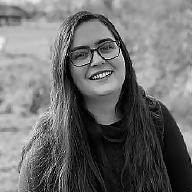 Recipe video made by Michelle
Published on 12/18/2019, viewed by 1547 , 1 Comments
4 portions
30m
Invented in Naples, puttanesca sauce is recognizable by the olives and capers and sometimes anchovies in a tomato based sauce. This sauce is awesome with pasta as well, but I loved this little twist with polenta because it adds a unique flavor and texture. Without the cheese, this dish is vegan!
What you will need
FOR THE PUTTANESCA SAUCE
2 Tbsp Olive Oil
1 Yellow Onion
5 tsp Chopped Garlic
28 ounces canned Crushed Tomatoes with Basil
14 ounce can Fire Roasted Diced Tomatoes
1/2 cup pitted Kalmata Olives
2 Tbsp Capers
1/2 tsp Red Pepper Flakes
1 tsp Black Pepper
1/2 tsp Salt
1/2 cup grated Parmesan cheese, optional
(Nutritional facts 81 calories, 2.51 g fat, 14.19 g carbohydrates, 1.42 g protein, 3 mg cholesterol, 10685 mg sodium)
How to cook
Gather all ingredients.
Portion all ingredients.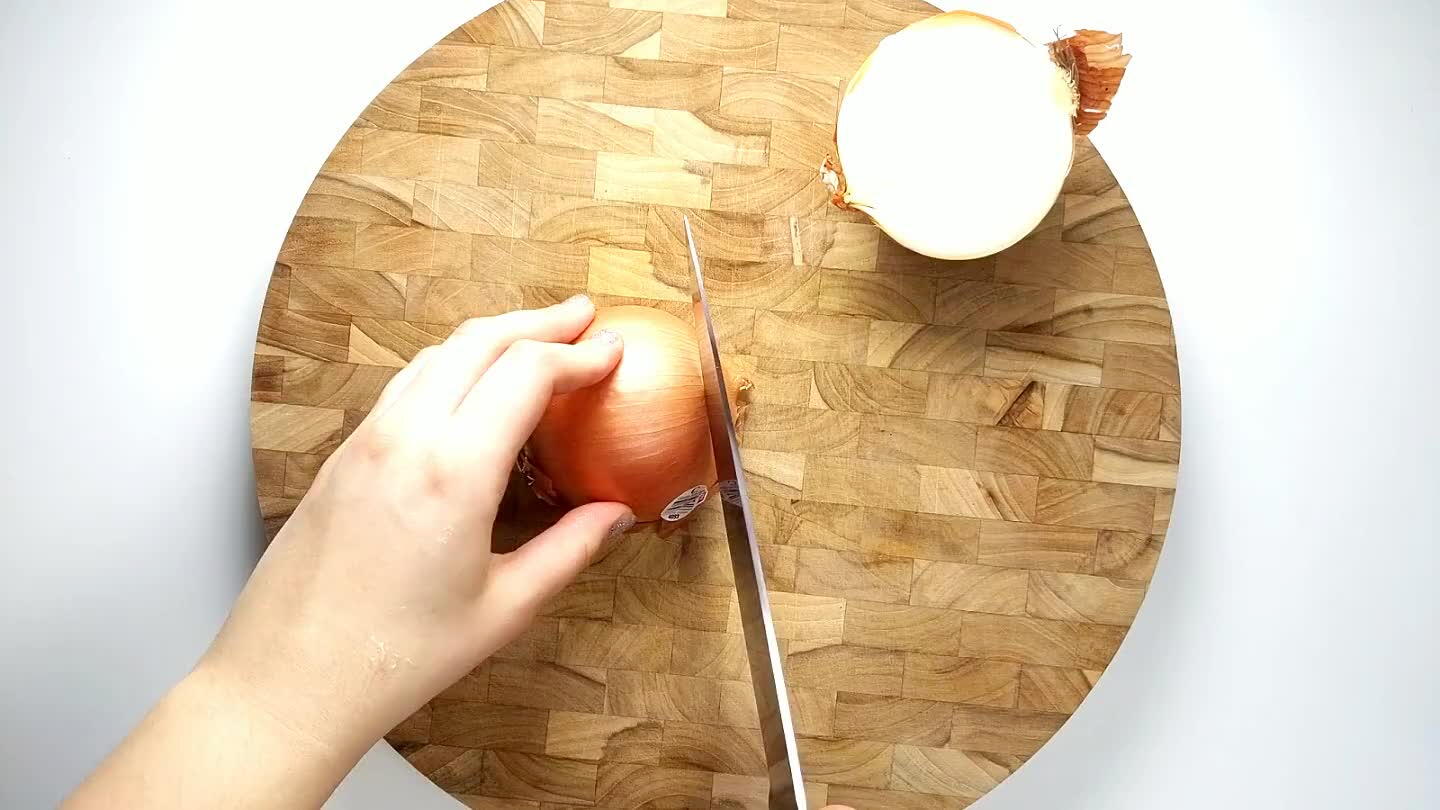 Cut onion in half and remove stem and root ends and peel off skin.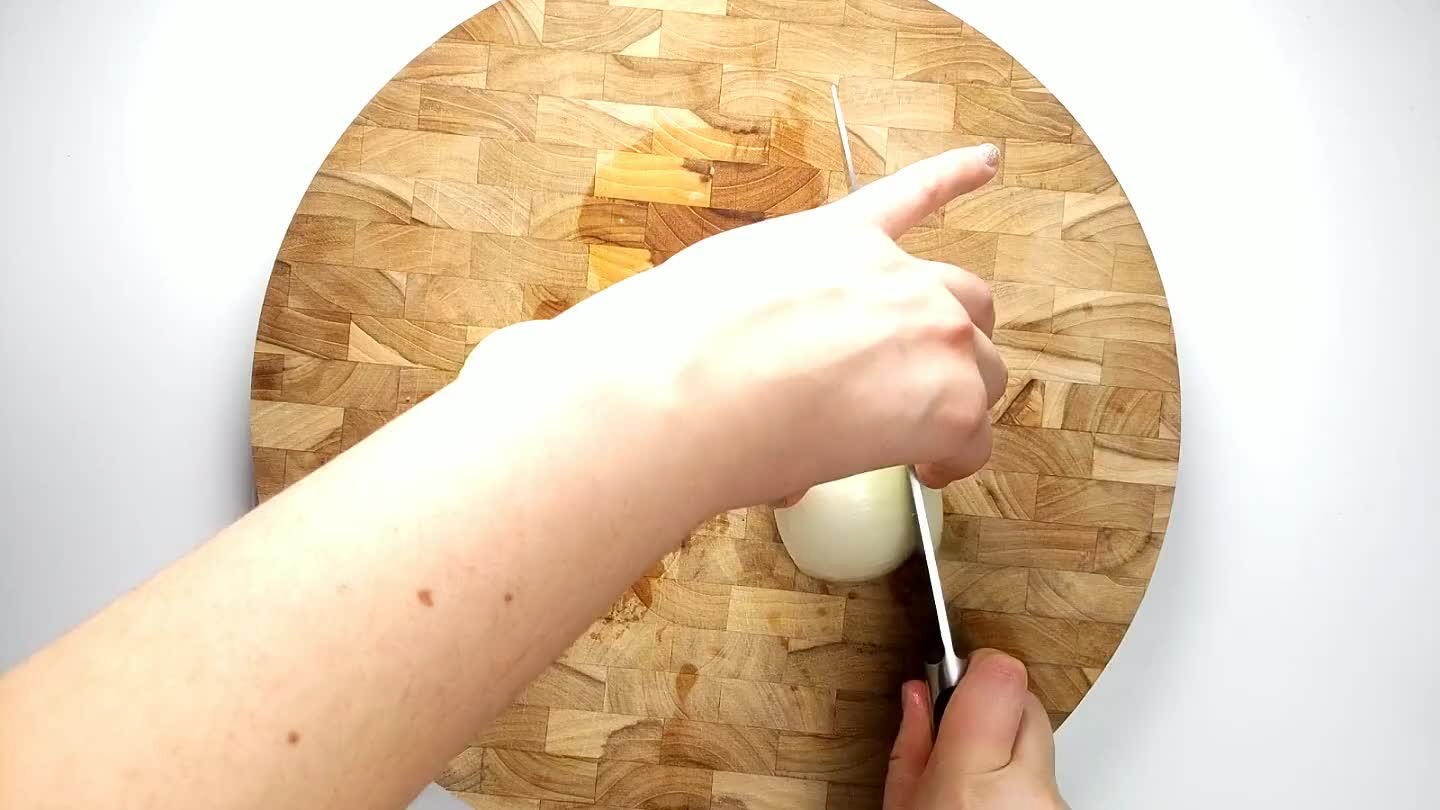 Chop both halves of the onion, set aside.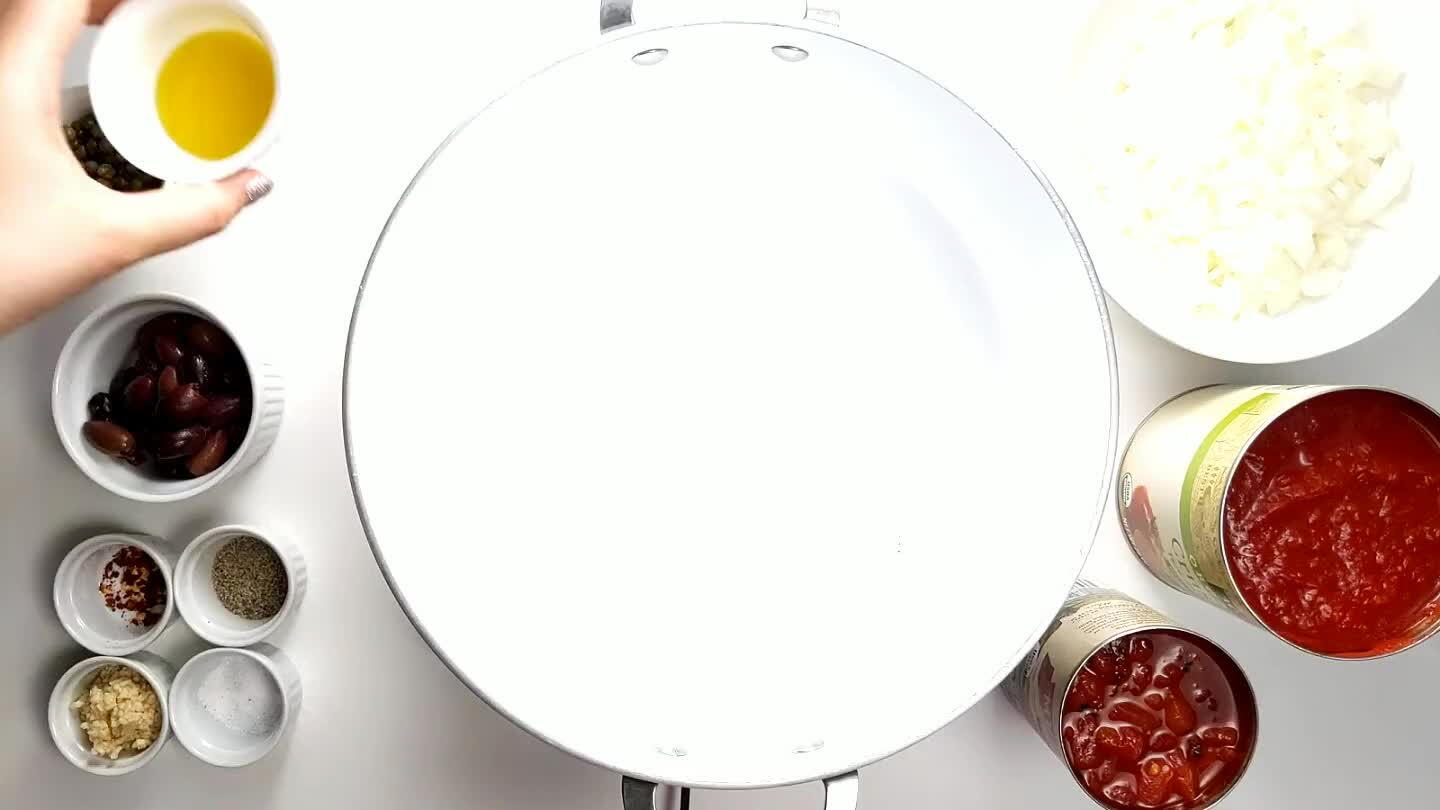 Add olive oil to a pan heated to medium high heat. Add chopped onion and saute until translucent, about 5 minutes.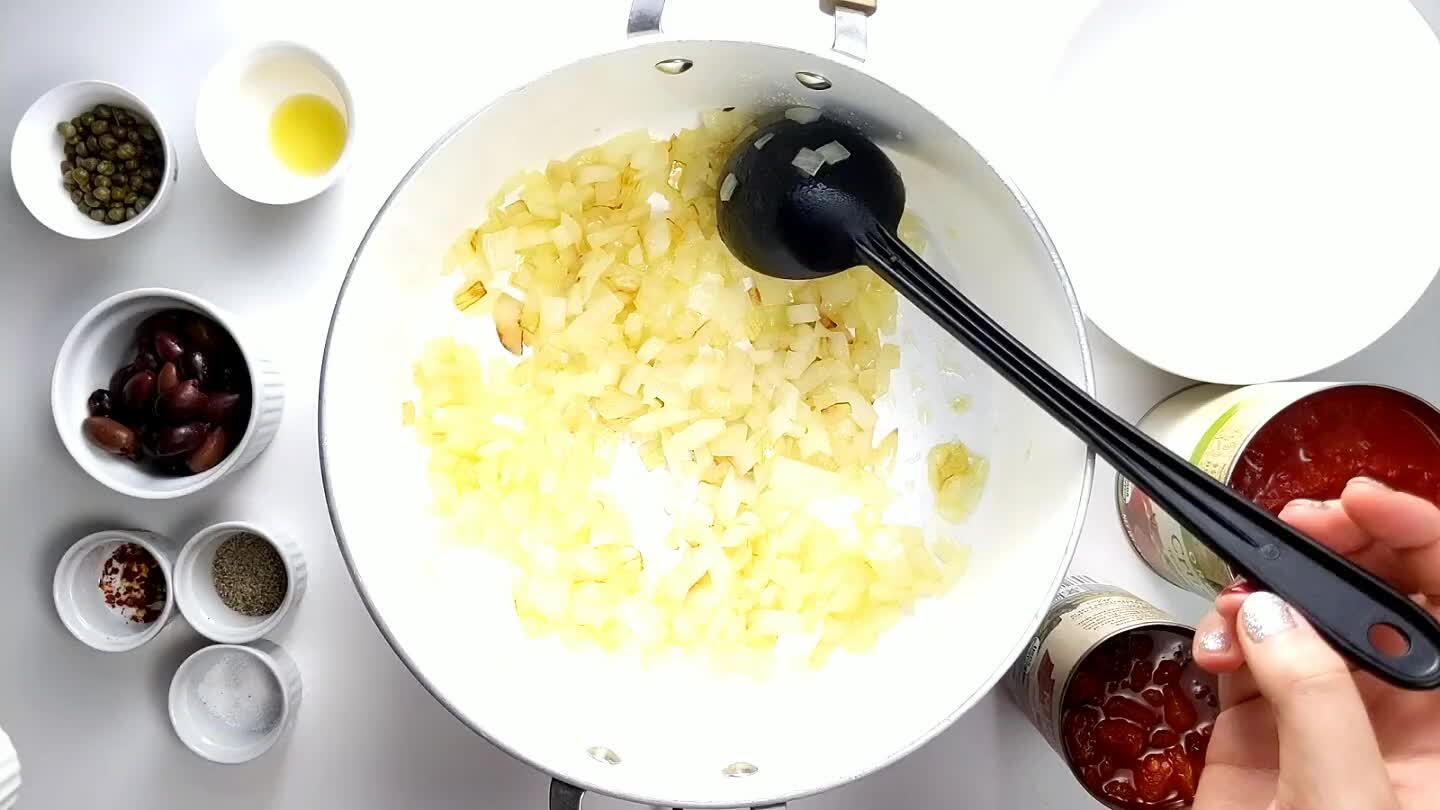 Add the chopped garlic, red pepper flakes, salt and pepper to the sauteed onions.
Add the fire roasted diced tomatoes and the can of crushed tomatoes with basil.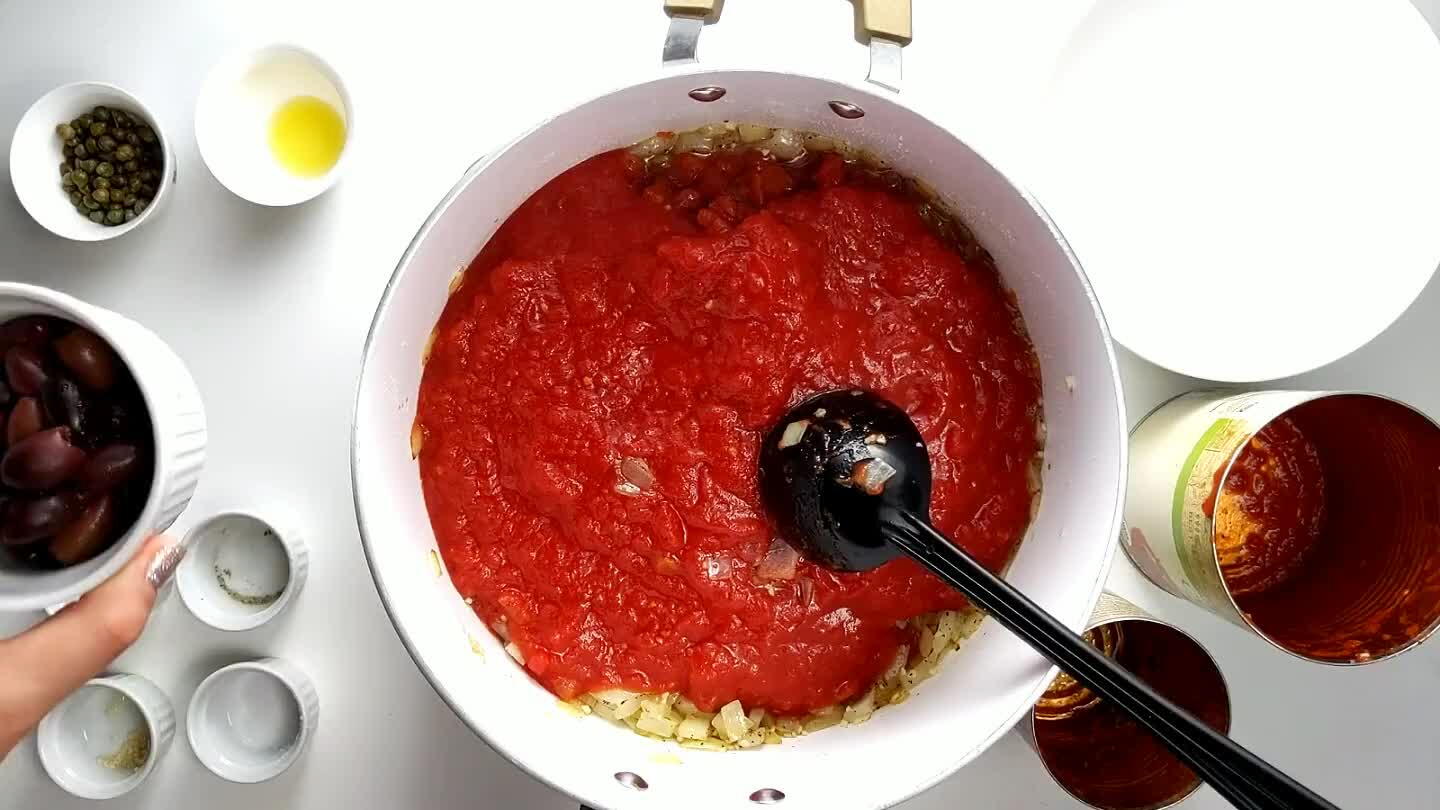 Add the olives and capers into the tomato sauce. Simmer while you fry the polenta.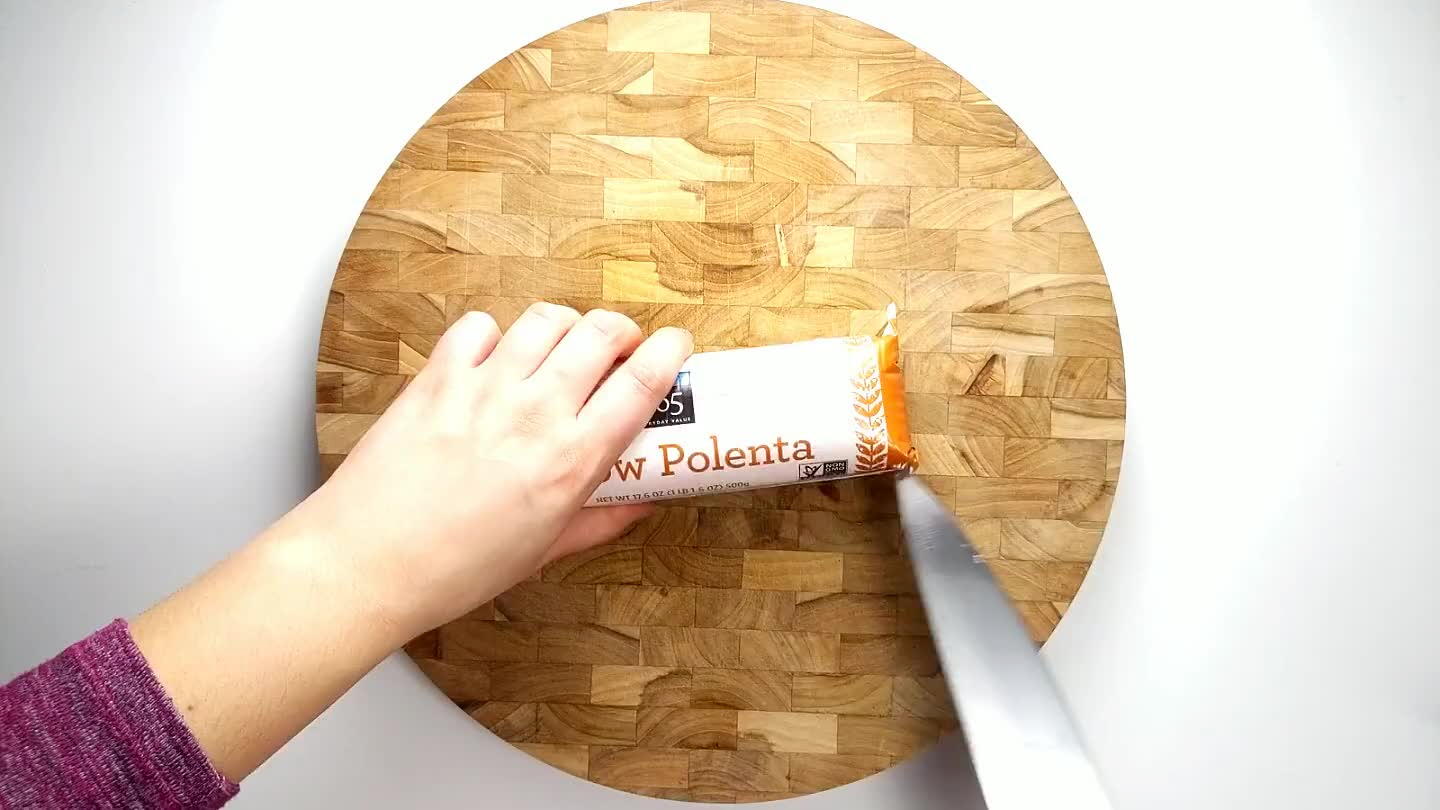 Open the polenta and slice into 1/4 inch rounds.
Prep a non-stick pan with about a tablespoon of oil and place the polenta into the pan. Cook for about 4 minutes on both sides.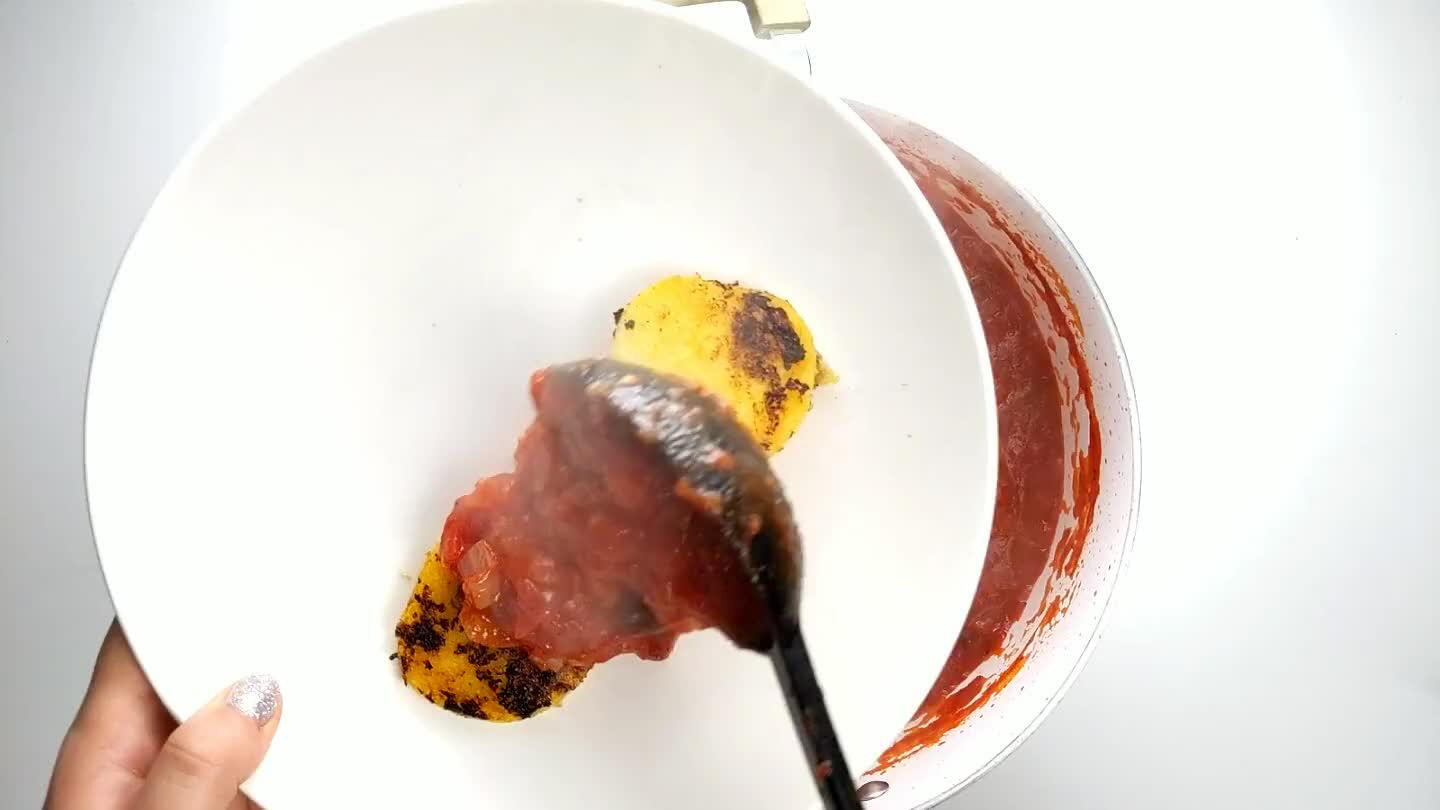 Spoon the sauce over a few slices of fried polenta.
Comments