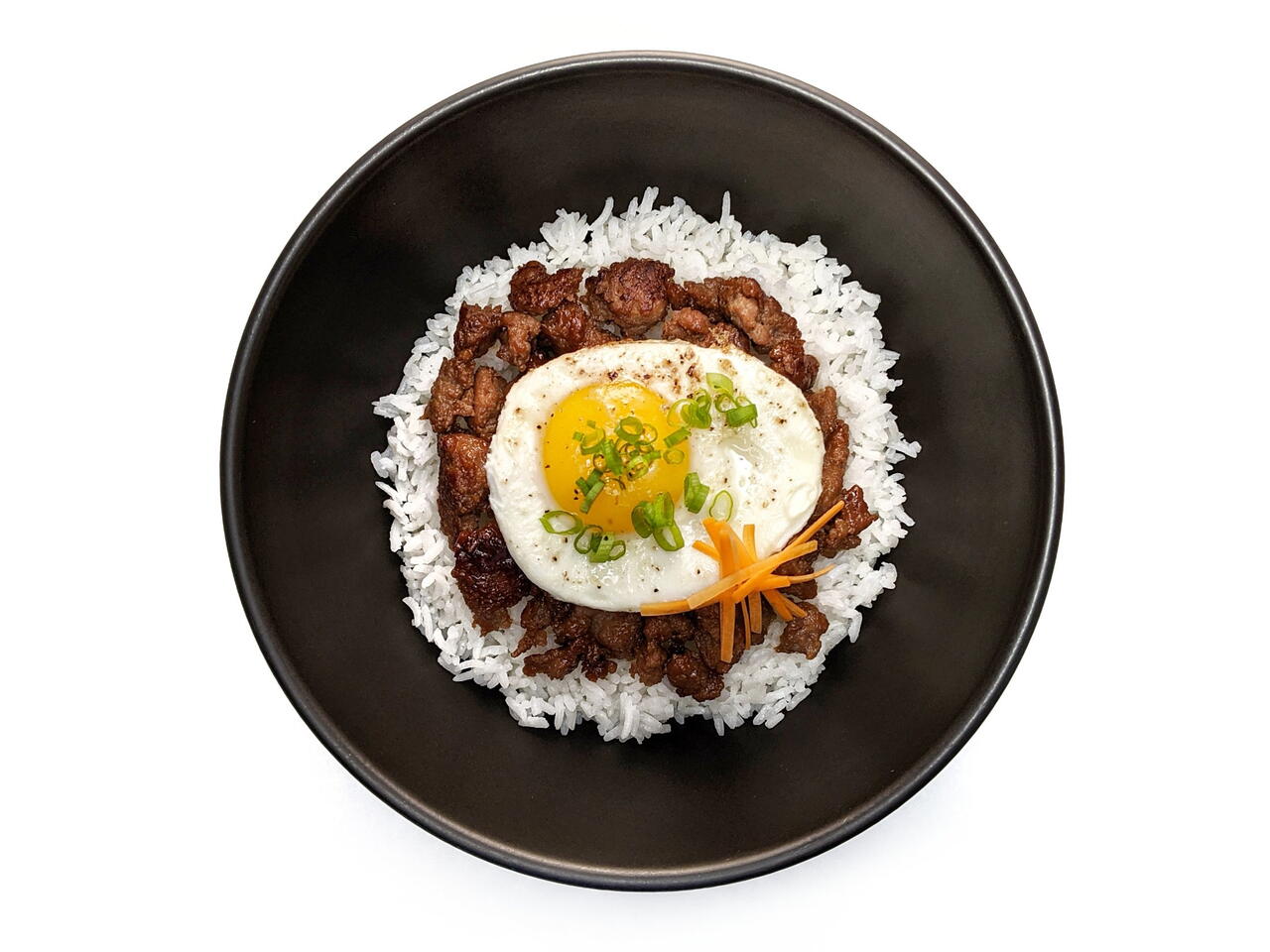 4 portions
30m
This is the ultimate something, I'm not sure what. I just love the combo of sweet, crispy pork and yolky egg over a bowl of steamed rice. And it's just so ridiculously easy (provided your rice game is on point). Toss in some pickles for a little fresh crisp.
What you will need
1 lb Ground Pork
2 Tbsp Sugar
2 Tbsp Mirin
1/4 cup Soy Sauce
4 Eggs
1 bunch Scallions
1/4 tsp Salt
Rice
(Nutritional facts 169 calories, 10.83 g fat, 4.55 g carbohydrates, 14.14 g protein, 381 mg cholesterol, 361 mg sodium)
How to cook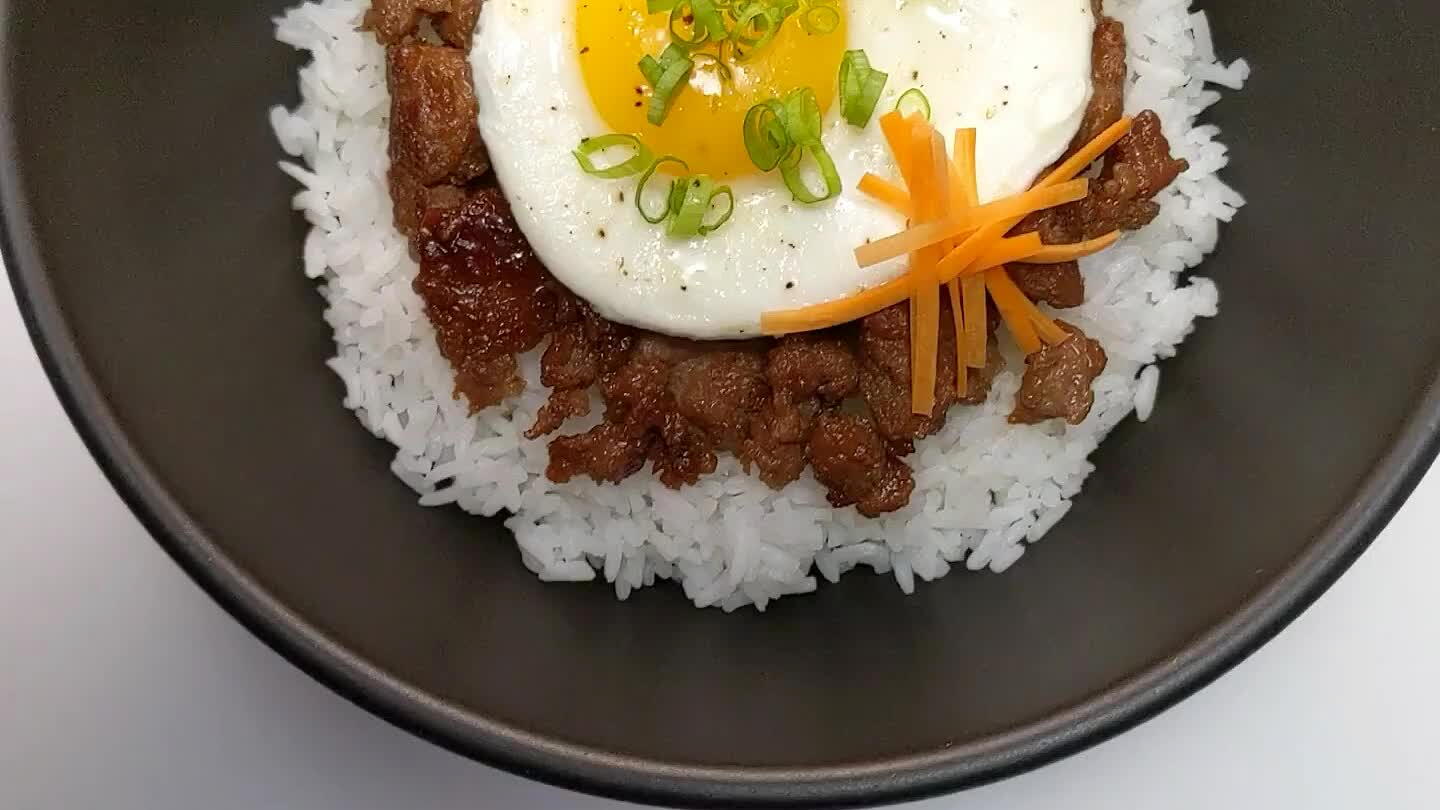 Place the ground pork in a medium-sized mixing bowl.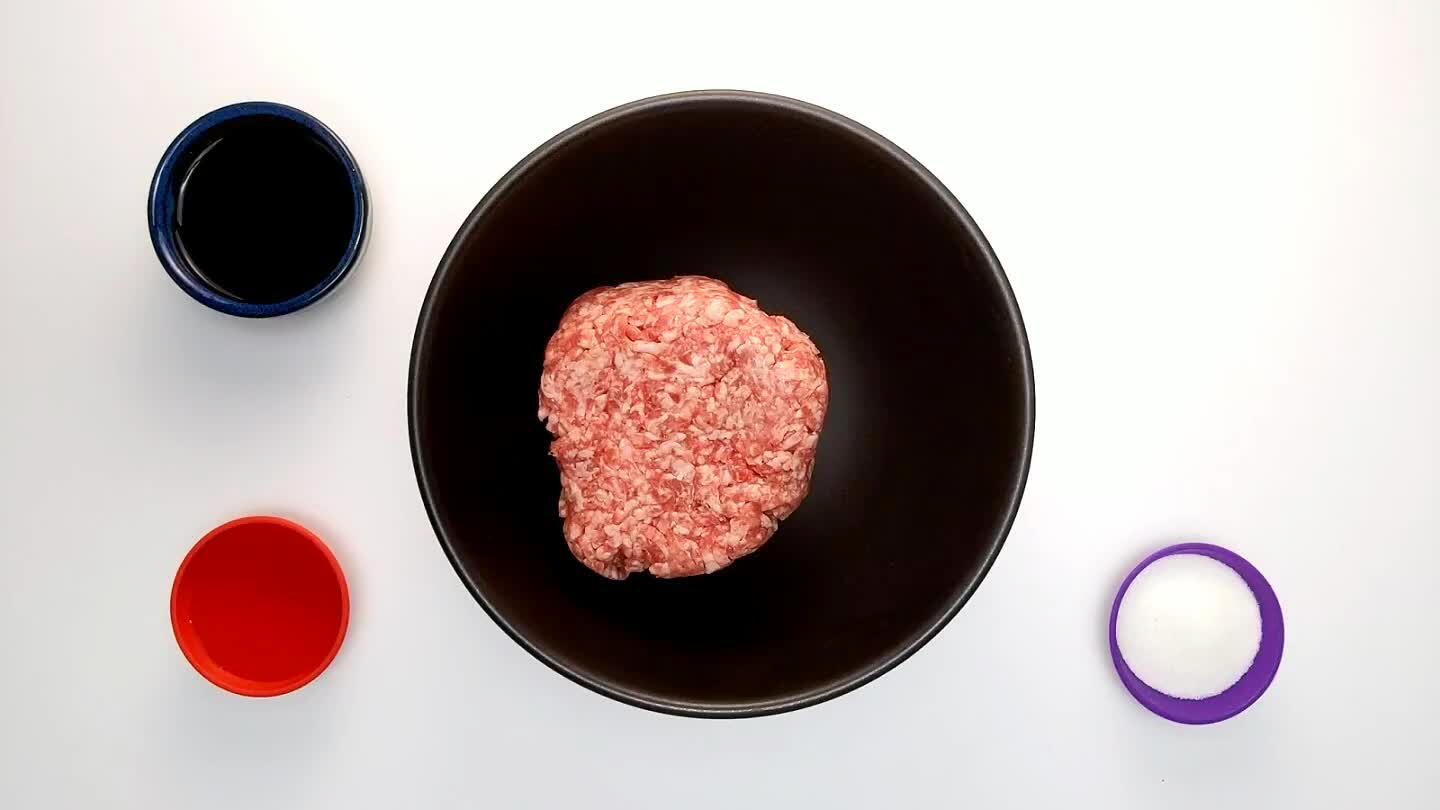 Add the sugar.
Add the mirin.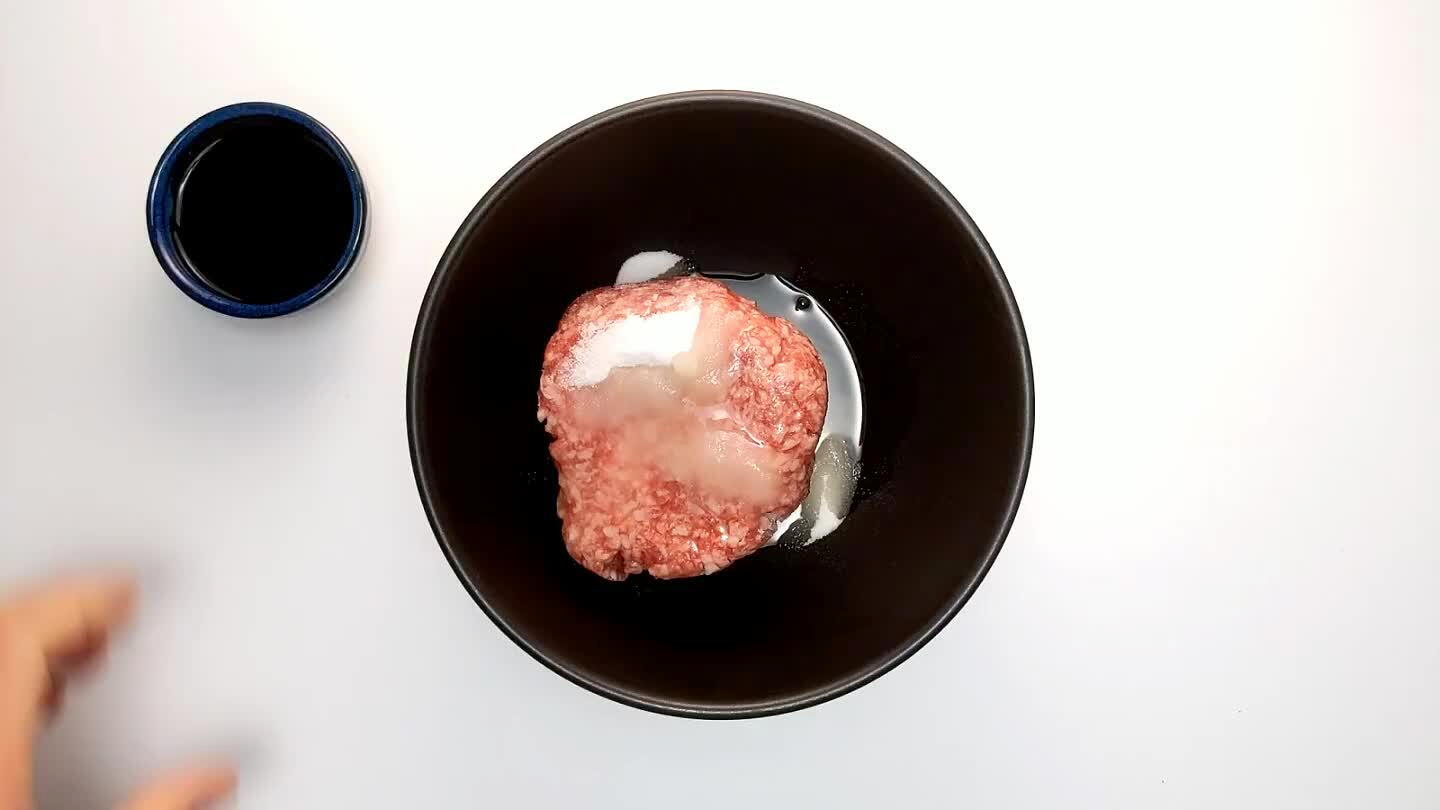 Add the soy sauce and mix well.
You can now set this aside in the fridge to marinate for at least 10 minutes or until you're ready to cook.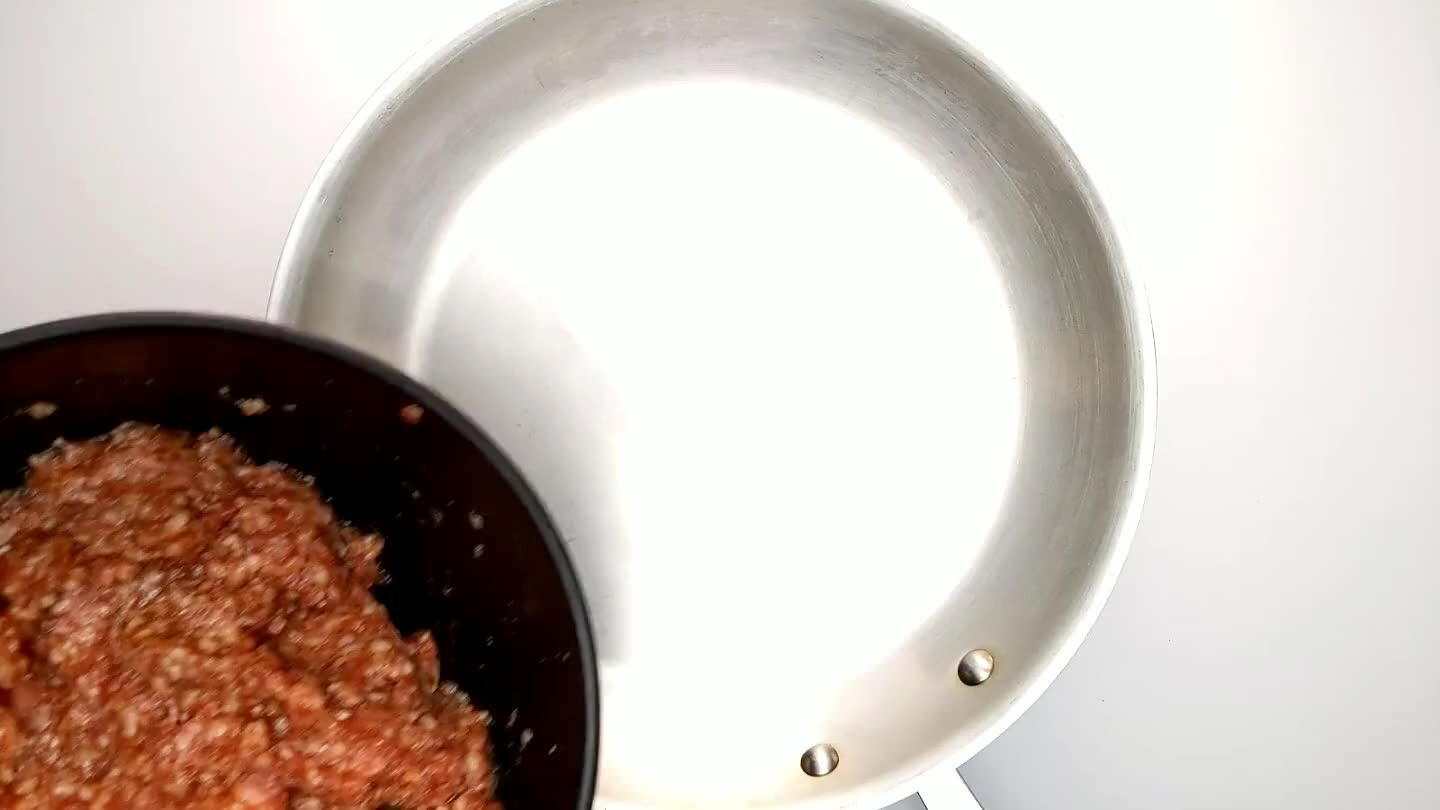 Fry the pork in a large frying pan over medium heat. Cook until browned through, as you might cook ground beef for tacos. With this dish though I do like to leave some larger chunks as opposed to breaking the meat up entirely.
Transfer to paper towels to drain off some of the fat.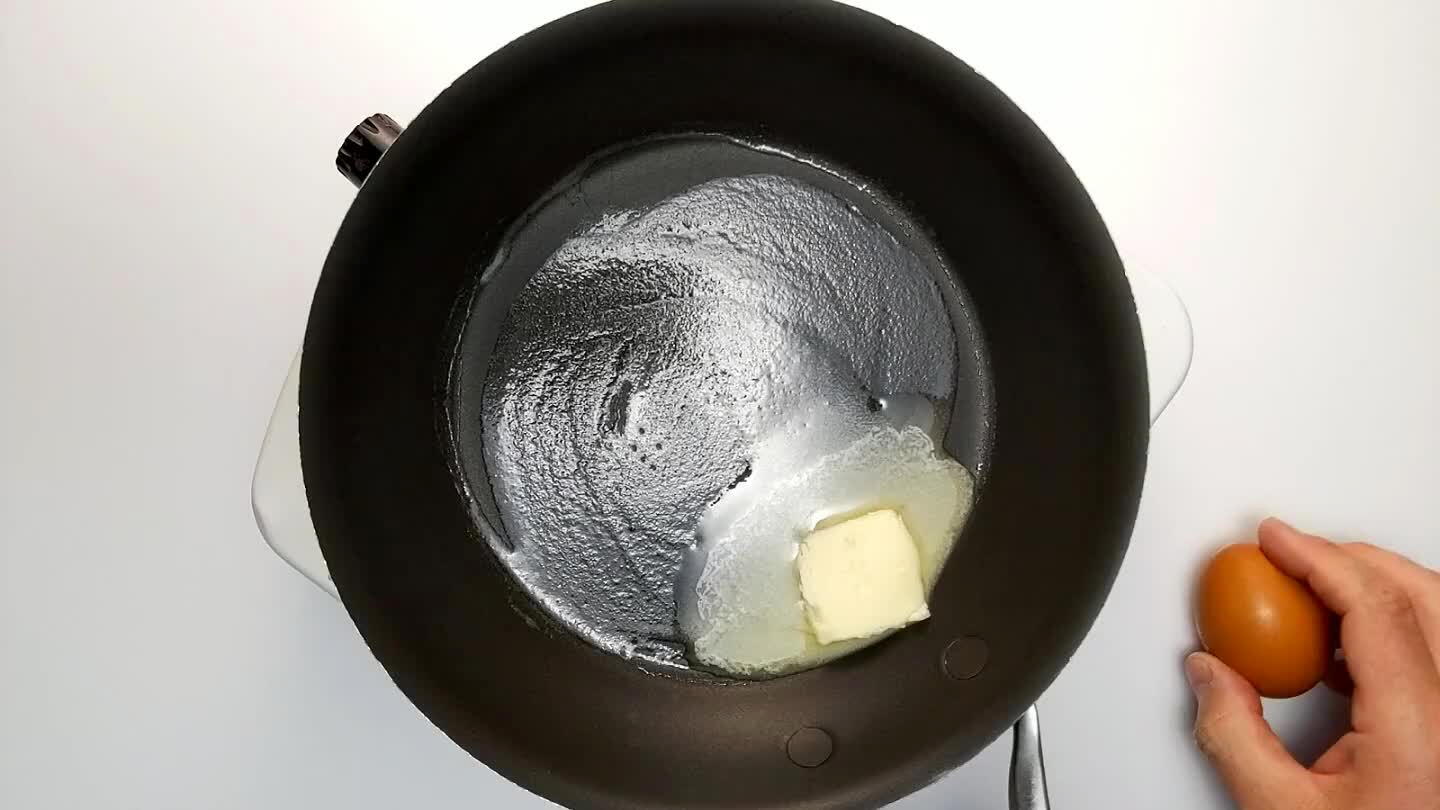 Fry up an egg using your standard method. I like a good basted egg here. I crack the egg into salted butter as it comes to a bubble. Once the white sets, I add a few turns of fresh black pepper to the butter and gently spoon the butter over the yolk until it turns opaque.
Wash the scallions and slice thin.