Potato Bacon Torte Salate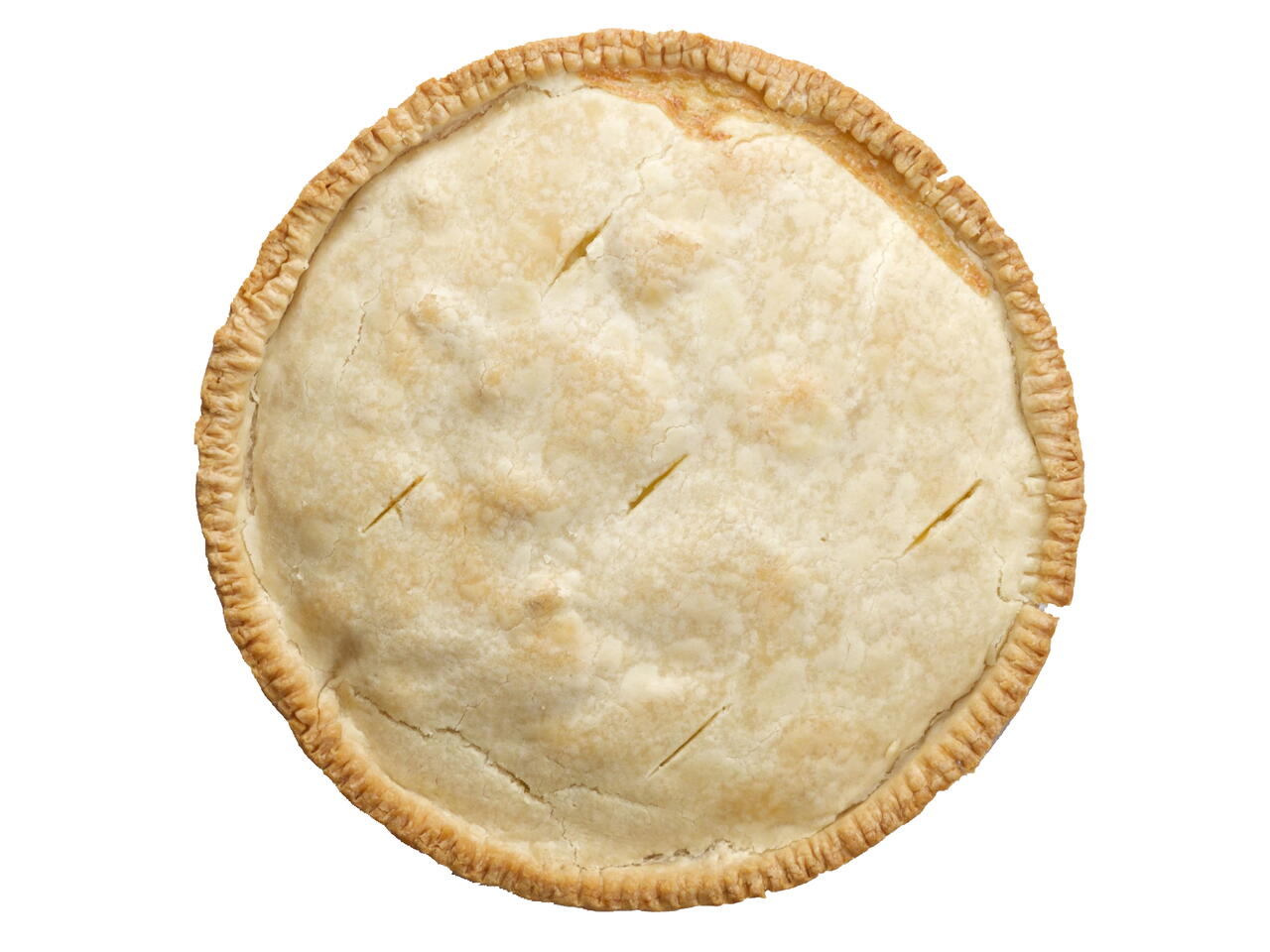 8 portions
85m
This Italian-style savory pie will feed a small army with leftovers.
What you will need
3 medium Potatoes
4 oz. Gruyere Cheese
2 Pie Crusts
4 oz. Bacon
1 sprig Rosemary
1 cup Heavy Cream
Salt, as needed
1 Egg
(Nutritional facts 201 calories, 16.07 g fat, 8.15 g carbohydrates, 7.51 g protein, 132 mg cholesterol, 347 mg sodium)
How to cook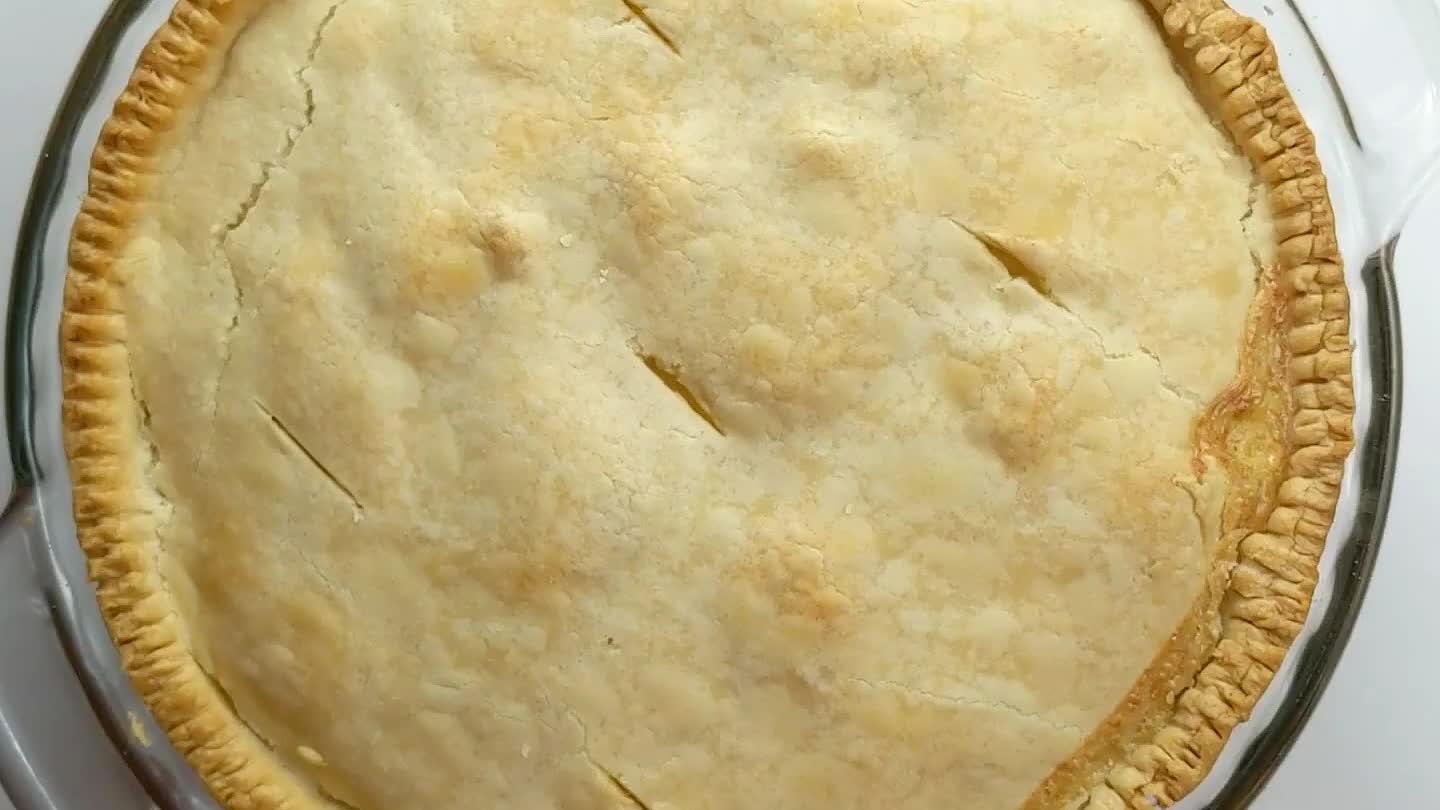 Preheat oven to 350°F
Preheat oven to 350°F.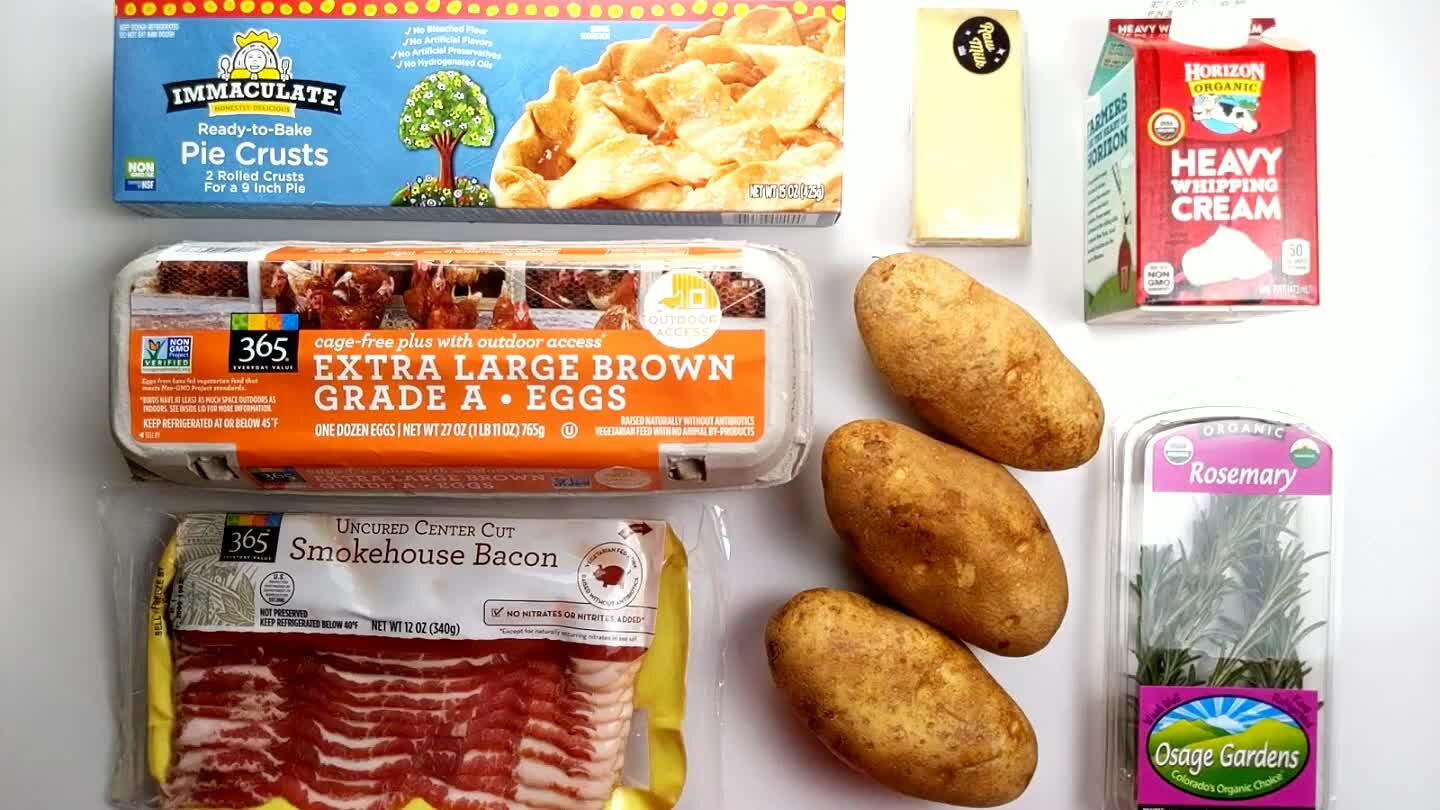 Gather your ingredients.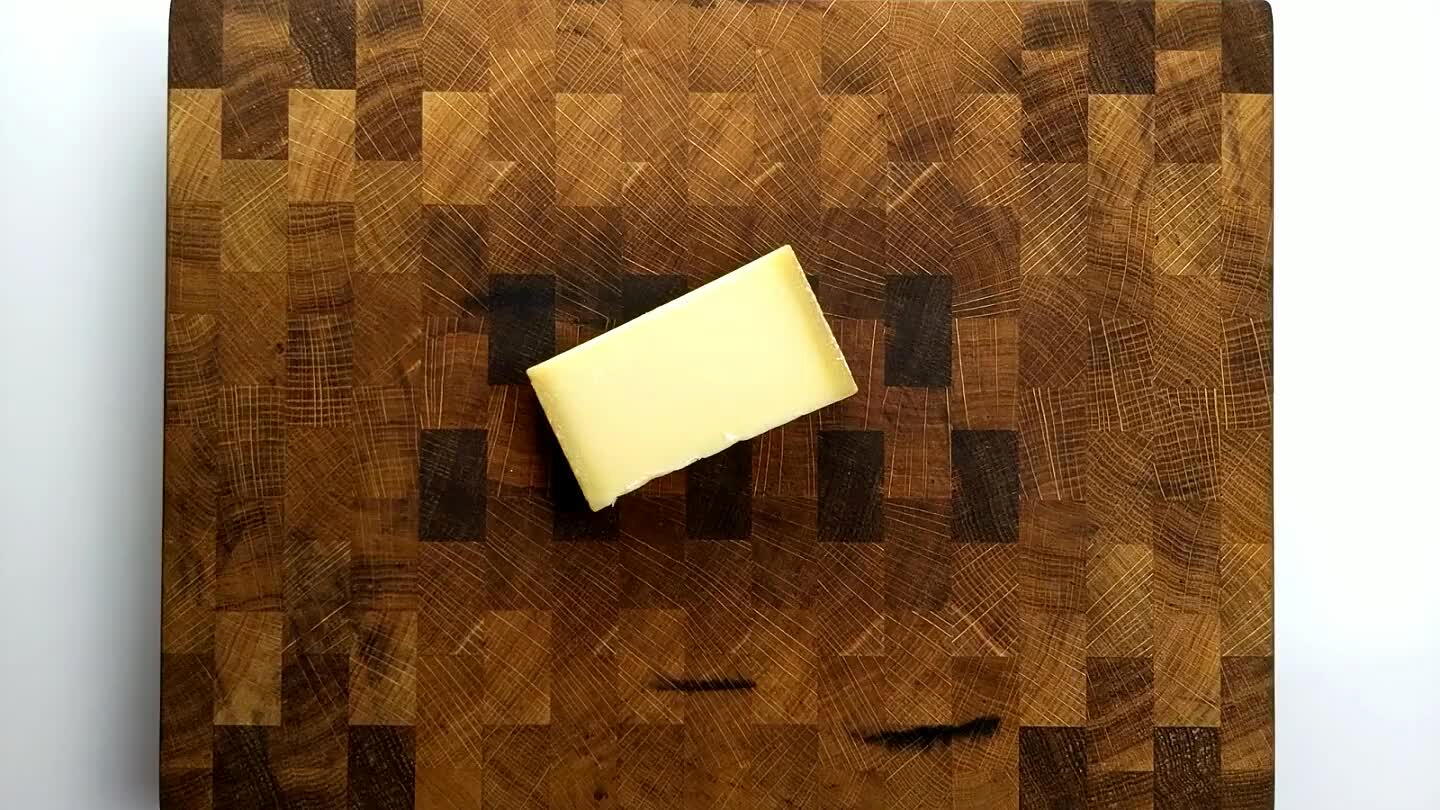 Remove the rind from the gruyère. Grate the cheese.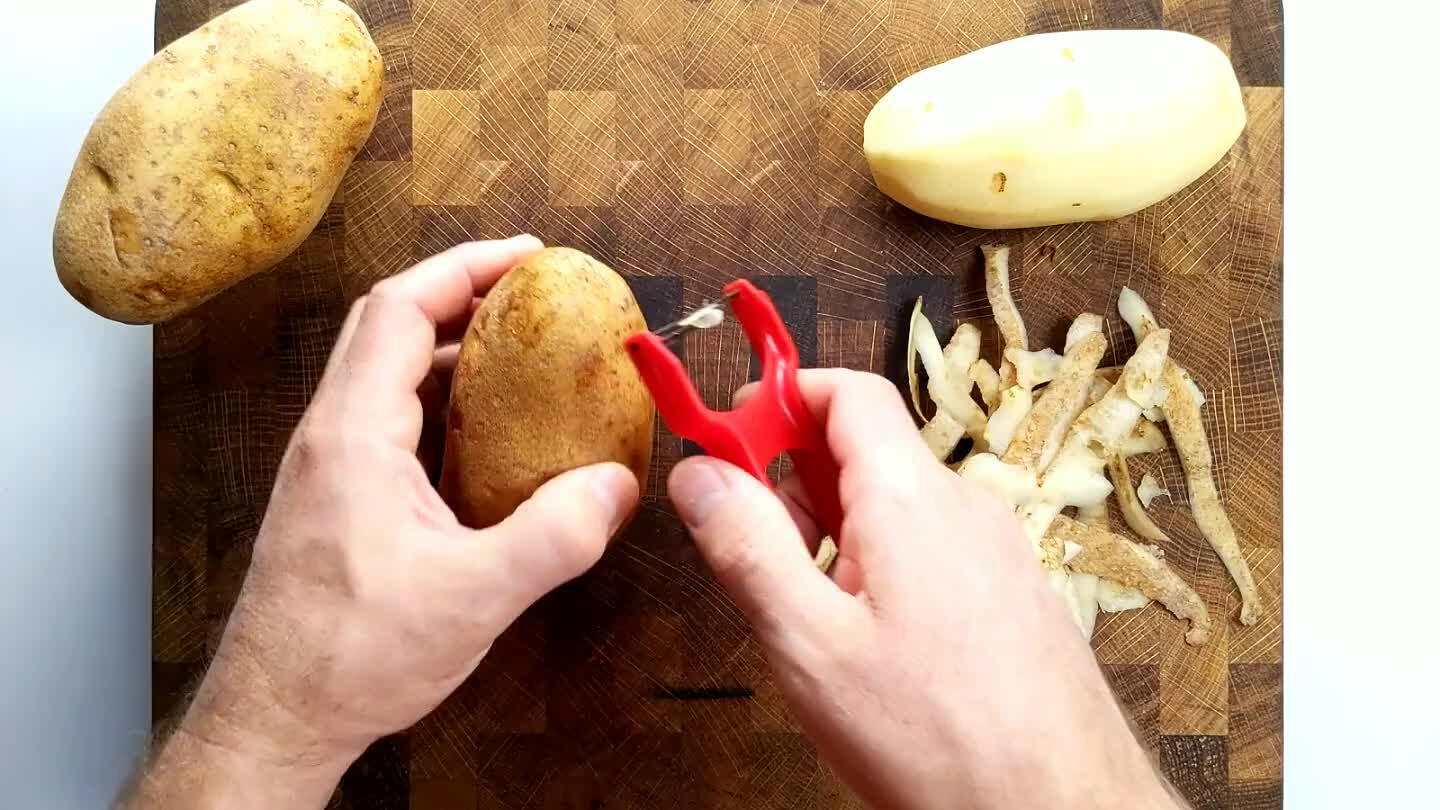 Peel the potatoes.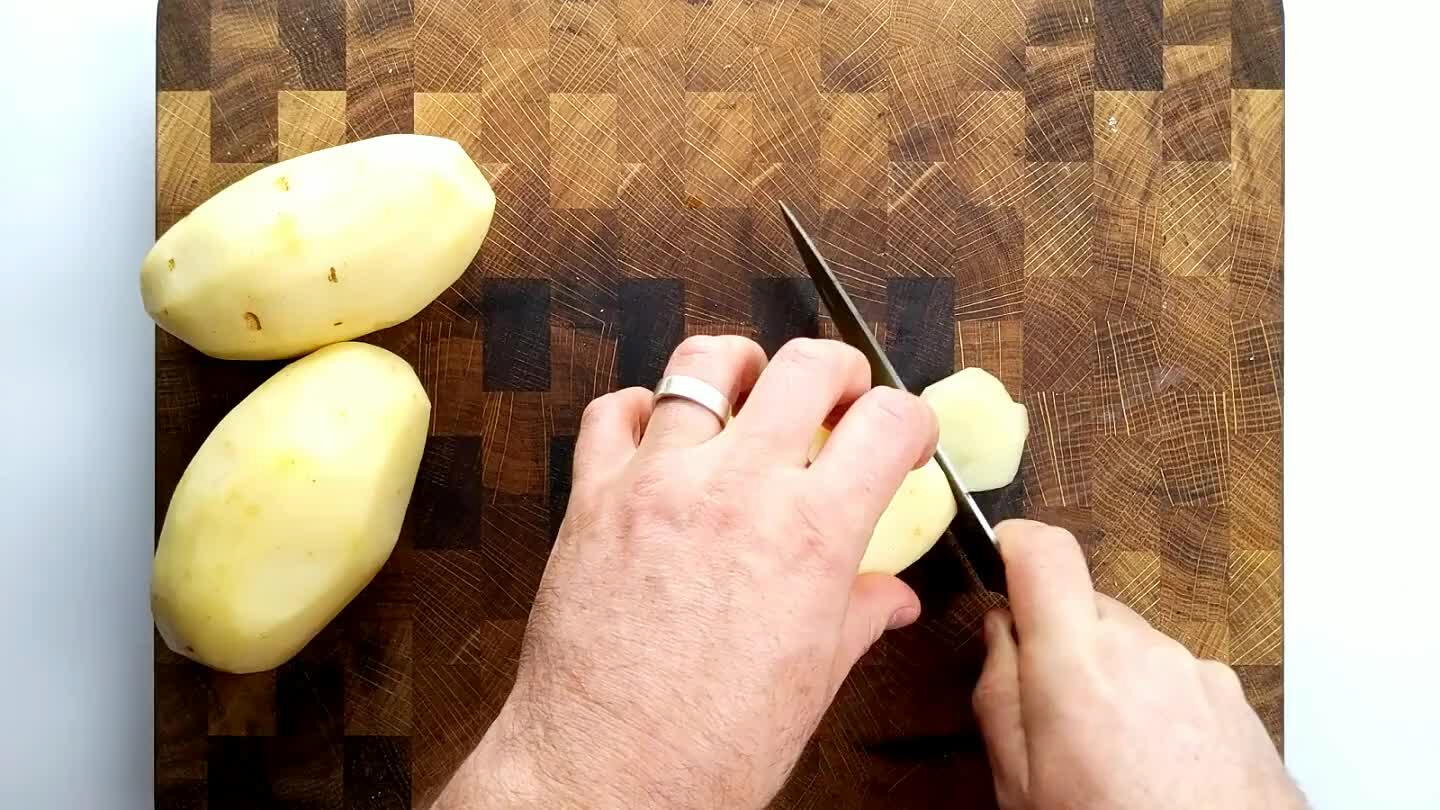 Slice the potatoes into disks as thin as possible. Use a mandolin slicer if you have one available.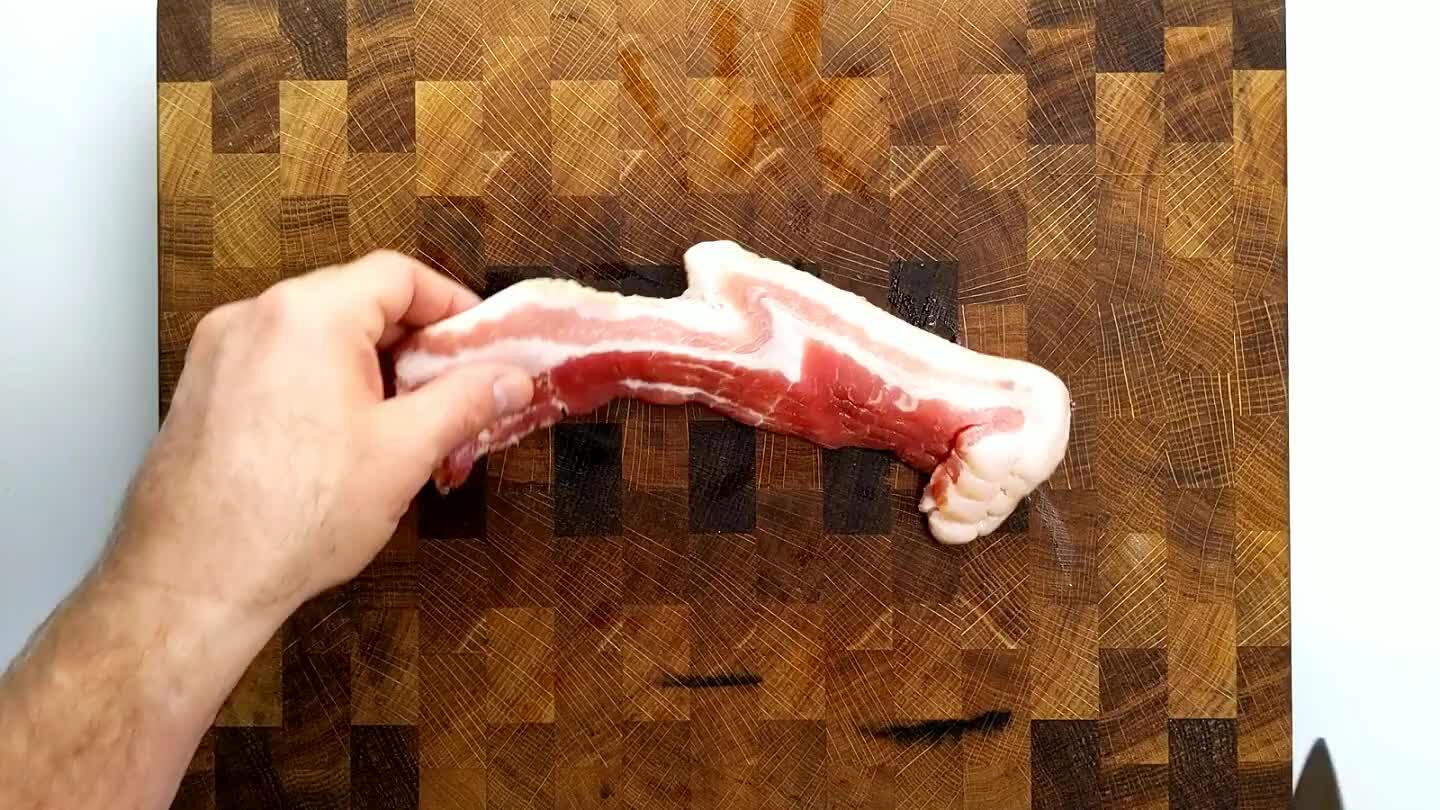 Chop up the bacon into strips, about 1/4" wide.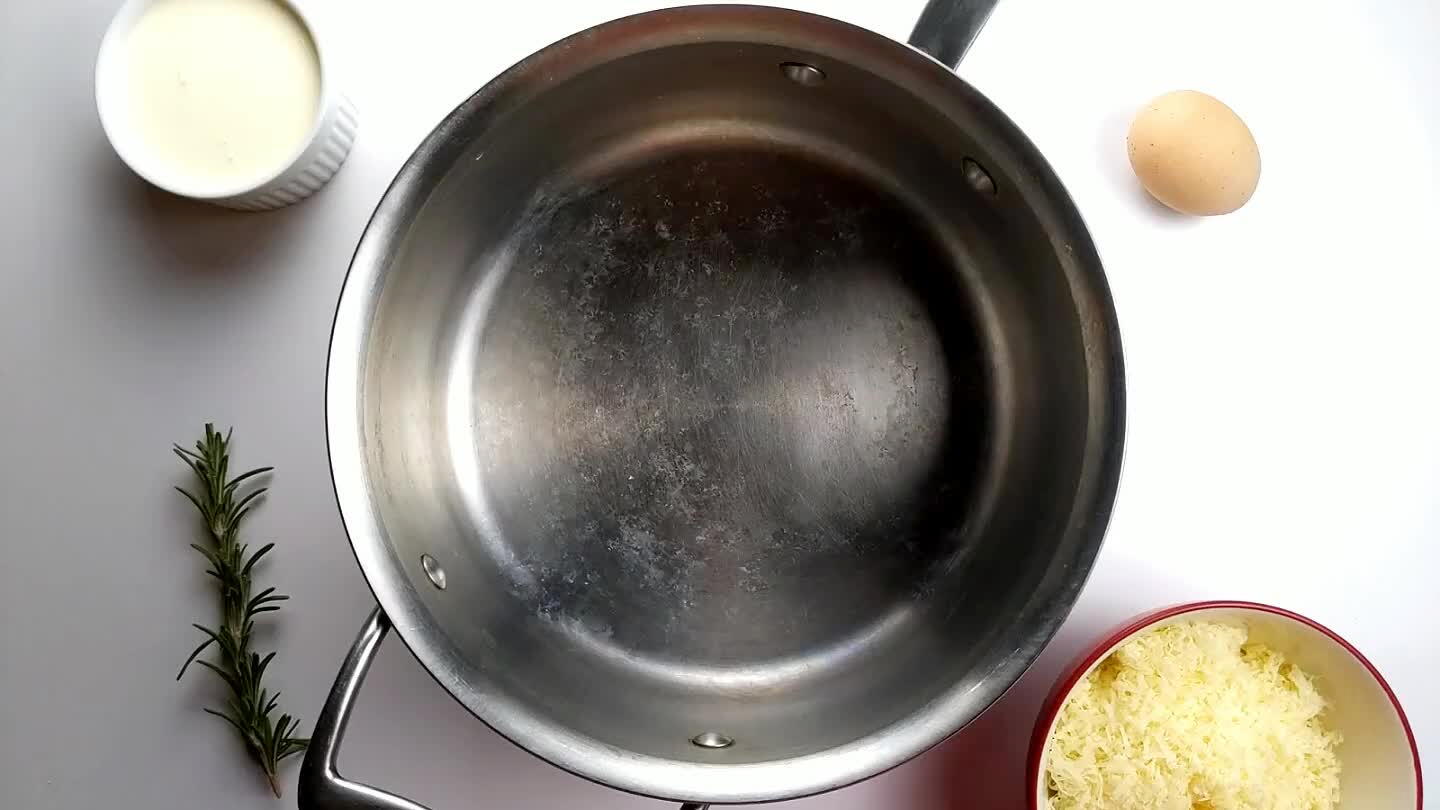 Pour the cream into a saucepan over medium-low heat.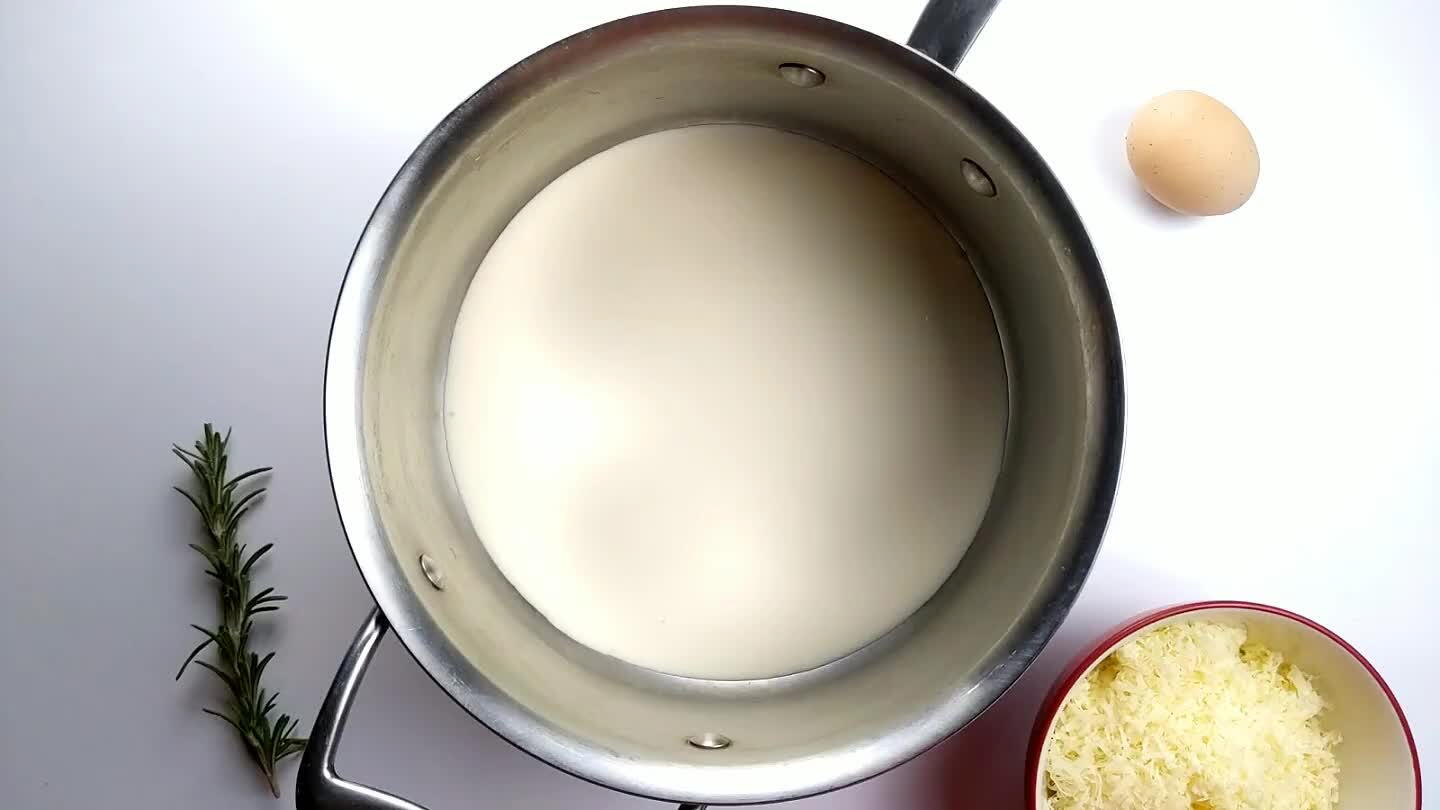 Add the sprig of rosemary. Bring the cream to a gentle simmer and let it simmer for a few minutes. Remove the rosemary and remove the cream from heat.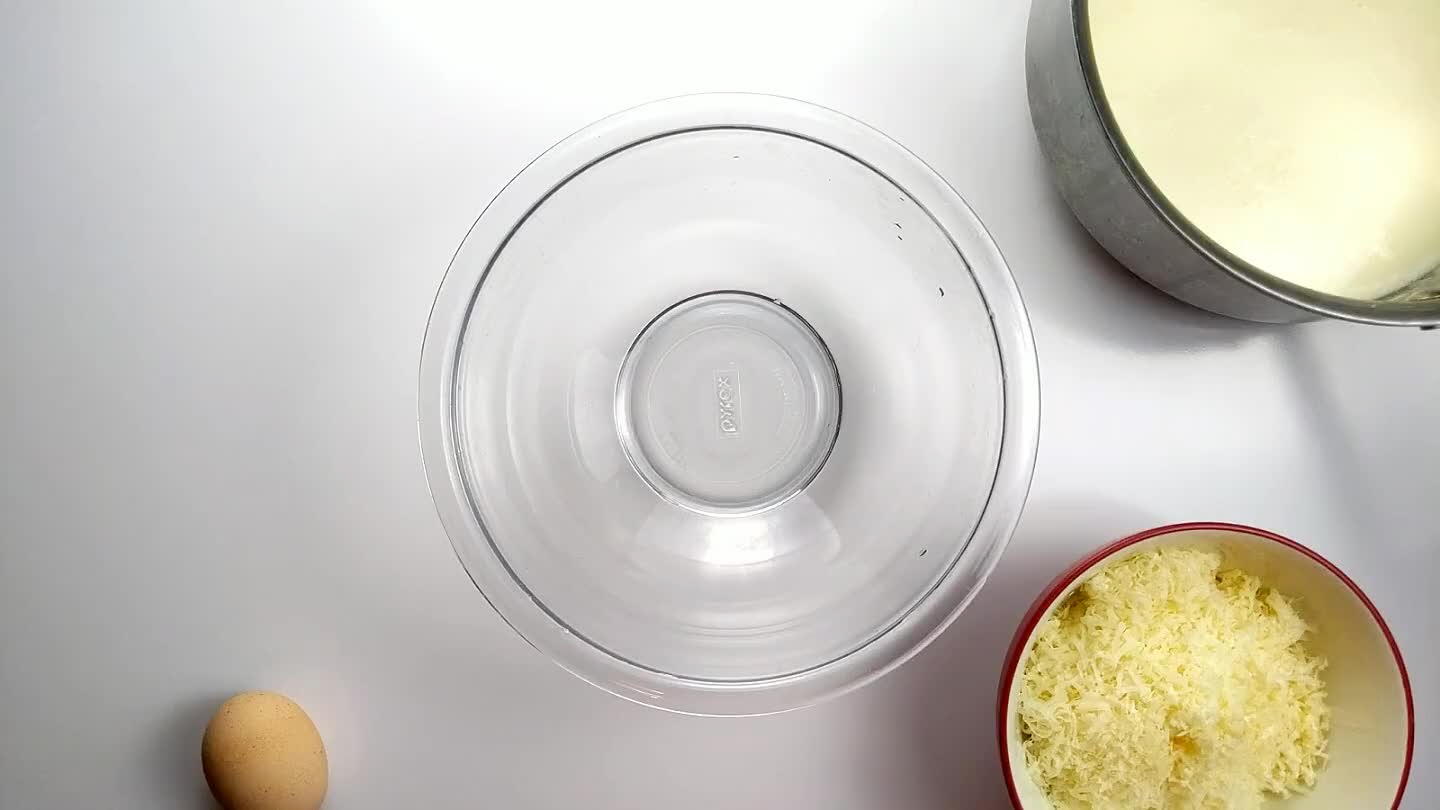 Transfer the rosemary cream to a large mixing bowl.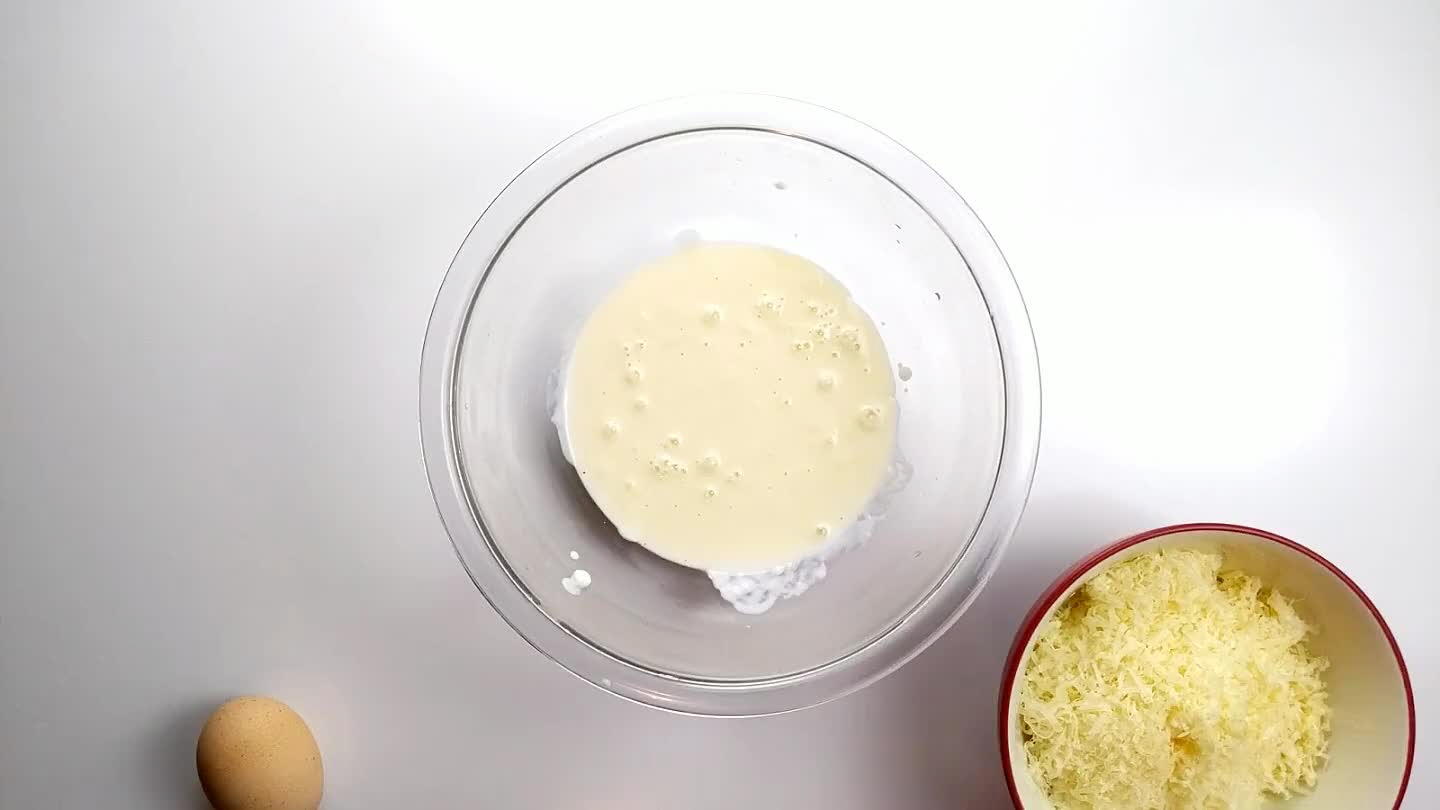 Whisk in the grated cheese.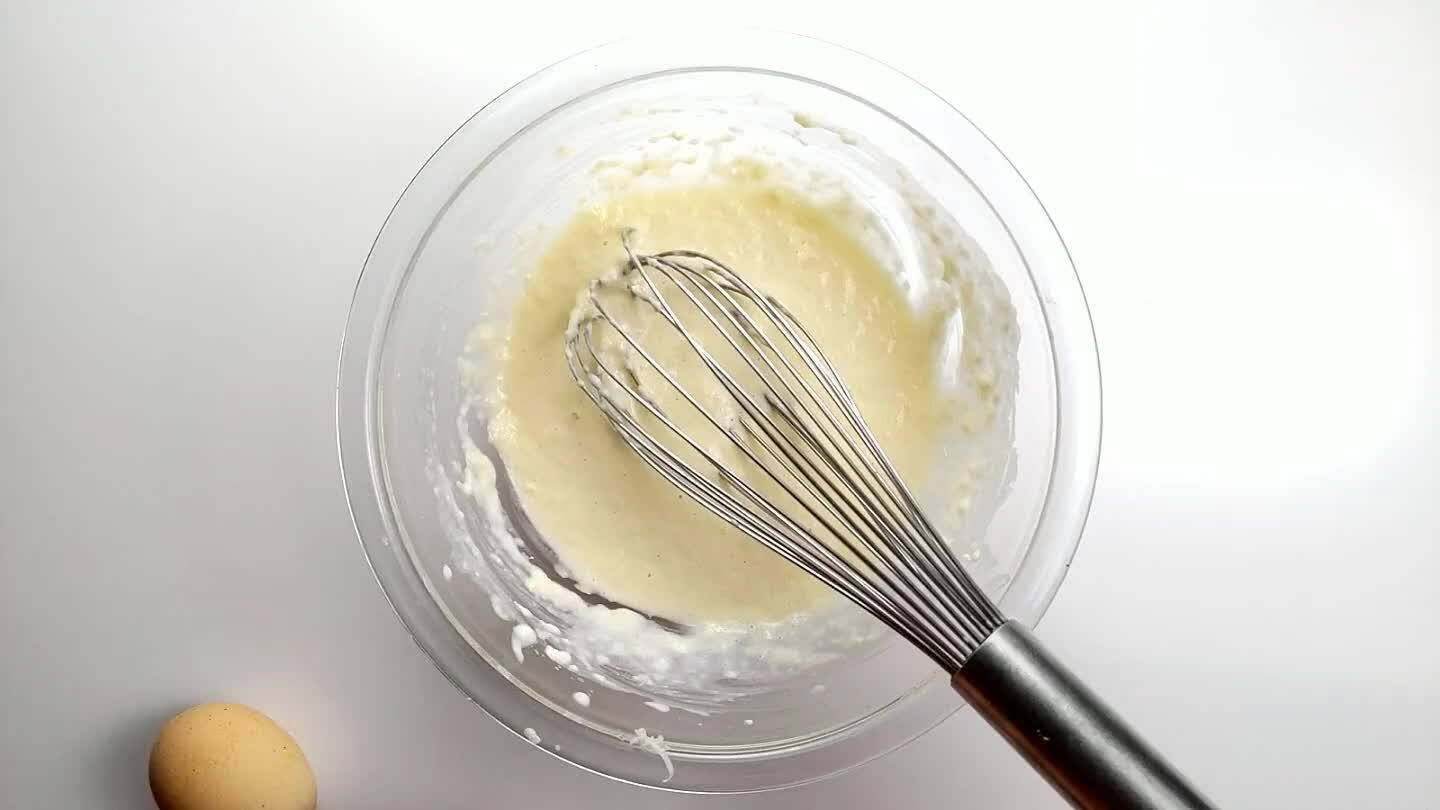 Add the egg and whisk to blend thoroughly.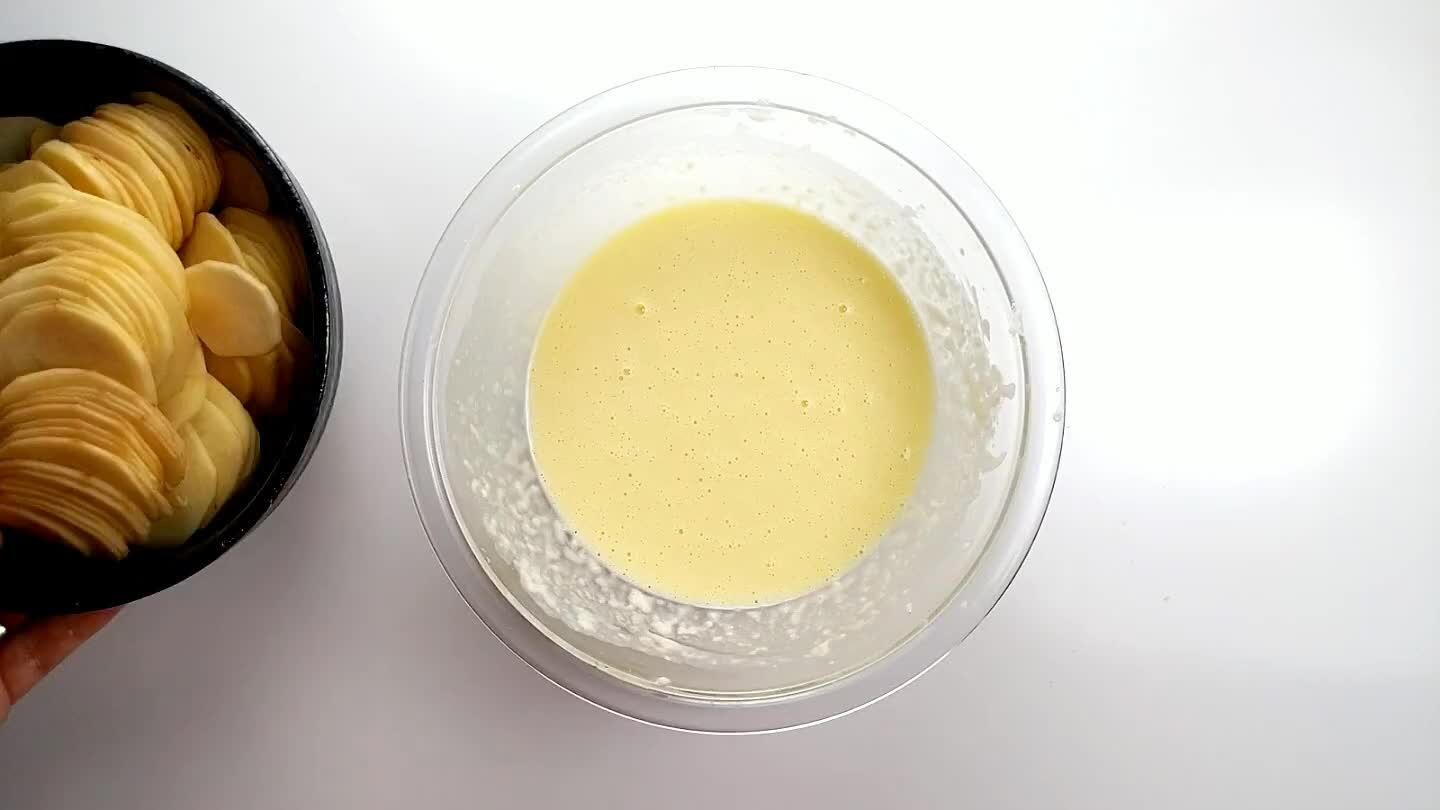 Toss in the potato slices. Try to separate the slices to coat them thoroughly in the cream.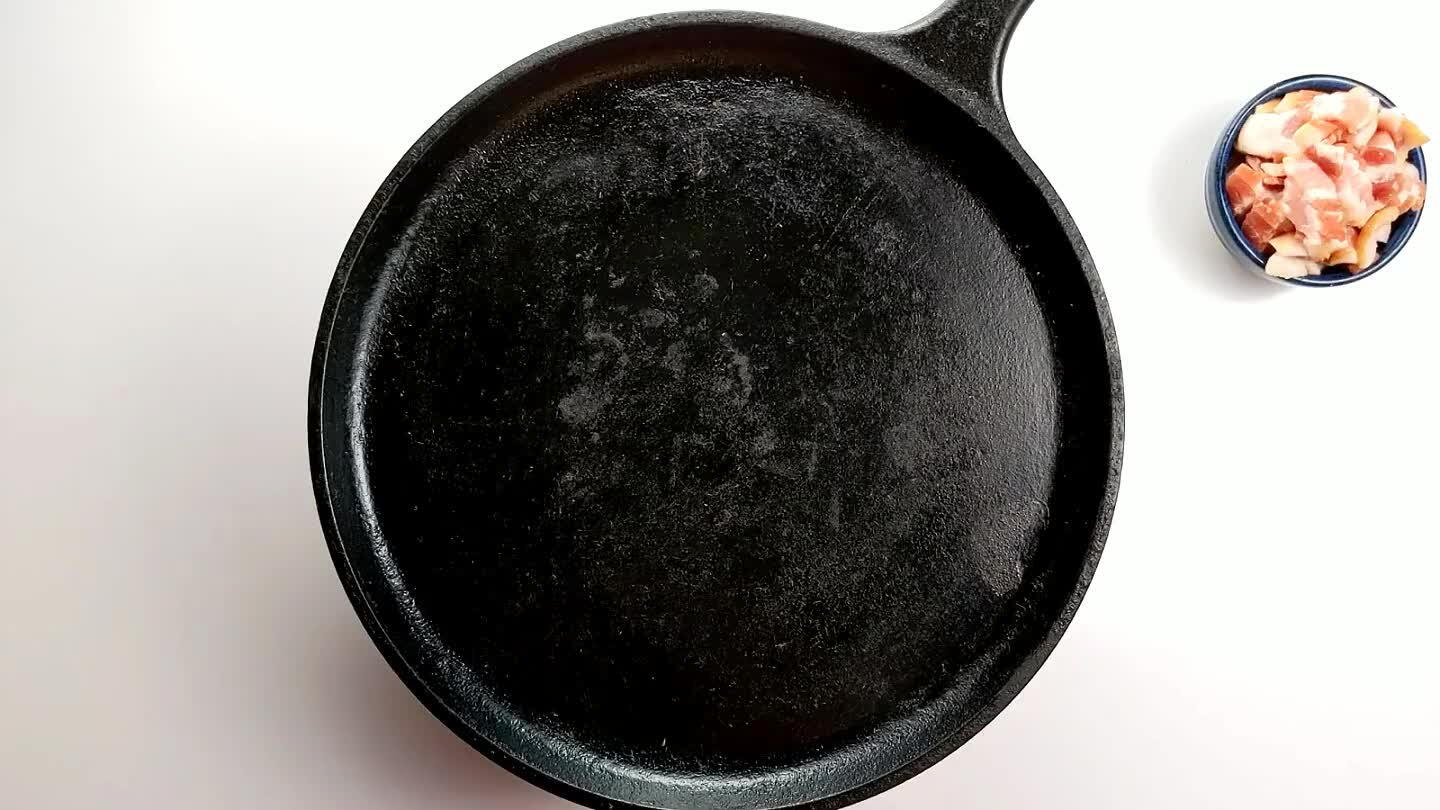 In a heavy pan over medium heat, cook the bacon until crispy.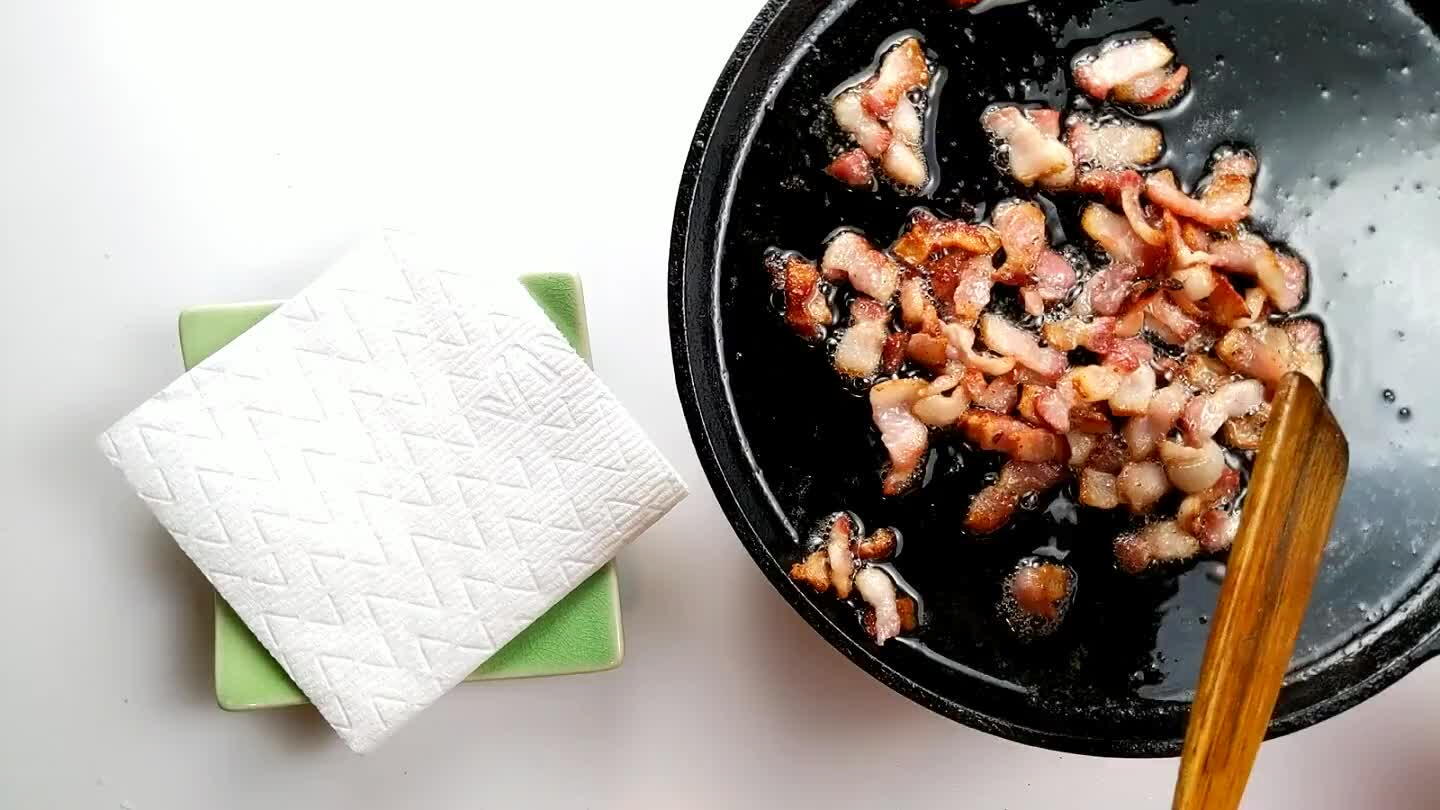 Spread the crispy bacon on a paper towel to catch some of the bacon grease.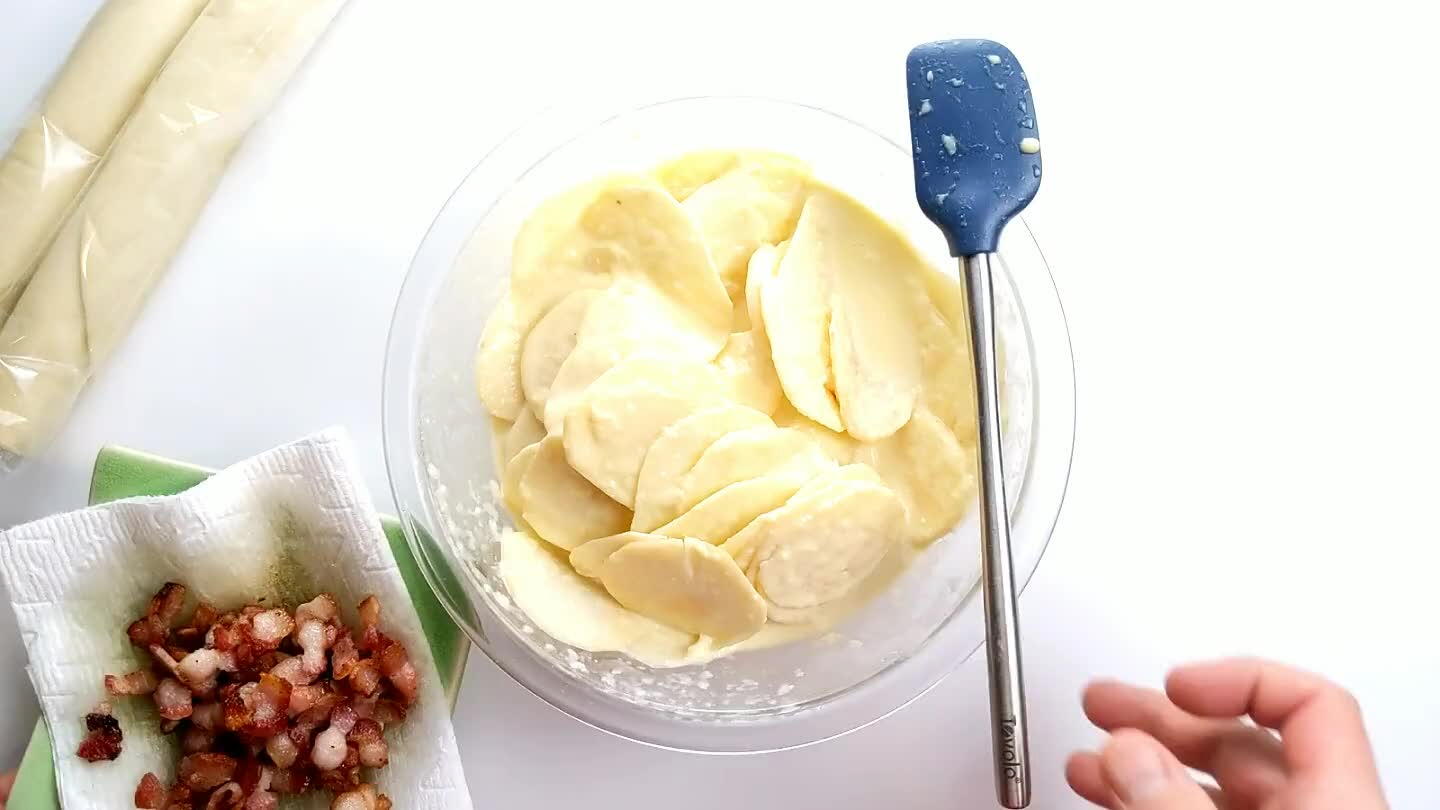 Add the crispy bacon to the potatoes and mix well.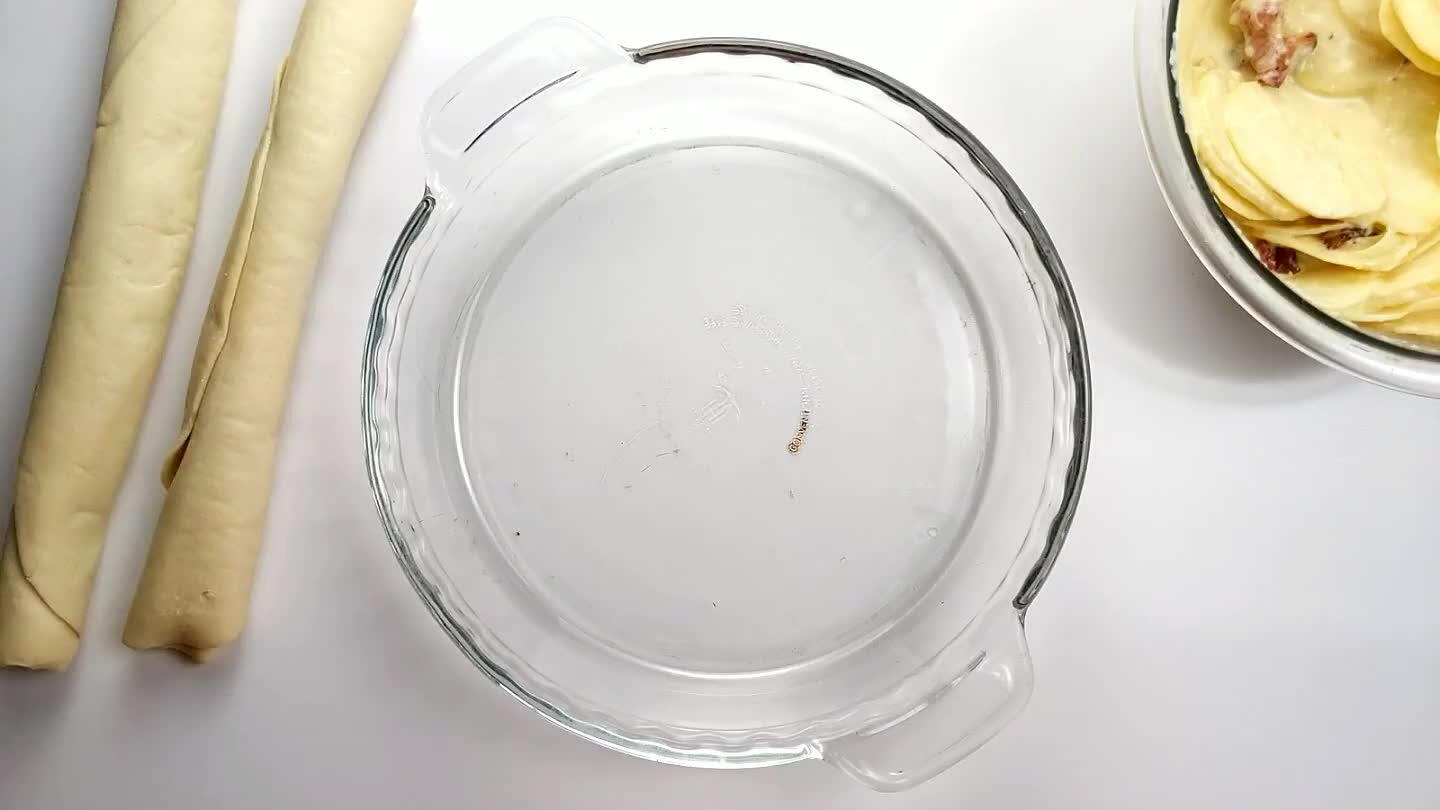 Drape one round of pie dough over a pie dish. Press the dough down into the dish and up against the sides.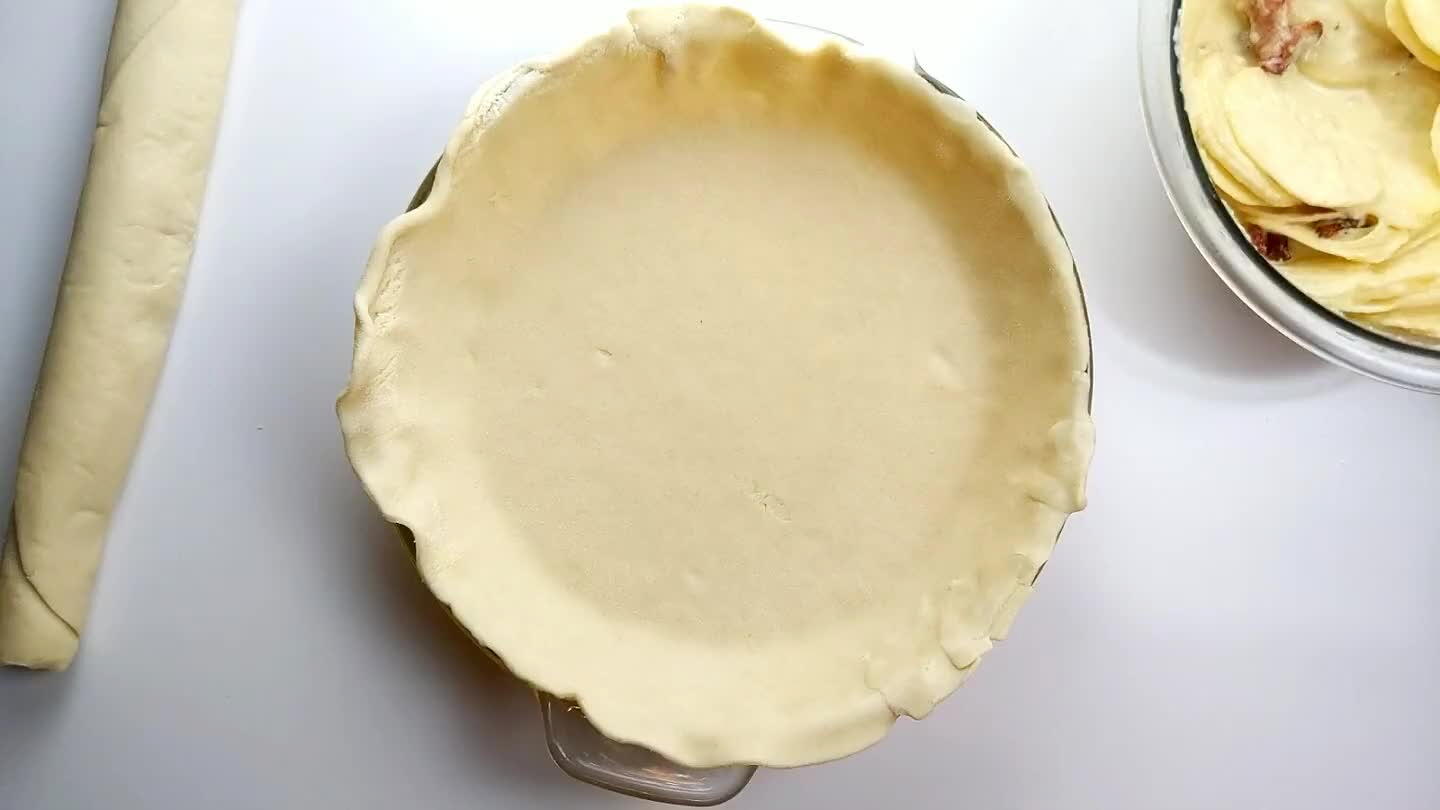 Spread the creamy bacon and potato mixture out in the pie dish.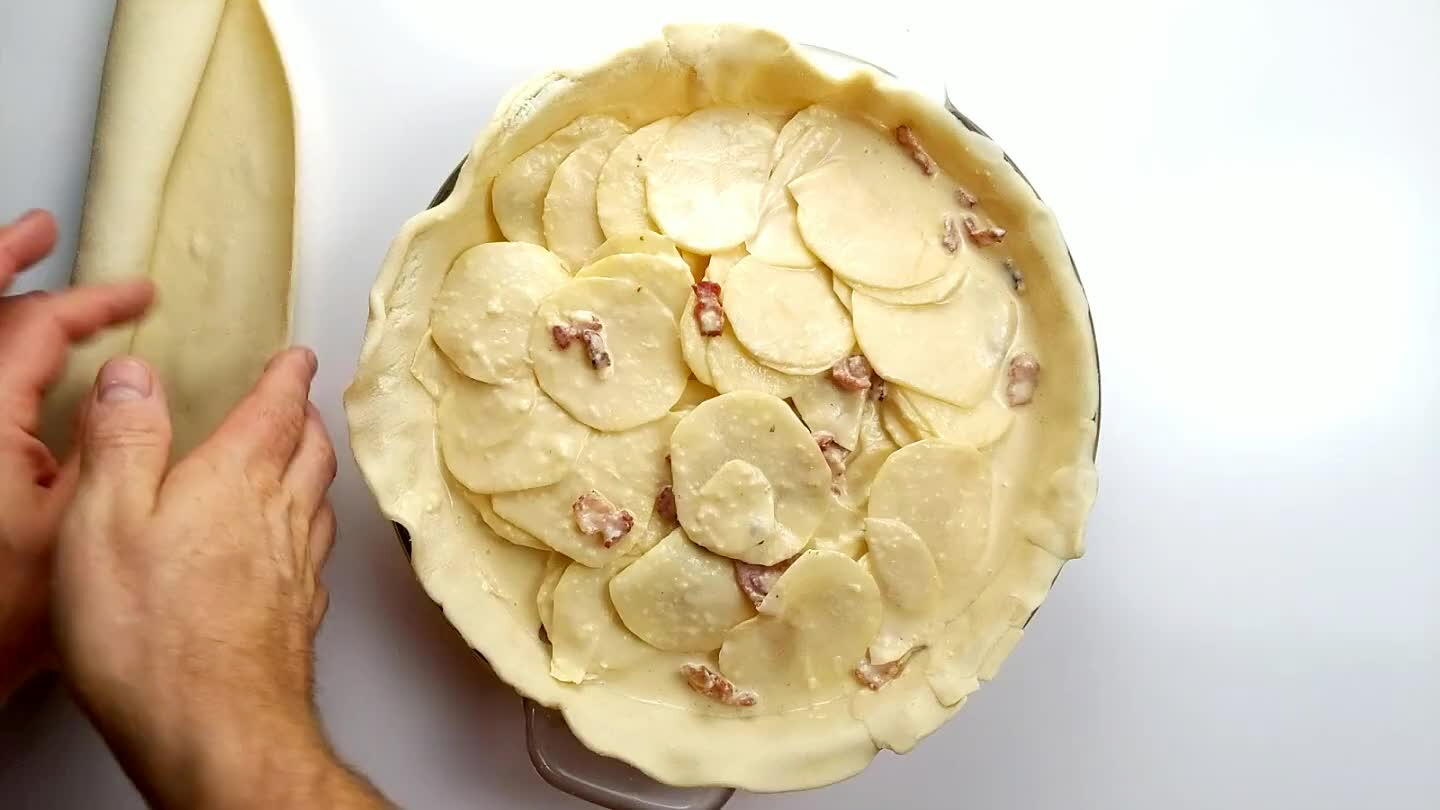 Top with the remaining round of pie dough. Pinch the top sheet against the bottom sheet at the rim of the pie dish.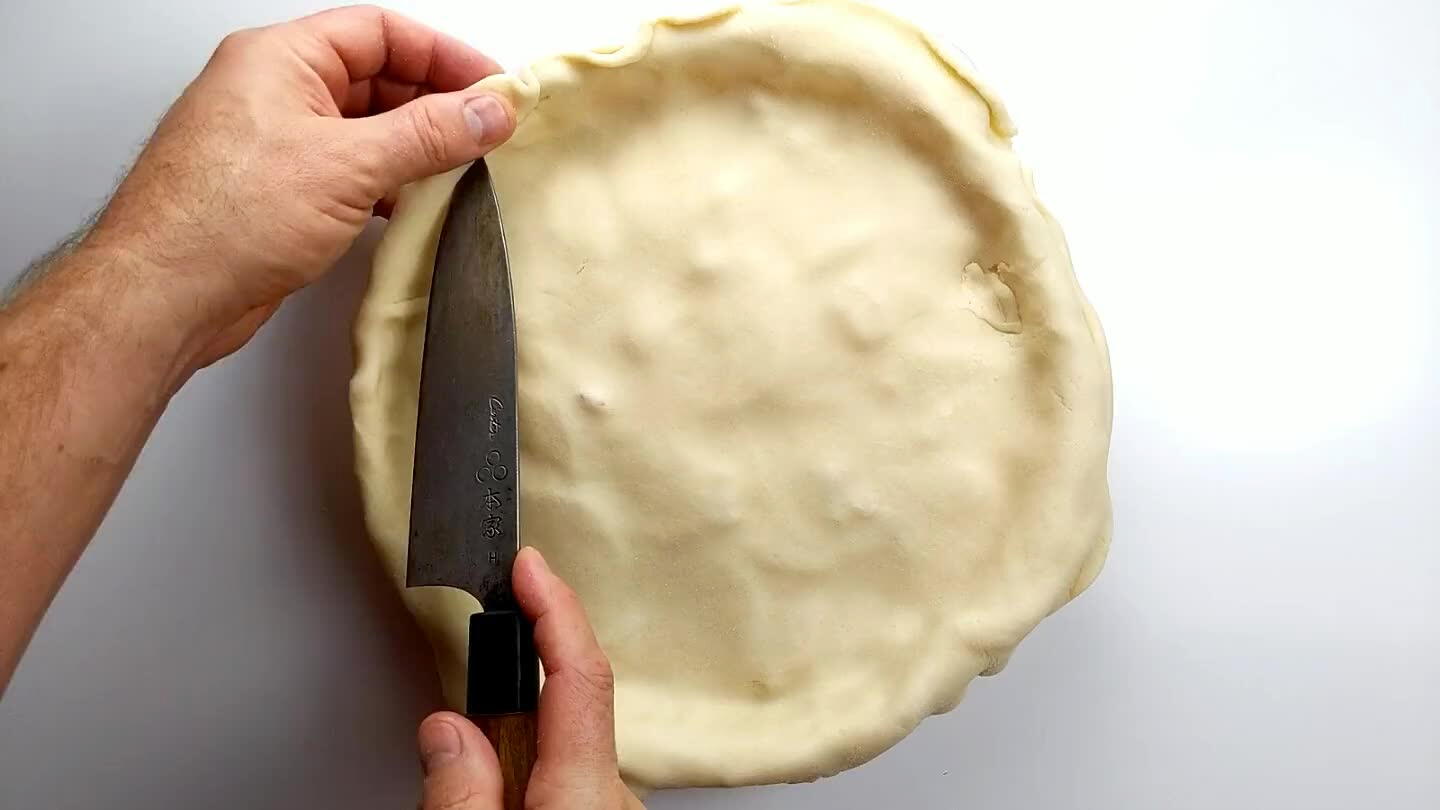 Slice around the rim of the pie dish to remove the dough that drapes over the edges.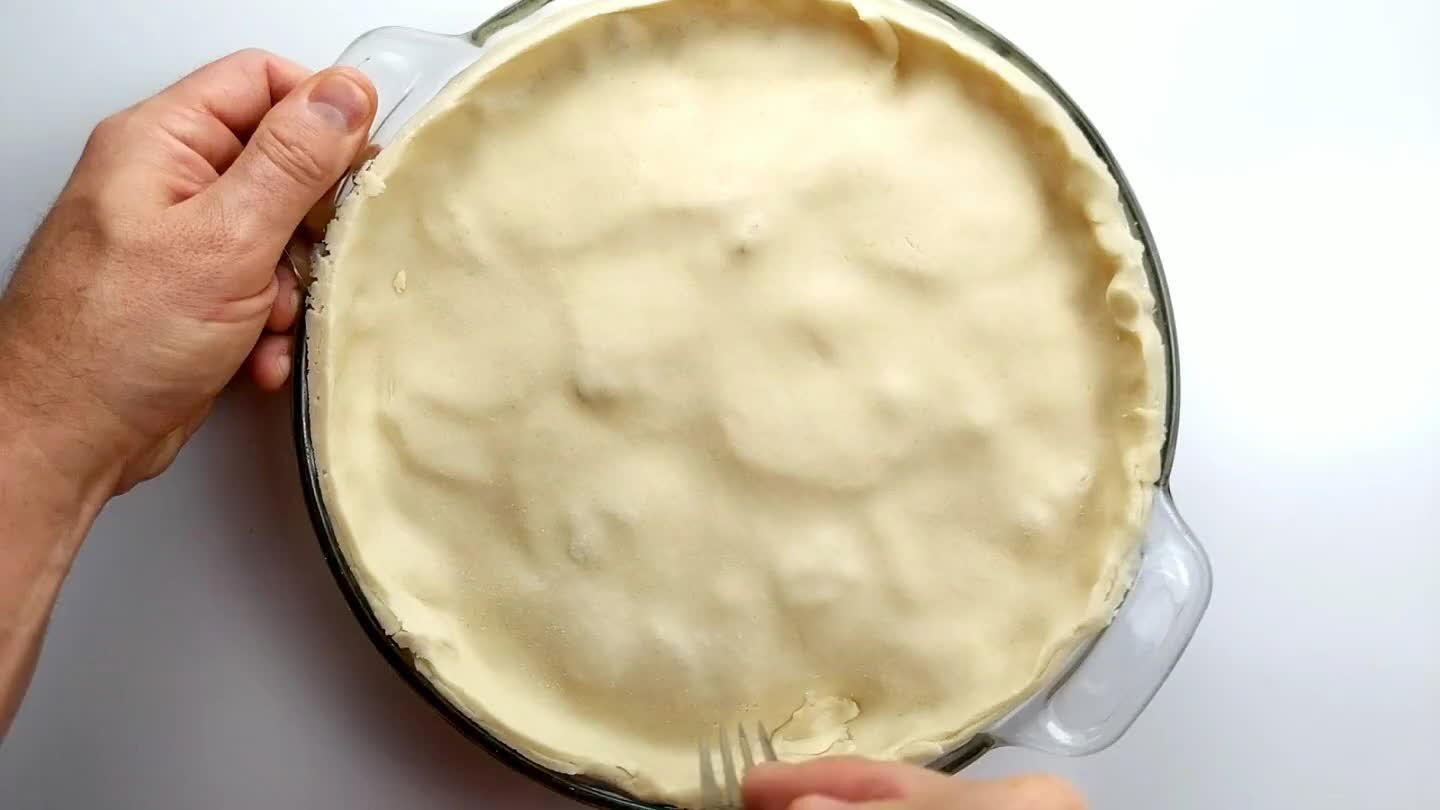 Crimp the sheets together by working around the edge of the crust with a fork.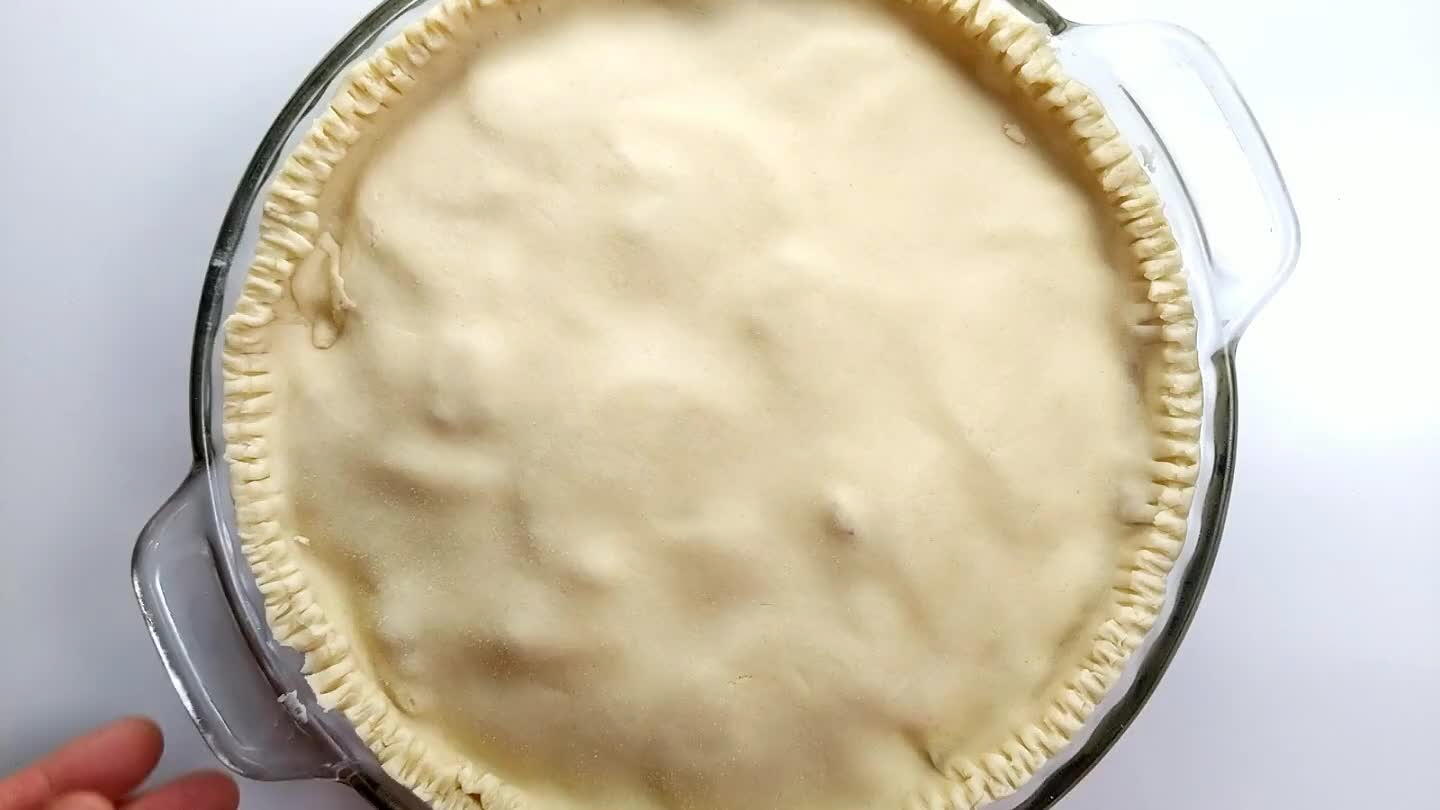 Slice a few holes in the top of the crust to allow steam to escape without damaging the crust.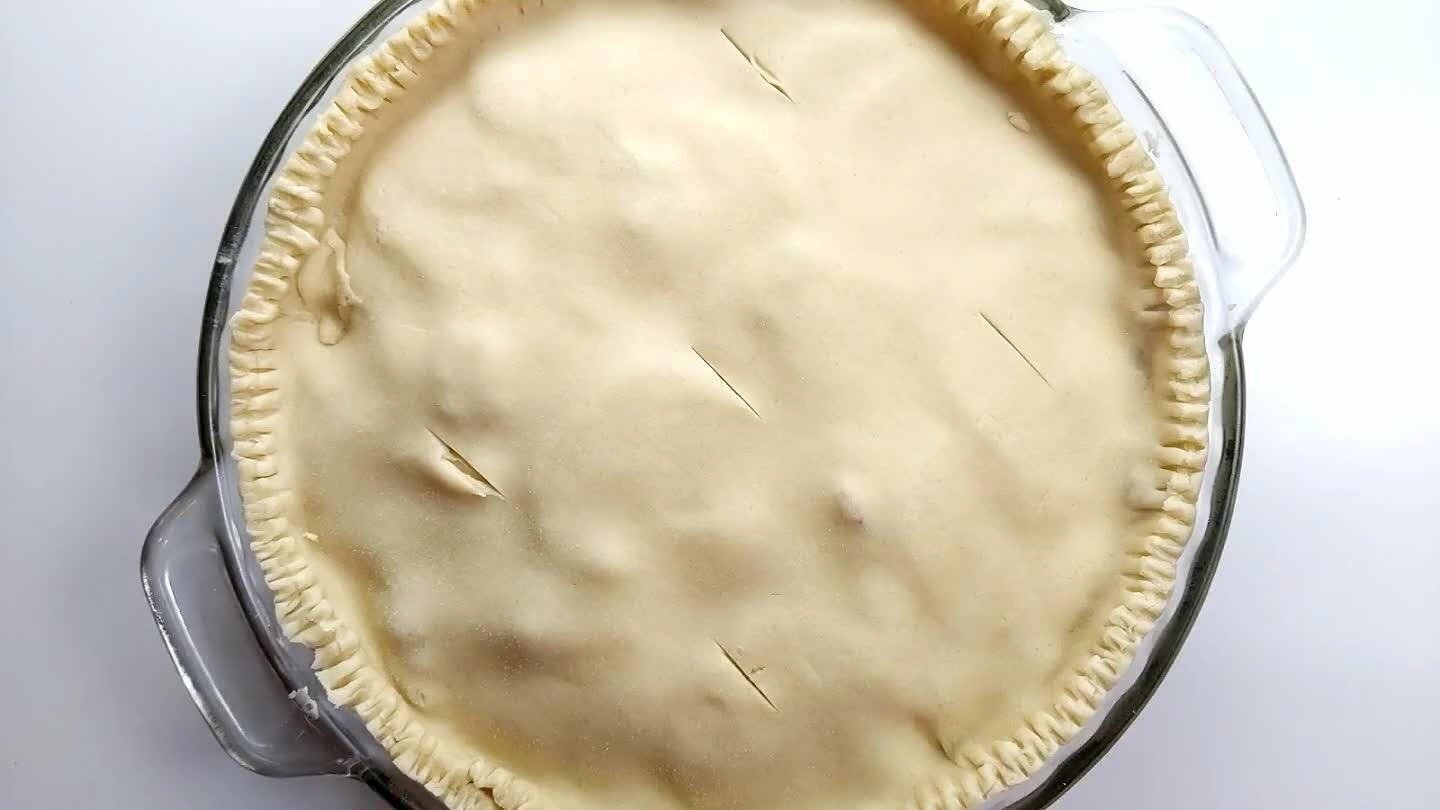 Bake for 30 minutes. Remove the pie from the oven and cover the top in aluminum foil. Bake for an additional 30 minutes.