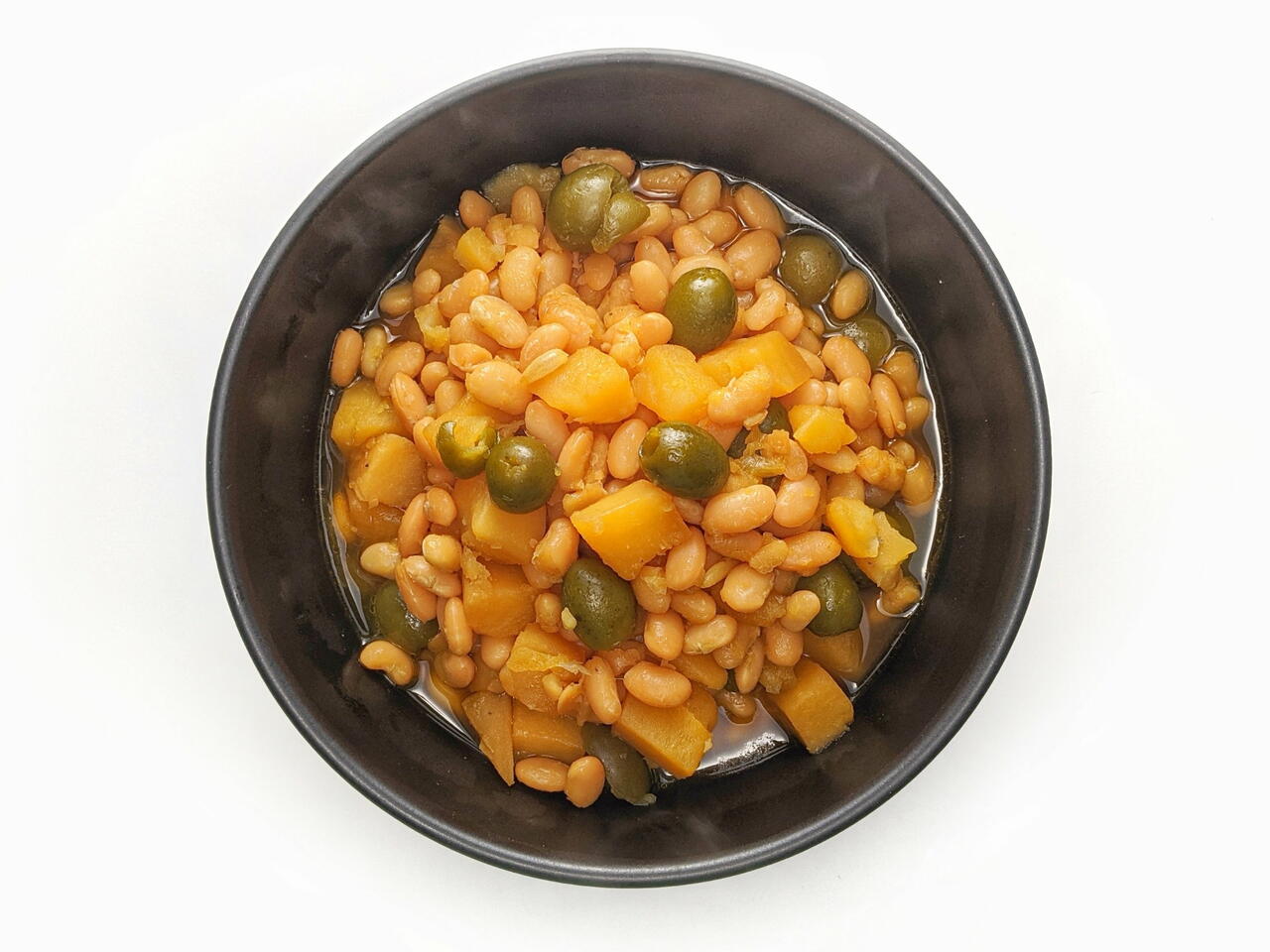 8 portions
75m
A good pot of beans will get you through some tough times. I can't comment on how authentic these are, but the addition of green olives and potatoes is something I've only found in Puerto Rican restaurants and I love it.
What you will need
4 cloves Garlic
1 Yellow Onion
1 Russet Potato
2 Tbsp Olive Oil
1/2 tsp Sazon
1 lb. Dry Red Beans
Water
6 oz. pitted Green Olives
(Nutritional facts 243 calories, 8.7 g fat, 34.13 g carbohydrates, 7.41 g protein, 2 mg cholesterol, 323 mg sodium)
How to cook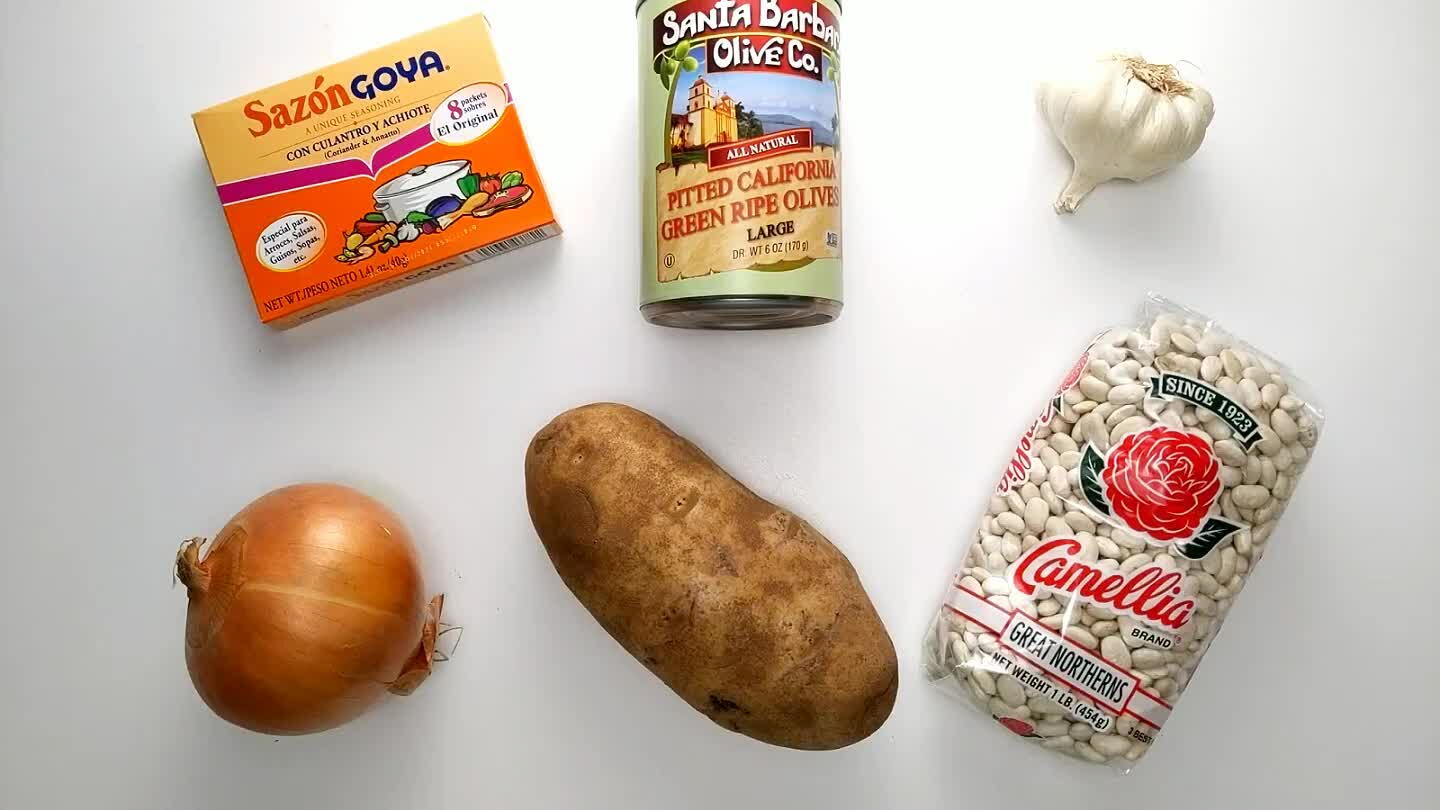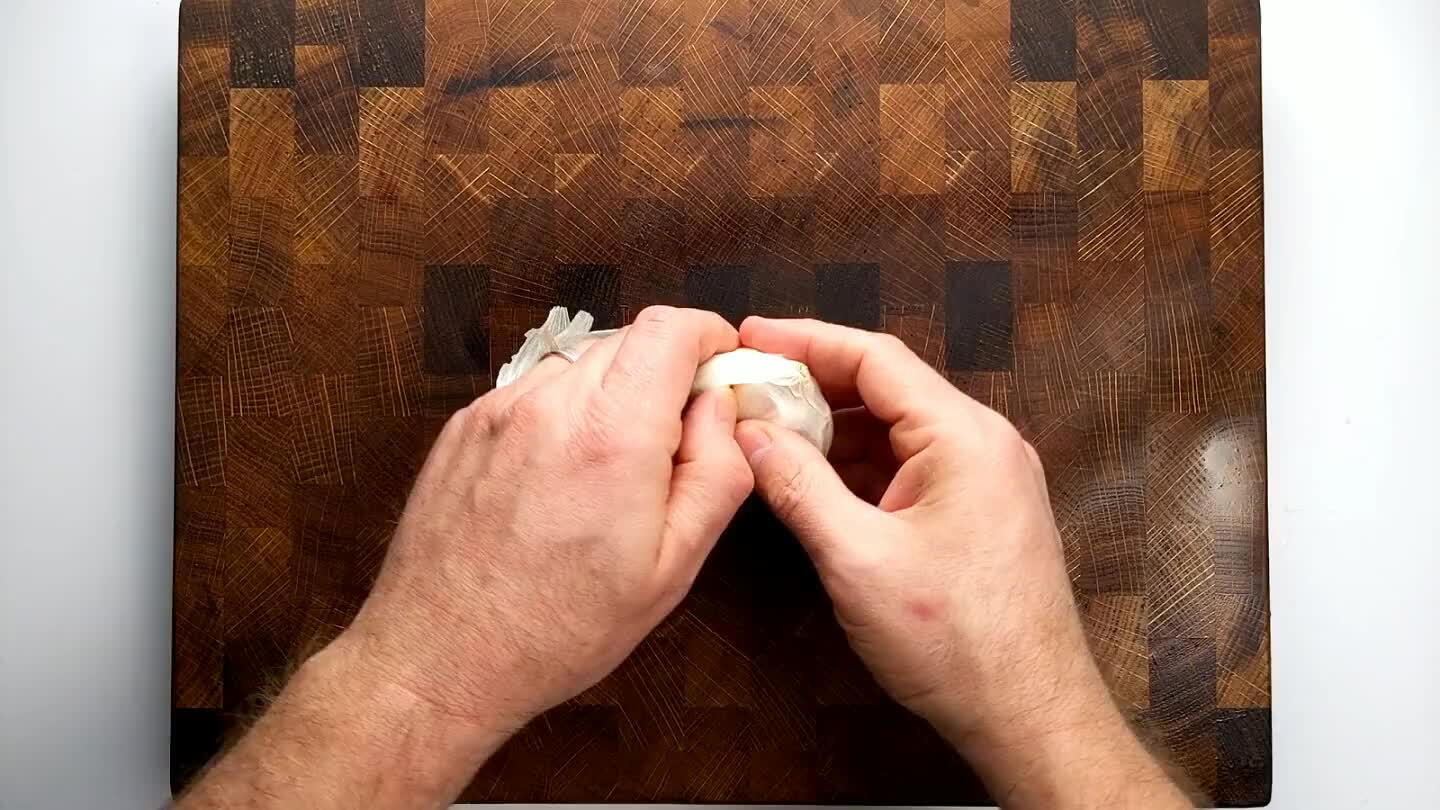 Peel garlic cloves and chop or grate to a fine paste.
Chop up the onion. Remove the stem tip and slice in half through the stem to root axis. Slice finely from the top, perpendicular to the sliced stem face without cutting through the root end. Then slice into the stem face several times with the blade parallel to the board to complete a hatch pattern. Slice again from the top perpendicular to the previous slice to dice finely.
Peel potatoes. Chop them into 3/4"-1" chunks.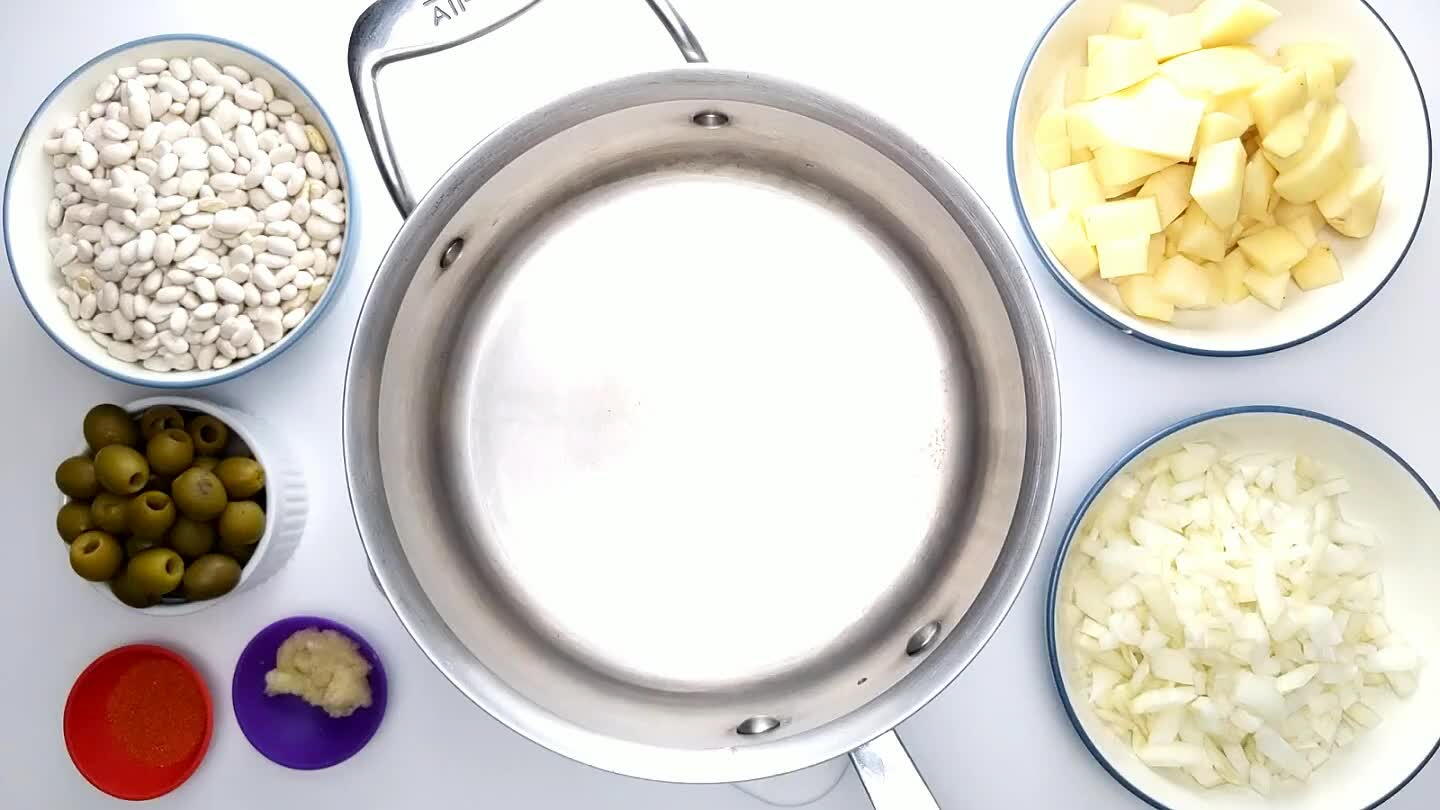 Heat the oil in a saucepot over medium heat.
When the oil is hot, stir in the diced onion. Add a little salt and pepper to help sweat the onion and add some flavor to the oil.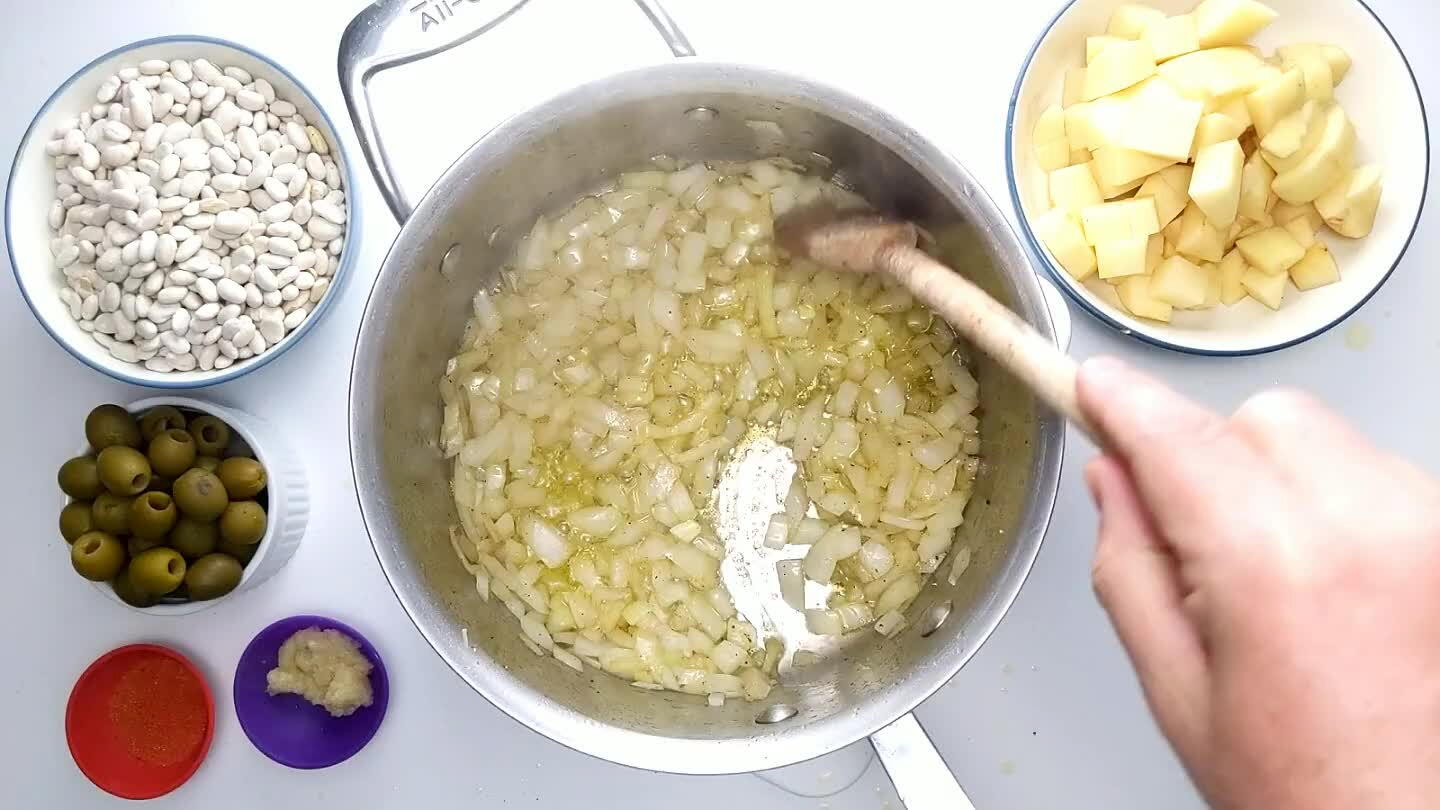 Continue cooking, stirring often, until the onion is tender and translucent.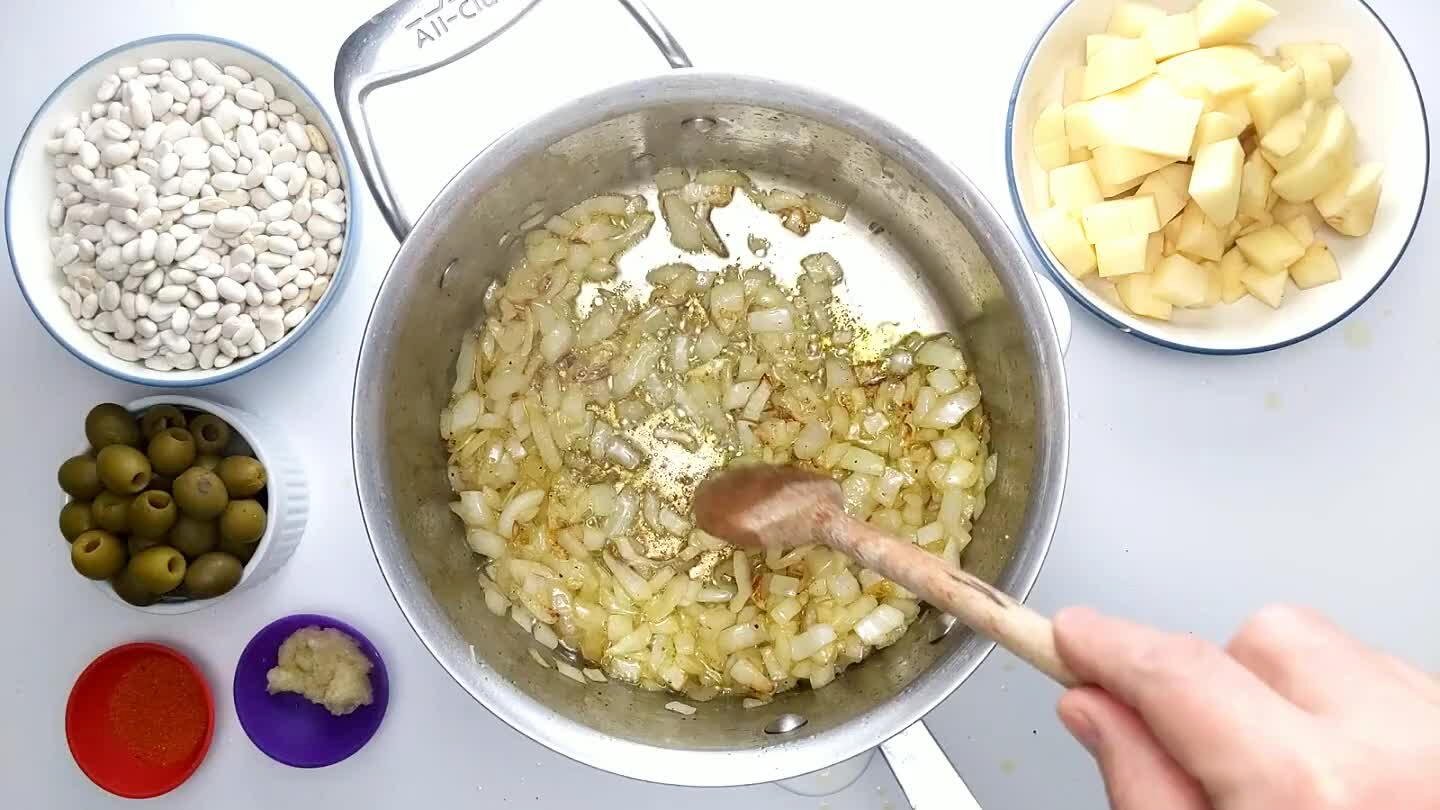 Add a little sazon or adobo seasoning. If you're having a hard time finding it, just add a little ground cumin and oregano.
Stir in the crushed garlic. Give it a stir and let it toast for about 30 seconds.
Add the beans. Make sure to rinse and sort the beans first. The sorting these days on commercial beans is pretty impressive, but every once in a while you'll still find some stones.
Add water to cover. Feel free to substitute a broth for extra flavor.
Add the diced potato.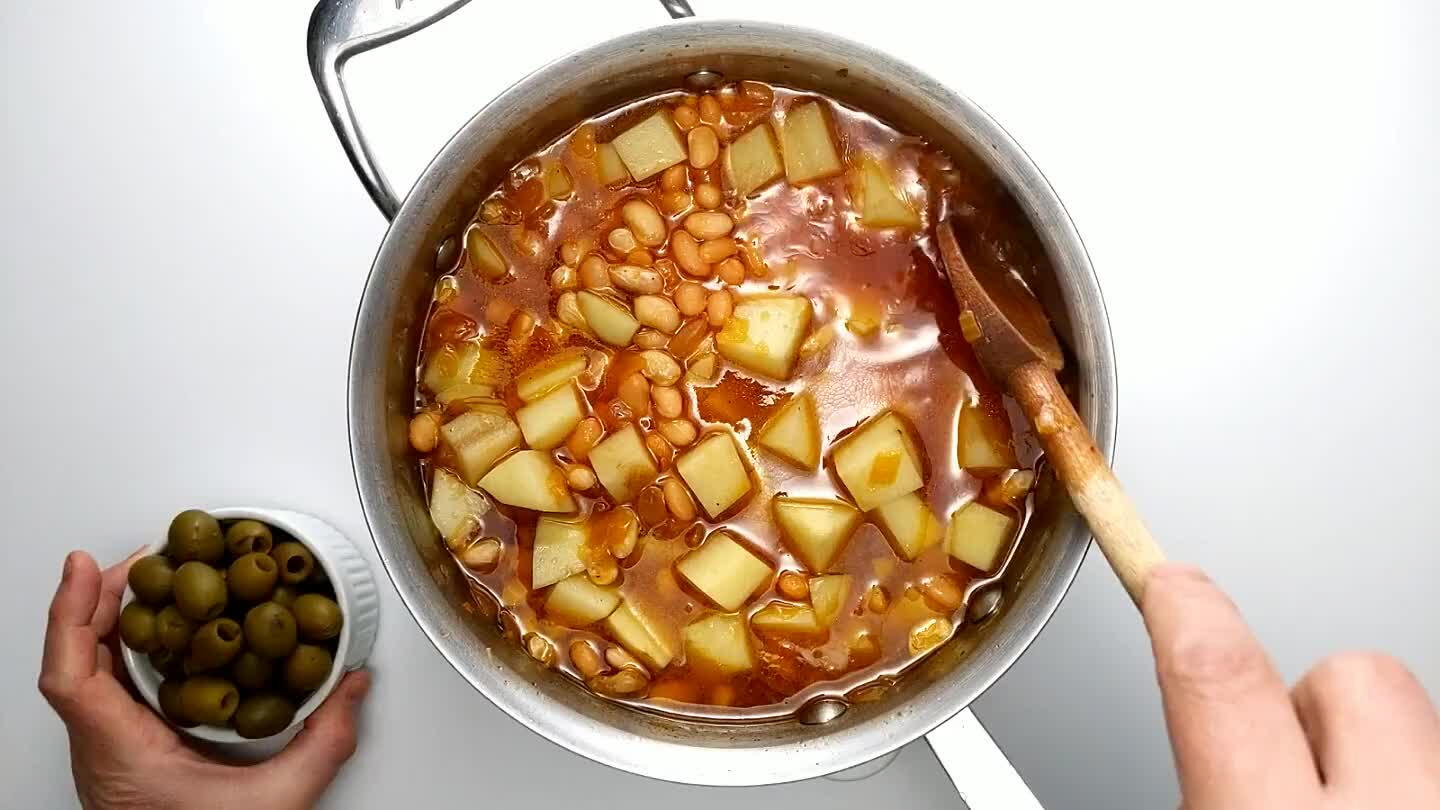 Add the pitted green olives.
Simmer for about an hour or until beans are tender. Add liquid as needed throughout cooking to keep the beans fully submerged.
Season as needed with salt, pepper and anything else you like. It's important not to add much salt in the earlier stages of cooking, as this can influence the final texture of the cooked beans.