Pumpkin Chocolate Chip Cookies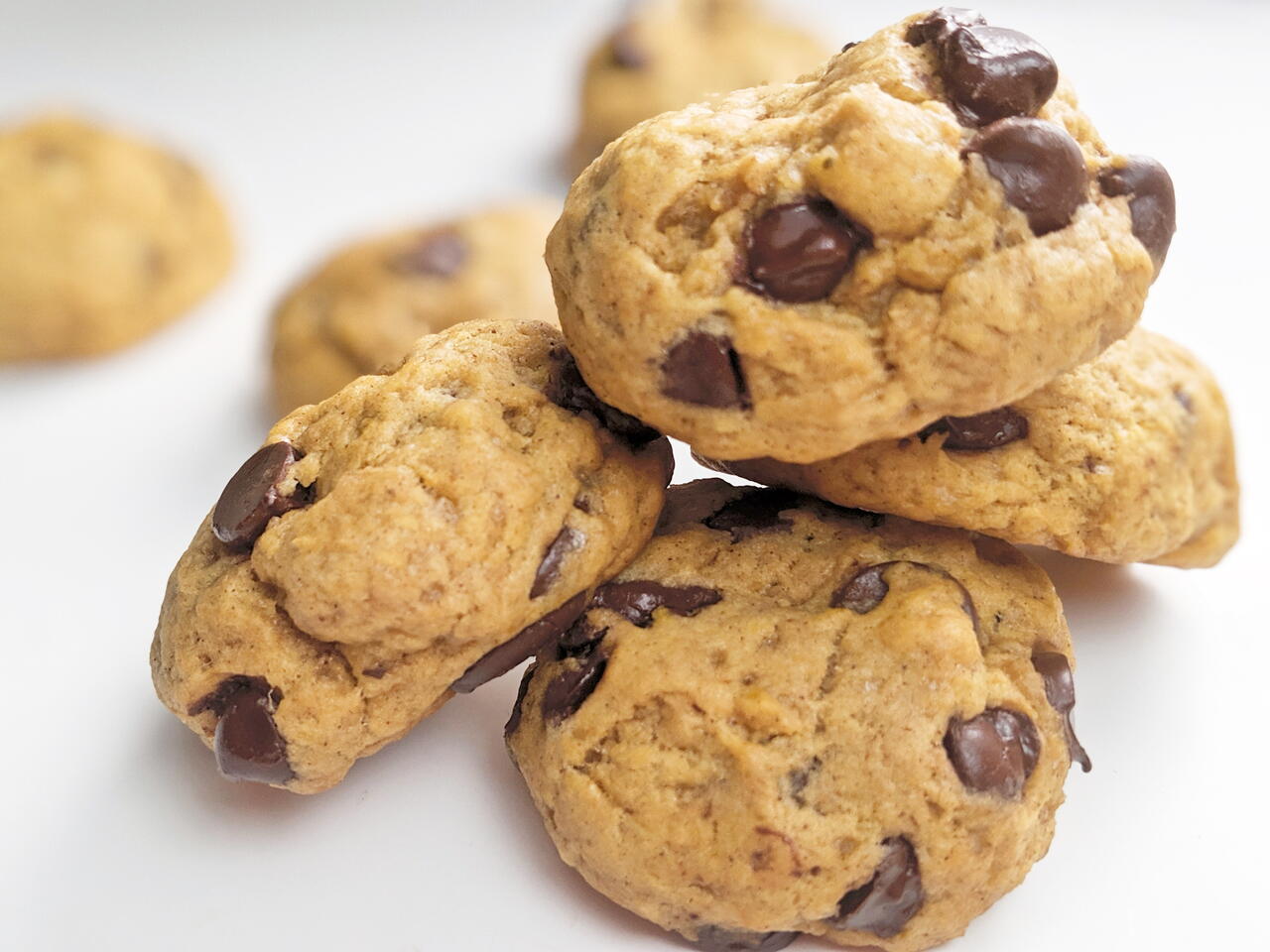 20 portions
50m
These pumpkin cookies are so fluffy and perfect for any fall get-together! Almost like pumpkin muffin tops with melty chocolate chips.
What you will need
1/2 cup Butter
1/4 cup brown sugar
1/2 cup sugar
1 teaspoon vanilla extract
6 Tablespoons pumpkin puree
1 and 1/2 cups all-purpose flour
1/4 teaspoon salt
1/4 teaspoon baking powder
1/4 teaspoon baking soda
1 and 1/2 teaspoons ground cinnamon
1 teaspoon pumpkin pie spice
2/3 cup semi-sweet chocolate chips
(Nutritional facts 317 calories, 13.88 g fat, 43.66 g carbohydrates, 4.72 g protein, 16 mg cholesterol, 314 mg sodium)
How to cook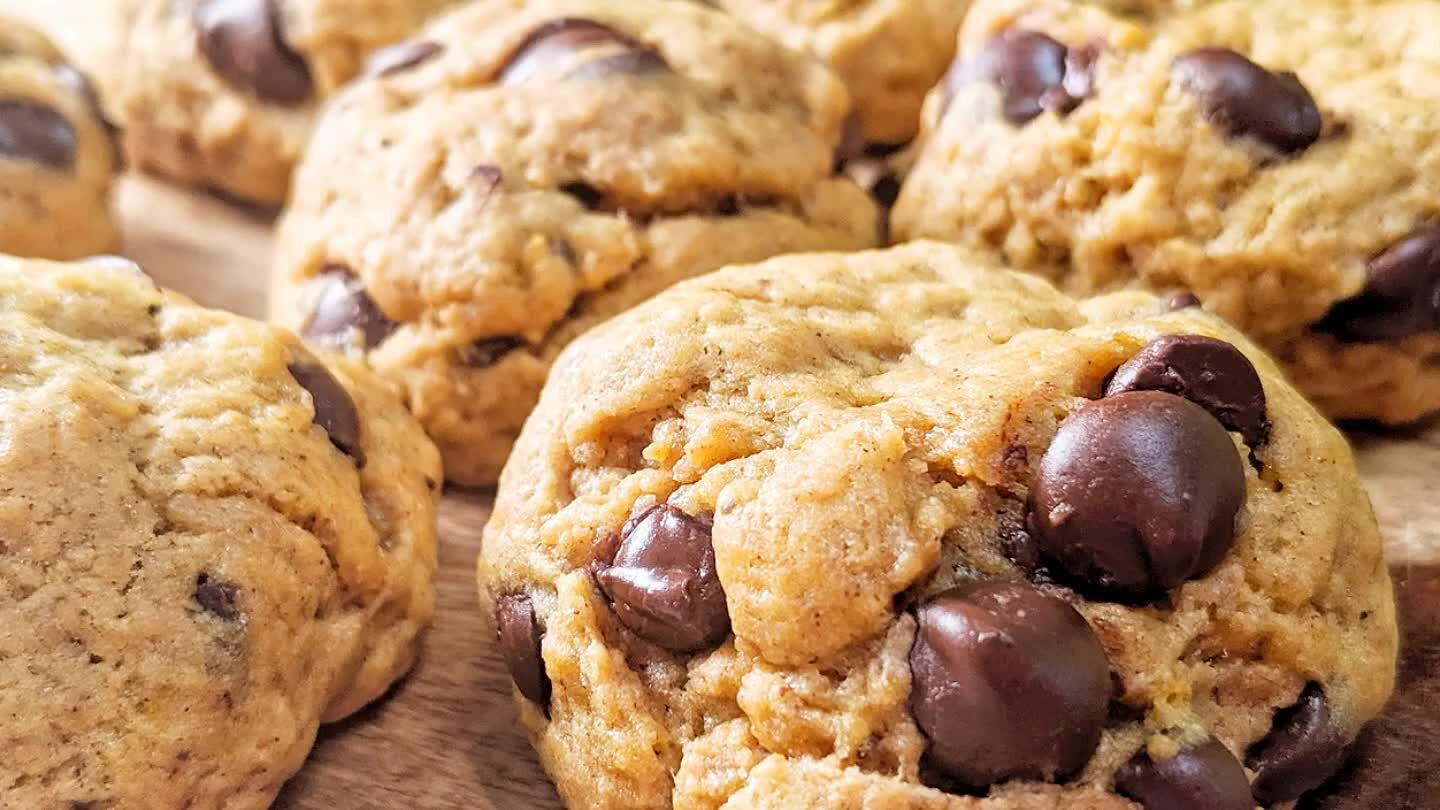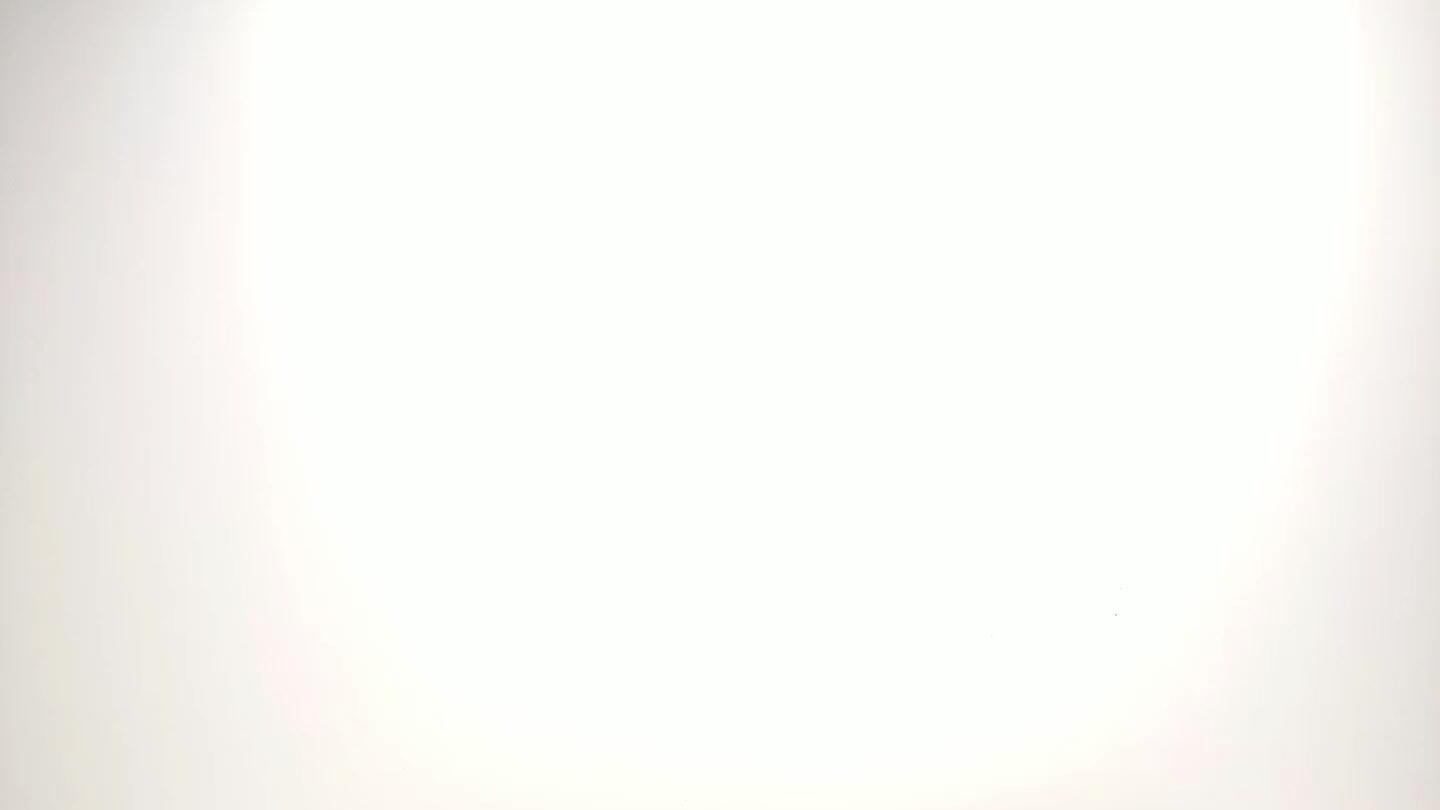 Gather all ingredients.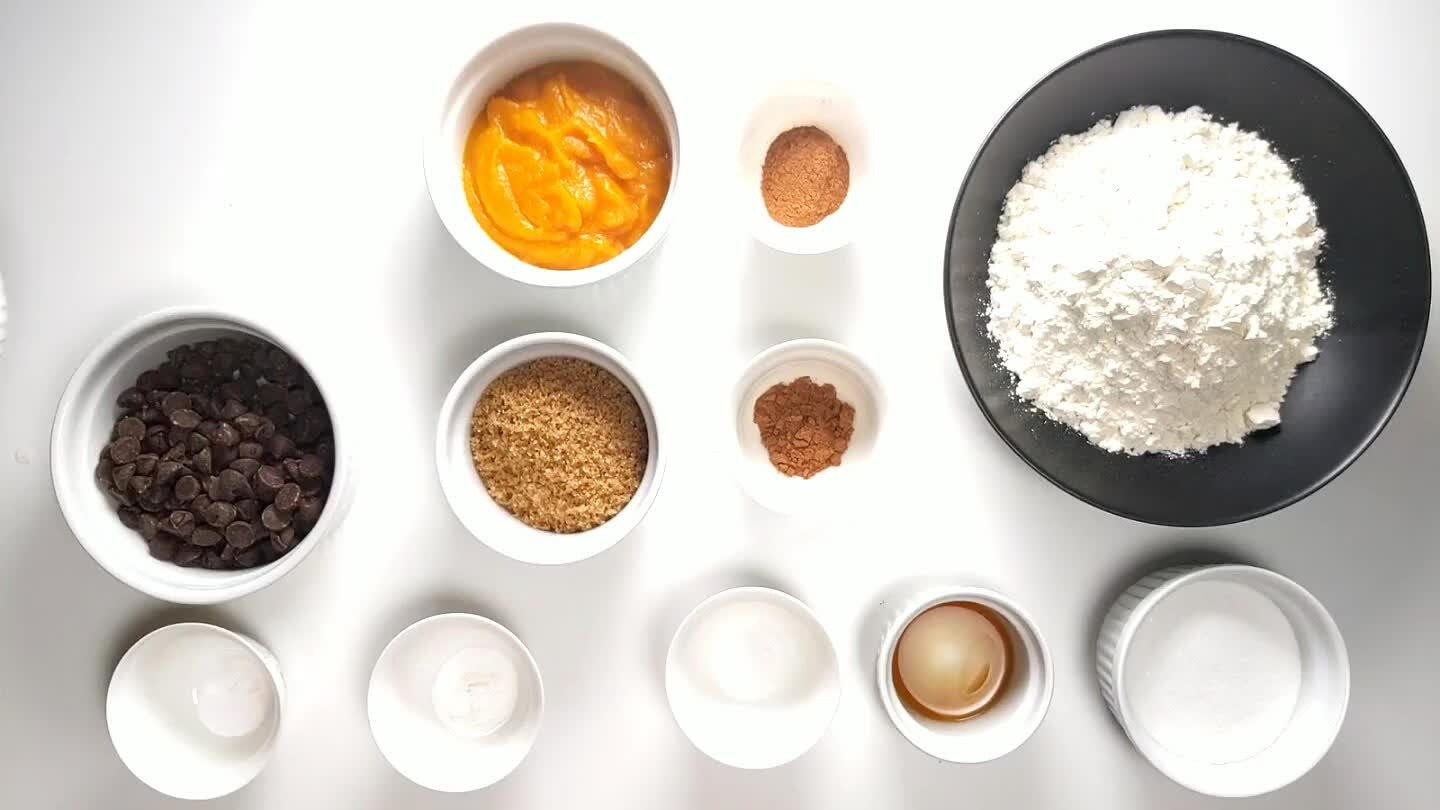 Portion all ingredients, melt butter
Add the brown sugar, white sugar and melted butter to a large bowl and mix together until the sugar is incorporated.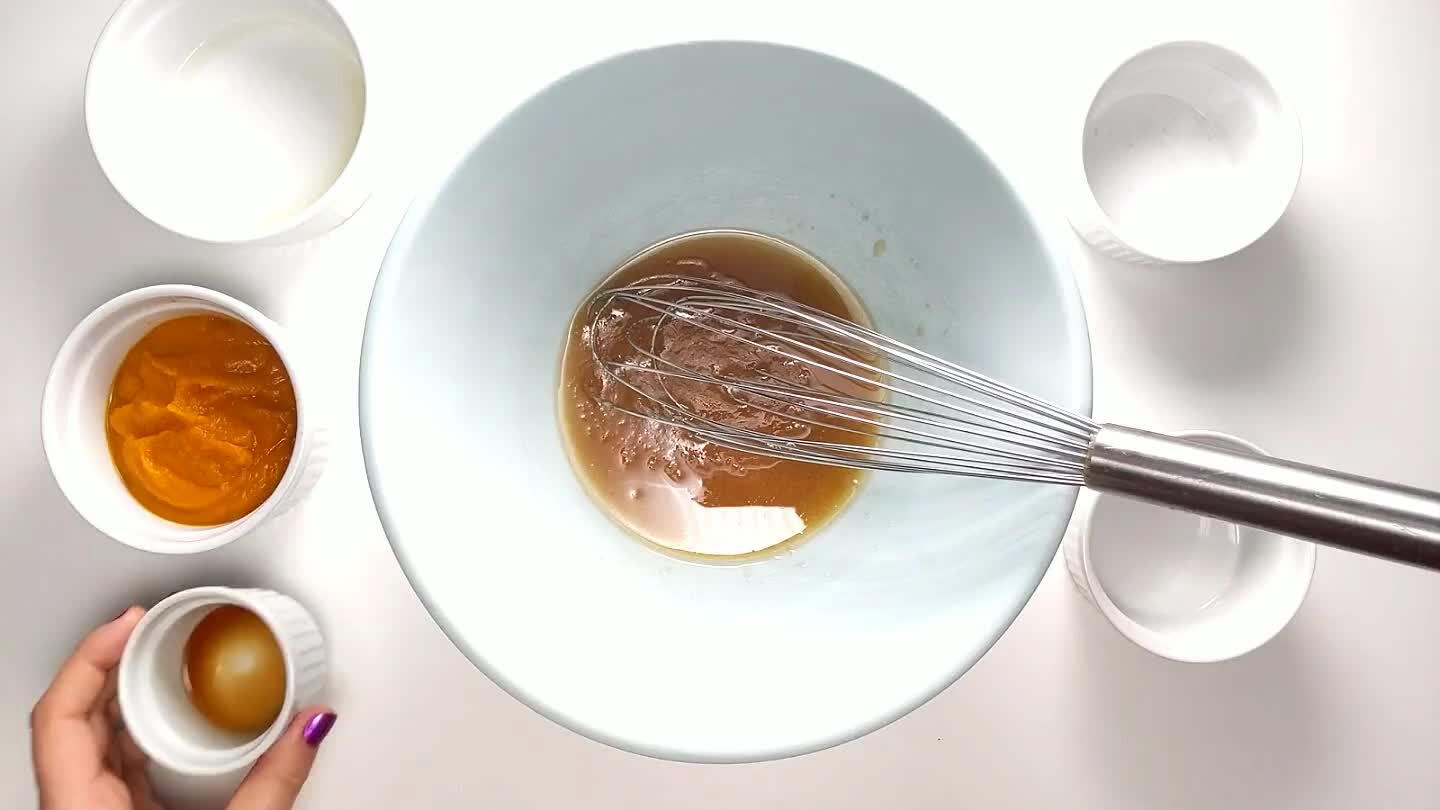 Add the vanilla extract and pumpkin puree to the bowl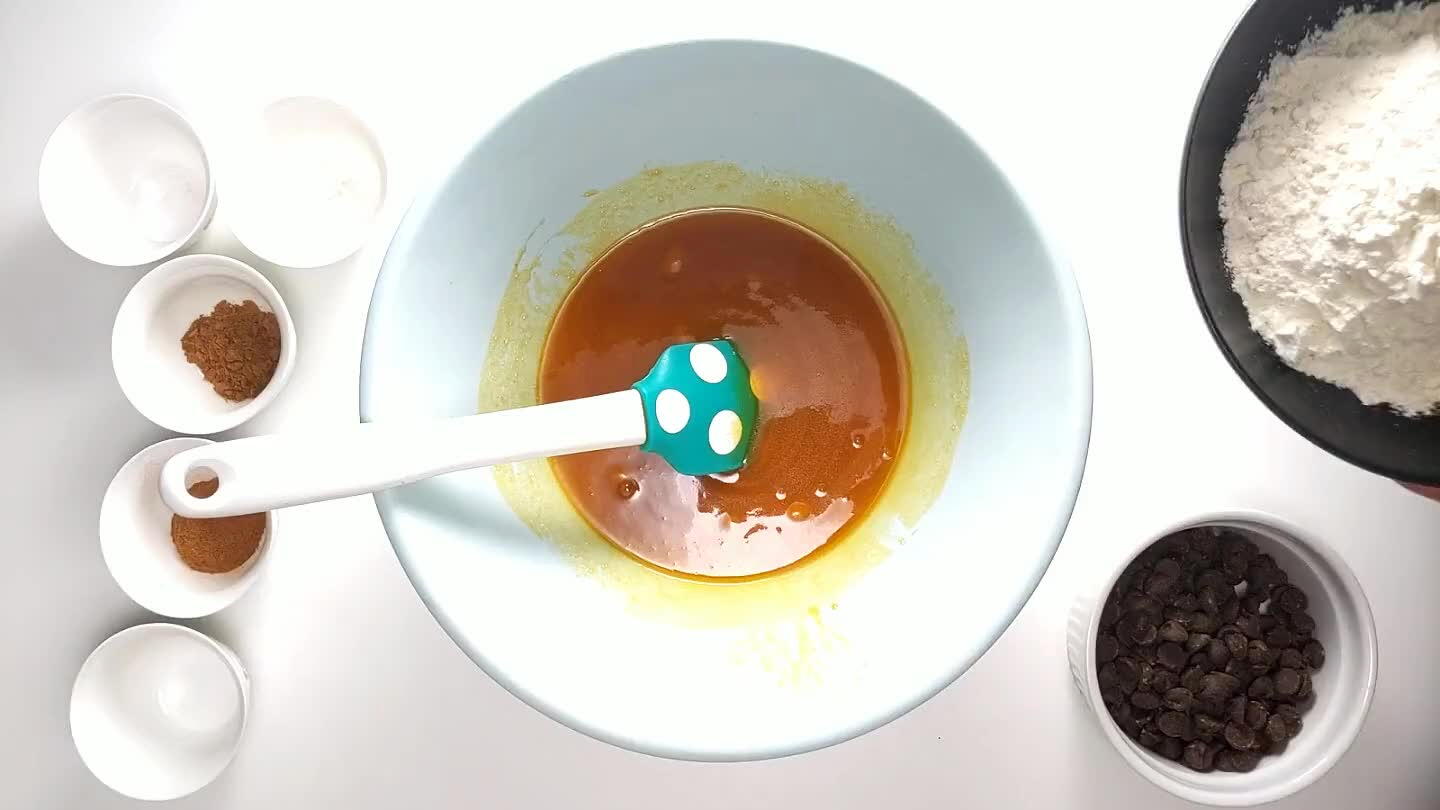 Add the flour to the wet ingredients along with the baking soda and baking powder.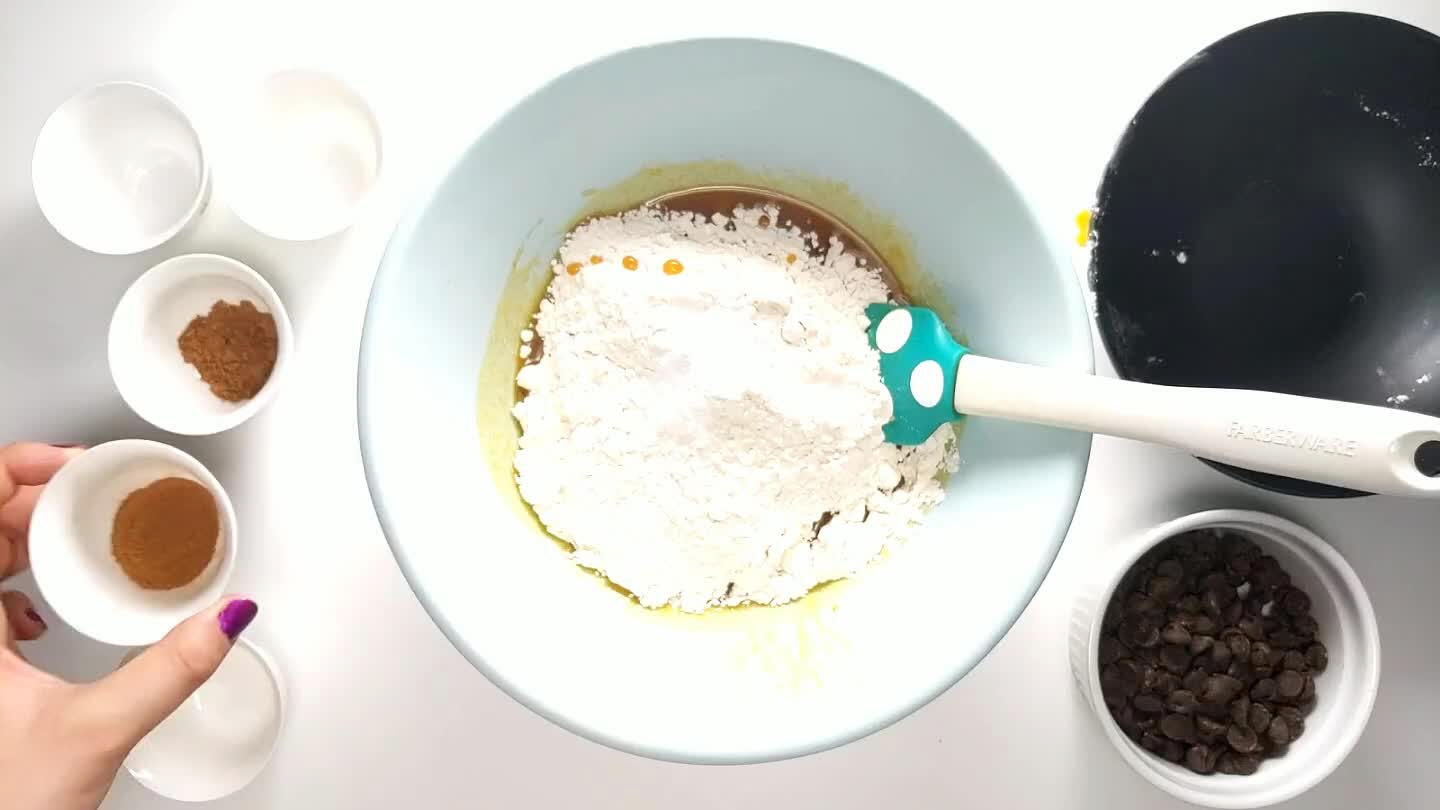 Add the cinnamon and pumpkin pie spice and use a spatula to mix until incorporated. Try not to mix too much, just until the flour is hydrated and no clumps remain.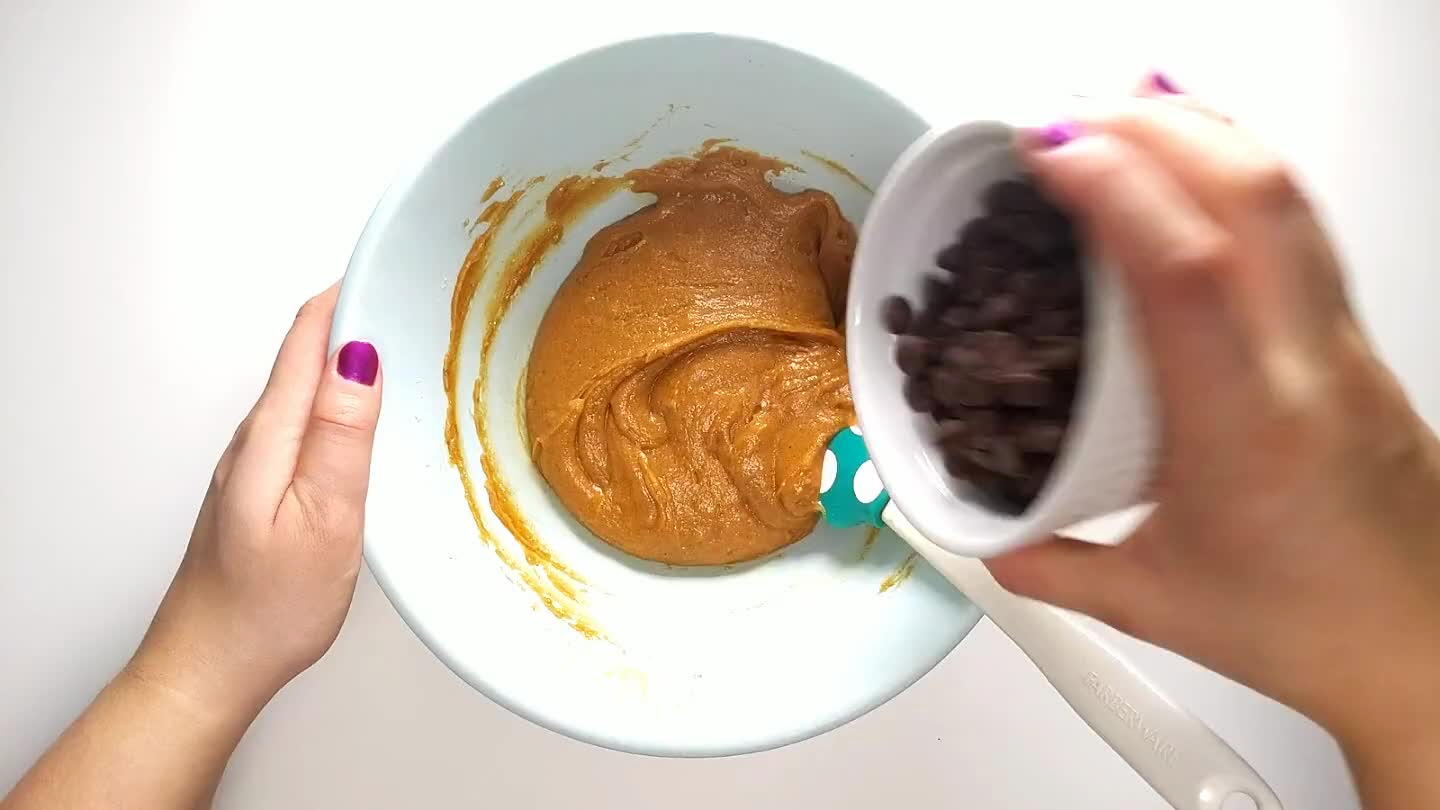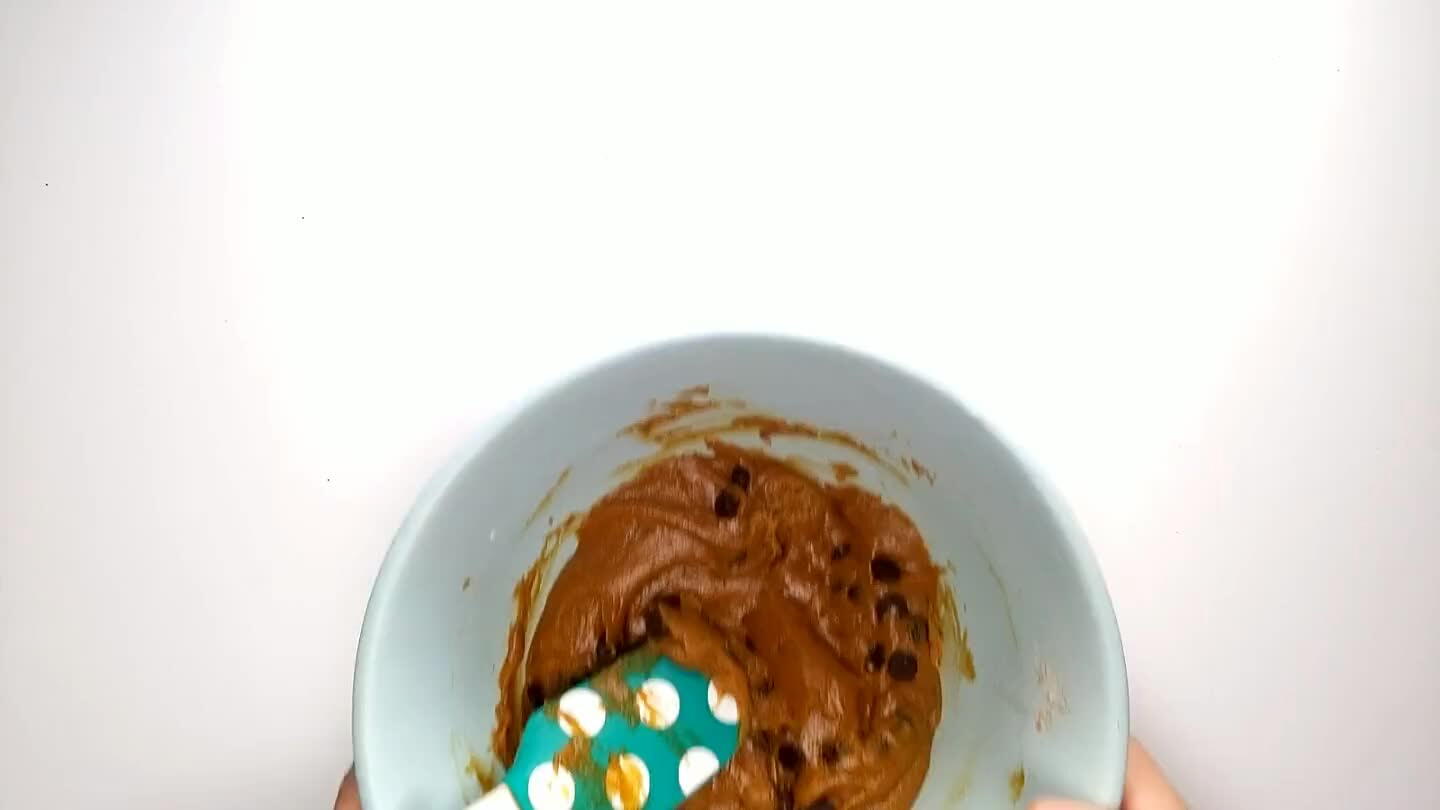 Refrigerate the dough for 30 mins to solidify the butter and allow the flour to absorb liquid. This will insure the cookies don't spread too much while baking.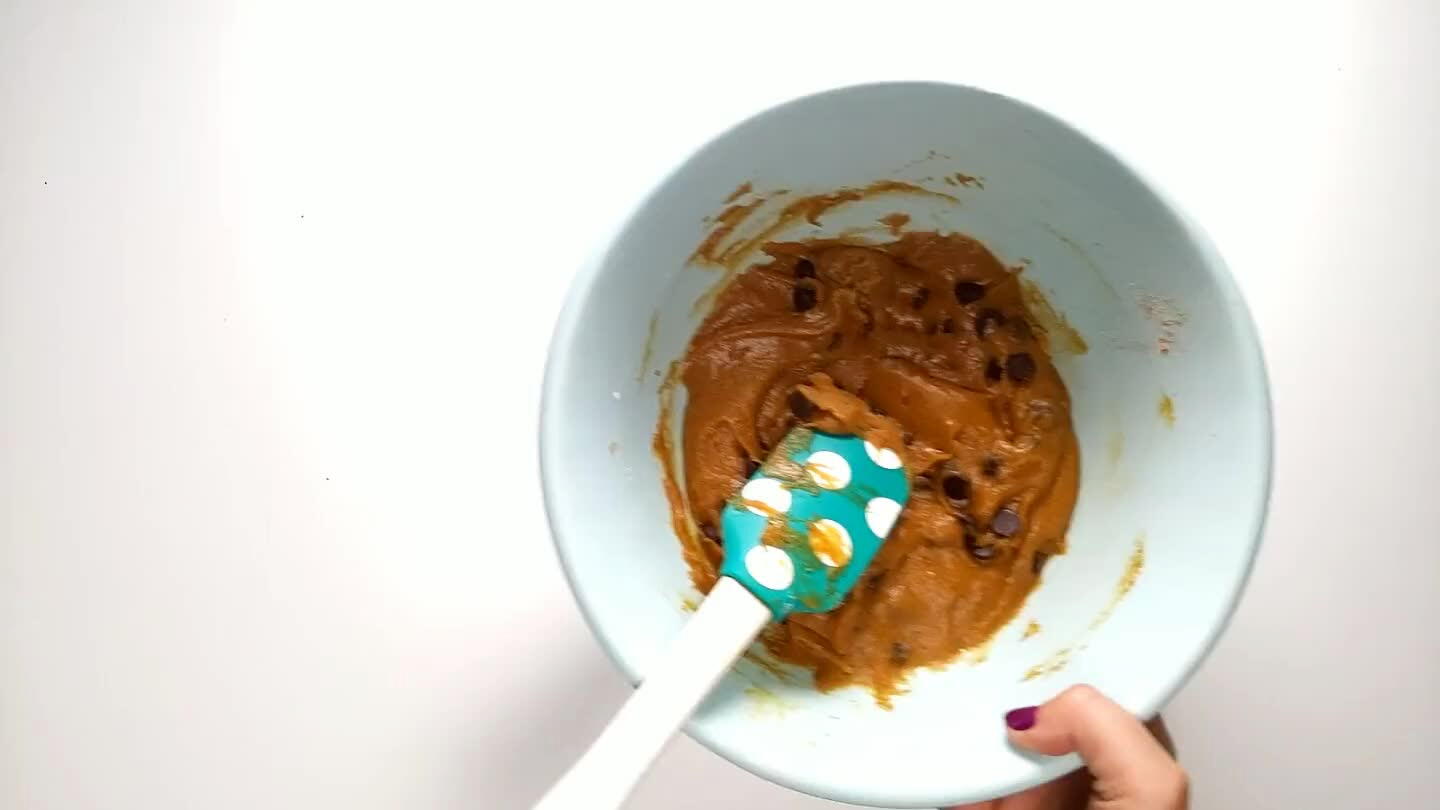 Line a cookie sheet with parchment paper and portion out about 2 tablespoon balls of dough. I like to use a small ice cream scoop which makes this process very quick and easy. Roll the dough between your hands and flatten slightly. Leave a couple inches between the cookies.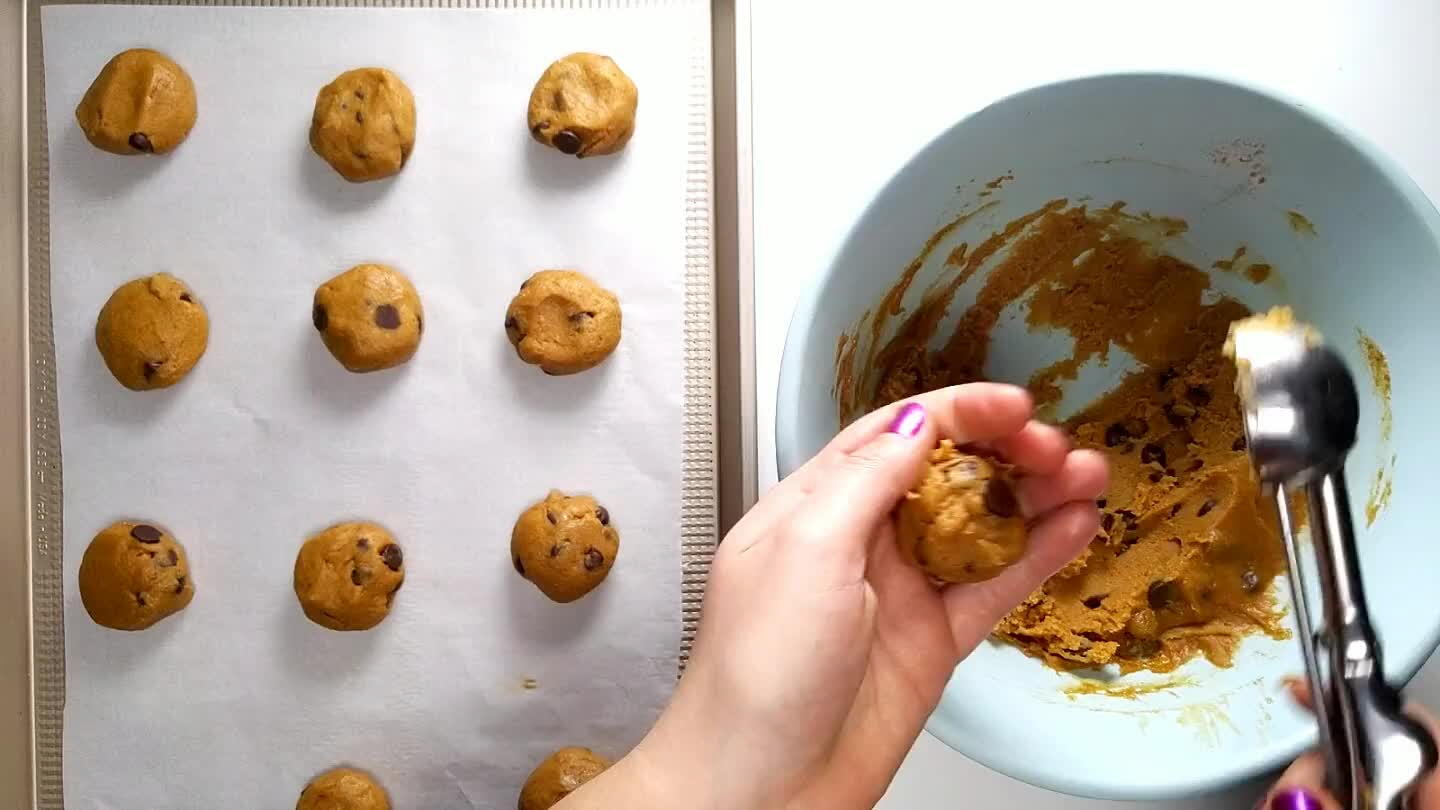 Continue rolling out the cookies until the pan is full.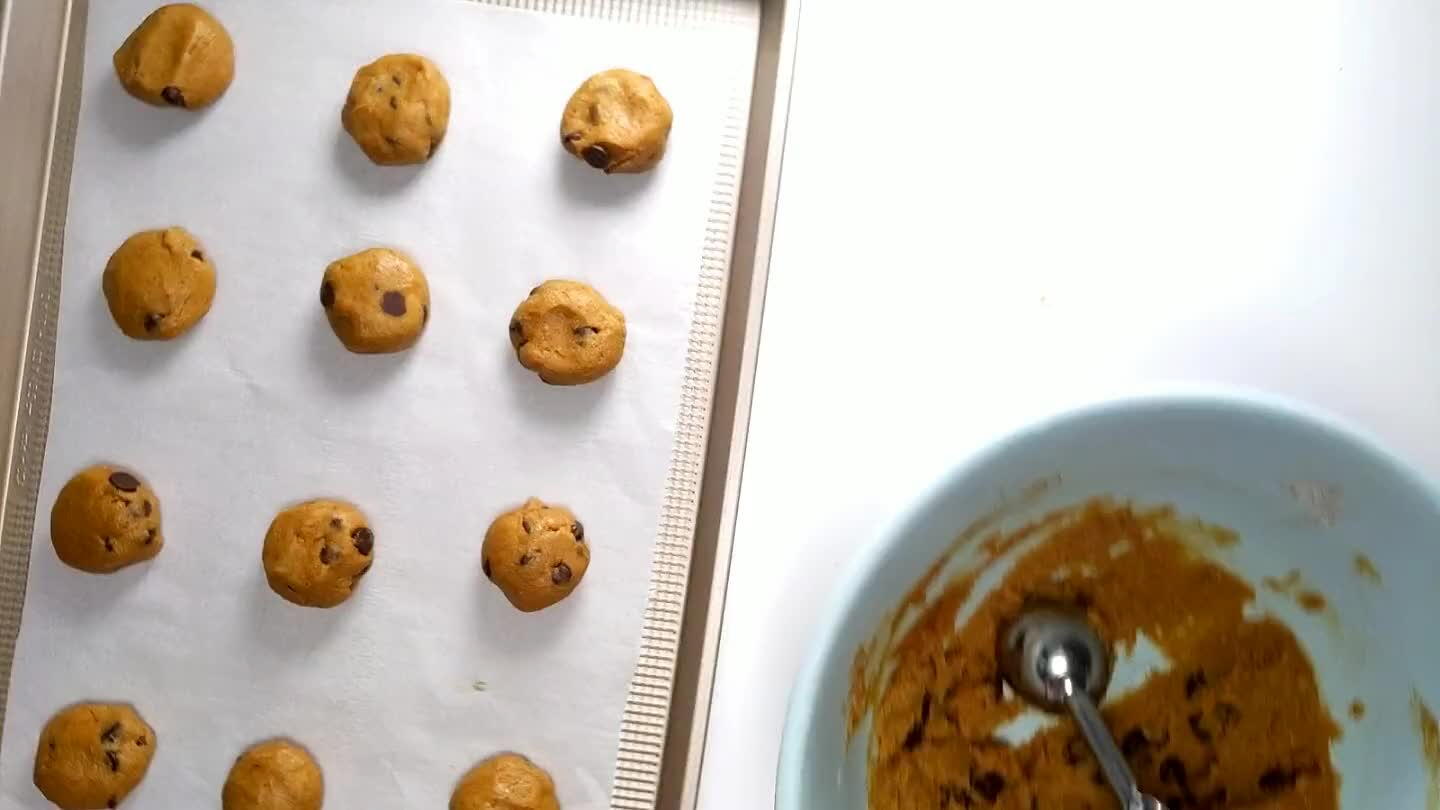 Put the cookies in the oven to bake for 10-12 minutes or until the edges are lightly browned and middle is set.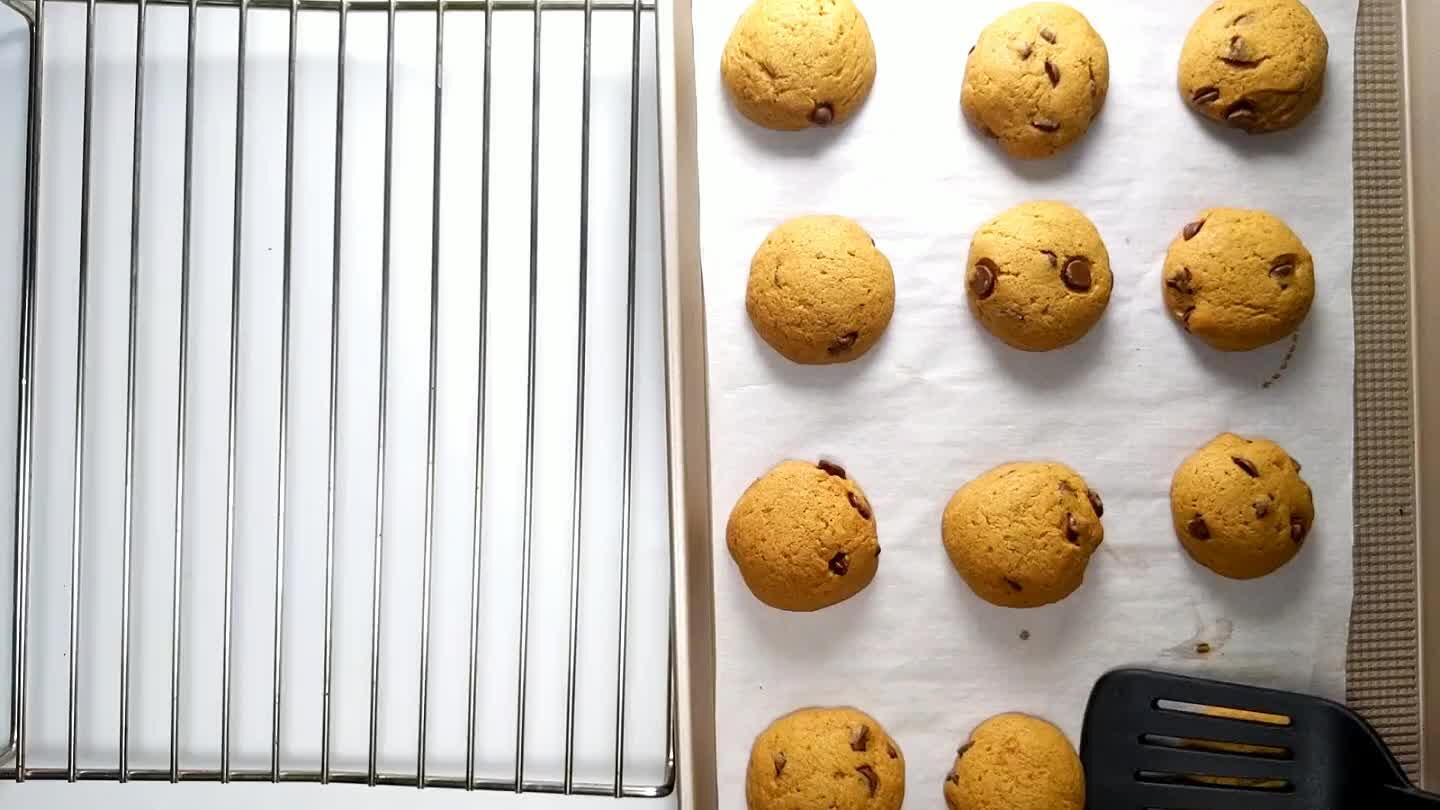 Remove the cookies from the oven and place on a cooling rack to stop the cooking and to let them cool.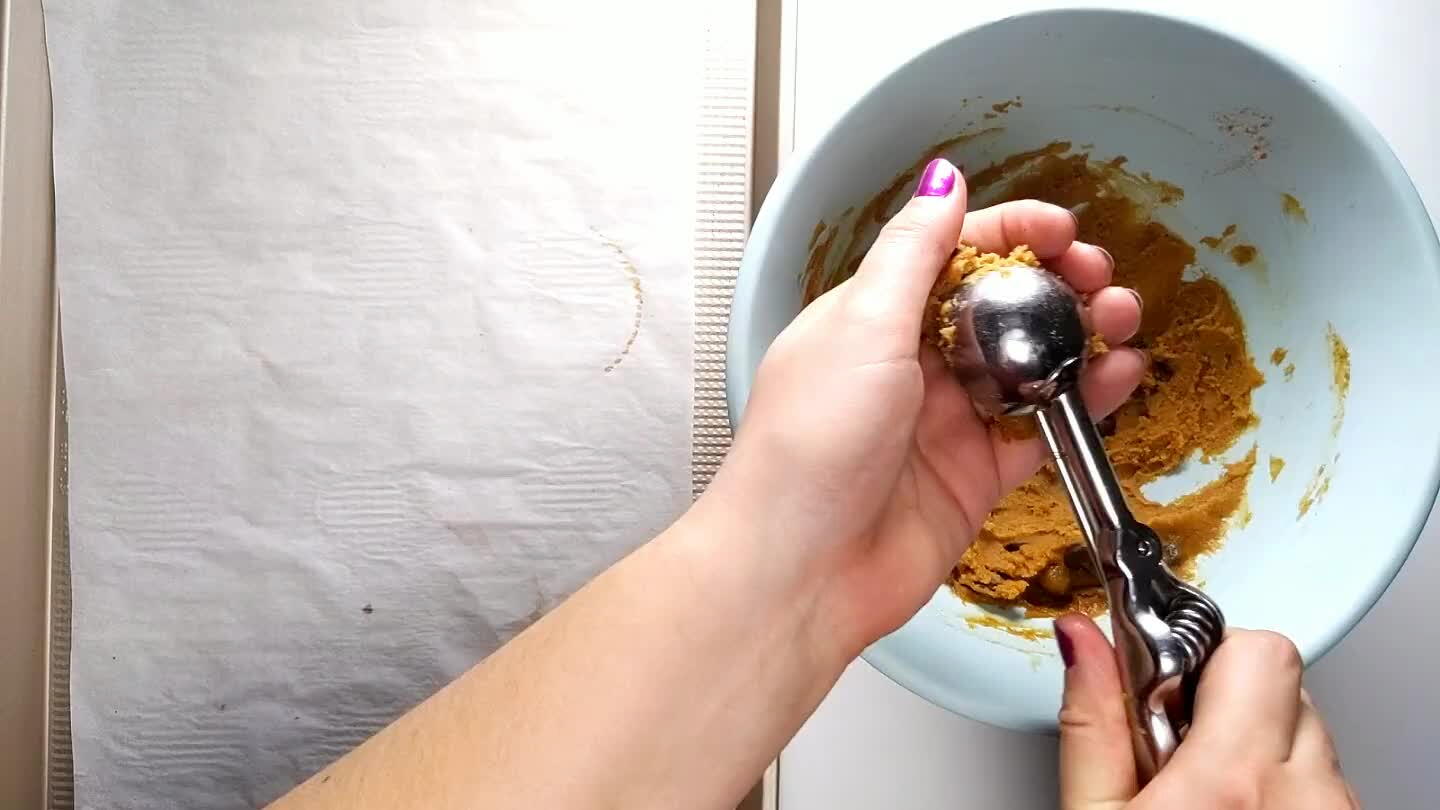 Finish rolling the rest of the dough and bake again for 10-12 mins in the oven.