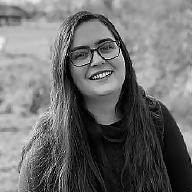 Recipe video made by Michelle
Published on 02/27/2020, viewed by 1679 , 0 Comments
12 portions
65m
I suggest baking this quiche beforehand and then warming up in the microwave for a super quick breakfast. I absolutely love the pairing of gruyere and crispy bacon in this creamy egg custard.
What you will need
1 Pie Crust (9- inch)
8 oz Bacon
1/2 Yellow Onion
5 large Eggs
1 cup Half & Half
¼ tsp ground Nutmeg
¼ tsp White Pepper
¼ tsp Salt
.25 lbs Gruyere Cheese
1/4 bunch Green Onions
(Nutritional facts 261 calories, 22.26 g fat, 4.4 g carbohydrates, 12.13 g protein, 349 mg cholesterol, 530 mg sodium)
How to cook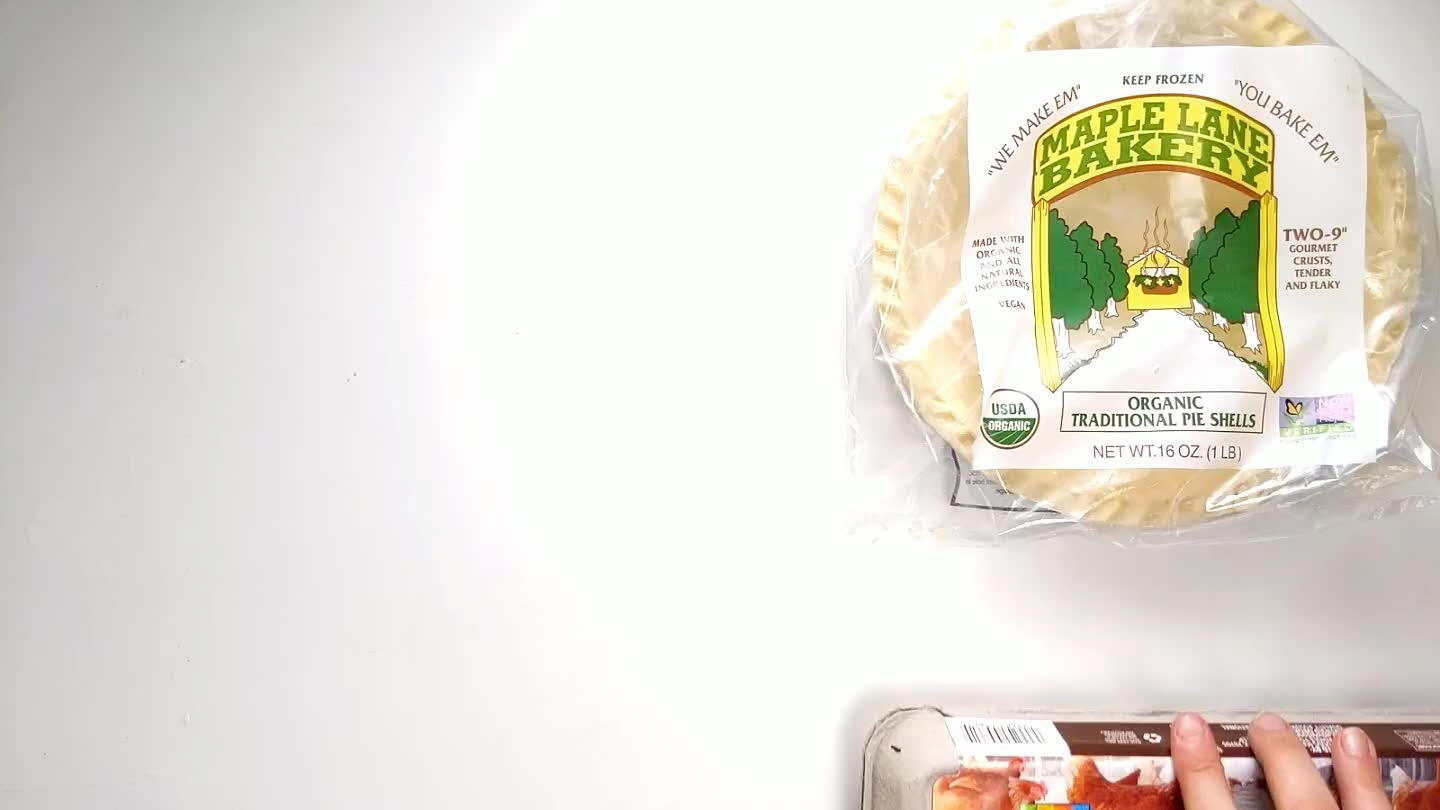 Gather ingredients.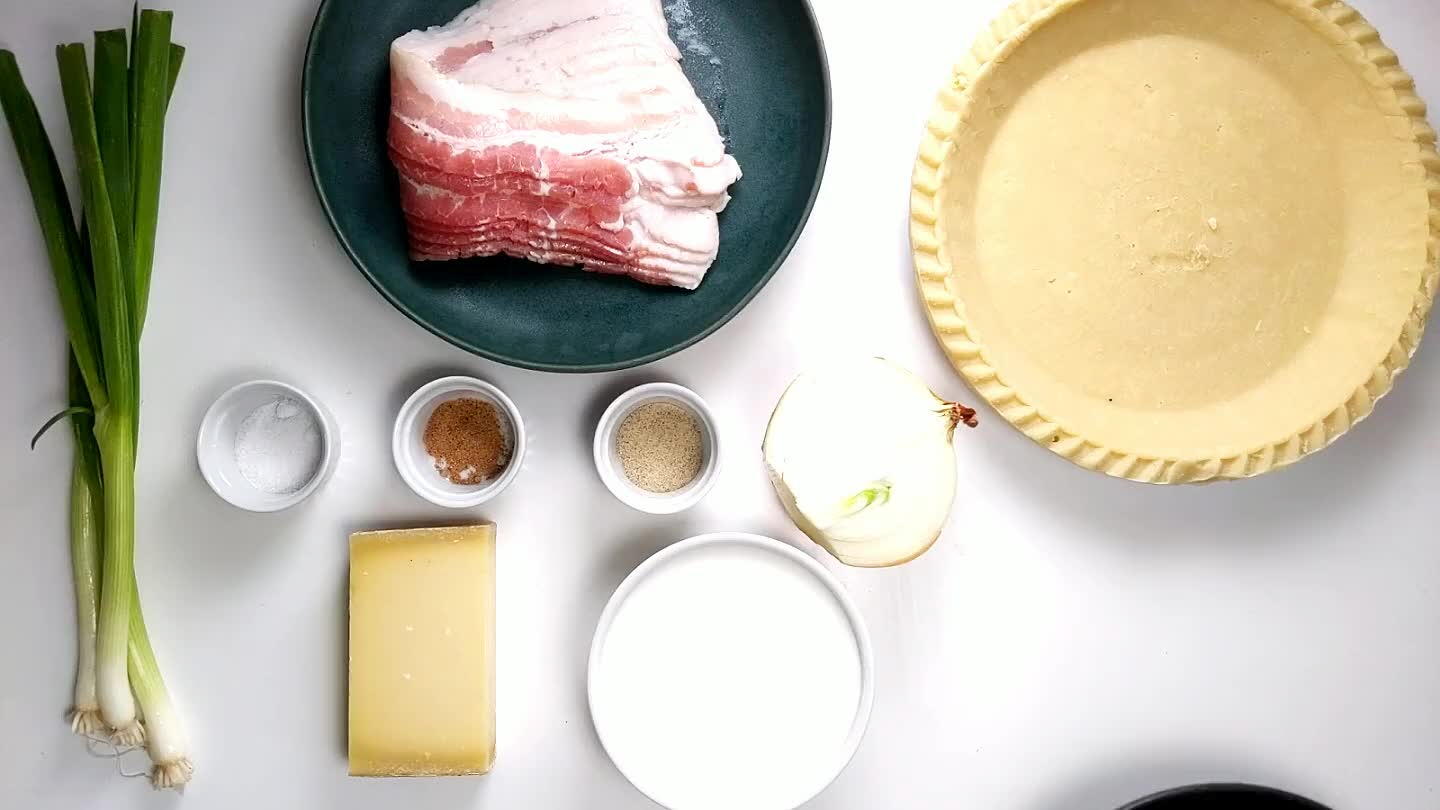 Portion all ingredients.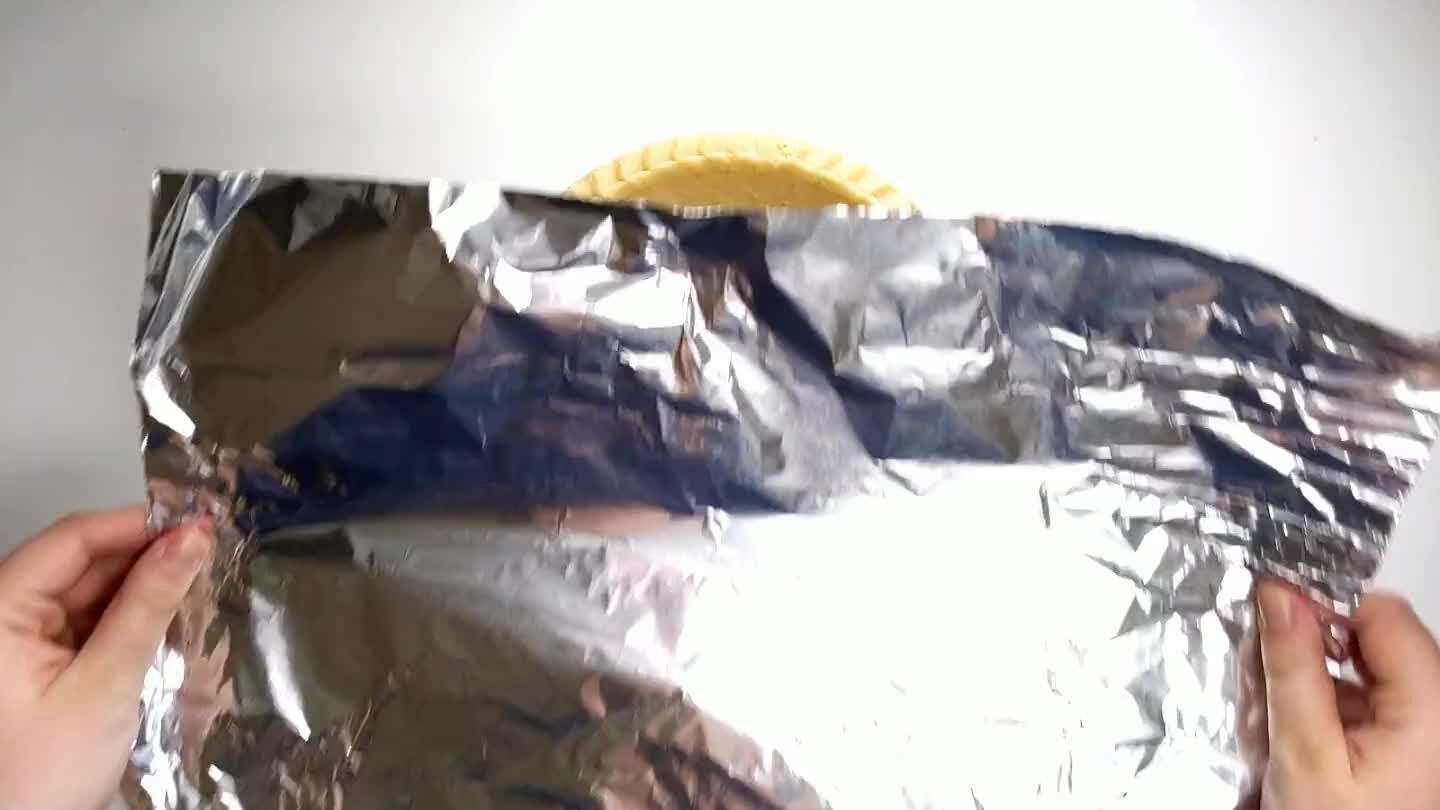 Blind baking means to partially bake the crust before adding the filling. I like to use foil to line the crust and use rice to hold the crust in place, but you can use dry beans and parchment paper or pie weights. Place in the oven to partially bake the crust for 15 minutes.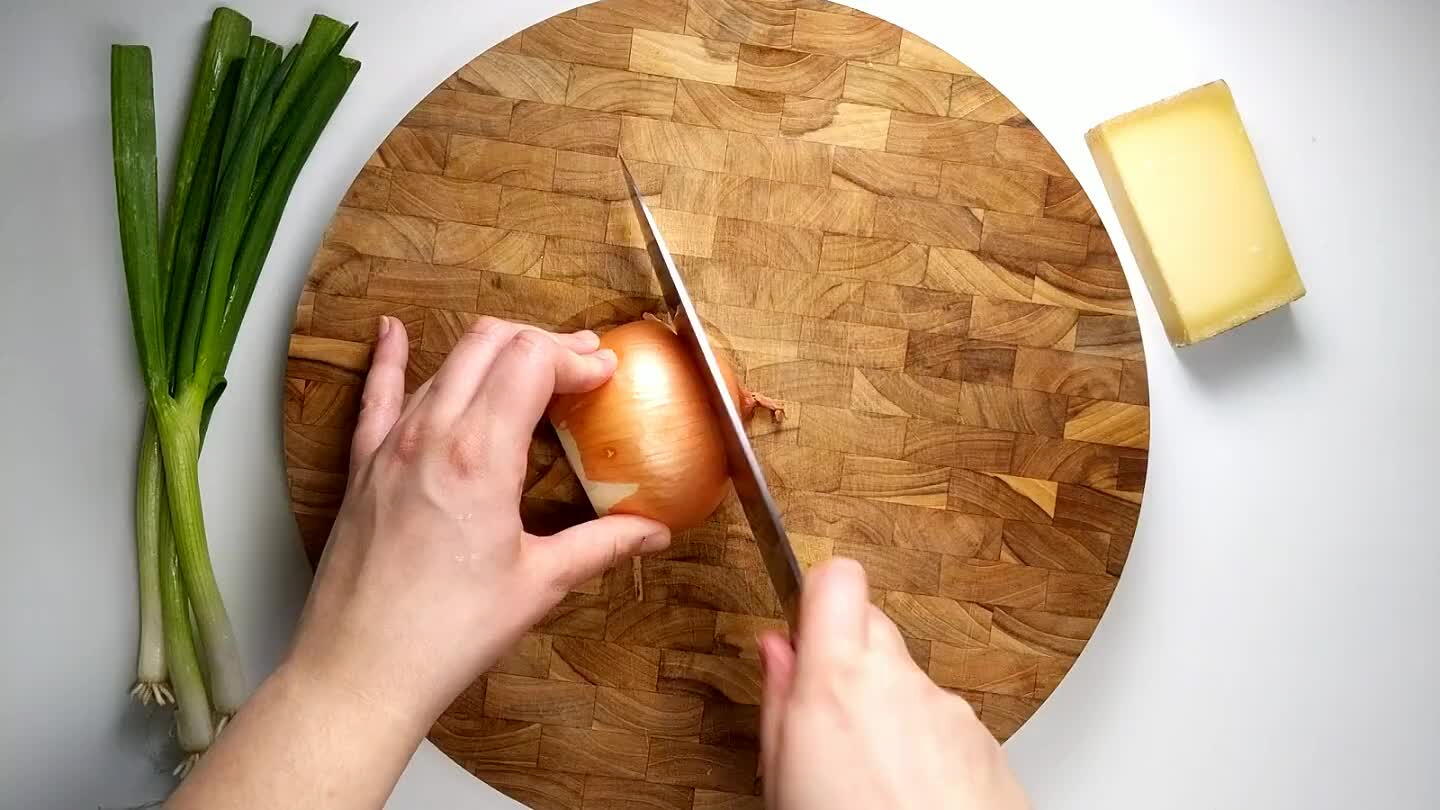 Cut the onion in half. Slice off the root and stem side of the onion and remove the skin. Sliceinto 1/4 inch strips and then turn to dice.
Slice off the root tip of the green onion and remove the thin outer layer. Slice into thin rounds.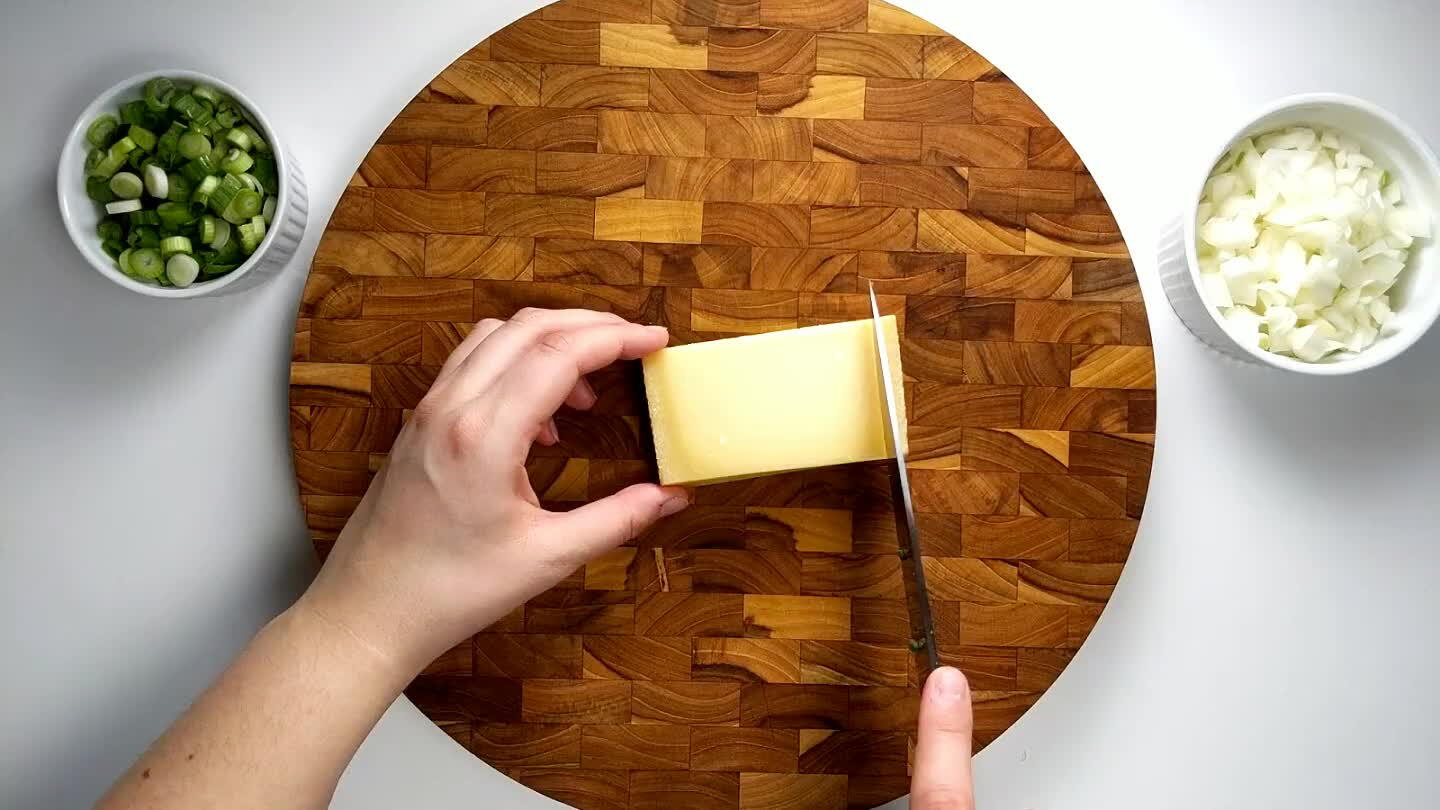 Slice the waxy layer off of the outside of the cheese and grate.
Slice bacon into 1/4 inch thick strips.
Add bacon to a cold pan and turn stovetop to medium high heat. Stir for about 5 - 8 minutes or until crispy.
Wipe all but 1 Tbsp of the bacon grease from the pan and add the chopped onion. Saute for about 5 minutes or until lightly browned.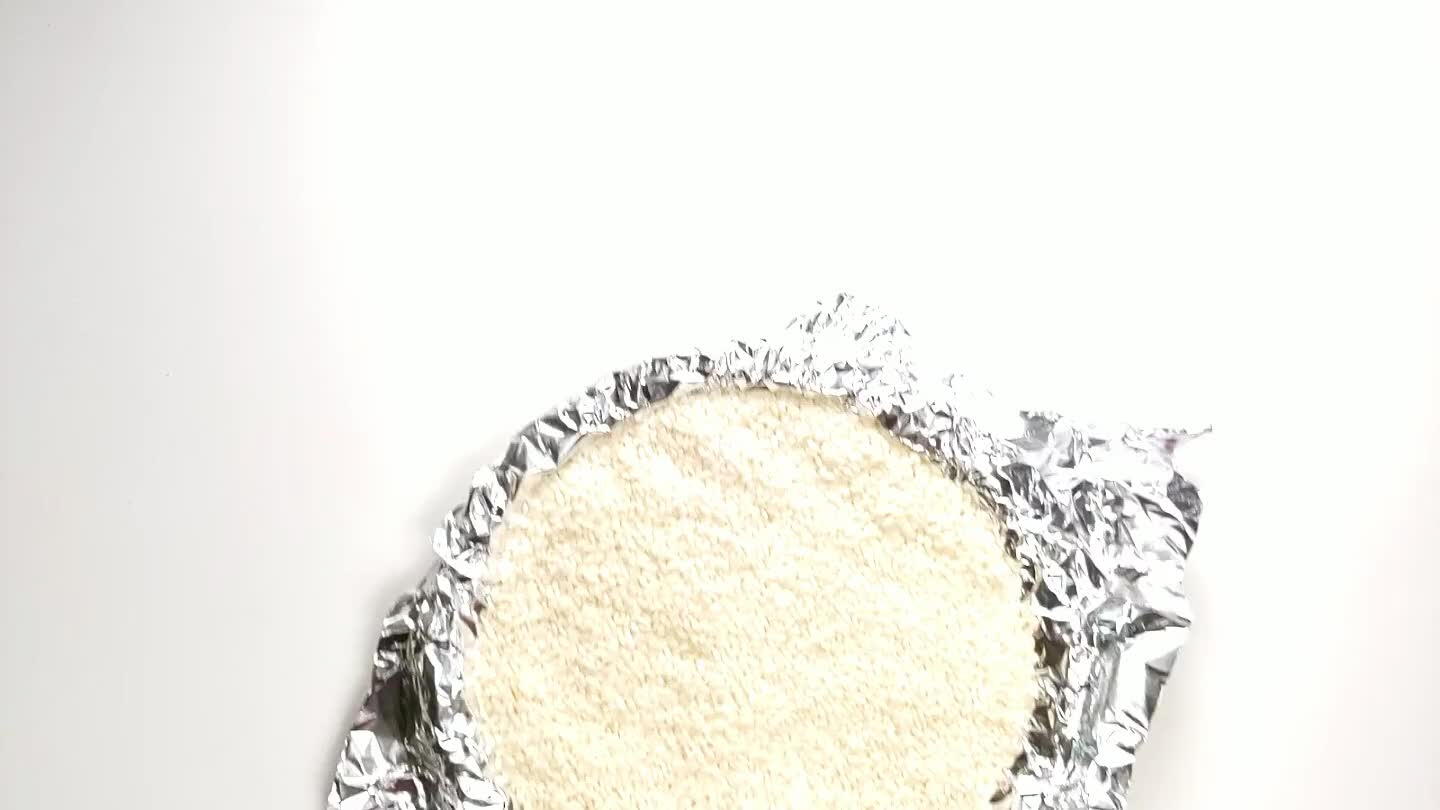 Remove the pie crust from the oven after the 15 minute timer and grab the edges of the foil to pour the pie weights out. Let the crust cool while you make the custard.
Crack the eggs into a medium mixing bowl along with the half & half.
Season with salt, white pepper, and nutmeg. Whisk until well combined.
Place the crust on a prepared baking sheet so that once filled, it is easy to place in the oven. Fill the bottom of the crust with half of the bacon, onion, and cheese. Fill halfway with the egg custard.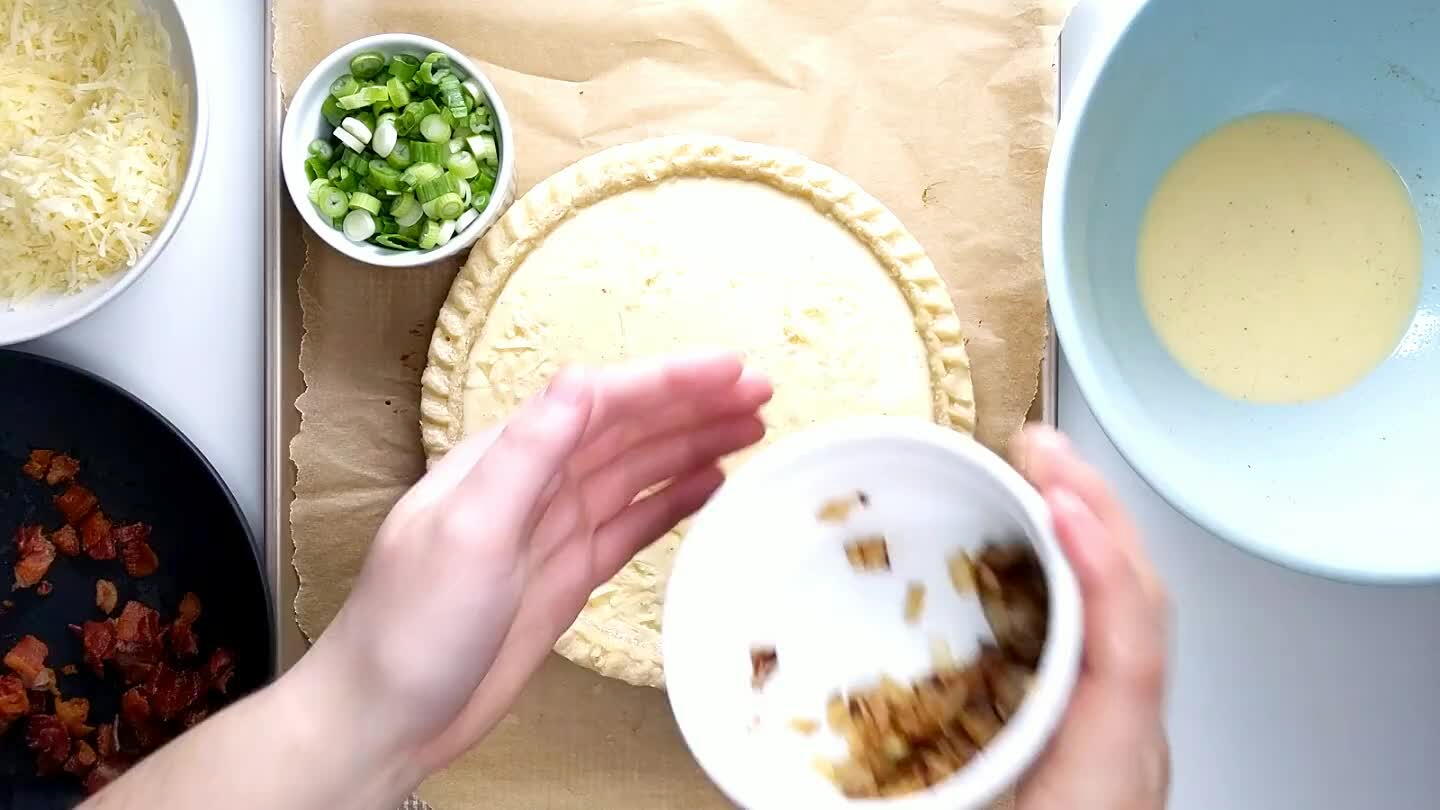 Assemble another layer of toppings, using as much of the prepared ingredients as you like.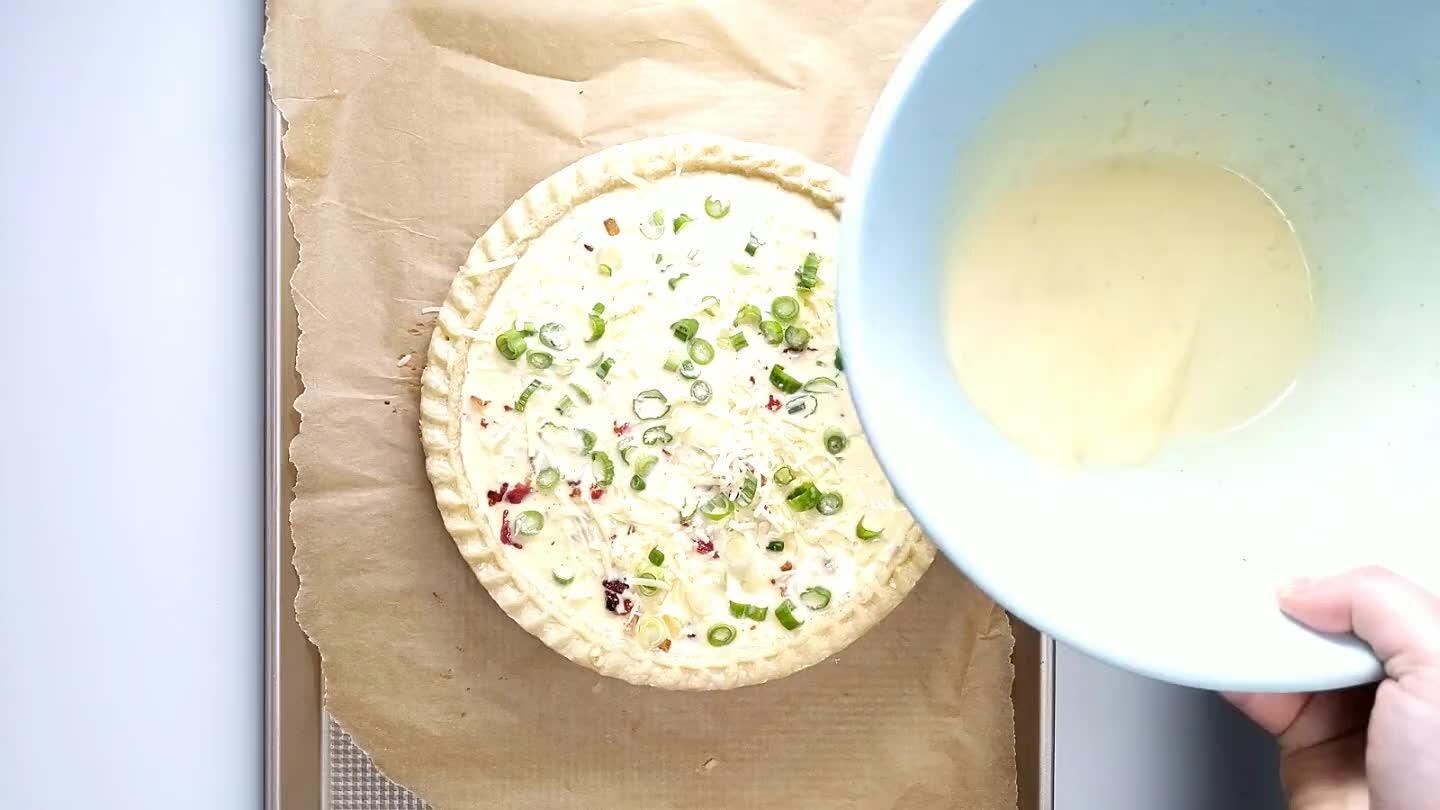 You may have a little extra egg mixture depending on the size of your crust. Feel free to make a mini crust-less quiche on the side with the extra ingredients.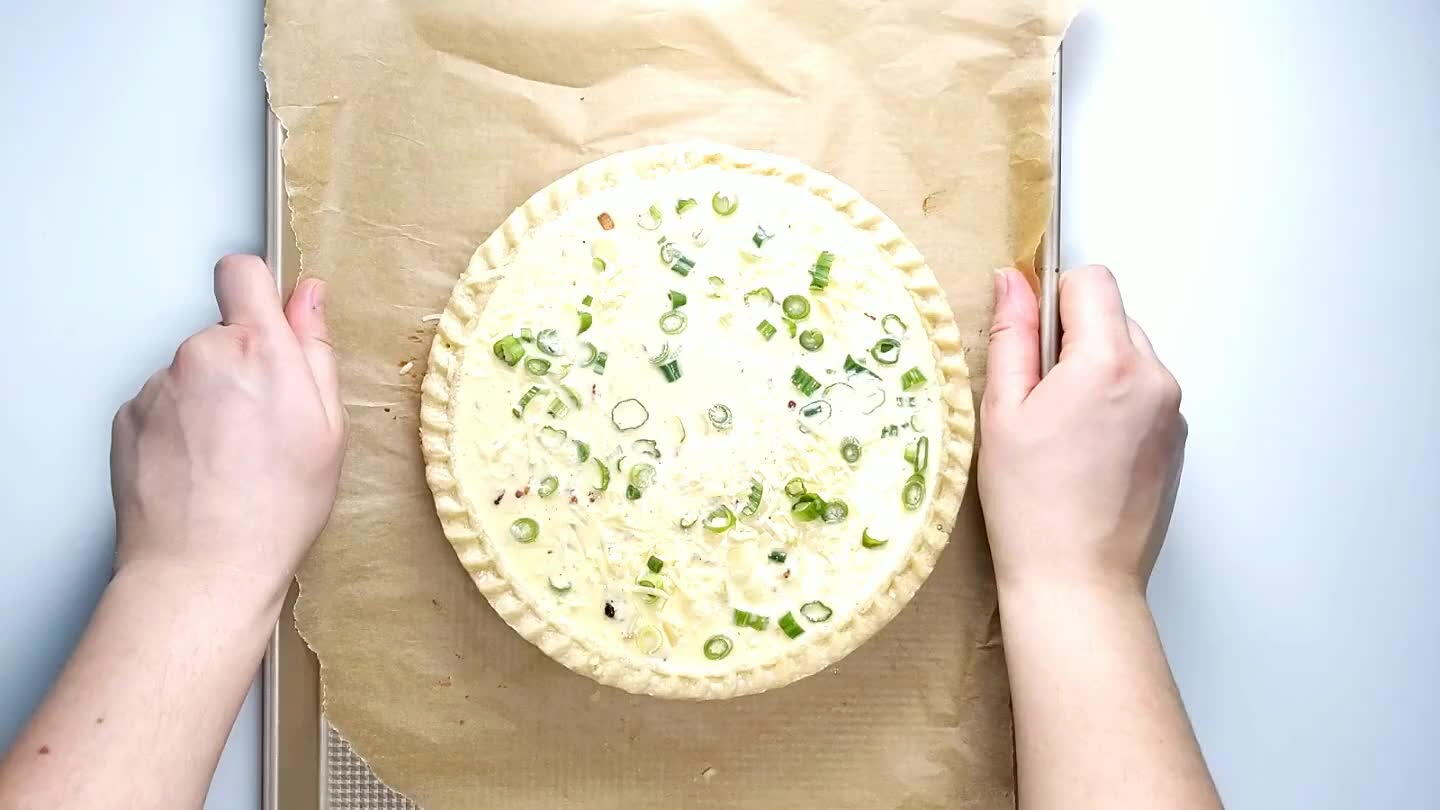 Very carefully put the quiche in the oven for about 45-50 minutes until the middle slightly puffs up and the egg is set but a little giggly still. Let the quiche cool so the egg sets up before slicing and serving.
Comments