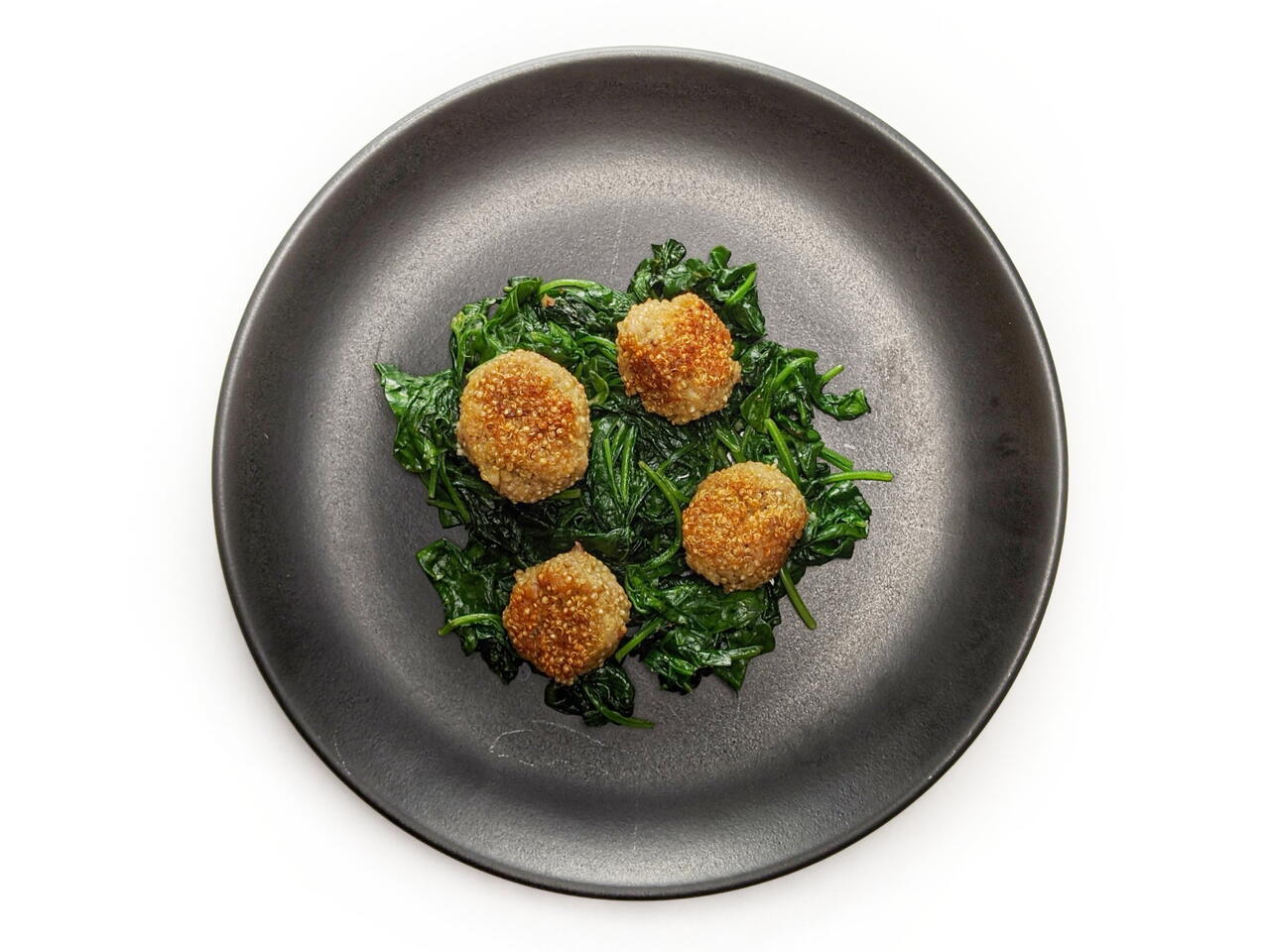 Recipe video made by Ryan
Published on 04/30/2020, viewed by 1635 , 0 Comments
4 portions
30m
Quinoa makes a great base for a meatball. Add some simple braised spinach and you've got a strong combo of protein, grain and greens.
What you will need
1 cup Quinoa
1 1/2 cups Water
1 lb Boneless Skinless Chicken Thighs
1 tsp Salt
Black Pepper
2 Tbsp Unsalted Butter
2 cloves Garlic
1 lb. Spinach
(Nutritional facts 138 calories, 8.52 g fat, 8.83 g carbohydrates, 7.07 g protein, 29 mg cholesterol, 411 mg sodium)
How to cook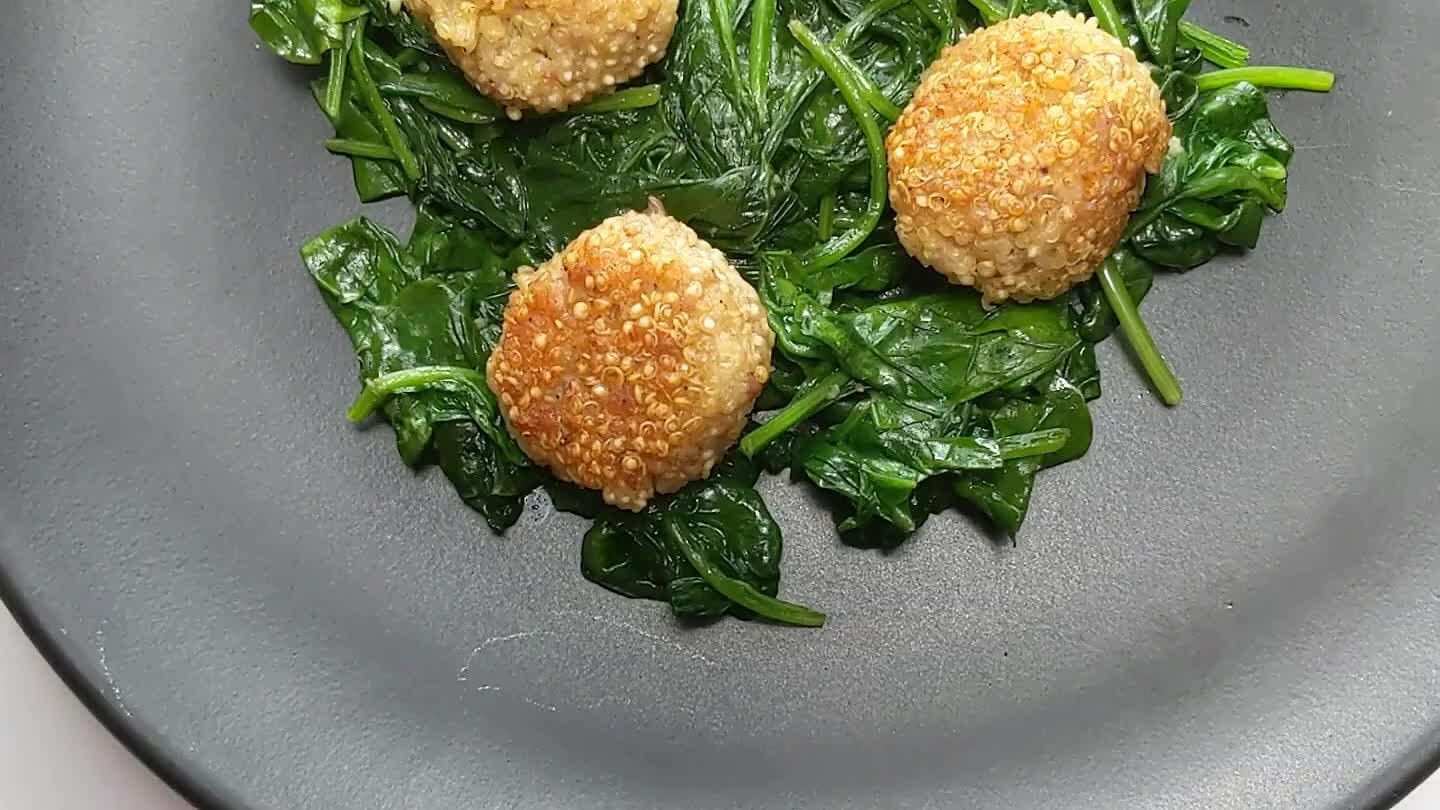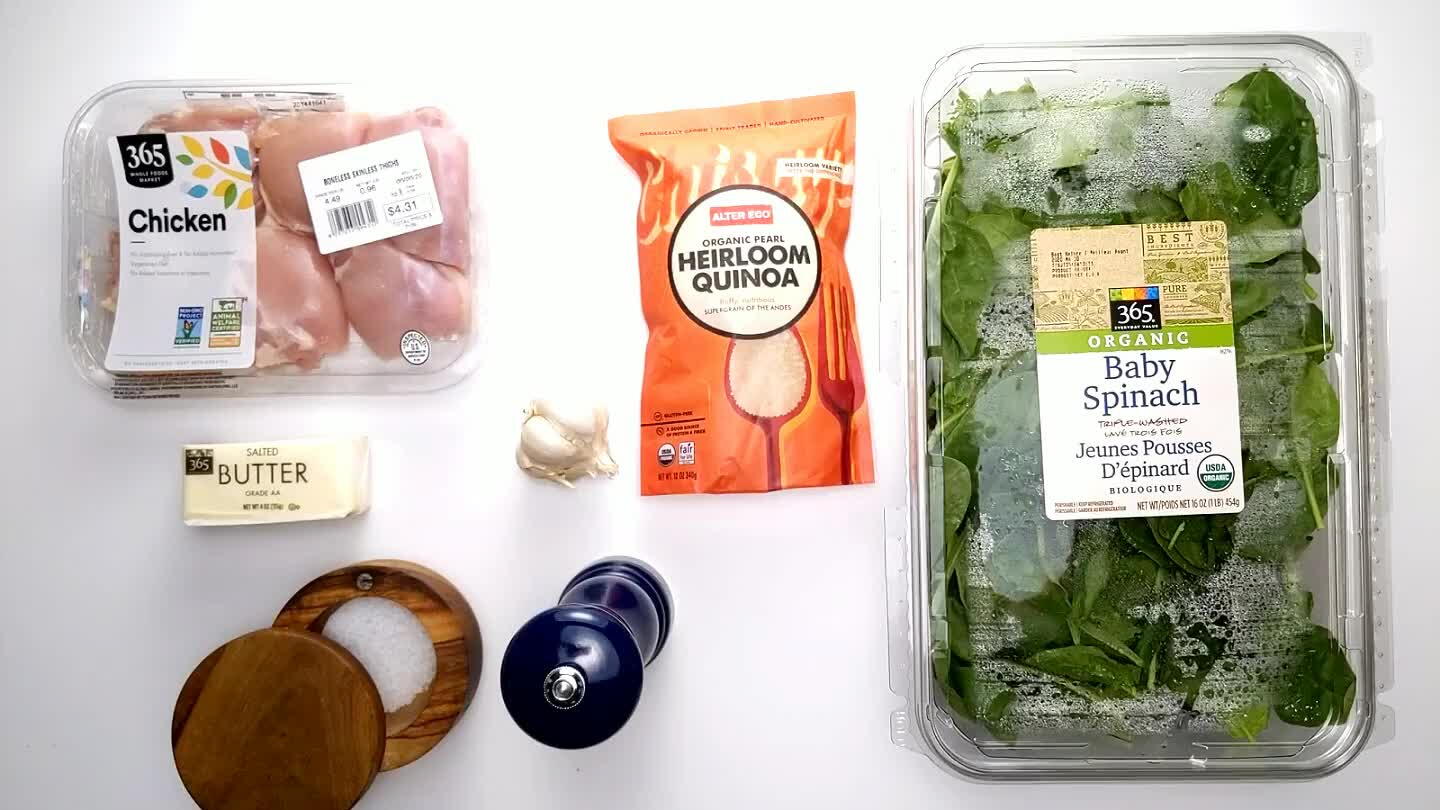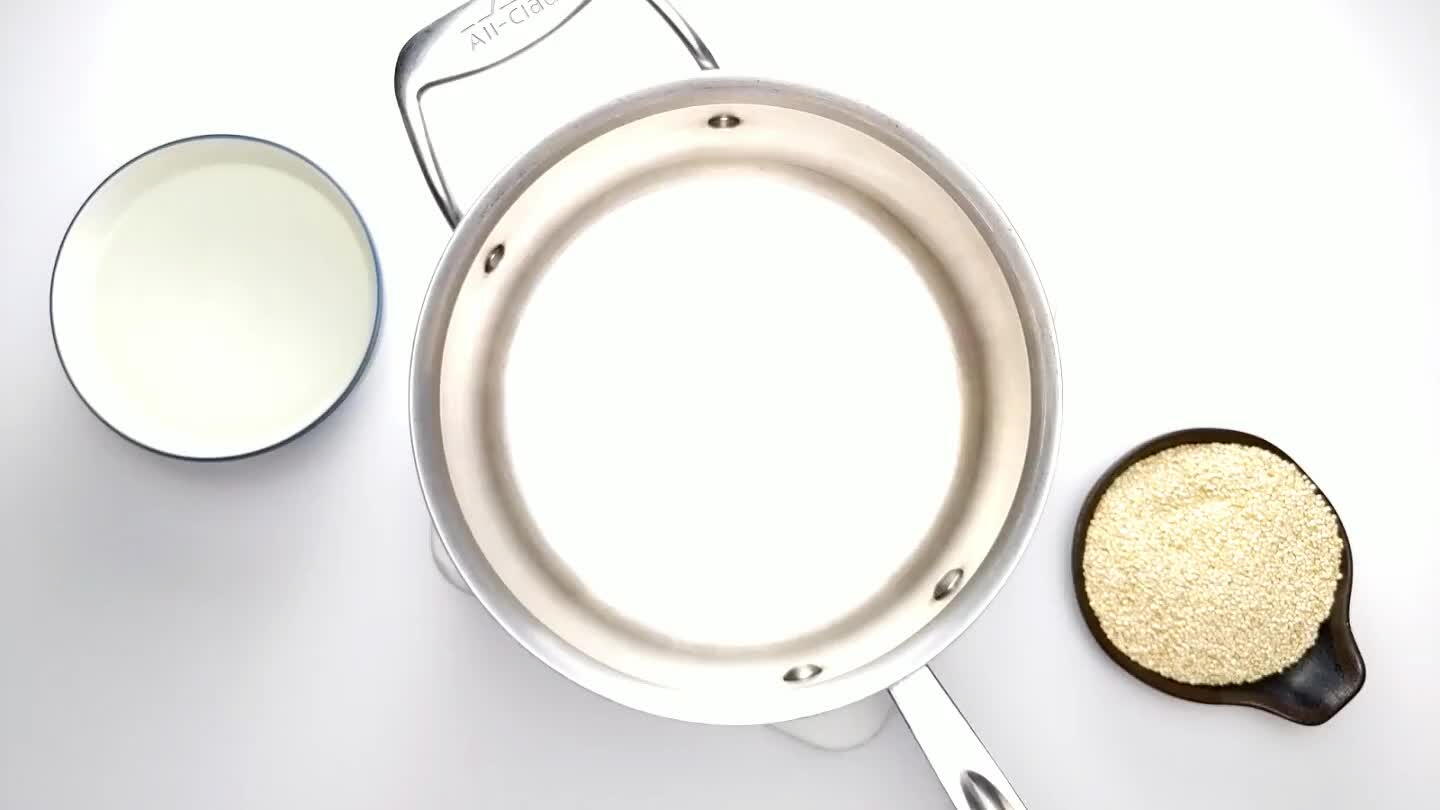 Put the quinoa in a saucepan.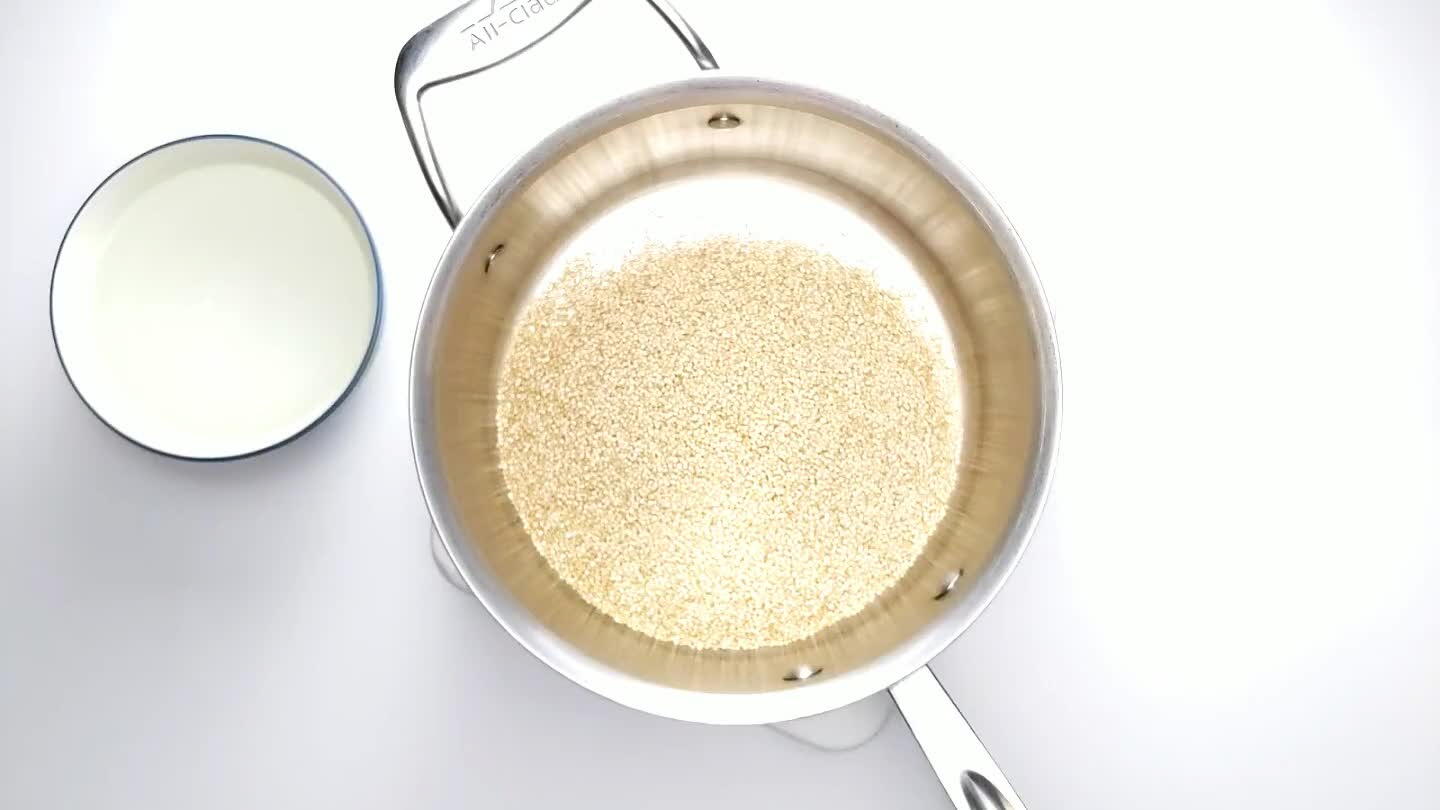 Add water and put it over medium heat.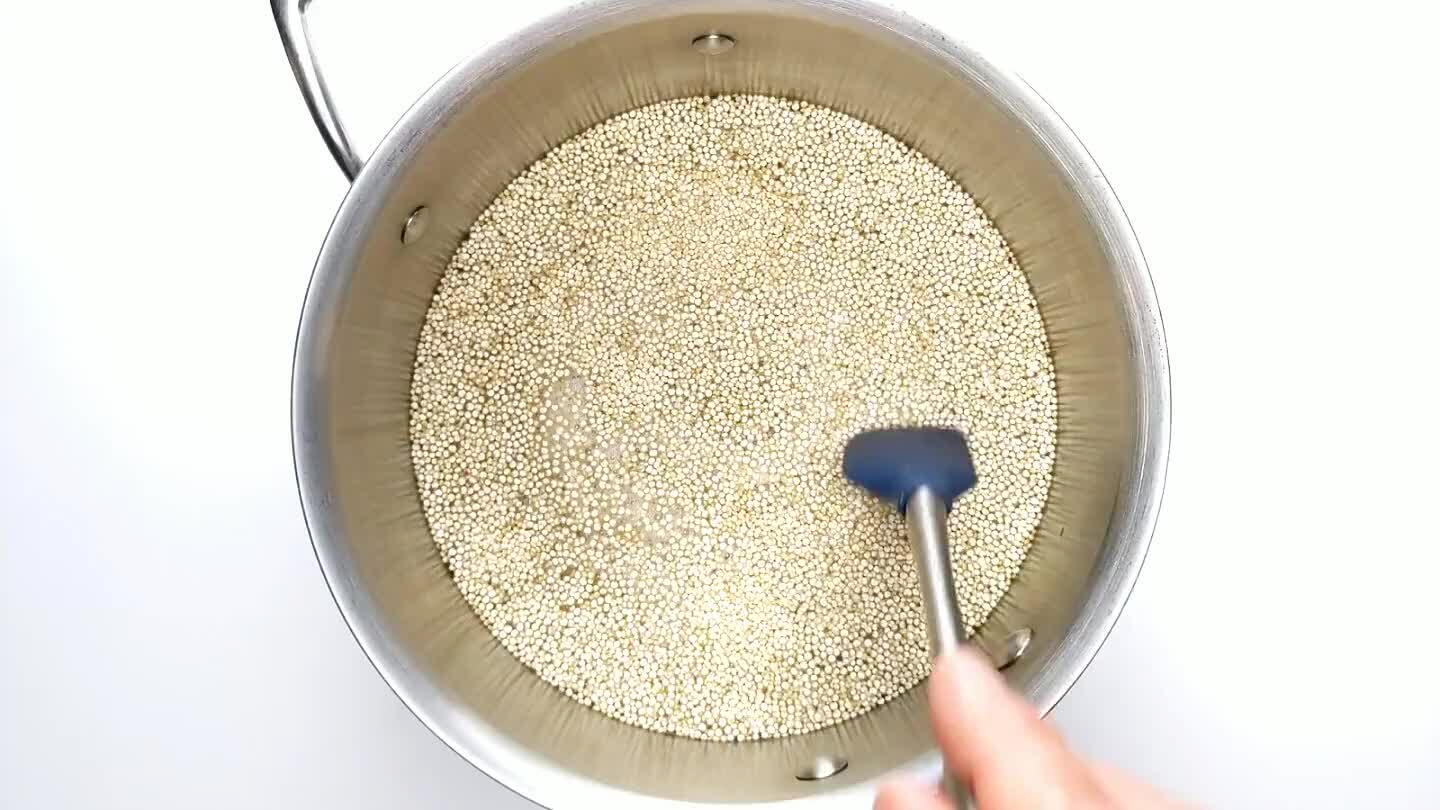 Heat until the water comes to a gentle boil.
Cover the pot and reduce the heat to low.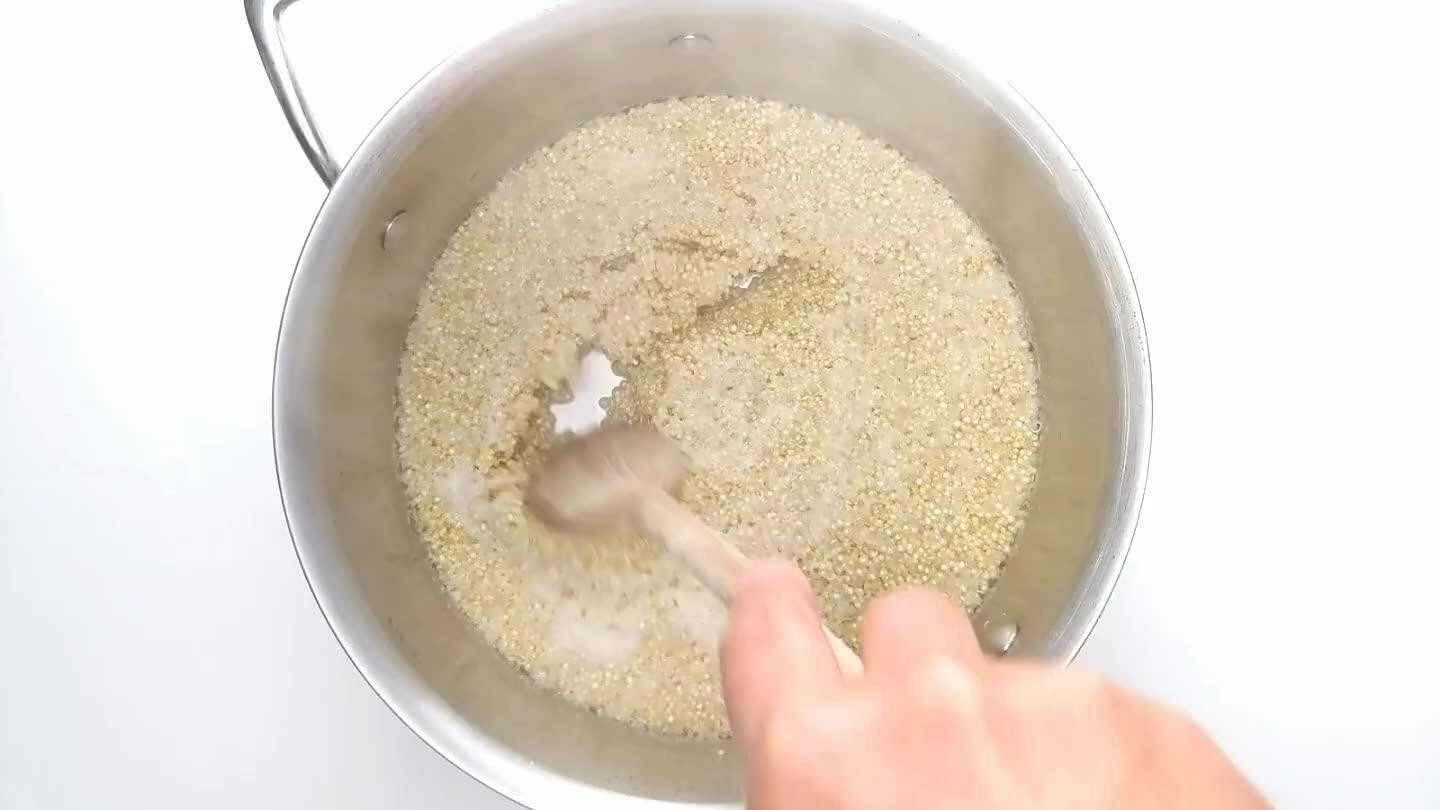 Let the quinoa cook, covered, for 10 minutes. Then remove the lid and make sure that most of the water has been absorbed and the quinoa is tender. If not, replace the lid and continue cooking. When the quinoa is cooked, chill.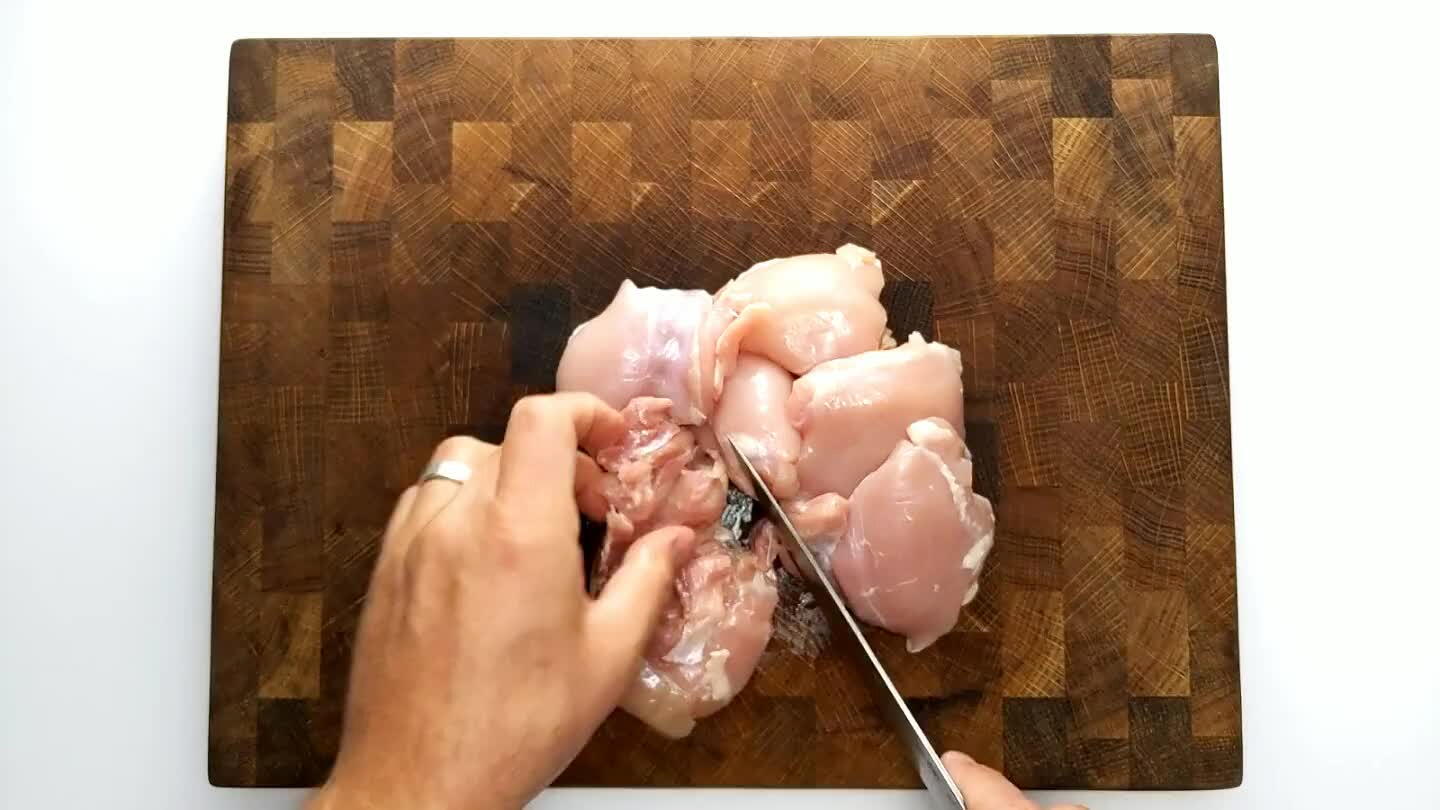 Chop the chicken into small pieces. The smaller the pieces, the easier it will be to form the meatballs.
Place the diced chicken into the food processor.
Add a little salt and pepper. As with most meatballs, it's a bit of a challenge to balance seasoning because you can't taste the meat before its cooked. Start with a guess, just make sure to under season. We'll fine-tune later. If you need a specific measurement, use 1/4 tsp of salt, but specific measurements don't work perfectly here, at least partly due to the fact that chicken thighs rarely come in perfect 1 lb portions.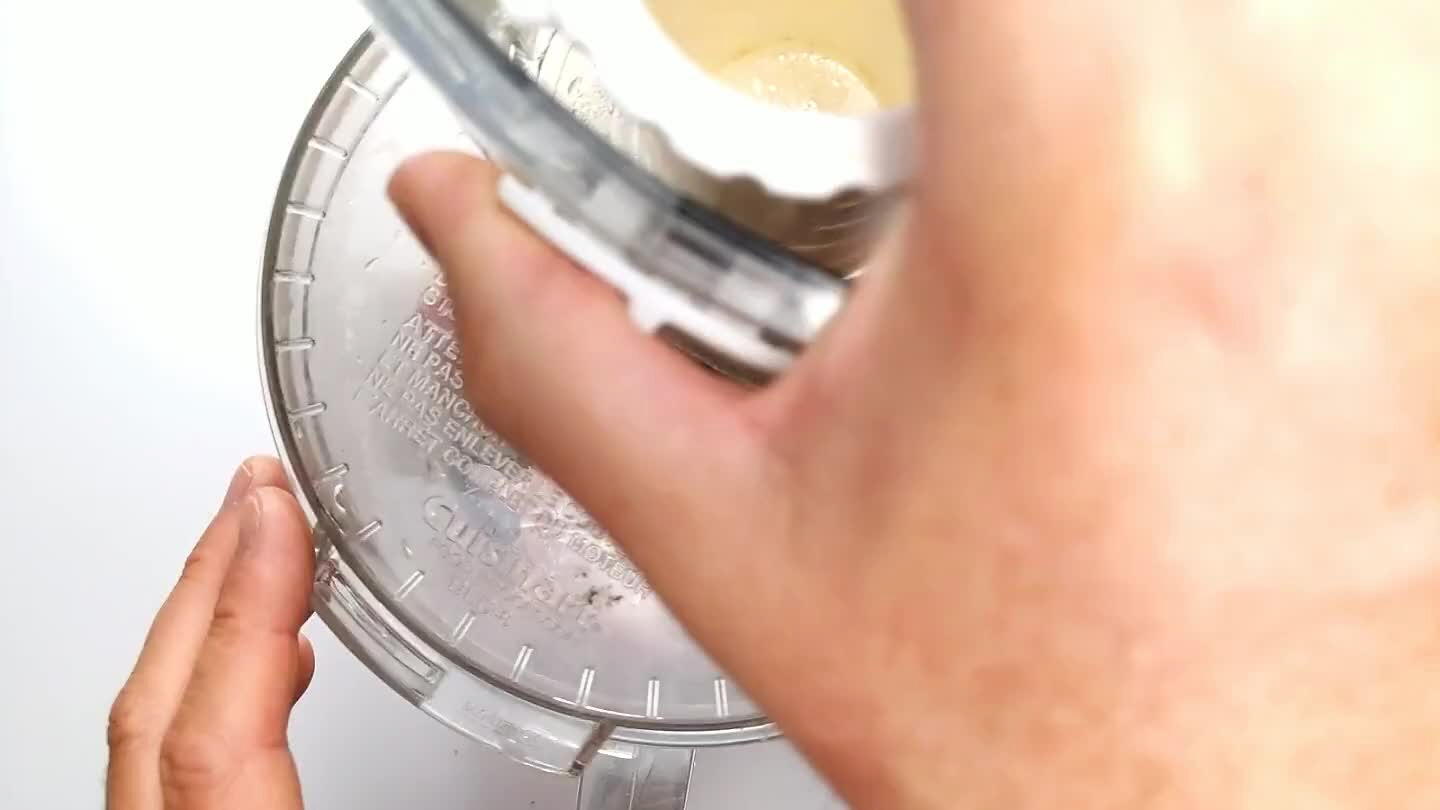 Pulse the food processor several times to mix the chicken and begin breaking it down to a finer grind. Stop when it begins to look more like a paste than individual chunks. But try not to over chop.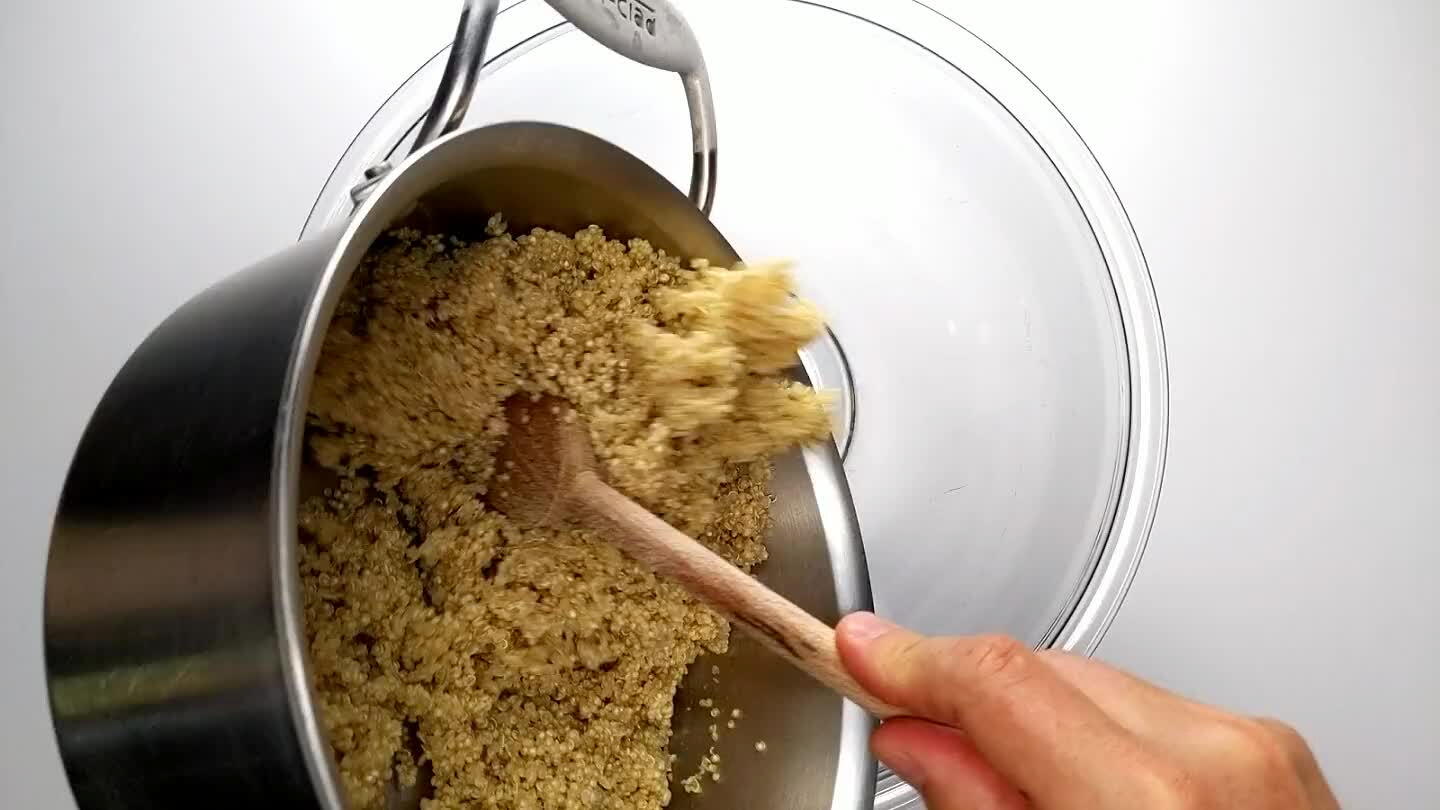 Place the chilled quinoa in a large mixing bowl.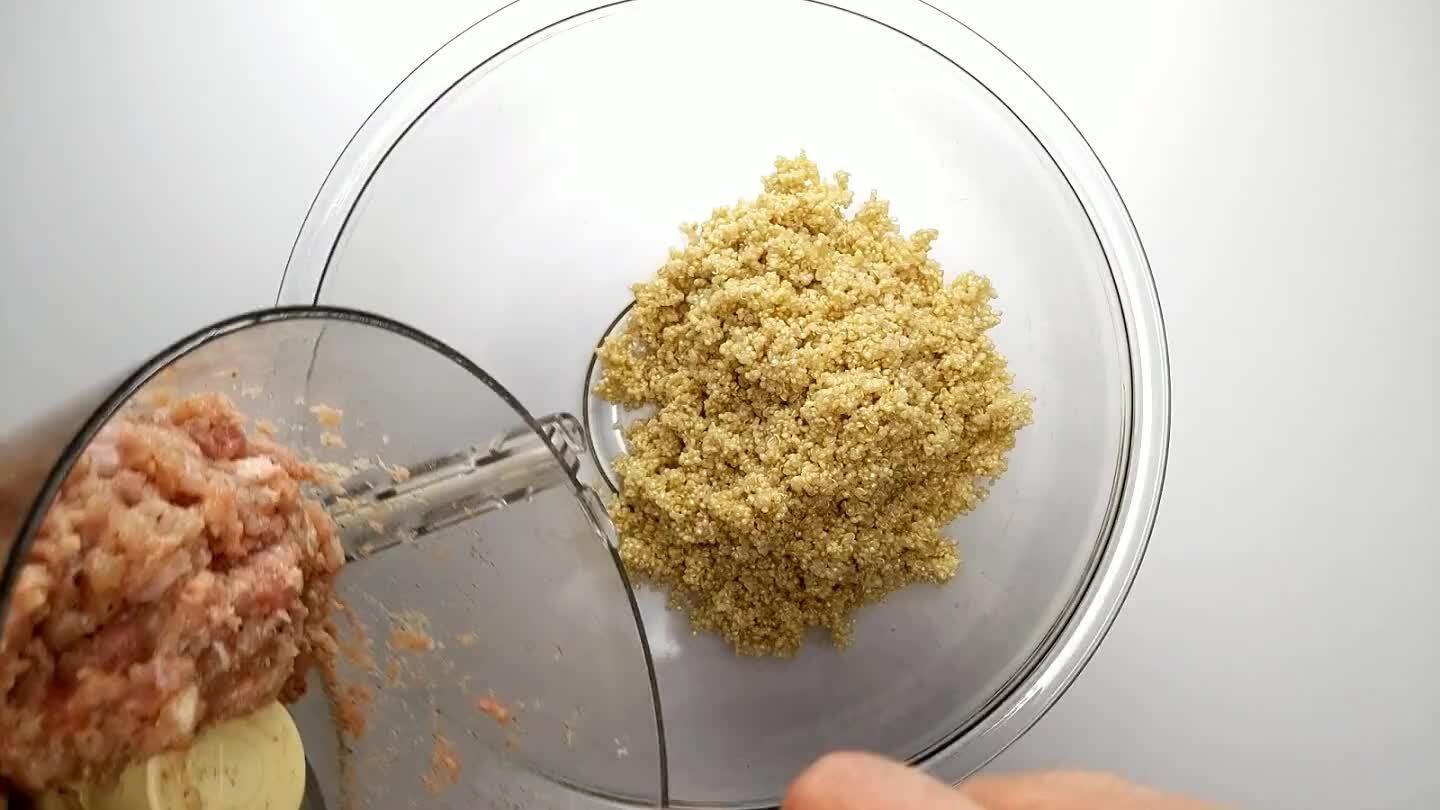 Add the chopped chicken.
Mix evenly.
Cook off a chunk of meat thoroughly for tasting. Frying in a hot skillet is ideal. Boiling or mcrowaving will work but may throw off seasoning.
Add a little salt and pepper if still needed. Mix well and repeat for tasting. This can take some time at first, but you'll get the hang of it.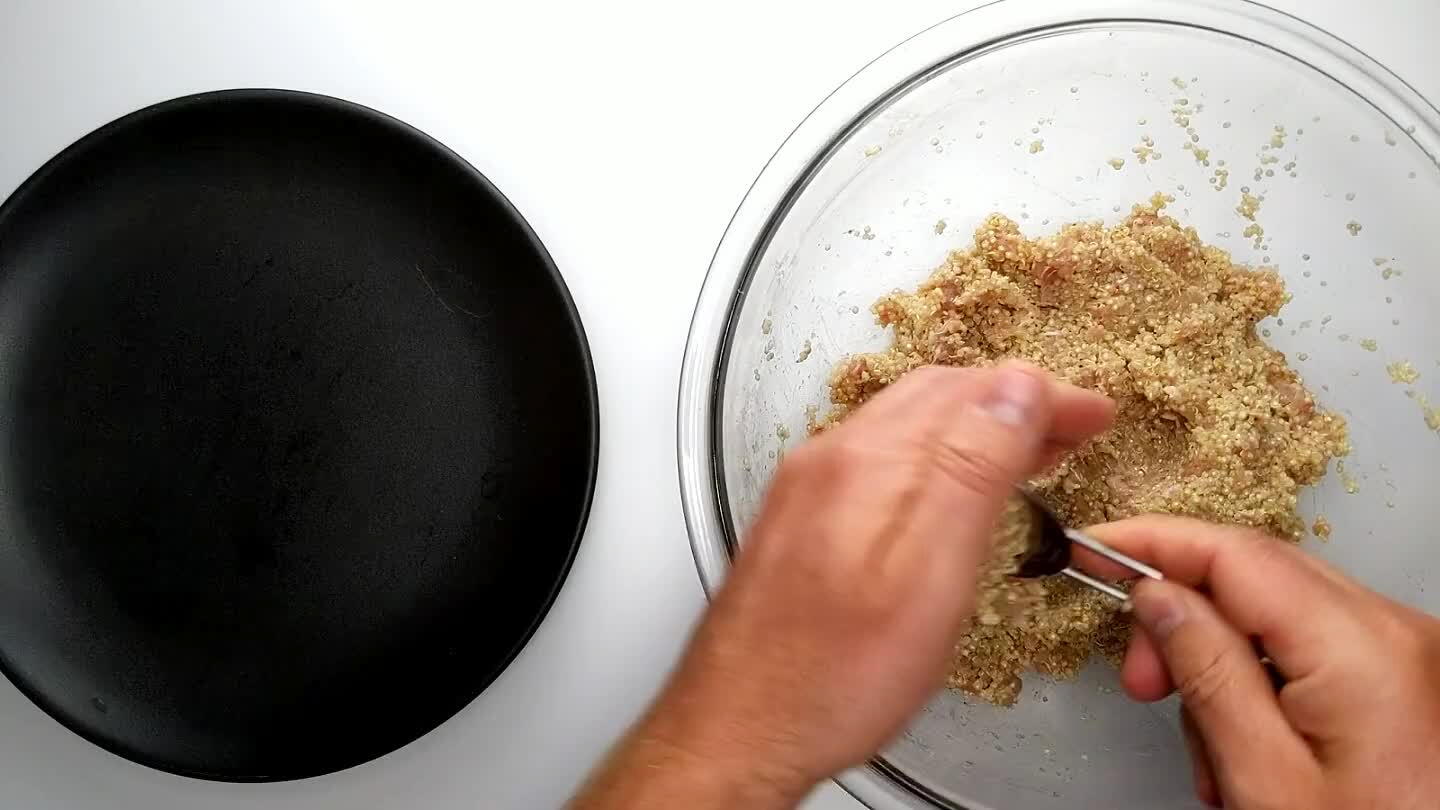 Form balls from the meat mixture. I often use a heaping standard tablespoon to scoop meatballs in order to maintain some rough consistency.
You can bake these meatballs for 10-15 minutes at 450°F. Make sure they reach an internal temperature above 165°F. Baking is faster and easier than frying, but I prefer the crispy crust you get from frying.
You can also fry them in a heavy skillet over medium/high heat. Turn frequently and cook until a golden crust is formed on at least 2 sides. Ensure a final internal temperature above 165°F.
Peel garlic cloves and chop or grate to a fine paste.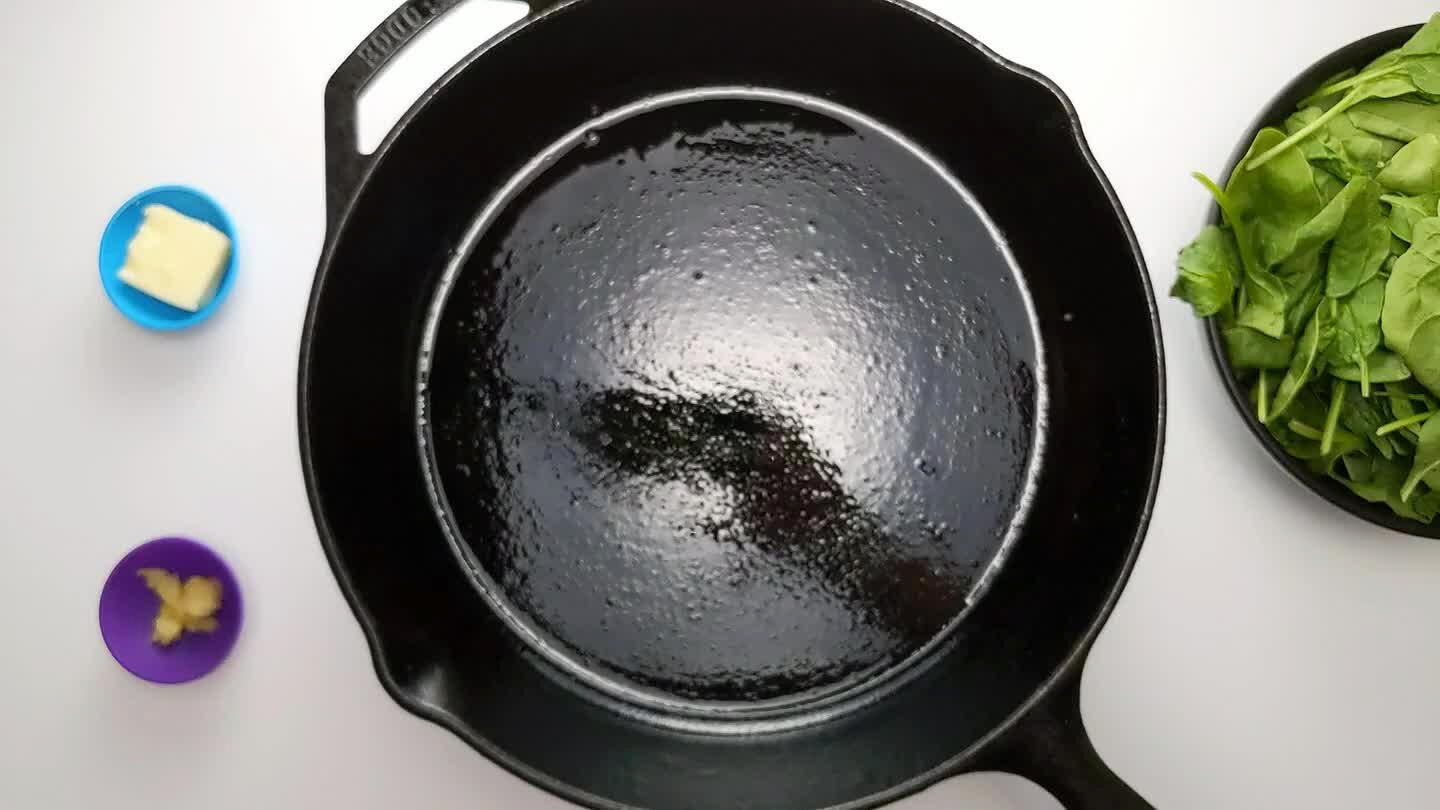 Melt some butter over medium/low heat in a large pan.
Stir the crushed garlic into the melting butter.
Add the spinach. It might not all fit at once, but it should wilt quickly and make room. Stir frequently to mix and cook evenly.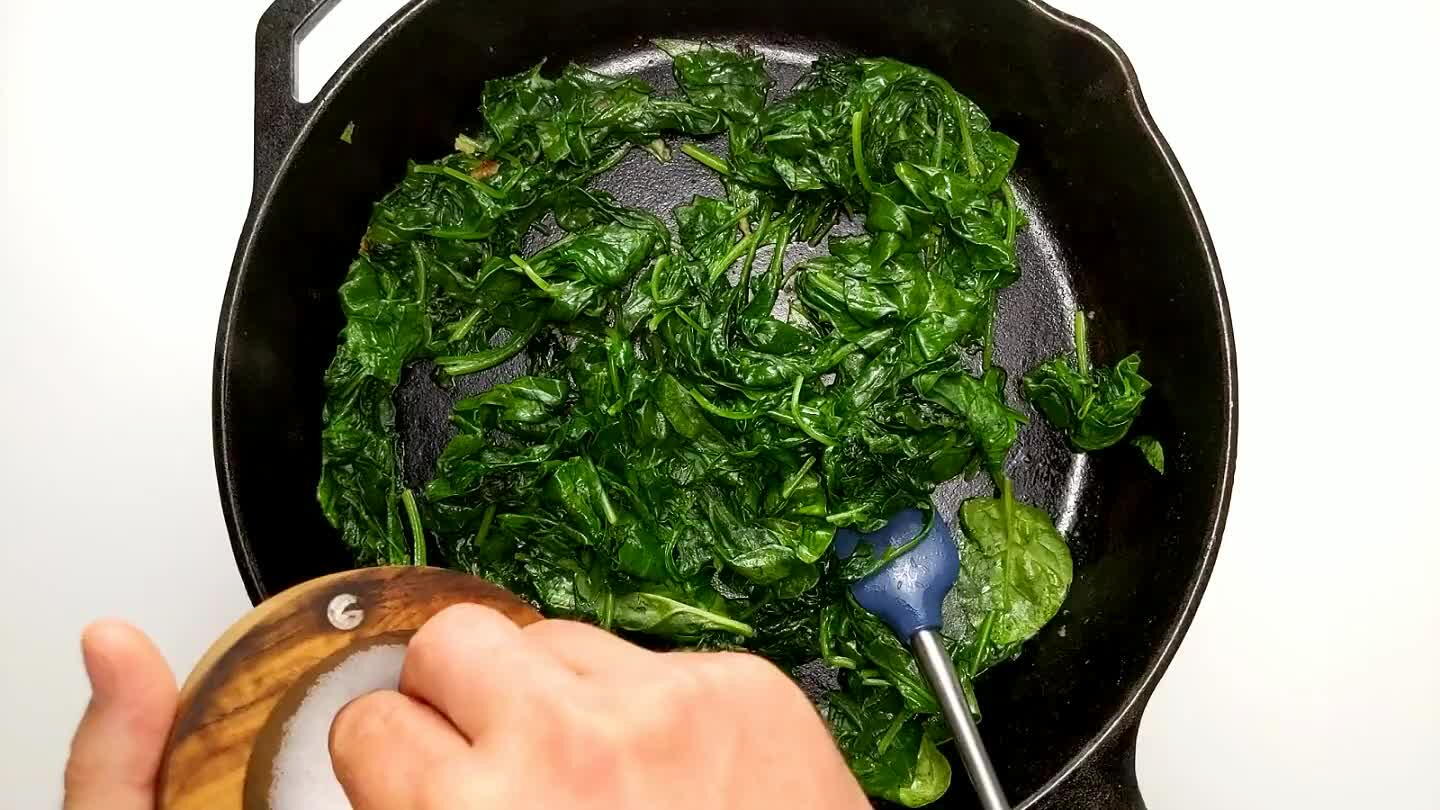 Season as needed with salt and pepper.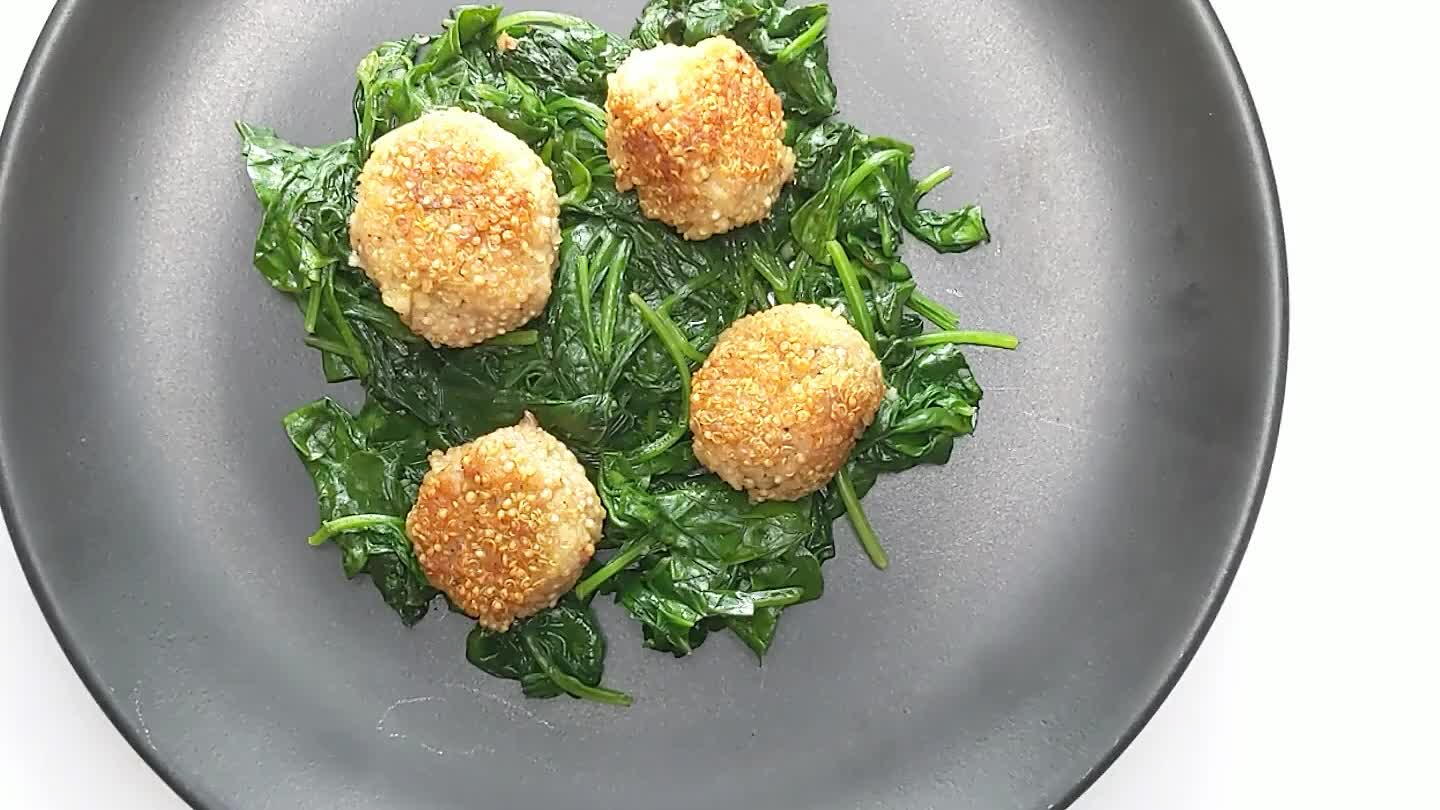 Comments