Roasted Squash and Kale Salad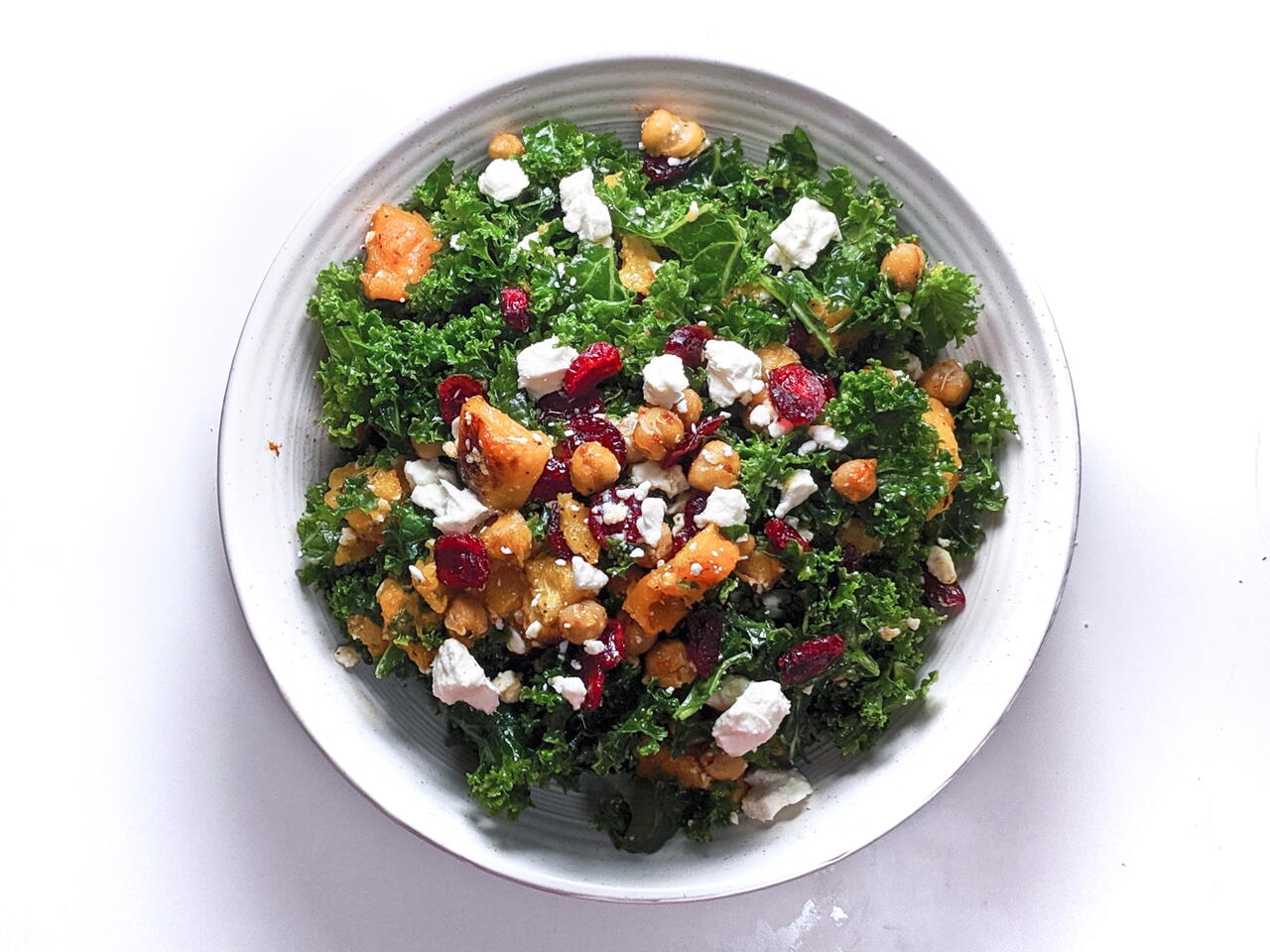 Recipe video made by Michelle
Published on 49 days ago, viewed by 76
6 portions
What you will need
20 oz frozen butternut squash
2 tsp olive oil
pinch salt
pinch pepper
1 bunch curly kale
1 cup fresh cranberries
1/4 cup crumbled feta cheese
CHICKPEA SEASONING
1 can chickpeas
1/4 tsp smoked paprika
1/4 tsp garlic powder
1/4 tsp ground cayenne pepper
1/4 tsp salt
1/8 tsp black pepper
1/8 tsp ground cumin
MANDARIN ORANGE DRESSING
2 Tbsp olive oil
2 tsp apple cider vinegar
1 mandarin orange
1/8 tsp salt
1/8 tsp pepper
(Nutritional facts 76 calories, 3.68 g fat, 10.66 g carbohydrates, 2.13 g protein, 2 mg cholesterol, 180 mg sodium)
How to cook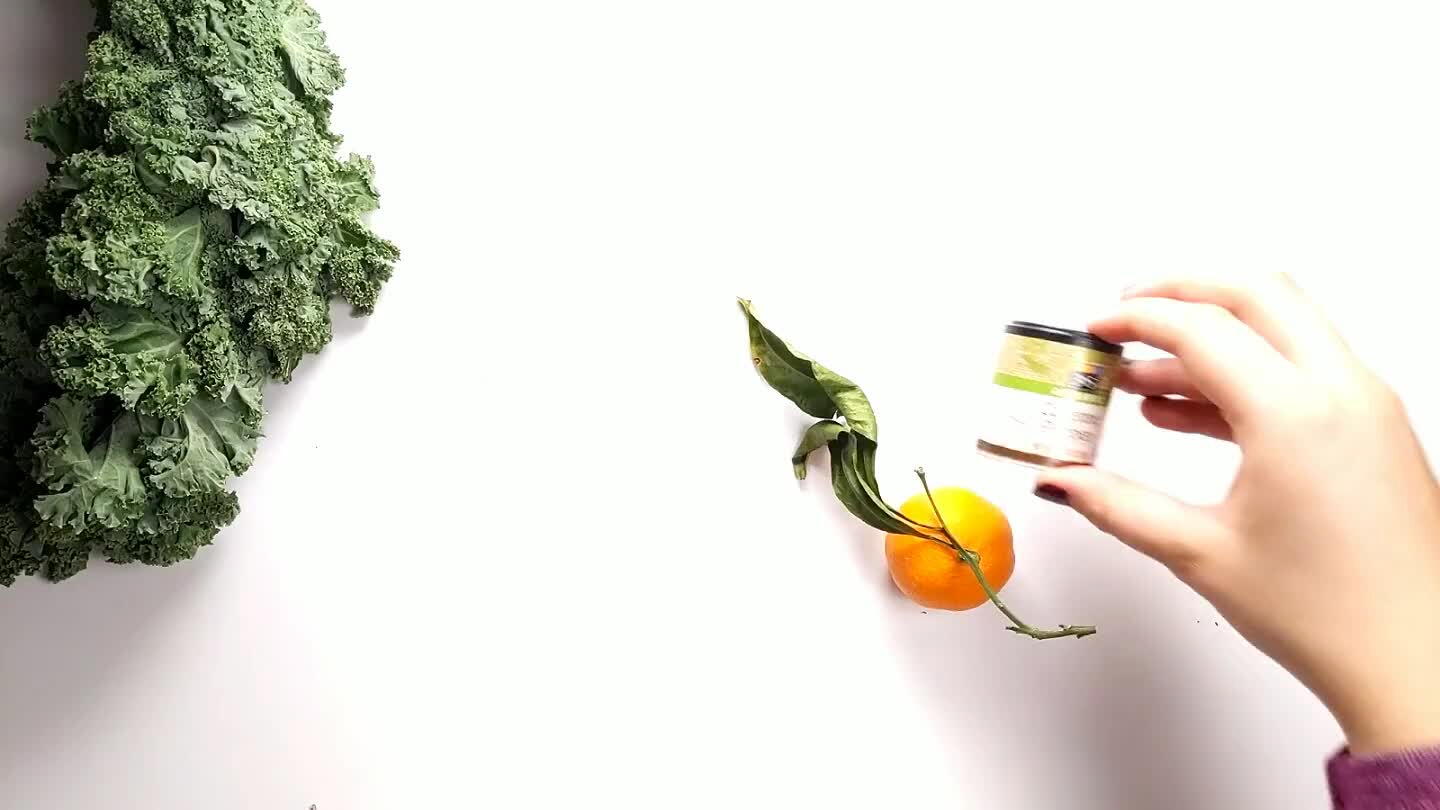 Gather all ingredients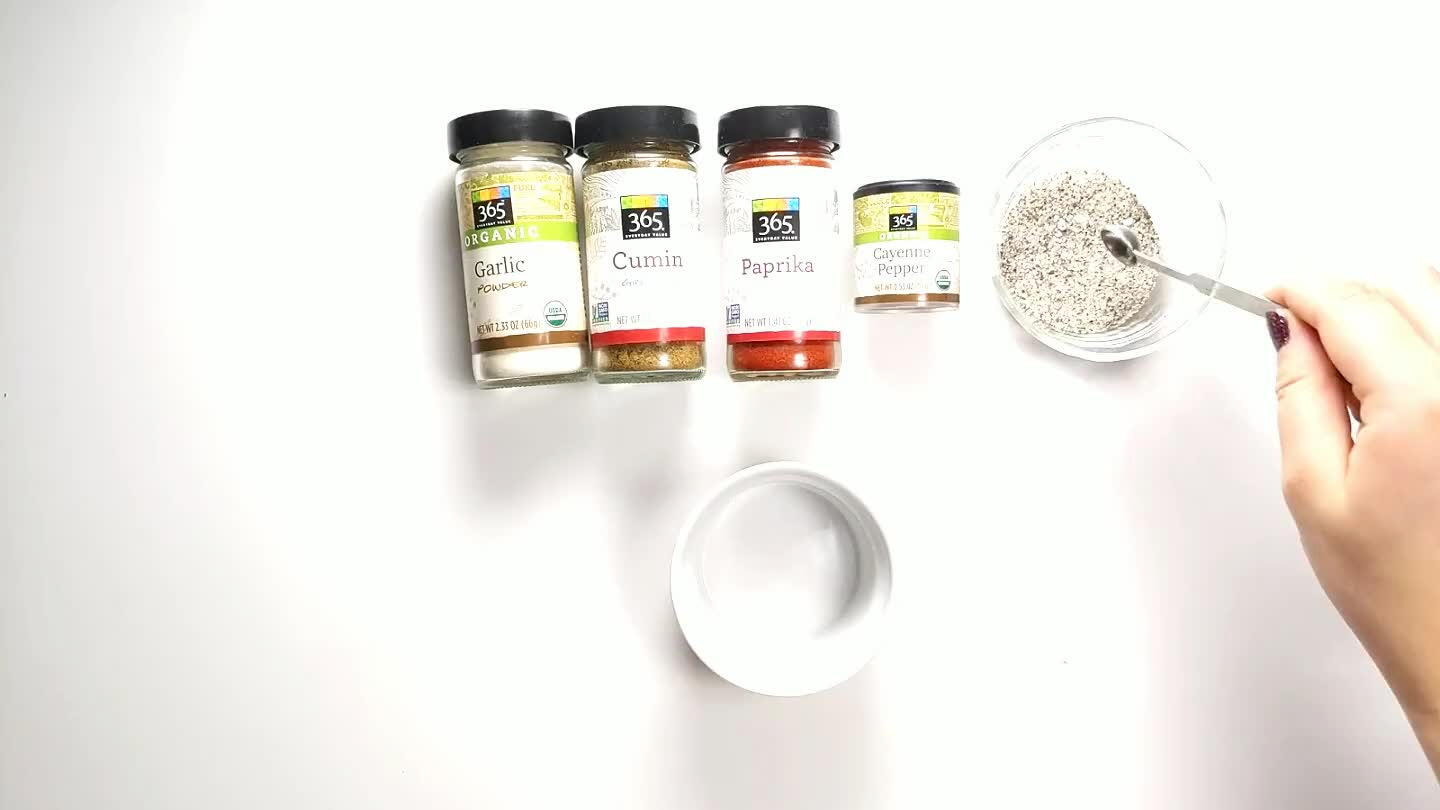 Combine salt, pepper, cayenne, paprika.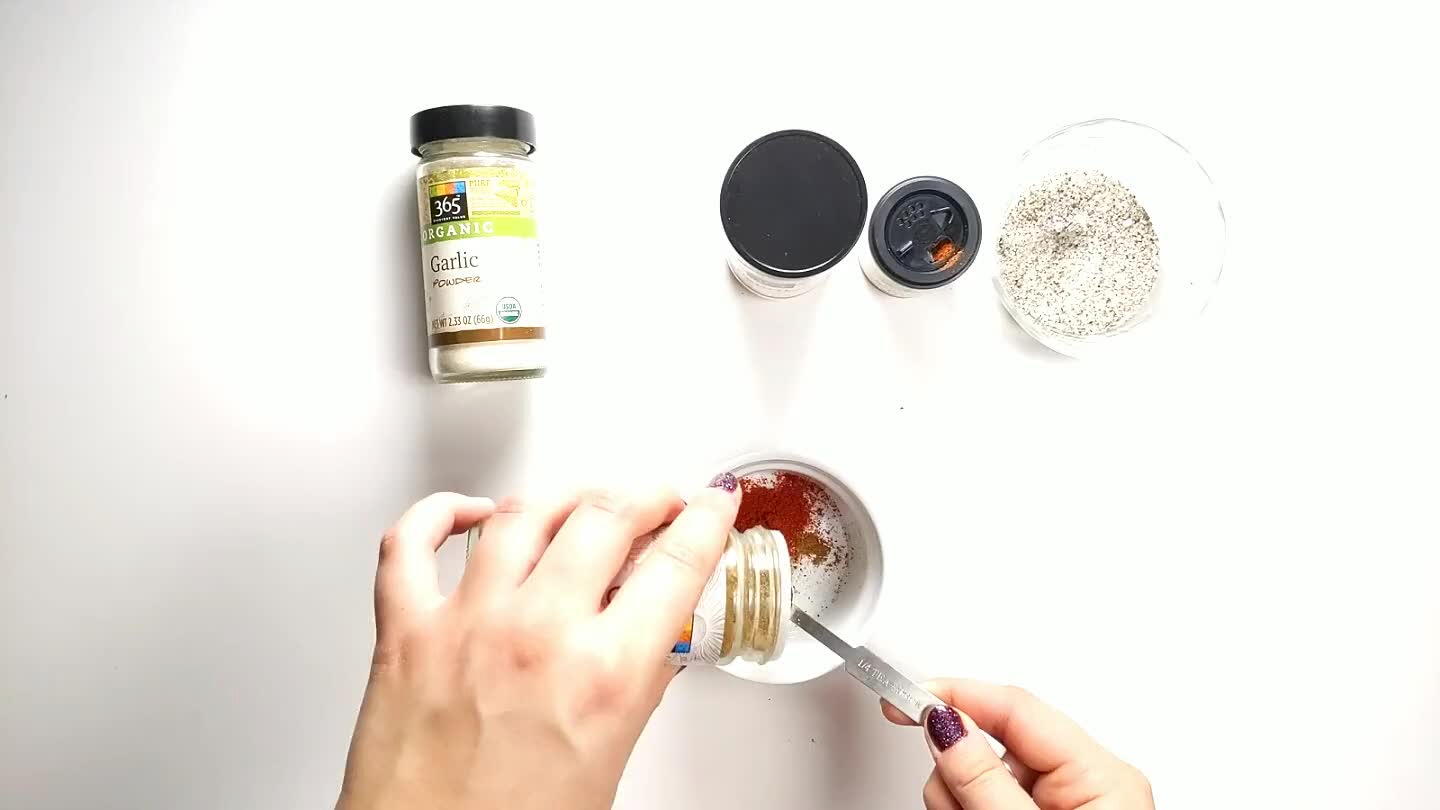 Add cumin, and garlic powder.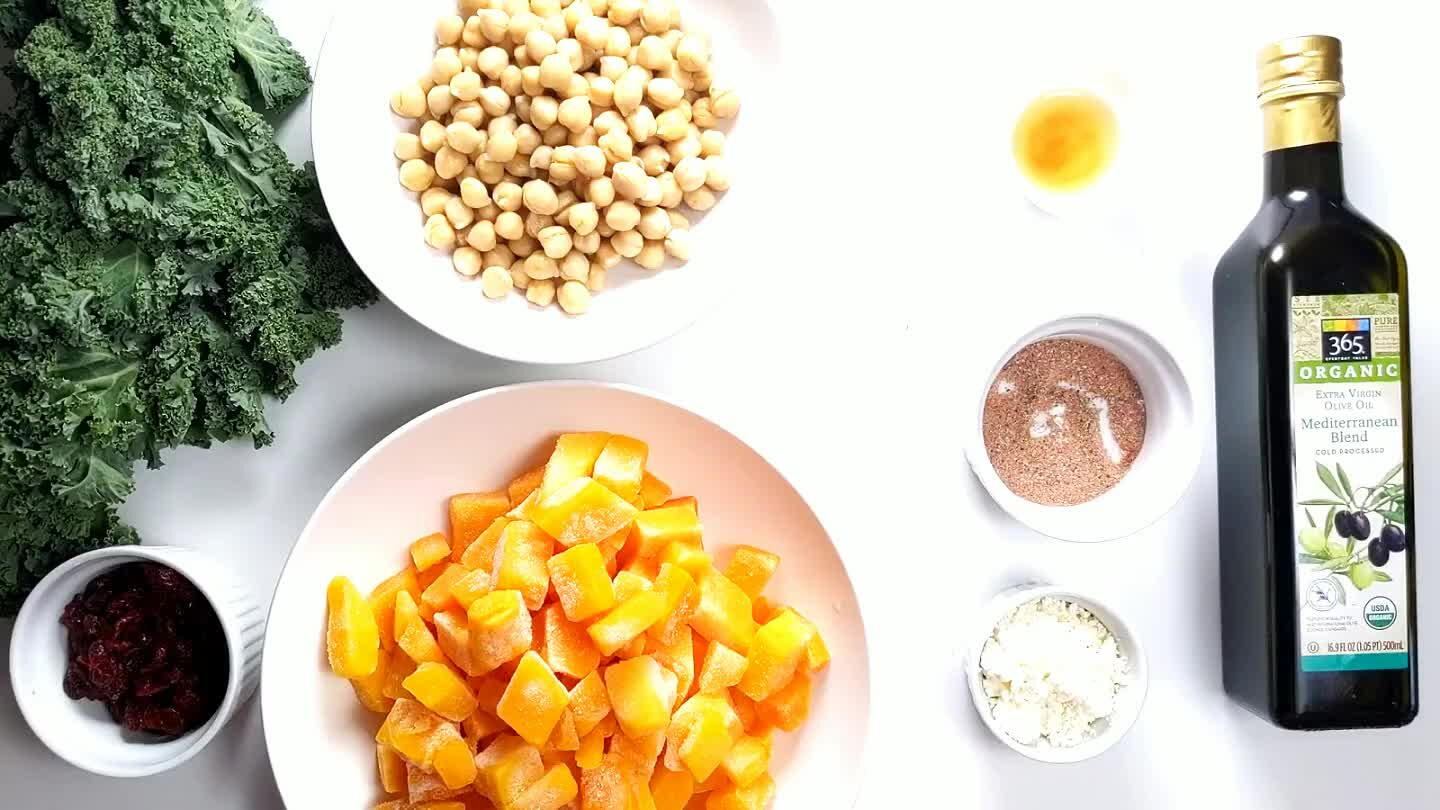 Drain chickpeas and make spice mix. Portion all other ingredients.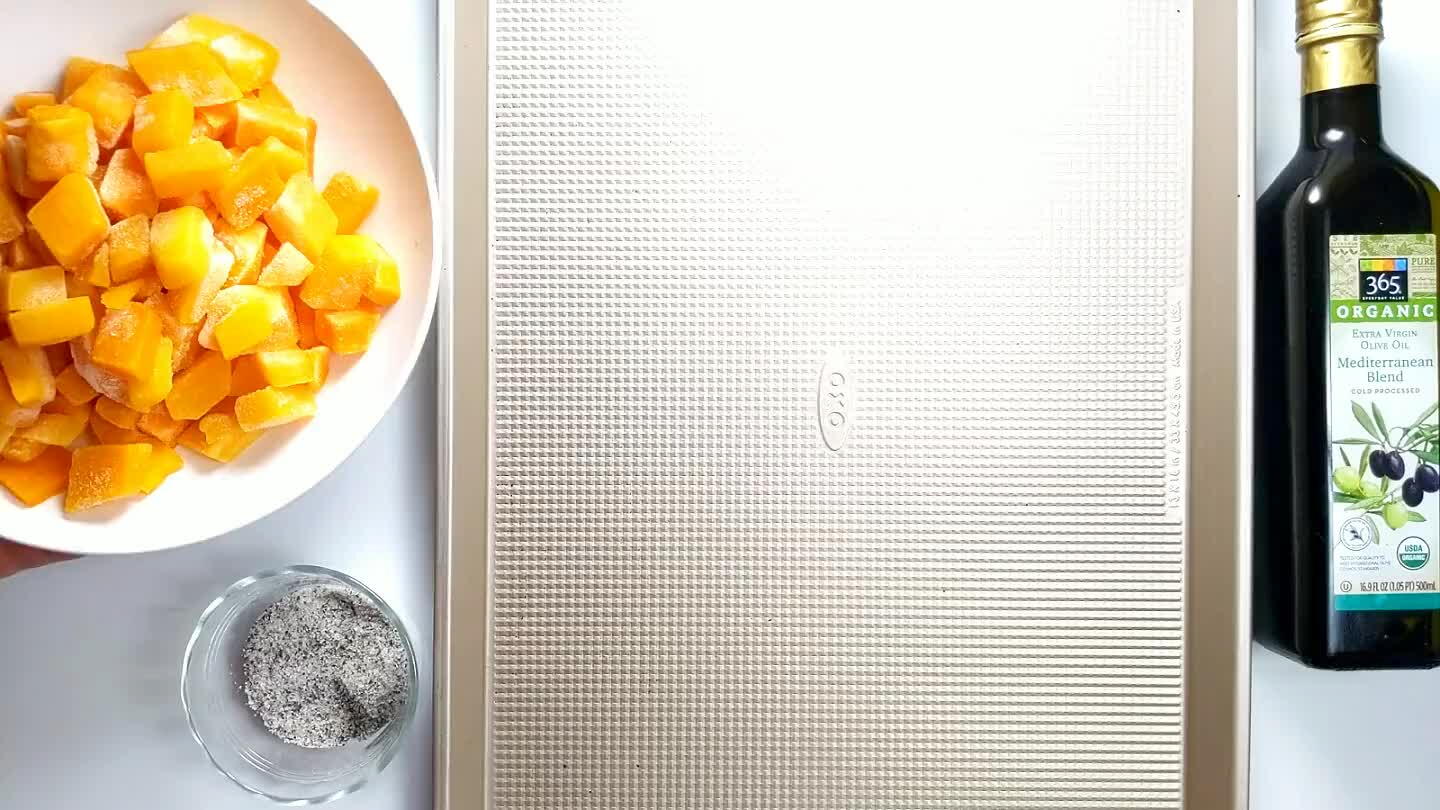 Add the squash to a non-stick pan, or a pan lined with parchment paper. Drizzle about two teaspoons of olive oil over the squash and sprinkle with salt and pepper. Mix together.
Add the butternut squash tossed in oil to the oven set at 425 for 20 minutes.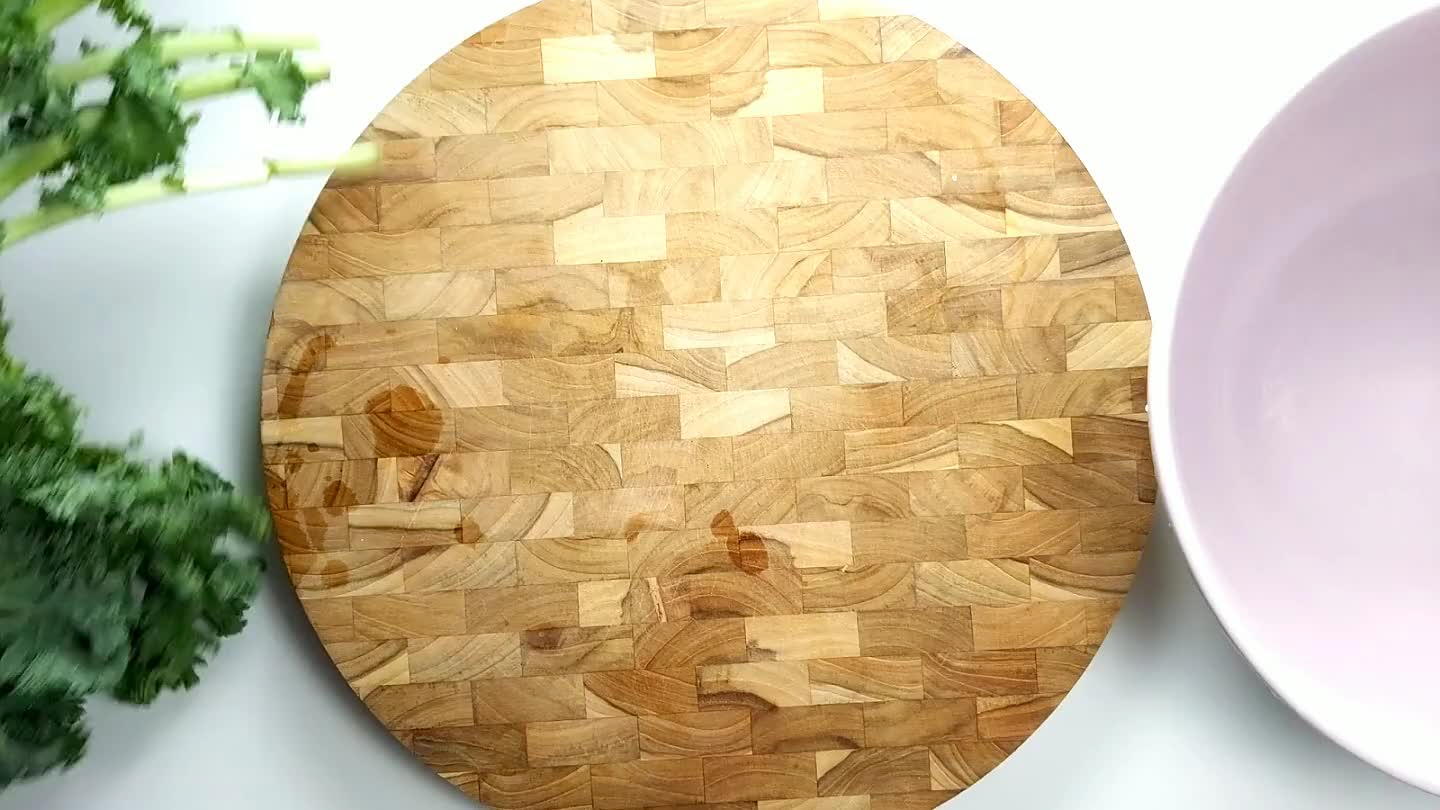 Wash the kale and strip the leaves off of the kale stem. Hold the end of the stem with one hand and pinch the leaves with your other hand and pull off the stem.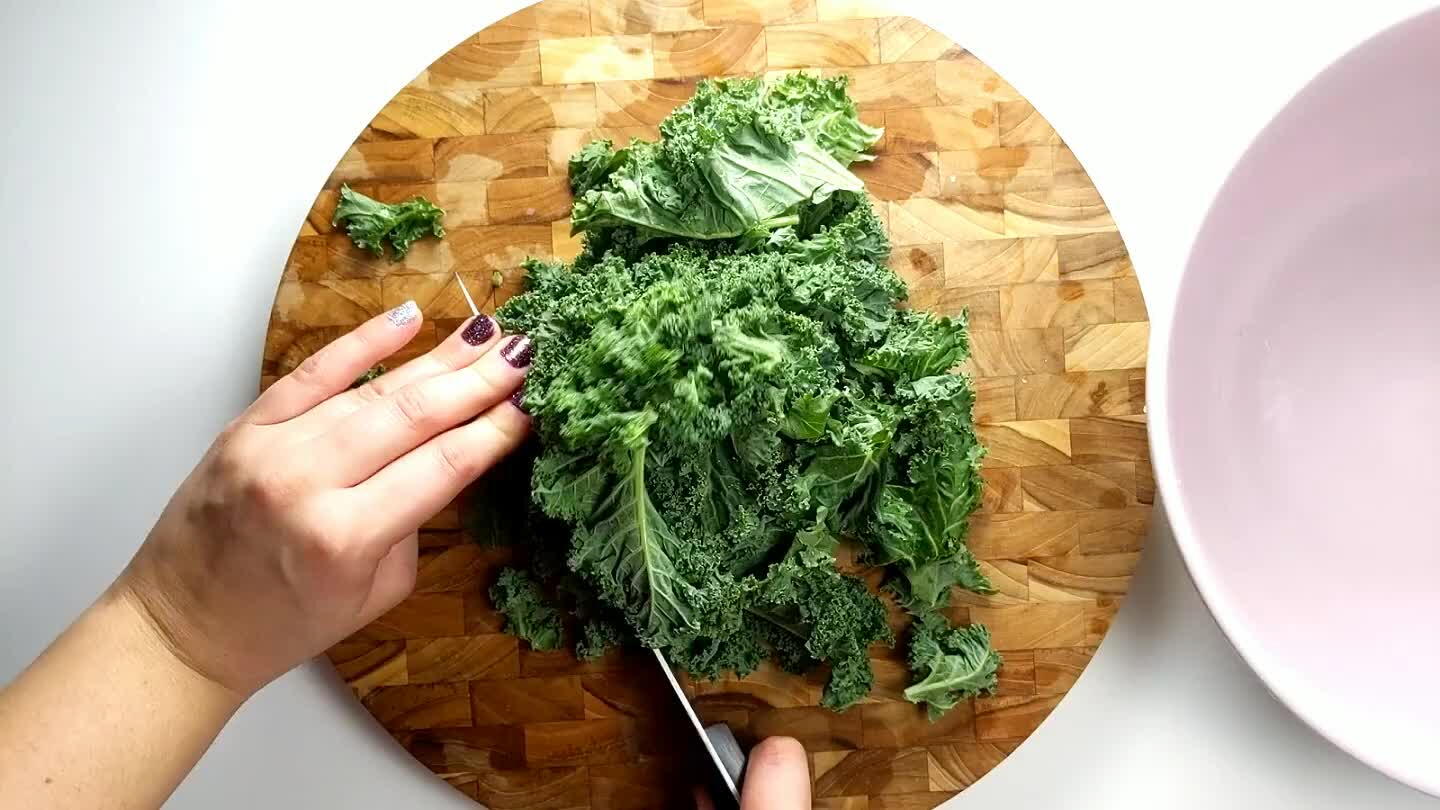 Roughly chop or tear the kale into bite sized pieces. Add to a large bowl.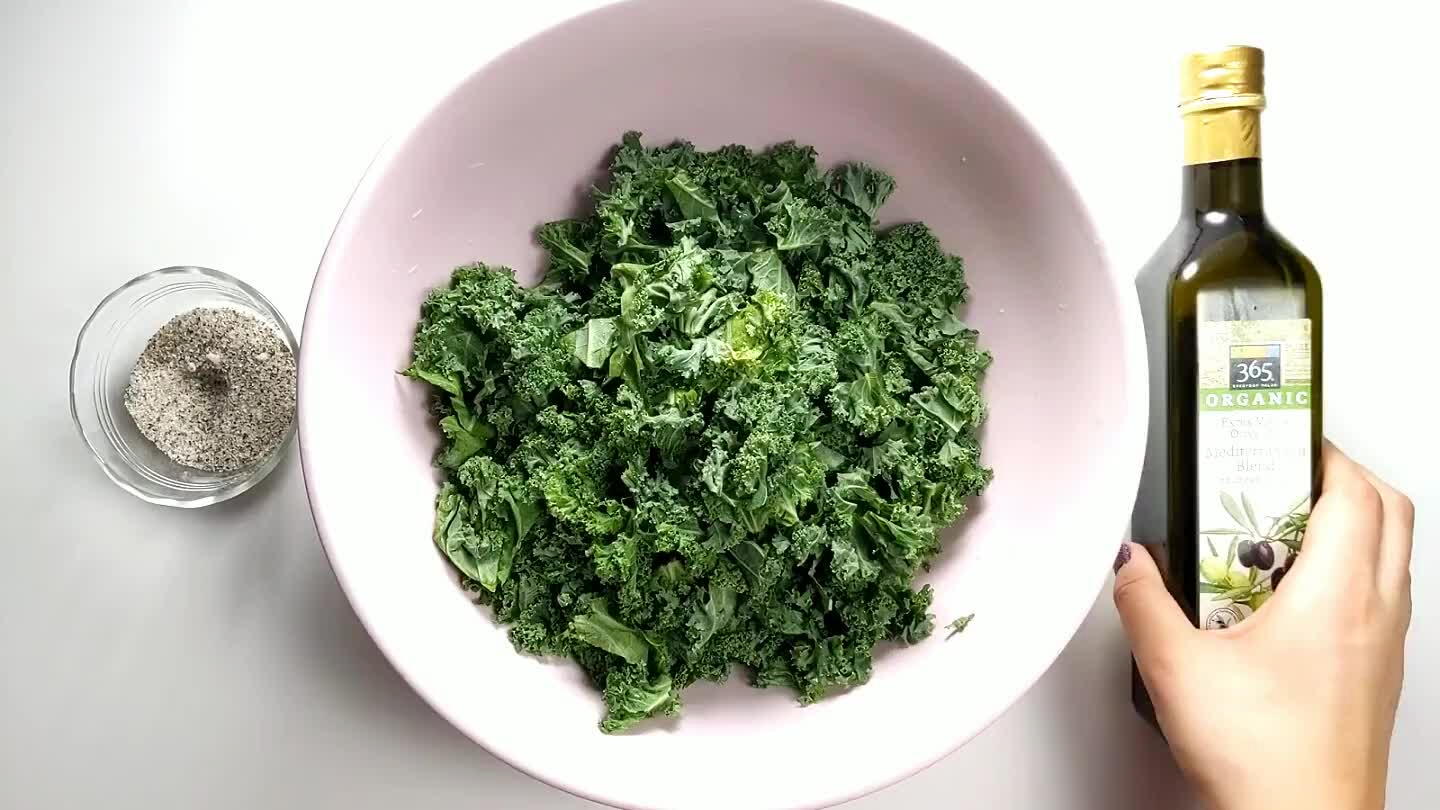 Add about a teaspoon of oil over the kale and a pinch of salt and pepper. Massage the kale with your hands until coated the kale is softened and coated in oil. Set aside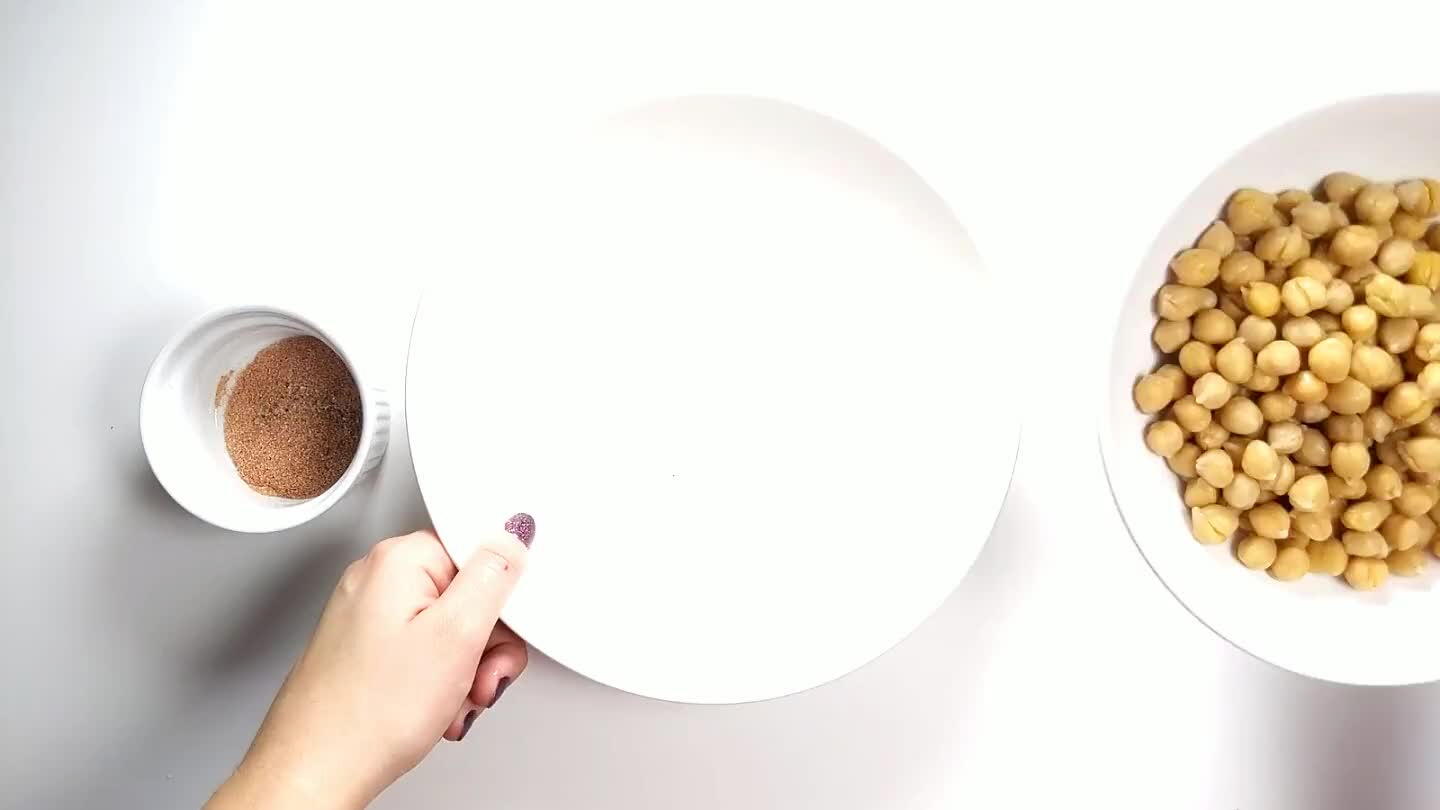 Add the drained and dried garbanzo beans to a bowl and toss with the spice mixture.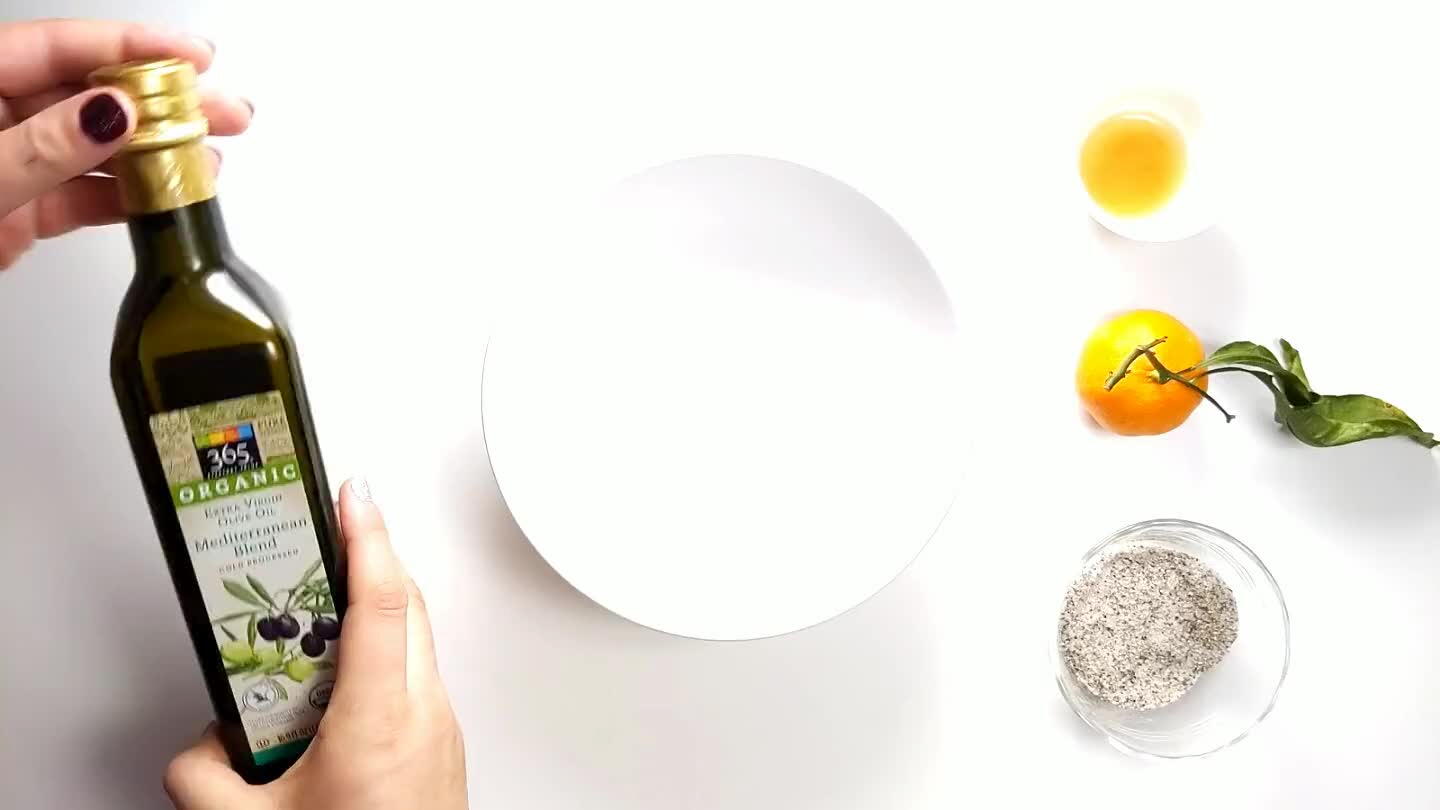 Add the olive oil, apple cider vinegar, salt, and pepper to a bowl.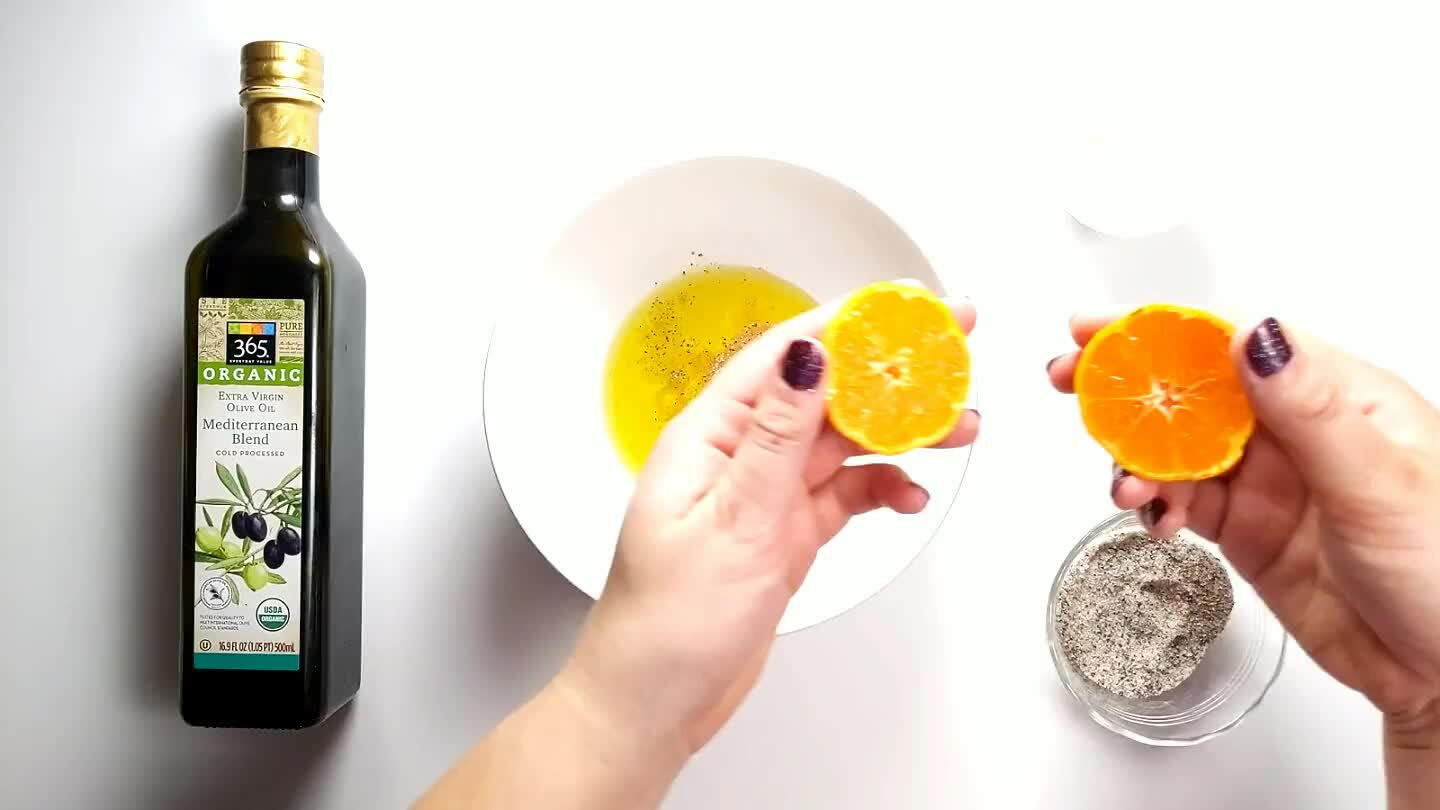 Squeeze the juice from the small mandarin orange (about 2 tbsp) and mix with a fork to combine.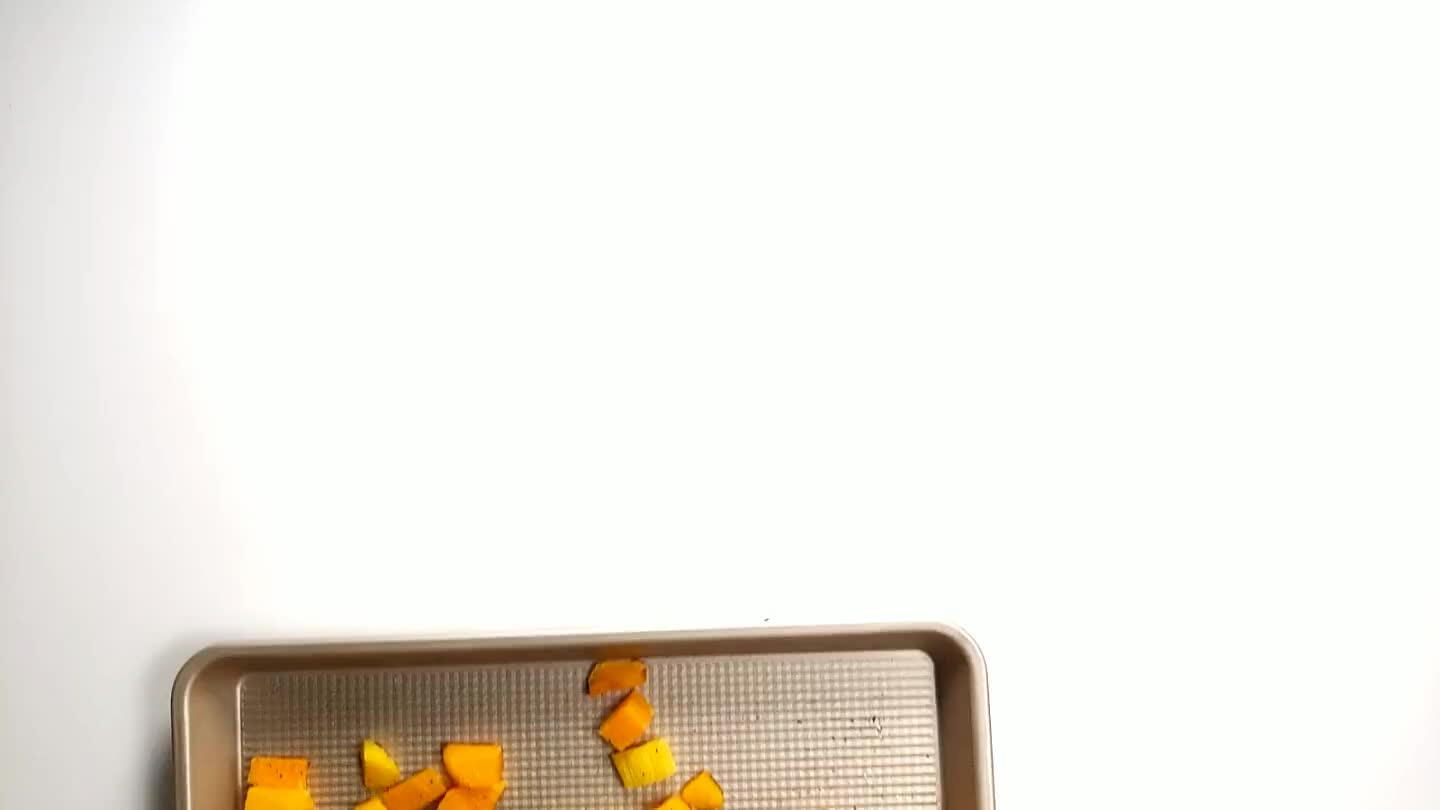 Remove the squash from the oven and add the spiced chickpeas to the same pan.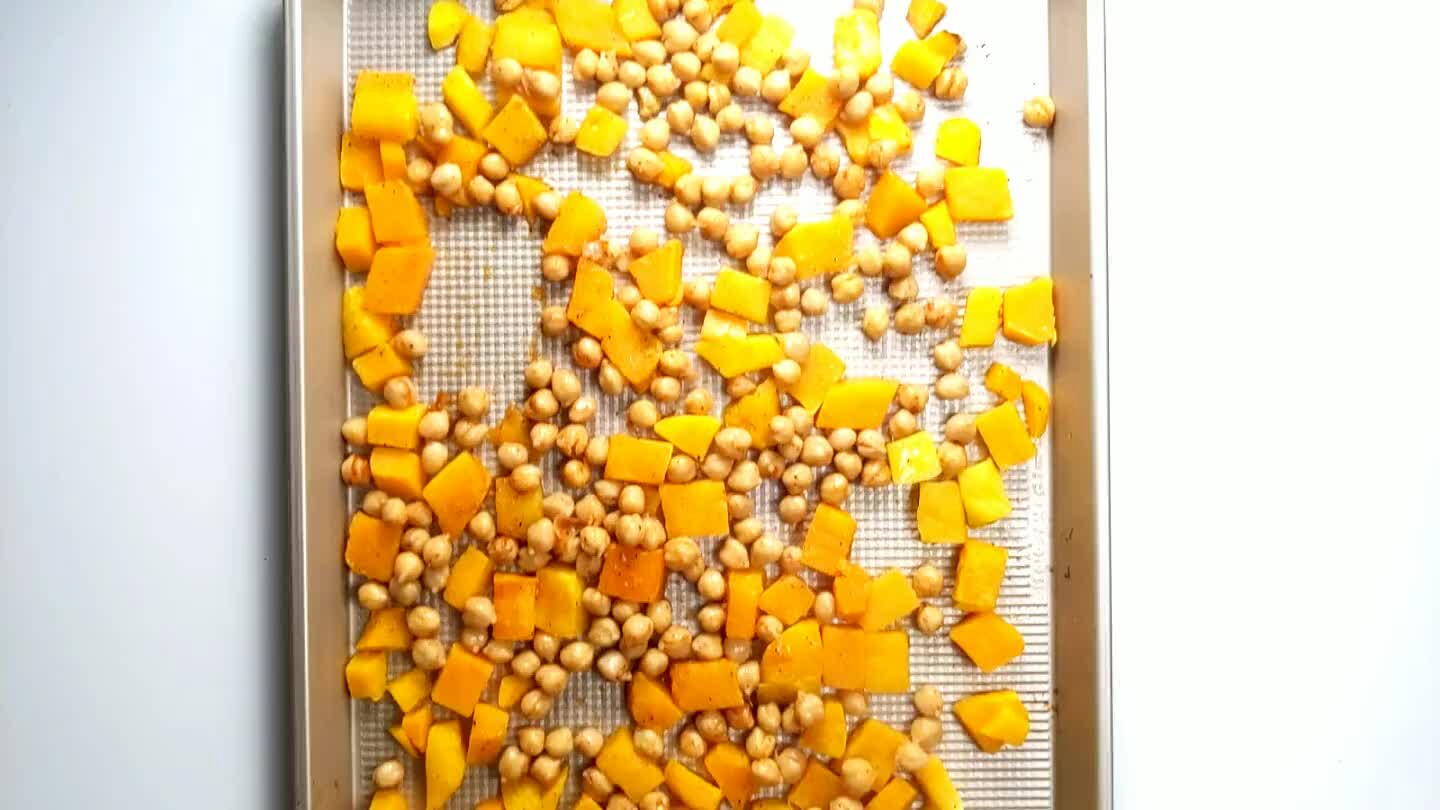 Add the squash and chickpeas back to the oven to roast for another 15 minutes.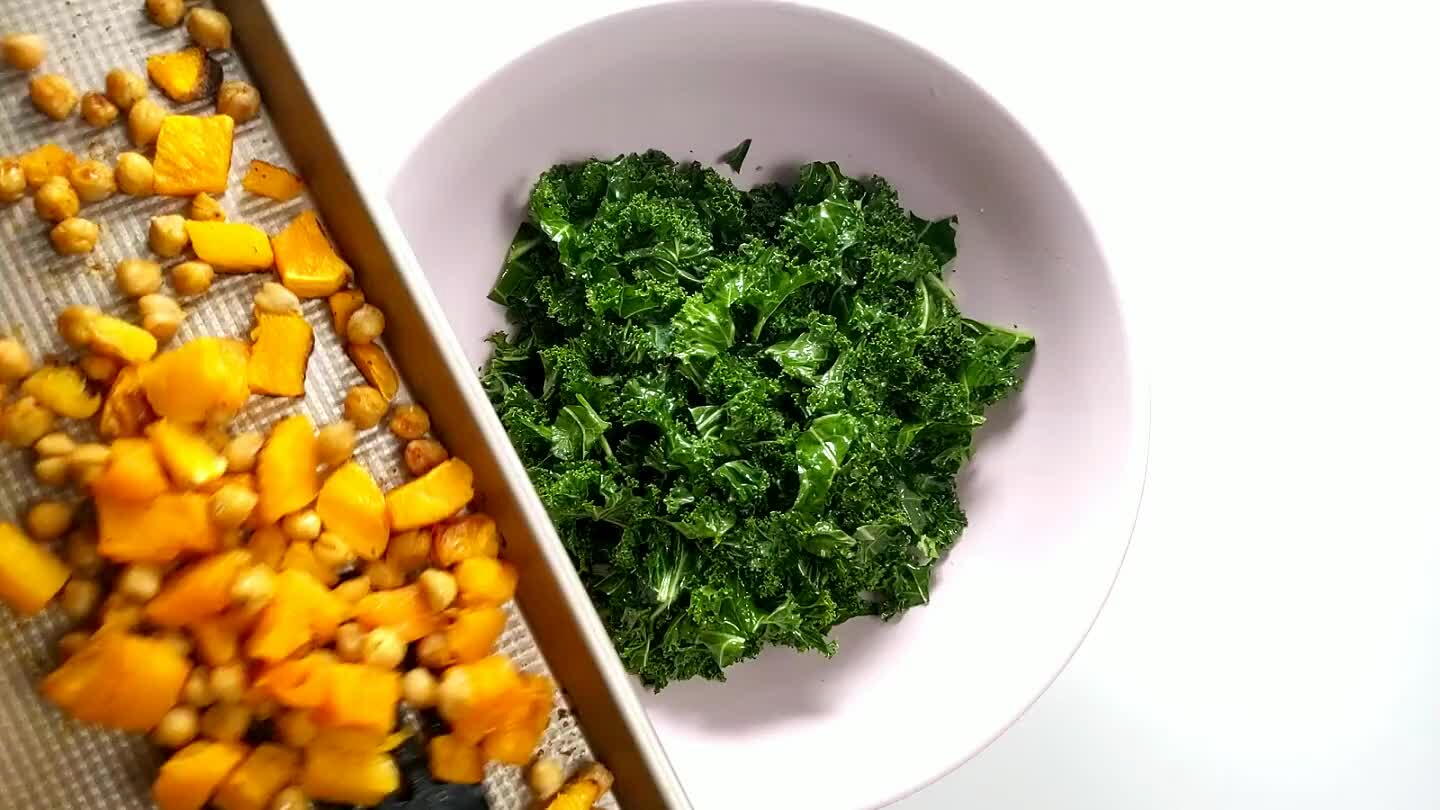 Add the roasted chickpeas and squash to the massaged kale. Add the dried cranberries and crumbled feta next.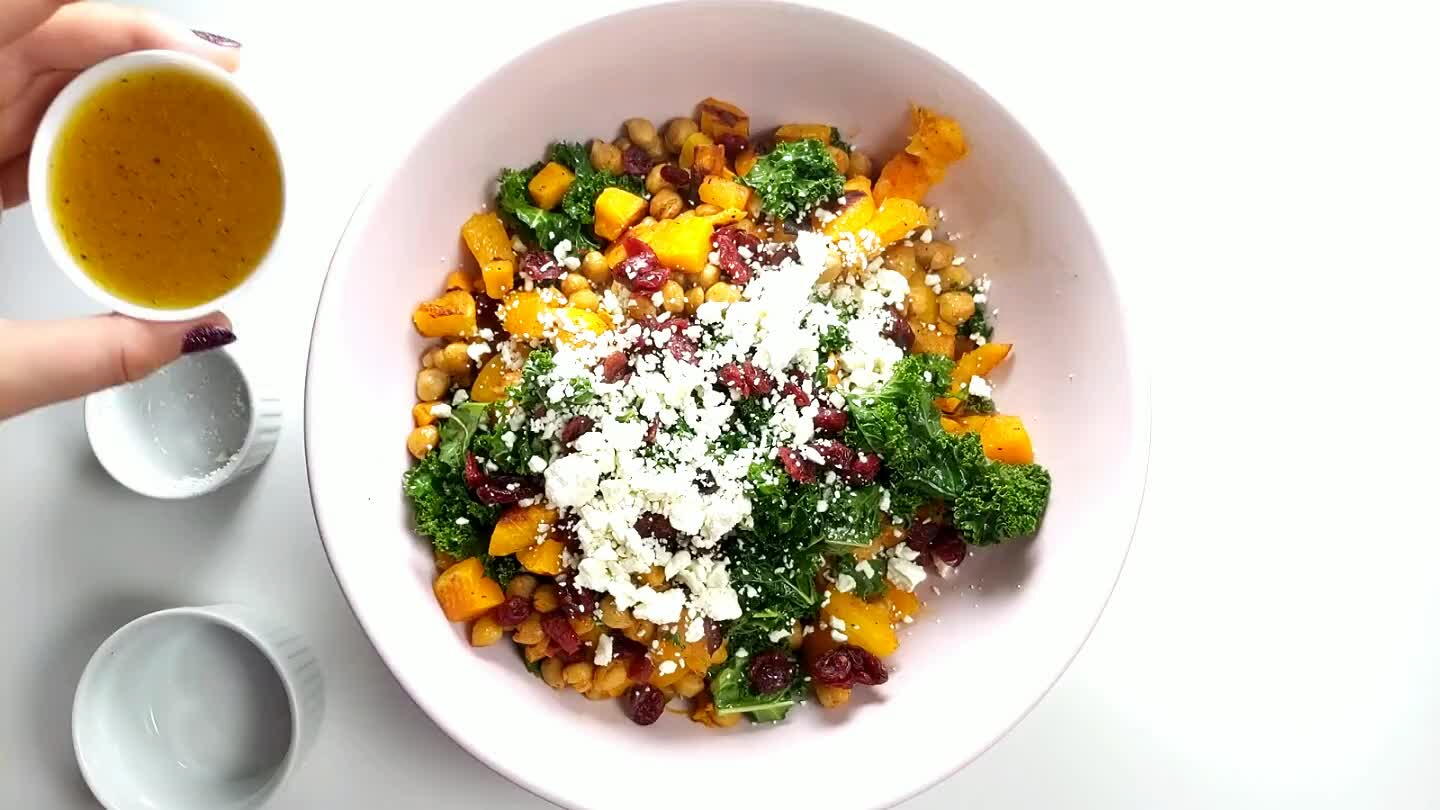 Drizzle the salad with the mandarin orange dressing.
Comments