Roasted Tomato and Basil Orecchiette
4 portions
25m
Humble and comforting, at the peak of tomato season, this simple dish can build into something quite spectacular.
What you will need
12 oz. Orechiette
12 oz. Cherry Tomatoes
3 Tbsp Olive Oil
5 cloves Garlic
2 oz. Pecorino
1 sprig Fresh Basil
2 Eggs
Salt
Black Pepper
(Nutritional facts 302 calories, 26.51 g fat, 7.4 g carbohydrates, 12.48 g protein, 239 mg cholesterol, 2661 mg sodium)
How to cook
Wash the cherry tomatoes and spread them out on a baking sheet lined with parchment or a silicone mat. The liner will make for even cooking and an easy cleanup.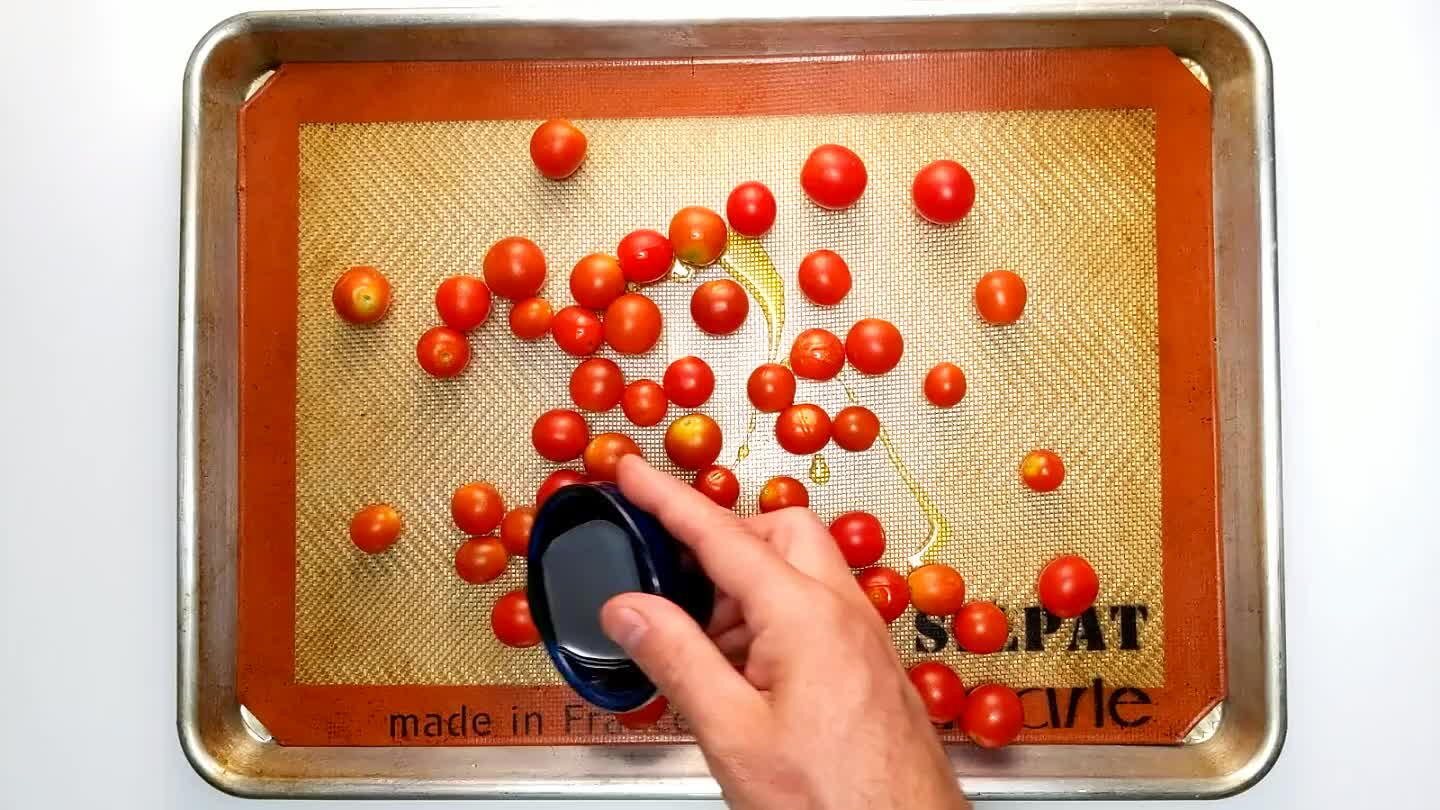 Drizzle with olive oil and sprinkle with a little salt and freshly ground black pepper.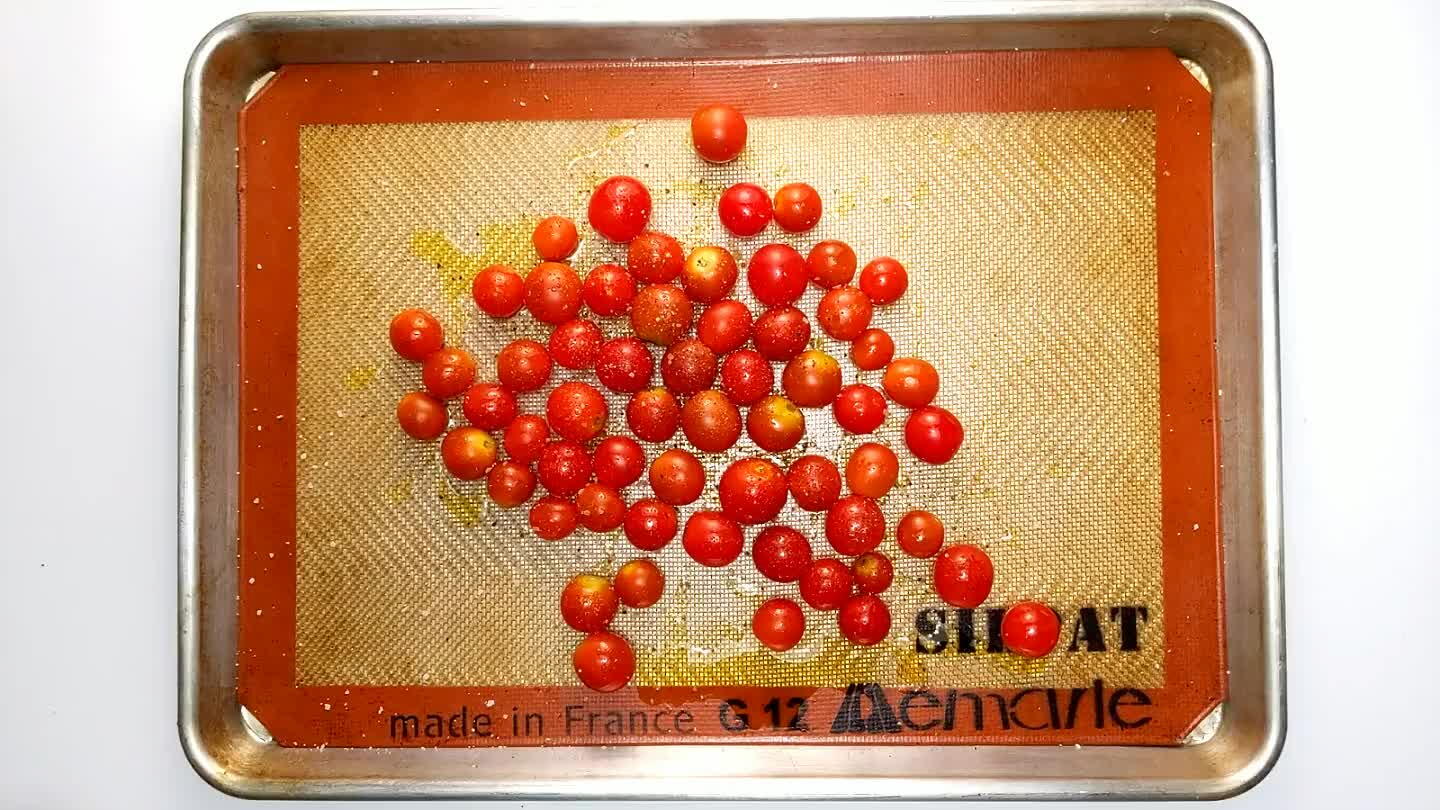 Roast the tomatoes for about 15 minutes, or until wilted and beginning to brown.
Cook the orecchiette in salted water at a rapid boil, as directed on the package.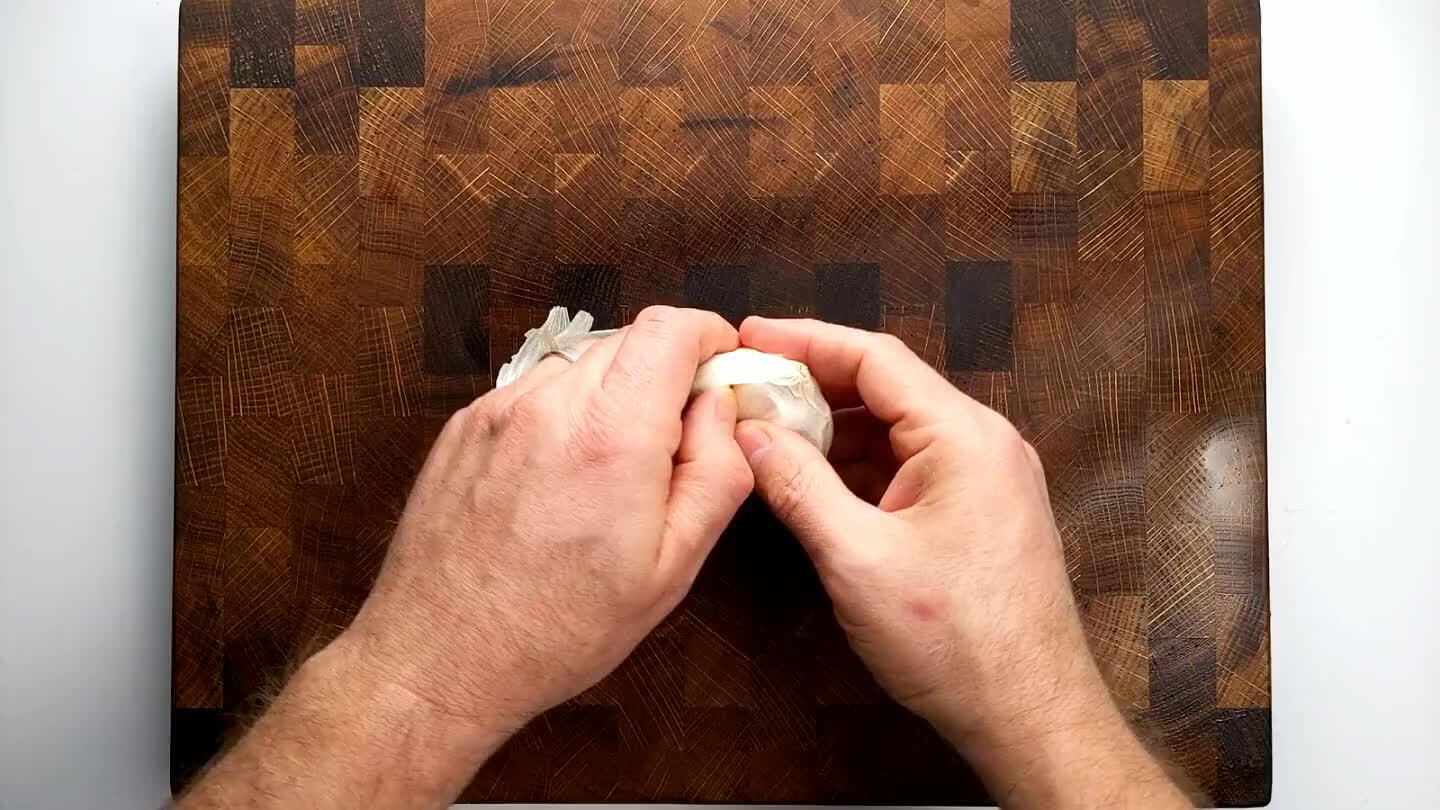 Peel garlic cloves and chop or grate to a fine paste.
Grate the pecorino on a microplane, or using the finest side of a box grater.
Wash and dry the basil. Tear it into chunks and toss it into the cooked orecchiette.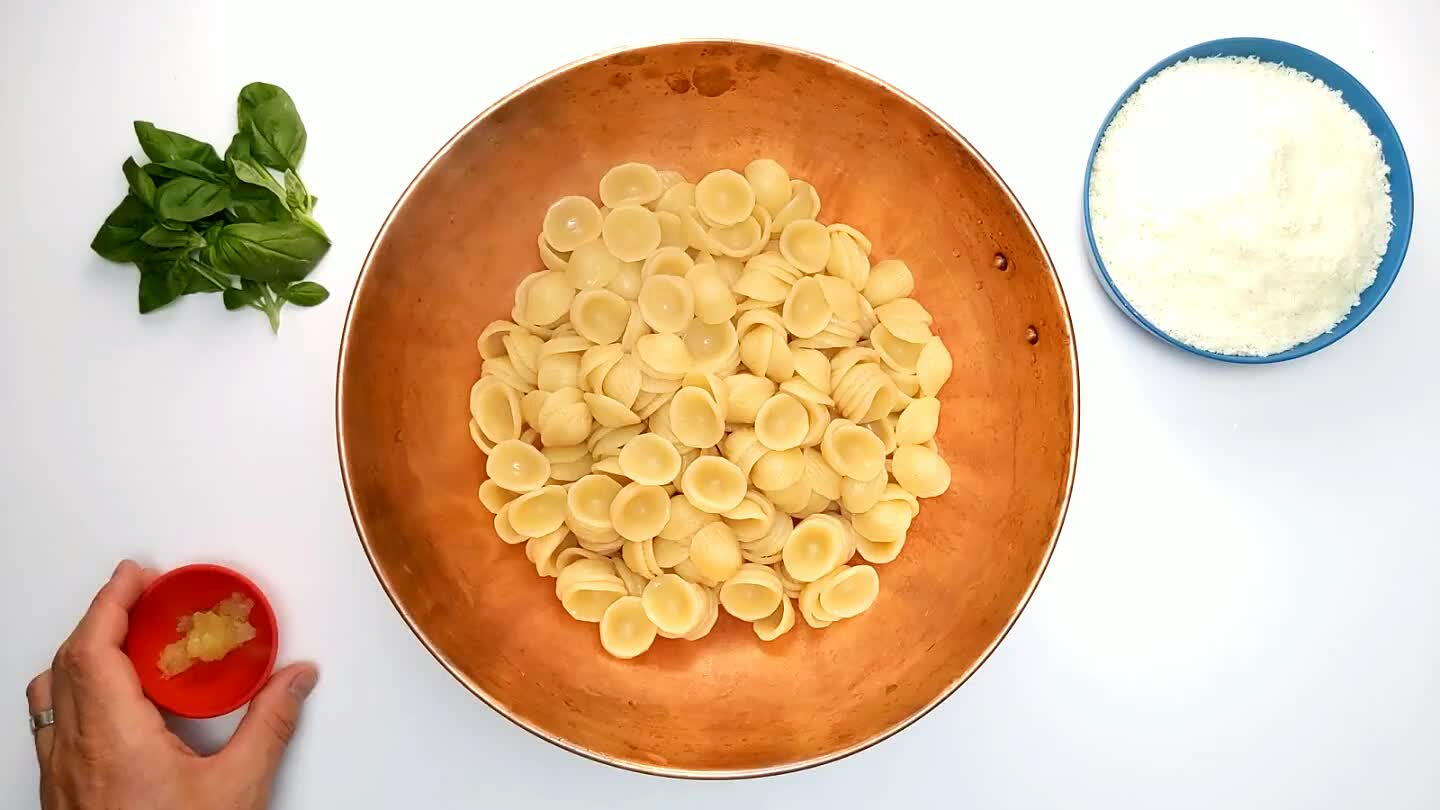 Add the crushed garlic.
Add the roasted cherry tomatoes.
Add the grated pecorino and quickly stir with a spatula to distribute the cheese as it melts.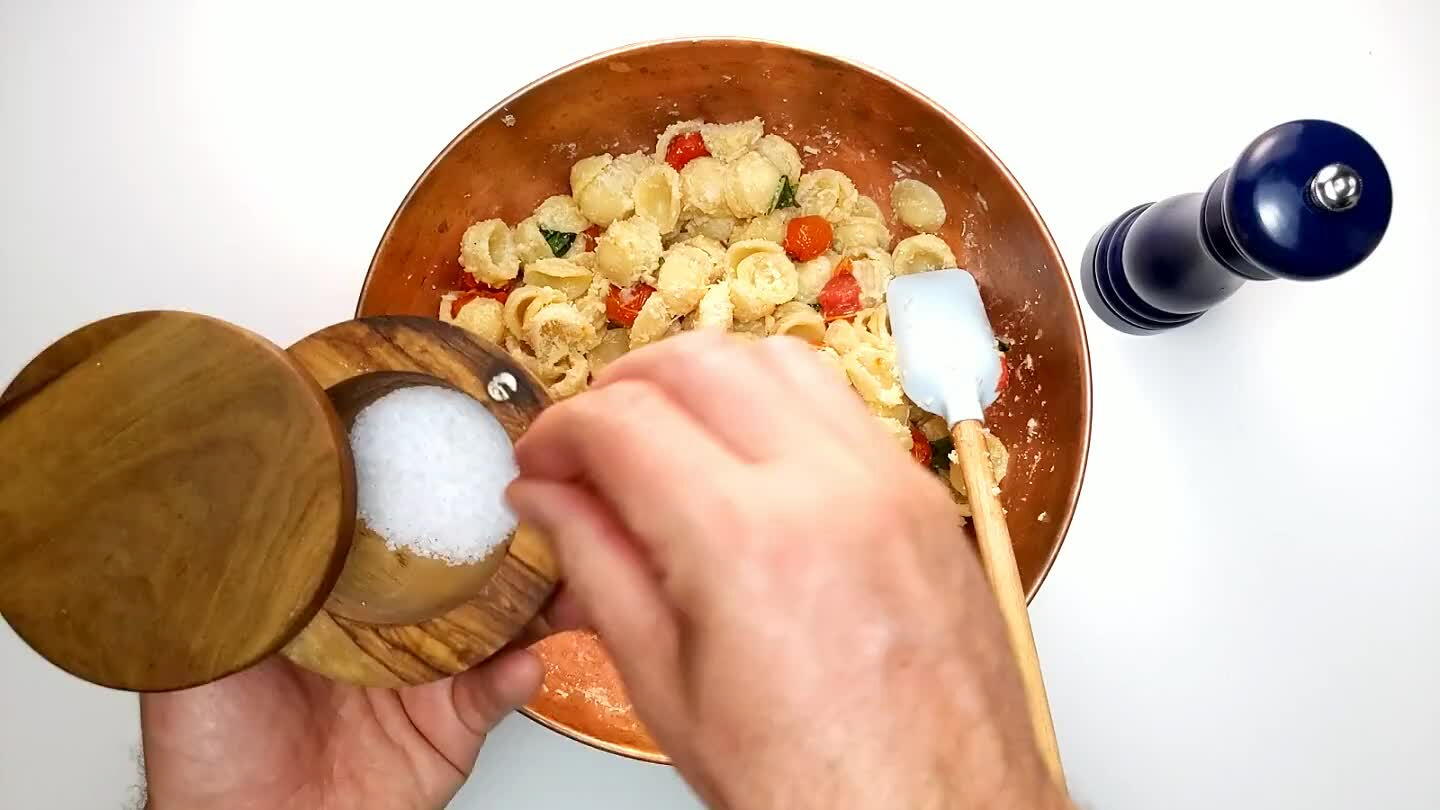 Add a little salt and freshly ground black pepper as needed.