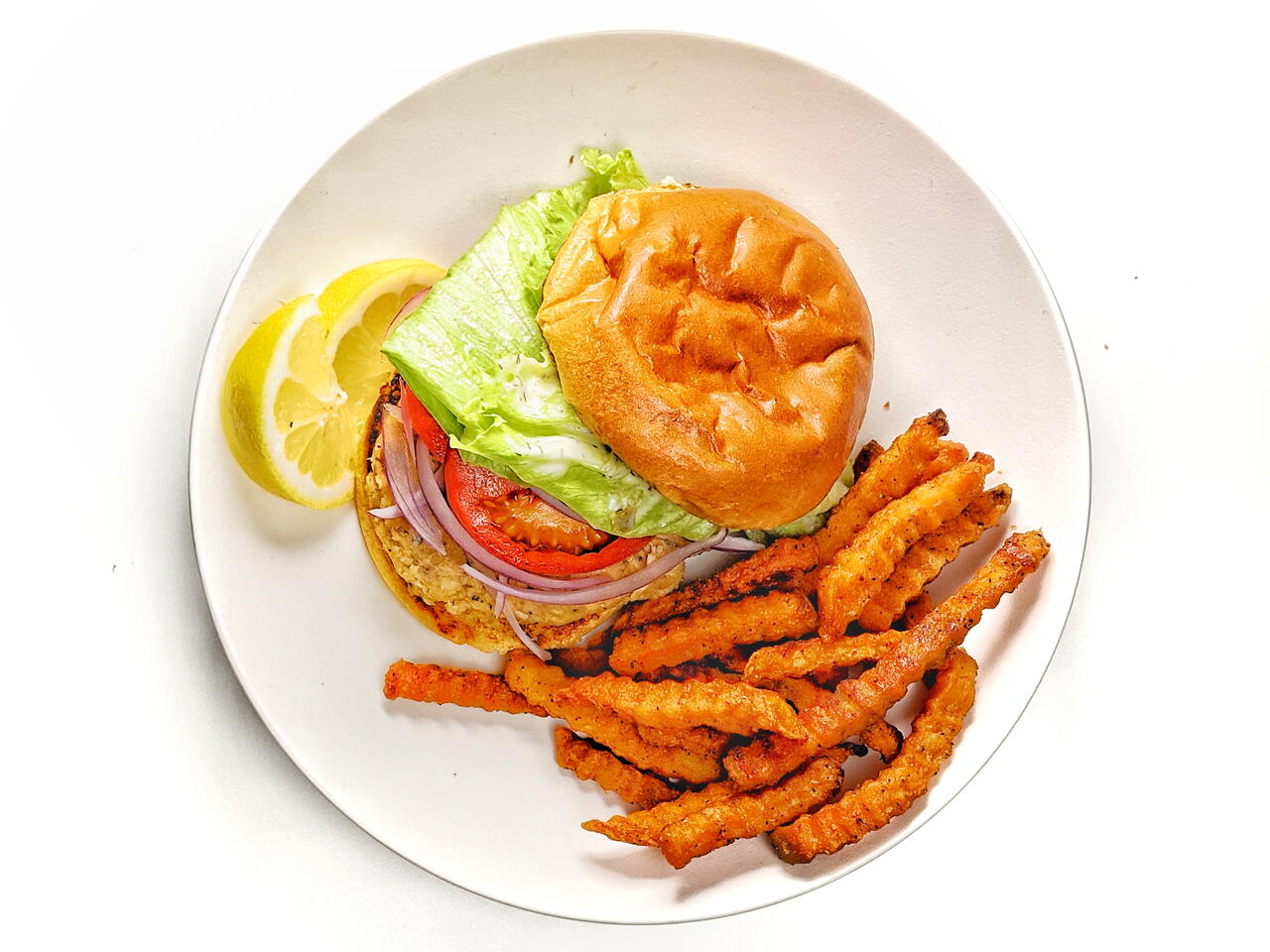 Recipe video made by Michelle
Published on 48 days ago, viewed by 227
4 portions
25m
What you will need
1 (14 oz.) can salmon
1 egg
1/2 c. bread crumbs
1 tsp chopped garlic
Juice of 1/2 lemon
1 tsp. worcestershire sauce
pinch salt
pinch ground black pepper
1 tbsp. olive oil
4 hamburger buns
4 leaves iceberg lettuce
1 tomato
4 tbsp tartar sauce
20oz bag sweet potato fries
(Nutritional facts 90 calories, 4.33 g fat, 11.72 g carbohydrates, 2.29 g protein, 41 mg cholesterol, 130 mg sodium)
How to cook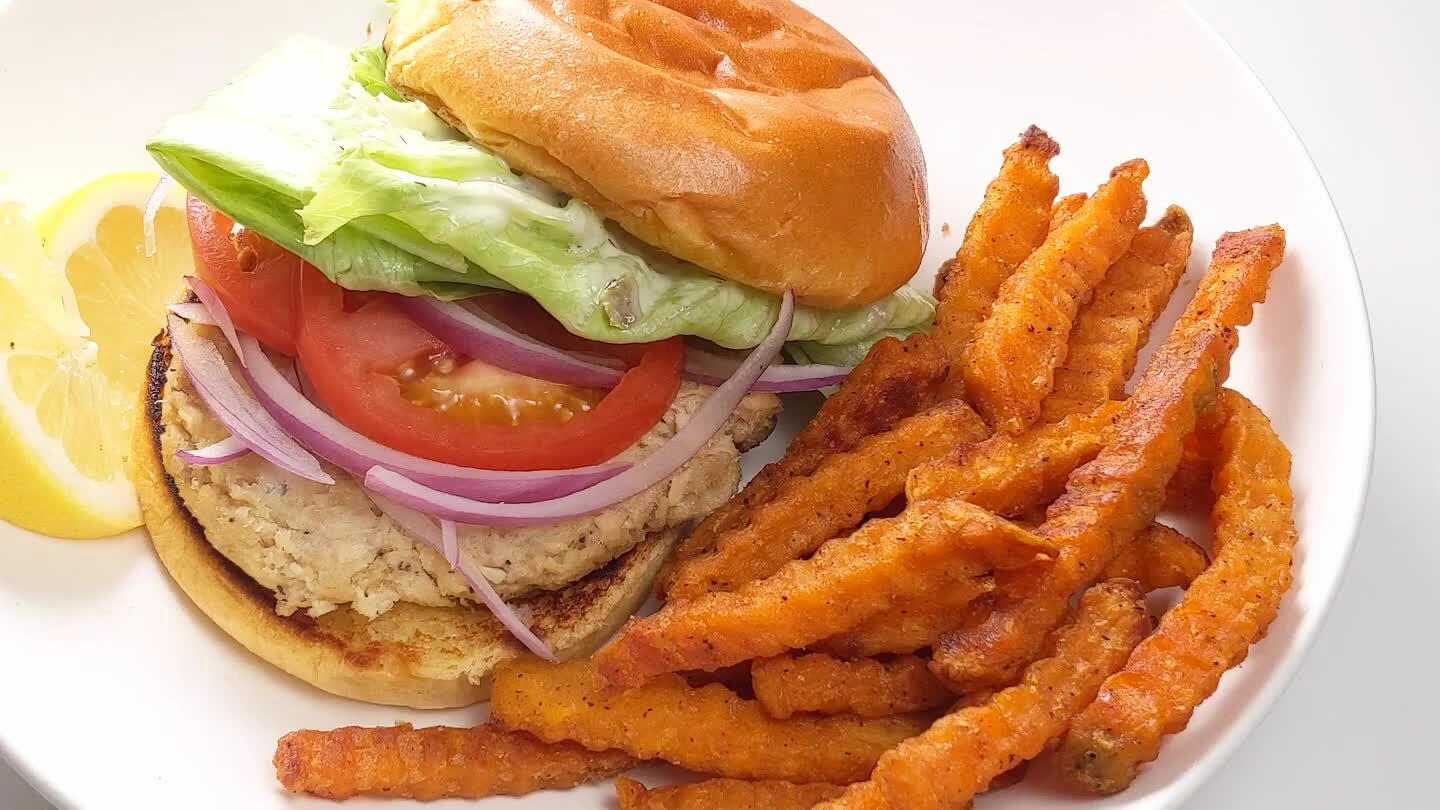 Restaurant style dinner in under 25 mins!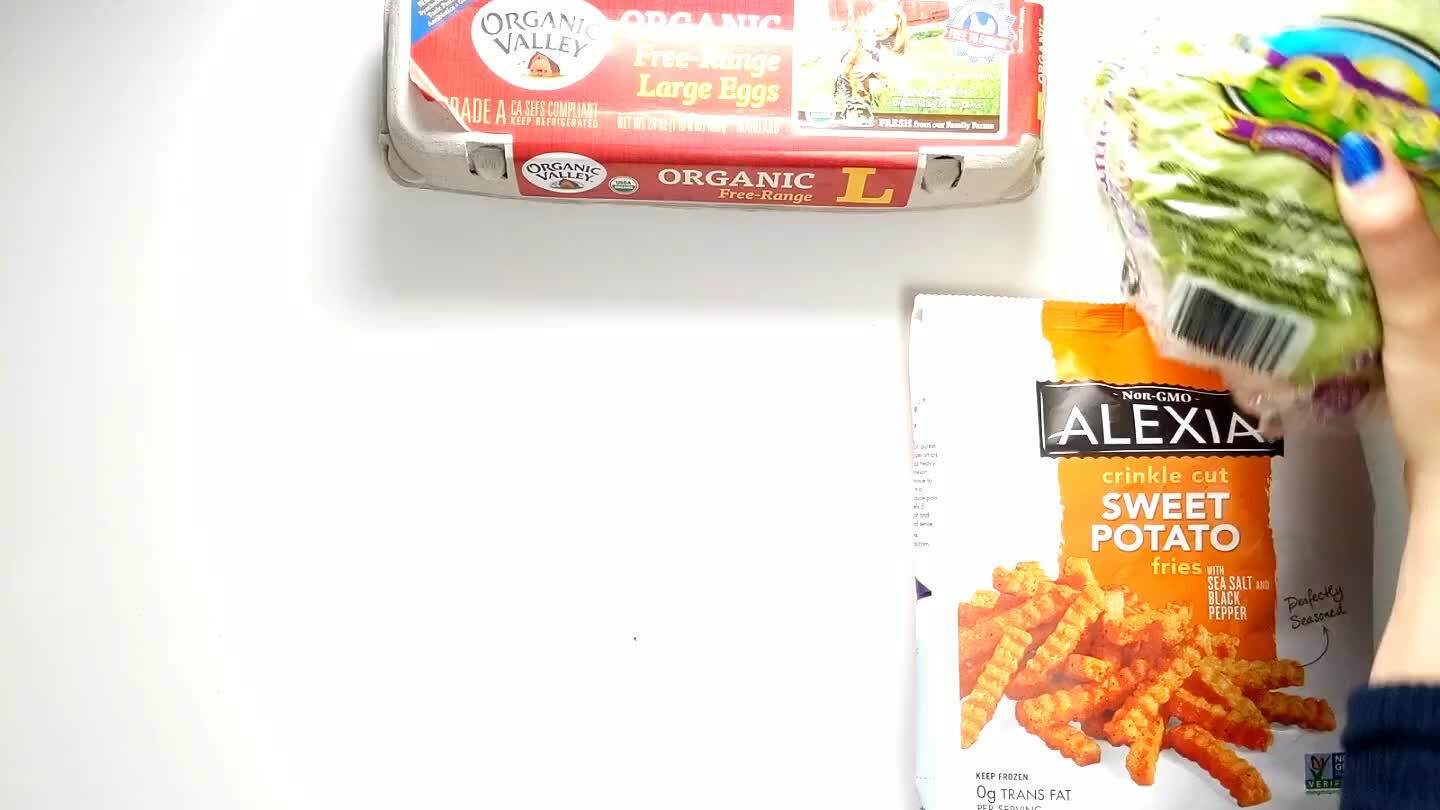 Gather all ingredients.
Portion ingredients, drain salmon, chop onion, and wash lettuce.
Preheat oven to 425 degrees
Bake according to package instructions. These baked for 20 mins at 425 degrees.
Scramble the egg and pour into the bowl with salmon. Add the bread crumbs.
Add salt, pepper, Worcestershire sauce, and garlic.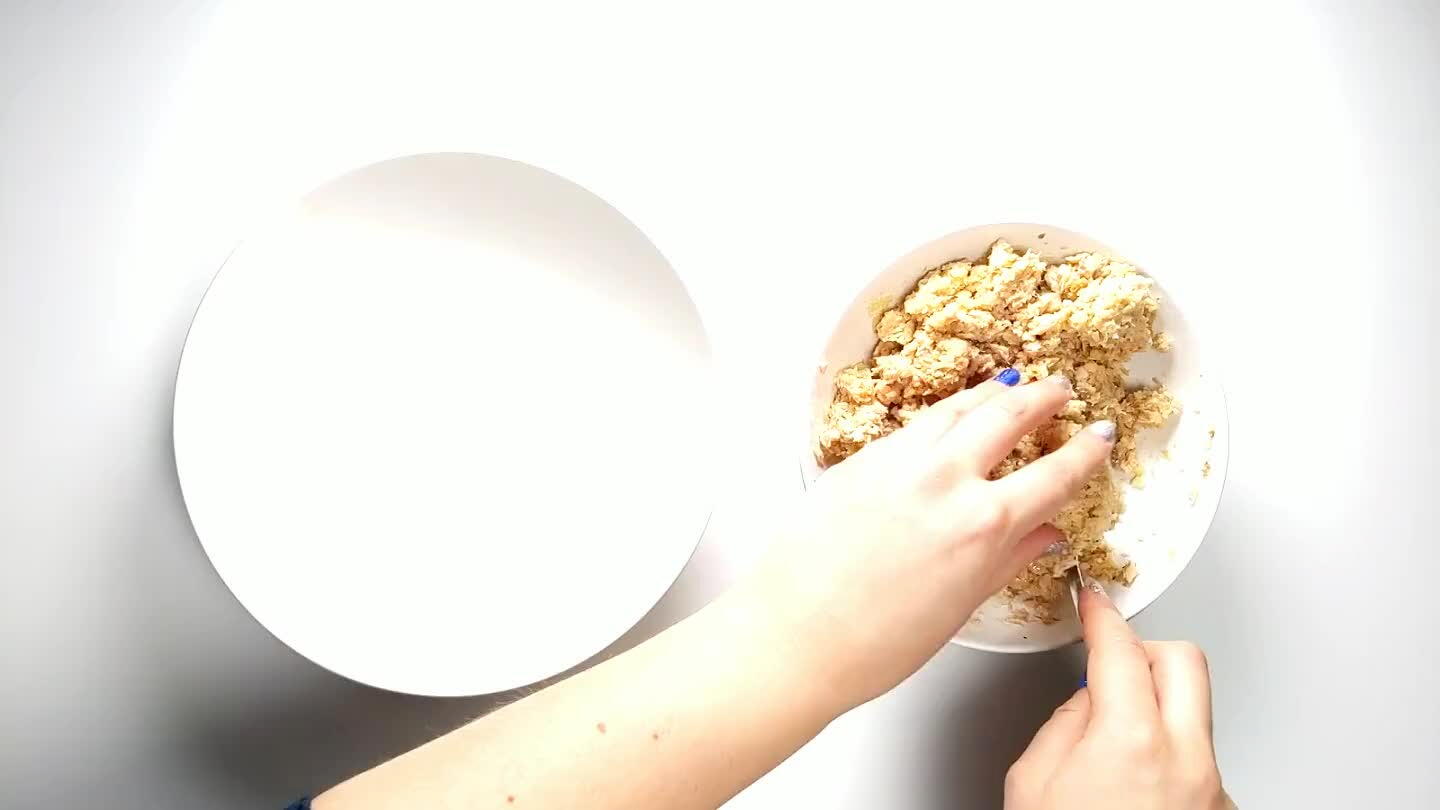 This mixture should make 4 patties. Scoop a handful of the mixture into you hand and press into a patty.
Add oil to a preheated heavy bottom pan and place the patties carefully in the pan.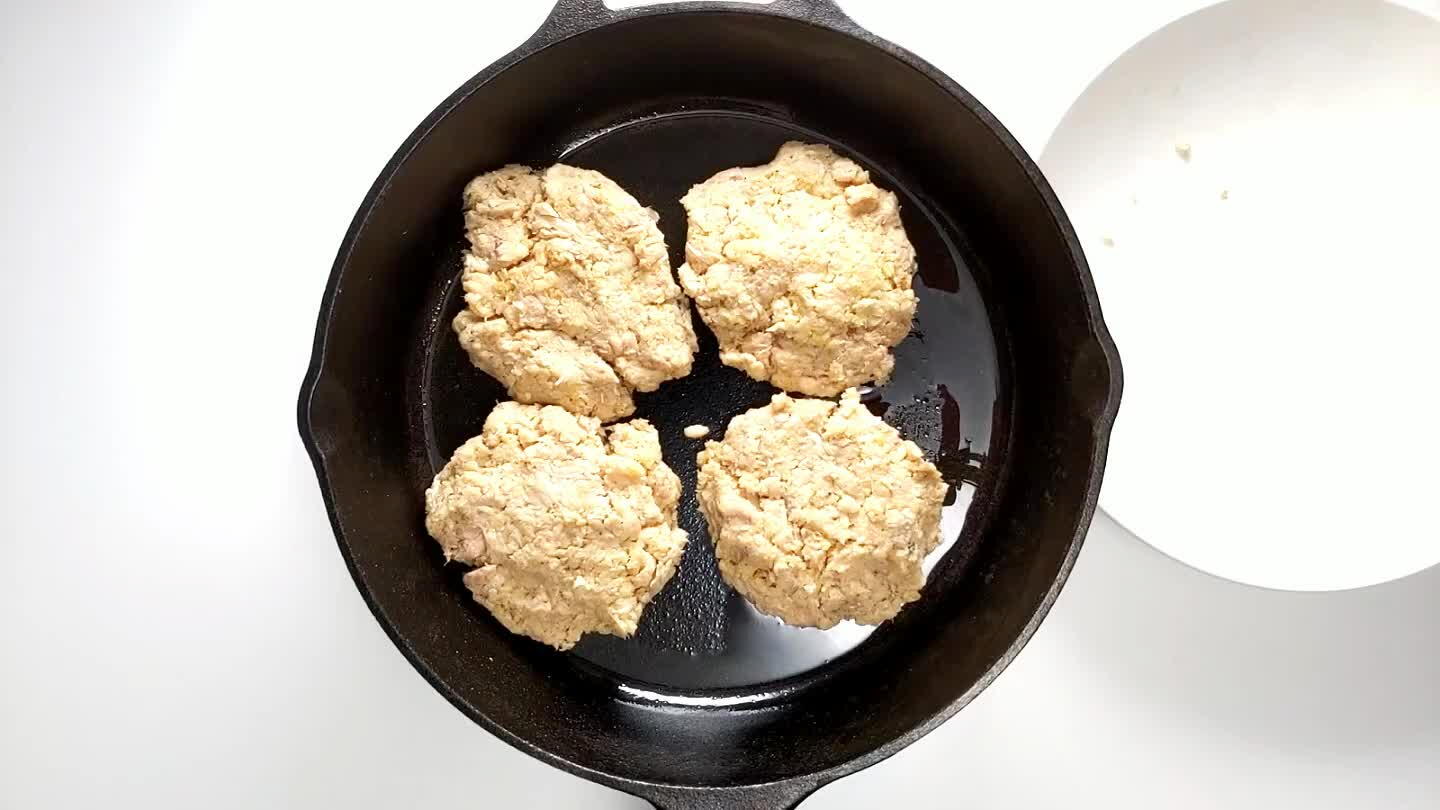 Brown the salmon patties in the oil for 4 minutes on each side until golden brown.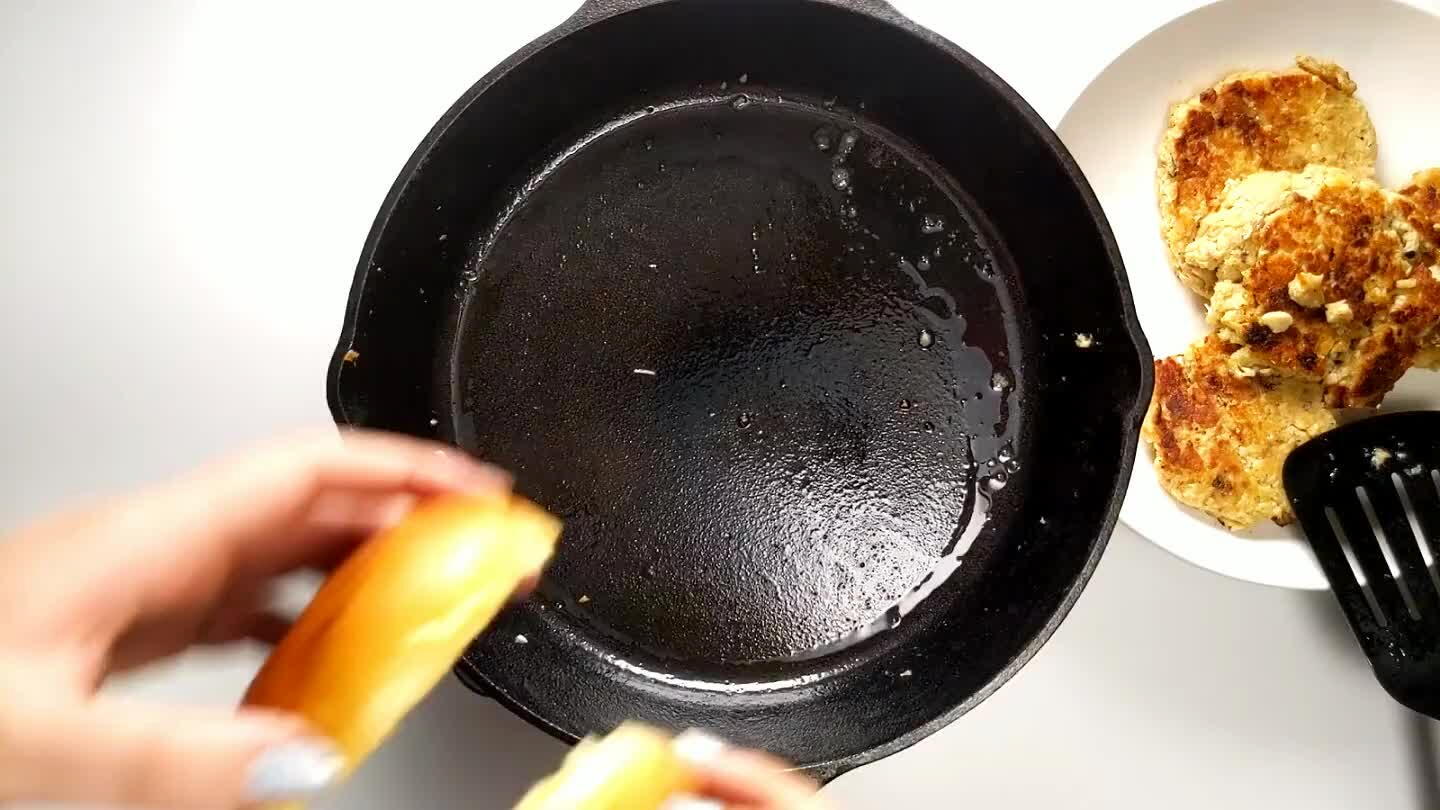 Brown the buns in the pan for about 2 minutes and remove the fries from the oven when ready.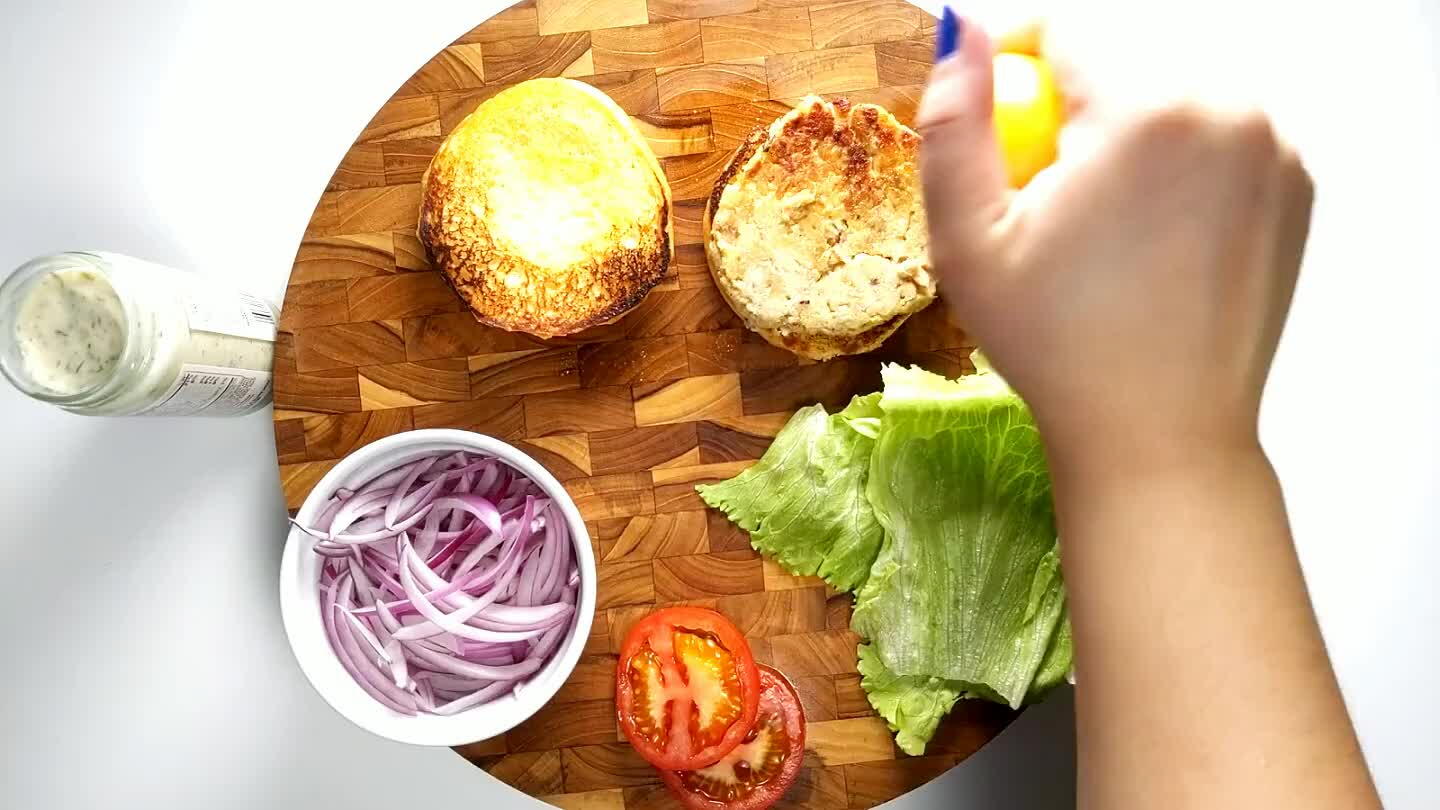 Squeeze lemon over the patty and add tartar sauce lettuce to top bun.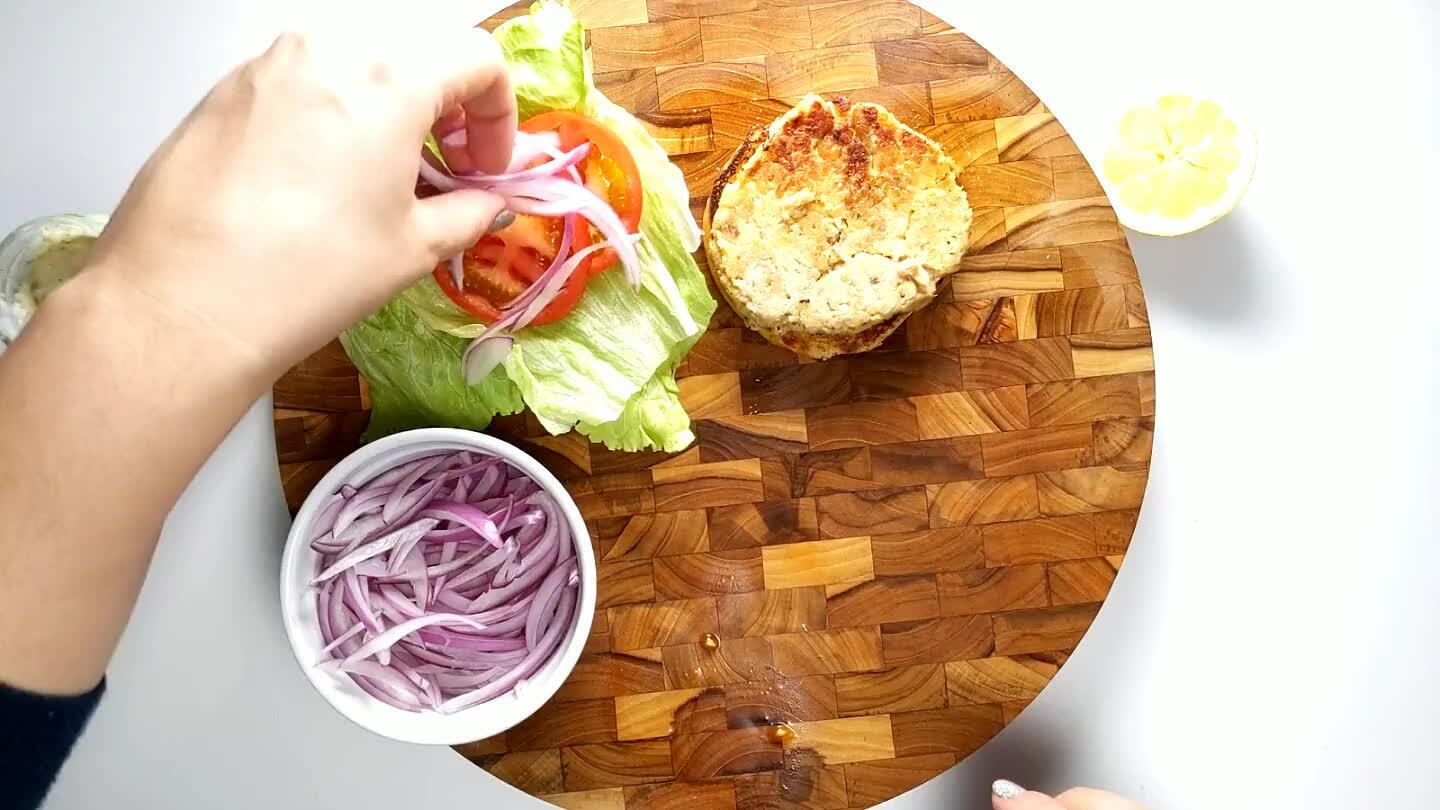 Add tomato and onion to the bun and then put the burger together.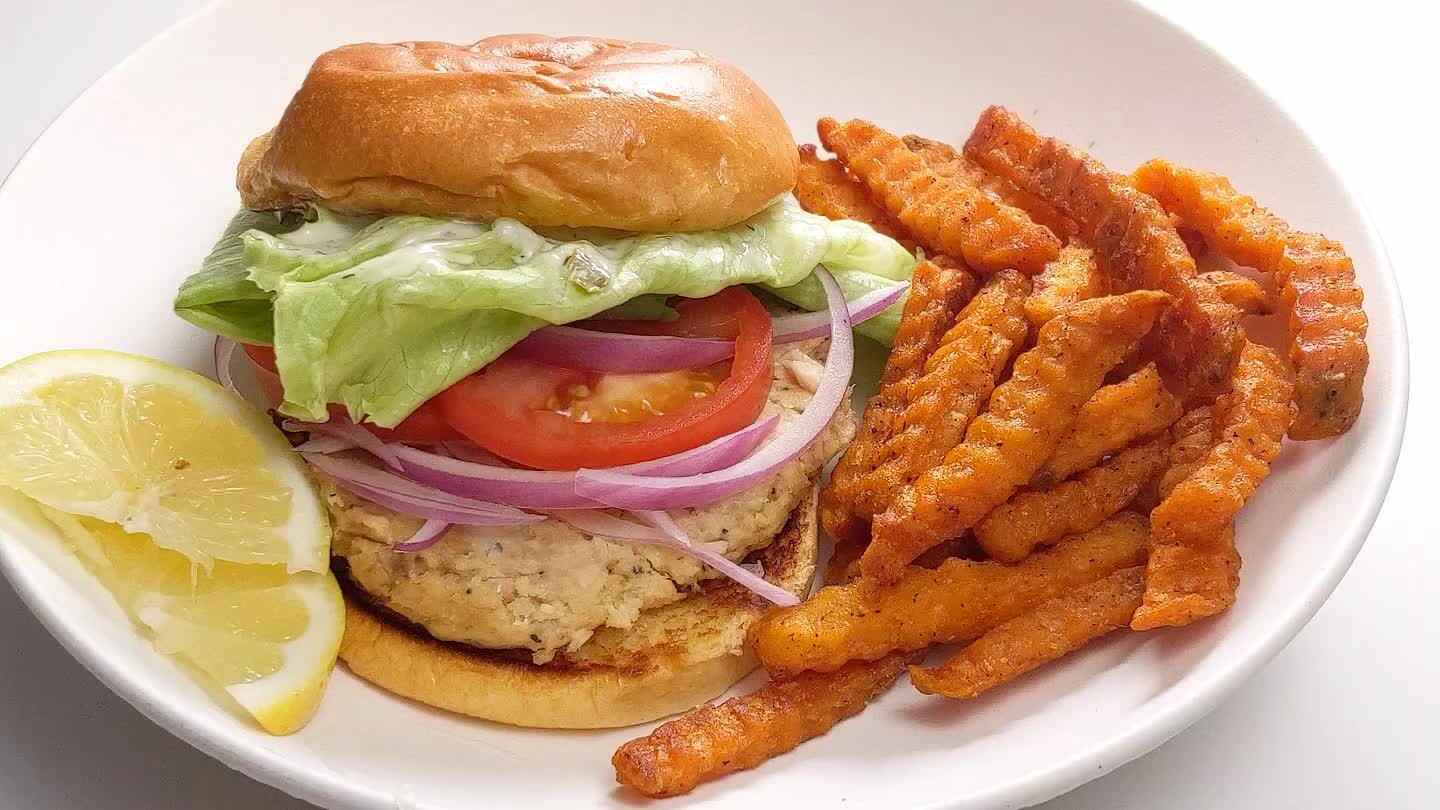 Comments