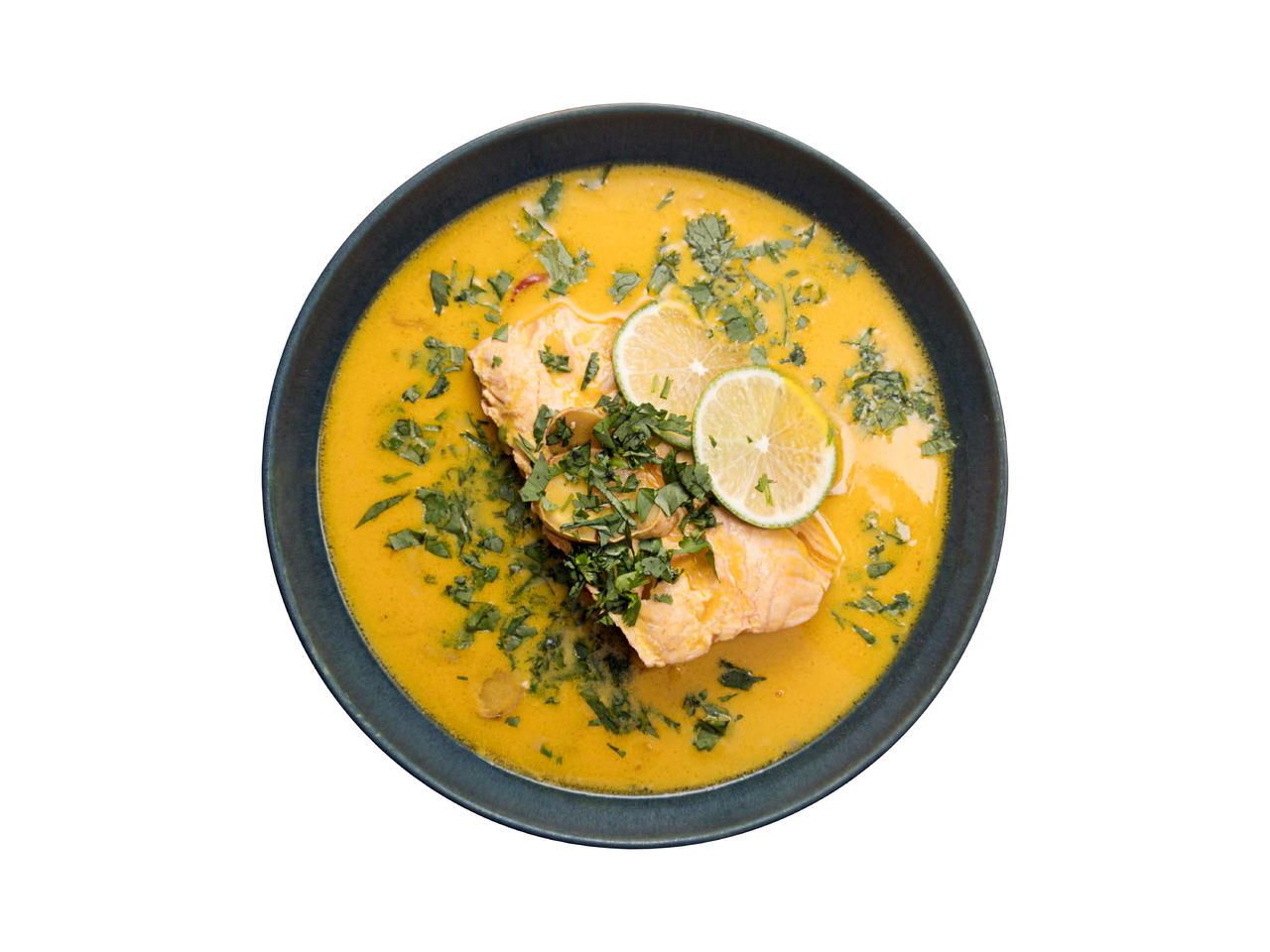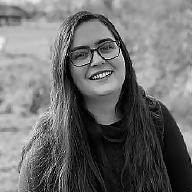 Recipe video made by Michelle
Published on 06/01/2020, viewed by 1703 , 0 Comments
2 portions
15m
When you poach salmon in this broth, it soaks up all the flavors! Perfectly balanced with the sweet carrot juice and sour lime juice. Feel free to serve with rice or noodles. Also delicious with clams or mussels!
What you will need
1 inch fresh Ginger
1 Lime
1 Shallot or Yellow Onion
1/2 bunch Cilantro
1 Cup Carrot Juice
1 Tbsp Olive Oil
15 oz can Coconut Milk
1 lb Salmon
(Nutritional facts 344 calories, 36.19 g fat, 4.45 g carbohydrates, 0.46 g protein, 170 mg cholesterol, 30 mg sodium)
How to cook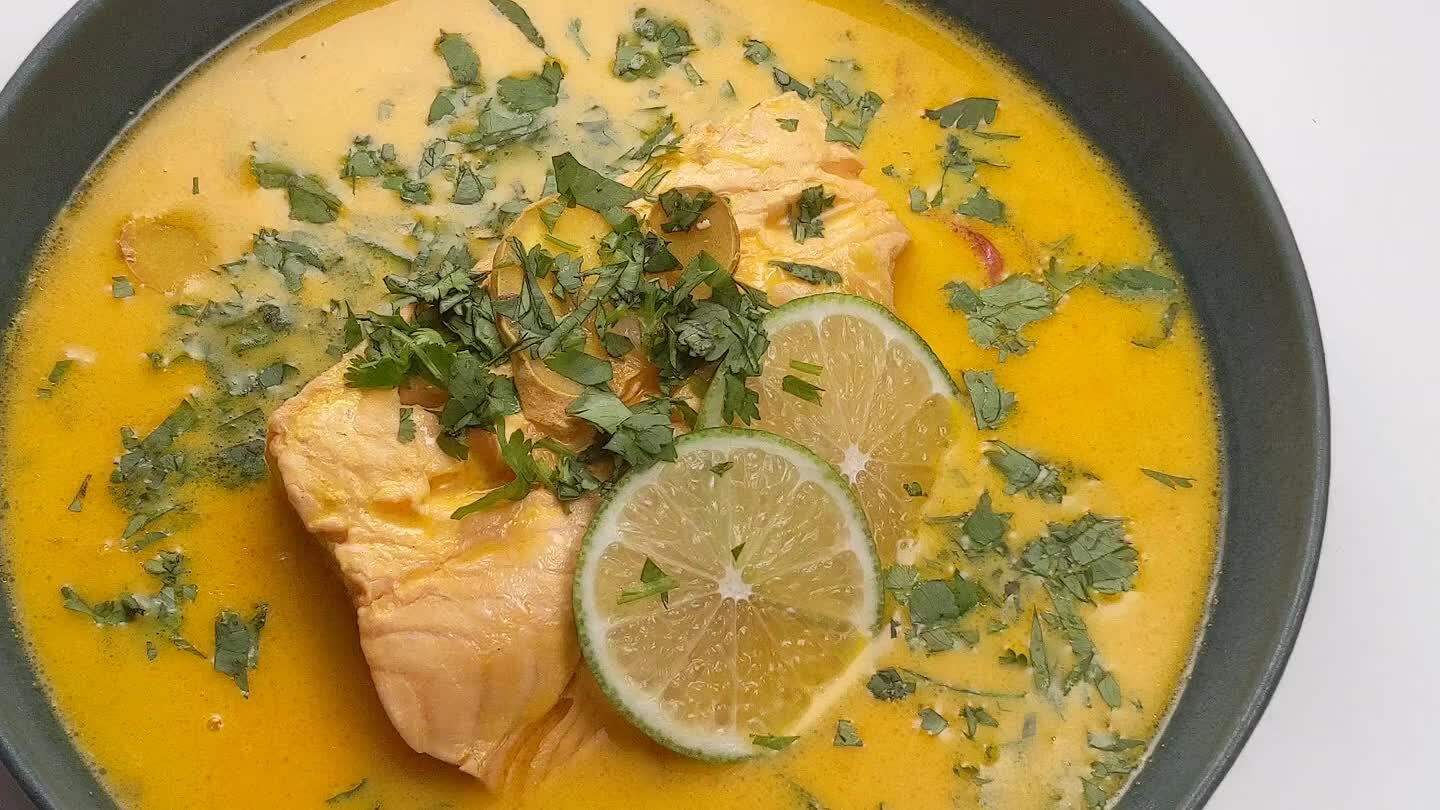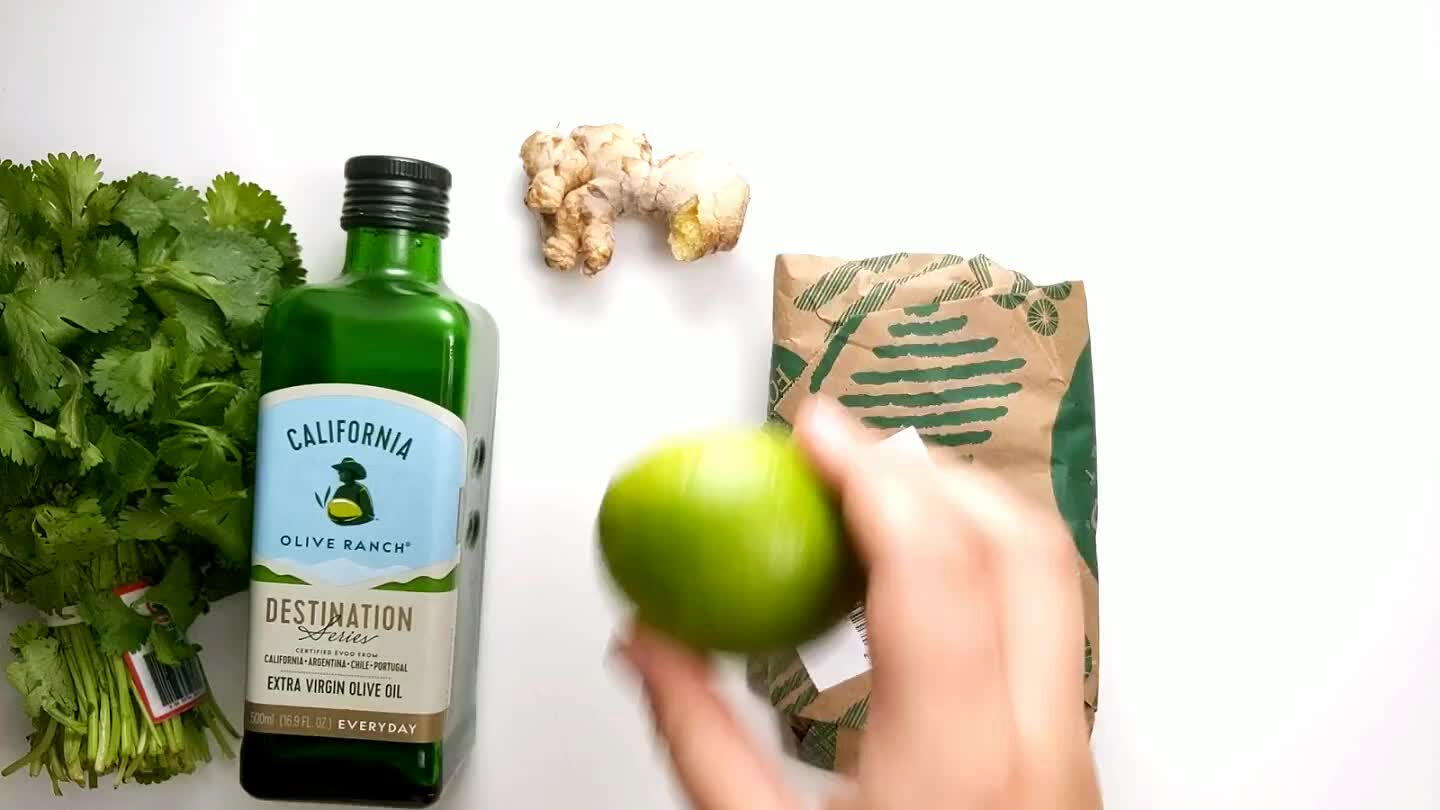 Gather all ingredients.
Portion all ingredients.
Slice ginger into thin rounds.
Cut the lime in half.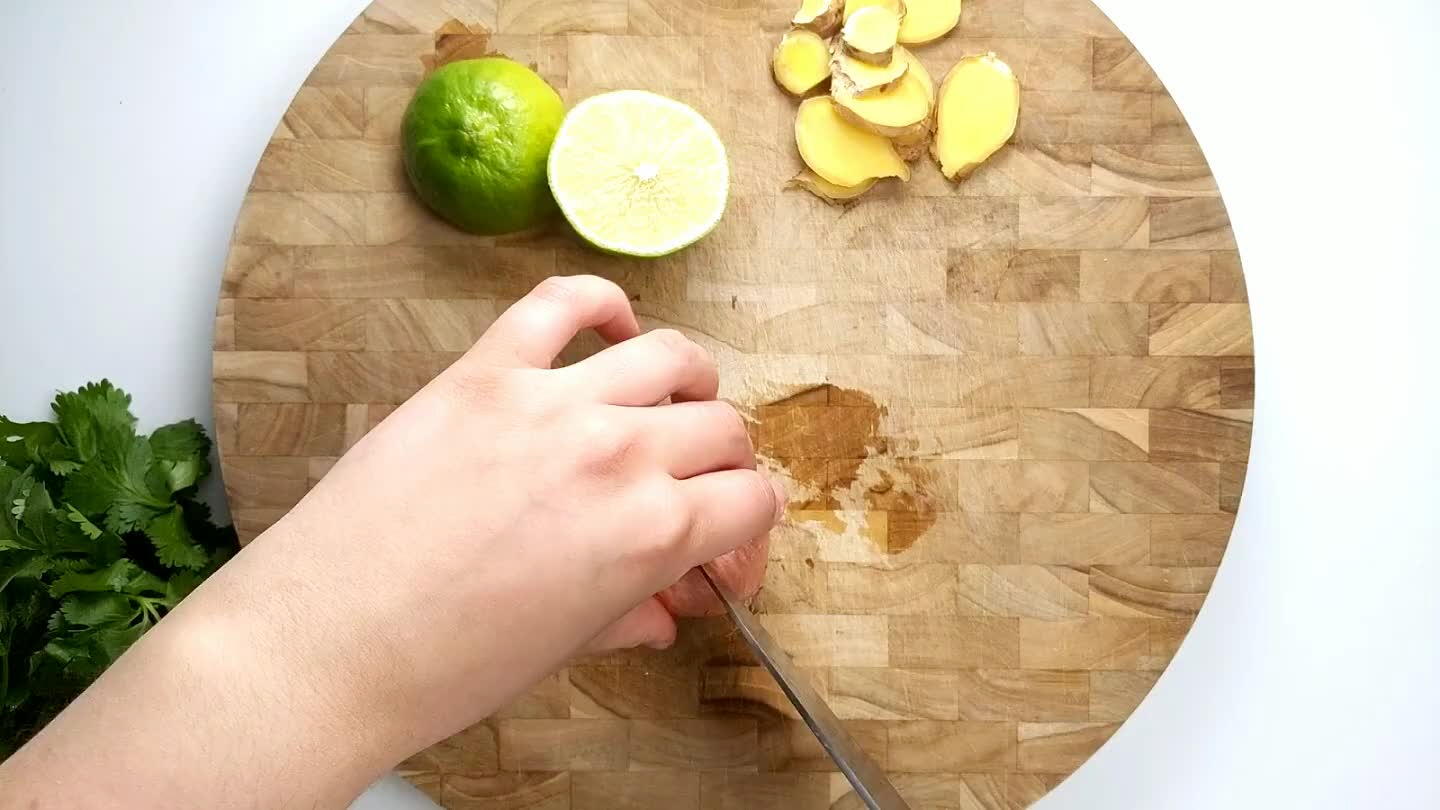 Cut the shallot into thin strips.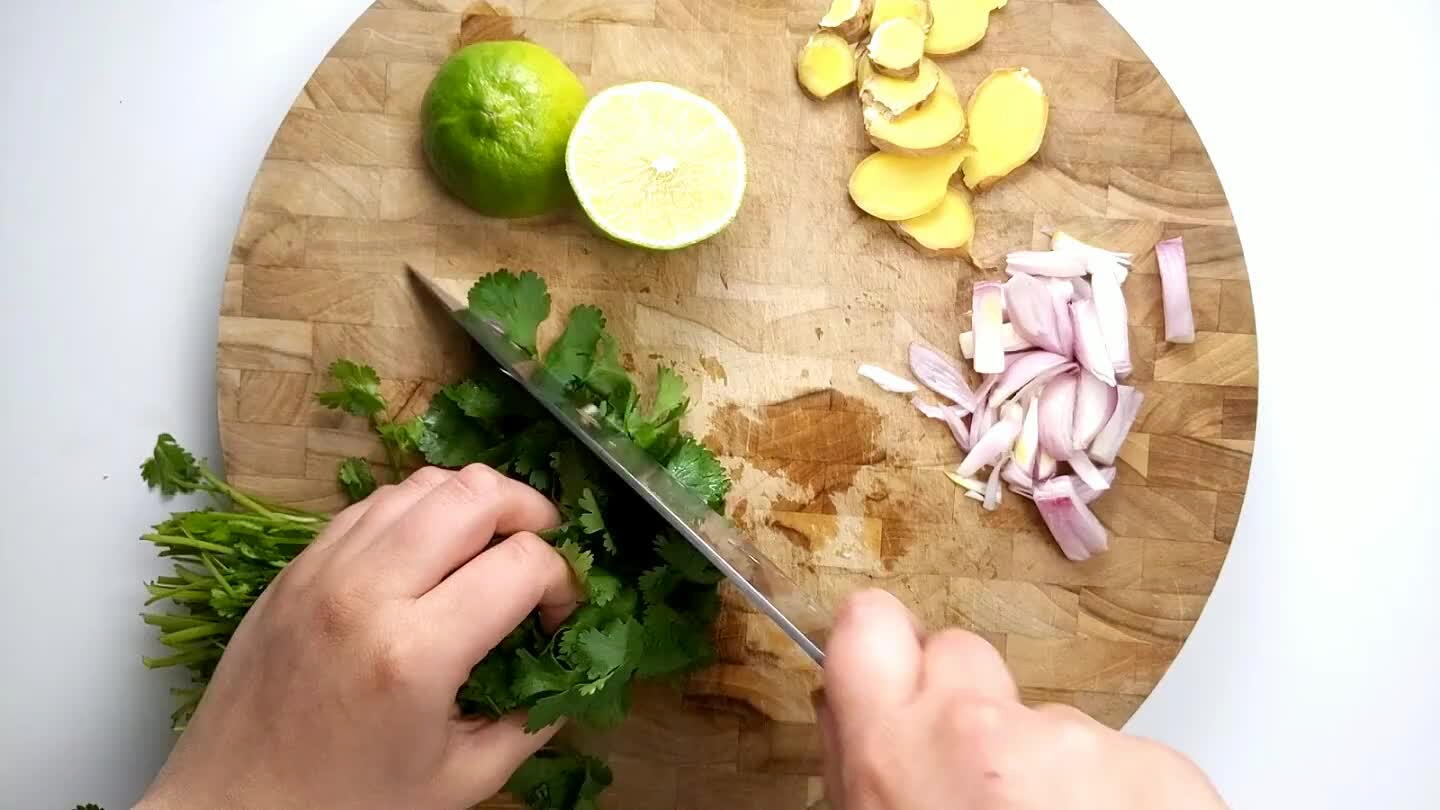 Finely chop the cilantro.
If your fillet still has skin on: Run a large chef's knife between the salmon and the skin. Tilt the blade of the knife slightly downward as you move in a slight sawing motion. Firmly hold onto the skin (use a paper towel for more traction if you need) and pull gently in the opposite direction that you are slicing. The skin should come off in one piece, but if not, turn fillet over and remove any leftover skin.
Heat the olive oil in a soup pot and add the sliced ginger and shallot. Saute for a few minutes until fragrant.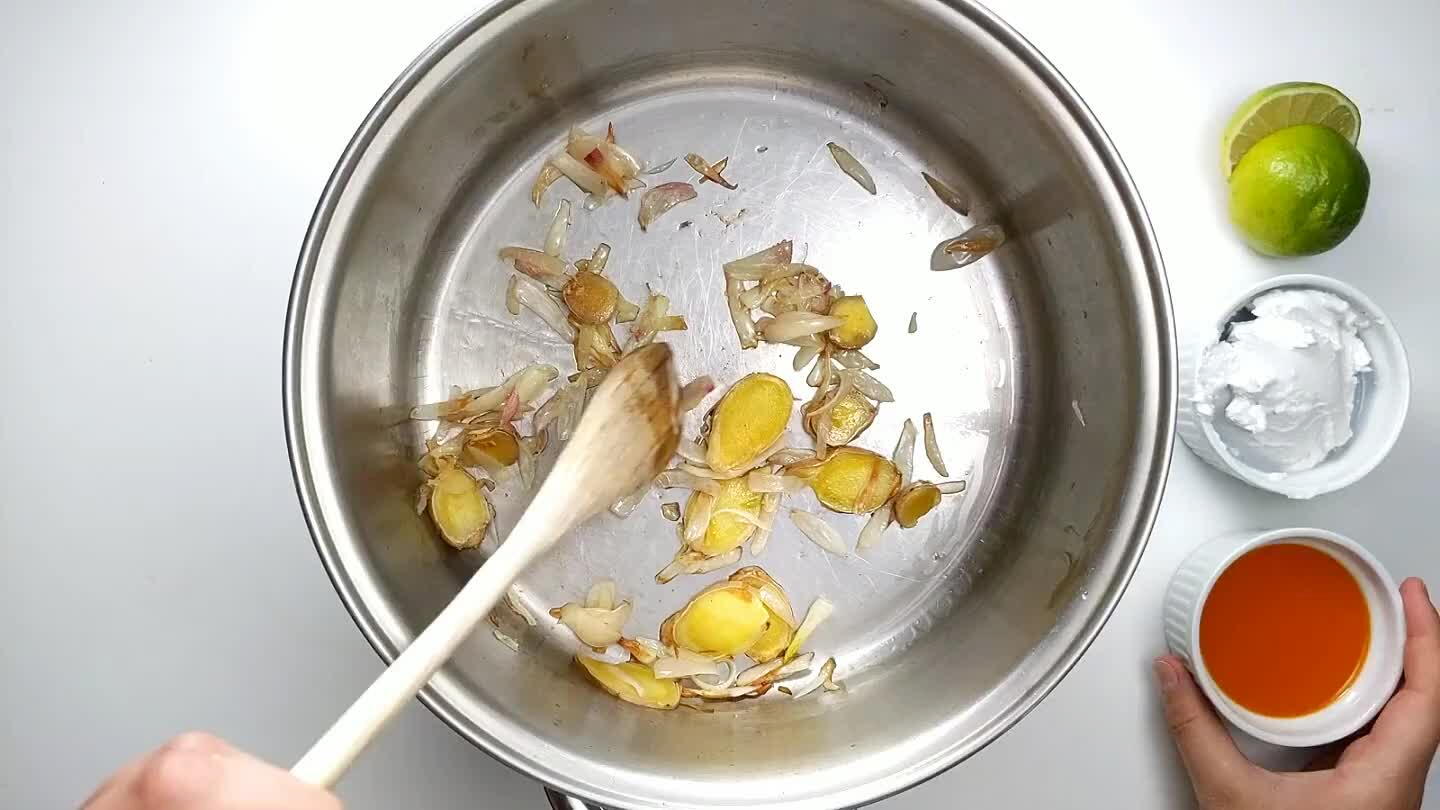 Pour in the carrot juice and coconut milk.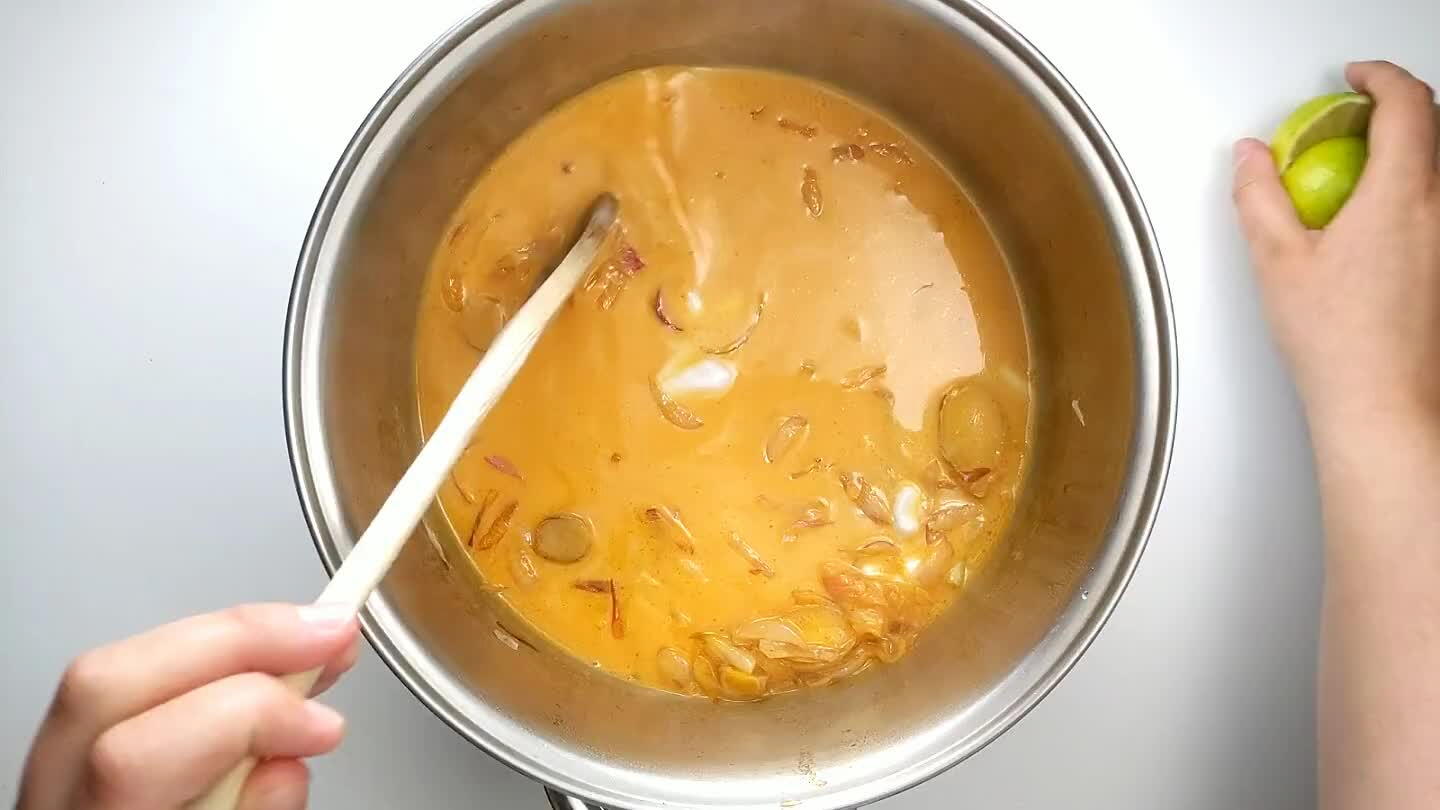 Toss in the lime halves. Bring the broth to a simmer.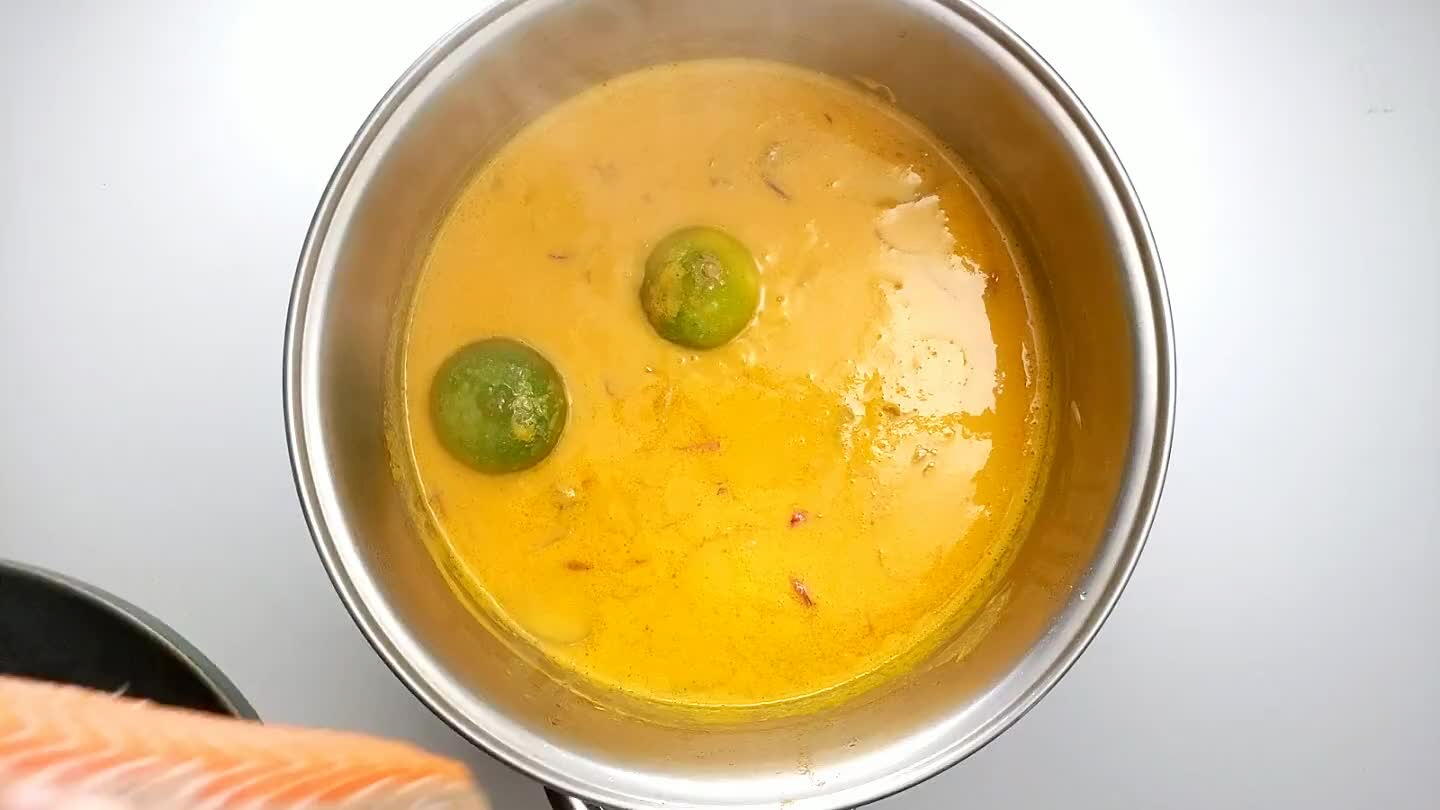 Carefully place the fish in the broth and top with a lid. Simmer for 3 minutes. If your fish is frozen, simmer for a few extra minutes.
Remove the lid and flip the fish over and cook with the lid for another 2-3 minutes.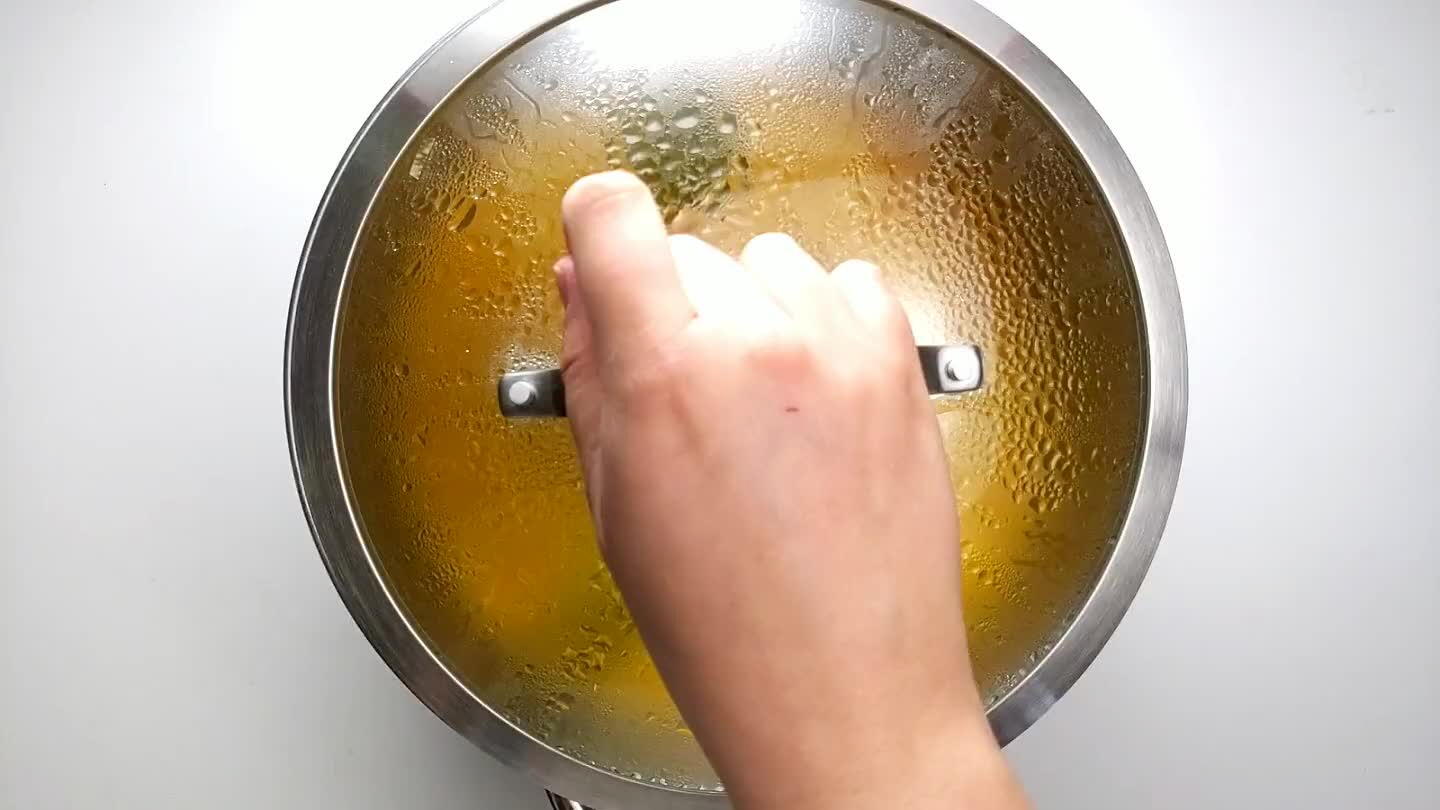 Remove the lid and finish by squeezing the juice from the lime halves and discarding them.
Comments