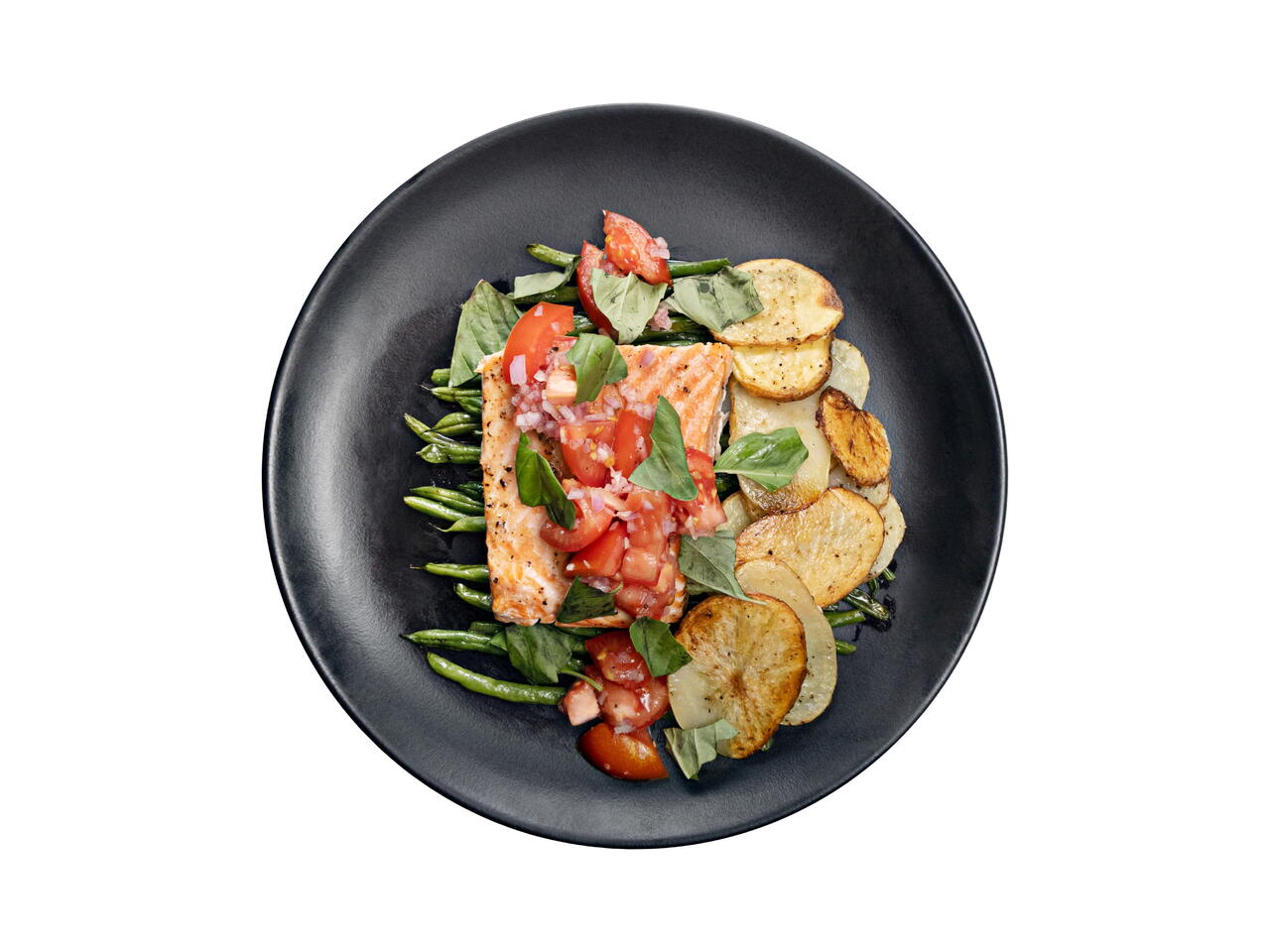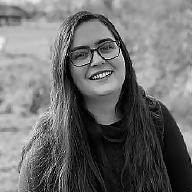 Recipe video made by Michelle
Published on 06/30/2020, viewed by 1820 , 2 Comments
4 portions
30m
Just a few simple seasonings dress up nice fish and produce for a super easy and light meal.
What you will need
1 lb Yellow Potatoes
Olive Oil
Salt
Black Pepper
1lb Green Beans
1 1/2 lb Fresh Salmon
1 Shallot
2 Tbsp Lemon Juice
4 Roma Tomatoes
.5 oz Fresh Basil Leaves
(Nutritional facts 372 calories, 37.06 g fat, 9 g carbohydrates, 1 g protein, 172 mg cholesterol, 306 mg sodium)
How to cook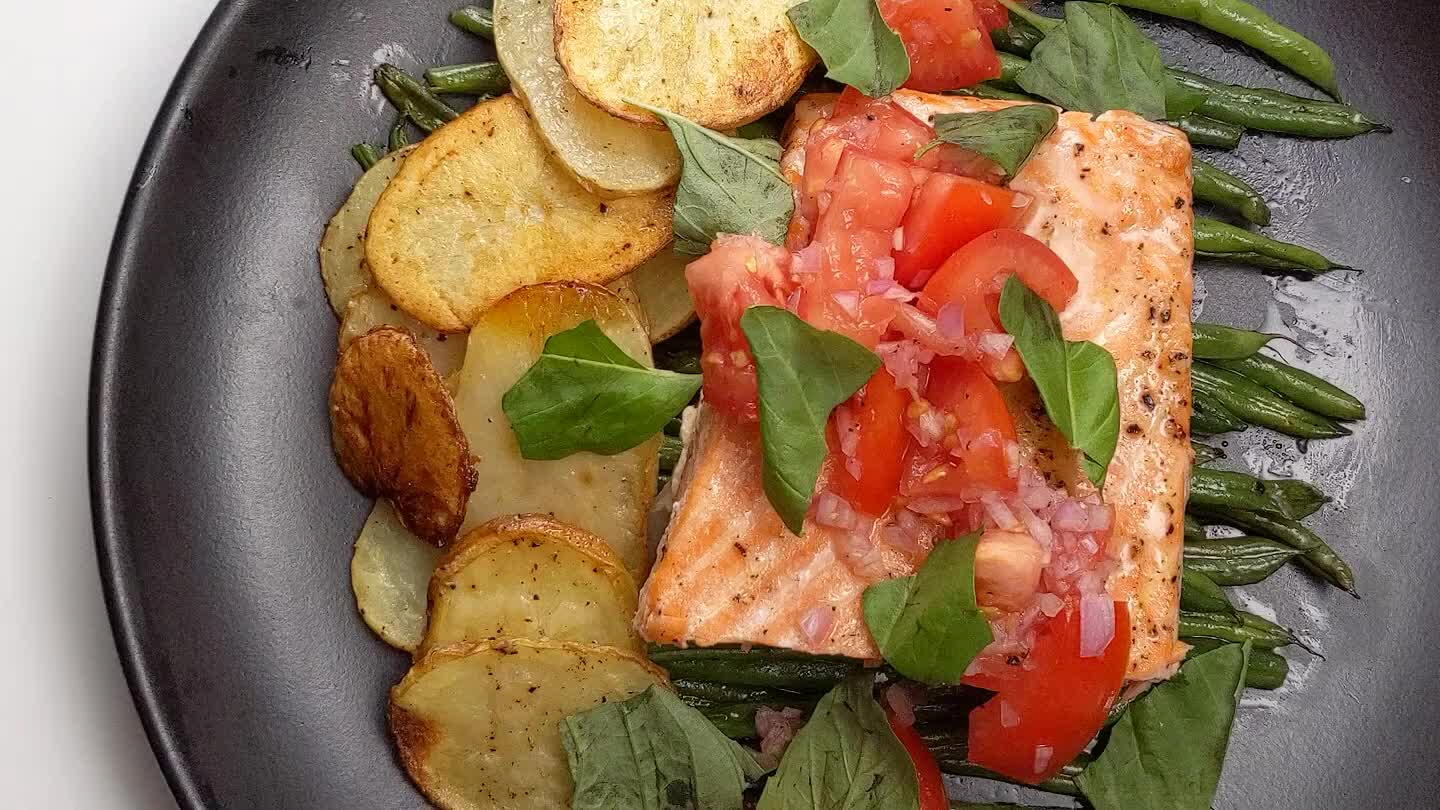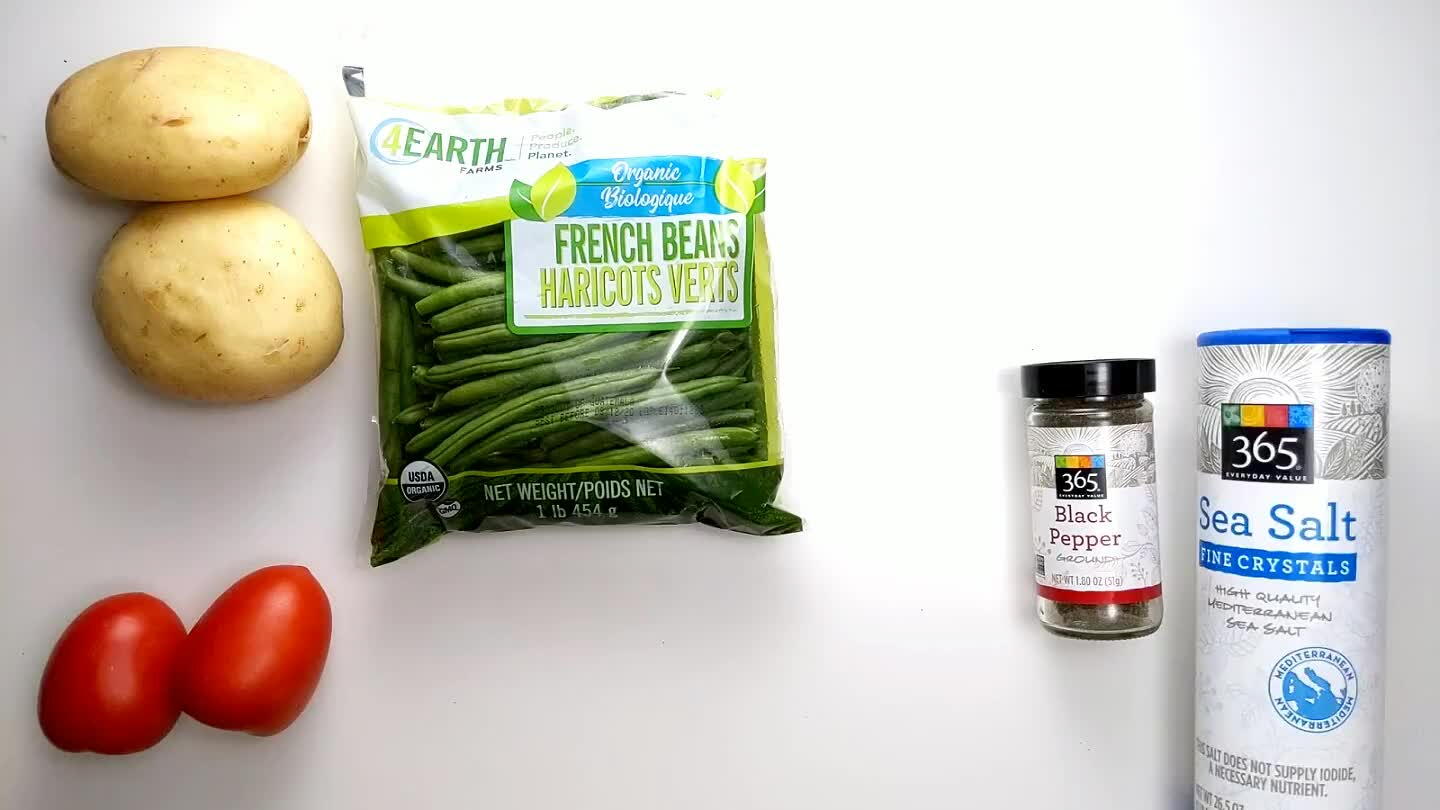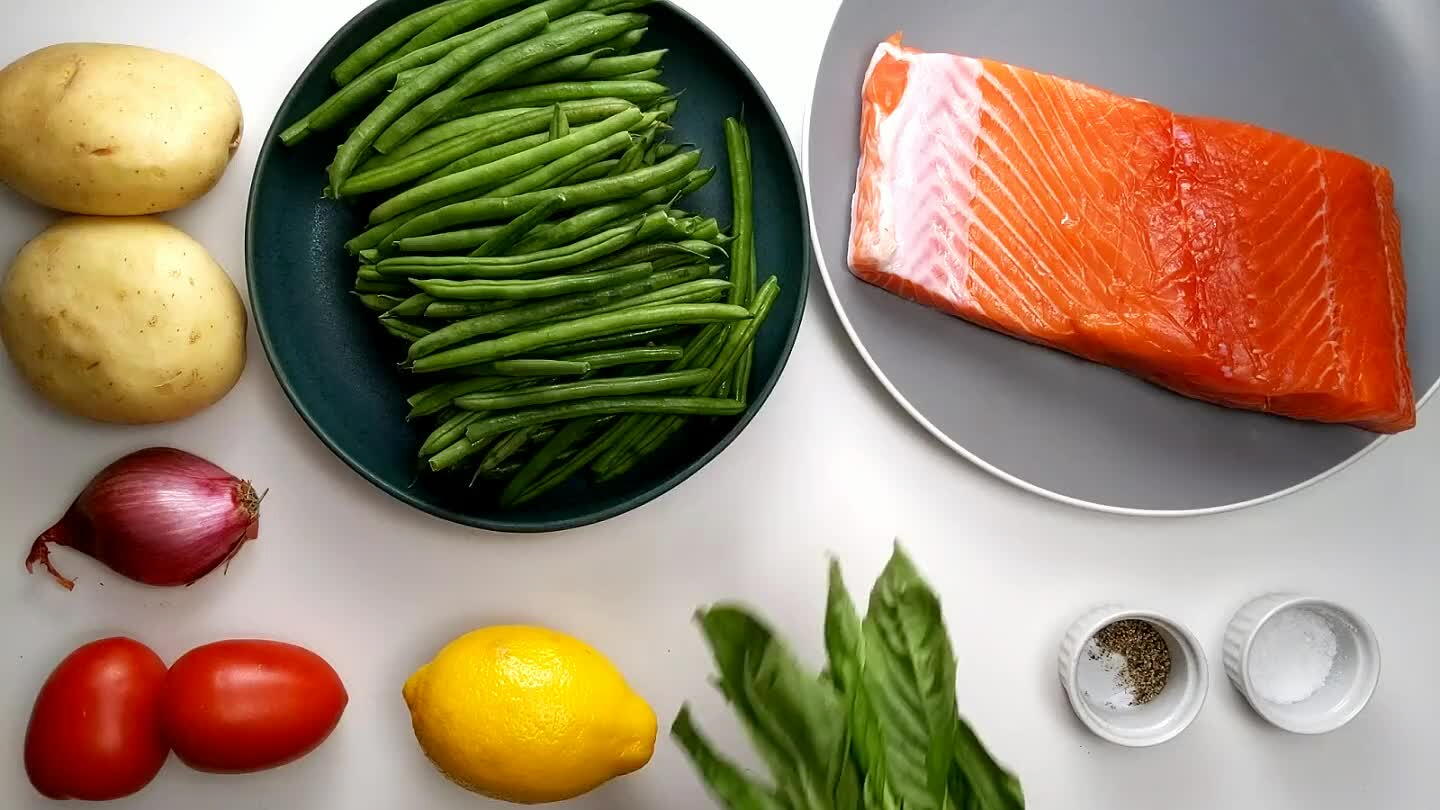 Gather and portion all ingredients. If your fish is frozen, you may need to add some extra time in the oven.
Cut the potatoes into thin slices.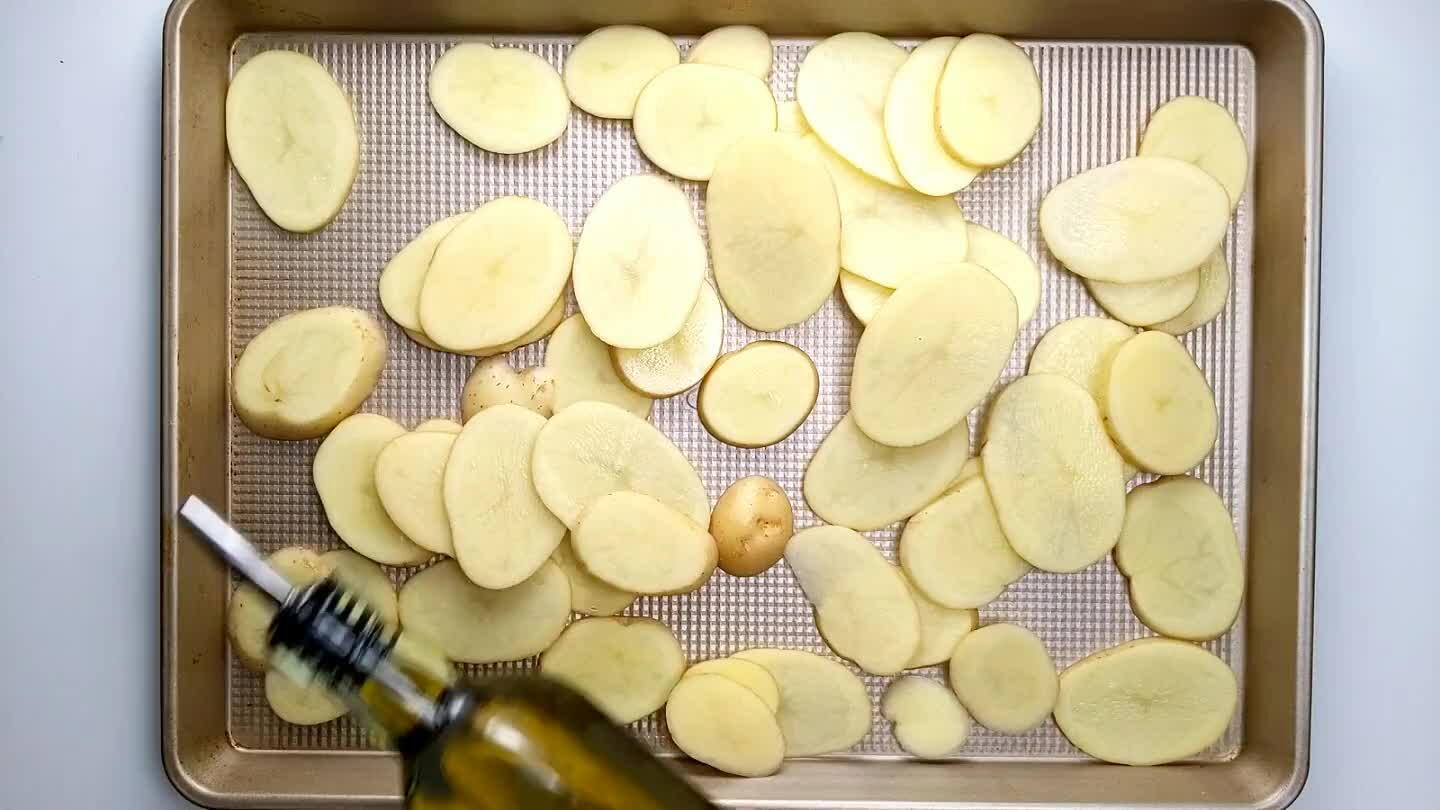 Drizzle enough olive oil to lightly coat the potatoes. Mix.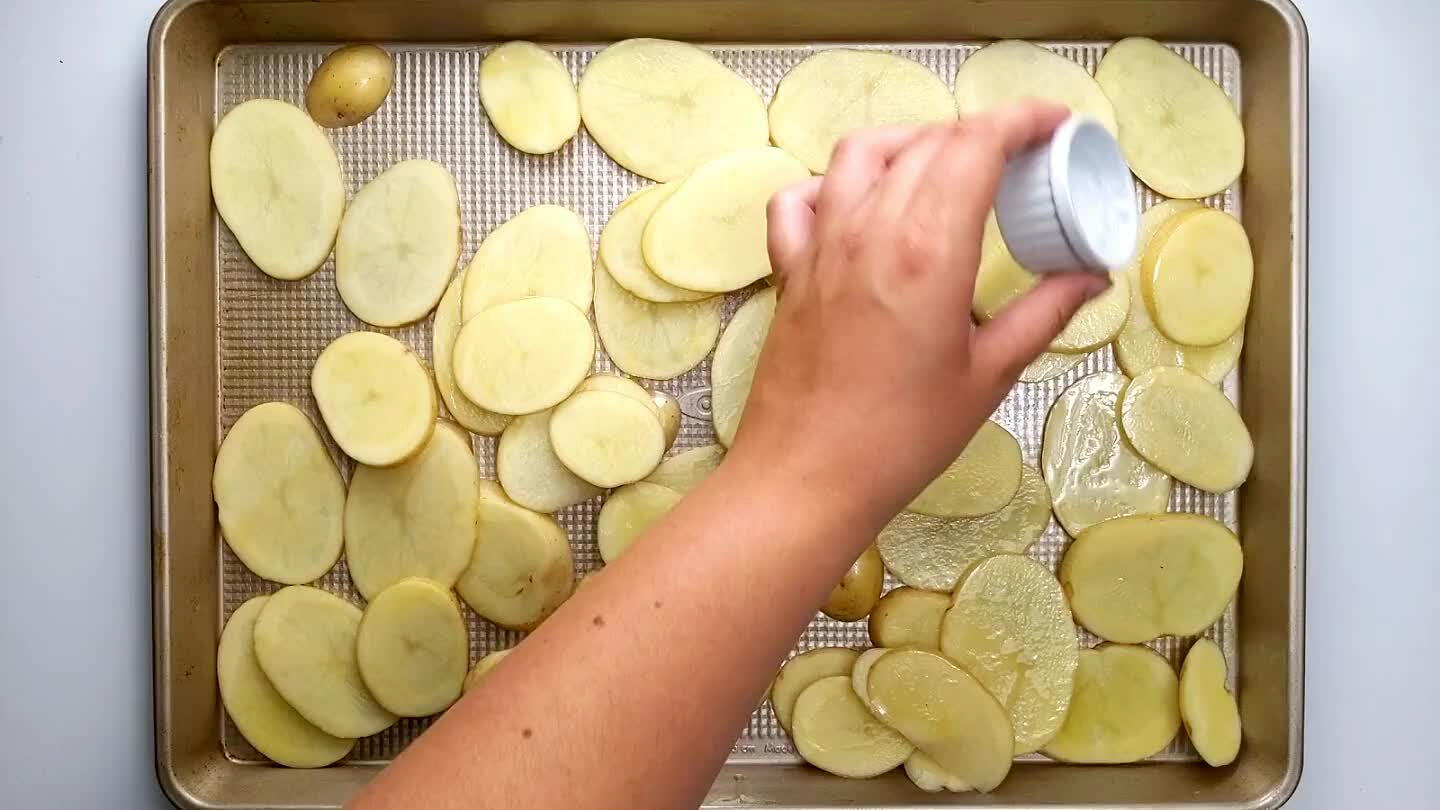 Sprinkle about 1/2 a tsp of salt and 1/4 tsp of black pepper over the potatoes and again mix to coat.
Bake for about 10 minutes while you prepare the fish and green beans
If there are still bones in the salmon, you can use pliers, or tweezers to pull them out.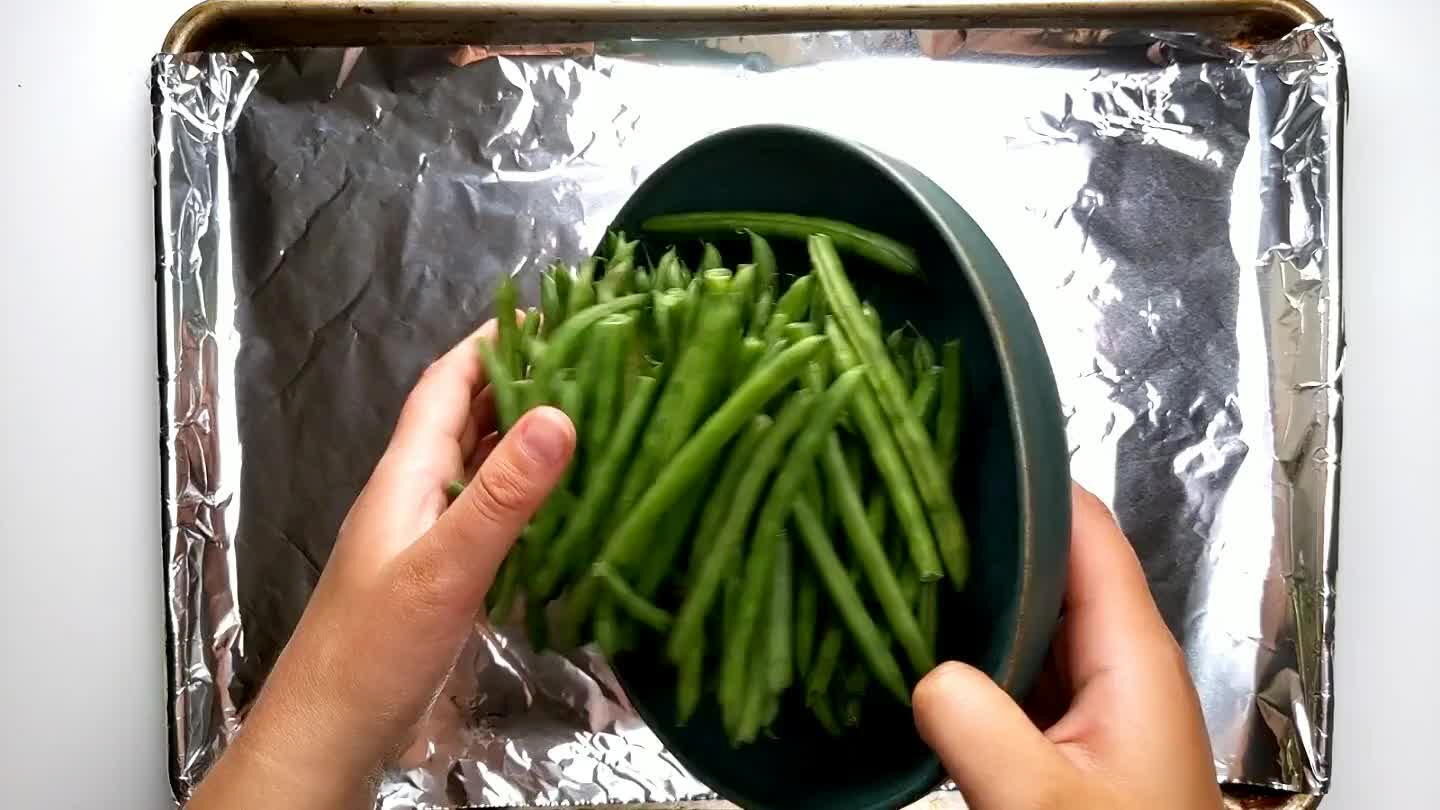 Add green beans to a baking pan.
Make a space in the middle of the pan to place the salmon.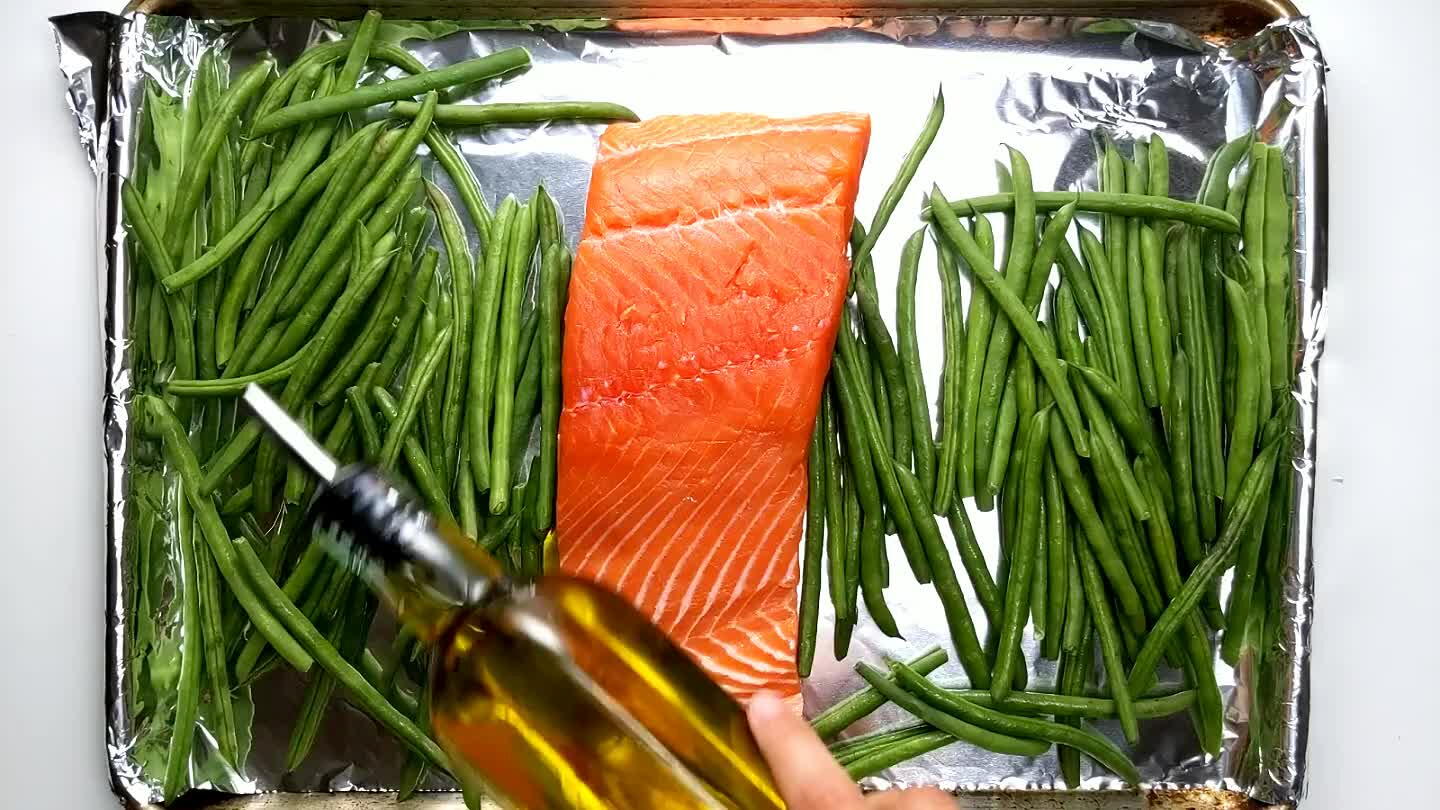 Drizzle olive oil over the beans and salmon.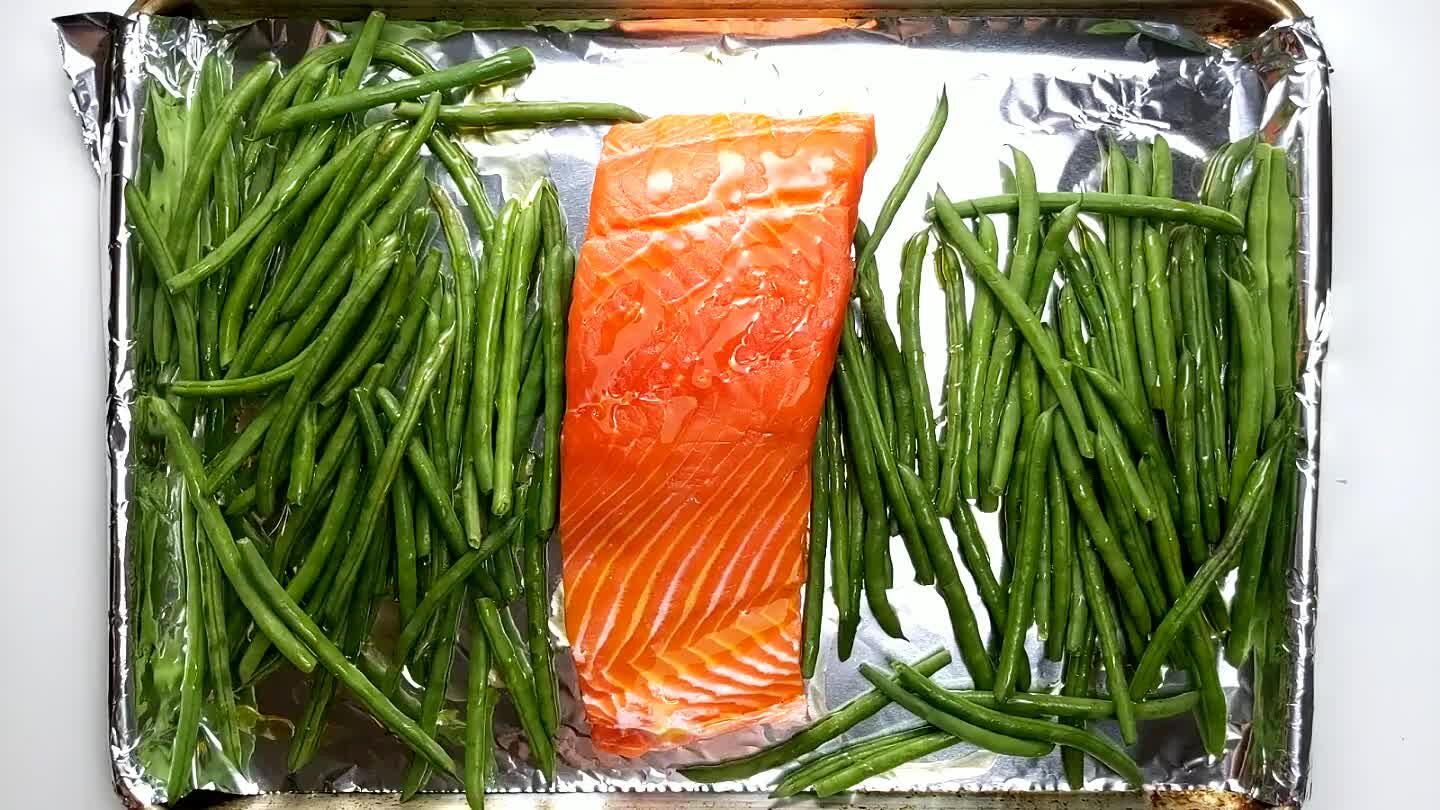 Sprinkle salt and black pepper over the green beans and the salmon.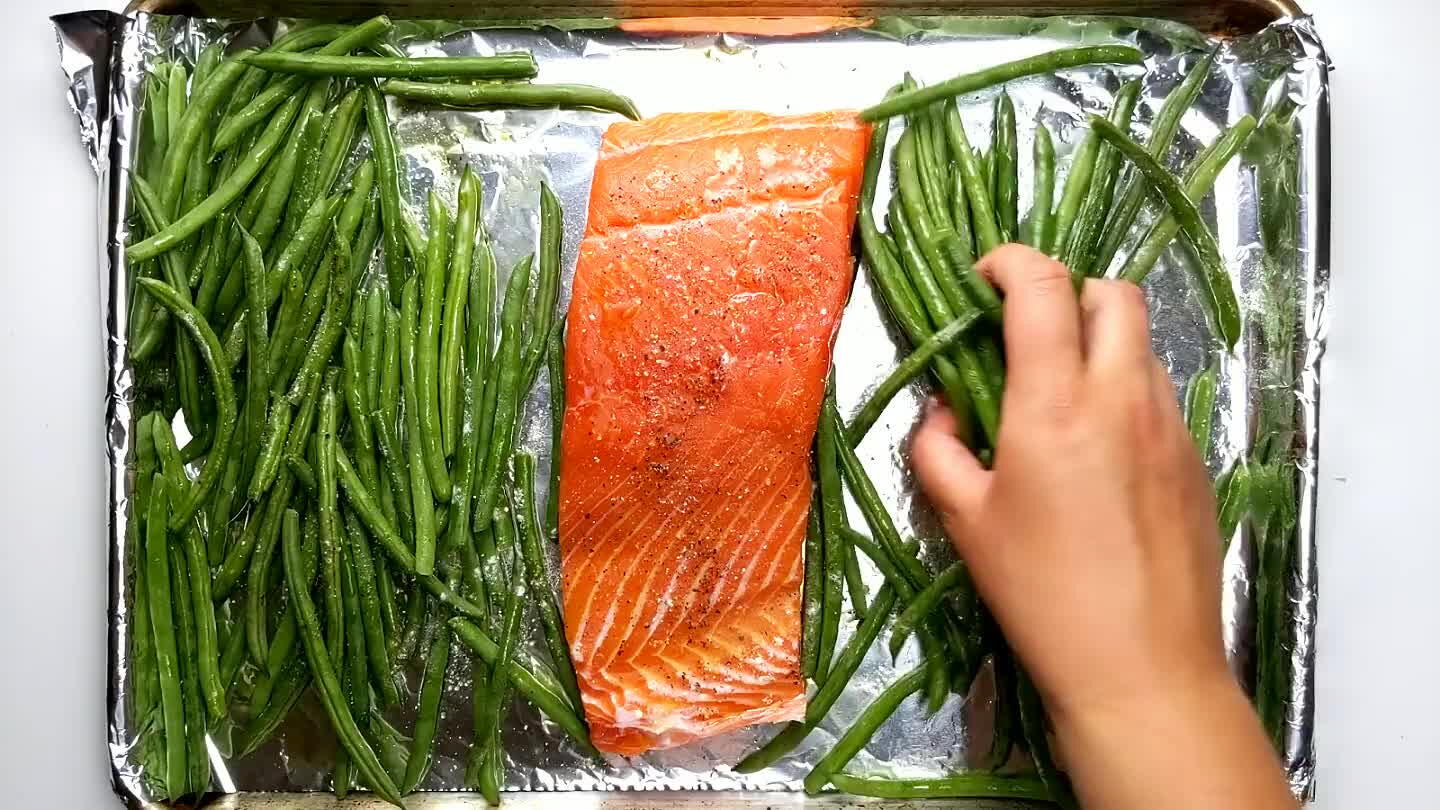 Toss the green beans to coat in the olive oil and seasonings. Rub the olive oil and seasonings into the salmon as well.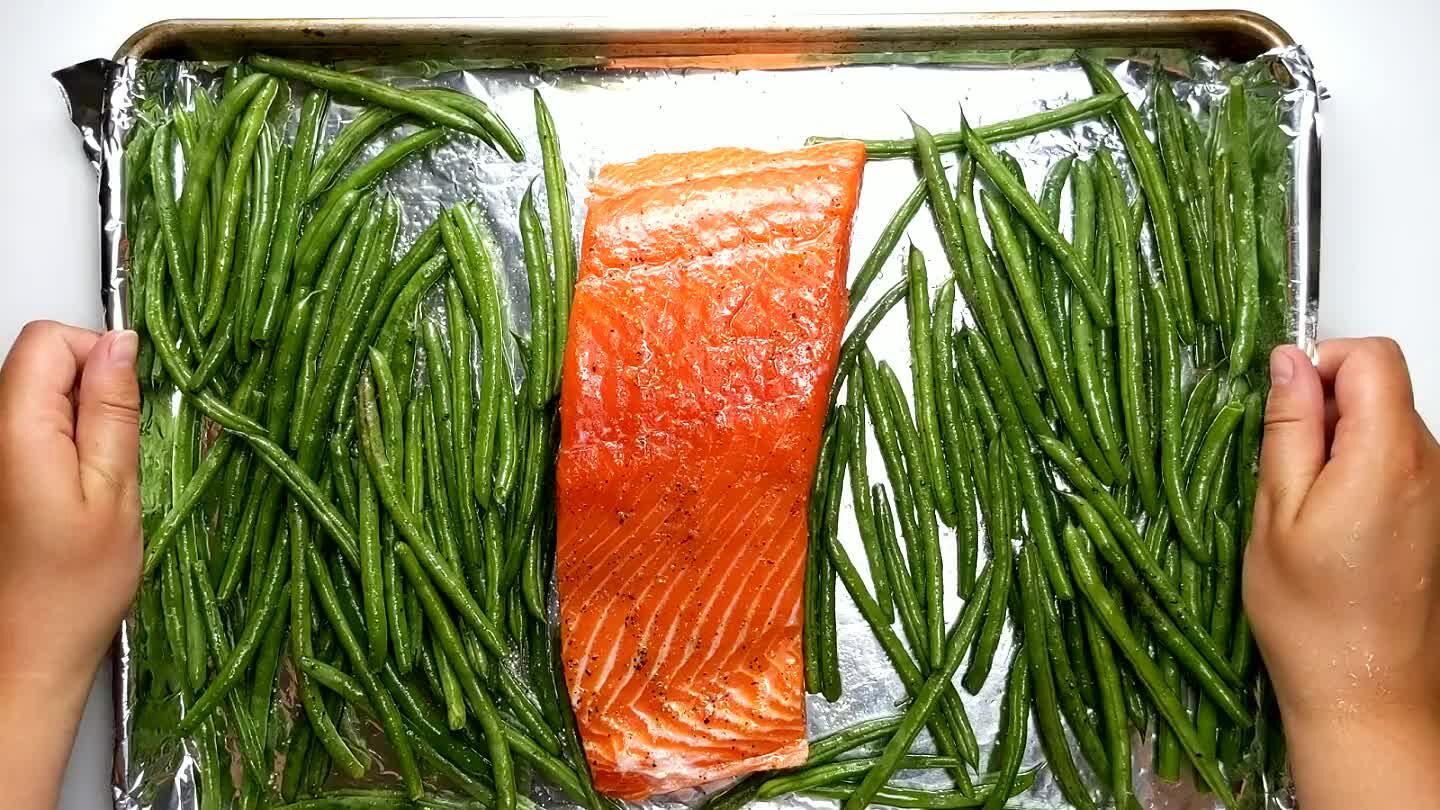 Bake for about 10 more minutes. Depending on the thickness of the salmon it may take slightly longer to finish cooking through.
Cut both ends off of the shallot, cut in half, and remove the pappery skin.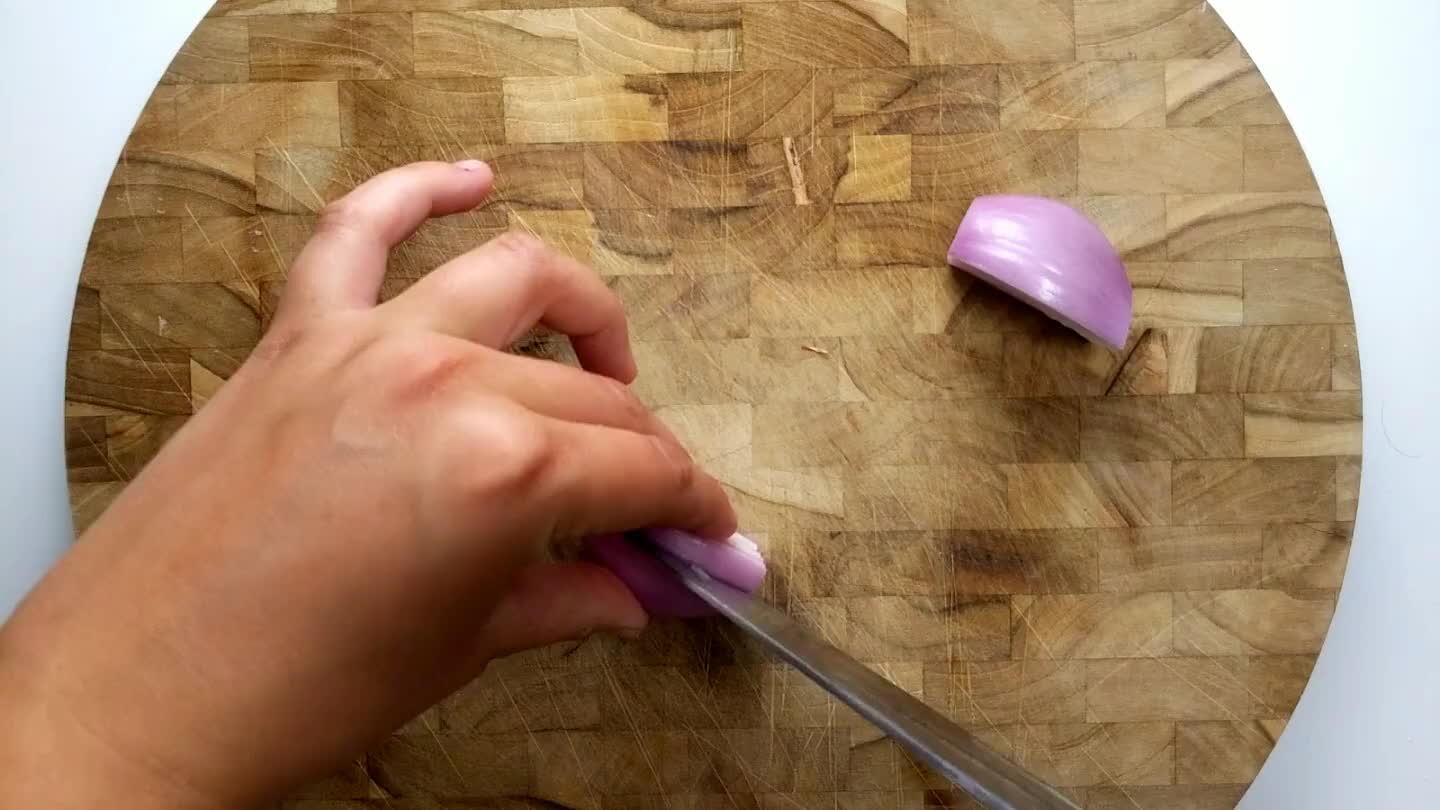 Slice accross the shallot, turn on its side and slice into matchsticks.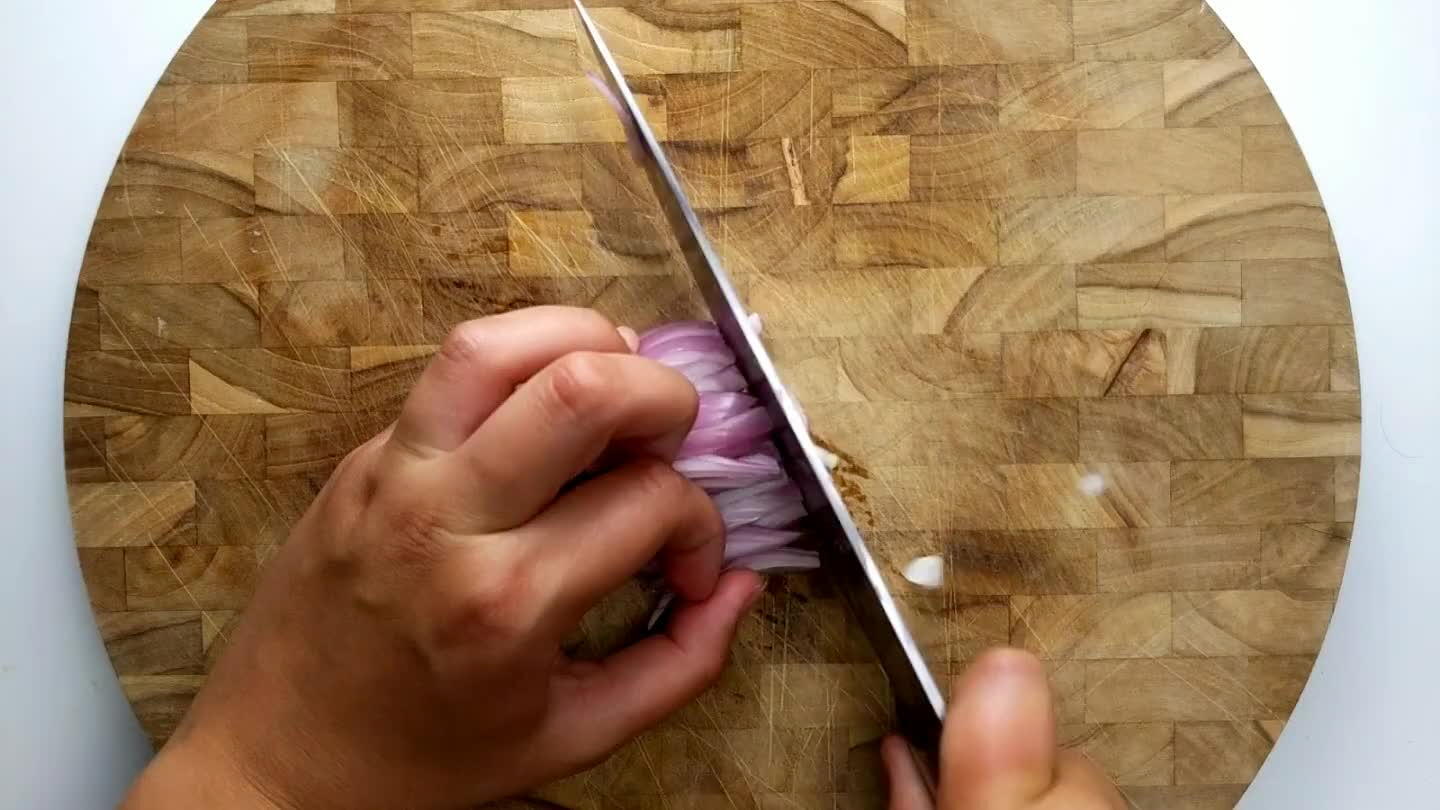 Chop the shallot slices into a fine dice. Run the knife over it to chop into even smaller pieces.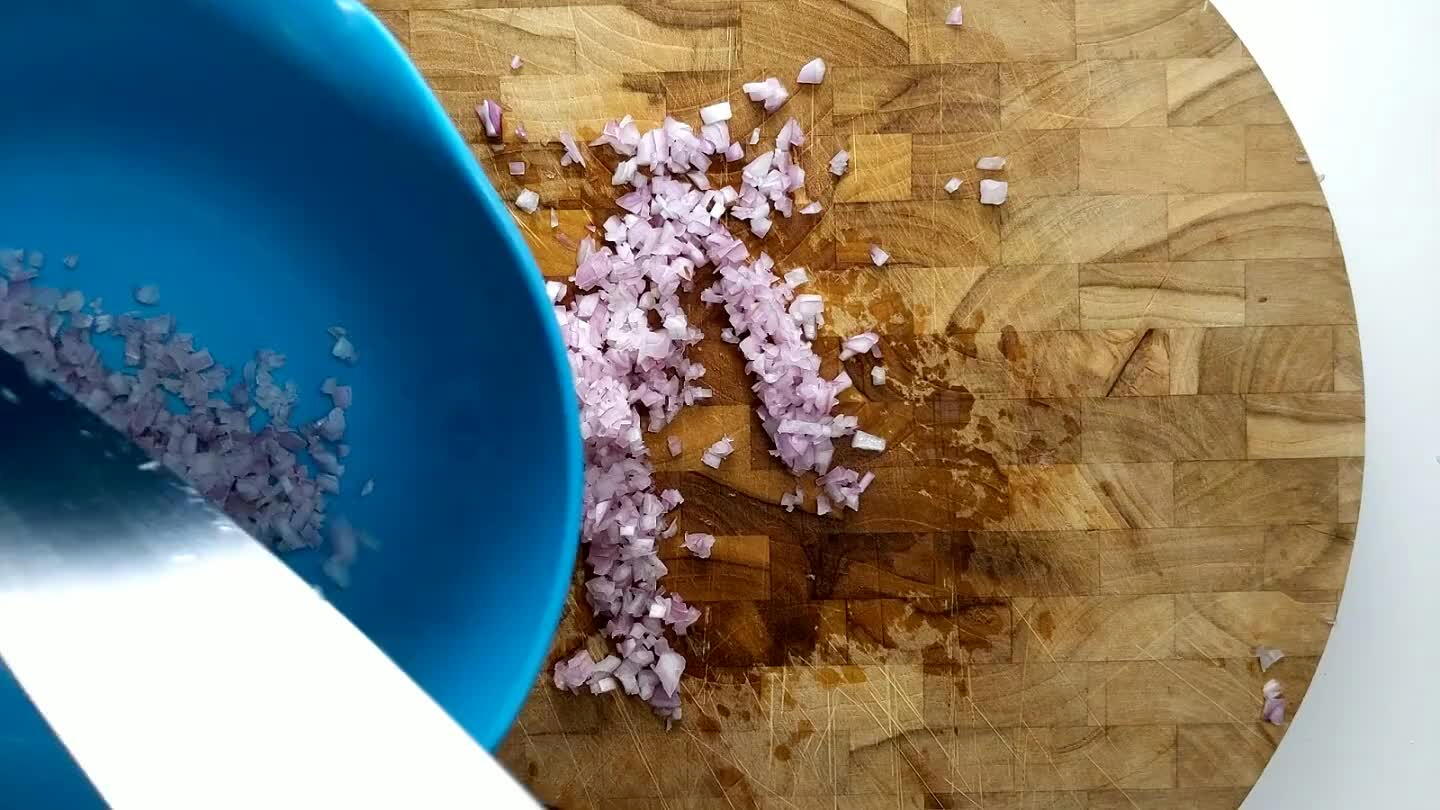 Add the finely diced shallot to a small bowl.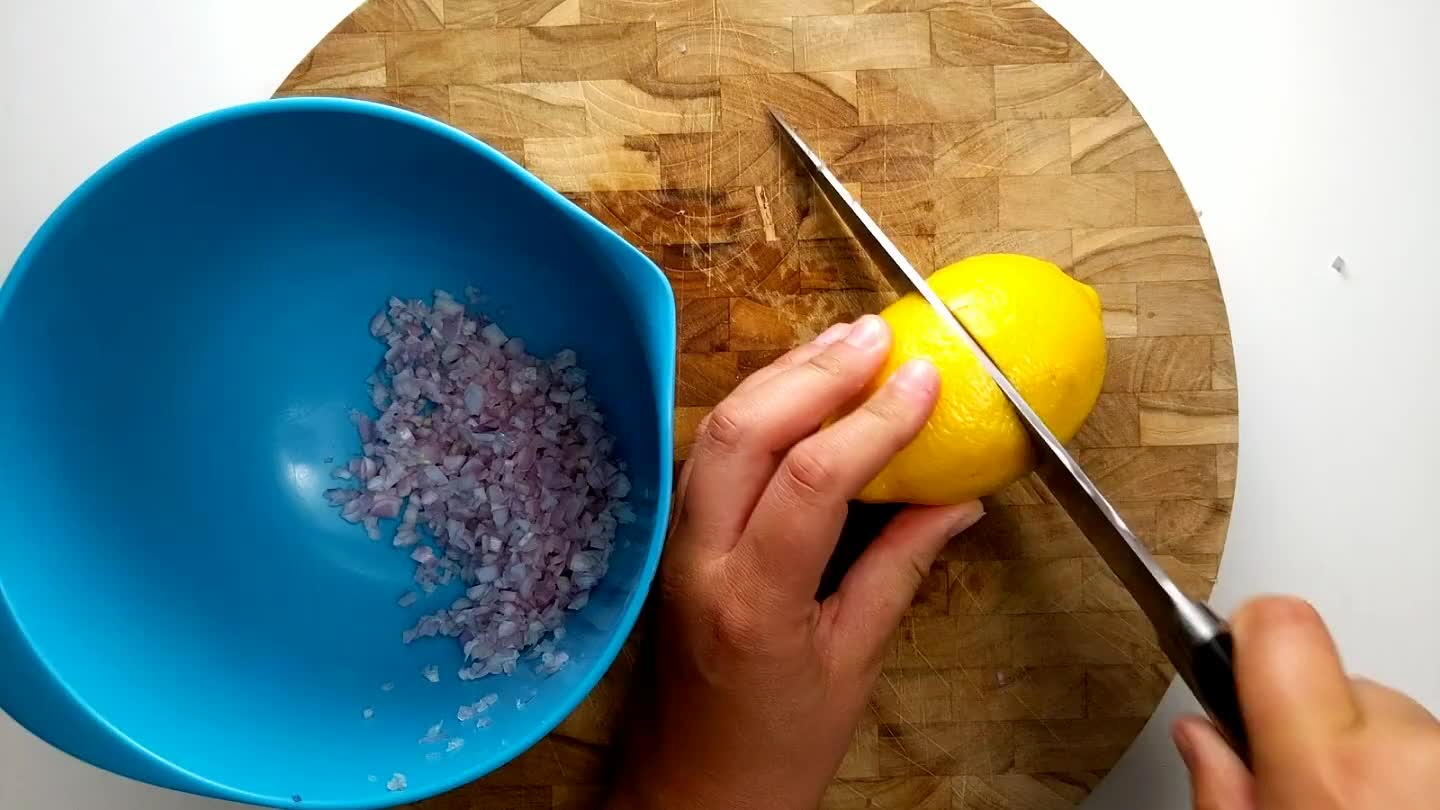 Cut the lemon in half and squeeze the juice right over the shallot.
Season with a pinch of black pepper and salt.
Cut the tomatoes in half and then cut a V into each half to remove the stem.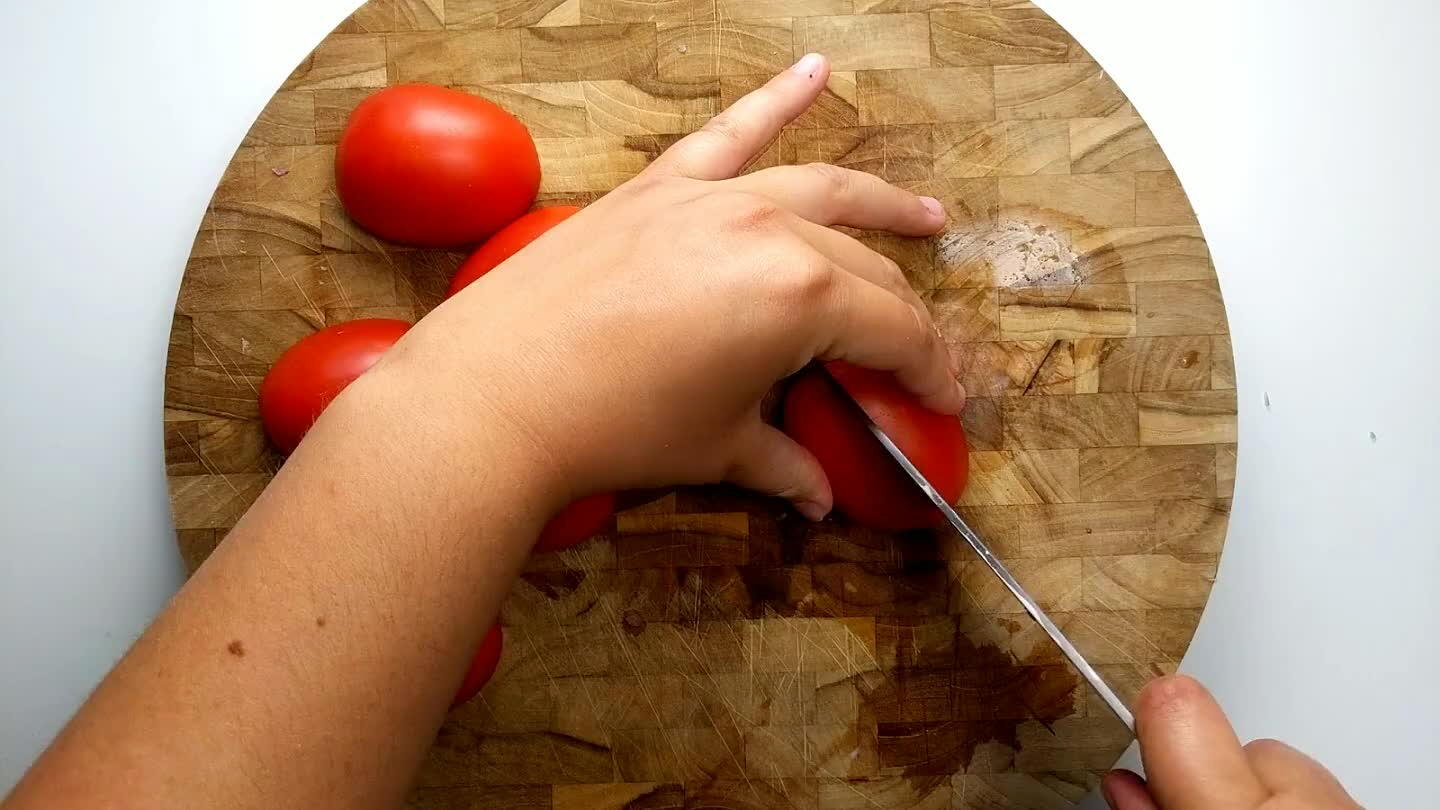 Cut the halves in half again and then slice.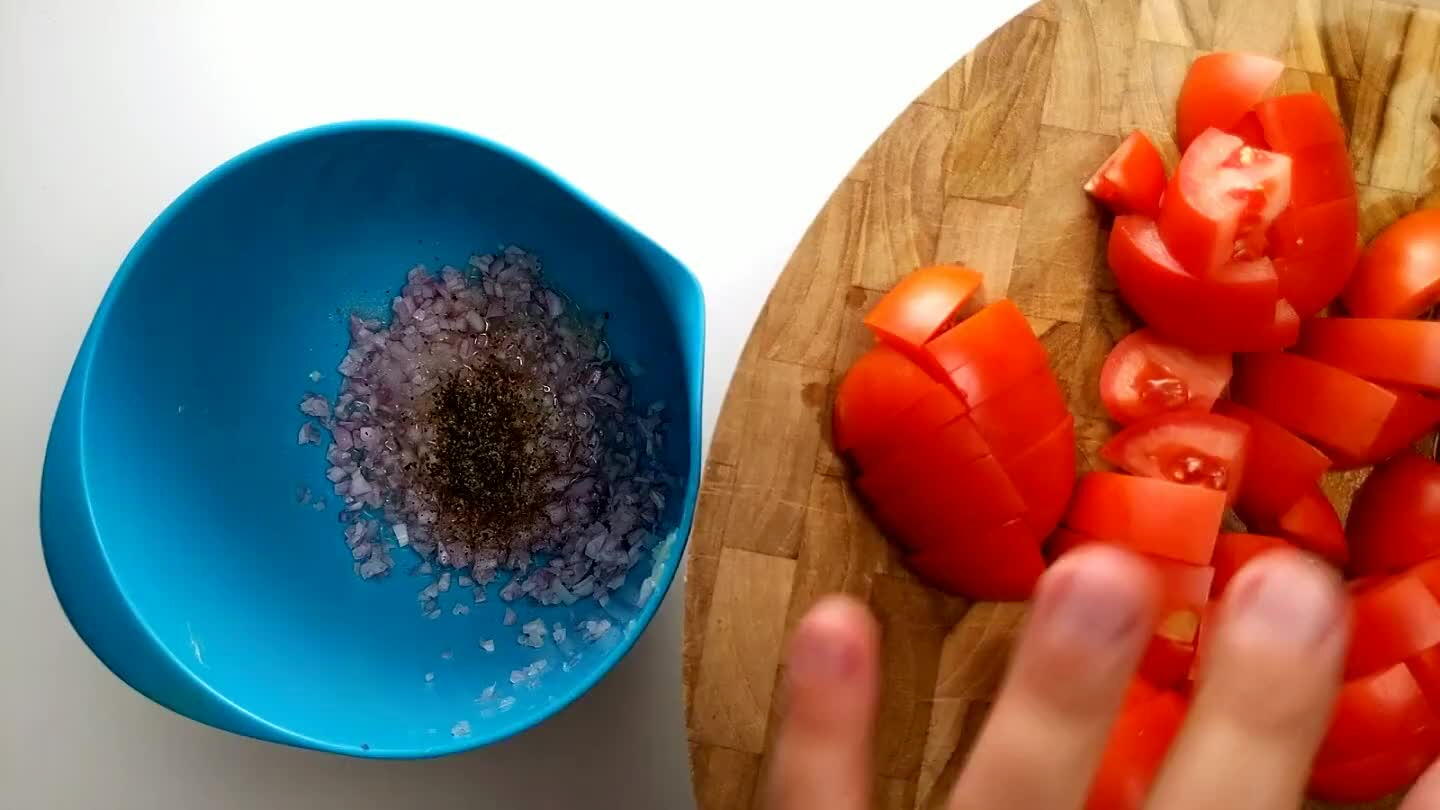 Add the tomatoes to the bowl with the lemon juice and shallot. Stir to coat.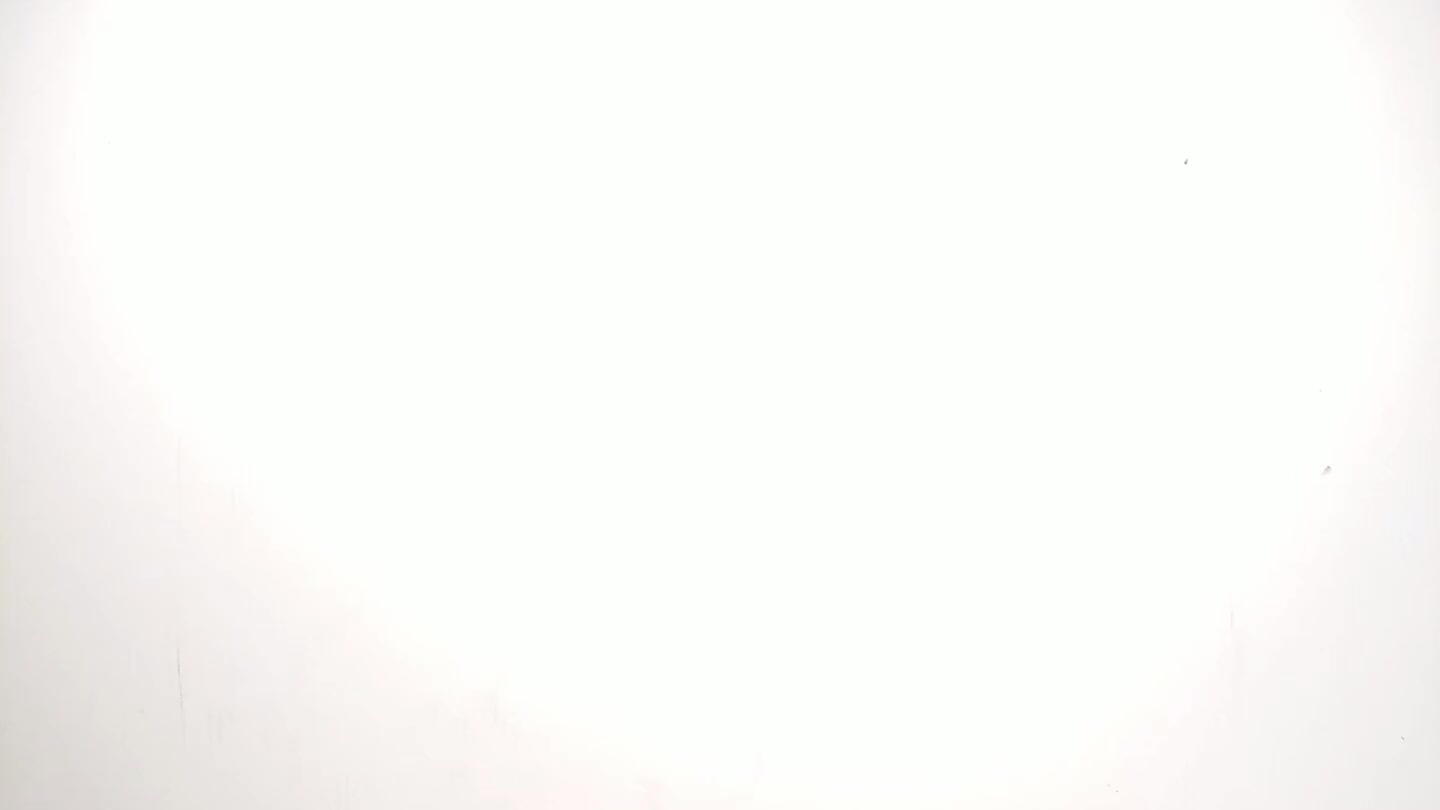 When the potatoes are a little crispy and cooked through, and the salmon easily flakes apart, pull both pans from the oven.
Add green beans to the plate. Top with the salmon and then the tomato and shallot salad. Serve with the potatoes as well. Tear the fresh leaves of basil and scatter them over the top.
Comments