Scallion Smashed Potatoes
4 portions
25m
Simple and quick mashed potatoes. No harder than the boxed stuff and a million times better.
What you will need
1 lb Peewee Potatoes
1 bunch Scallions
1/2 cup Cream
1 tbsp Unsalted Butter
Salt
Pepper
(Nutritional facts 212 calories, 6.25 g fat, 40.95 g carbohydrates, 4.83 g protein, 2 mg cholesterol, 1306 mg sodium)
How to cook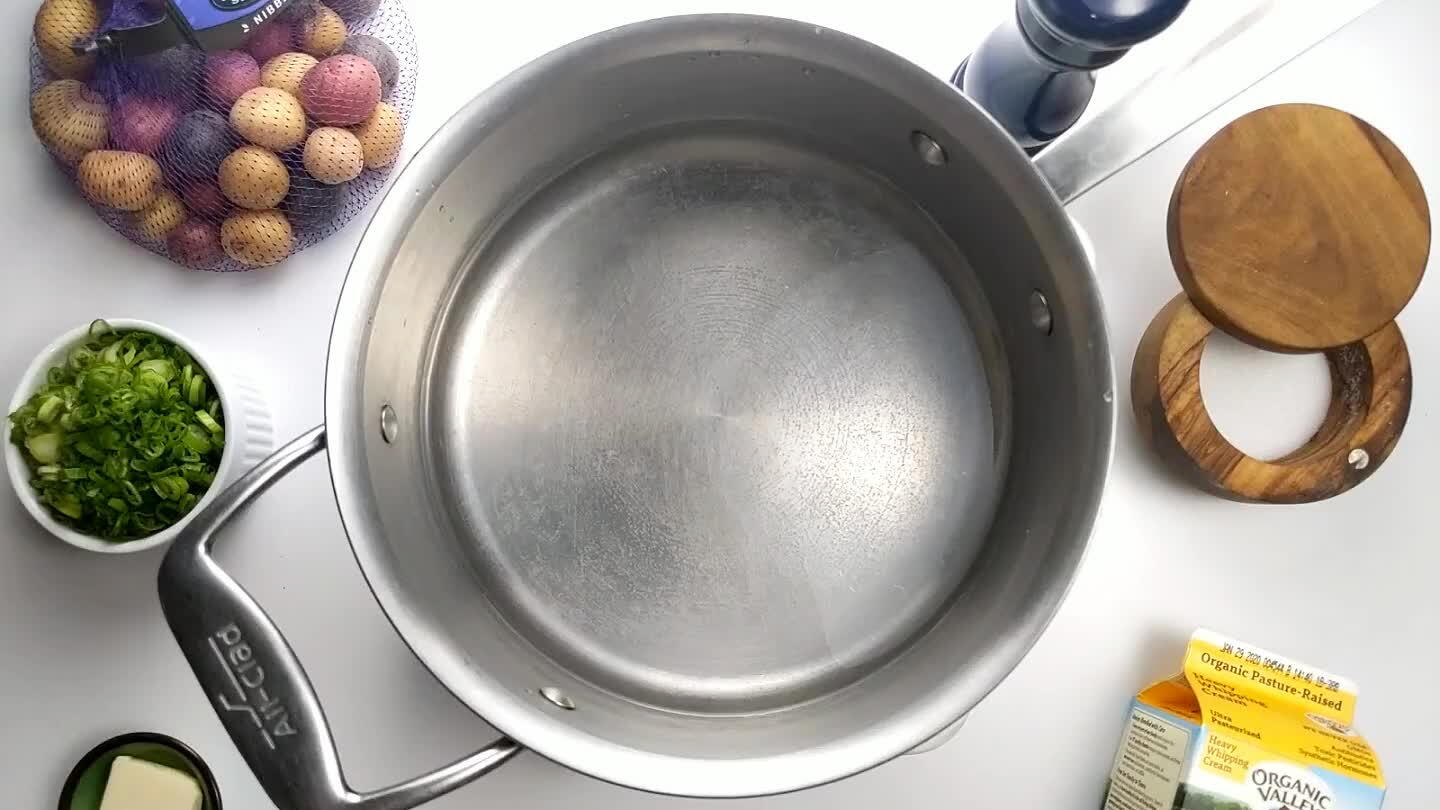 Wash the potatoes and put them in a pot over high heat with just enough water to cover them.
Simmer for 15-20 minutes, or until the largest potato bursts evenly when you crush it with a wooden spoon. It's fine if the water reduces, but add a little water if the bottom of the pot begins to dry out or turn to a sludge.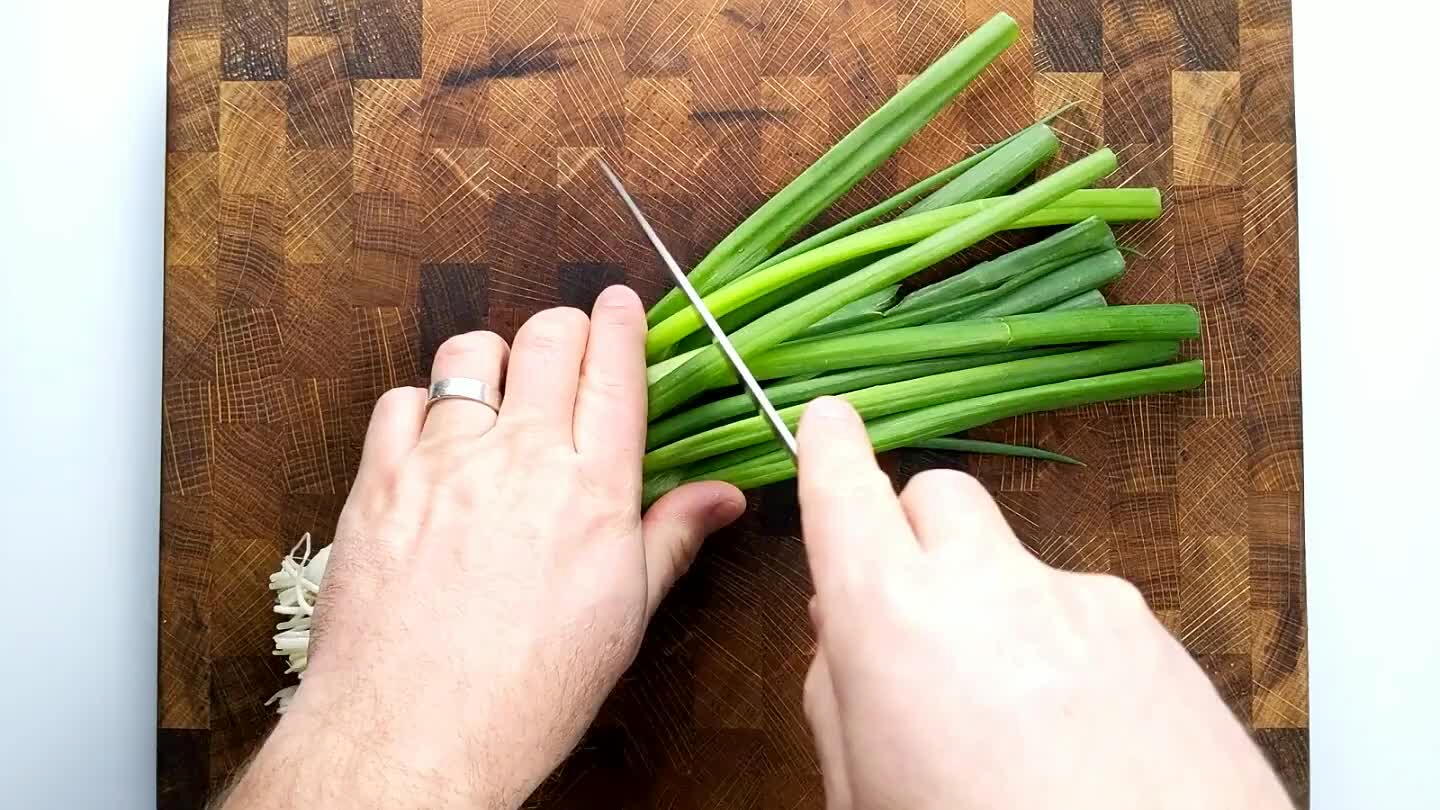 Clean and slice the scallions.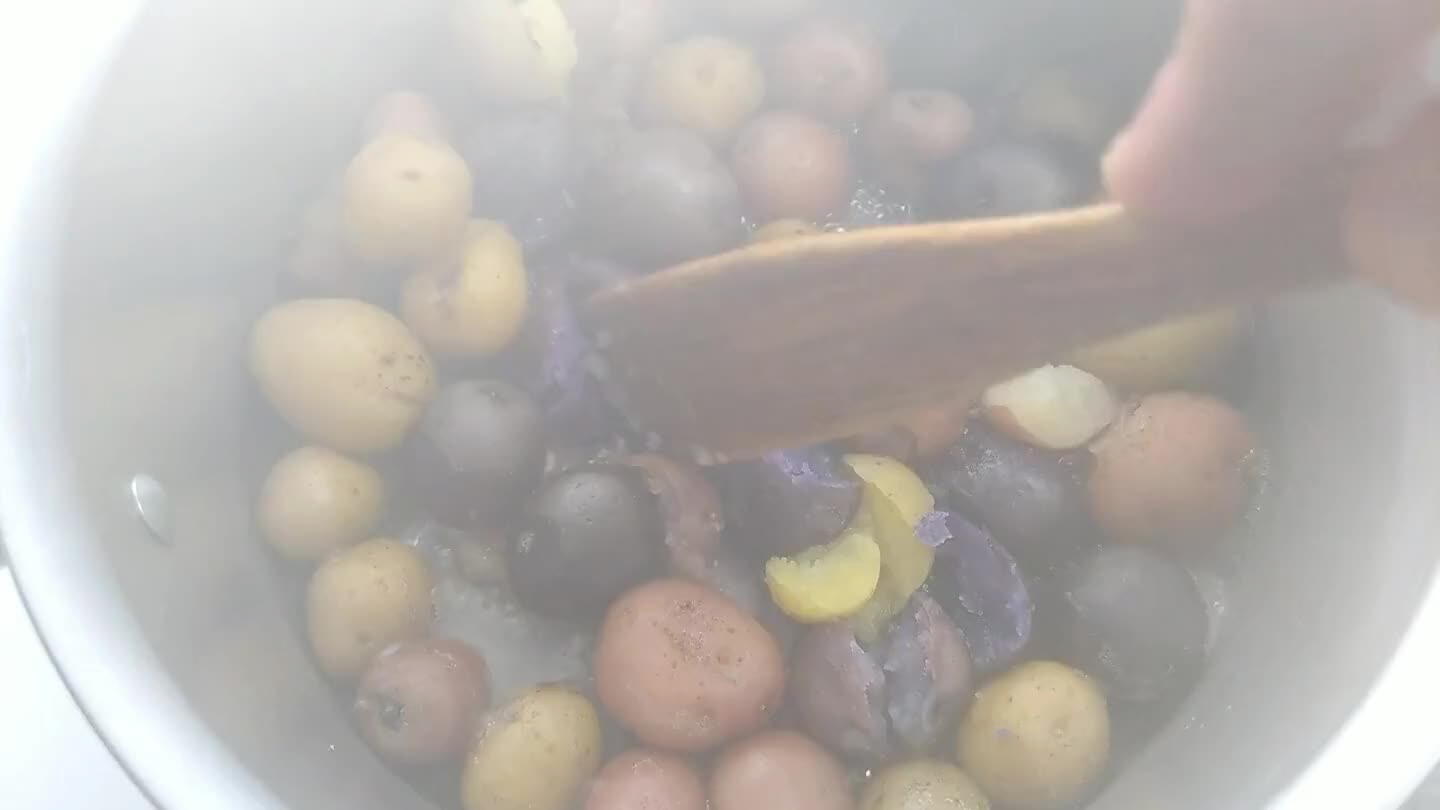 Crush the cooked potatoes with a wooden spoon or a potato masher.
Stir in the cream.
Add the butter and stir it into the crushed potatoes.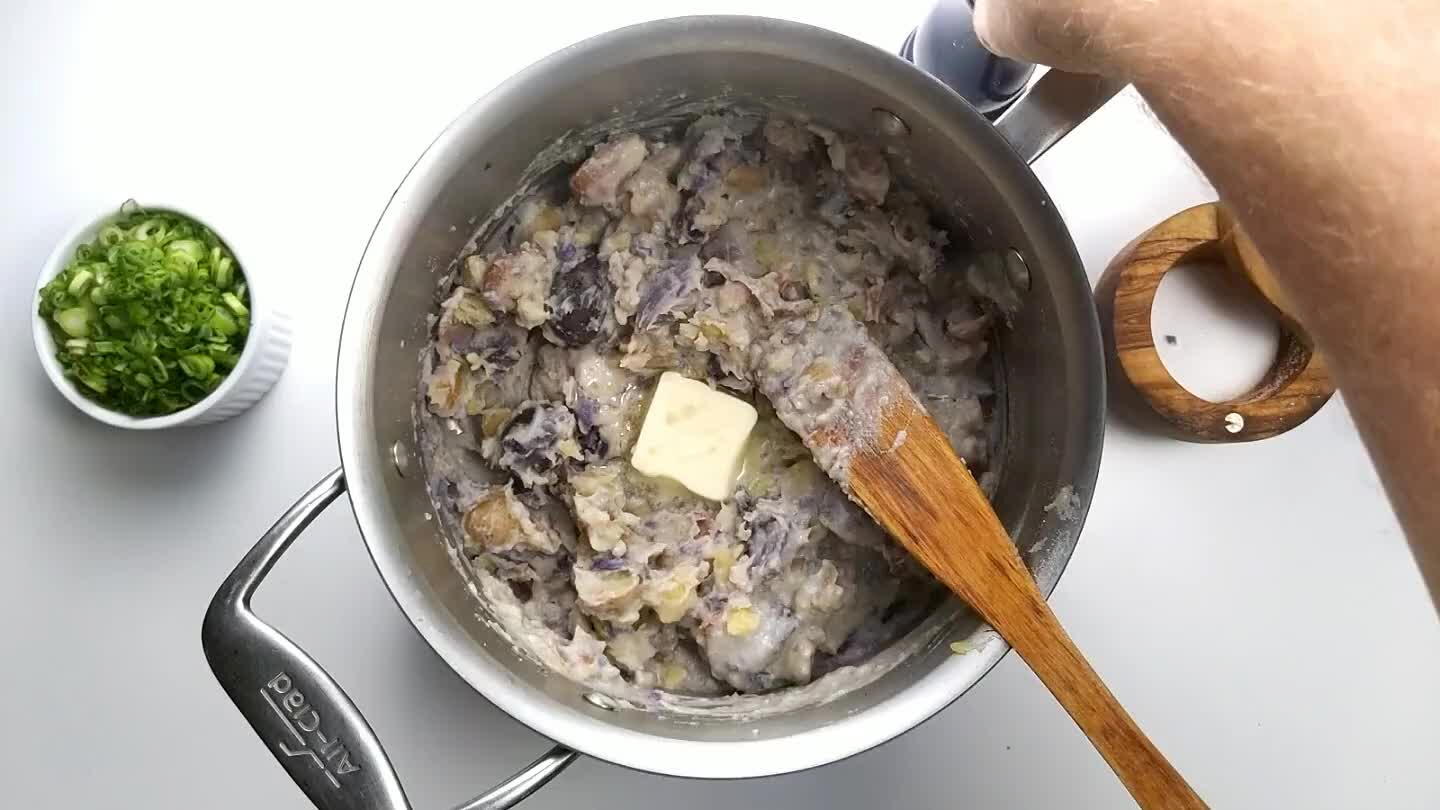 Season as needed with salt and pepper.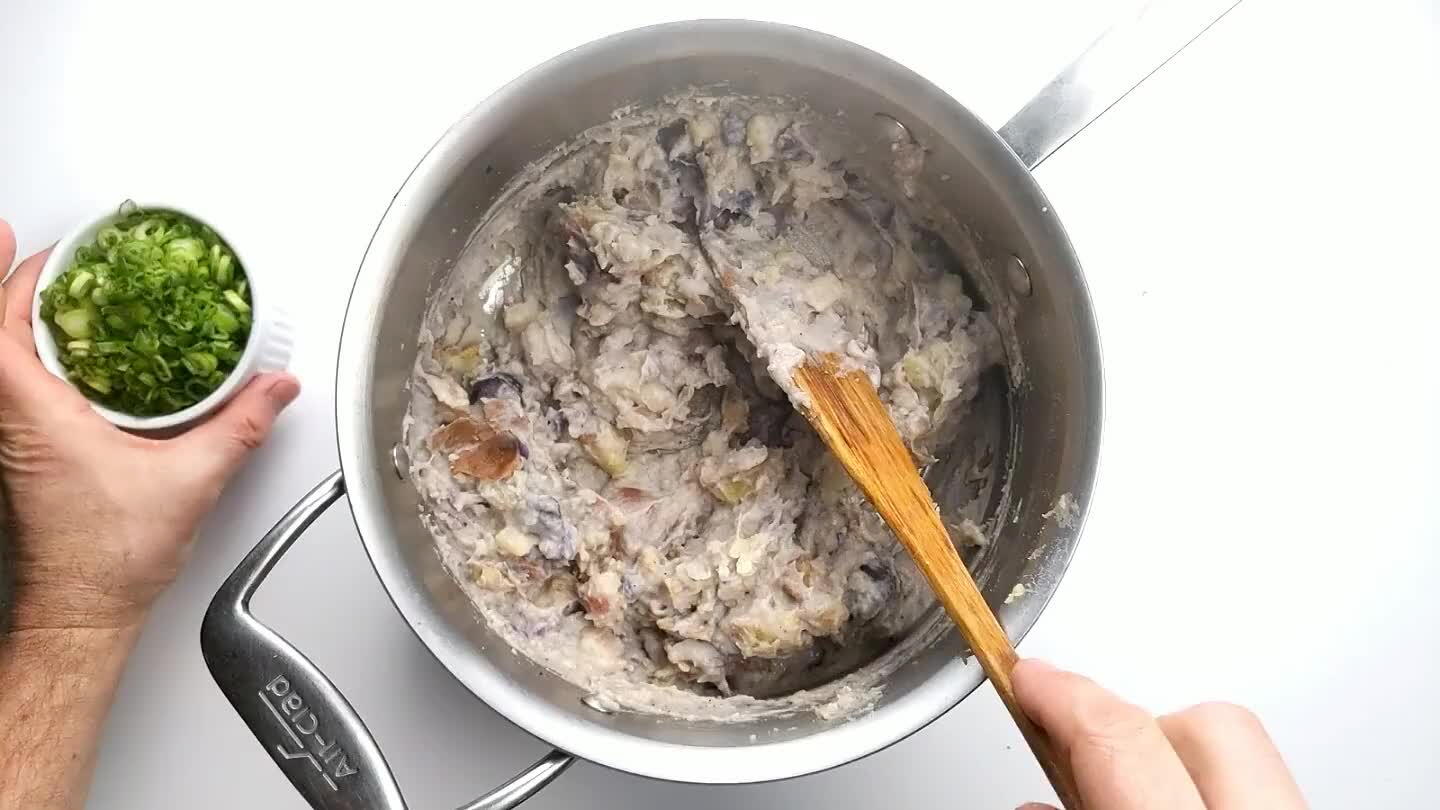 Stir in the sliced scallions.