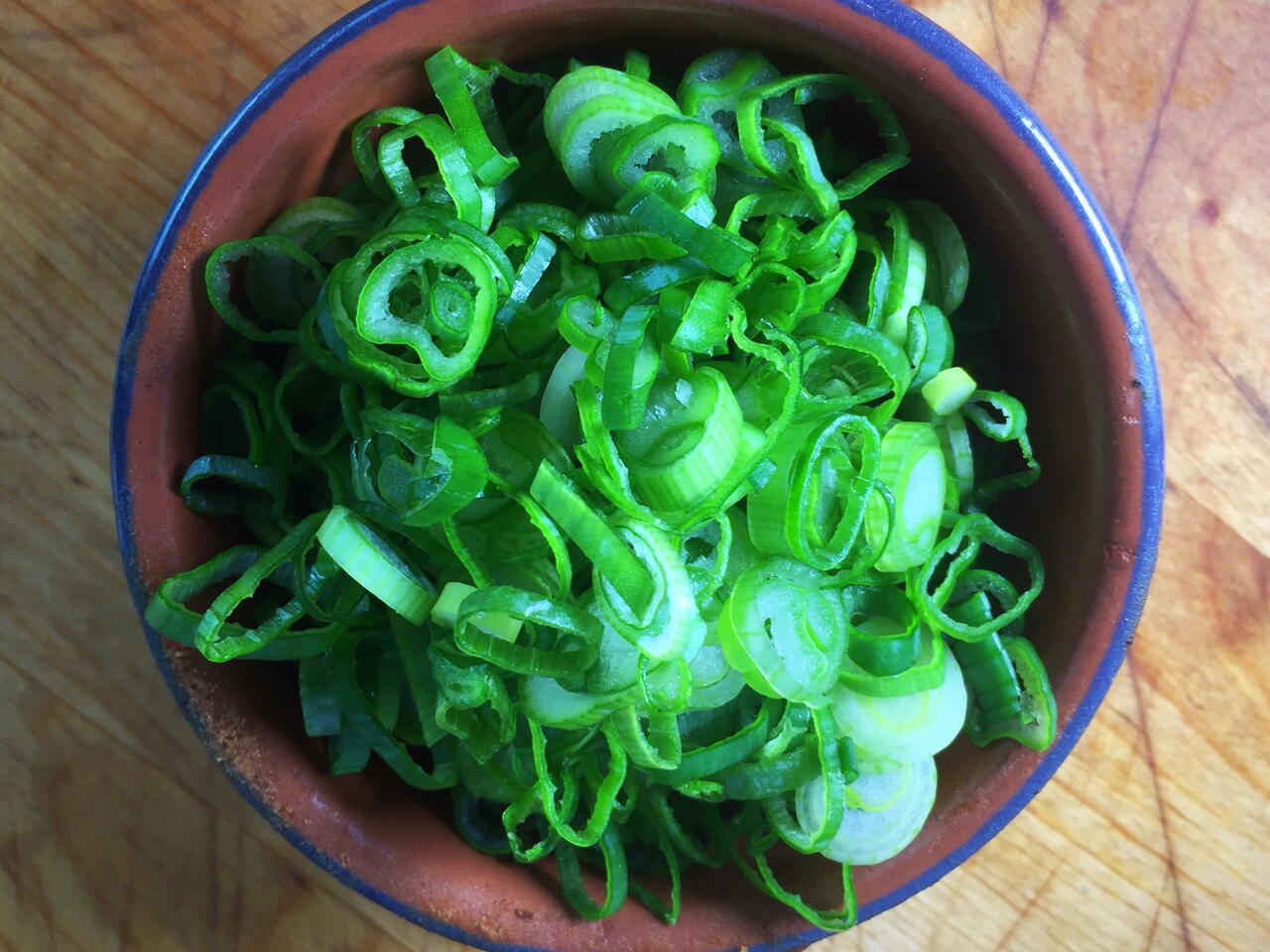 Recipe video made by Ryan
Published on 03/23/2018, viewed by 7082 , 1 Comments
Maybe it's a little weird, but scallions are my favorite thing to slice. And this is a great practice task if you're just learning to cook. They look so cool when they're done neatly, and they add a lot of color and flavor to a dish. You do need to have a sharp knife because they're delicate, and a dull knife will do more smashing than slicing.
What you will need
1 sharp knife
1 bundle of scallions
How to cook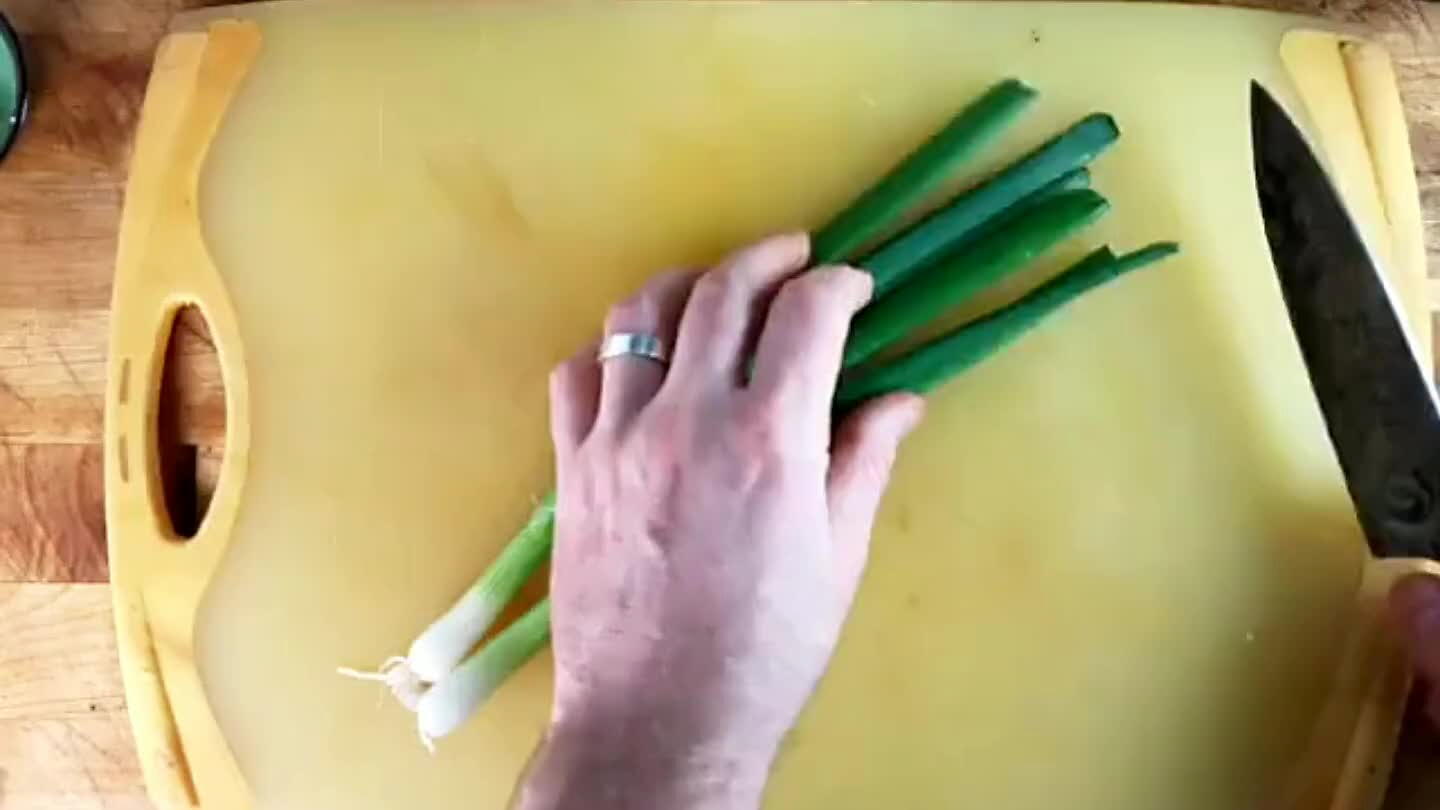 Clean any dirt or silt from the bundle. Slice off the root and tips and remove any yellowed or otherwise unpalatable sheath from around the stock.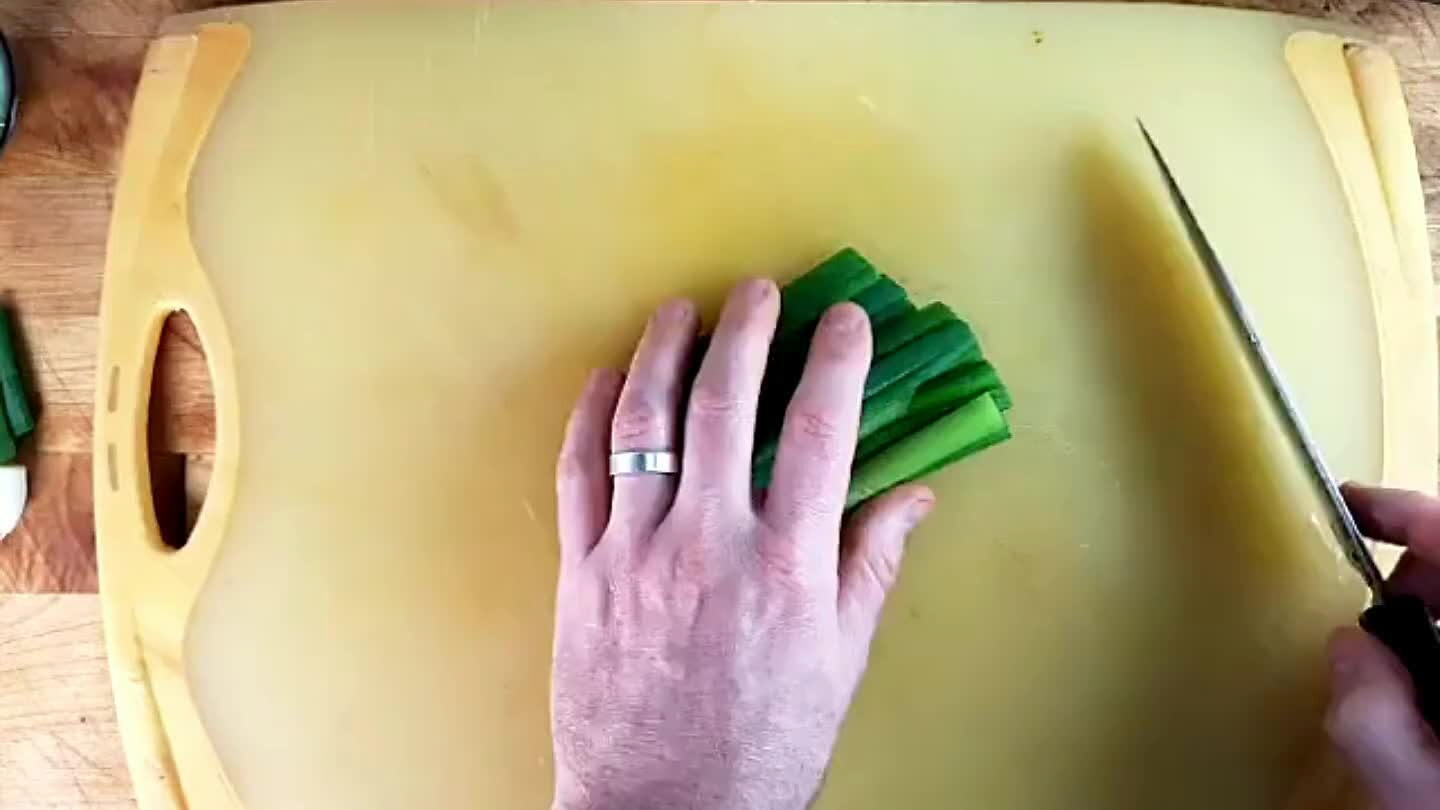 To speed things up, I make my first slice right through the center, and then I line the lengths all up together. Notice how I just reduced my slicing time by half?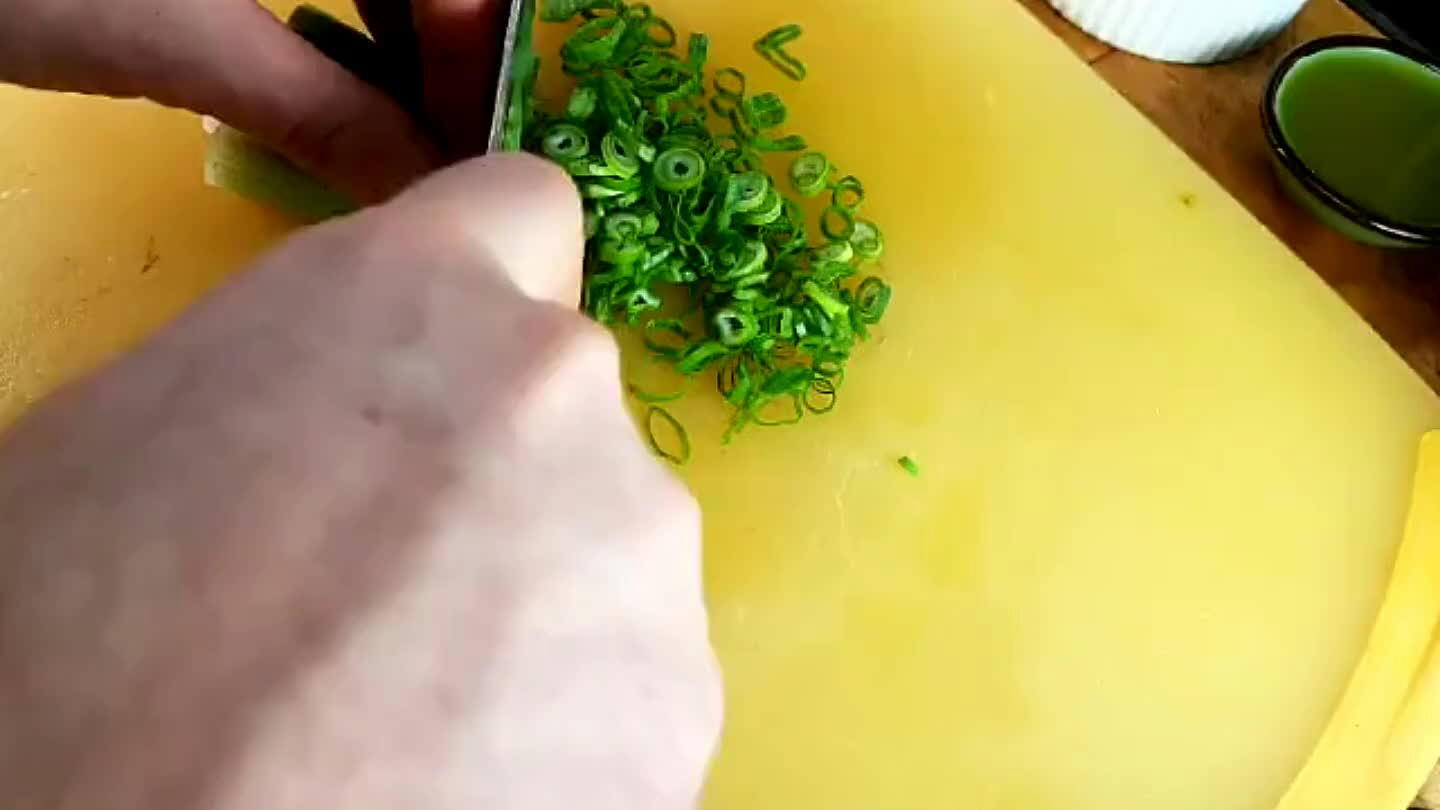 And this is why this is great practice for your slicing technique. Look at how I use my knuckles to guide the blade and protect my fingers as I walk them down the lengths of green onion.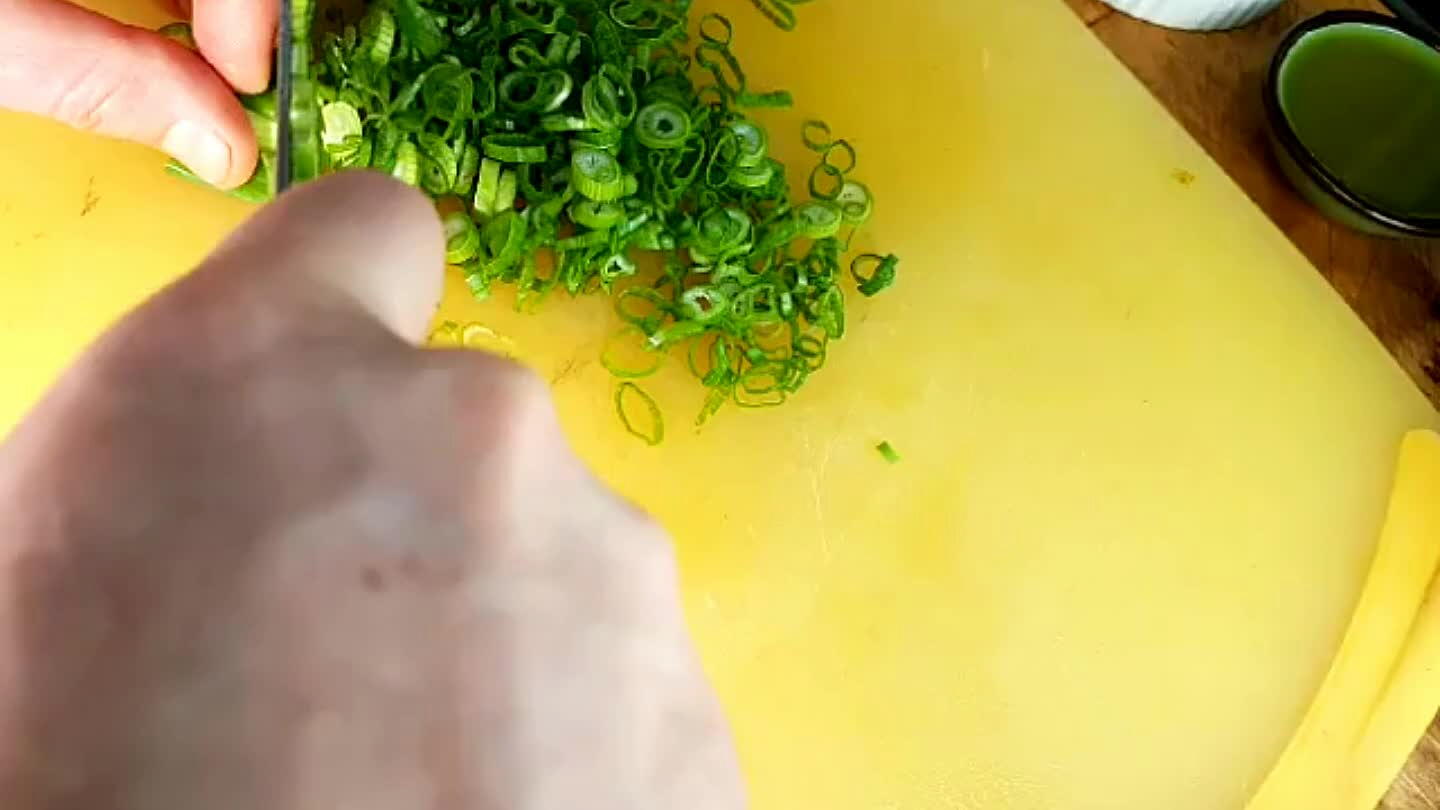 Also notice that the blade moves in a rotating pattern, moving forward as it descends. If the blade moves straight downwards, you will squish the scallions instead of slicing them.
Comments