Seared Salmon and Zucchini with Lemon Yogurt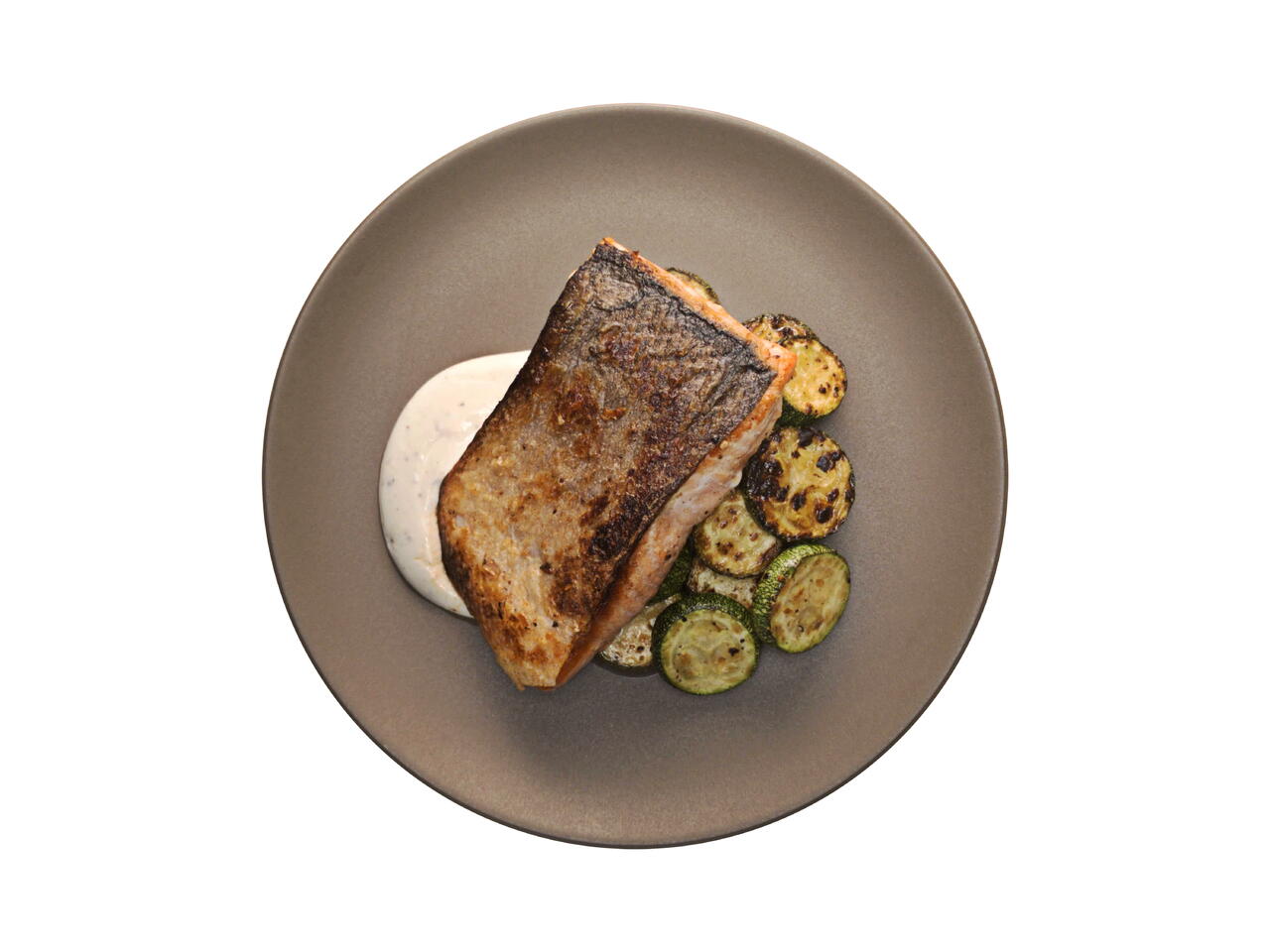 4 portions
25m
Even if you're new to cooking, you're bound to impress yourself with this one. With a little care and patience, you can turn 4 basic ingredients into something worth lighting candles for.
What you will need
1.5 lb Salmon
2 lb Zucchini
4 oz. Greek Yogurt
1 Lemon
Salt
Black Pepper
(Nutritional facts 364 calories, 38.78 g fat, 2.45 g carbohydrates, 1.95 g protein, 186 mg cholesterol, 252 mg sodium)
How to cook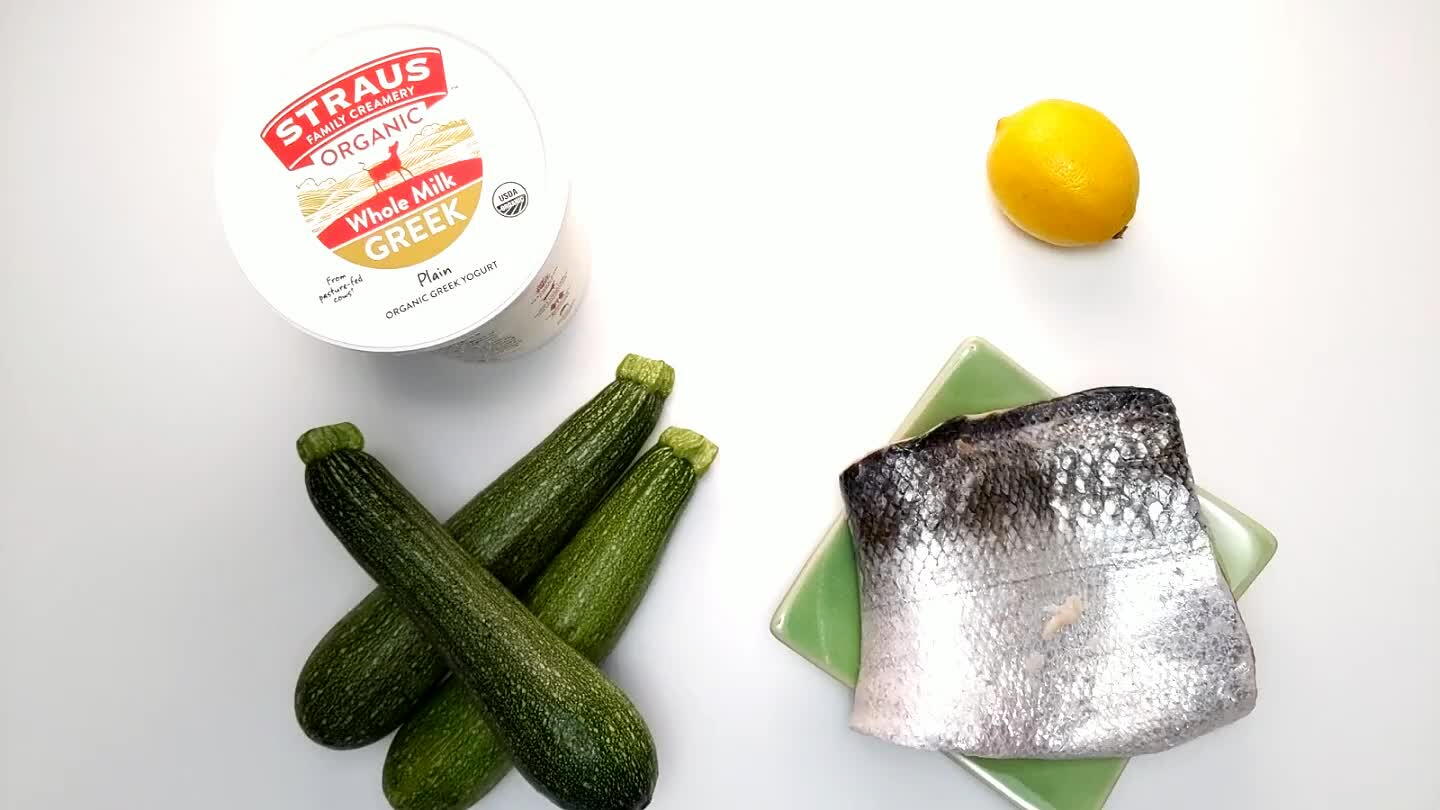 Gently scrape the scales from the skin of the salmon. This gets messy, so it is best done in a clean sink. Be thorough and check by touch and by angling your vision to catch the reflection of errant scales.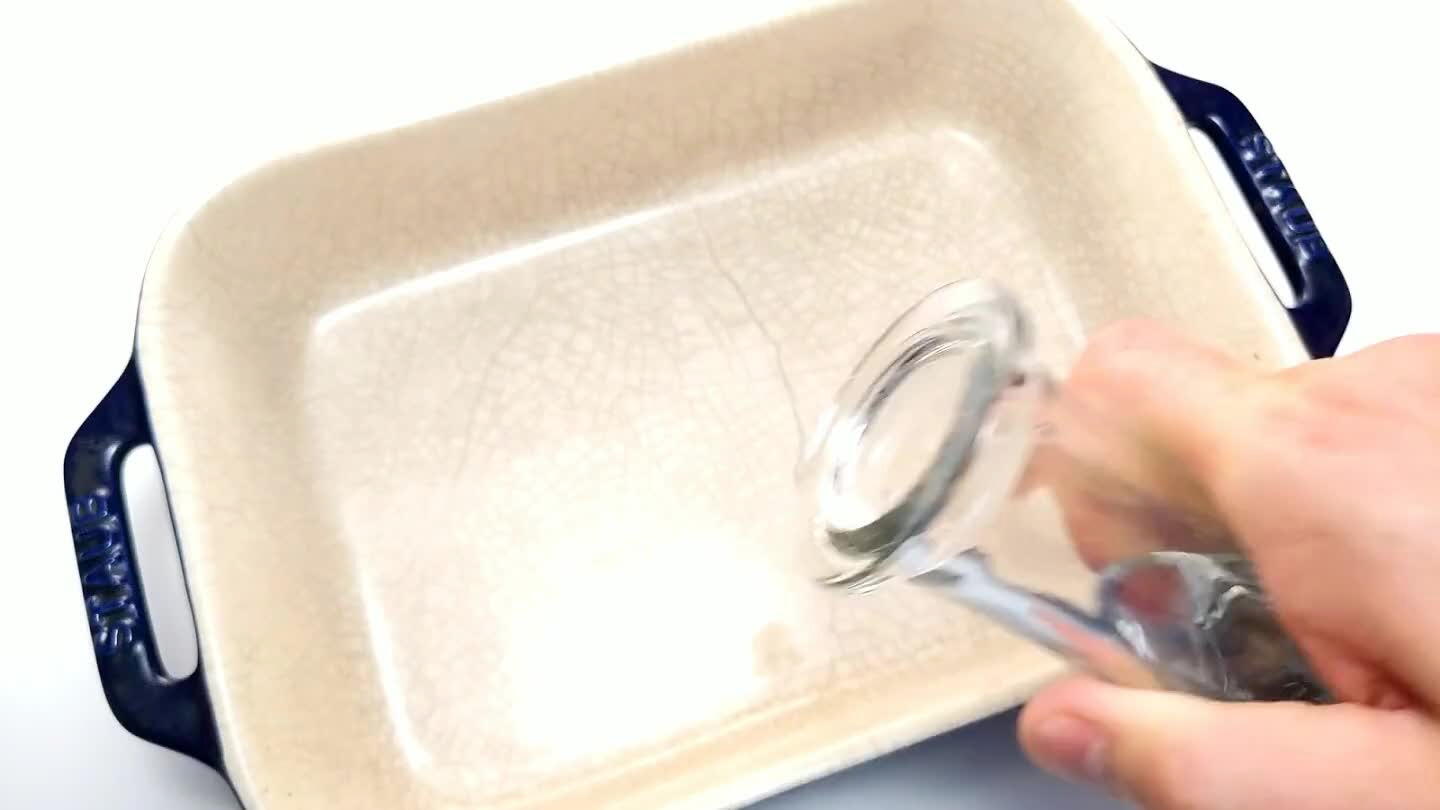 Rinse the salmon fillets in a basin of salted water.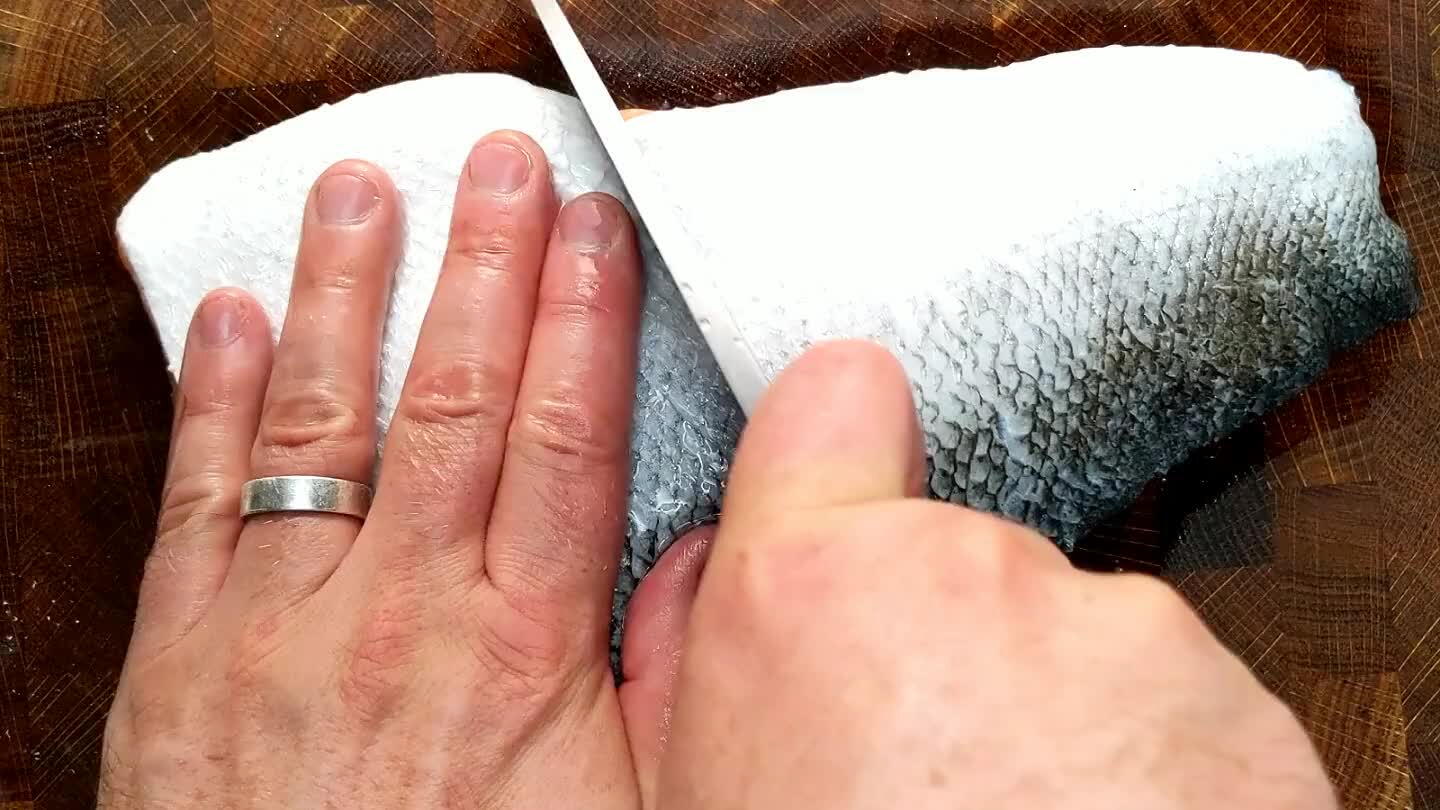 Slice the fillet to the desired portion size.
Slice zucchini to rounds, about 1/4" thick.
Pour a slick of oil into a heavy skillet over high heat.
When the oil begins to shimmer and flow, place a salmon fillet in the pan, skin-side down. Reduce the heat slightly to medium-high.
As the salmon sizzles away, add a light sprinkling of salt and pepper.
The crucial step here is flipping the fillet at the right time. Be patient. Set a timer for at least 5 minutes and don't touch anything. When you can see that the edges of the skin are crisp enough that they begin to peel away from the pan, gently pick up a corner to check underneath. When the skin is golden and crisp, gently flip the fillet. If you flip too early, the skin will not be crisp and will likely separate from the flesh.
Continue cooking to desired doneness on the opposite side. A thin fillet should be cooked through in just a few minutes. The FDA recommends cooking salmon to an internal temperature above 145°F. A little lemon juice in the final stretch of cooking will add some playful acidity to that crisp salmon skin.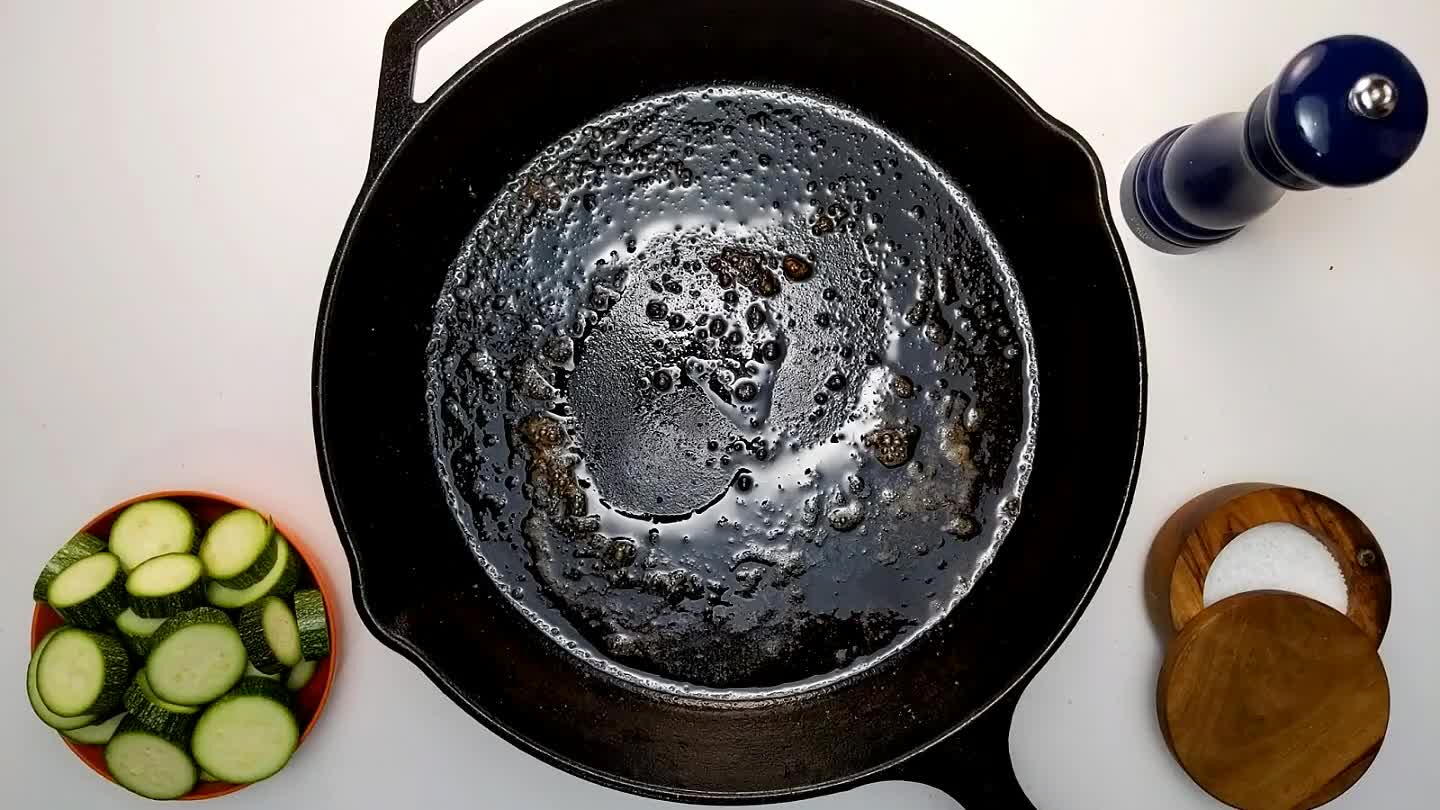 You can use the same oil to sear the zucchini. Continuing over medium-high heat, arrange the zucchini rounds in the skillet.
Add a light dusting of salt and pepper.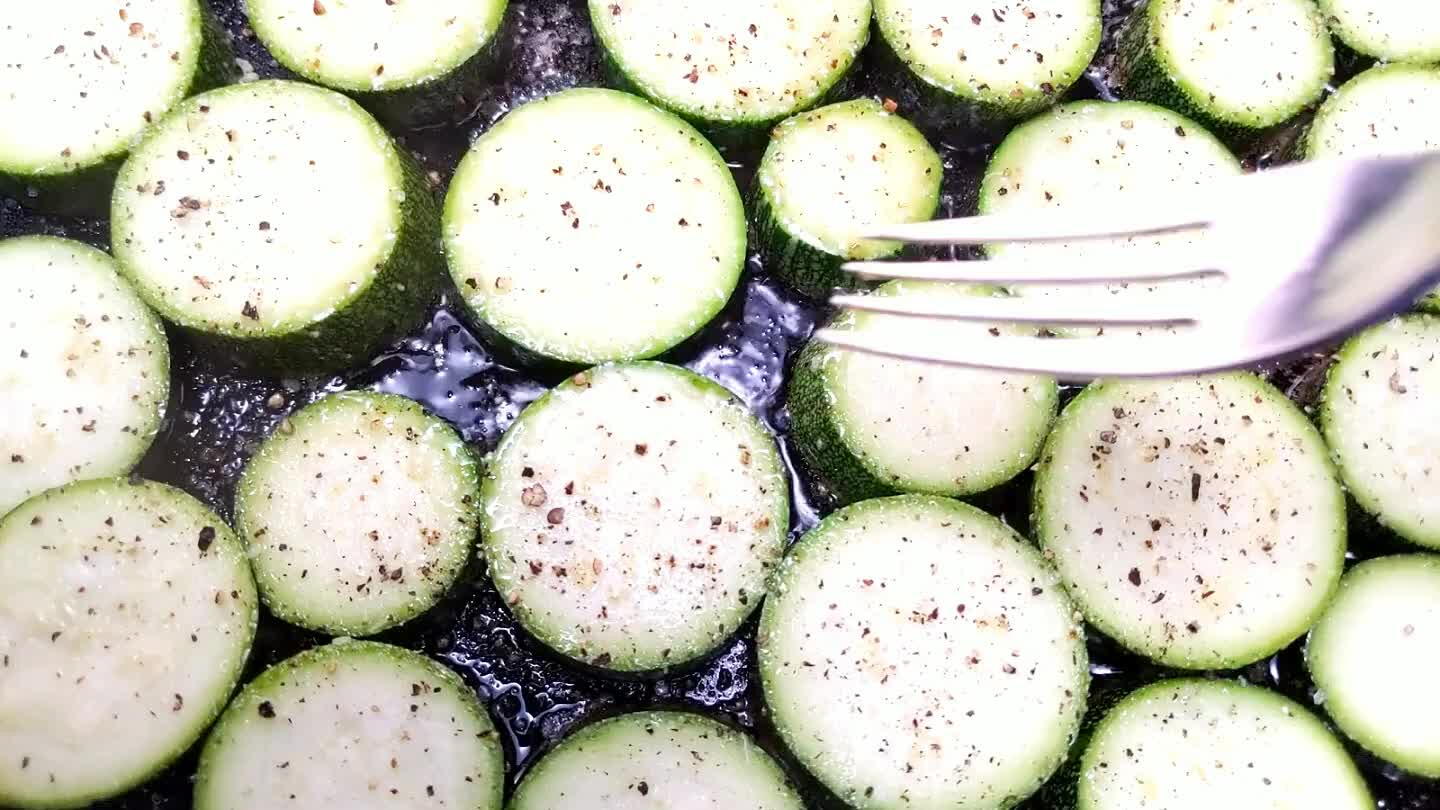 As the zucchini rounds begin to brown and blister, flip to sear the opposite side. They will likely cook at different rates due to temperature variations in your pan. Try to rotate the rounds through the hot spots in the pan for more even cooking.
Place the greek yogurt in a small mixing bowl.
Squeeze in the juice from half a lemon.
Add a few turns of freshly ground black pepper. Give it a taste. Does it need some more pepper or lemon juice? Will it pair well with the delicate salmon and zucchini? Adjust to your liking.