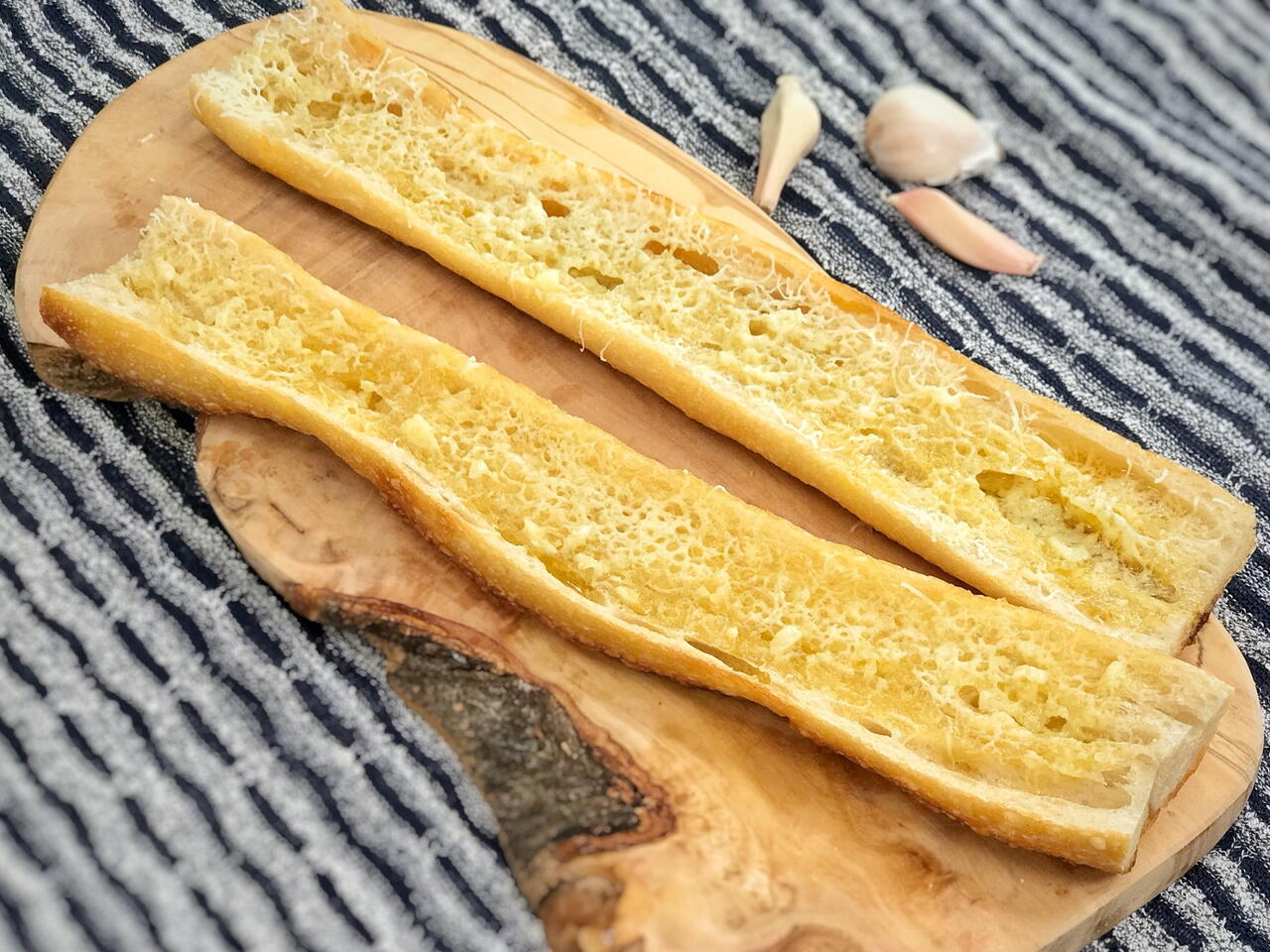 Recipe video made by Ryan
Published on 03/09/2018, viewed by 13397 , 6 Comments
Garlic bread is a great, easy side dish for all kinds of meals. You can buy a lot of ready-to-bake garlic breads, but it's so easy to just do it from scratch.
What you will need
1 french baguette
3 cloves garlic
2 tbsp butter
1 chunk fresh parmesan
How to cook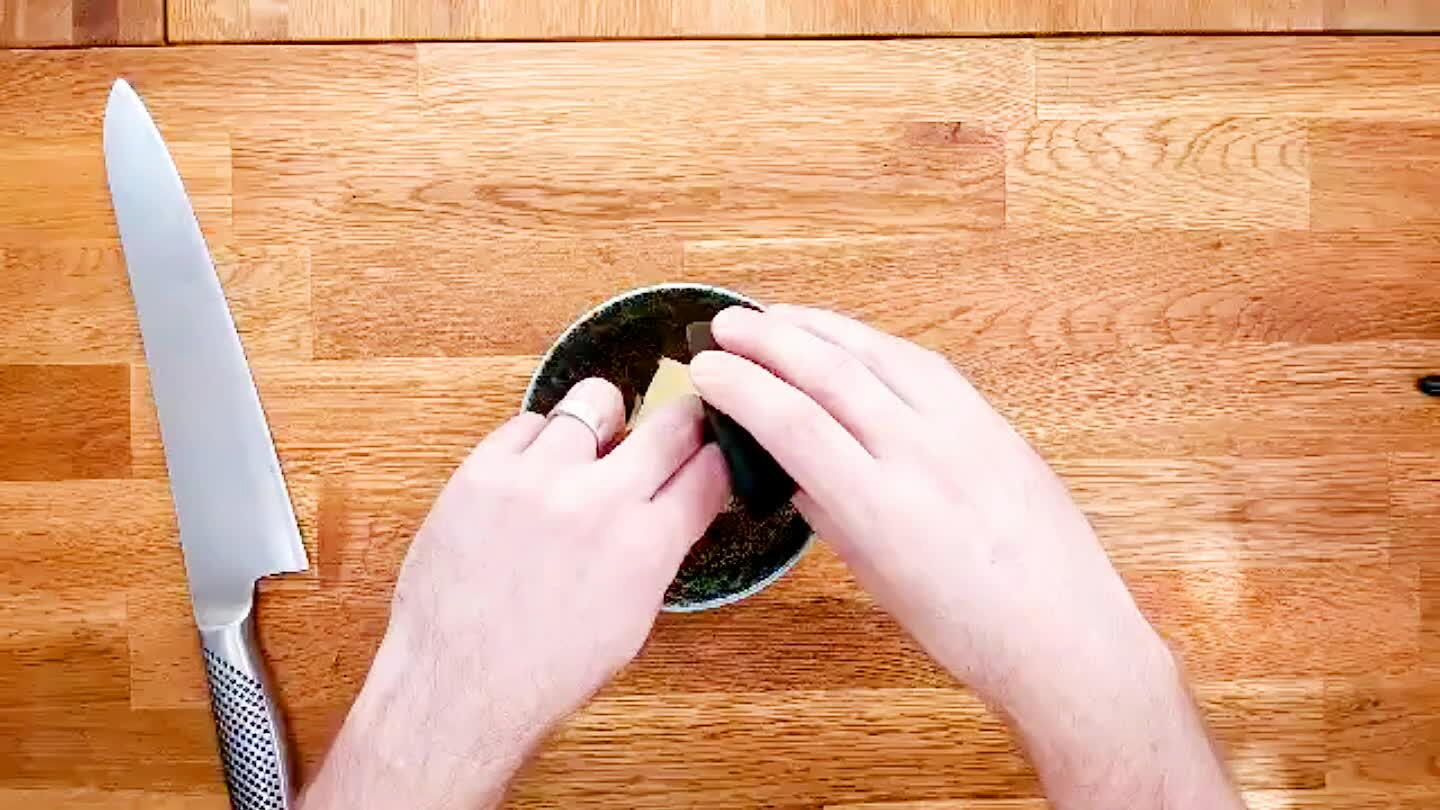 Crush the garlic and put it in a small, microwave-safe dish. Give it about 20 seconds in the microwave to melt the butter.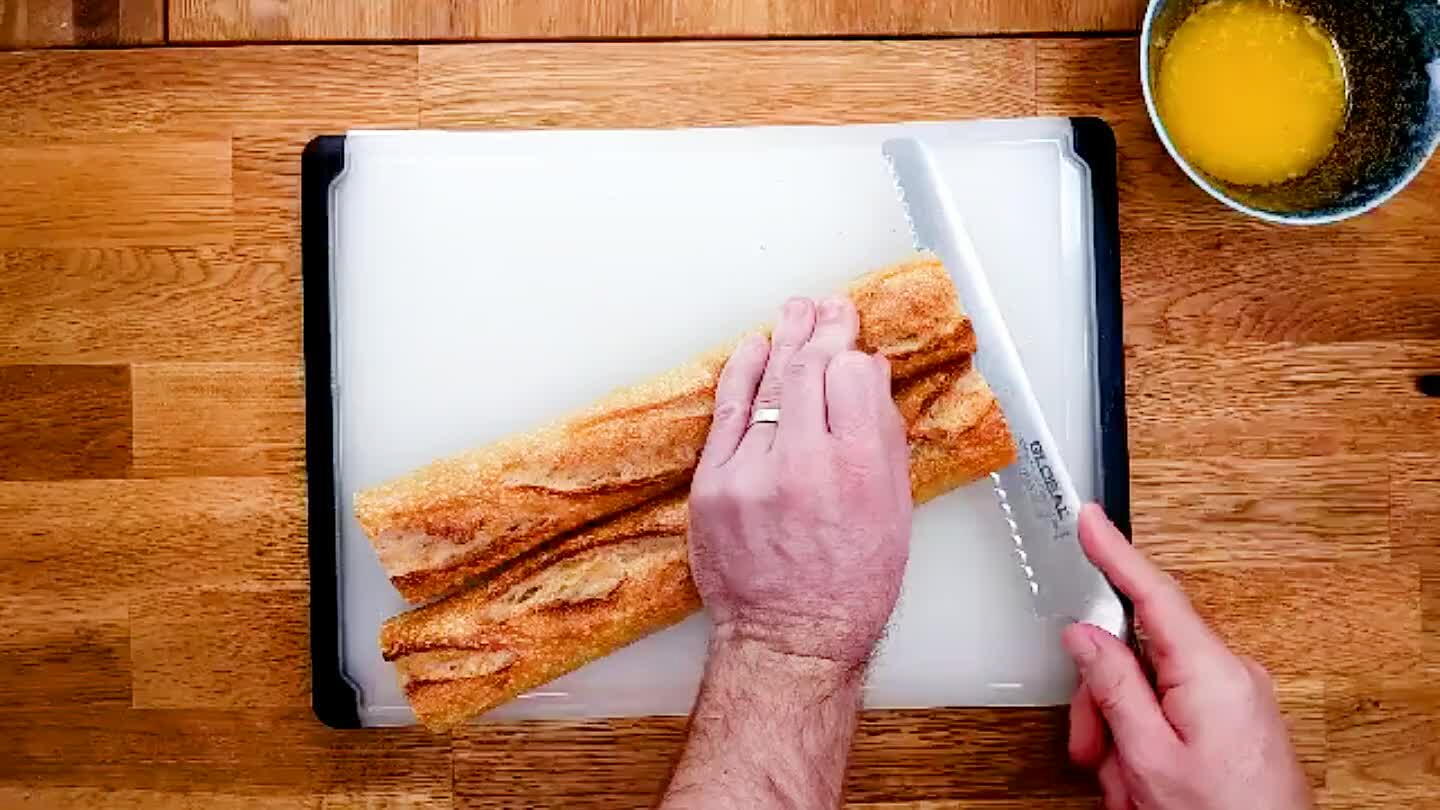 Carefully slice the baguettes in half lengthwise.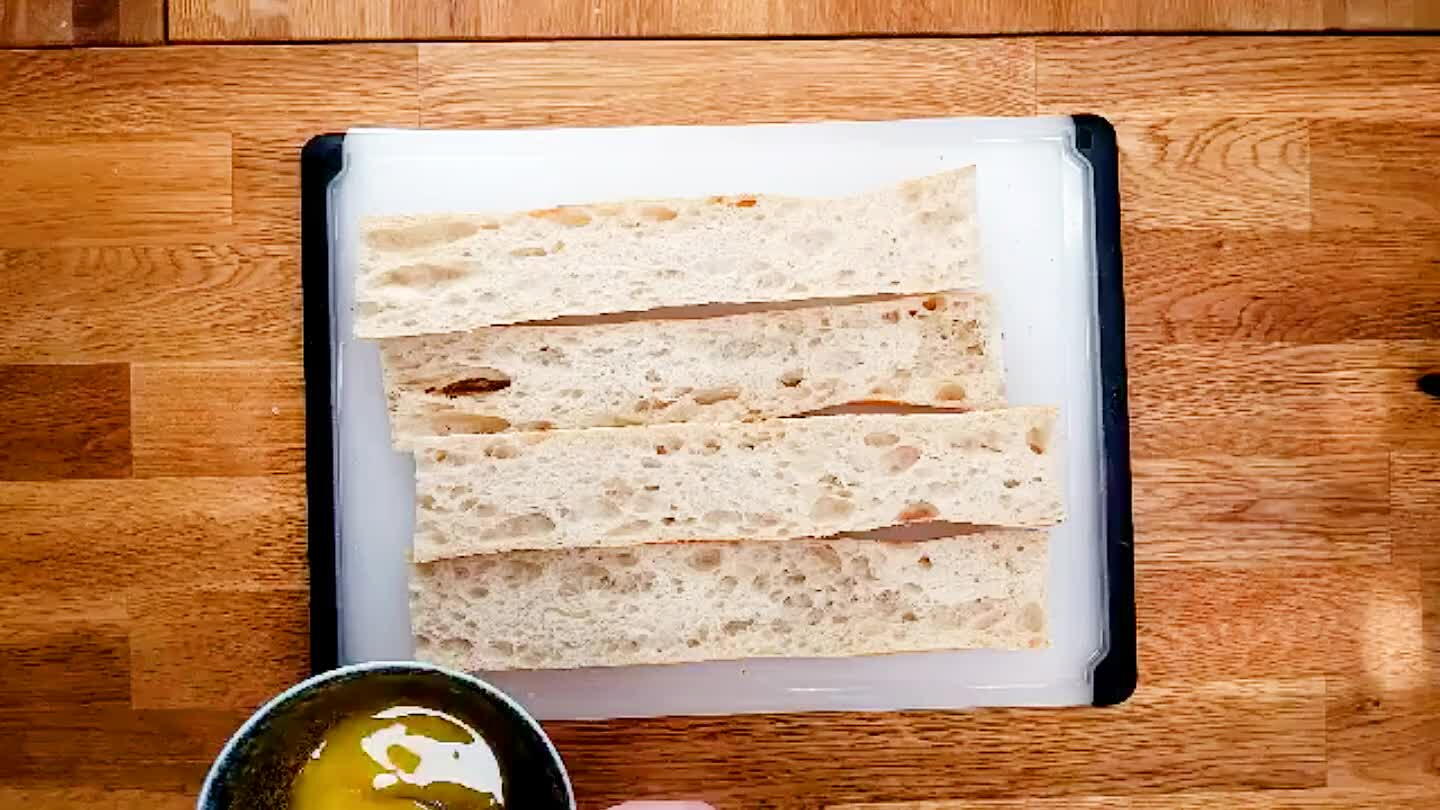 Coat generously with the garlic butter.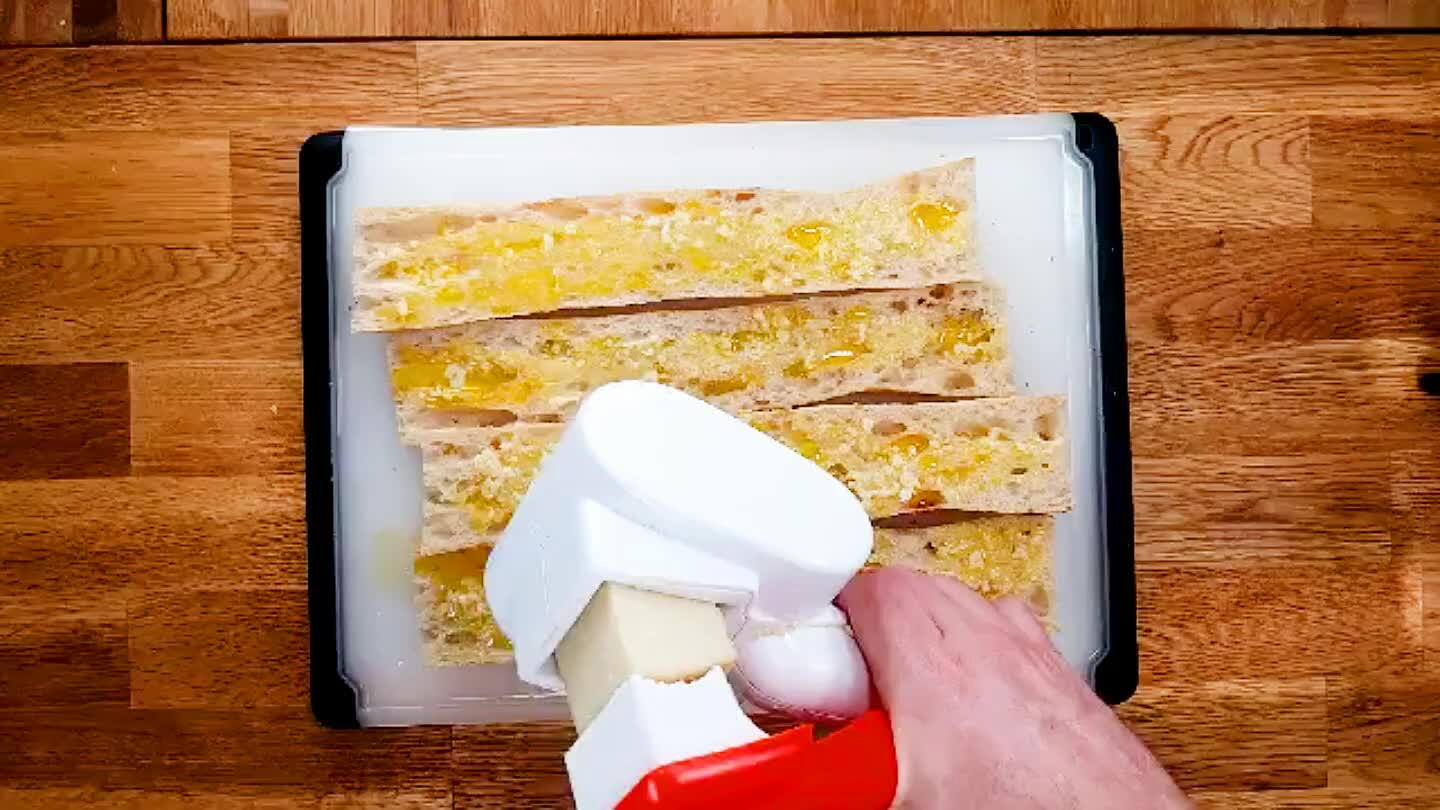 Top with grated cheese.
Now, you can pop these in an oven for a few minutes if you're already baking something else. Or a toaster oven would work well if you cut the lengths short enough. You can also wrap them in paper towels and microwave for about 20 seconds.
Comments