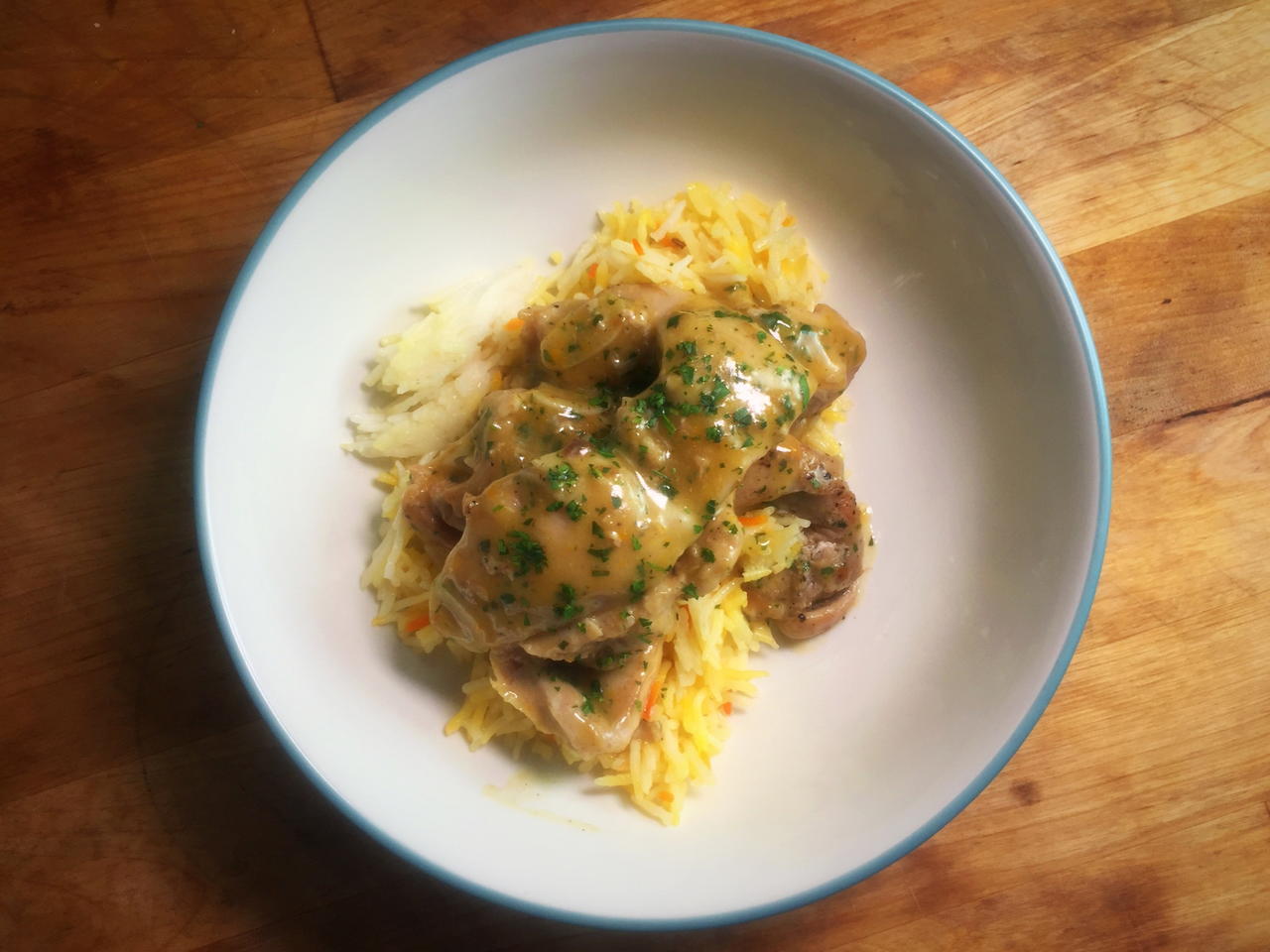 Recipe video made by Ryan
Published on 03/23/2018, viewed by 2669 , 0 Comments
Found this online, but all of the recipes seemed kinda overcomplicated. I edited to try and simplify a bit. I was actually quite impressed. A lot of flavor from simple ingredients and techniques.
What you will need
1 lb chicken
olive oil
Salt and pepper
1 Tbsp butter
2 garlic cloves
1/2 Tbsp AP flour
1 cup chicken broth
1 orange
1 lemon
1 Tbsp chopped Italian parsley
How to cook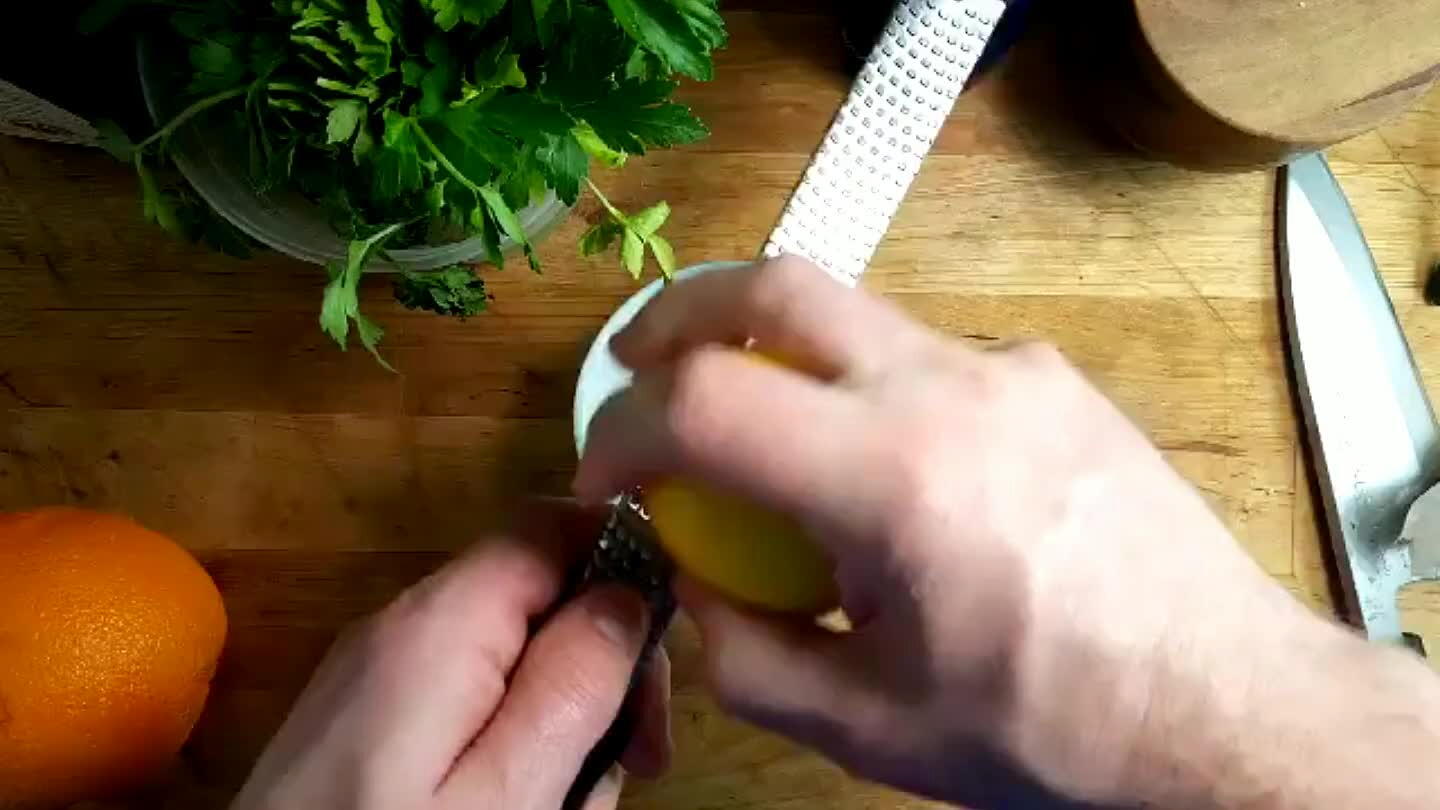 This is an optional step, but if you have a zester or a microplane, a little citrus zest adds a nice touch to this dish. Wash your orange and lemon thoroughly and grate the peel into a dish.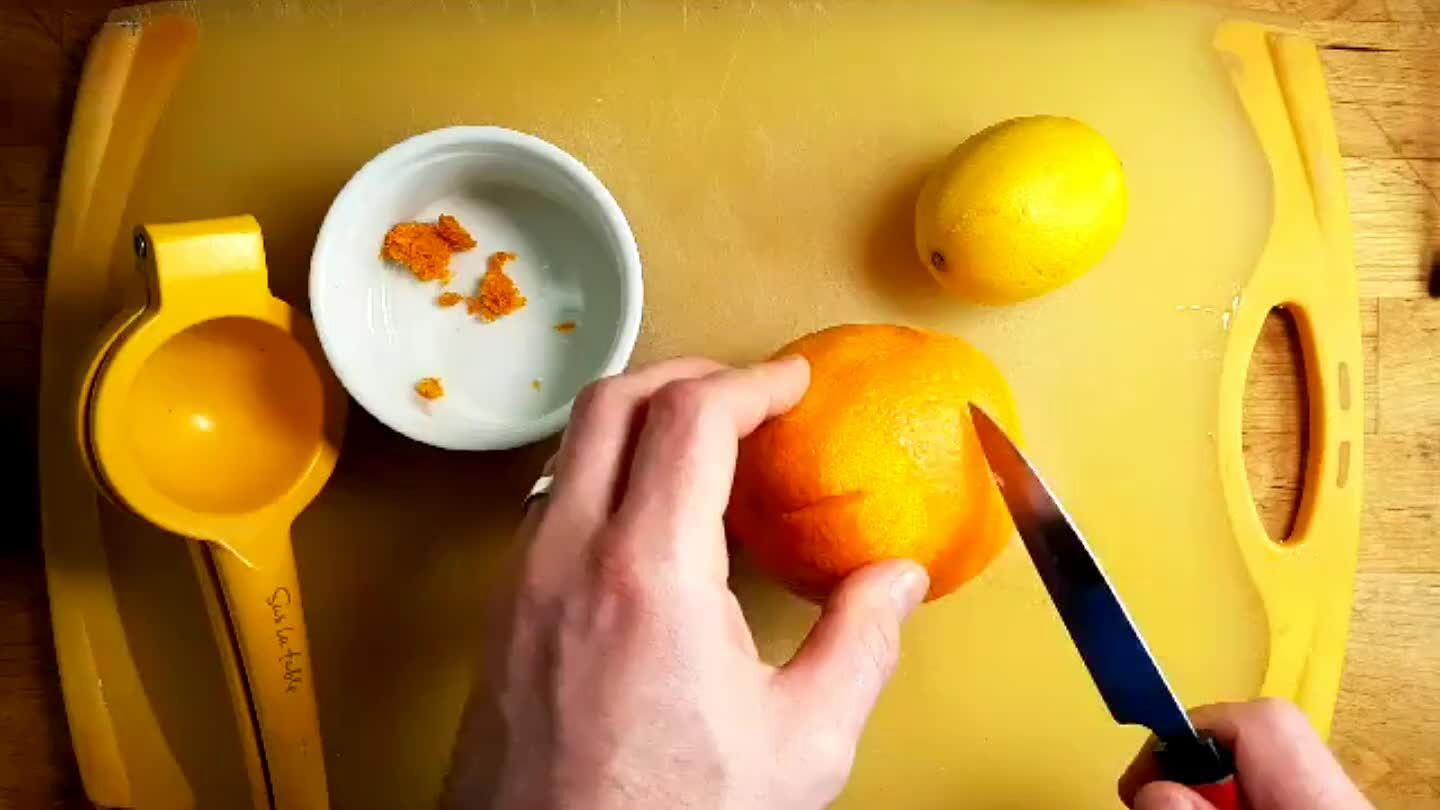 Squeeze the juice from both the lemon and the orange into the same dish you used for the zest. Set the juice aside.
If you're not sure how to chop parsley, here's a good, quick walkthrough.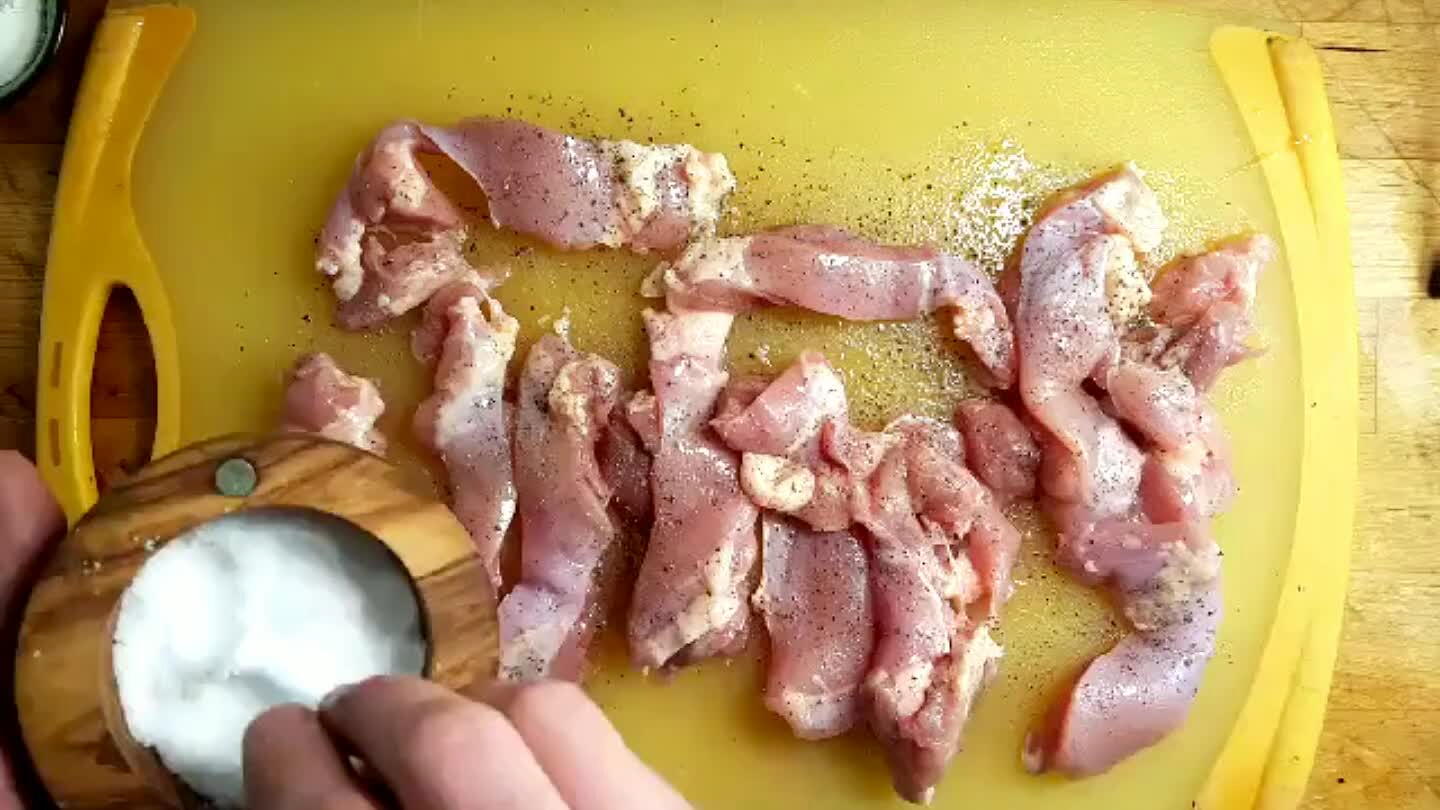 Season the chicken with salt and pepper. The original recipe calls for chicken tenders. Any chicken cut into strips or cubes should work fine for this. I used strips of chicken thigh and it worked great.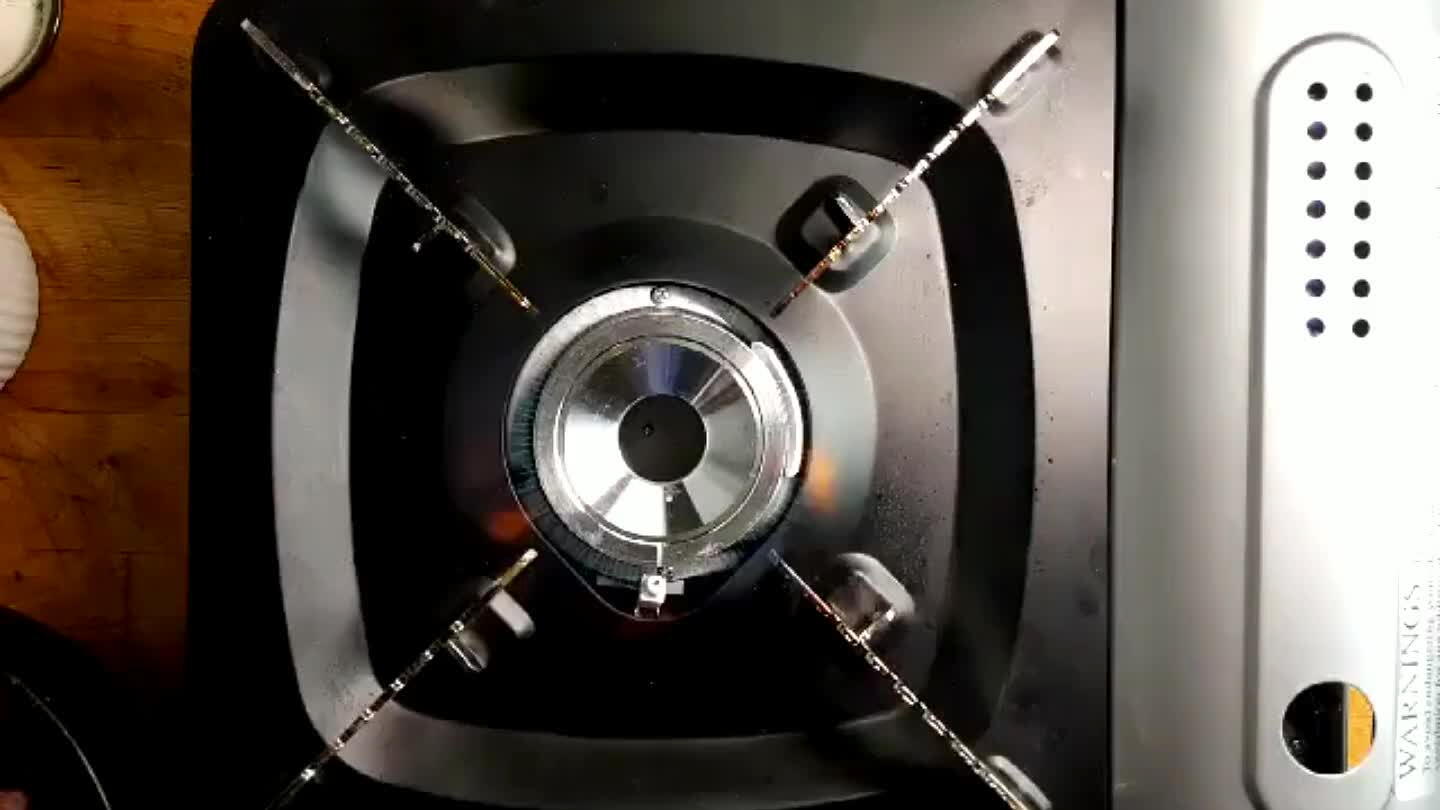 Get your skillet over medium heat. Add a healthy pour of olive oil.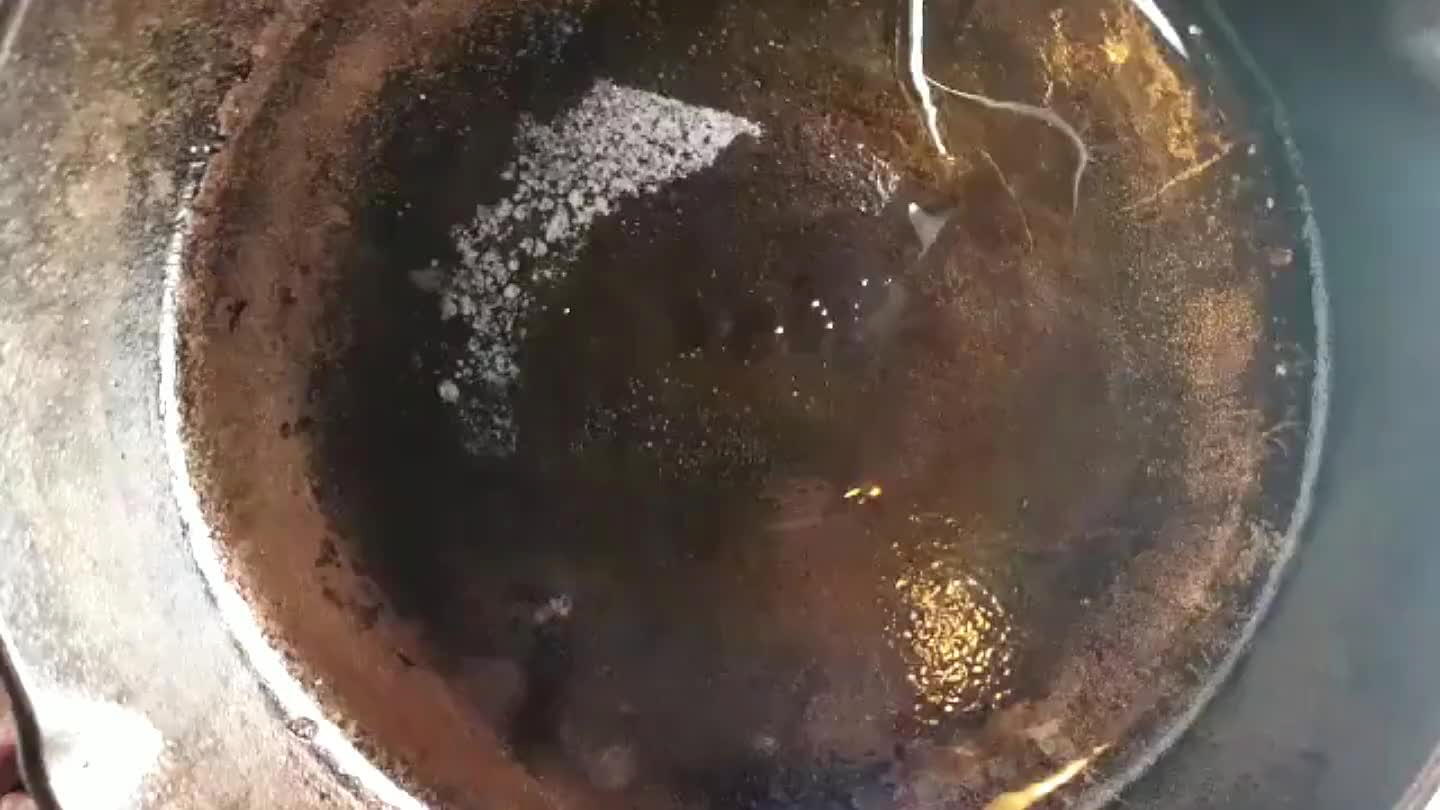 when the oil begins to smoke a little, your pan should be hot enough that you can add the chicken. Arrange the chicken in the pan.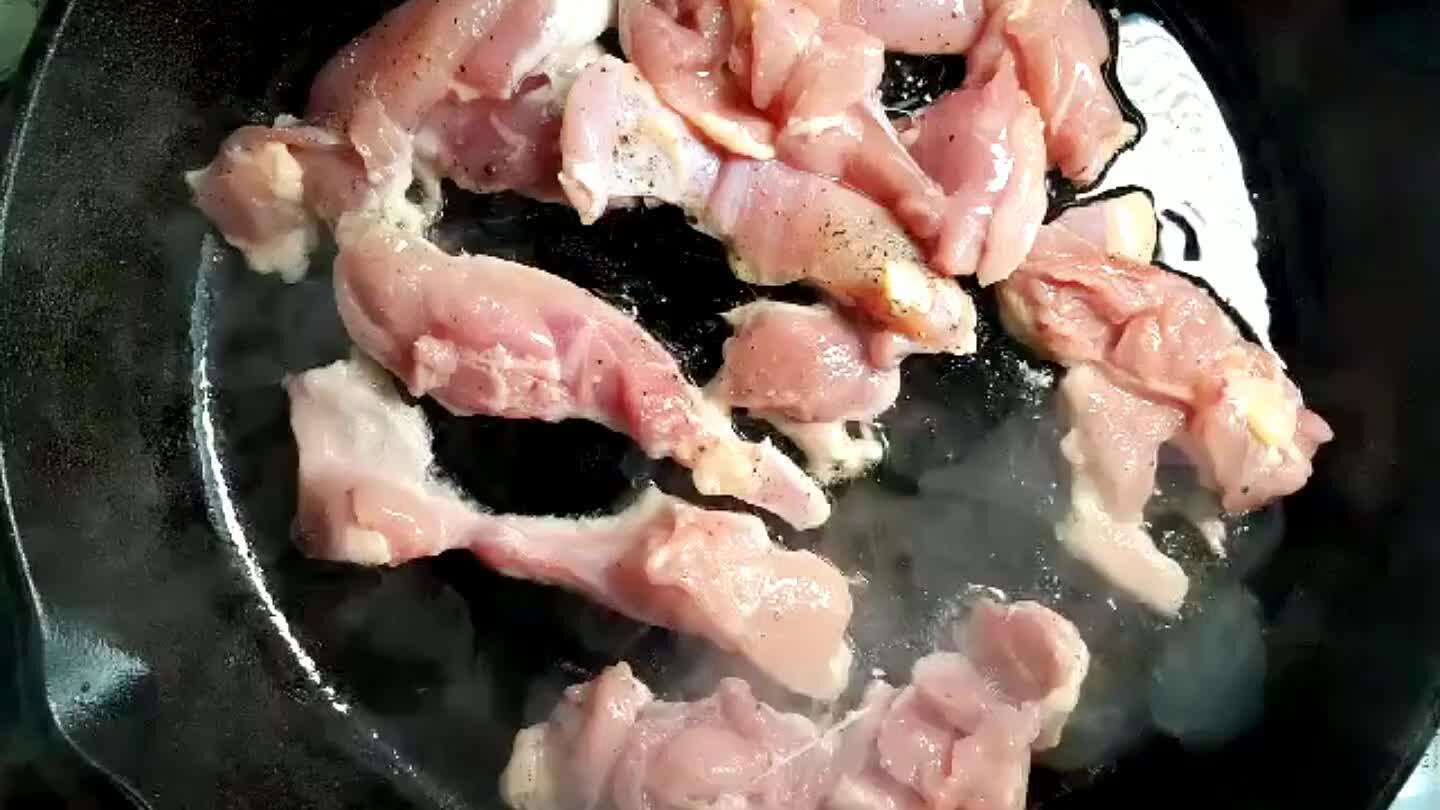 Cook chicken until golden brown on all sides. My pan was crowded and not quite hot enough here, so not really what I was aiming for, but you wouldn't really be able to tell in the finished dish.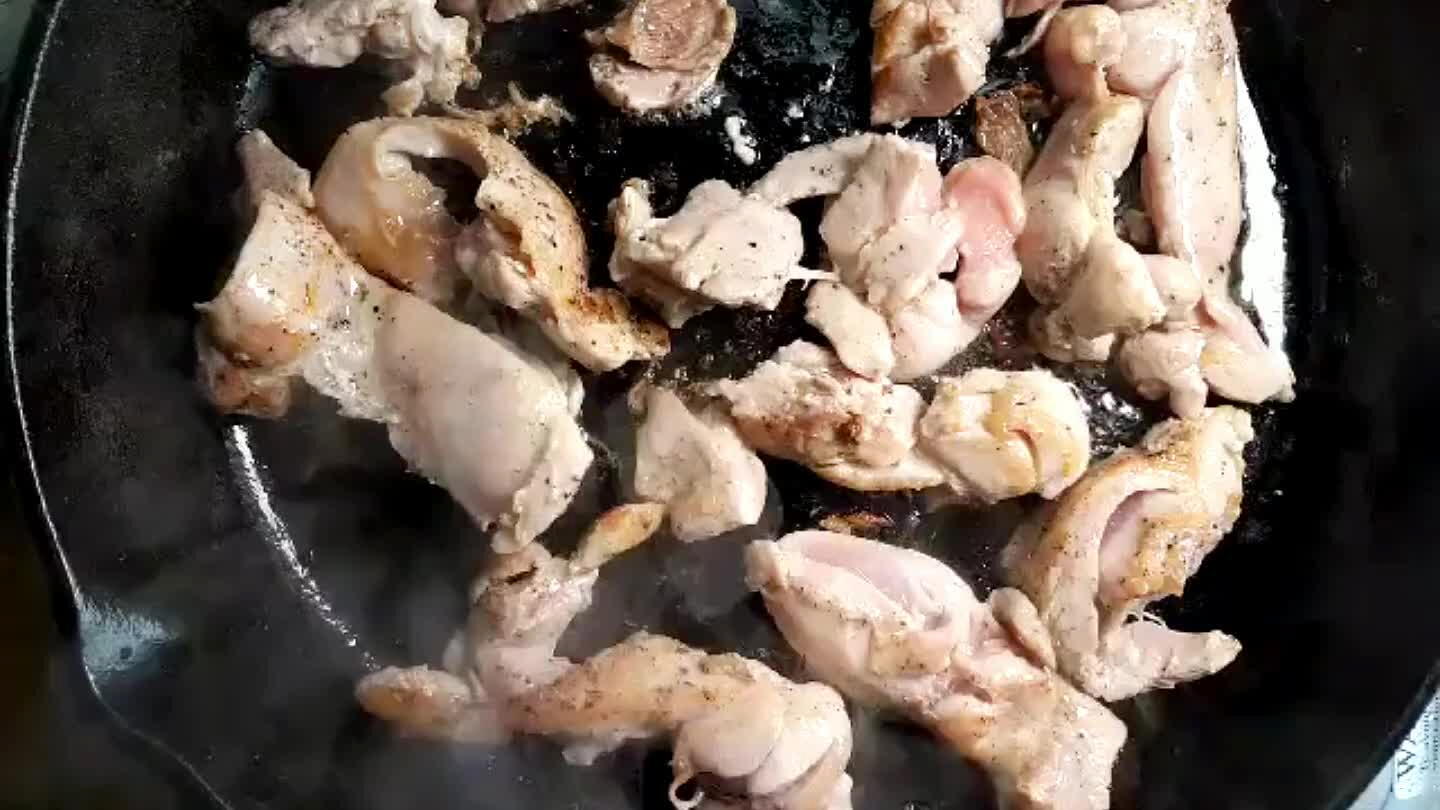 When the chicken pieces have been browned, remove them to a clean dish. We'll put them back in just a minute, but we want our pan clear so we can build the sauce.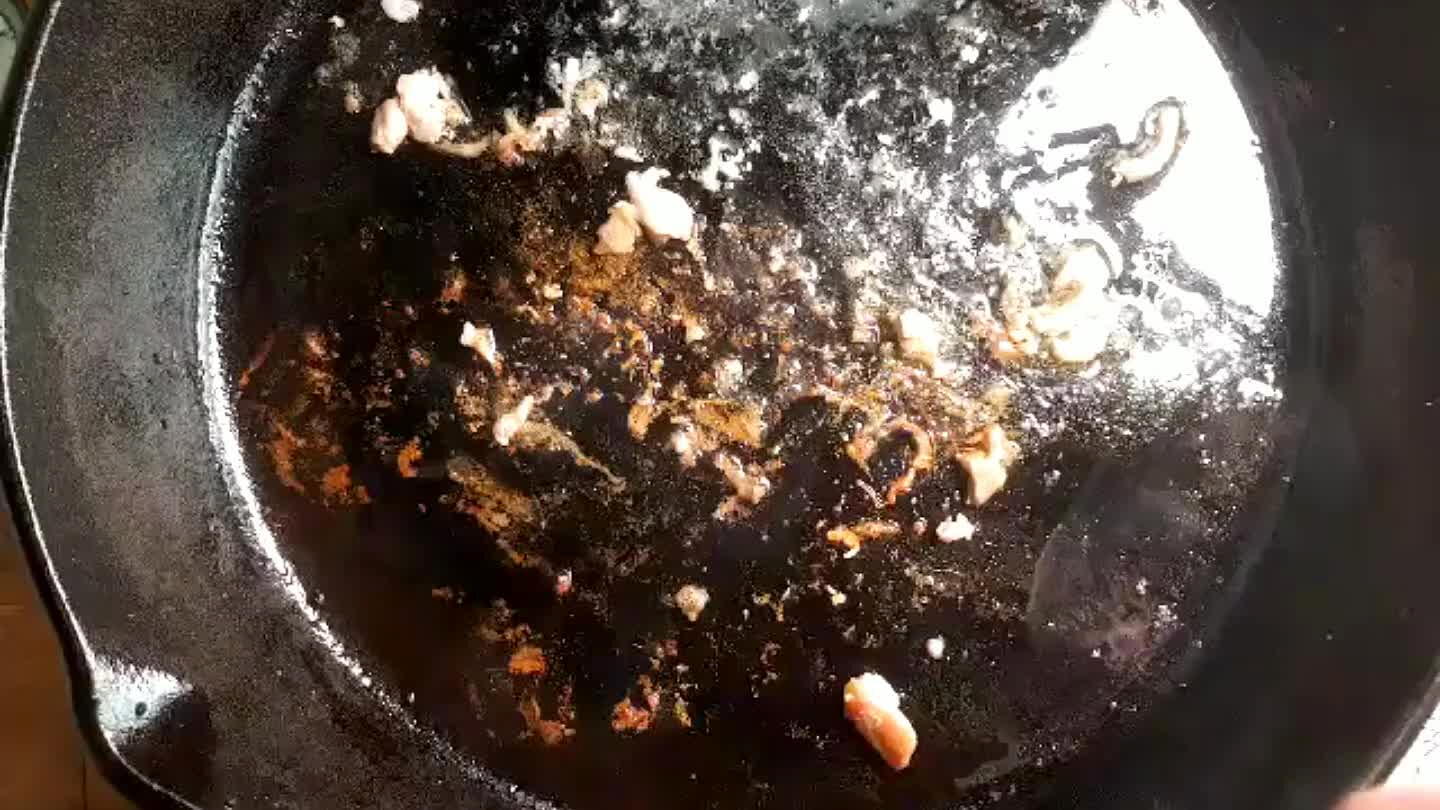 You need to work a little quickly here because it's important to avoid burning the garlic or the flour. Make sure your citrus juice is close at hand, because we will use that to stop the cooking quickly.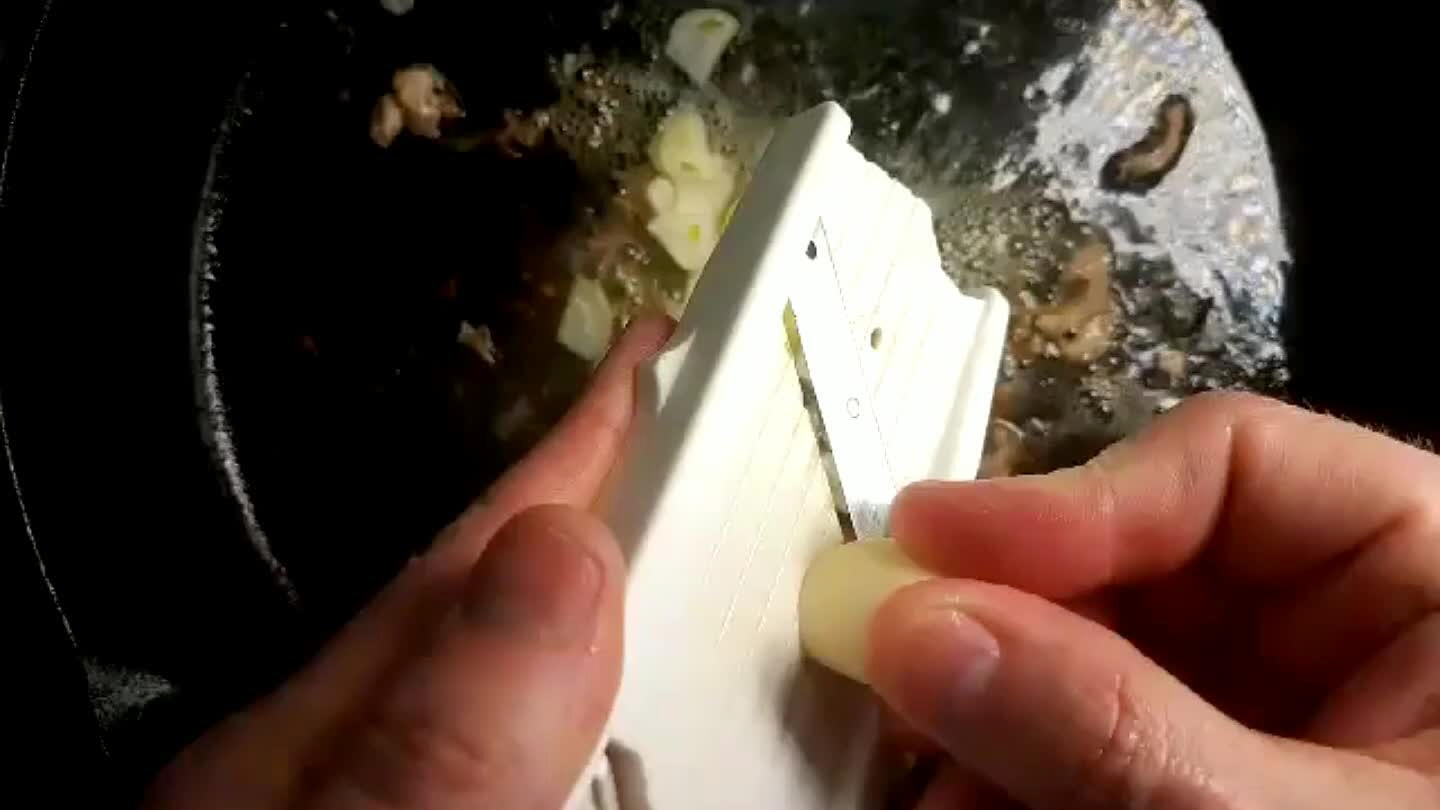 You can also slice the garlic ahead of time. But I have this miniature mandoline slicer I use and I find it quite easy to slice garlic as needed.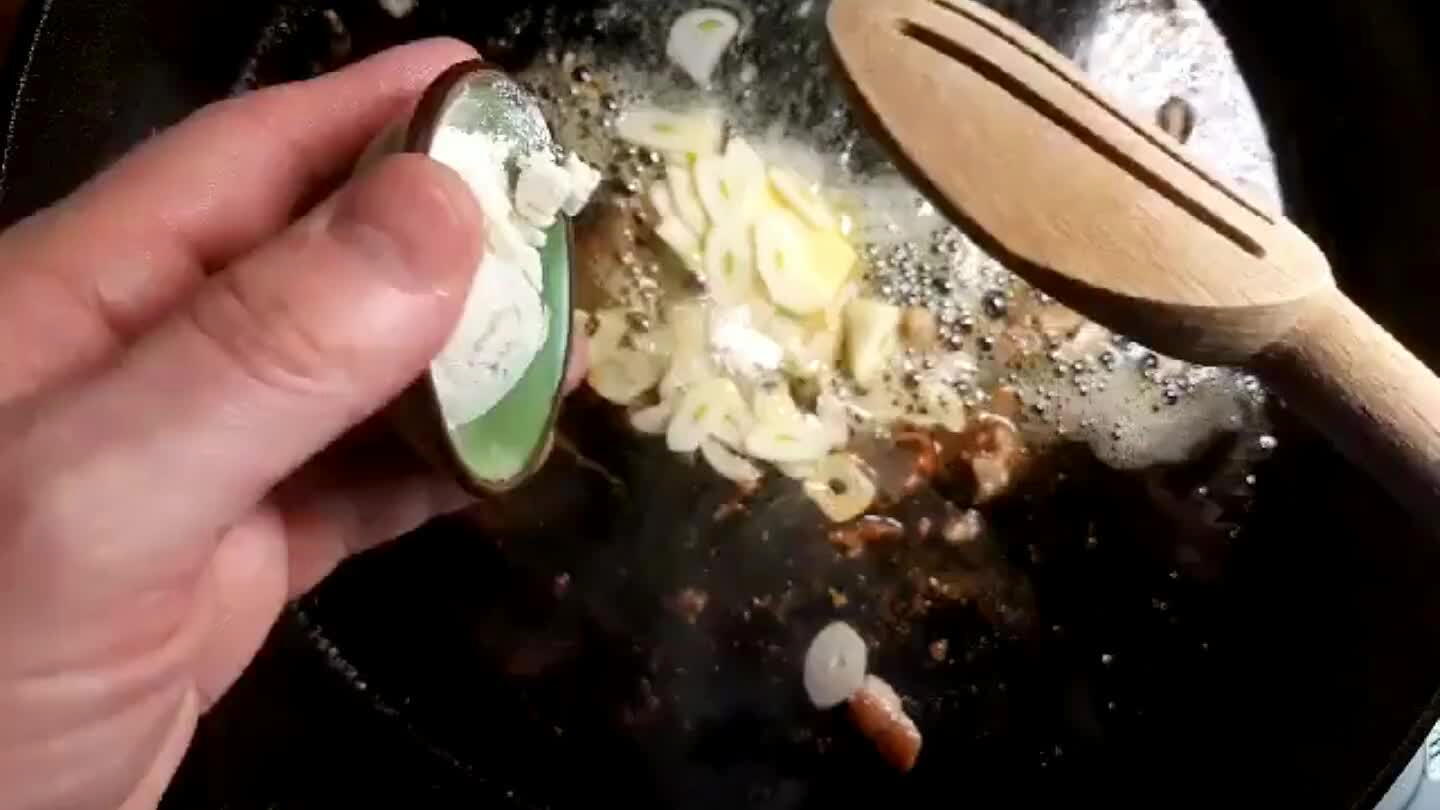 Right behind the garlic, stir in the flour. Stir it around to sop up the fat in the pan, and let it toast just a bit before adding the liquid to quickly stop the cooking.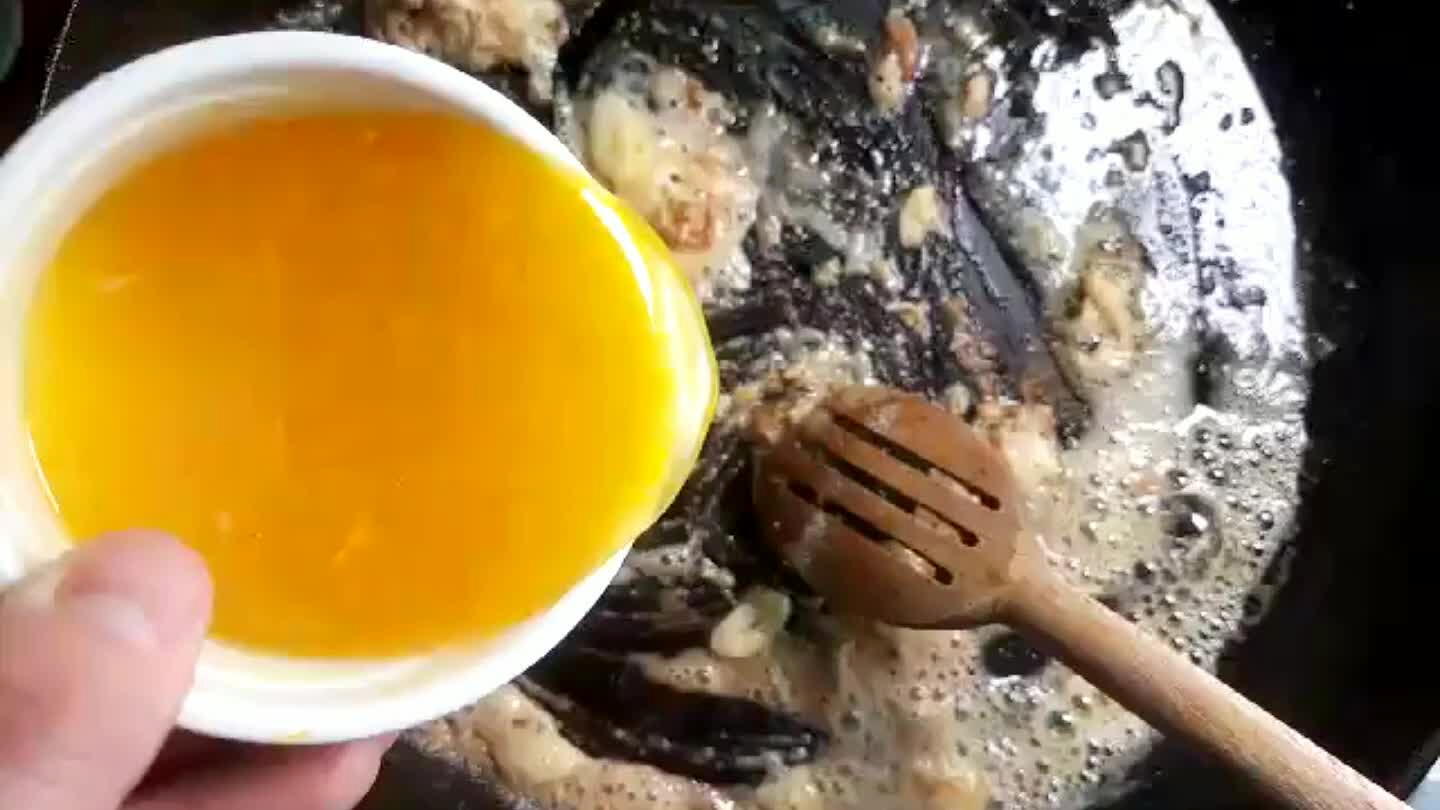 As soon as you start to see any color on the flour or the garlic, make sure you add the juice. The liquid will drop the temperature quickly to help you avoid burning anything. The flavor of burnt flour or garlic will really ruin a dish.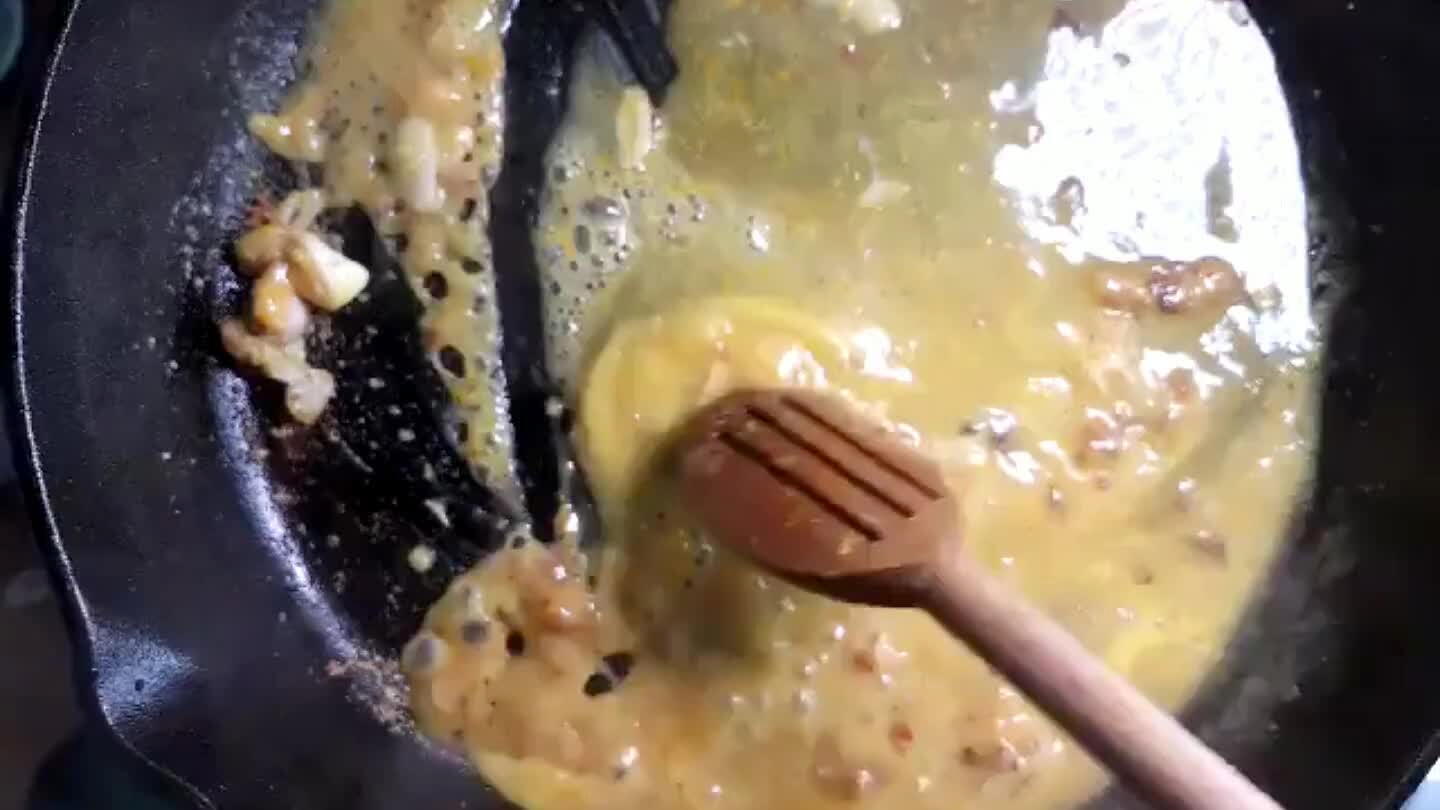 Stir in the chicken broth. Bring the sauce up to a simmer.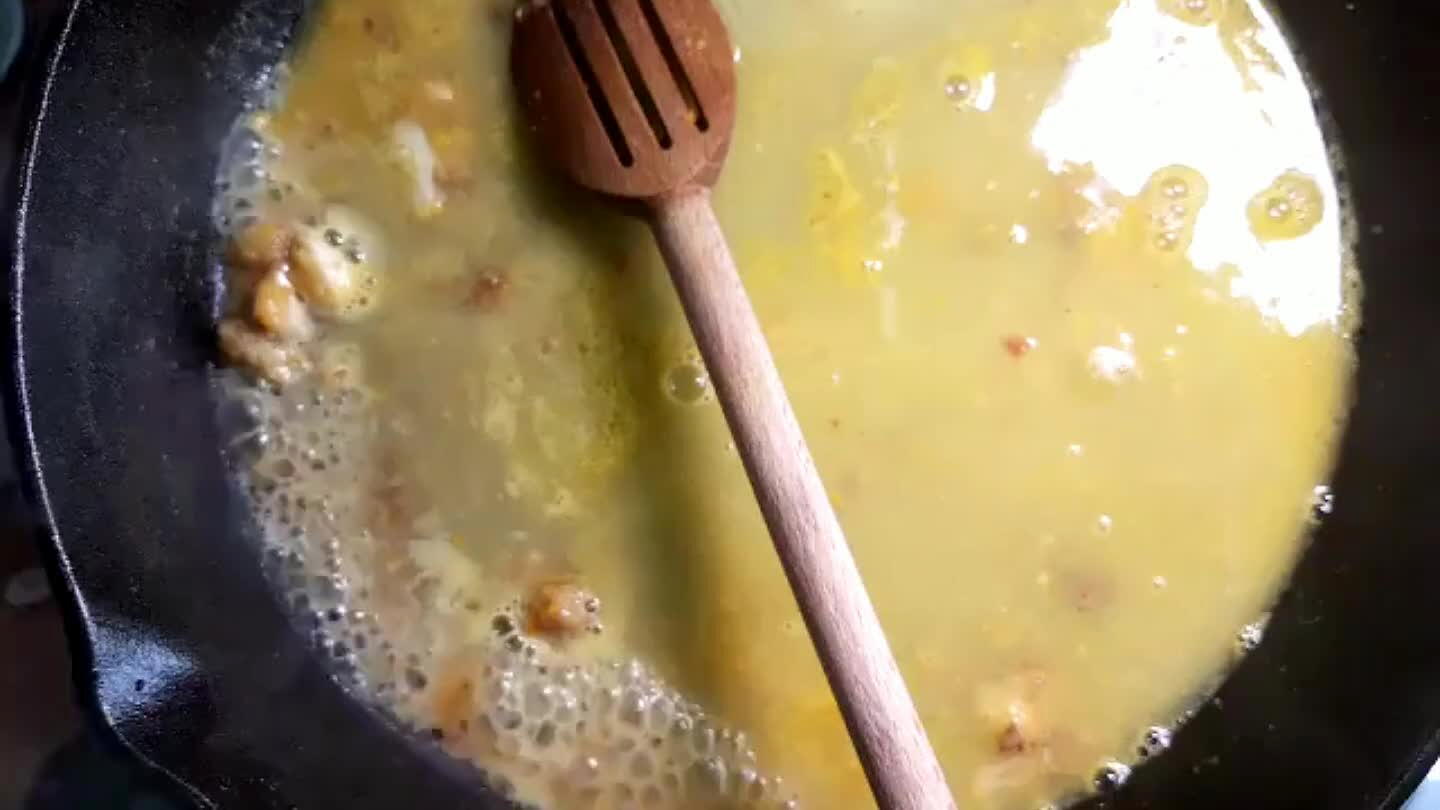 Move the chicken back into the pan so it can finish cooking in the sauce. Add any of the liquid that may have drained from the chicken as it rested. That's flavor we can't afford to lose.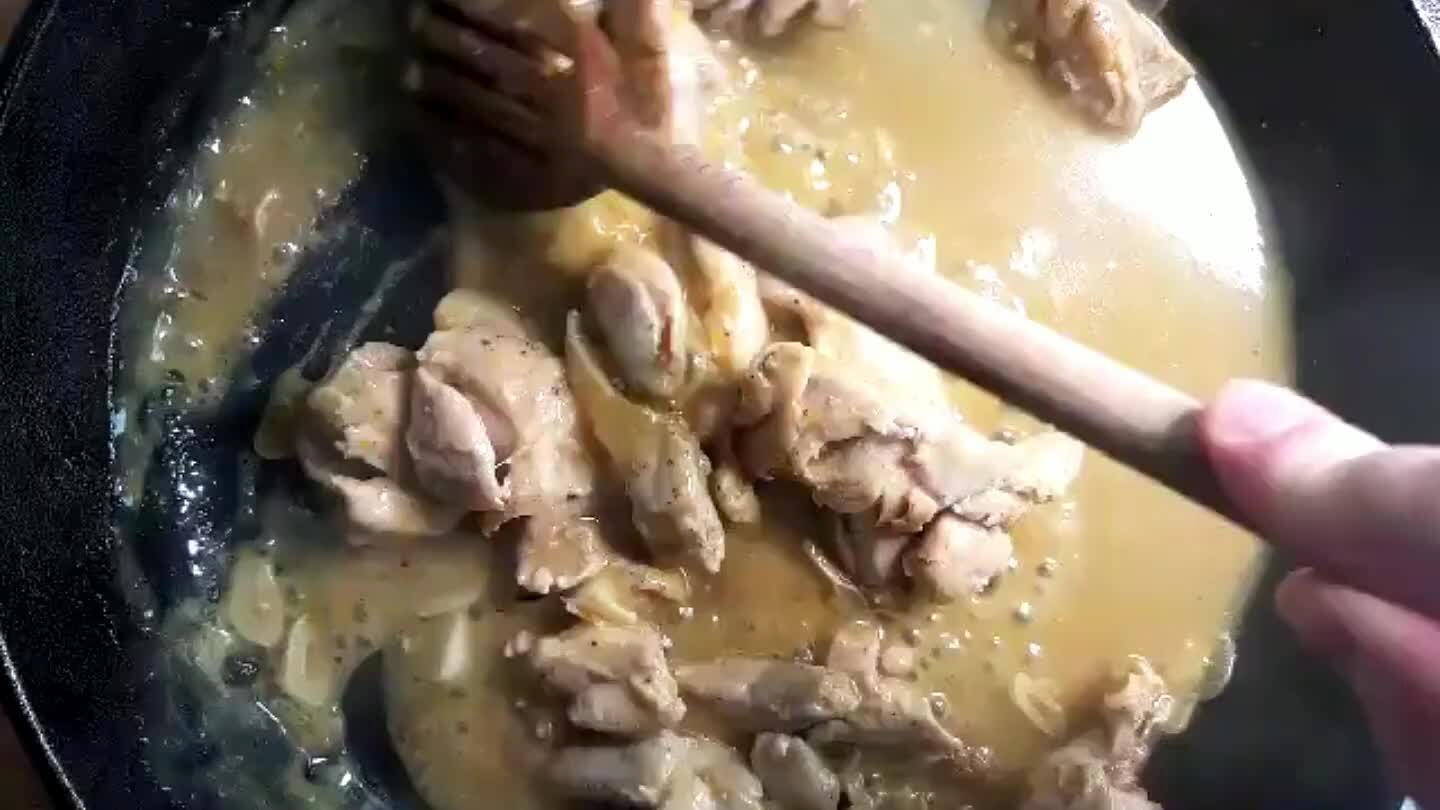 Simmer until the sauce is thickened. At this point, your chicken should be cooked through, provided your pieces aren't much larger than mine. But you can slice opened the biggest chunk to check for yourself.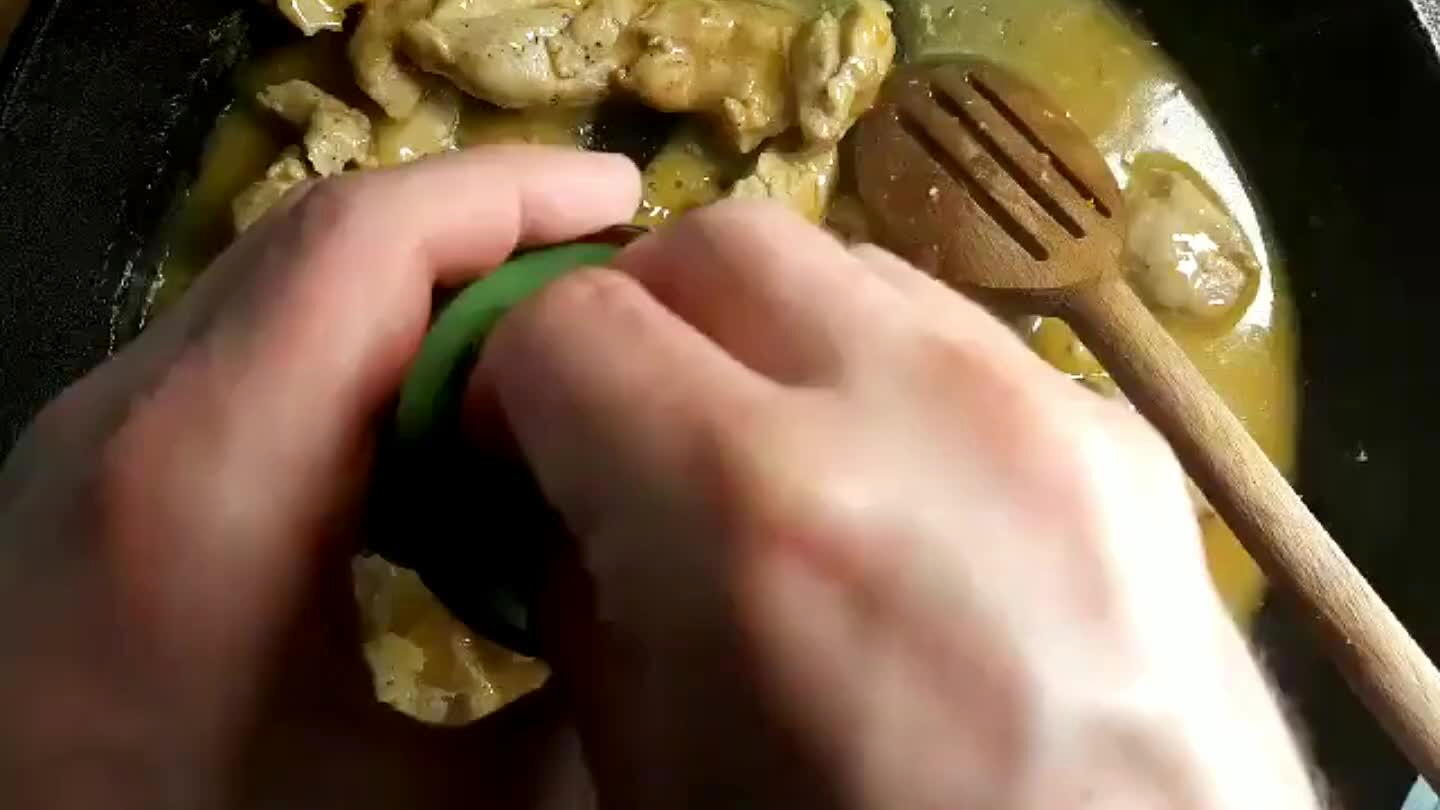 Before serving, add your chopped parsley. Stir to mix. Serve over rice or with a vegetable side. This is really a very versatile dish and should go well with just about anything.
Comments