Spaghetti Squash Parmesan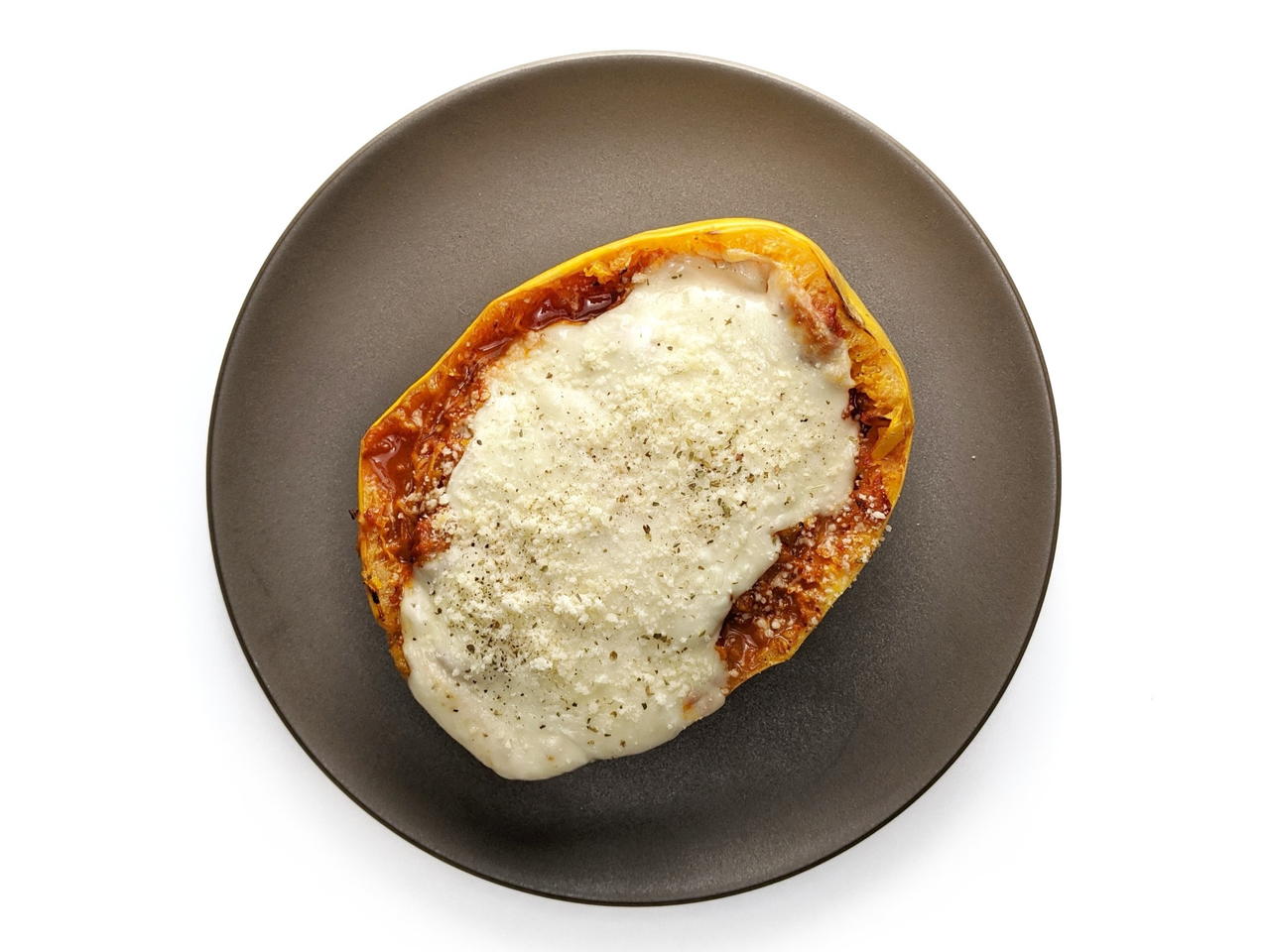 2 portions
40m
When cooked spaghetti squash will shred into angel hair like strands that are an awesome alternative to pasta. Most of the work on this recipe is done in the oven, so don't stress!
What you will need
2 whole Spaghetti Squash
2 Tbsp Olive Oil
1 tsp dried Oregano
½ tsp Chili Flakes
13 oz. Pizza Sauce
8 oz. Fresh Mozzarella
2 Tbsp grated Parmesan
Salt
Black Pepper
(Nutritional facts 162 calories, 9.61 g fat, 13.65 g carbohydrates, 5.81 g protein, 1 mg cholesterol, 1146 mg sodium)
How to cook
Cut off the stem of the squash and cut in half from base to stem. Scoop out the seeds with a spoon and discard.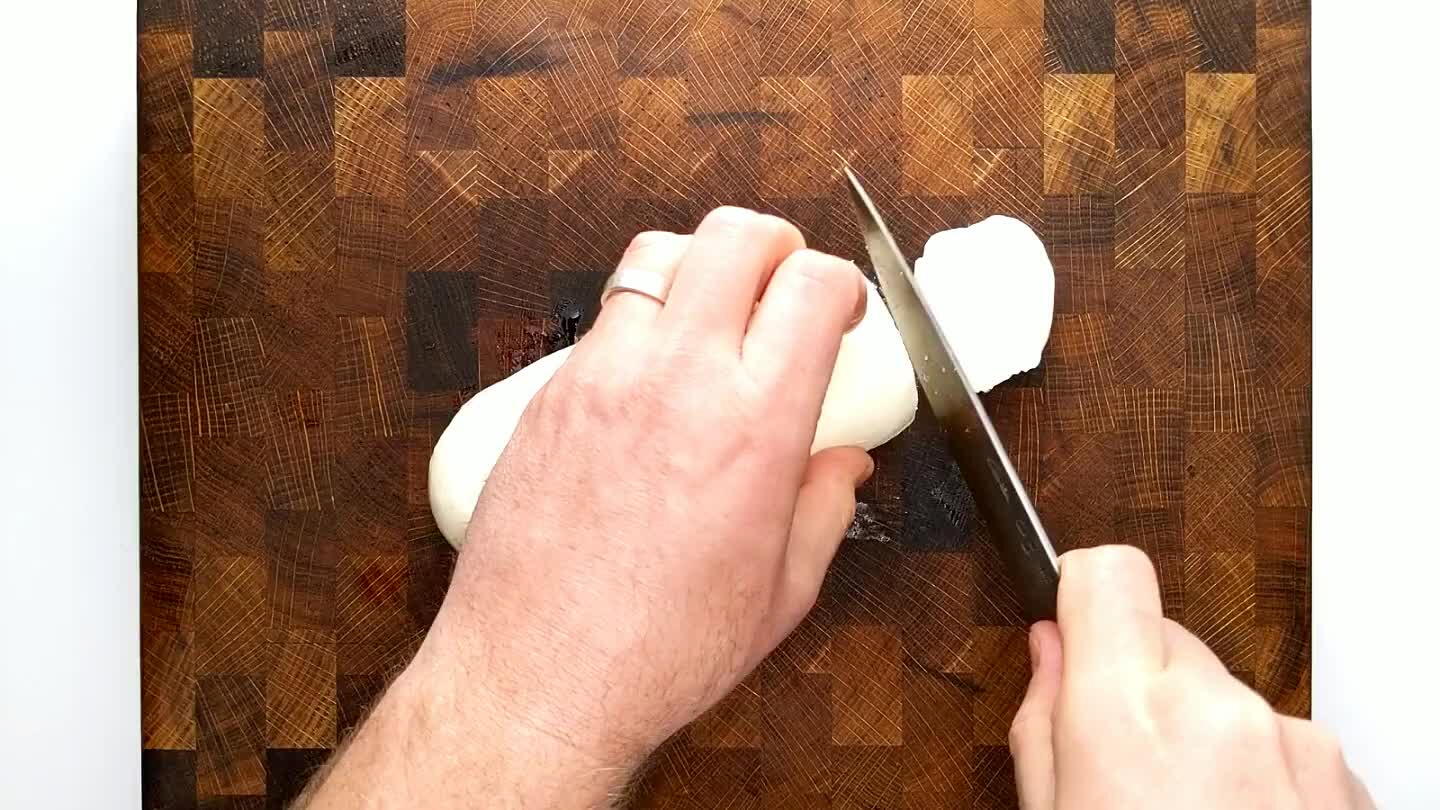 Place the squash on a prepared baking sheet to protect it from the squash and keep it from sticking.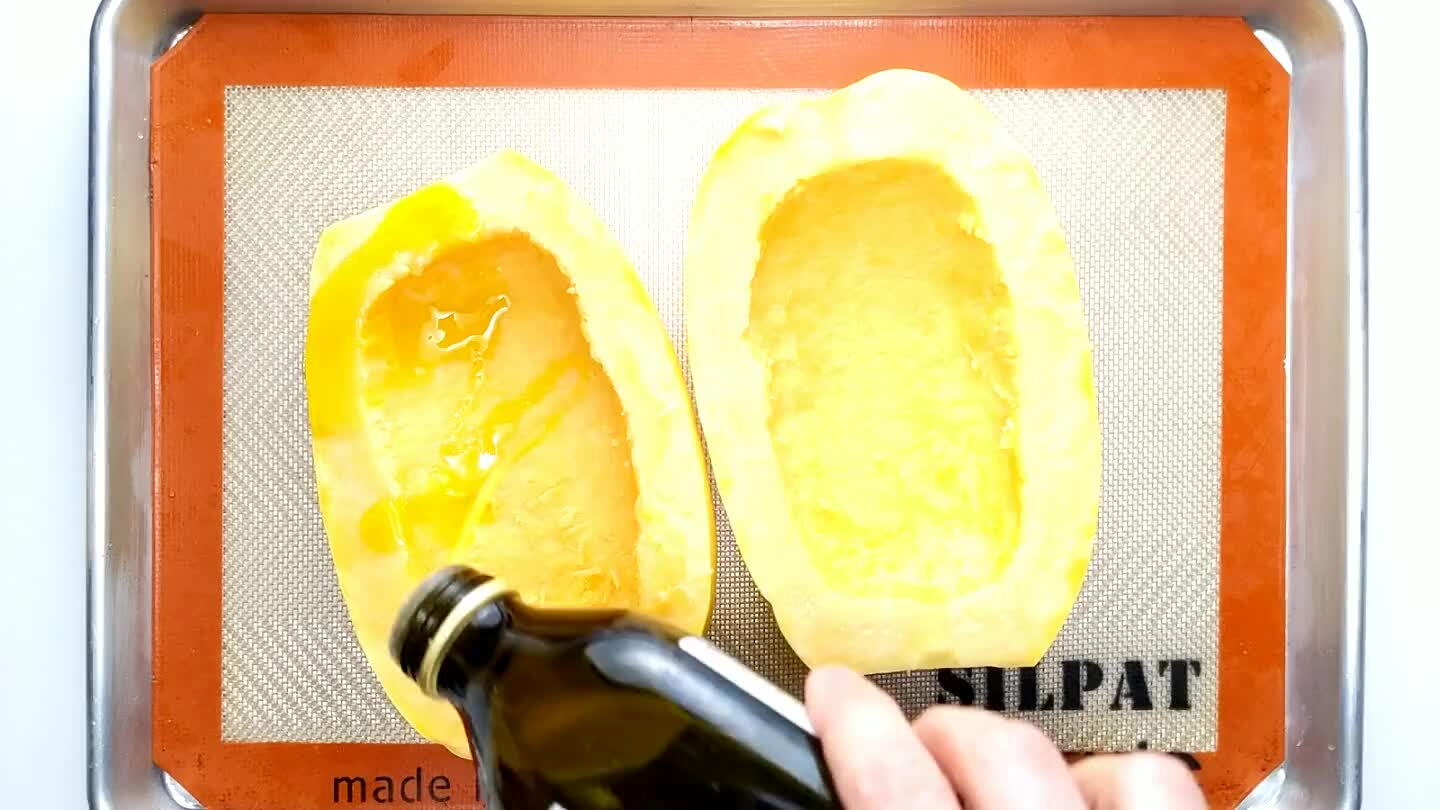 Drizzle olive oil onto the squash and use a pastry brush to coat. Flip over so the flat side is down, and the skin is up. Roast in the oven for 25 minutes.
Remove the squash from the oven at the 25 minute timer and flip over. Use a fork to shred the squash into "spaghetti".
Sprinkle the red pepper and dried oregano over the squash halves.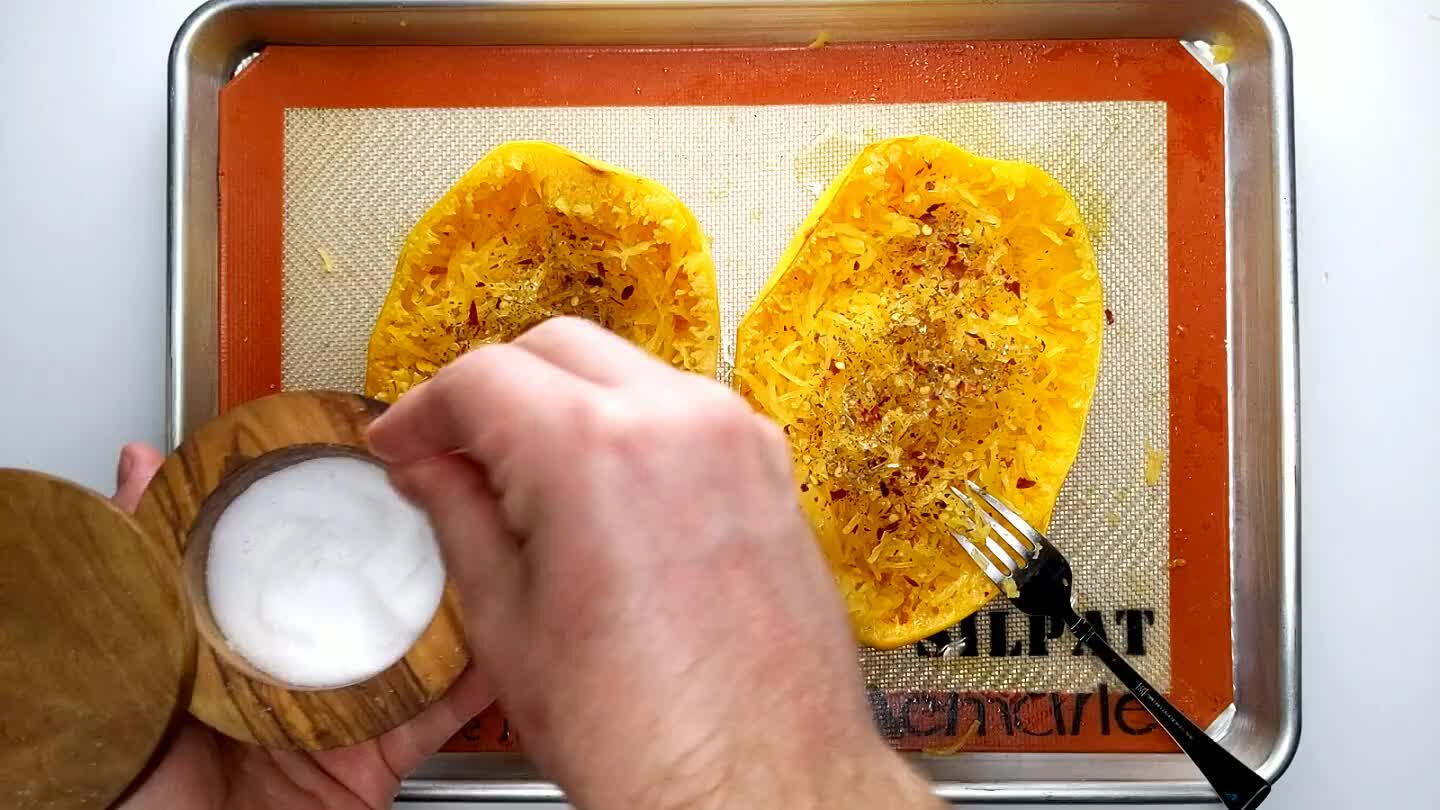 Add a pinch of salt and pepper to each half of the squash.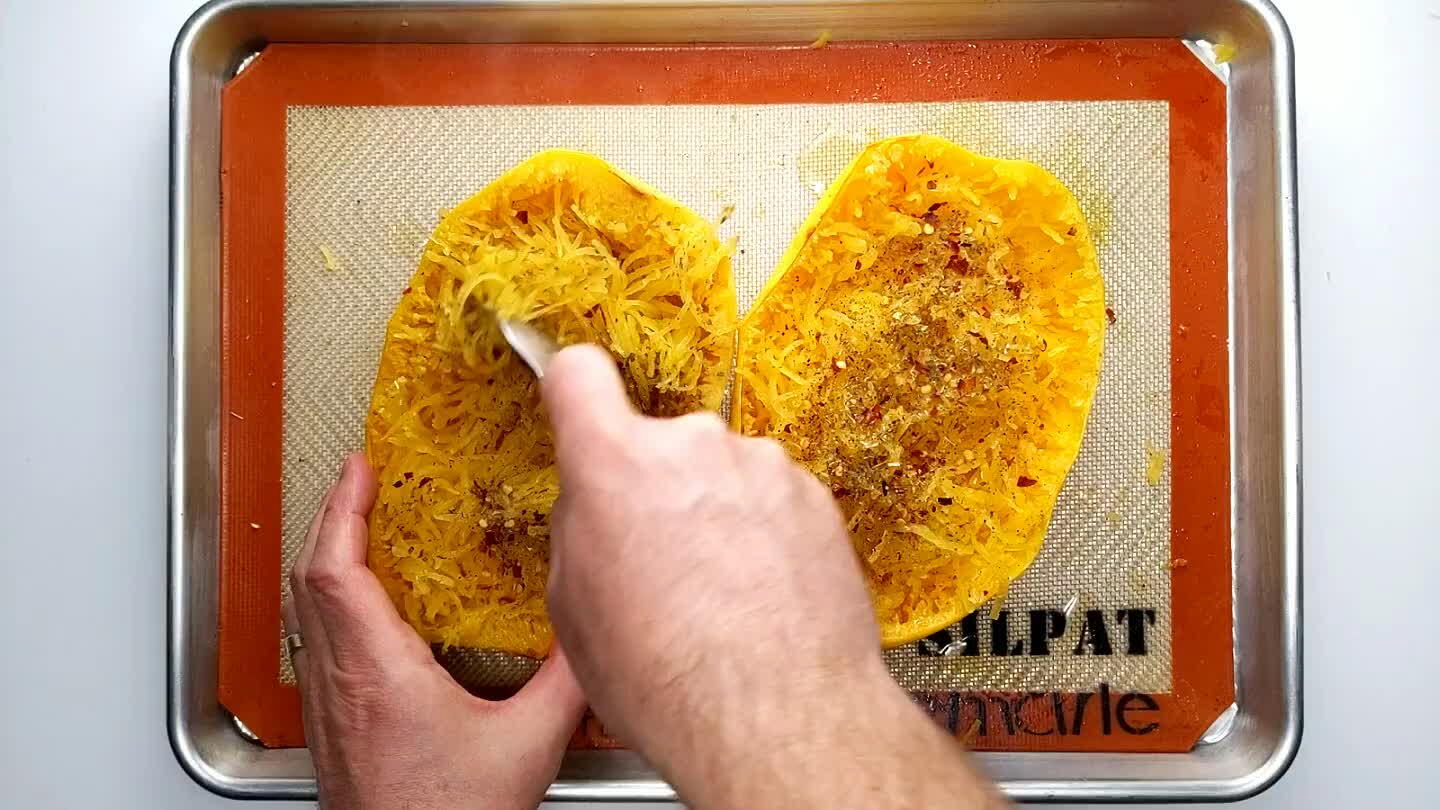 Use the fork to mix the seasonings together with the squash.
Add a couple spoonfulls of pizza sauce to coat the squash and stir to combine.
Layer sliced mozzarella over the top of the spaghetti squash.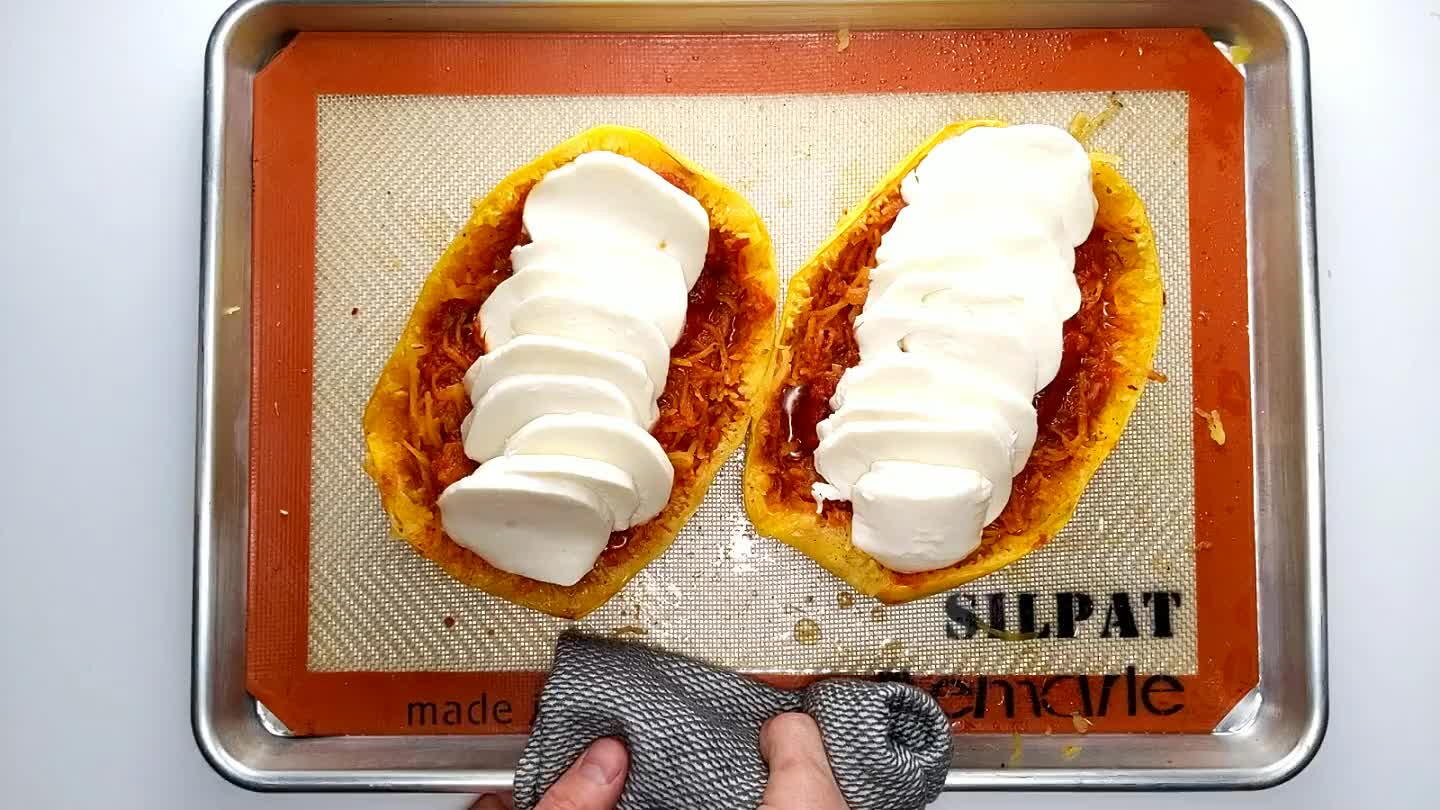 Return the squash to the oven and bake for another 15 minutes or until cheese is melted and bubbly.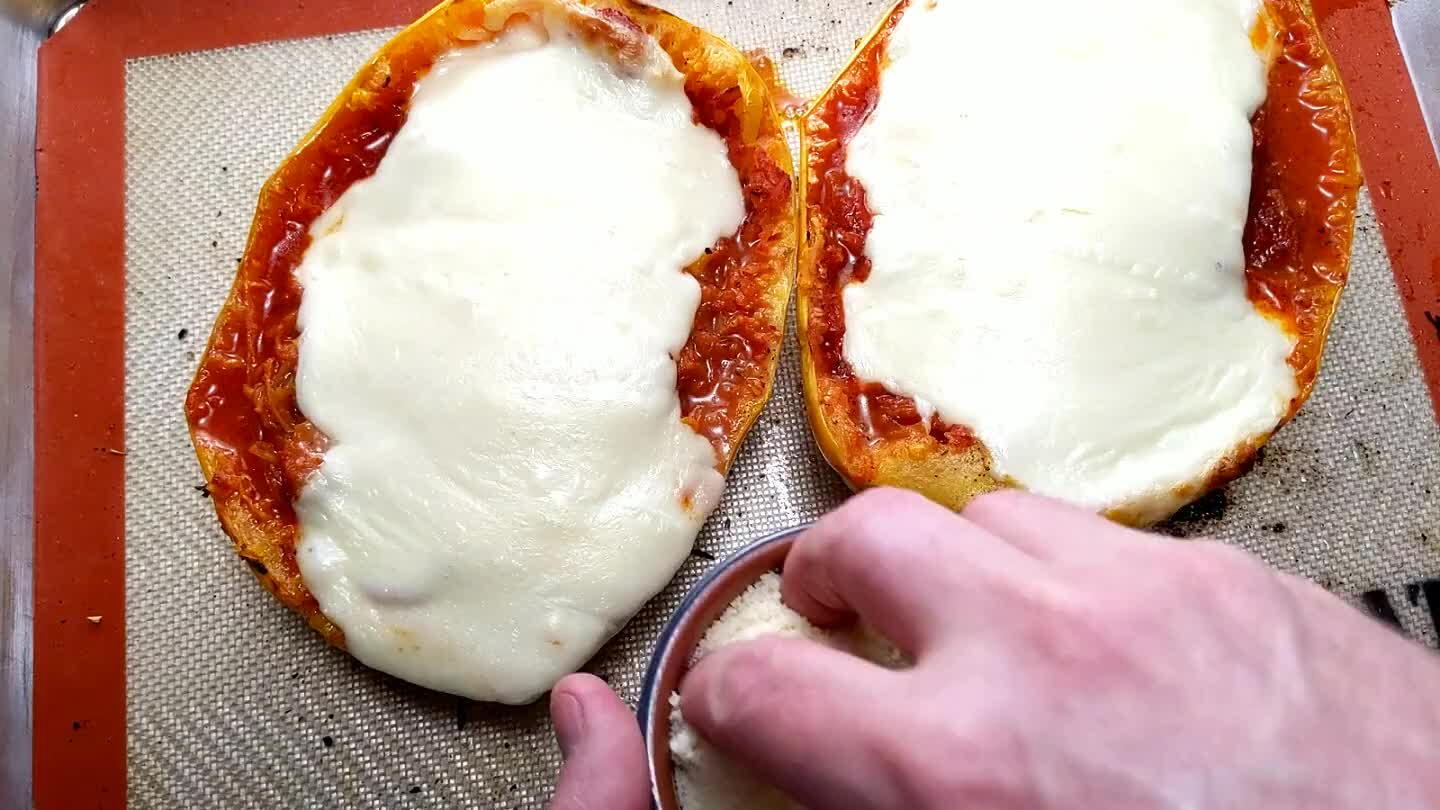 Sprinkle the tops with some parmesan before serving.