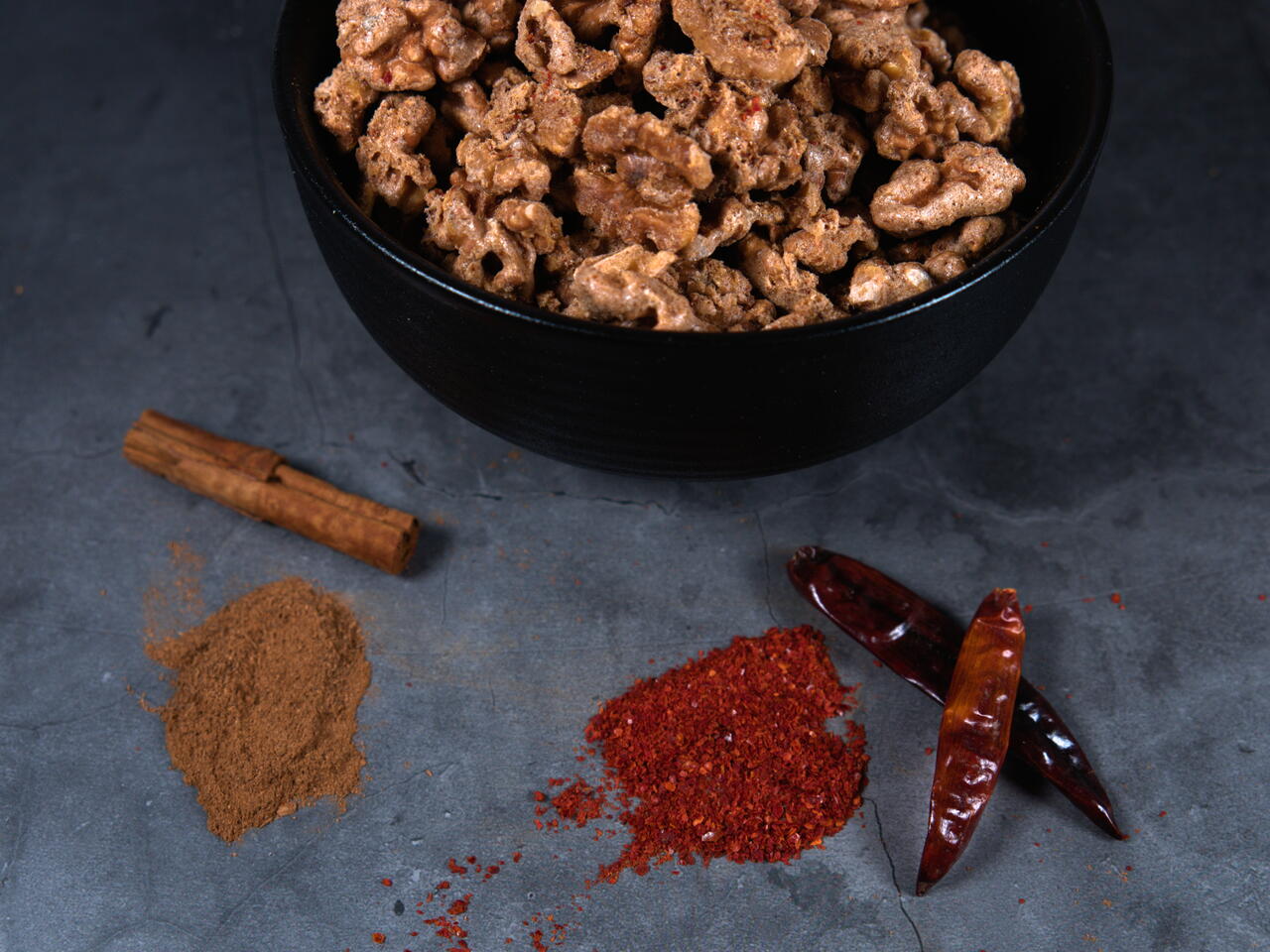 10 portions
15m
Be aware that when you make these, they will disappear. A little heat, a little sweet and crispy too. And they're super easy. Great on salads, but perfectly delicious by the handful. The egg whites add an extra crunch that makes these very hard to put down. I remember working stations with spiced nuts on my menu and it was a struggle to keep other cooks out of the bin.
What you will need
1 egg white
½ cup sugar
1 Tbsp cinnamon
1 Tbsp chili powder
4 cups walnuts
(Nutritional facts 779 calories, 79.26 g fat, 16.67 g carbohydrates, 3.45 g protein, undefined mg cholesterol, 69 mg sodium)
How to cook
Beat the egg white vigorously until frothy. It should take about a minute of active whisking.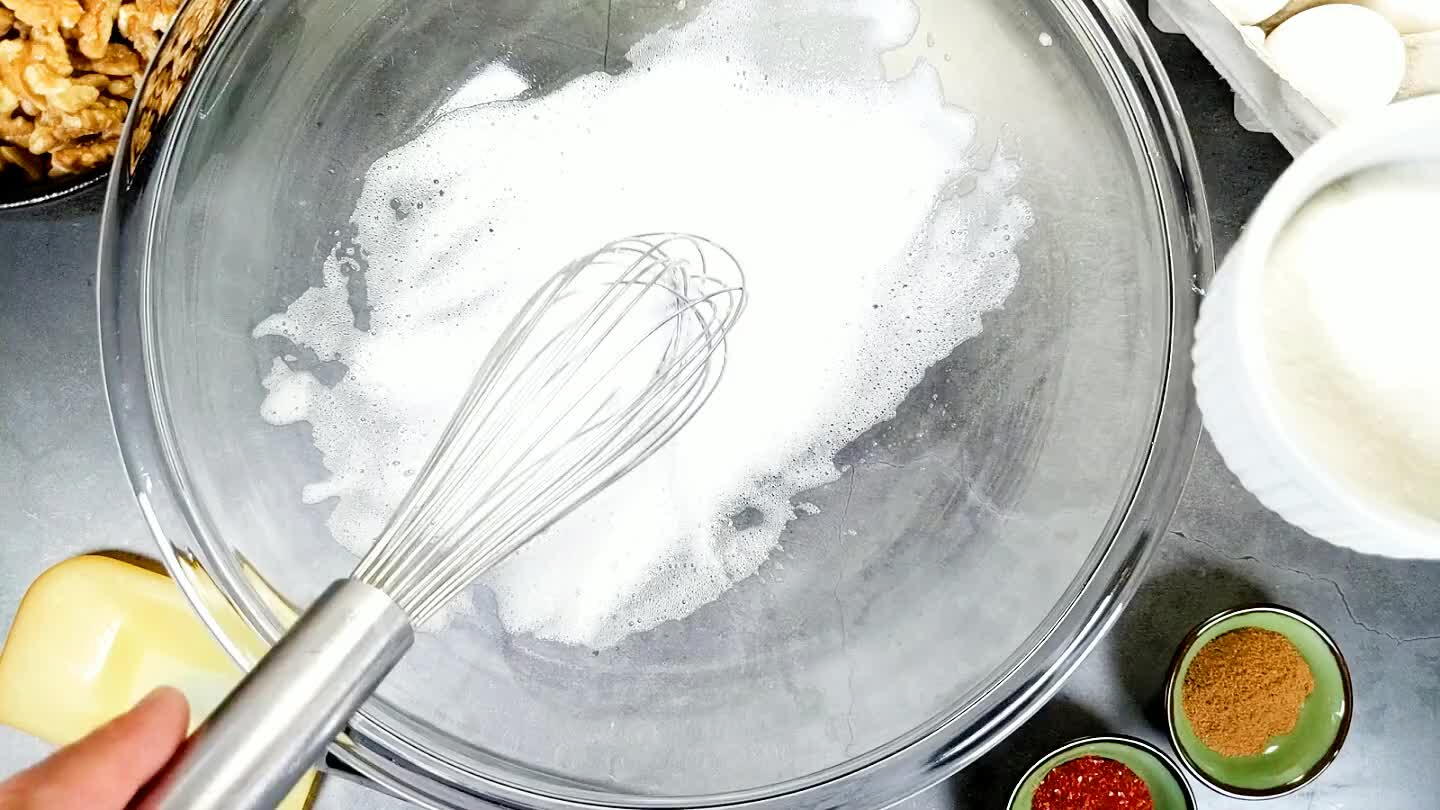 Whisk in the sugar. Mix until sugar is fully incorporated.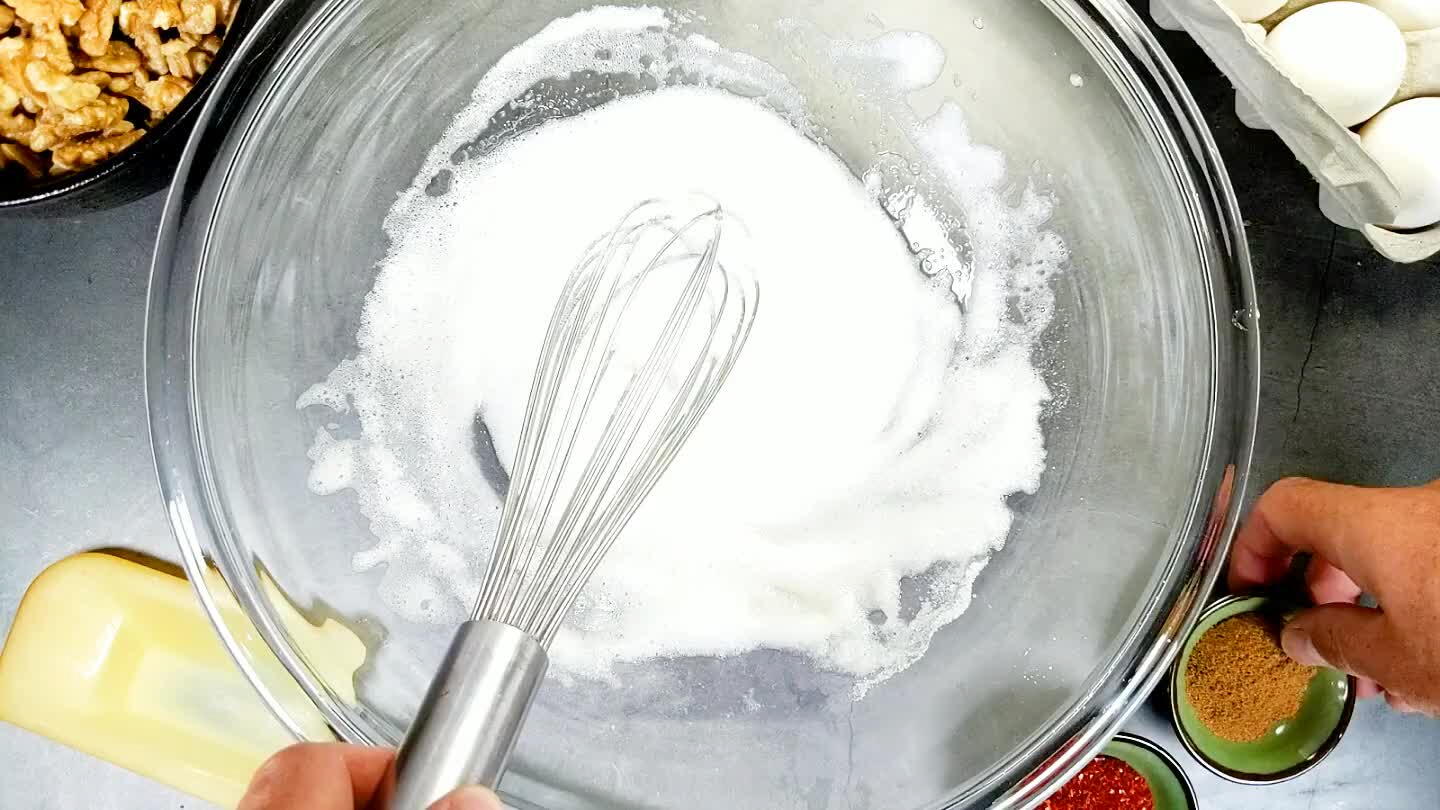 Whisk until the spices are evenly incorporated.
Fold in the walnuts with a spatula. Keep folding until the nuts are thoroughly coated.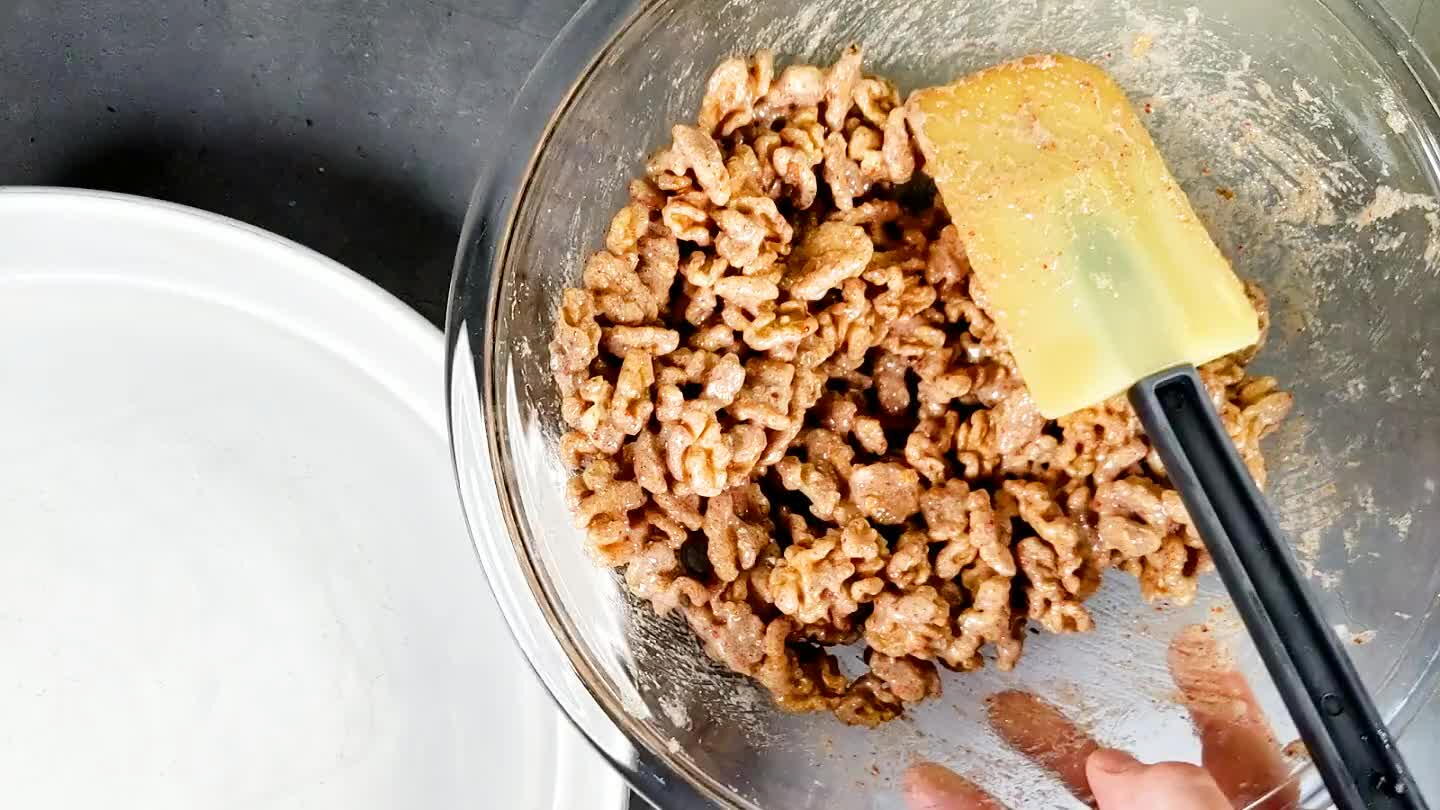 I recommend using a parchment-lined baking sheet. Out of parchment, I chose this big cake pan because I was hoping it would be a little less sticky than an uncovered baking sheet. I still lost a lot of the coating at the bottom of the pan.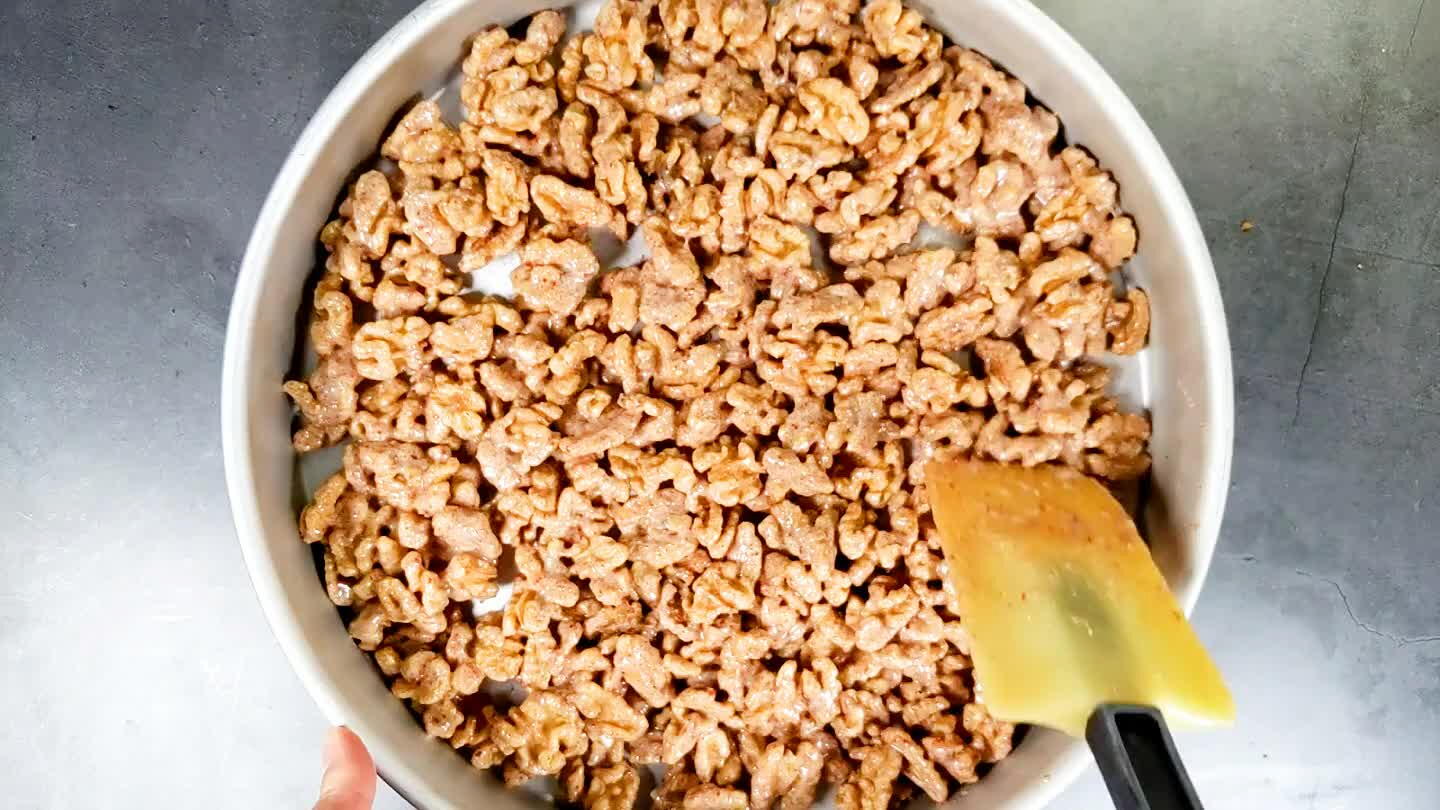 Low and slow for these guys. When you pull them out, they should be dry and crispy throughout.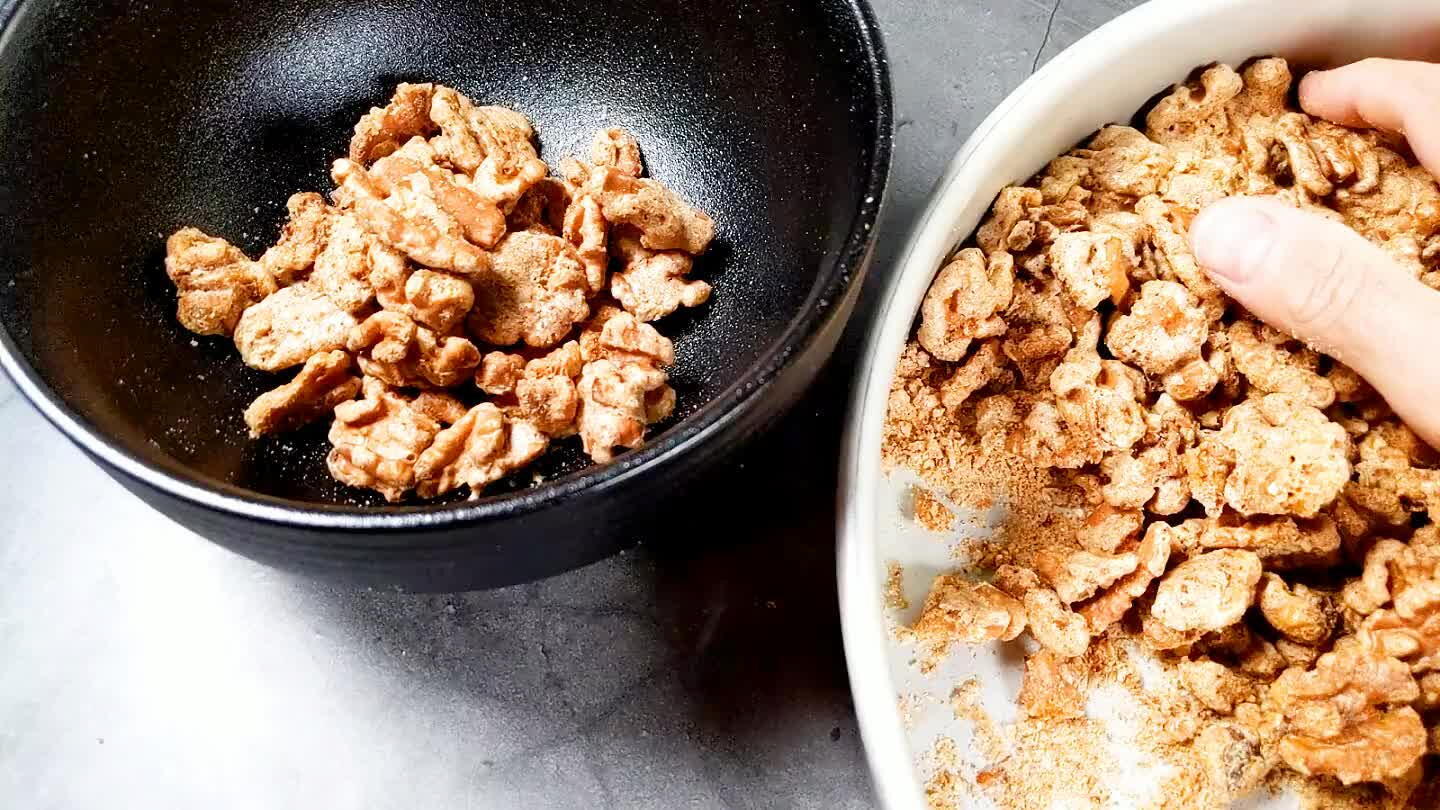 An airtight container will keep them from getting soggy over time. Alternatively, give in to your urge to consume the whole batch immediately.