Spinach Ricotta Dumplings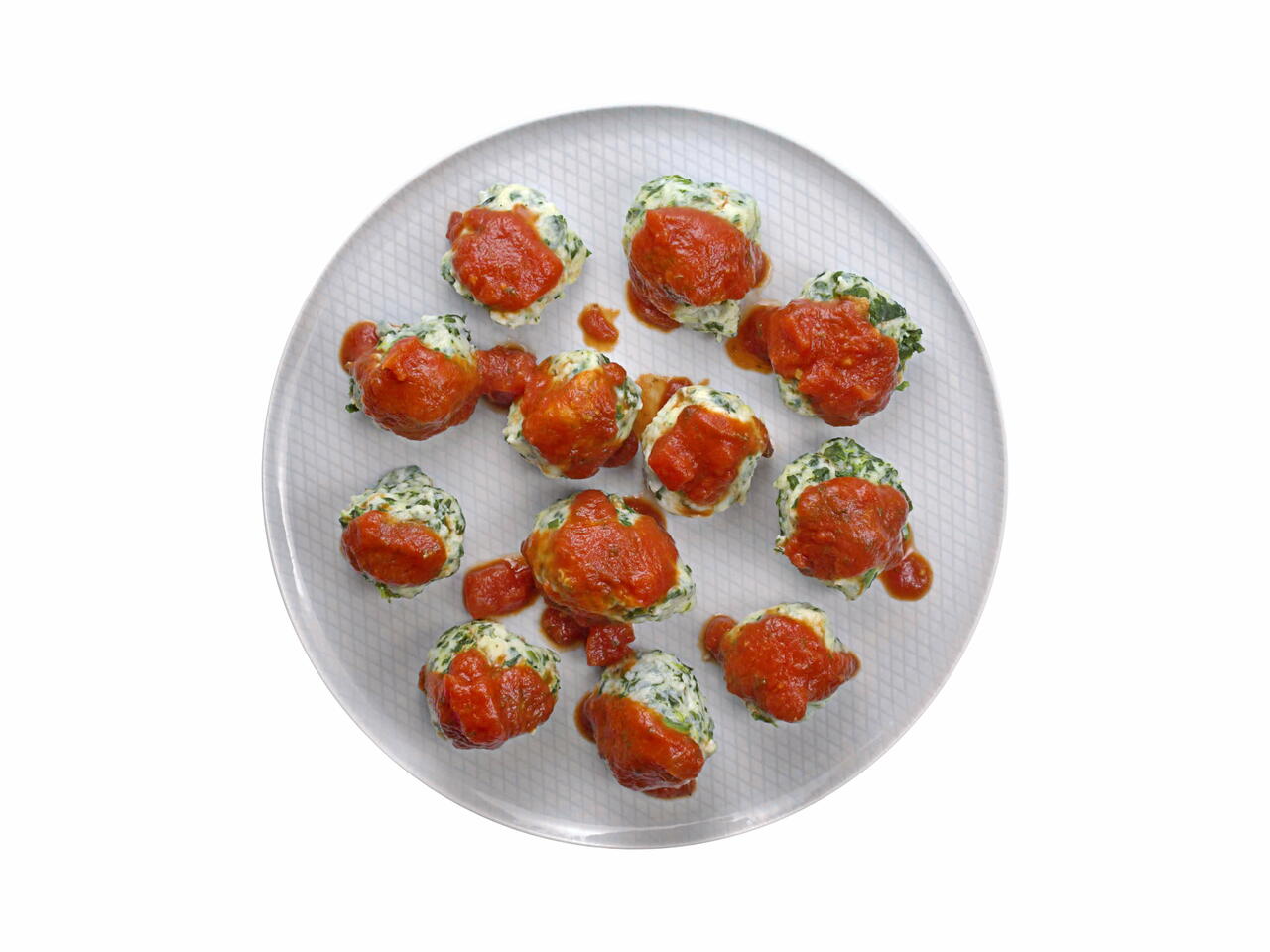 6 portions
25m
Cheesy boiled spinach dumplings. A little different, but good.
What you will need
1 lb. Frozen Spinach
1 lb. Ricotta
5 oz. Grated Parmesan
1/2 cup Flour
3 Eggs
25 oz. Marinara
(Nutritional facts 215 calories, 11.23 g fat, 17.11 g carbohydrates, 11.85 g protein, 94 mg cholesterol, 439 mg sodium)
How to cook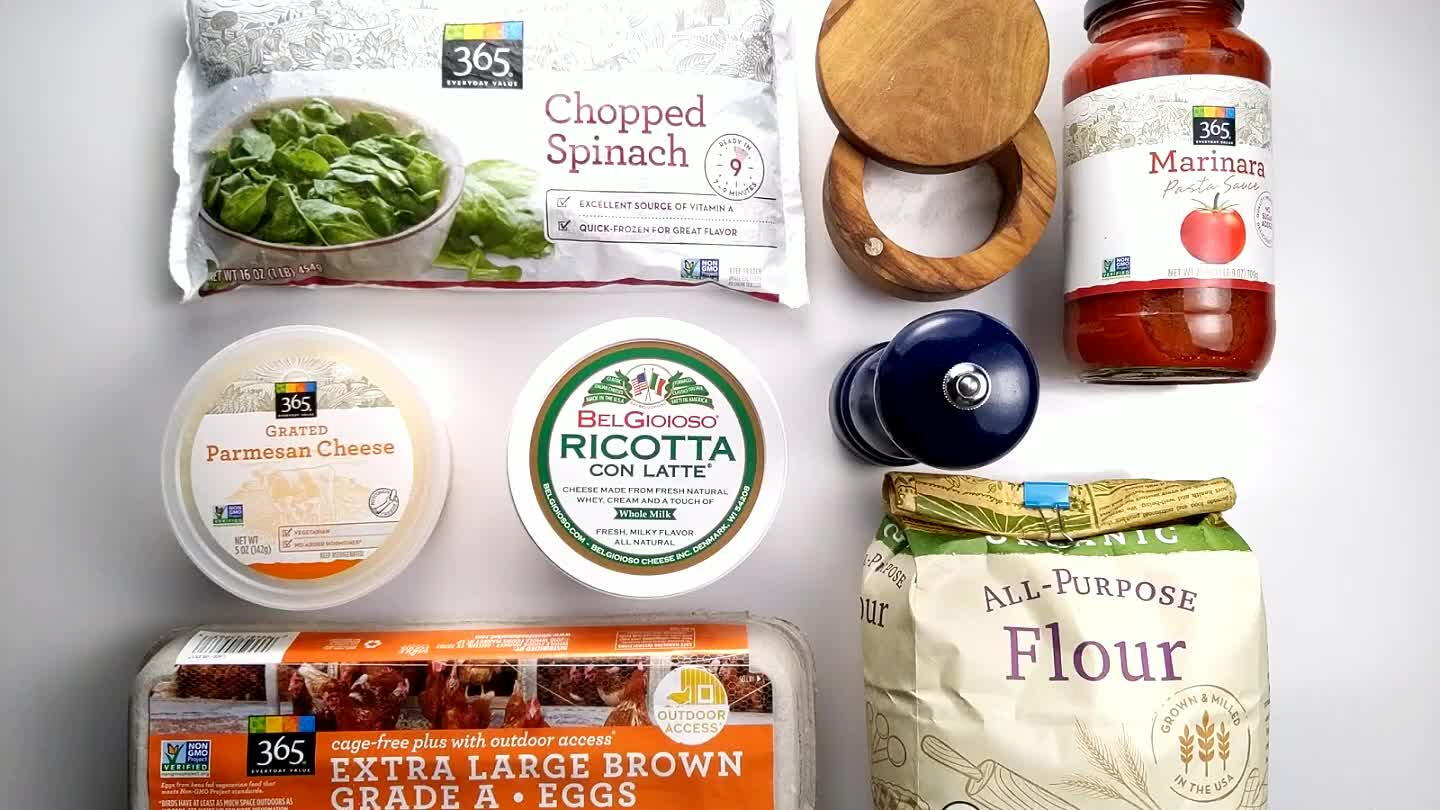 Gather the ingredients.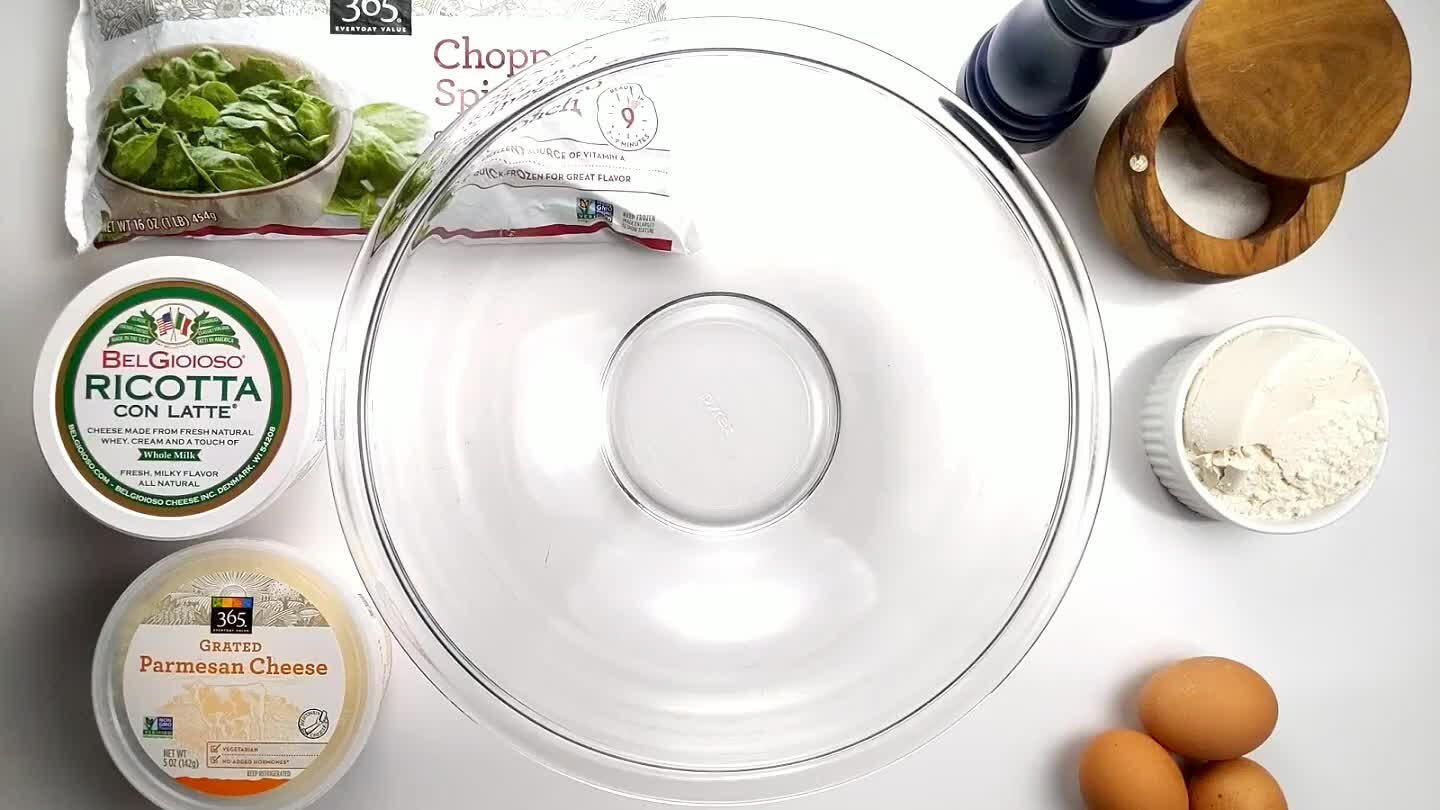 Put the spinach in a large mixing bowl.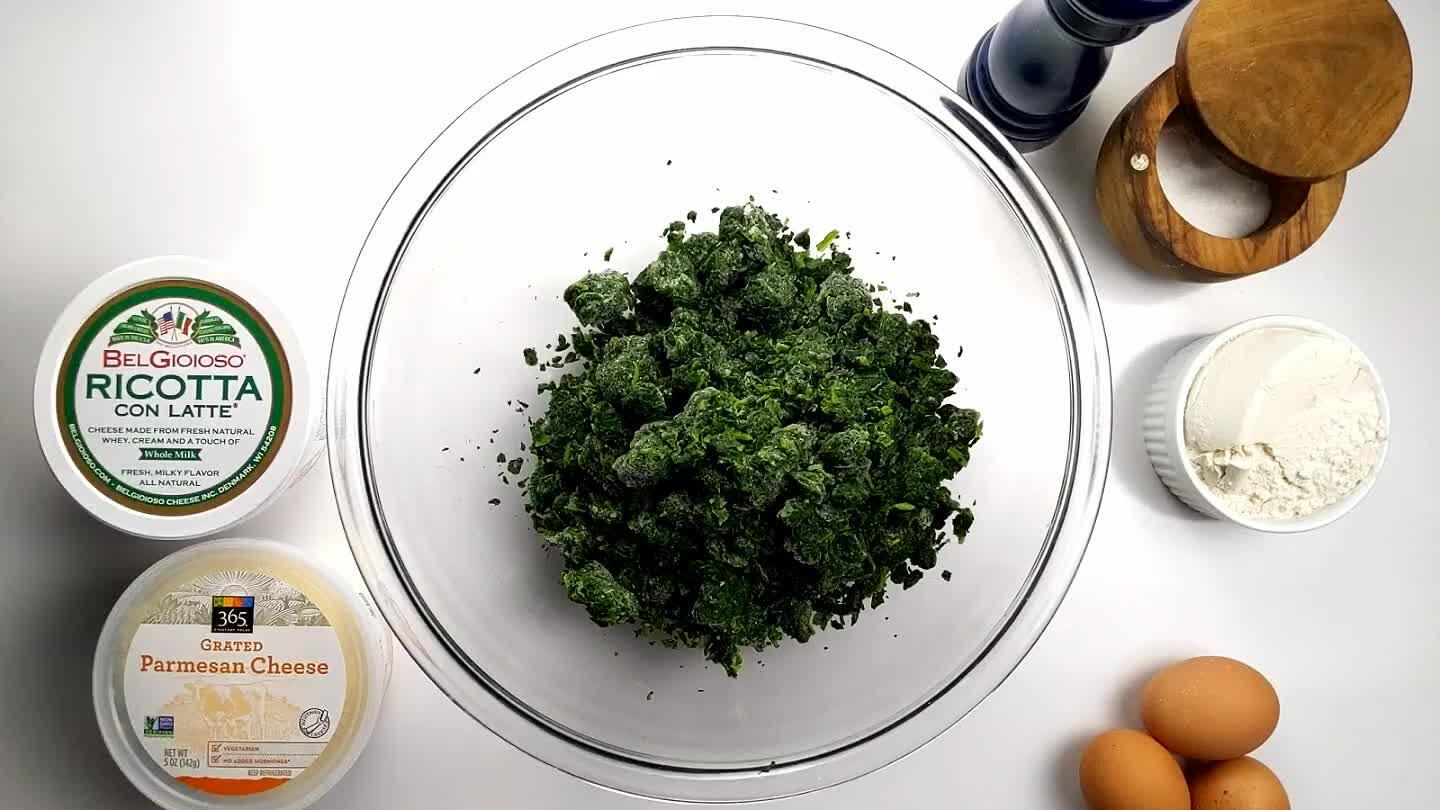 Add the ricotta.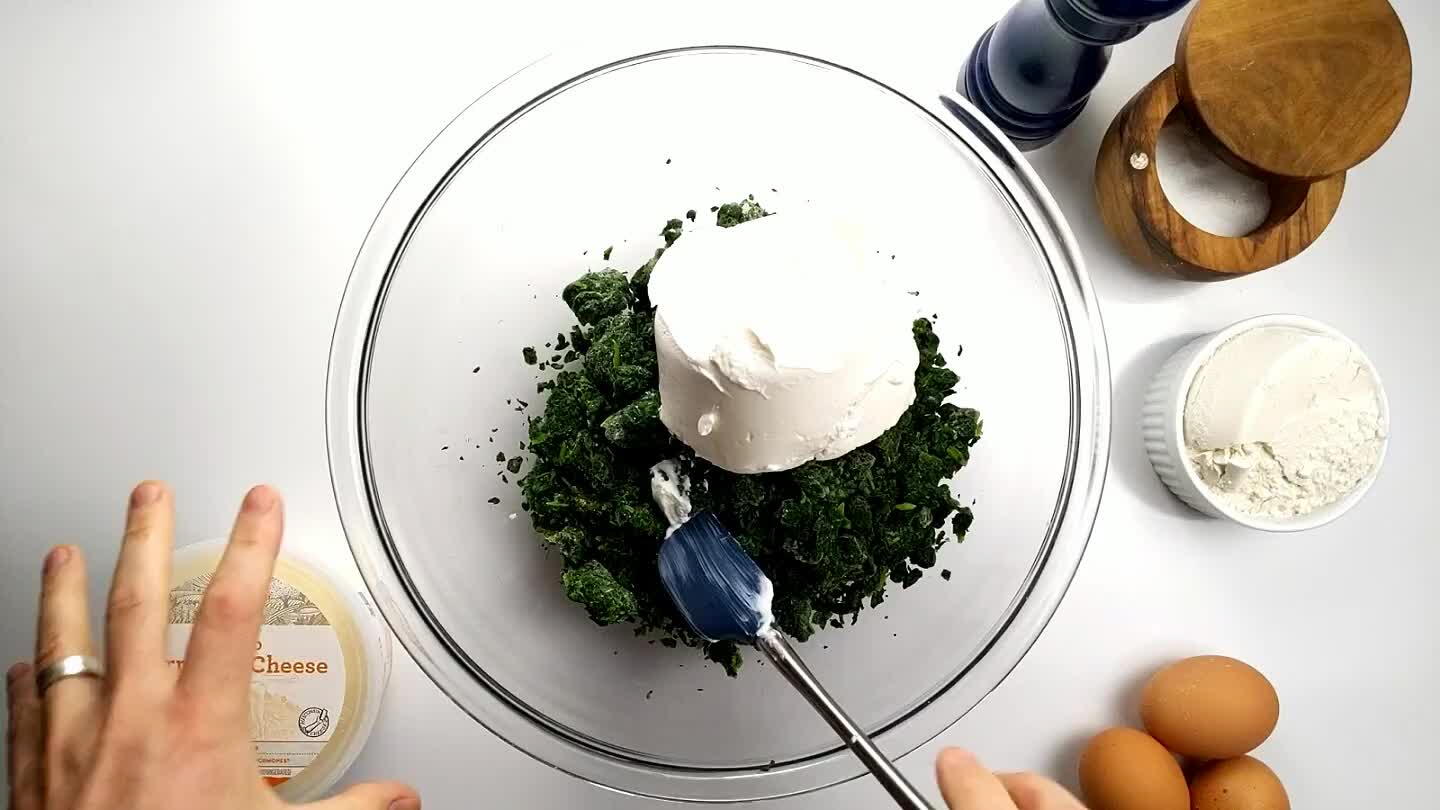 Add the parmesan.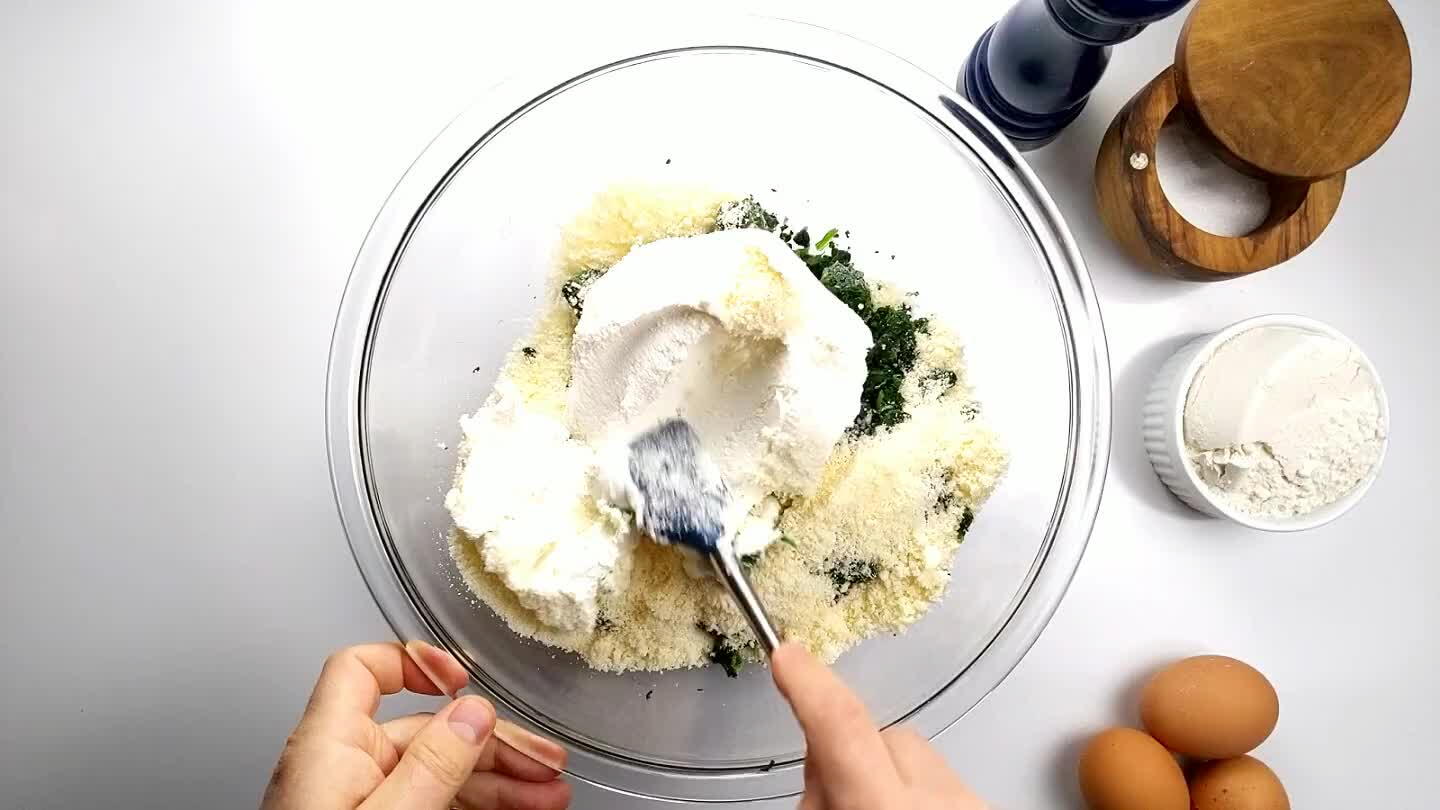 Add the flour.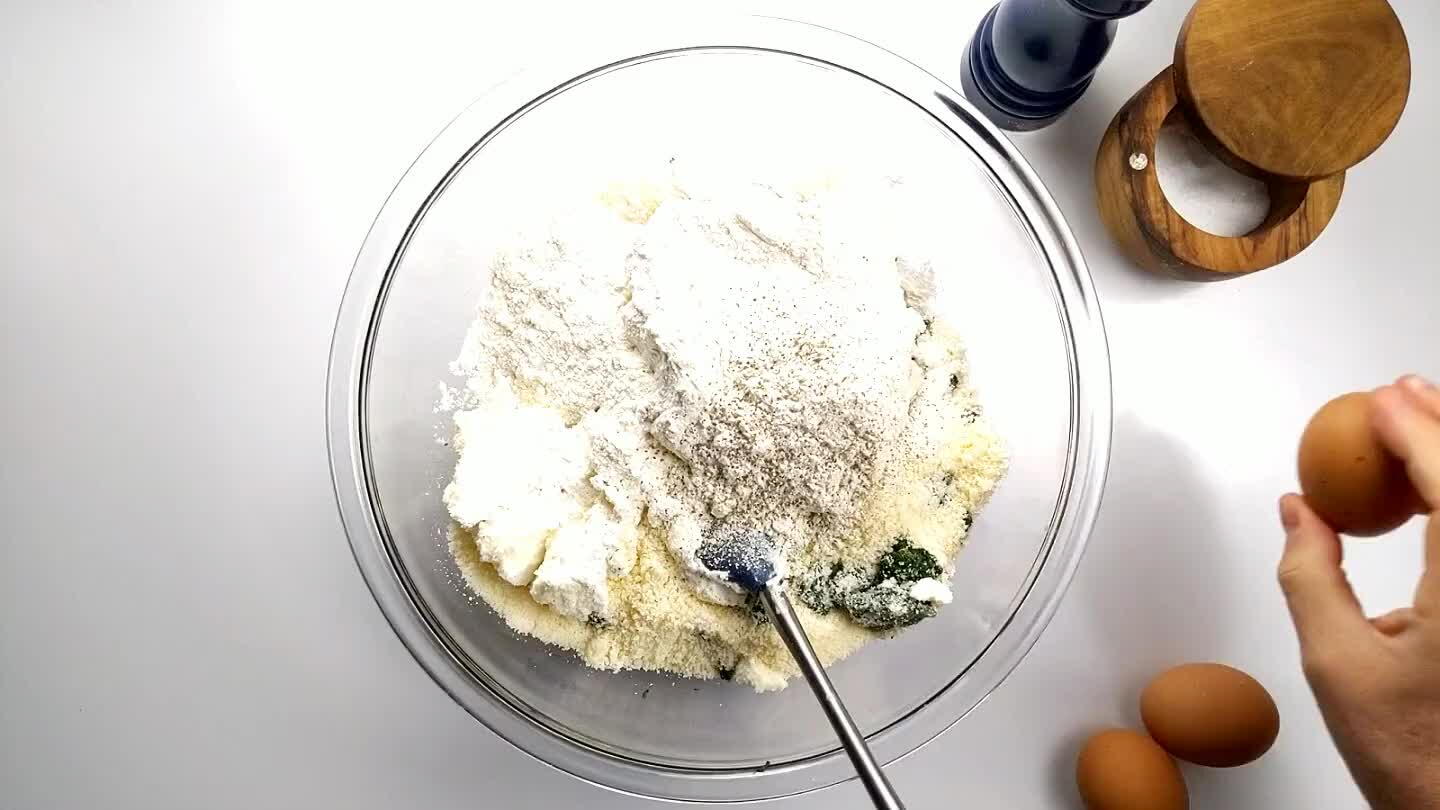 Add the 3 eggs.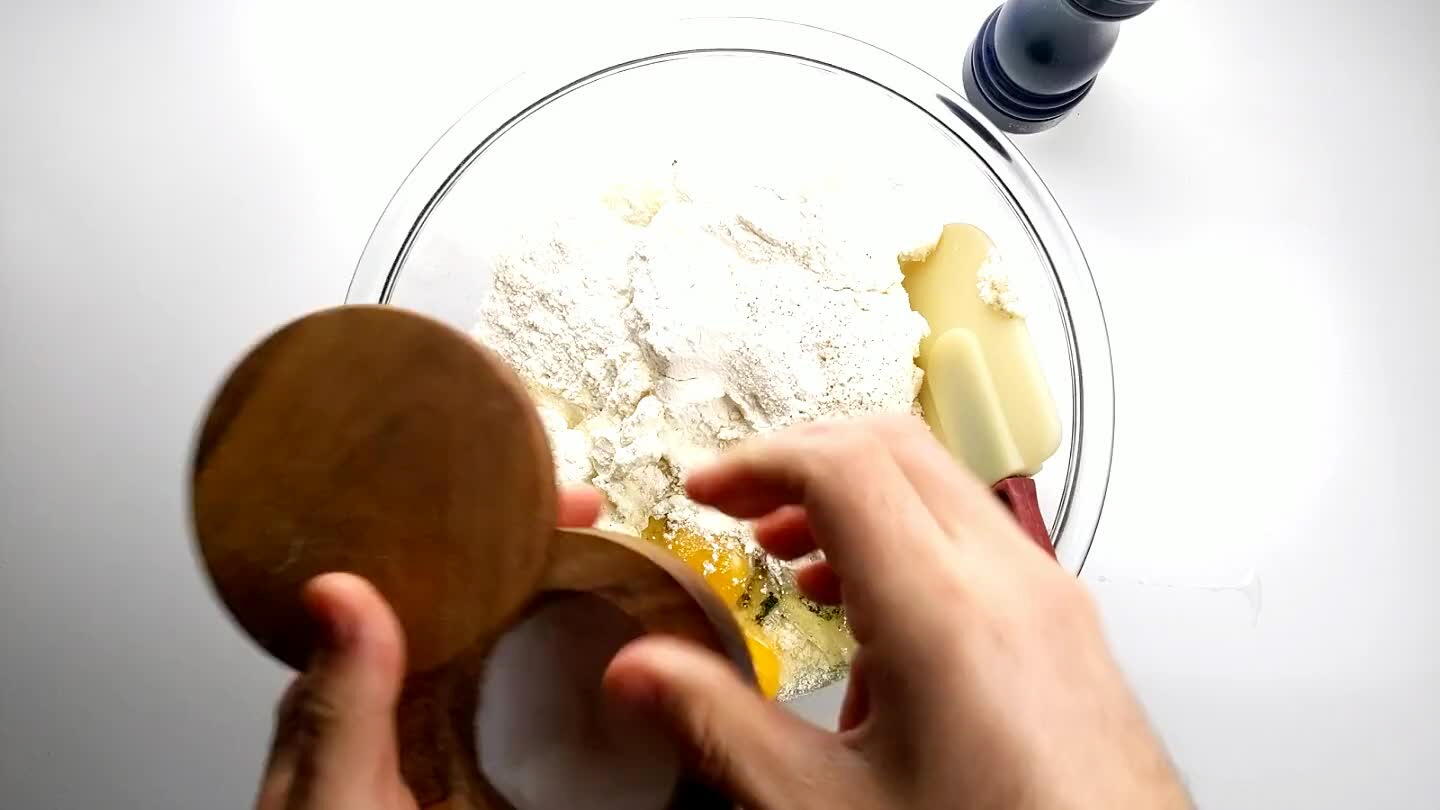 Season lightly with a pinch of salt and a few turns of freshly ground black pepper.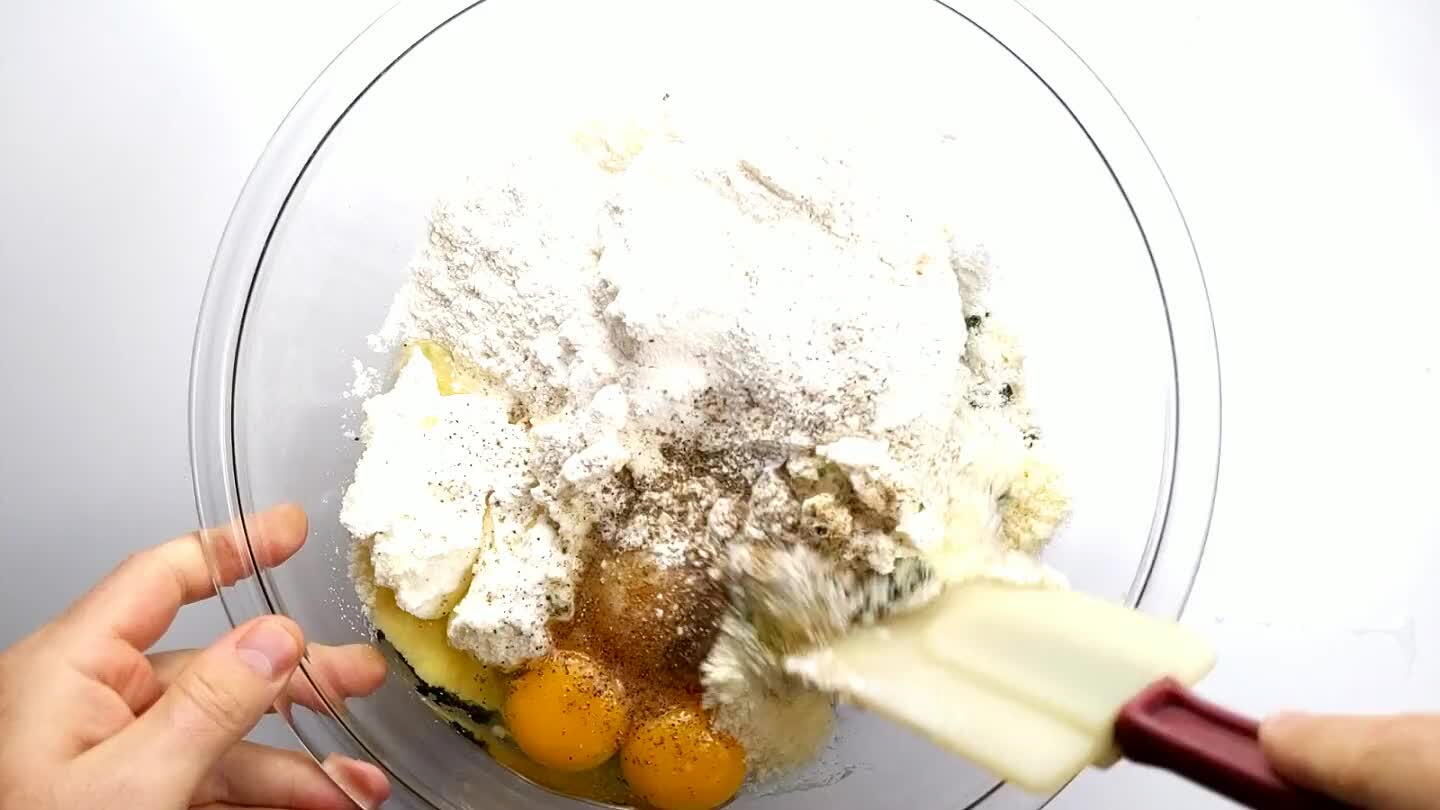 Mix well. If the spinach is still frozen, you may need to push hard with a wooden spoon to break apart the frozen clumps.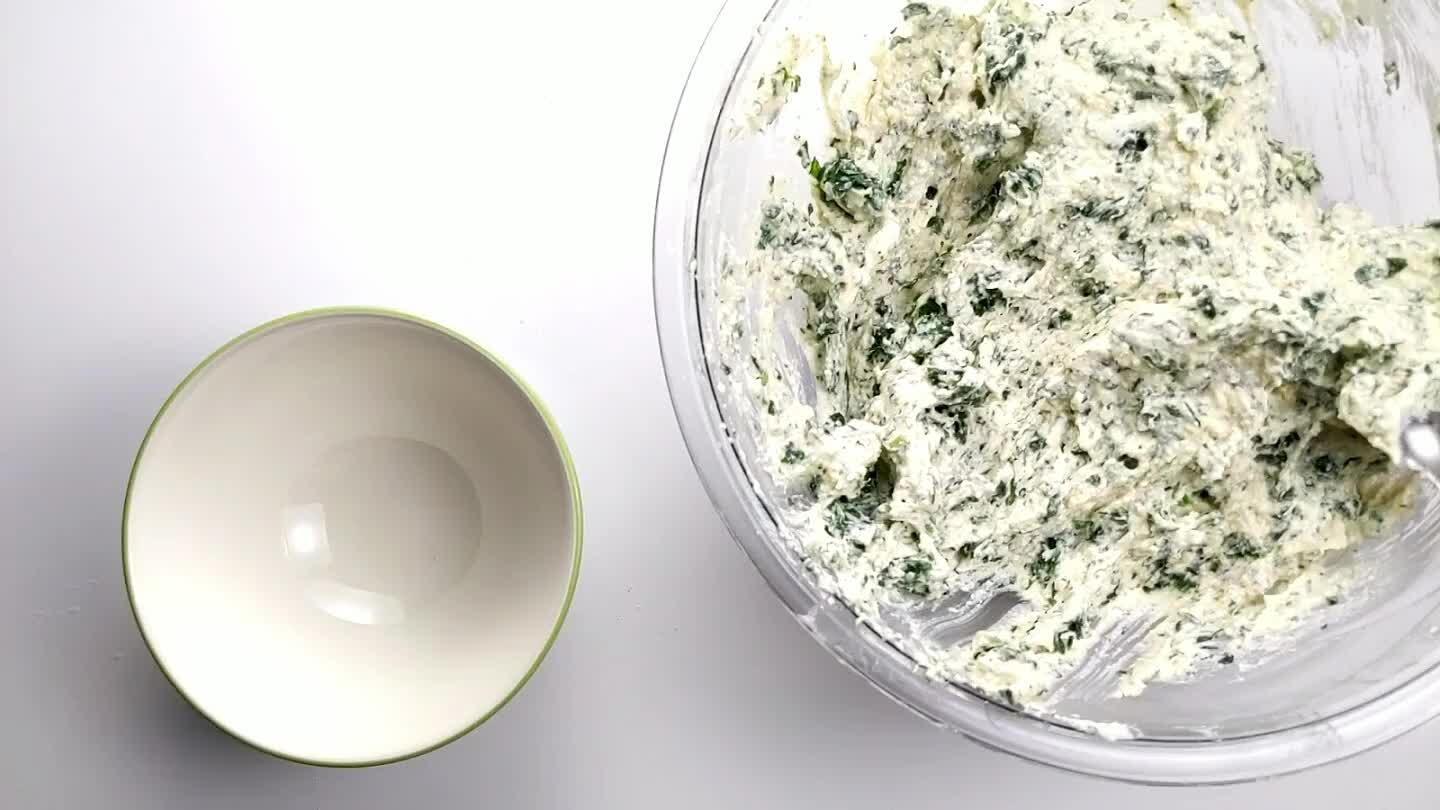 Put a little Flour in a small bowl. Scoop ping pong sized balls of dumpling mix into the flour.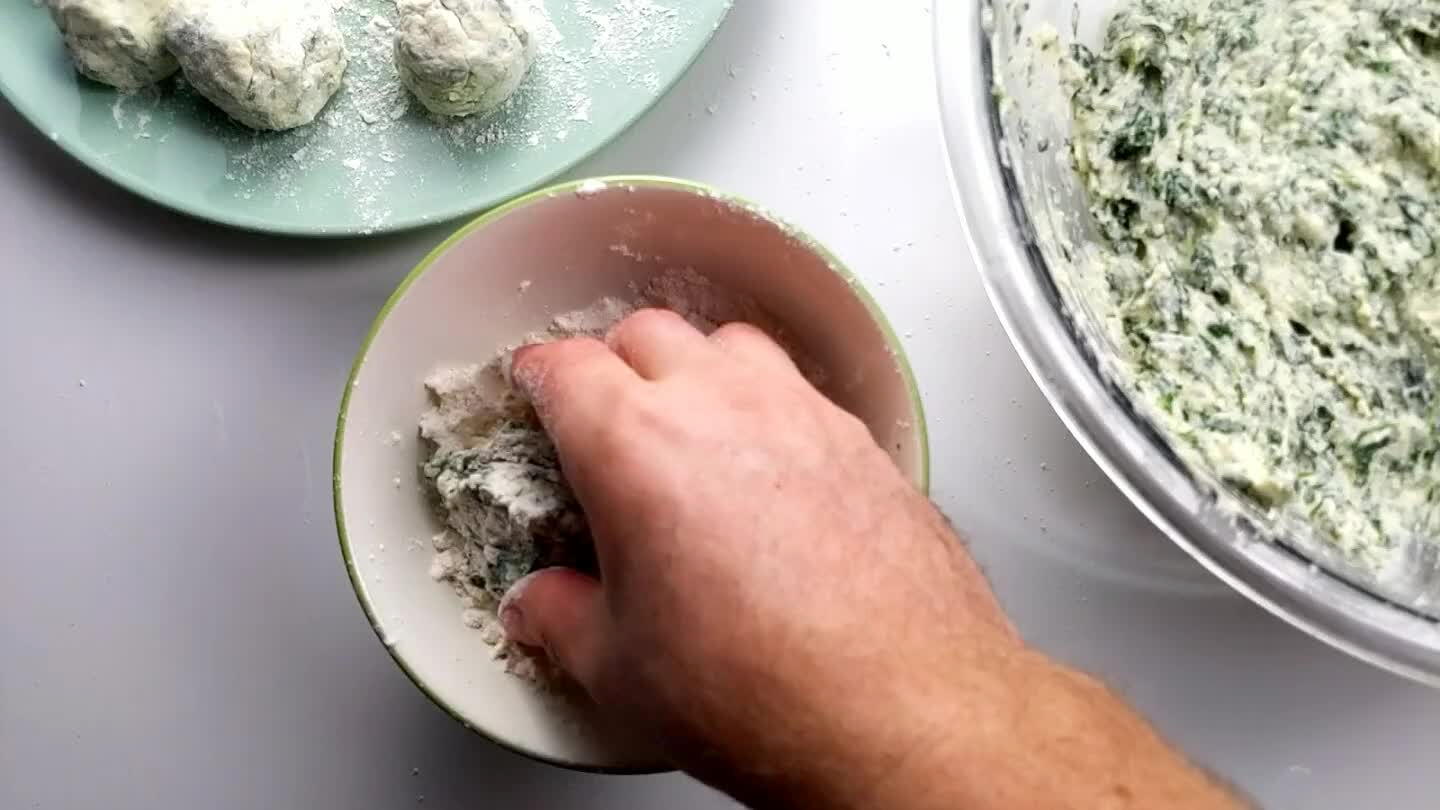 Gently shape the flour coated dumpling batter into balls by rolling between your palms. Set each dumpling aside on a plate dusted in flour.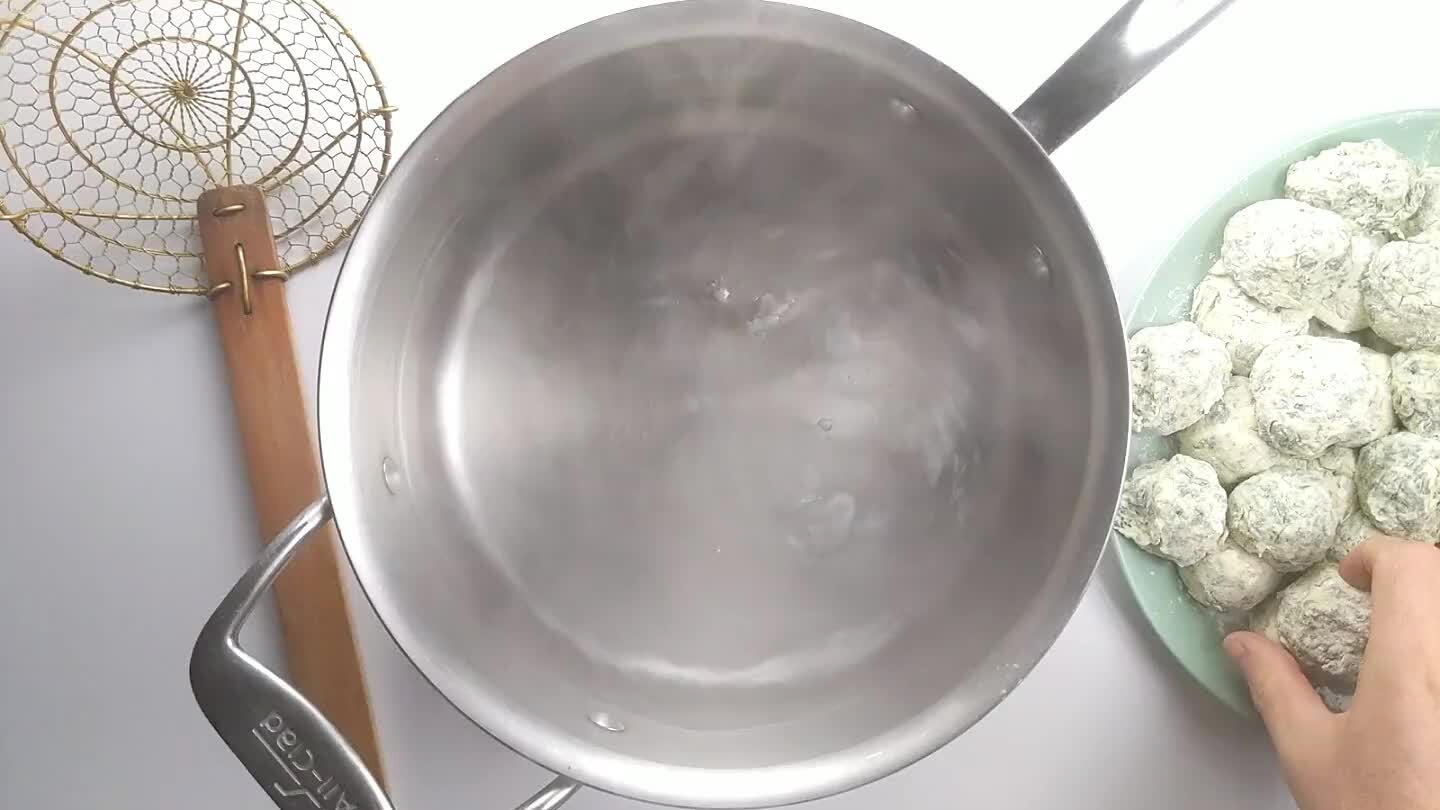 Bring a pot of water to a rolling boil. Boil the dumplings in batches until they float.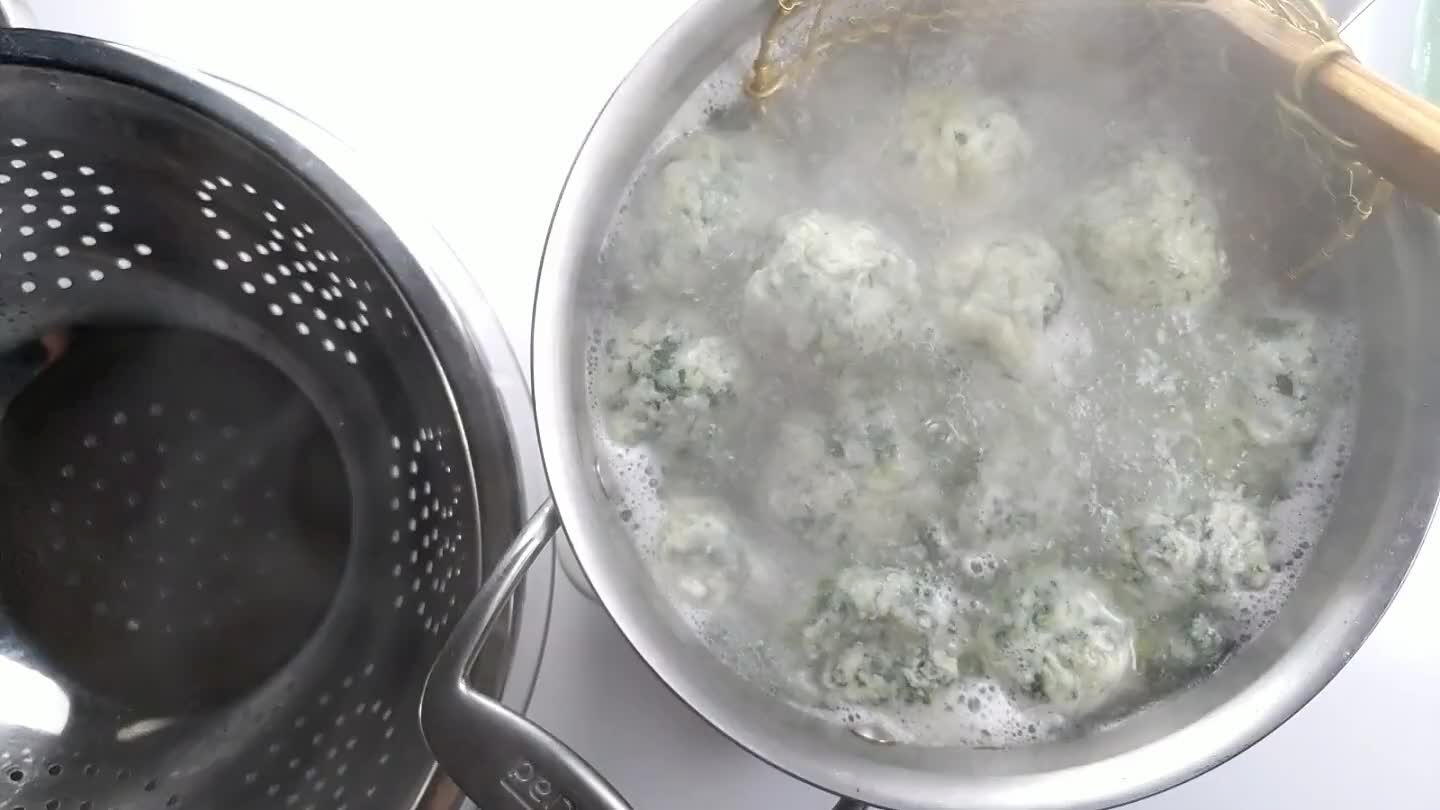 When the dumplings float to the surface of the water, let them simmer for a few more minutes to make sure they're cooked through then transfer them into a colander so they can drain.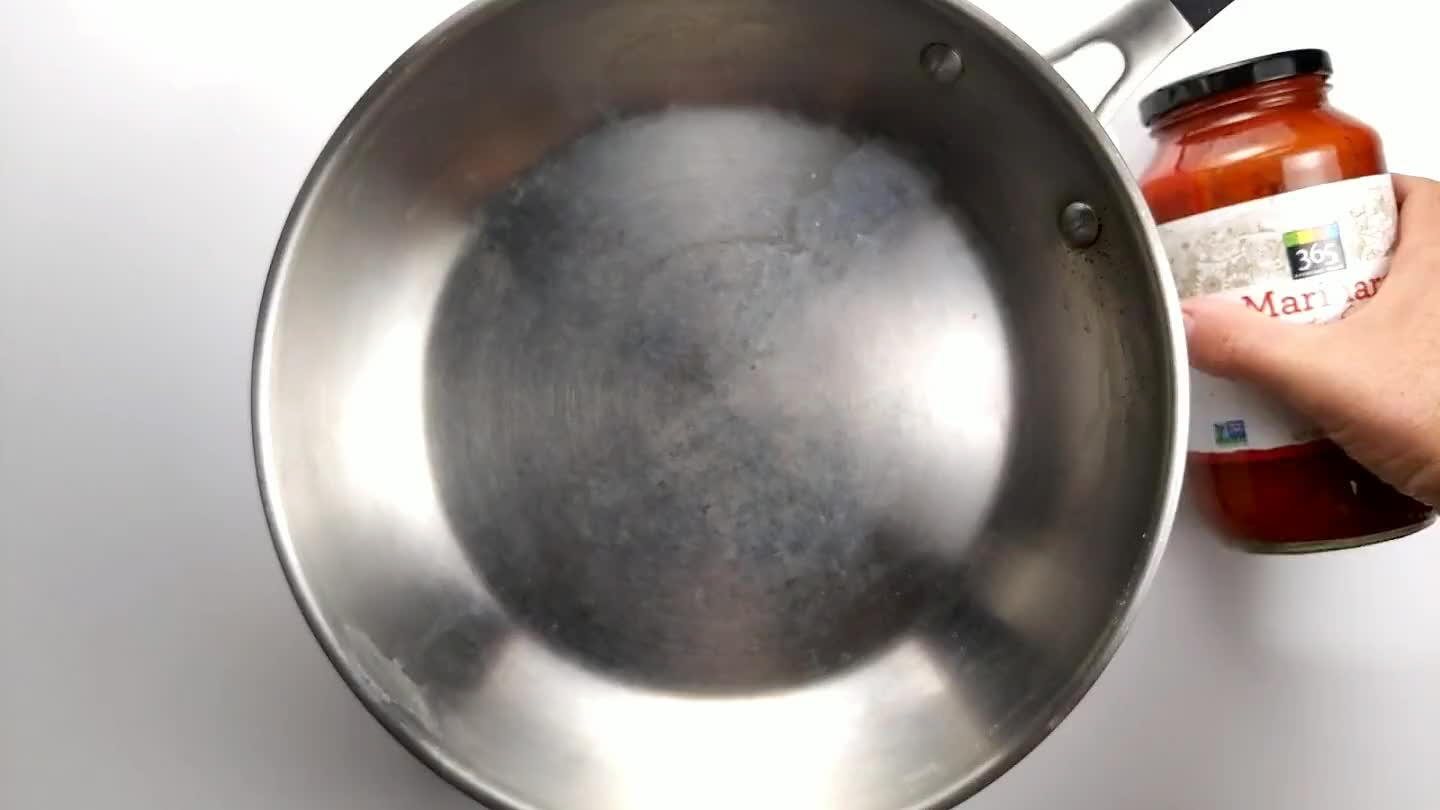 Meanwhile, bring the marinara to a gentle simmer.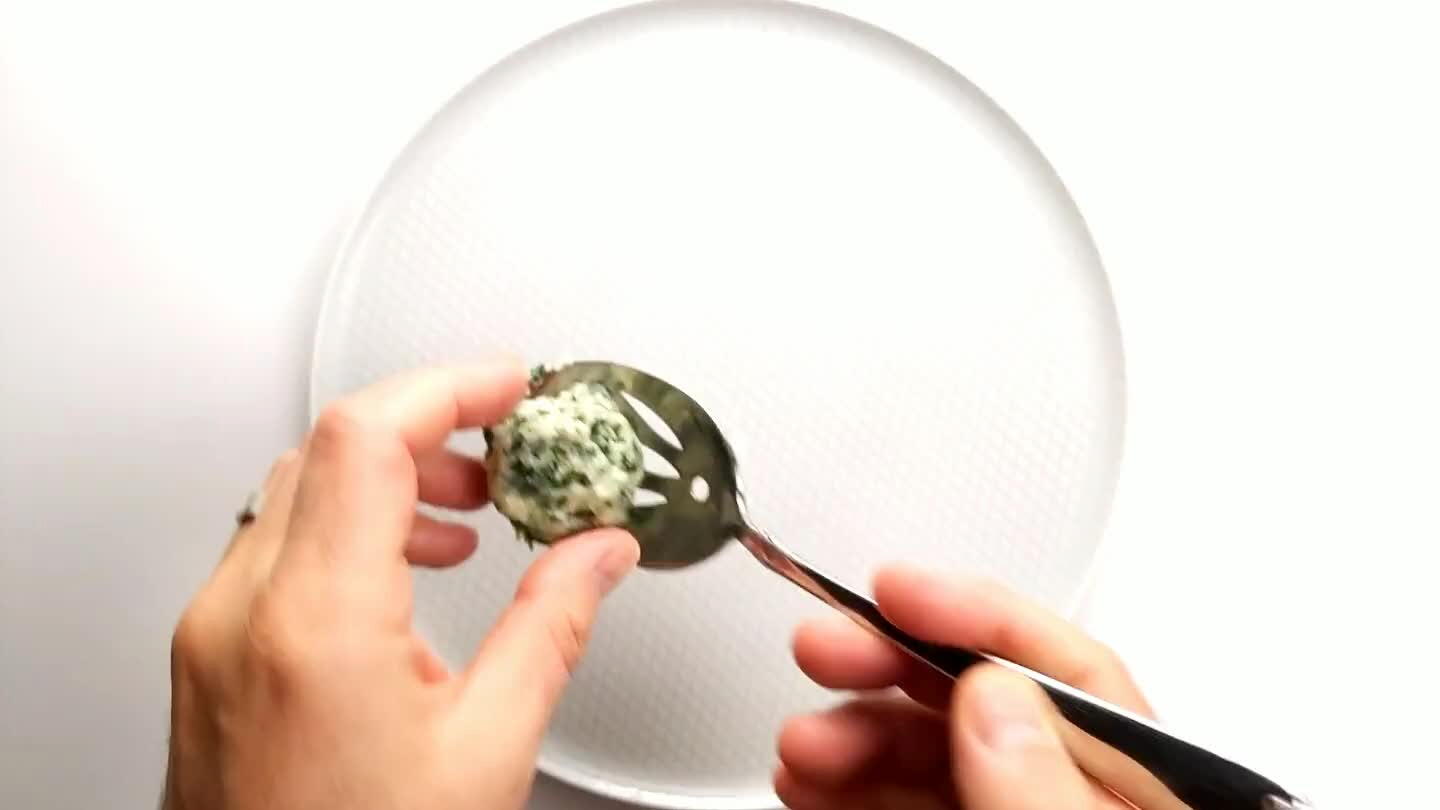 Arrange cooked dumplings on a plate.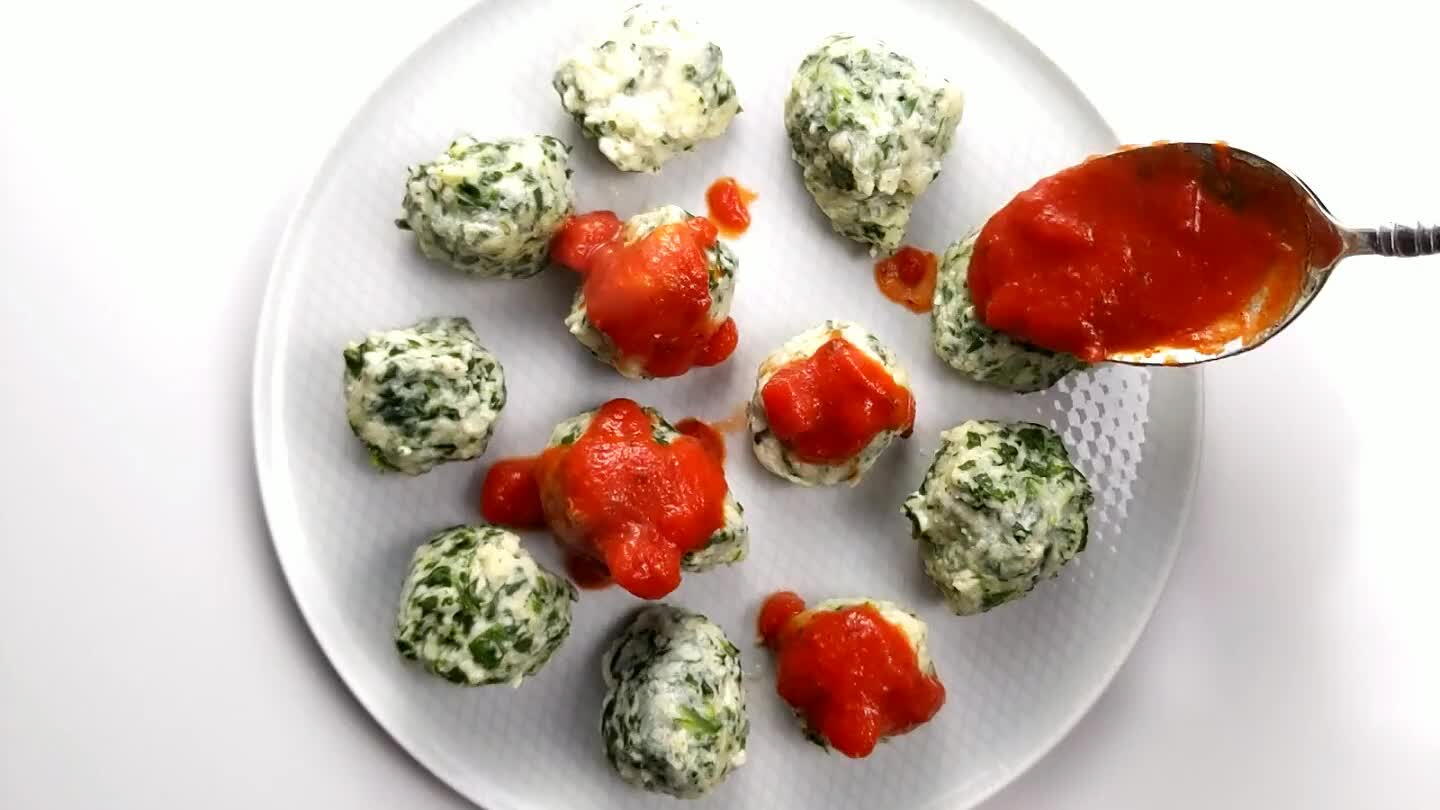 Top with marinara.