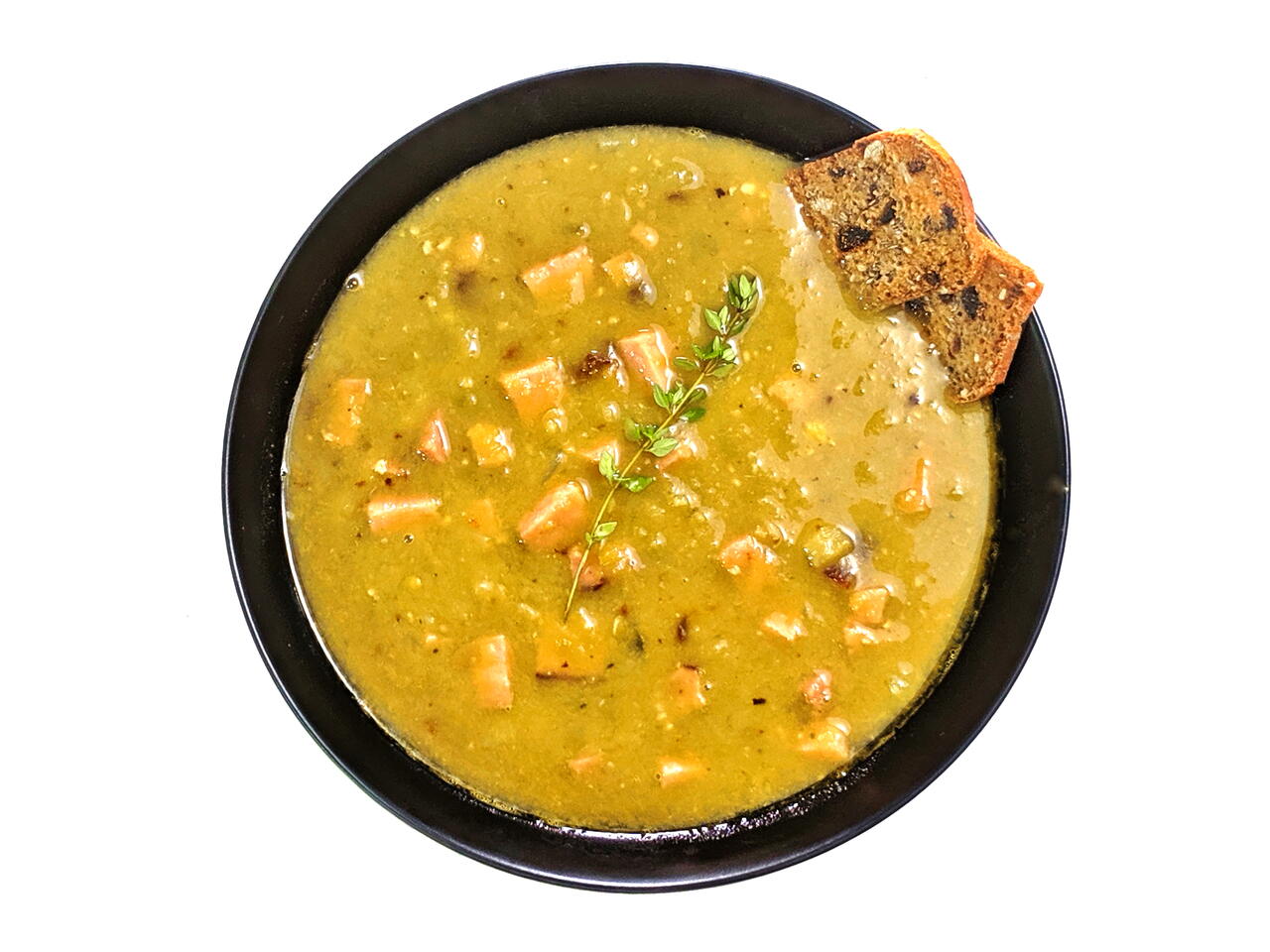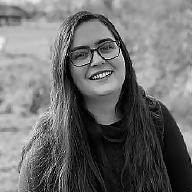 Recipe video made by Michelle
Published on 10/22/2019, viewed by 1222 , 0 Comments
6 portions
60m
This is a comforting meal that is easy to make! Feel free to use a leftover ham hock to replace the ham, or use an Instant Pot to speed up the cooking process. Serve with your favorite crusty bread or crackers.
What you will need
2 tablespoons butter
1 yellow onion
2 ribs celery
14 oz ham steak
2 bay leaf
1 pound dried split peas
1 quart chicken stock
1 cup water
1/2 tsp salt
1/2 tsp ground black pepper
(Nutritional facts 74 calories, 3.42 g fat, 5.11 g carbohydrates, 5.49 g protein, 14 mg cholesterol, 665 mg sodium)
How to cook
Gather all ingredients.
Portion all ingredients
Wash the split peas in a fine sieve.
Slice the ham steak into small cubes.
Chop off the ends of the celery and slice in half lengthwise. Chop into small pieces.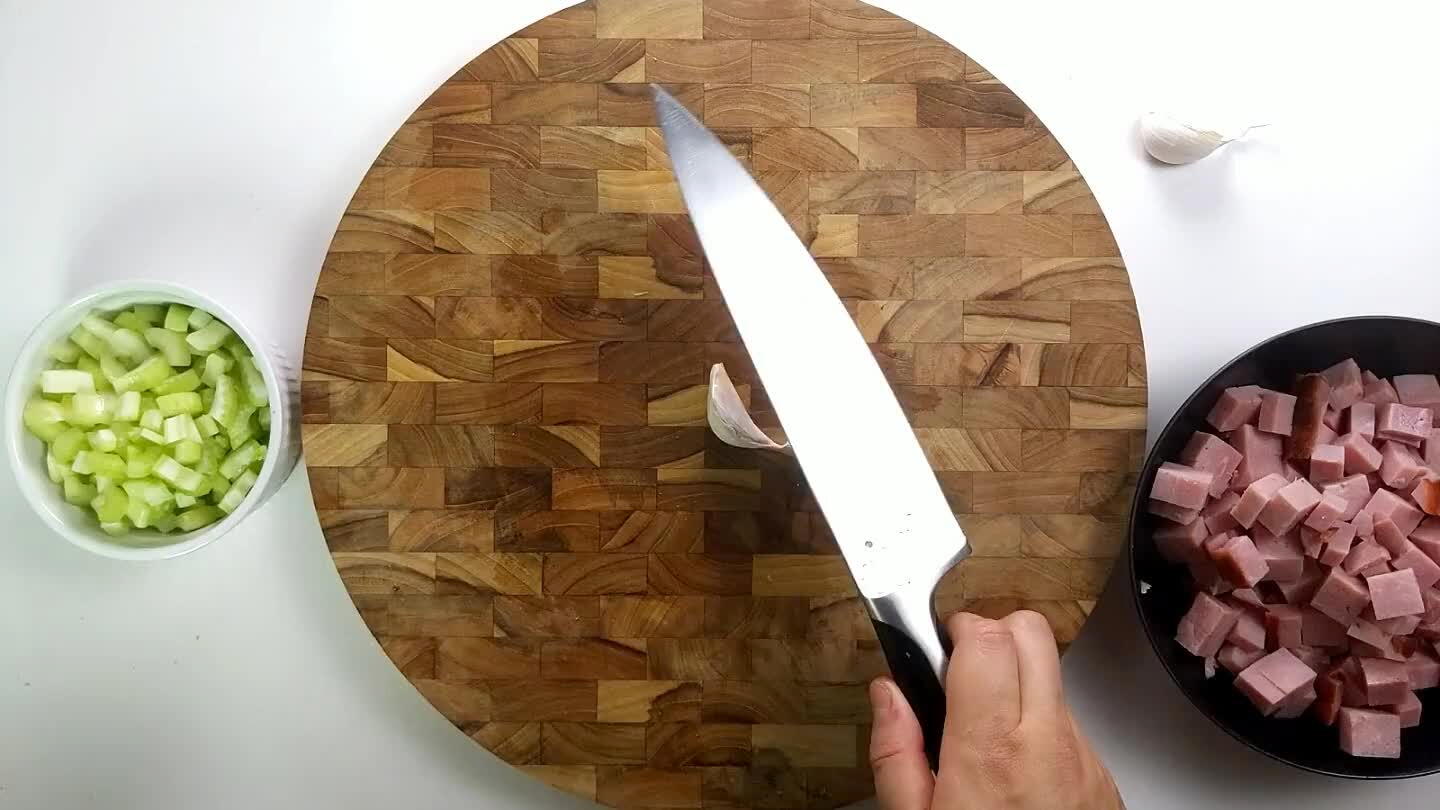 Smash the garlic with the flat side of your knife and remove the skin. Roughly chop into a fine dice.
Cut the onion in half and remove the skin. Dice into small cubes.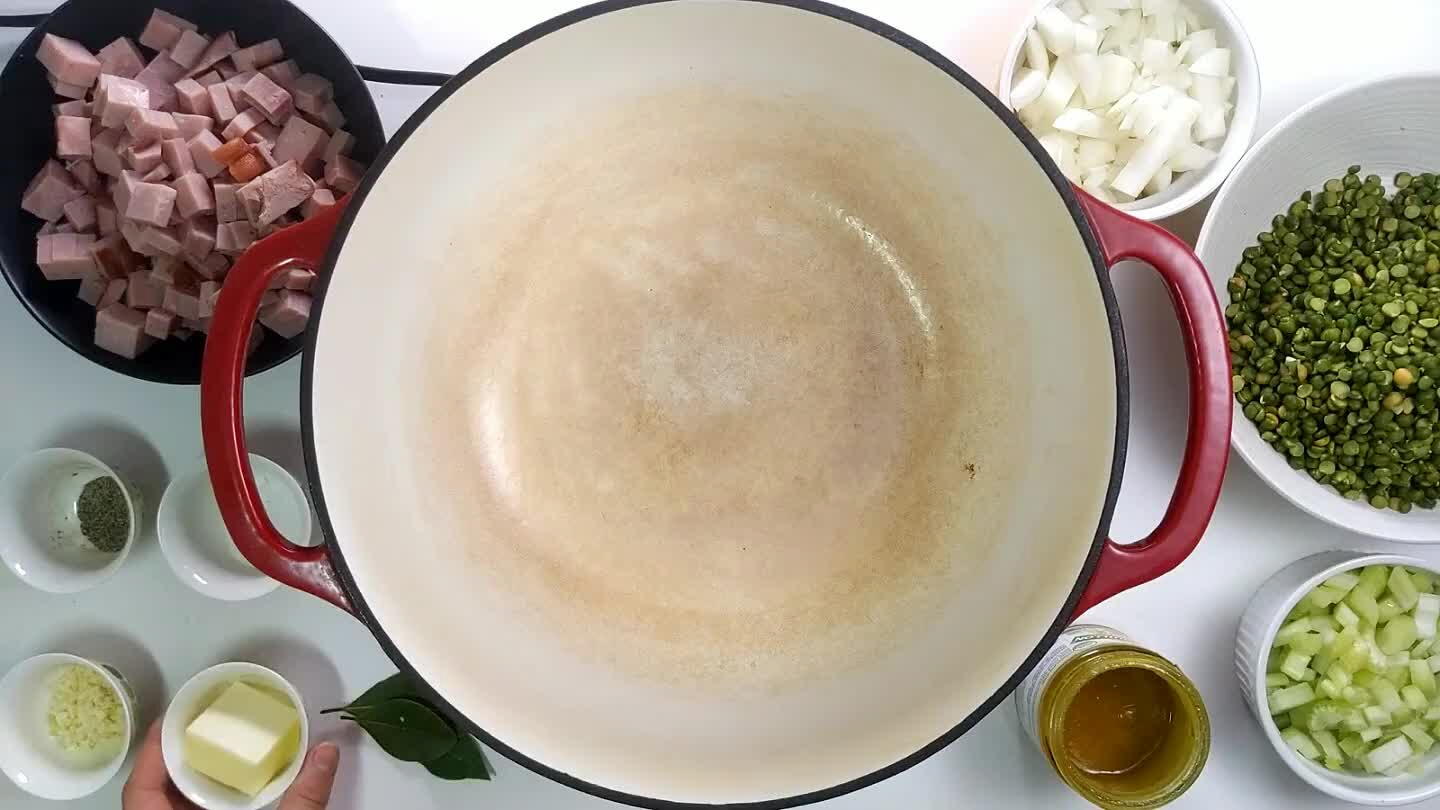 Bring a large stock pot up to medium heat. Add butter, onion, and celery.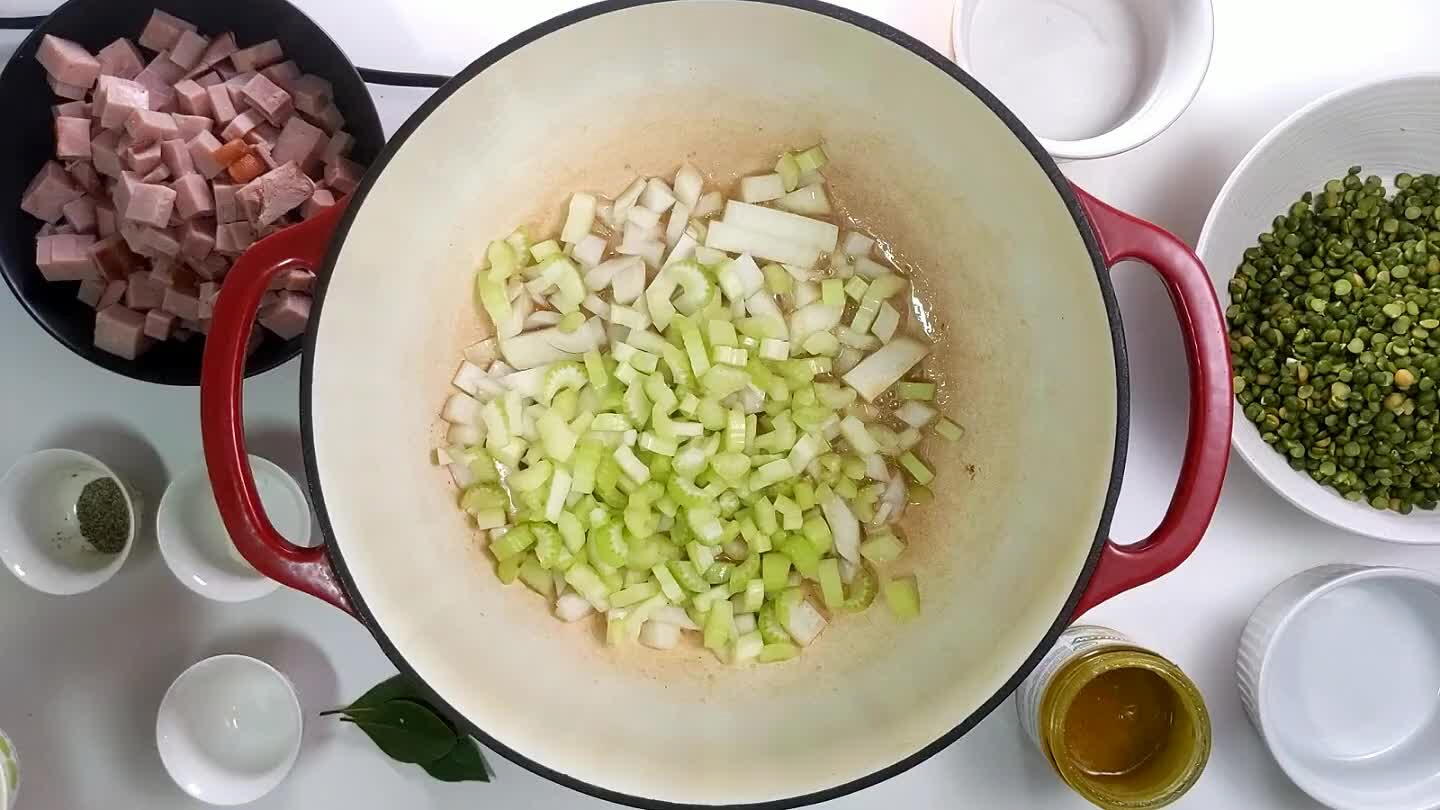 Add the garlic, salt and pepper to the pot with the celery and onion.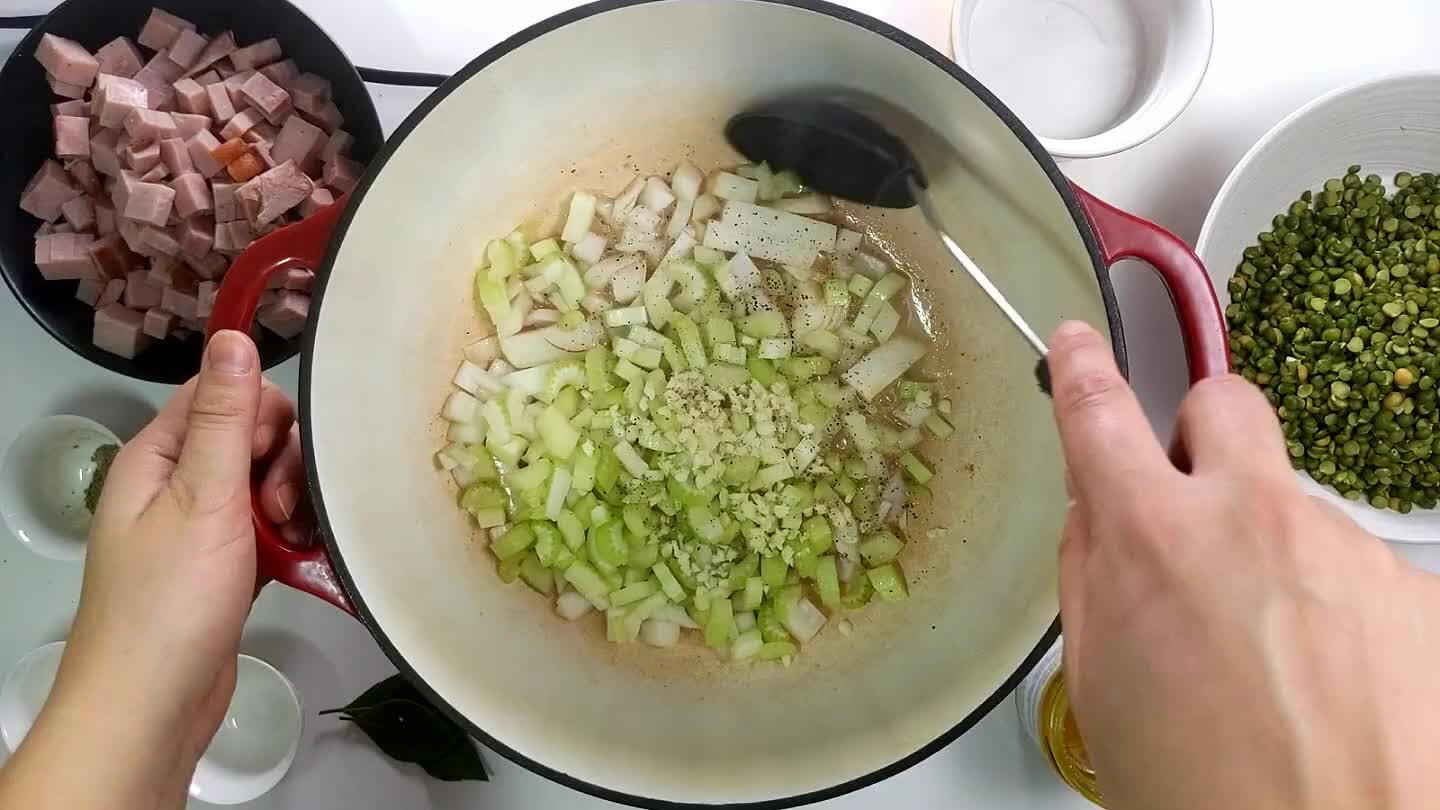 Saute onion, celery, and garlic over medium heat for about 5 minutes or until onions are translucent and lightly caramelized.
Add the chopped ham, bay leaves, and split peas to the pot with the sauteed vegetables.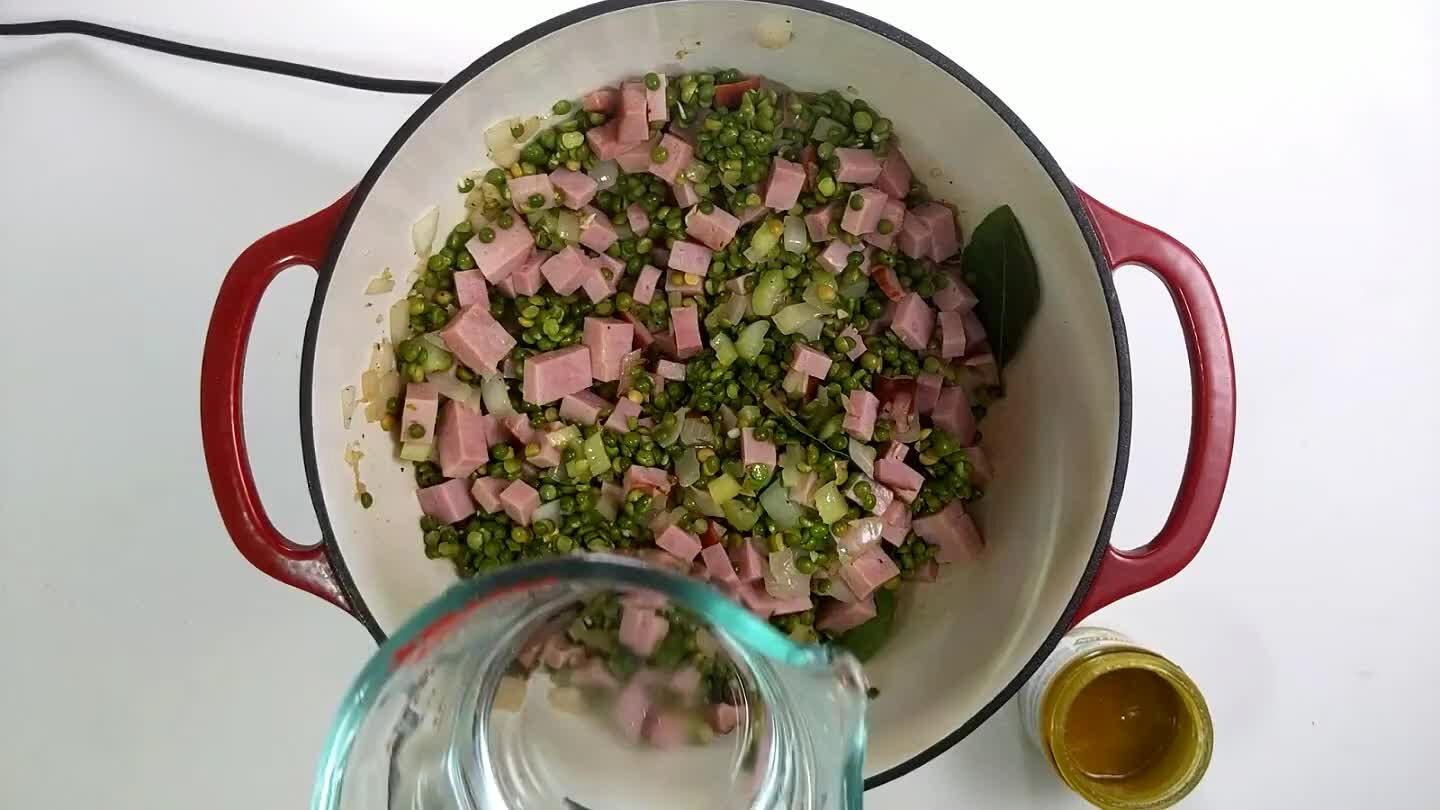 Add water and the bullion to the pot and cover. You may also use prepared chicken broth instead of bullion. Simmer on medium heat for 45 minutes or until split peas are soft.
Stir the soup about every 10 minutes and add extra broth or water if it becomes too dry.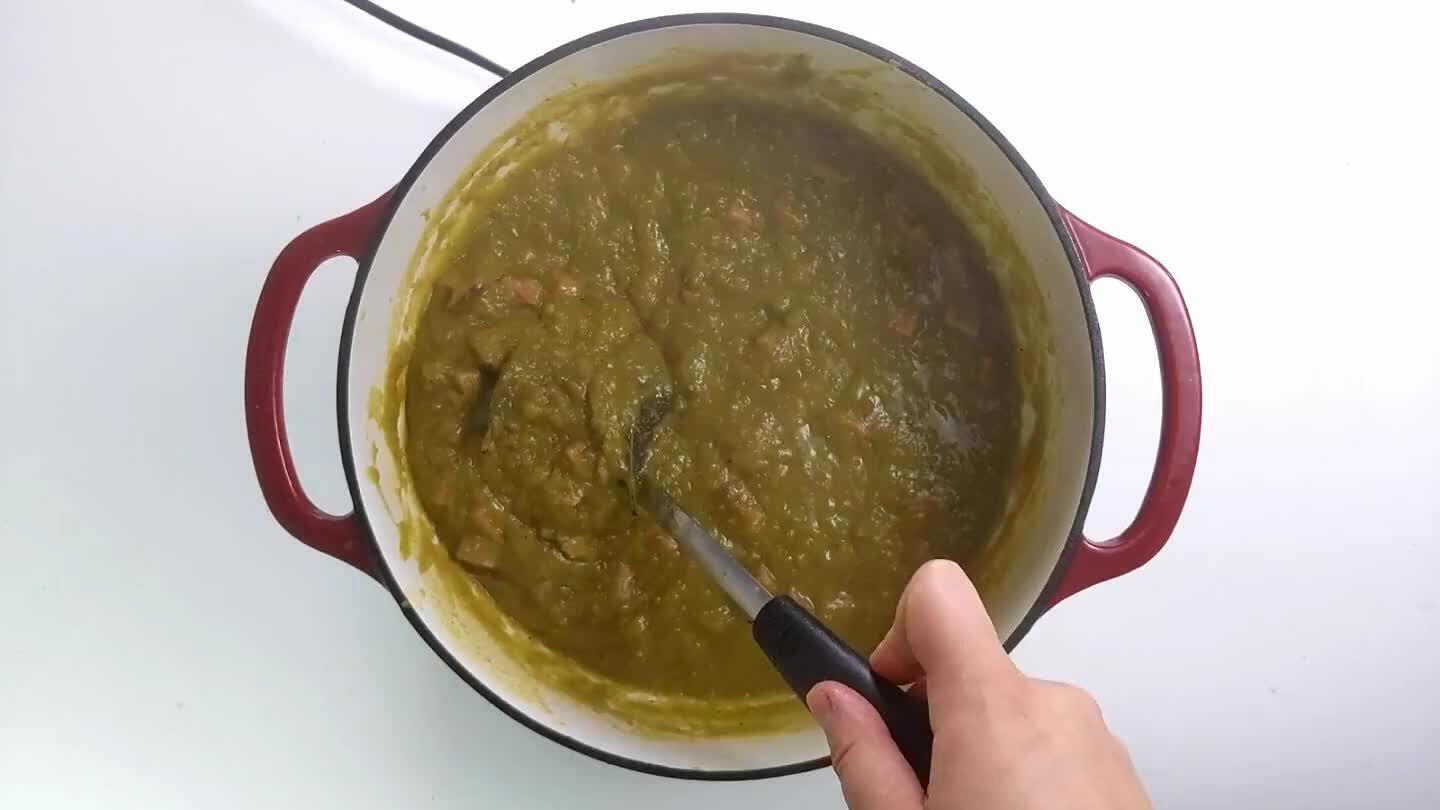 Remove the bay leaves from the soup before serving.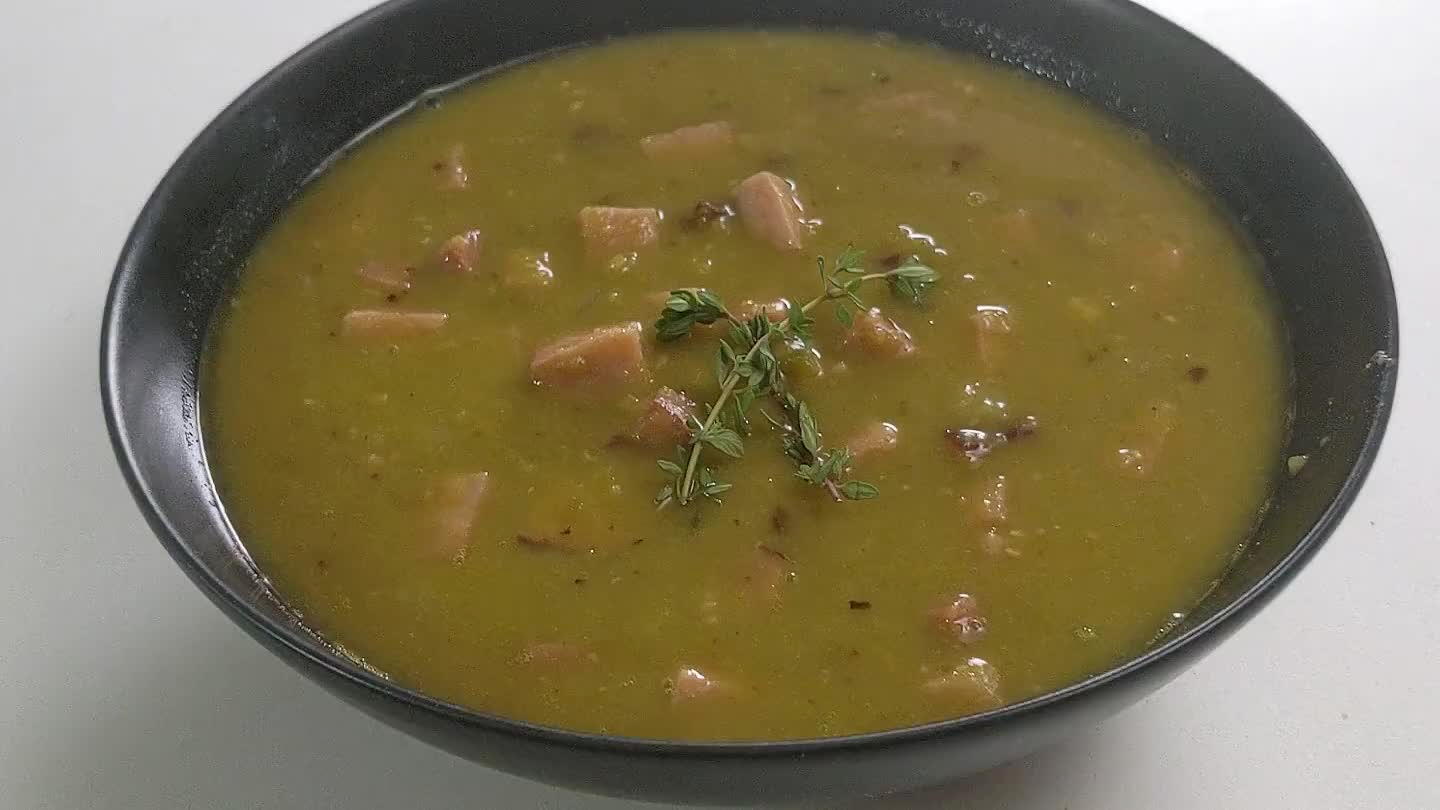 Comments