Steamed Asparagus with Poached Eggs and a Walnut Vinaigrette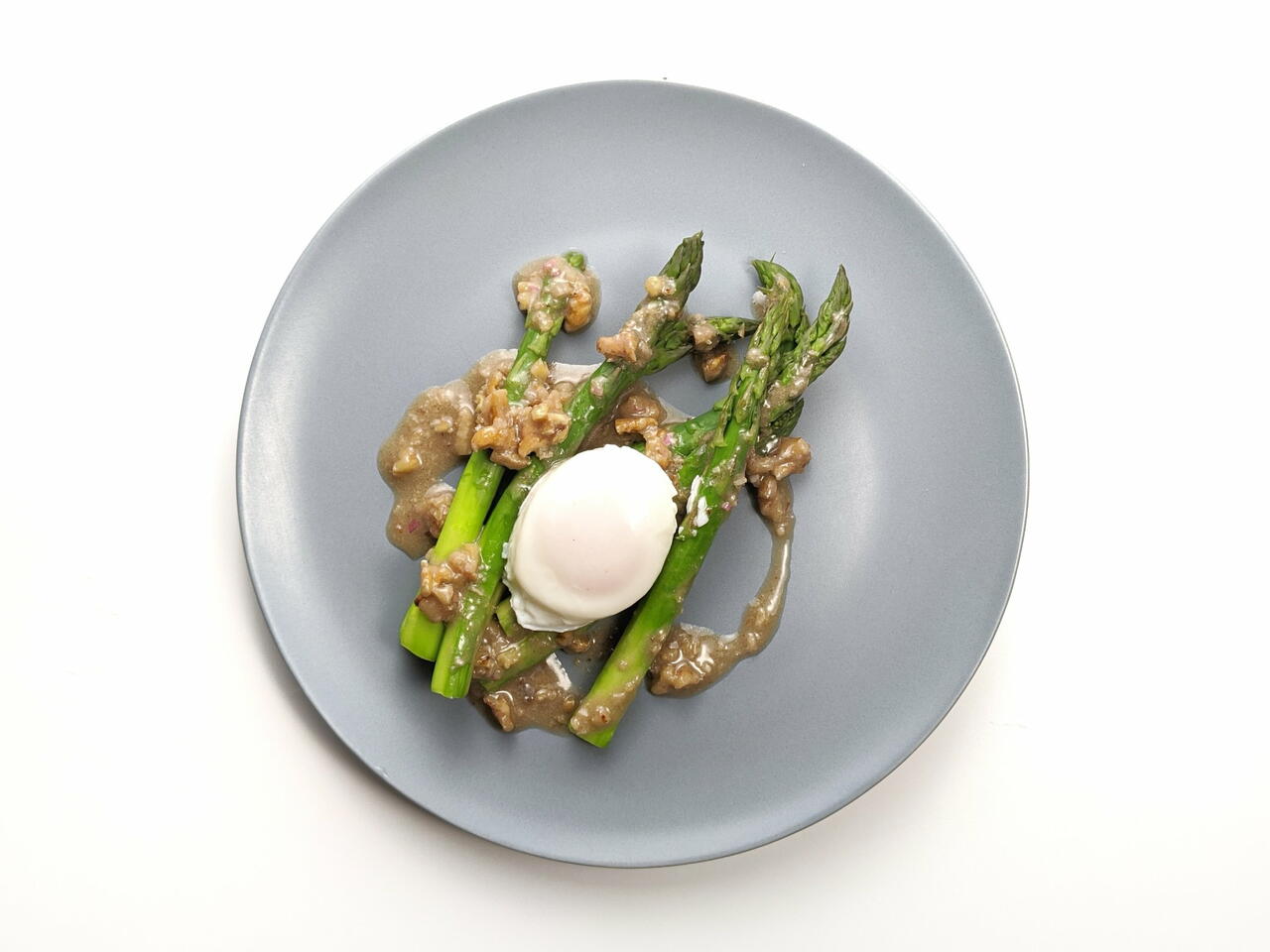 2 portions
15m
Poached eggs and asparagus is a winning combo. An aggressive honey walnut vinaigrette makes for a nice counter balance. Honey sticks to the asparagus. Red wine vinegar edges off the richness of the egg yolk.
What you will need
1 lb Asparagus
2 Eggs
WALNUT VINAIGRETTE
1 Shallot
3 Tbsp Sherry Vinegar
1 Tbsp Dijon Mustard
1 Tbsp Honey
1/2 cup Grapeseed Oil
2 oz. Chopped Walnuts
Salt
(Nutritional facts 274 calories, 26.42 g fat, 5.21 g carbohydrates, 5.8 g protein, 268 mg cholesterol, 537 mg sodium)
How to cook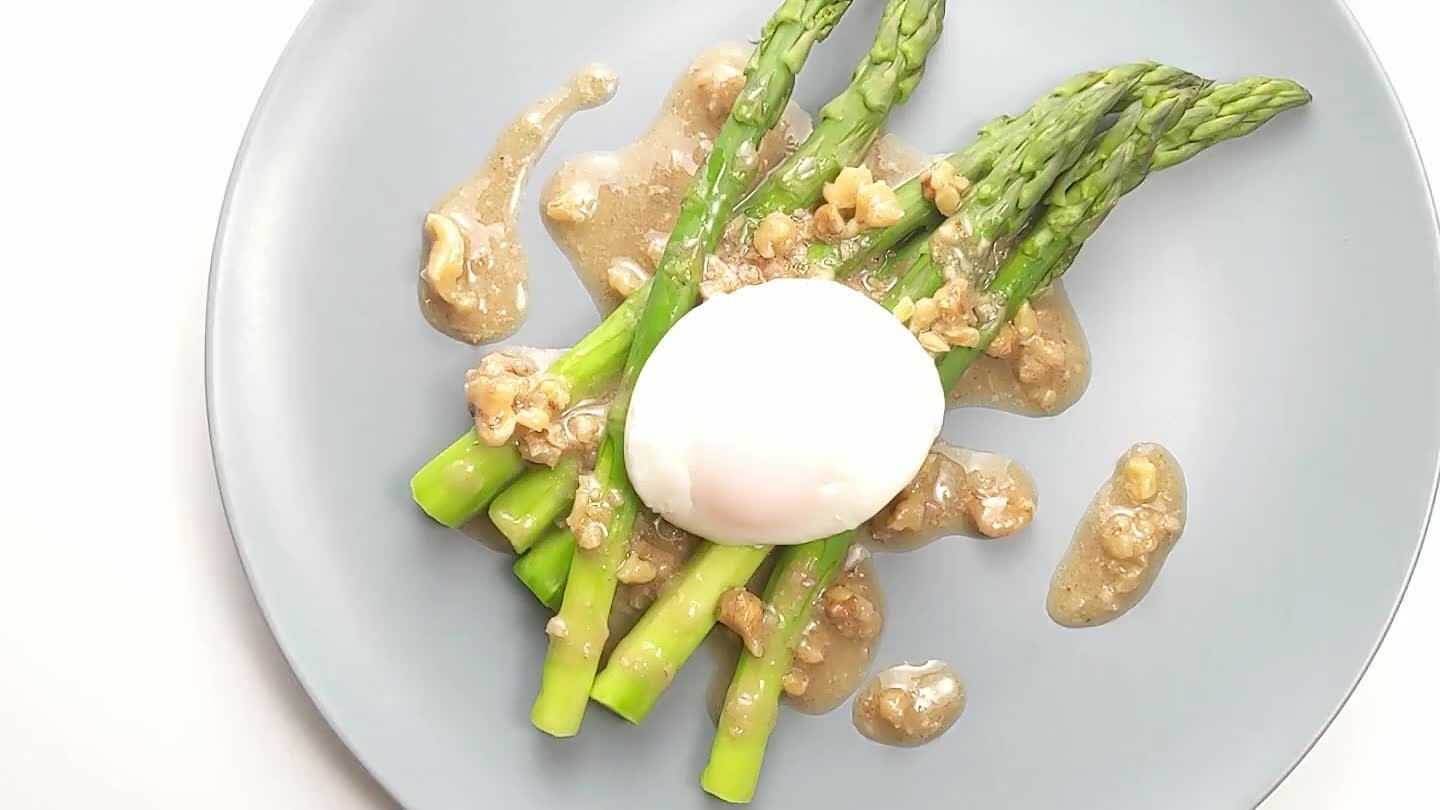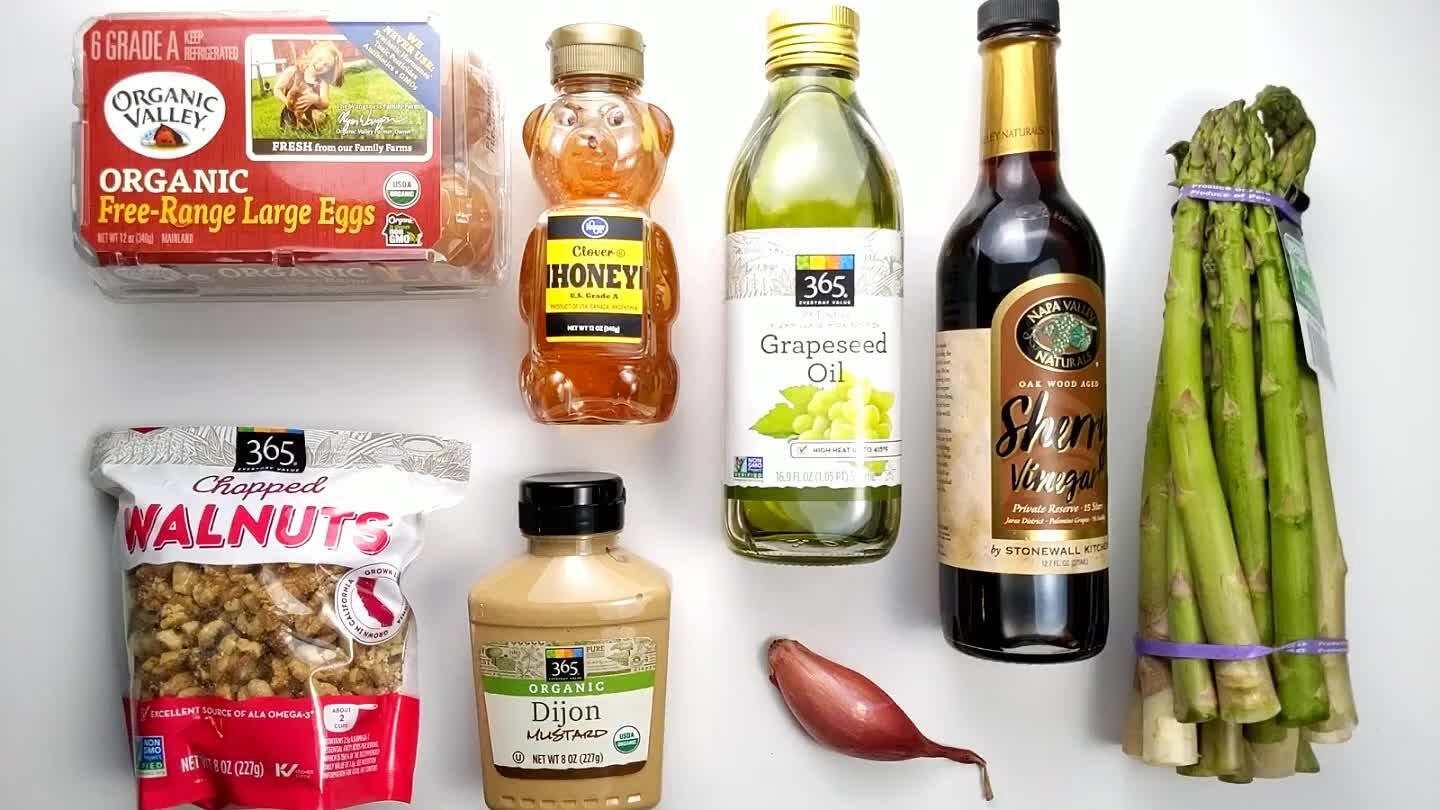 Slice off the stem end of the shallot, then slice it in half through the middle of the cut face towards the root end. Place the halves on the newly cut side and slice from above. For a very fine mince, slice with the knife parallel to the board, towards the root tip, several times, without breaking through the root end. Finally, turn the shallot and cut to a fine dice.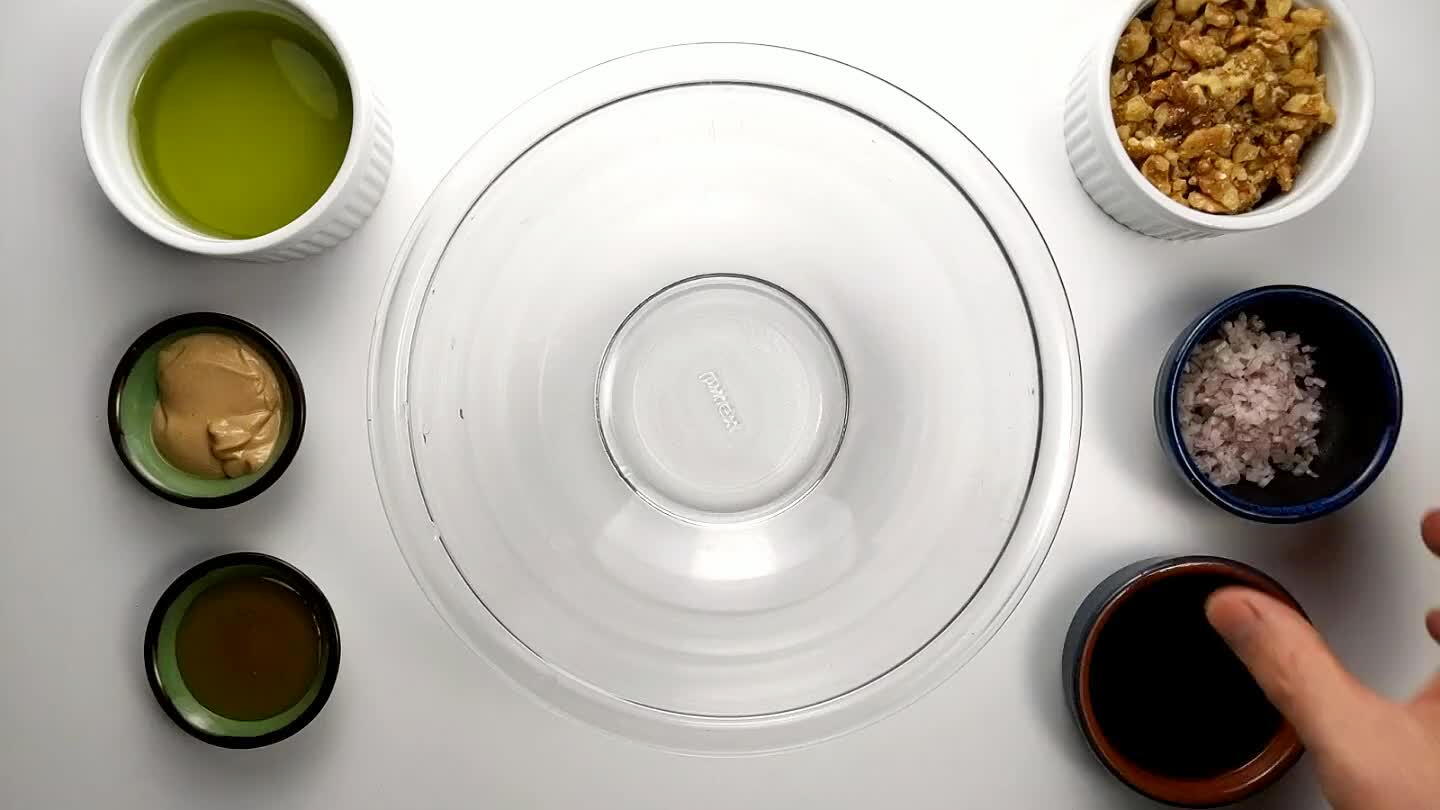 Place the minced shallot in a small mixing bowl.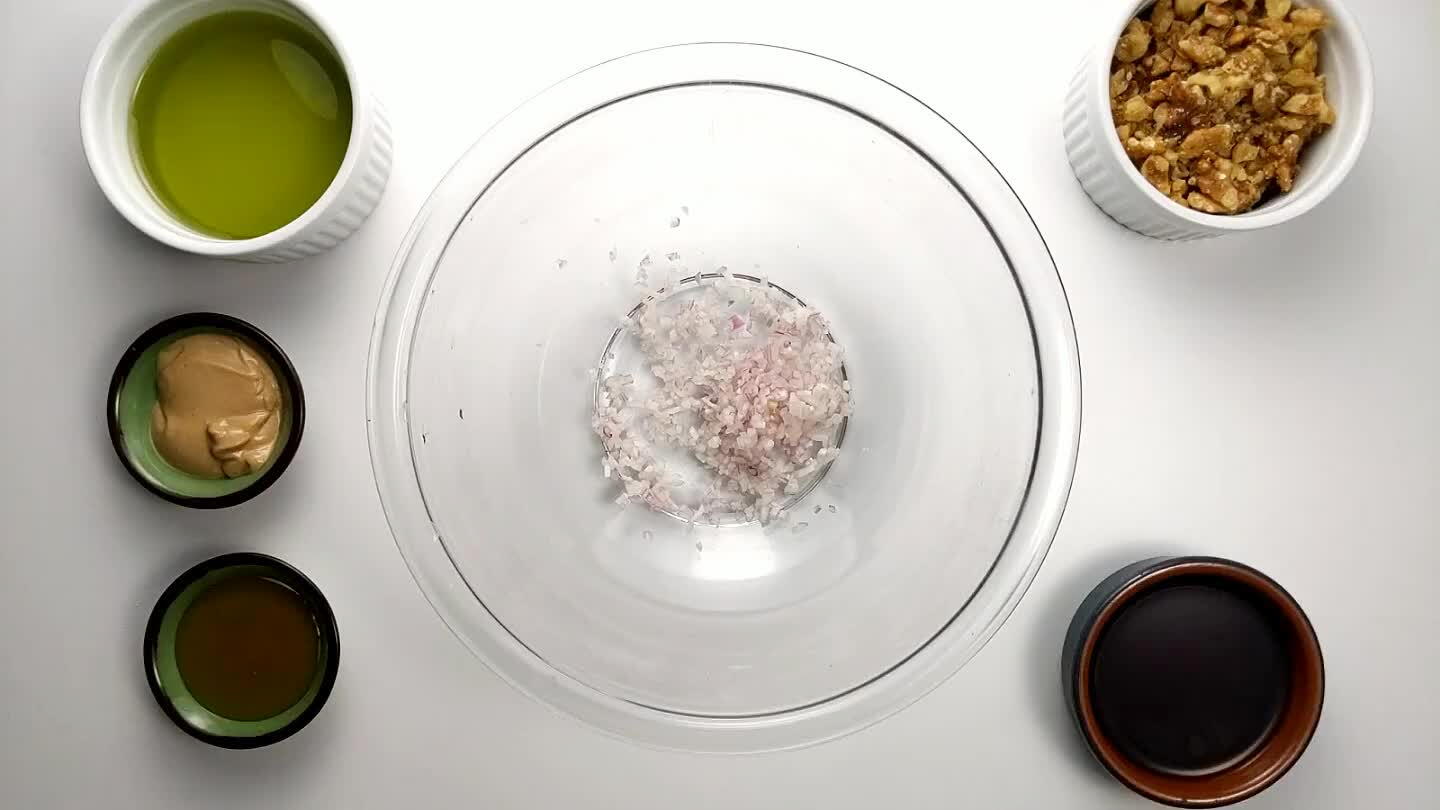 Add the red wine vinegar. Let it sit for a few minutes. This will pickle the shallot a little, improving the texture, and it will give the flavor a chance to crawl out into the vinegar.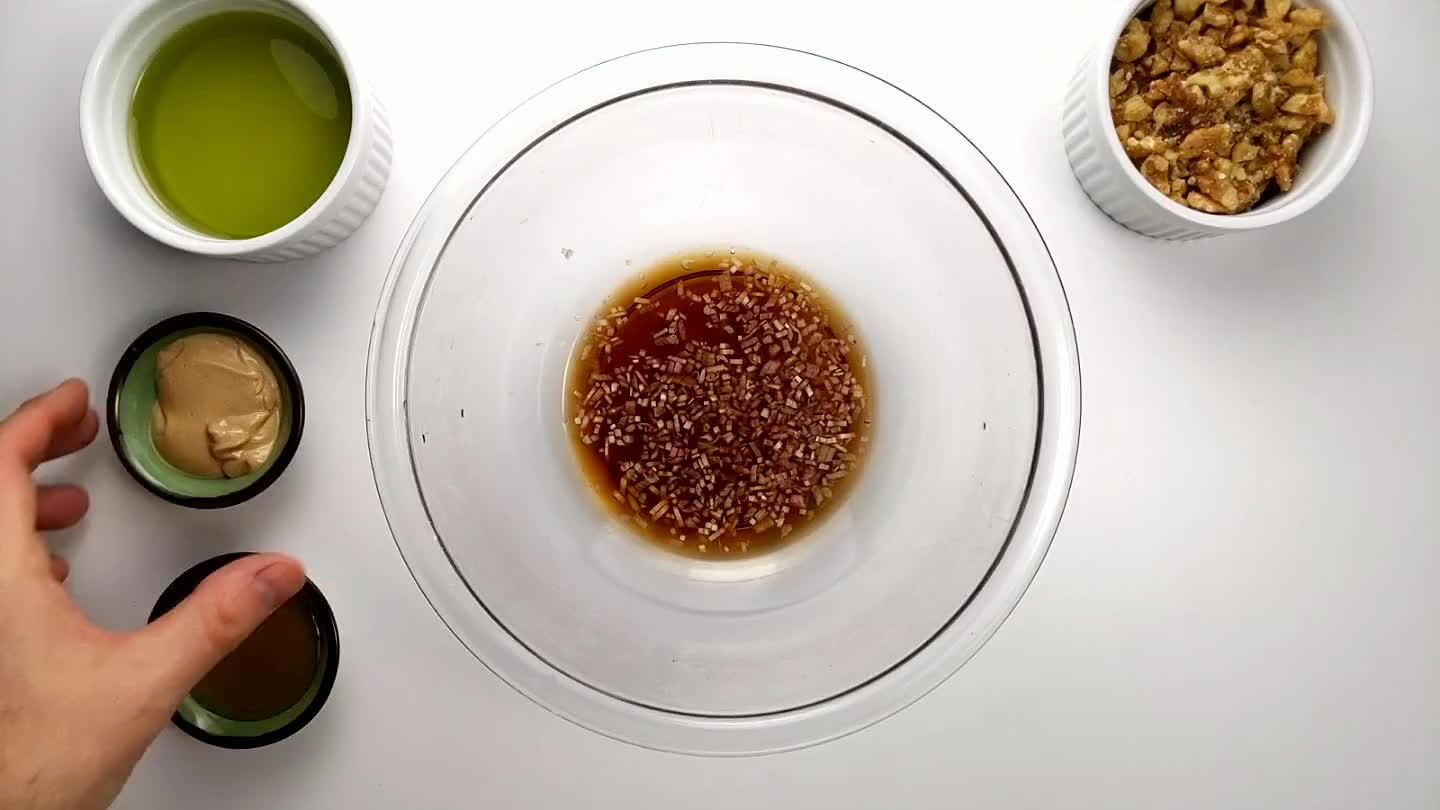 Add the dijon.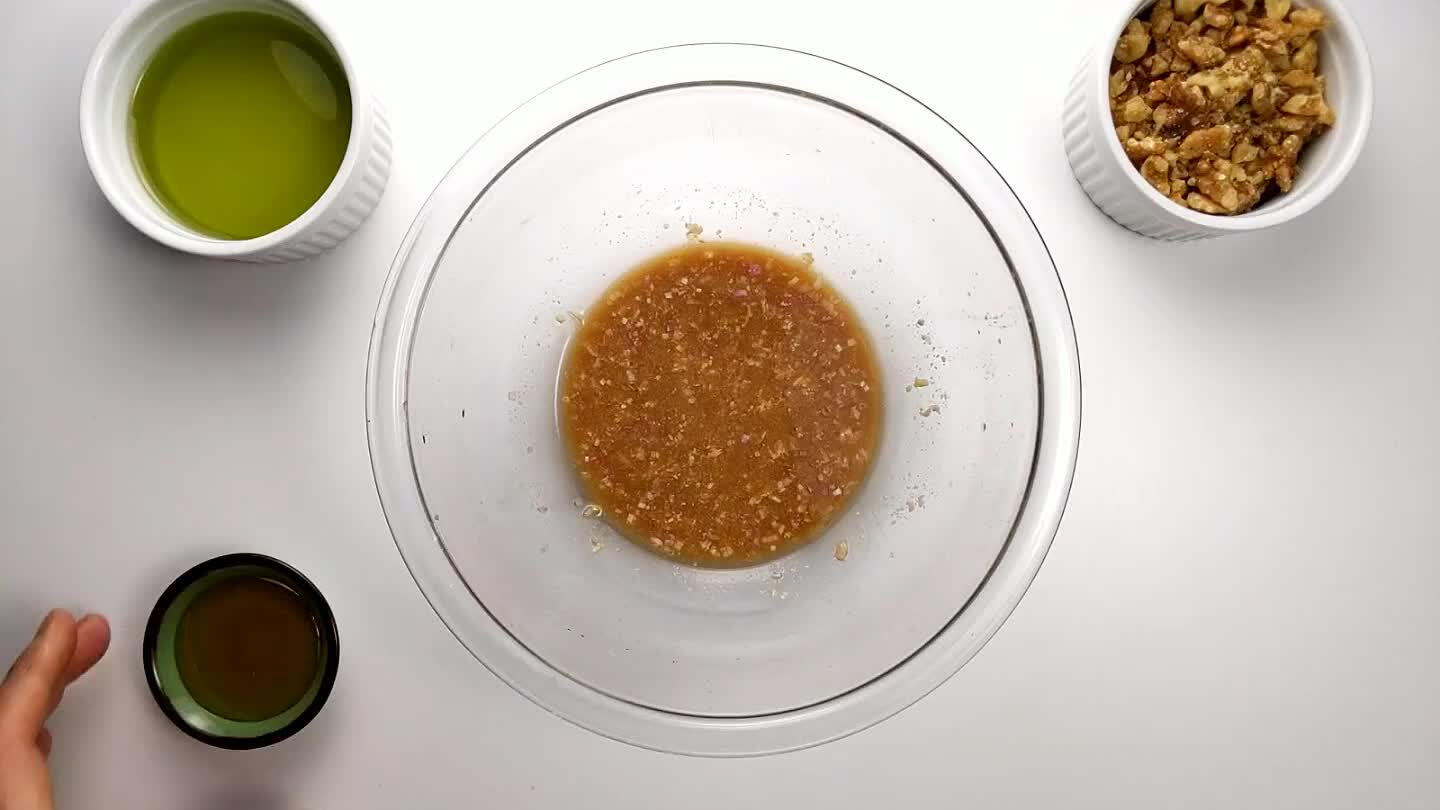 Add the honey.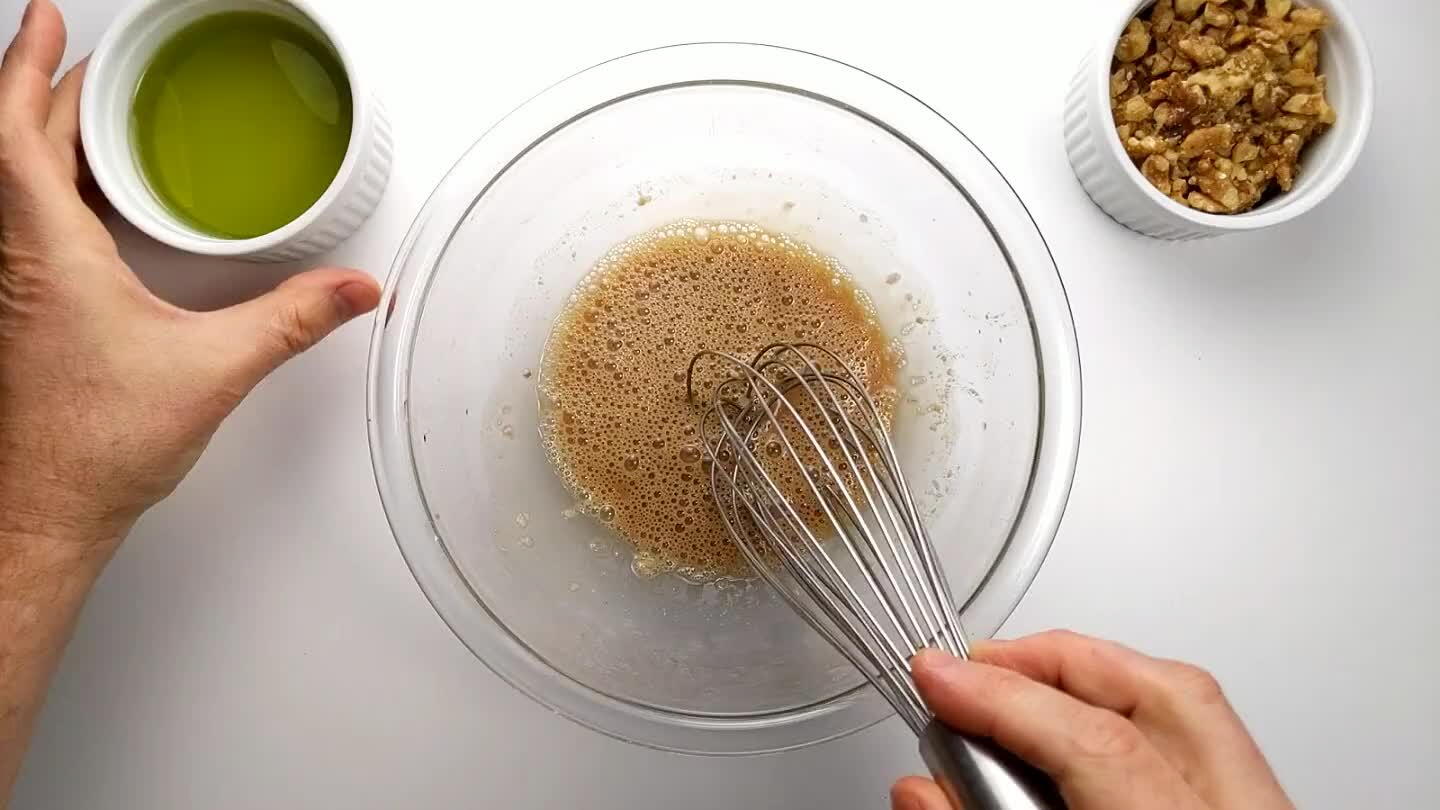 Whisk in the grapeseed oil in a thin stream. The dressing should thicken up nicely.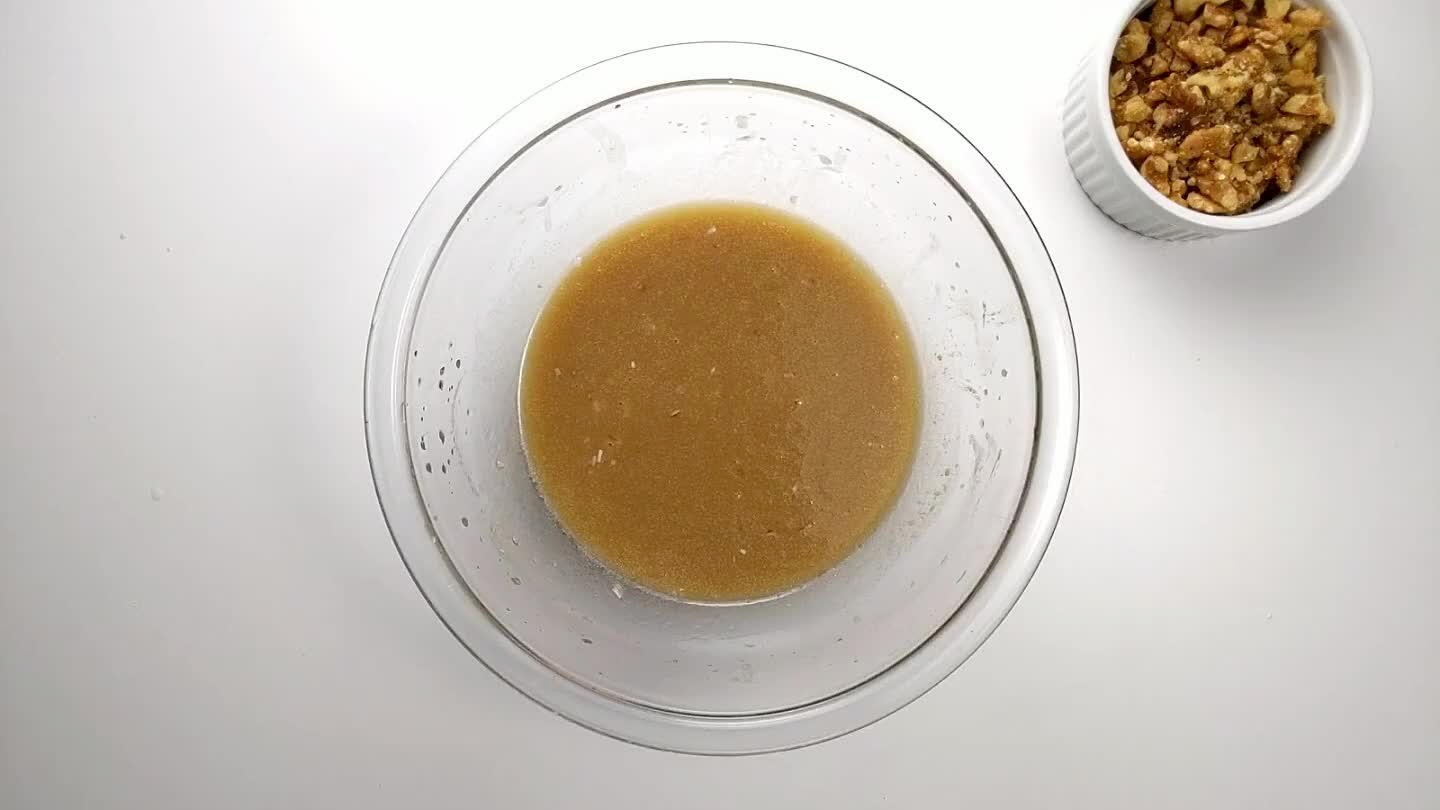 Add the chopped walnuts. If there are any large chunks left, crush them with a wooden spoon.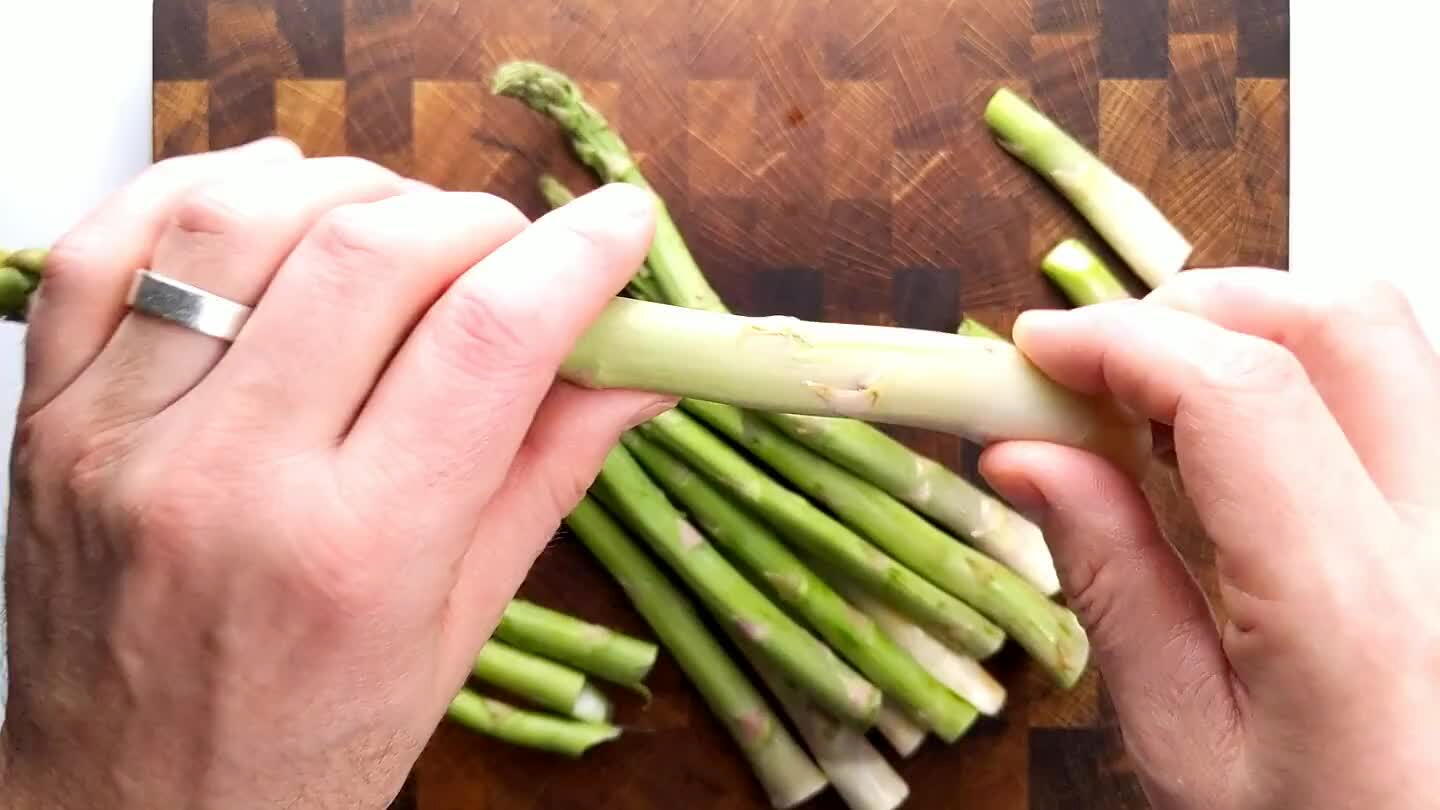 Prep the asparagus by bending the root tip gently until the dry base snaps off. Gather and slice to even out the base. I also recommend peeling the bottom quarter of each stalk for this recipe to make them a little more tender, but this step can be skipped if your asparagus is thin or you're in a time crunch.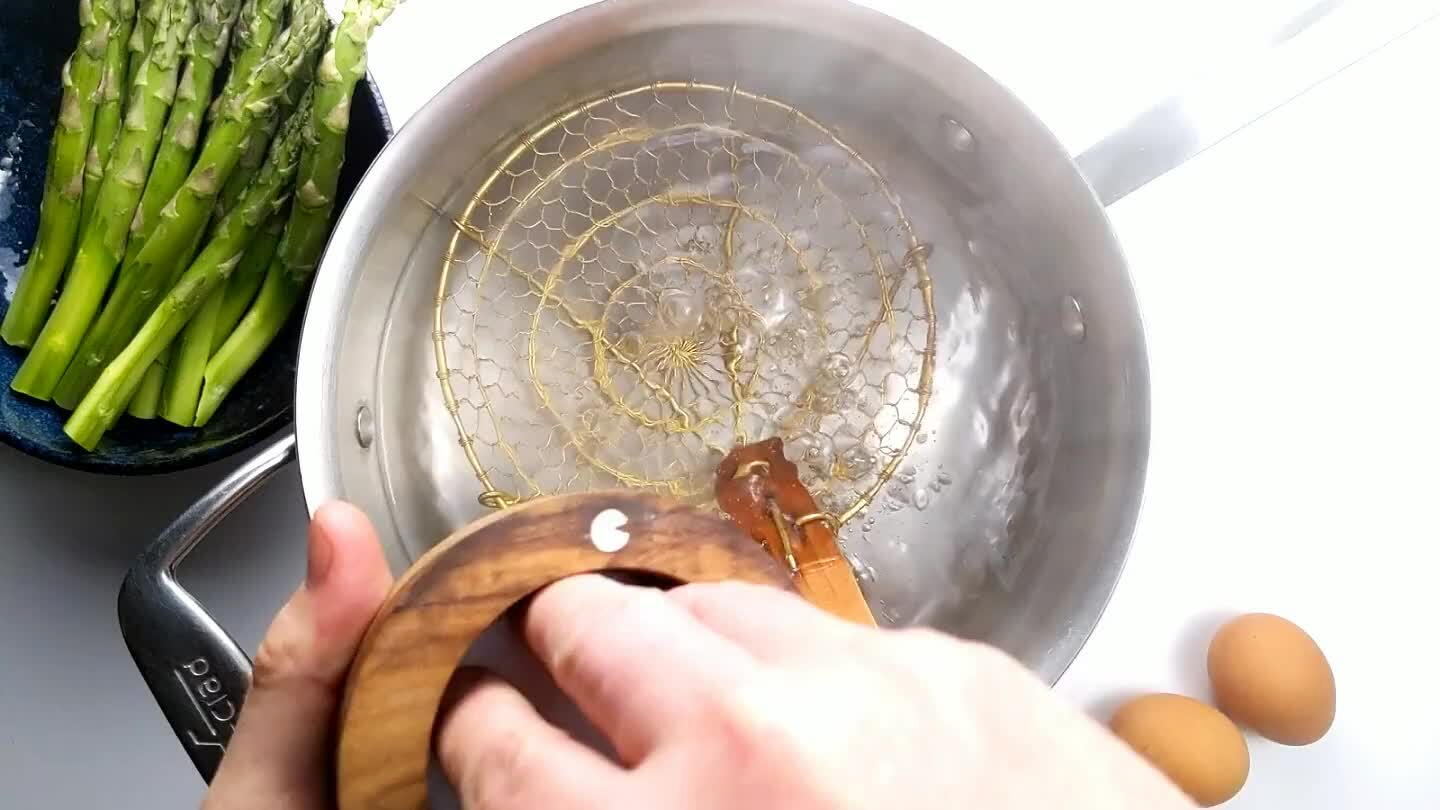 Blanch the asparagus in salted, simmering water for about a minute.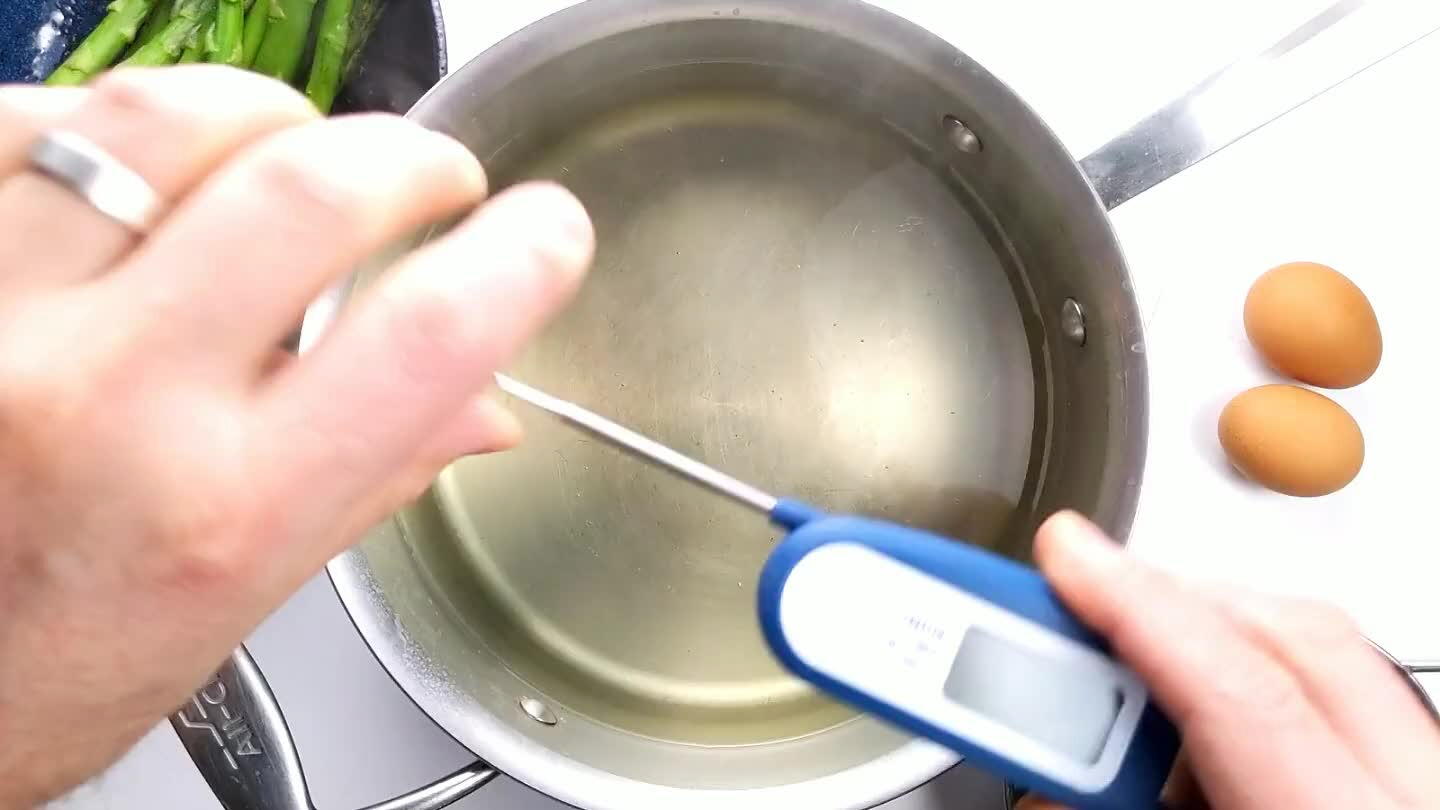 Let the water cool down until it stops boiling. 180°F is a great temperature for poaching eggs. Cracking them into a fine strainer helps to get rid of some of the runny part of the white that will make for a bunch of whispy strings on your eggs. Slide them into the hot water and let them cook for about 4 minutes. Remove with a slotted spoon.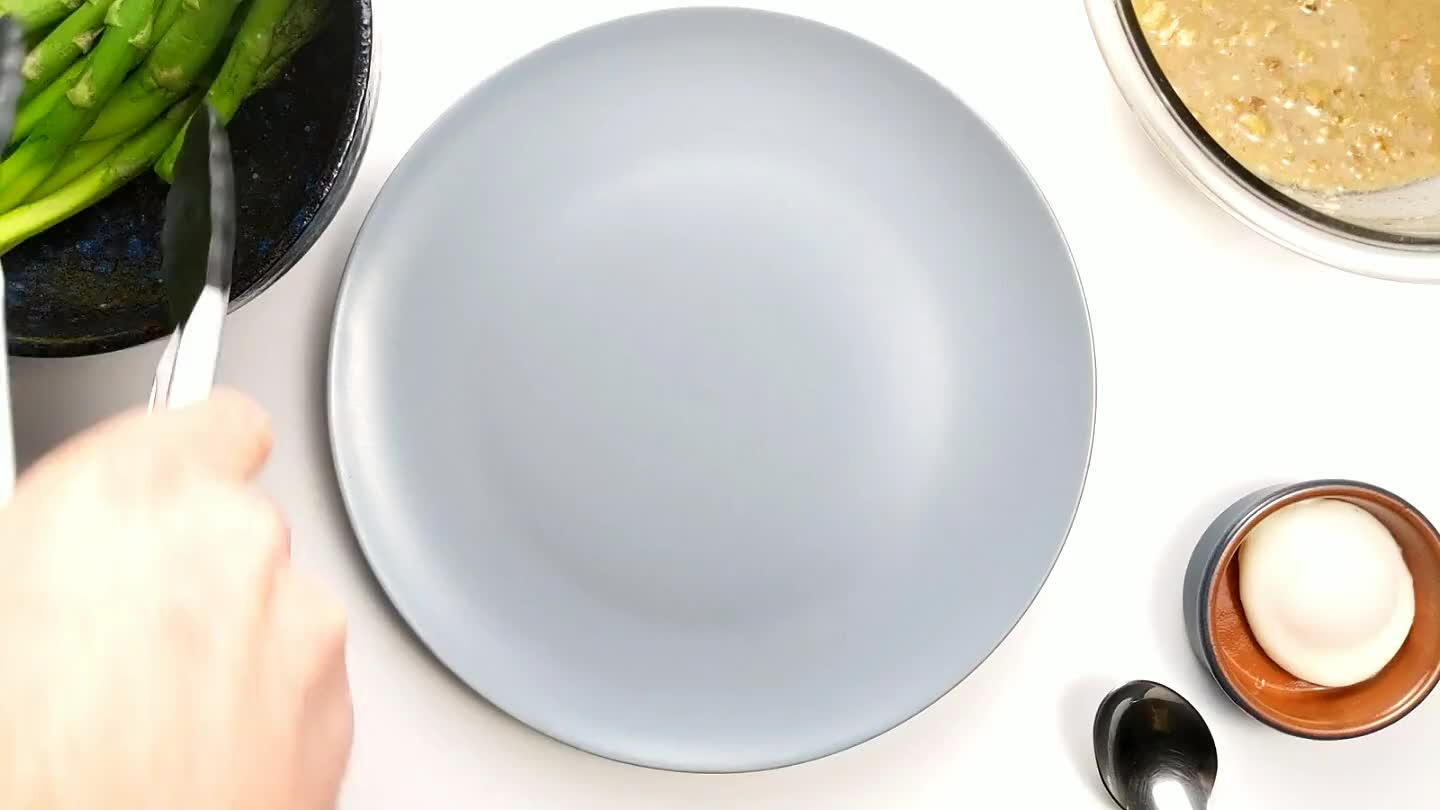 Lay out half of the asparagus on a plate. Dress with a few spoonfuls of the walnut vinaigrette. Top with a poached egg.