Stir Fried Singapore Noodles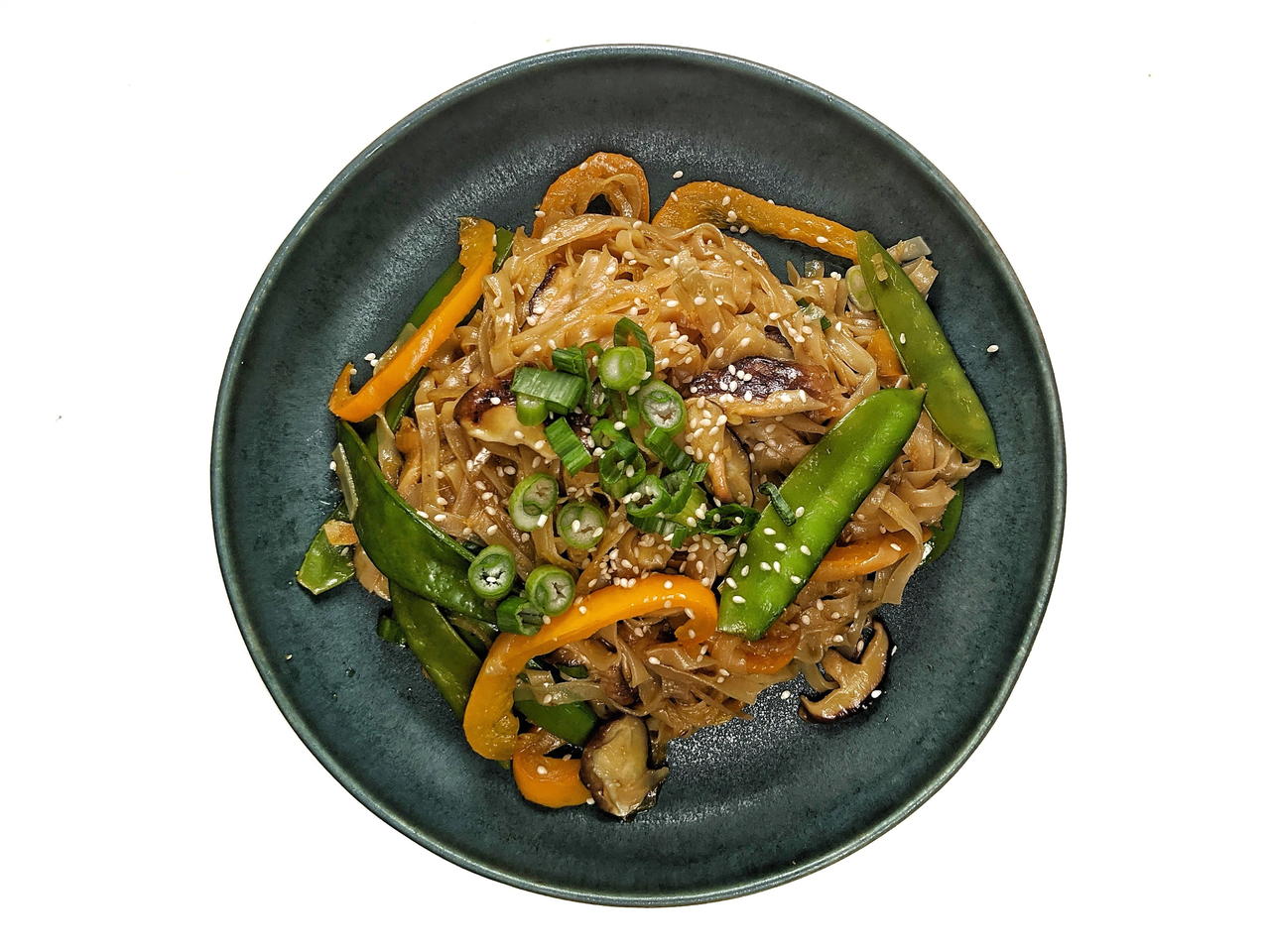 4 portions
20m
These rice noodles with ginger garlic sauce will make you feel like you just got Thai takeout!
What you will need
FOR THE STIR FRY
4 ounces Thin Rice Noodles
1 Tbsp Vegetable Oil
1 Red, Orange or Yellow Bell Pepper
2 Shallots
1 Tbsp Curry Powder
1 cup Shiitake Mushrooms
4 oz Snow Peas
1 bunch Green Onions
FOR THE SAUCE
1 cup chicken broth
1/4 cup soy sauce
3 Tbsp mirin
2 tsp chopped garlic
1 tsp fresh ginger
(Nutritional facts 74 calories, 1.18 g fat, 13.5 g carbohydrates, 3.34 g protein, 1 mg cholesterol, 572 mg sodium)
How to cook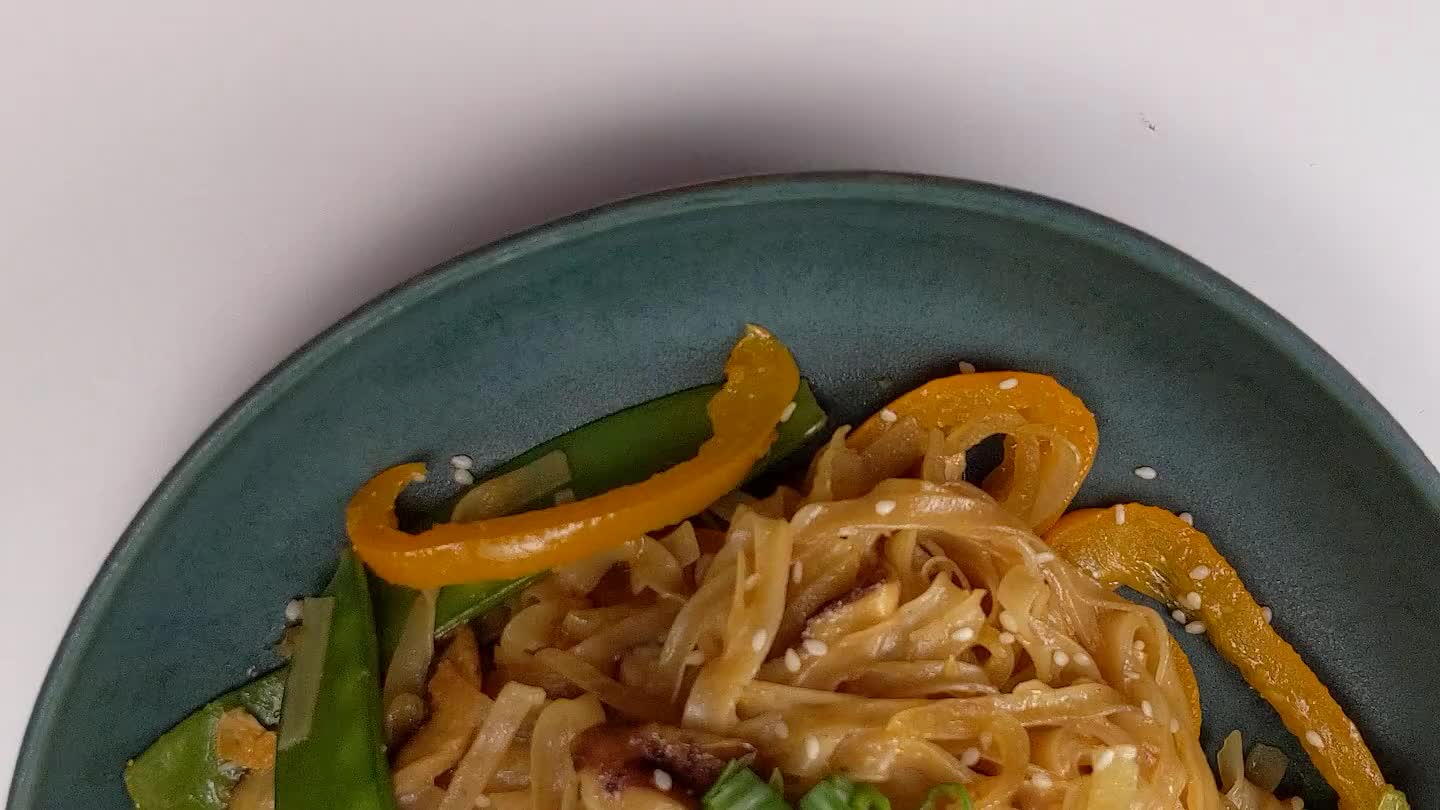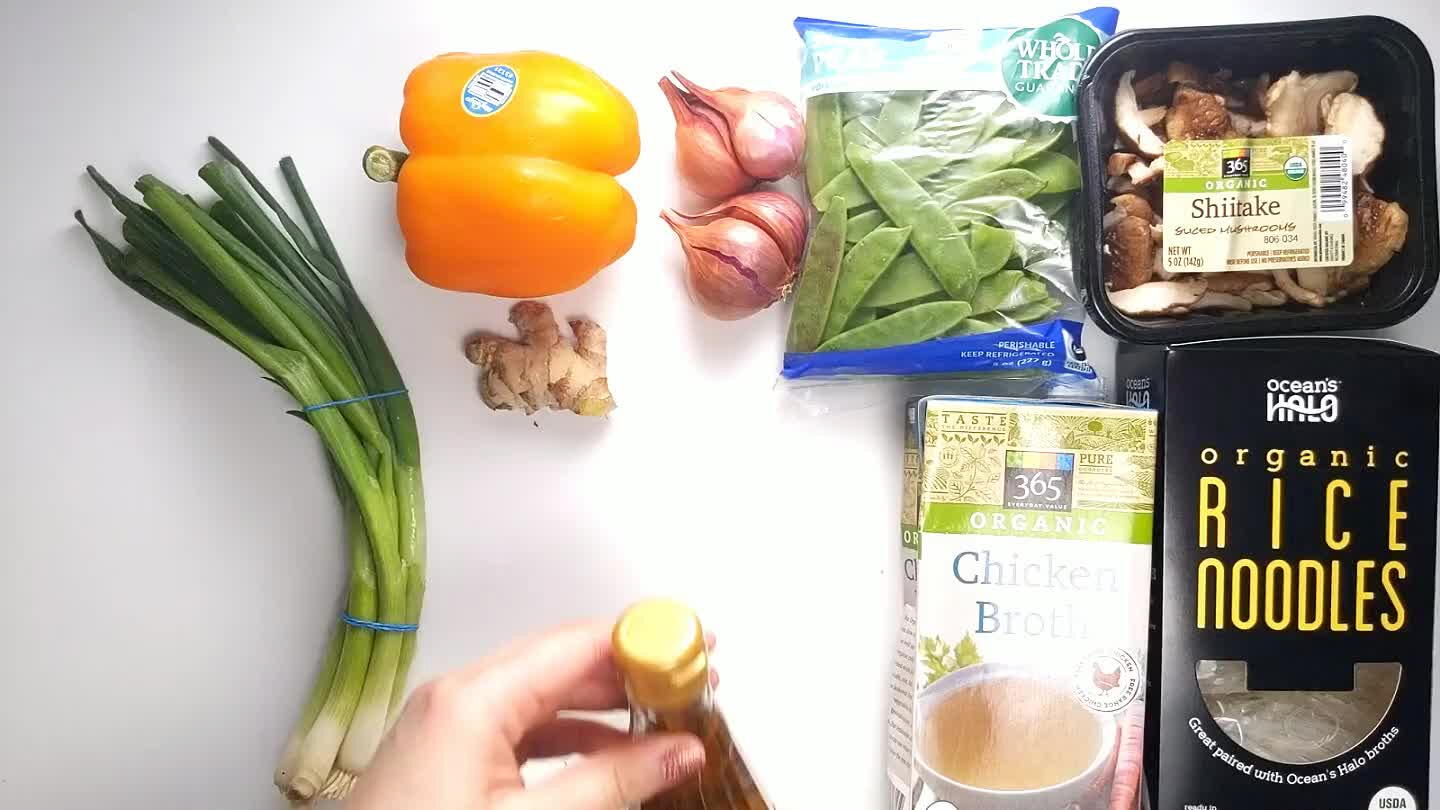 Gather ingredients.
Portion all ingredients.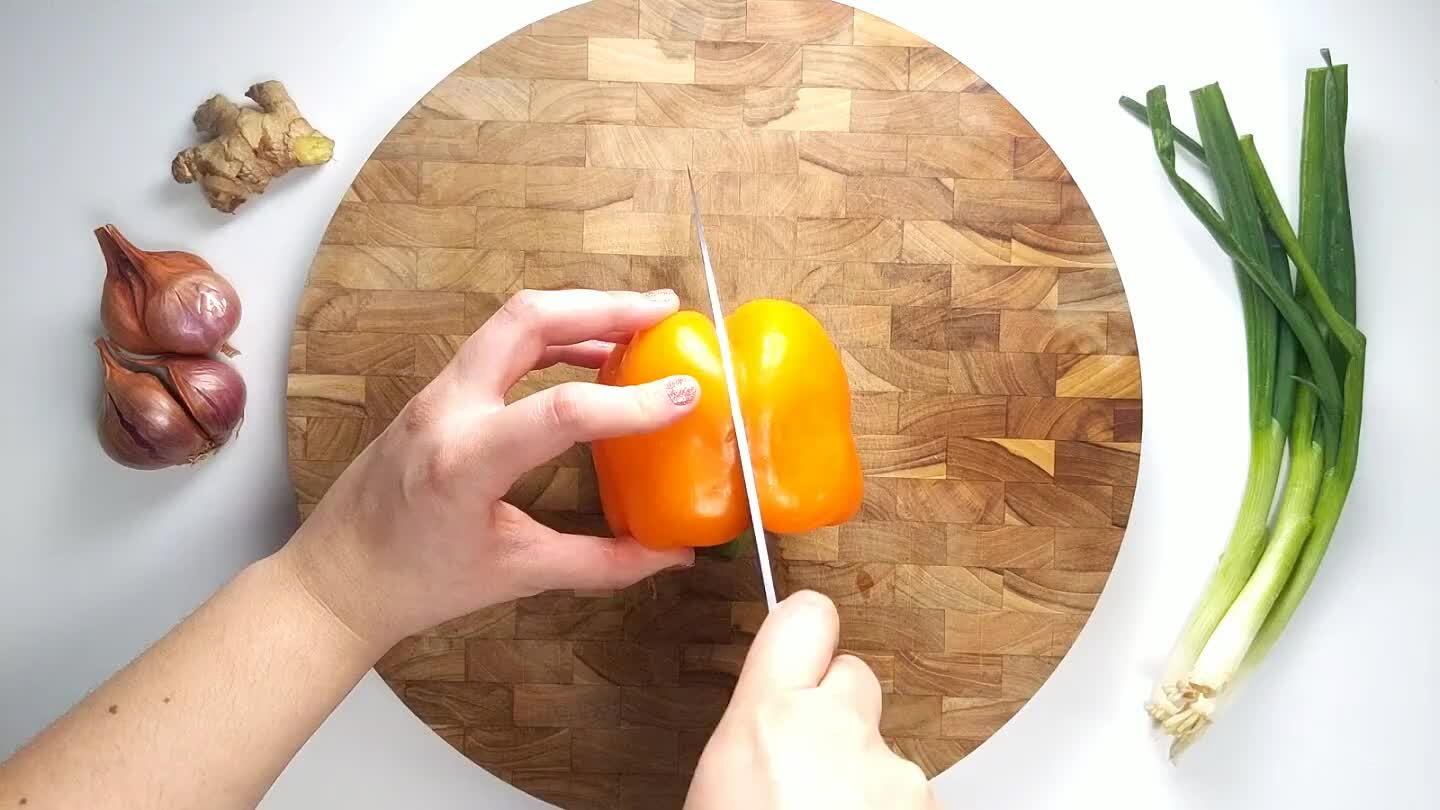 Remove the seeds and slice the bell pepper into thin strips.
Remove the root and outer layer of the green onion and cut into super thin slices.
Remove the skin off of the shallots and cut them in half.
Lay the shallots on a flat edge and slice into thin strips.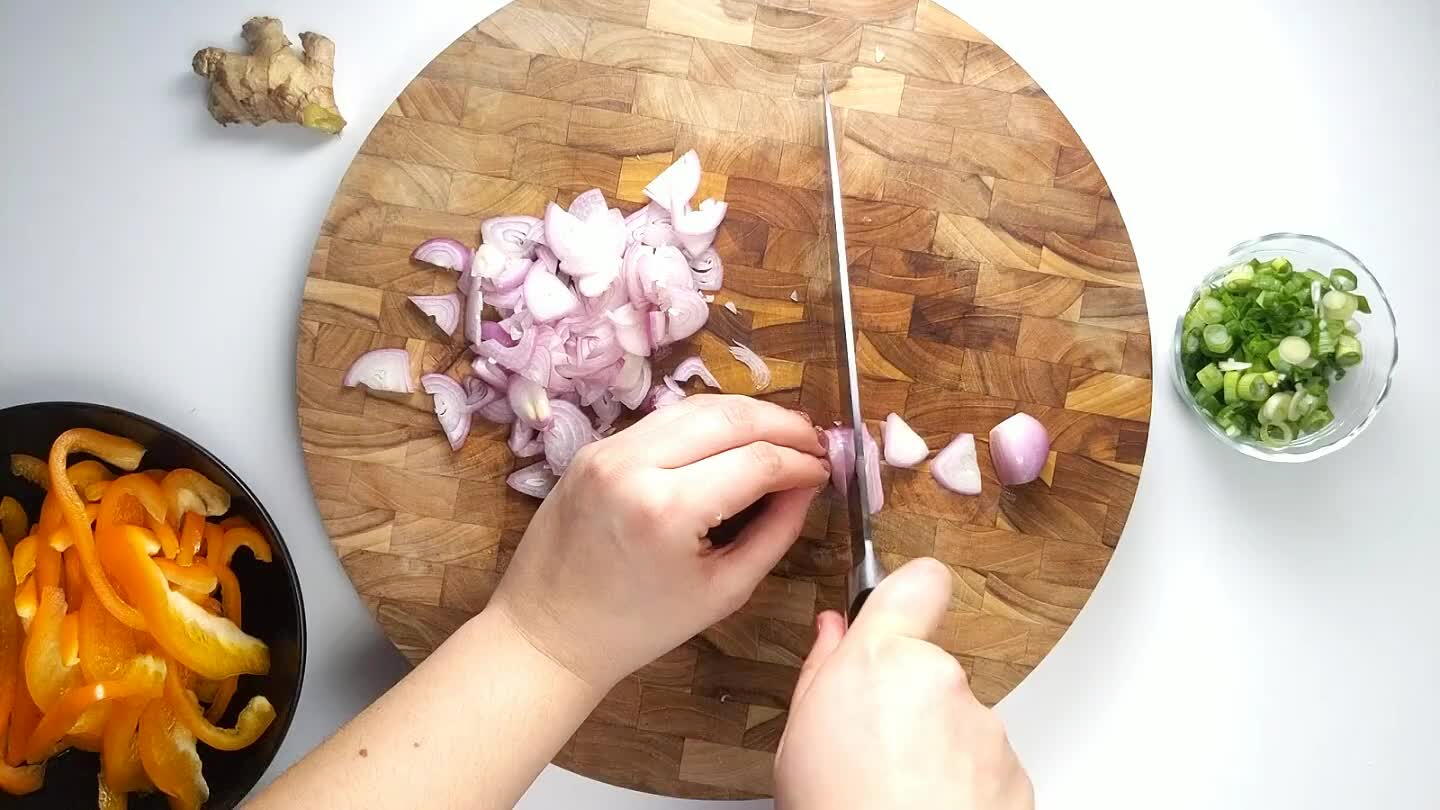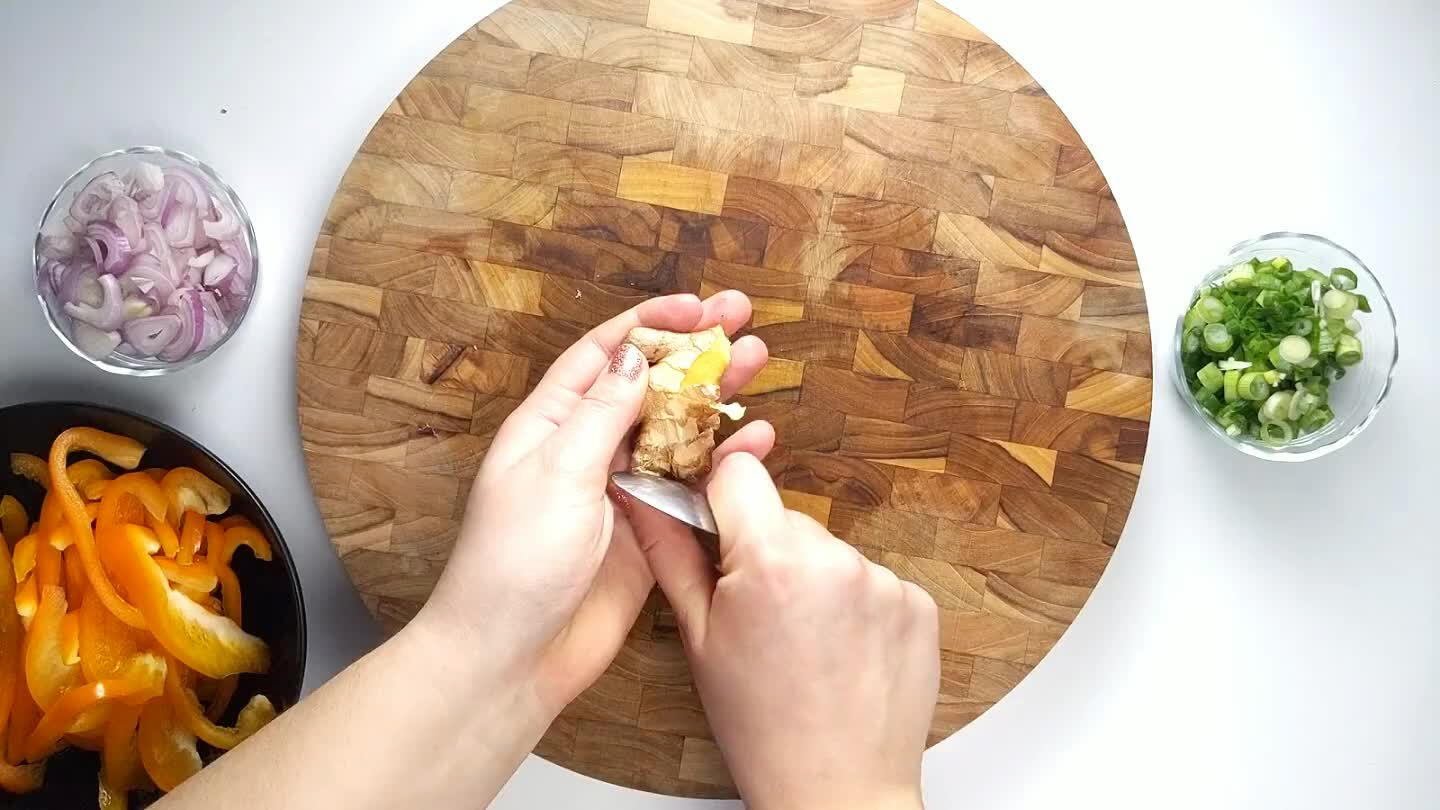 Peel the ginger and use a zester to finely grate the fresh ginger.
Mix garlic, ginger, soy sauce, and mirin into the broth.
Add oil to a hot pan and add shallots, peppers, and snow peas.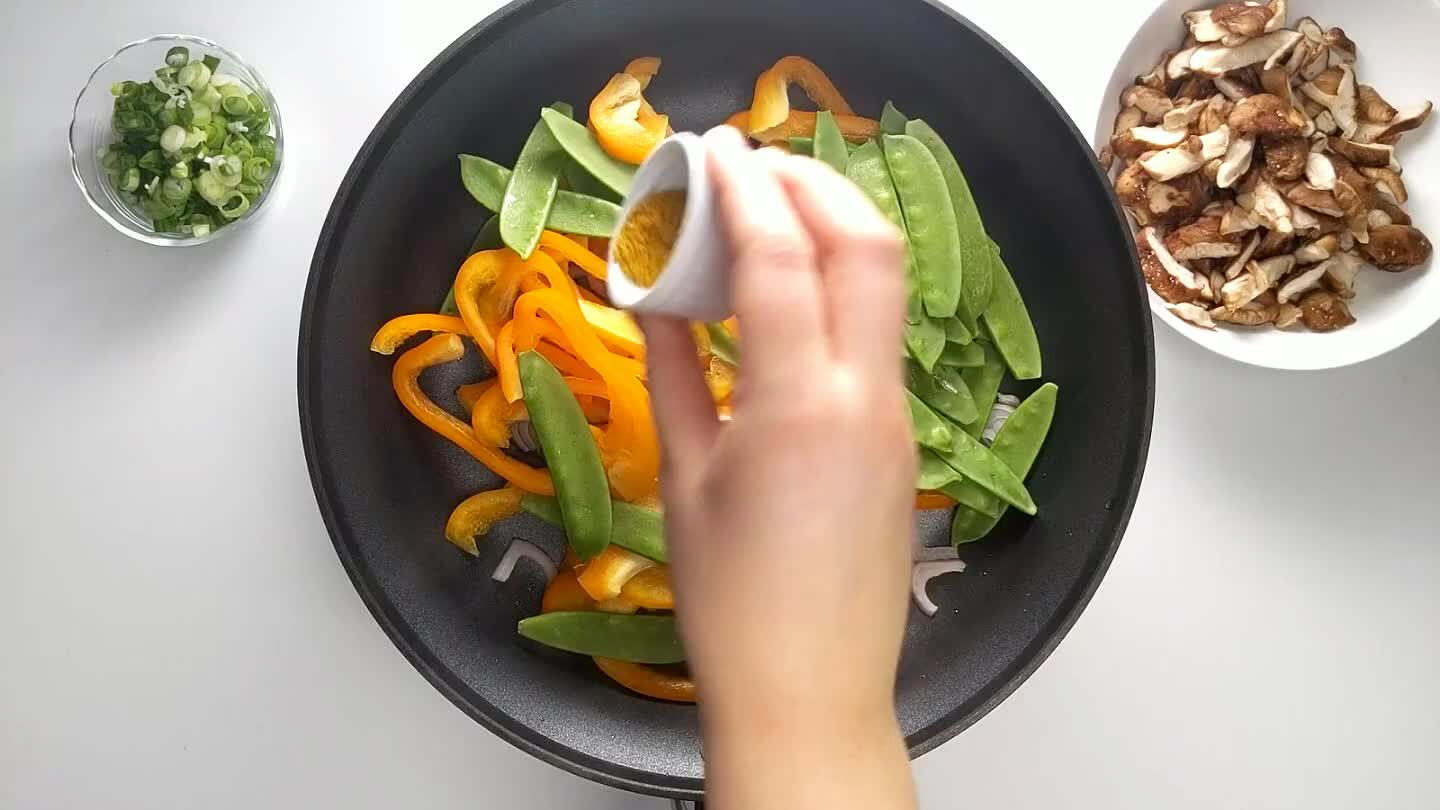 Stir the curry powder into the veggies.
Cook or soak the noodles according to package instructions. Beware that they will continue to cook for a few minutes in the pan.
While the noodles soak, add the mushrooms to the pan and saute for 2 minutes.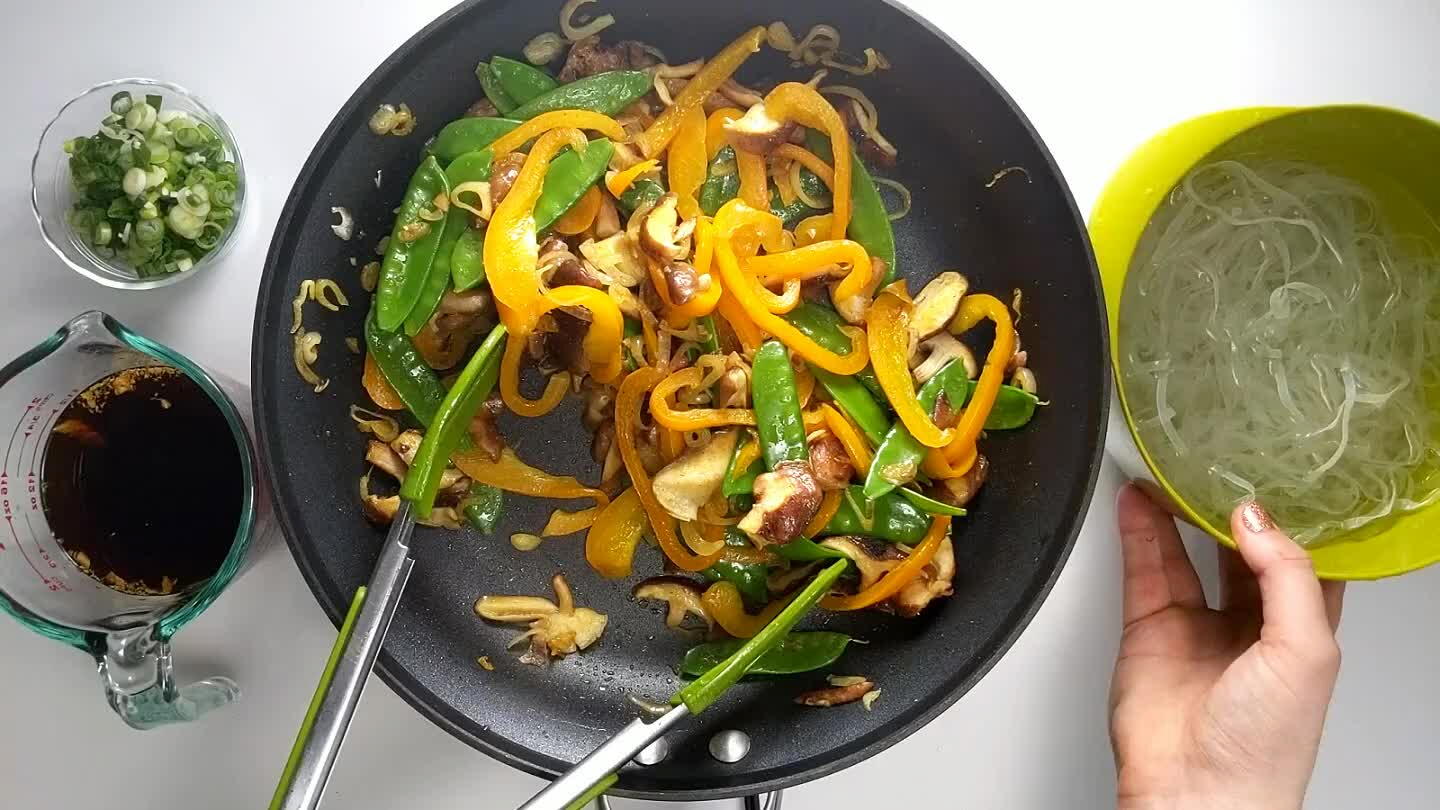 Add the noodles to the pan and pour half of the sauce over them. Let the sauce reduce for a few minutes.
Add more sauce until the consistency is what you would like.