Thai Chicken Meatball Soup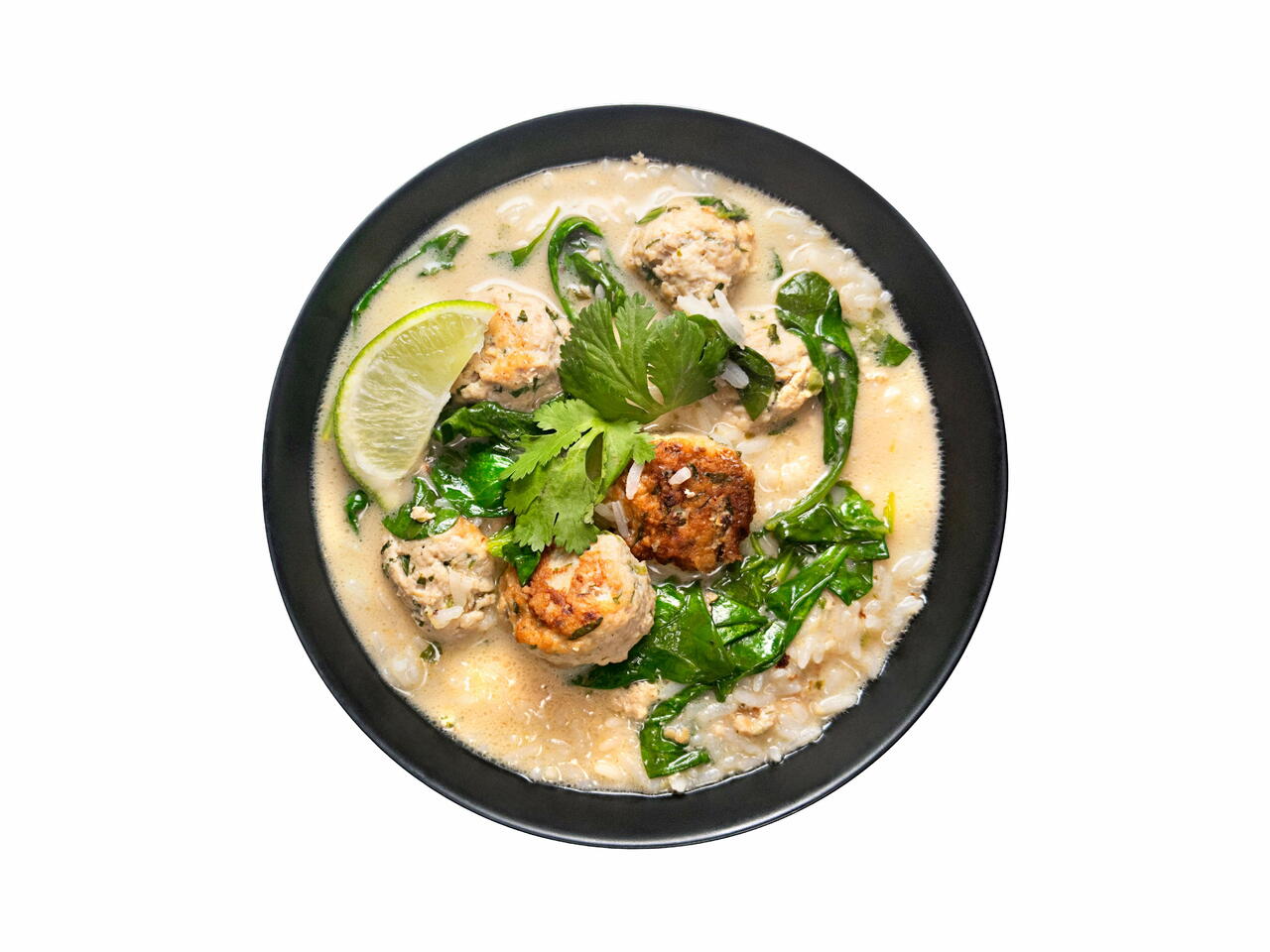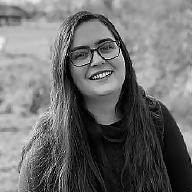 Recipe video made by Michelle
Published on 02/05/2020, viewed by 3593 , 2 Comments
6 portions
35m
This soup is one of my favorites that I adapted from NYT cooking. This takes a little time to form the meatballs but it's so worth it. Great served over rice.
What you will need
4 inches fresh Ginger
3 cloves Garlic
1 Jalapeño
2 lb. Ground Chicken
1 bunch Cilantro
3 Tbsp Fish Sauce
1 tsp Salt
2 Tbsp Coconut Oil
2 cups Chicken Broth
14 oz. Coconut Milk
½ tsp Sugar
5 oz. Washed Spinach
1 Lime
(Nutritional facts 87 calories, 5.36 g fat, 1.95 g carbohydrates, 8.06 g protein, 37 mg cholesterol, 442 mg sodium)
How to cook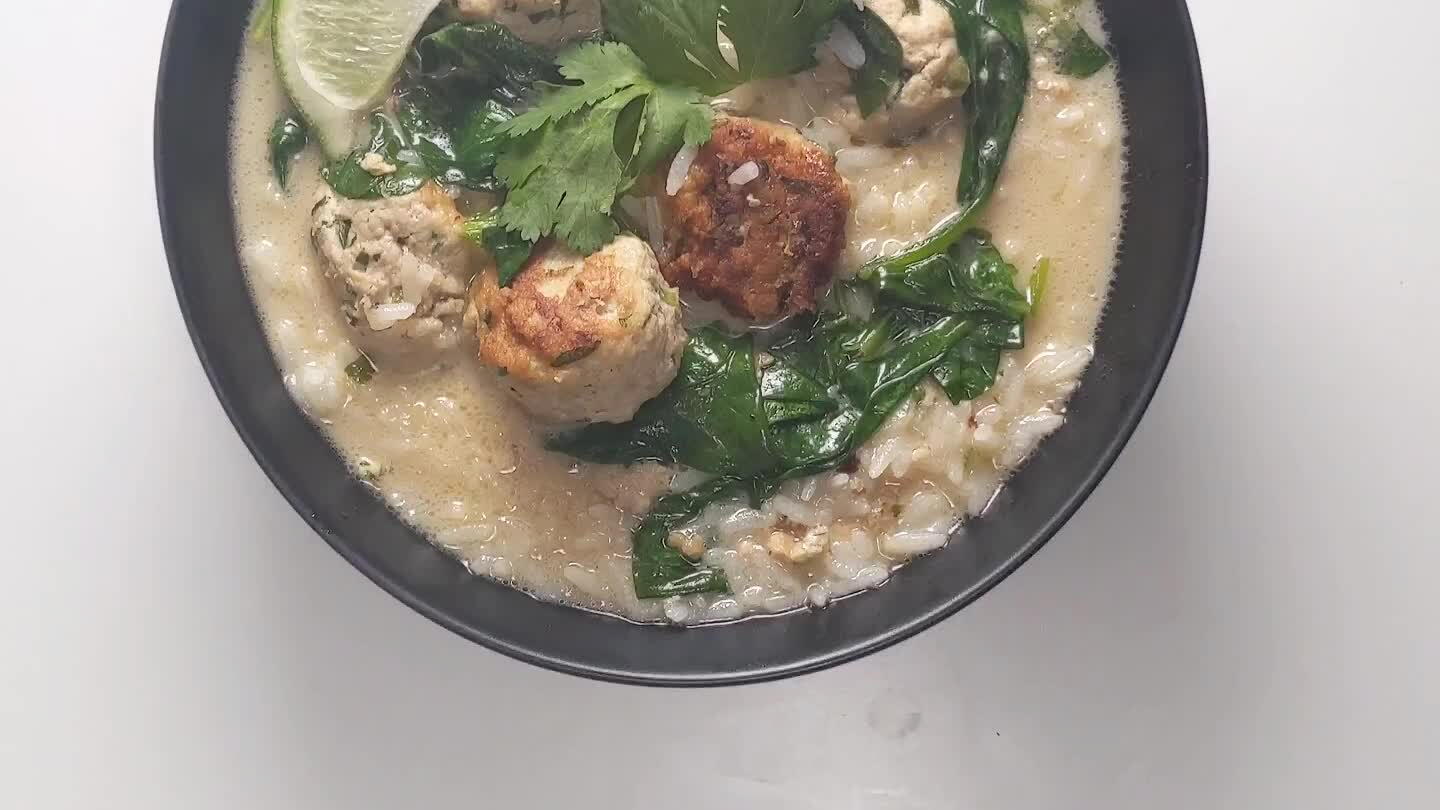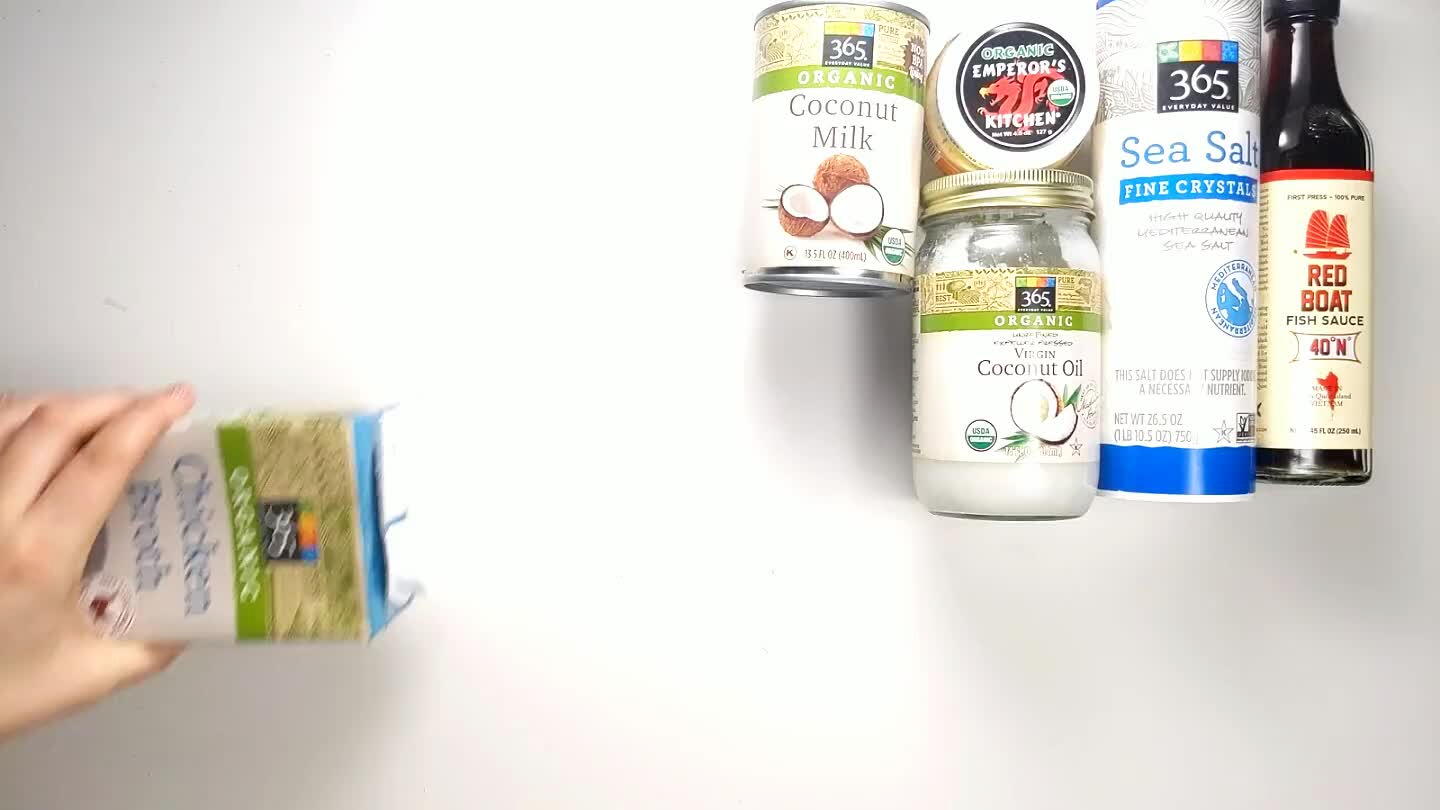 Gaher all ingredients.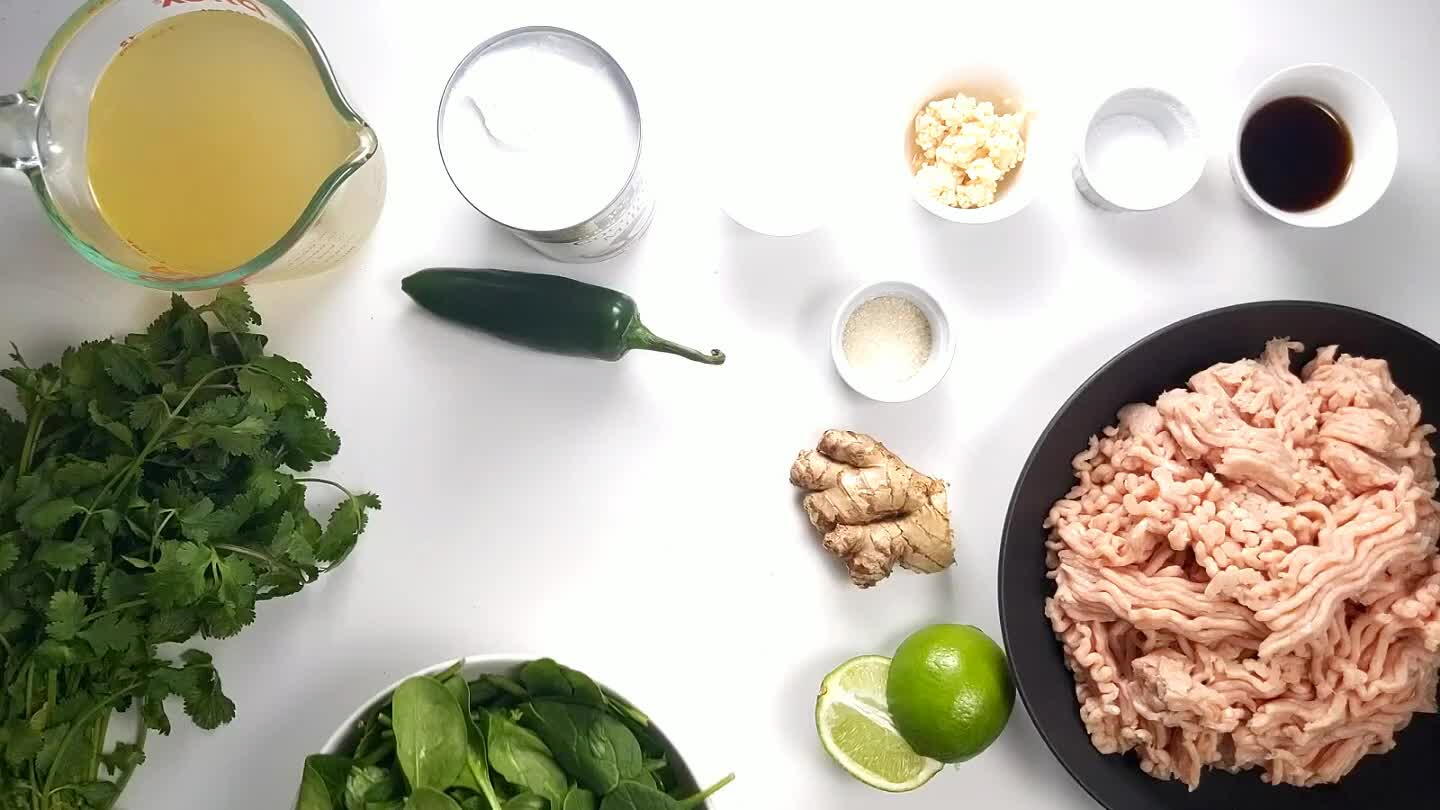 Portion all ingredients.
Peel and grate the ginger with a fine grater or zester.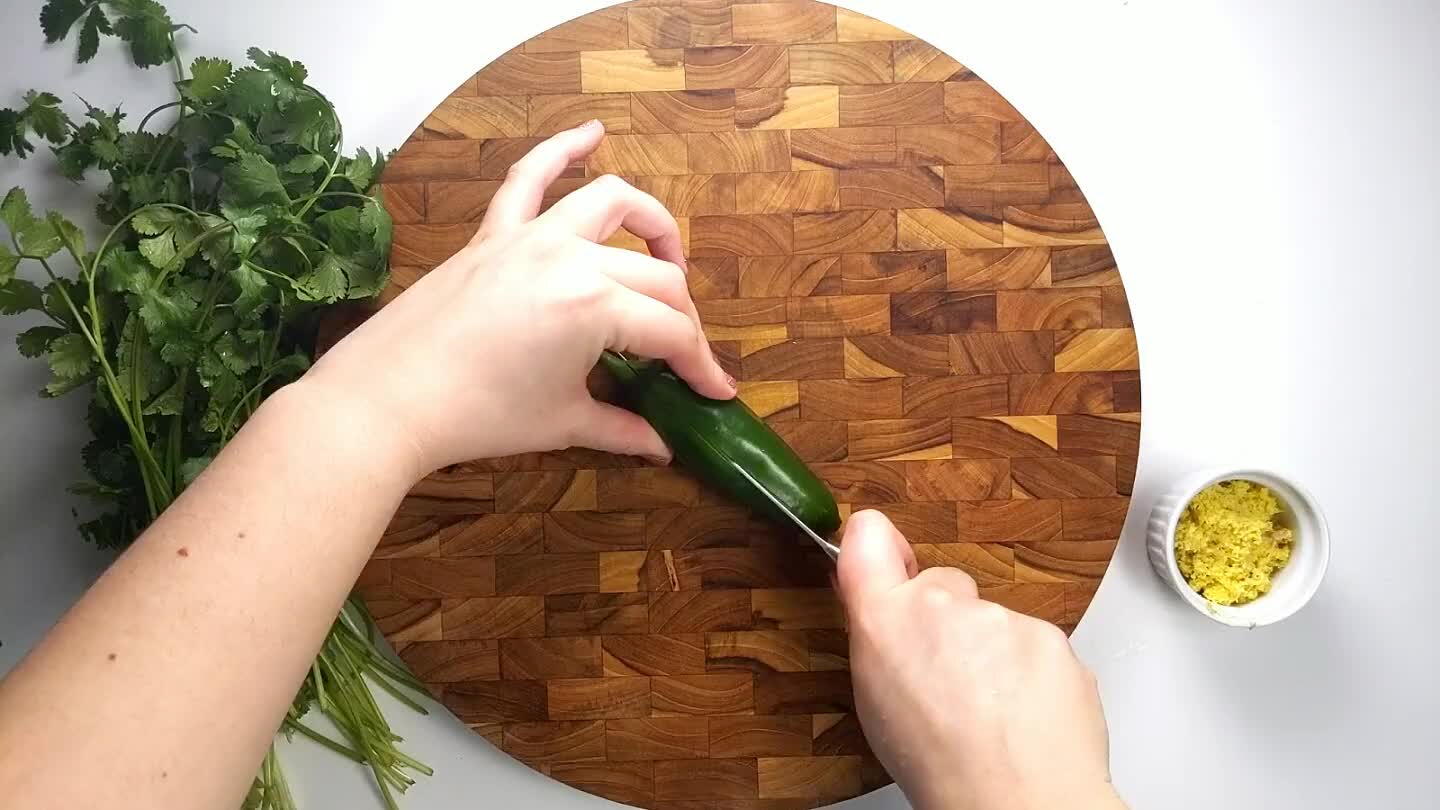 Cut the jalapeno in half and remove the seeds from the center and discard.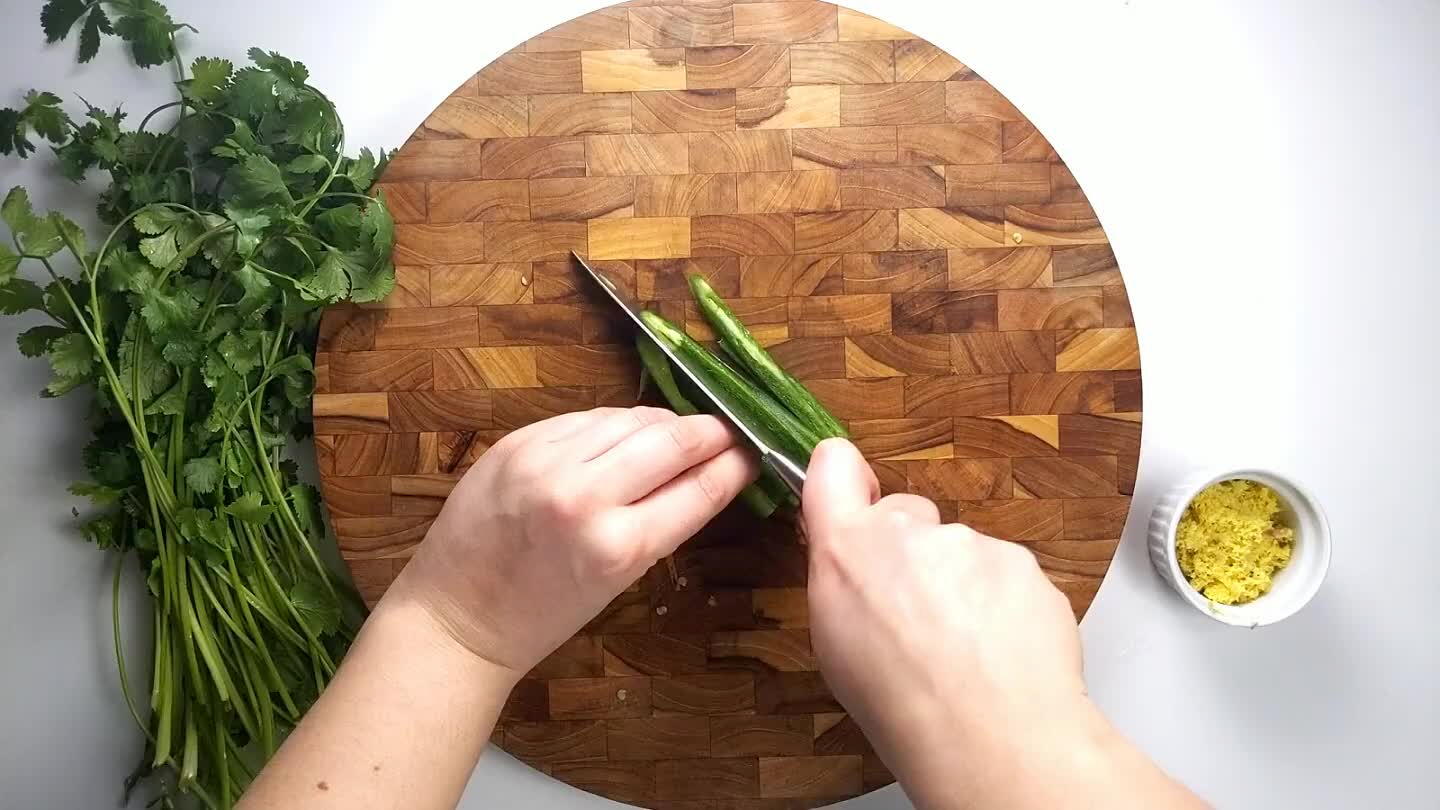 Cut thin slices lengthwise and then dice into small pieces.
Use your fingers to pinch the cilantro leaves from the stem.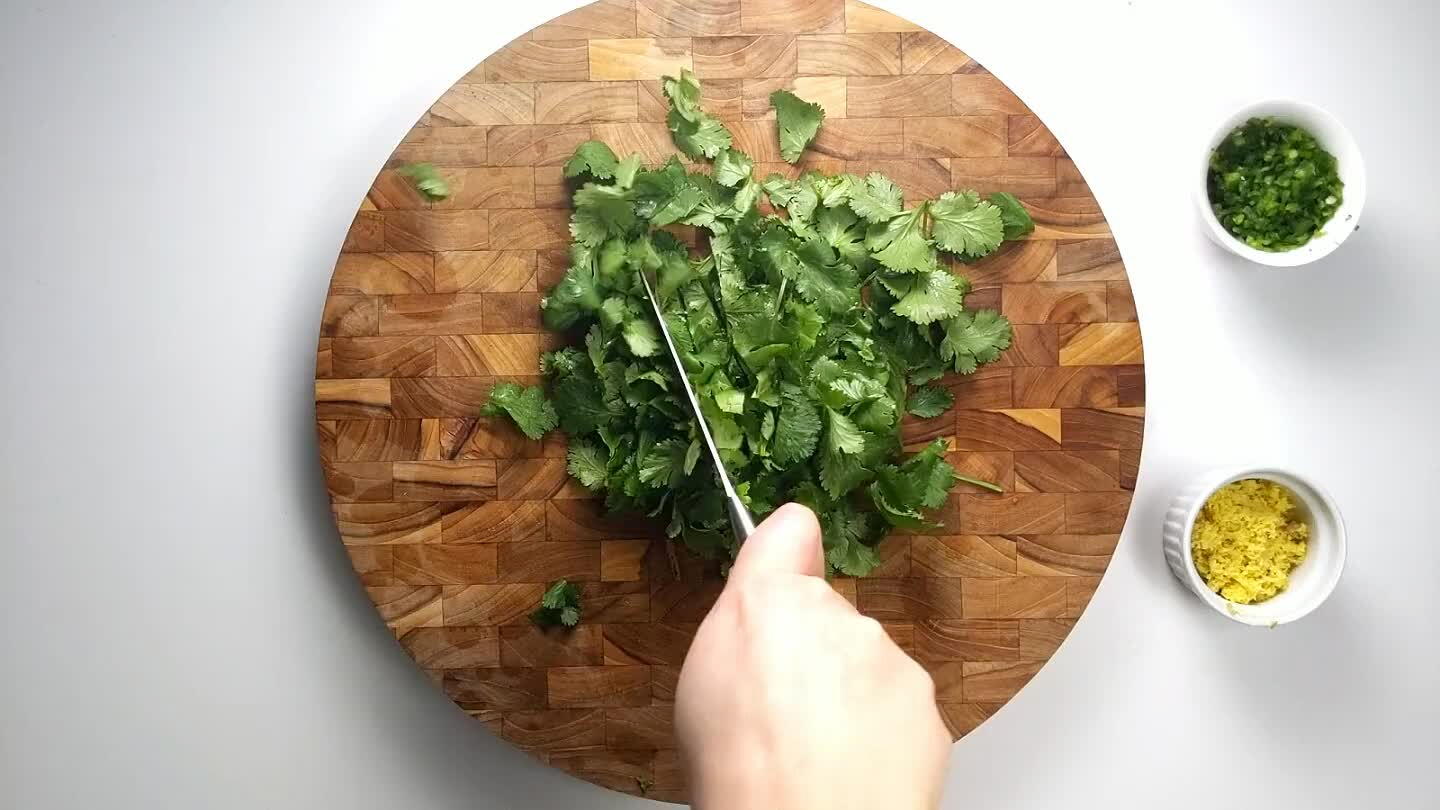 Finely chop the cilantro.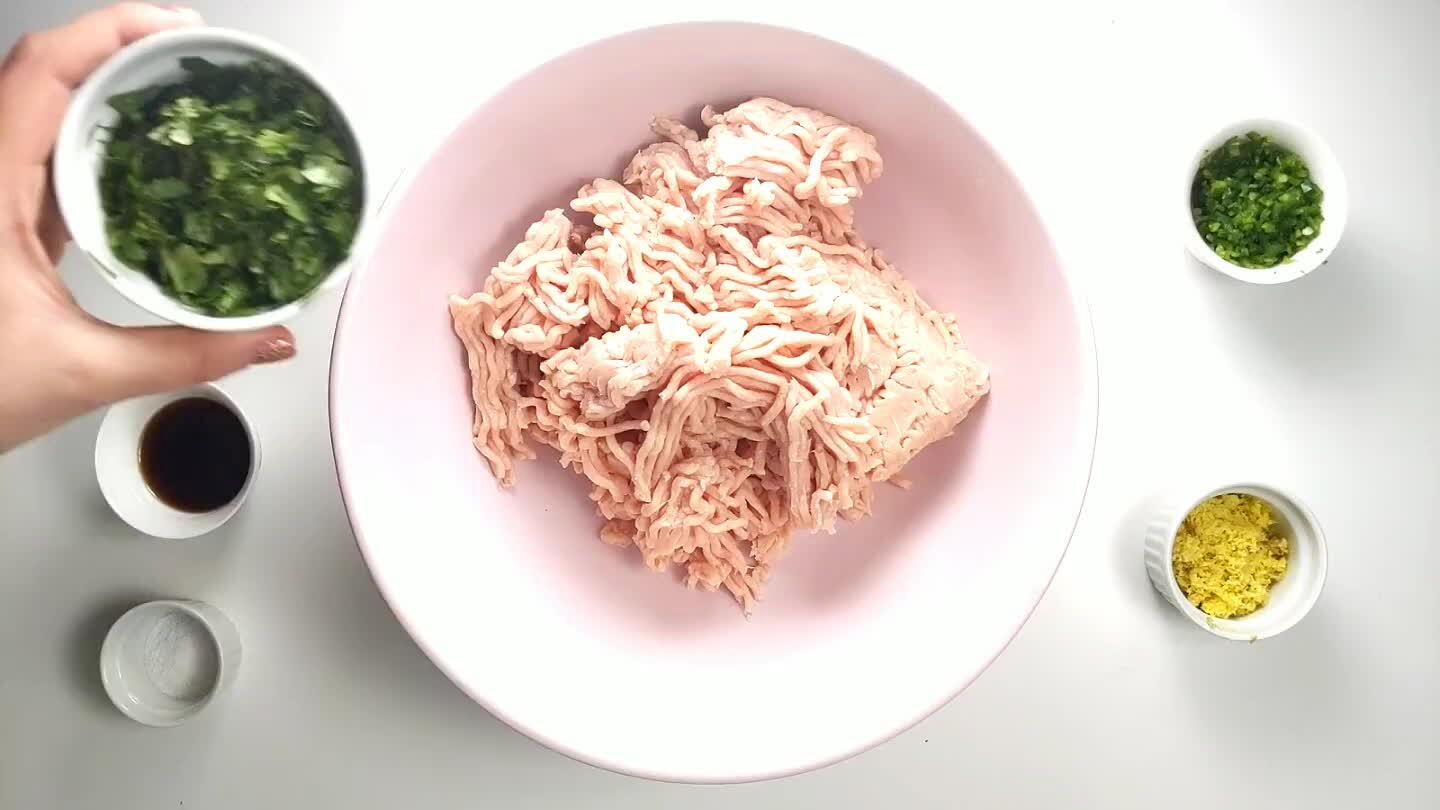 Add the chopped cilantro and salt as well as half the amount chopped garlic and fish sauce to the ground chicken in a large bowl.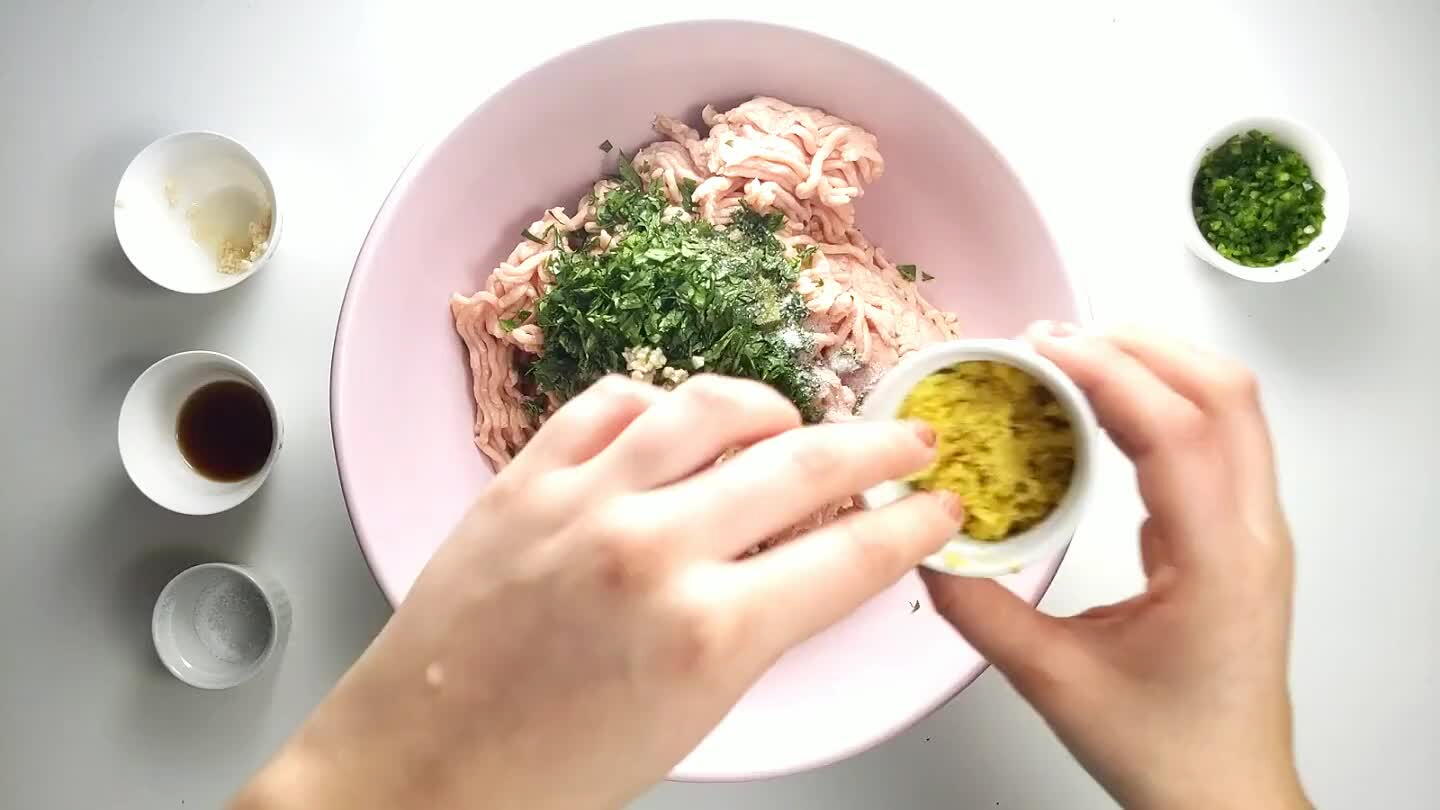 Add half of the grated ginger, and half of the chopped jalapeno and mix together. Save the other half of the garlic, fish sauce, ginger, and jalapeno for the soup.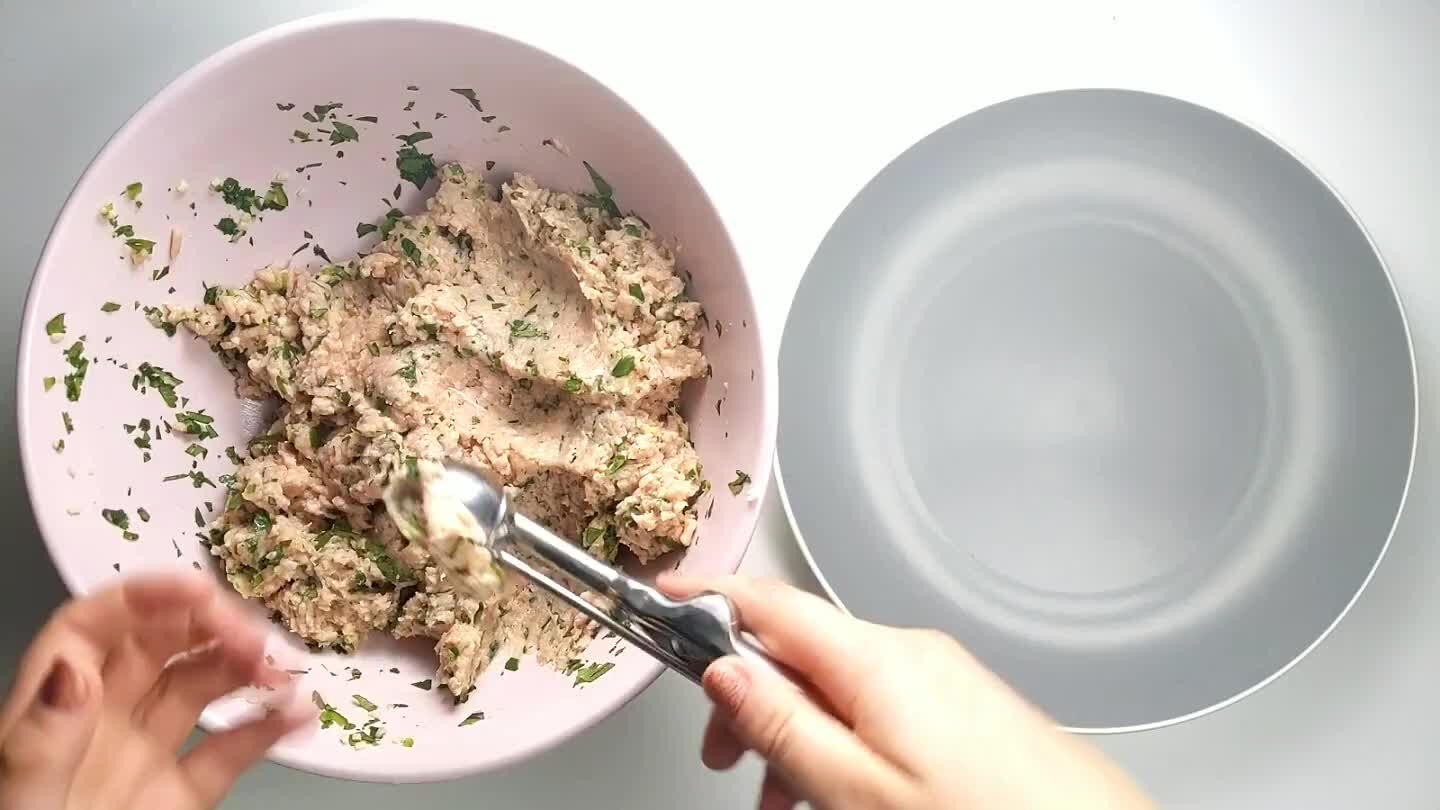 Use a scoop or your hands to form 1 inch meatballs.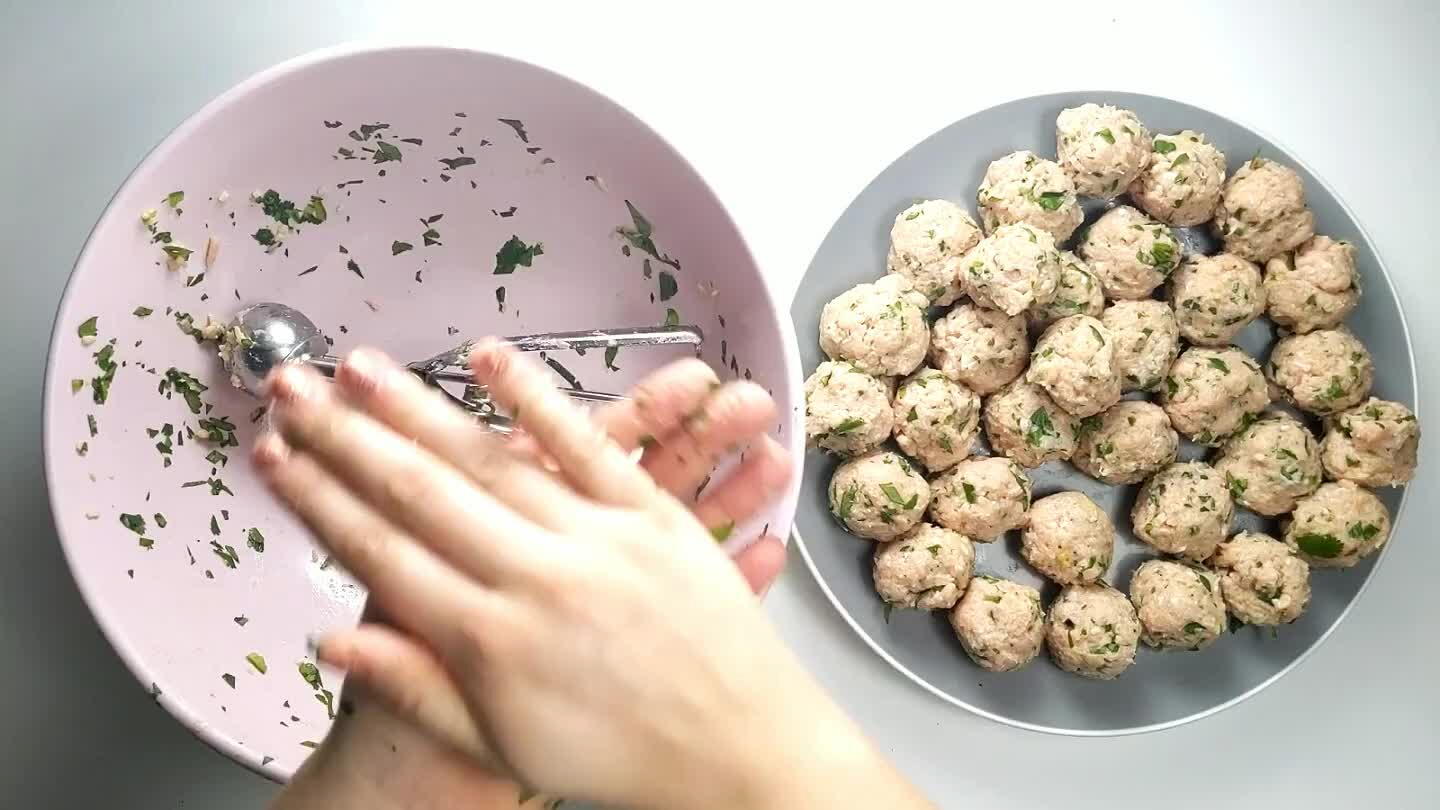 Continue rolling all of the mixture.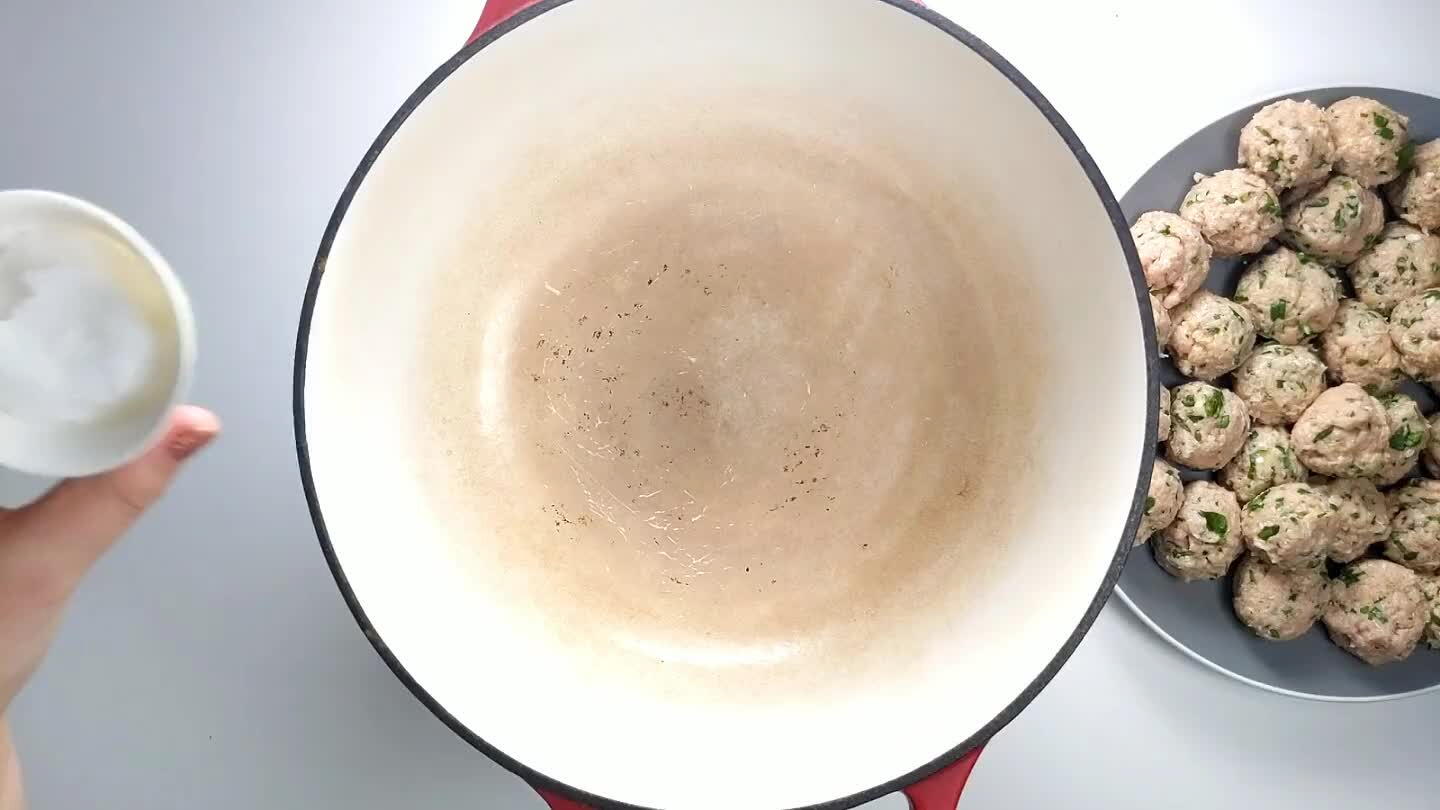 Cook the meatballs in two batches starting with a dollop of coconut oil in the pan before beginning.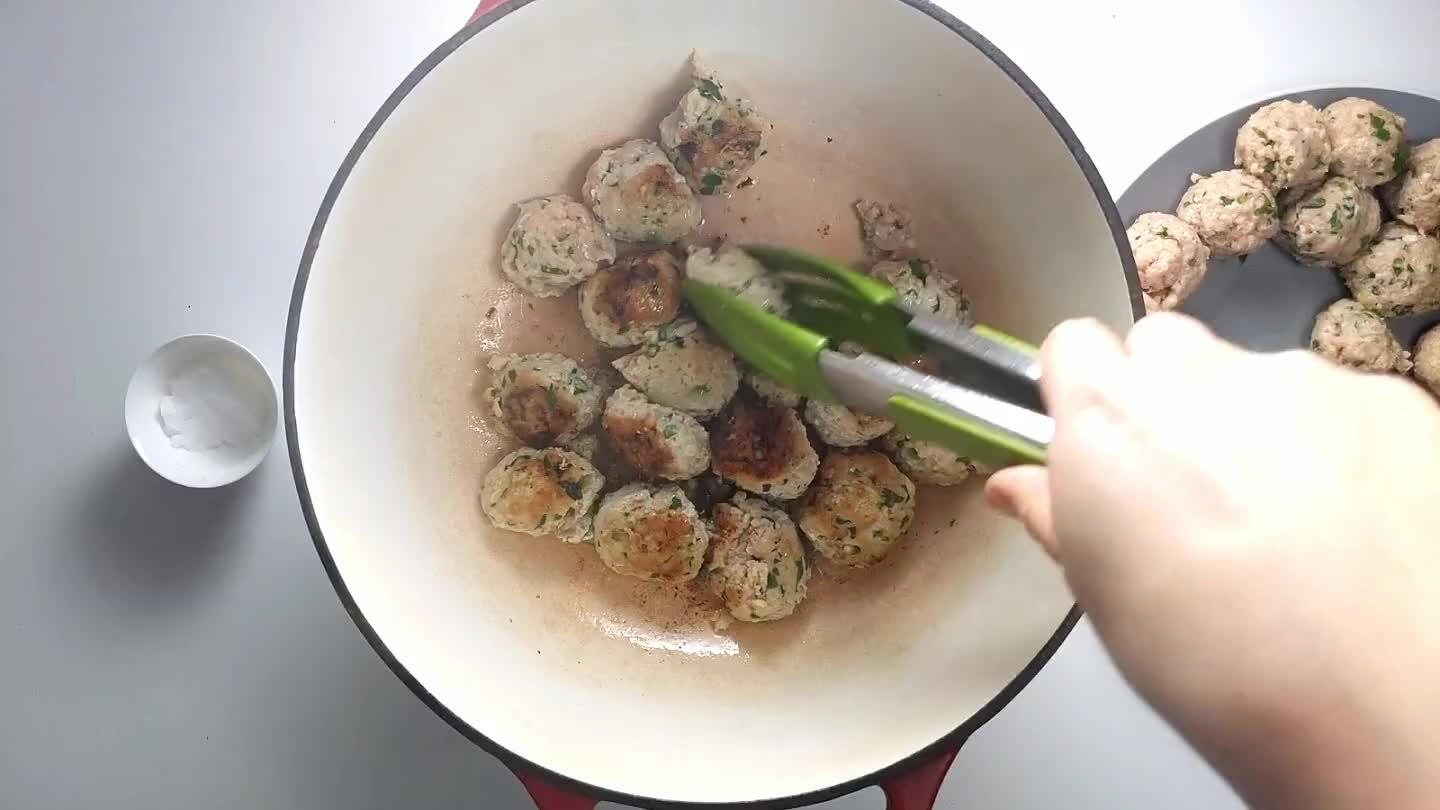 Cook the meatballs, turning every few minutes for 6-8 minutes until brown.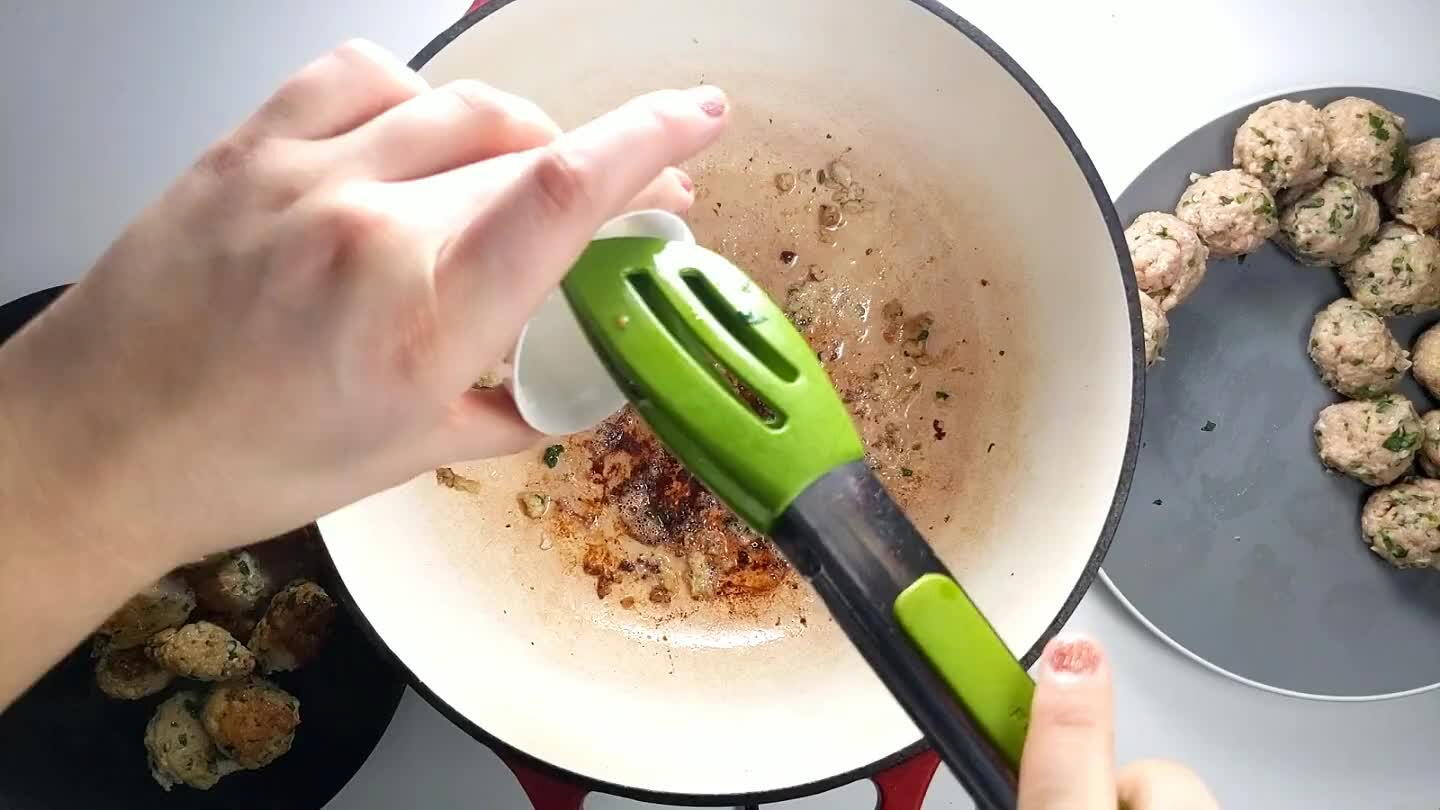 Add some more coconut oil to the pot and cook the next batch of meatballs.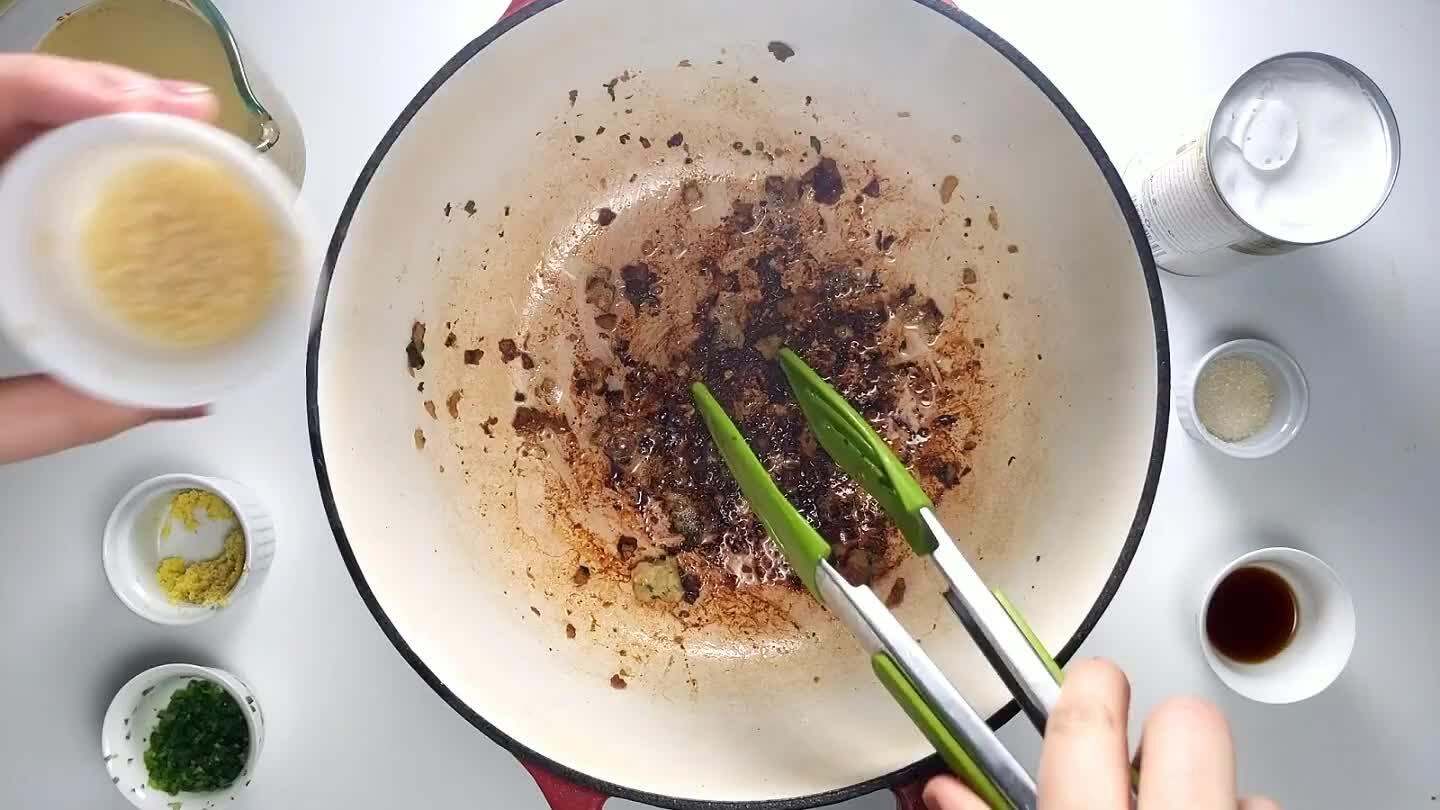 Add the other half of the garlic, ginger, and chopped jalapeno to the bottom of the pan and saute for a minute. Add in the chicken stock.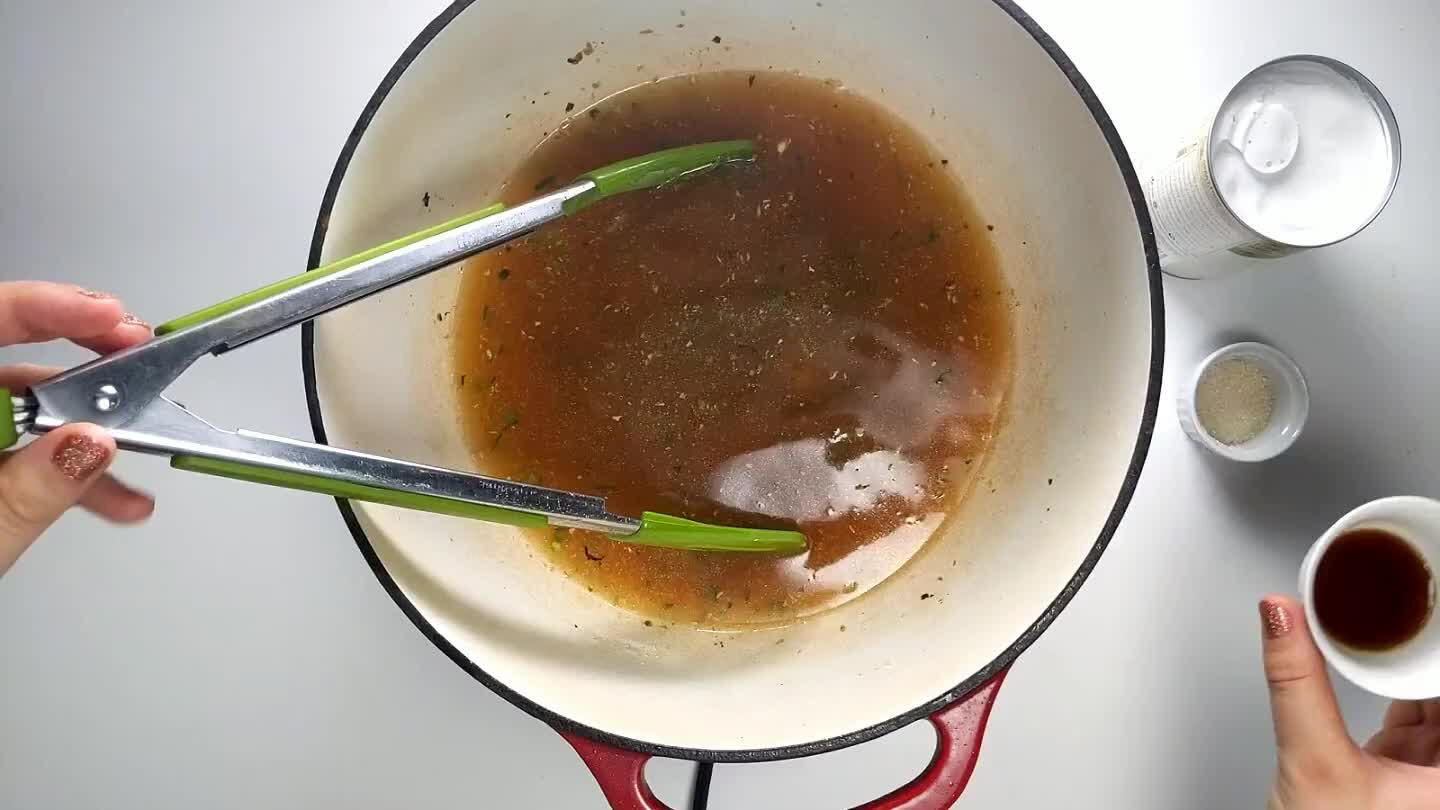 Add in the remaining fish sauce, sugar, and coconut milk. Stir over the heat to dissolve the coconut milk.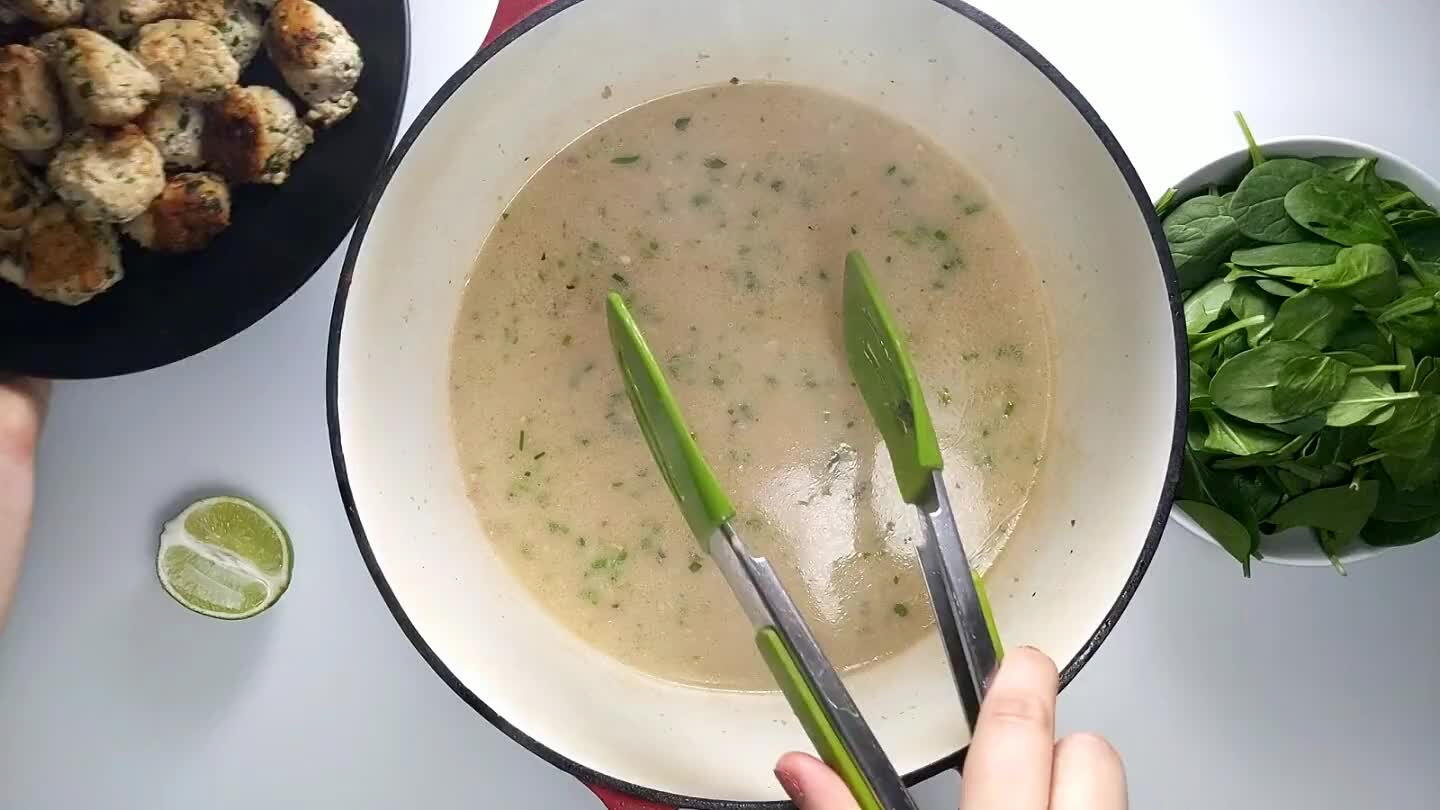 Add the meatballs back into the pot and simmer for 5 minutes to let the flavor meld together.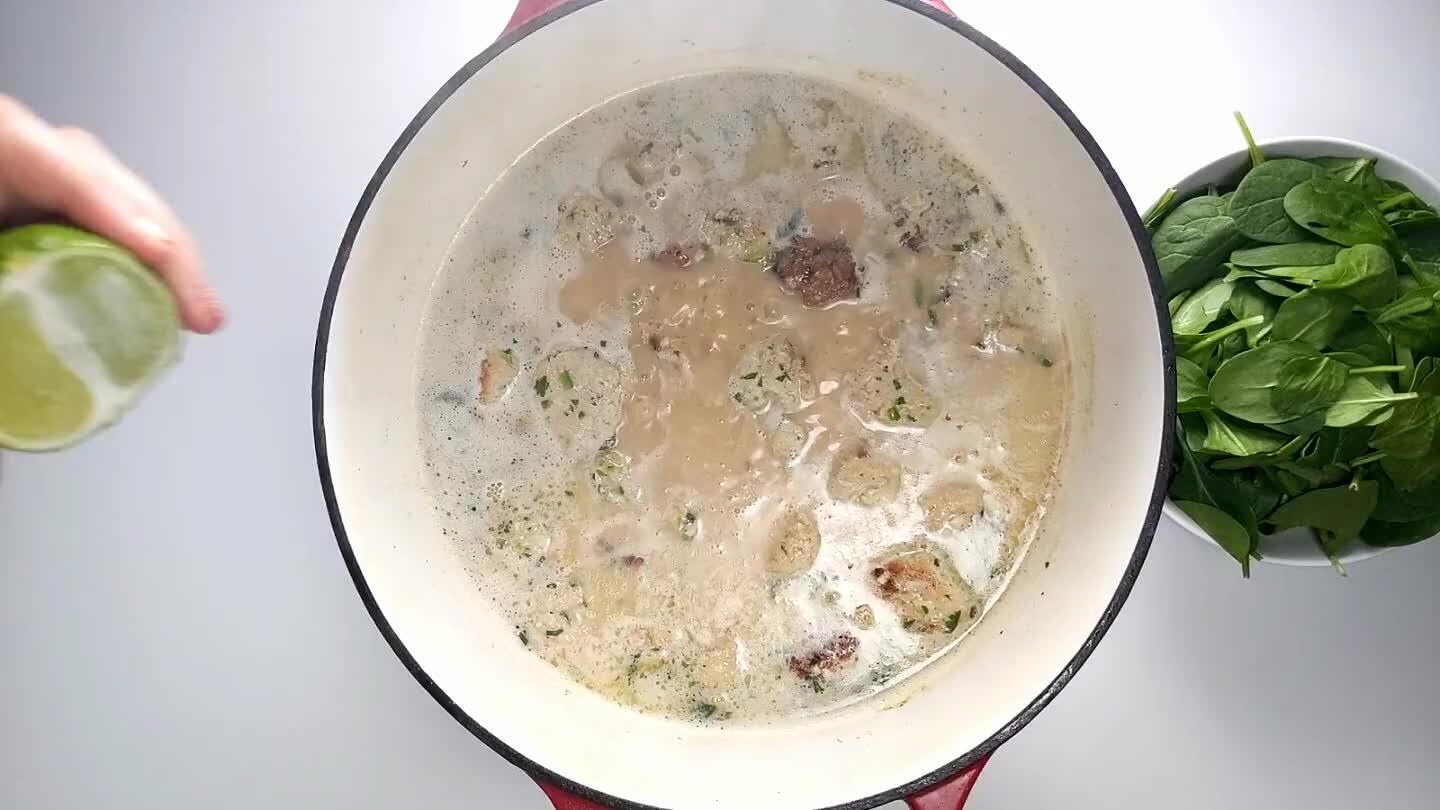 Finish the soup by squeezing 1 tbsp of lime juice from half of the lime and stirring the spinach into the soup. Cut the other half of the lime into wedges for serving.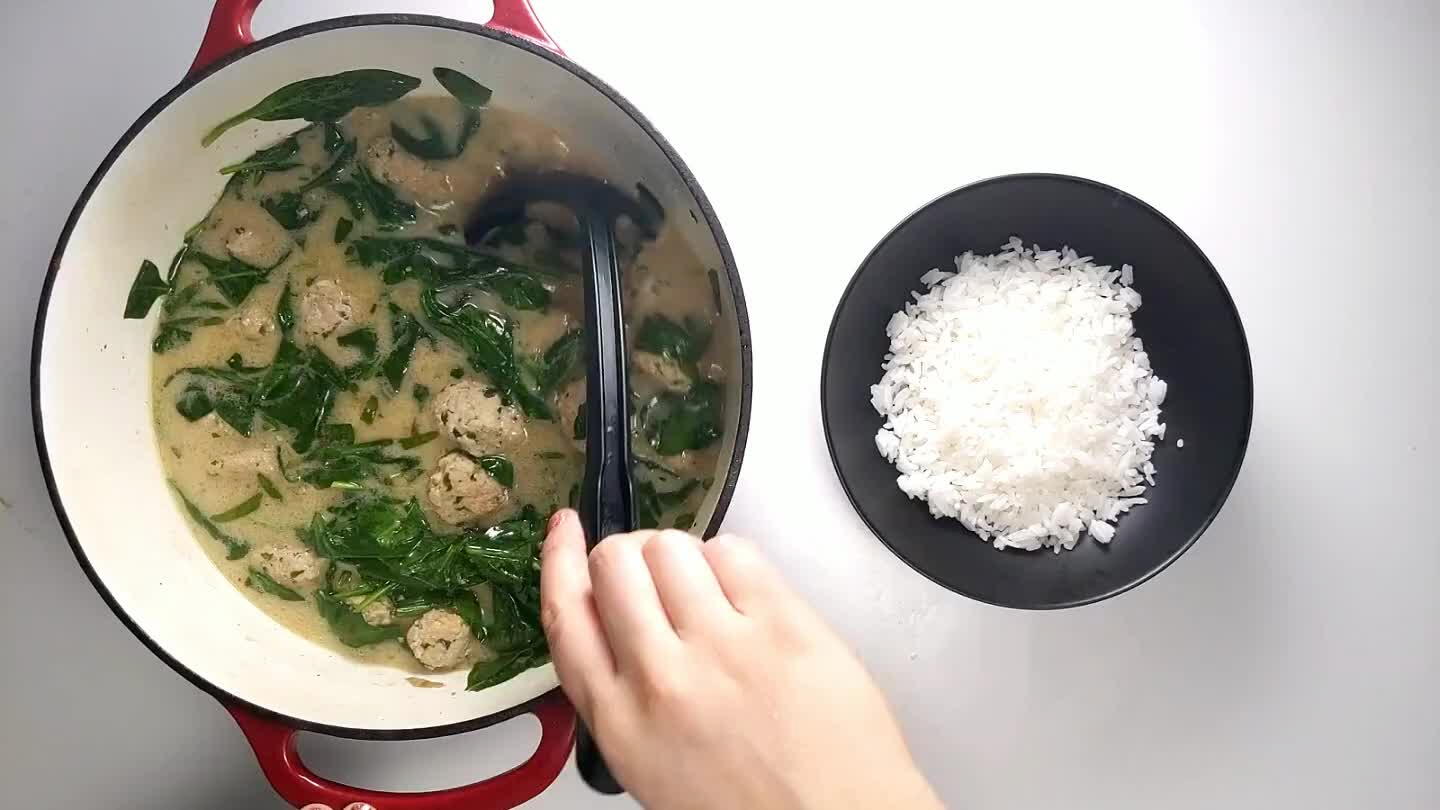 Top with a fresh lime wedge.
Comments