Tuna and Bean Salad with Basil Vinaigrette
4 portions
21m
Pair some fresh green beans and basil with a few pantry staples to create this delicious and filling salad, topped with beautiful soft boiled eggs.
What you will need
1/4 tsp Salt
12 oz. Green Beans
1 small Shallot
2 oz fresh Basil Leaves
3 Tbsp Olive Oil
1 Tbsp Red Wine Vinegar
4 cups Mixed Greens
15 oz can Great Northern Beans
10 oz canned Tuna
pinch Black Pepper
4 Eggs
(Nutritional facts 234 calories, 10.41 g fat, 19.62 g carbohydrates, 16.09 g protein, 296 mg cholesterol, 158 mg sodium)
How to cook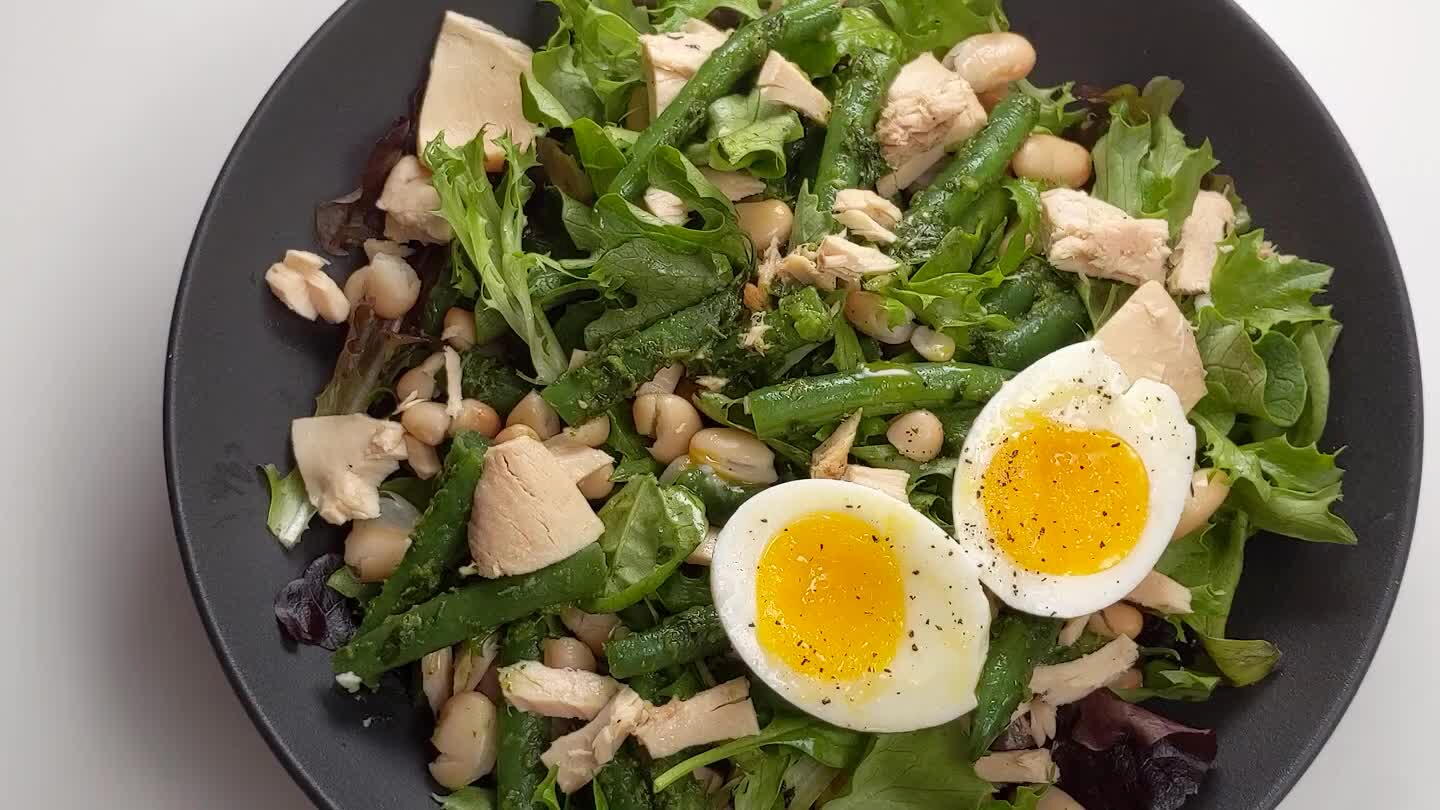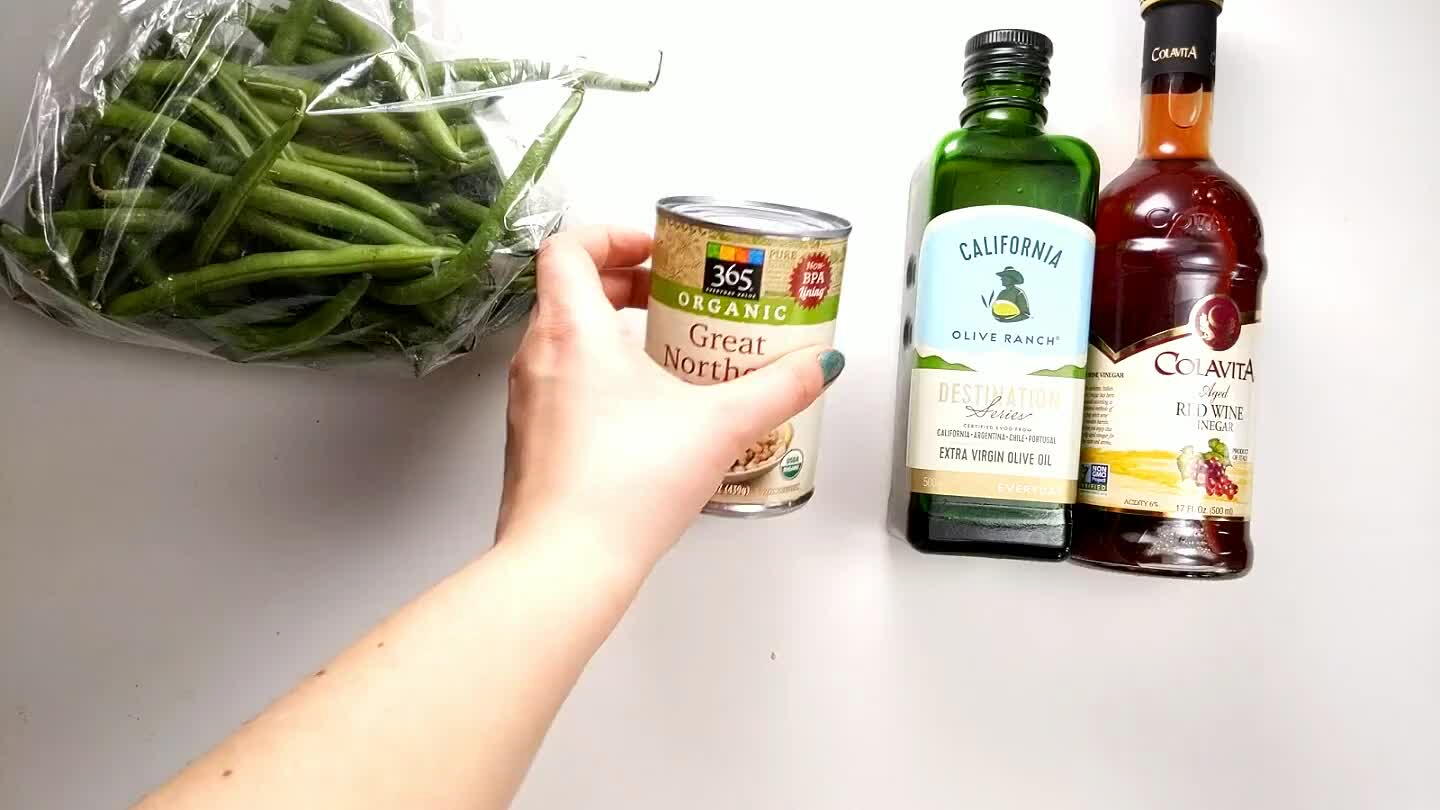 Gather and portion all ingredients. Drain and rinse white beans. Drain tuna.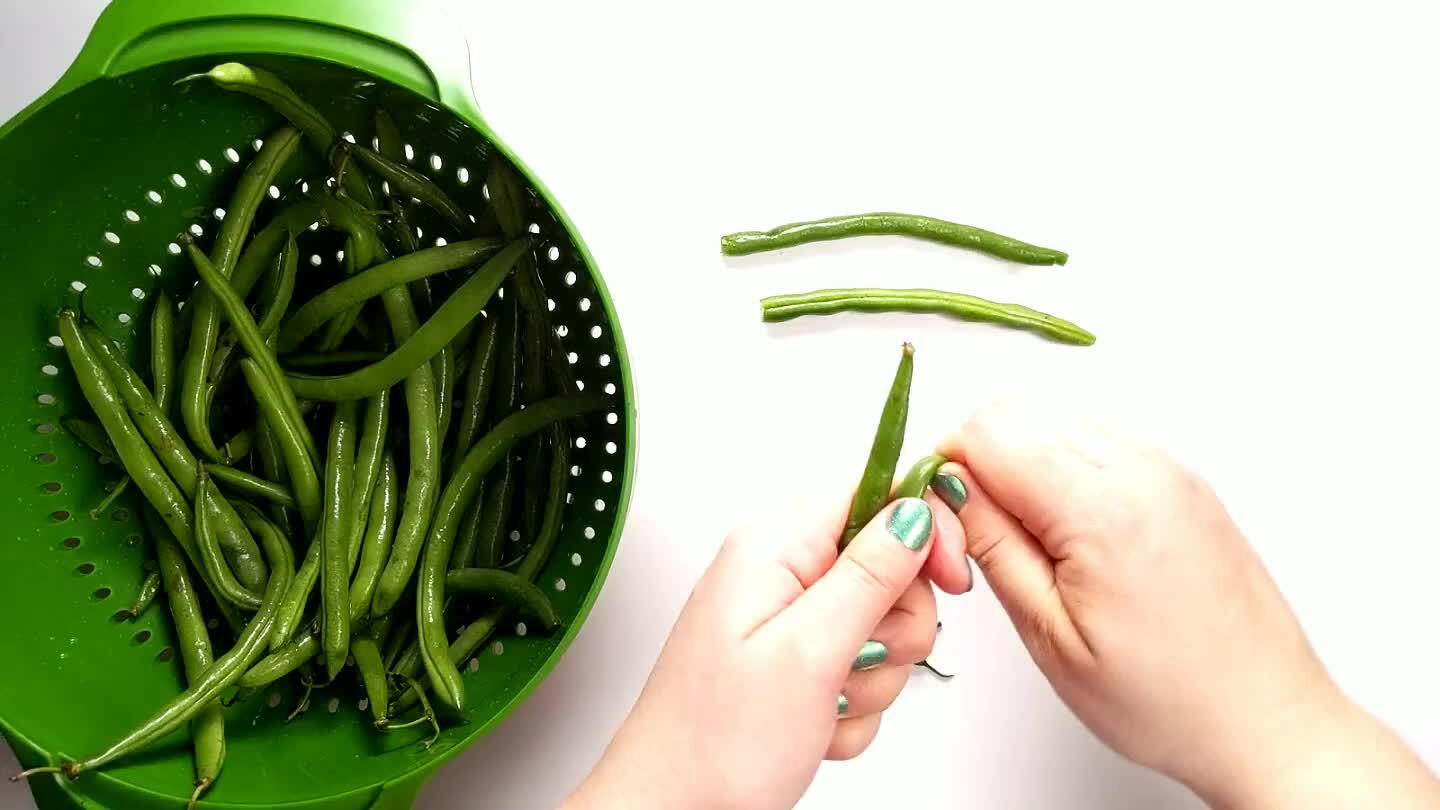 Wash and pluck the stems off of each bean.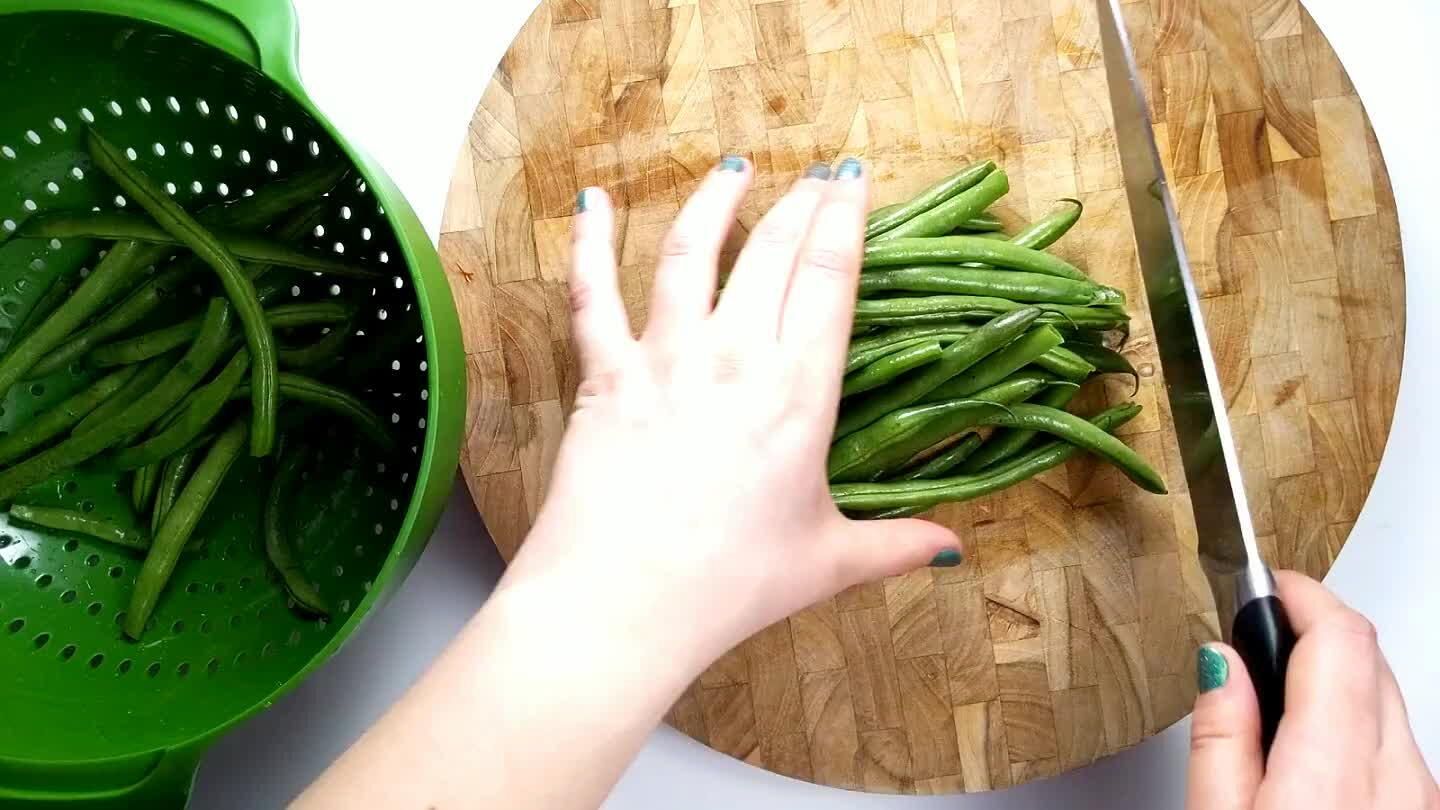 Cut the green beans into 2-3 inch pieces.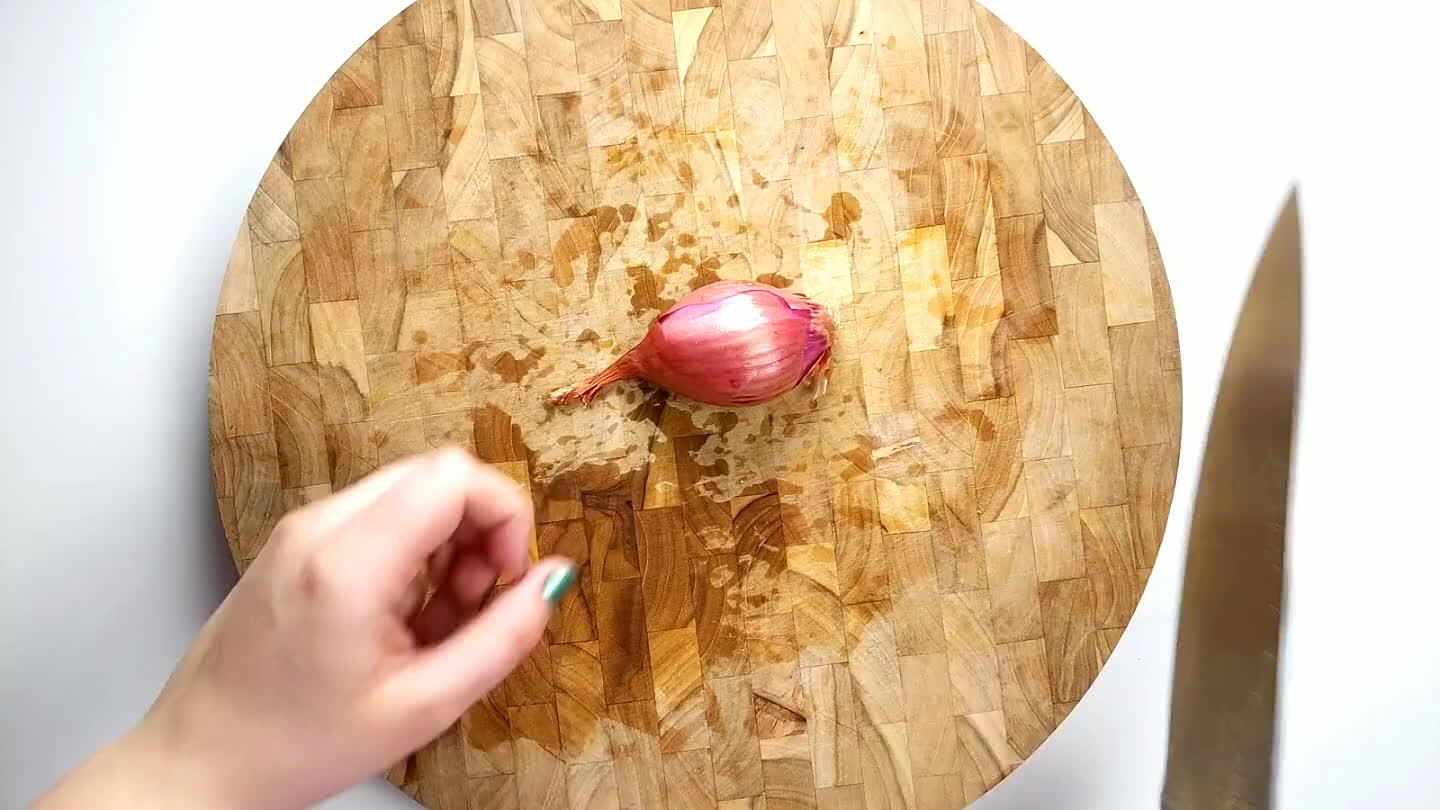 Remove the papery skin from the shallot, cut in half and slice into thin half-rounds.
Use your fingers to pluck the leaves of the basil from the stem. Add to the container of a food processor or blender.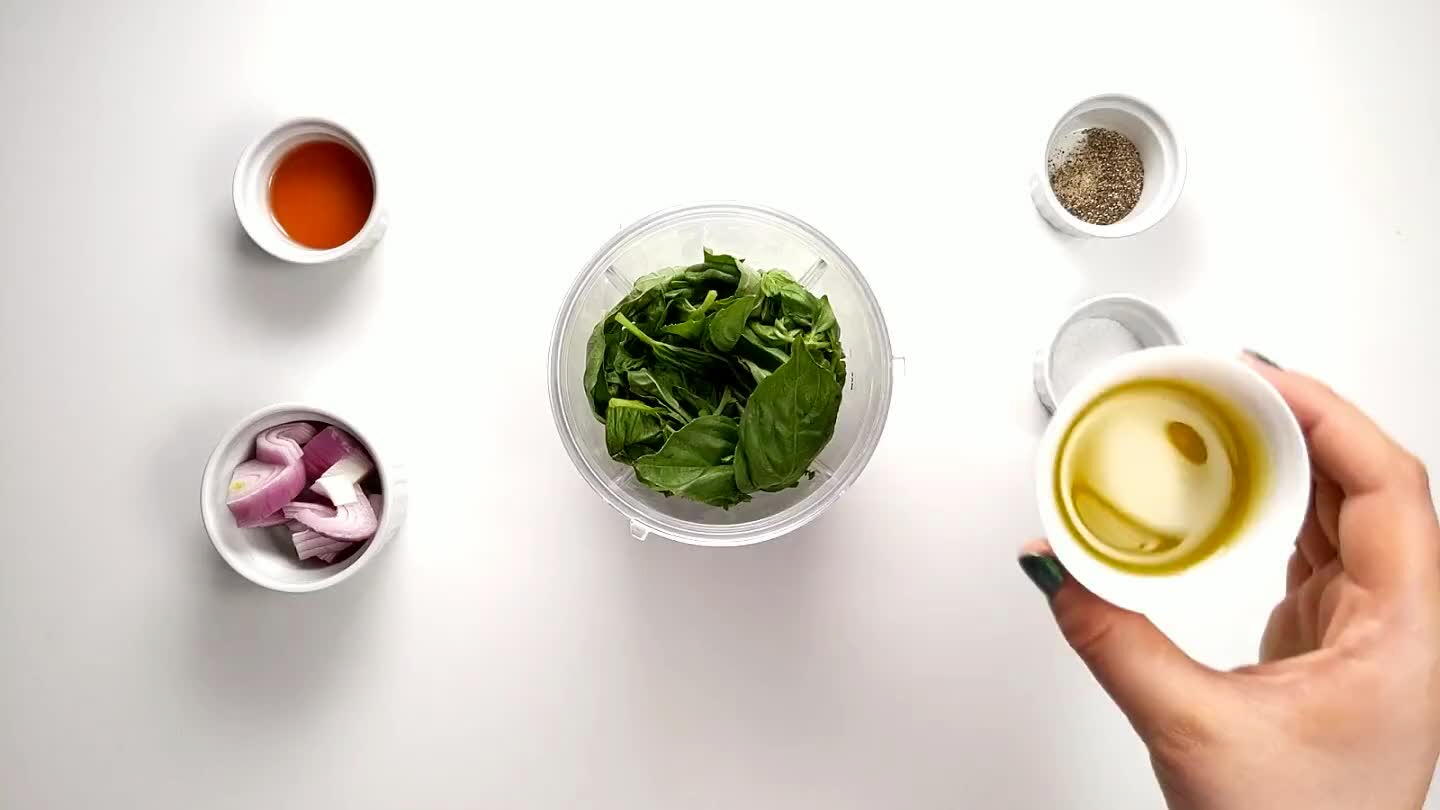 Add olive oil, chopped shallot, vinegar, salt, and pepper.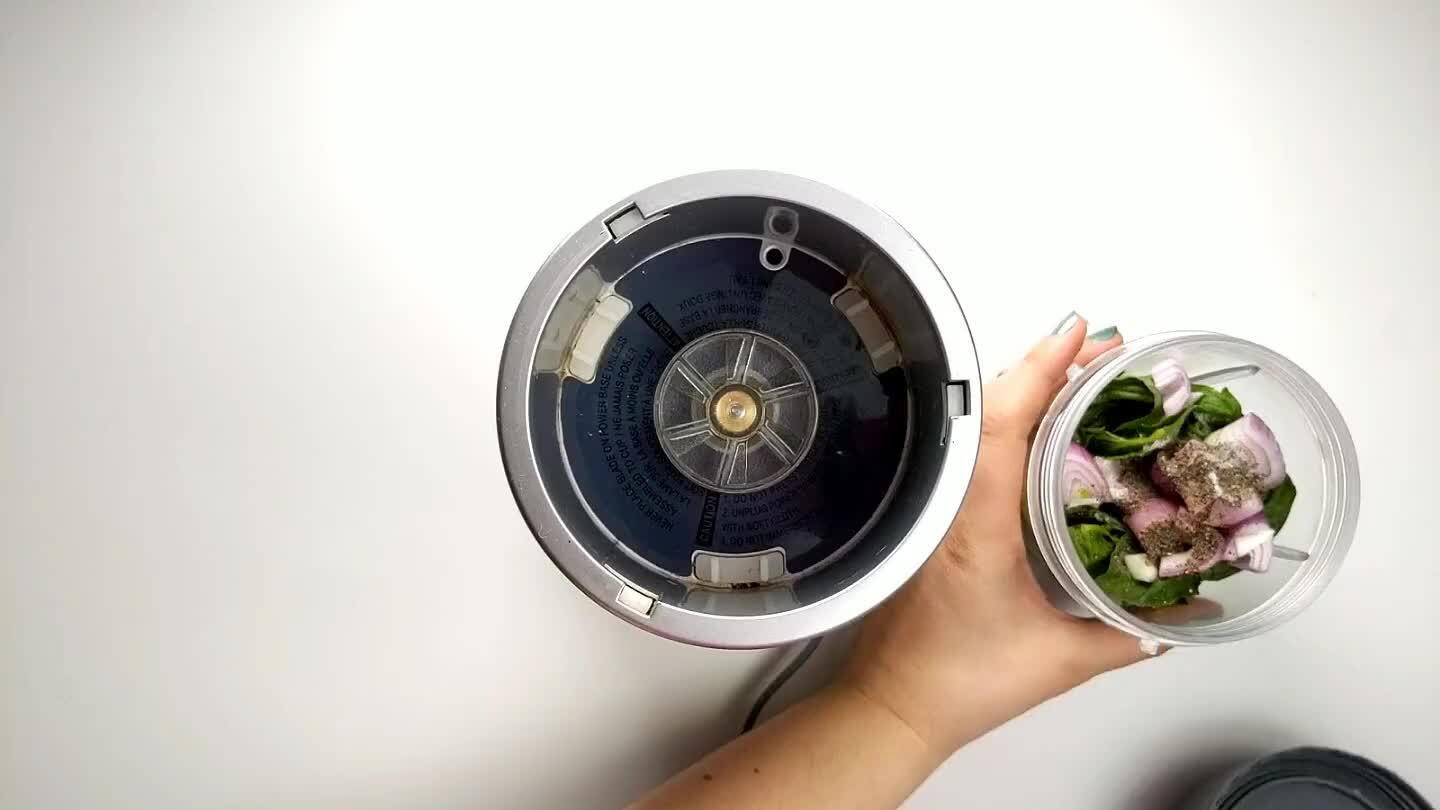 Use a blender or food processor to blend these ingredients together. It is ok if it is still a little chunky, it will still taste good!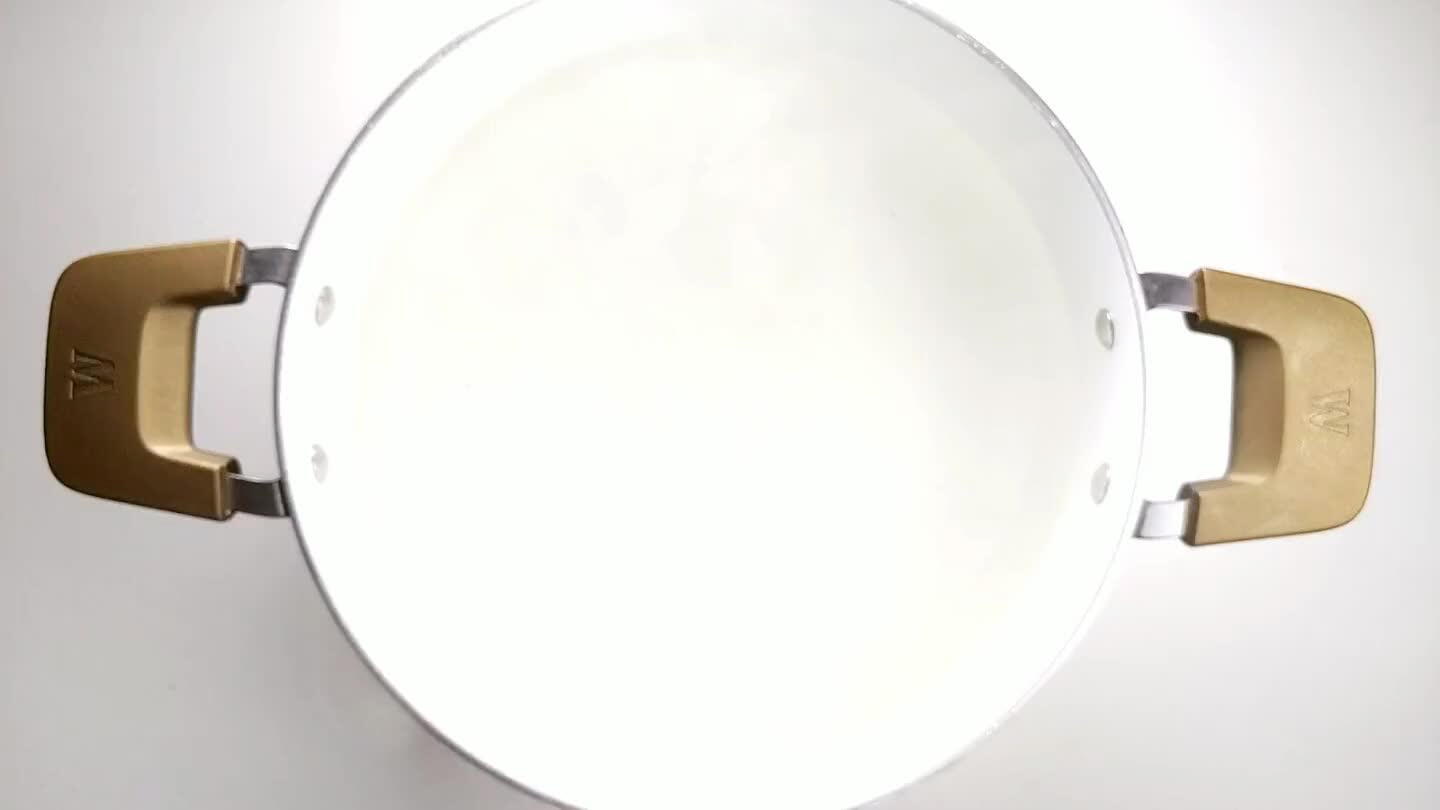 In order to soft boil the eggs and blanch the green beans all at once, bring the water to a rolling boil and add the eggs. Set a timer for 3 minutes. After the 3 minute timer, add the green beans. Time for another 3 minutes. In total you will need to boil the eggs for 6 minutes, and the beans for 3 minutes.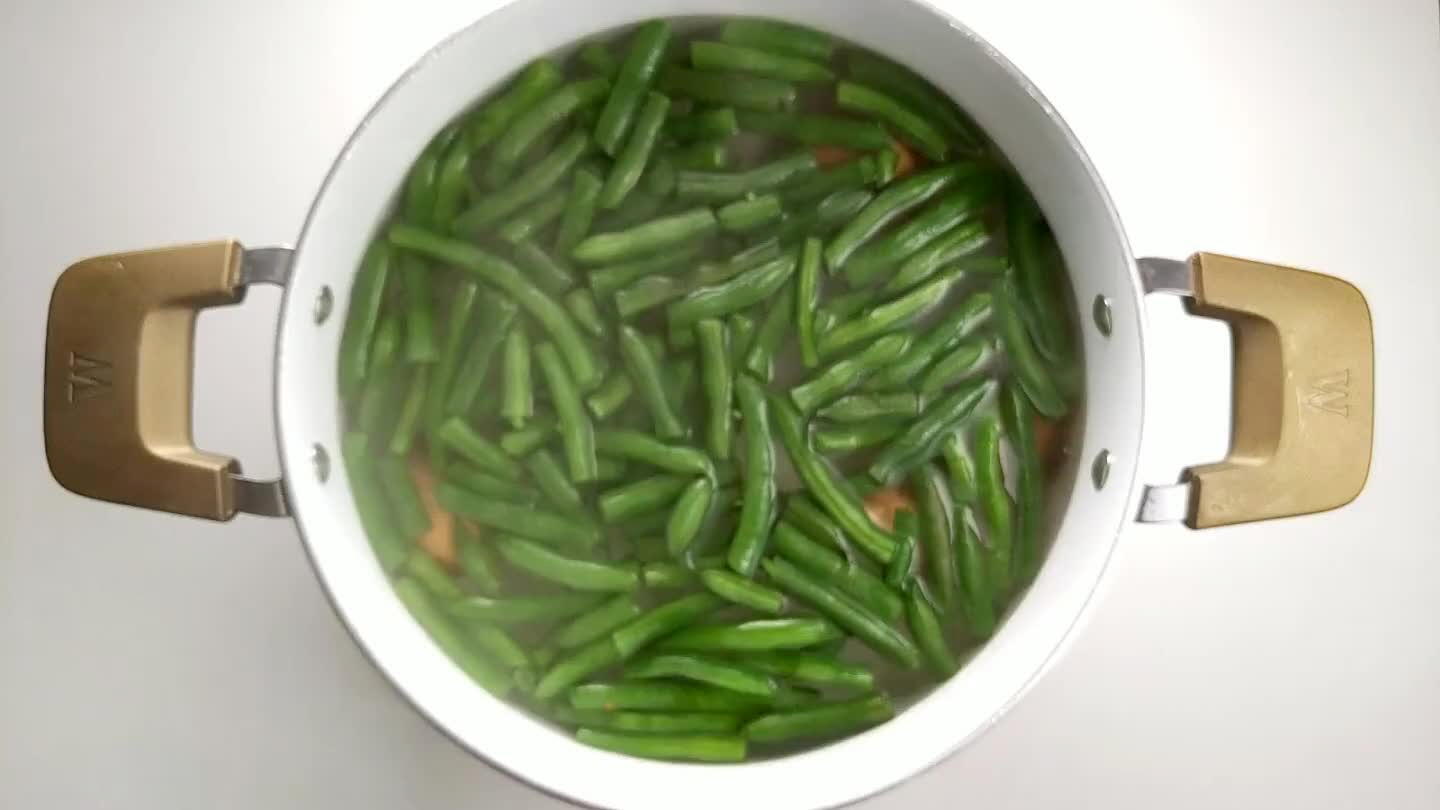 Once the timer goes off, strain the eggs and beans into a collander and place into a bowl of ice water, or run cold water over them to stop the cooking.
Drain the beans and eggs once cooled and peel the eggs.
Add the basil dressing to the beans and toss to coat.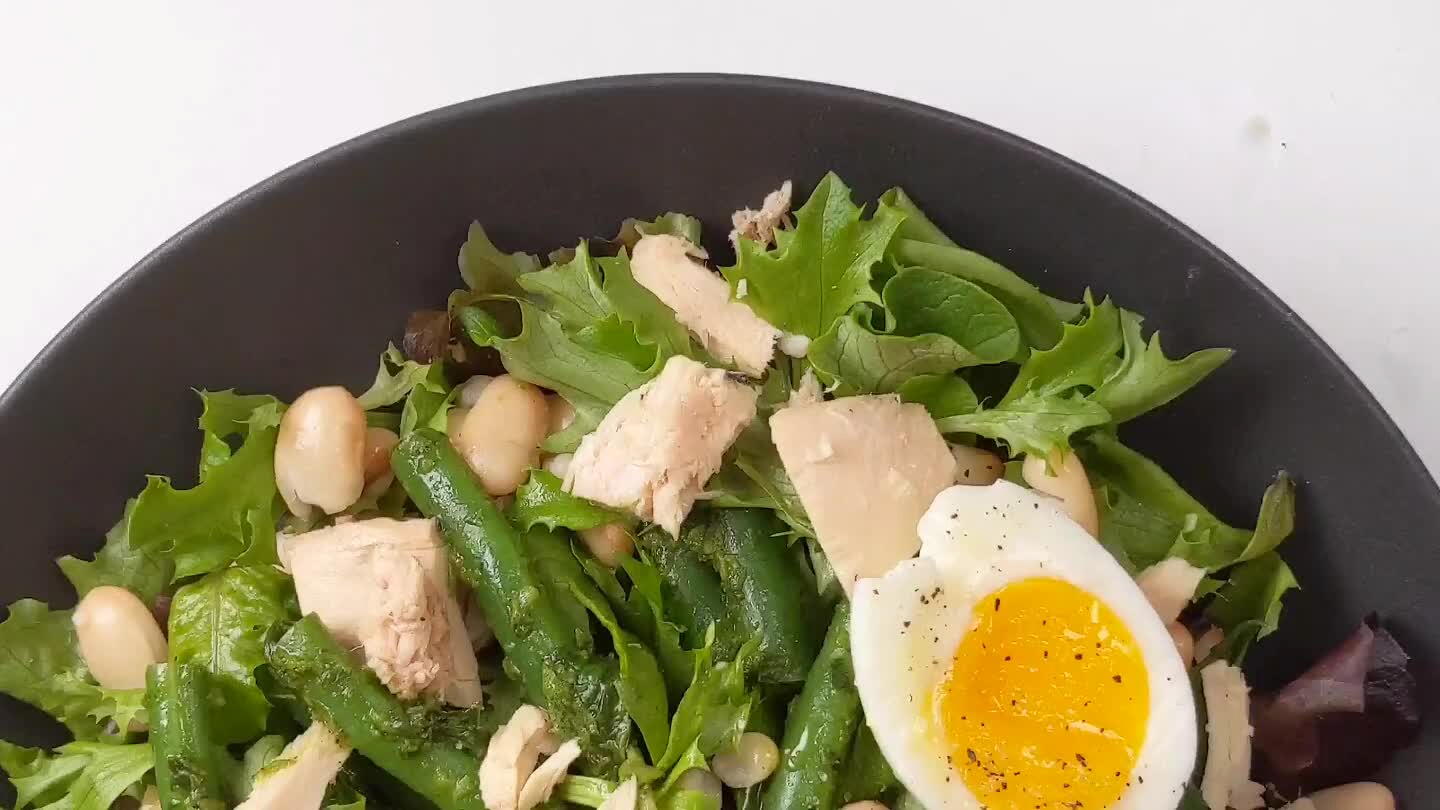 Assemble the salad by topping the mixed greens with the tuna, white beans, and green beans with basil vinnaigrette. Then carefully cut open one soft boiled egg per salad to plate.