Recipe video made by Michelle
Published on 03/27/2020, viewed by 755
4 portions
45m
This is a super simple version of tuna noodle casserole with the addition of lemon juice, parsley, and crackers in the topping for a little extra flavor! You can easily make this without the fresh ingredients, it is a great meal that will help clean out the pantry.
What you will need
2 cups Dry Egg noodles
1/2 cup Milk
1/2 cup Frozen Peas
1/2 bunch Parsley
10.75 ounce can Condensed Cream of Mushroom Soup
10 ounces Canned Tuna
1 tbsp Lemon Juice
1/4 tsp Black Pepper
1 Tbsp Butter
1/2 cup Classic Round Crackers
(Nutritional facts 239 calories, 7.16 g fat, 31.57 g carbohydrates, 11.9 g protein, 33 mg cholesterol, 289 mg sodium)
How to cook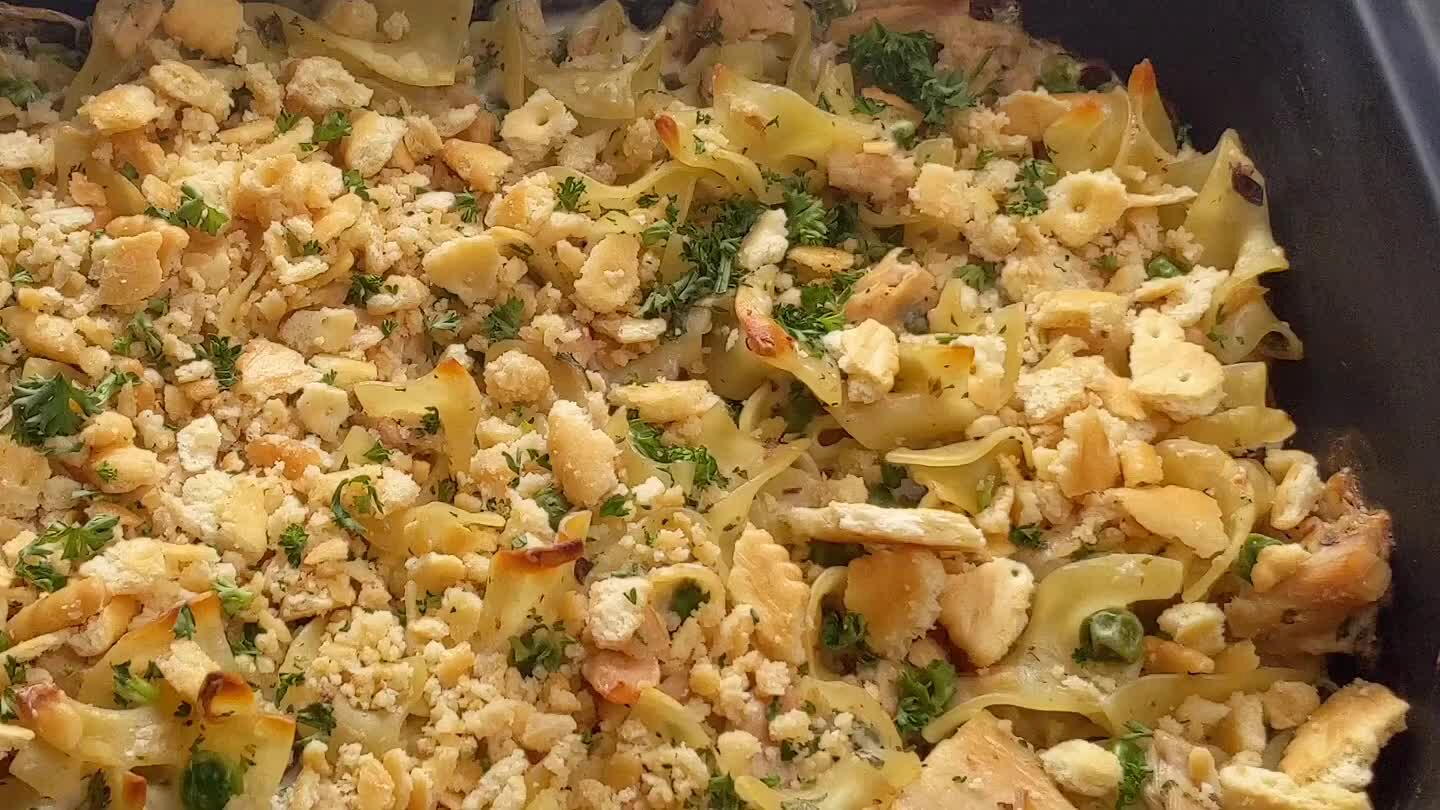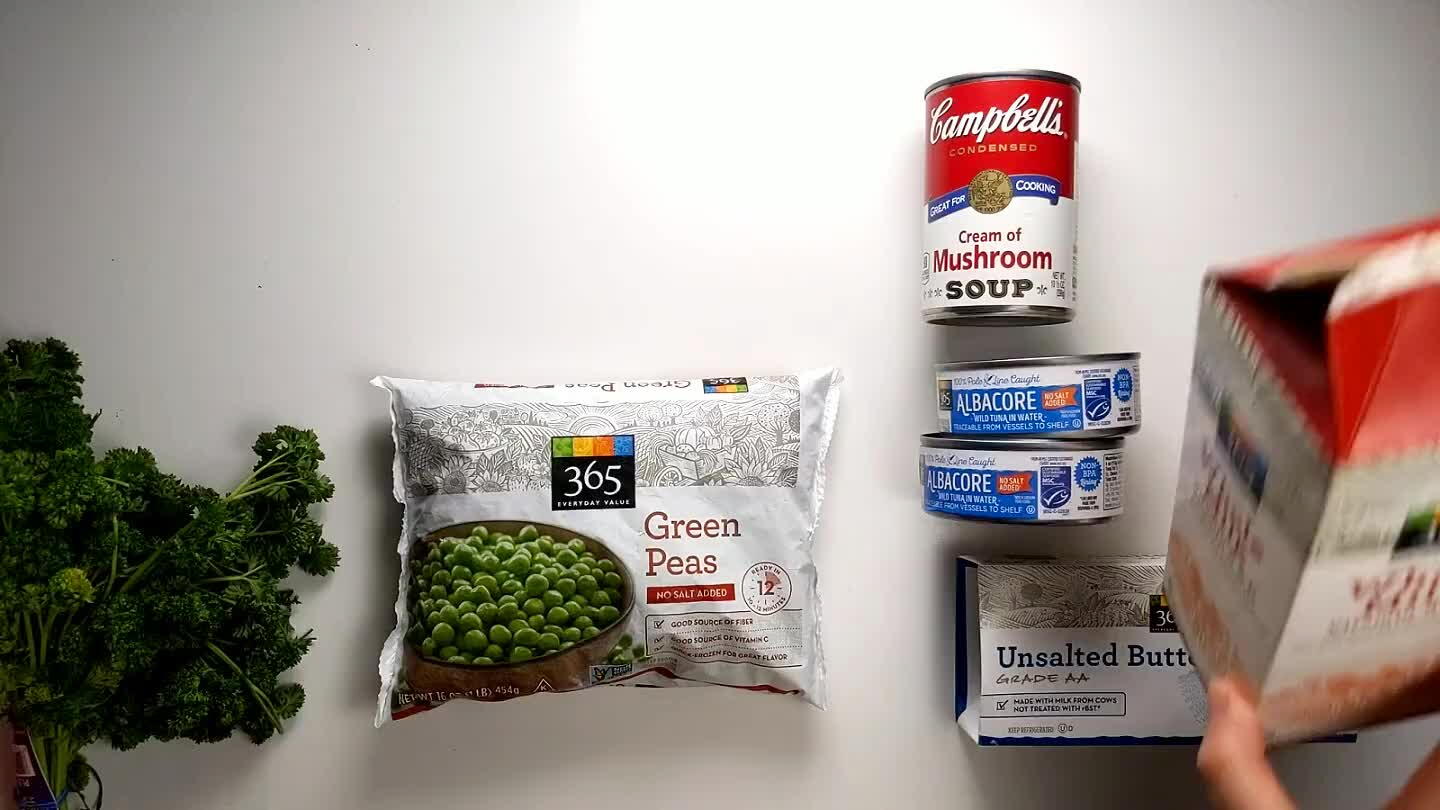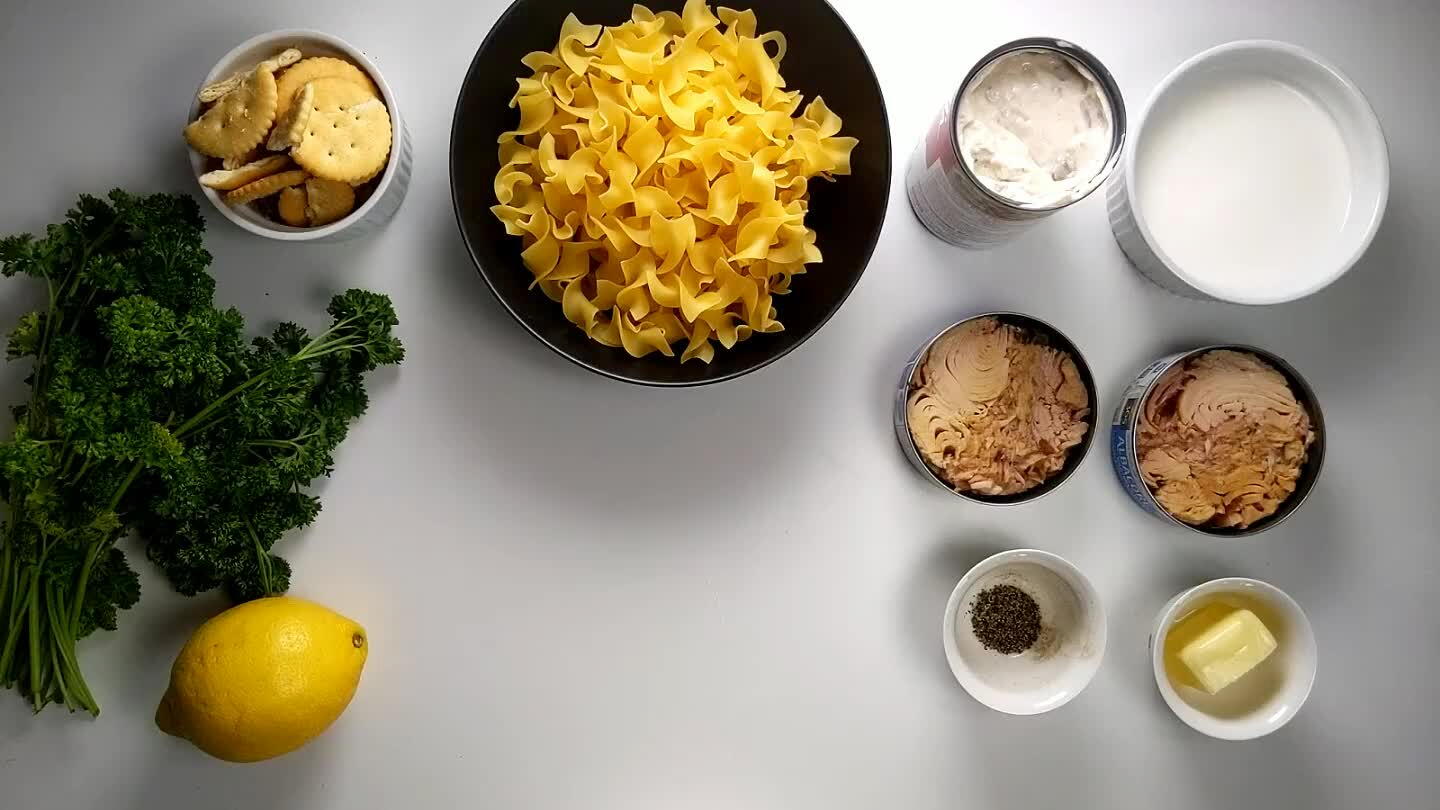 Gather and portion all ingredients. Drain canned tuna.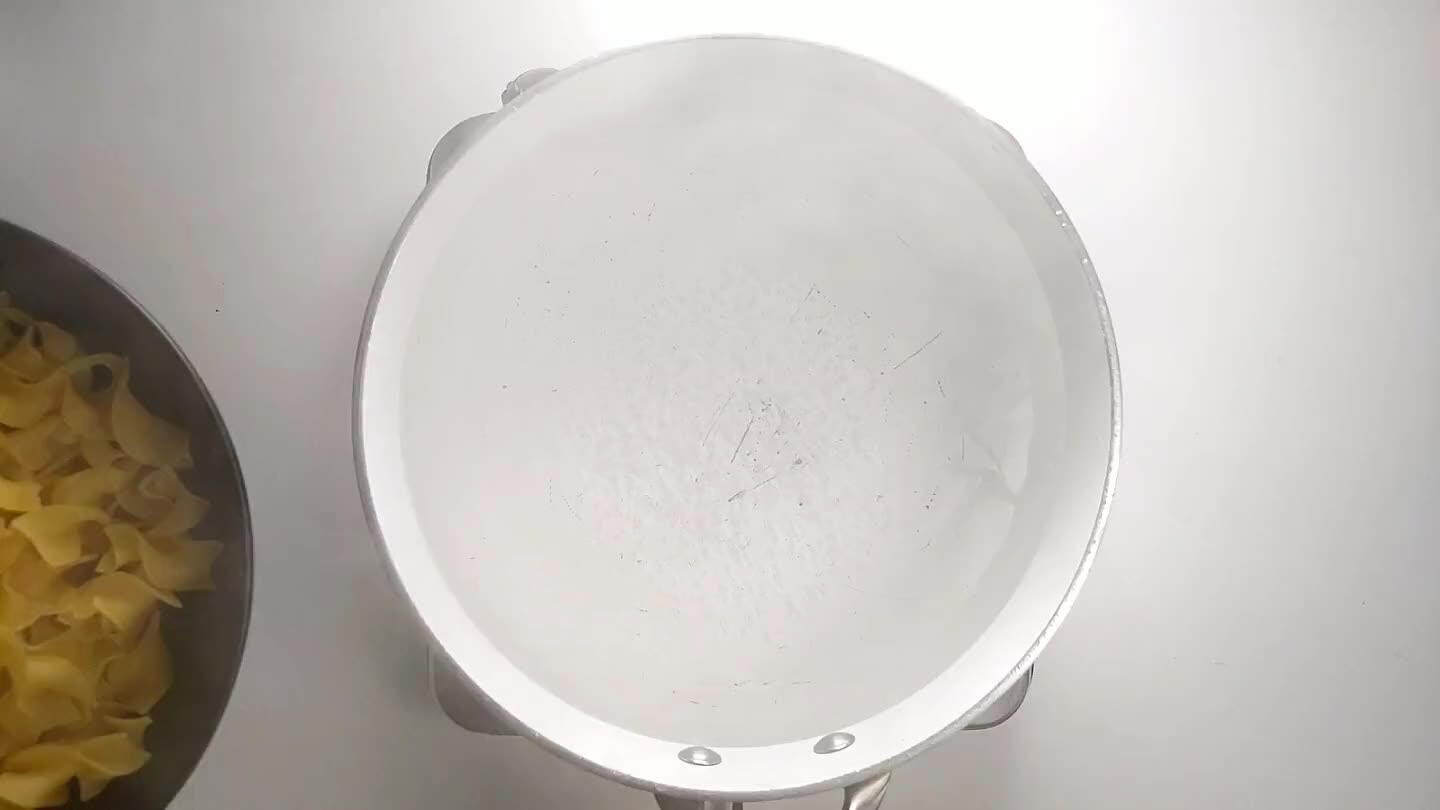 Bring a pot of salted water to a boil and add the egg noodles. Cook according to package instructions, then drain and set aside.
Pluck the parsley leaves from the thicker stems and finely chop.
Add peas, milk, chopped parsley, and cooked egg noodles to the baking pan.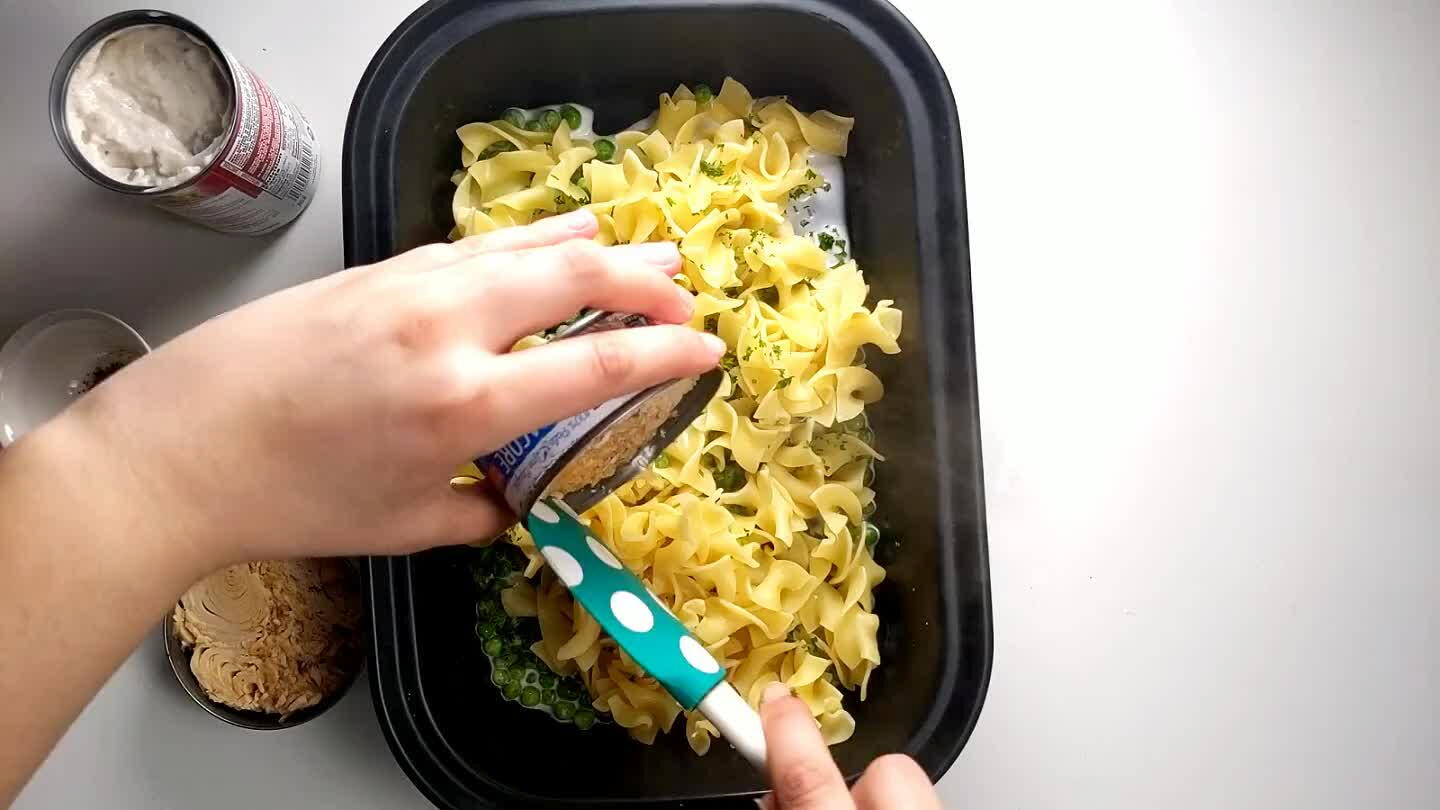 Add the drained tuna, and cream of mushroom soup to the baking dish. Then season with pepper and lemon juice.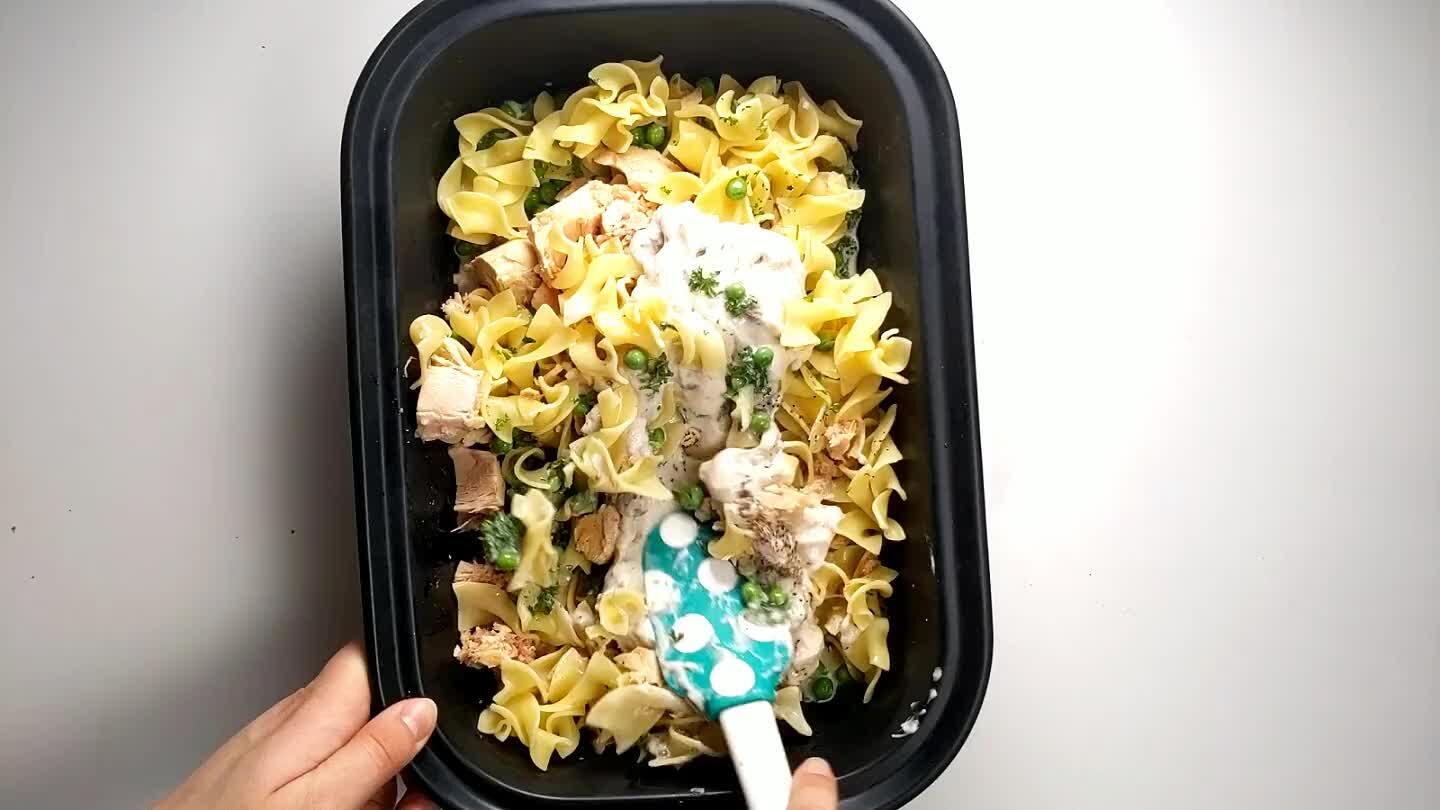 Mix together with a spatula until well combined.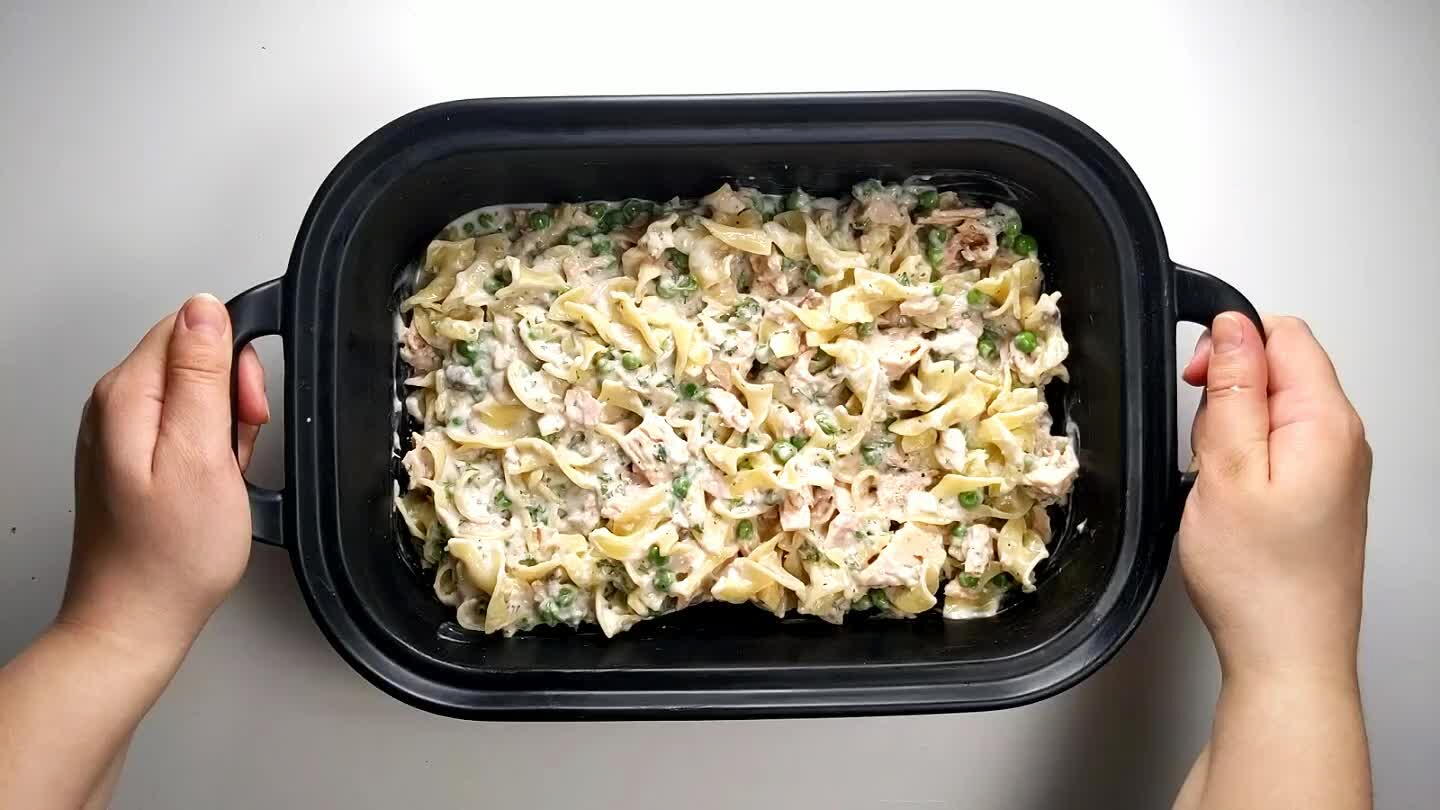 Bake at 400°F for 25 minutes.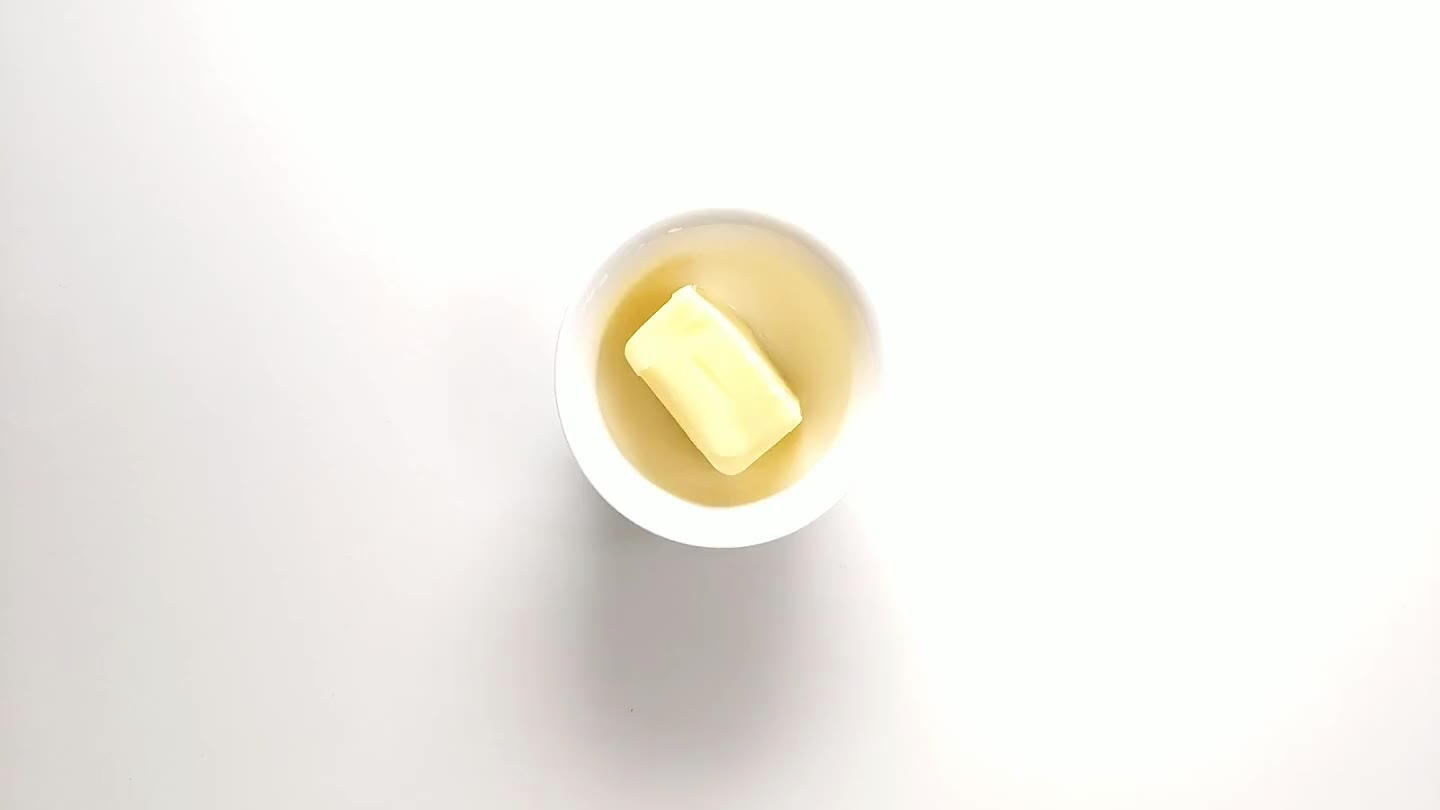 Melt the butter in the microwave or in a saucepan.
Crush the Ritz crackers in a bowl and drizzle the melted butter over it. Mix to coat the crackers in the butter.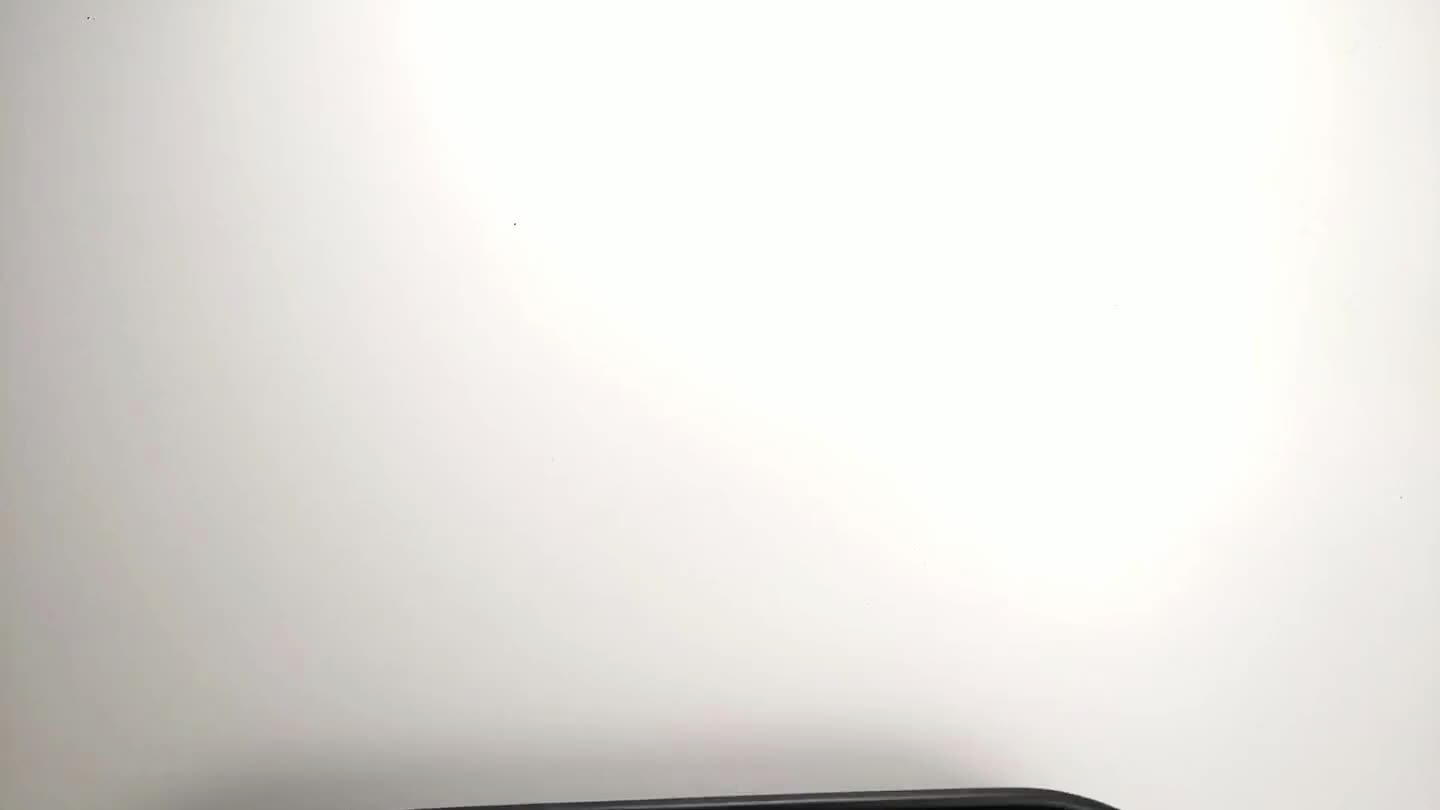 Remove the casserole from the oven and sprinkle the cracker and butter mixture evenly over the top.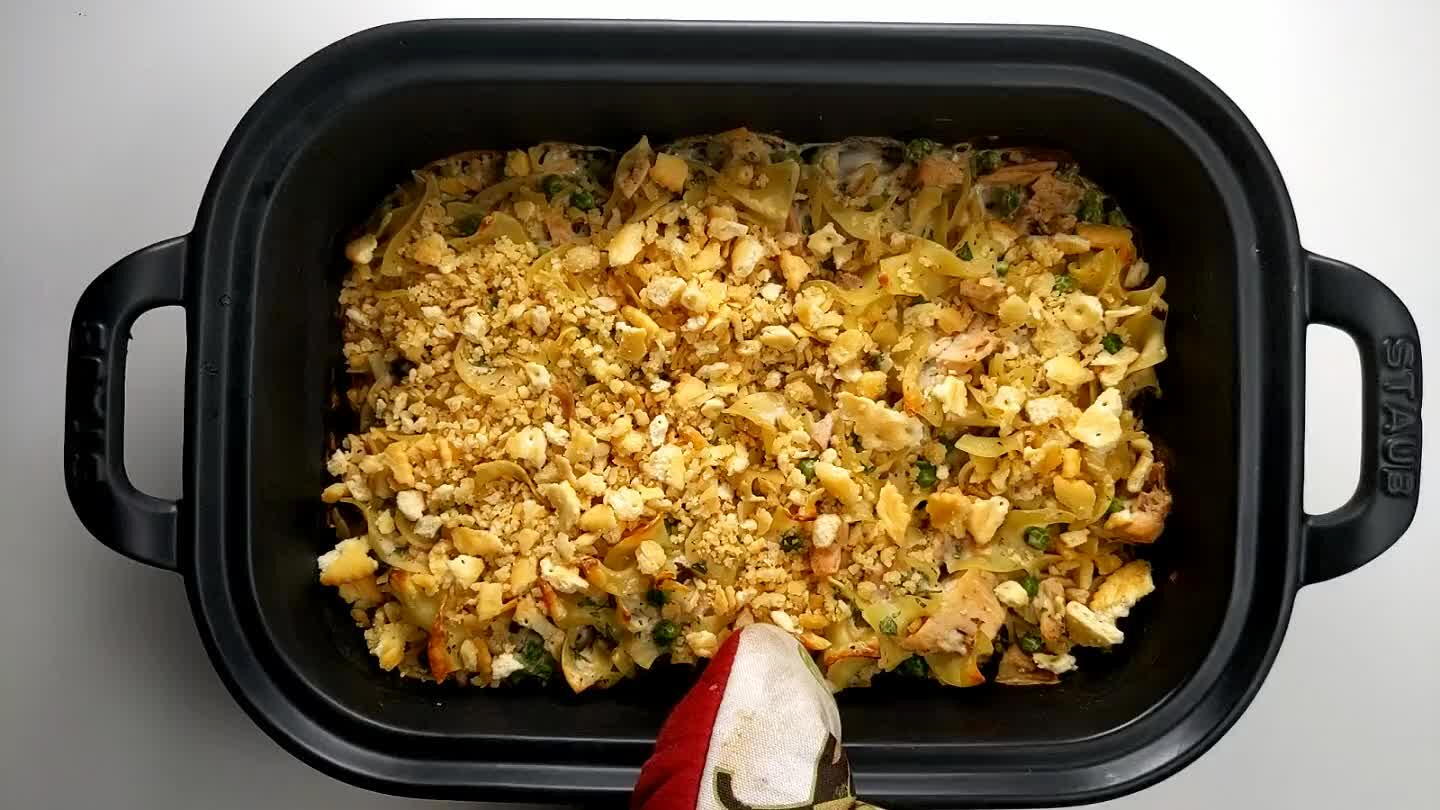 Bake the casserole with the cracker for about 5 minutes more to make it nice and crispy.
Comments