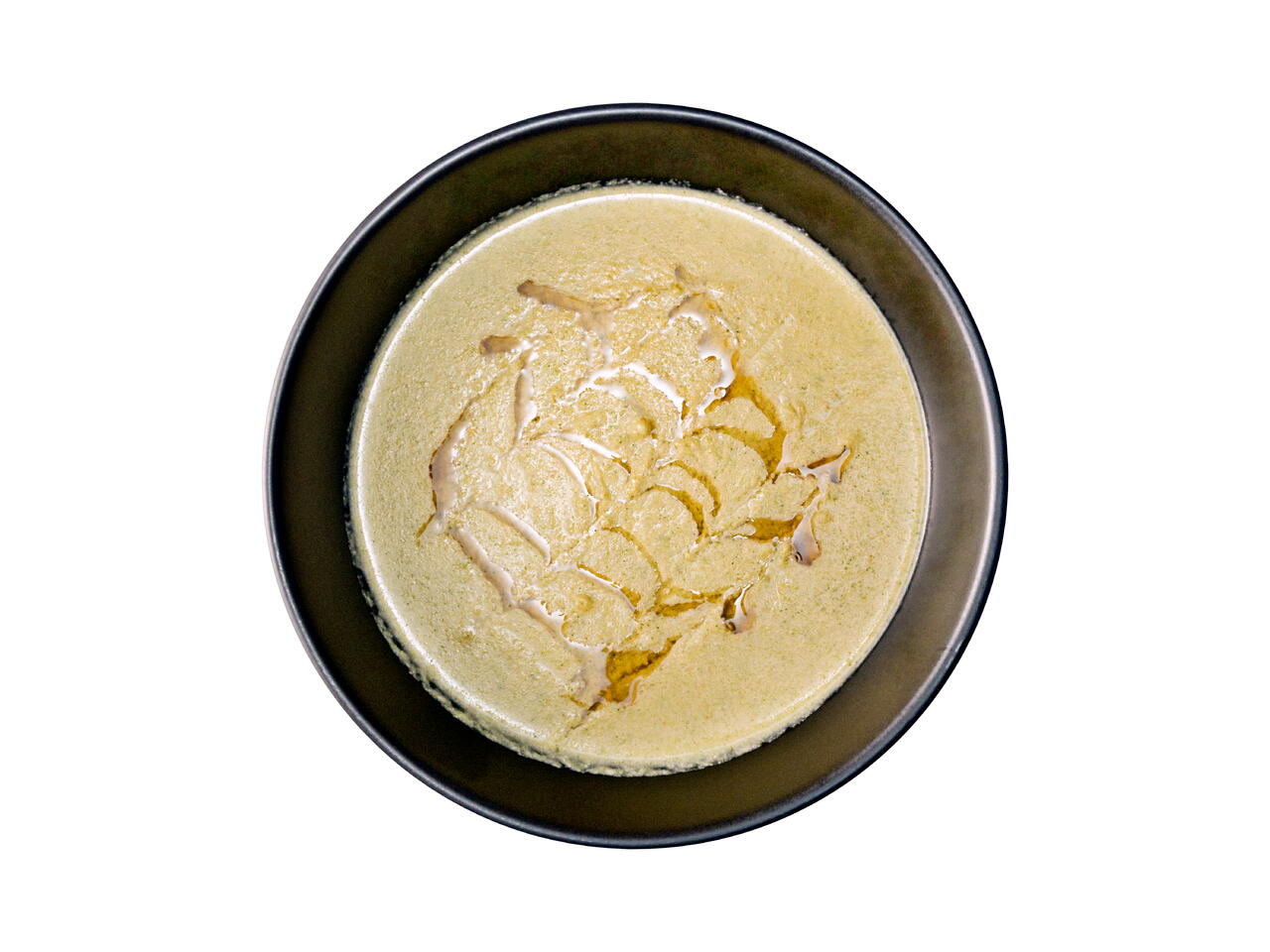 5 portions
20m
When I stumbled upon this recipe, I was surprised by the cashews. If I'm surprised by a recipe, that usually means I should give it a try. I'm glad I did. Broccoli is lean and fibrous and screams out for some form of unctuousness. The typical response is to lean on cheese or cream. Cashews make for an all-around better option.
What you will need
1 bunch Broccoli
1 Yellow Onion
2 medium Yukon Gold Potatoes
2 Tbsp Olive Oil
8 oz. Unsalted Cashews
1/2 bunch Fresh Basil
5 cups Vegetable Broth
Salt
(Nutritional facts 301 calories, 22.35 g fat, 22 g carbohydrates, 6.19 g protein, undefined mg cholesterol, 757 mg sodium)
How to cook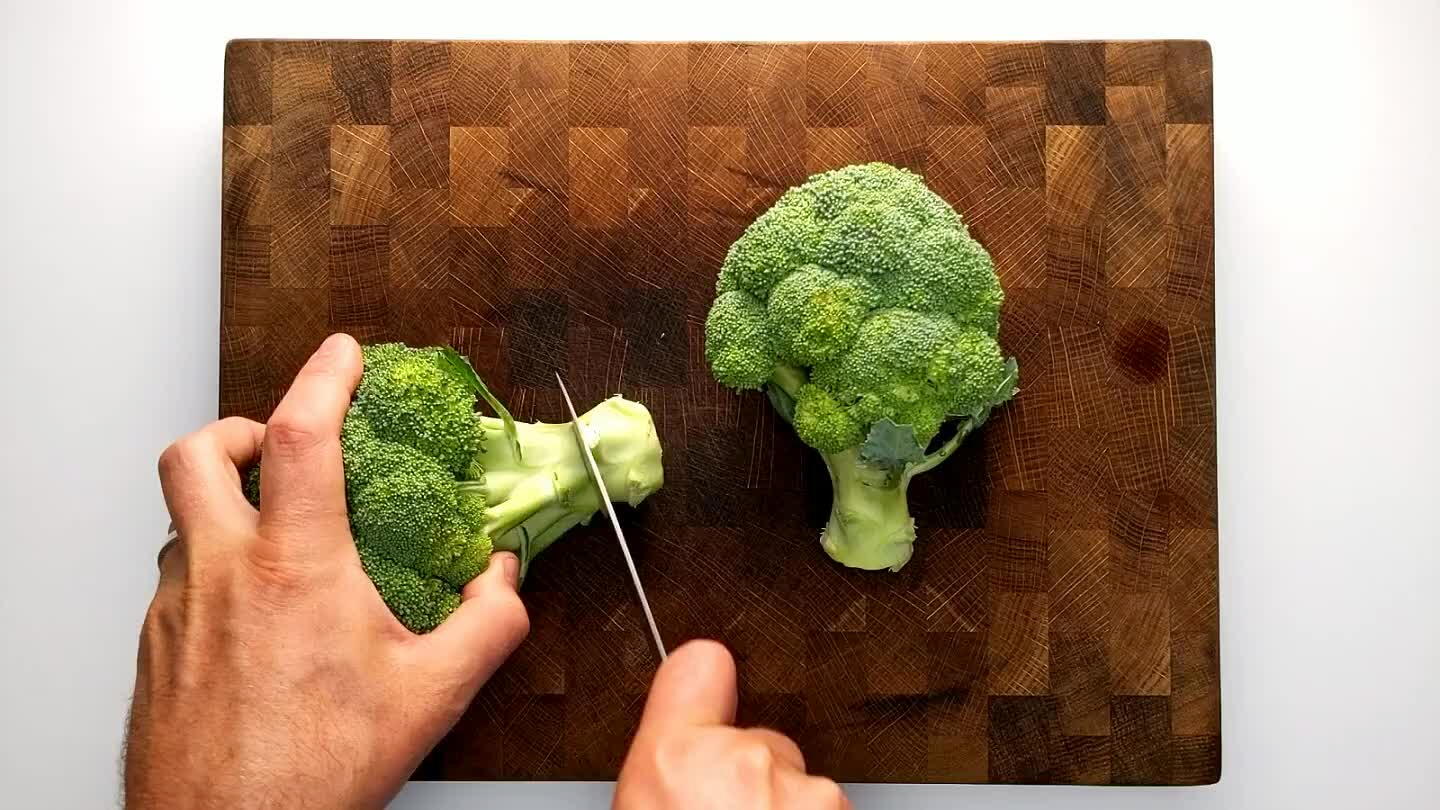 Cut off and discard the dry end of the broccoli stem. Chop the broccoli into small chunks.
Remove the stem tip and slice in half through the stem to root axis. Slice from the top, perpendicular to the sliced stem face without cutting through the root end. Slice again from the top perpendicular to the previous slice to dice.
Wash the potatoes and grate them, or you can slice them into thin cubes. We'll be tossing everything in a blender eventually, so the cut is not very important here.
Warm some oil in a saucepan over medium heat.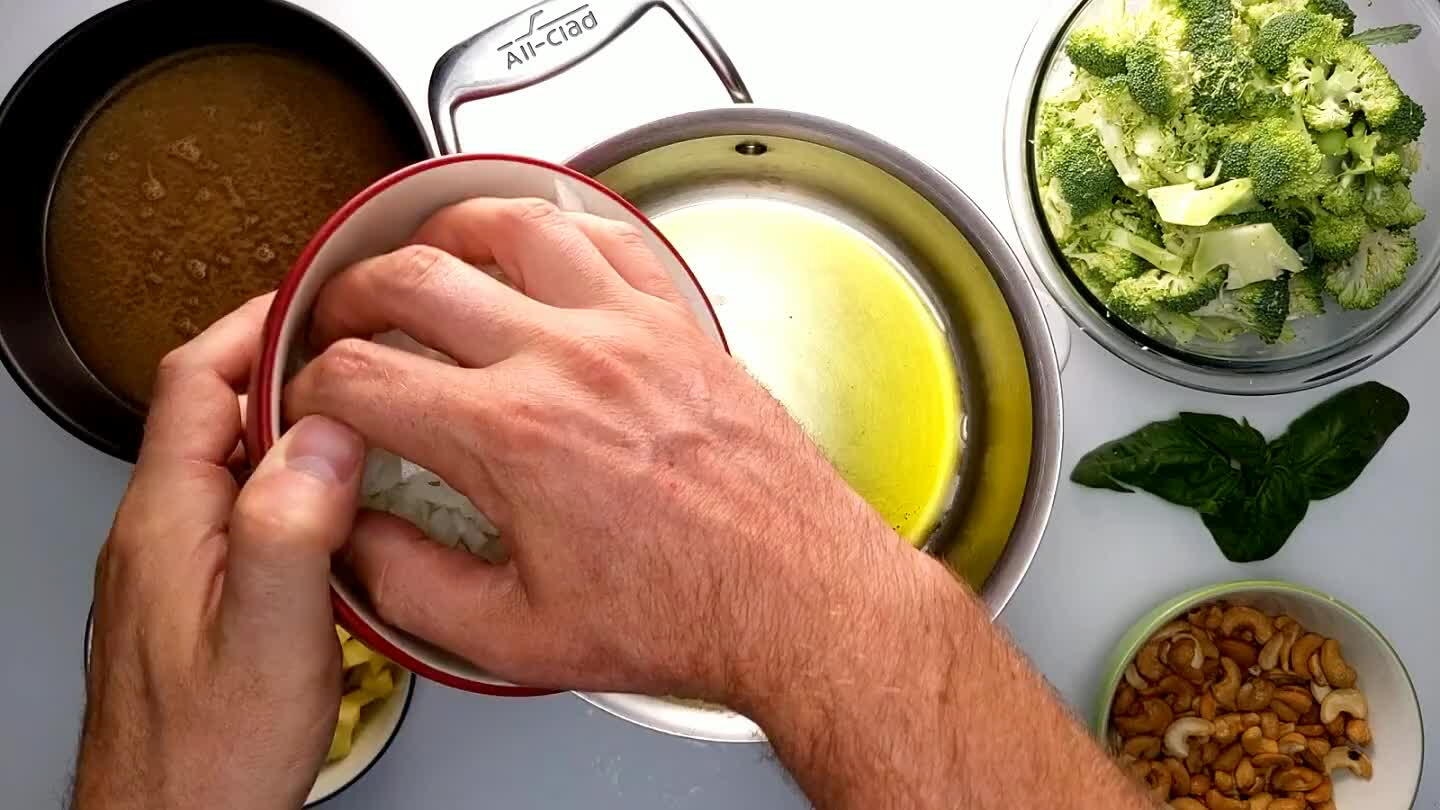 Toss in the chopped onion. Cook until tender, stirring frequently.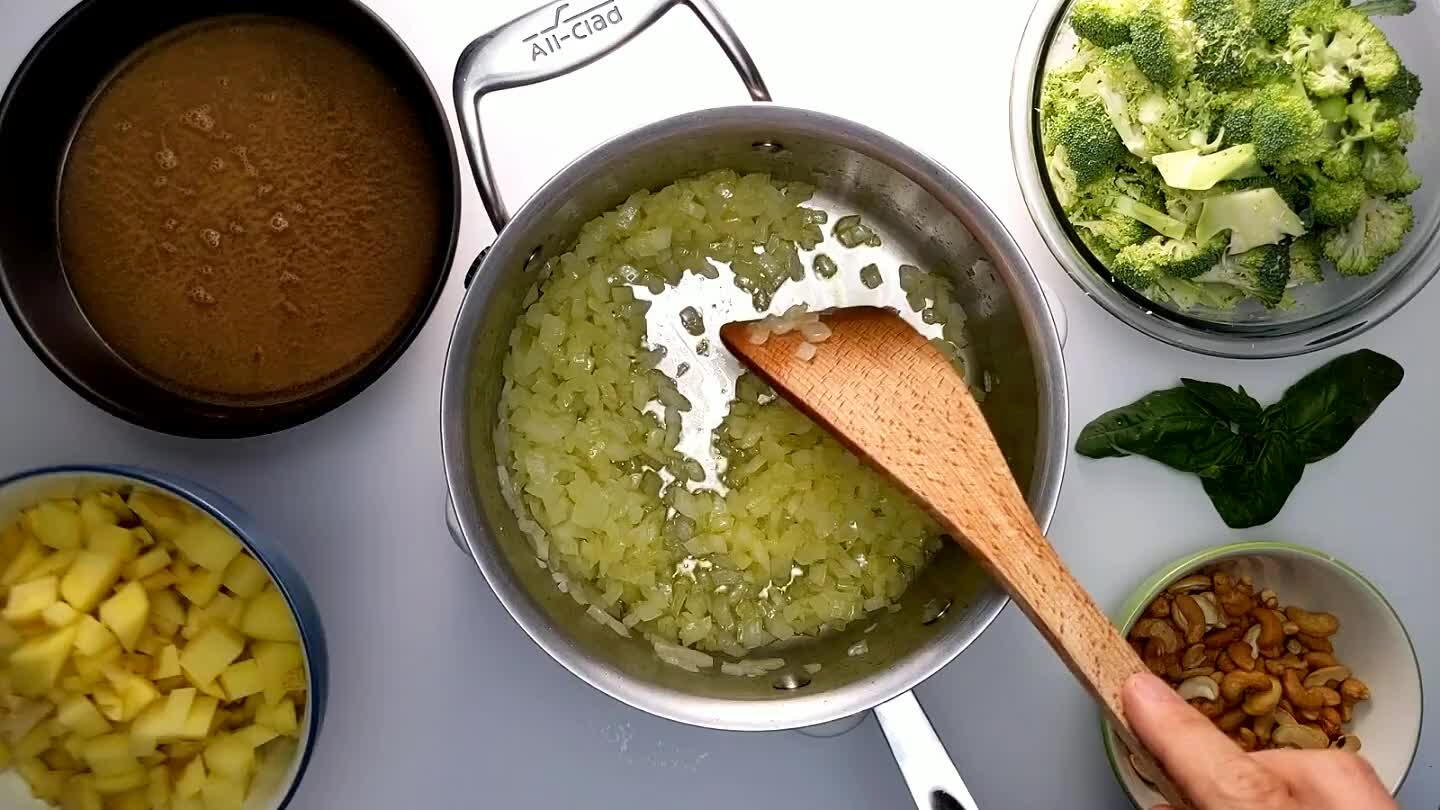 Add the chopped potatoes.
Add the cashews.
Add a few sprigs of fresh, clean basil.
Add the vegetable broth. Increase the heat and wait for the broth to come to a simmer.
When the broth begins to simmer, add the chopped broccoli.
Blend until smooth. An immersion blender is quite convenient here. But you can also quite easily transfer the soup to a blender. Be careful with a standard blender though. Blending hot liquids will create enough pressure to pop the lid off your blender and have you serving soup off your ceiling.
Add a little salt as necessary.