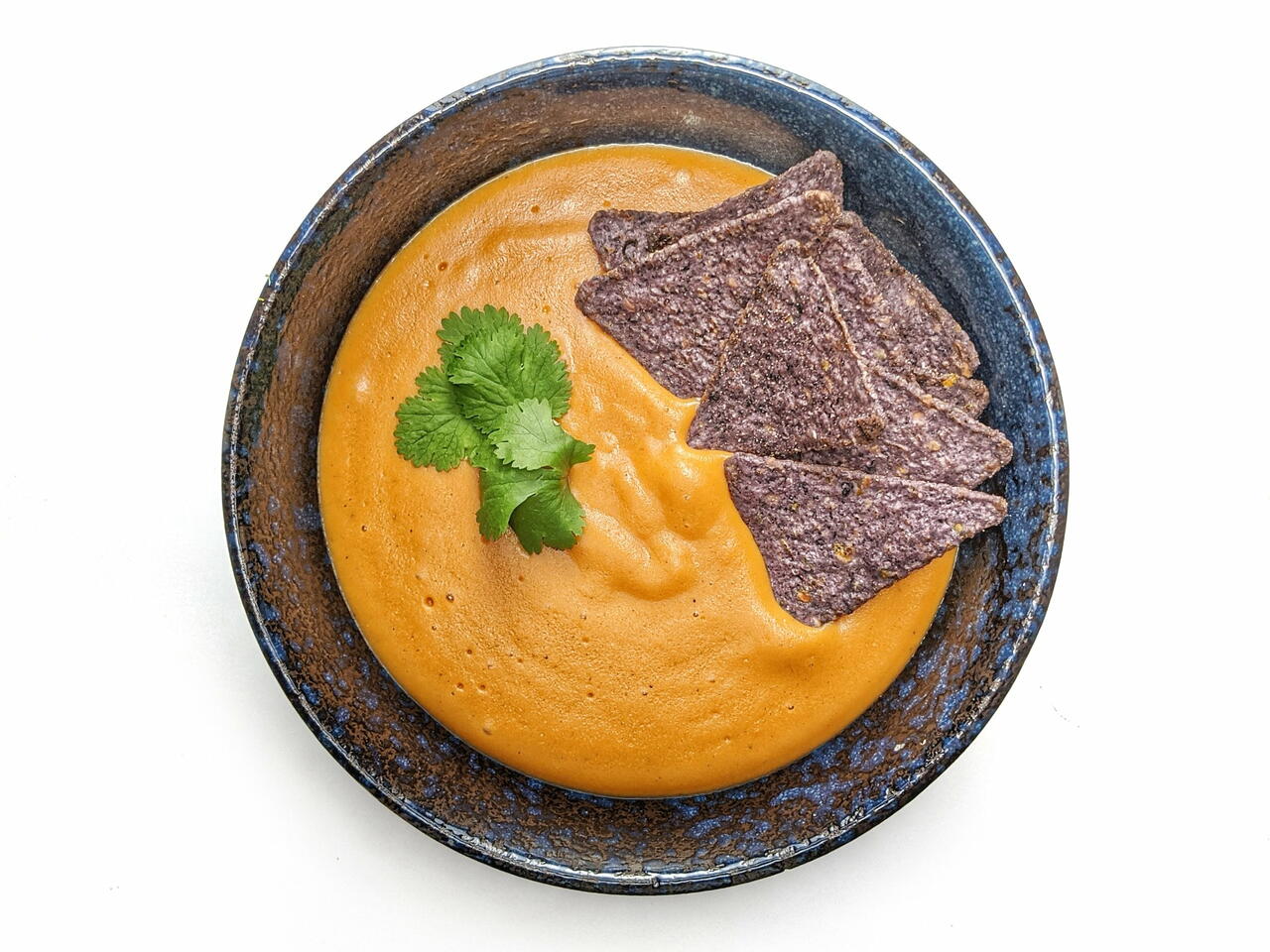 Recipe video made by Ryan
Published on 01/31/2020, viewed by 1059 , 0 Comments
6 portions
20m
Not gonna lie, this is not a replacement for the real deal. But it is pretty tasty, and instead of lactose and fat, you're eating carrots and potatoes.
What you will need
2 Russet Potatoes
3 large Carrots
2 cups Vegetable Broth
1/2 tsp Garlic Powder
1/2 tsp Onion Powder
1/2 cup Nutritional Yeast
1/3 cup Olive Oil
1 Lemon
1 tsp Salt
(Nutritional facts 117 calories, 7.46 g fat, 12.04 g carbohydrates, 1.36 g protein, undefined mg cholesterol, 3556 mg sodium)
How to cook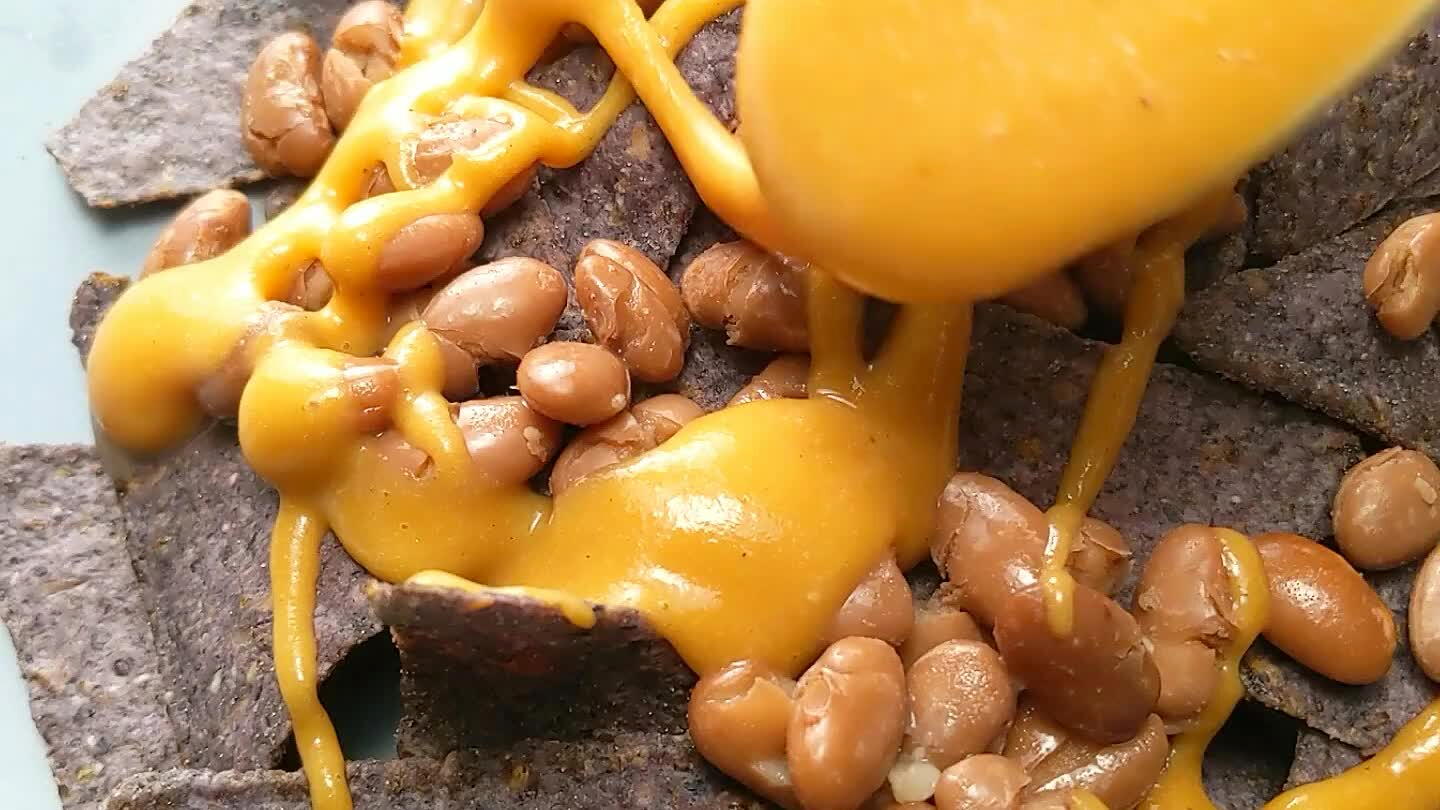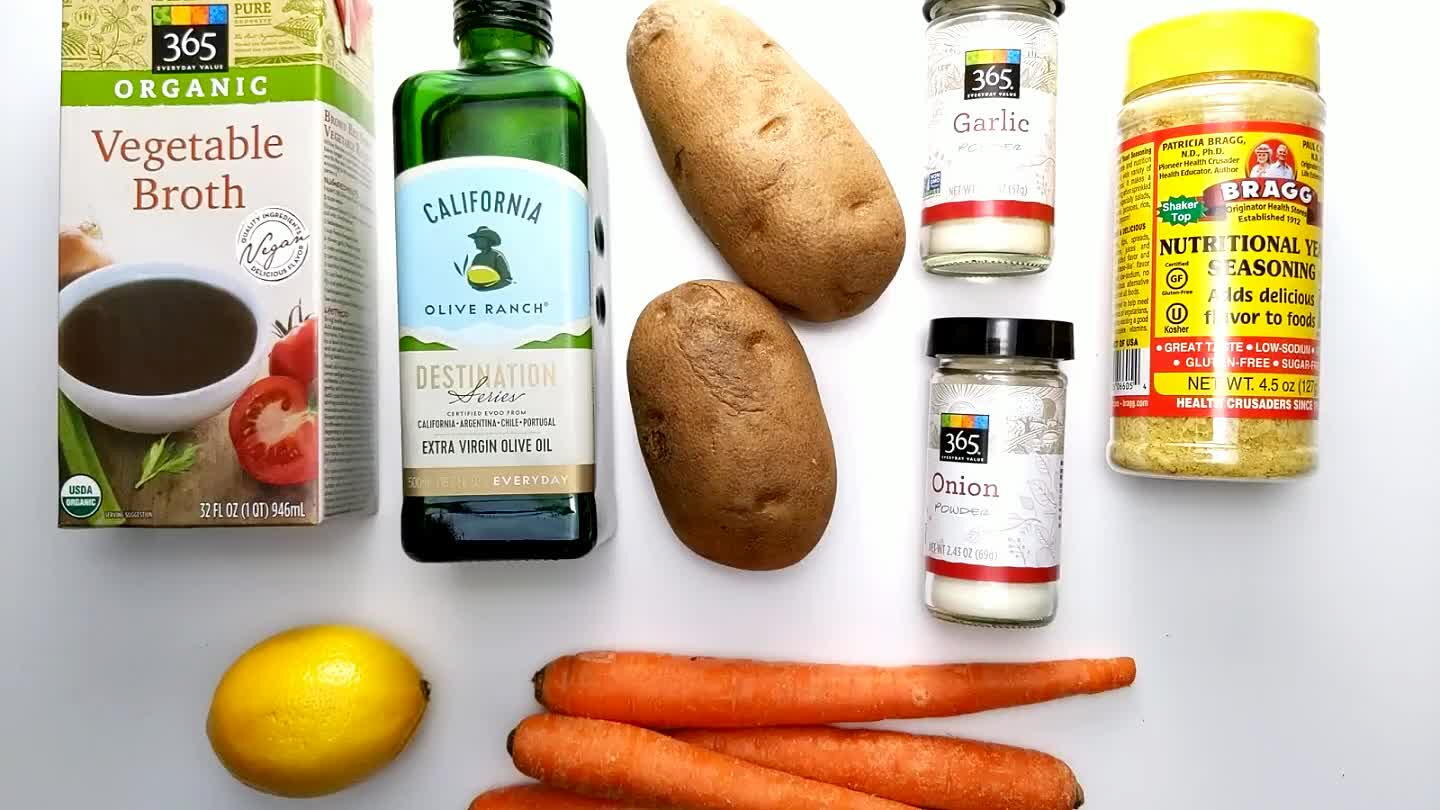 Gather up all of the ingredients.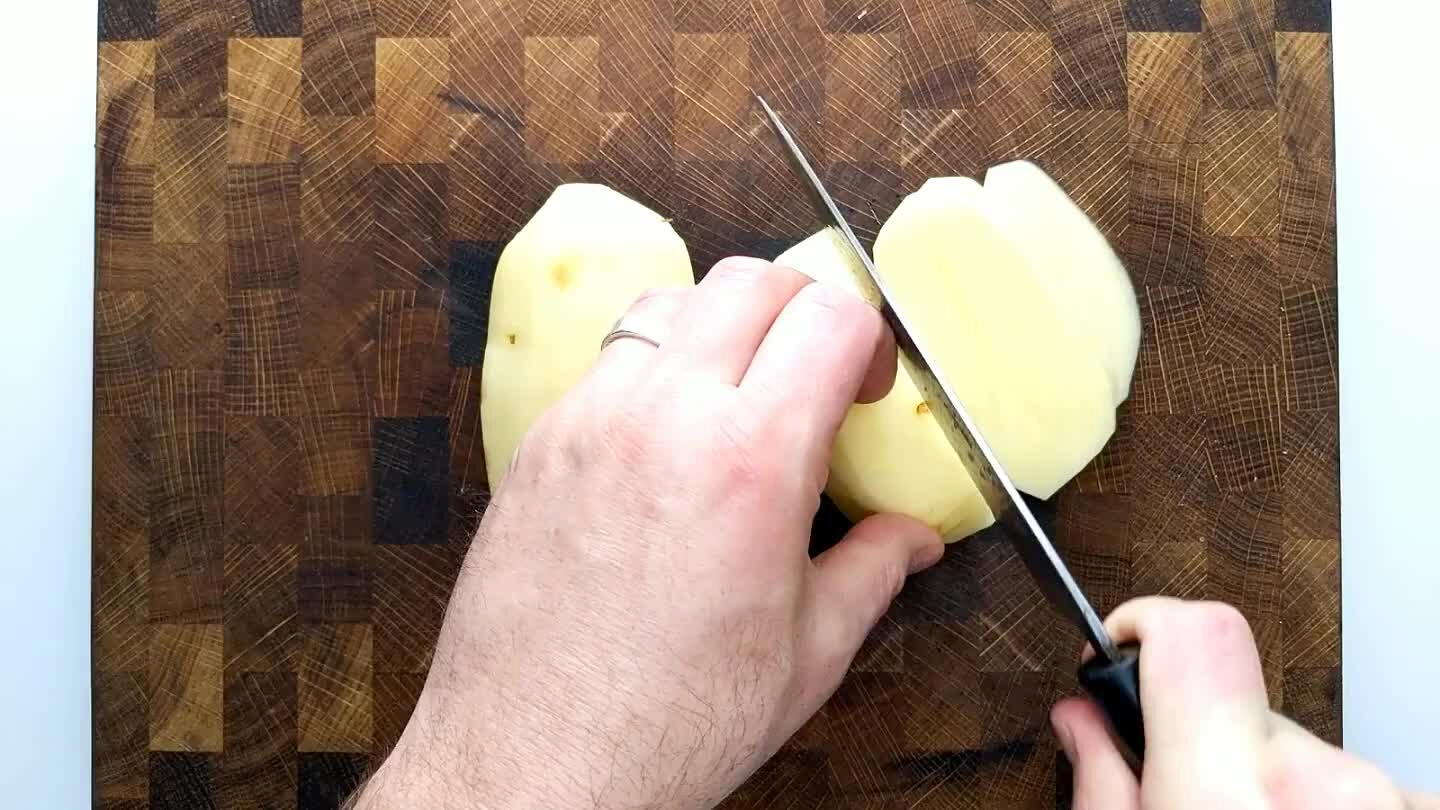 Peel the potatoes. Chop them up small. The smaller the chunks, the faster they will cook. You can even use a grater if you want to speed things up and you don't mind the extra work.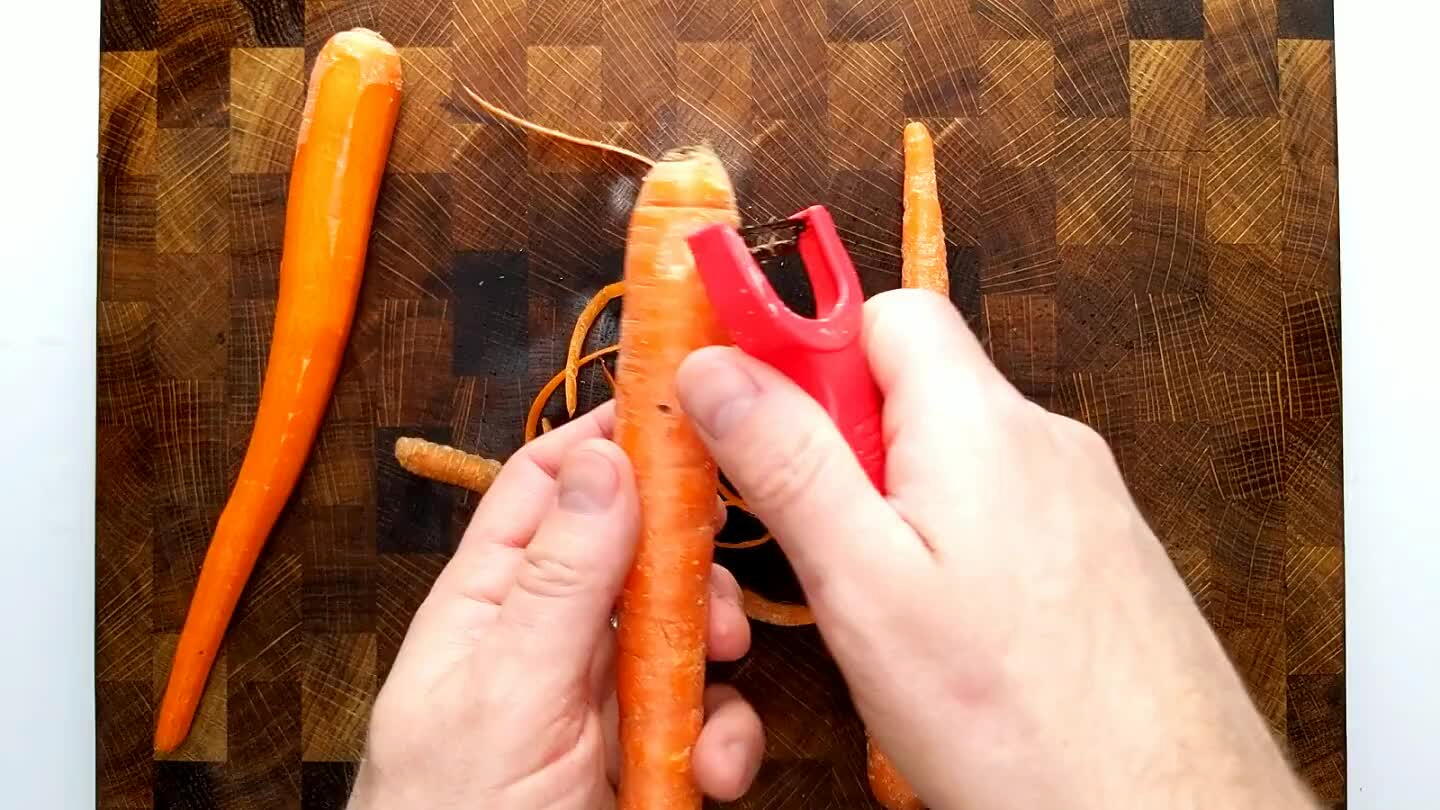 Peel the carrots. Chop them up small. Again, the smaller the chunks, the faster they will cook, and a grater may be a helpful option.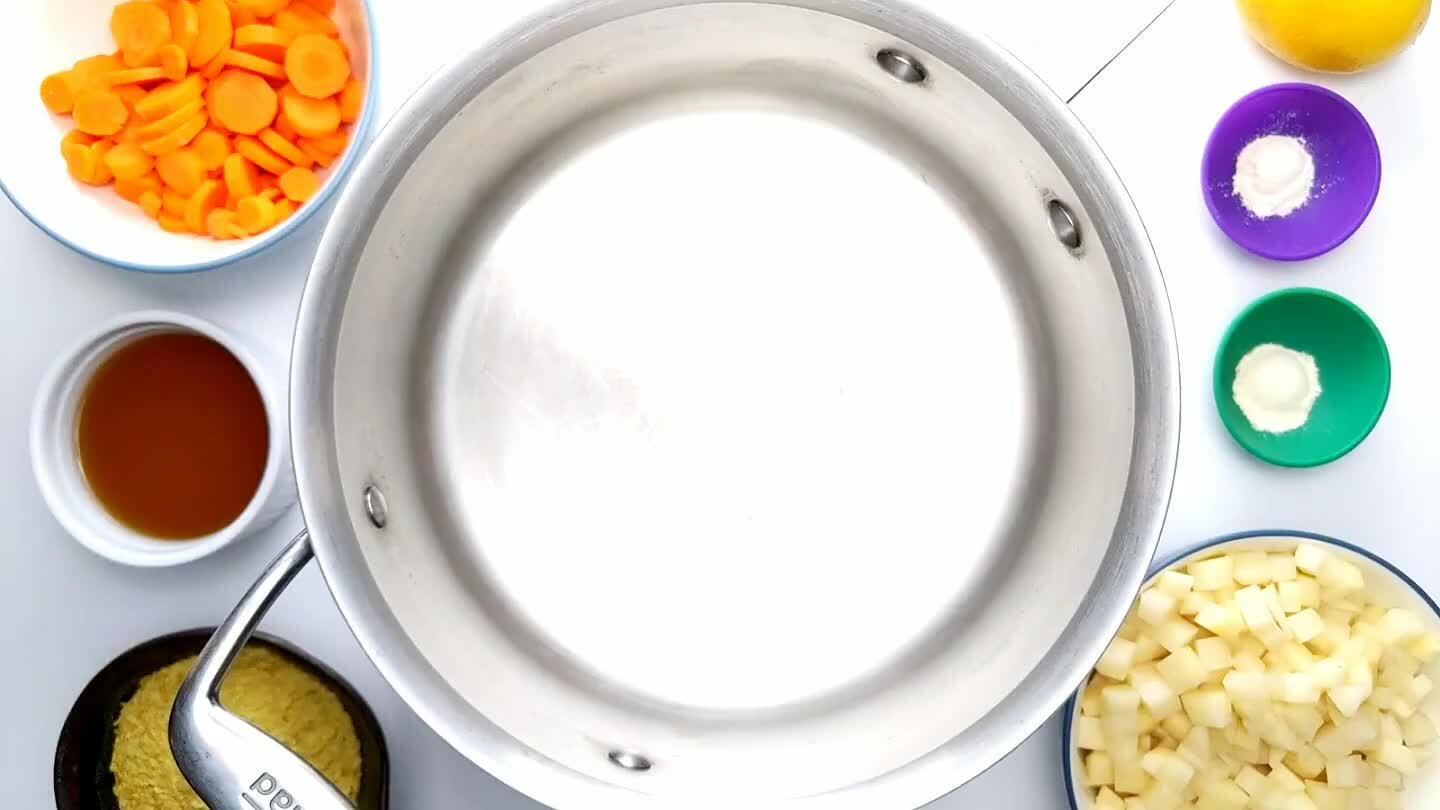 Place the vegetable broth in a sauce pot over high heat.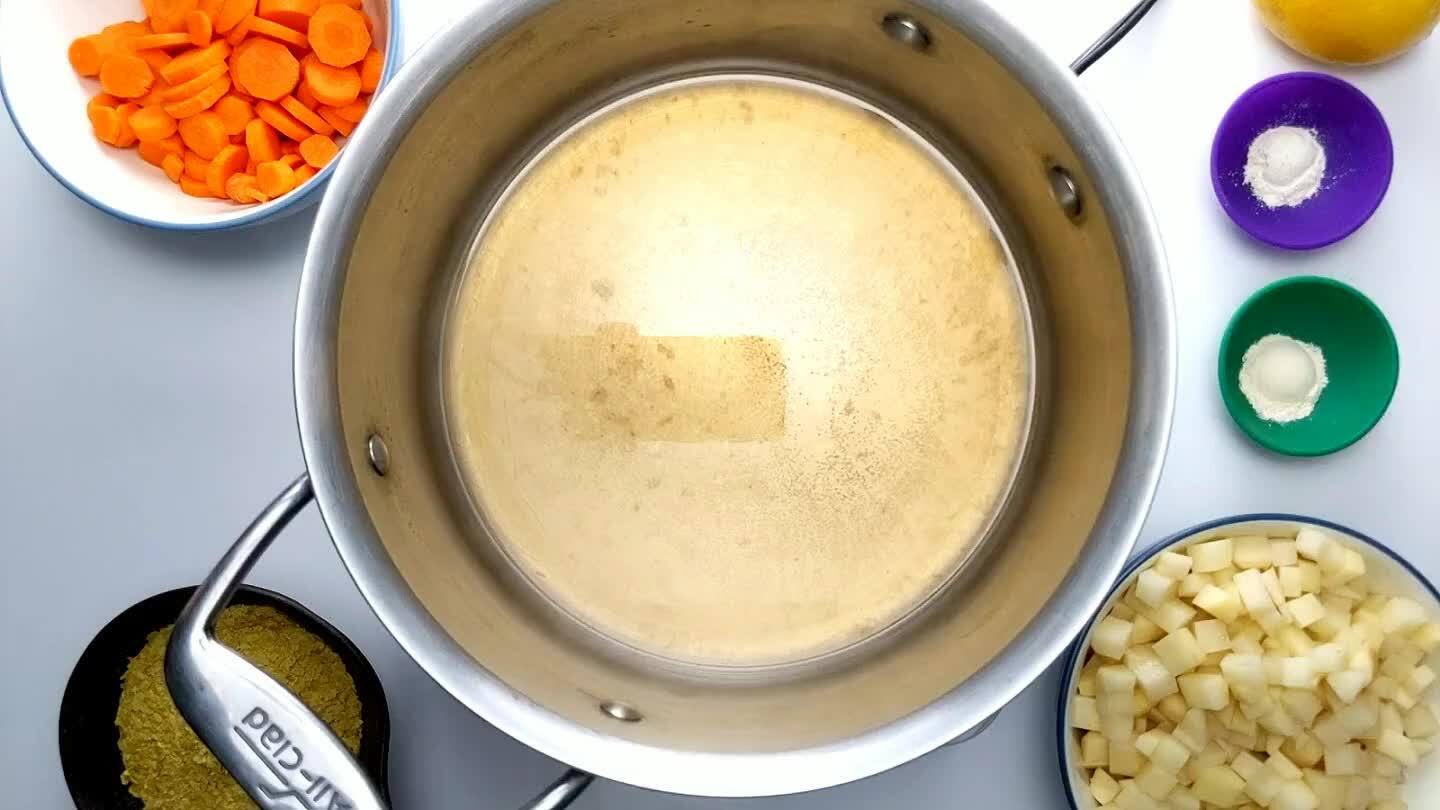 Stir in the garlic powder.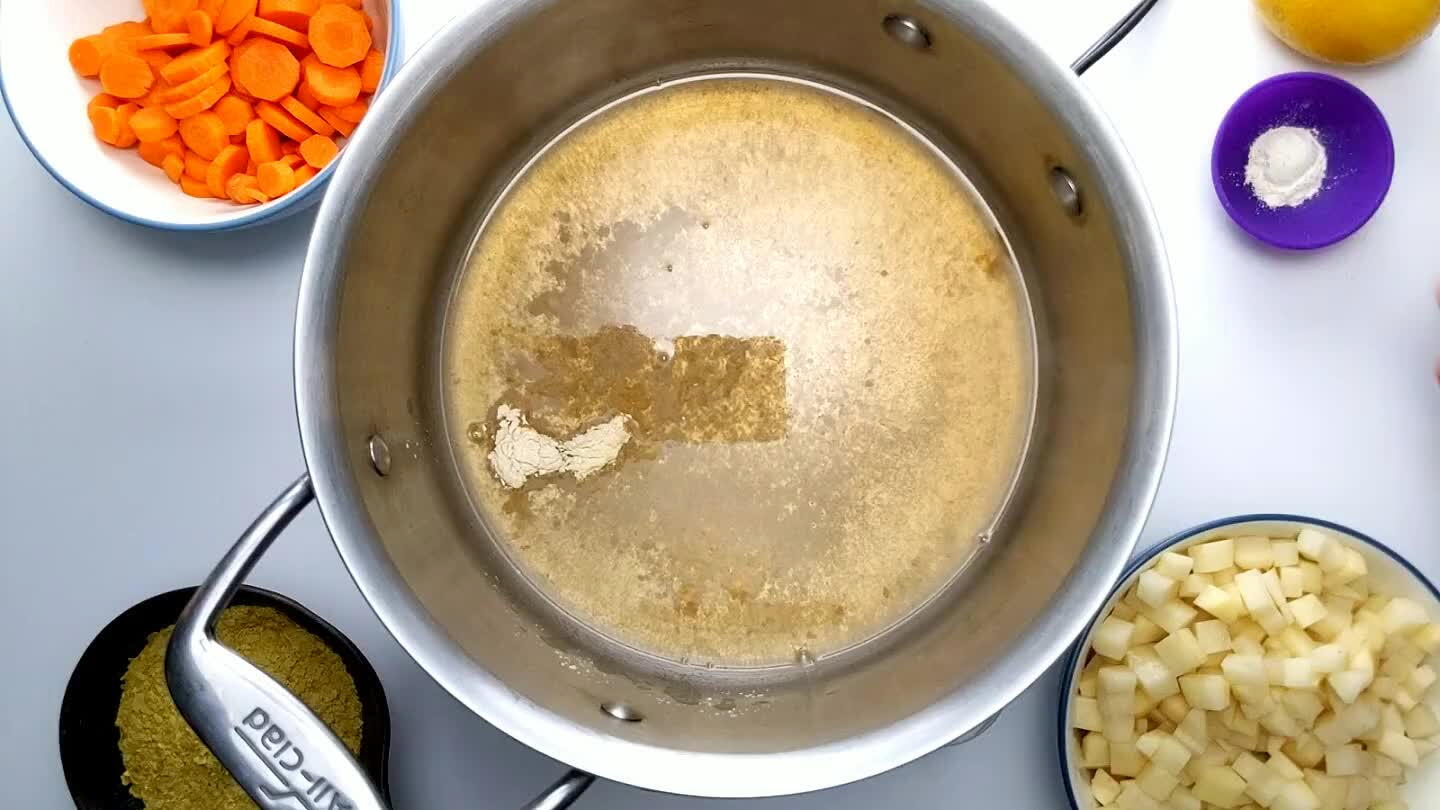 Stir in the onion powder.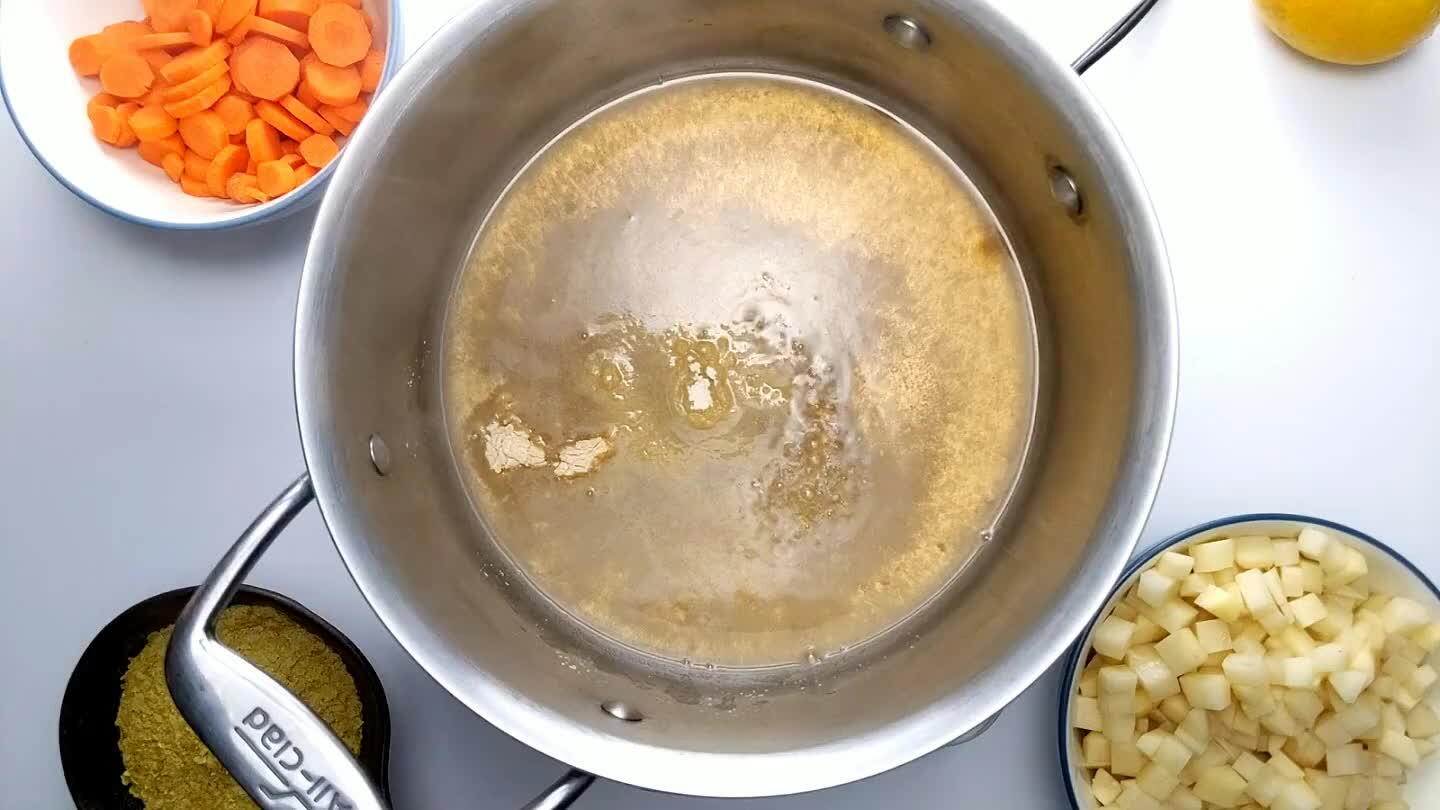 Stir in the nutritional yeast.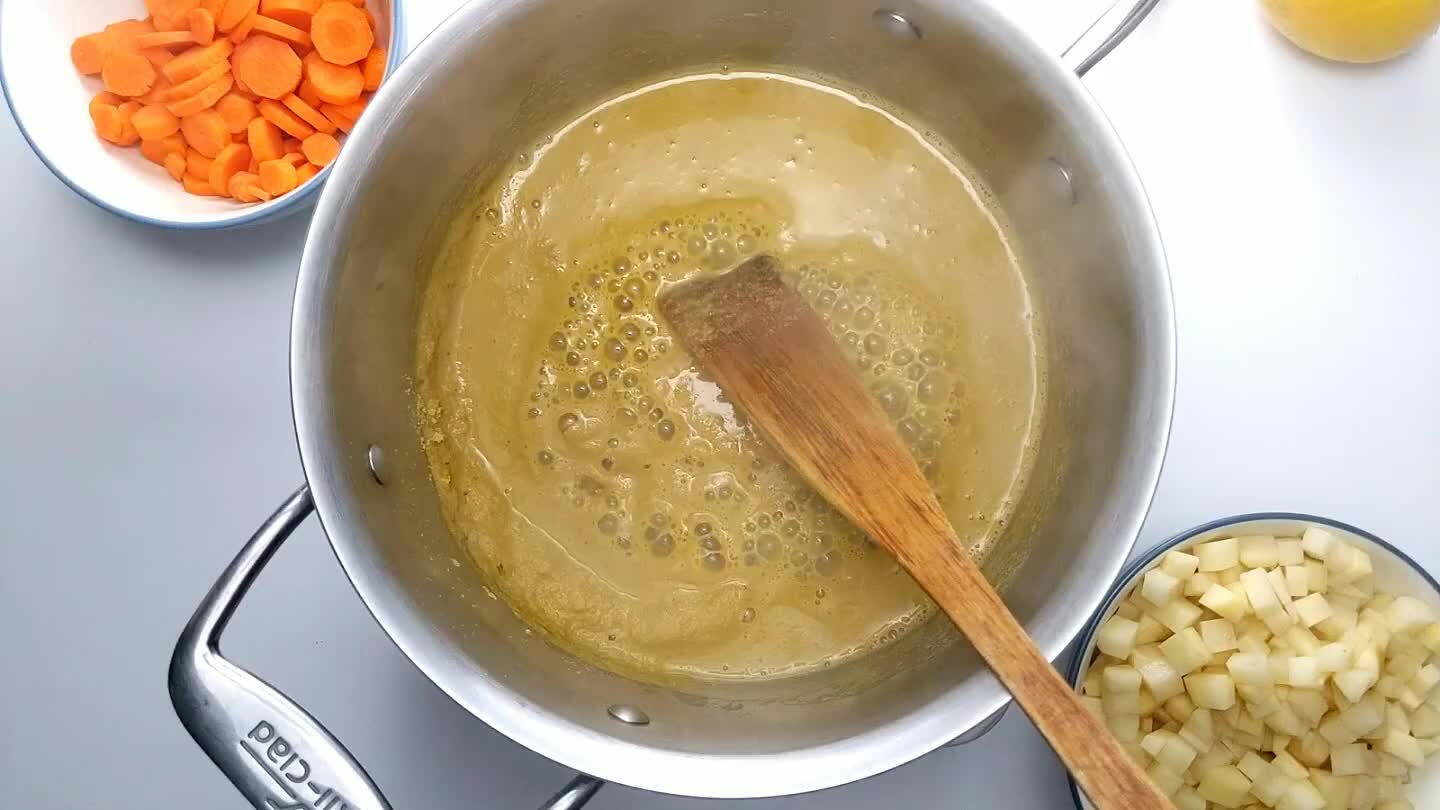 Add the chopped carrots.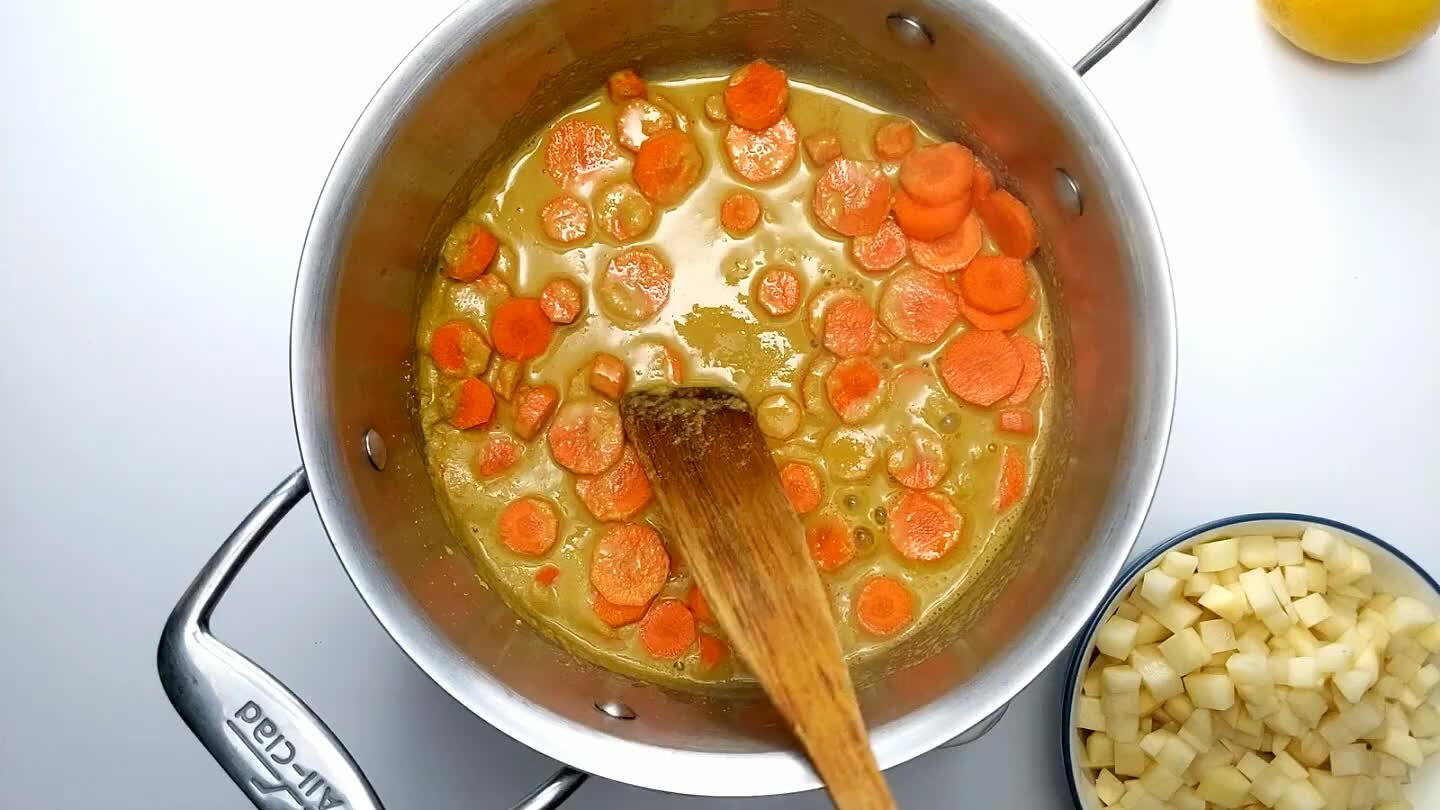 Add the potatoes.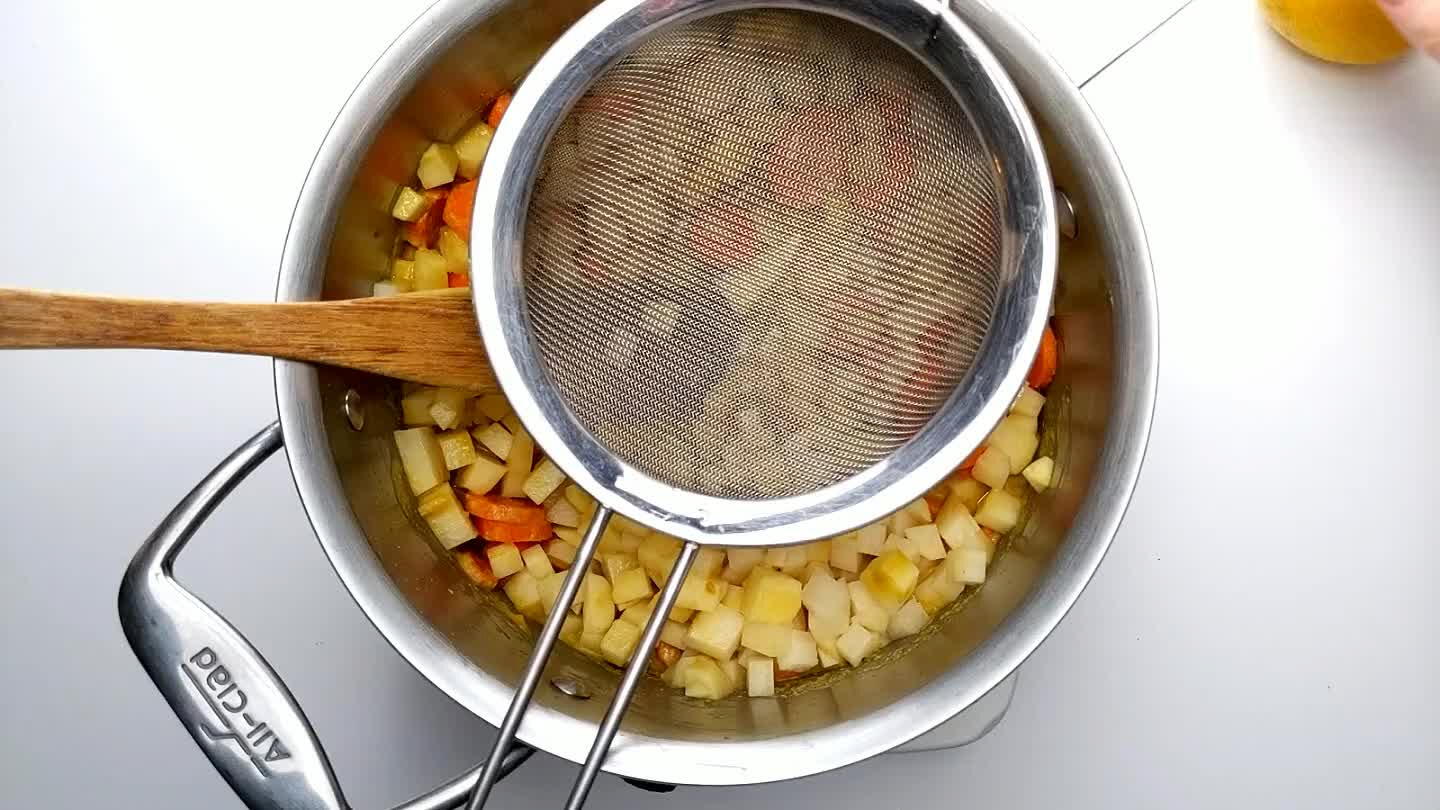 Cut the lemon in half and squeeze the juice into the pot. A strainer will save you from having to fish out those crazy seeds.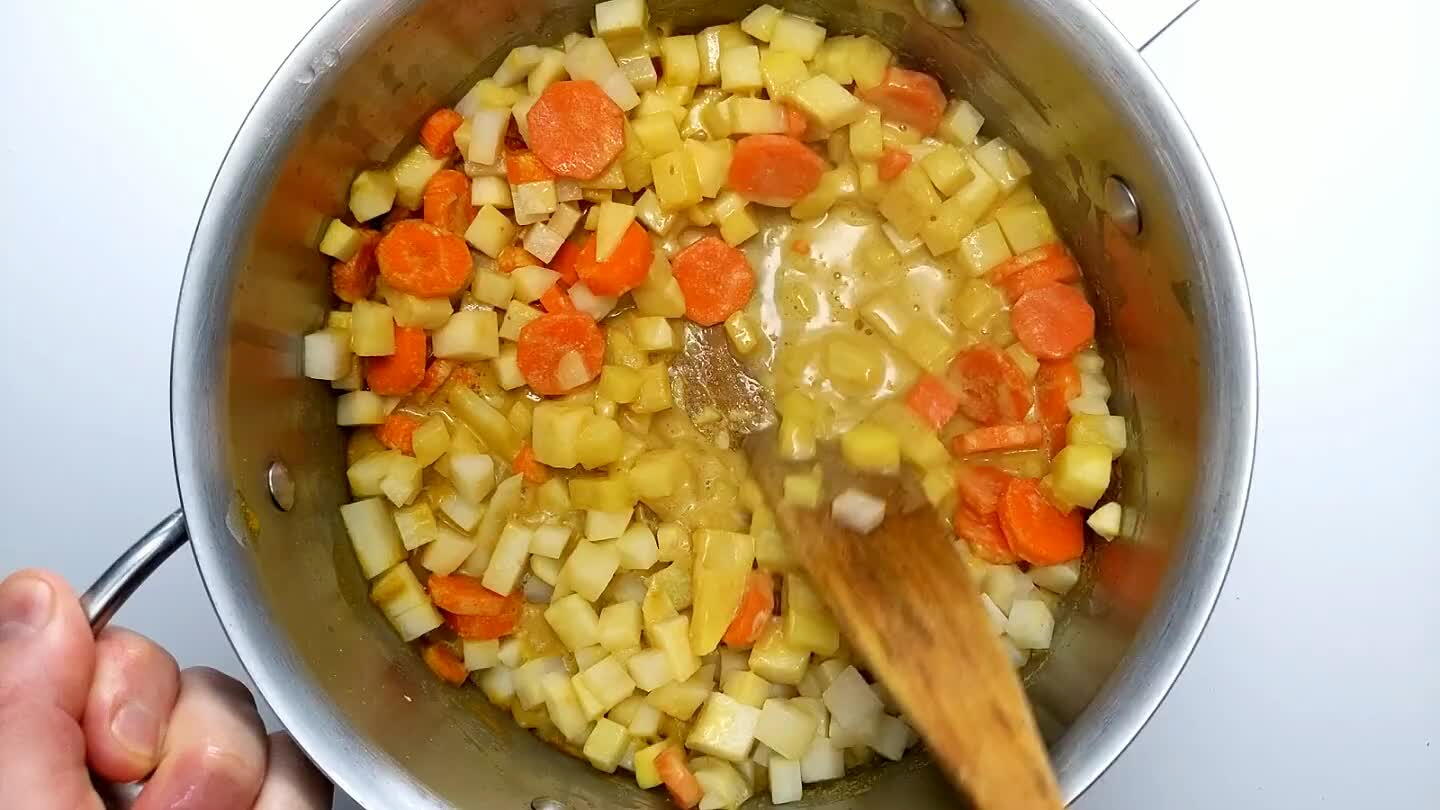 Reduce the temperature and simmer gently until the carrots and potatoes are tender and the largest chunks are easily crushed with a spoon.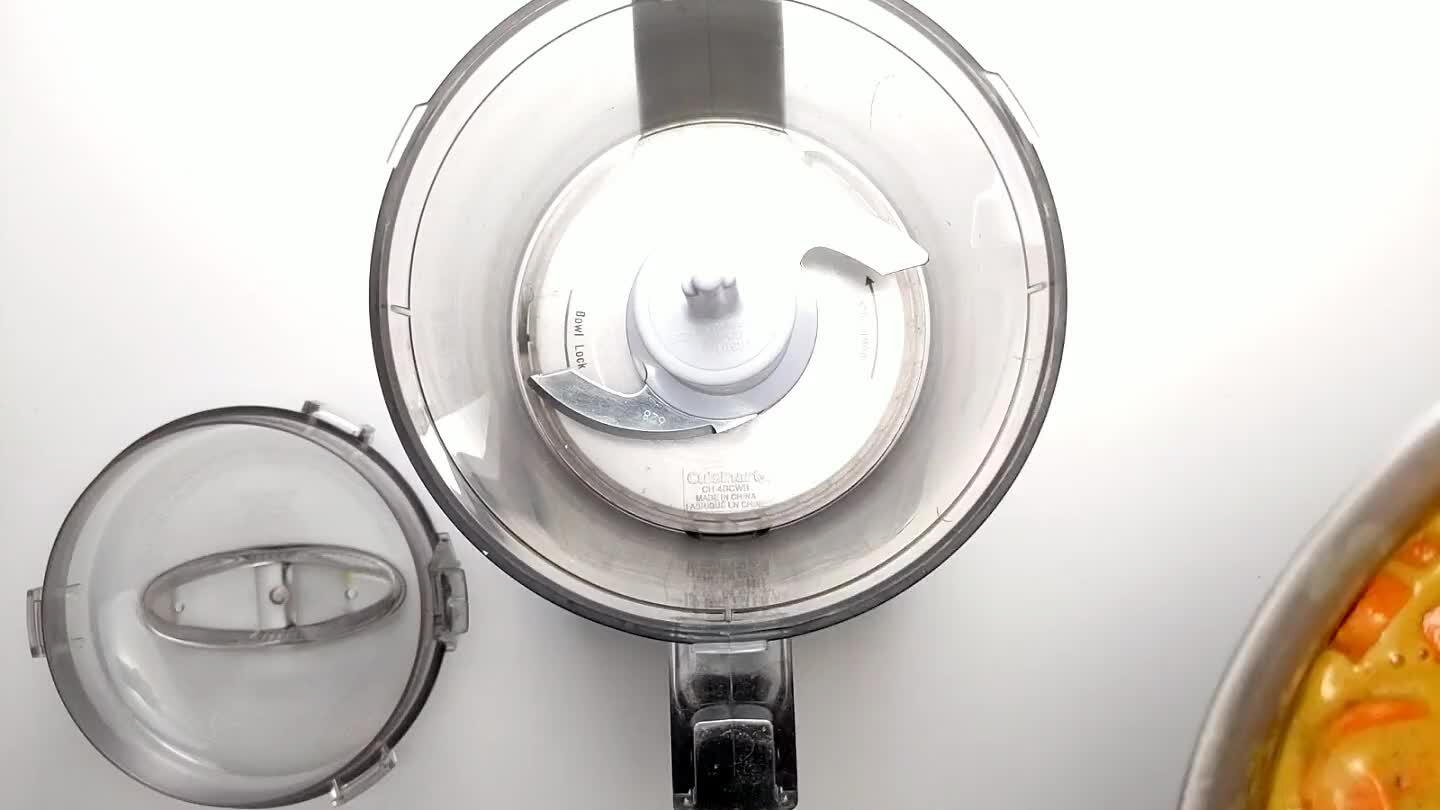 Transfer to a blender or food processor and blend until smooth. I recommend a powerful blender for this to get a texture that best mimics a cheese sauce. Add a little water as needed to adjust the consistency to your liking.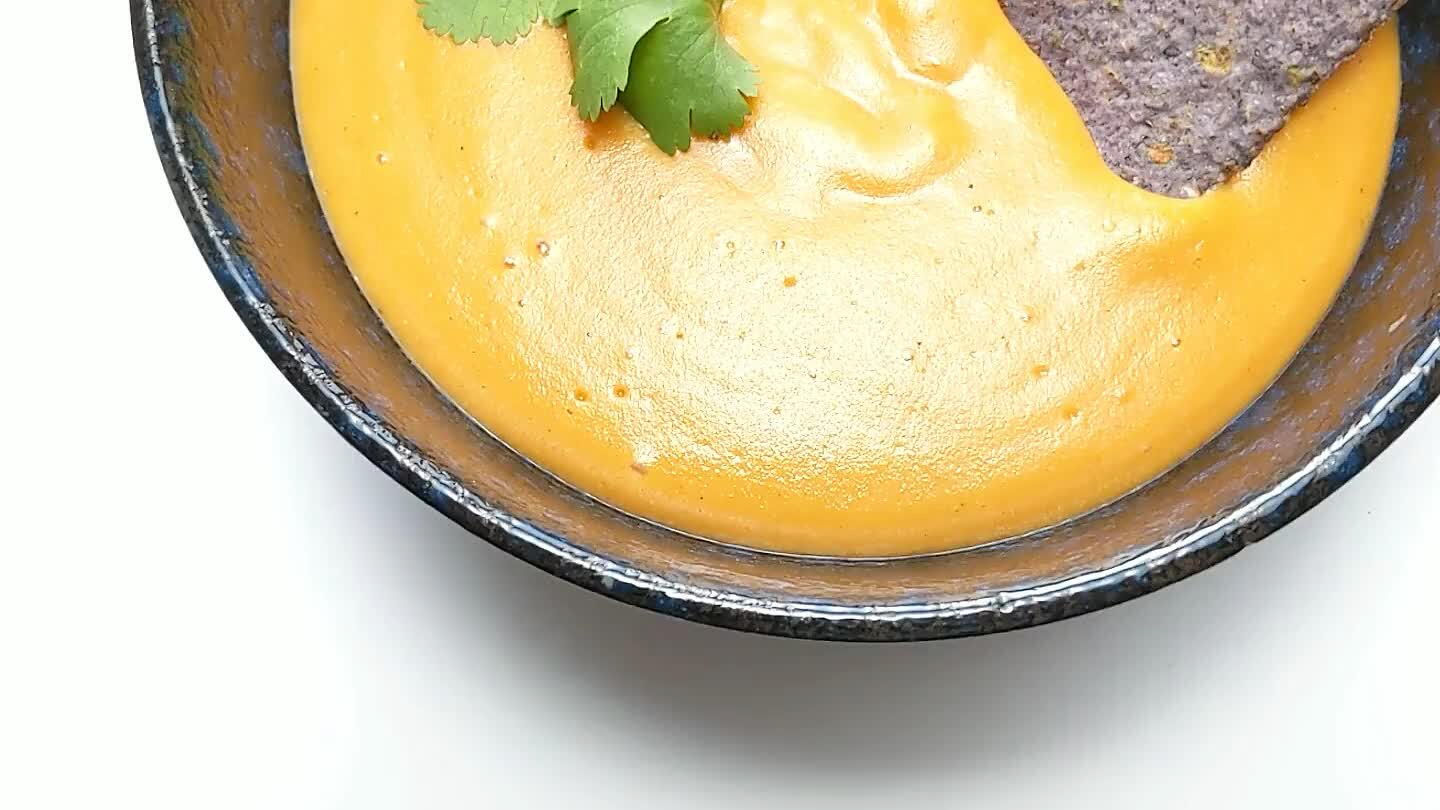 Comments