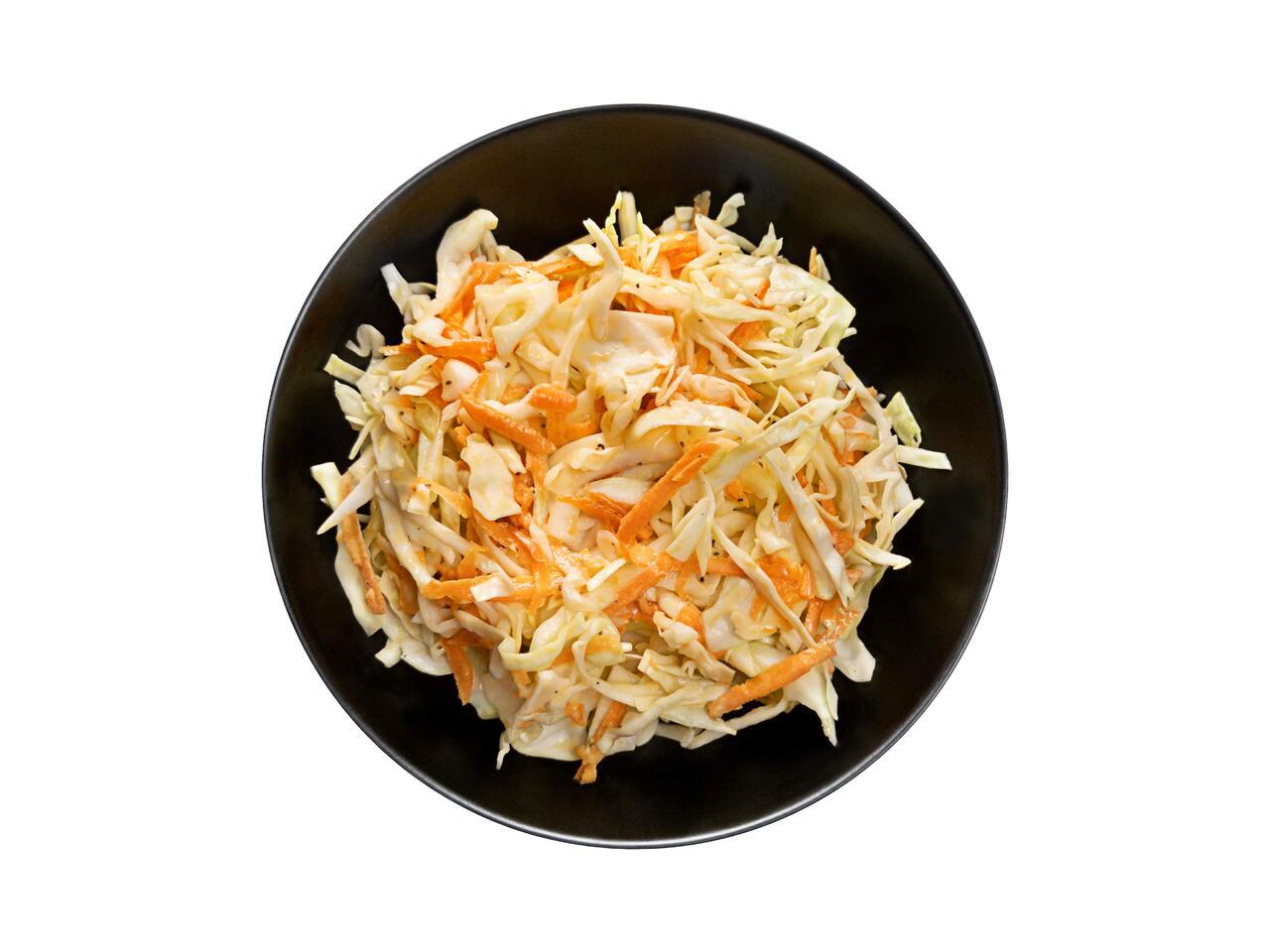 6 portions
15m
This super easy vegan coleslaw is great for summer potlucks or try it out as a topping with your favorite meat-less pulled pork. What makes this recipe vegan is the substitution to vegan mayo. It is an easy switch from standard coleslaw that you'll hardly notice!
What you will need
COLESLAW DRESSING
2/3 cup Vegan Mayo
1 Tbsp Dijon Mustard
2 Tbsp Apple Cider Vinegar
2 tsp Sugar
1 tsp Celery Seed
pinch Pepper
pinch Salt
COLESLAW MIX
1/2 head Green Cabbage
1 Carrot
(Nutritional facts 166 calories, 10.64 g fat, 17.38 g carbohydrates, 1.38 g protein, 13 mg cholesterol, 911 mg sodium)
How to cook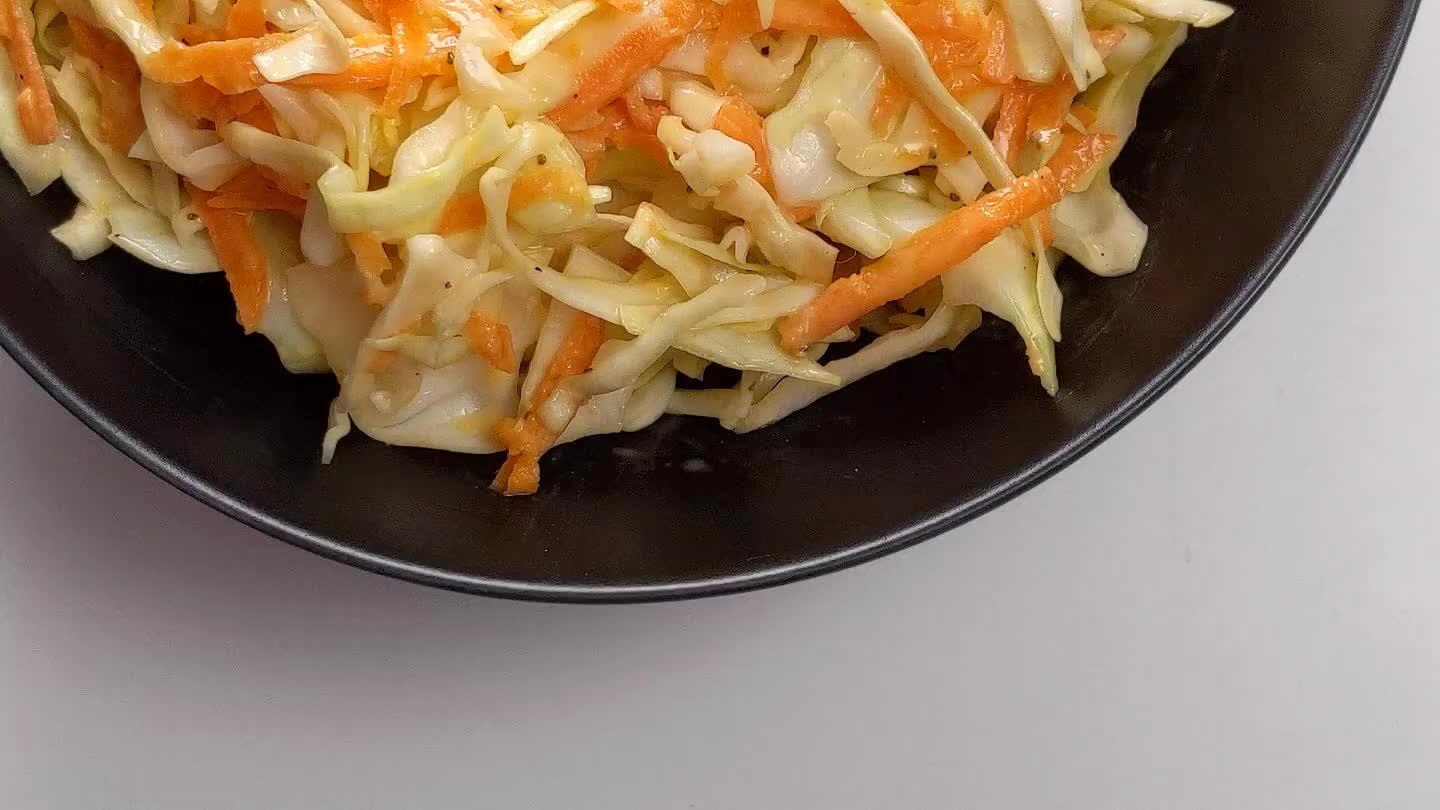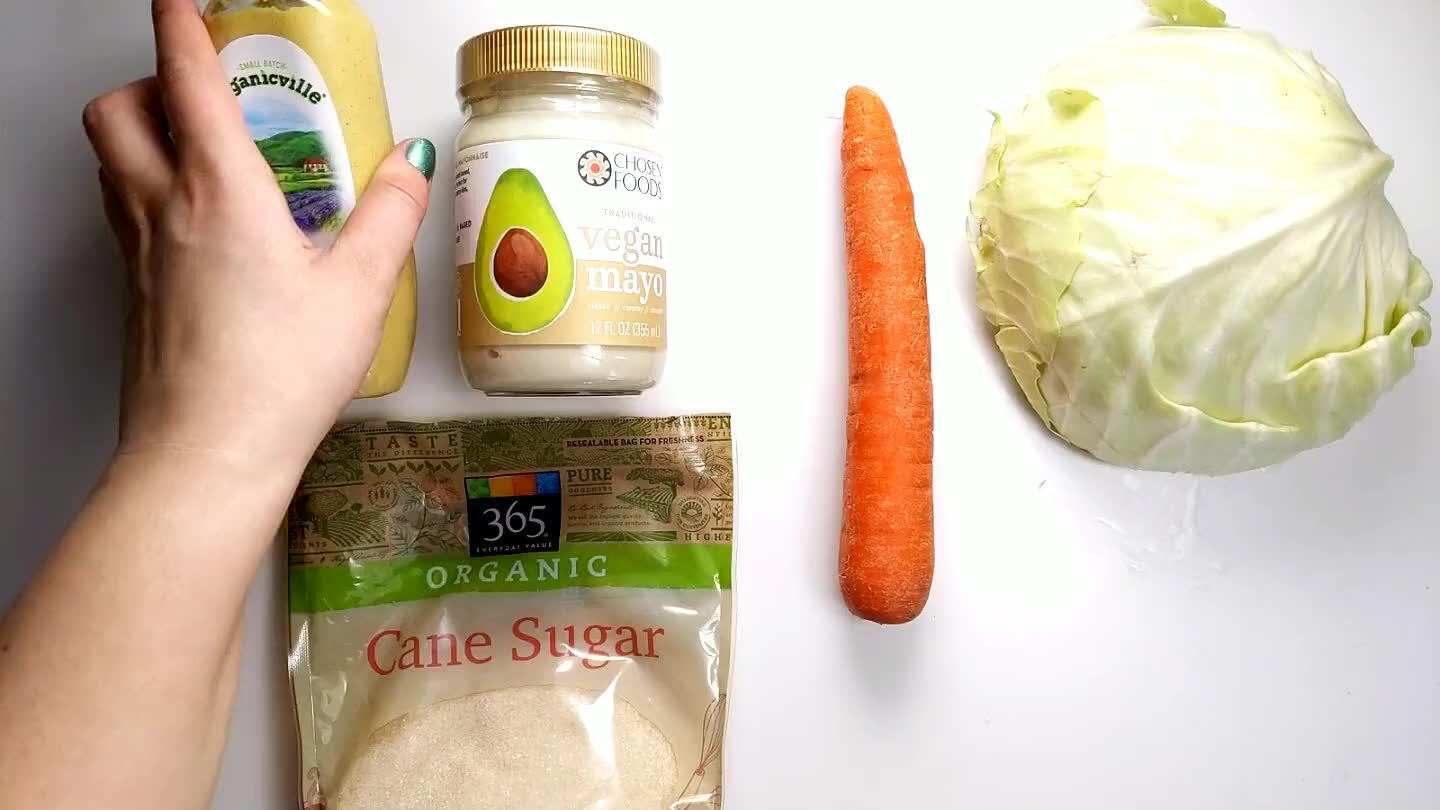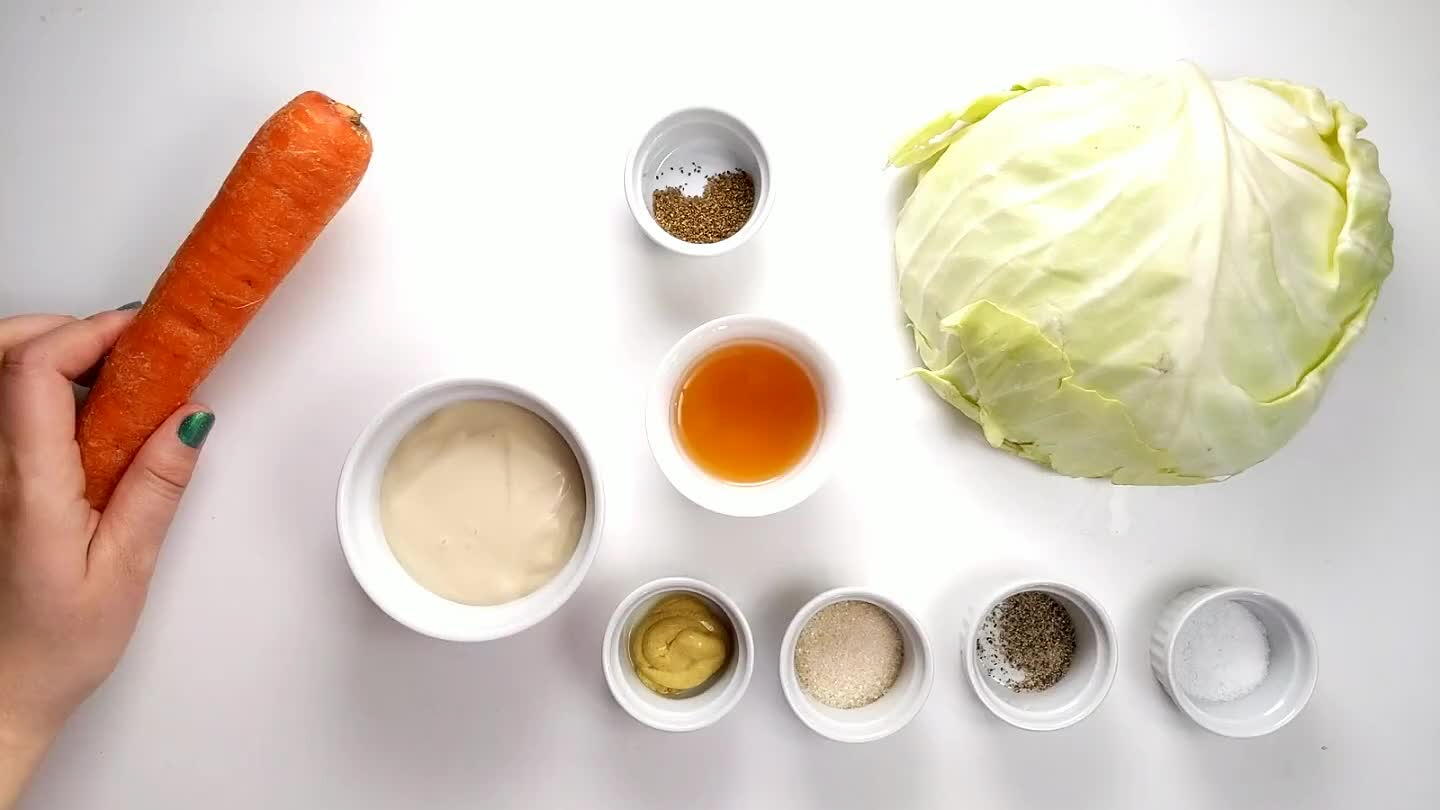 Gather and portion all ingredients.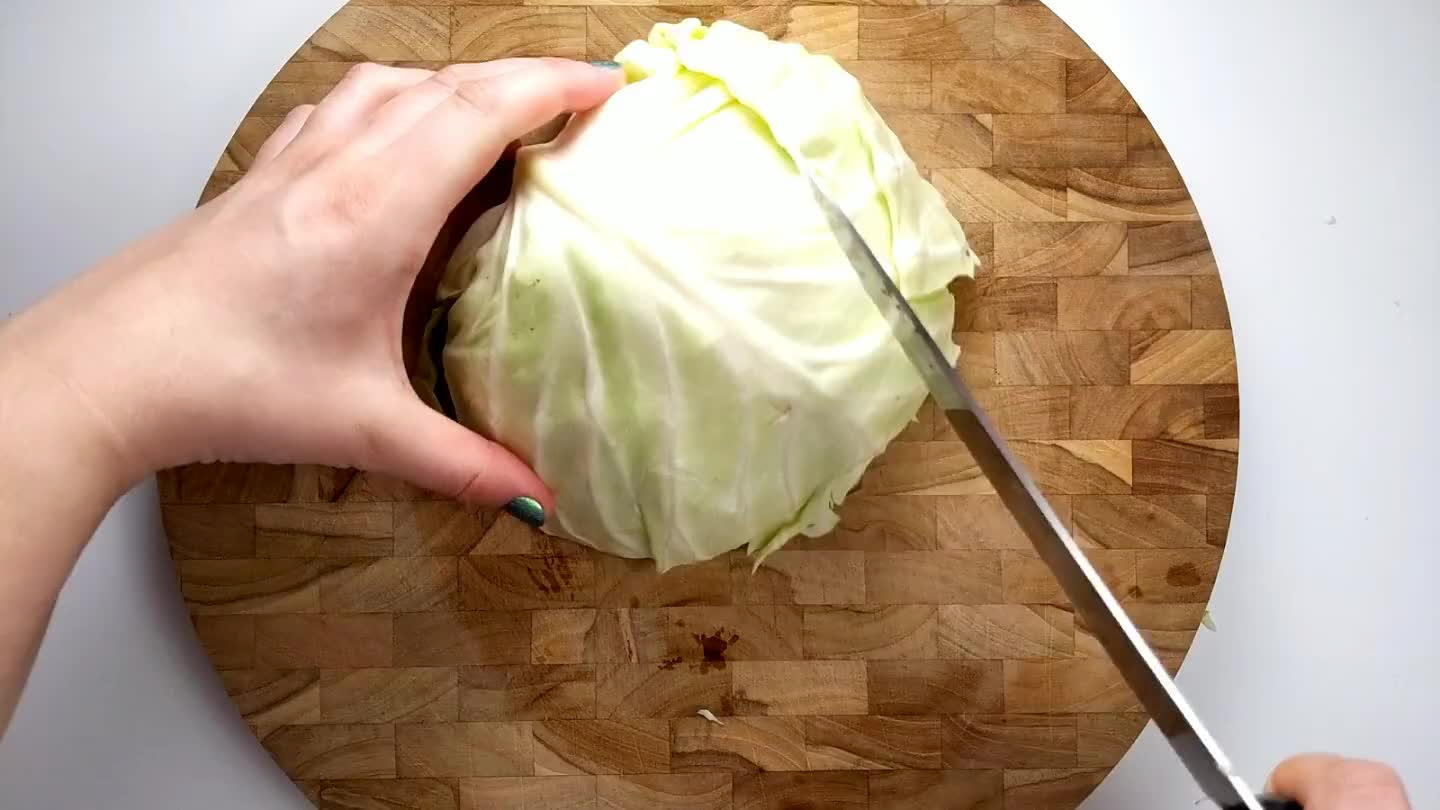 Slice cabbage into 3 sections without cutting through the stem. Slice as thinly as possible to create strips of cabbage.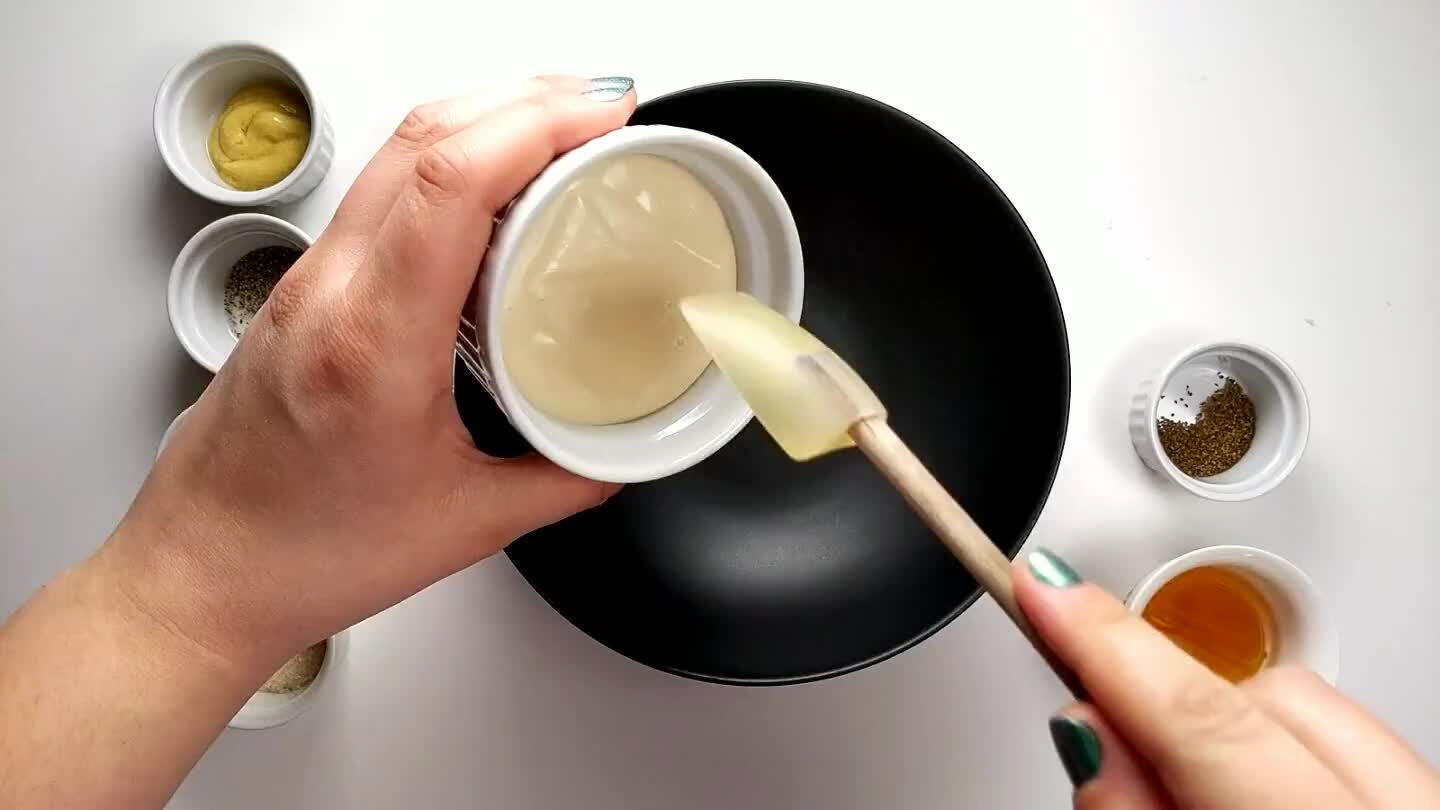 Add vegan mayonaise, dijon mustard, pepper, salt, and sugar to a small bowl.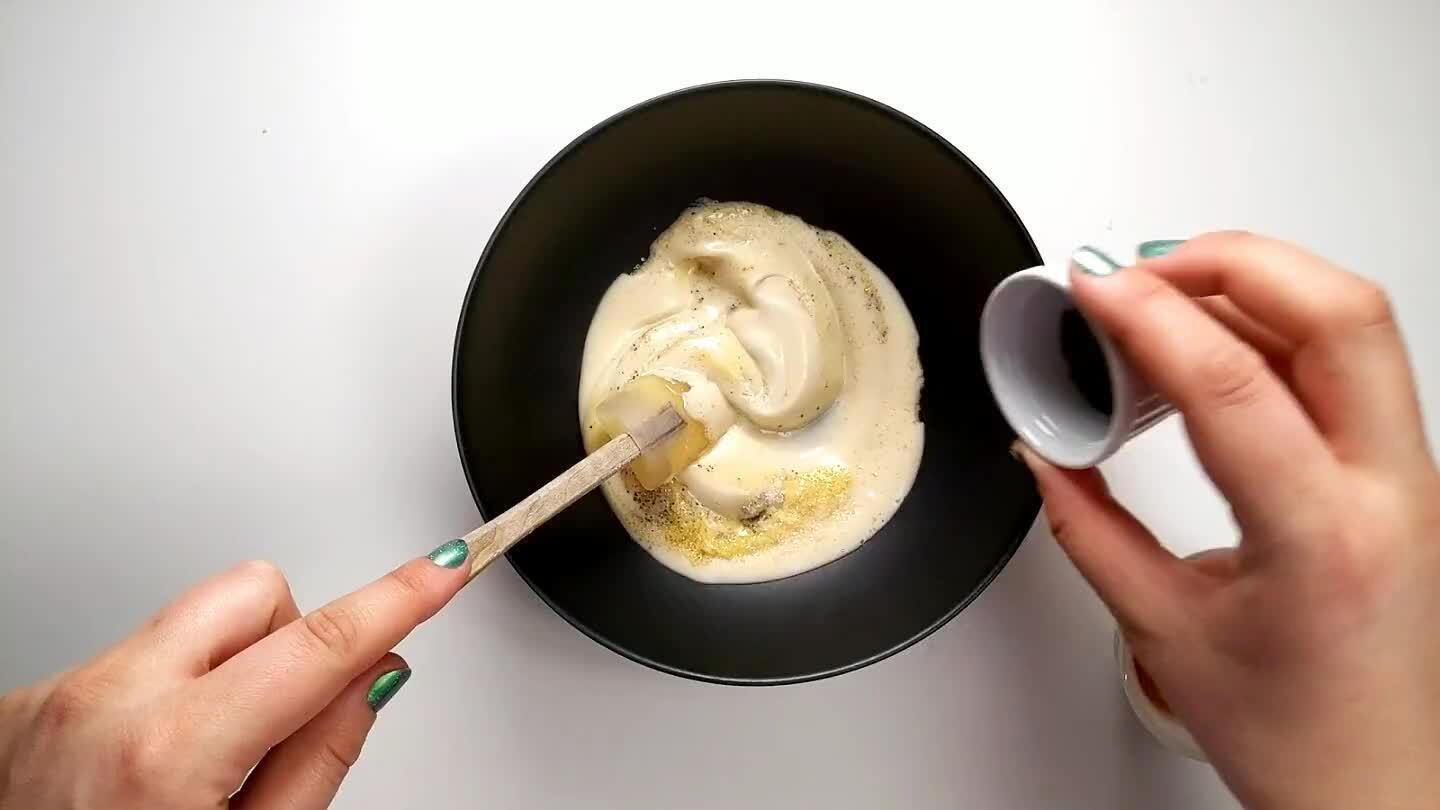 Finish off the dressing with celery seed and apple cider vinegar. Mix to combine.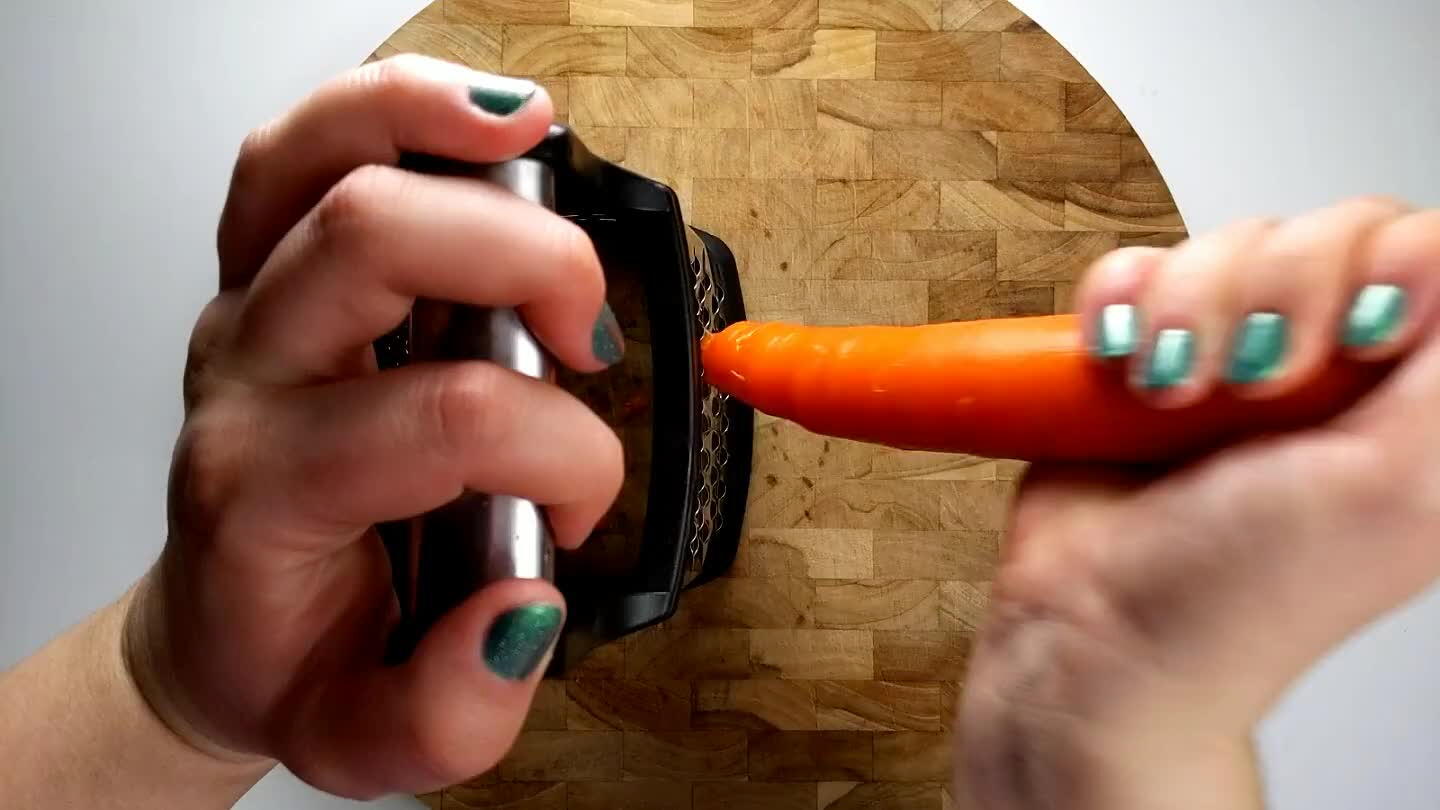 Grate carrots with box grater and add to a large bowl with the shredded cabbage.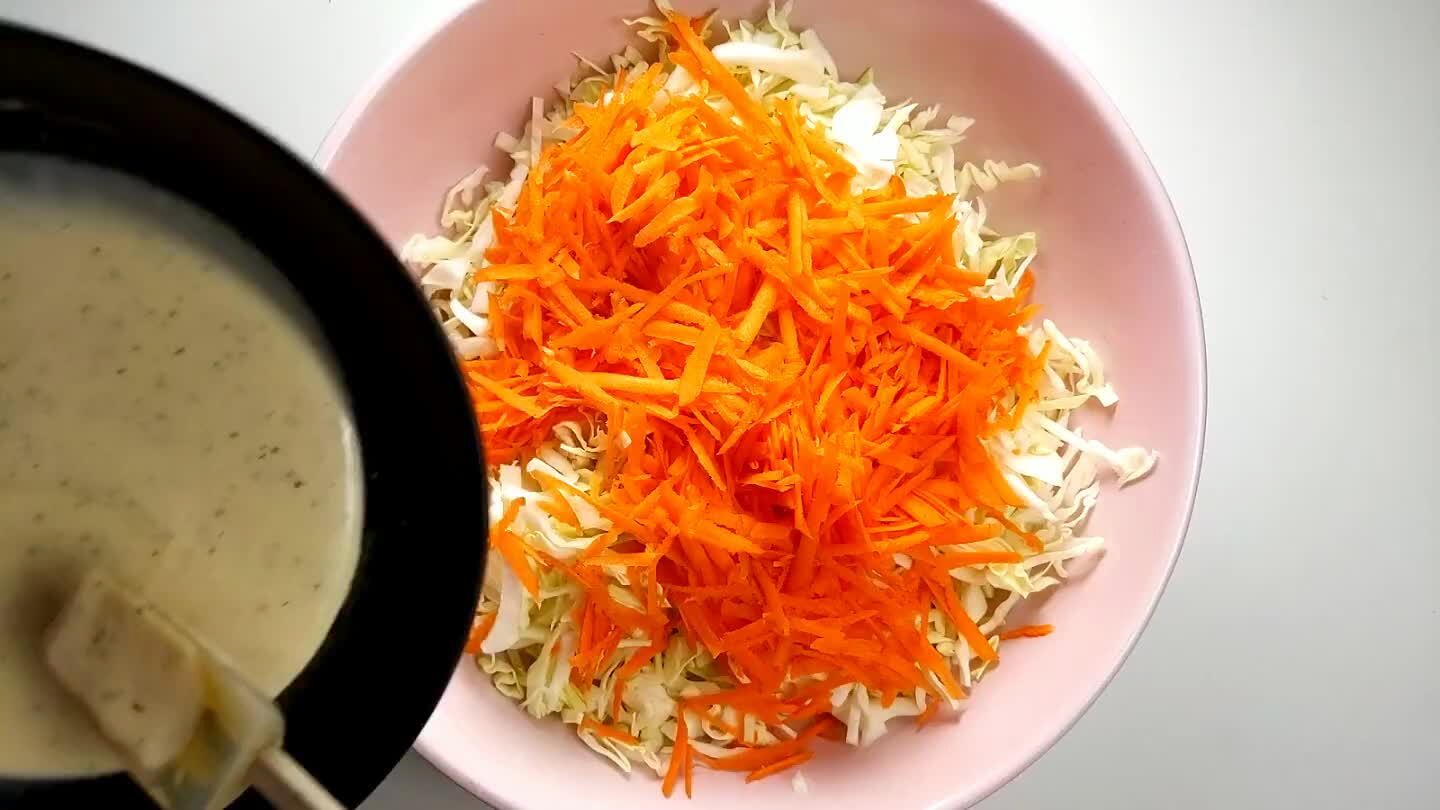 Add the dressing to the carrots and shredded cabbage and mix with tongs.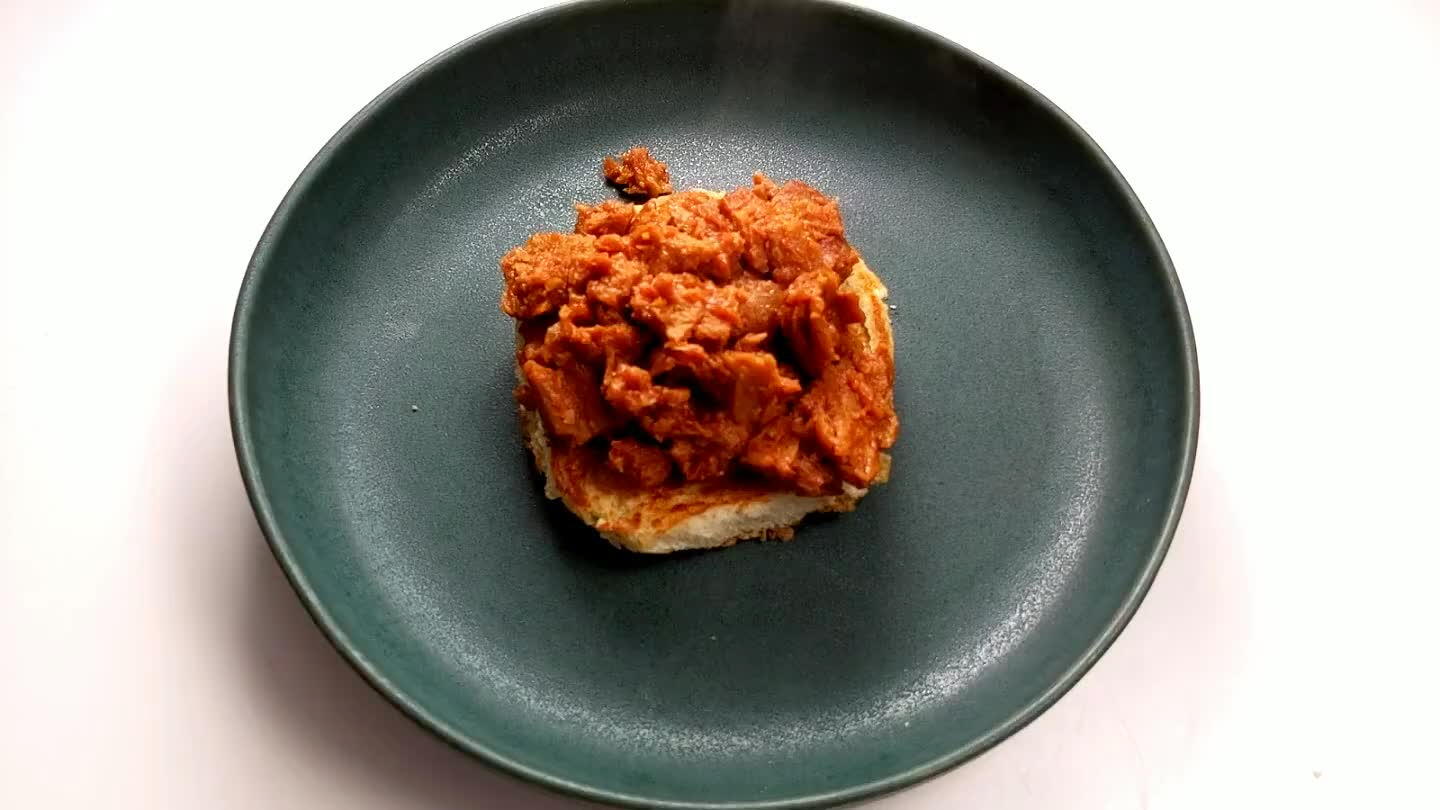 Great topping for a vegan pulled pork sandwich!