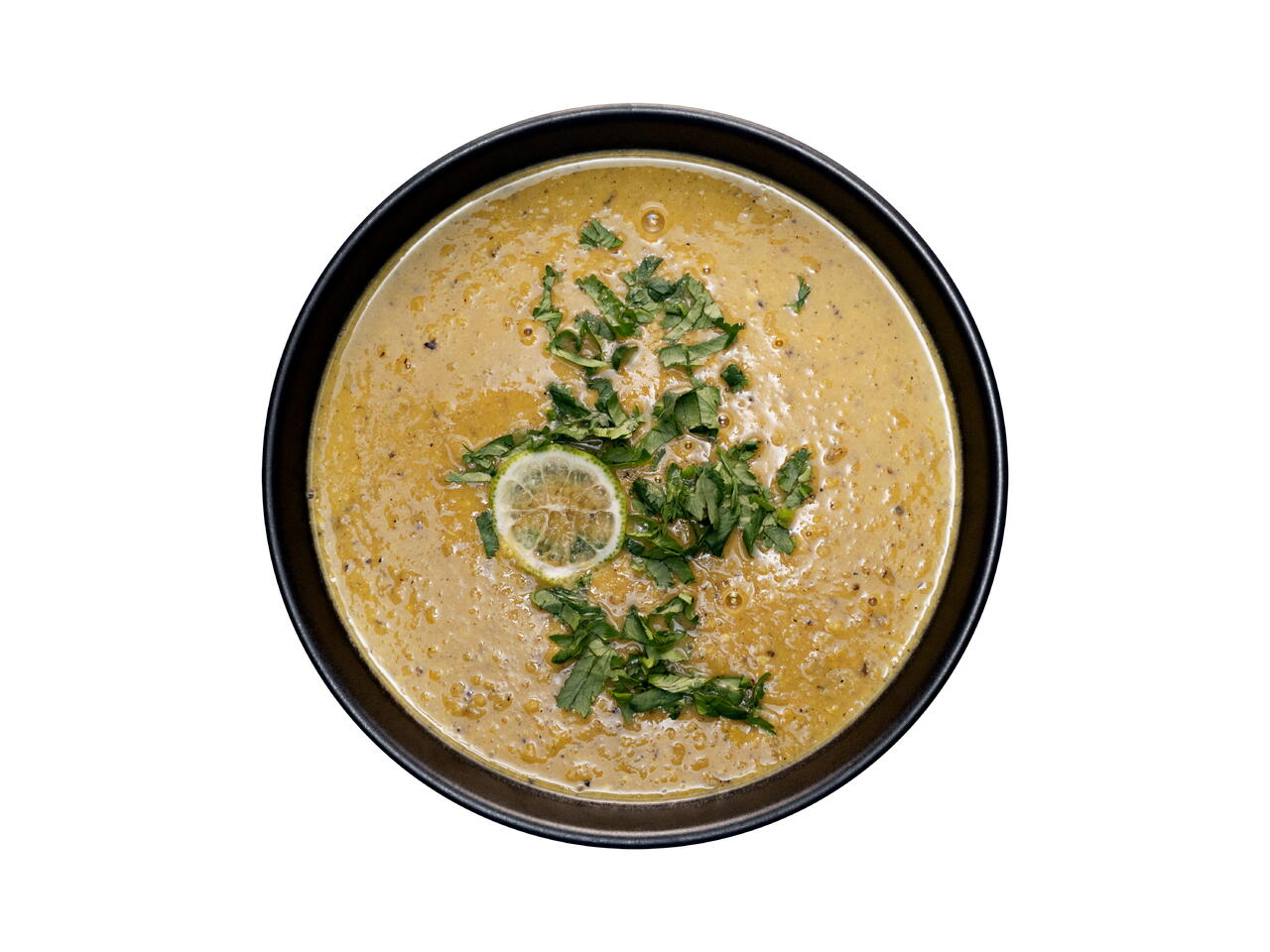 6 portions
50m
A fairly standard corn chowder, but we swap the cream for coconut milk to make it dairy-free. You won't miss the cream.
What you will need
1/3 cup Cilantro
1 Sweet Potato
1 Yellow Onion
3 cloves Garlic
1 tsp Olive Oil
5 cups Vegetable Broth
10 oz. Frozen Corn
1/2 cup Coconut Milk
1 Lime
Salt
Black Pepper
(Nutritional facts 92 calories, 3.1 g fat, 14.69 g carbohydrates, 2.12 g protein, undefined mg cholesterol, 623 mg sodium)
How to cook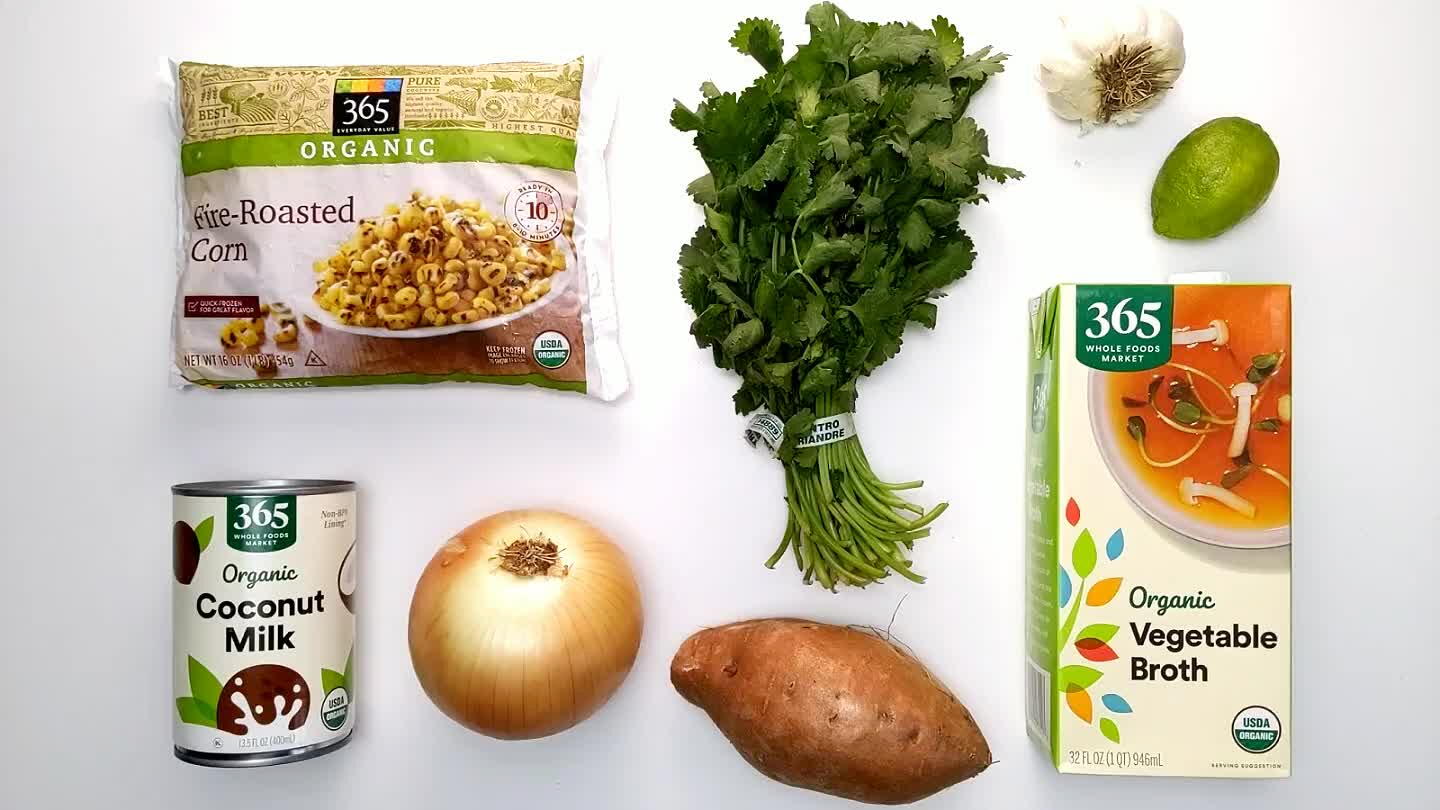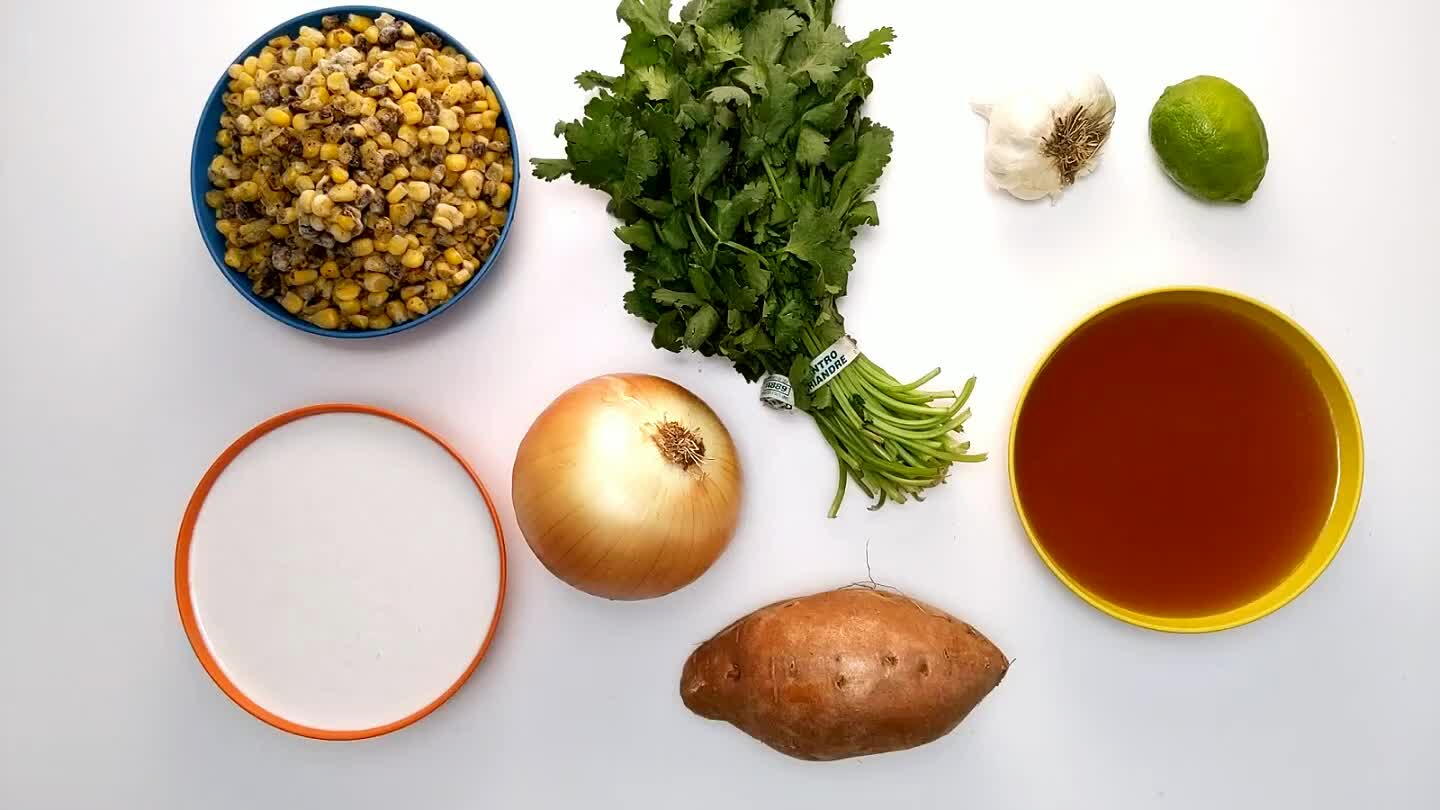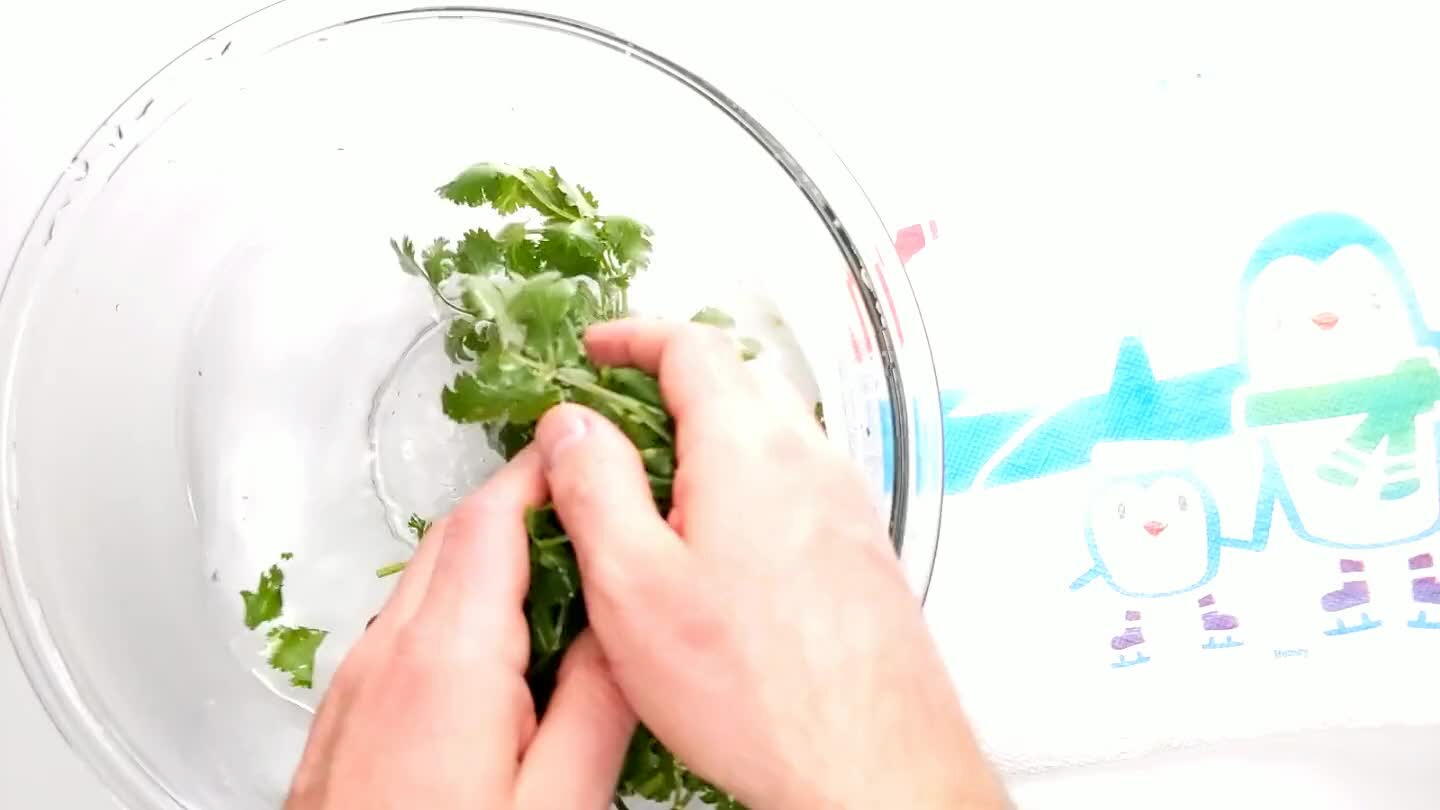 Rinse the cilantro thoroughly. Remove the lower half of the stem. Dry the cilantro on paper towels. Chop roughly.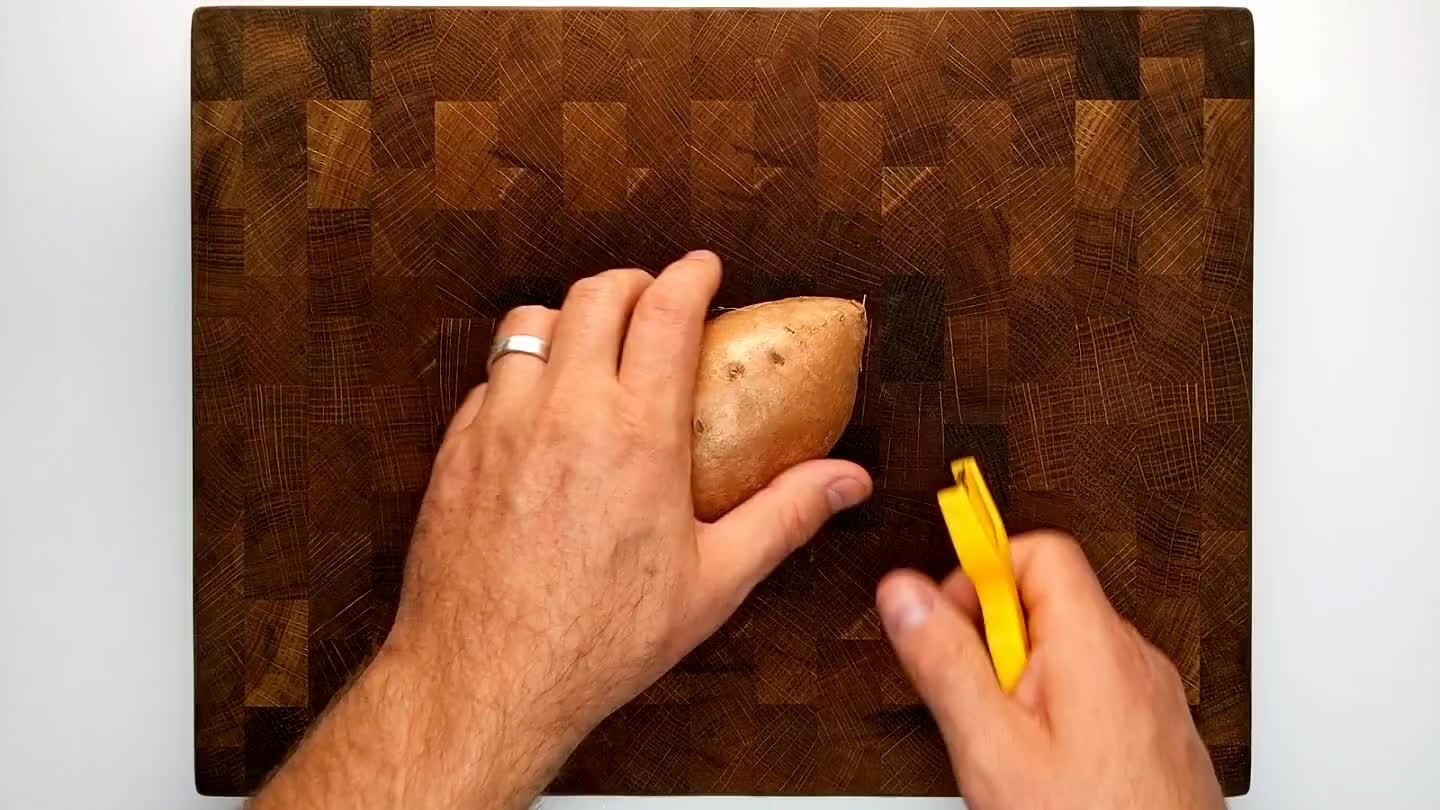 Peel the sweet potato and chop it into chunks. Don't be too precise with your knife work, as the final result will be a puree.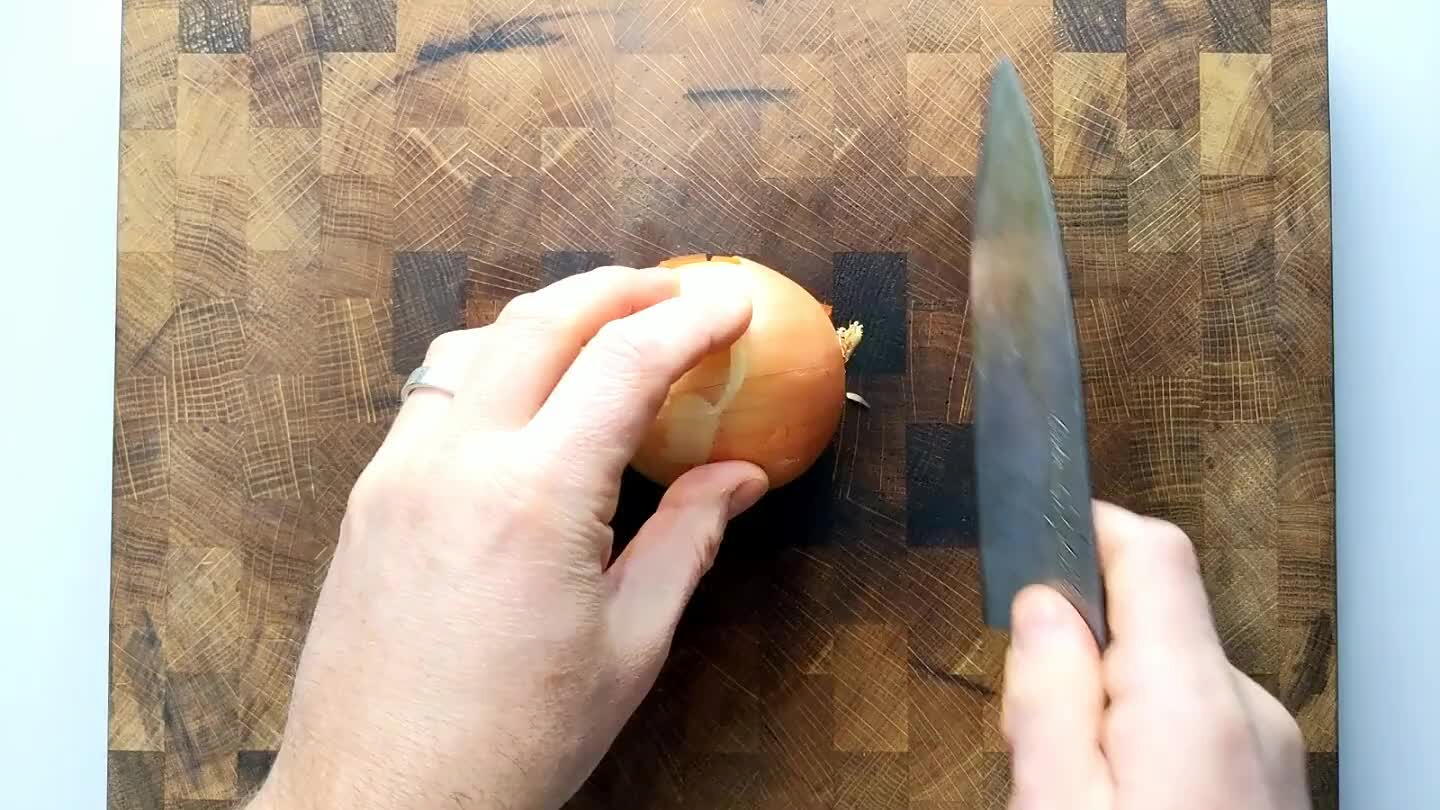 Dice the onion as finely as possible. Remove the stem tip and slice in half through the stem to root axis. Slice finely from the top, perpendicular to the sliced stem face without cutting through the root end. Then slice into the stem face several times with the blade parallel to the board to complete a hatch pattern. Slice again from the top perpendicular to the previous slice to dice finely.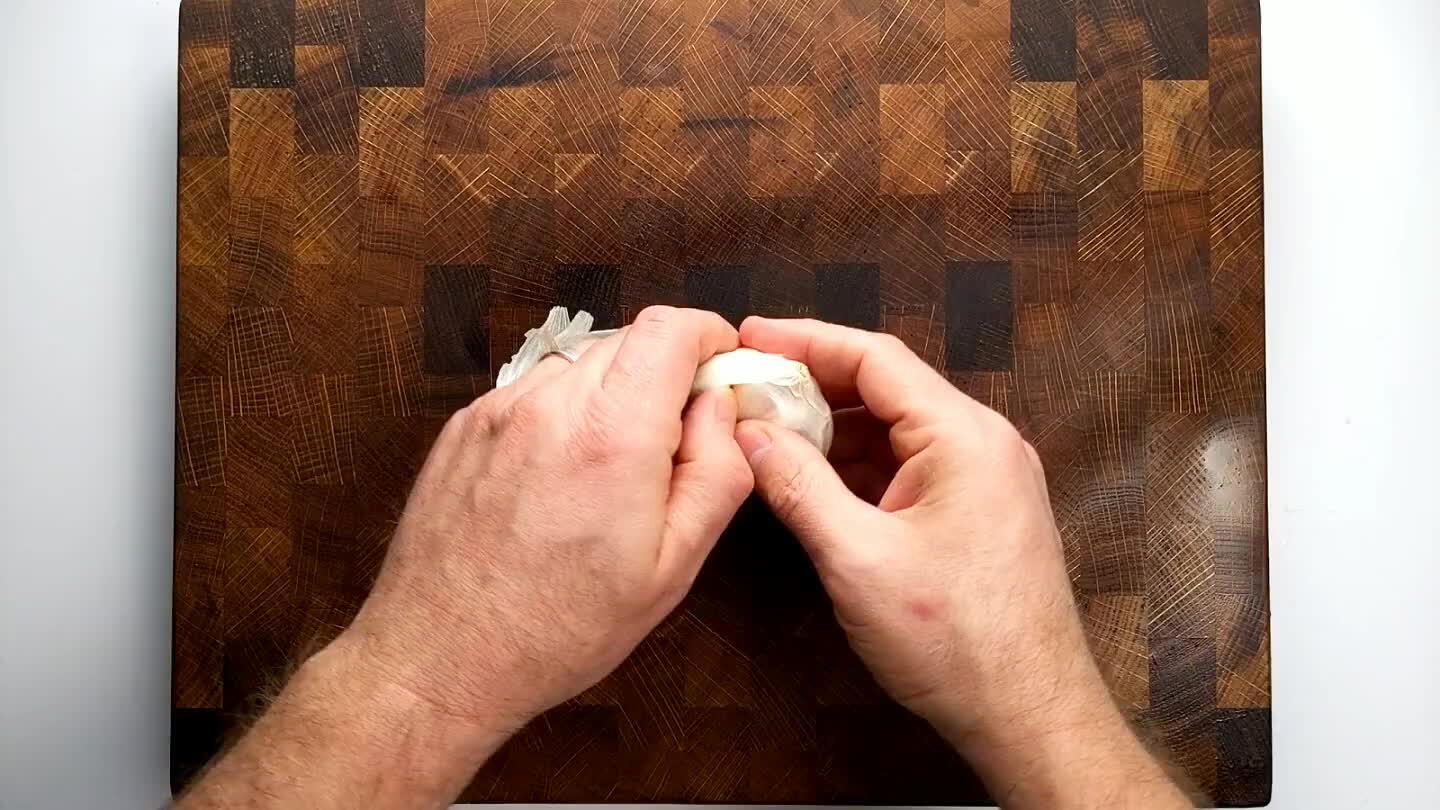 Peel garlic cloves and chop or grate to a fine paste.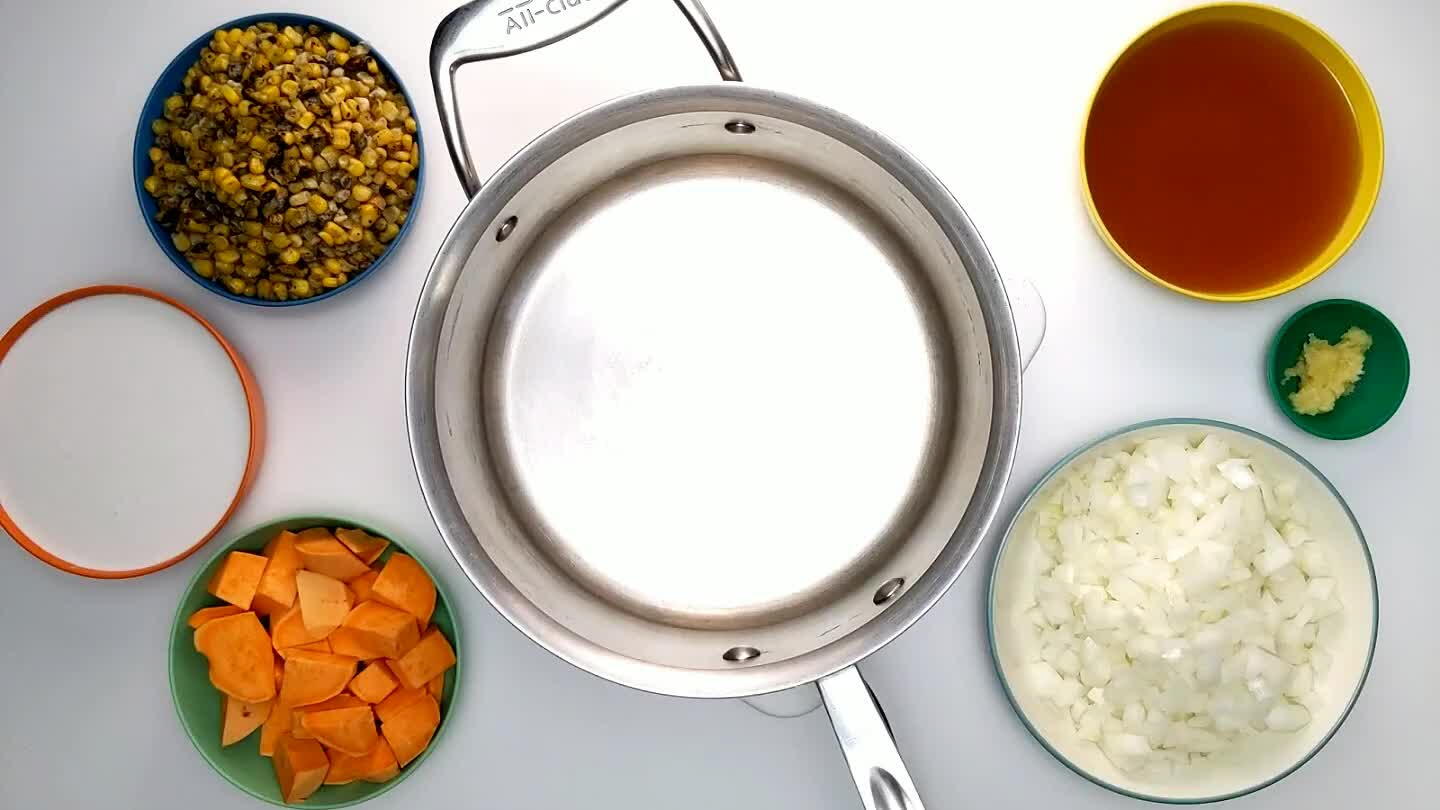 Warm some oil over medium heat in a saucepan, with a capacity of at least 4 quarts.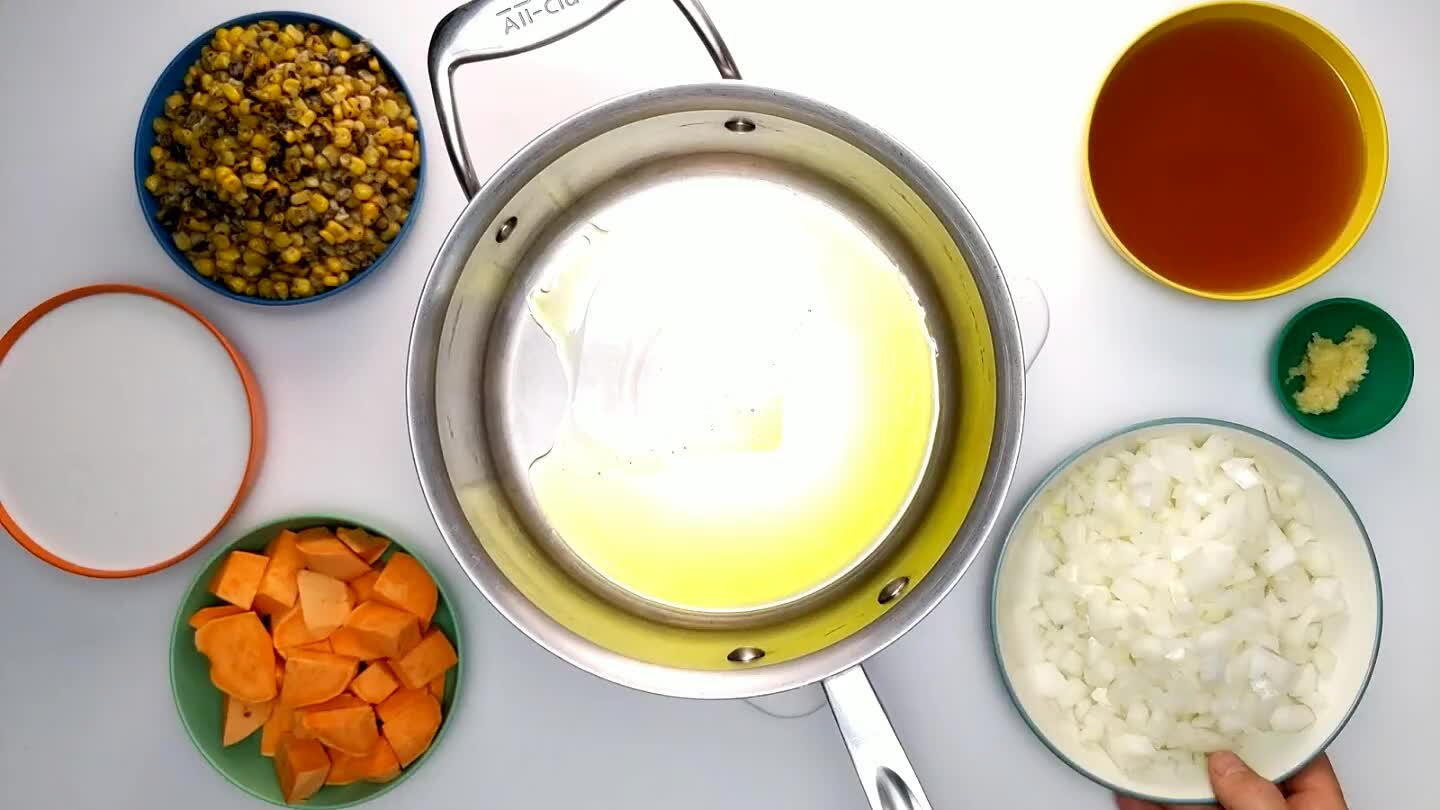 Add the diced onion. Stir over heat until the onion begins to turn translucent.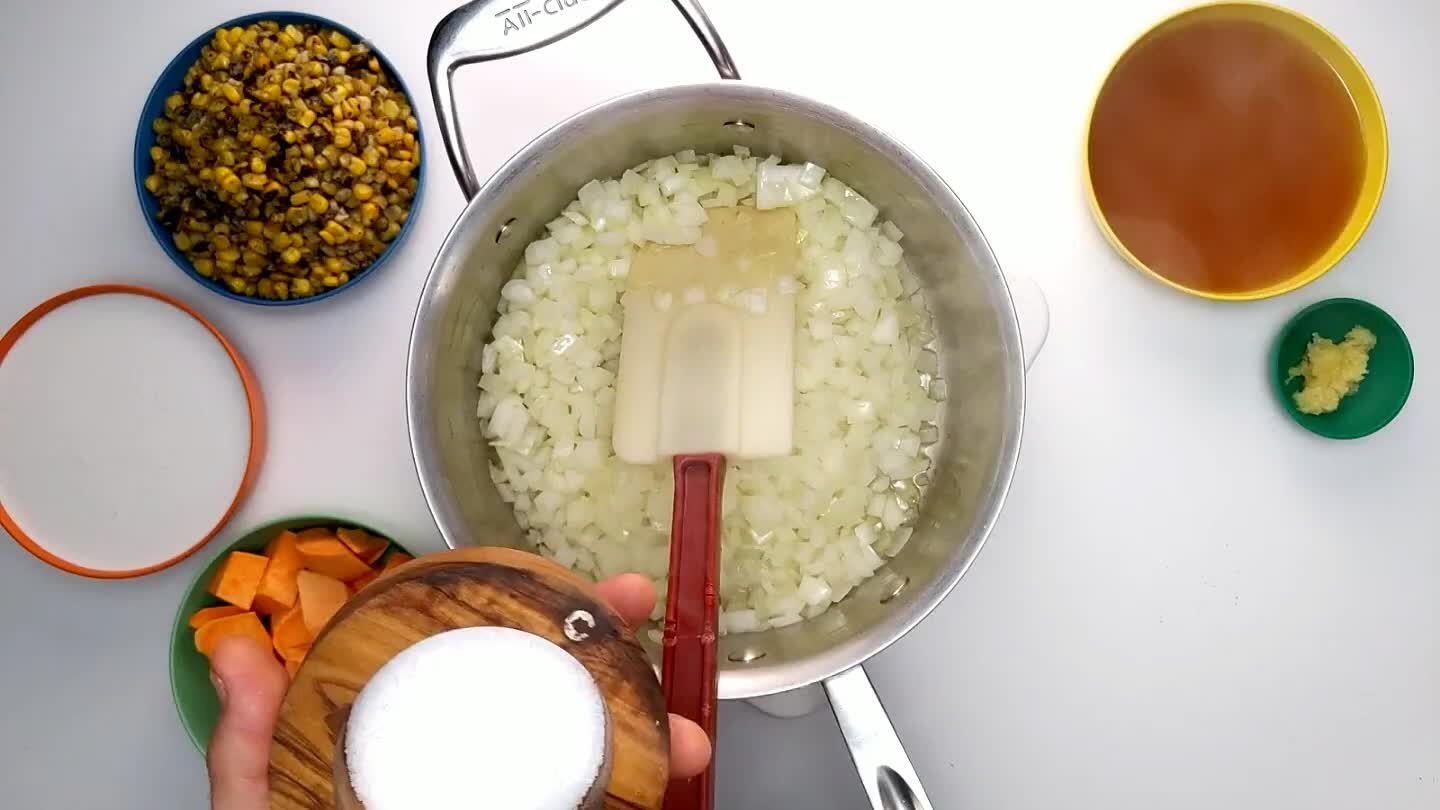 Adding a little salt and pepper here will help the onion cook and give the pepper a chance to evolve with the heat.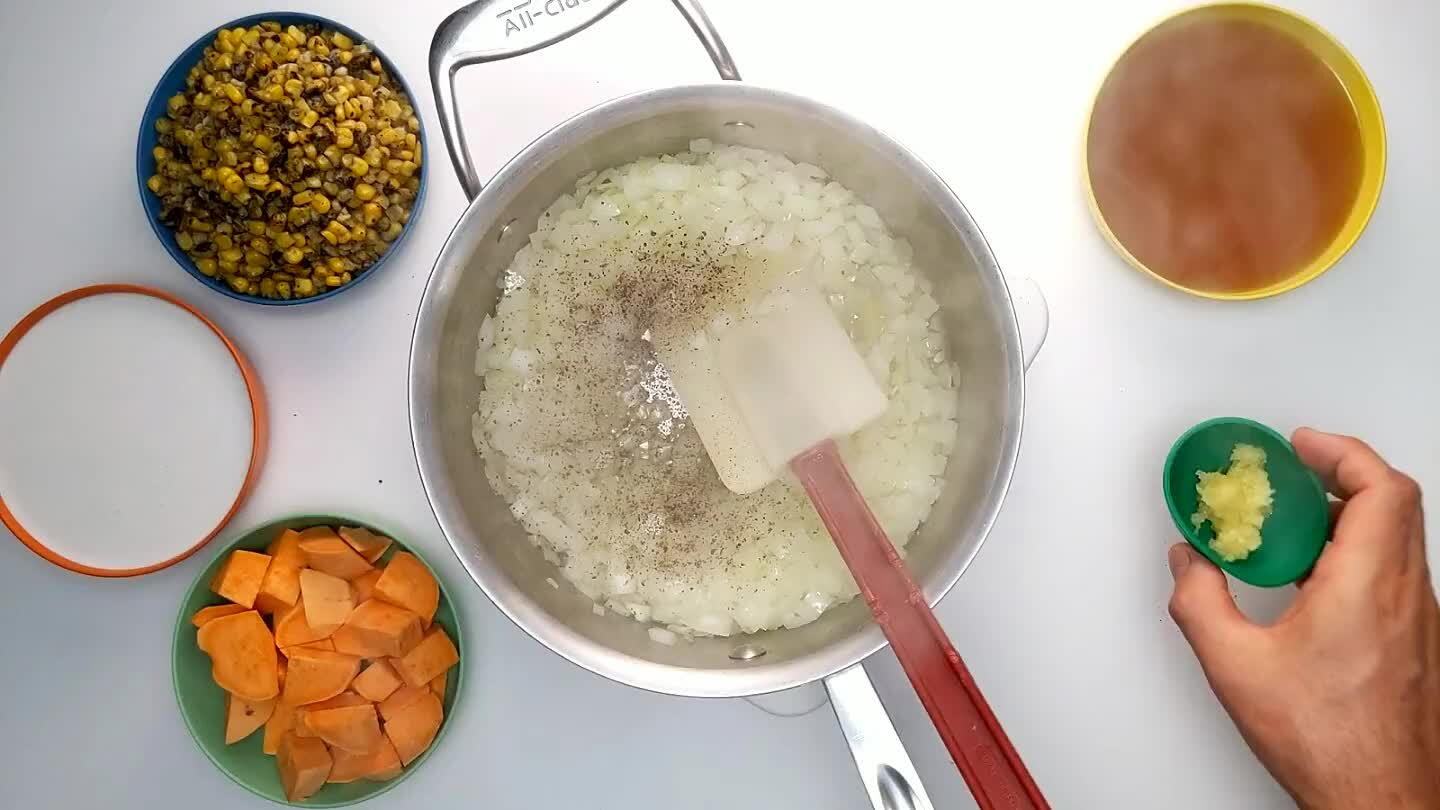 Stir in the crushed garlic. Toast briefly, at least until that distinct garlic aroma hits you.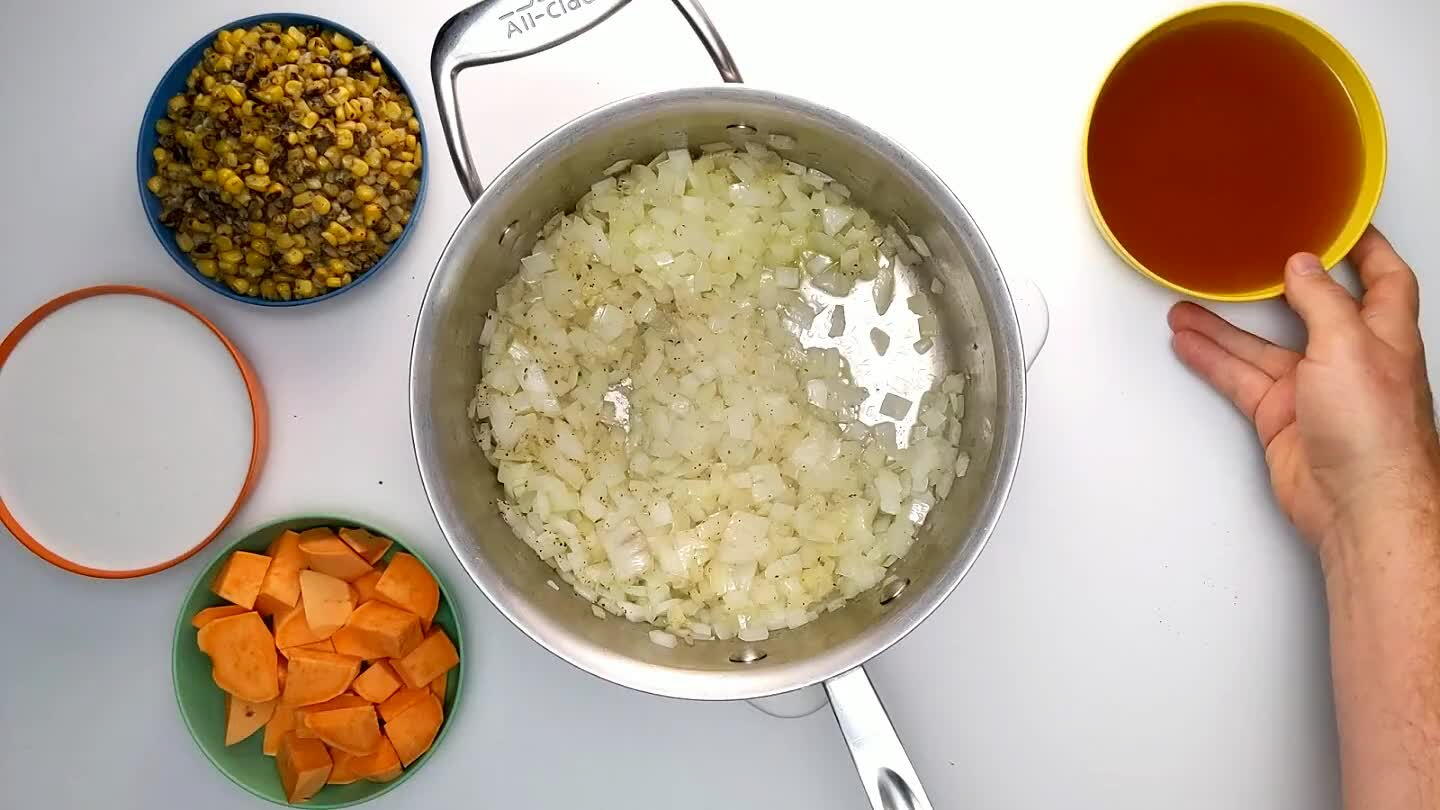 Stir in the vegetable broth.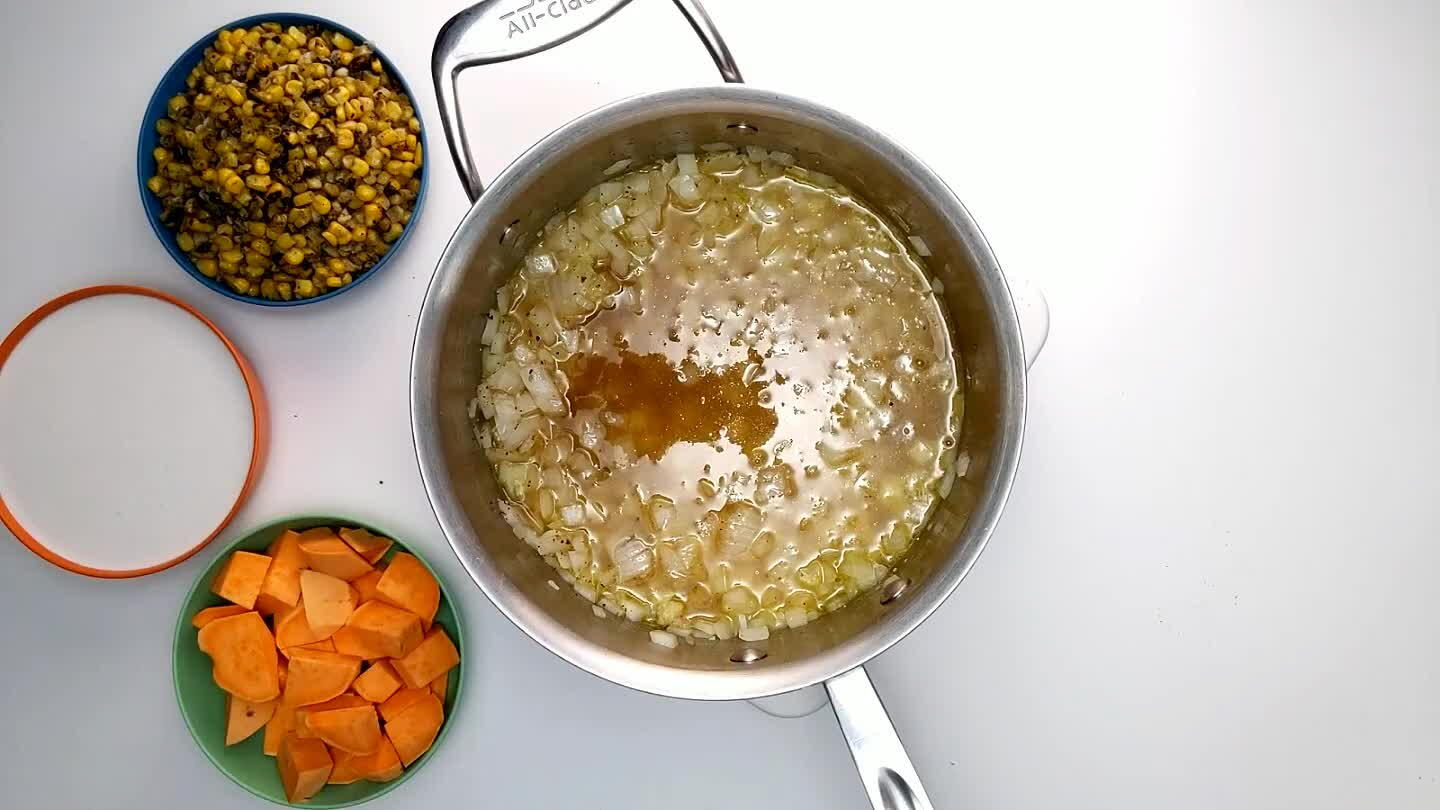 Add the chopped sweet potatoes.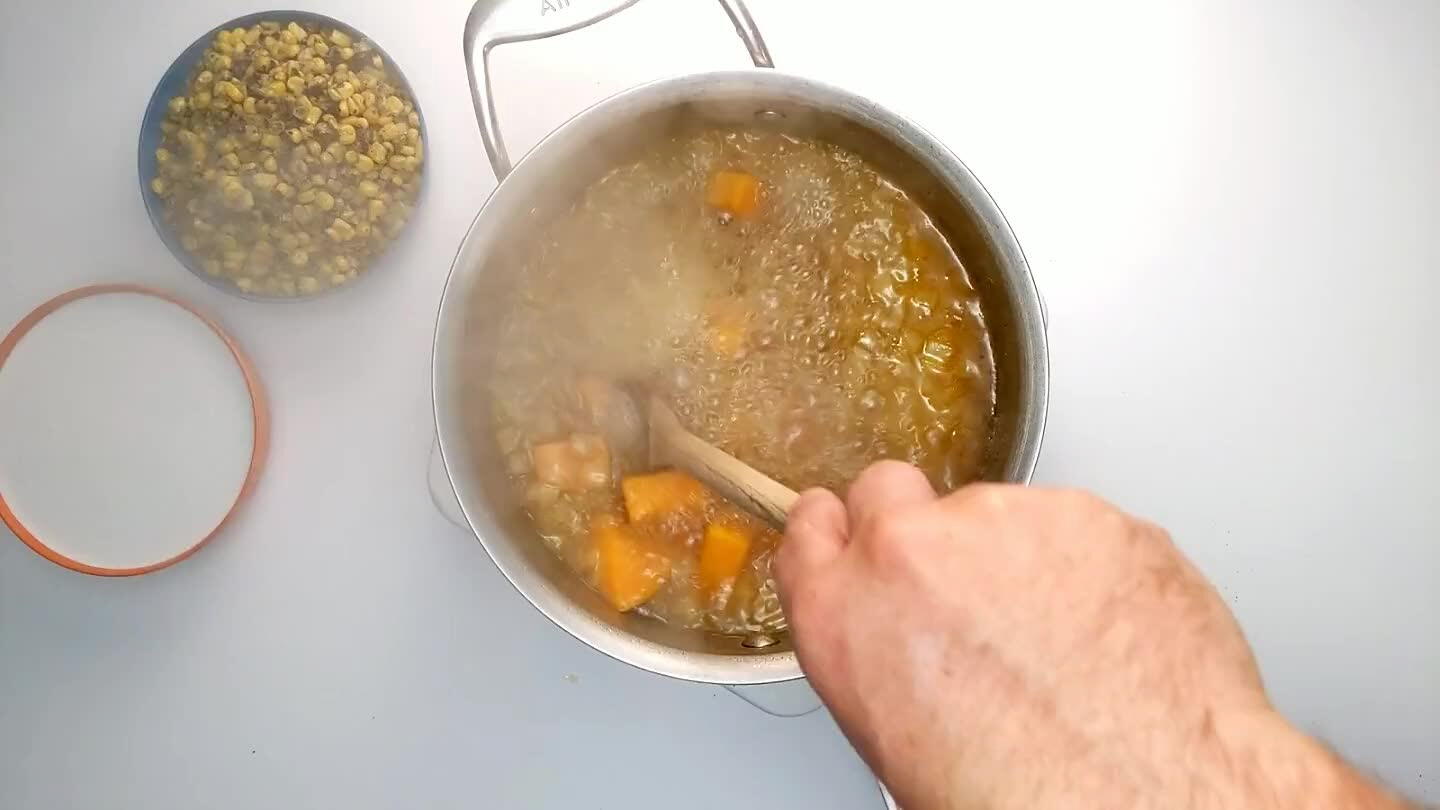 Bring to a gentle simmer and hold for 10 minutes, or long enough to cook the sweet potato chunks tender.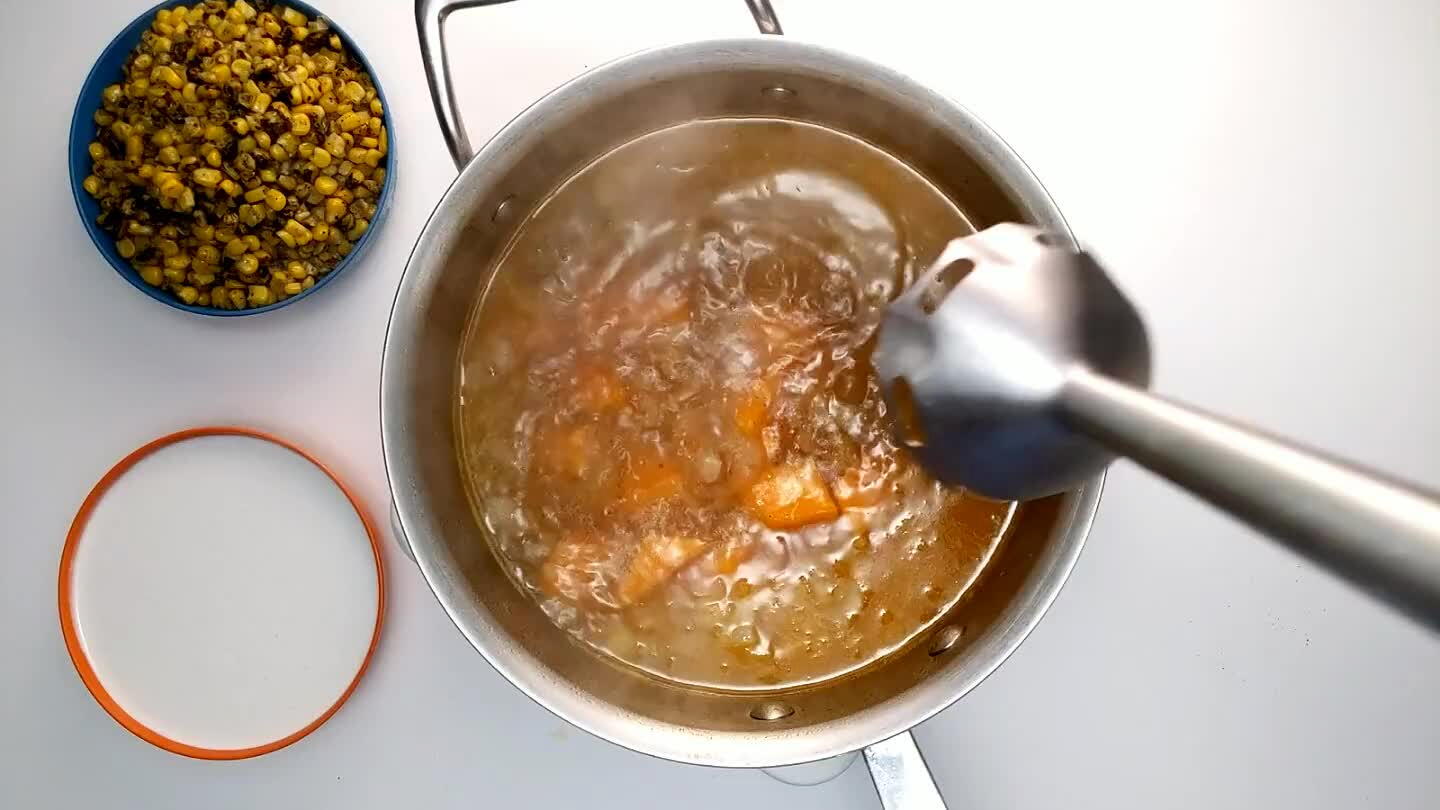 Blend until smooth. Using an immersion blender here is convenient, as it avoids having to transfer the liquid to a blender. If you do use a blender, be careful and start at the lowest speed. Blending hot liquids will generate a lot of pressure in your blender.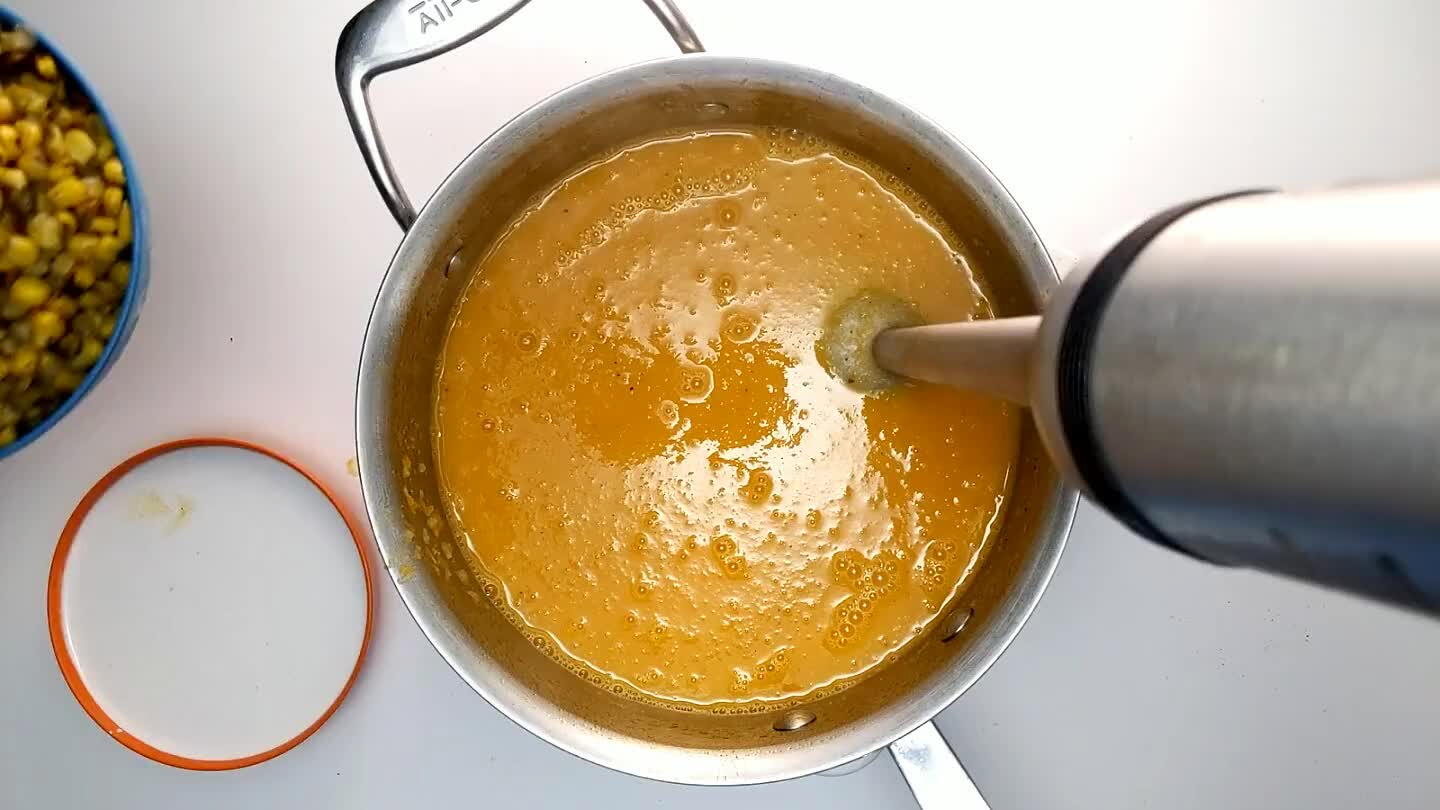 Add the corn. Give it a few minutes to cook through, then blend roughly. I like to leave a little texture in a corn chowder. It should not be a smooth puree.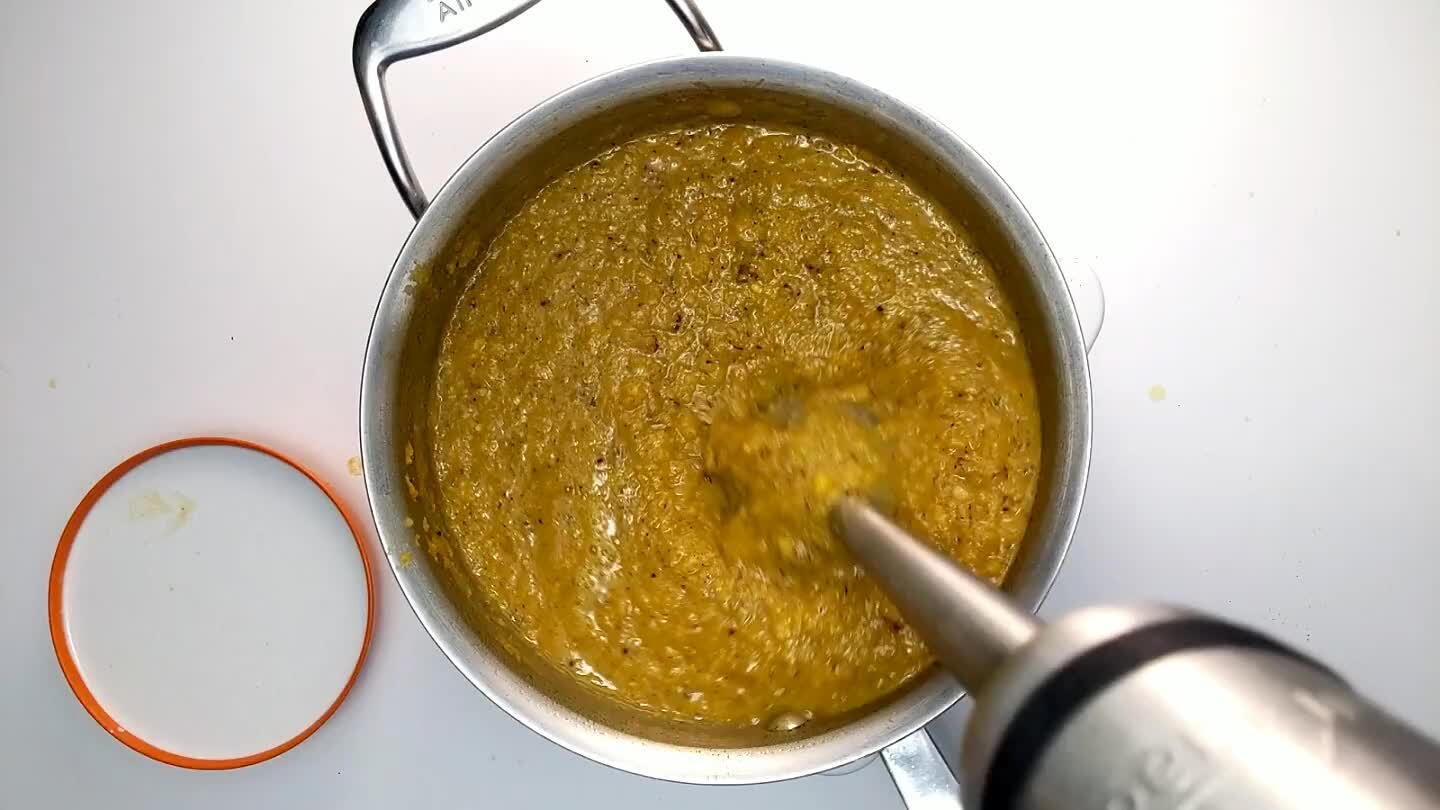 Add the coconut milk and stir or blend to mix.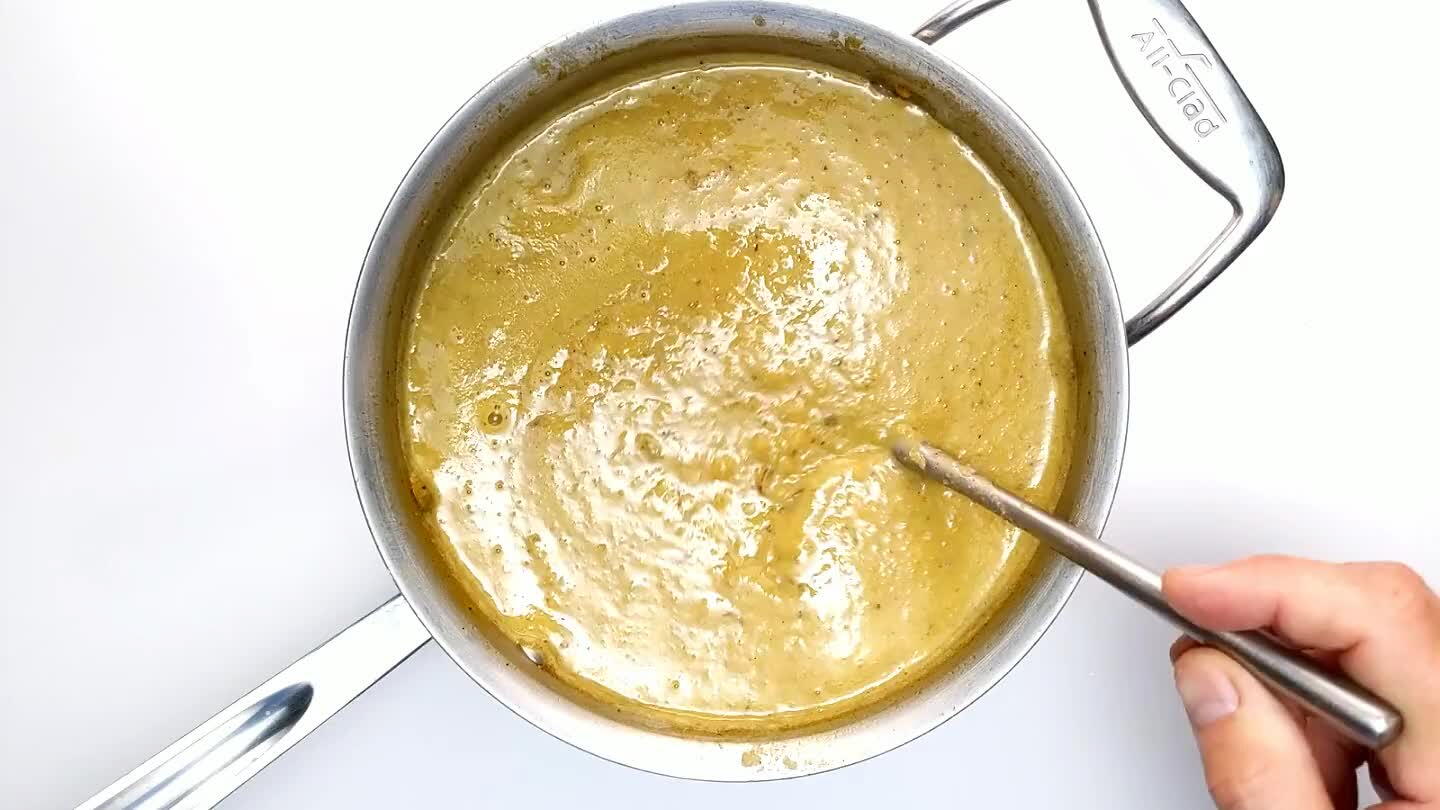 Add some lime juice to taste.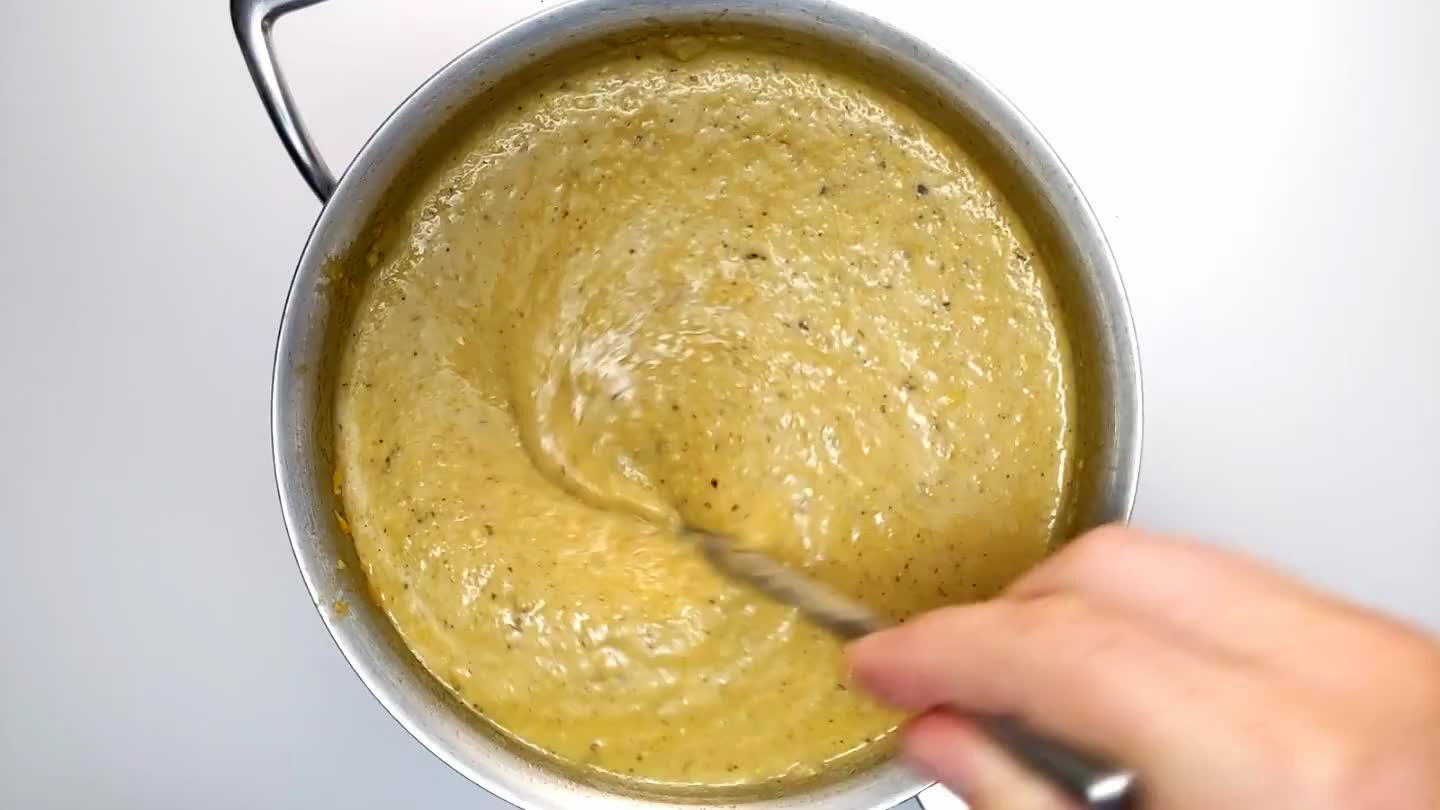 Make your final adjustments with salt and pepper.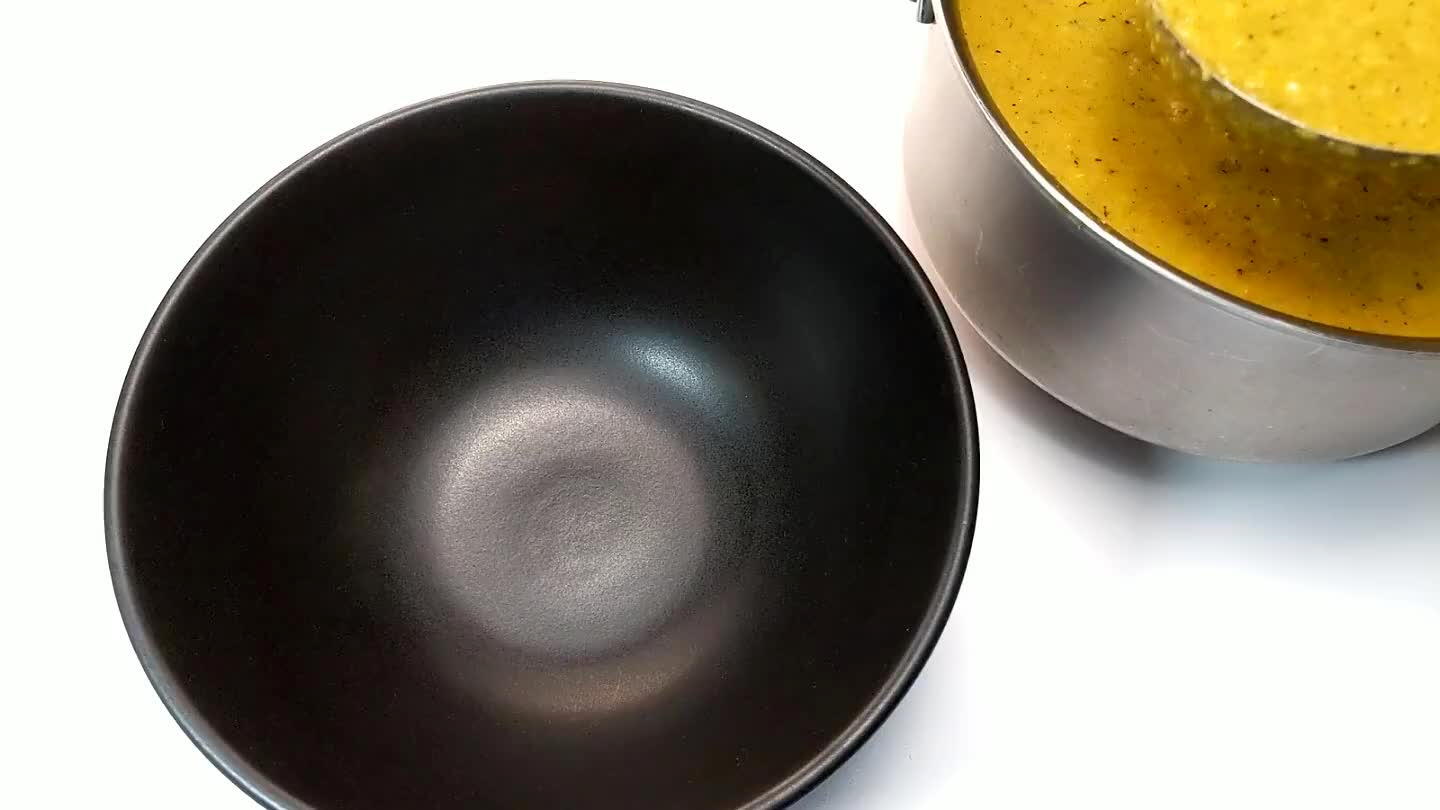 Serve and garnish with chopped cilantro.