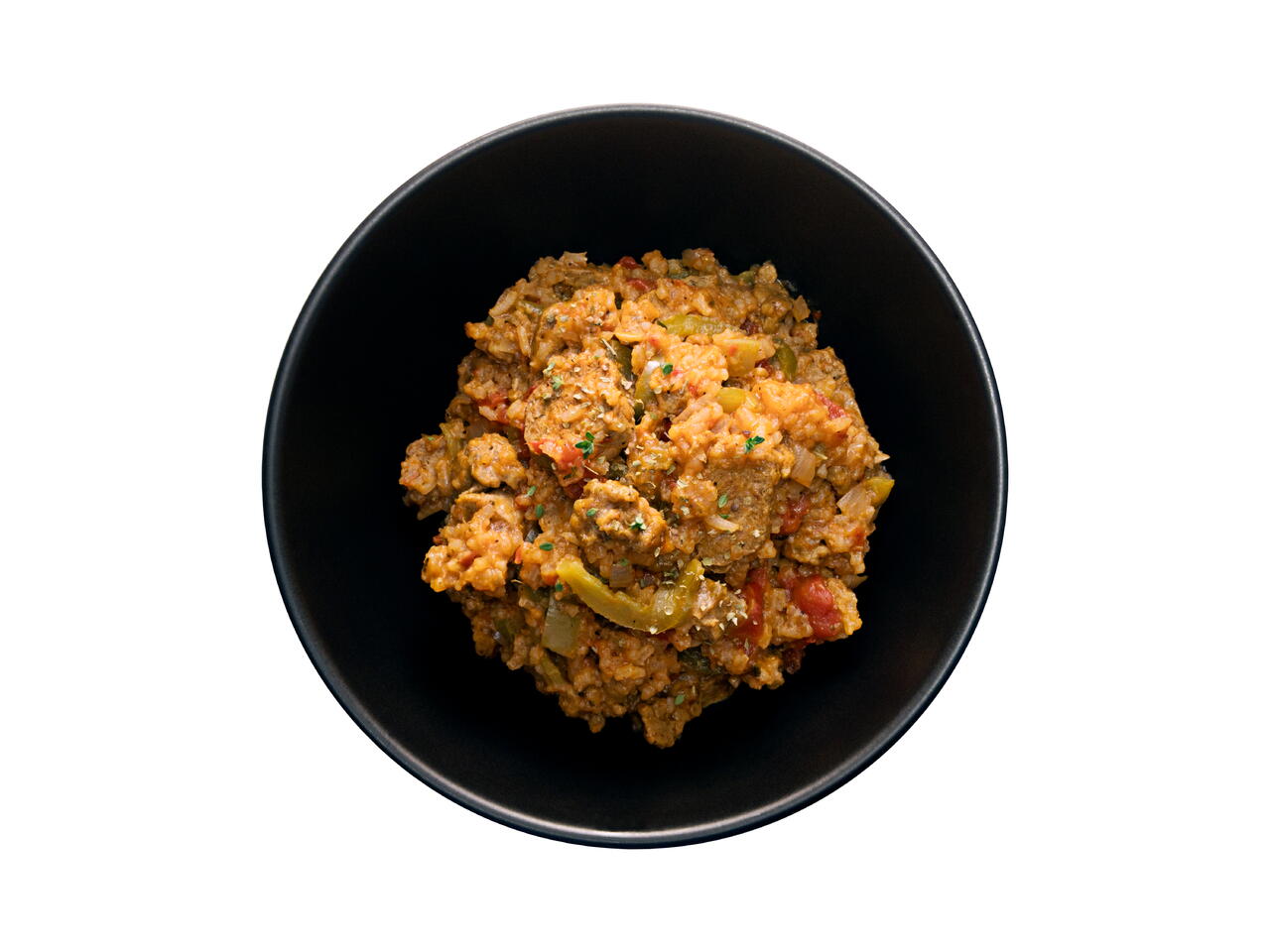 Recipe video made by Ryan
Published on 07/01/2020, viewed by 1382 , 0 Comments
5 portions
40m
It's amazing what they're doing with fake meat these days. A passable substitute for Italian sausage makes this jambalaya barely distinguishable from the real deal.
What you will need
2 cloves Garlic
1 Yellow Onion
3 stalks Celery
1 Green Bell Pepper
1 Tbsp Olive Oil
8 oz. Vegan Italian Sausage
1/2 tsp Smoked Paprika
1/2 tsp Ground Black Pepper
1 tsp Dried Oregano
1 sprig Fresh Thyme
28 oz. can Diced Tomatoes
32 oz. Vegetable Broth
1 cup White Rice
8 oz. Seitan
(Nutritional facts 74 calories, 2.66 g fat, 9.26 g carbohydrates, 3.42 g protein, 7 mg cholesterol, 187 mg sodium)
How to cook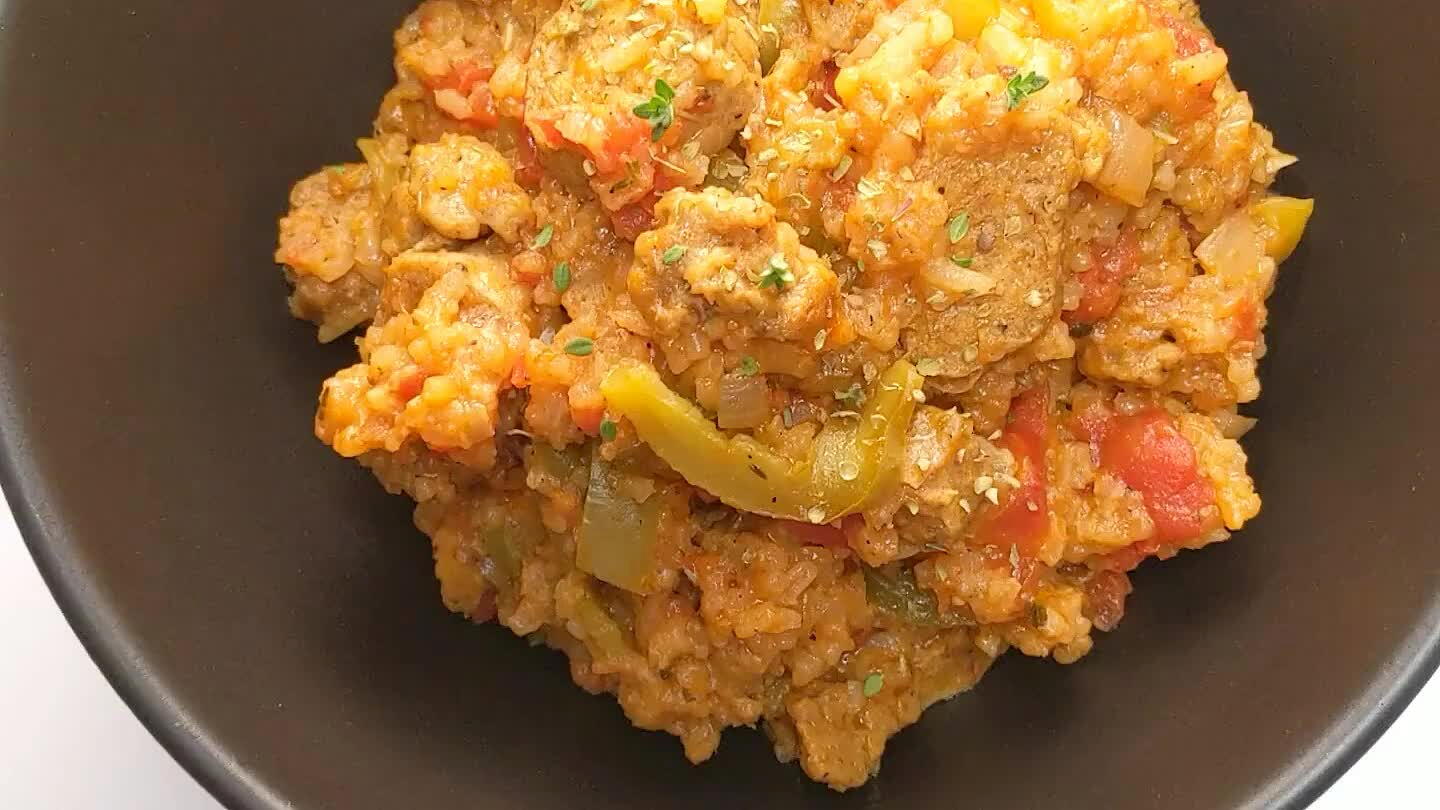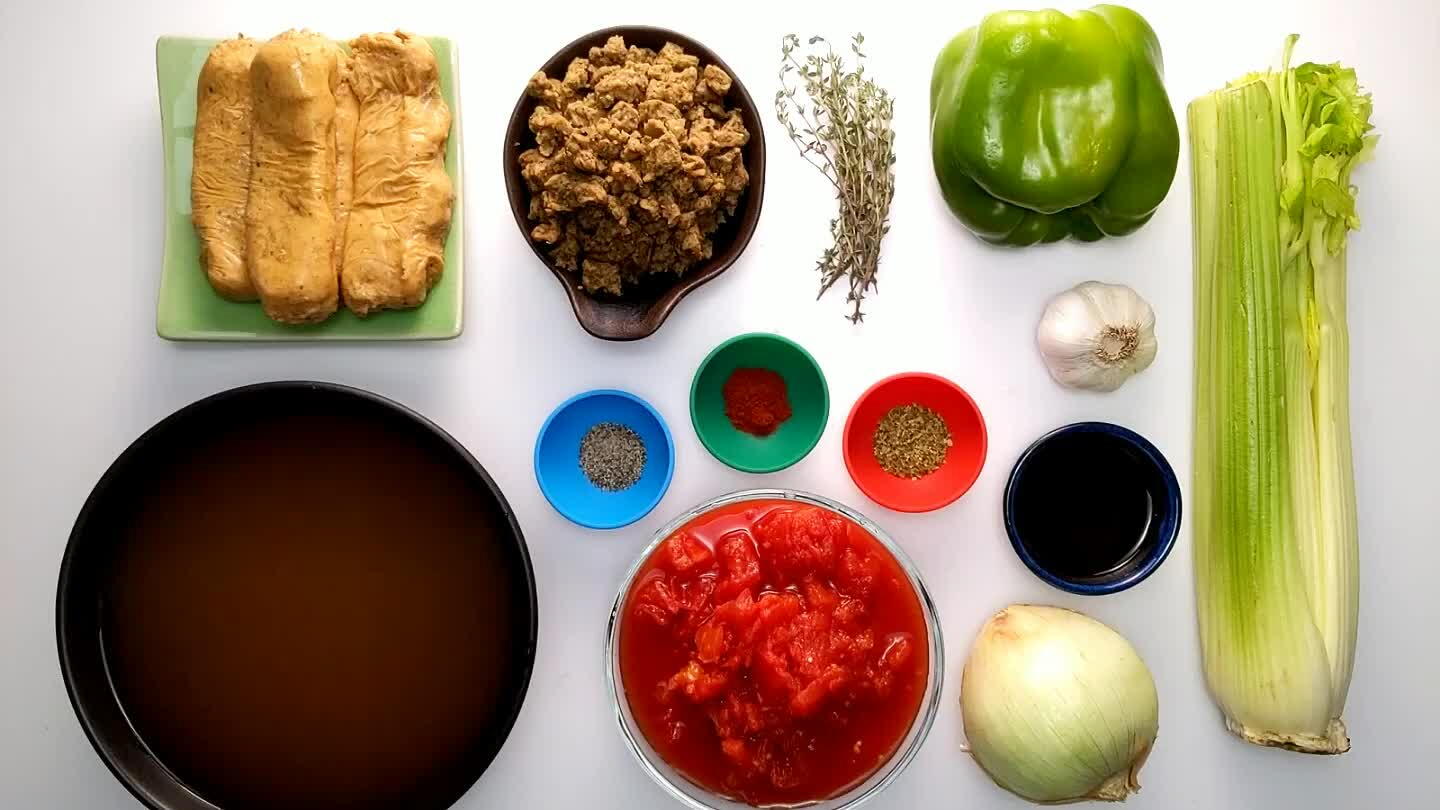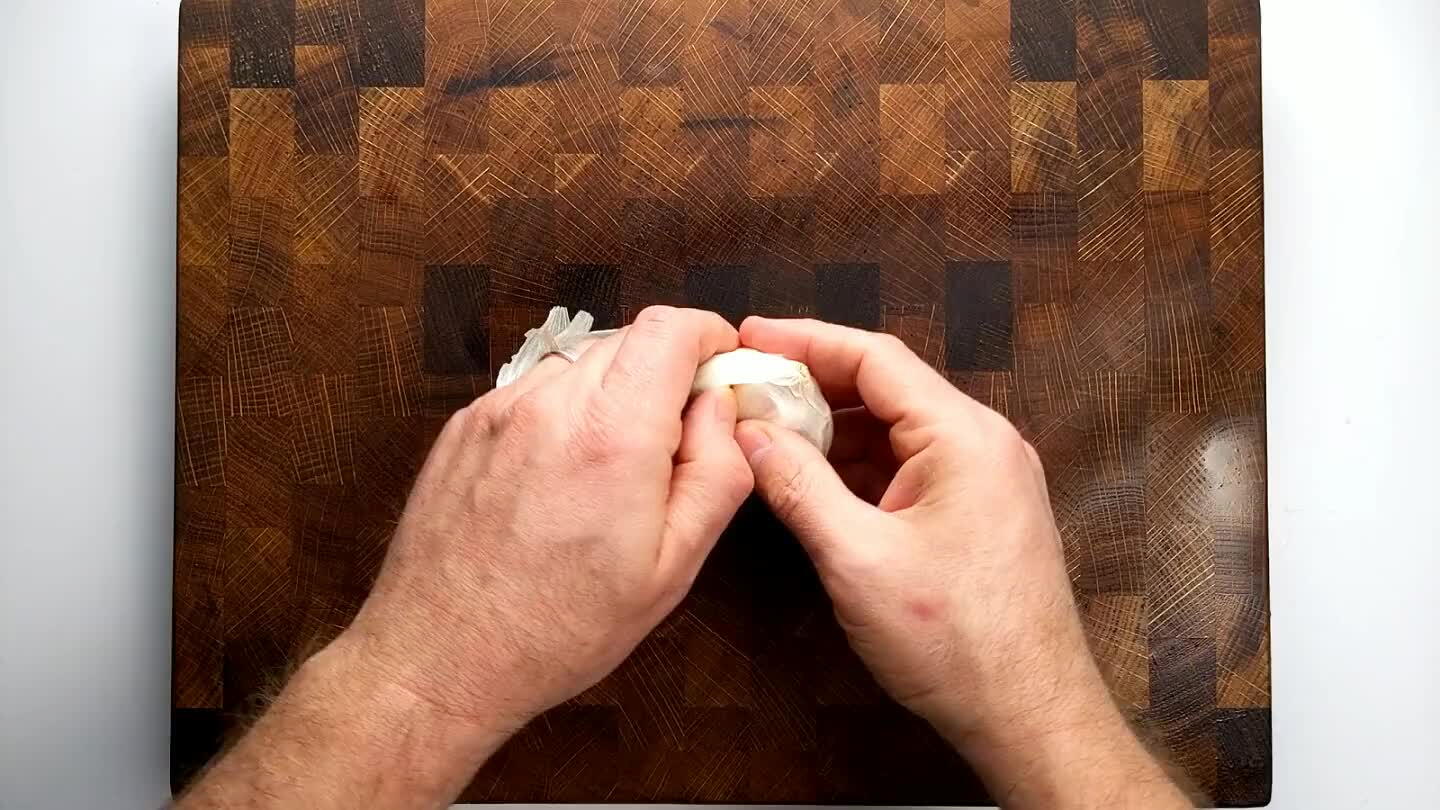 Peel garlic cloves and chop or grate to a fine paste.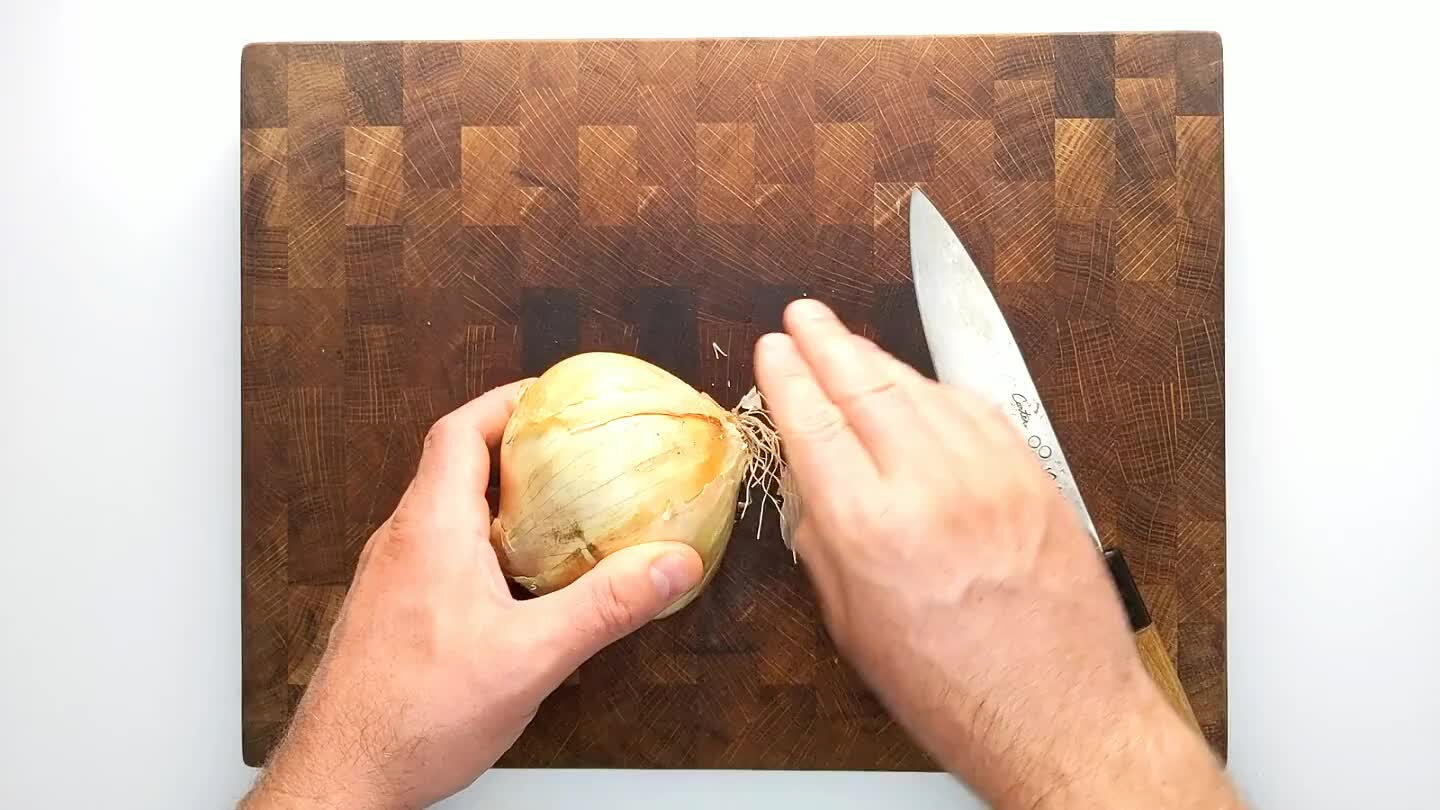 Remove the stem tip and slice in half through the stem to root axis. Slice from the top, perpendicular to the sliced stem face without cutting through the root end. Slice again from the top perpendicular to the previous slice to dice.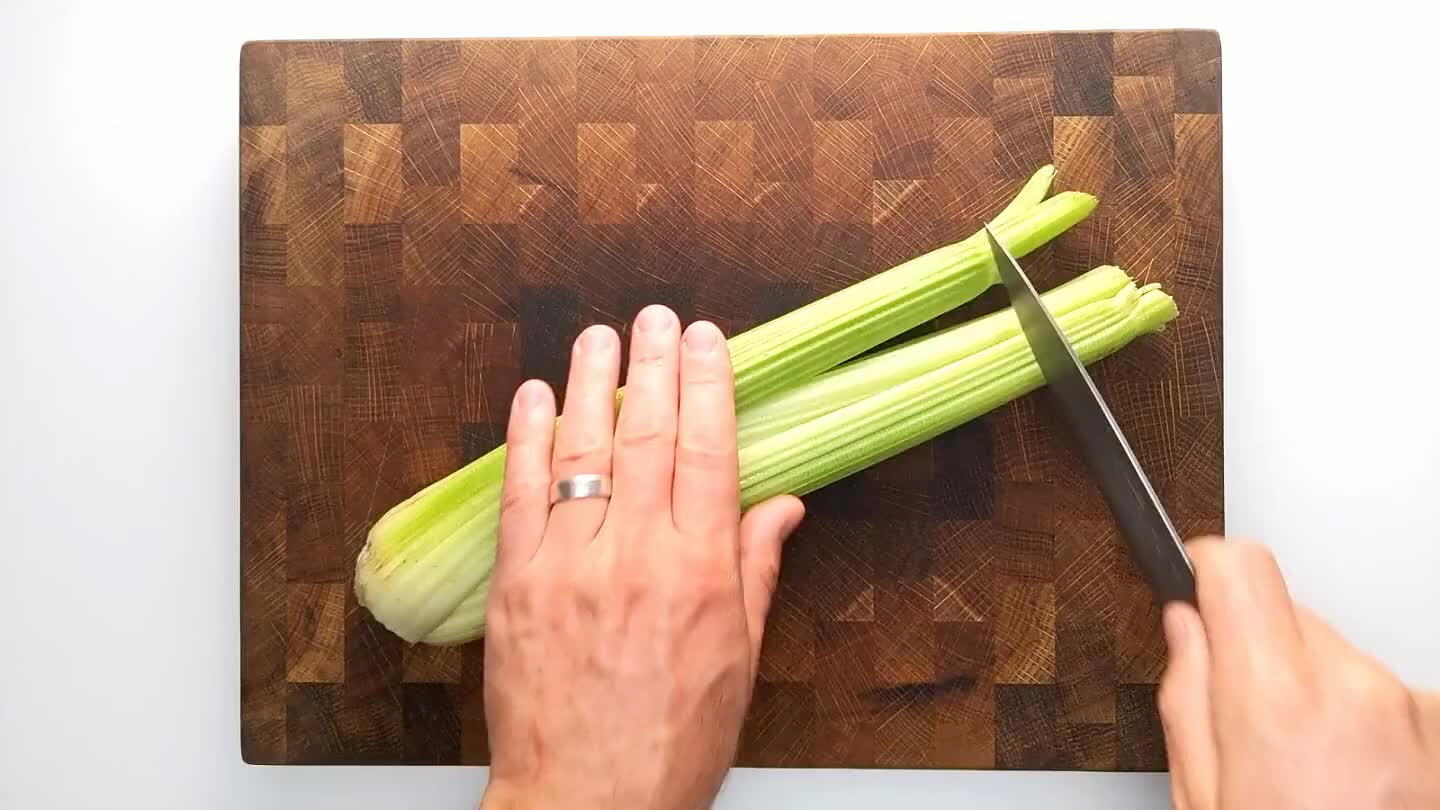 Wash the celery. Remove the stem and tip. Split the stalks in halves or thirds lengthwise, then bundle them up and slice perpendicularly to a small dice.
Slice the red bell pepper in half through the stem. Remove the seeds and stem. Slice into strips.
Heat olive oil in a saucepan over medium heat.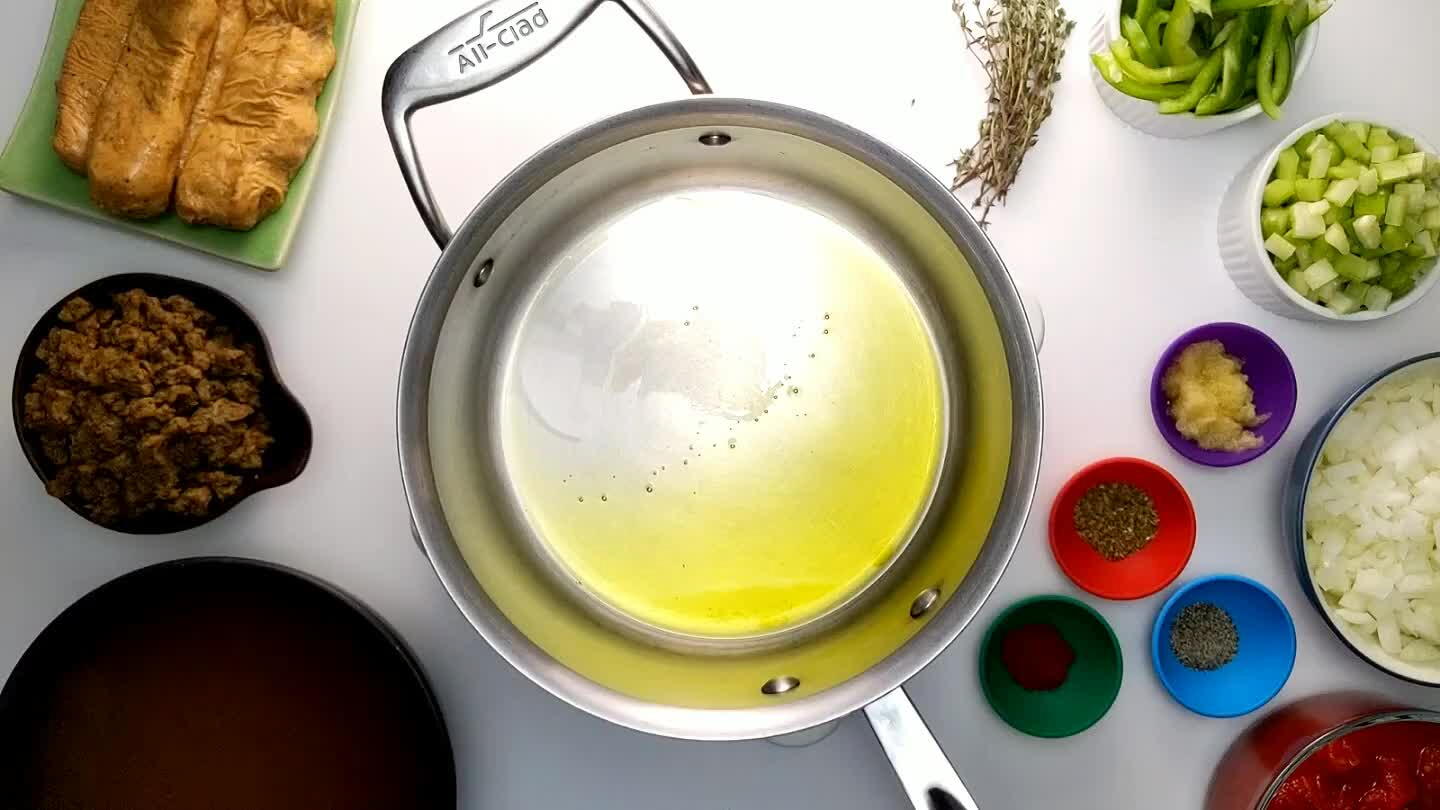 Fry the vegan sausage until crispy on two sides. Then remove it from the pan.
Slice the vegan sausage into rounds and set aside while you complete the rest of the dish.
Add the chopped onion to the still-hot olive oil.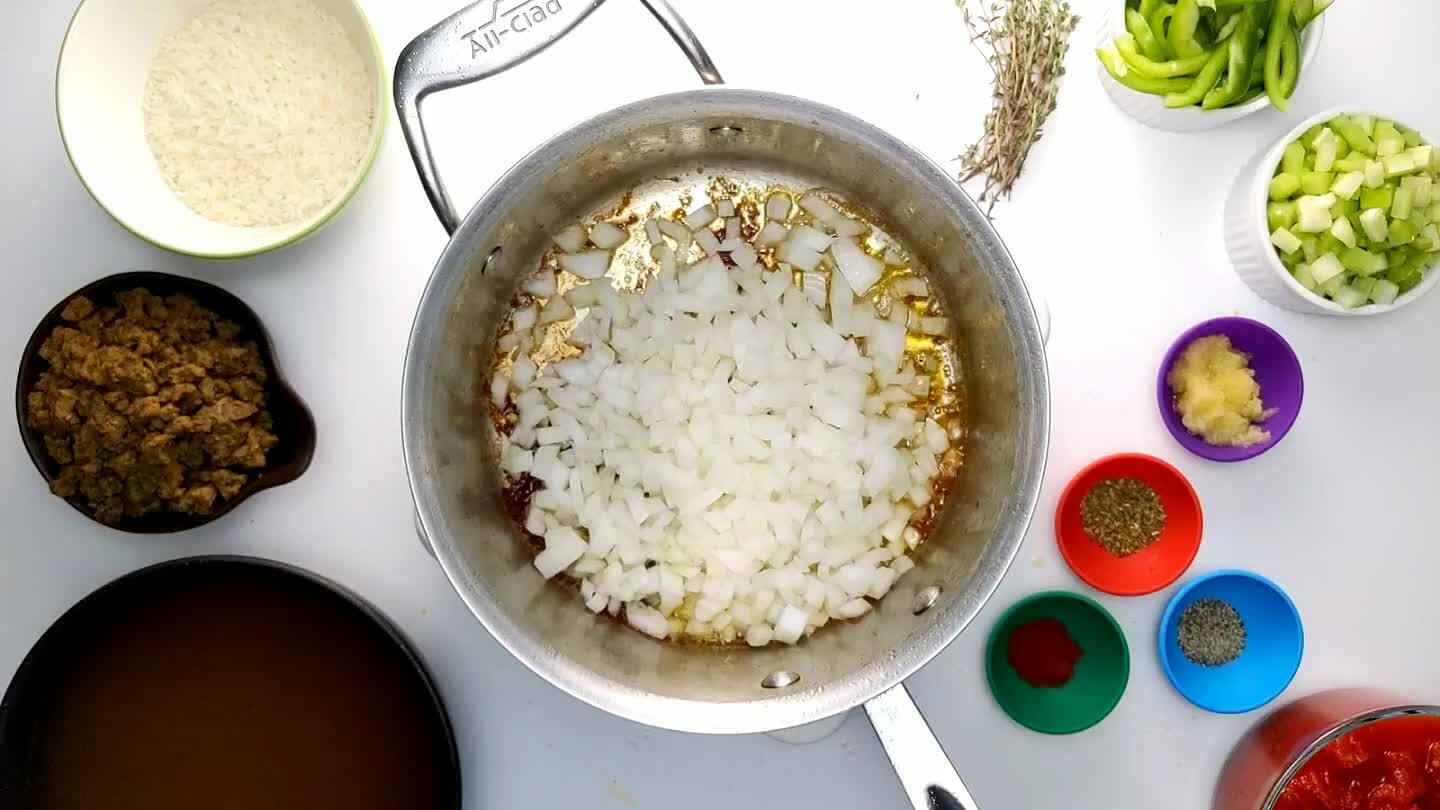 Add the sliced bell pepper.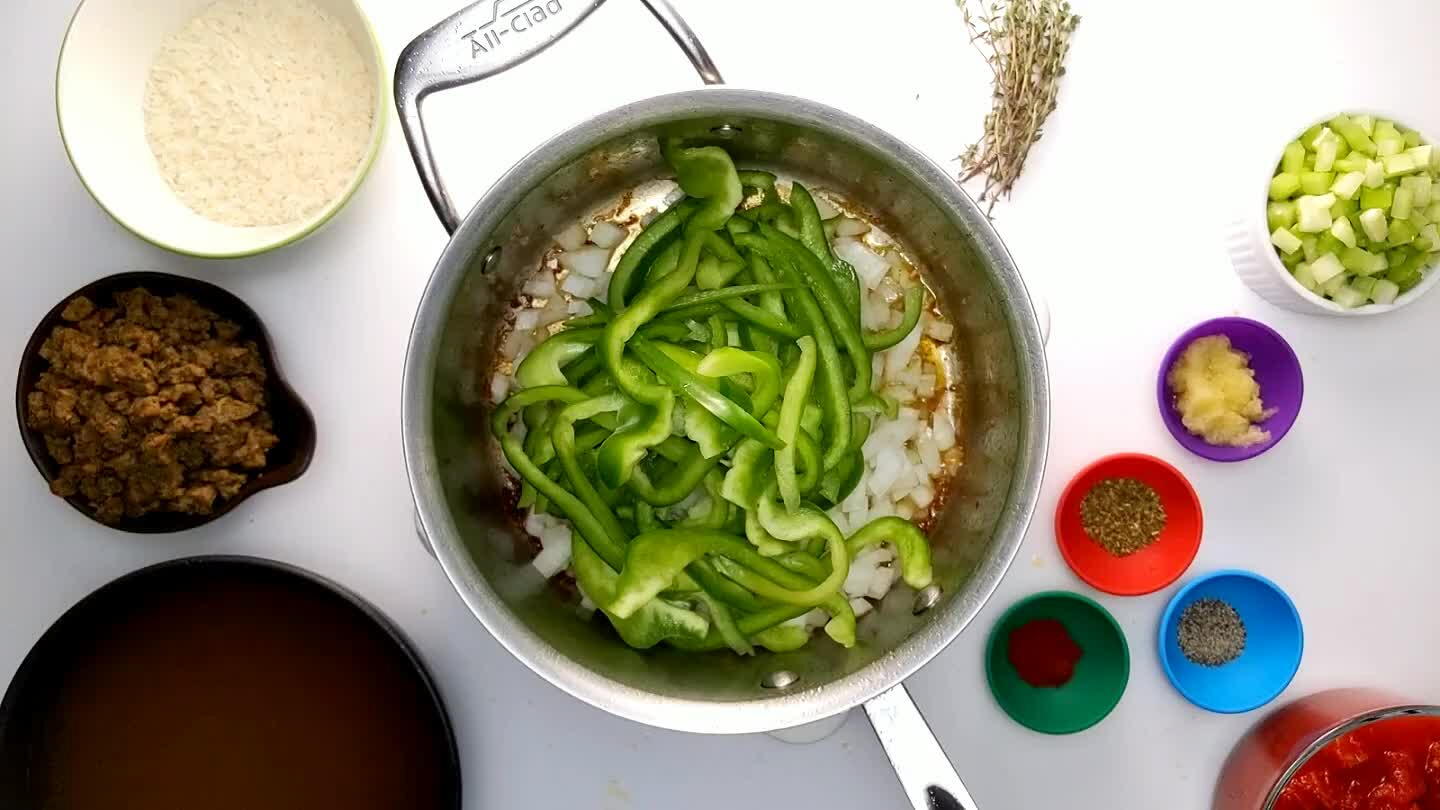 Add the diced celery. Reduce heat to medium-low and cook, stirring frequently, until the vegetables (particularly the celery) are tender.
Stir in the crushed garlic.
Stir in the paprika.
Stir in the ground black pepper.
Stir in the dried oregano. Cook briefly to activate the spices and toast the garlic.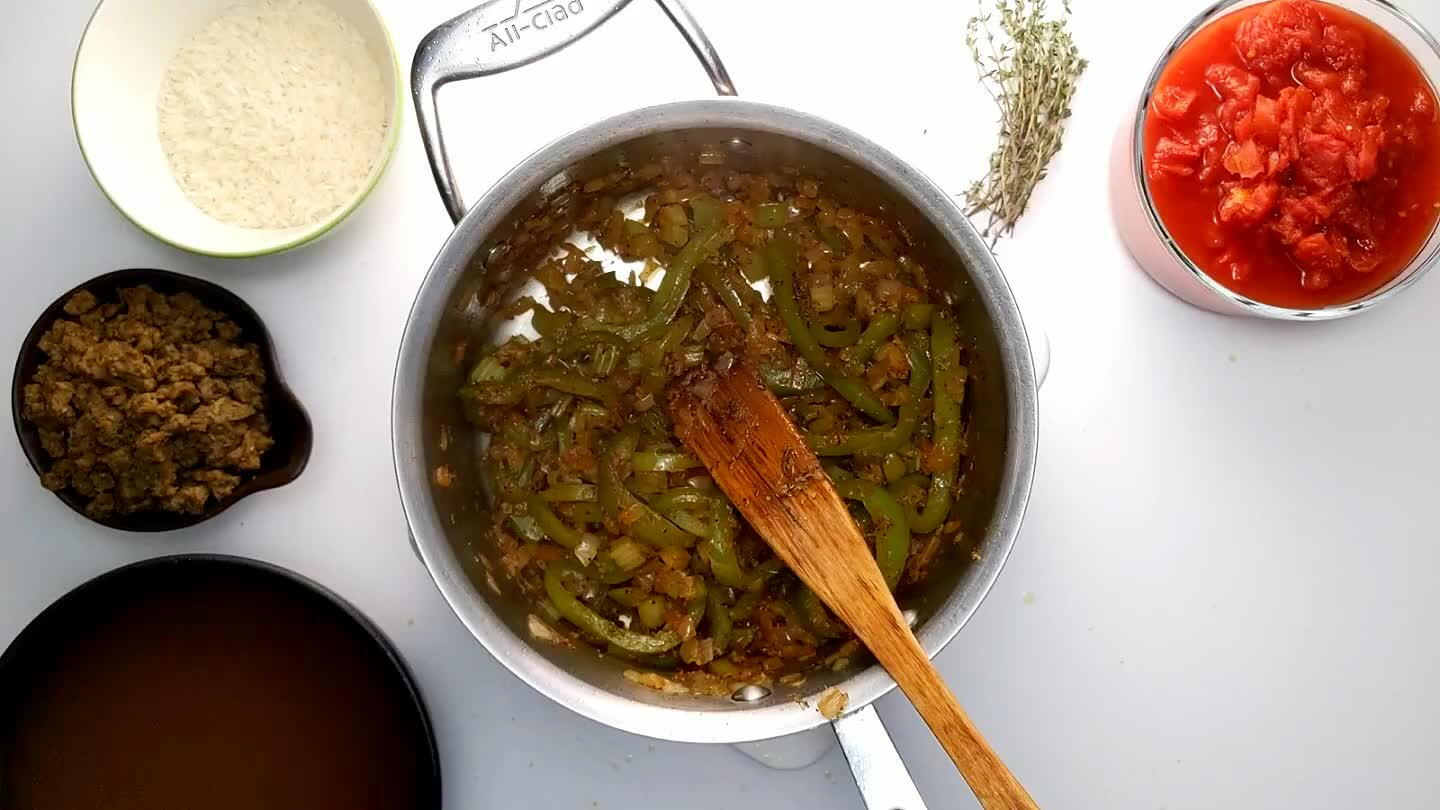 Pick or chop a few sprigs of thyme and add the leaves to the pot. Thyme comes in 2 common forms. One has a very tough, woody stem. The other has a tender stem. You can chop the one with the tender stem, but the woody stem variety should be picked. I actually prefer the woody stem because you can just drag your pinched fingers along the stem to remove the leaves quickly.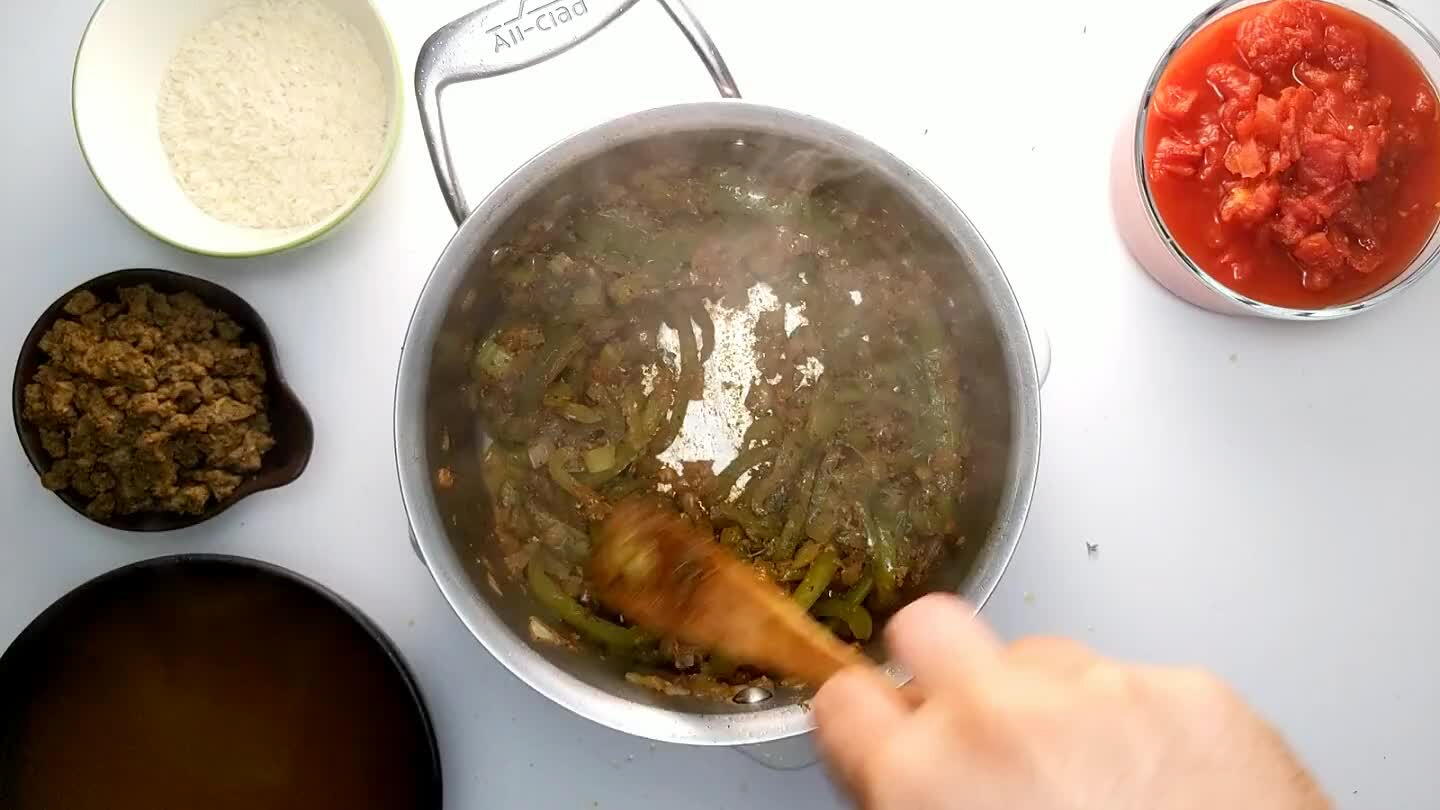 Add the chopped tomatoes. Reduce the tomatoes slightly, stirring constantly.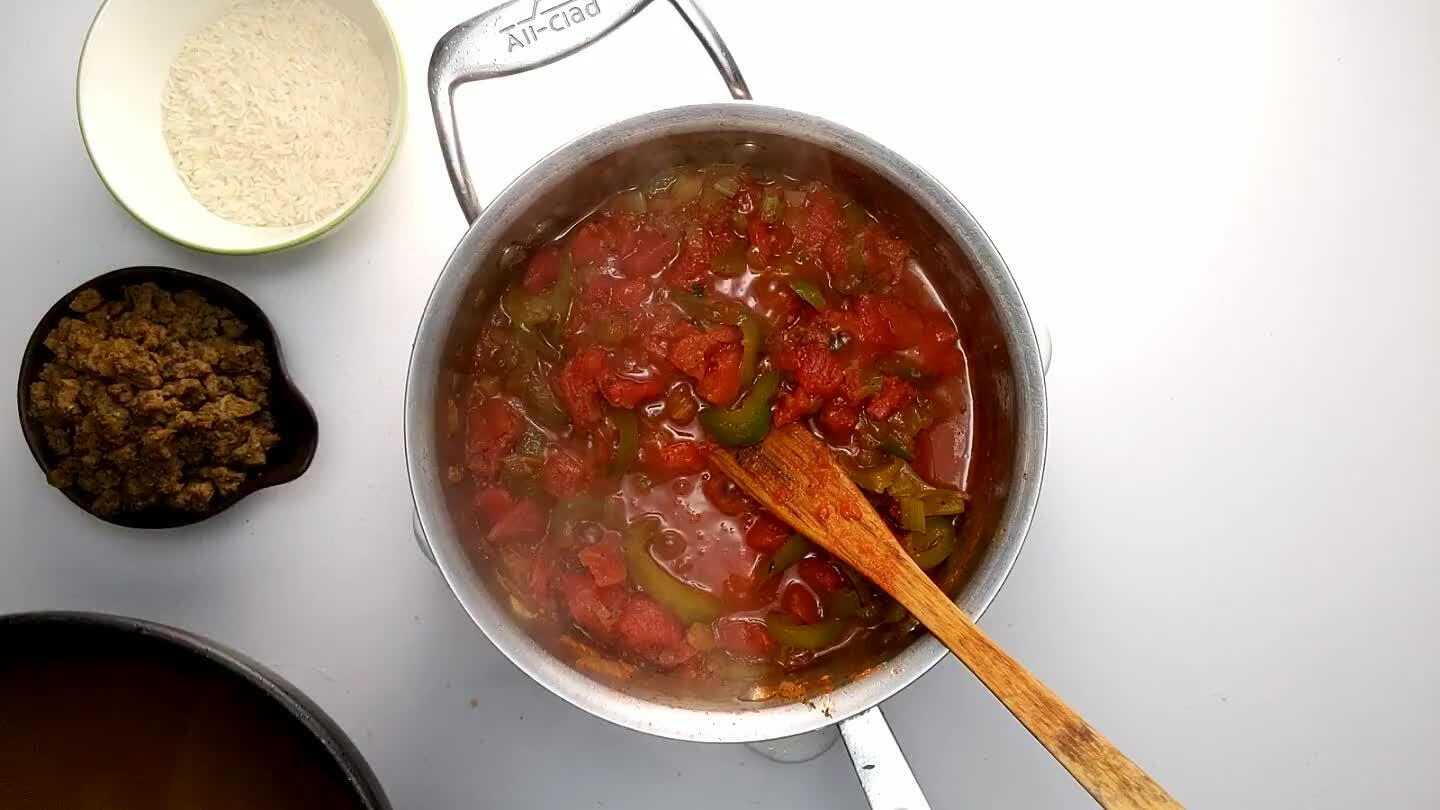 Add the vegetable broth. Bring it to a simmer.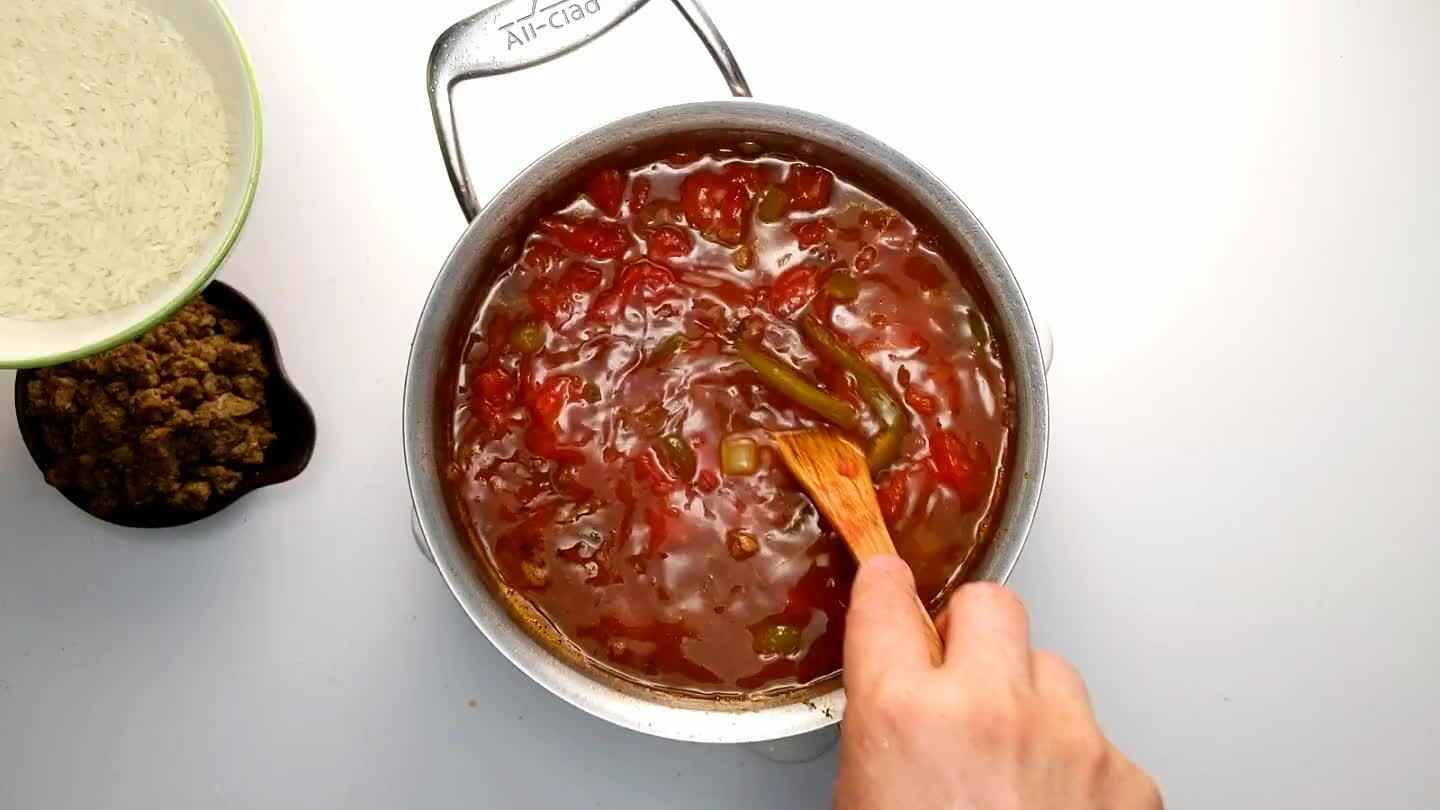 Stir in the rice.
Add the seitan. Crumble it up first if it's stuck together.
Stir in the fried vegan sausage slices. Reduce the heat and simmer for 20-25 minutes, or until the rice is cooked through, stirring frequently. Adjust seasoning as needed and serve.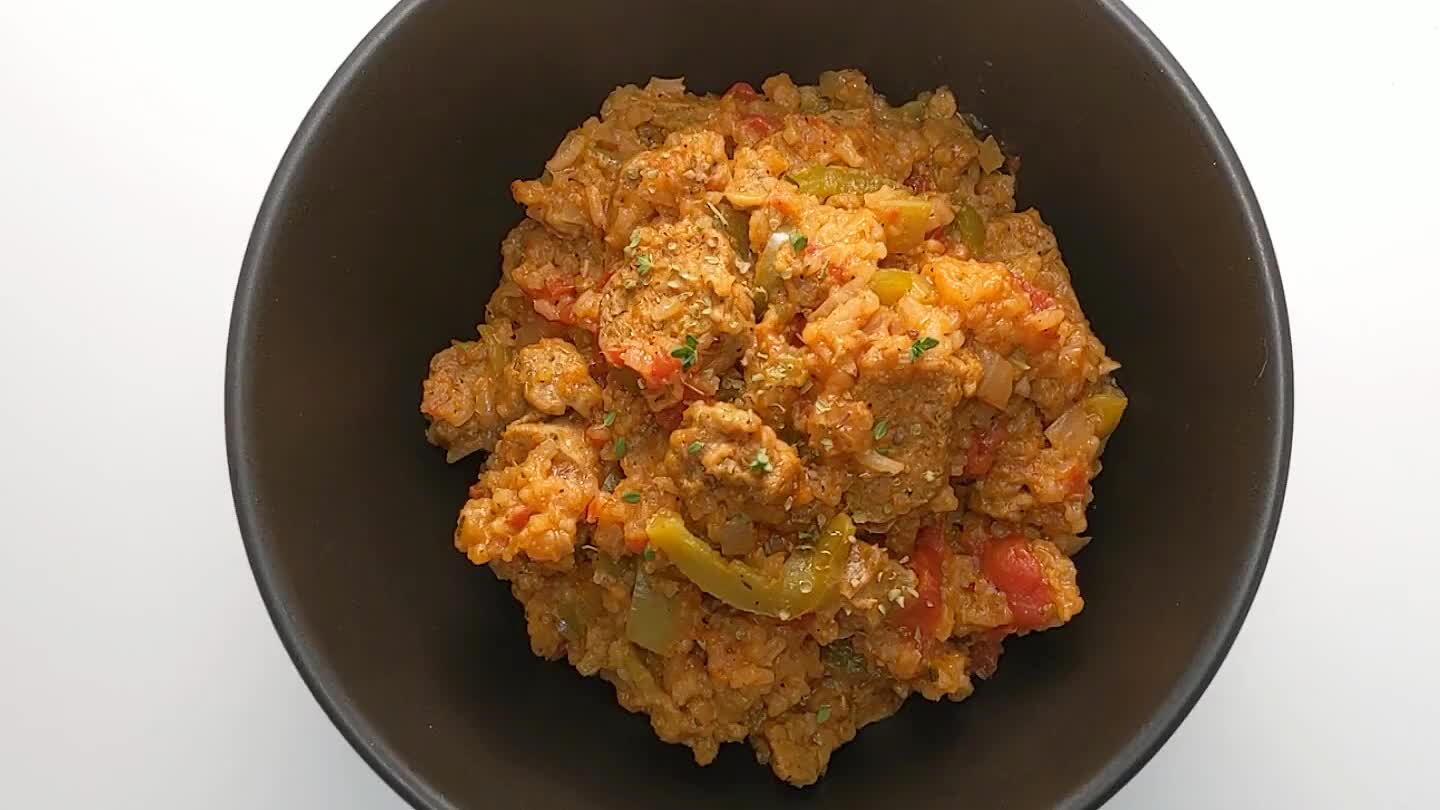 Comments