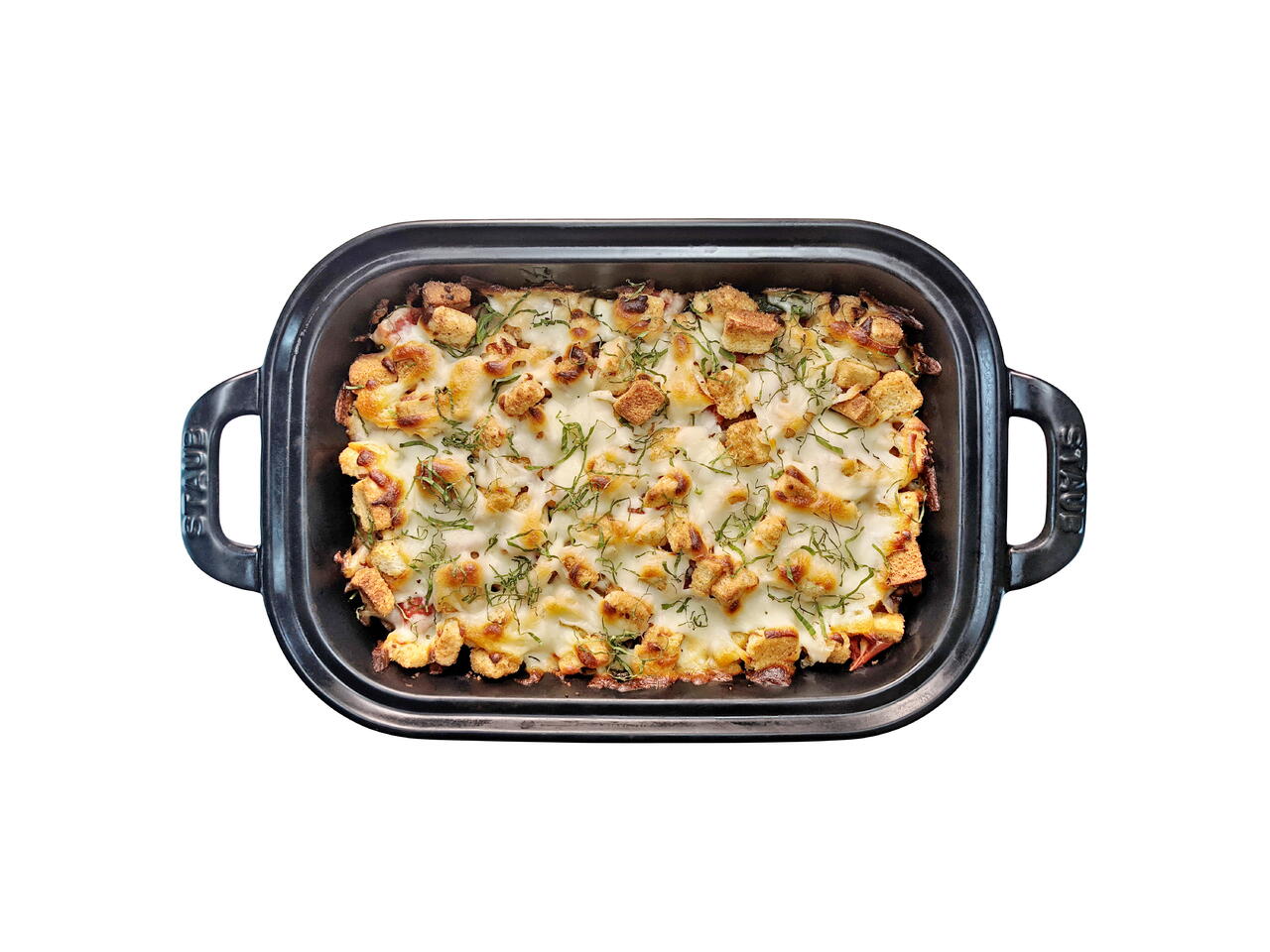 6 portions
Just toss in the ingredients and bake! A great way to use up the zucchini that even the kids will like!
What you will need
2 Zucchini
Salt
24 oz Italian Stewed Tomatoes
5 oz Croutons
Black Pepper
8 oz Shredded Mozzarella
(Nutritional facts 294 calories, 4.44 g fat, 56.73 g carbohydrates, 14.69 g protein, 13 mg cholesterol, 704 mg sodium)
How to cook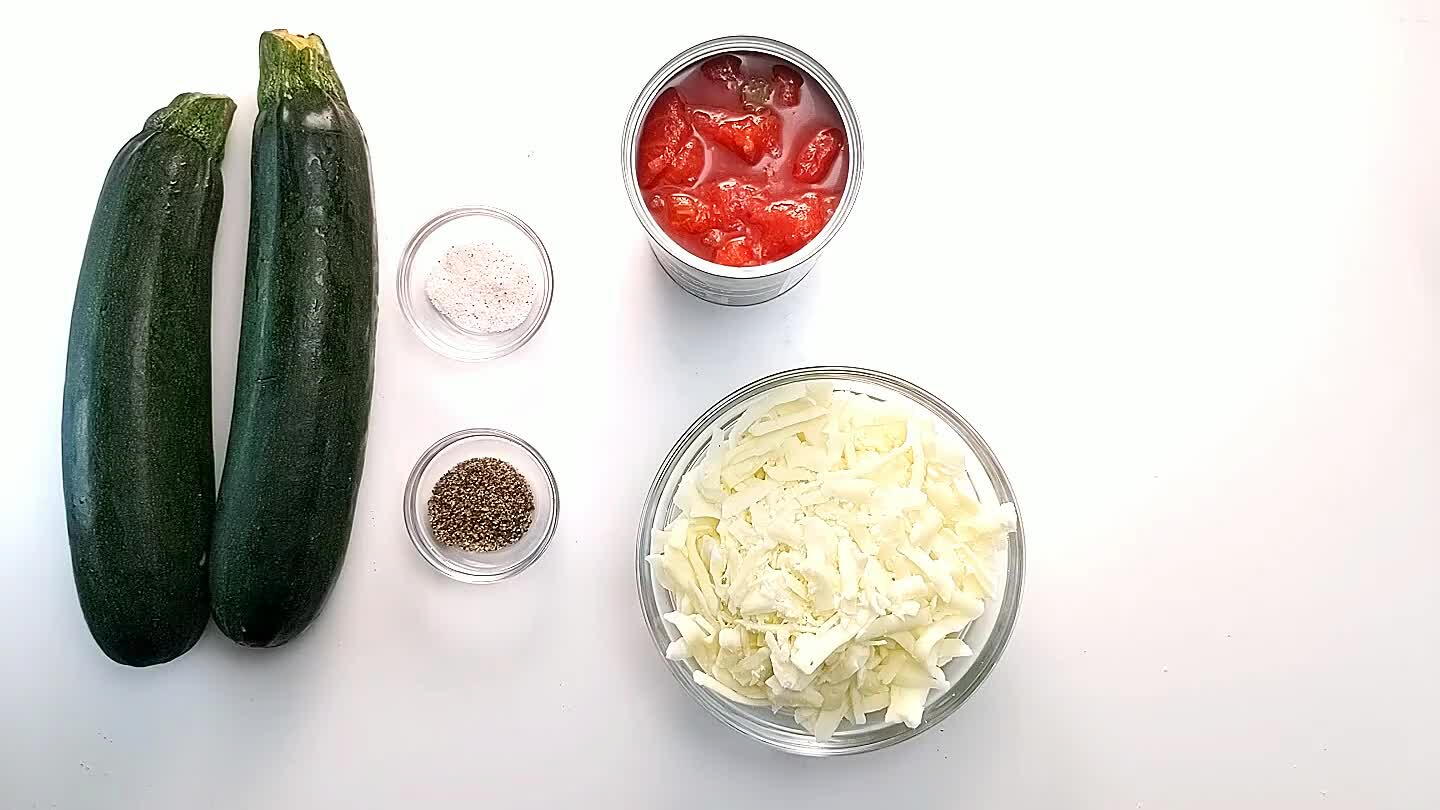 Gather and portion ingredients.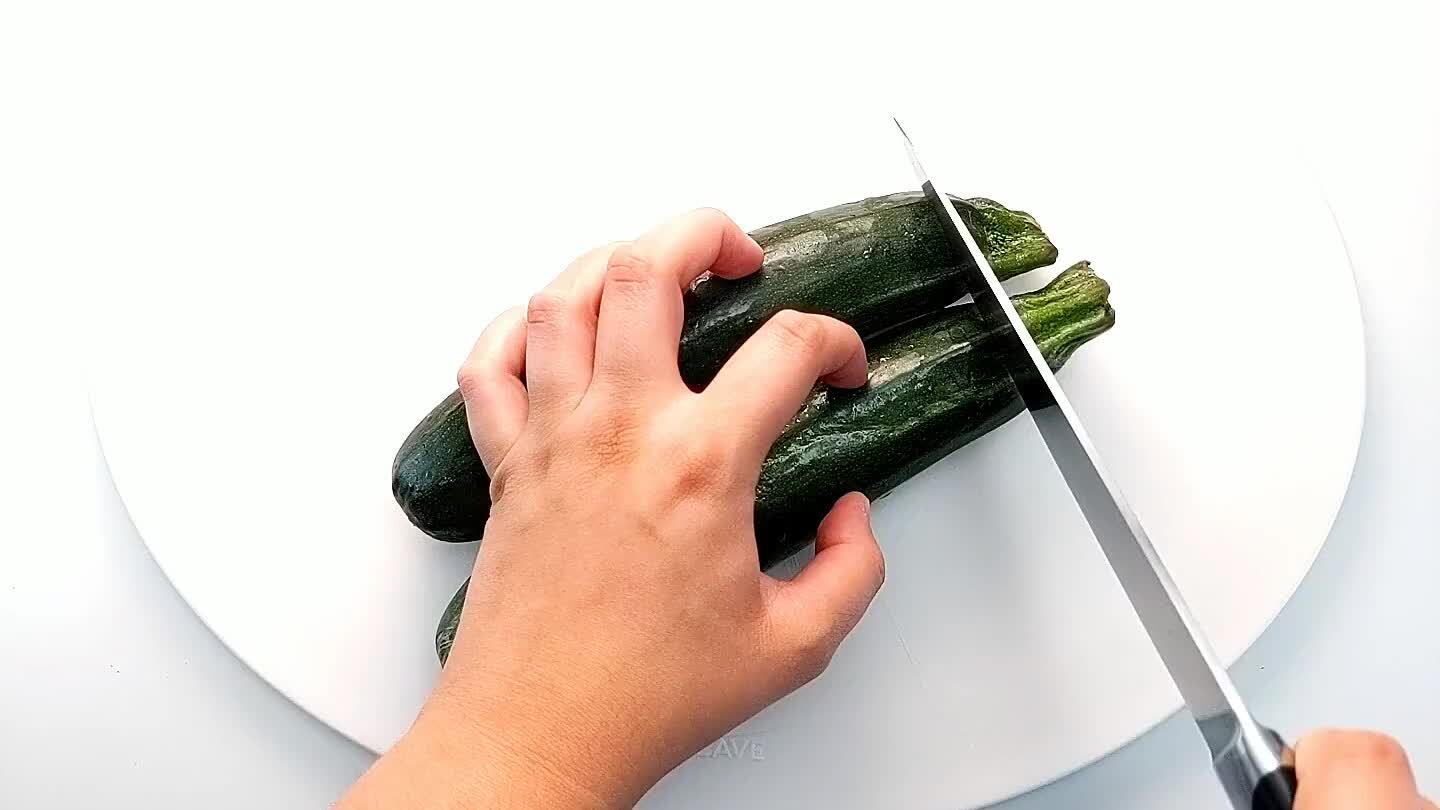 Cut the ends off of the zucchini and slice in half lengthwise.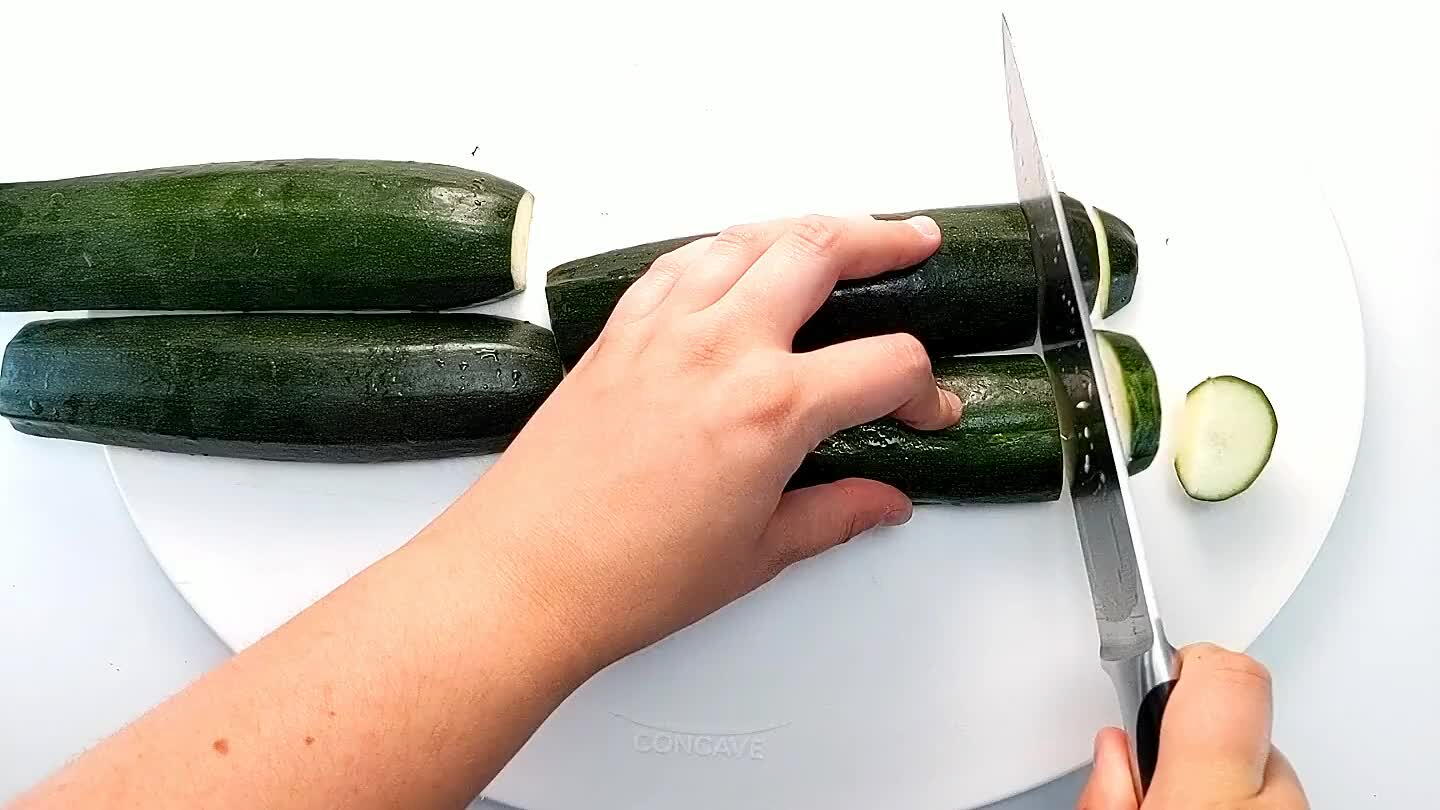 Slice into 1/4 inch half moons.
Pour zucchini slices into the bottom of an 9x11 or 9x13 inch baking dish.
Add a generous pinch of salt and pepper to the zucchini and mix to combine.
Pour in the stewed tomatoes. Break up any really large chunks.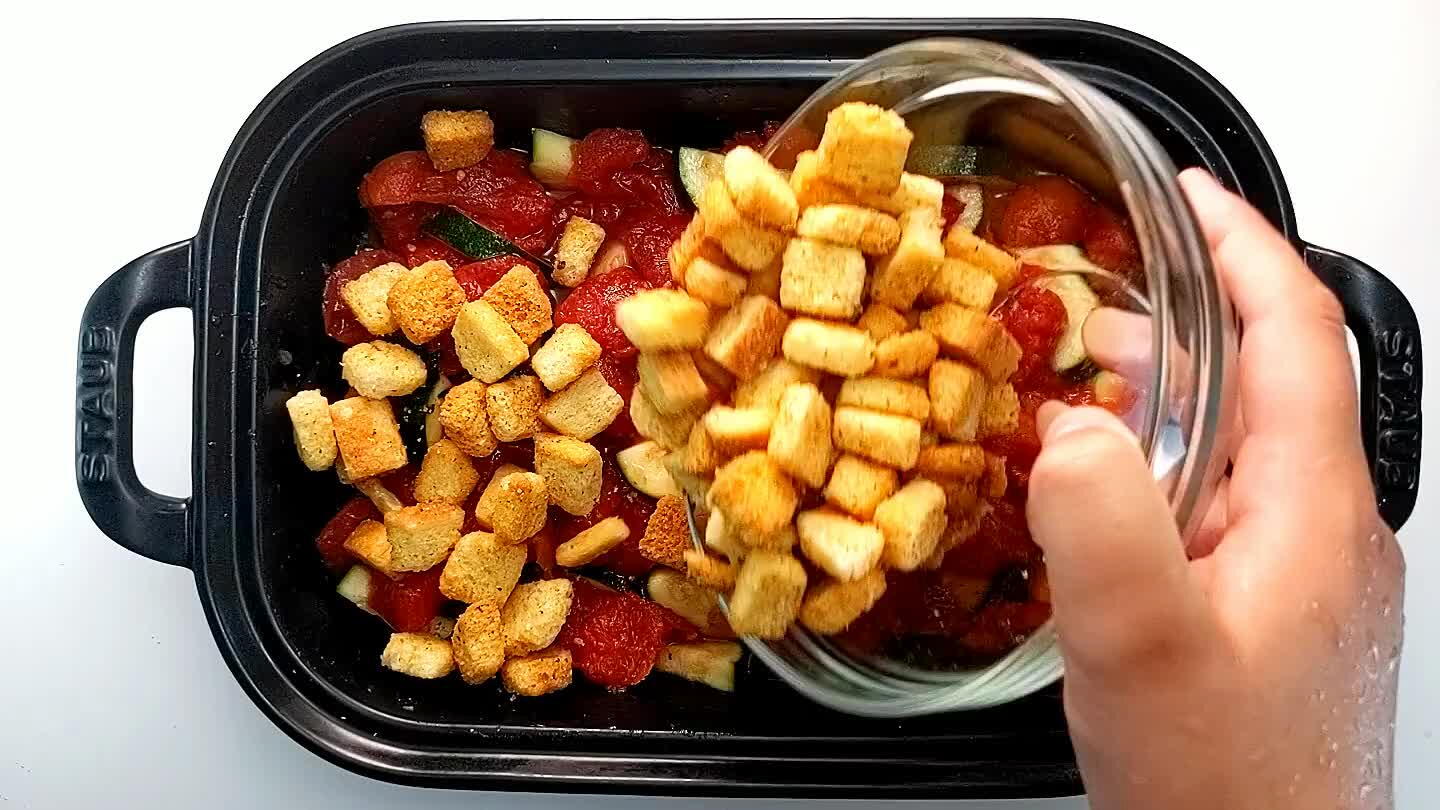 Evenly spread the croutons on top of the zucchini and tomatoes.
Evenly spread shredded mozzarella on top.
Bake the dish for about 30 minutes or until bubbling around the edges and the cheese is melted.