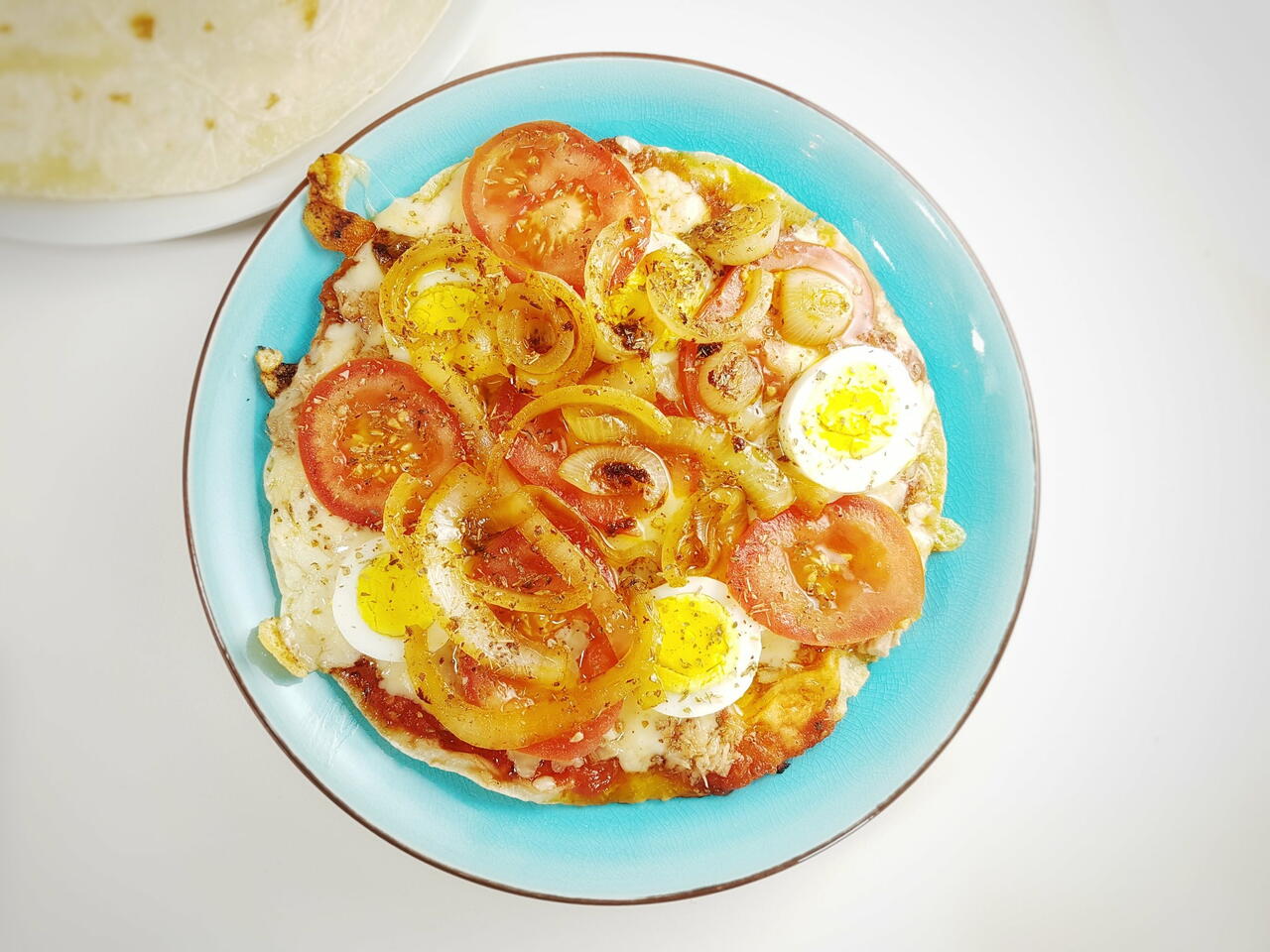 Recipe video made by Marlene
Published on 01/17/2019, viewed by 43198 , 2 Comments
4 portions
10m
It's really fast and delicious.
What you will need
8 wraps
1 tuna can (120 g)
7 oz (200 g) mozzarella
1 onion
1 tomato
2 eggs
1 teaspoon (3 g) oregano
2 teaspoons (10 ml) olive oil
4 tablespoons tomato sauce
(Nutritional facts 249 calories, 11.4 g fat, 20.67 g carbohydrates, 19 g protein, 379 mg cholesterol, 429 mg sodium)
How to cook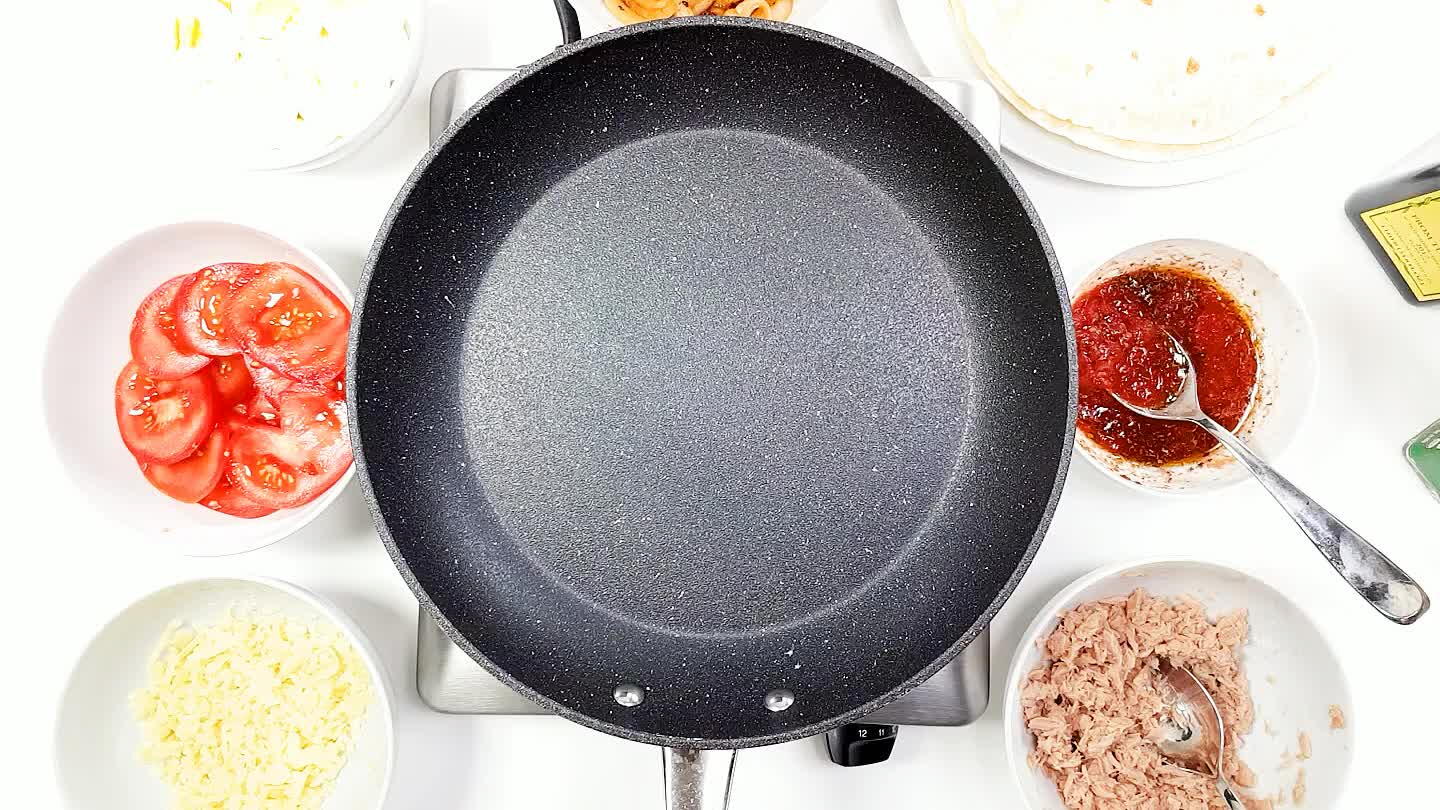 Heat the fry pan and add a bit of olive oil.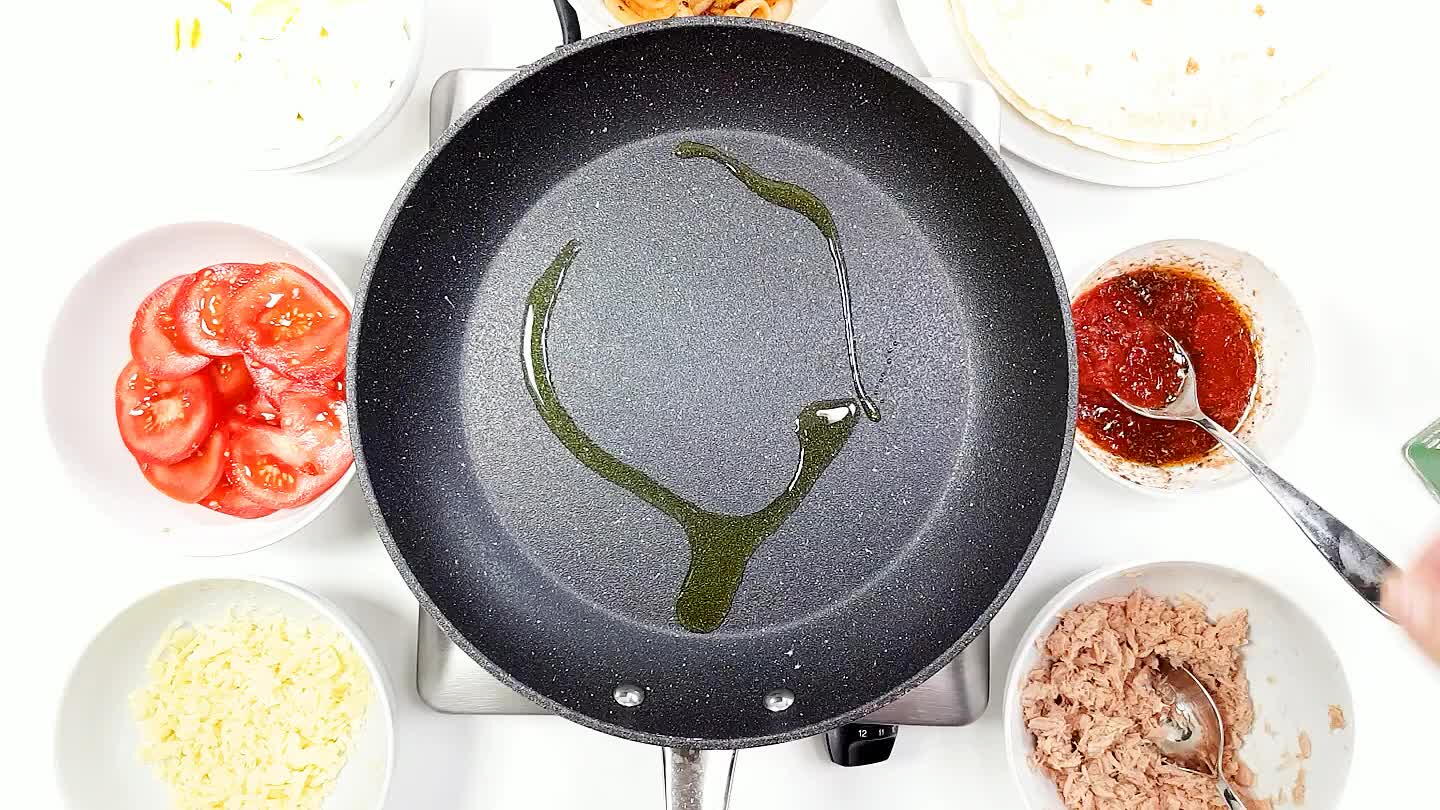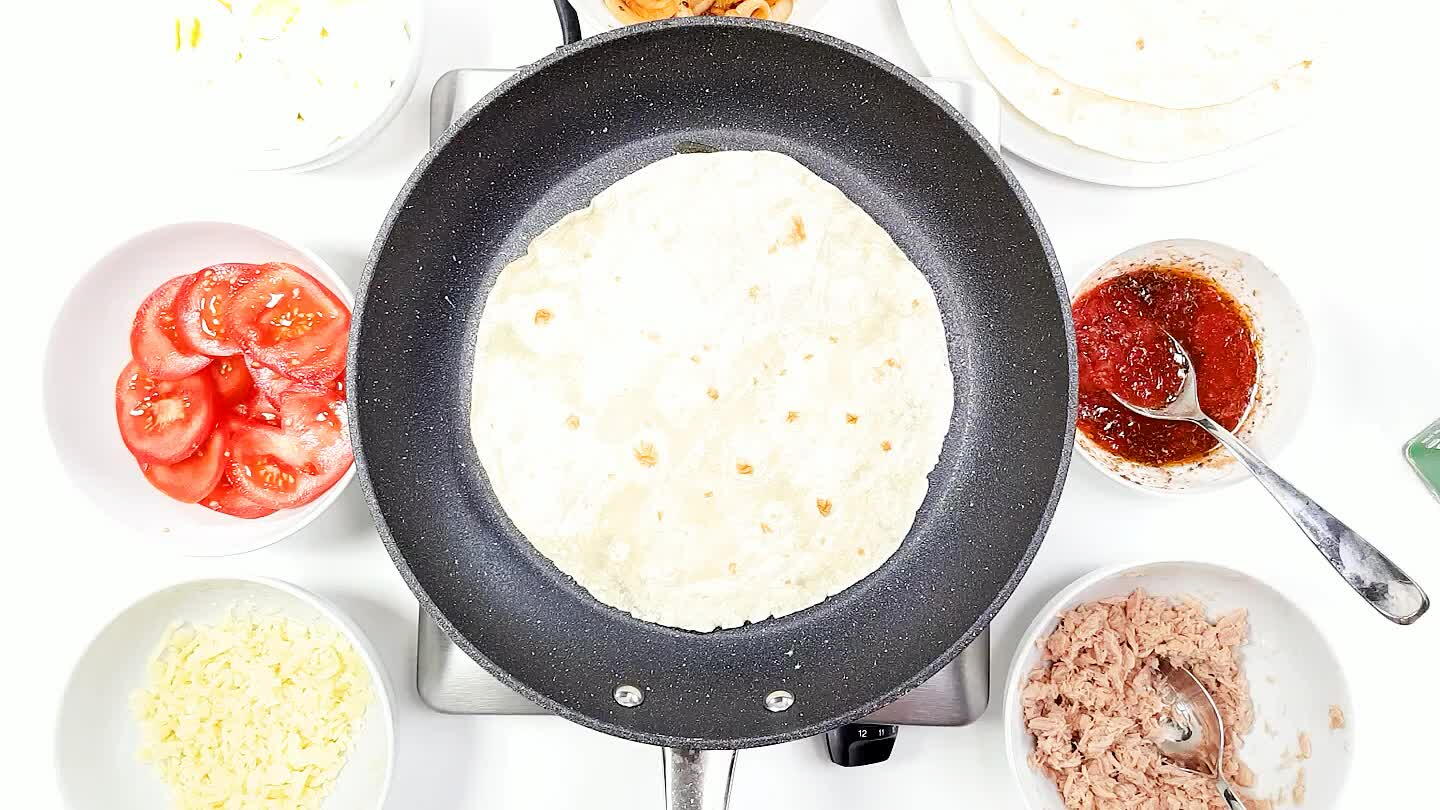 Season the tomato sauce with salt, olive oil and oregano. Spread the tomato sauce over the dough.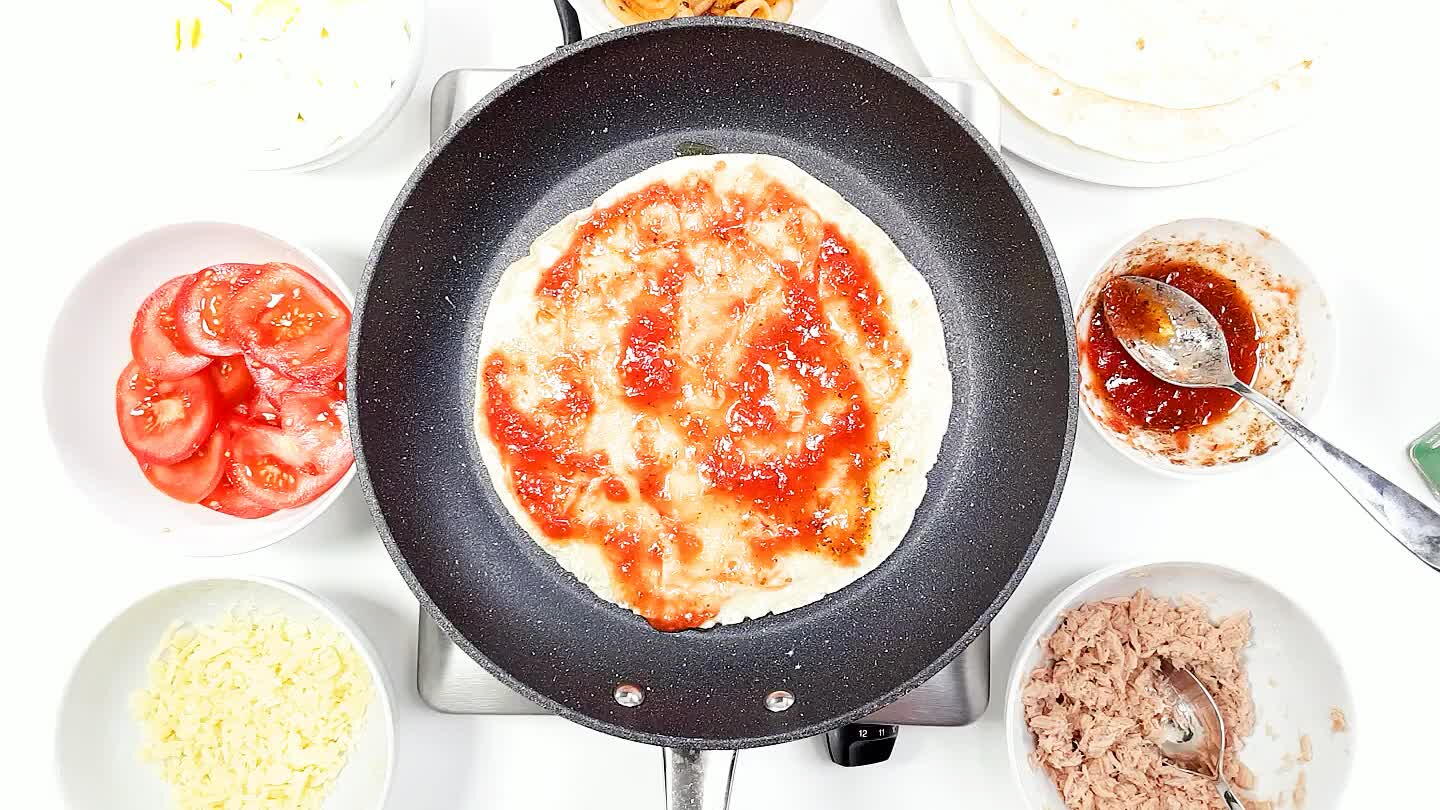 Season the tuna with salt and a bit of olive oil. Spread it well.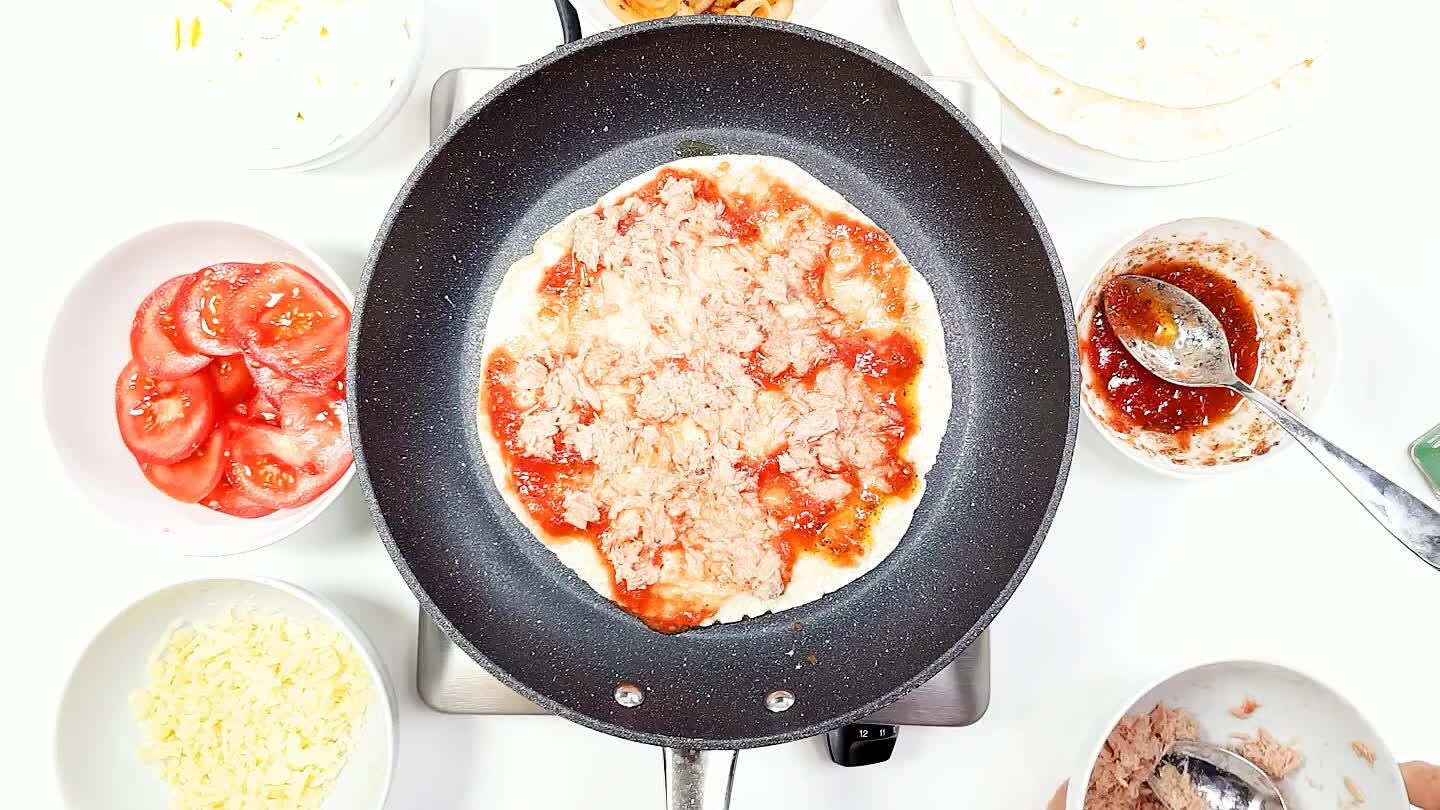 Grate the mozzarella using the thicker grater and spread it.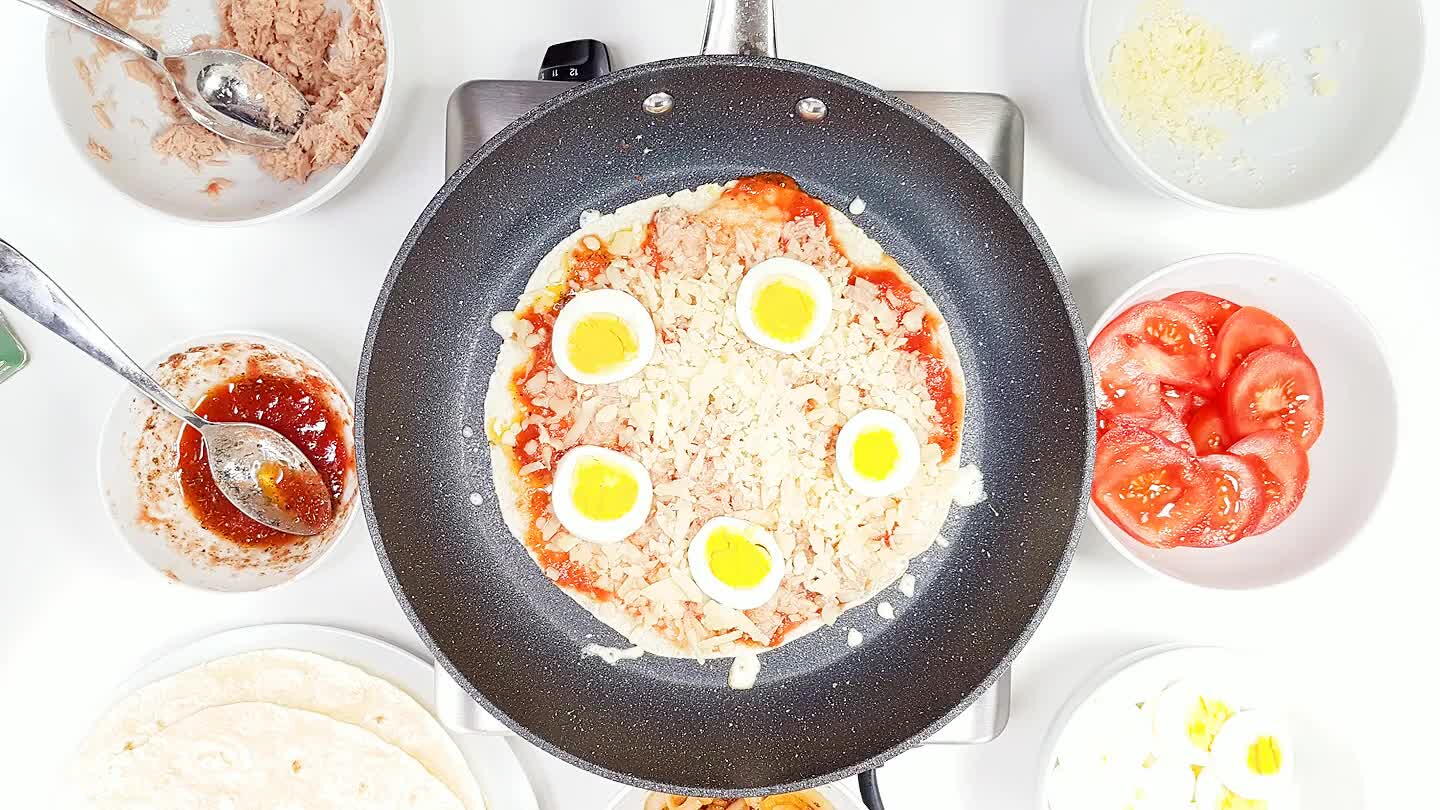 Slice the boiled eggs and spread them.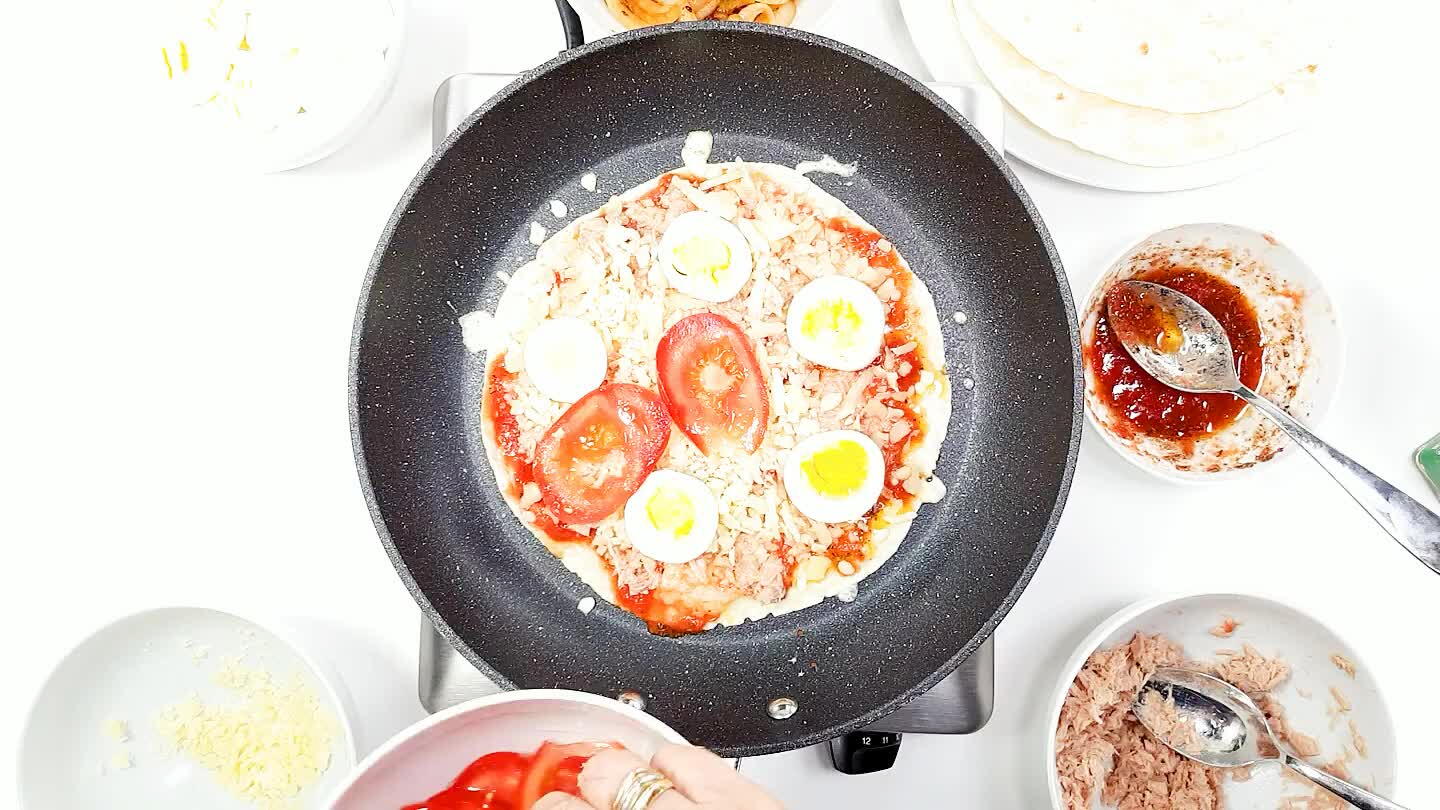 Add the sliced tomatoes.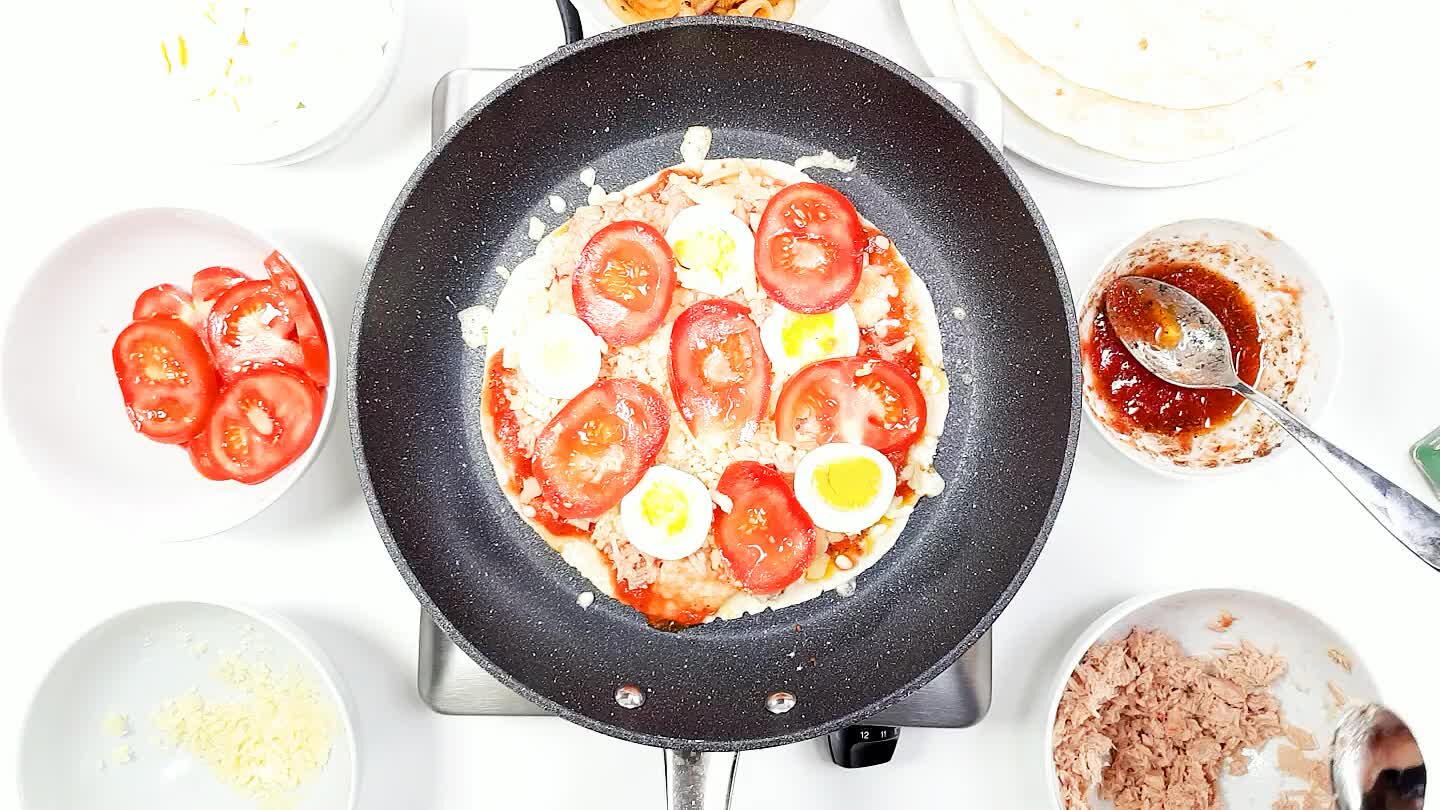 Fry the onion and place it on the pizza.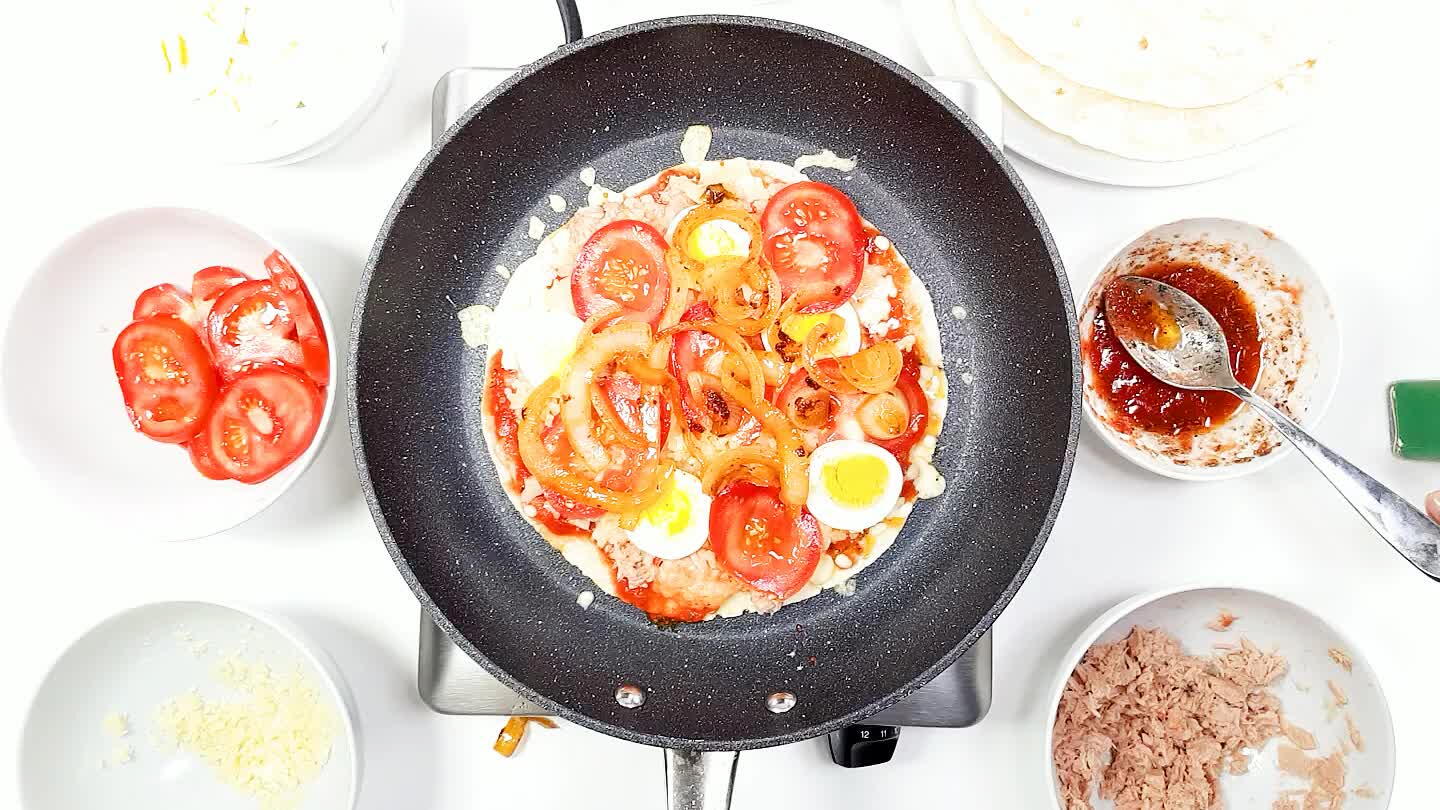 Put oregano, a bit of olive oil and cover it. Cook it over low heat for 3 to 5 minutes.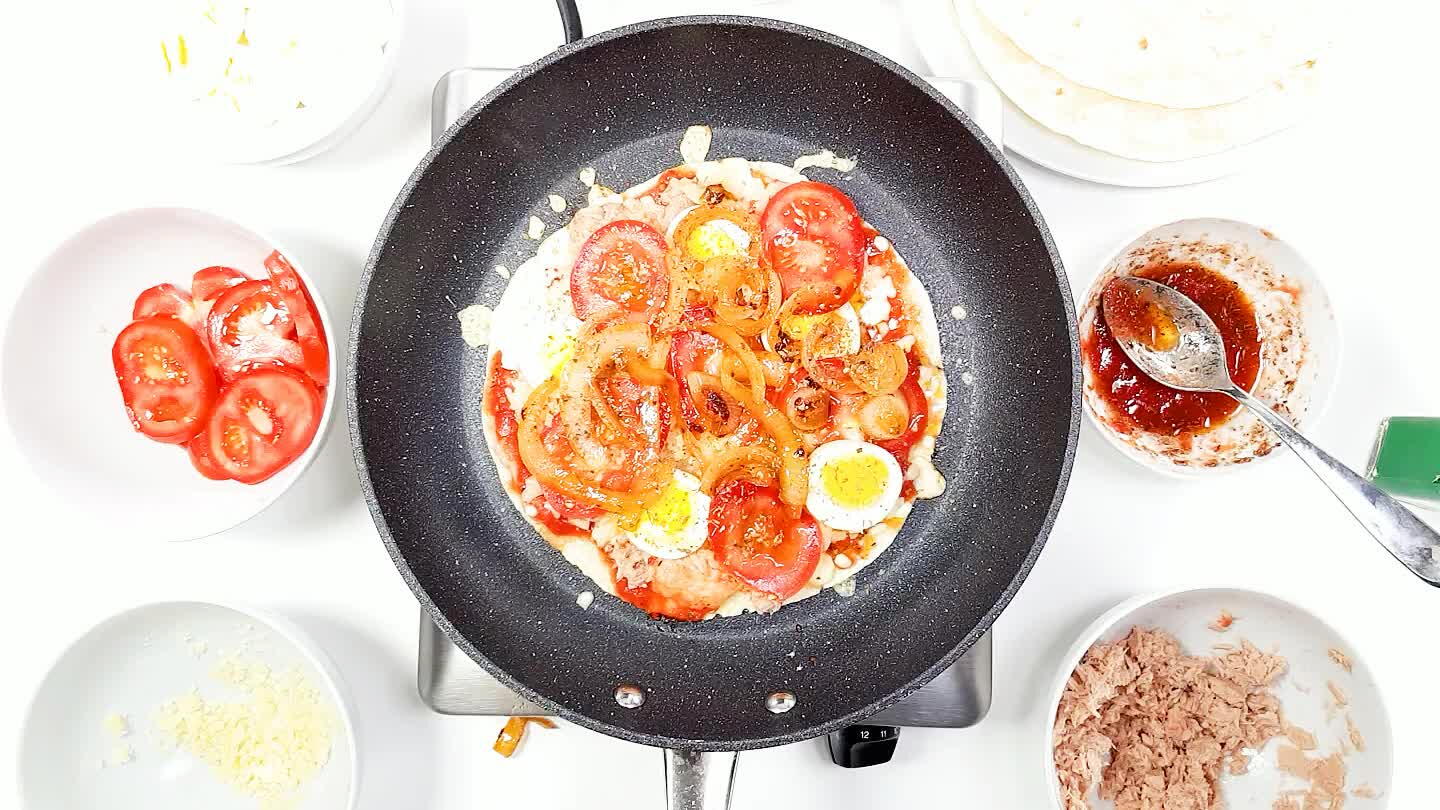 The low heat will prevent the base from burning, and the lid will help to melt and cook the toppings.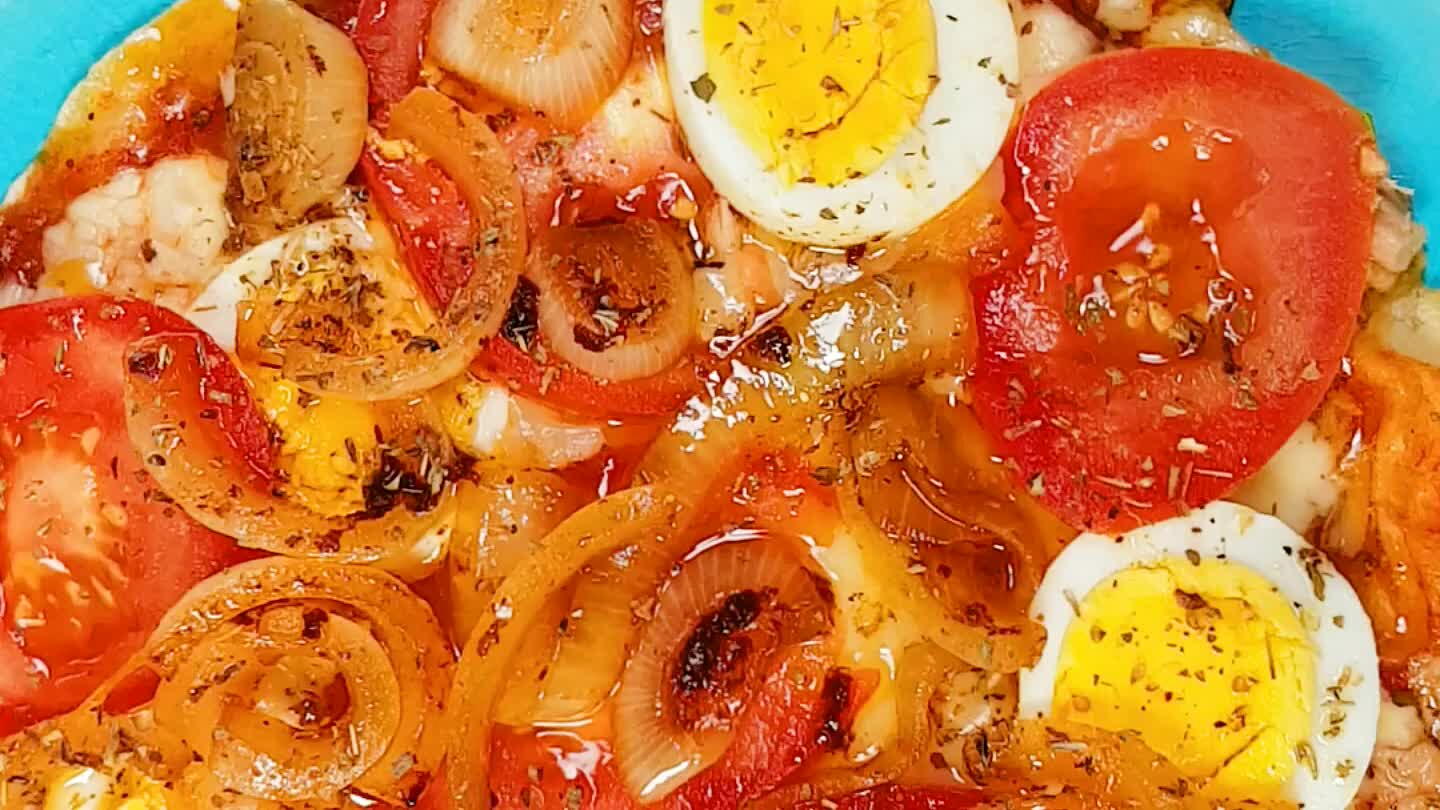 This recipe makes 2 pizzas.
Comments