Asian Rice Bowl with Sesame Miso Dressing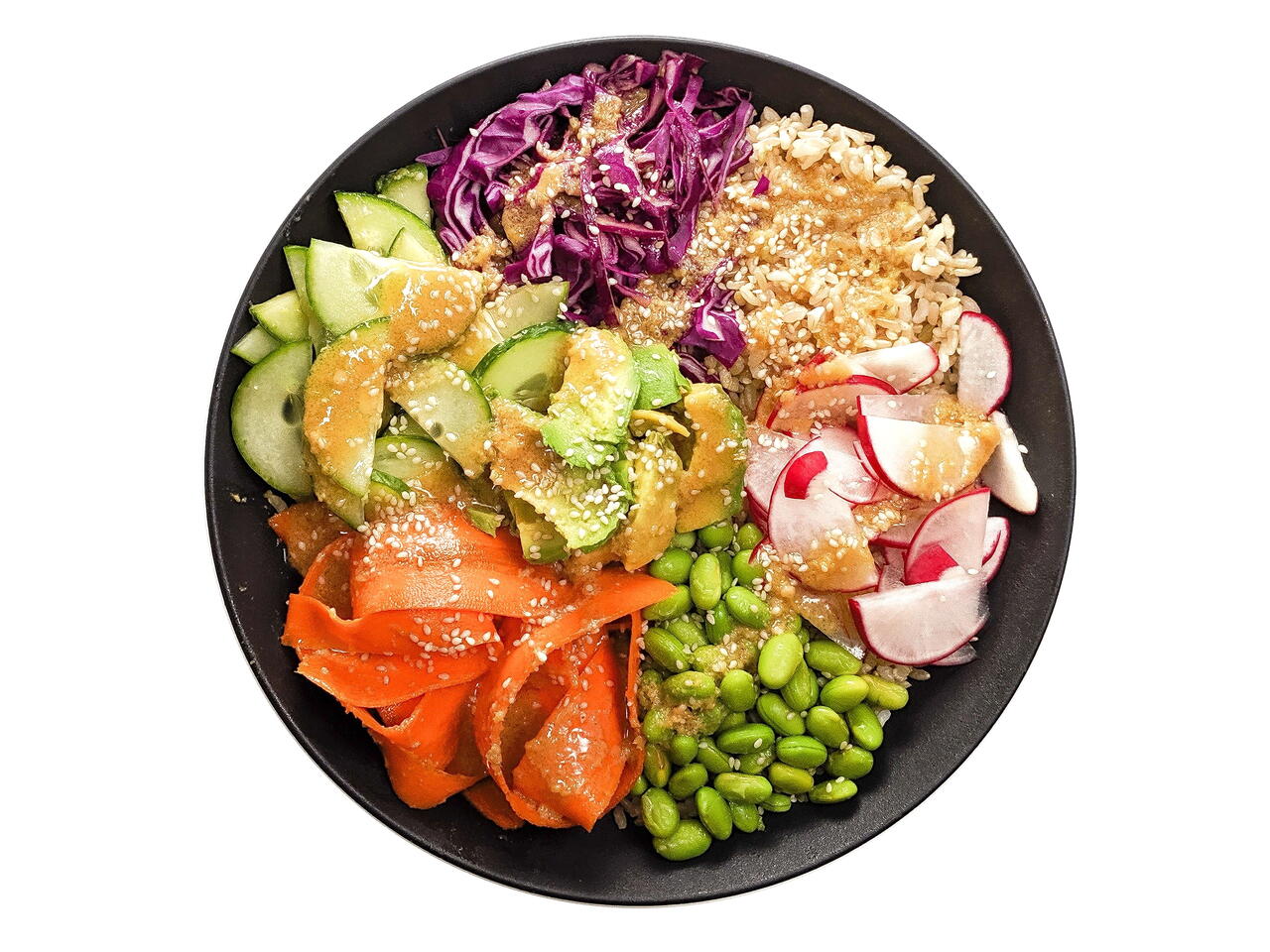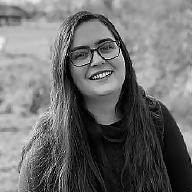 Recipe video made by Michelle
Published on 09/04/2019, viewed by 1715 , 0 Comments
4 portions
15m
This is one of my favorite dressings I've ever tried. Along with these fresh vegetables and rice you will create a healthy and filling meal!
What you will need
TOPPINGS:
20 oz Microwavable Rice
1 Cucumber
1 Avocado
1 large Carrot
1/2 cup Edamame
1 cup Red Cabbage or Green Cabbage
4 Radishes
SESAME MISO DRESSING
3 Tbsp Sesame Oil
2 Tbsp Miso
2 Tbsp Water
1 Tbsp Soy Sauce
1 Tbsp Maple Syrup
1 Tbsp Apple Cider Vinegar
1/2 inch Fresh Grated Ginger
1 Lime
1 Tbsp Sesame Seeds, optional
(Nutritional facts 77 calories, 4.27 g fat, 8.3 g carbohydrates, 2.12 g protein, undefined mg cholesterol, 130 mg sodium)
How to cook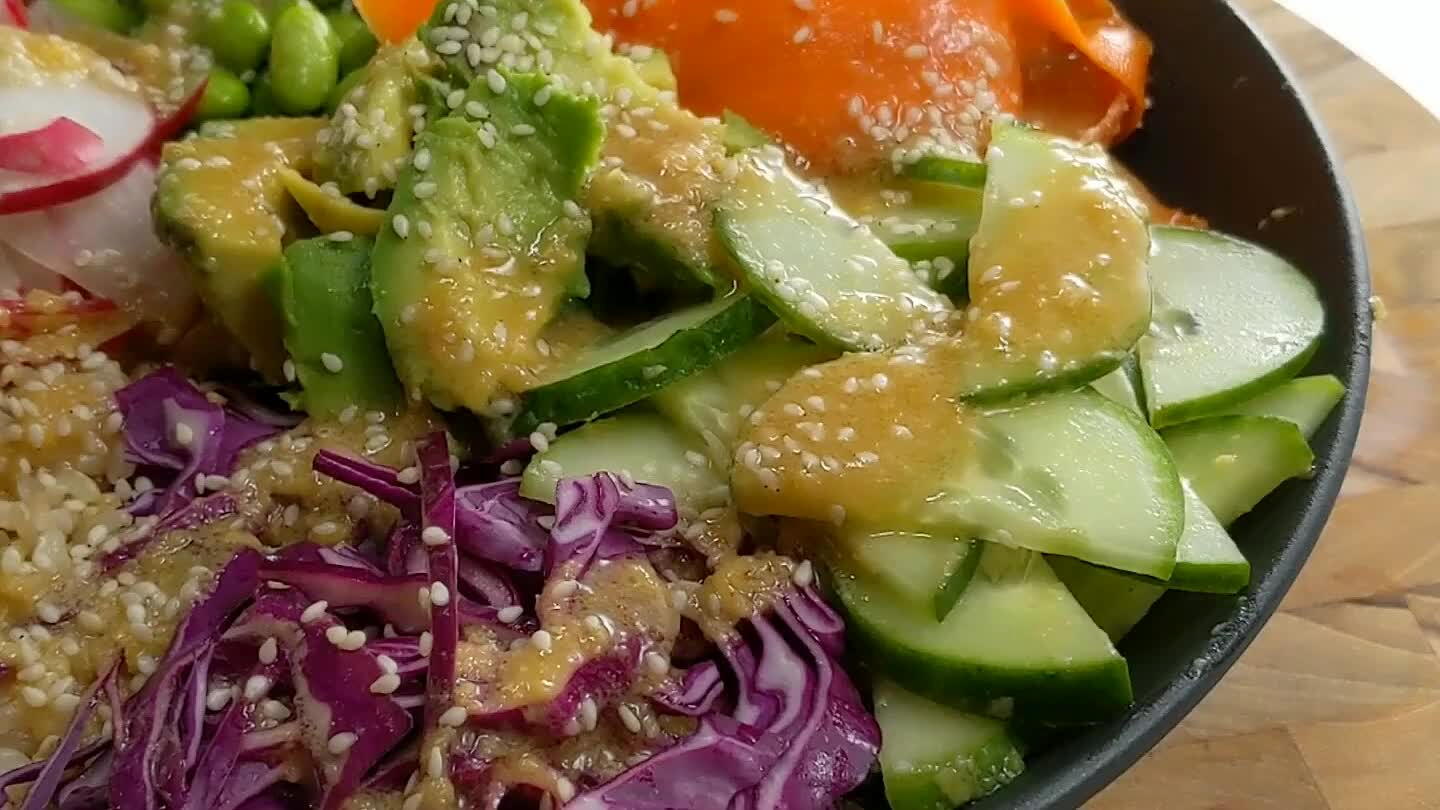 Gather and portion all ingredients.
Cut the cabbage in half and lay the flat side on the cutting surface. Cut two slices into the cabbage, leaving the stem in tact. Shred the cabbage by slicing super thin strips.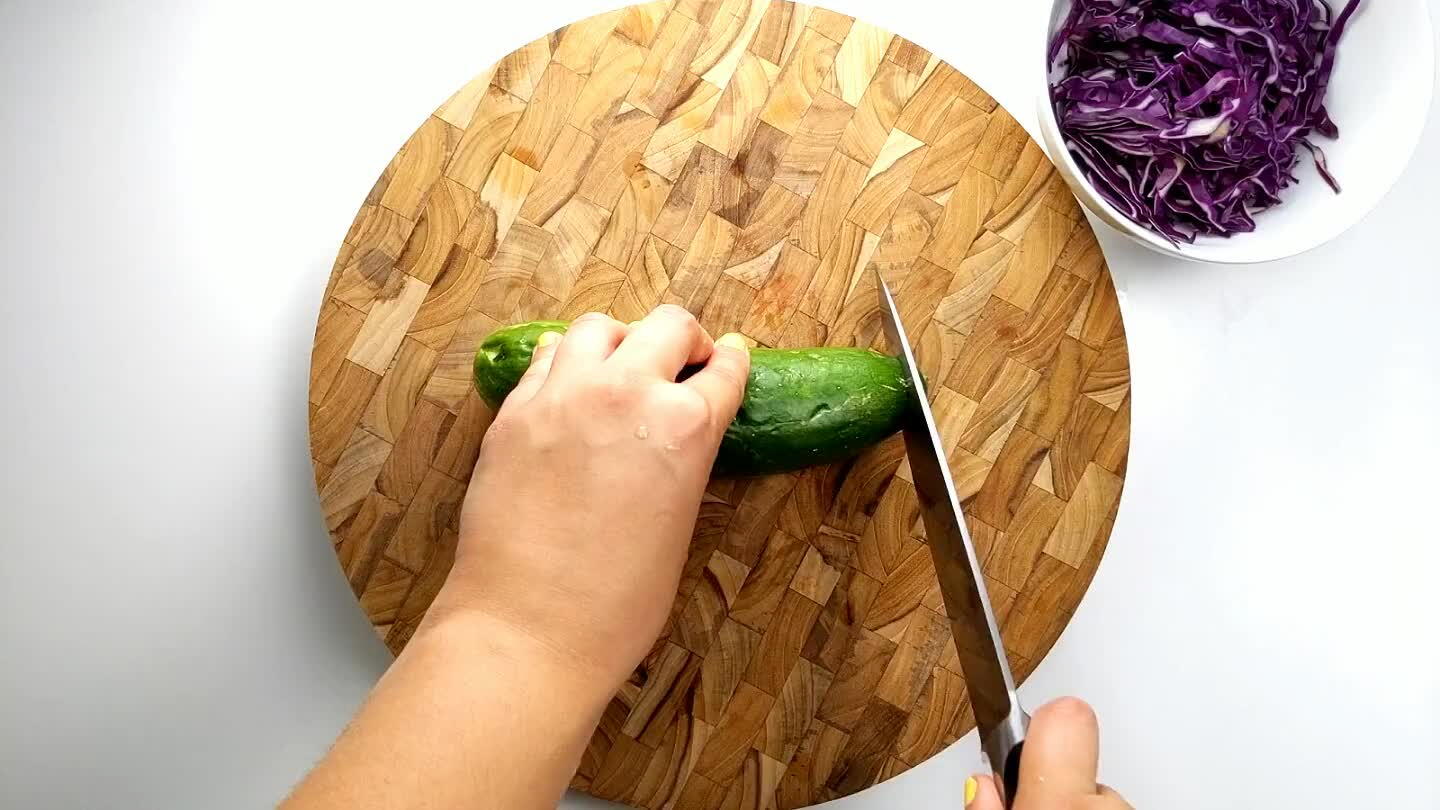 Cut the cucumber in half and thinly slice into half-rounds.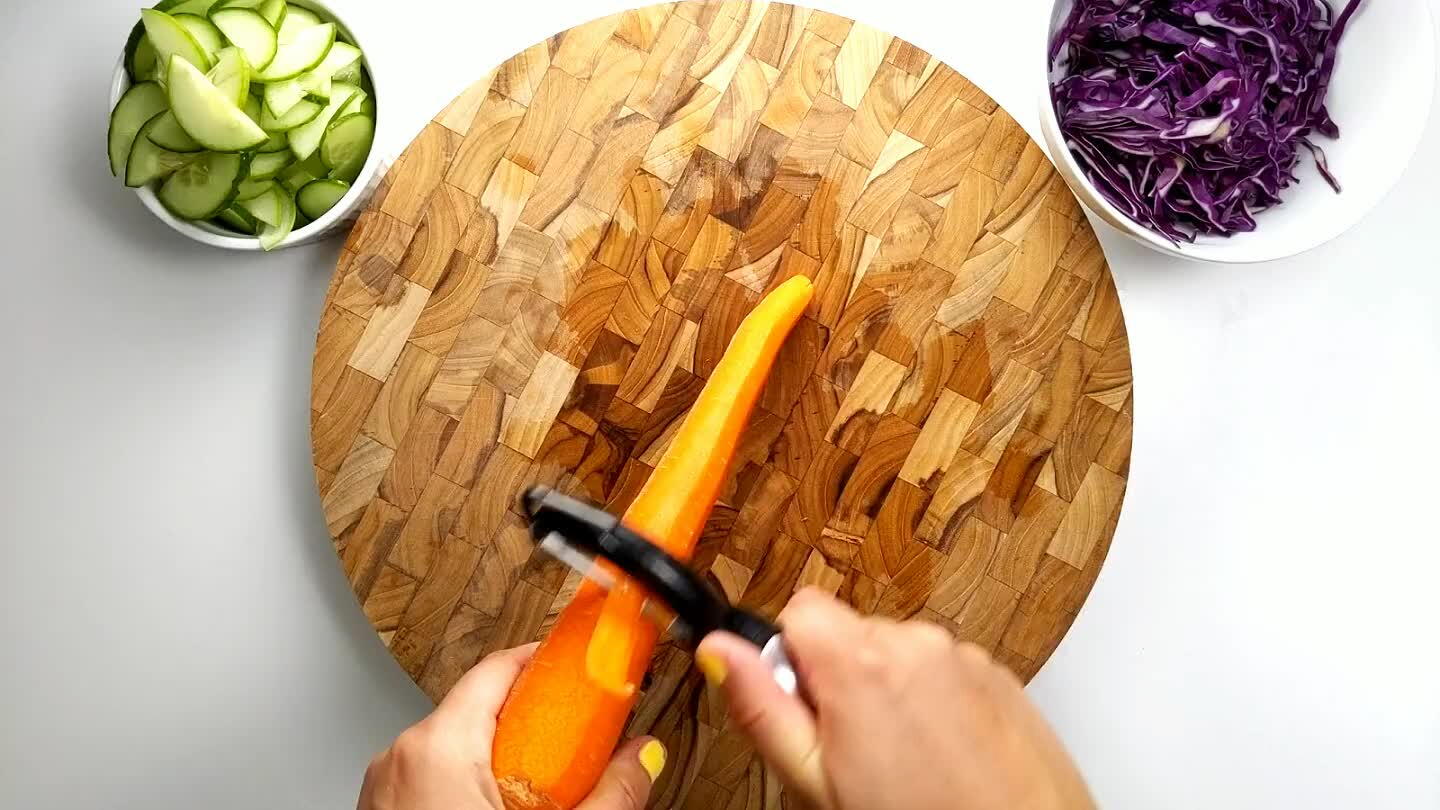 Peel the skin off of the carrot and continue peeling to create thin ribbons.
Remove the root of the radish and cut in half. Slice the halves into thin strips.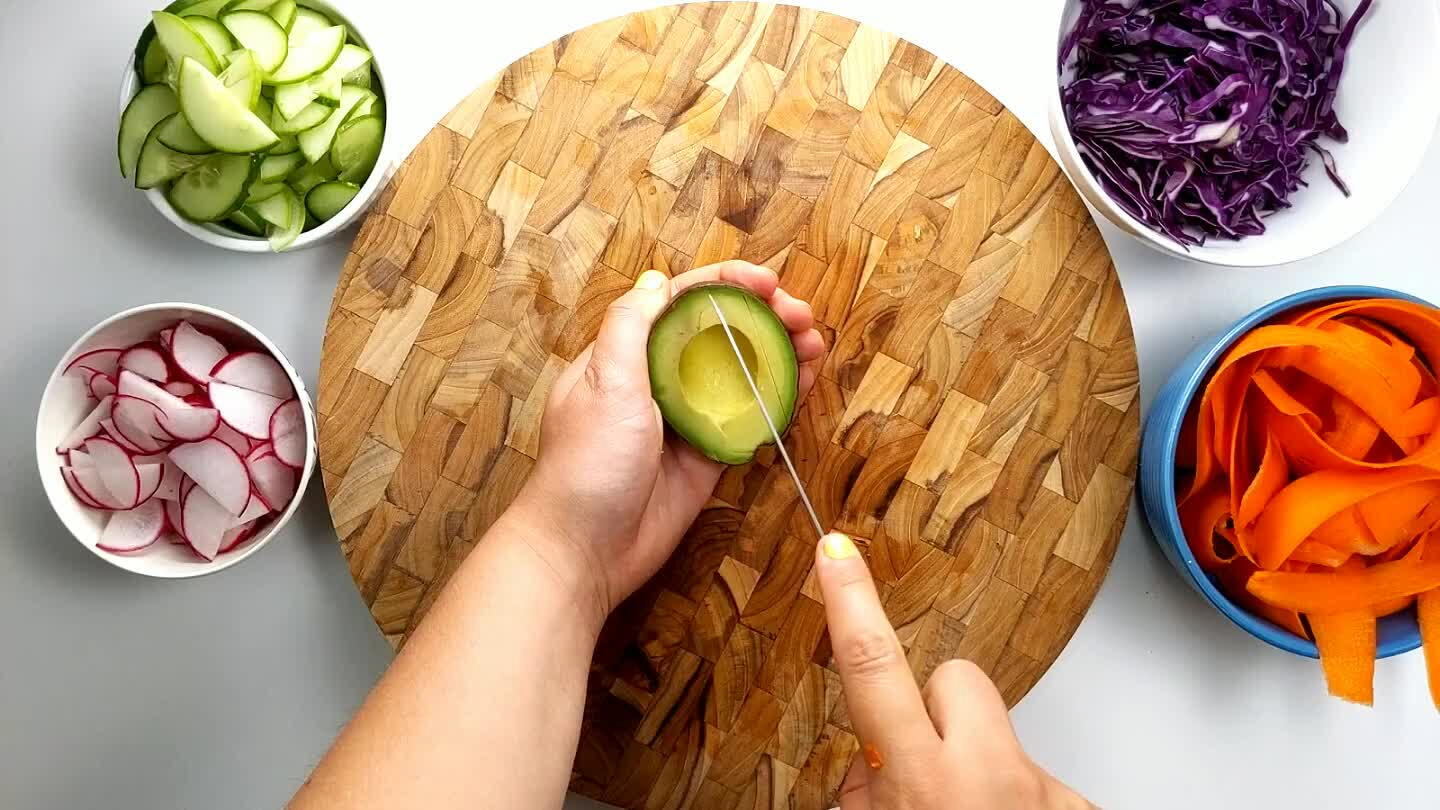 Carefully cut cubes into the avocado so they can be easily scooped out.
Follow package instructions to warm up the brown rice. When rice is ready, divide between 4 bowls. Equally divide the vegetables between the bowls.
Top with avocado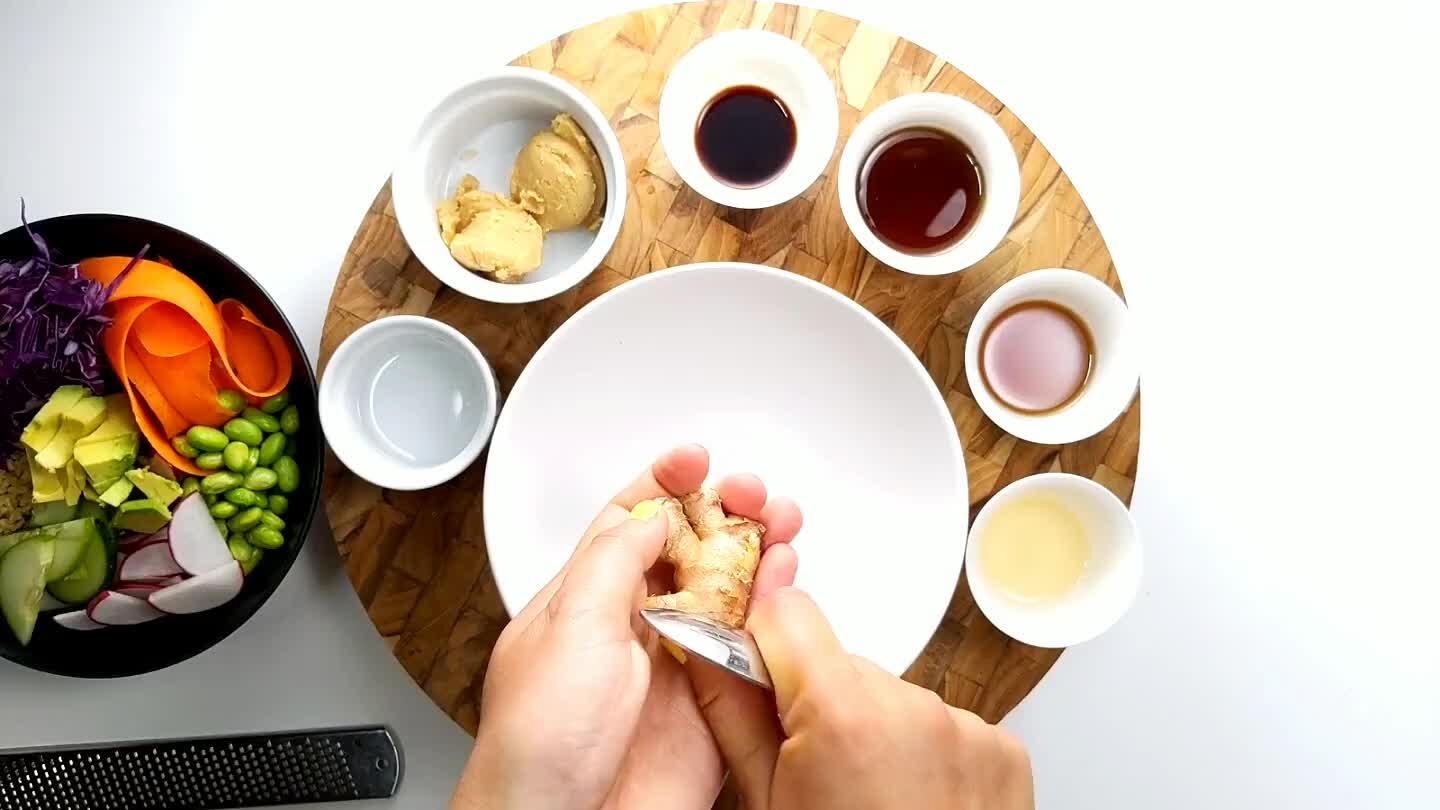 Peel the ginger with a spoon or peeler, use a fine grater or zester to grate the ginger into the bowl.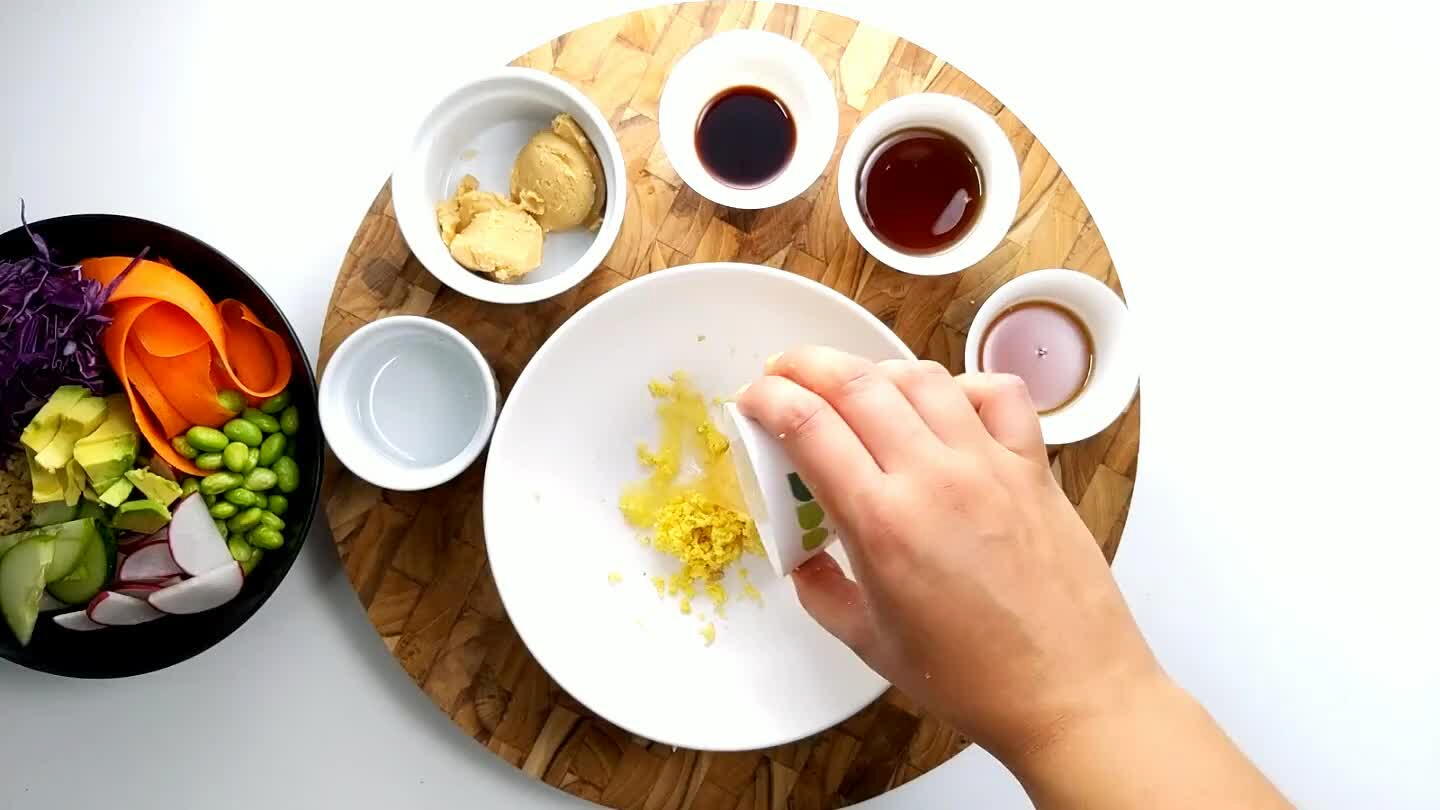 In a small bowl, combine all the ingredients for the dressing.
Whisk all ingredients together until well combined.
Drizzle the miso dressing over the bowl and serve immediately!
Comments