Berry Banana Nutella Crepes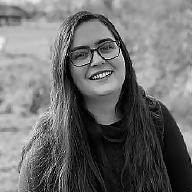 Recipe video made by Michelle
Published on 03/11/2020, viewed by 1542 , 0 Comments
6 portions
40m
Hazelnut and chocolate is one of my absolute favorite combinations, and when spread on these fresh crepes with strawberries, it doesn't get much better than that! Sometimes you can even get away with eating these for breakfast.
What you will need
1 cup AP Flour
1/2 cup Water
1 cup Whole Milk
1/4 tsp Salt
3 Tbsp Butter
2 Eggs
1 tsp Honey
Cooking Spray
1 tsp Vanilla Extract
Toppings
16 oz Strawberries
3 Bananas
6 oz Chocolate Hazelnut Spread
1/2 cup sliced Almonds, optional
WHIPPED CREAM
1 cup Whipping Cream
1 Tbsp Sugar
1/2 tsp Vanilla Extract
(Nutritional facts 216 calories, 11.96 g fat, 21.9 g carbohydrates, 5.6 g protein, 79 mg cholesterol, 97 mg sodium)
How to cook
Gather and portion all ingredients.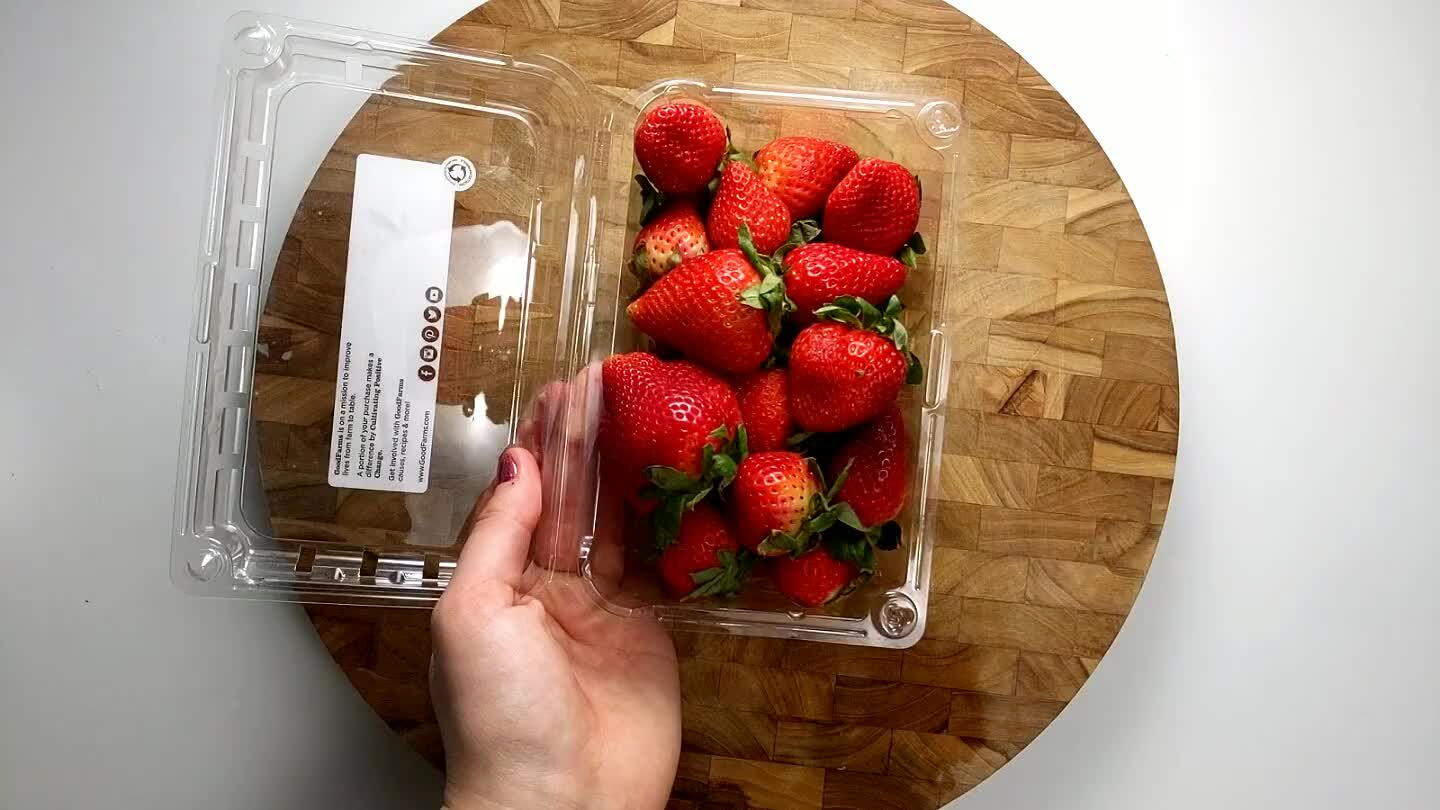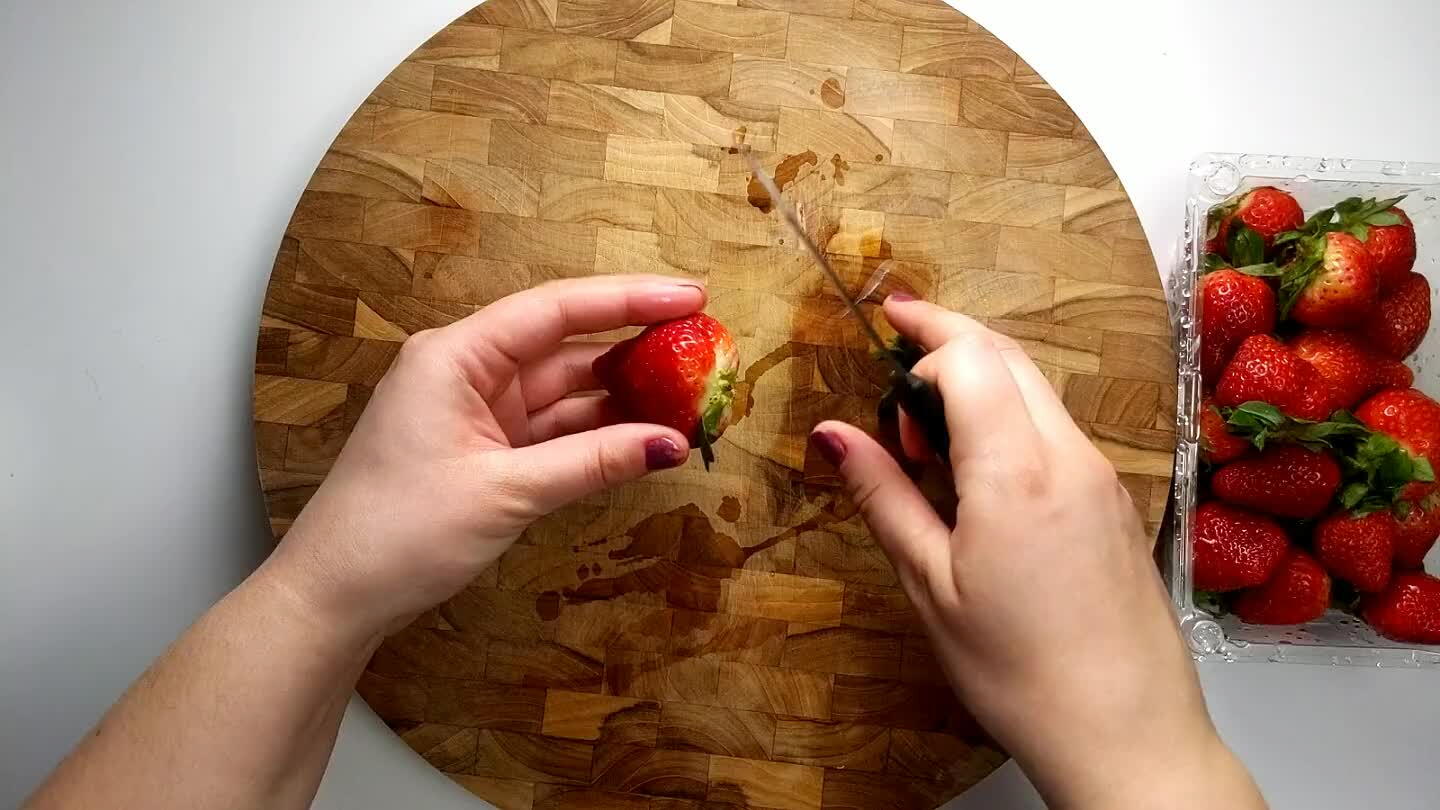 Cut off the green tops of the strawberries and then slice into quarters.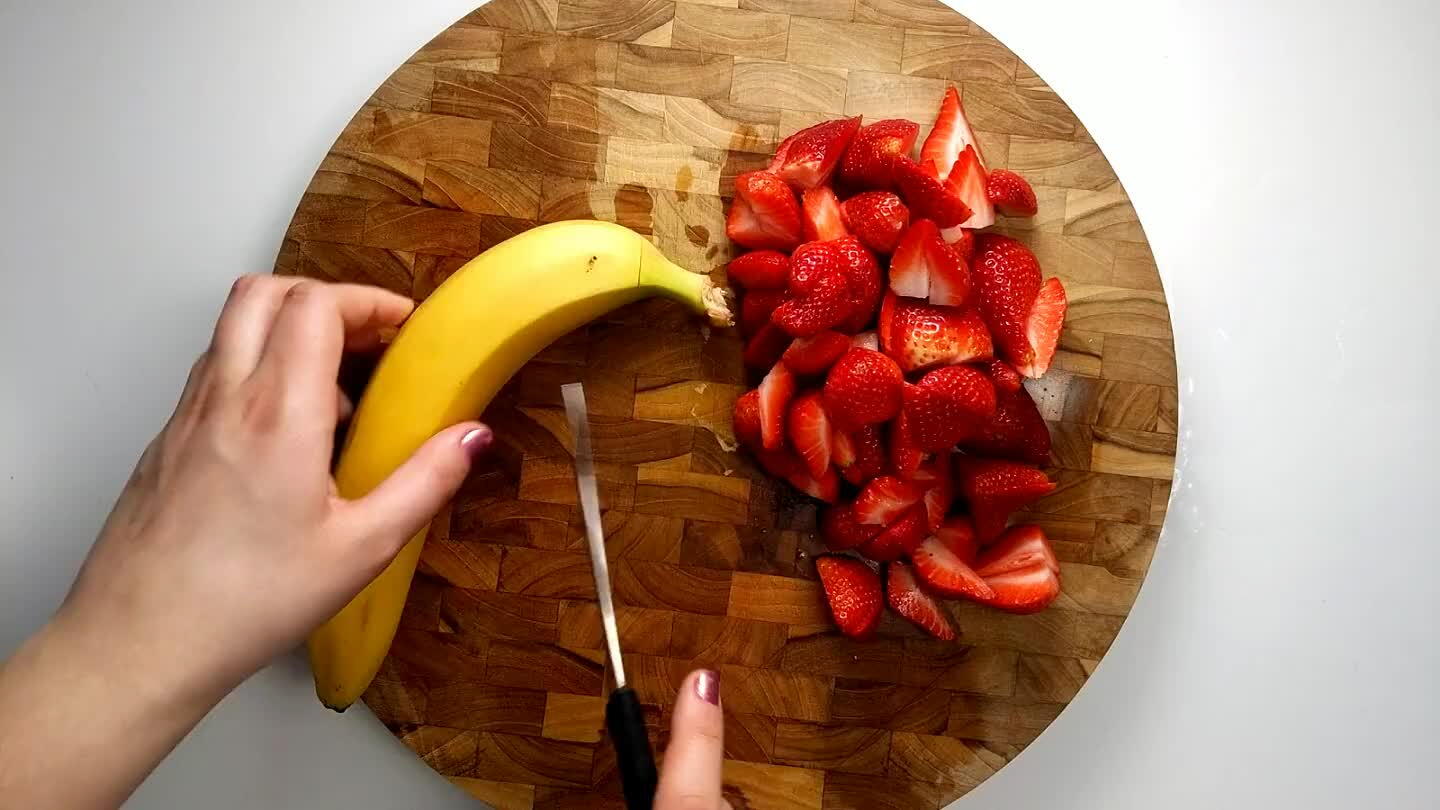 Remove the peel and slice the bananas into coins.
Feel free to substitute this process with pre-made whipped cream, or use a hand mixer to speed up the process. Add the vanilla and sugar to the cream and whisk.
Whisk the cream quickly until it becomes frothy and then starts to become thicker. Whisk into soft peaks. This may take about 5-10 minutes, and works best with a cold bowl and cold cream. If not whipping up, place the bowl in the fridge until cold and try again.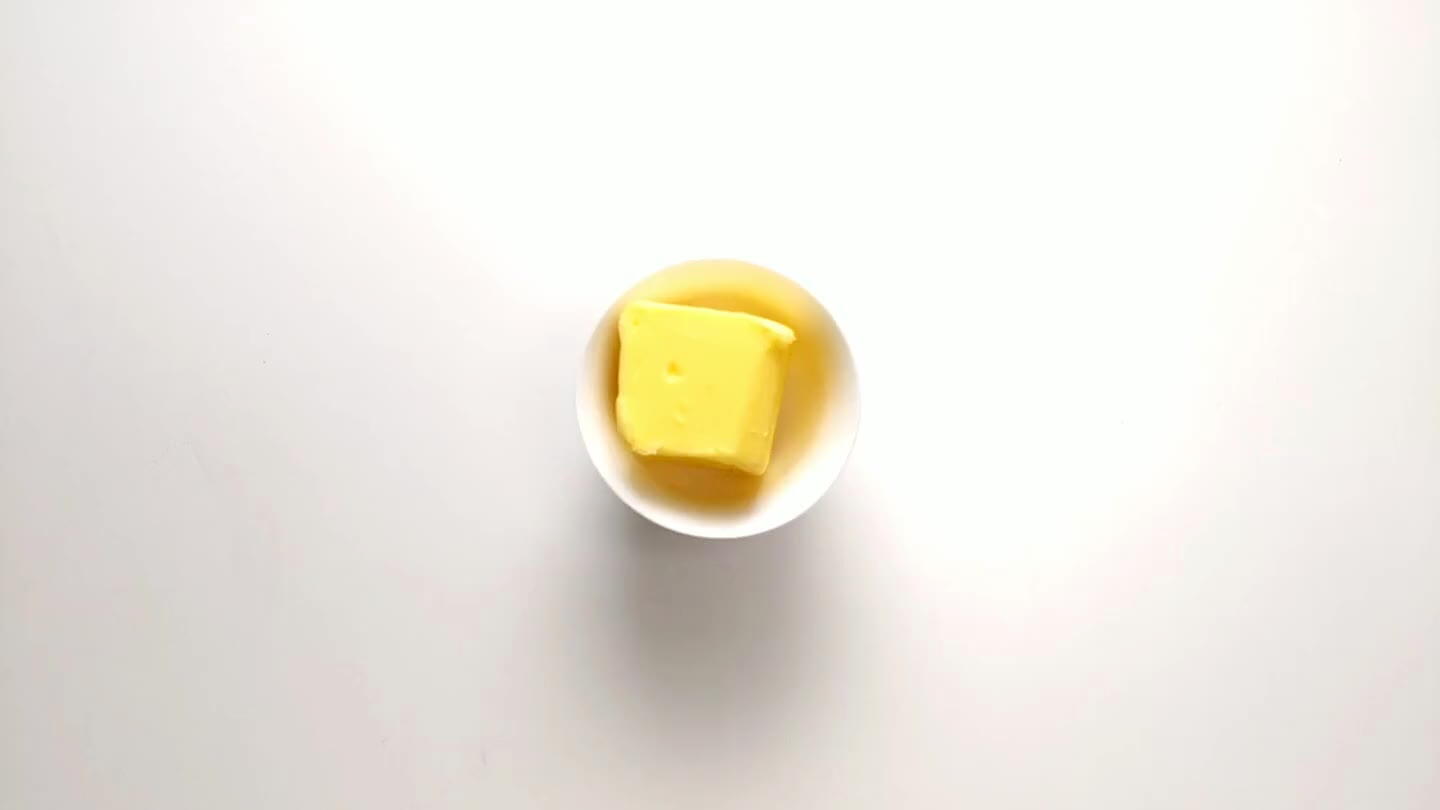 Melt butter in the microwave or in a small saucepan on the stove.
Crack eggs into a medium sized mixing bowl. Add flour, water, and milk and start to whisk together.
Add salt, honey, and melted butter.
Then add the vanilla and sugar to the mixture. Whisk to combine until smooth. The batter should be quite thin and run off of the spoon in a stream. Add water to the batter if it will not spread in a paper thin layer on the pan.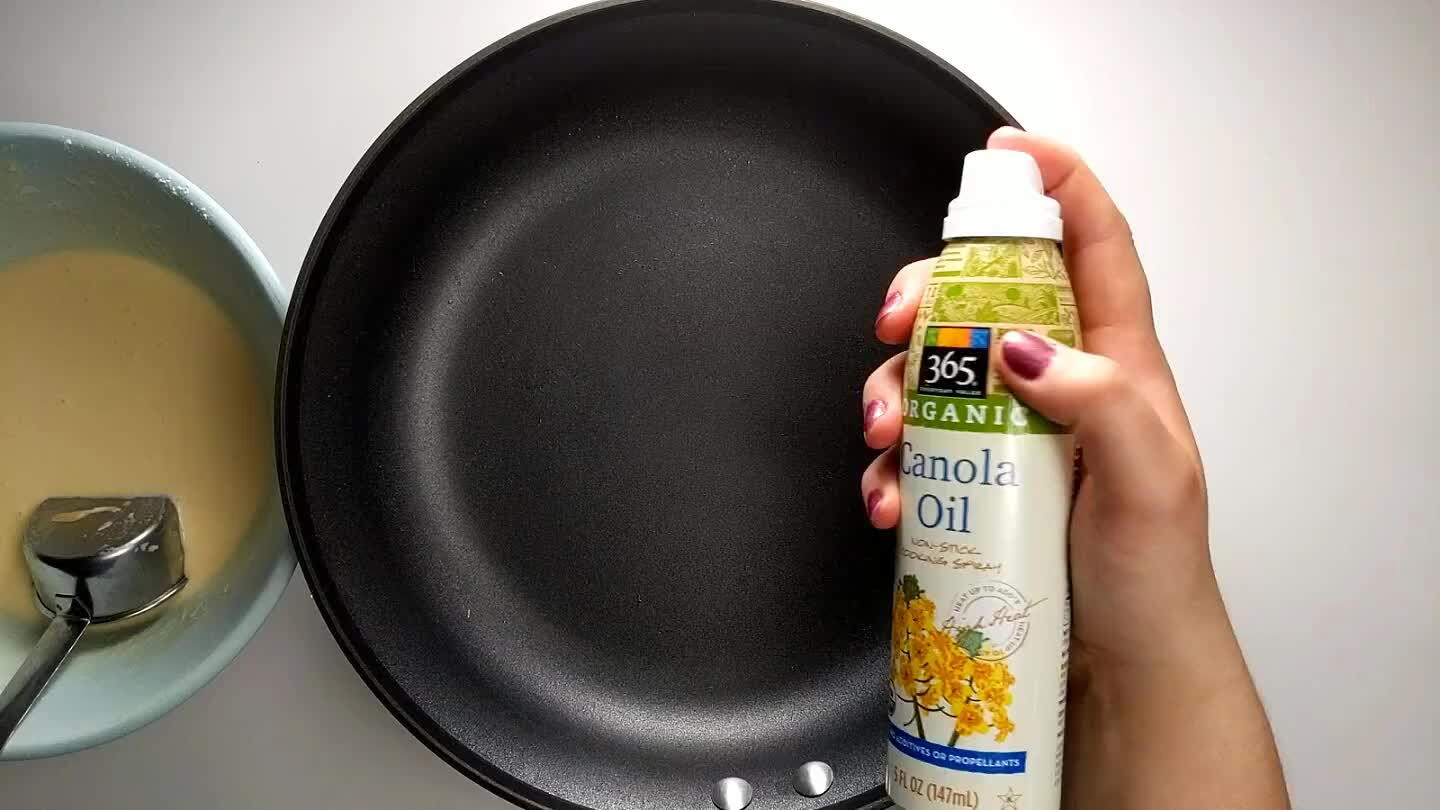 Add a little bit of oil spray to the pan and heat to medium-high. Pour 1/3 cup of batter onto a 10 inch non-stick frying pan and quickly tilt the pan in a circular motion to coat the bottom of the pan with a thin layer. Often the first crepe doesn't work quite right, but don't worry and just try again.
Let sit for 2-3 minutes or until the edges of the crepe start to pull away from the pan. Use a spatula to flip. Cook for another 2 minutes on the other side.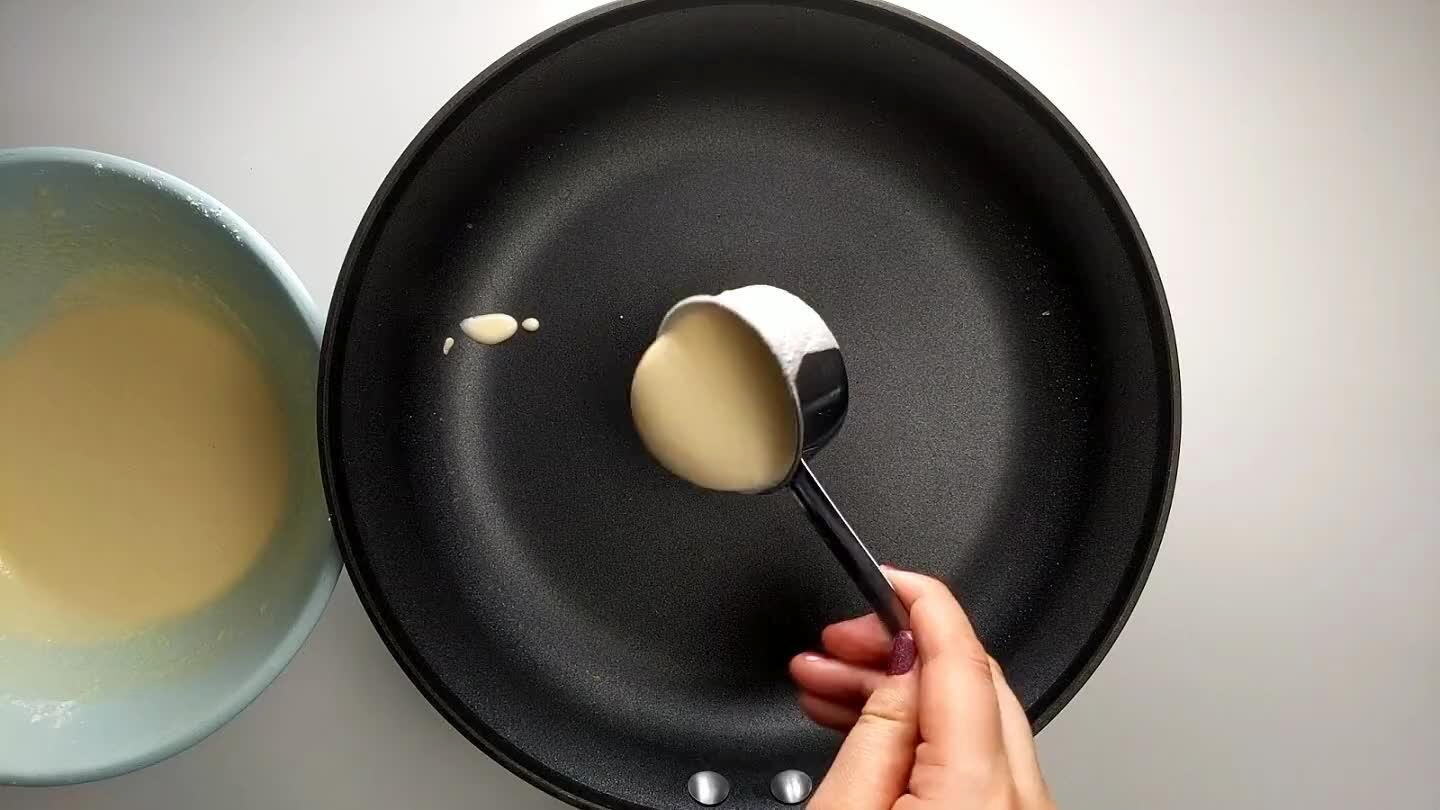 When making the next crepes, there is no need to add more oil unless they start to stick. Continue this process with the rest of the batter.
Spread your desired amount of chocolate hazelnut spread onto half the crepe.
Add the banana slices to the top of the chocolate hazelnut spread in a thin layer. Fold the crepe over the bananas in half, and then into a fan shape. Top with strawberries.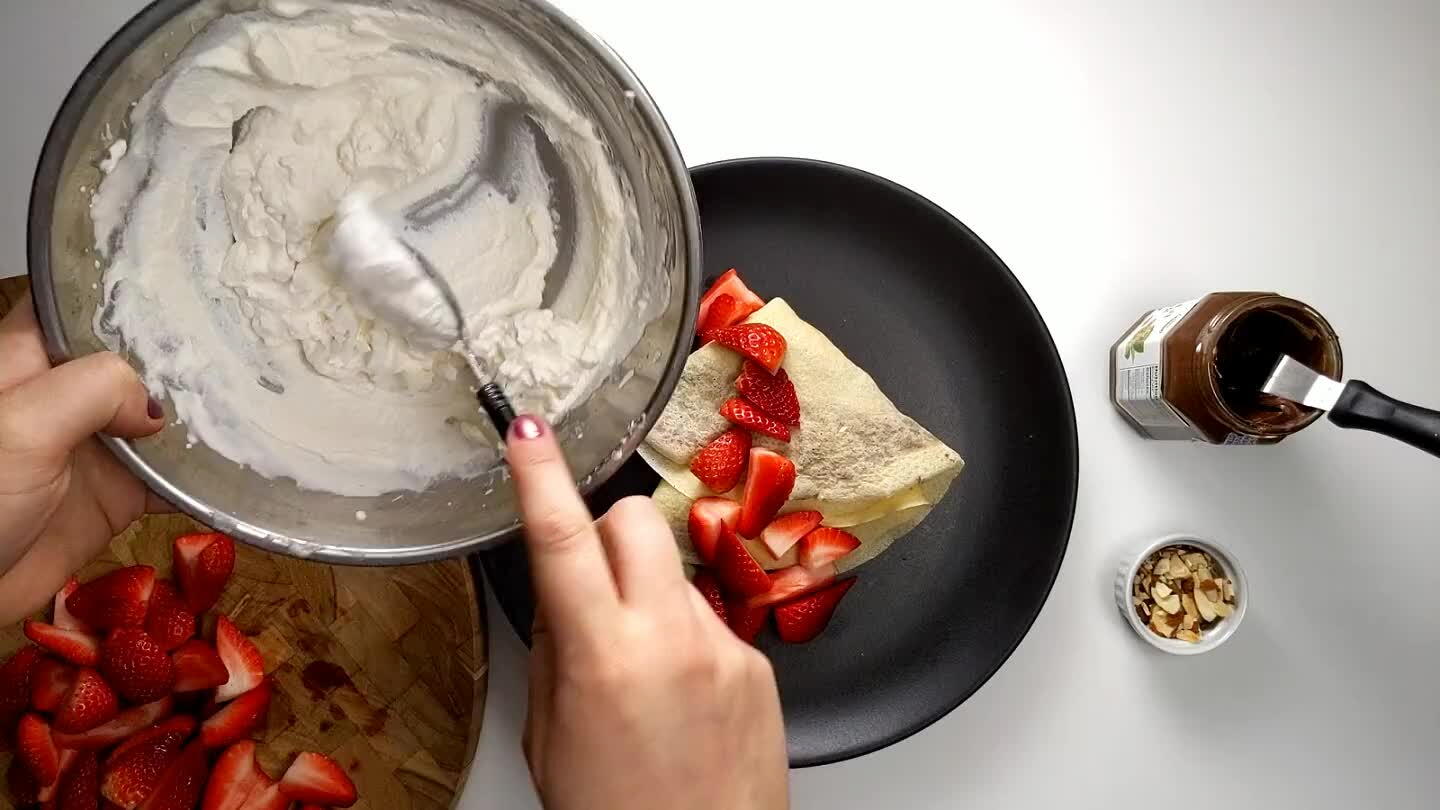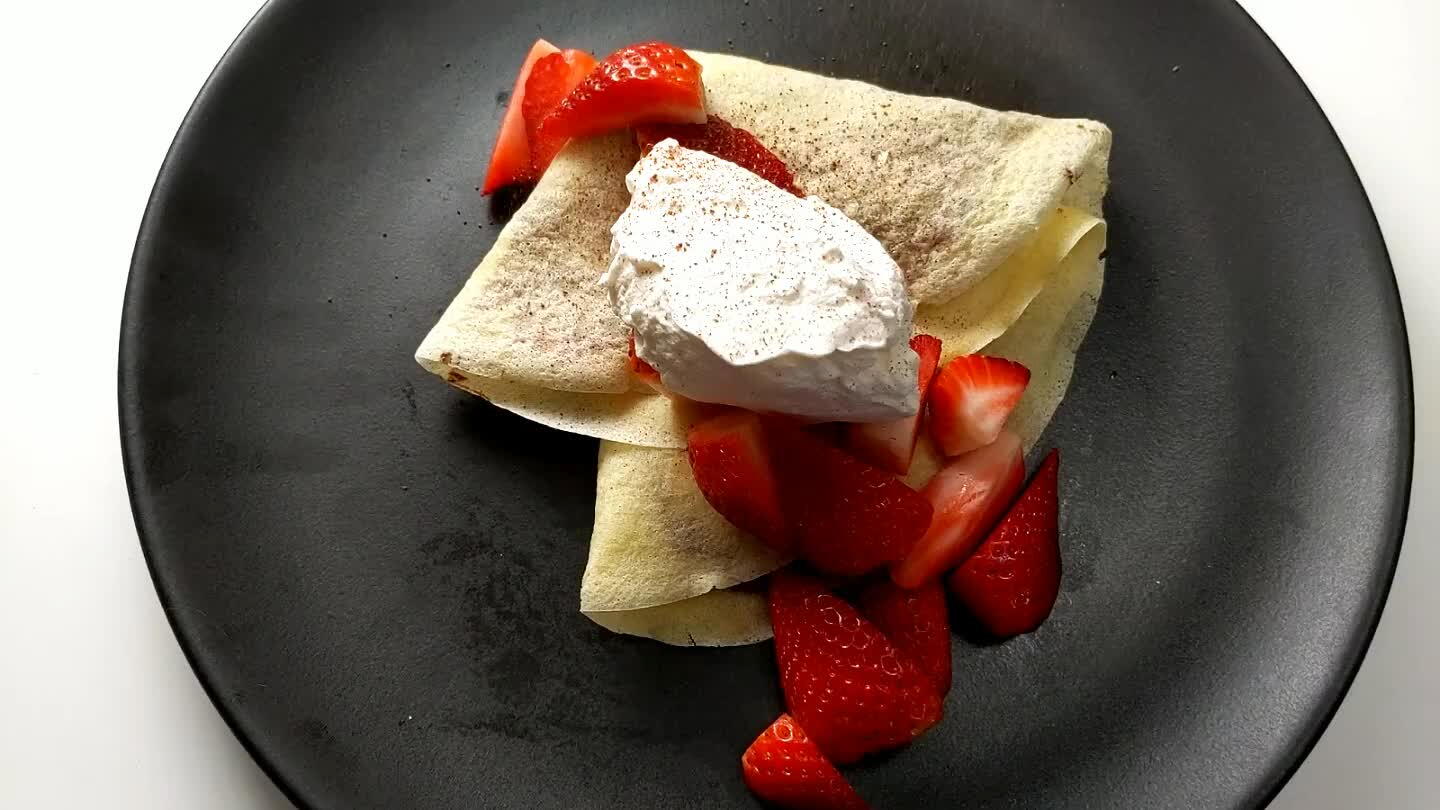 These look really pretty with a little dusting of powdered sugar and cocoa powder and topped with sliced almonds.
Comments