Chicken Adobo with Garlic Fried Rice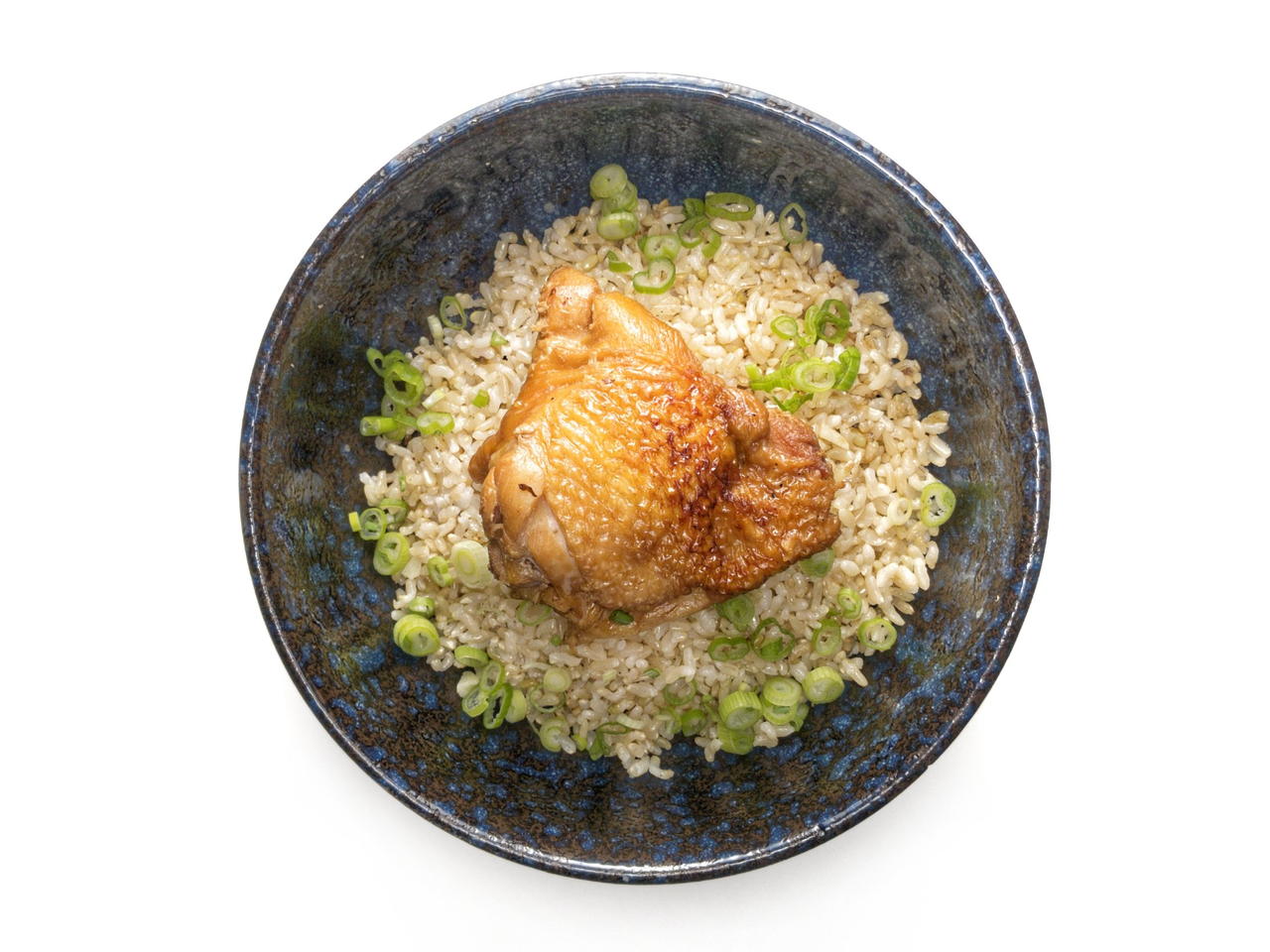 4 portions
35m
It's always a surprise to me that such a simple combination of common ingredients can make for such a delicious braise. I love chicken adobo. And garlic fried rice makes for a perfect accompaniment.
What you will need
Chicken Adobo
1 bunch Scallions
1 head Garlic
1/4 cup Toasted Sesame Oil
2 lb. Chicken Thighs
1 cup Soy Sauce
1 Tbsp Whole Black Peppercorns
2 Tbsp Brown Sugar
2 Bay Leaves
1 1/2 cups Water
Garlic Fried Rice
20 oz. Frozen Brown Rice
1 Tbsp Toasted Sesame Oil
Salt
(Nutritional facts 236 calories, 11.02 g fat, 25.53 g carbohydrates, 9.17 g protein, 28 mg cholesterol, 938 mg sodium)
How to cook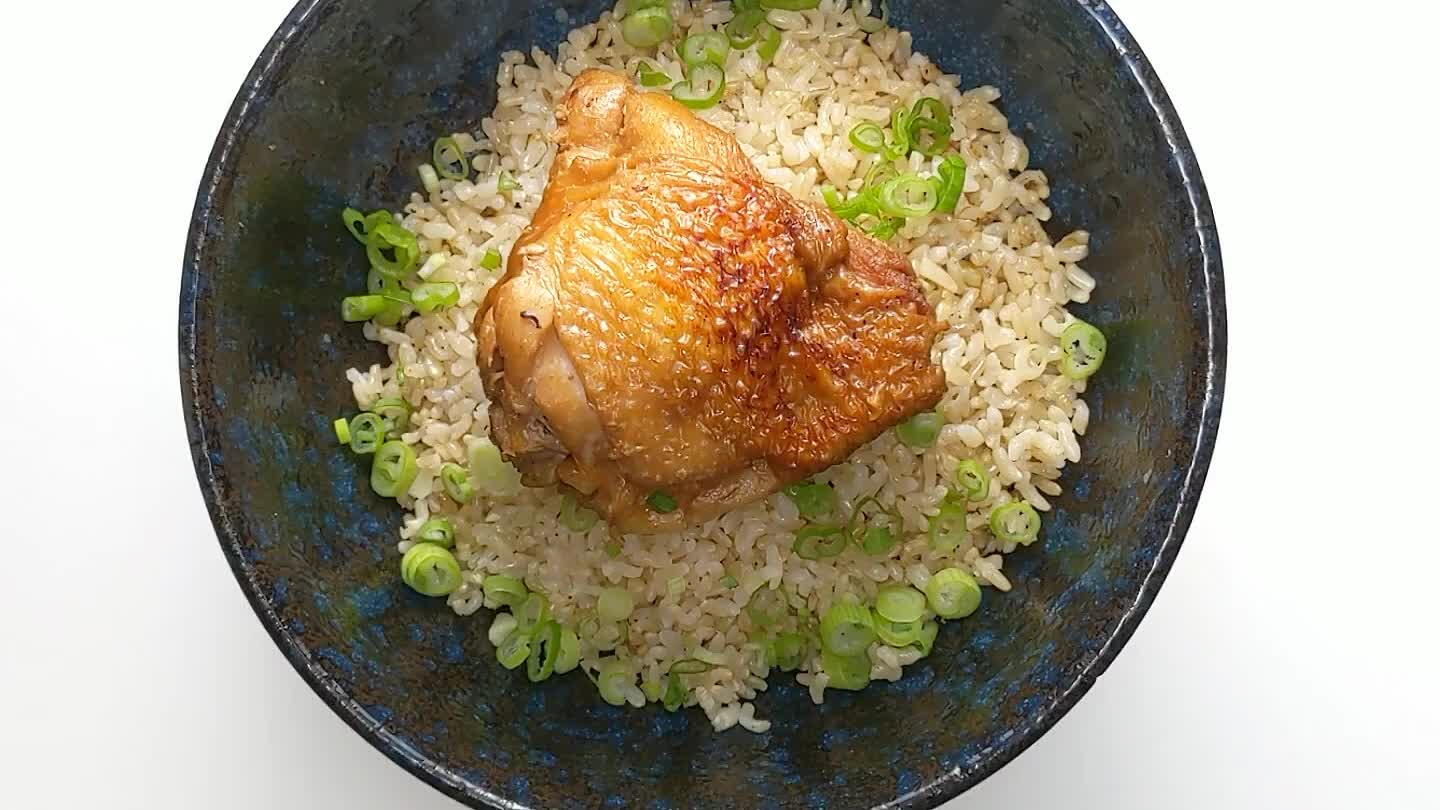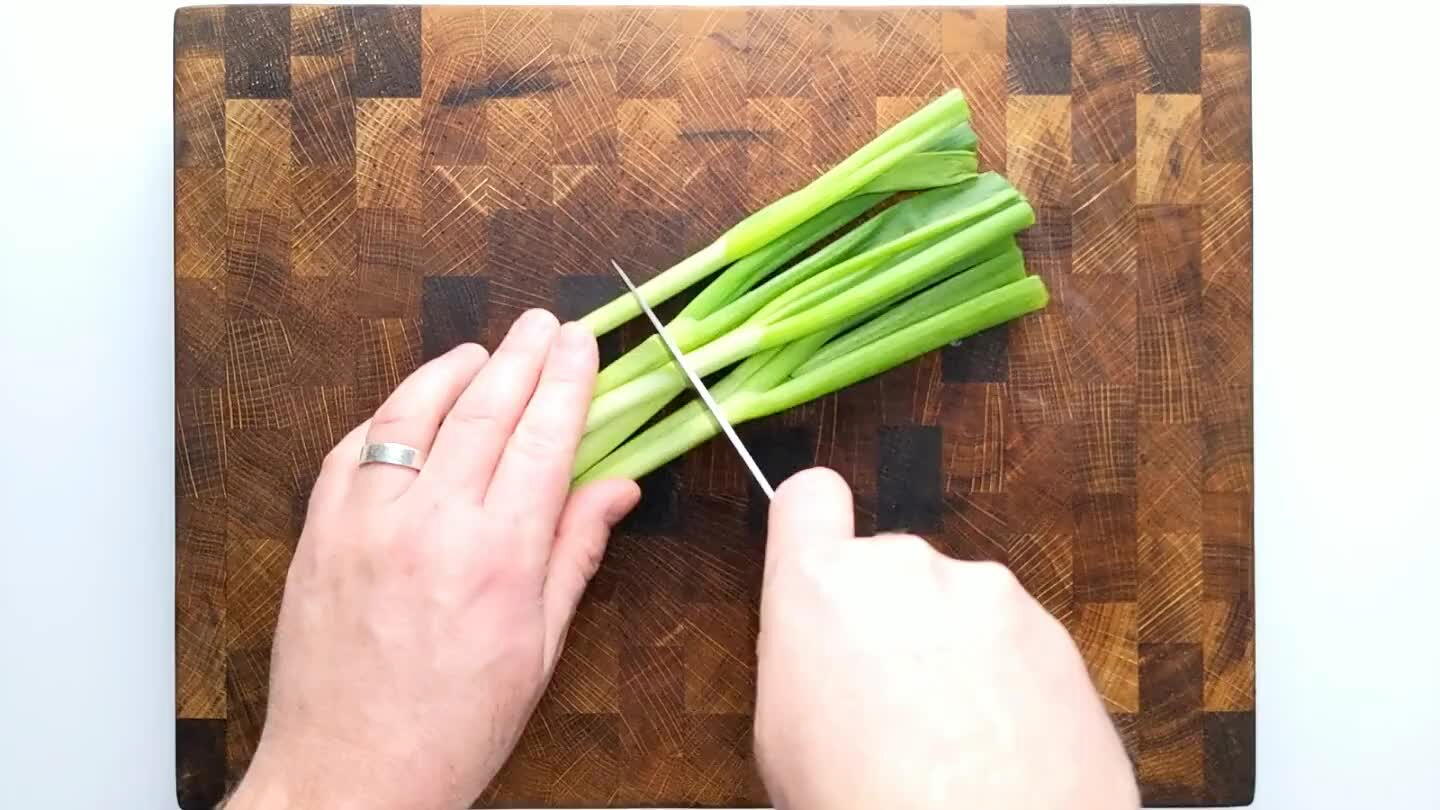 Wash the scallions and slice thin.
Break apart the head of garlic and remove the peel from each of the cloves.This is a little time consuming, but it is, by far, the toughest part of the recipe. All downhill from here.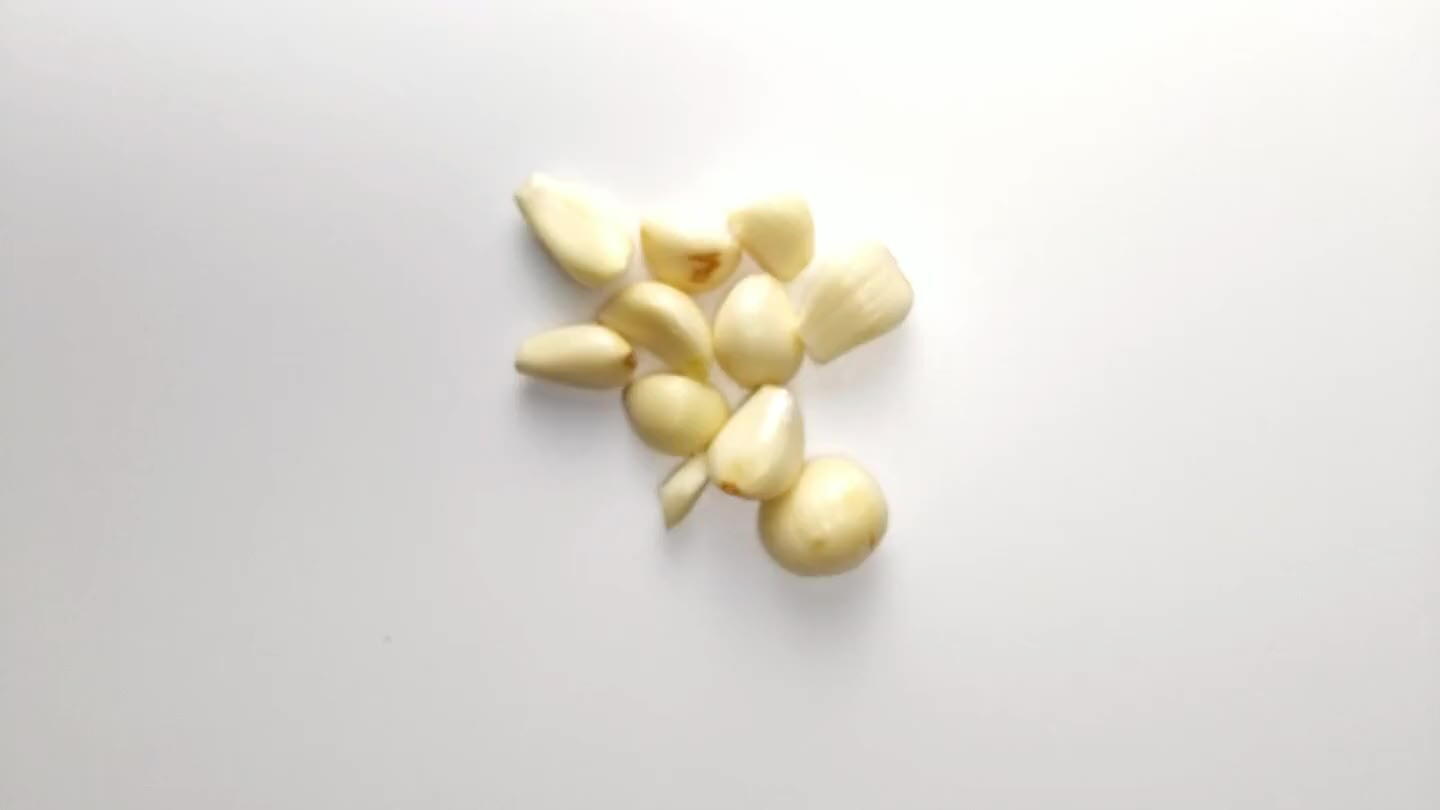 Separate the garlic cloves into 2 separate piles. Half will be used for the chicken braise. The other half will be used for fried rice.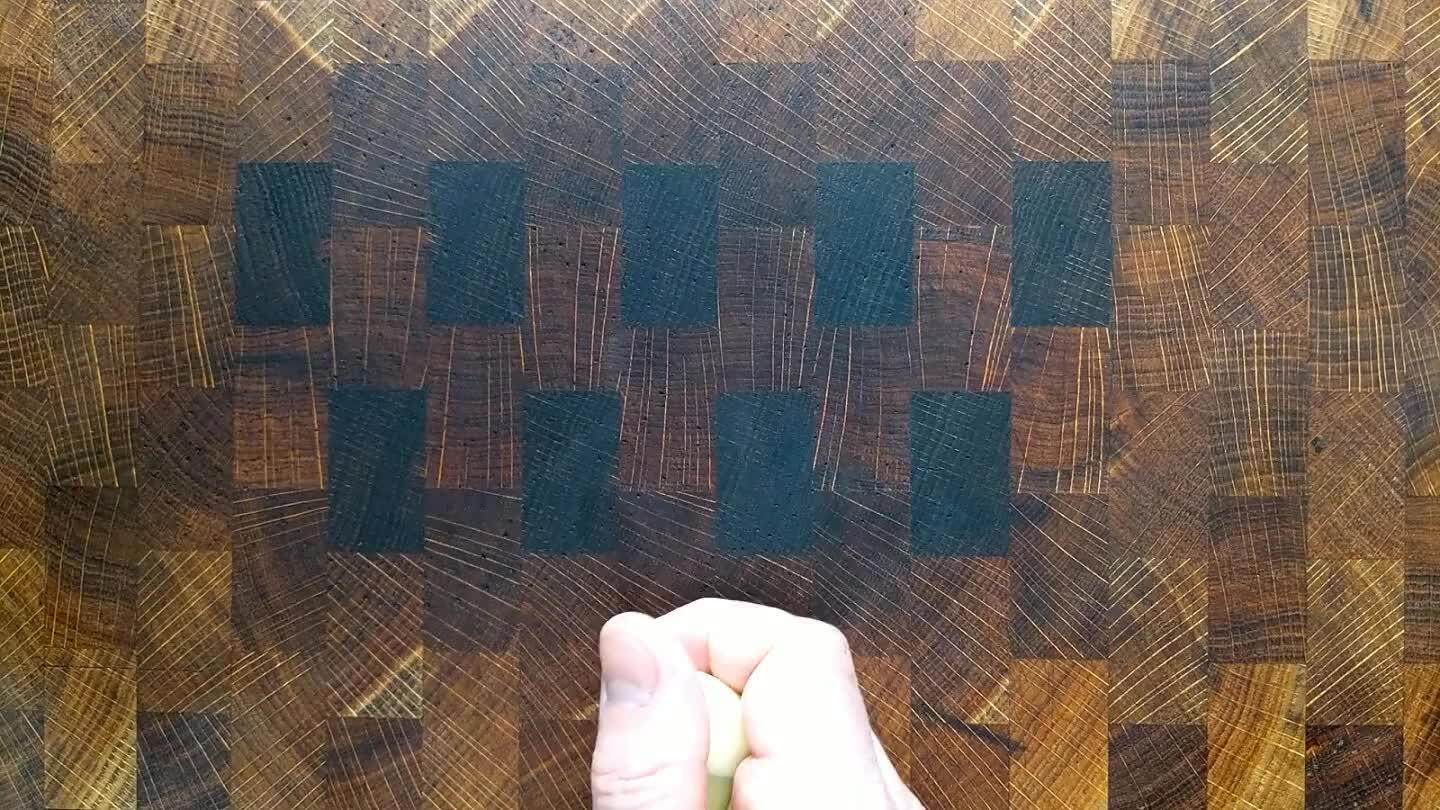 Take one pile of garlic cloves and crush each clove with the broad side of your knife. This will be the garlic we use for the fried rice. You don't need to pulverize the garlic, just one quick whack to shatter each clove.
Then chop them up roughly. You don't need to be too methodical about this, just a quick chop through.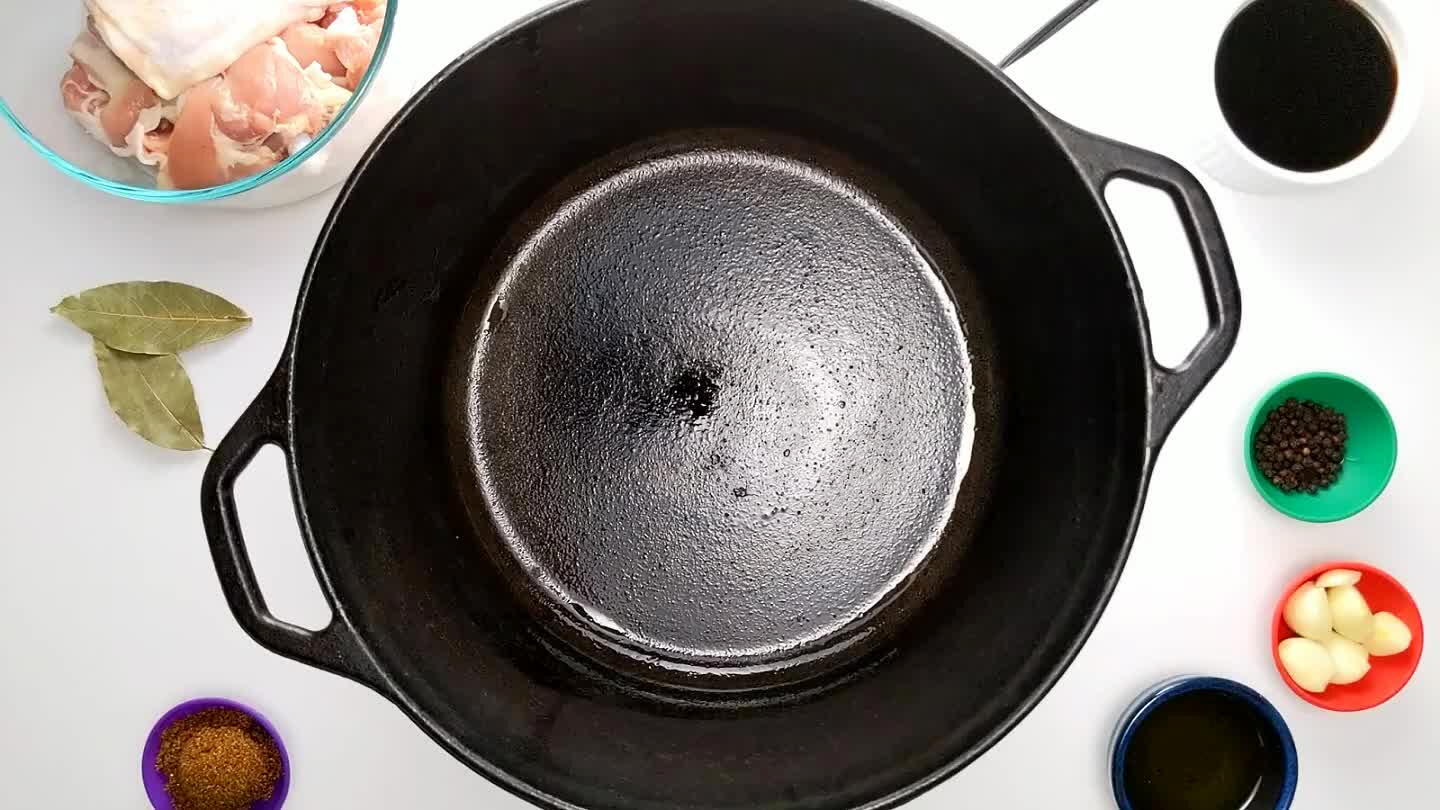 Heat some olive oil over high heat in a dutch oven or a large pot with a lid.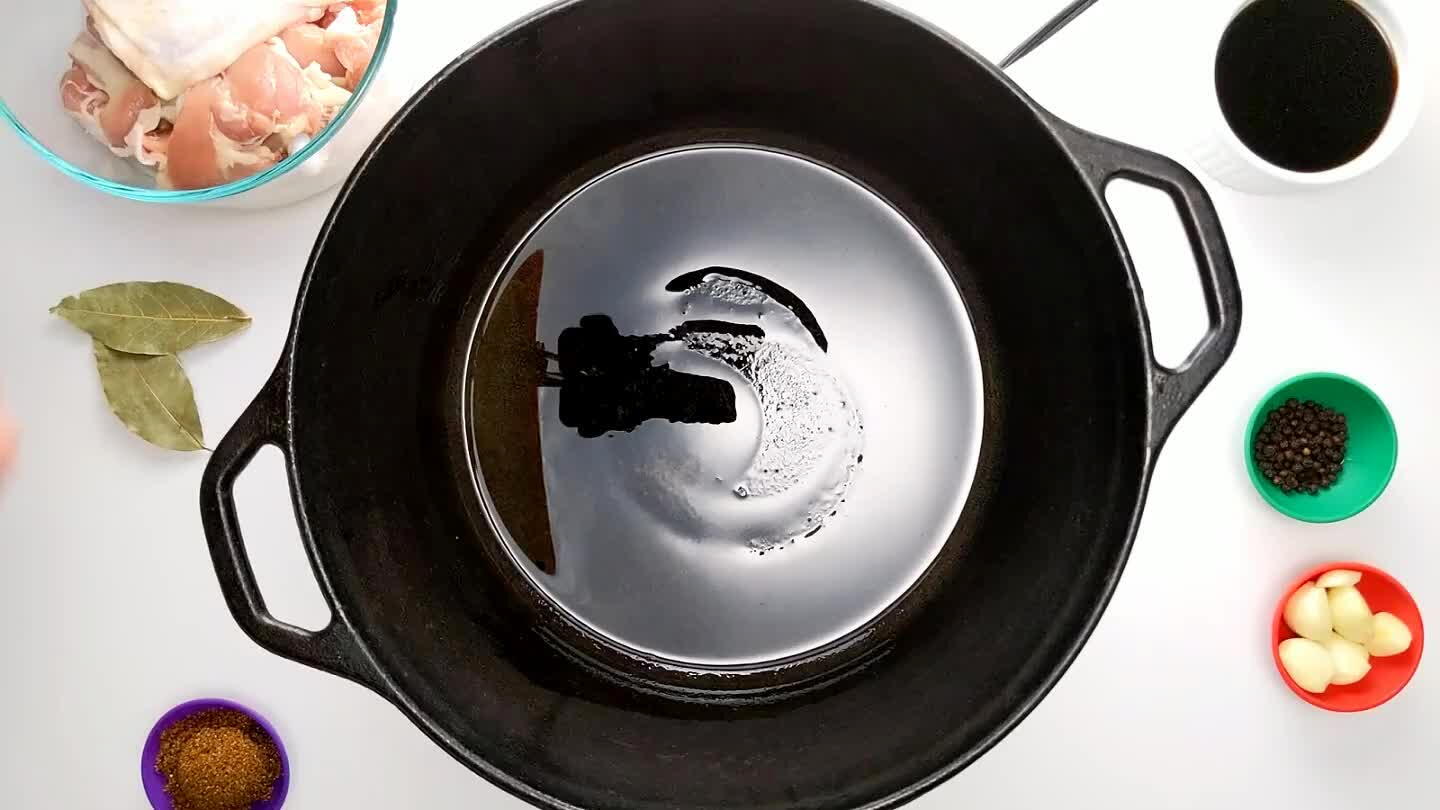 When the oil shimmers, add the chicken, skin-side down. Let the chicken cook undisturbed for about 5 minutes, or until the skin is browned and crispy. It's a good idea to put the lid on your pot to avoid spattering. When the skin is crisp, flip over the chicken thighs and let them cook on the opposite side for just a few minutes.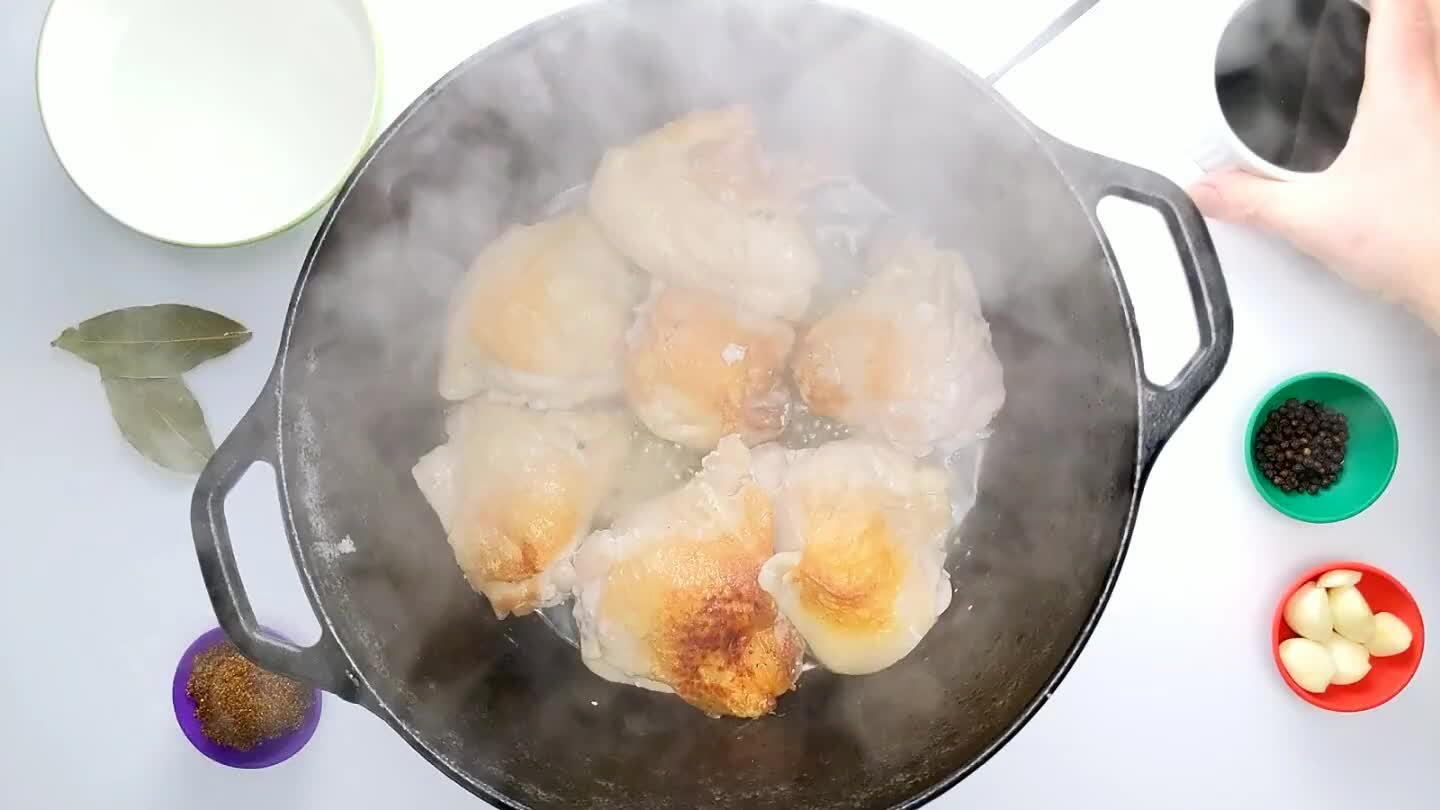 Pour in the soy sauce.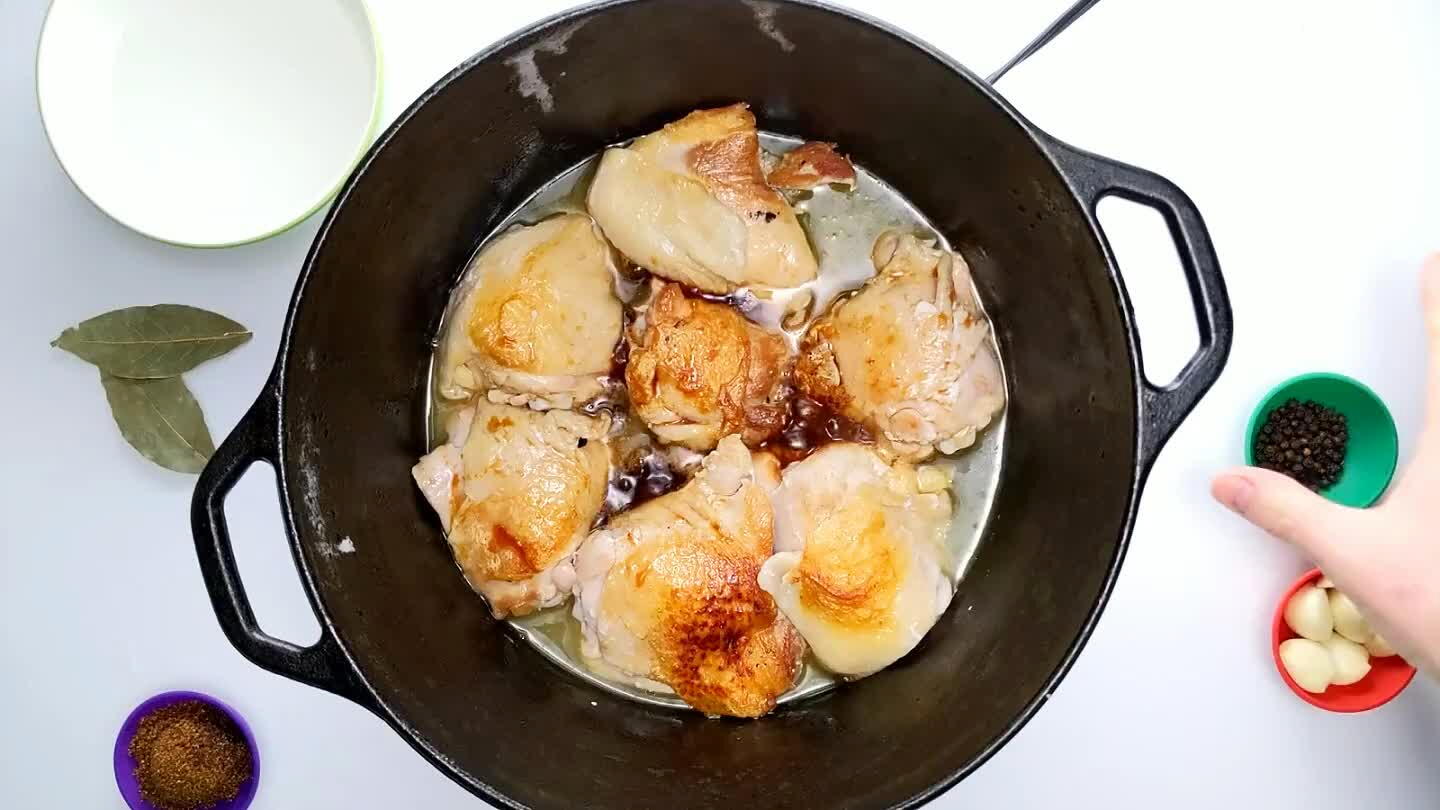 Add the black peppercorns.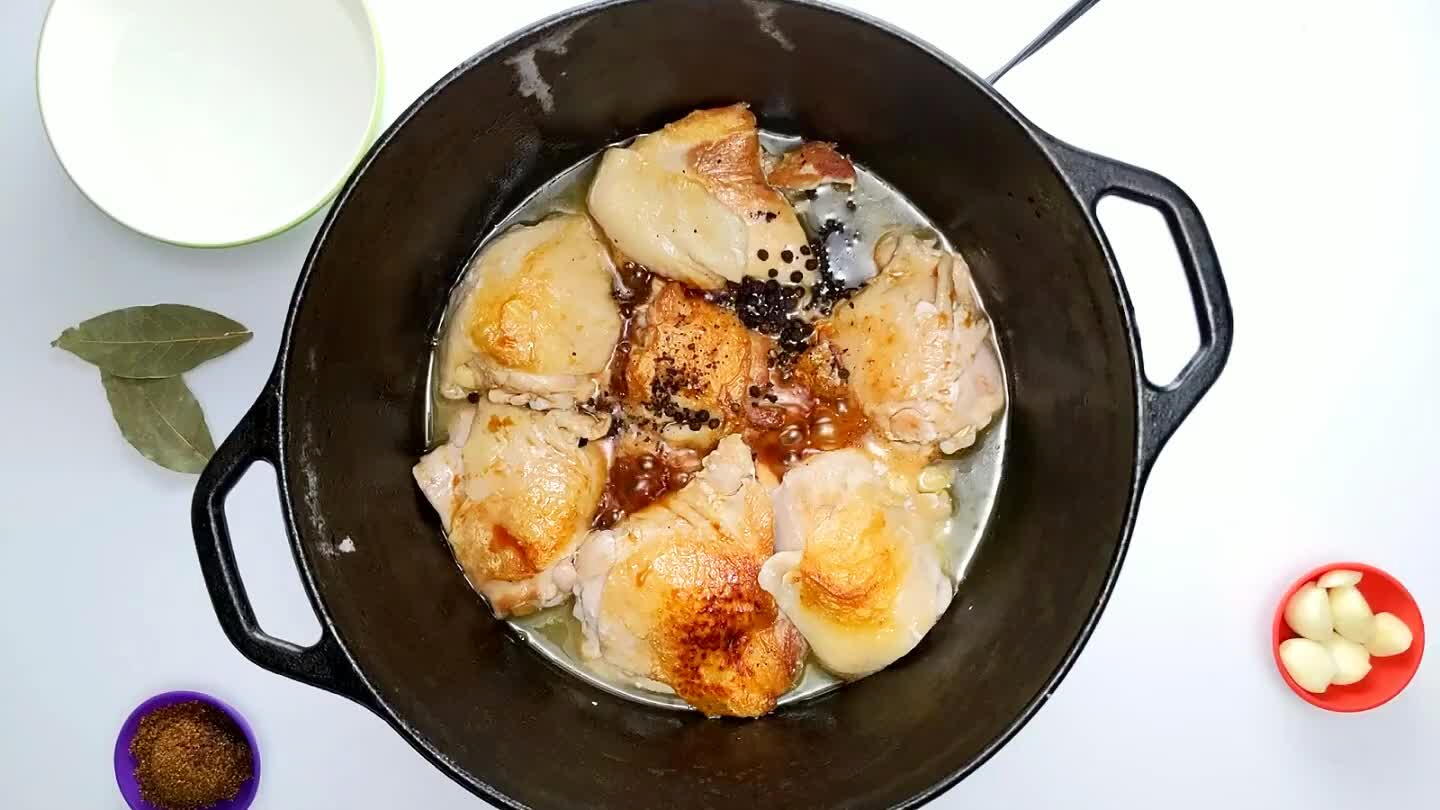 Toss in the whole garlic cloves, the ones that you didn't chop up.
Add the brown sugar.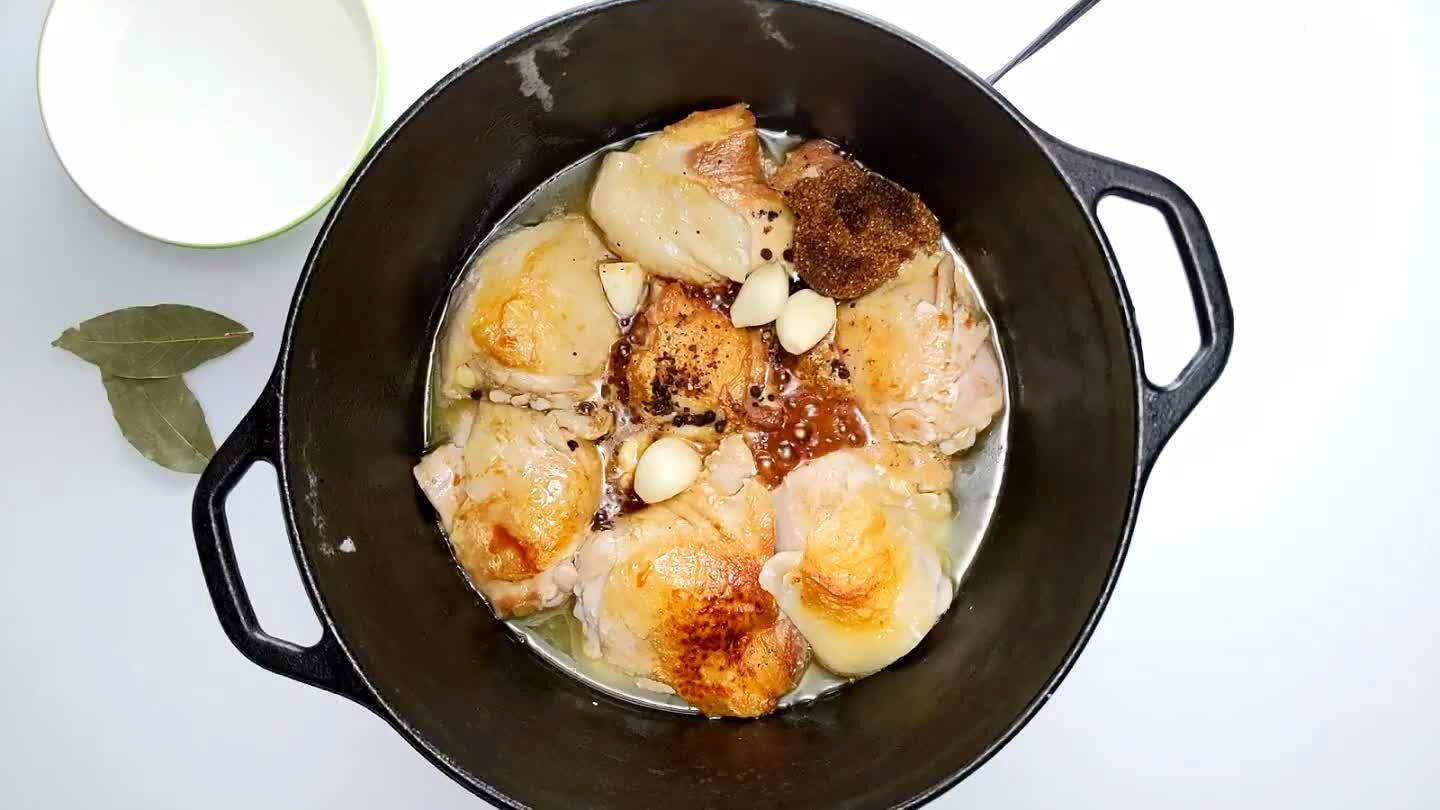 Place the bay leaves on top.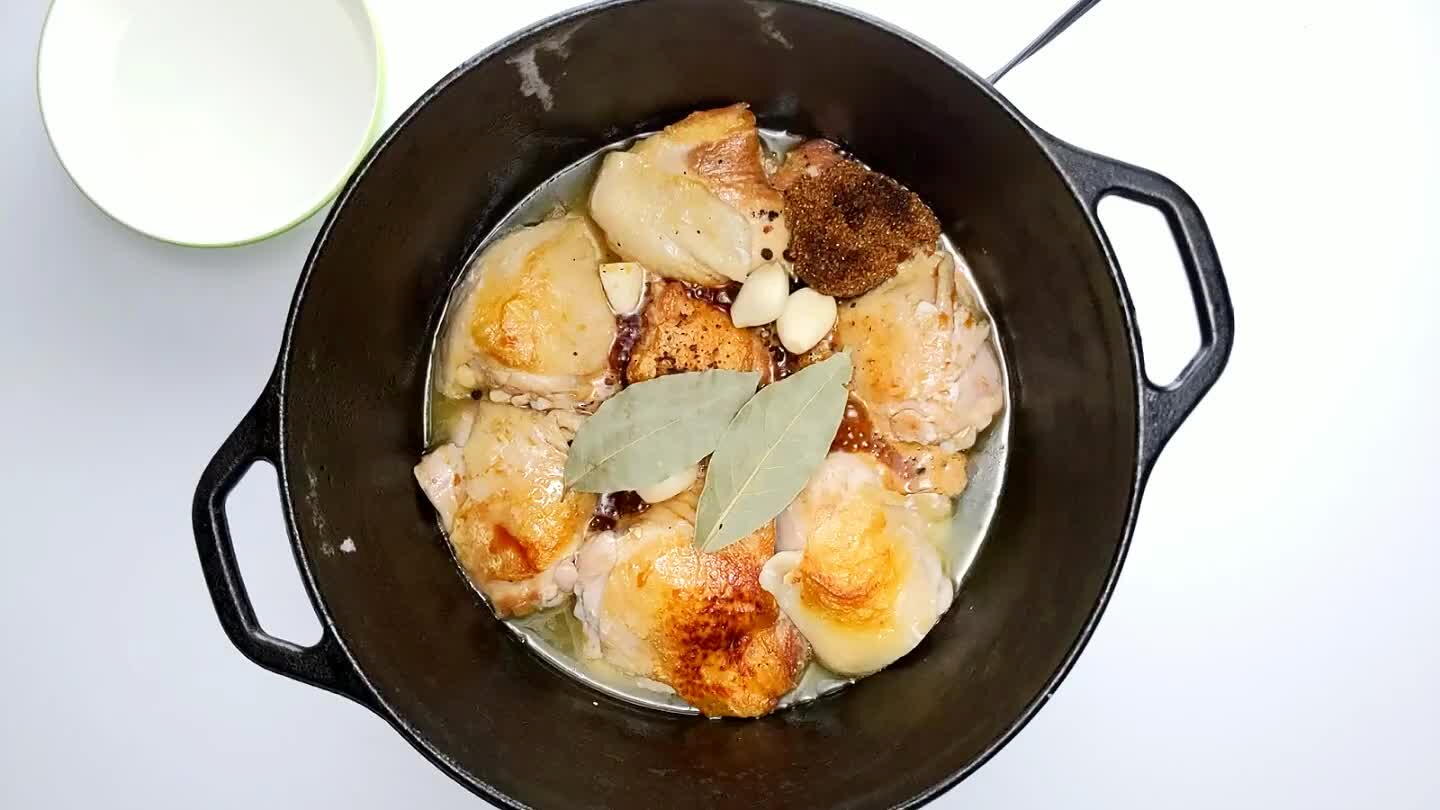 Pour in the water.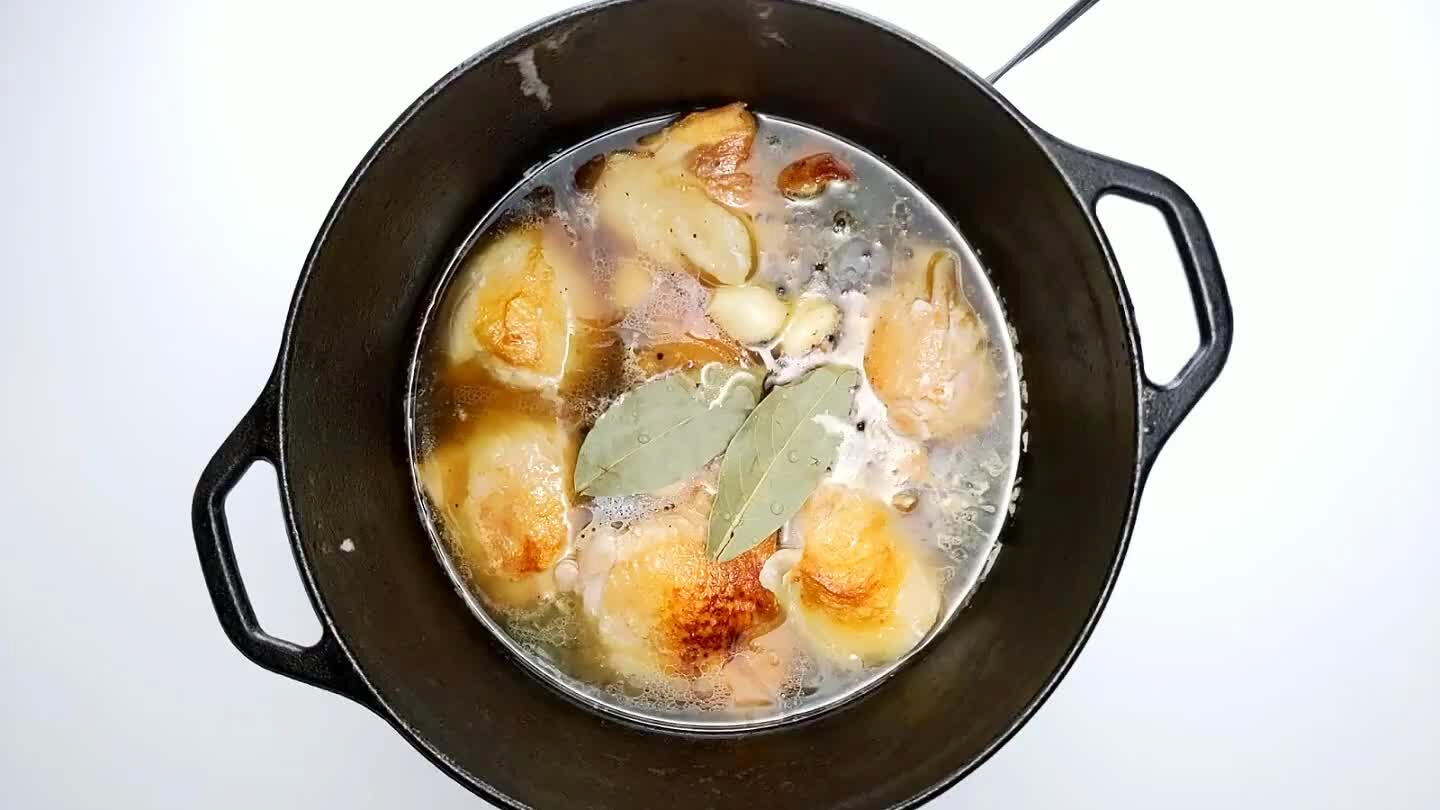 Bring the pot to a simmer. Cover and simmer for 20 minutes.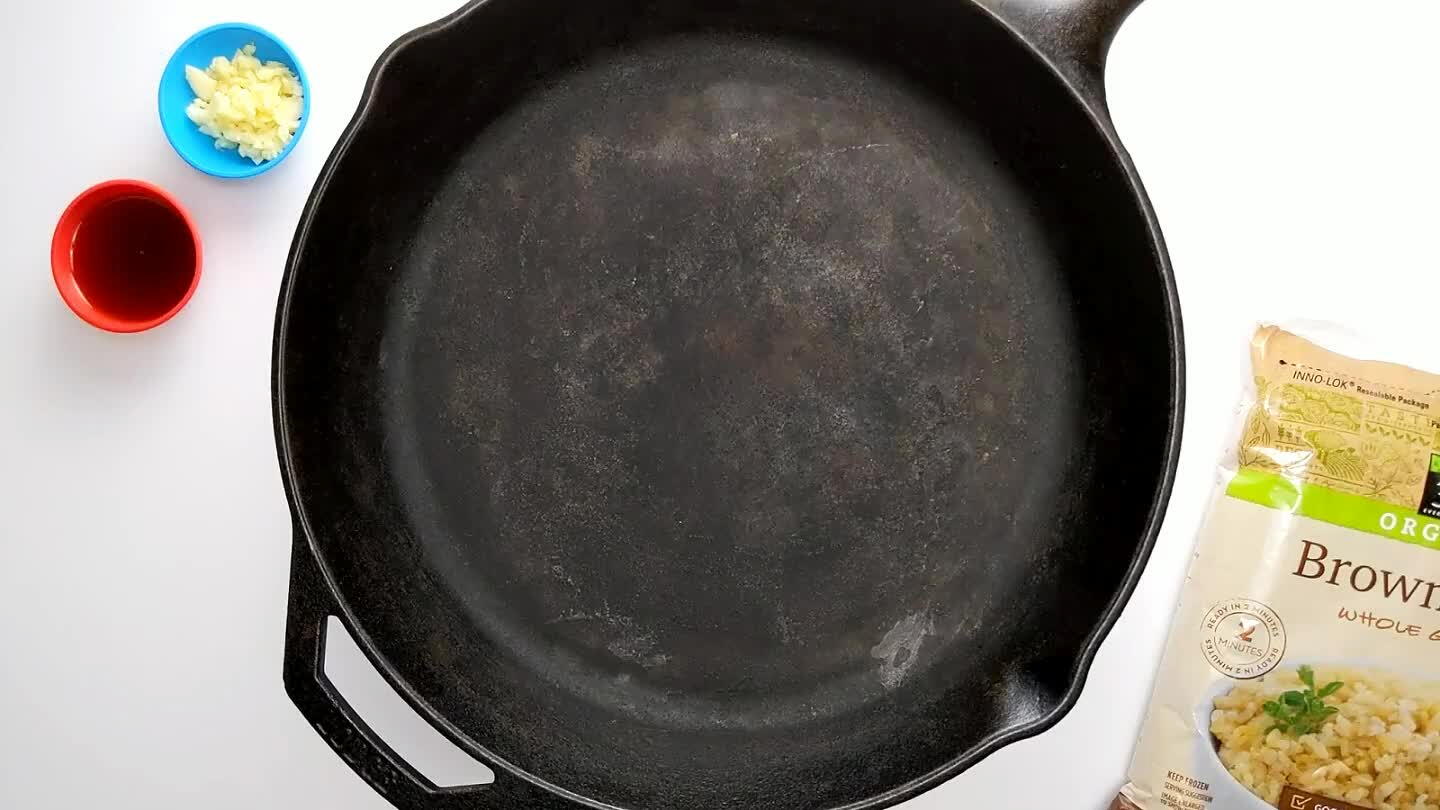 Warm the sesame oil over medium heat in a heavy skillet or a nonstick frying pan.
Stir in the crushed garlic. Toast it gently in the oil until the aroma hits you.
Stir in the cooked brown rice. Continue cooking, stirring often, until the rice is heated through.
Serve chicken thighs over garlic fried rice. Garnish with sliced scallions.