Chicken and Basil Stir Fry
4 portions
25m
The smell and flavor of Thai basil adds such a unique and herbaceous quality to the dish, taking a simple chicken stir fry to a new level.
What you will need
1.5 lbs Boneless Skinless Chicken Breast
1 Tbsp Cornstarch
1/4 tsp Salt
1/4 tsp Black Pepper
2 Tbsp Vegetable Oil
1 Yellow Onion
2 Red, Yellow or Orange Bell Peppers
6 tsp chopped Garlic
1/4 cup Water
2 Tbsp Rice Wine Vinegar
2 Tbsp Low Sodium Soy Sauce
1 oz Fresh Thai Basil
20 oz Microwavable Rice
(Nutritional facts 69 calories, 2.45 g fat, 5.52 g carbohydrates, 6.61 g protein, 14 mg cholesterol, 560 mg sodium)
How to cook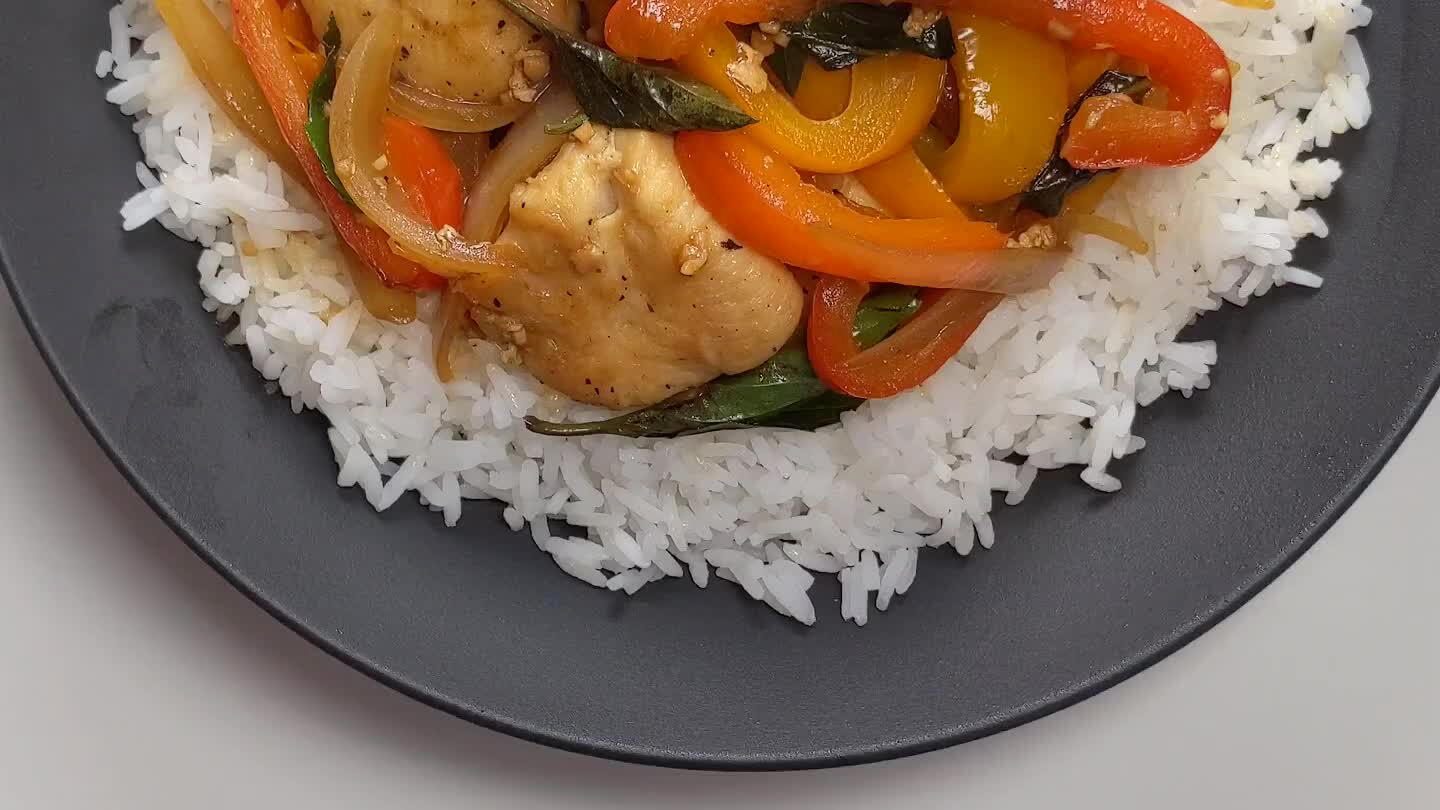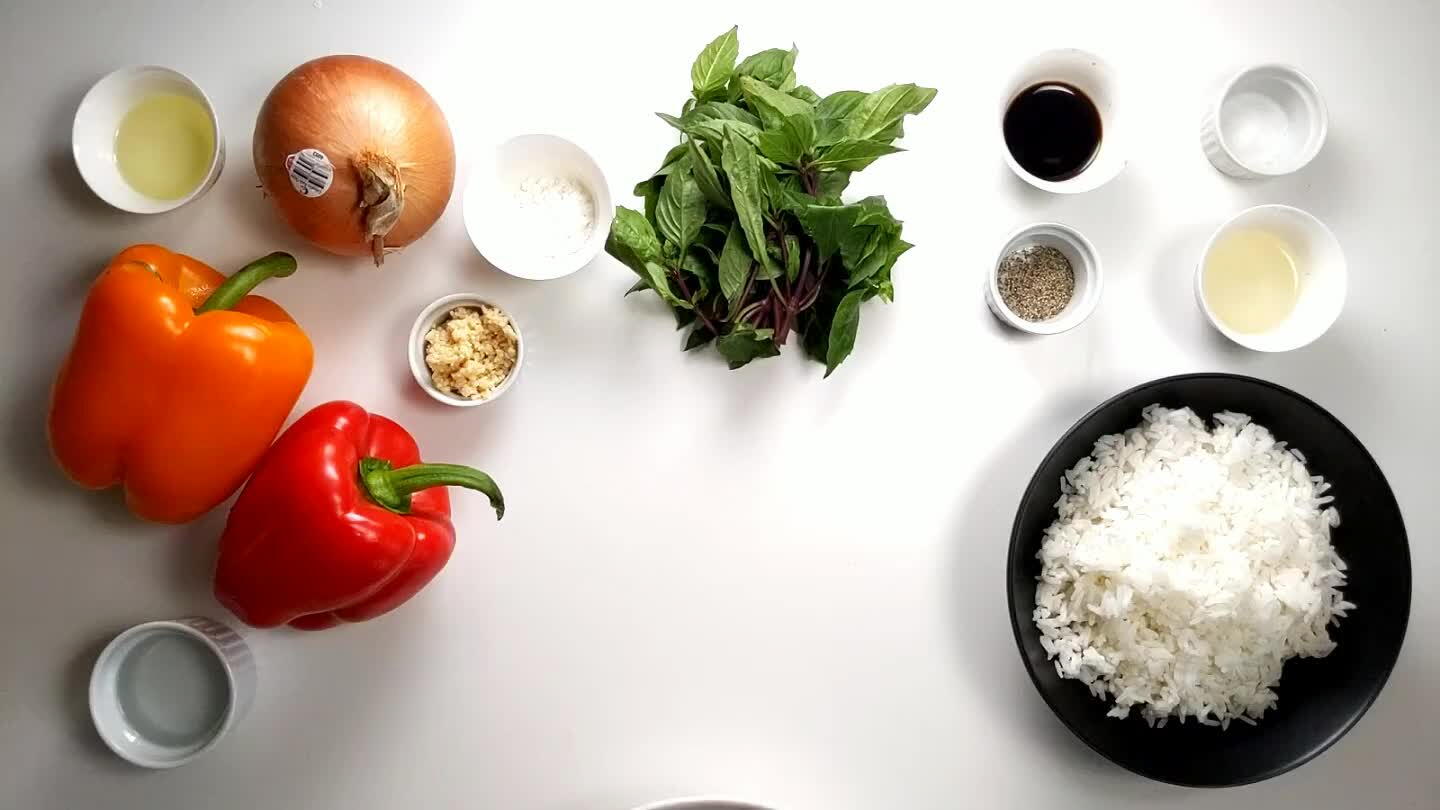 Portion all ingredients.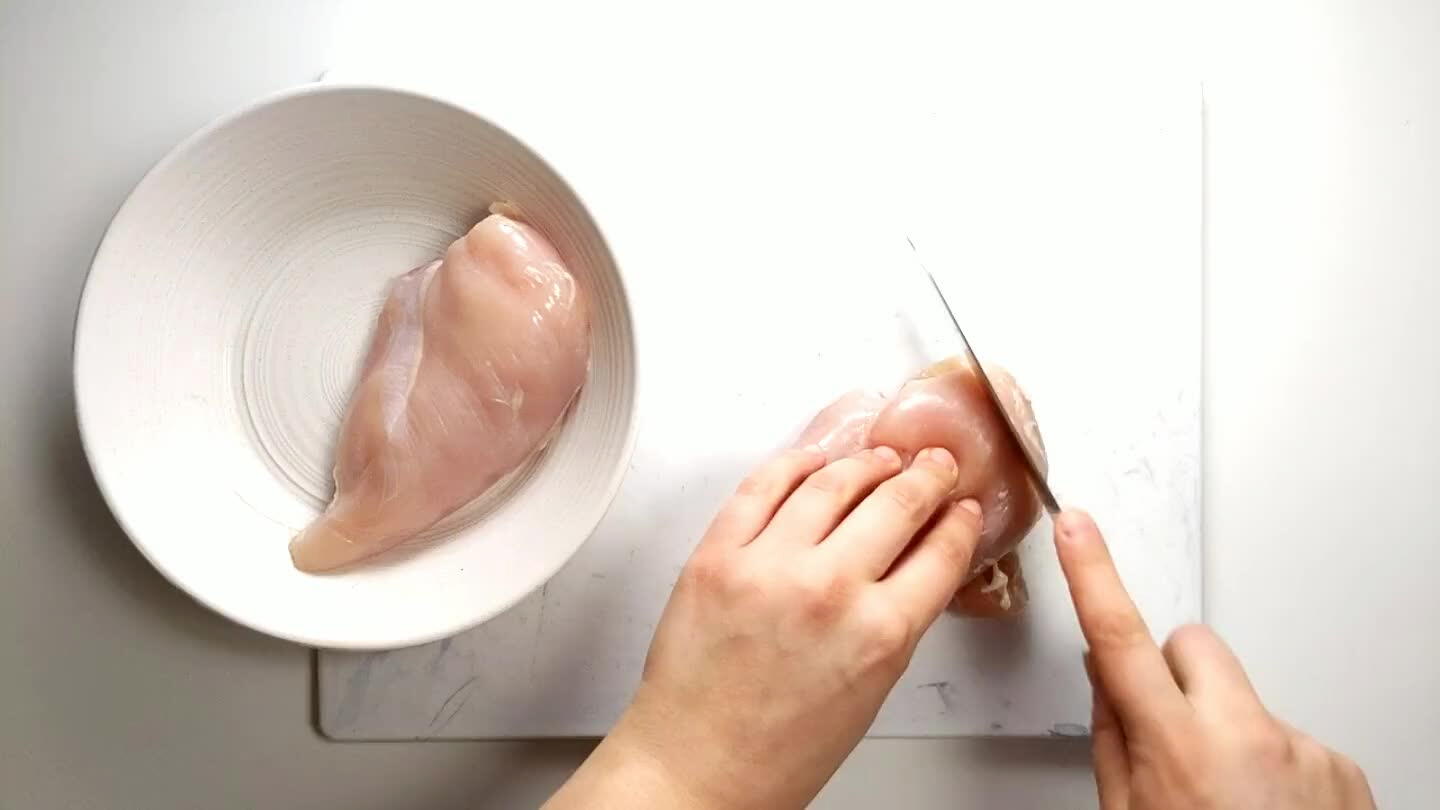 Slice the chicken into 1/4 inch or thinner slices.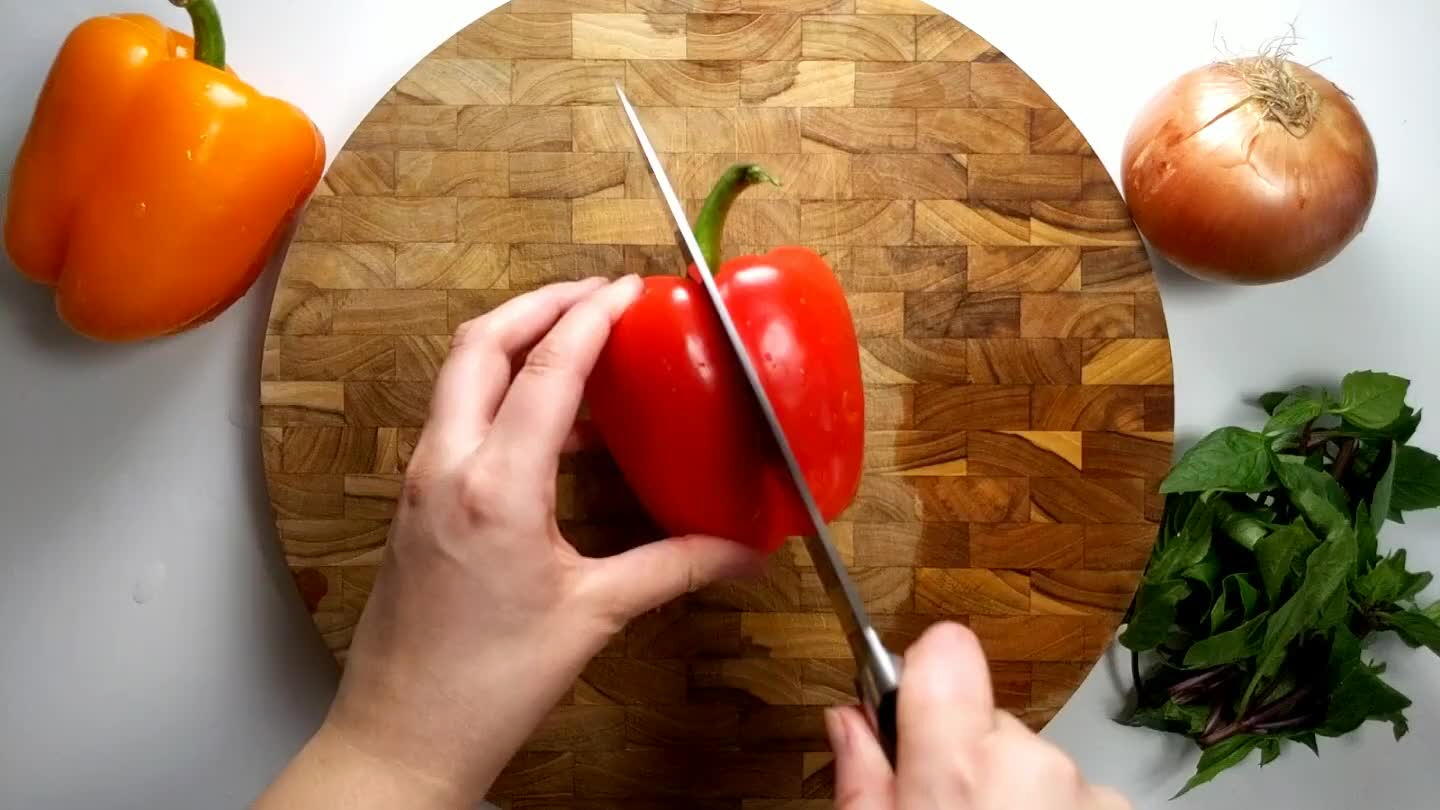 Slice the peppers in half and remove the stem and seeds. Knock out the rest of the seeds by tapping the outside of the pepper.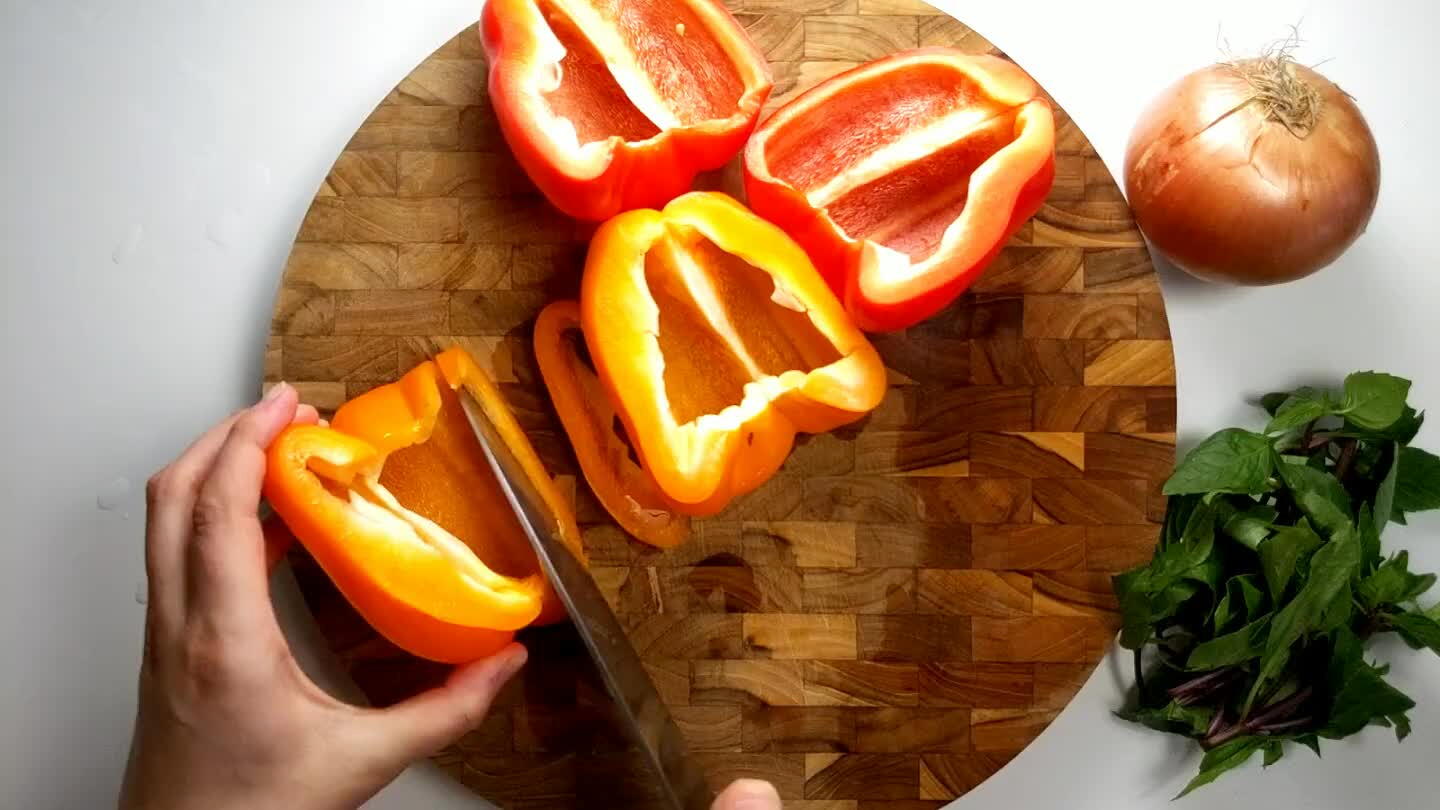 Slice the pepper halves into thin slices.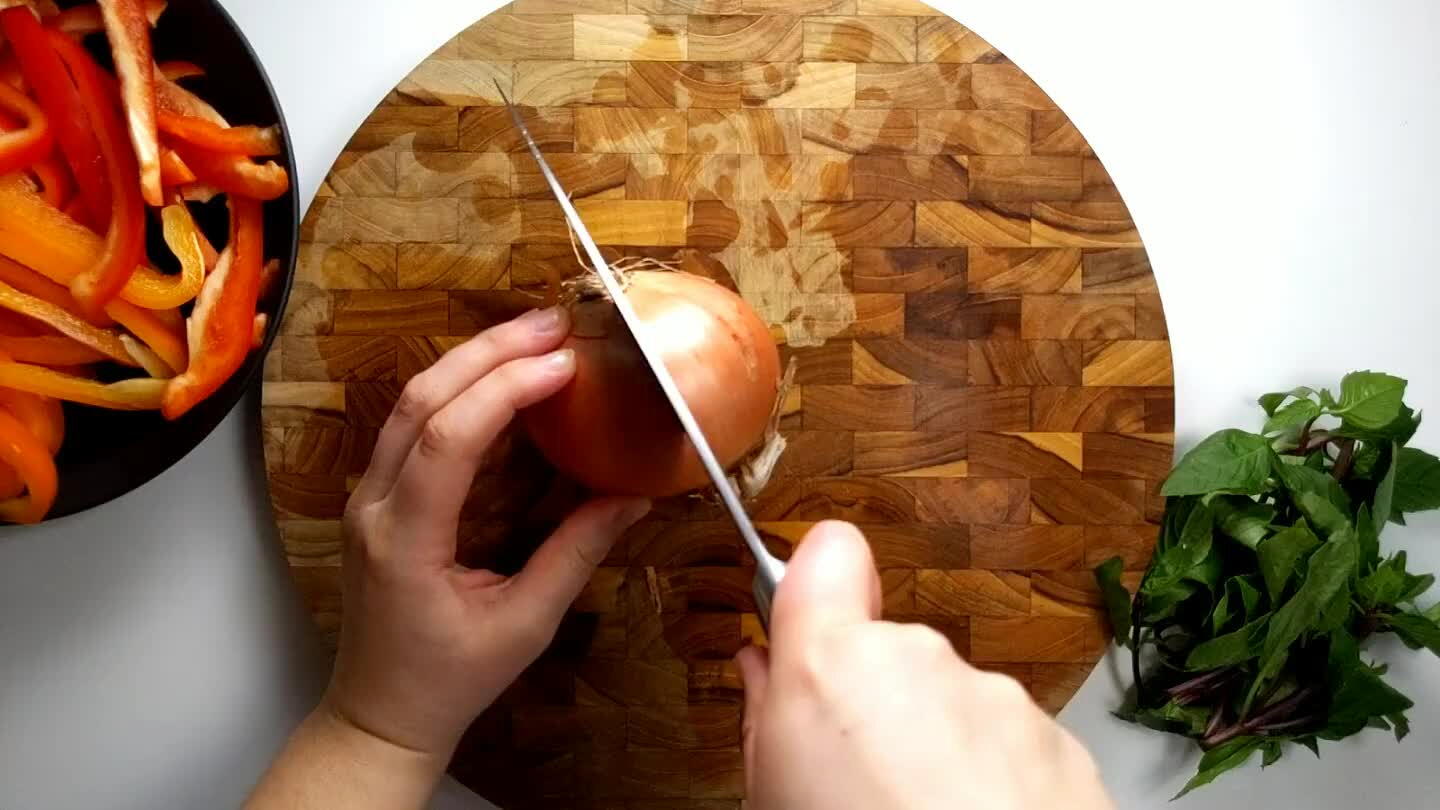 Remove the onion peel and slice into thin wedges.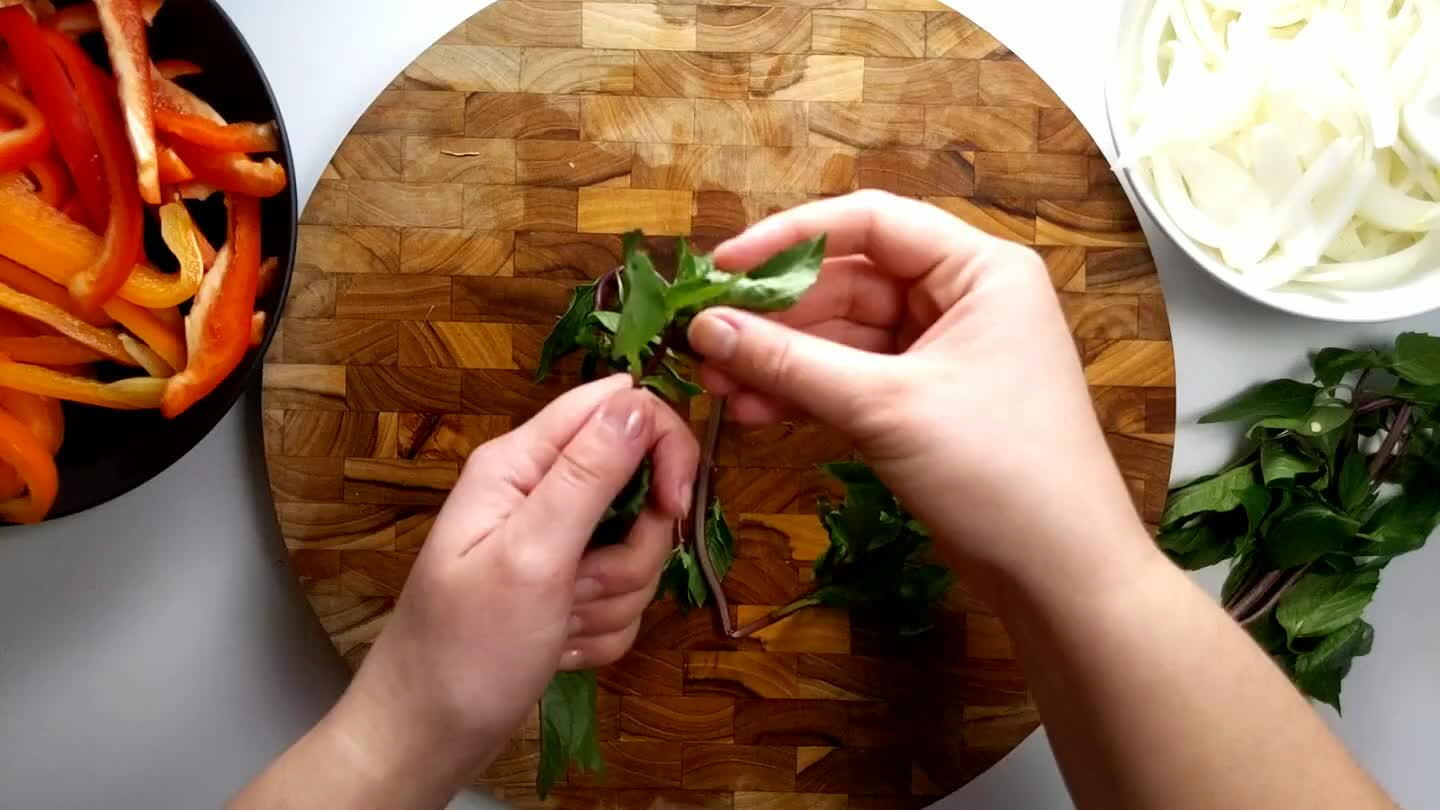 Use your fingers to pick all of the whole leaves of Thai basil off of the stems.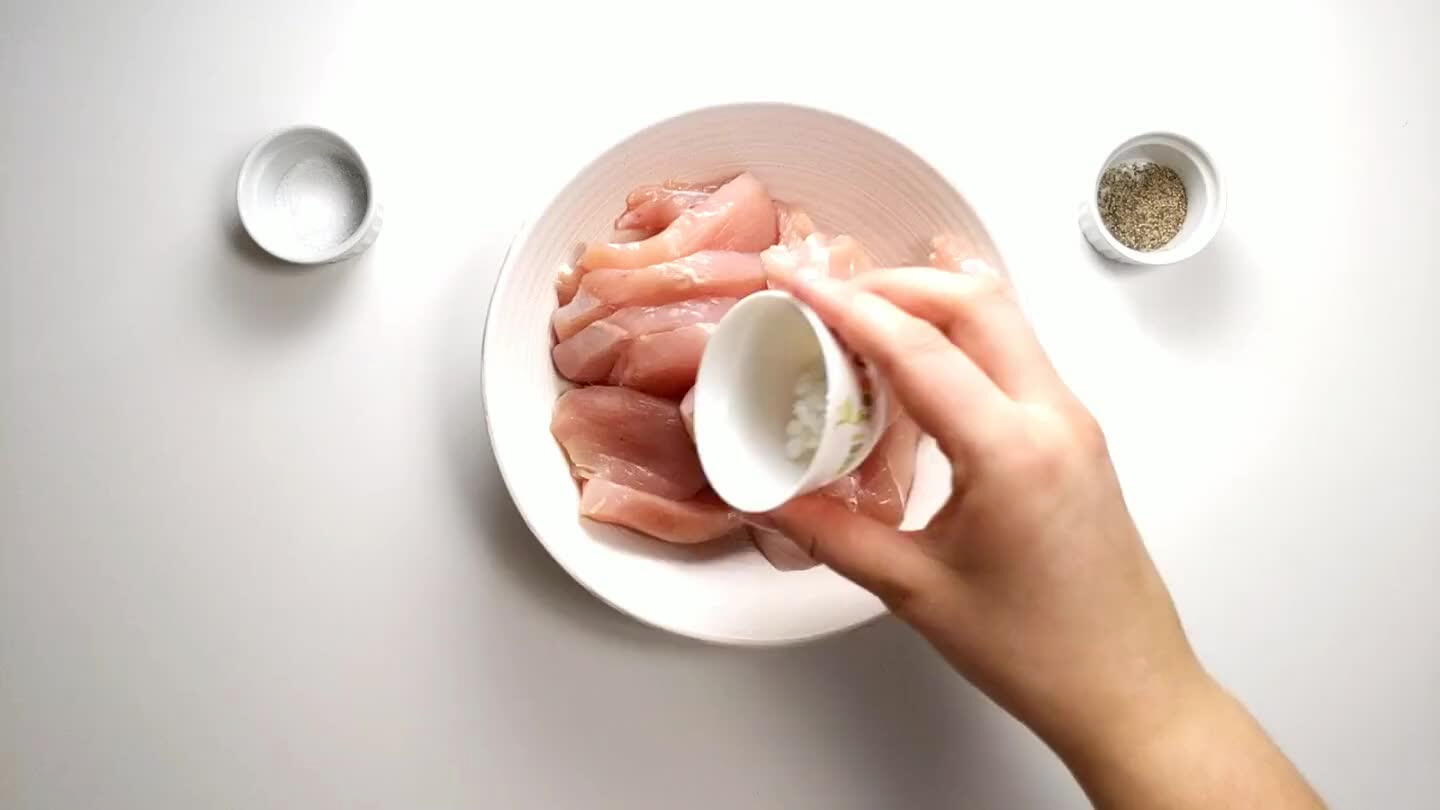 Sprinkle the cornstarch over the chopped chicken. Add the salt and pepper as well.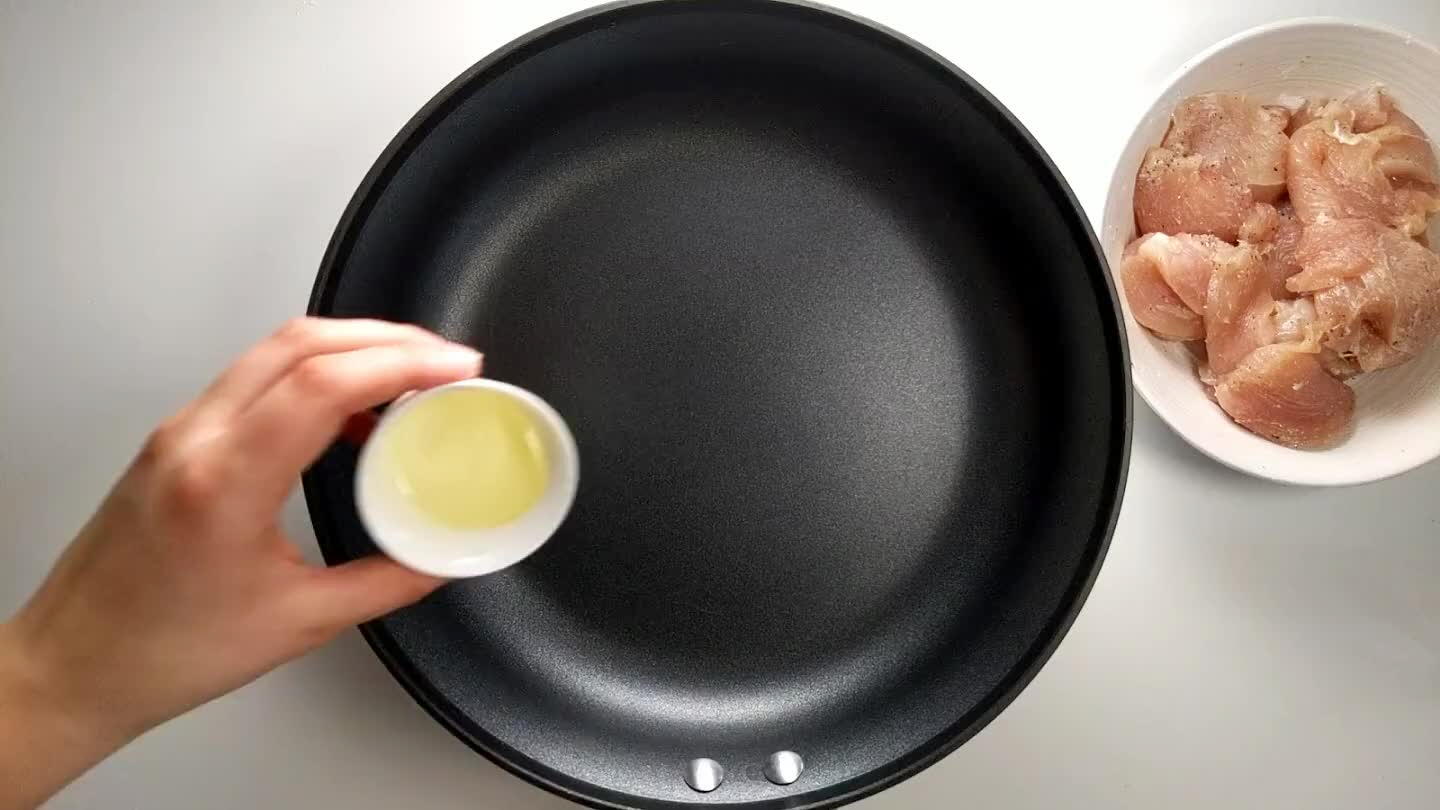 Add the oil to the pan heated to medium-high and add the chicken.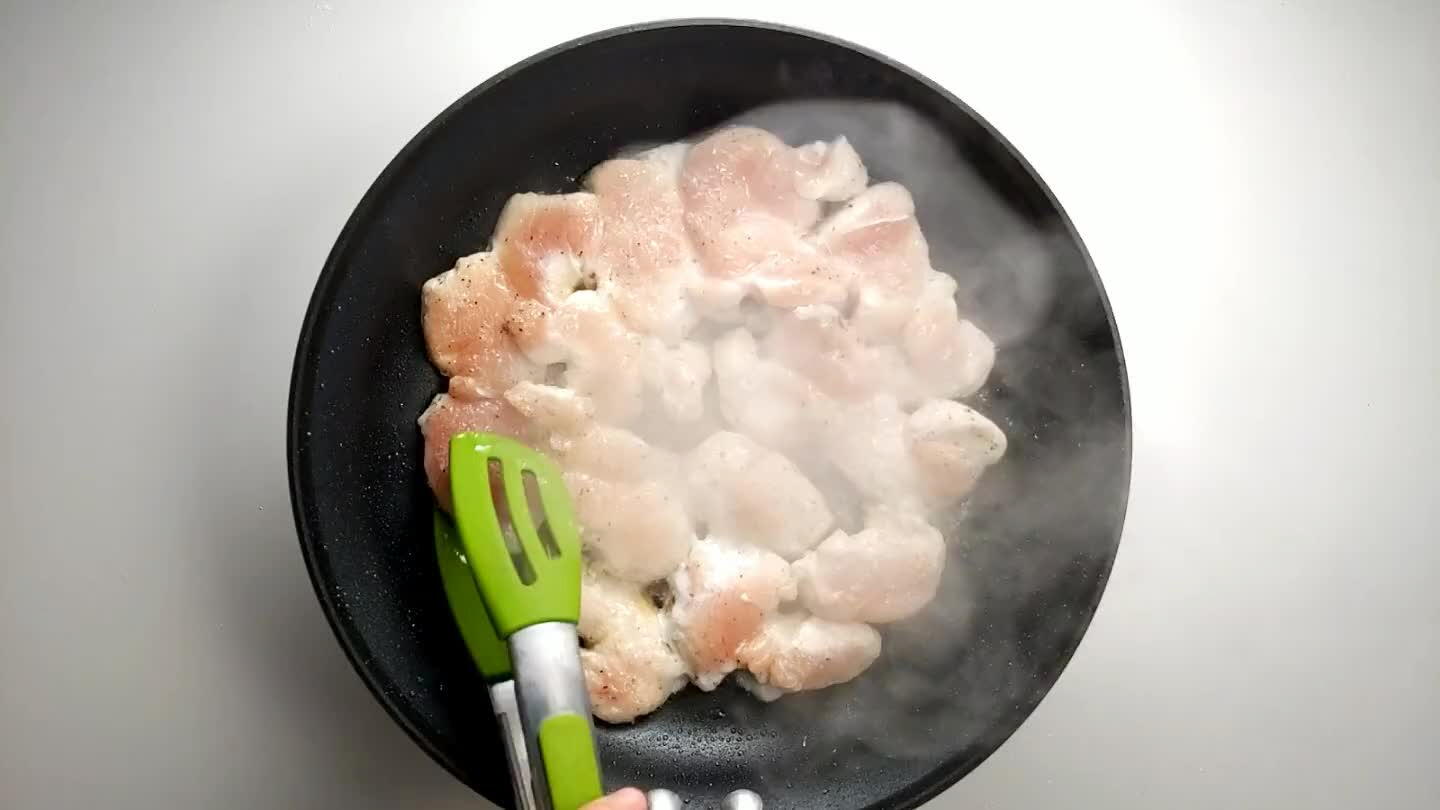 Brown for a few minutes on each side until crispy. Remove the chicken from the pan.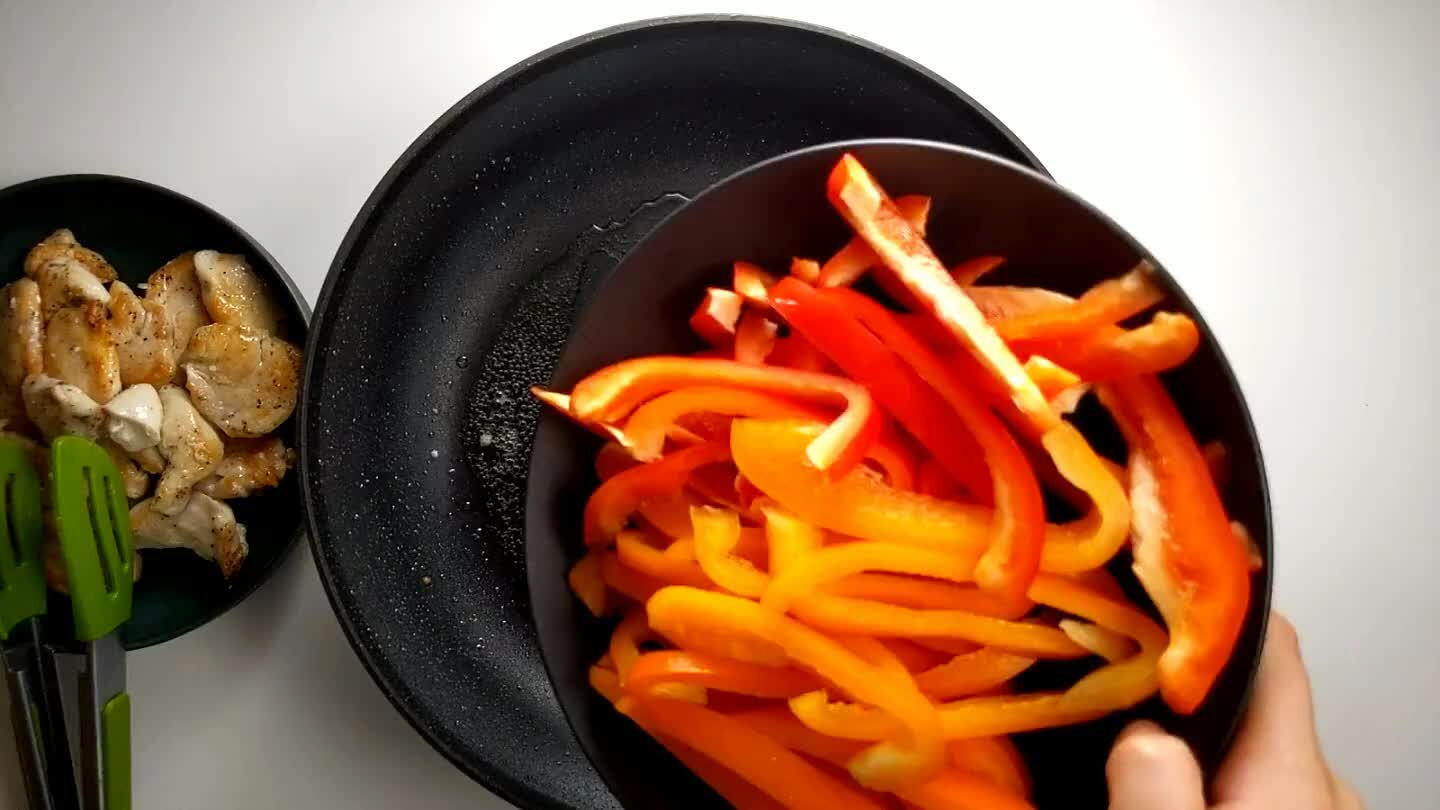 Add the bell pepper slices and onion to the pan and saute.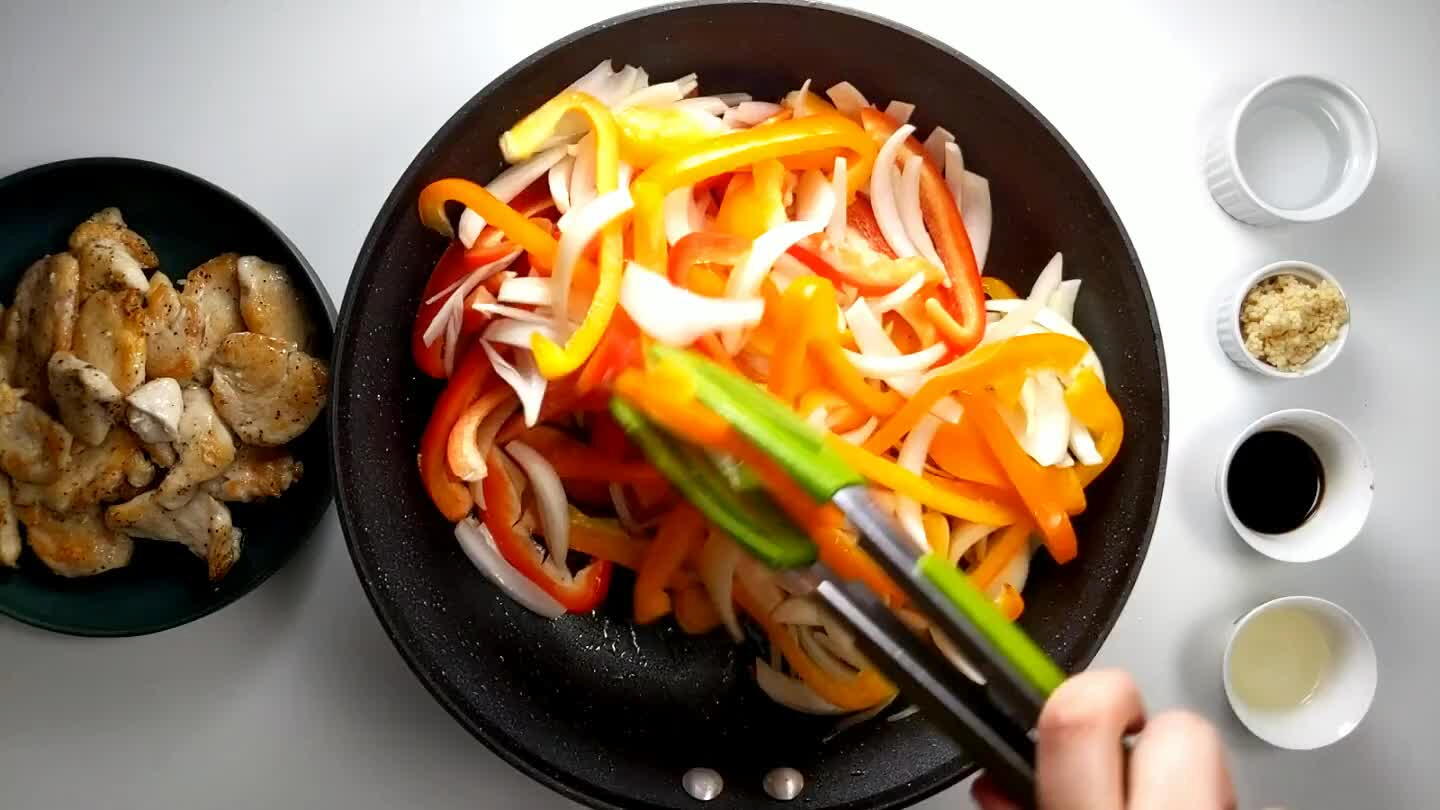 Saute the onions and peppers for a few minutes until tender and onions are lightly caramelized.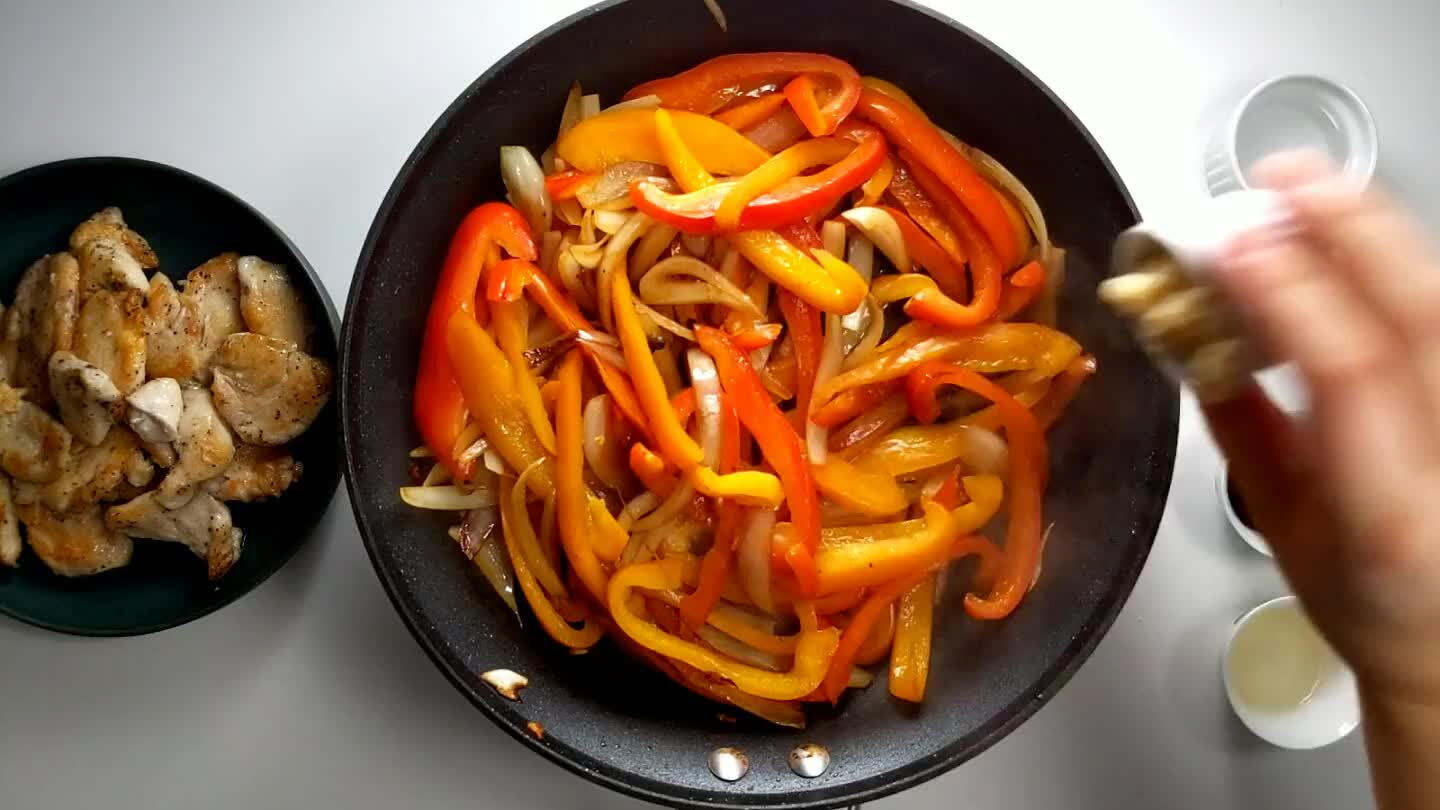 Stir in the chopped garlic.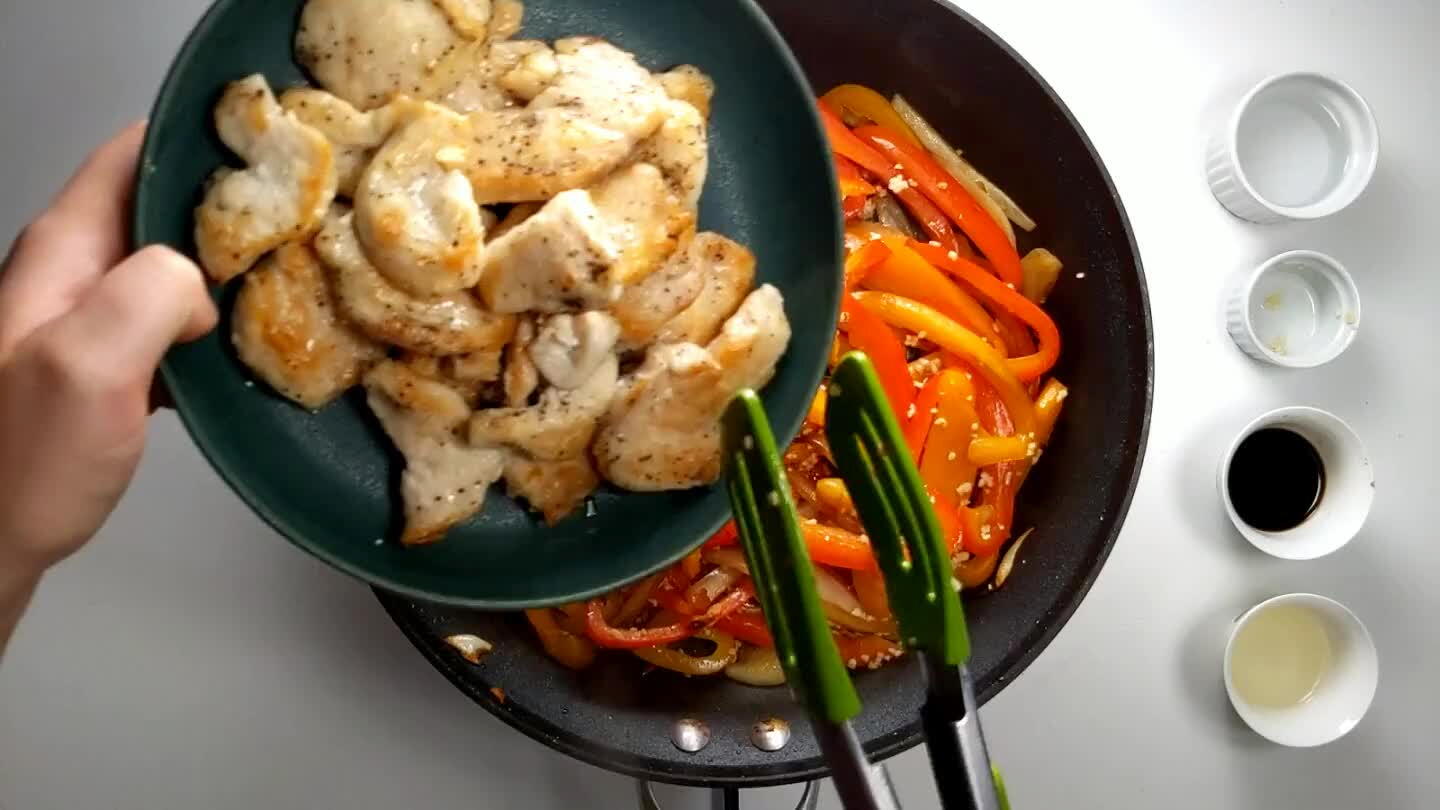 Add the chicken back into the pan with the sauteed onions and peppers. Then pour the rice vinegar, soy sauce, and water into the pan. Simmer for a few minutes. The cornstarch on the chicken will help thicken the sauce.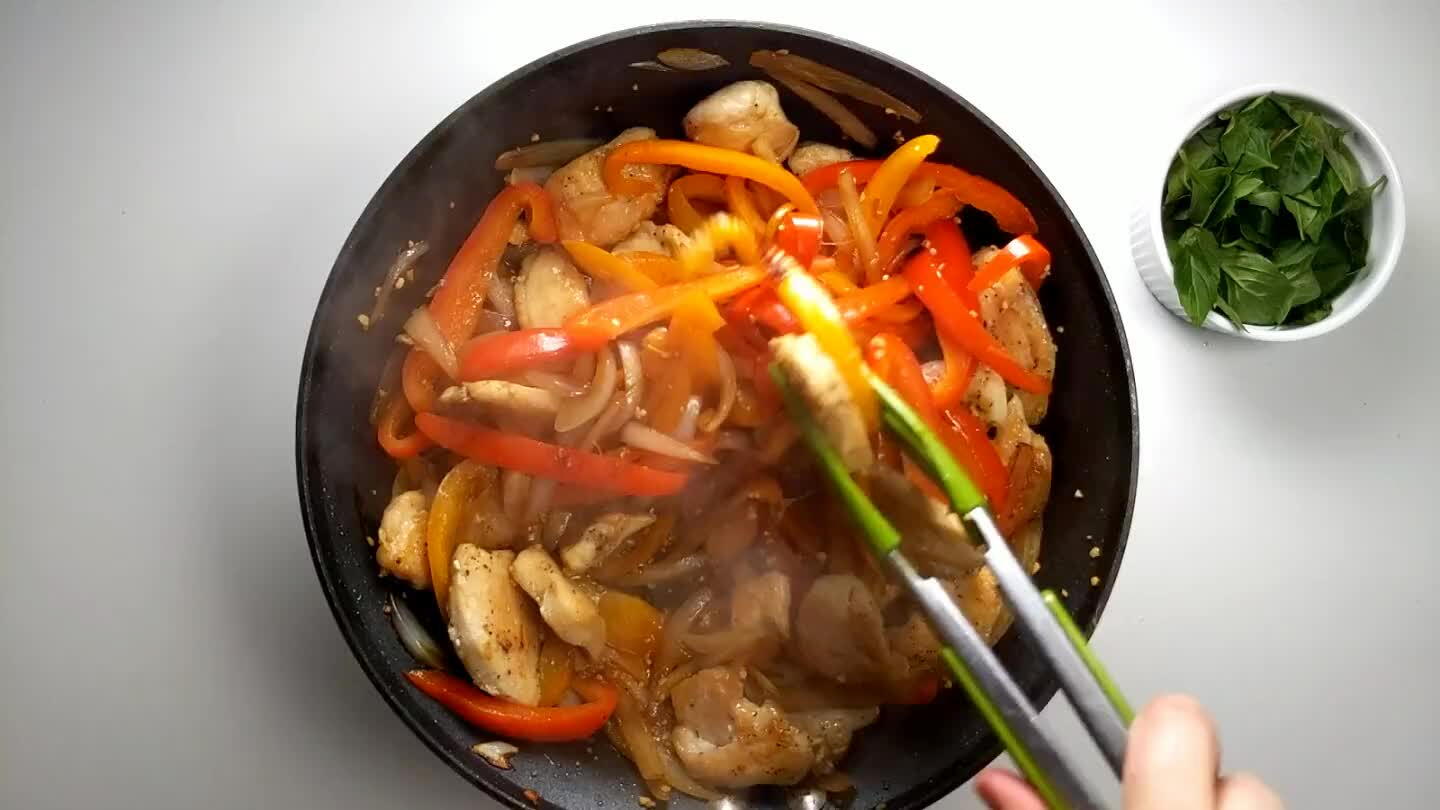 Remove the pan from the heat and stir in the fresh Thai basil. Serve over rice!