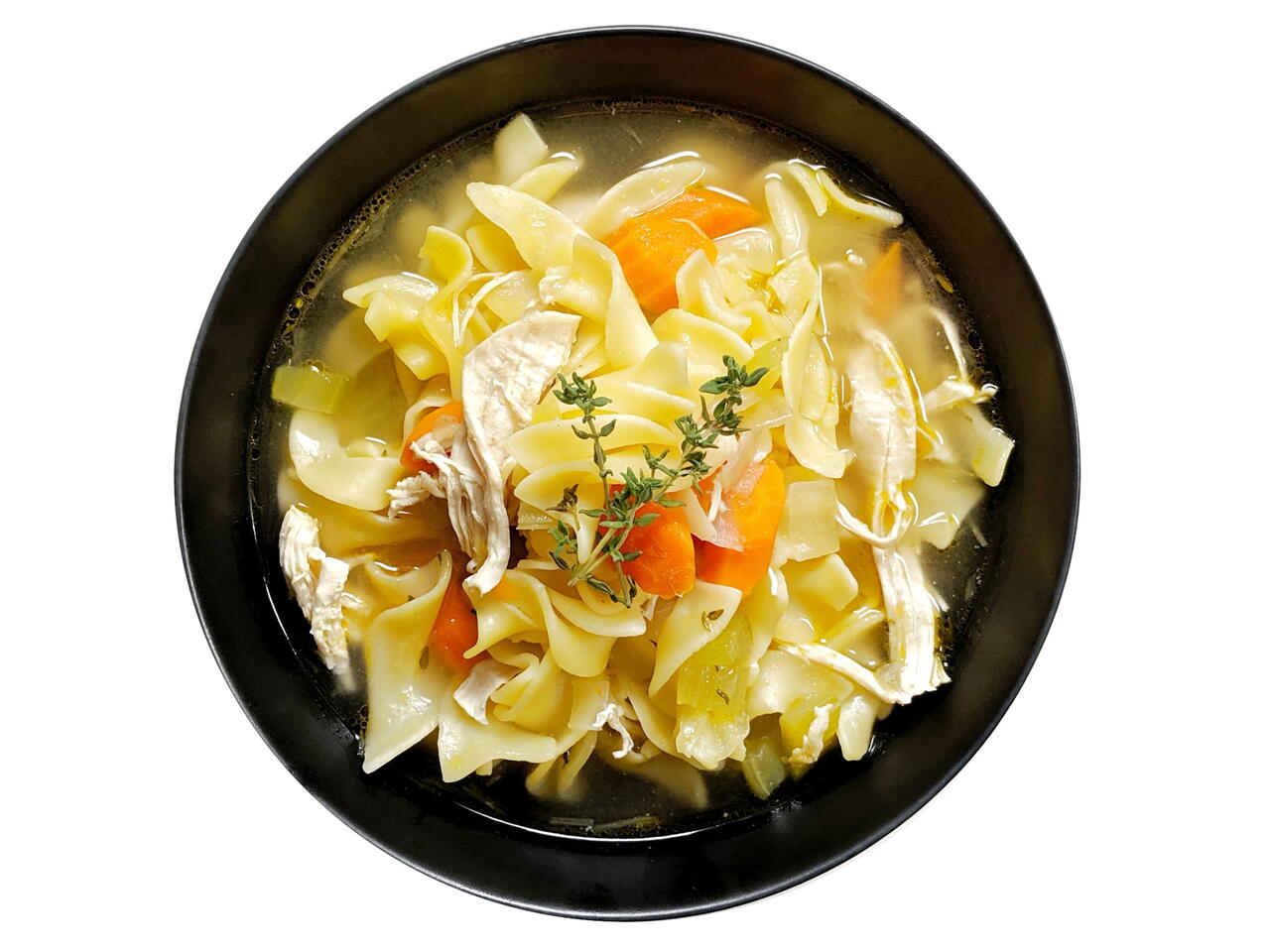 What you will need
2 tbsp olive oil
1 yellow onion
3 garlic cloves
2 carrots
2 celery ribs
4 fresh thyme sprigs
1 bay leaf
2 quarts chicken stock
8 ounces dried wide egg noodles
2 chicken breasts
1 tsp salt
1/2 tsp ground black pepper
(Nutritional facts 86 calories, 3.68 g fat, 9.3 g carbohydrates, 3.72 g protein, 15 mg cholesterol, 569 mg sodium)
How to cook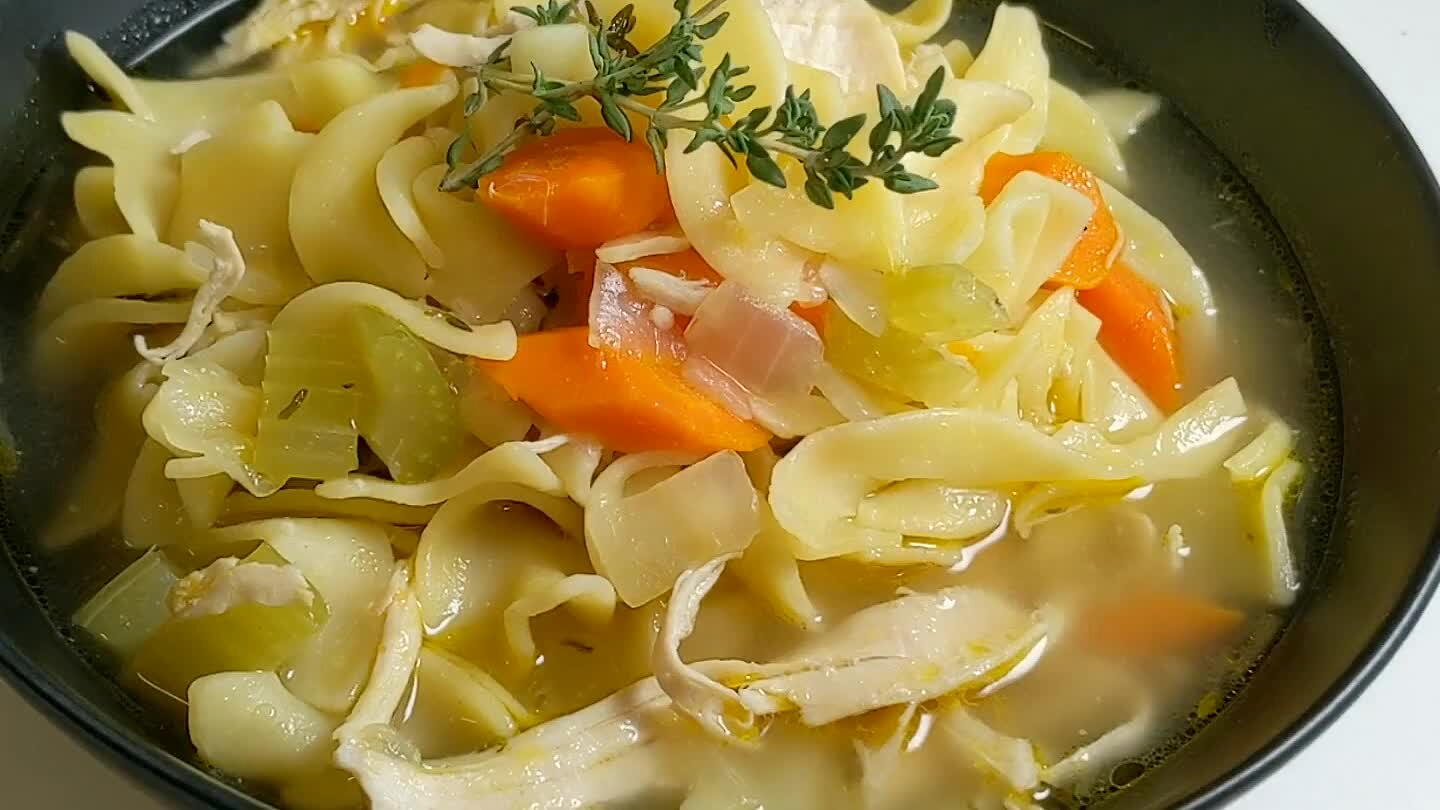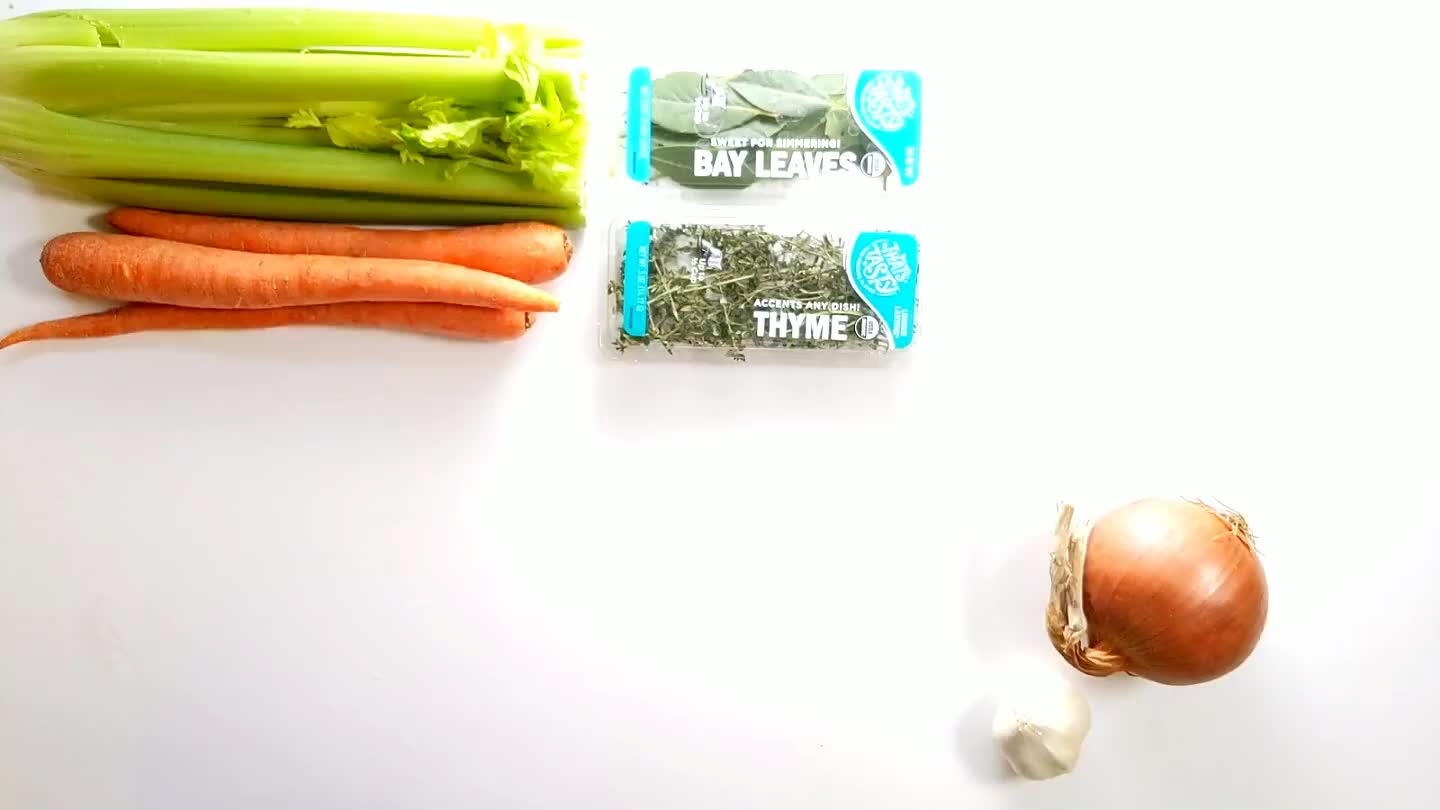 Gather all ingredients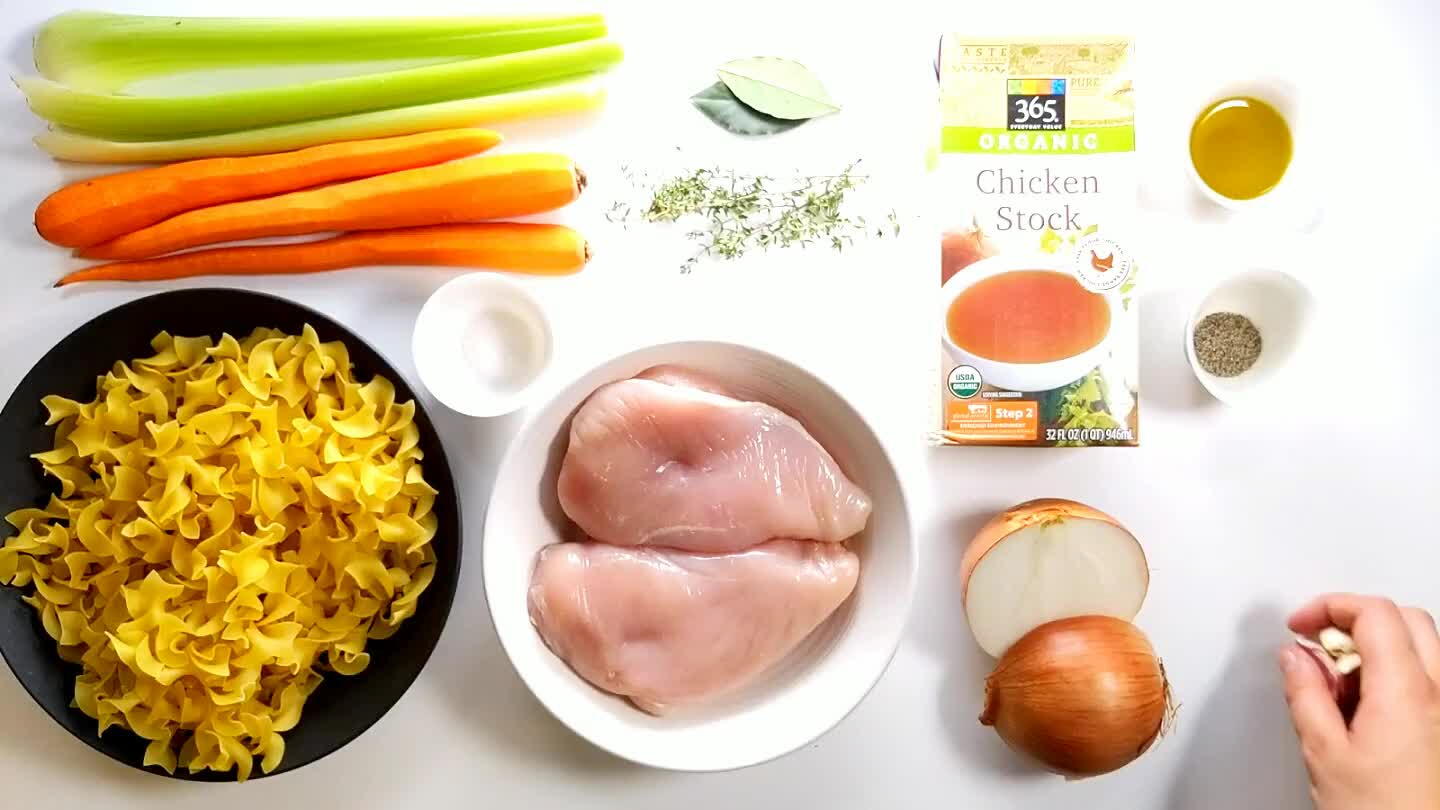 Portion all ingredients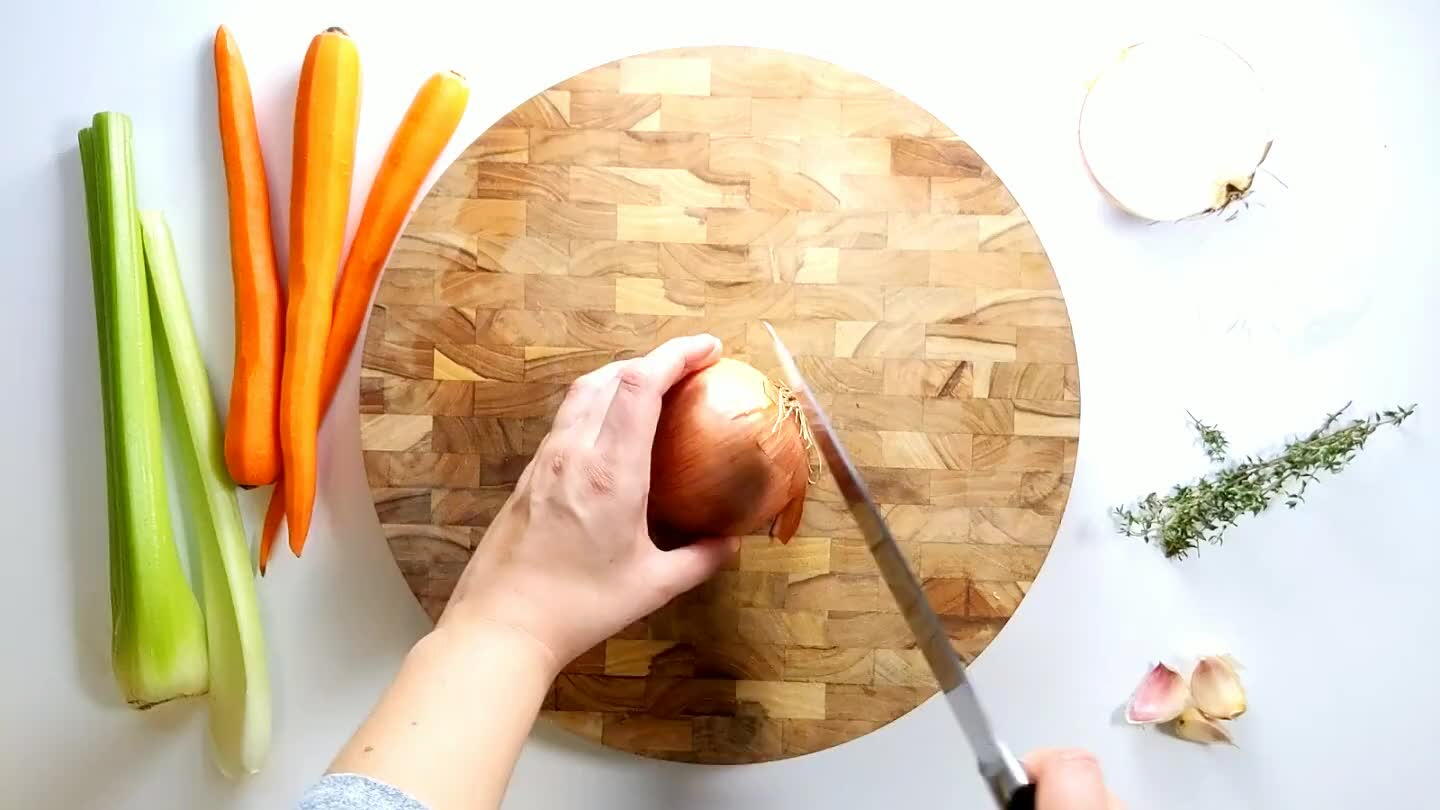 Cut the root and stem off of the onion and slice in half. Dice into small cubes.
Cut the top and bottom off of the celery rib and slice in half lengthwise. Chop to create small chunks.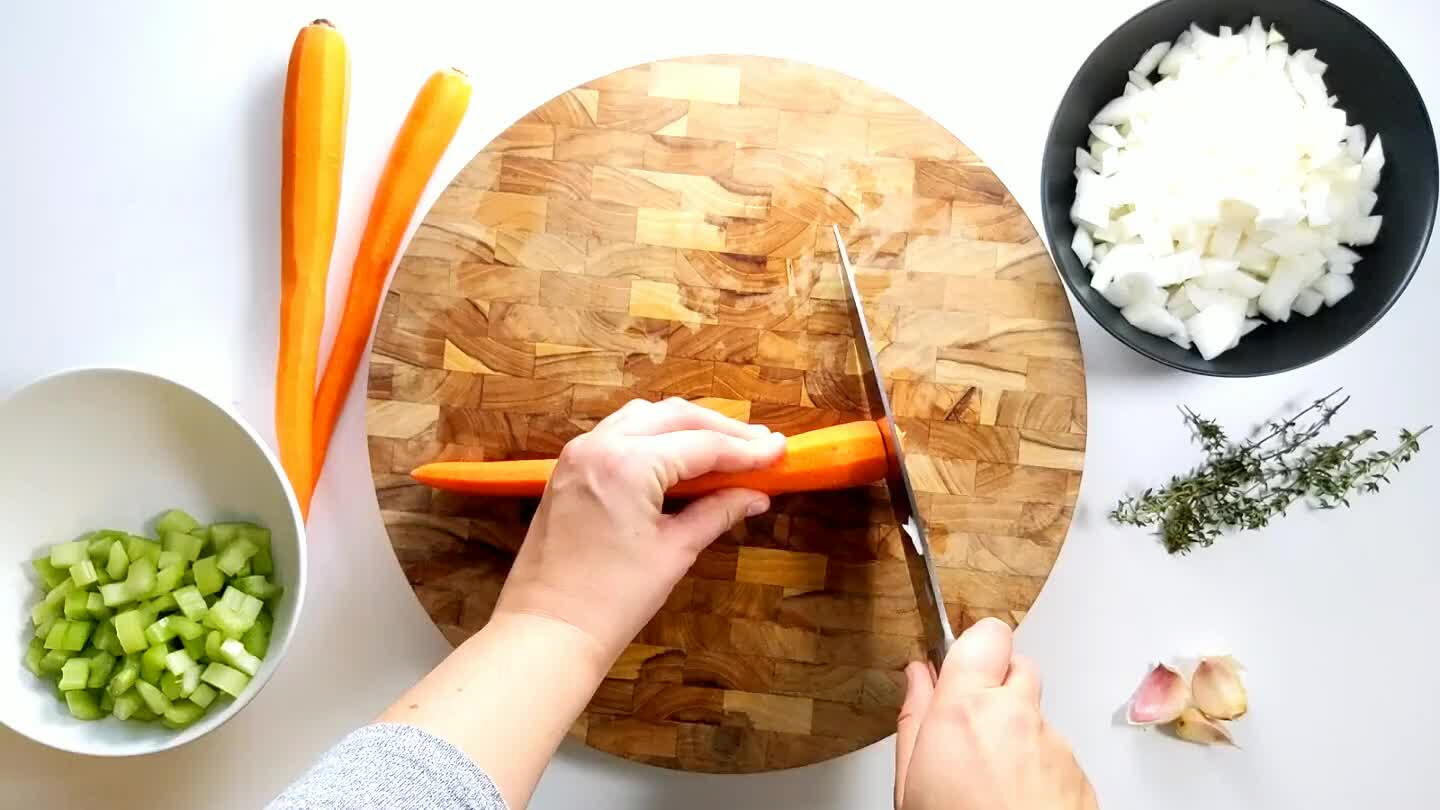 Chop the top of the carrot off and slice in half lengthwise through the thick part of the carrot. Cut on the bias.
Smash the garlic with the flat side of the knife to remove the skin. Roughly dice.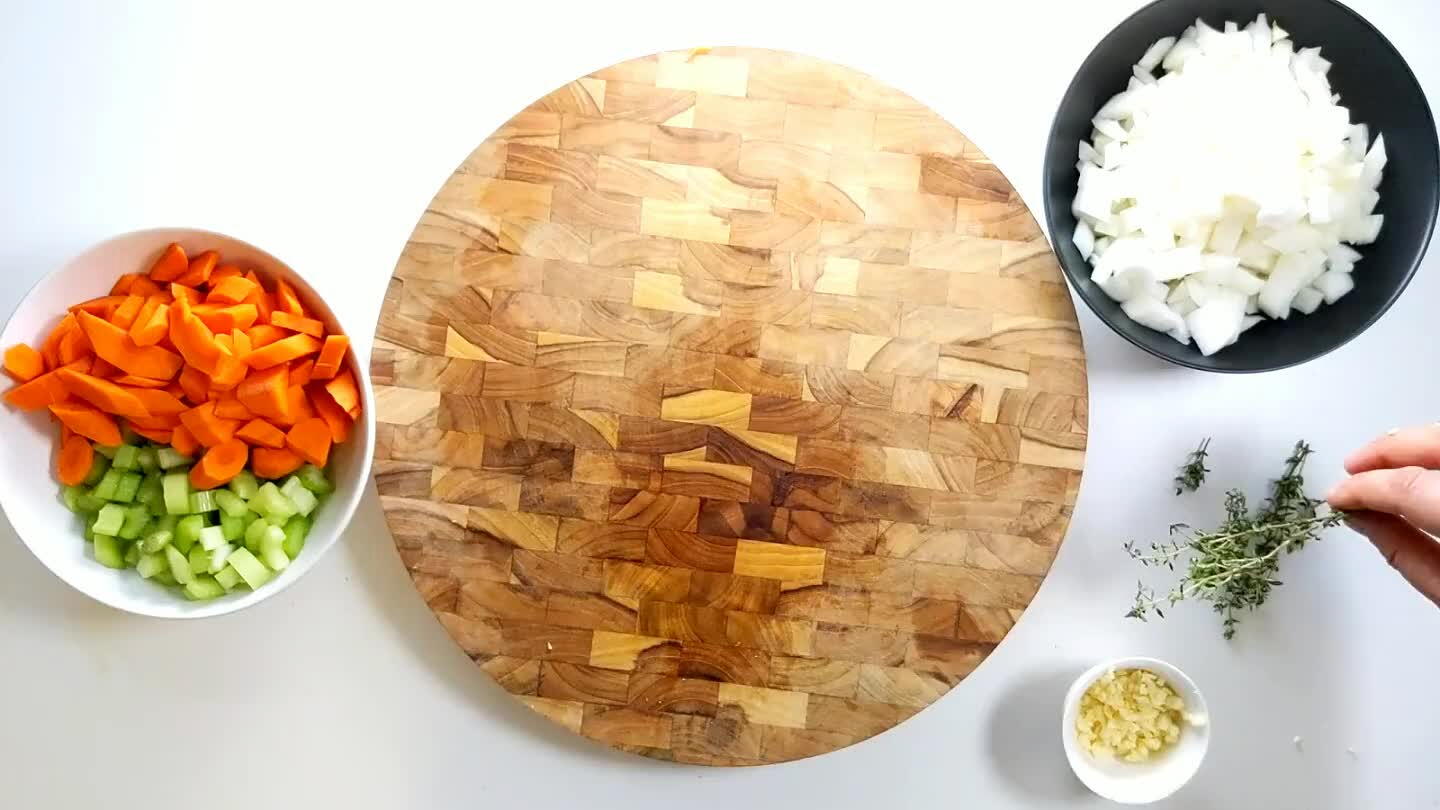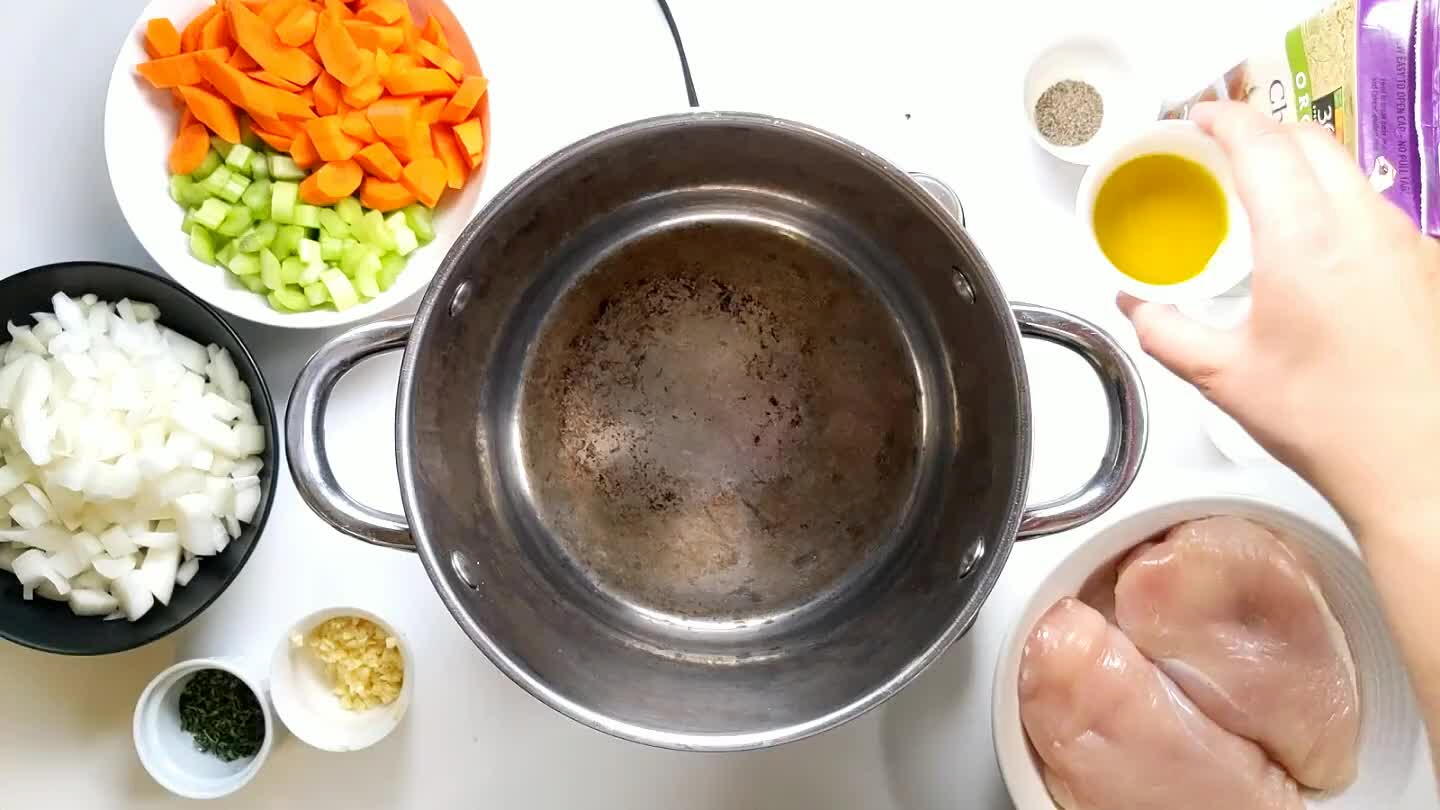 Add the olive oil to a pan and turn to medium heat. Add the onion, carrots and celery to the pot.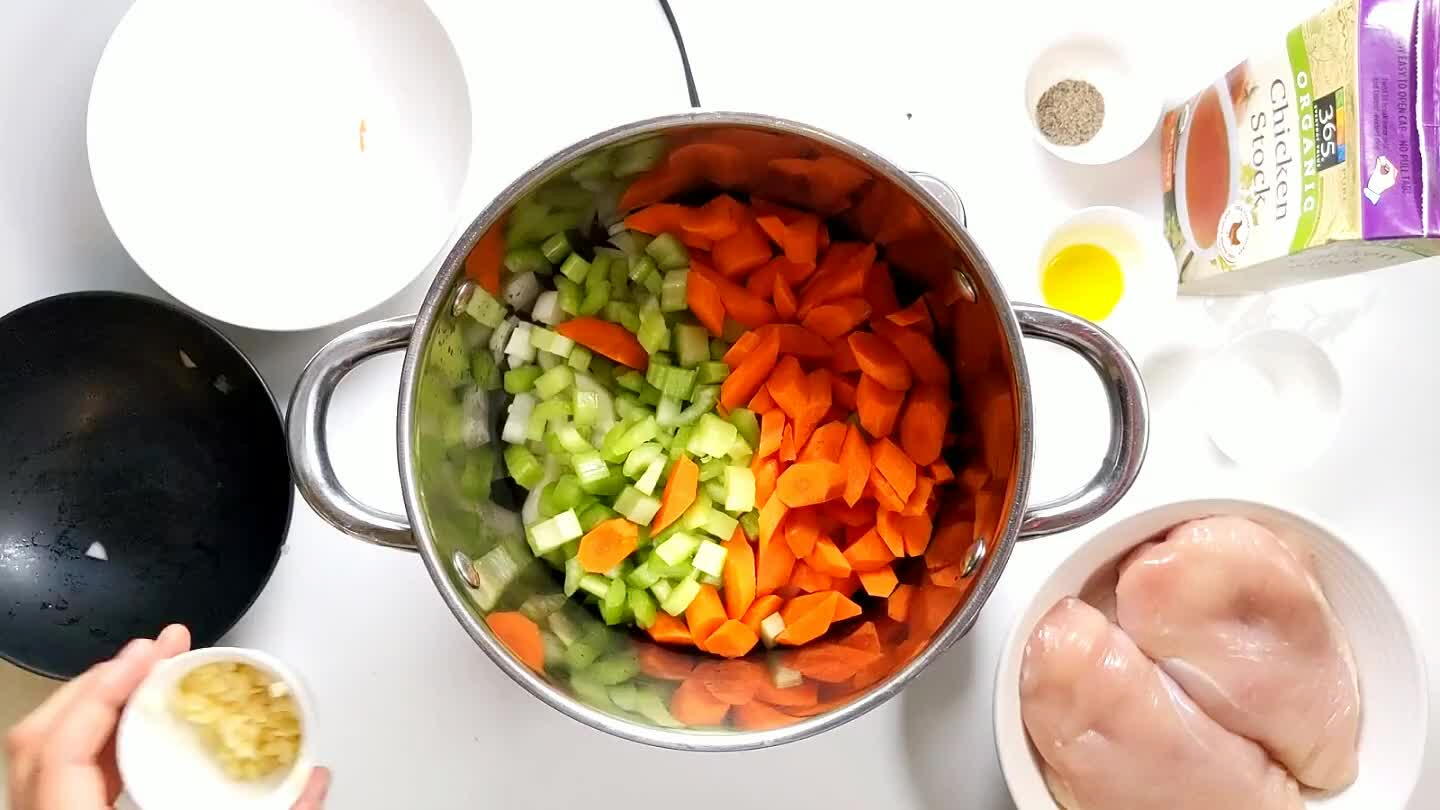 Add the chopped garlic, thyme leaves, bay leaves, and pepper to the veggies.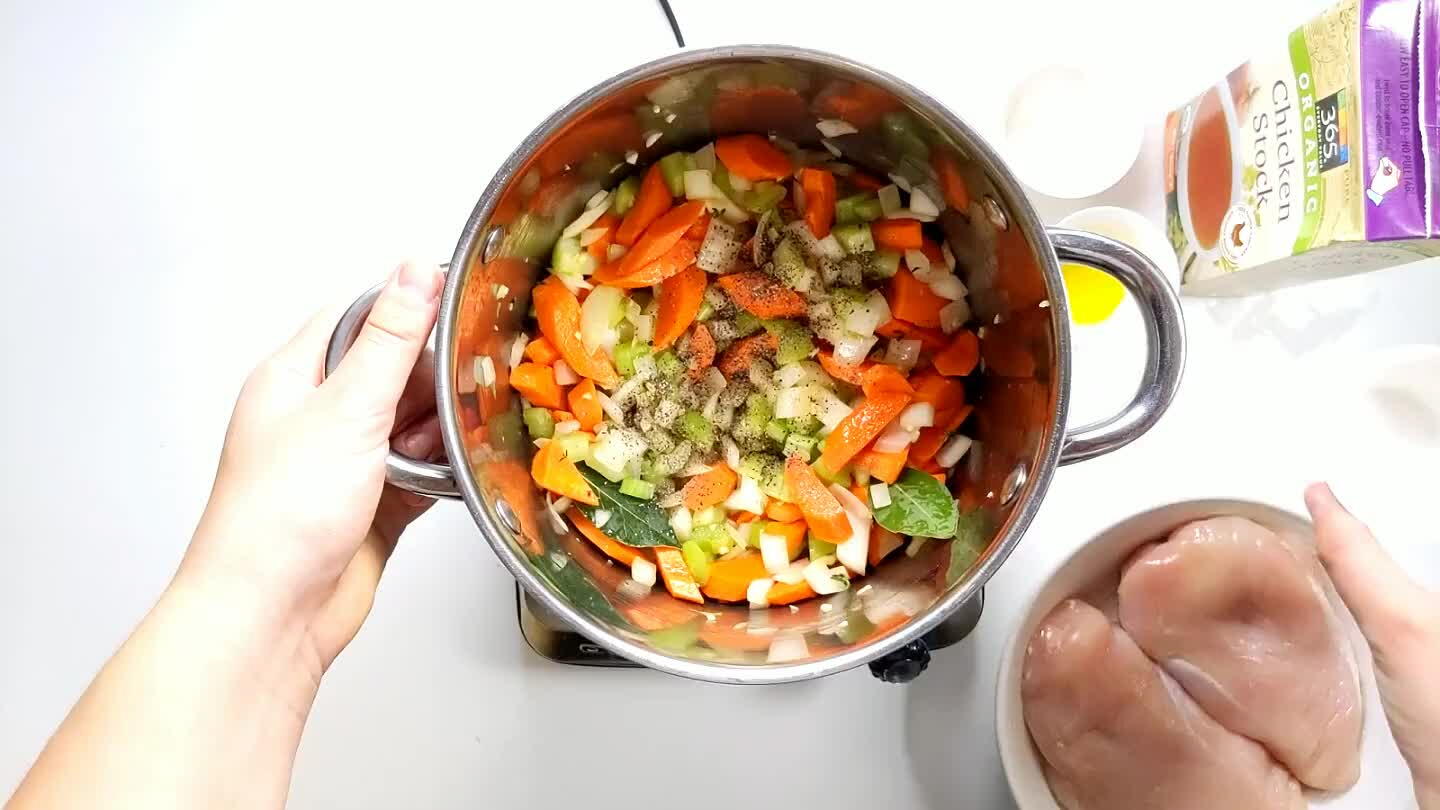 Add salt and saute for 5 minutes or until onions are translucent and lightly caramelized.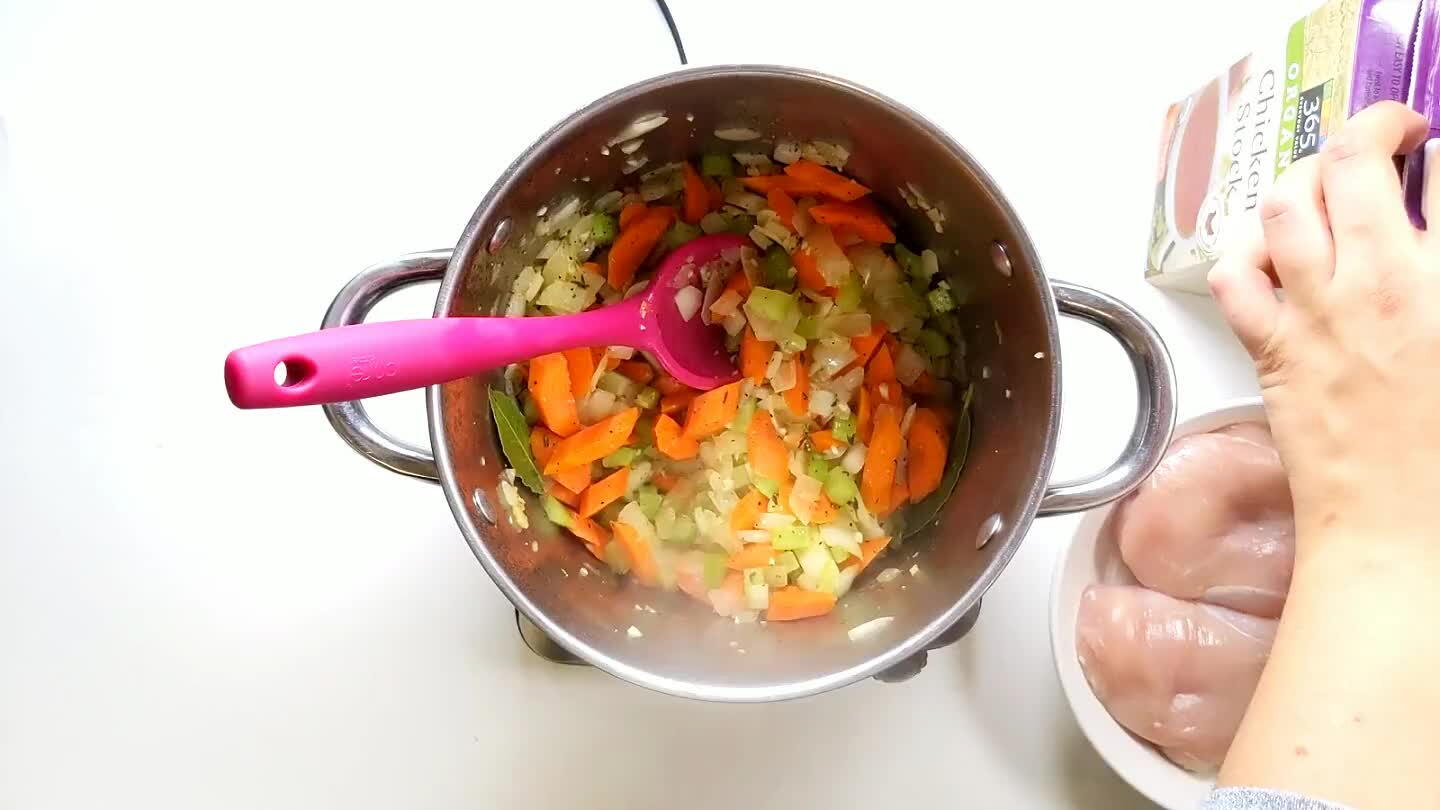 Add 4 quarts broth - you can use prepared chicken broth or make broth from Bullion. Bring to a boil.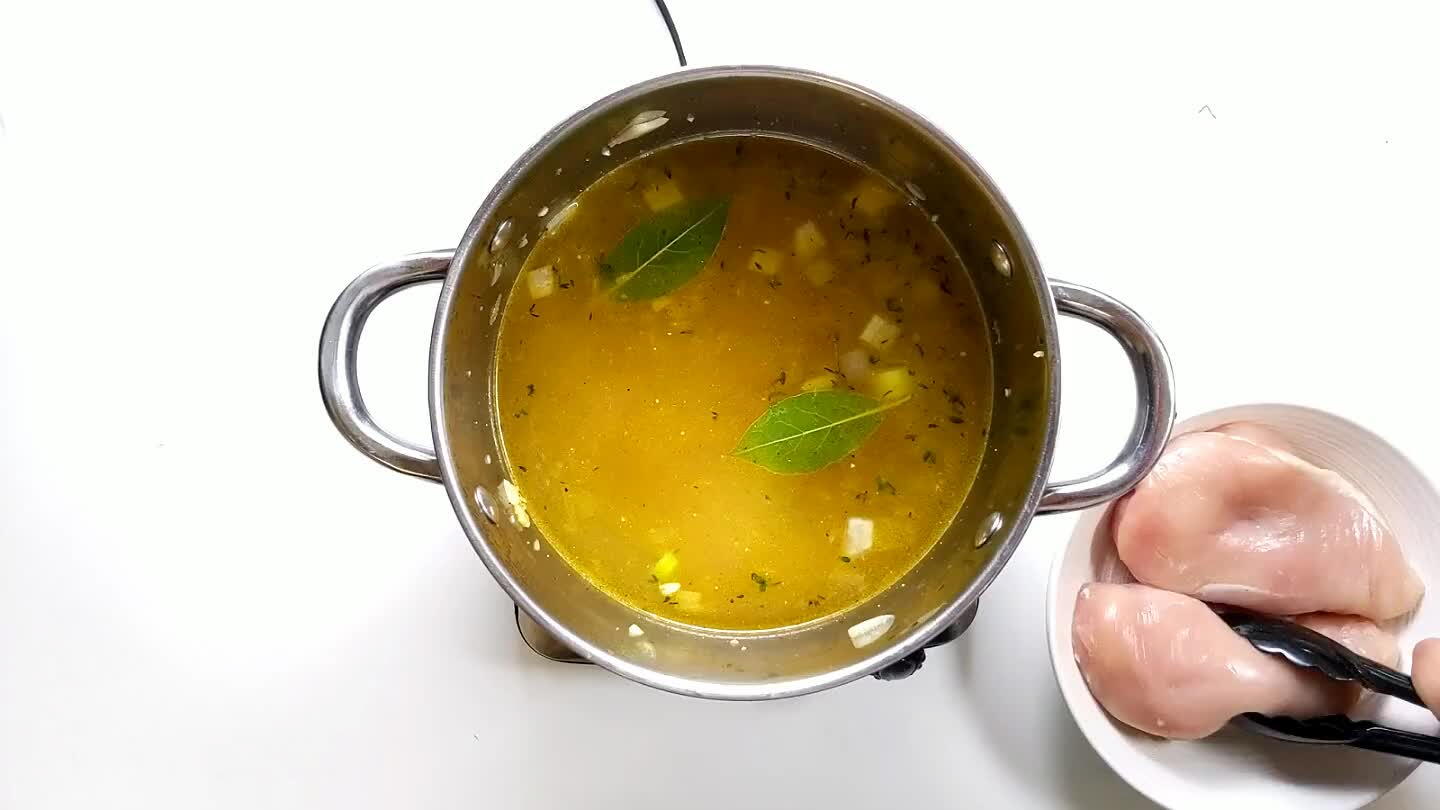 Add the chicken breasts to the pot with the broth and cover. Boil for 15 minutes.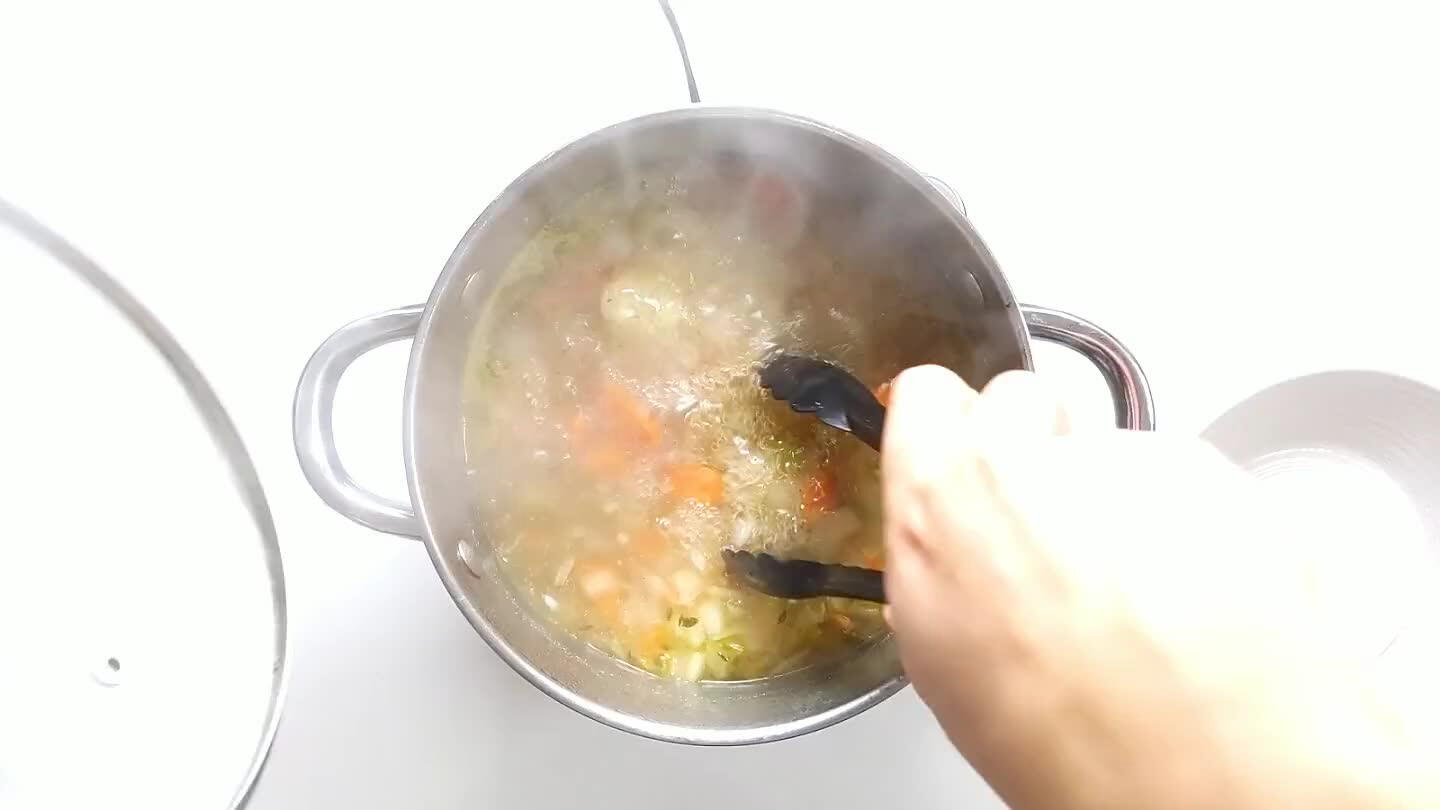 Remove the cooked chicken from the pot and shred with a fork.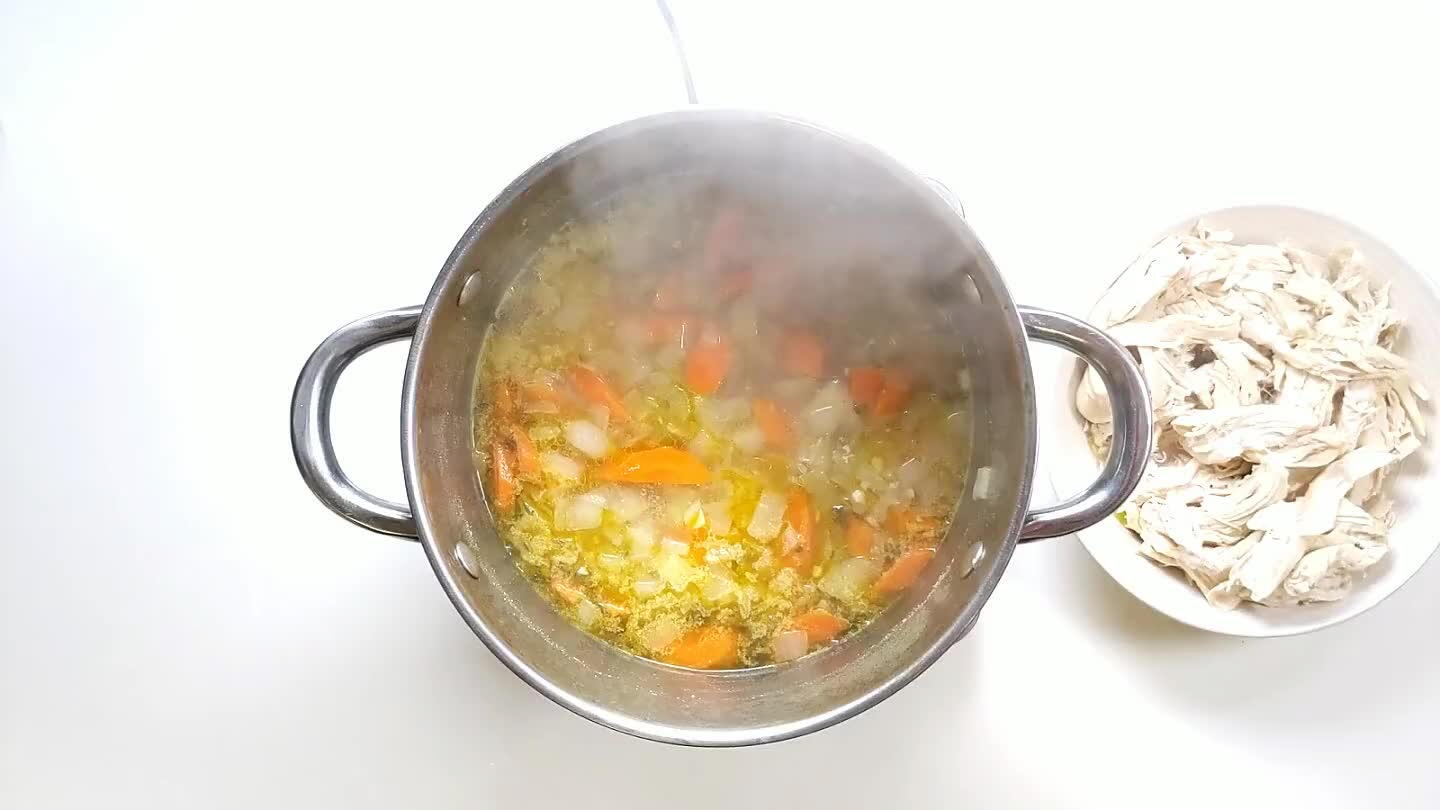 Add the egg noodles and shredded chicken back to the pot. Stir to combine.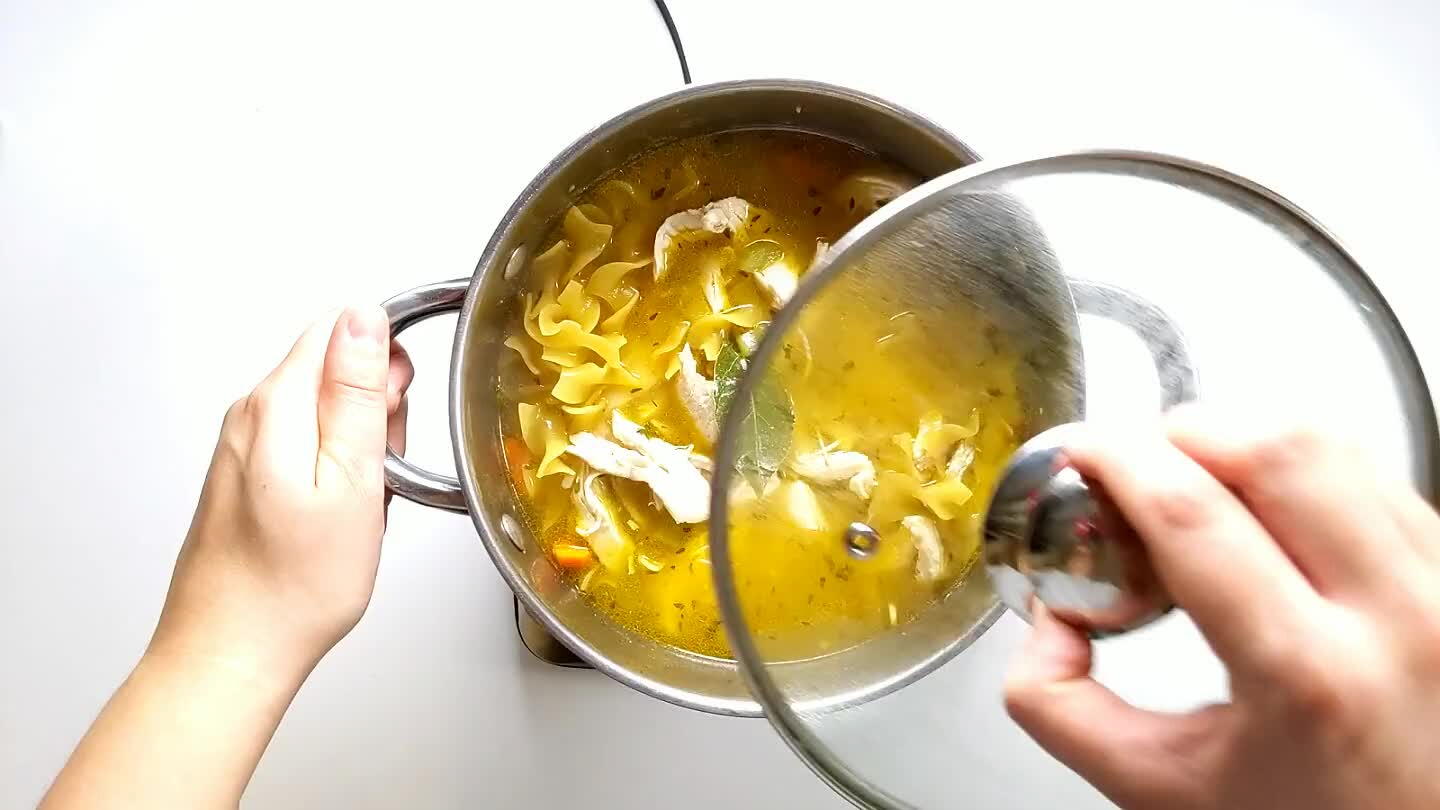 Add the lid and boil for 10 minutes or until noodles are cooked.