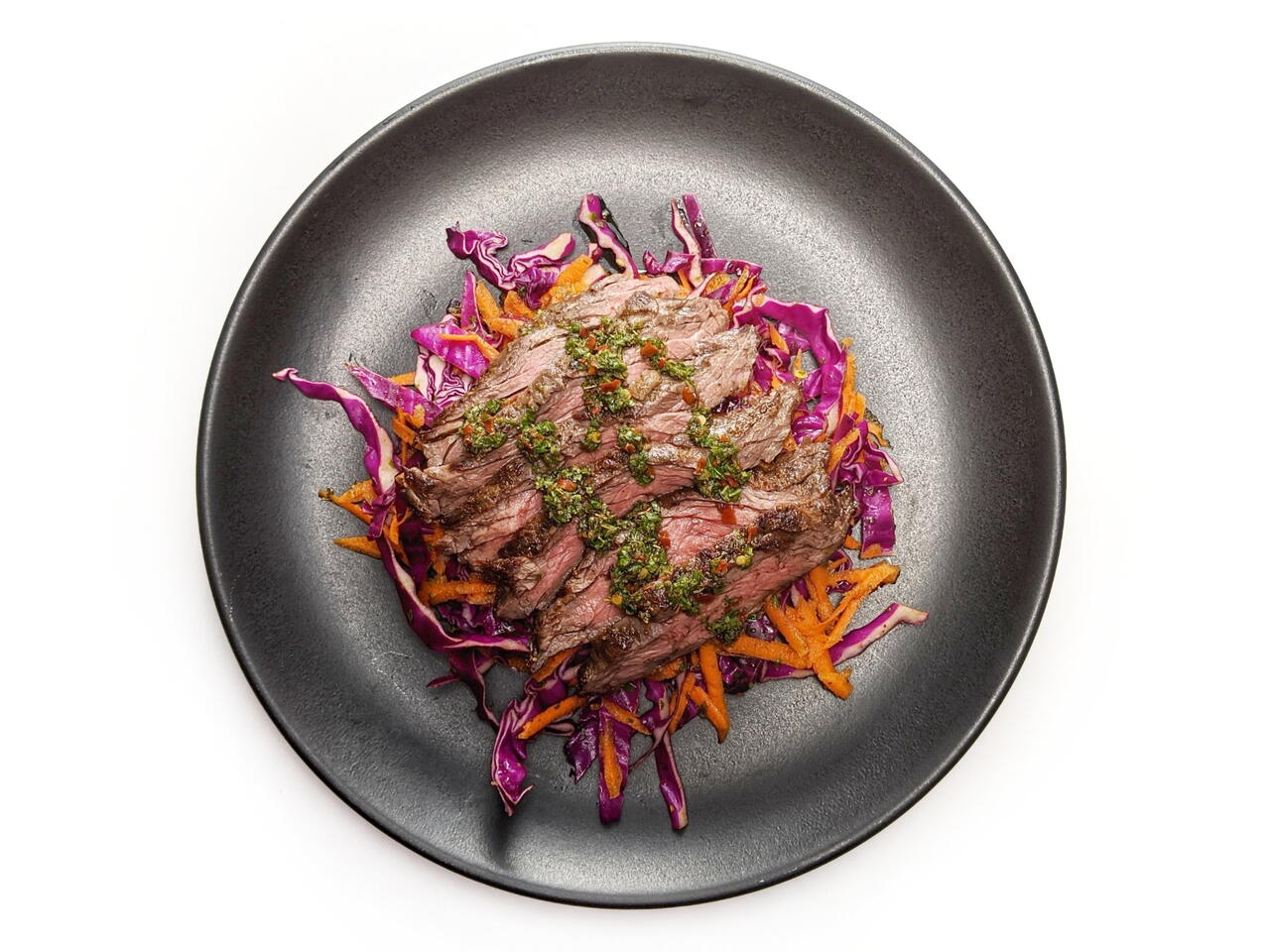 4 portions
30m
Clean and simple. Get a nice, thick crust on that steak, slice it thin, and top with tart and herbaceous chimichurri. Cut it with a fresh crunch of cabbage and grated carrot.
What you will need
2 large Carrots
1/2 head Cabbage
1/2 bunch Italian Parsley
4 cloves Garlic
1/2 cup Olive Oil
1 Tbsp Chili Flake
1 Tbsp dried Oregano
1/2 cup Red Wine Vinegar
1 lb Skirt Steak
Salt
Black Pepper
1 tsp Cumin
(Nutritional facts 119 calories, 8.06 g fat, 3.82 g carbohydrates, 7.77 g protein, 19 mg cholesterol, 391 mg sodium)
How to cook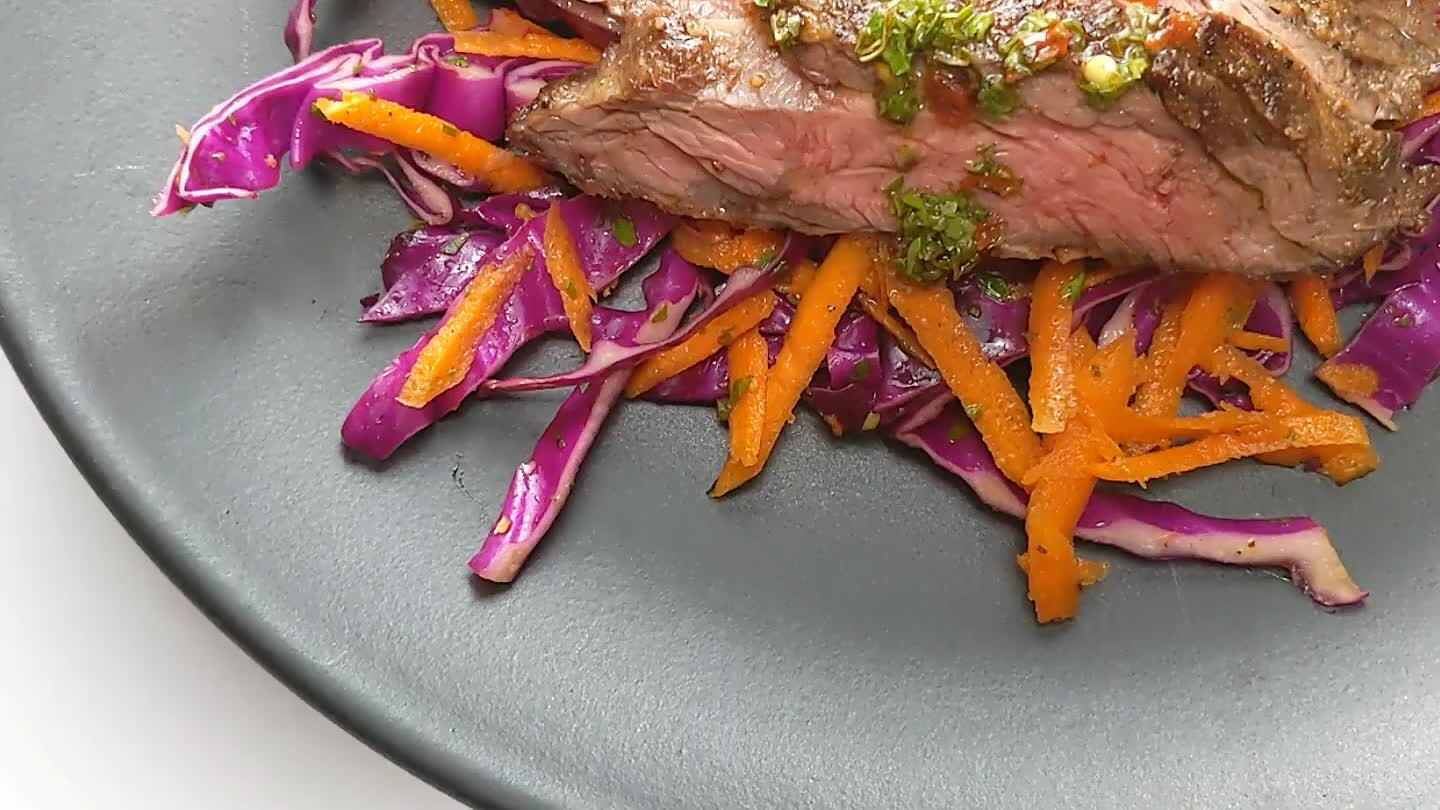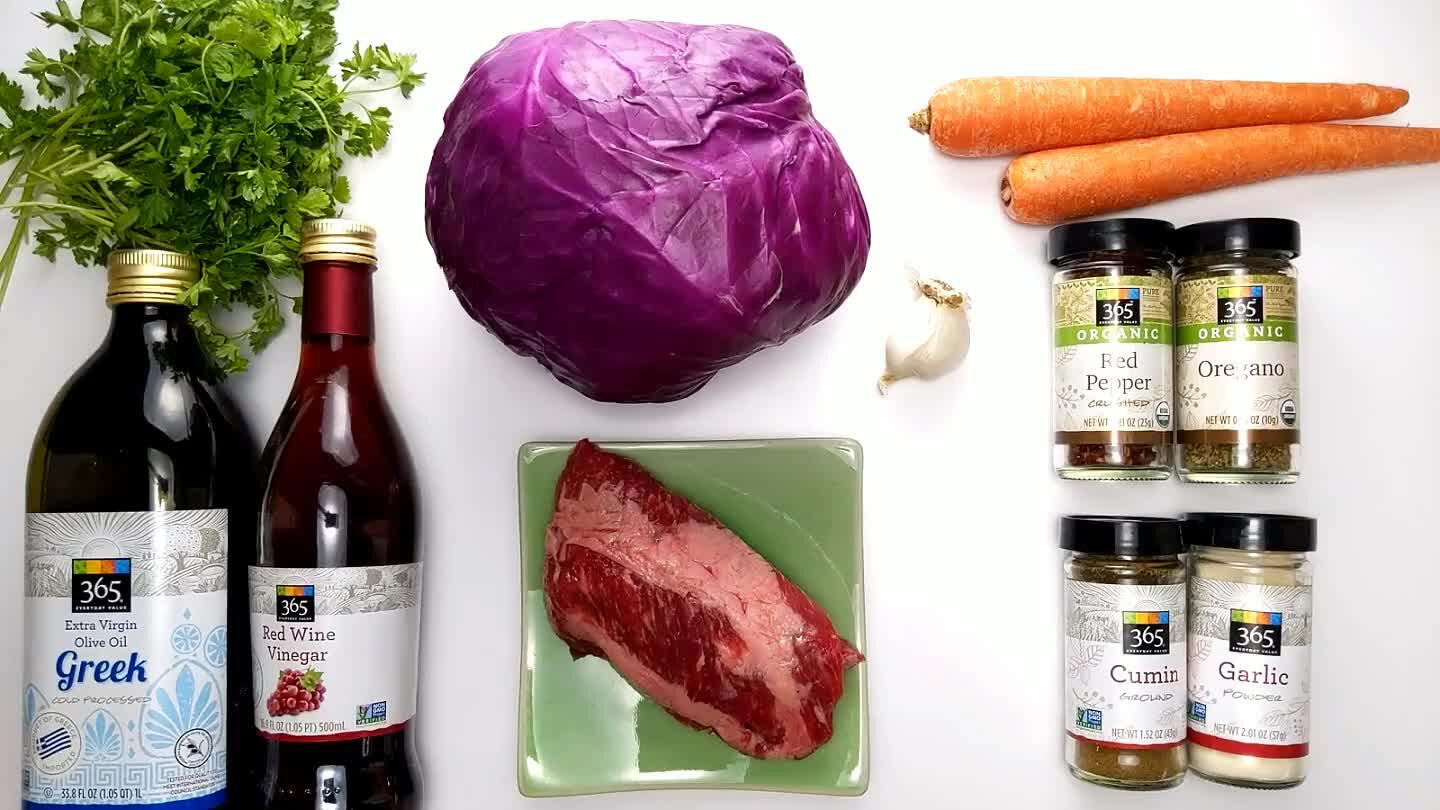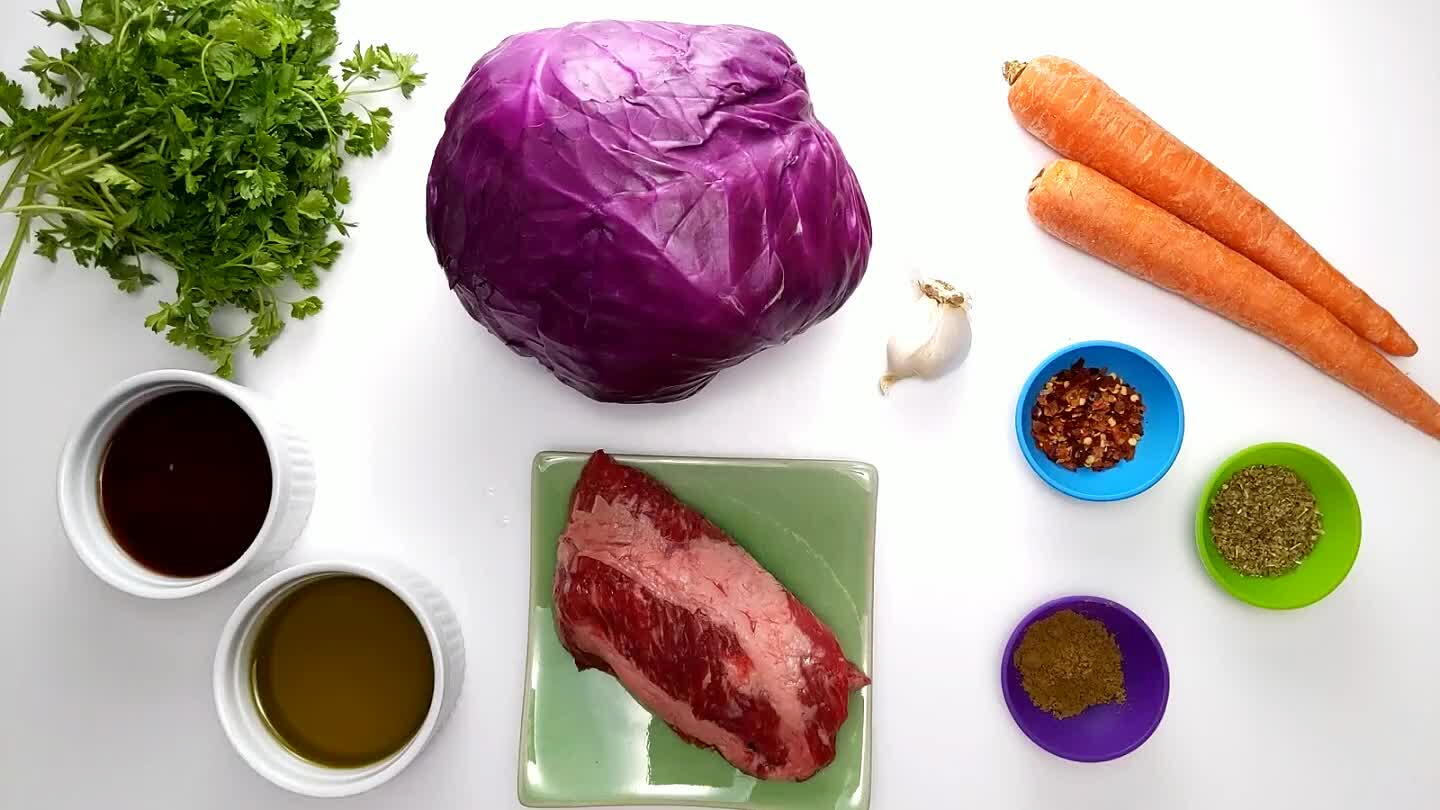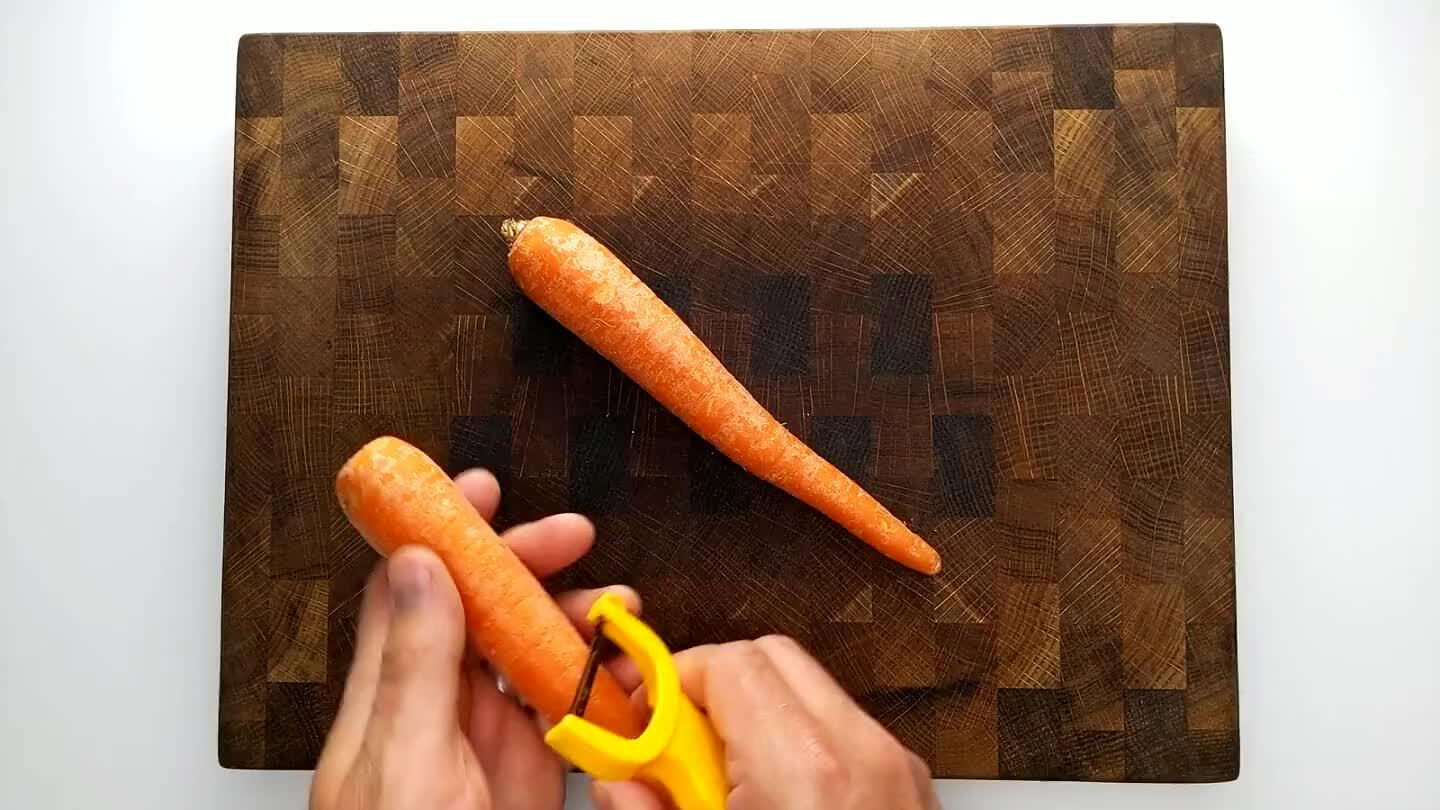 Peel the carrots and grate on a box grater.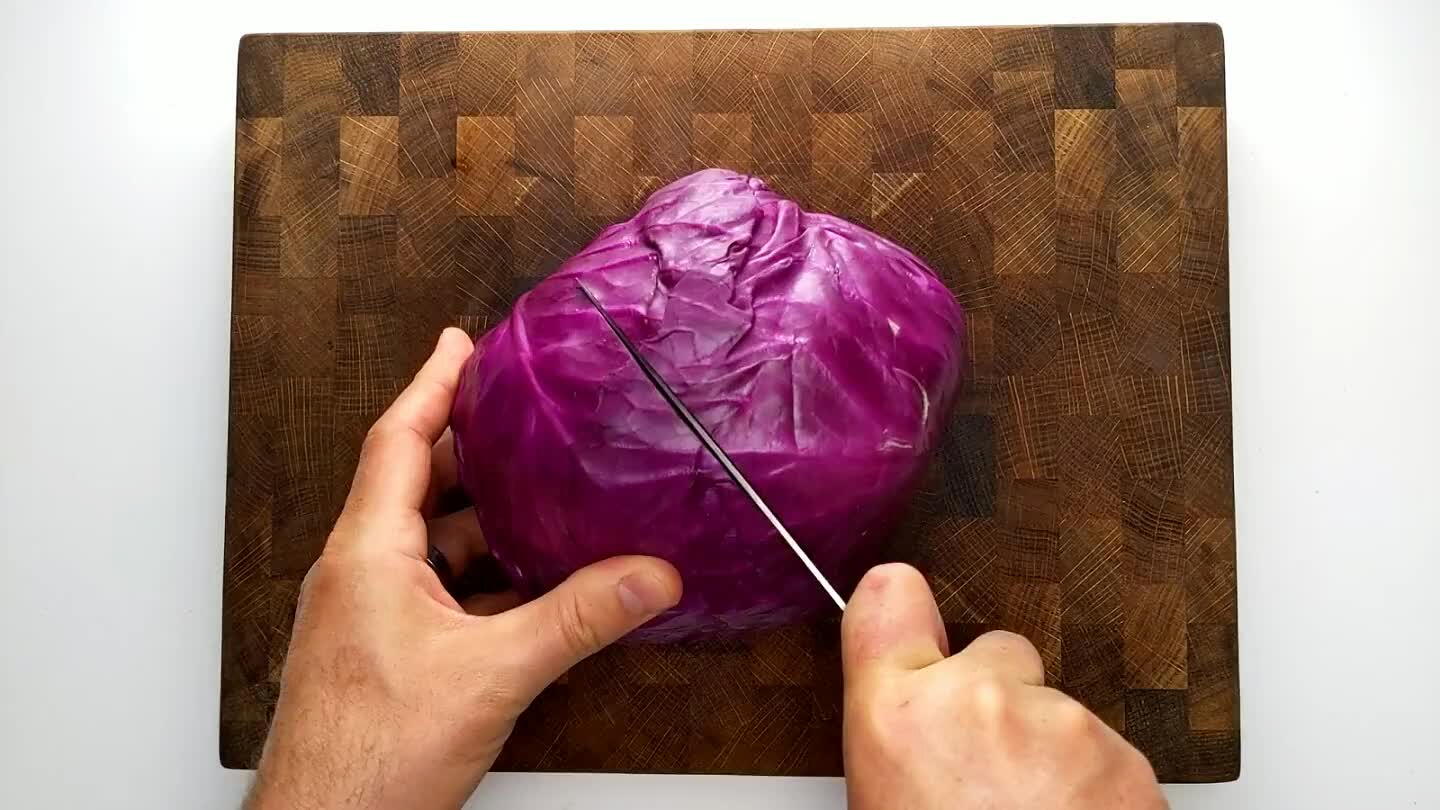 Halve and core the cabbage, then slice into strips as you would for a coleslaw.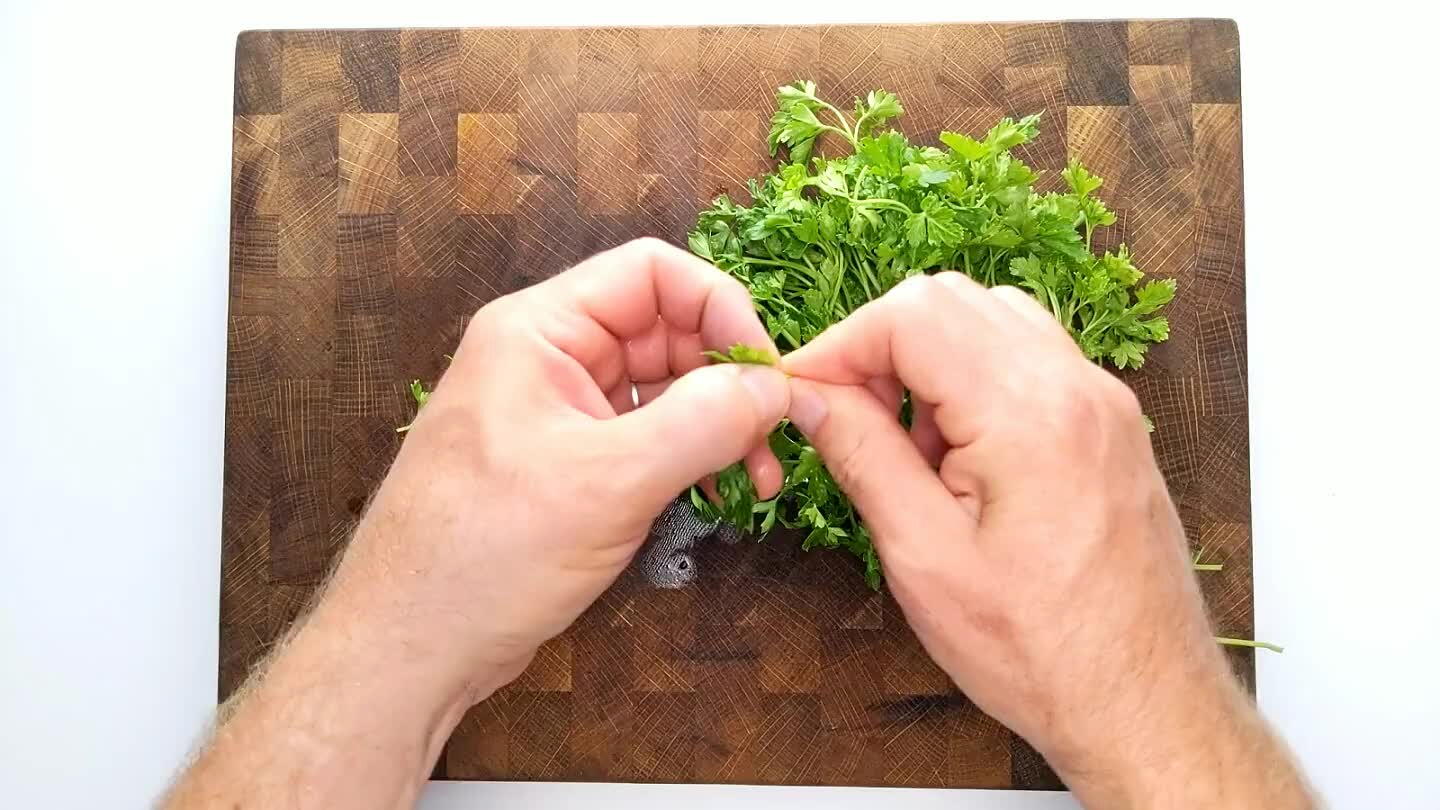 Wash and pick the parsley and chop it up fine. The amount of parsley you use here is quite flexible. Parsley bunches can vary in size. Chop enough to thicken out the sauce. Roll the leaves up in a bundle and slice thin. Then, with your dominant hand on the knife handle and pinning the point of the blade with the opposite hand, rock your knife like a seesaw back and forth over the pile.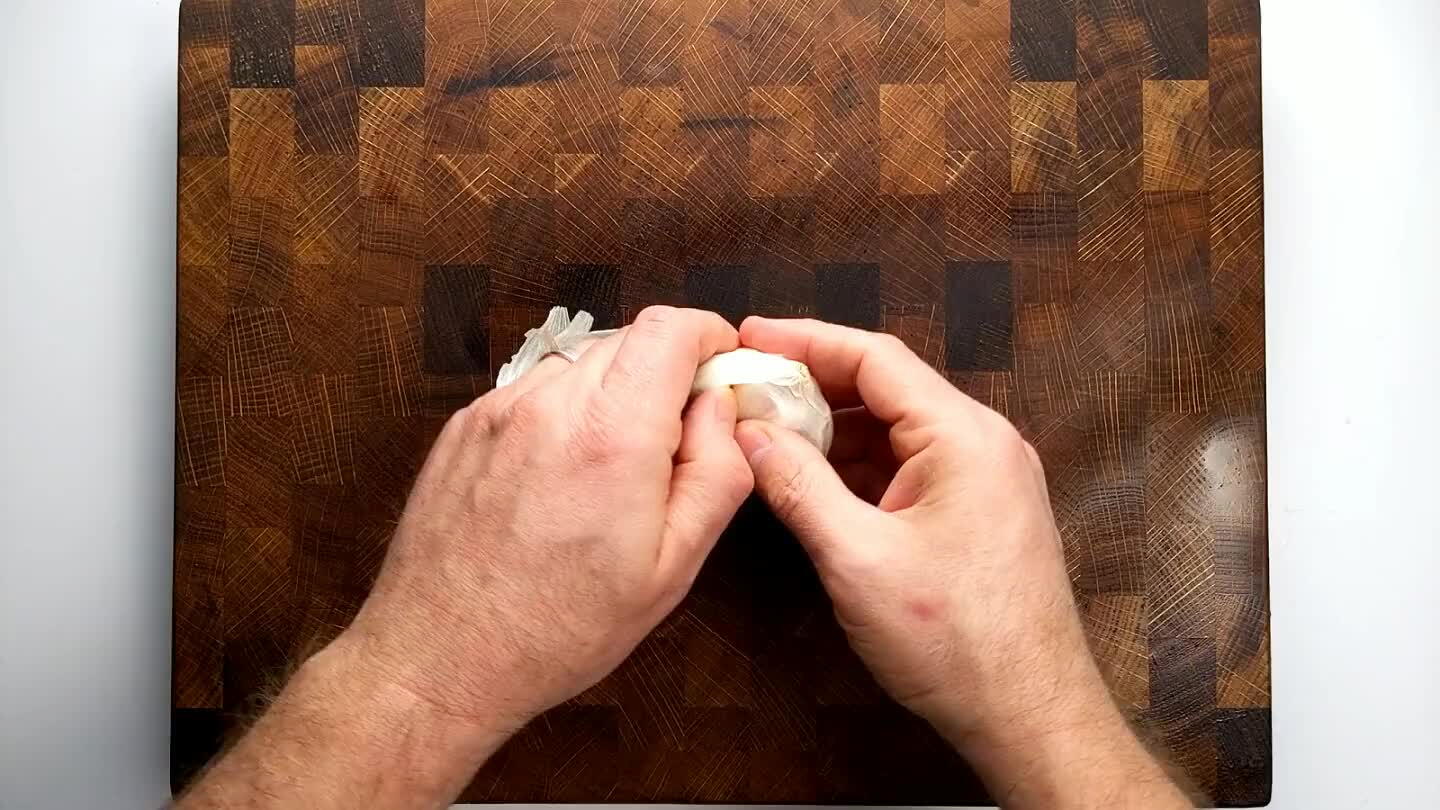 Peel garlic cloves and chop or grate to a fine paste.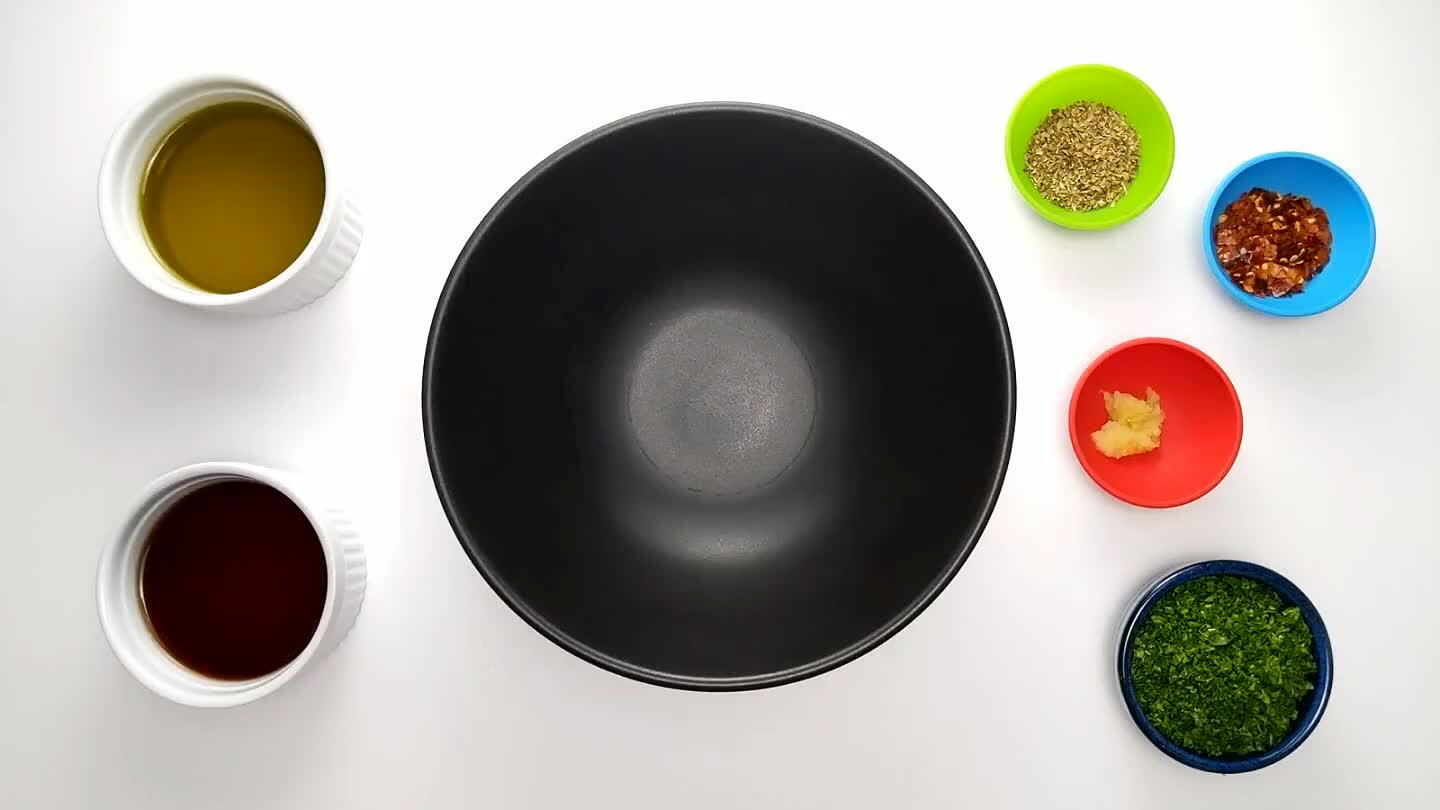 To make the chimichurri, start by pouring the olive oil into a medium-sized mixing bowl.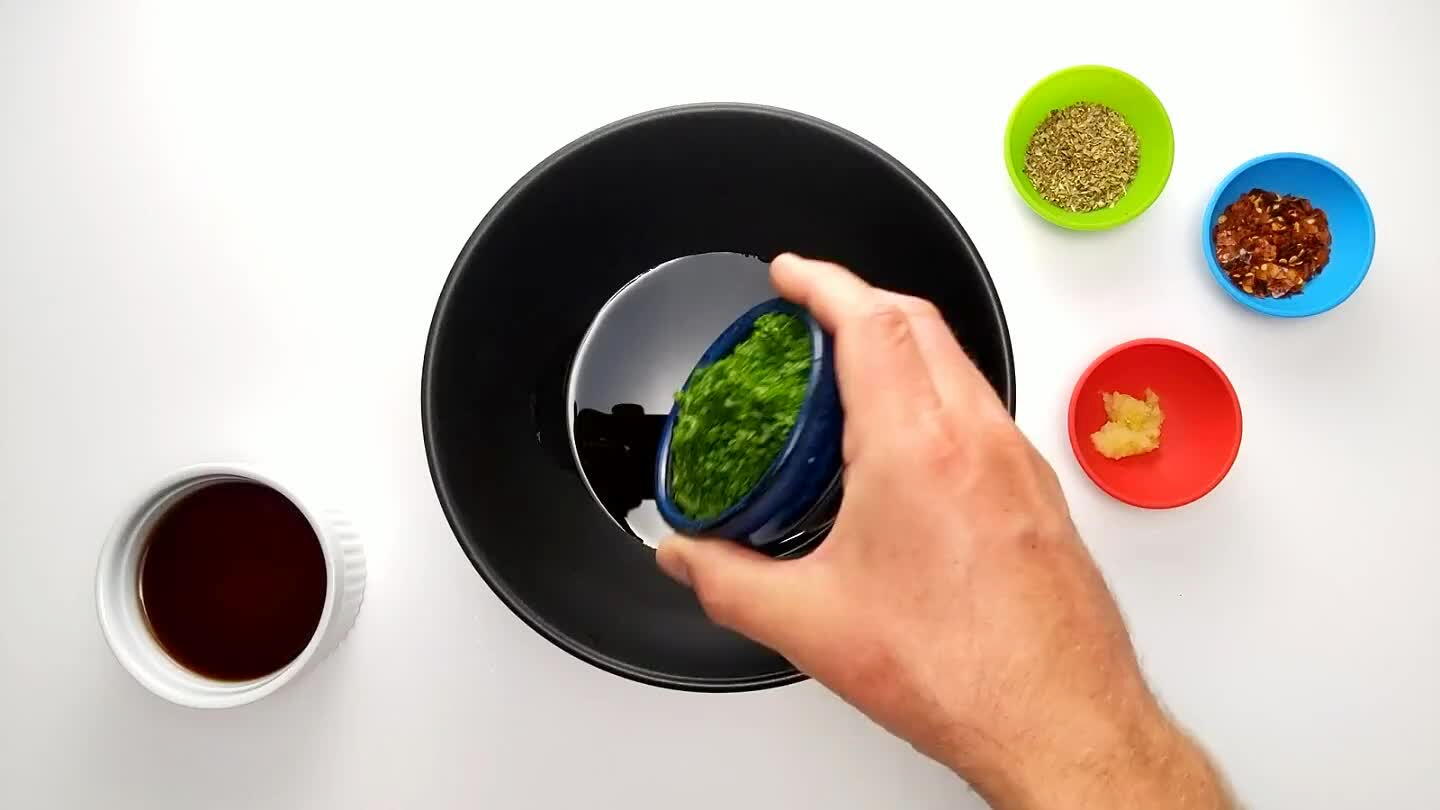 Add the chopped parsley.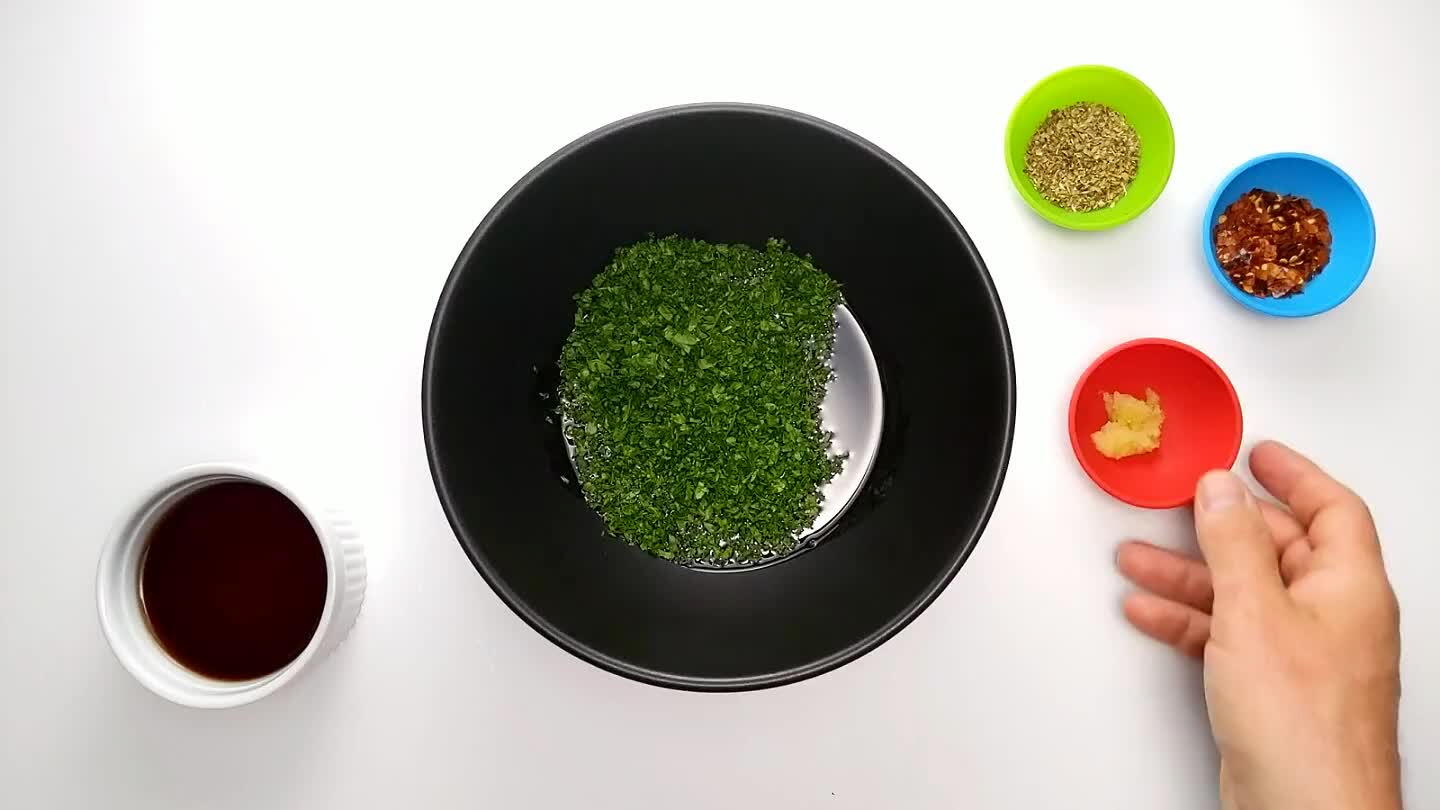 Add the crushed garlic.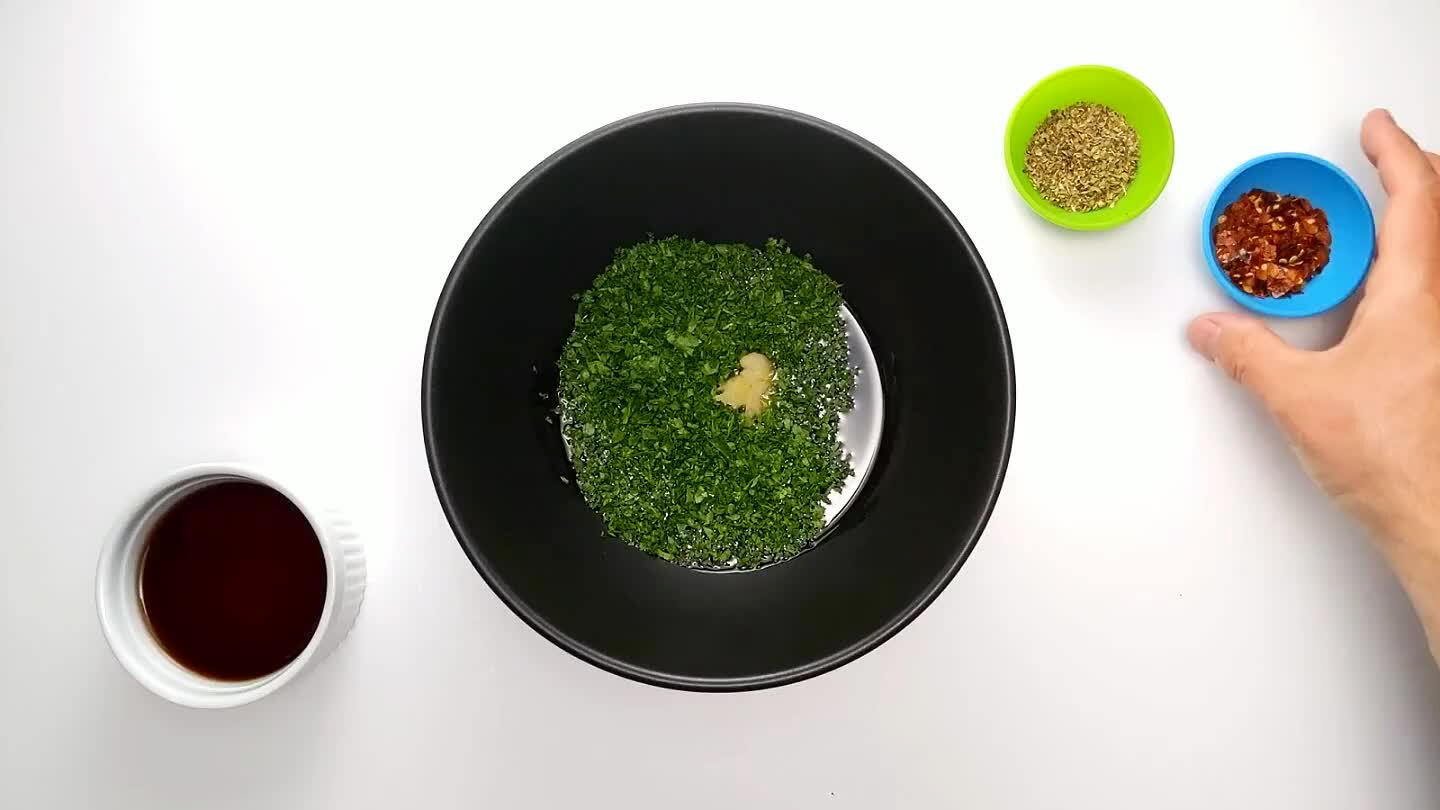 Add the chili flakes.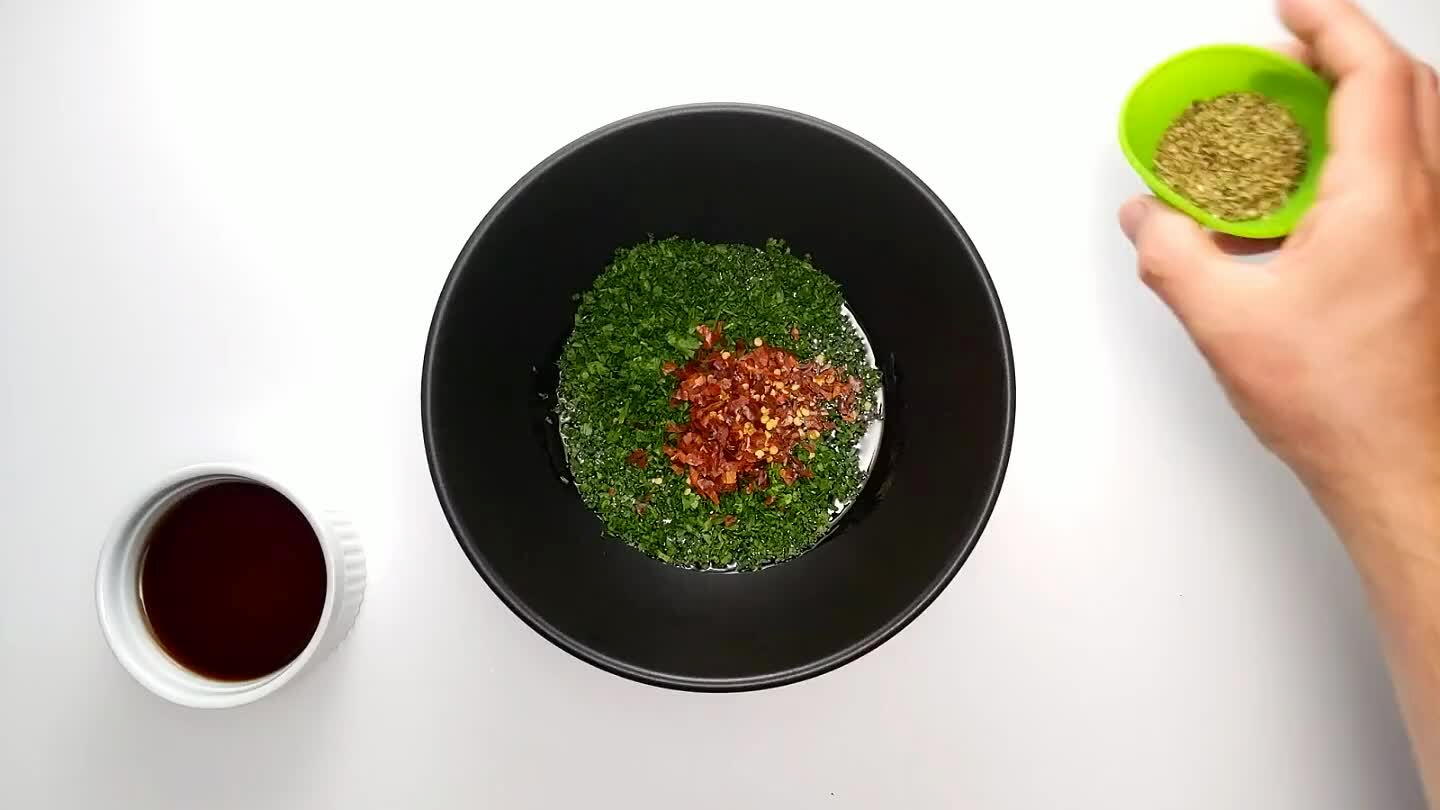 Add the dried oregano.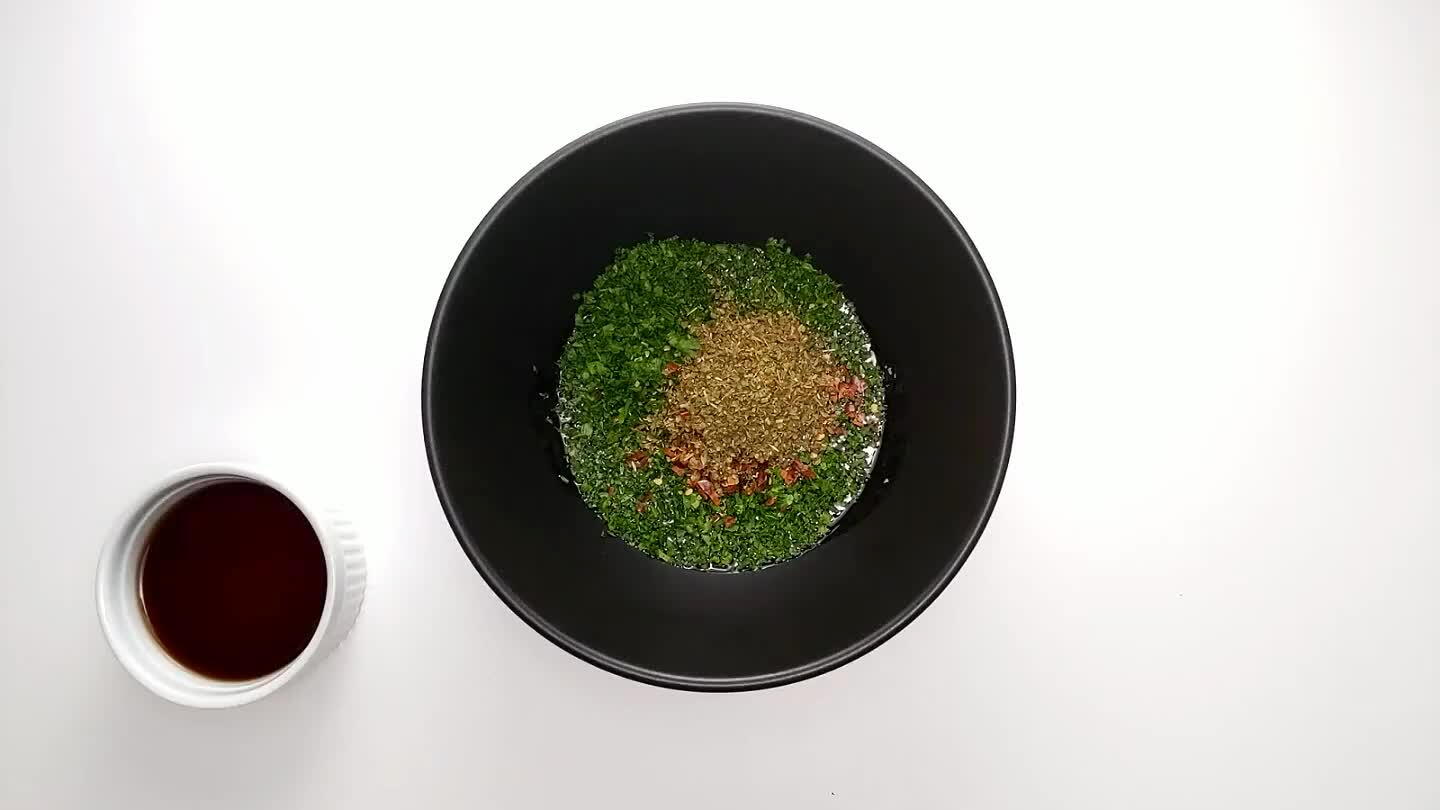 Add the red wine vinegar.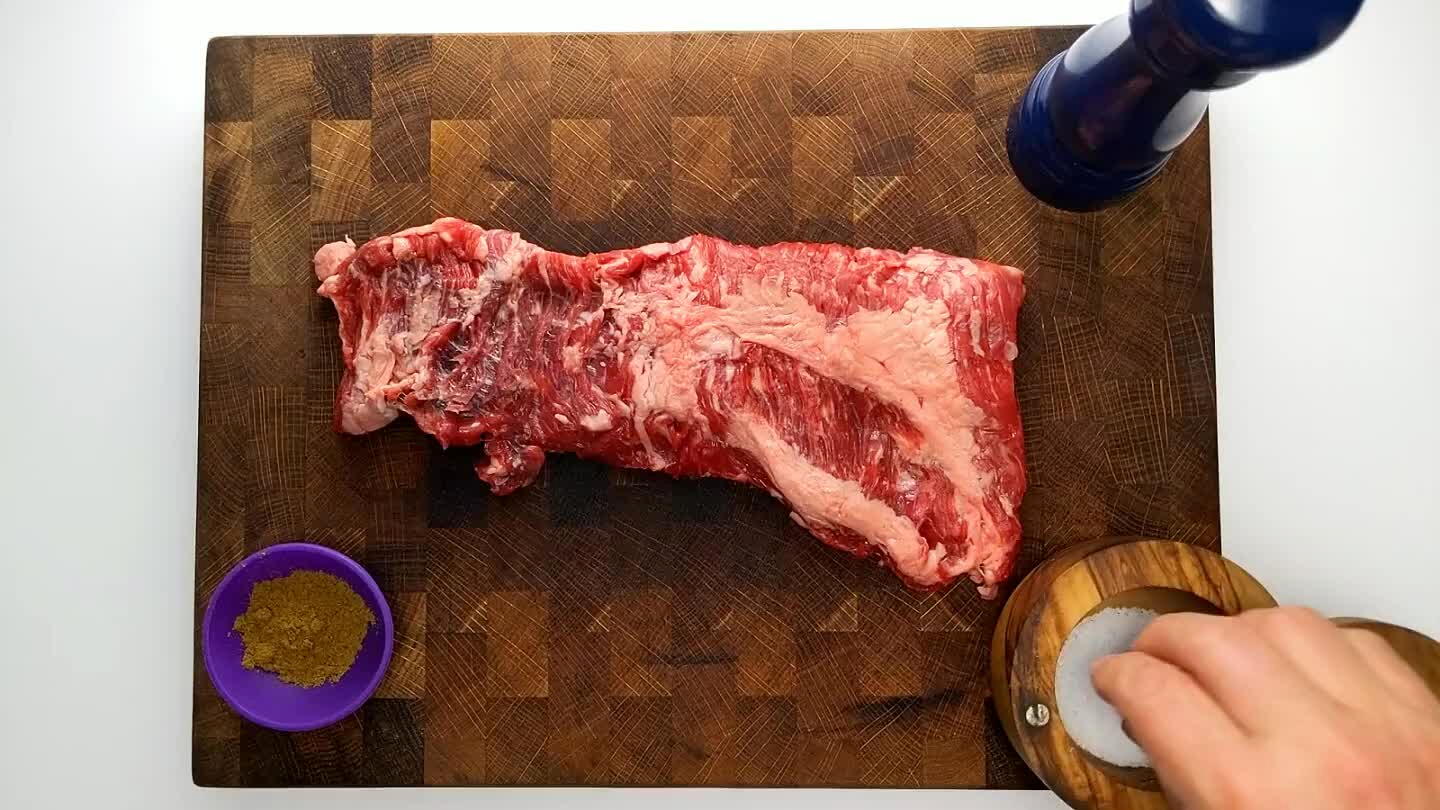 Season the steak generously with salt, pepper, and cumin.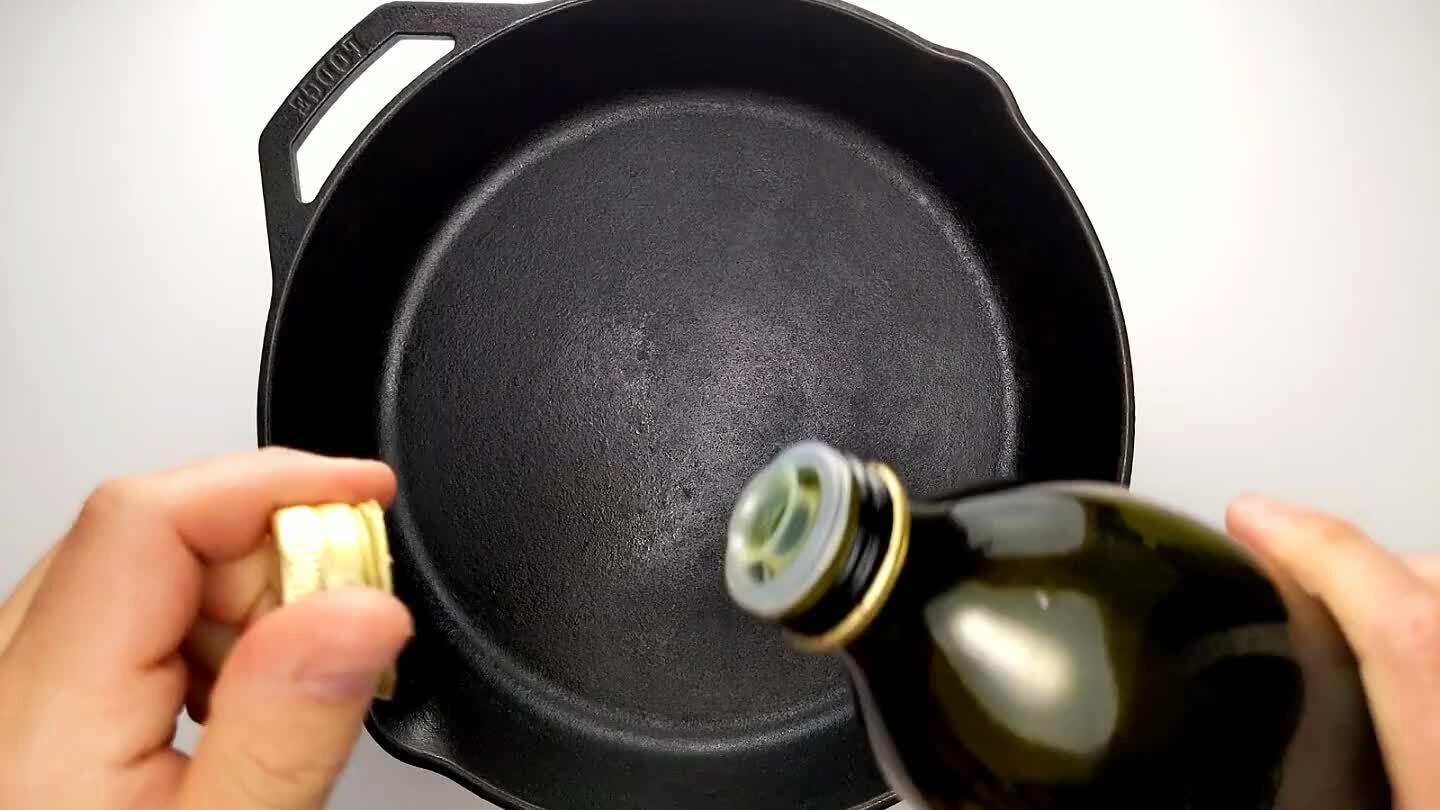 Pour some olive oil into a heavy skillet over high heat.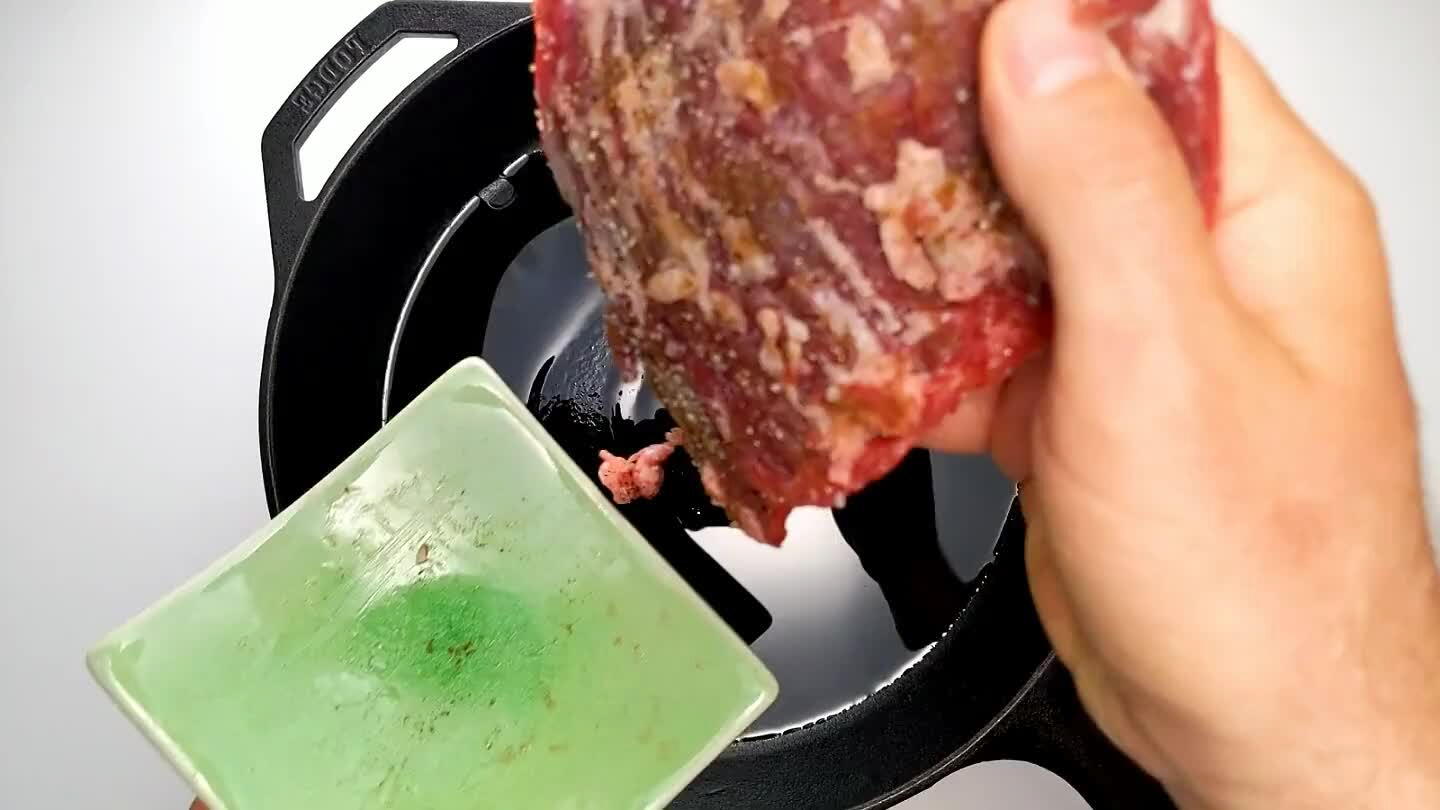 Sear long enough to give the steak a nice, thick crust. Flip and repeat on the opposite side. Then transfer the steak to a dish and let it rest while you assemble the salad. With skirt steak, you should hit a medium cook by the time you've seared both sides.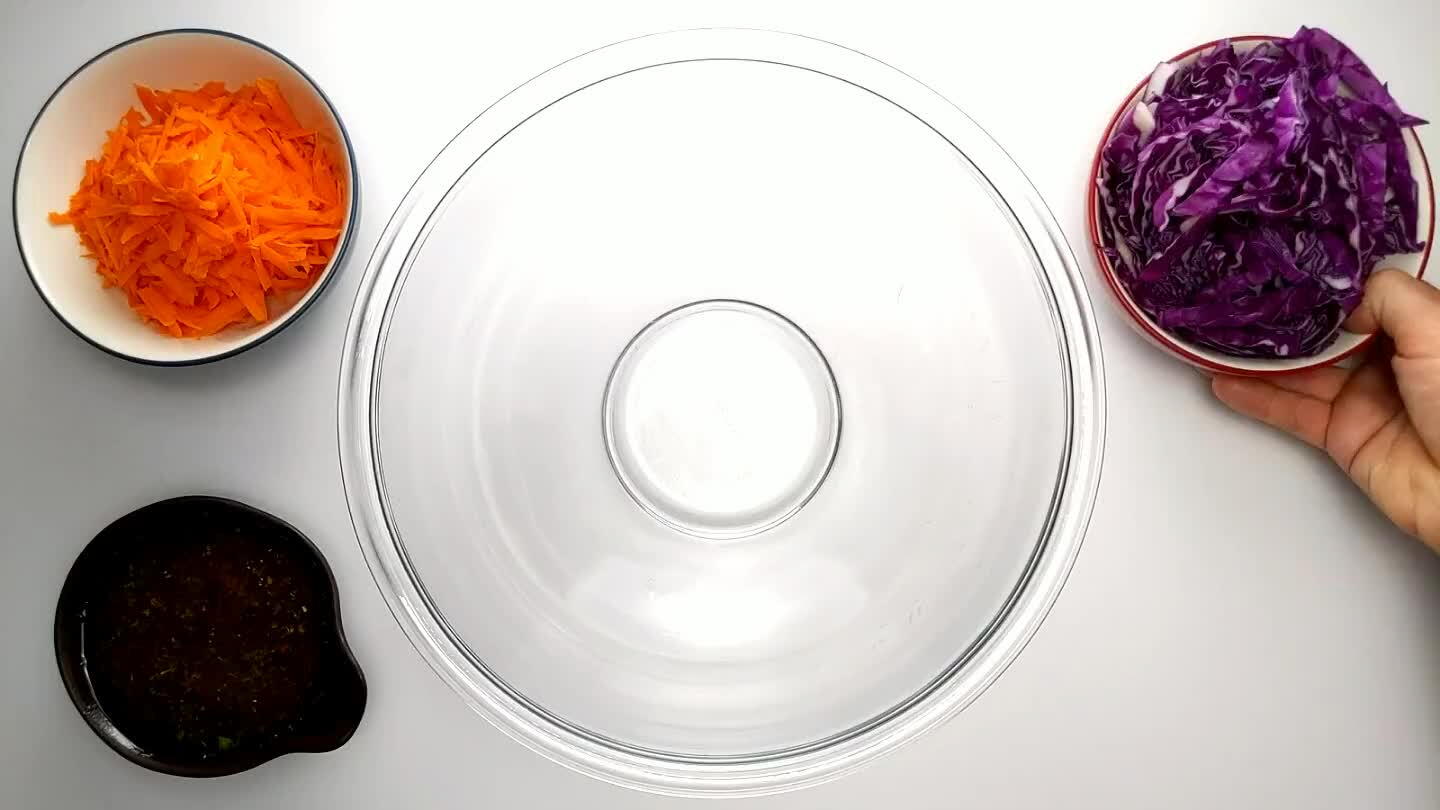 Put the sliced cabbage in a large mixing bowl.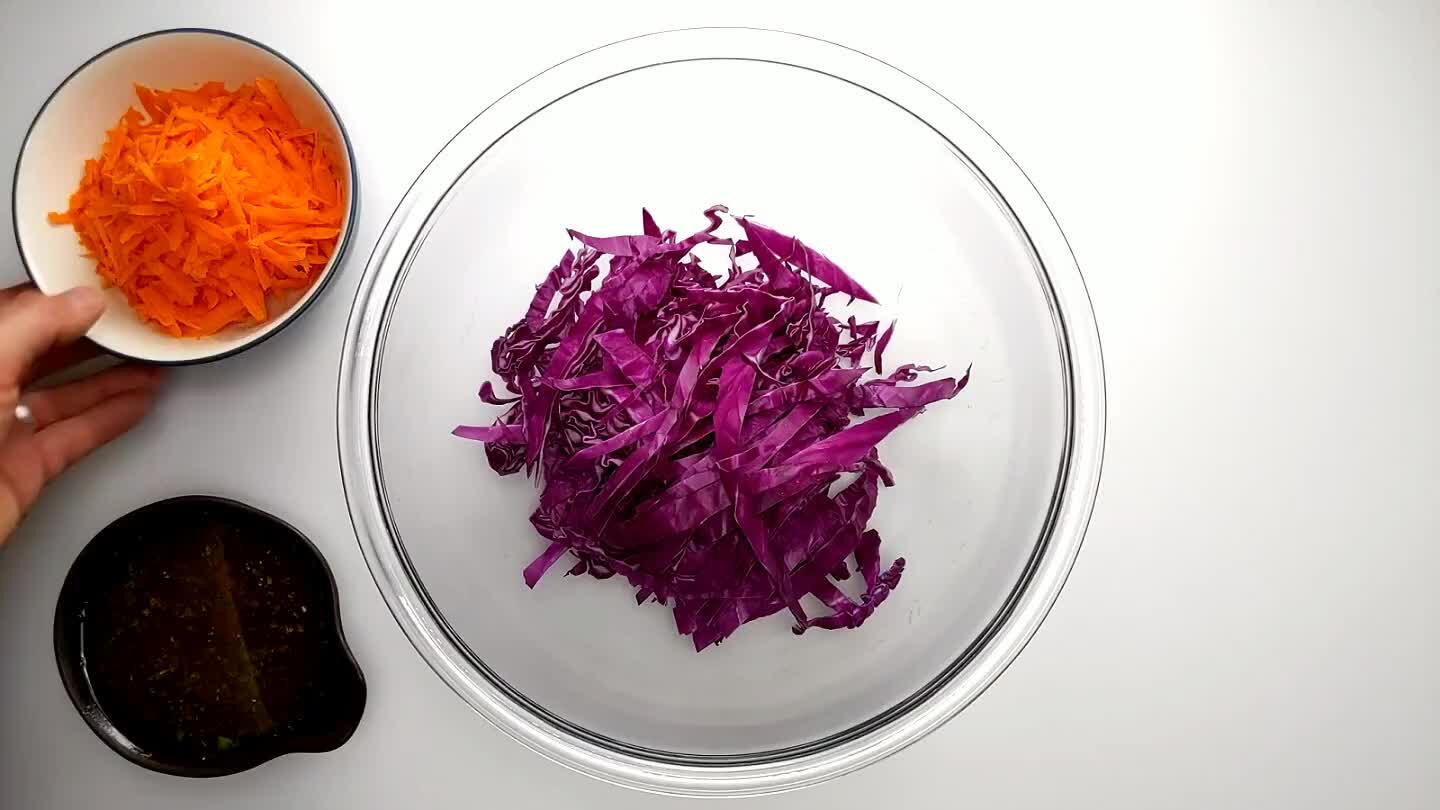 Add the grated carrot.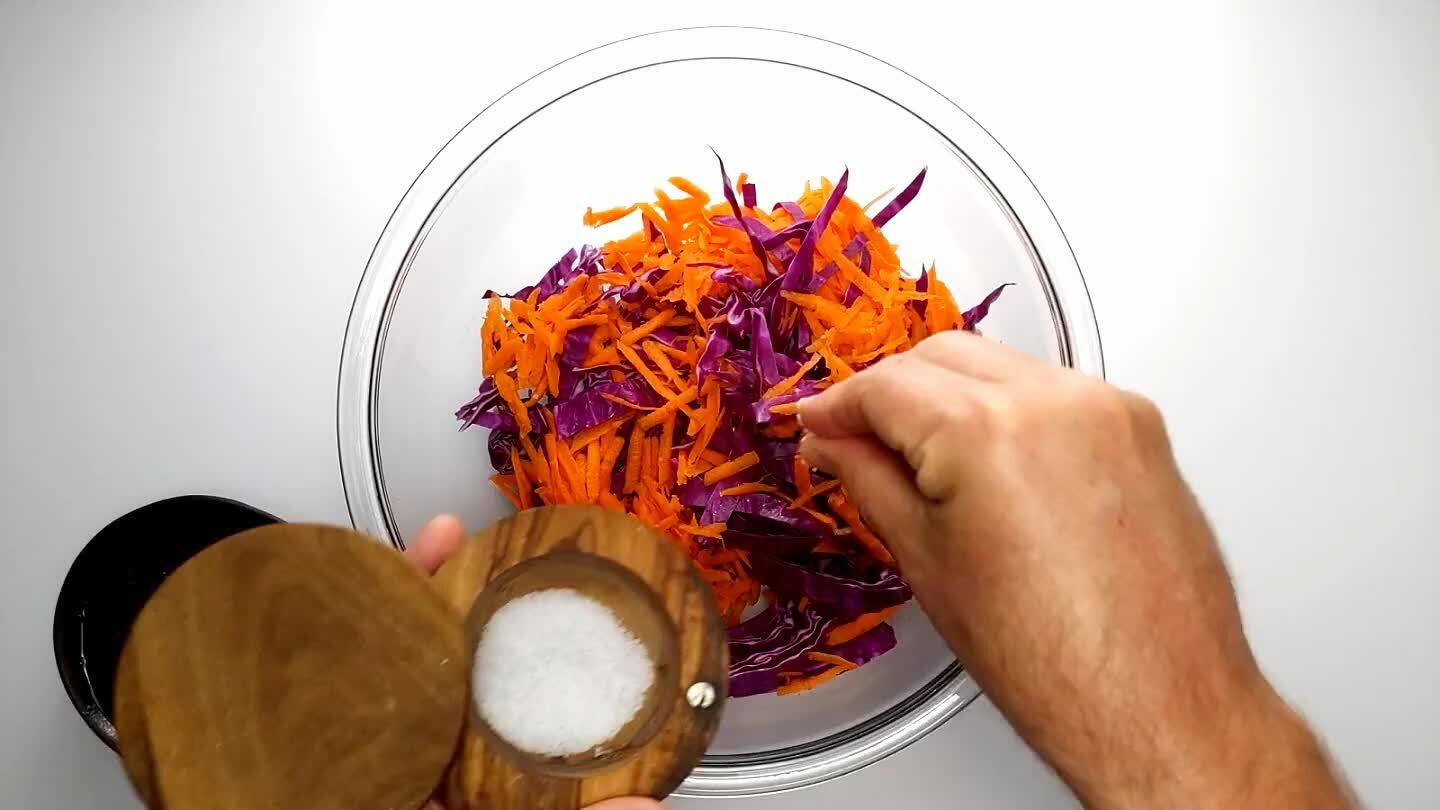 Toss with a little salt and pepper.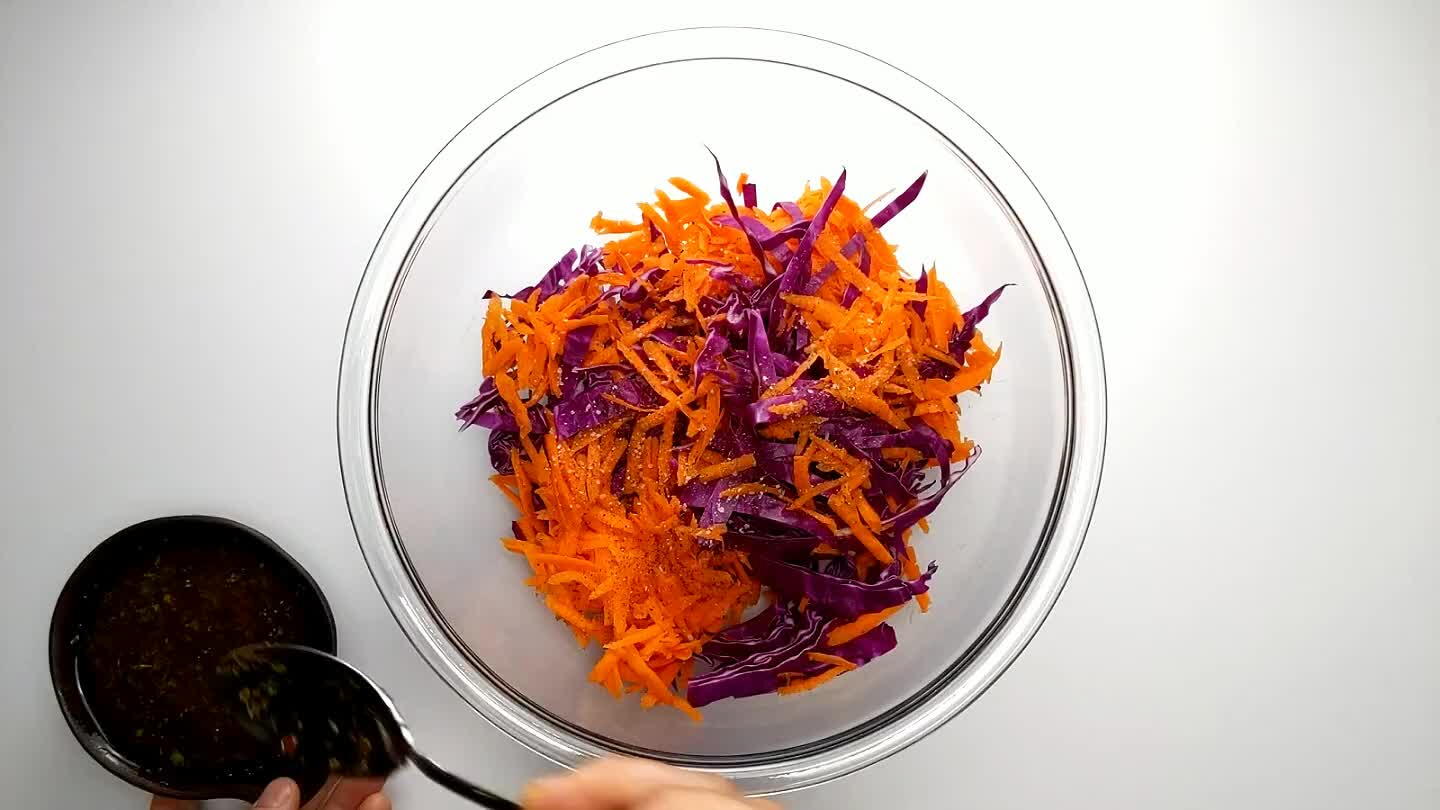 Toss with a drizzle of chimichurri.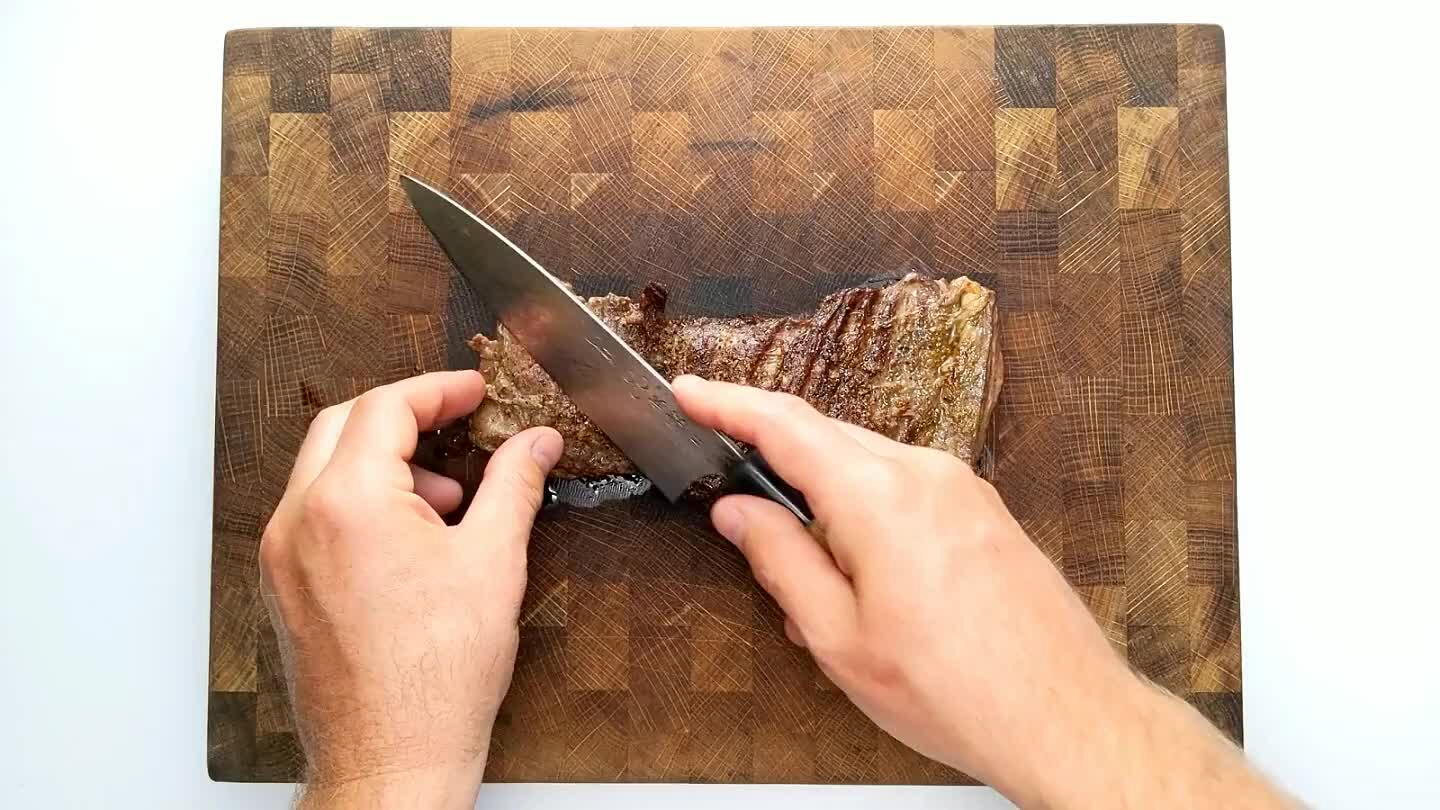 Slice the steak against the grain. You can see that the muscle should be generally aligned in one direction. You want to slice across that sinew to yield a more tender slice of beef.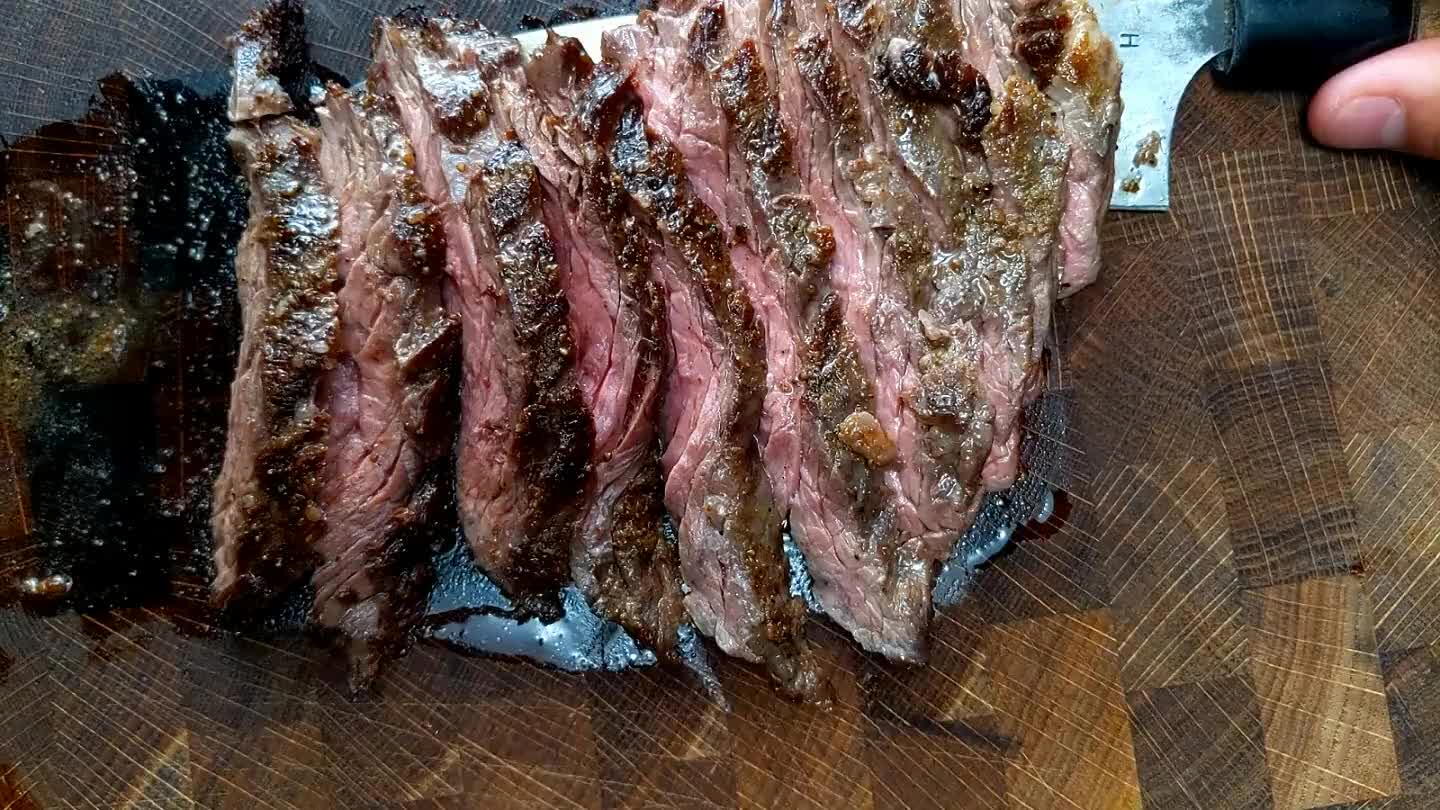 Serve sliced steak over a pile of cabbage and carrots with a healthy topping of chimichurri.