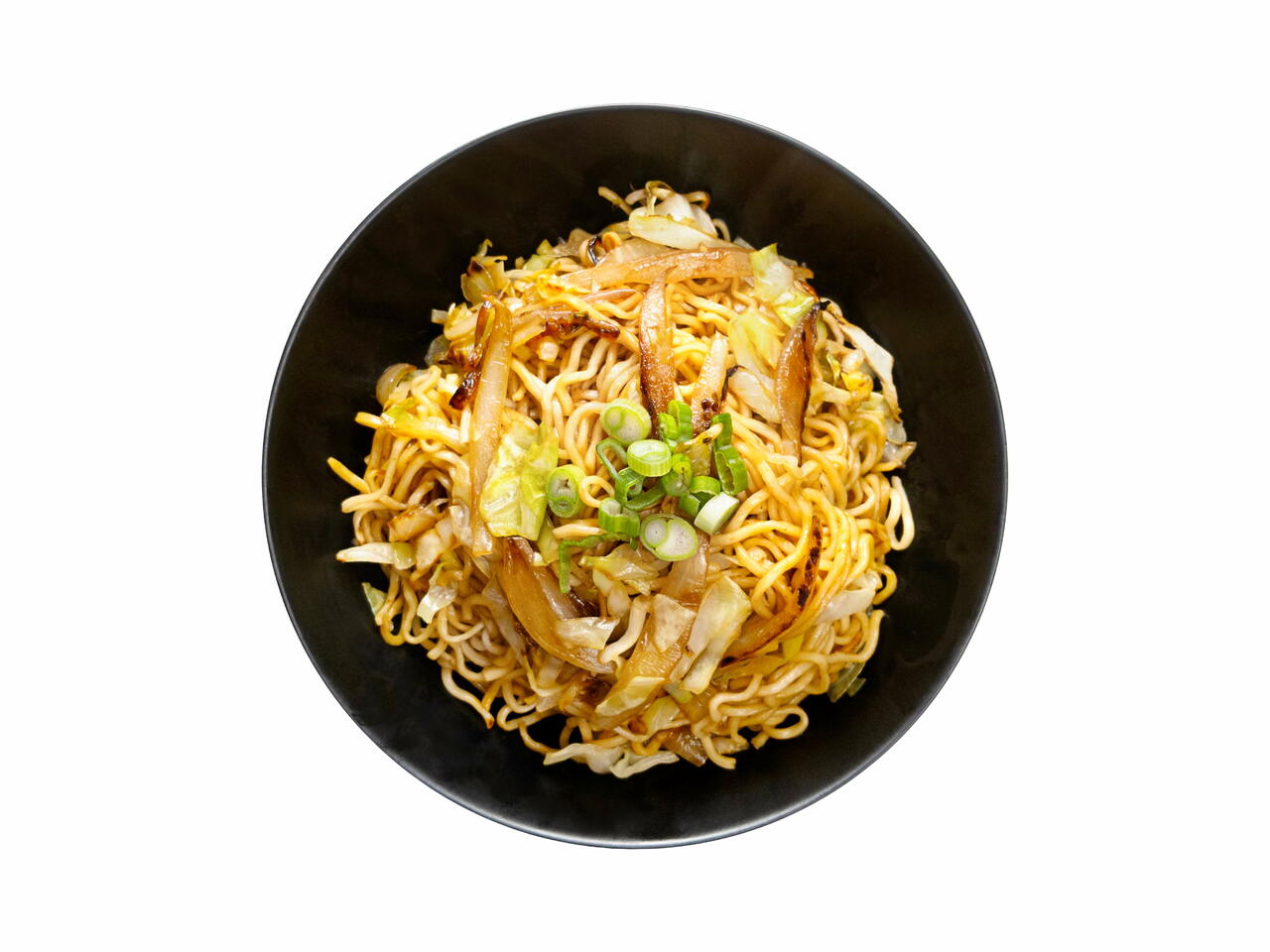 4 portions
15m
This noodle dish is super versatile and can be served instead of rice with any dish. This is a great base to create a noodle stir fry also, so feel free to add carrots, broccoli, snow peas, green onions or any other veggies! I loved eating this with my Sticky Asian Meatballs to create an Asian style spaghetti and meatballs.
What you will need
8 oz Dry Ramen Noodles
3 Tbsp Vegetable Oil
1 Yellow Onion
8 oz Cabbage
3 Tbsp Low Sodium Soy Sauce
3 Tbsp Oyster Sauce
(Nutritional facts 209 calories, 10.27 g fat, 25.04 g carbohydrates, 4.7 g protein, 2 mg cholesterol, 1072 mg sodium)
How to cook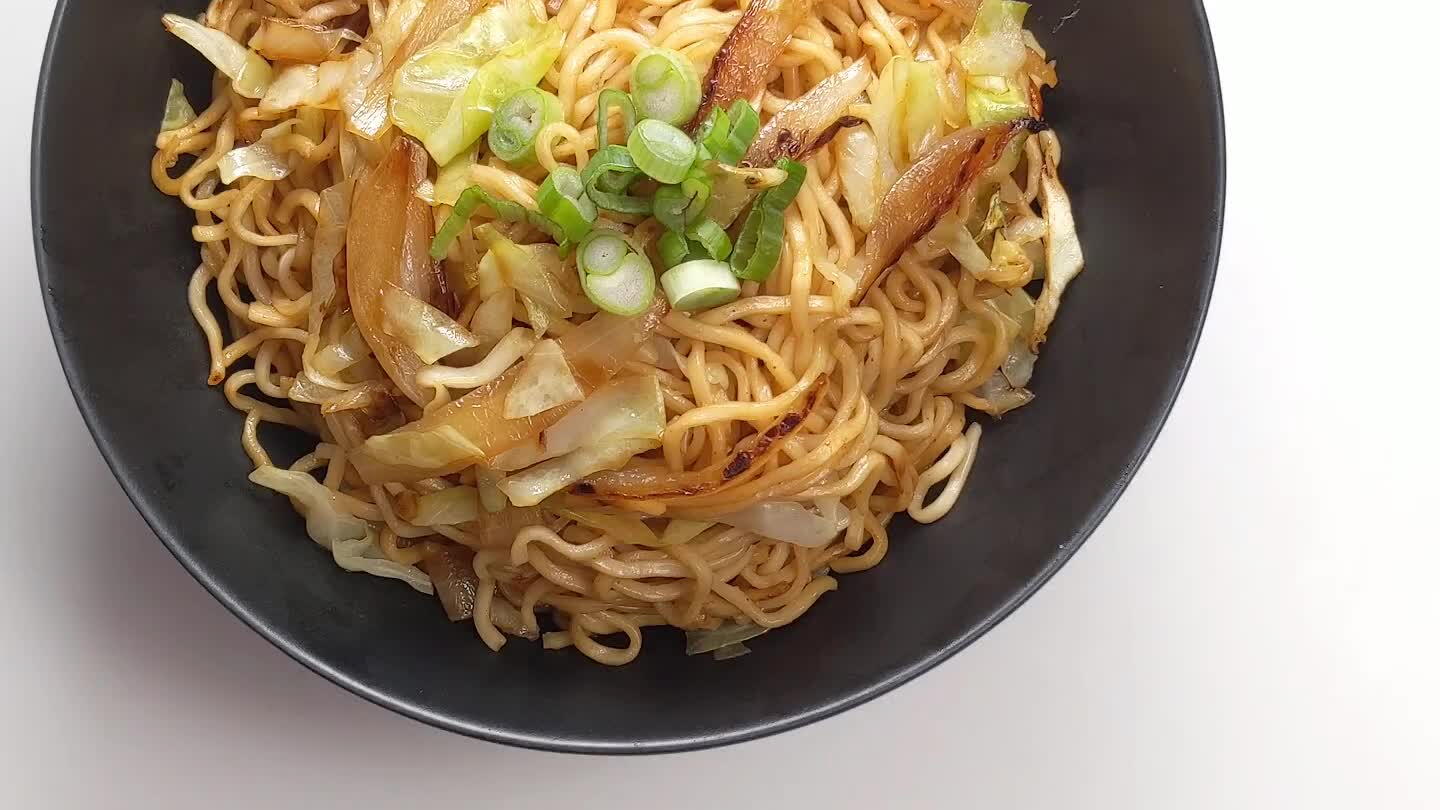 Gather all ingredients.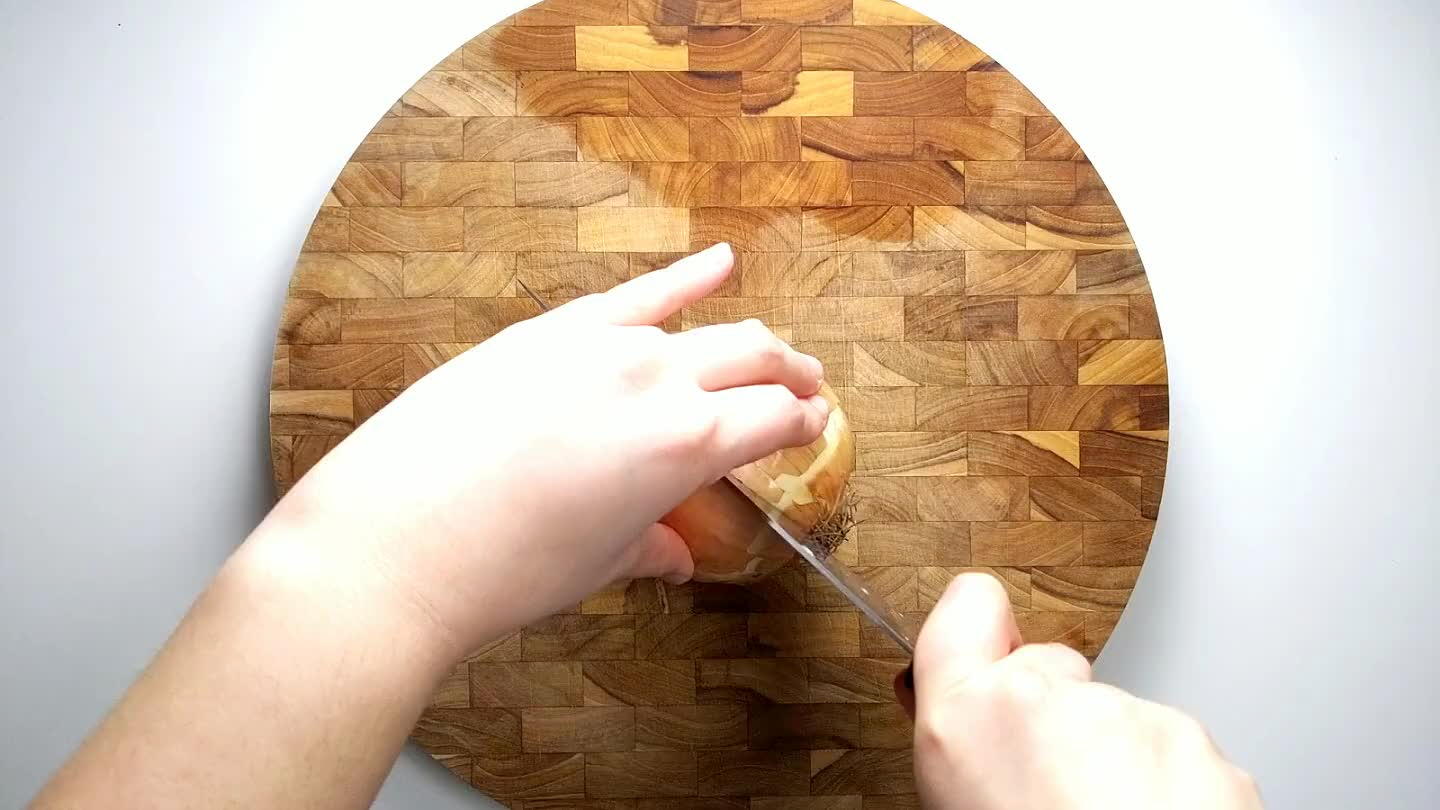 Remove the skin of the onion, cut in half, and chop into thin wedges.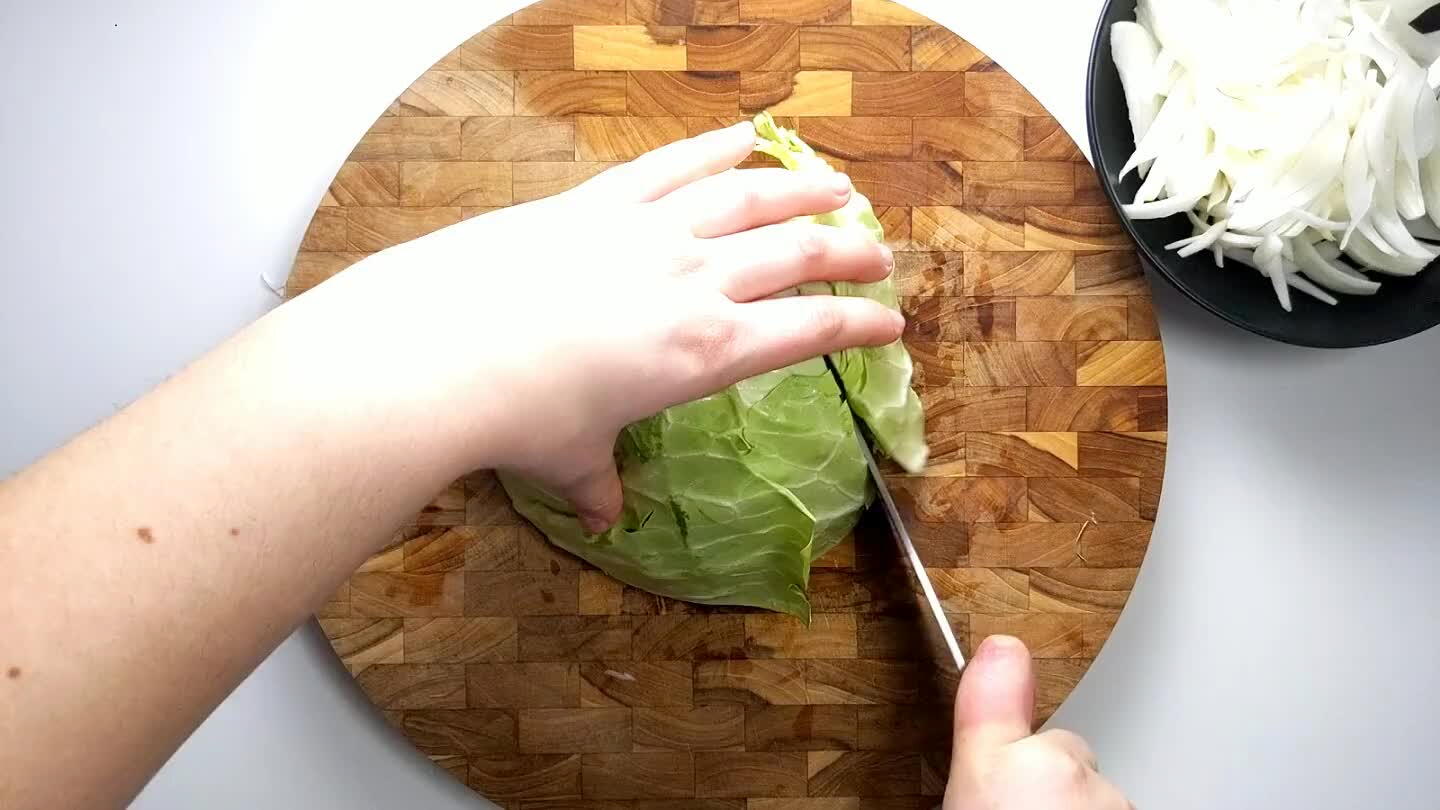 If you have a large cabbage like this, you will only need about a quarter of the head. Cut in half and cut 3 scores into the cabbage leaving the stem side in tact. Chop super thin strips to create shreds of cabbage.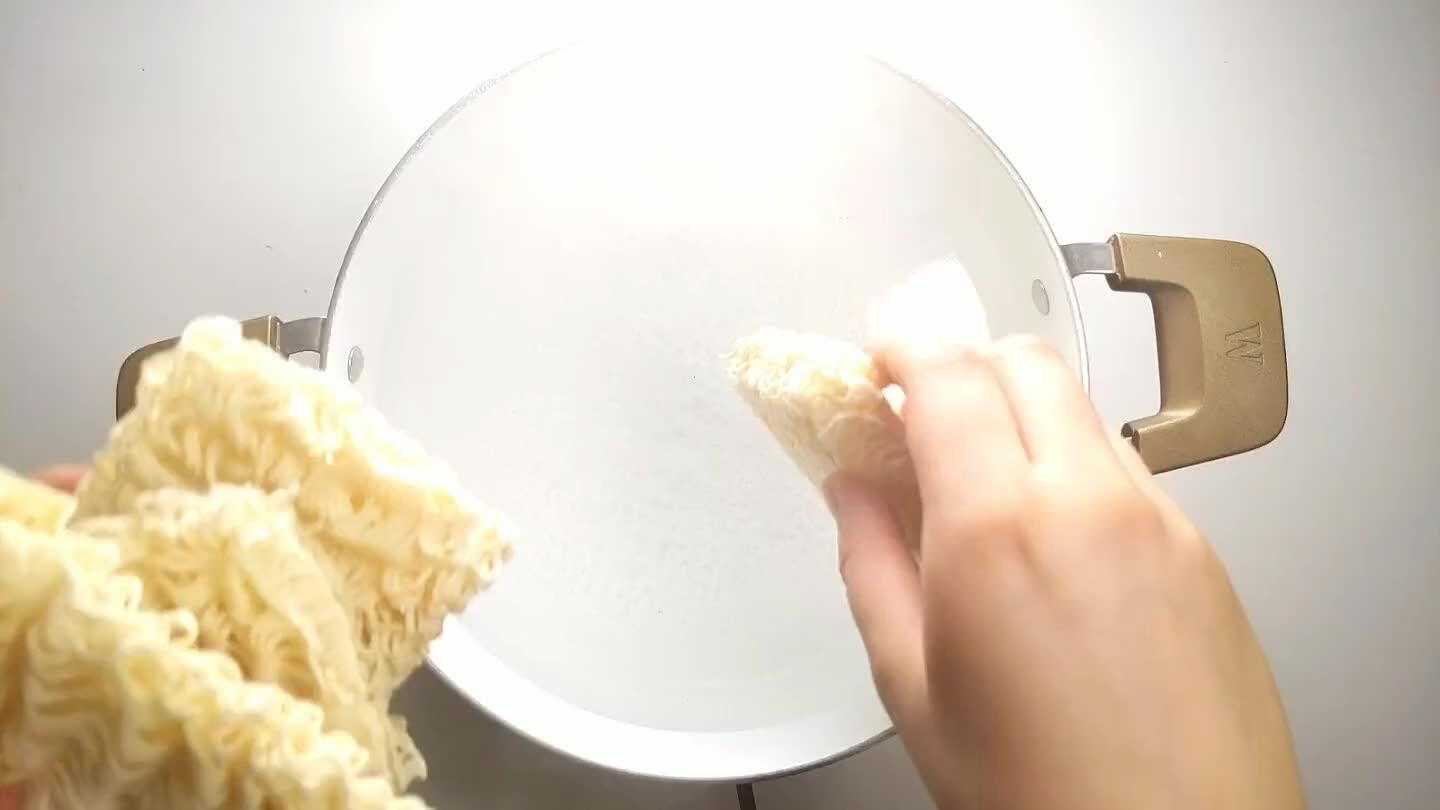 Follow package instructions and cook the dry ramen noodles. Cook about 1 minute less than instructed because they will continue to cook in the saute pan. Once cooked, strain and run cold water over them to stop them cooking.
Preheat a nonstick pan to medium high heat and add the vegetable oil. Once the oil is hot, add the chopped onion.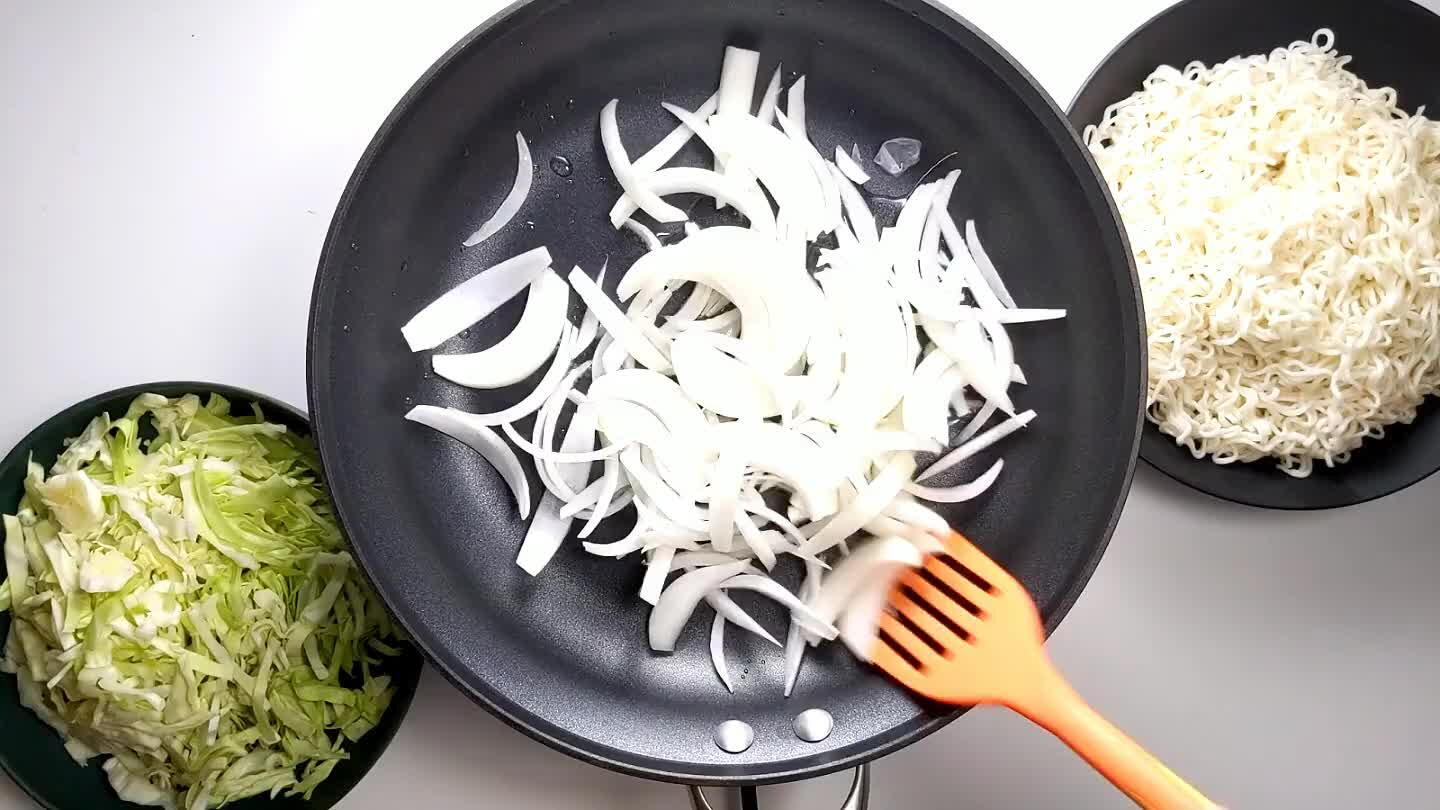 Saute onions over medium high heat until lightly caramelized, about 4 minutes.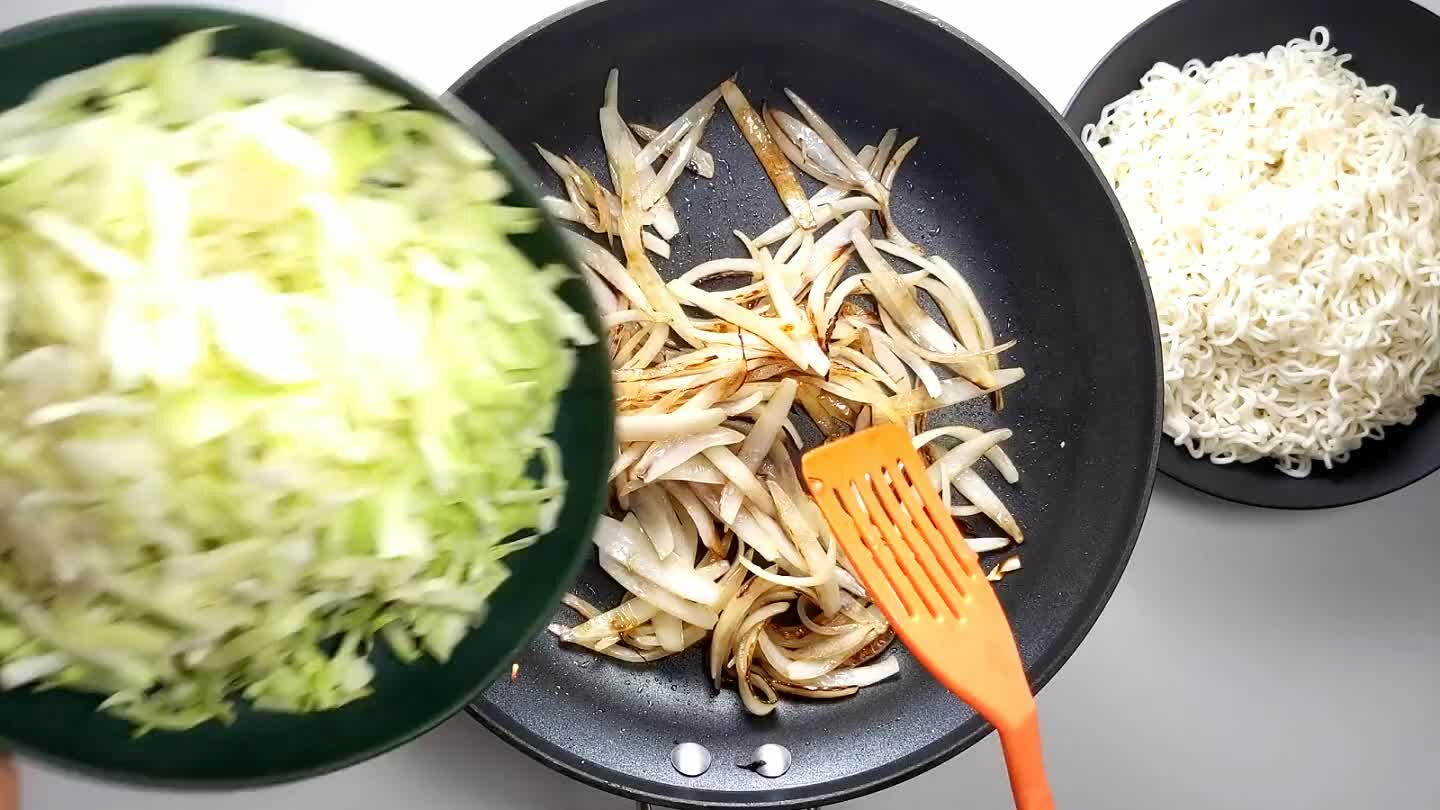 Add the cabbage to the sauteed onion and cook for another 4 minutes or until softened.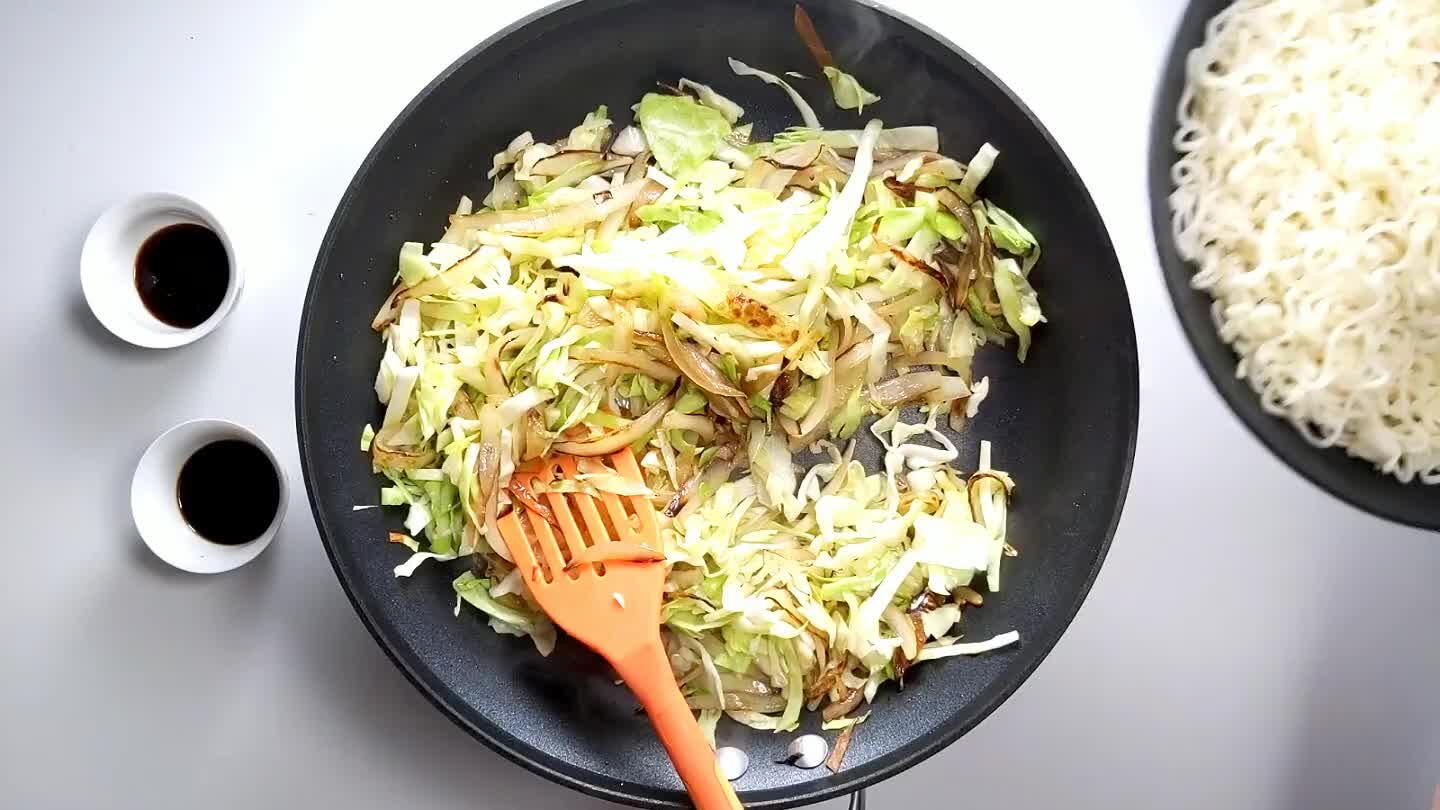 Add the drained ramen noodles to the pan with the cabbage and onions and pour the soy sauce and oyster sauce over the top.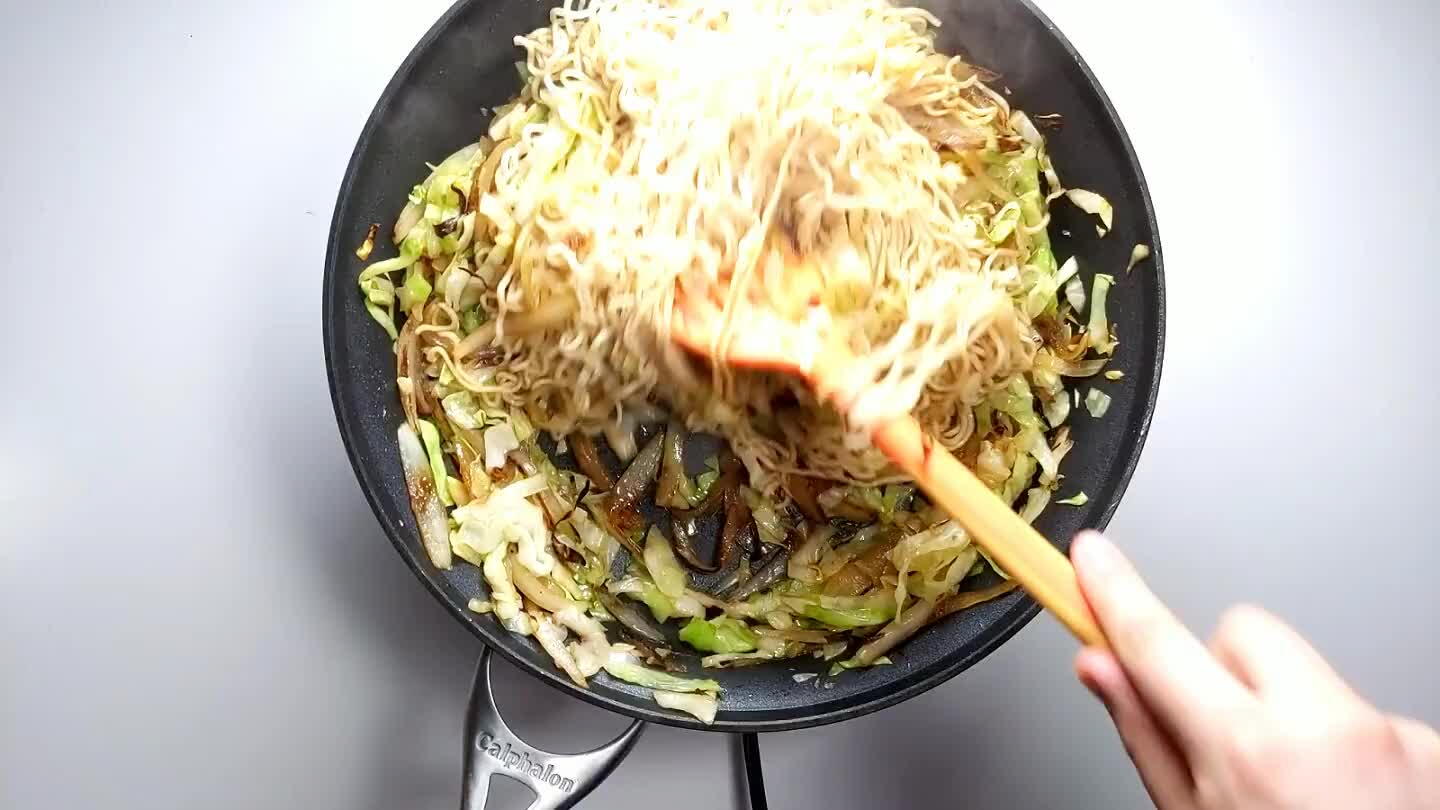 Stir fry for 2 more minutes over high heat to create some crispy spots on the noodles. Top with green onion. Consider serving with these Sticky Asian Meatballs.