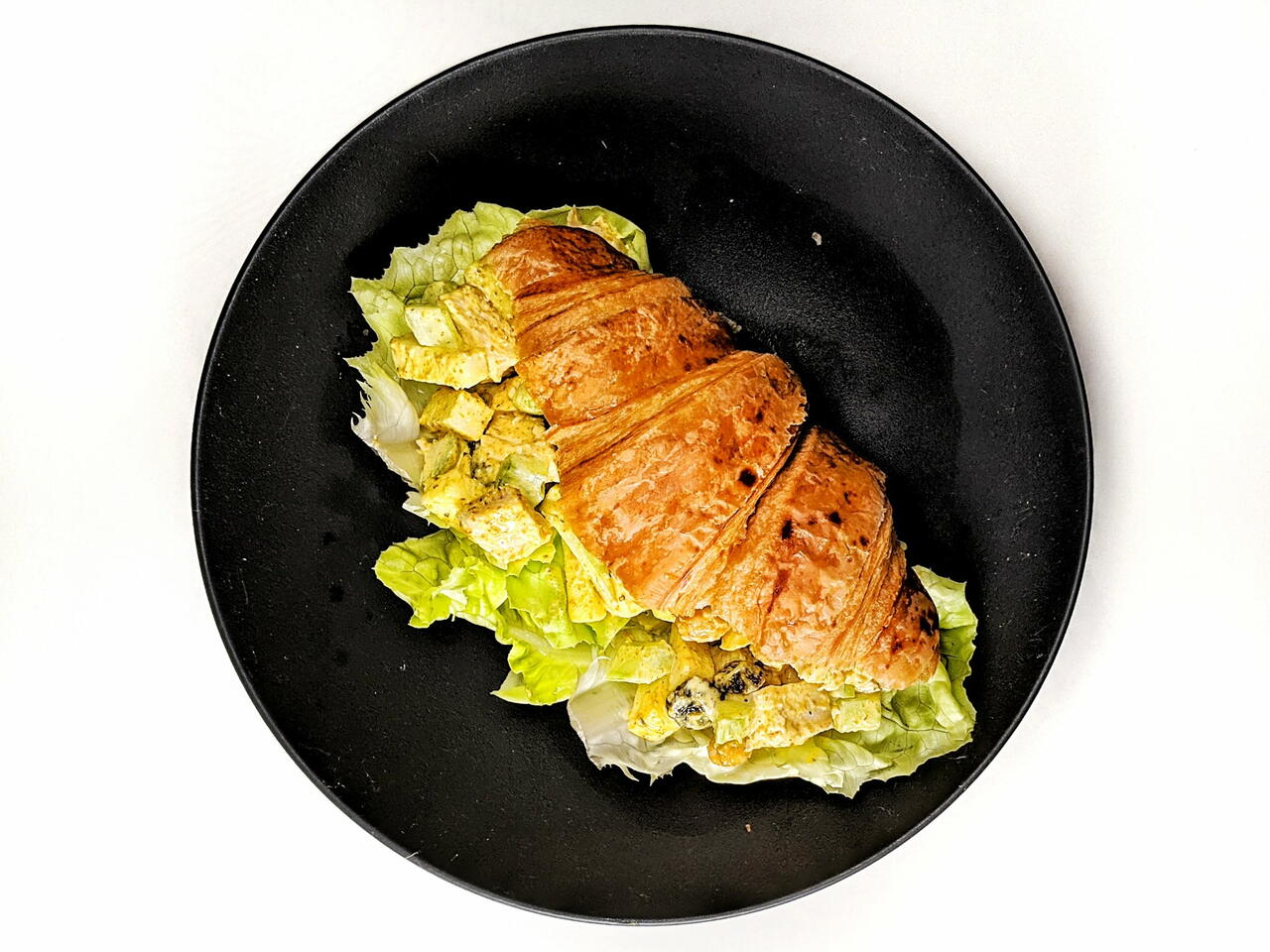 Recipe video made by Michelle
Published on 37 days ago, viewed by 110
Prep this salad for the week and assemble this quick sandwich in the morning for a super easy lunch. It is super filling and the cashews and celery add a nice crunch!
What you will need
6 croissants
5oz container butter lettuce
Curry Chicken Salad
3/4 cup mayonnaise
2 tbsp yellow curry powder
1/2 tsp salt
1/4 tsp ground black pepper
1 lb fresh grilled chicken breasts
1 tart apple
2/3 cup chopped celery
1/3 cup raisins
1/3 cup cashews
(Nutritional facts 224 calories, 16.77 g fat, 12 g carbohydrates, 8.9 g protein, 32 mg cholesterol, 467 mg sodium)
How to cook
Make the curry chicken salad to start. Use your favorite lettuce and bread. I used butter lettuce and croissants.
Slice the croissant in half and lay down the lettuce and spoon the curry chicken salad on top.
Comments