Curry Potato Soup
Very cheap, delicious dinner!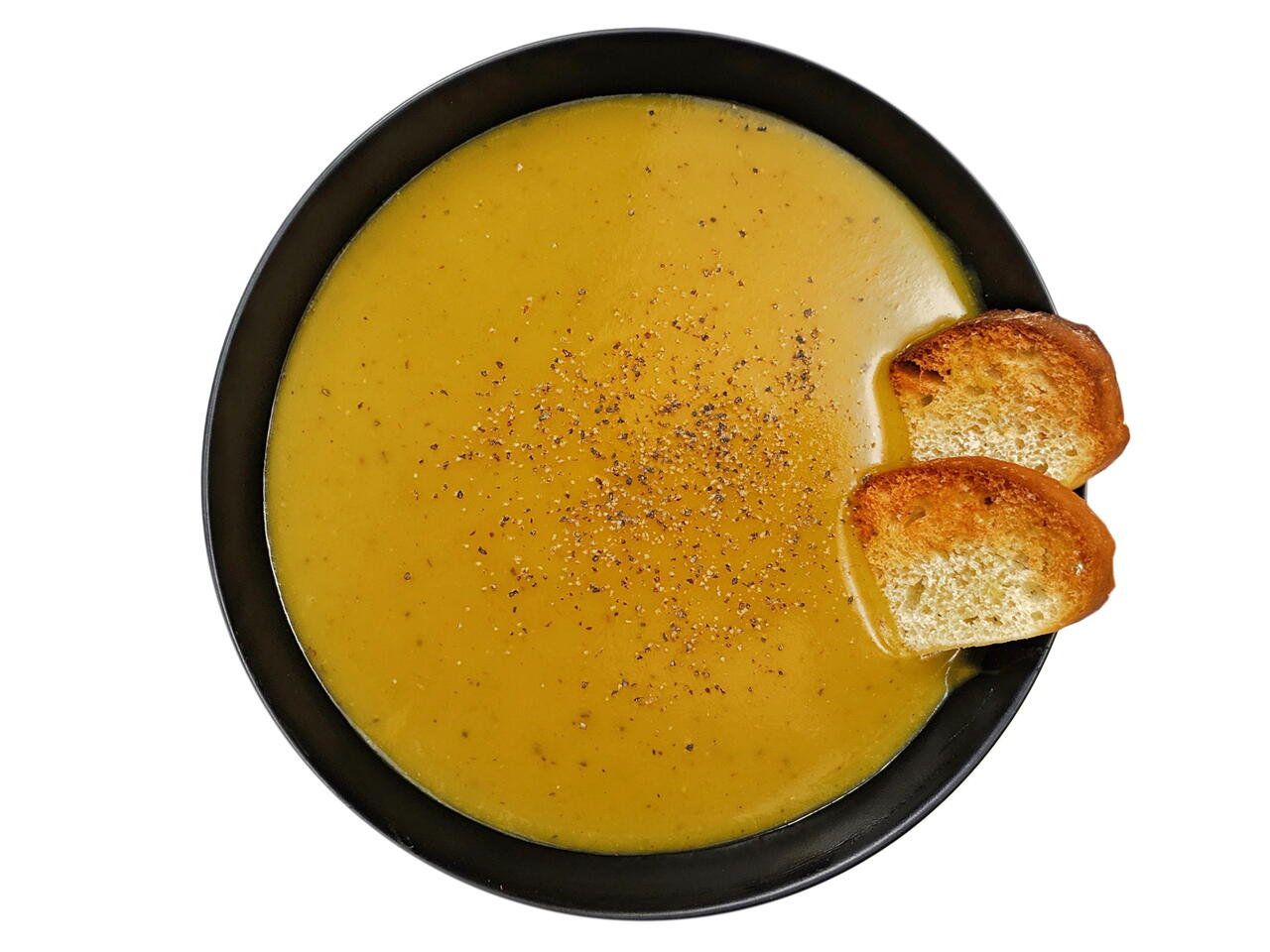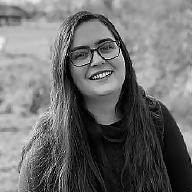 Recipe video made by Michelle
Published on 09/23/2019, viewed by 1985 , 1 Comments
4 portions
30m
If you like curry, there is no excuse not to make this soup! It is so cheap, easy, and delicious. This soup can also be cooked in an Instant Pot to speed up the process.
What you will need
3 Russet Potatoes
1 Yellow Onion
1 Garlic Clove
2 Tbsp Olive Oil
2 Tbsp Curry Powder
1 tsp Cumin
4 cups Vegetable Broth
1/4 tsp ground Black Pepper
(Nutritional facts 116 calories, 4.59 g fat, 17.69 g carbohydrates, 2.36 g protein, undefined mg cholesterol, 15 mg sodium)
How to cook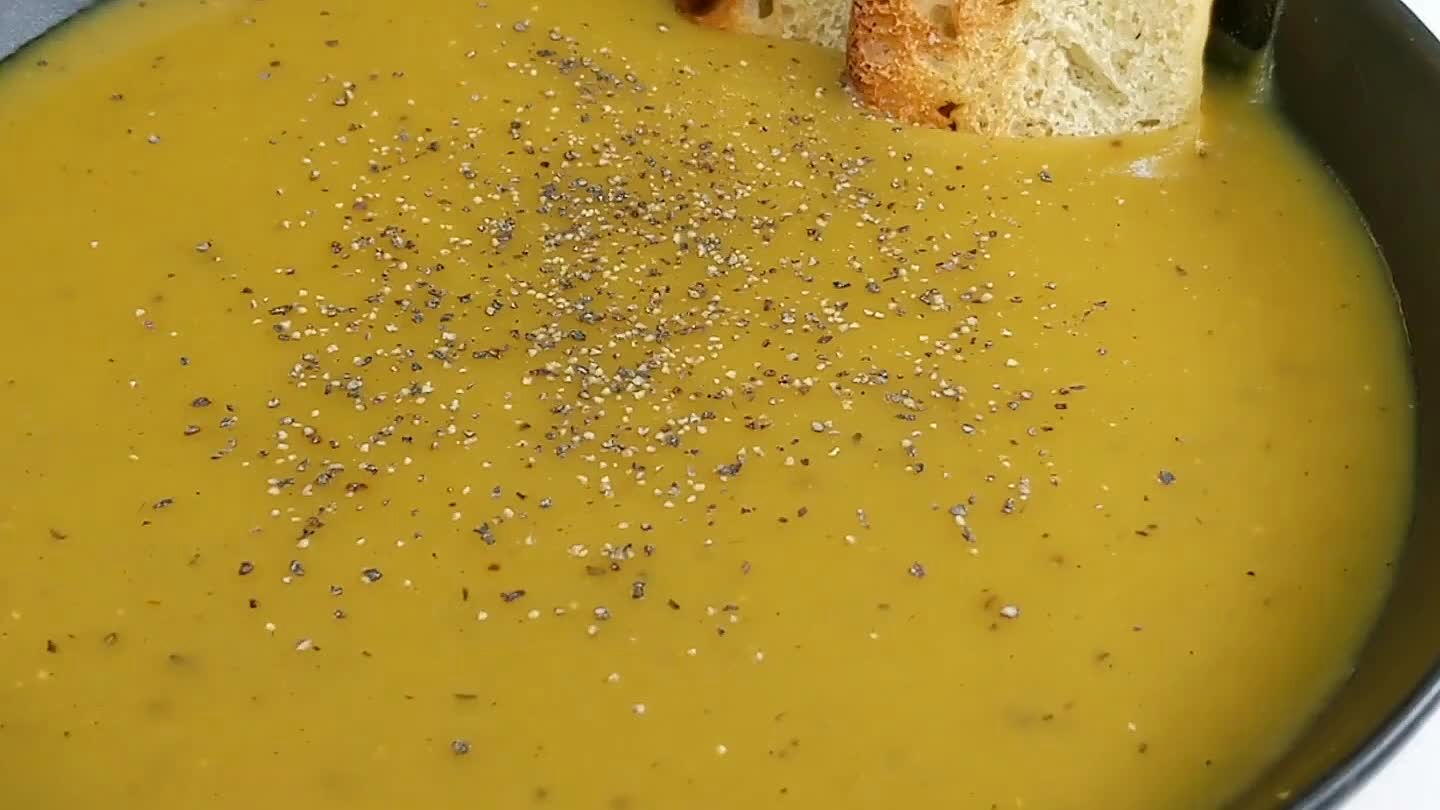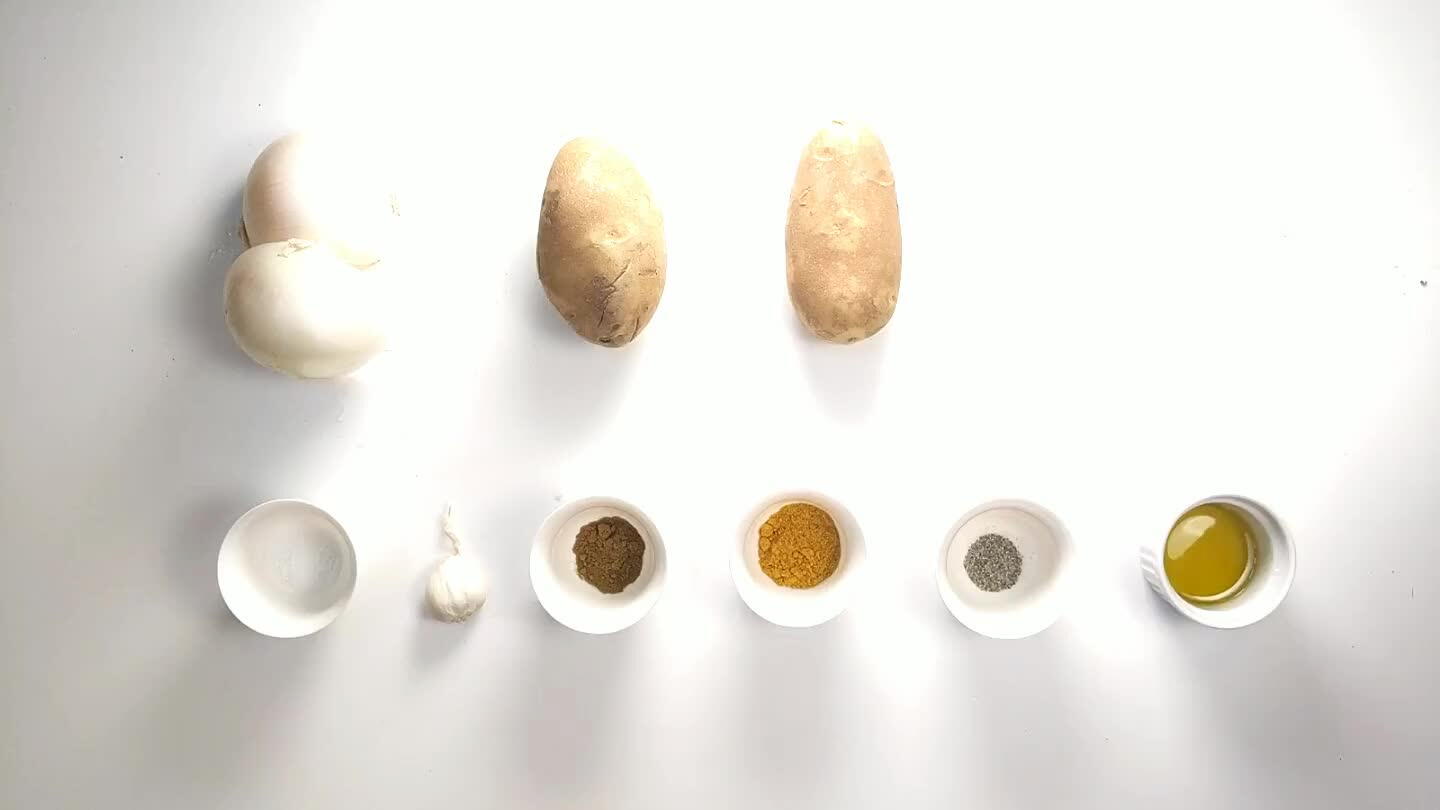 Gather and portion all ingredients.
Remove the peel from the potatoes. This will keep your soup's texture nice and creamy.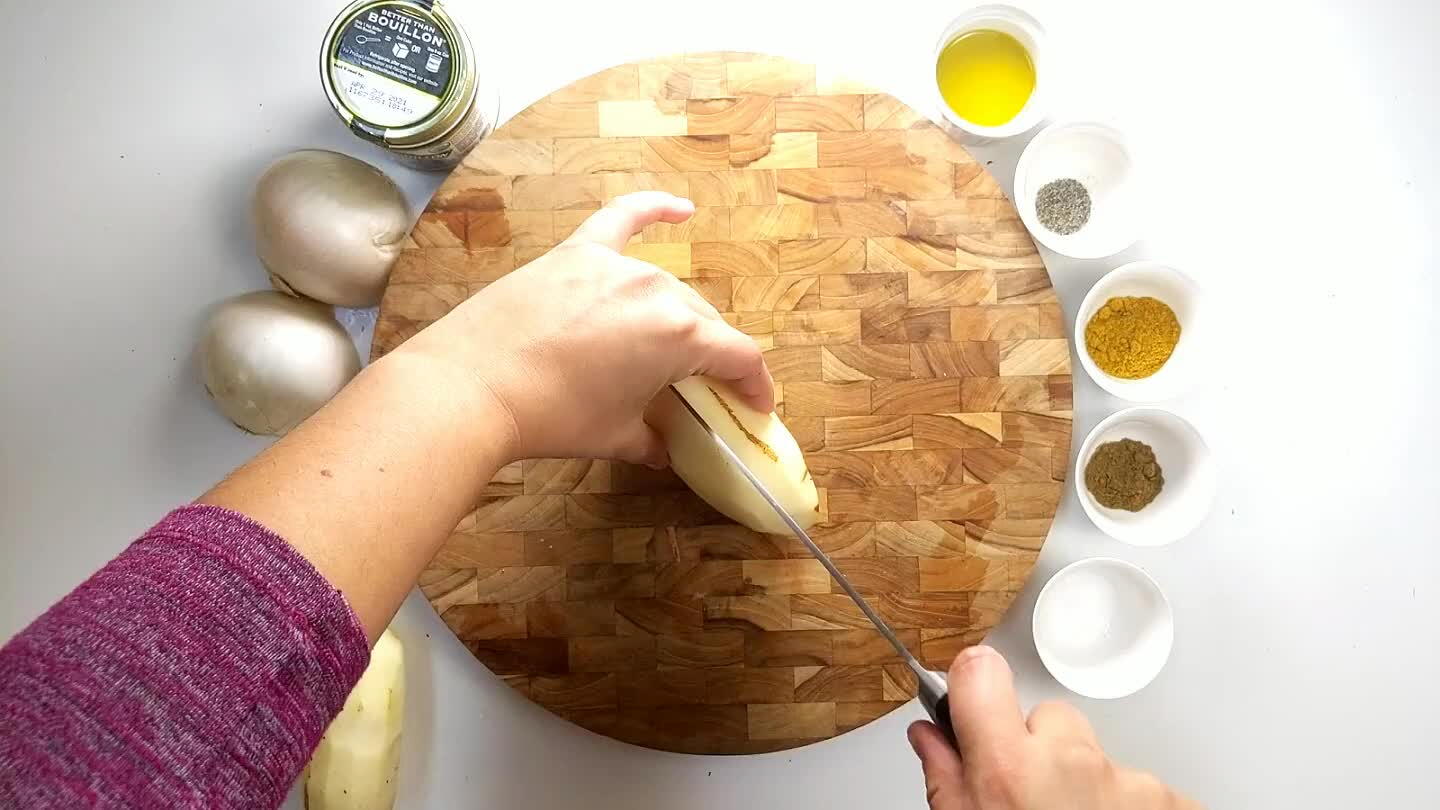 Chop the potatoes into pieces. The smaller the size, the faster they will cook!
Cut the top and bottom off of the onion, remove peel, and chop into pieces.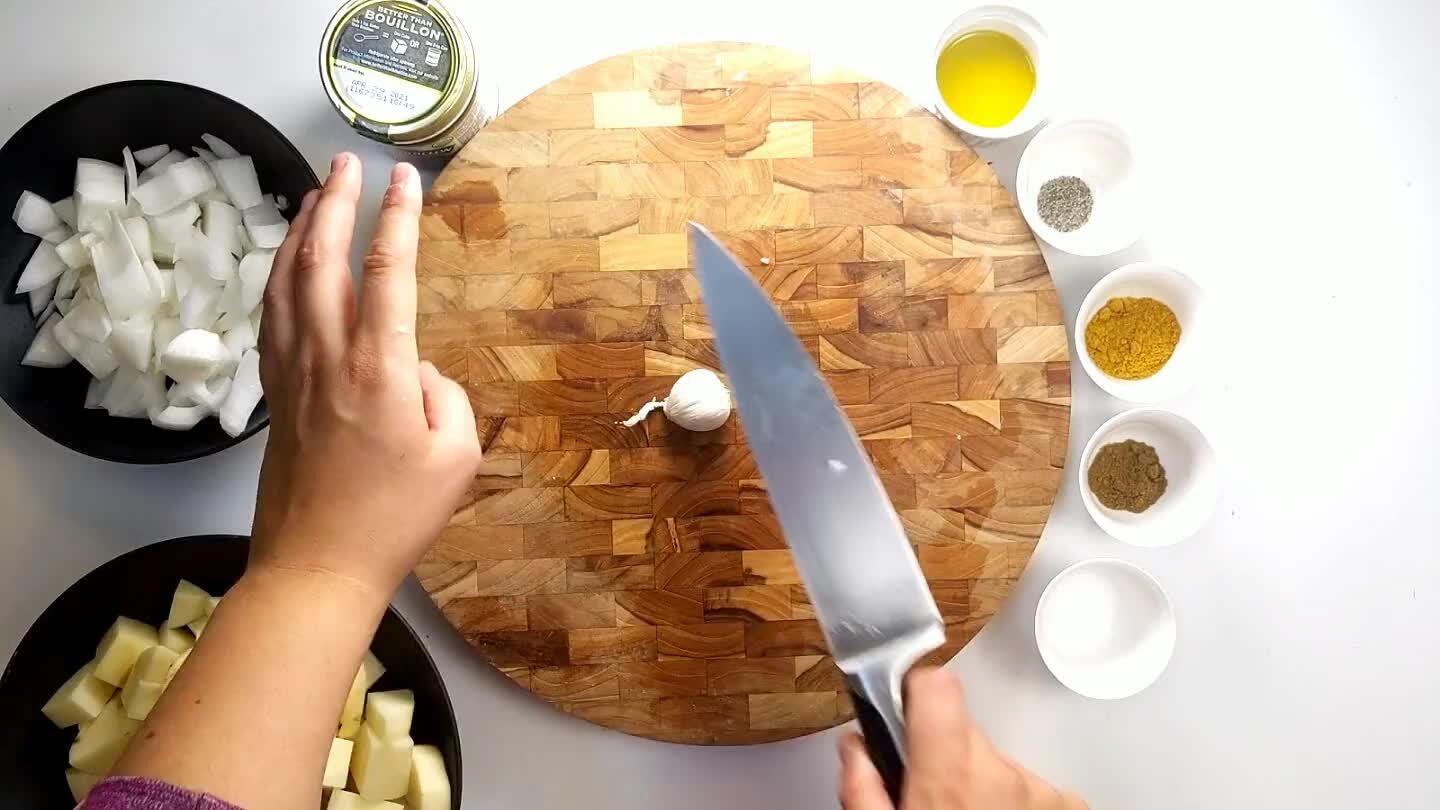 Smash the garlic with the flat side of your knife and chop into a rough dice.
Add the olive oil to the bottom of the pan along with the chopped onion and garlic.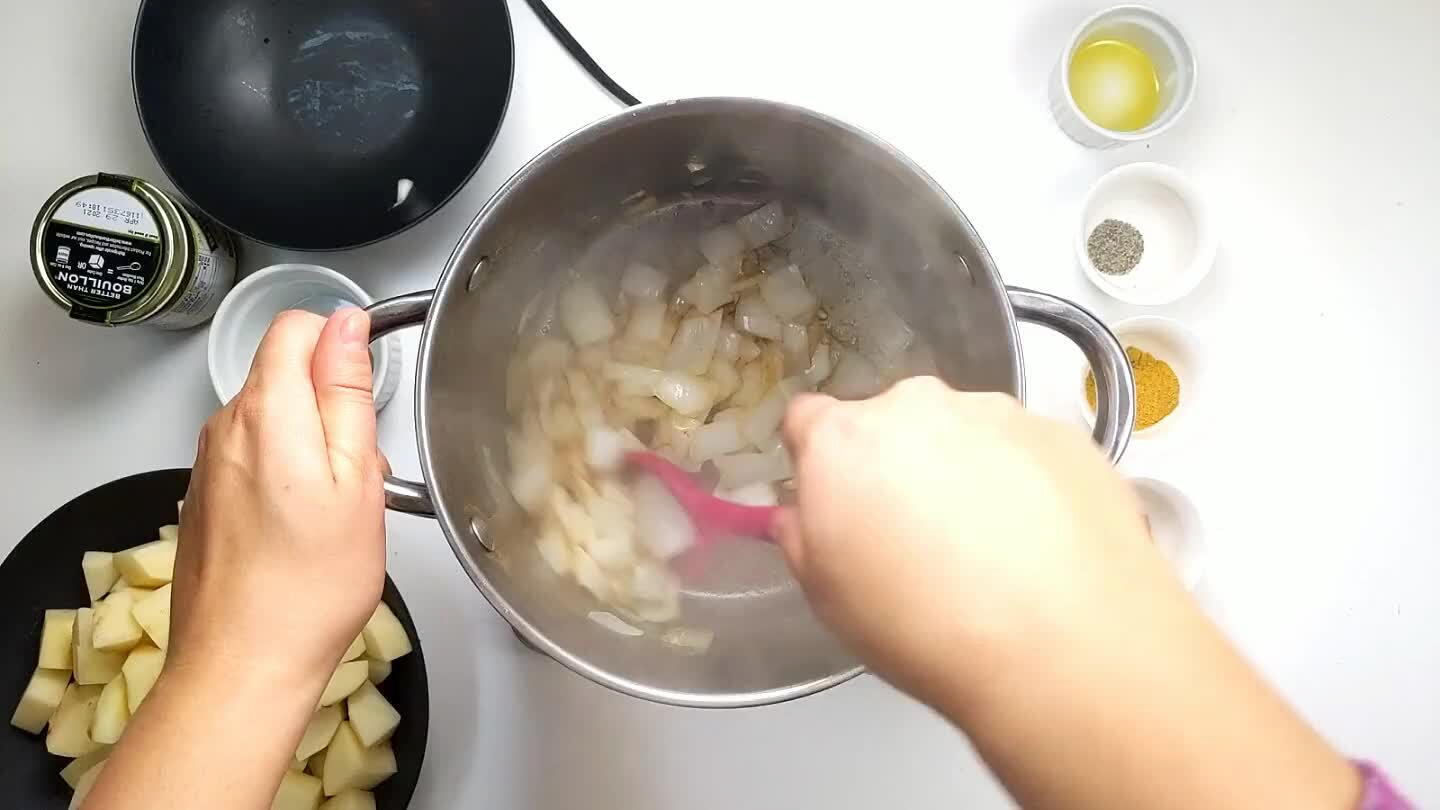 Stir the onions and saute on medium heat until lightly caramelized, about 5 mins.
Add the curry powder, cumin, and pepper. Stir to incorporate and then add chopped potatoes.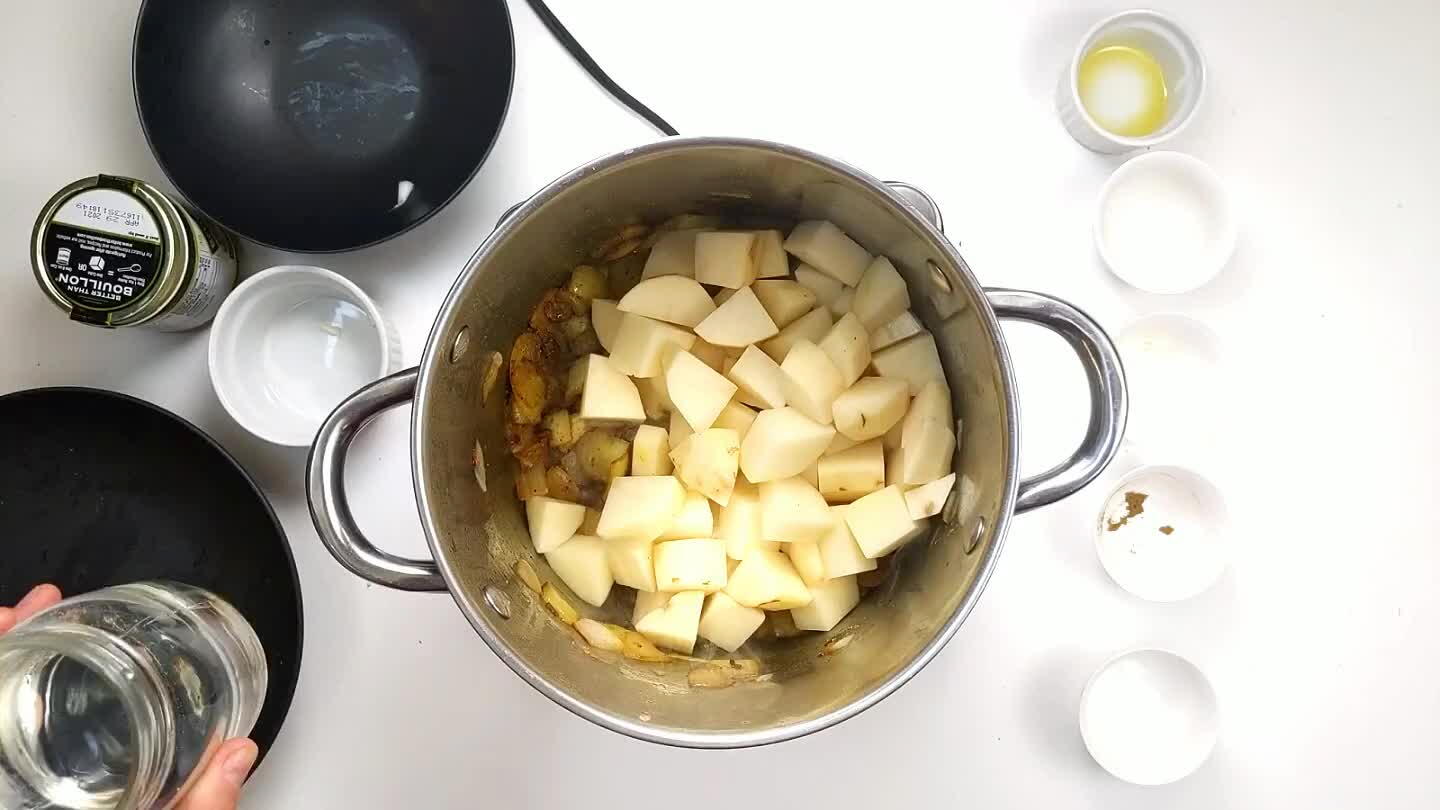 Add the 4 cups of water and 4 tsp of Better than Bouillon, or 4 cups of pre-made vegetable stock. The broth should just cover the potatoes.
If using bouillon, stir to incorporate. Then add the lid of the pot and simmer for 20 minutes, or until the potatoes are soft.
Poke the potatoes with a fork or knife to insure that they are soft. If they are done cooking, use an immersion blender and blend until smooth.
Once your soup is blended, add water and broth or salt until you get the desired consistency.
Comments