Easy Broccoli Cheddar Soup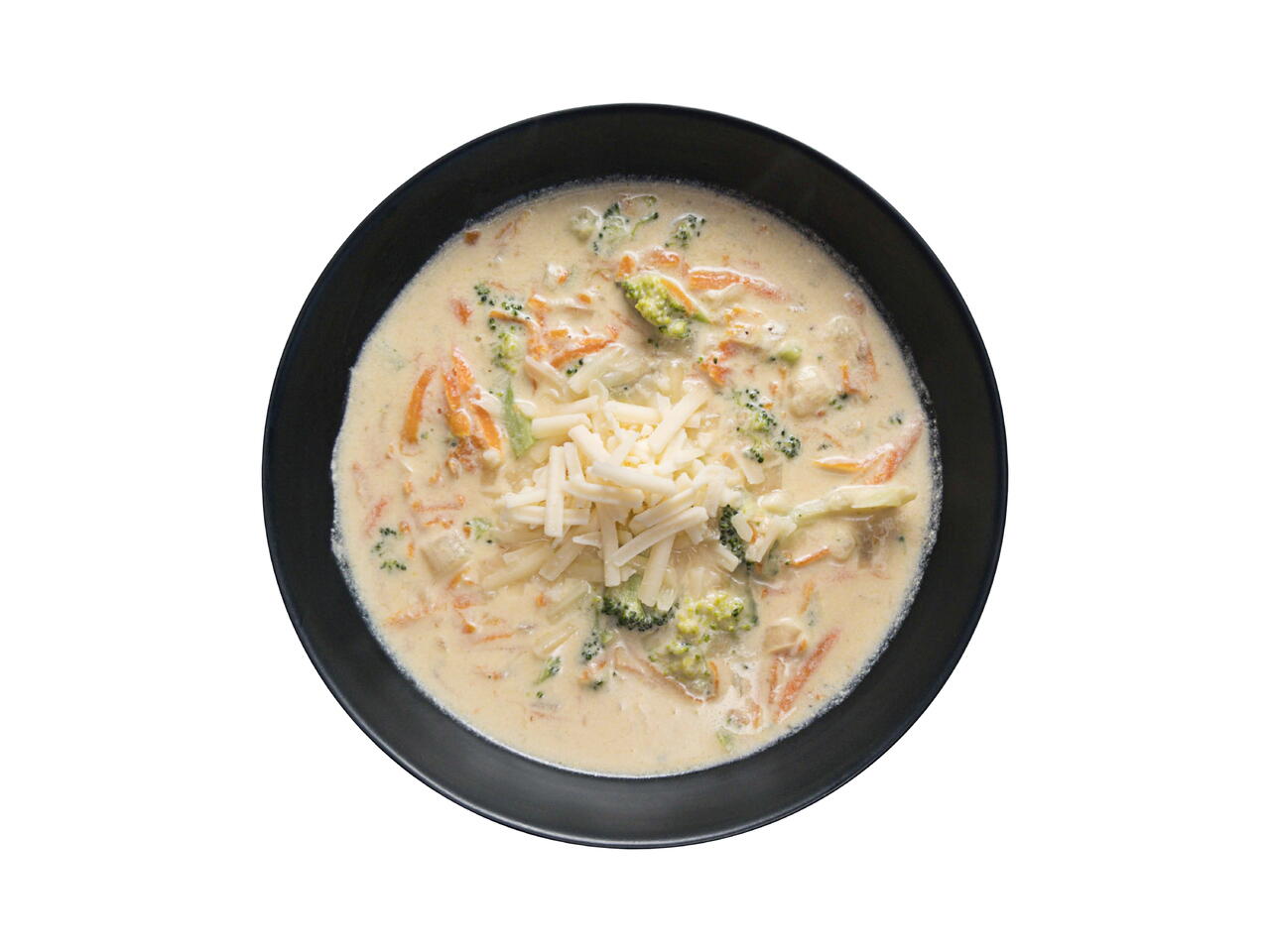 6 portions
30m
Who doesn't love broccoli cheddar soup? Creamy, cheesy, and full of veggies - even the kids will love it.
What you will need
2 large Carrots
1 yellow Onion
4 cloves Garlic
2 heads Broccoli
1/3 cup Butter
1/3 cup AP Flour
3 cups Vegetable Stock
3 cups Half-and-Half
3/4 tsp Salt
1/2 tsp Black Pepper
1 tsp Mustard Powder
1 tsp Garlic Powder
2 cups shredded Cheddar Cheese
(Nutritional facts 164 calories, 10.35 g fat, 15 g carbohydrates, 3.75 g protein, 18 mg cholesterol, 269 mg sodium)
How to cook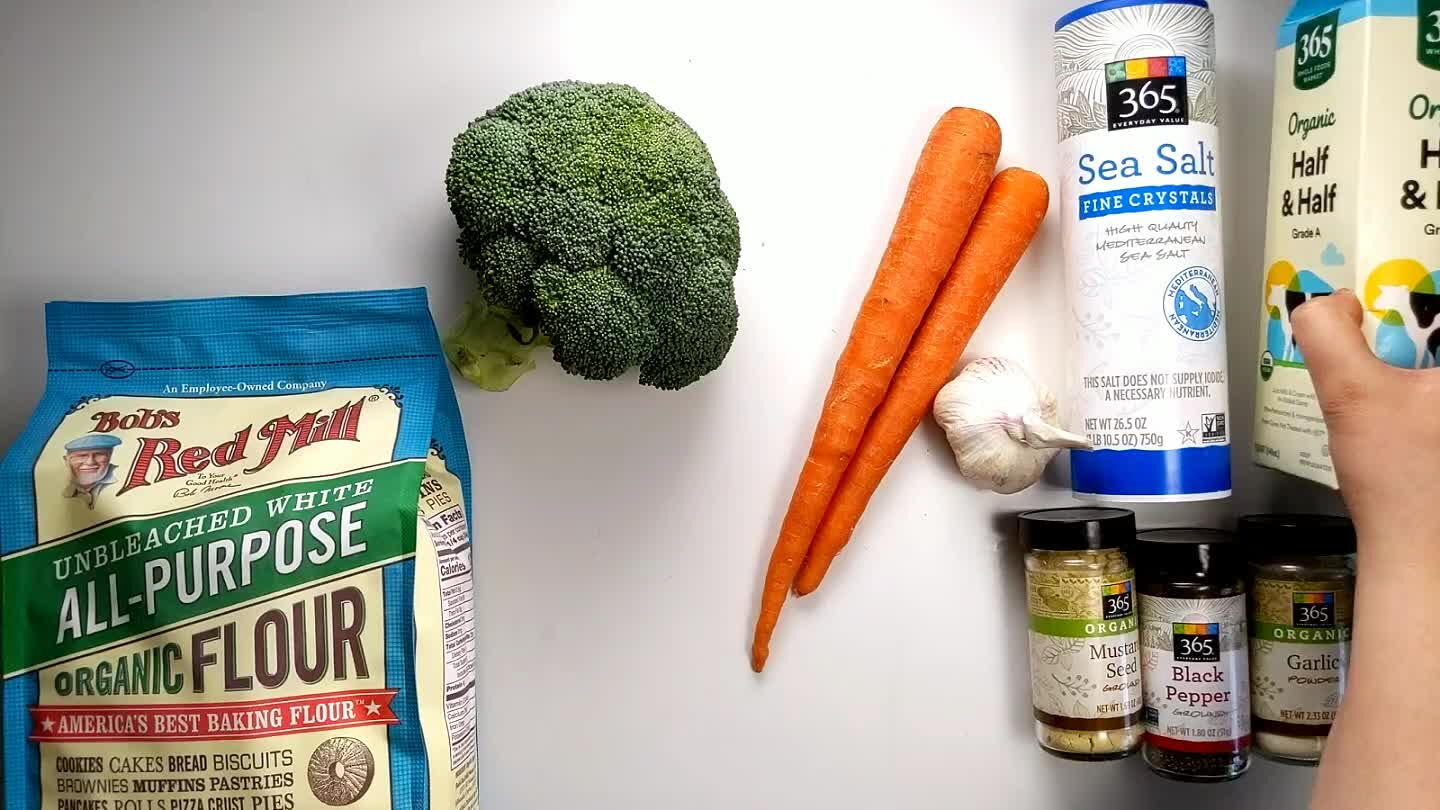 Gather and portion all ingredients.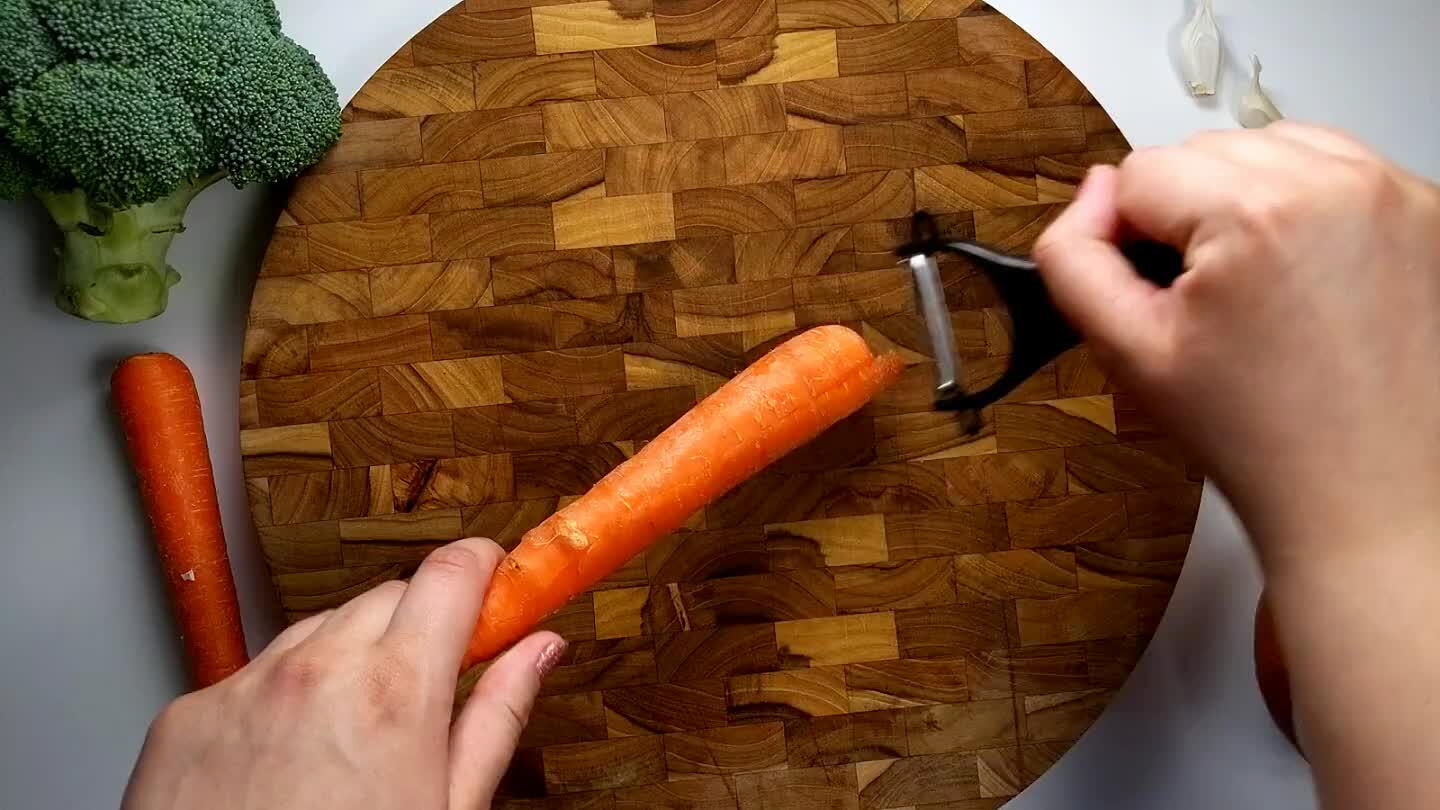 Peel the carrots.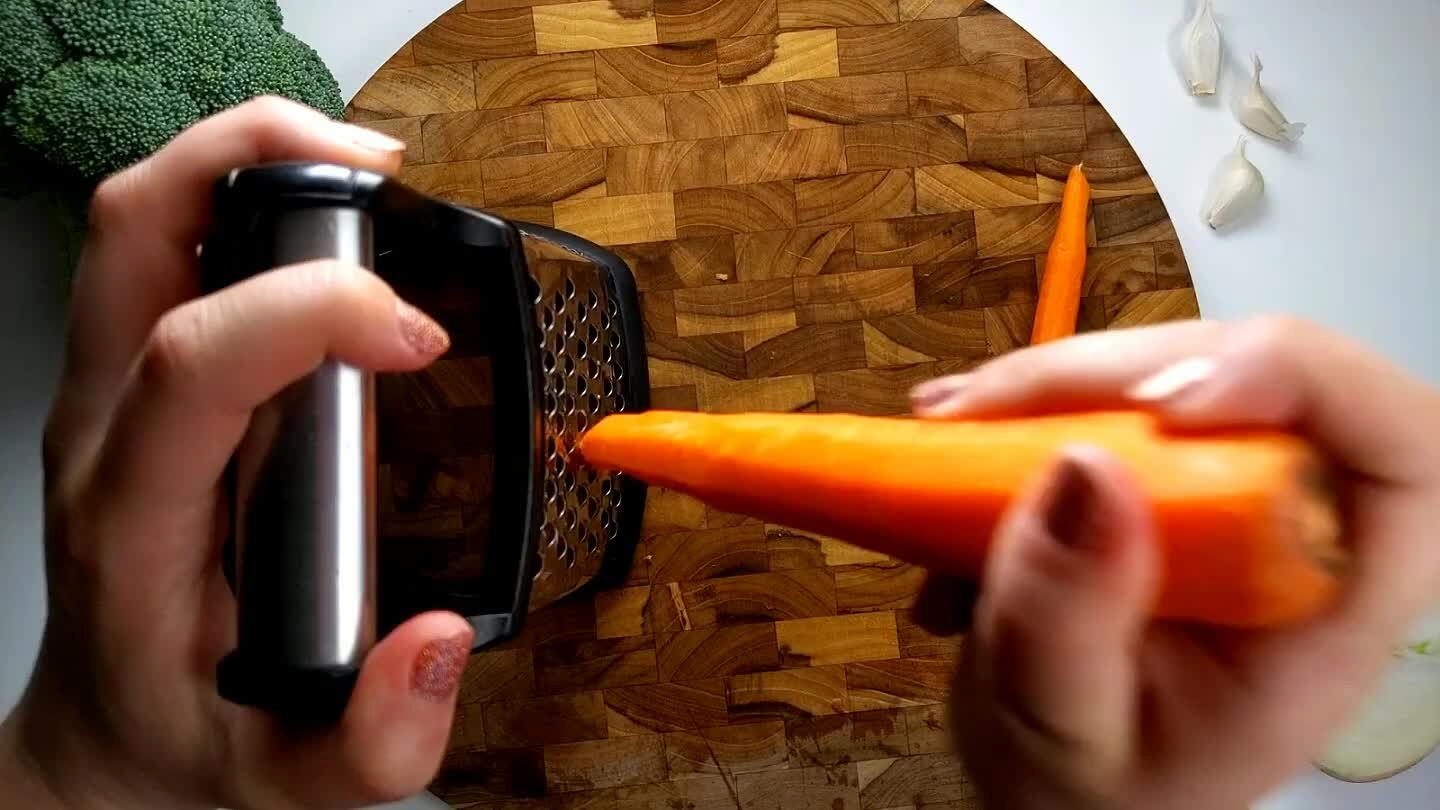 Use a box grater to grate the carrots.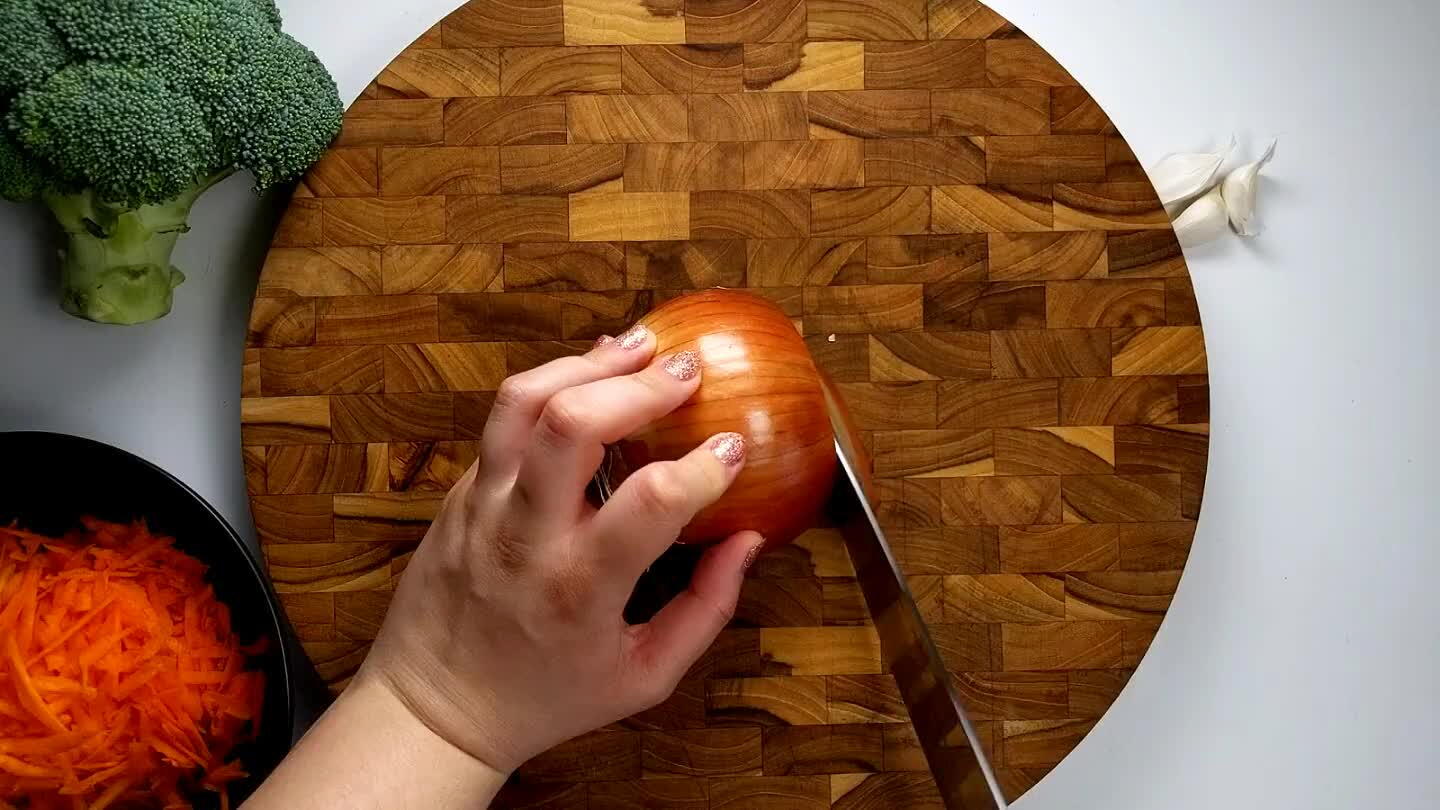 Slice off the stem side of the onion and remove the papery skin. Then slice into the stem face several times with the blade parallel to the board. Slice into strips from the top across the onion, then turn and dice.
Smash the garlic with the flat side of the knife and remove the papery skin. Then roughly dice the garlic.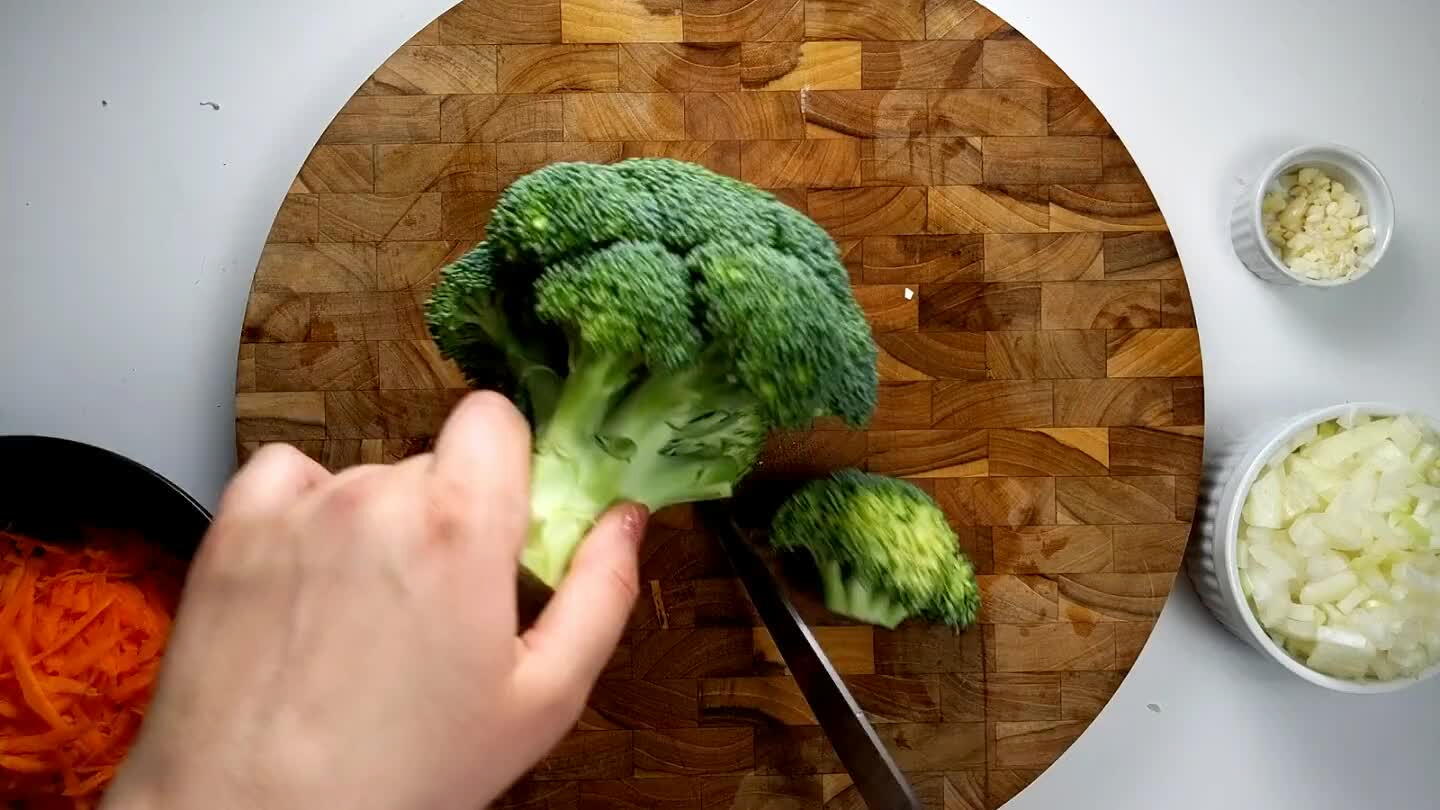 Cut the broccoli into small florets. Feel free to cut the stem into chunks and include that as well if you like.
Melt the butter in a large soup pot. Add the onions and garlic and saute until translucent.
Sprinkle the flour over the butter and onions and whisk until it thickens. Cook and stir the flour mixture for a few minutes or until it is slightly browned and smells toasty. While you wait, you can mix the bouillon with the water to make the broth.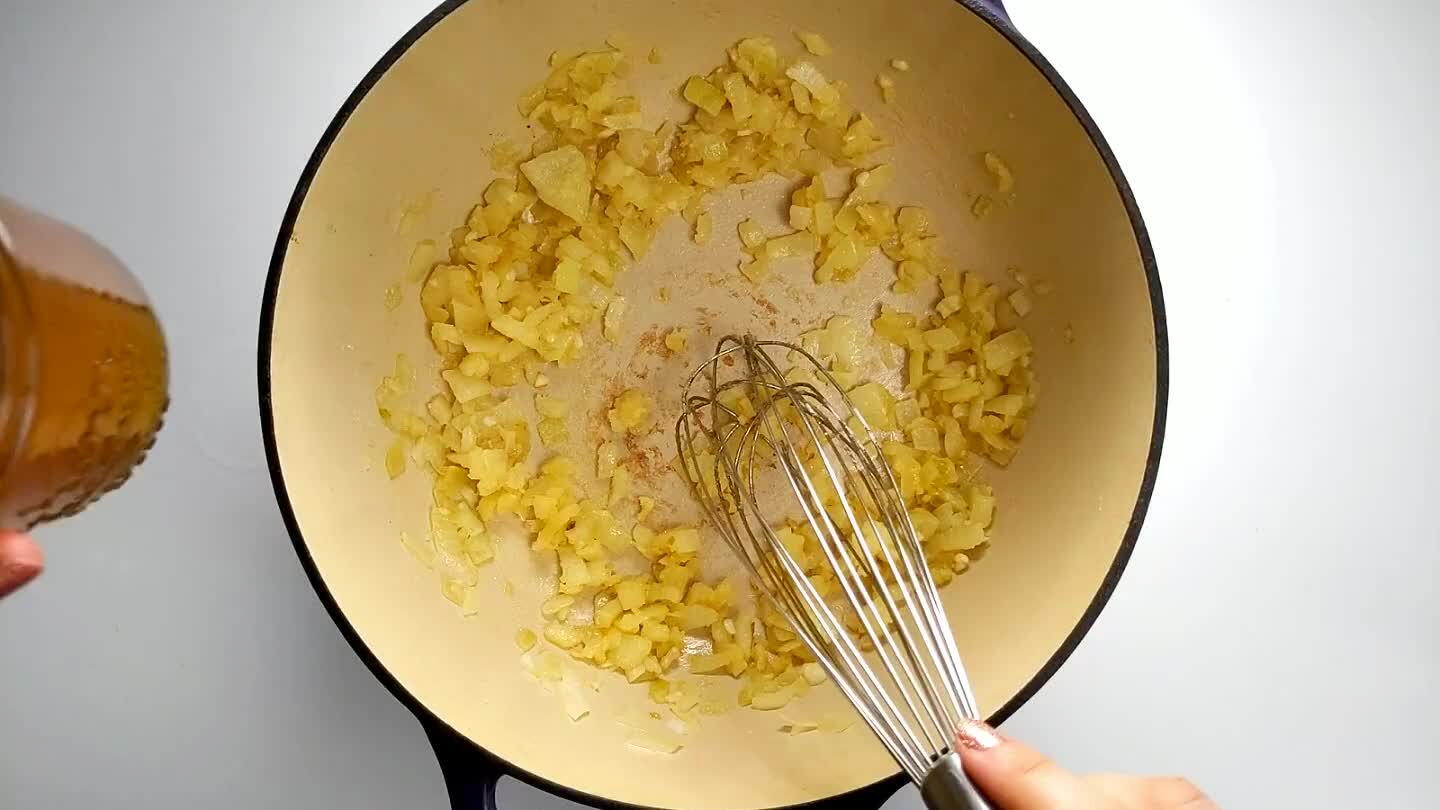 Whisk the broth in about 1/2 cup at a time. Only add more once the broth is incorporated.
As with the broth, slowly stir in the half & half, adding a little bit at a time, only adding more once incorporated.
Season with salt, mustard powder, black pepper, and garlic powder.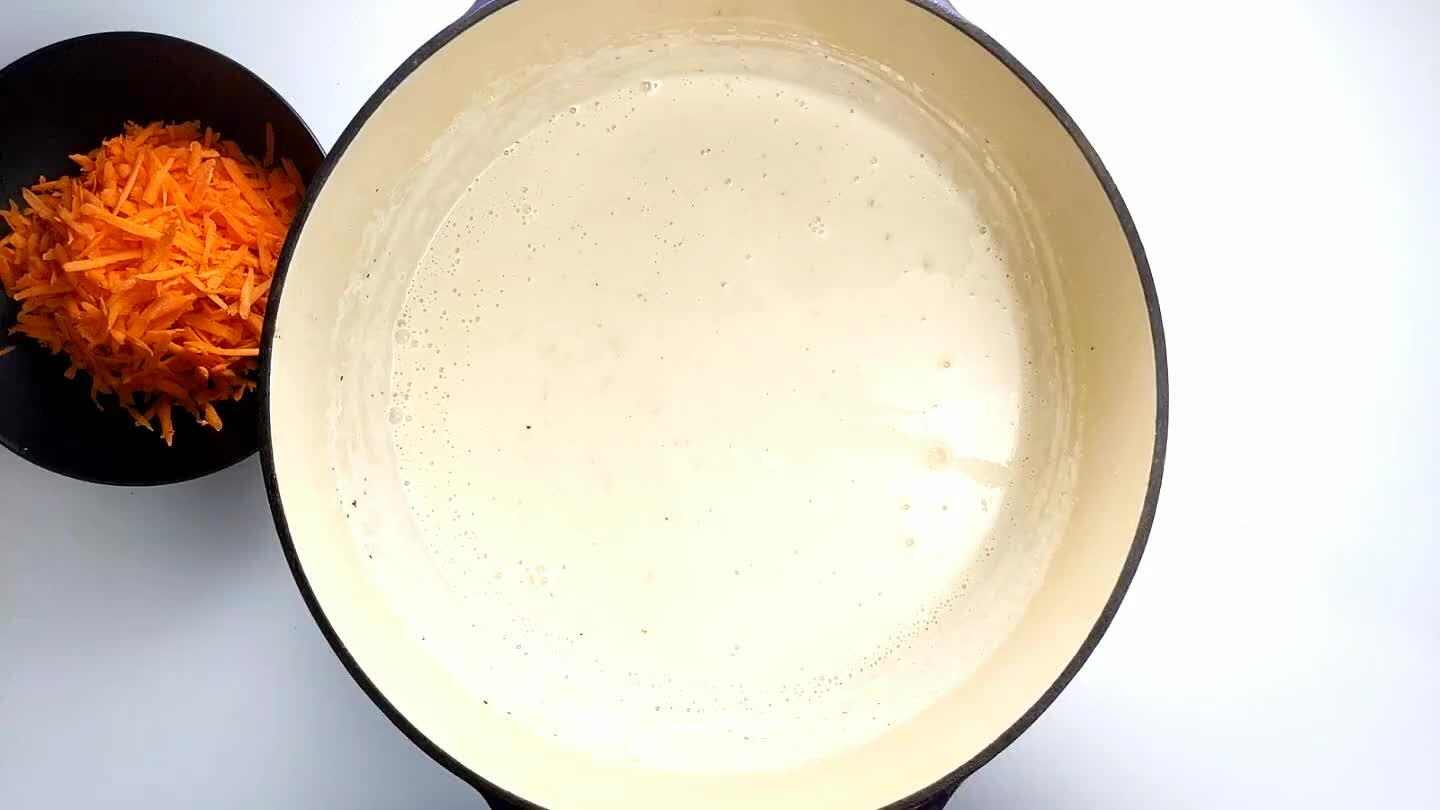 Toss in the broccoli florets and shredded carrot. Gently simmer for about 15 minutes or until broccoli is tender. If the soup becomes too hot and boils there is a possibility it can separate.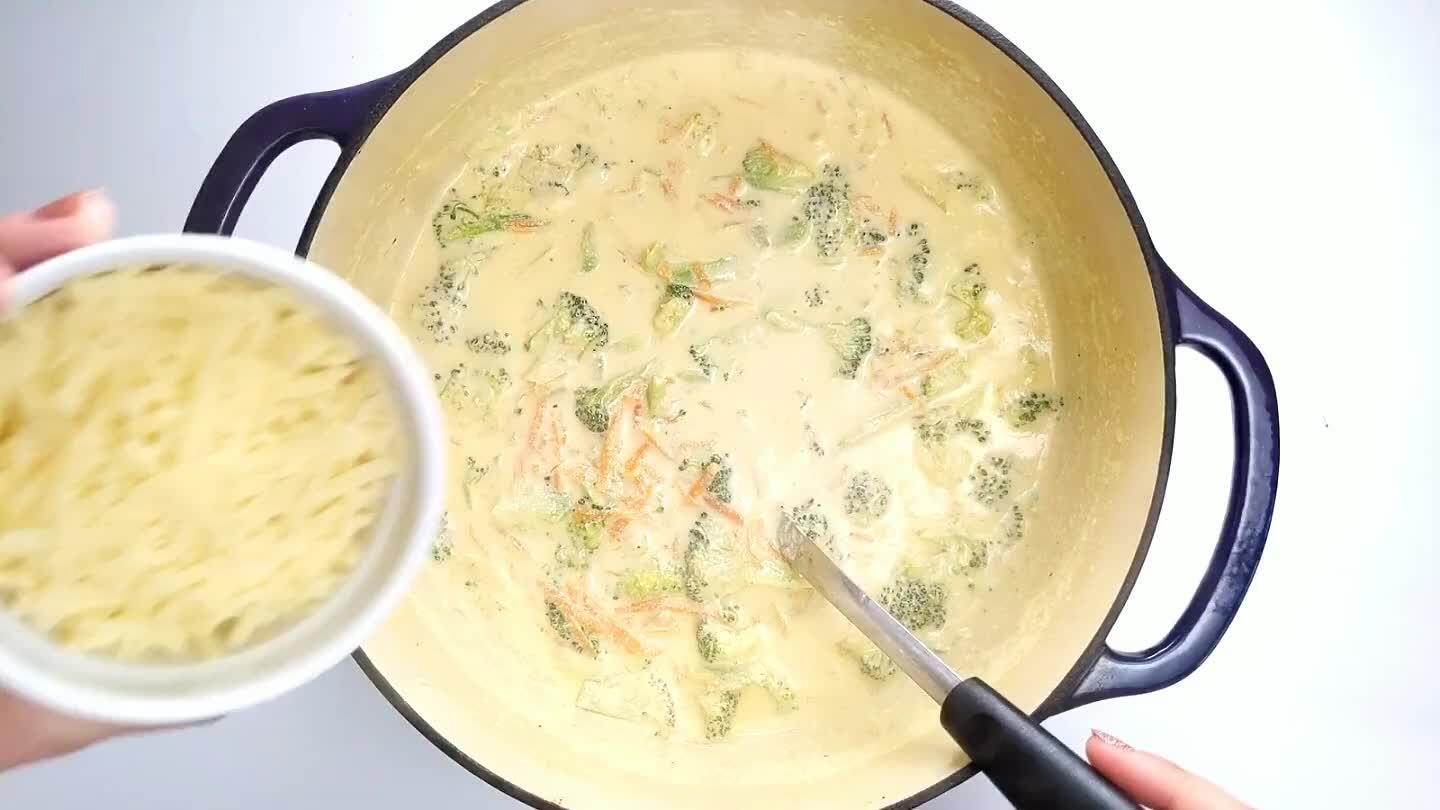 Stir in the cheese and let it melt before serving.