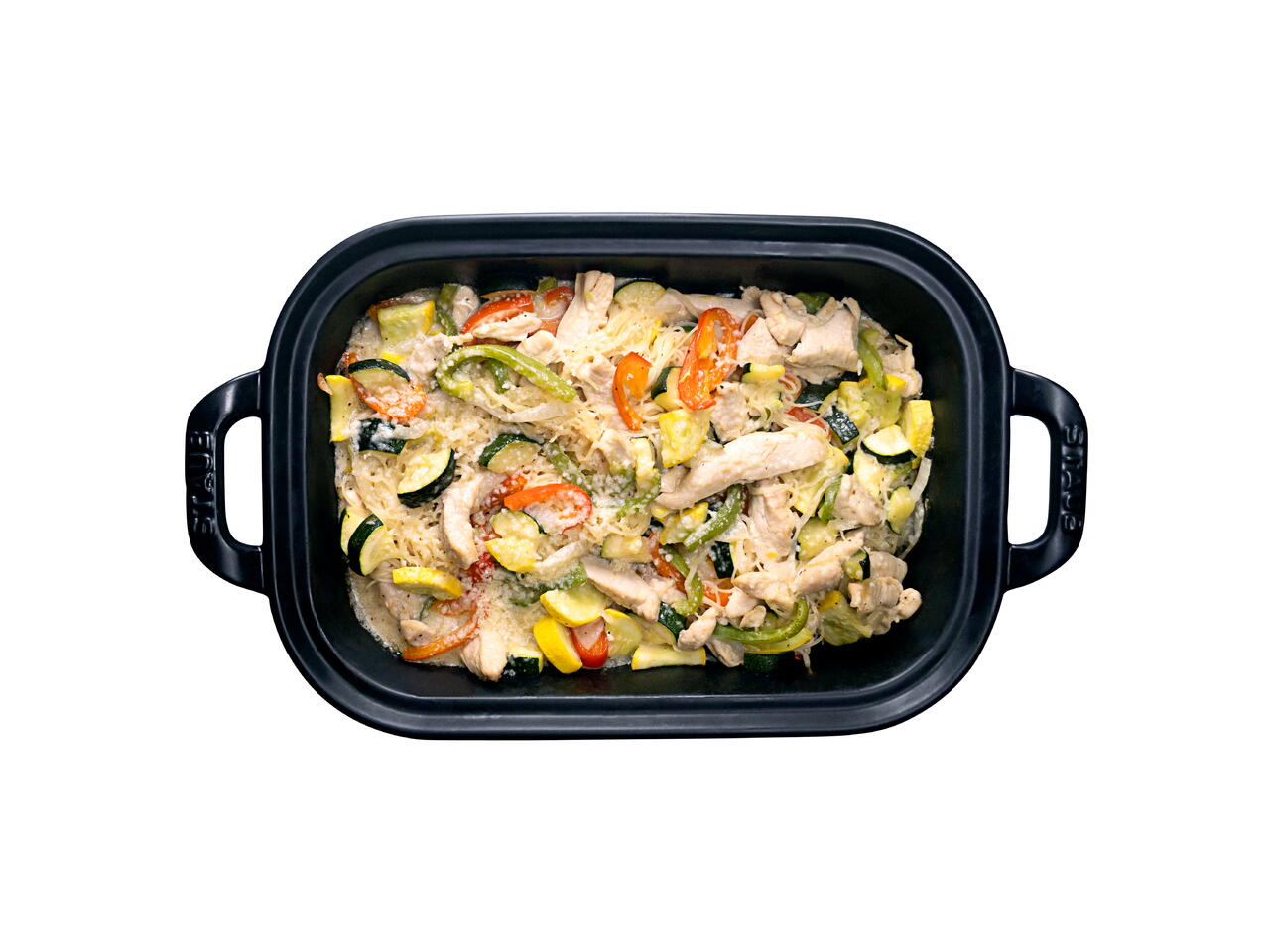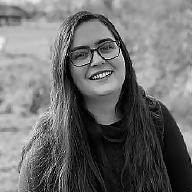 Recipe video made by Michelle
Published on 06/30/2020, viewed by 1335 , 0 Comments
6 portions
40m
This super tasty pasta dish packs everything into one! With lots of chicken, summer veggies, and pasta - this will feed the whole family.
What you will need
1 pound Boneless Skinless Chicken Breasts
1 Garlic Clove
1/4 cup Unsalted Butter
1 Yellow Squash
1 Zucchini
1/2 Red, Yellow, or Orange Bell Pepper
1/2 Green Bell Pepper
1/2 Yellow Onion
2 Tbsp AP Flour
1/2 tsp Salt
1/4 tsp Black Pepper
1 tsp Chicken Better than Bouillon
1/2 cup Half and Half
8 ounces Angel Hair Pasta
1/3 cup grated Parmesan
(Nutritional facts 102 calories, 6.17 g fat, 4.08 g carbohydrates, 8.02 g protein, 29 mg cholesterol, 558 mg sodium)
How to cook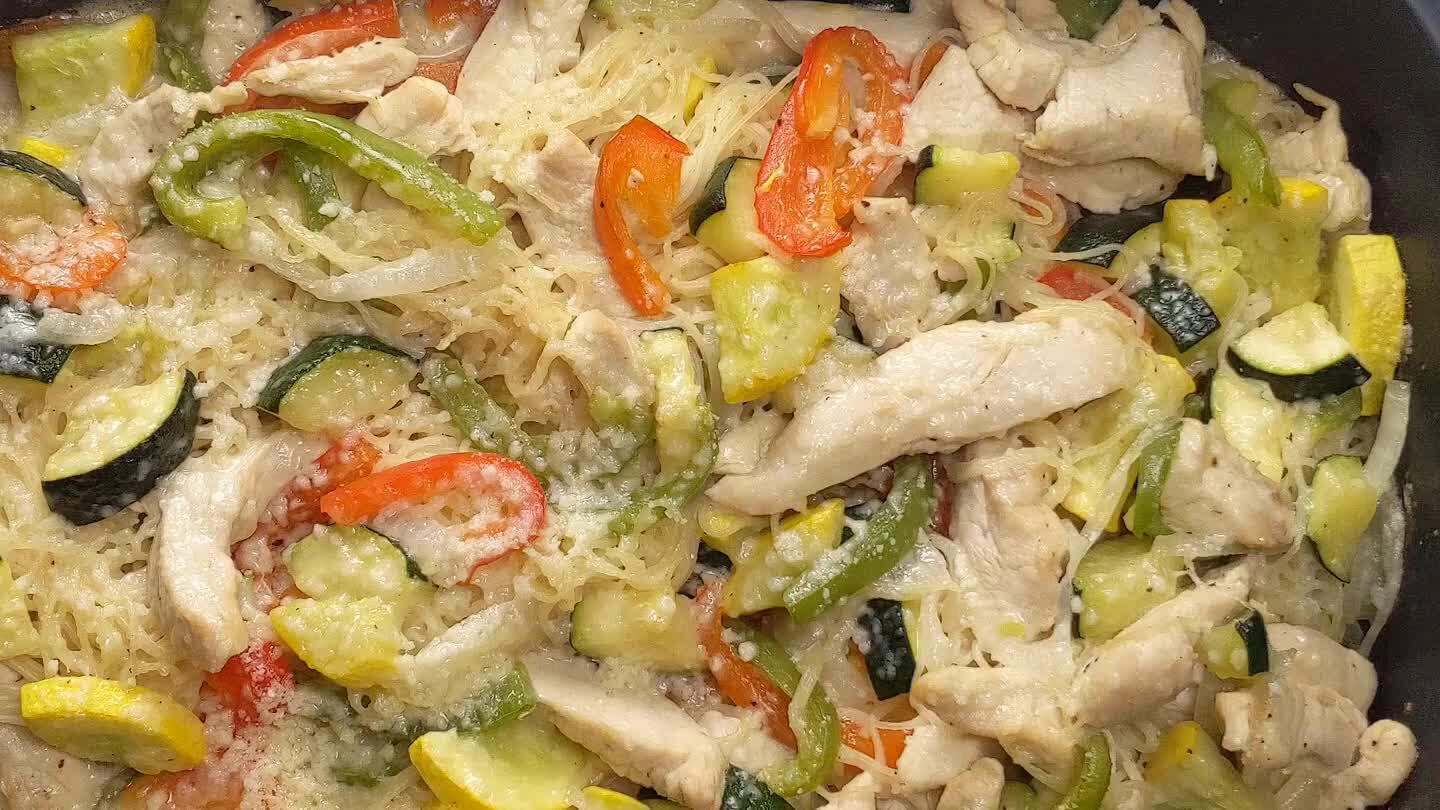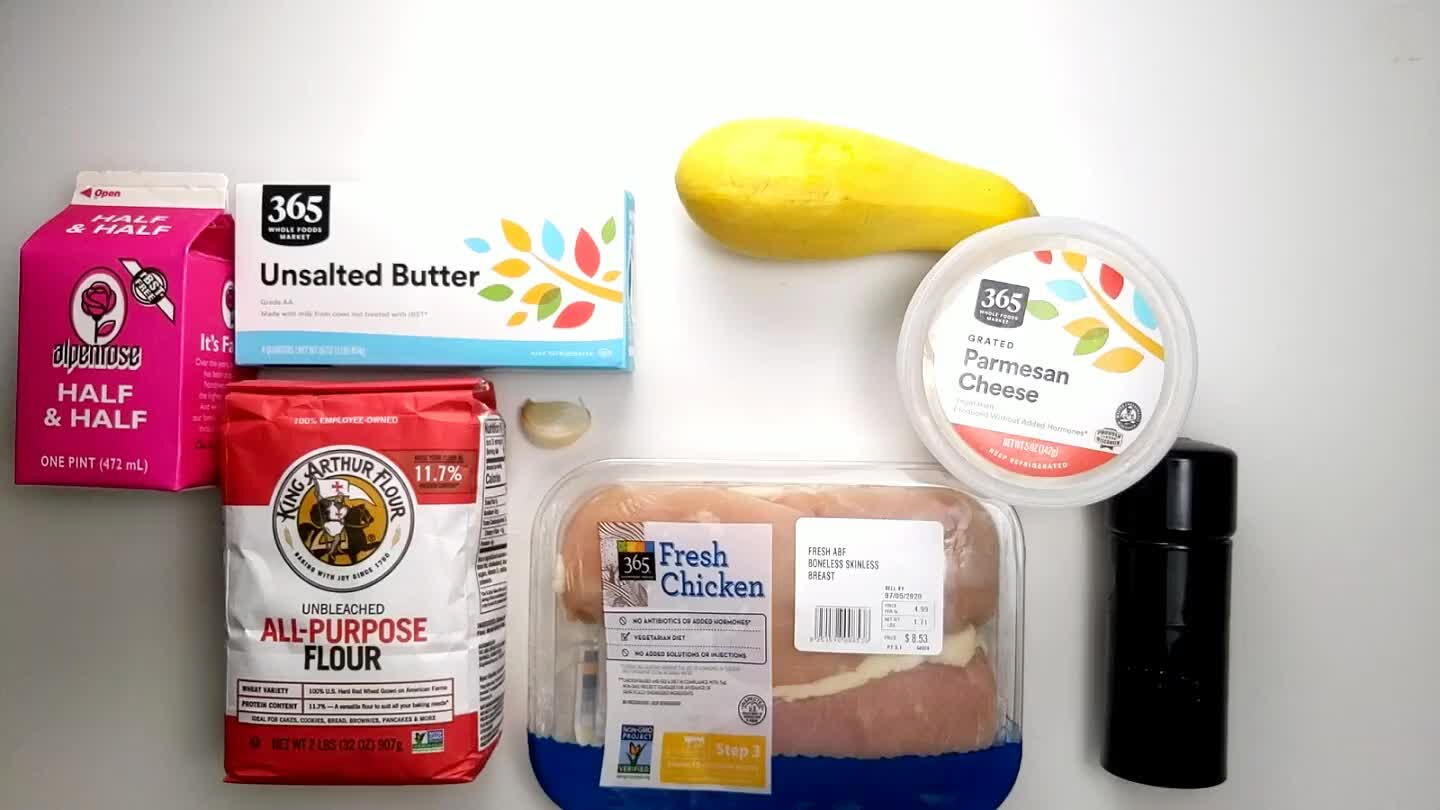 Gather ingredients.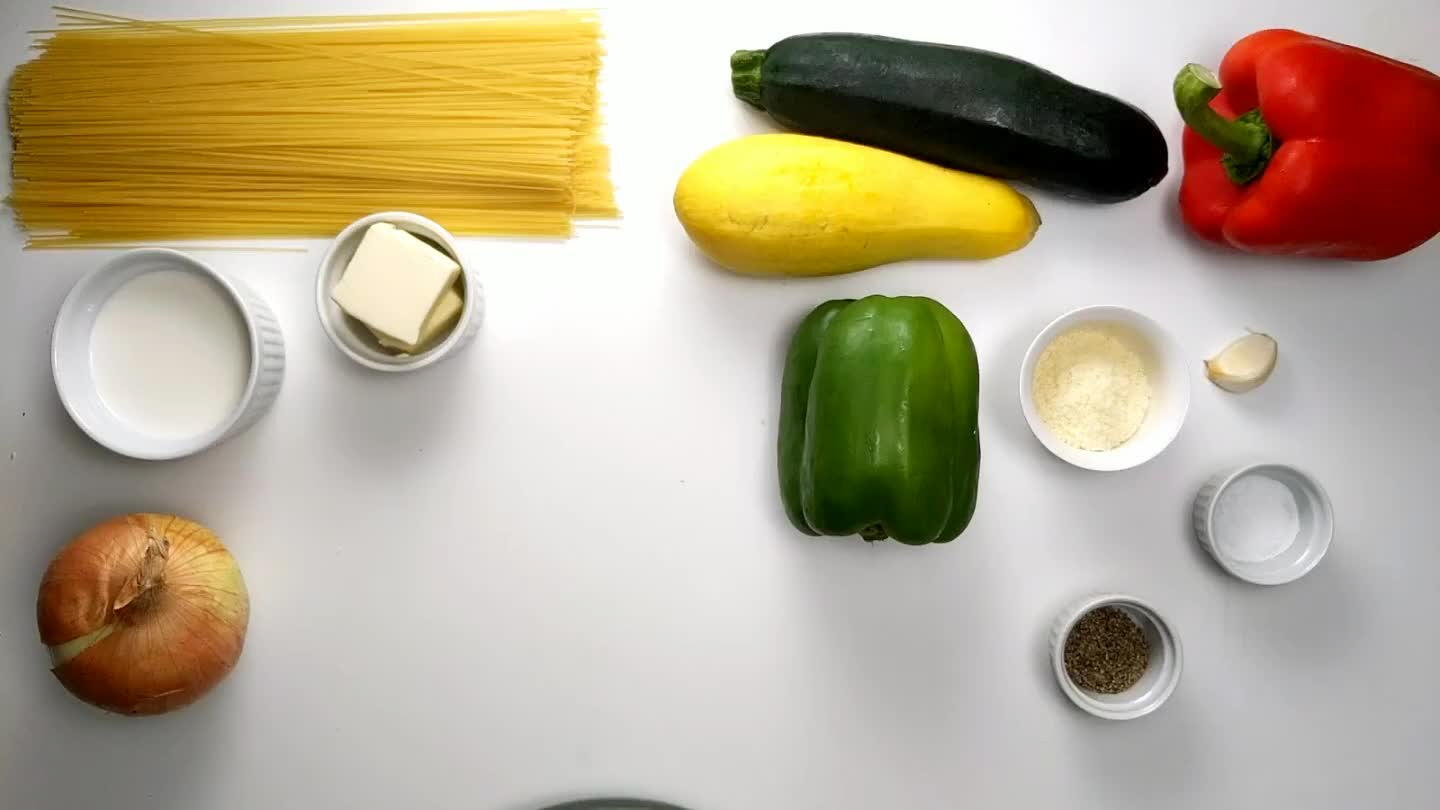 Portion all ingredients.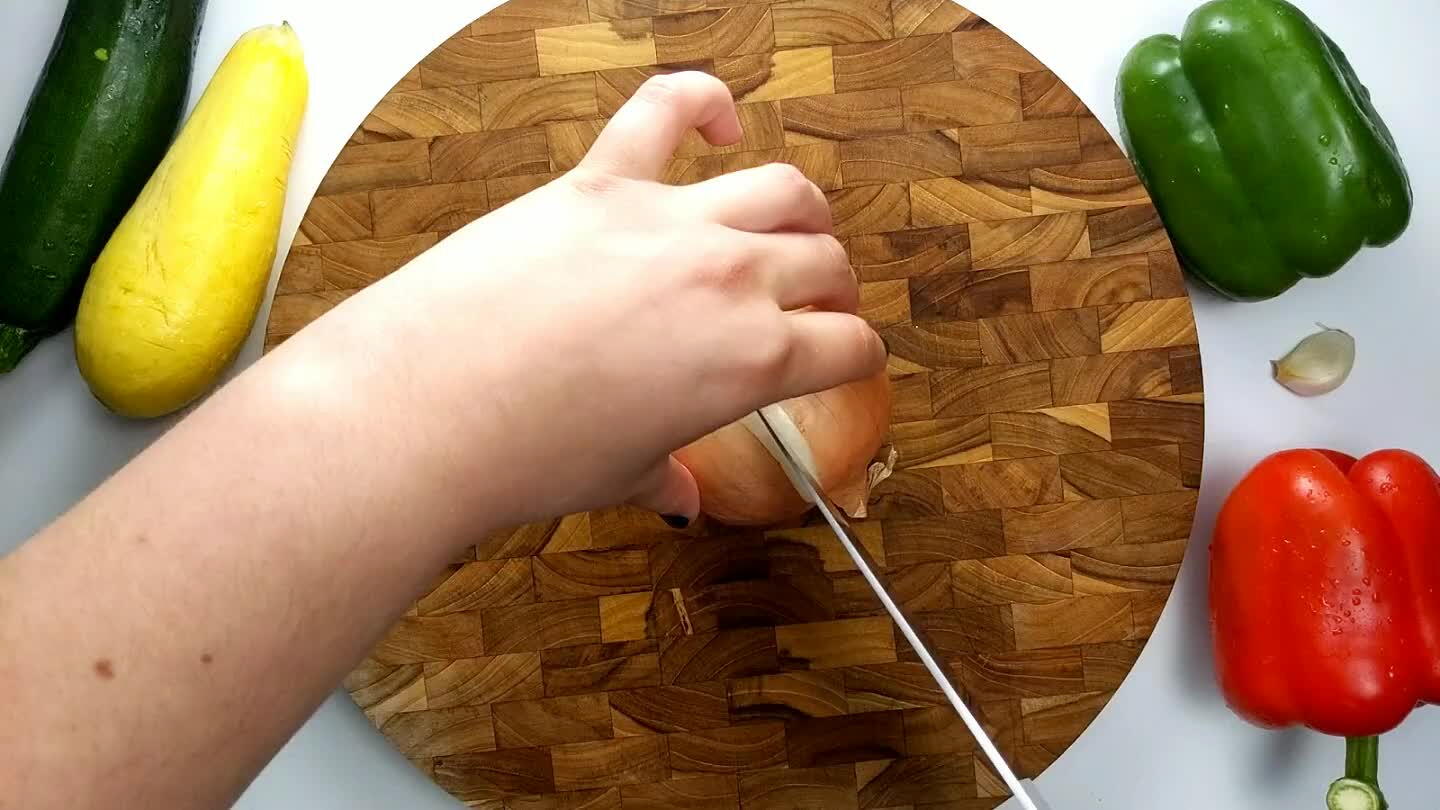 Cut the onion in half and remove the skin.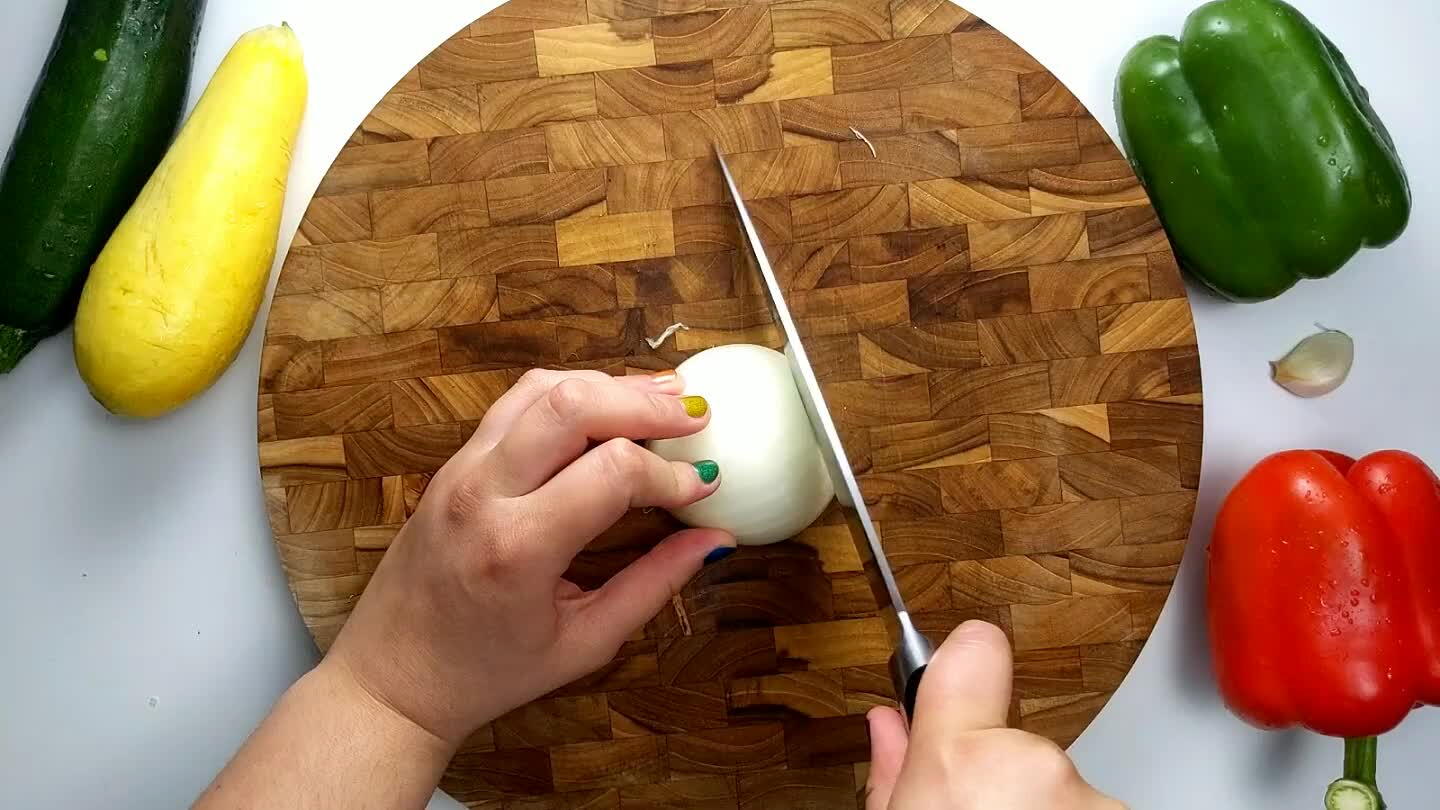 Slice onion into thin half-moons.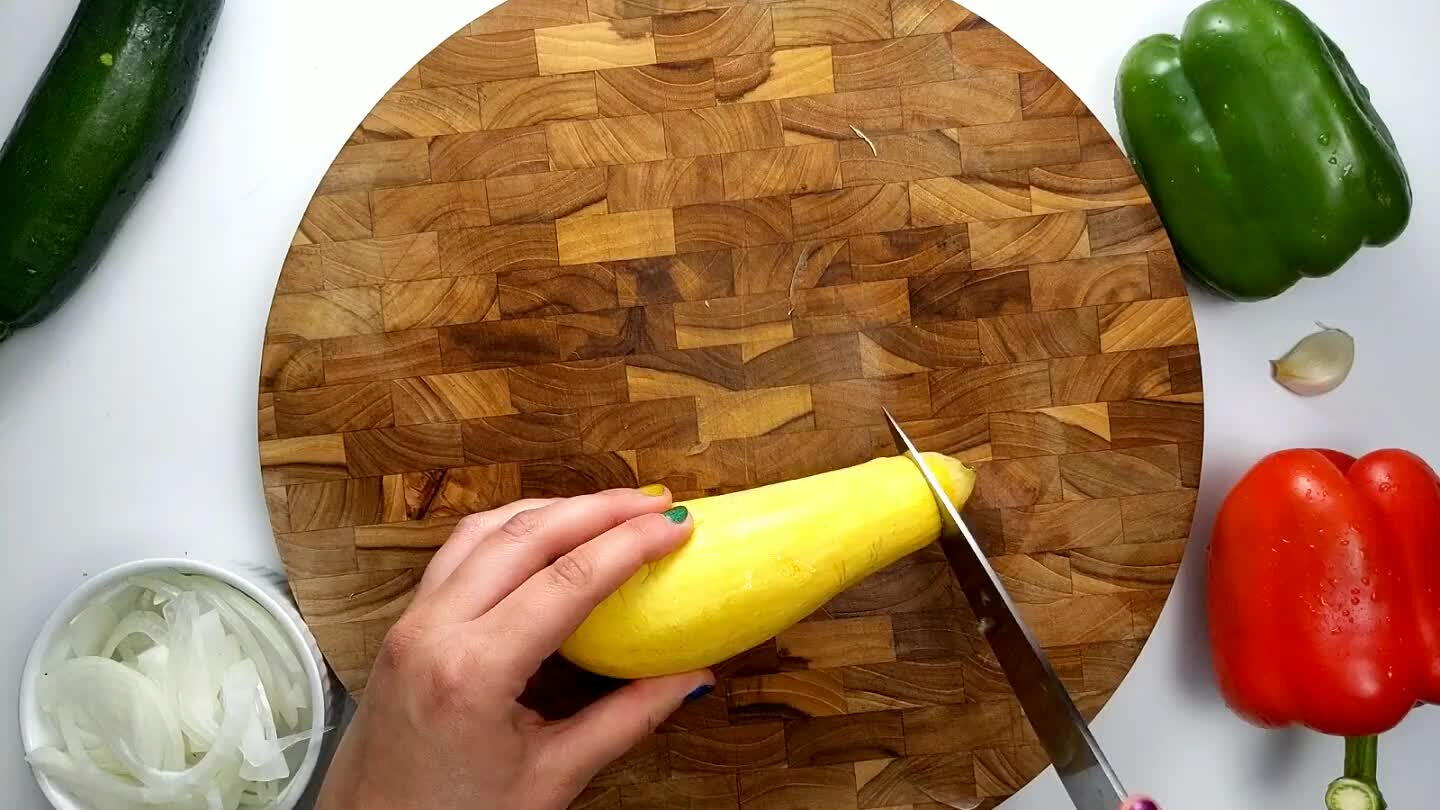 Cut off the ends of the yellow squash and cut in half. Cut into quarters in the larger half. Cut into thin slices.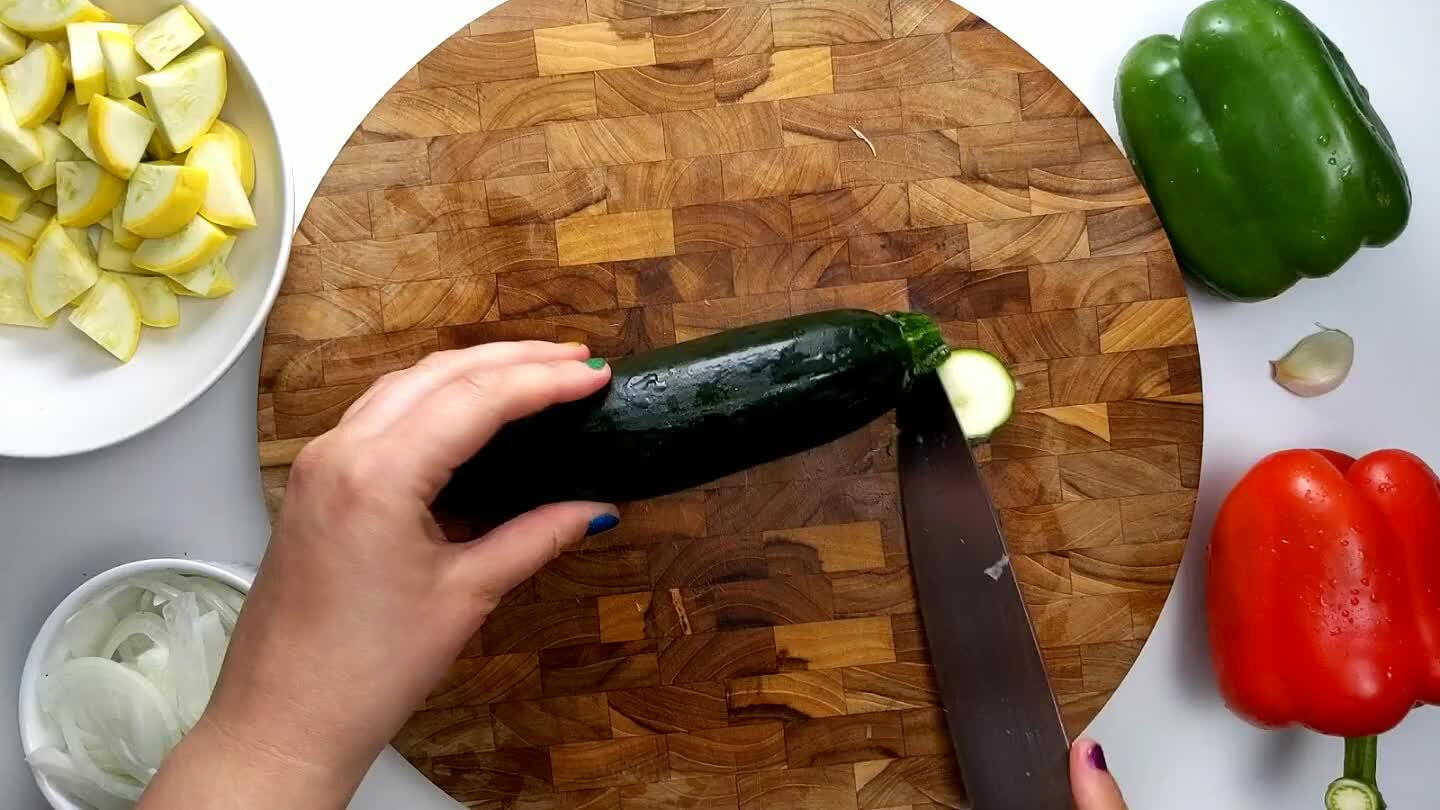 Cut the ends off of the zucchini and cut into quarters. Lay the flat side on the board and cut into thin slices.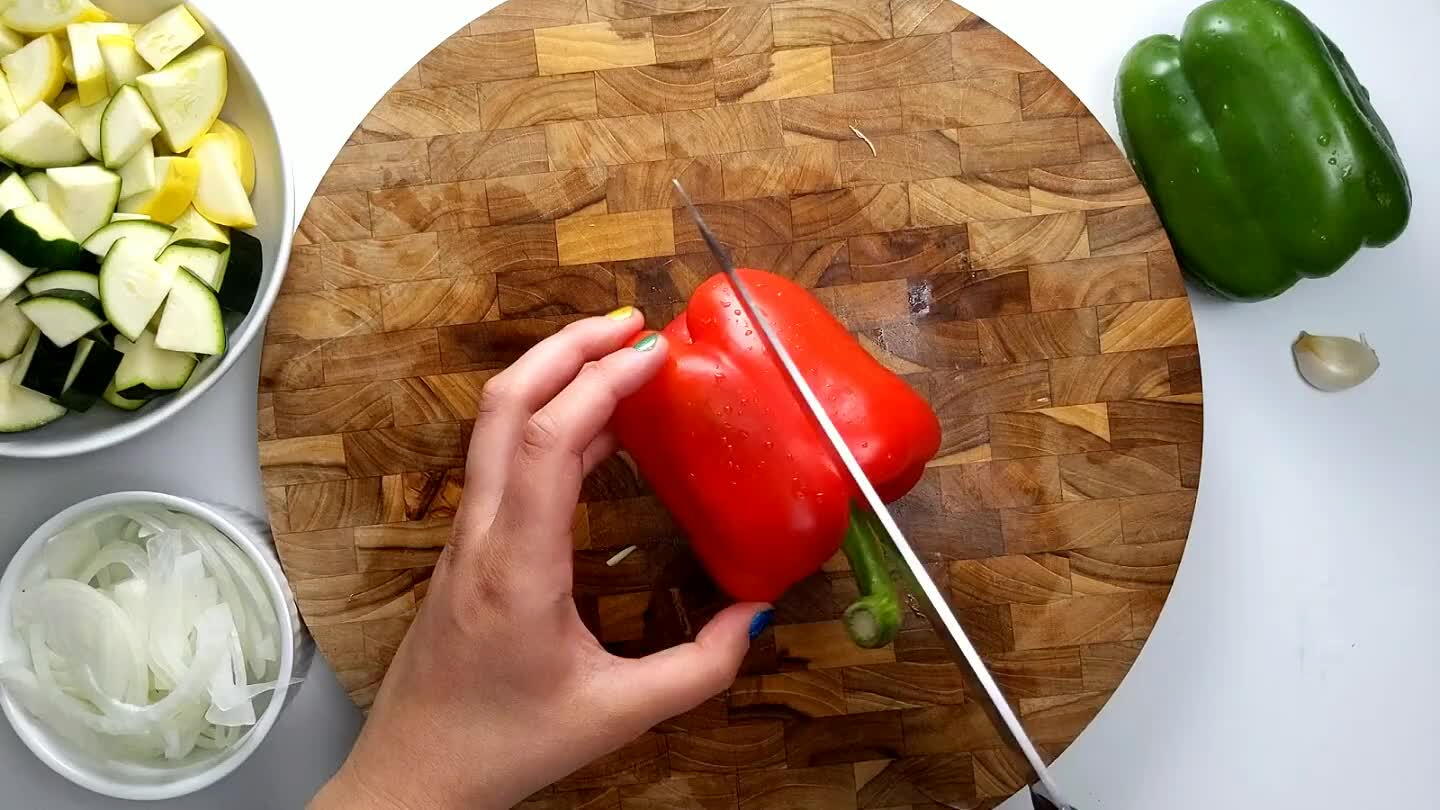 Cut the bell peppers in half and remove the stem and seeds.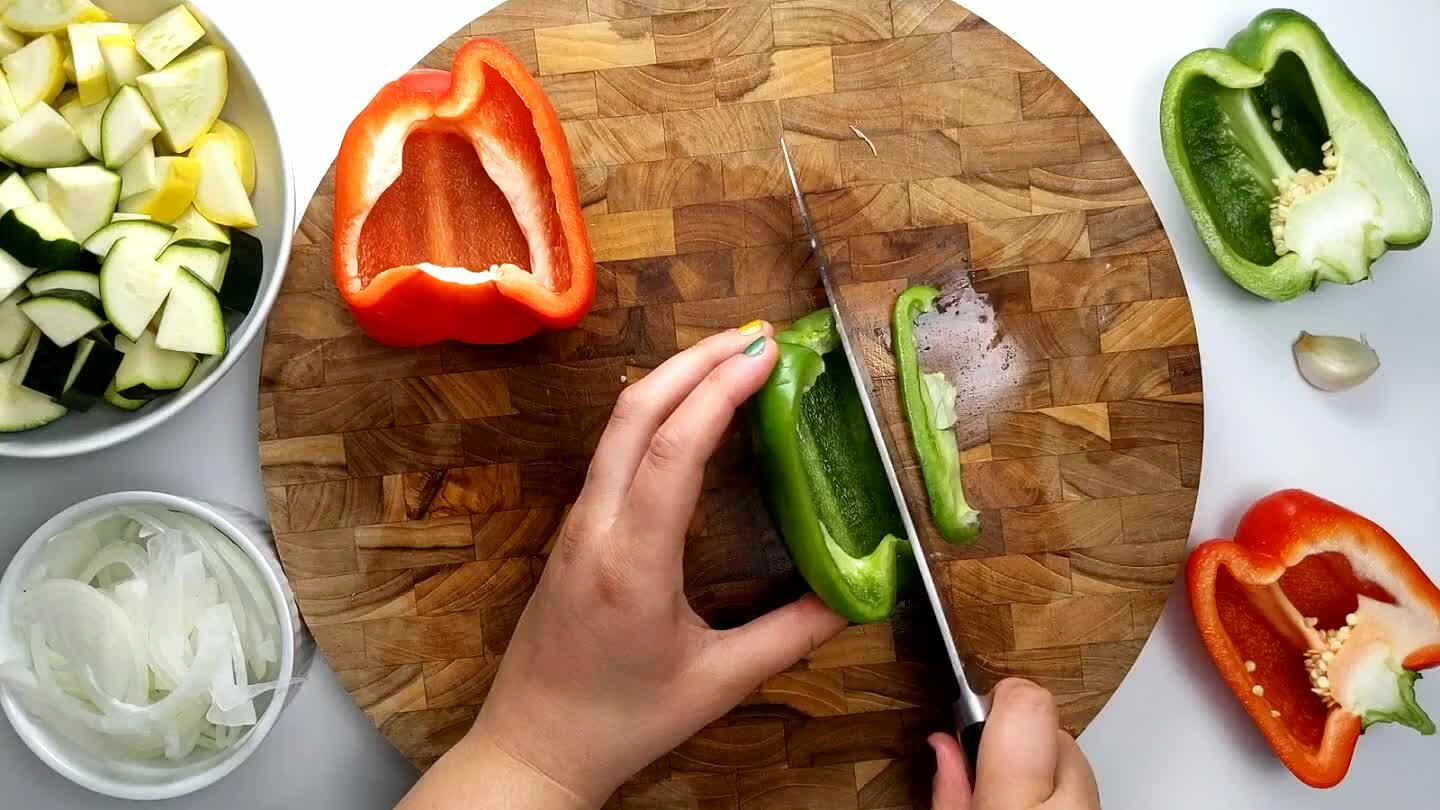 Set half of each pepper aside, and slice the other halves into thin strips.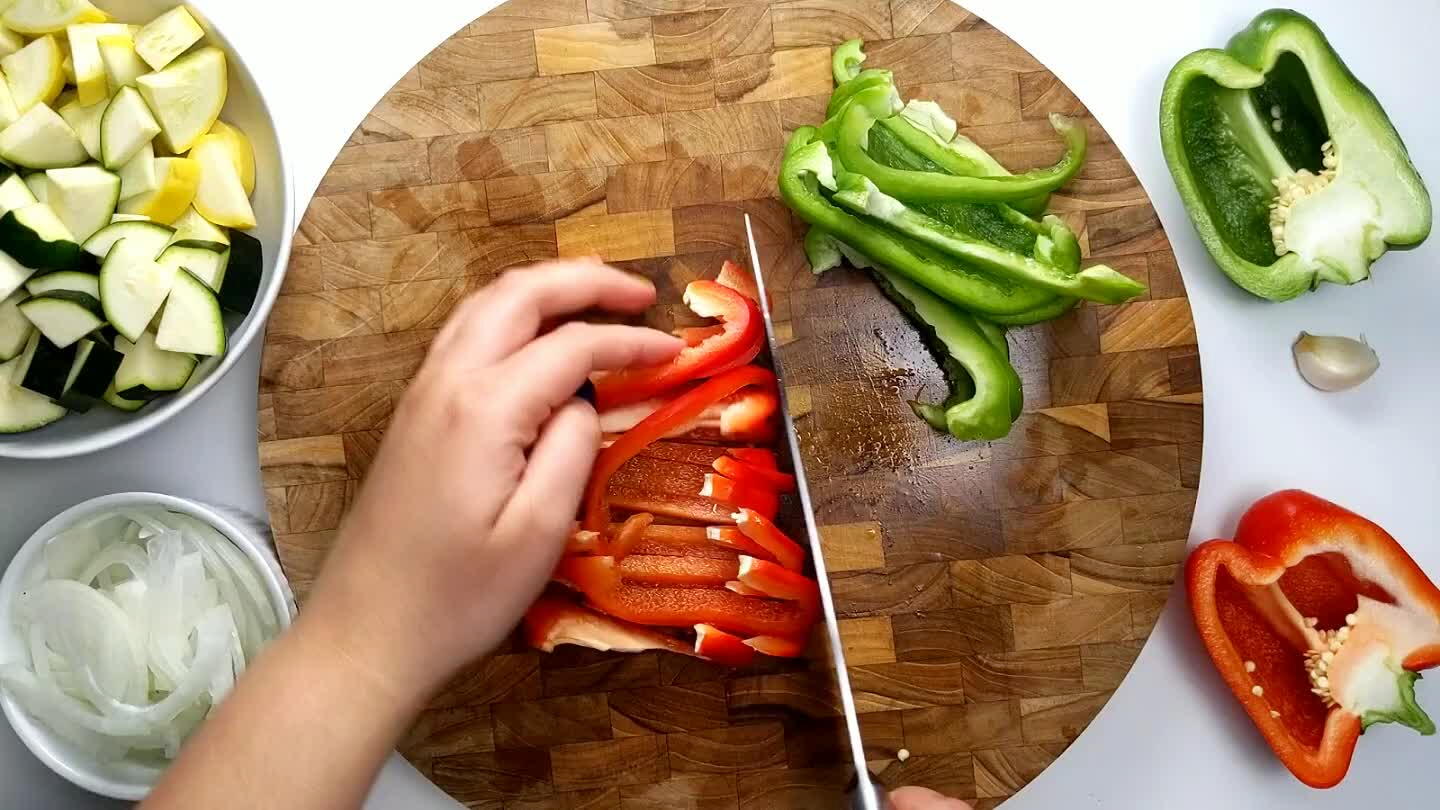 Cut the pepper strips in half to make bite-sized.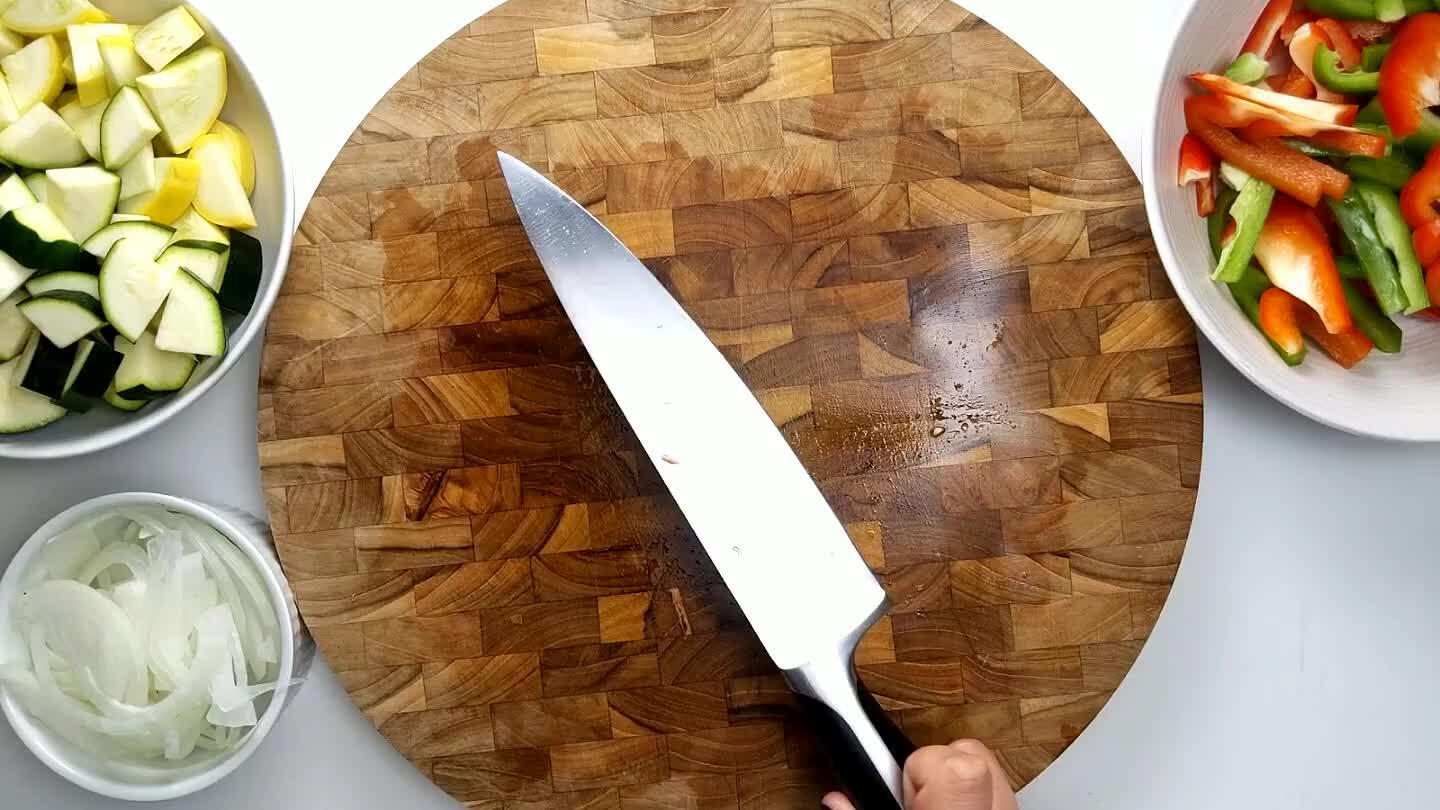 Smash the garlic with the flat side of the knife, remove the papery skin and roughly chop.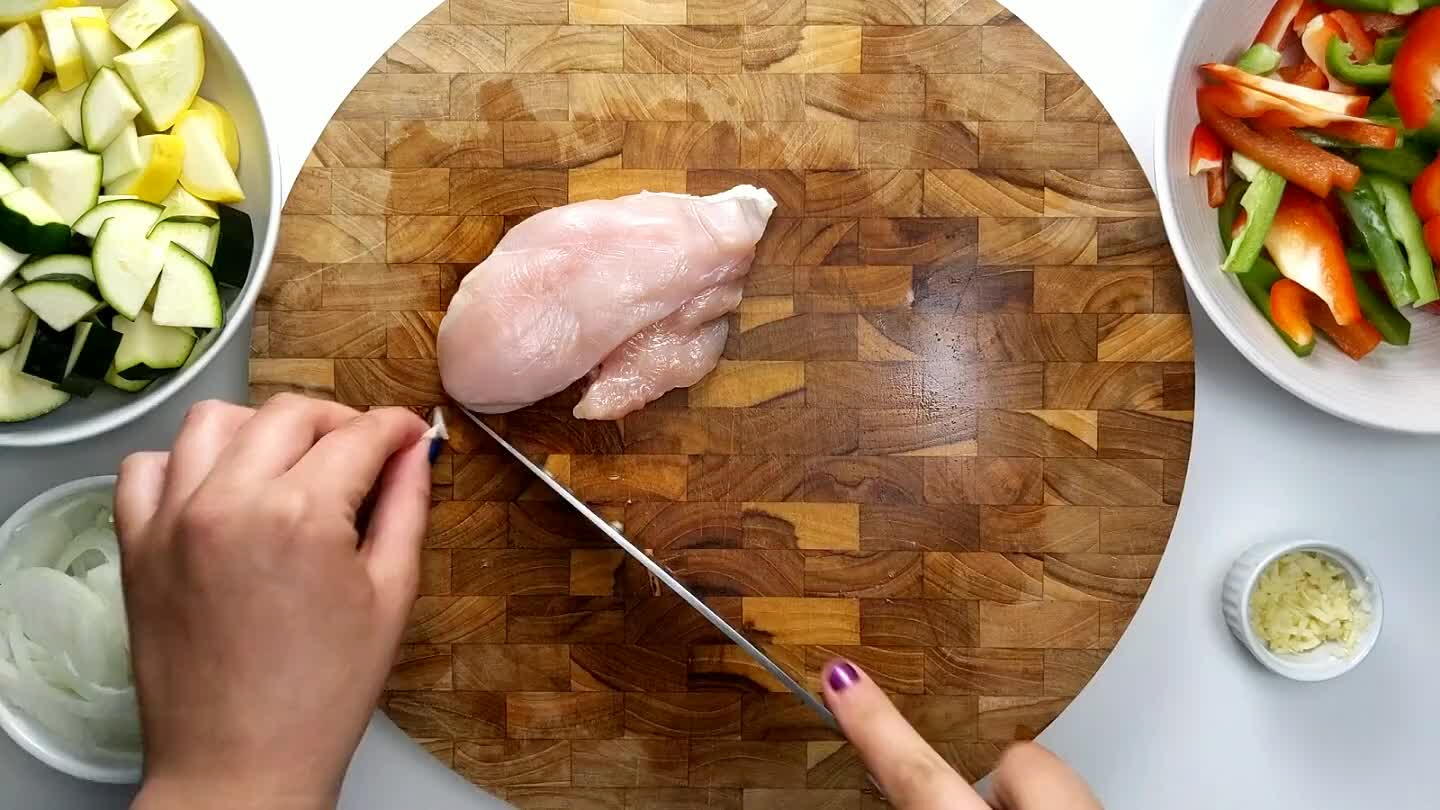 Remove any excess fat off of the chicken breasts.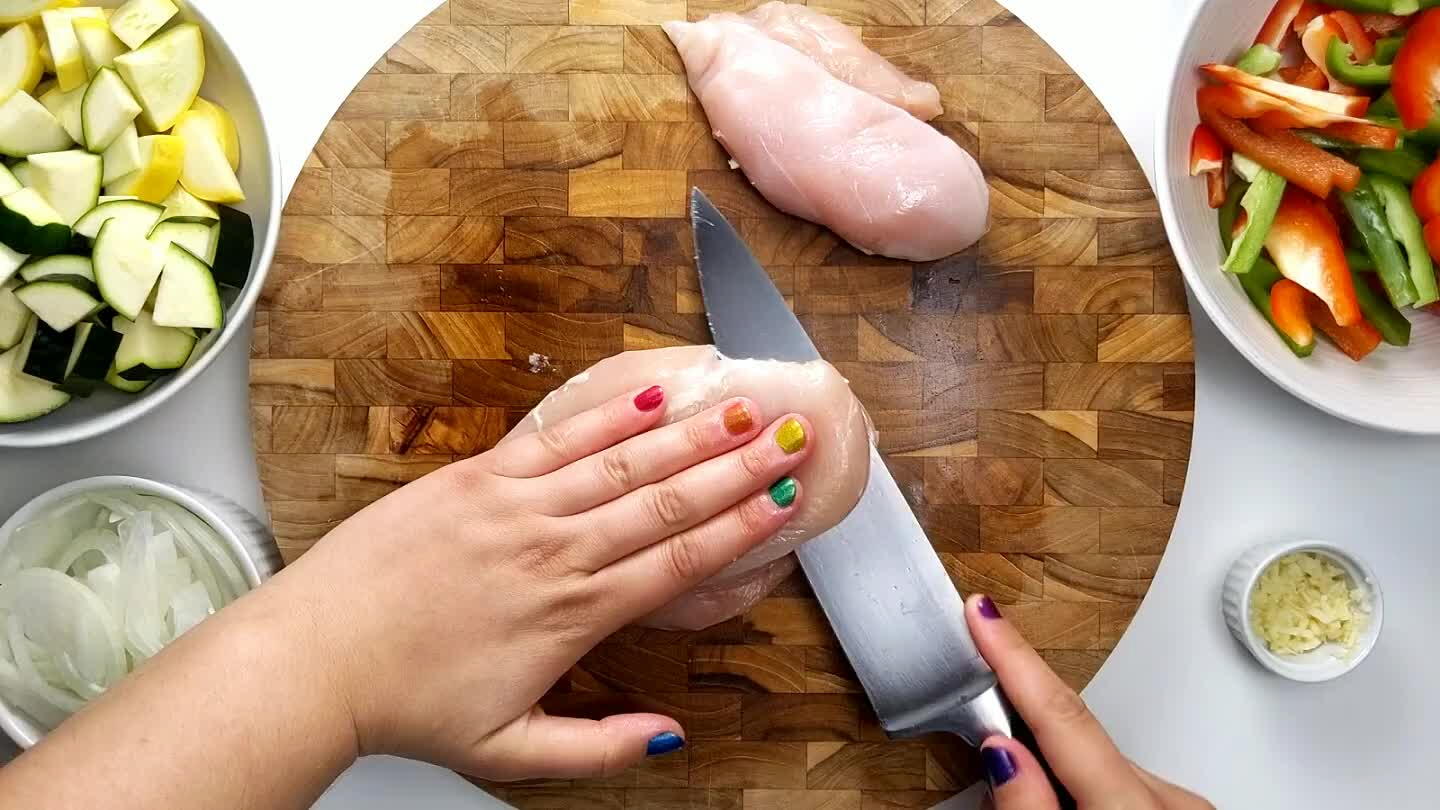 Slice the breasts in half horizontally and then slice into 1/2 inch strips. Cut those strips in half to create bite-sized pieces.
Melt half of the butter in a large saucepan. Toss in the chicken and cook for about 5 minutes.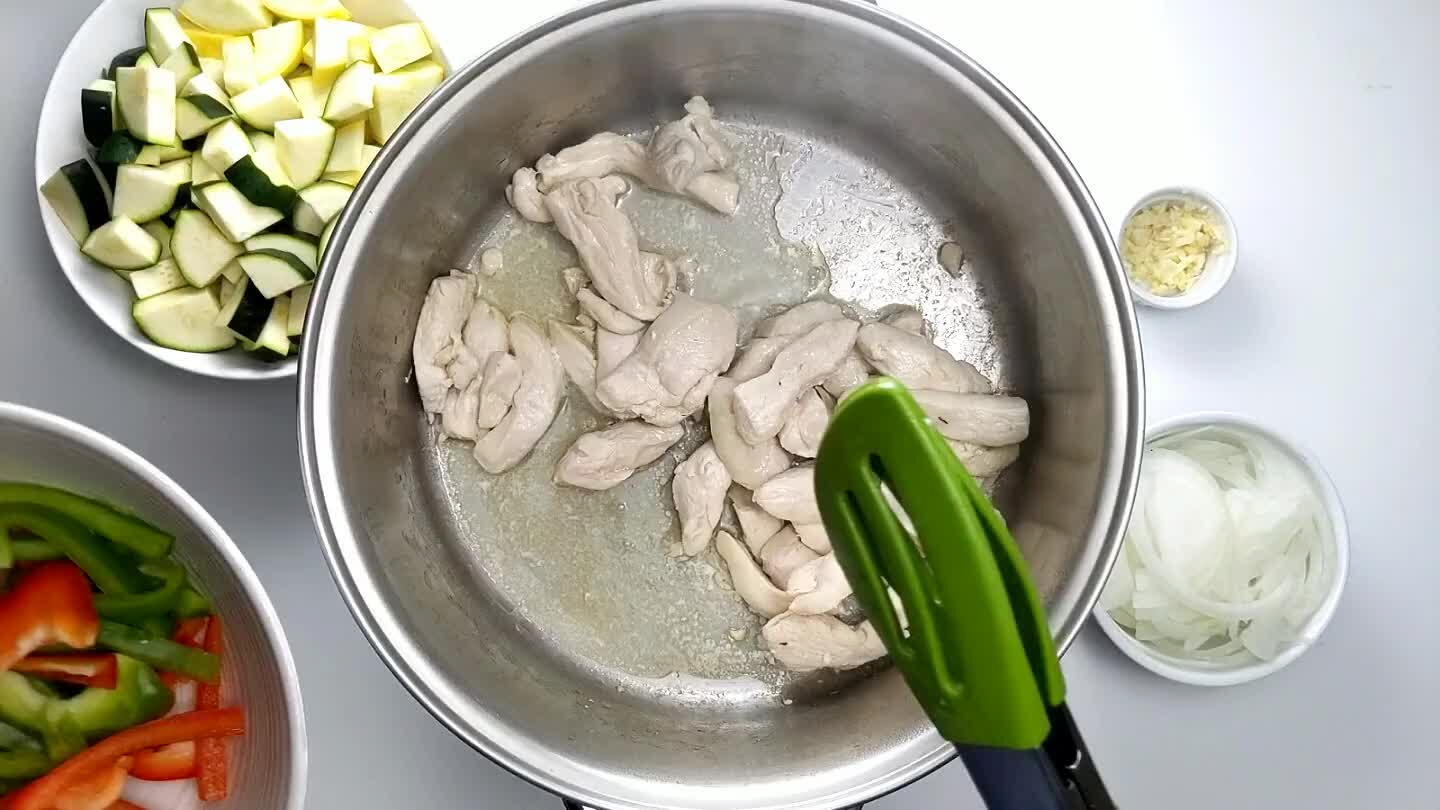 Add veggies and garlic in with the chicken and saute until cooked but still a bit crisp, about 5-7 more minutes. Onions will be soft and translucent.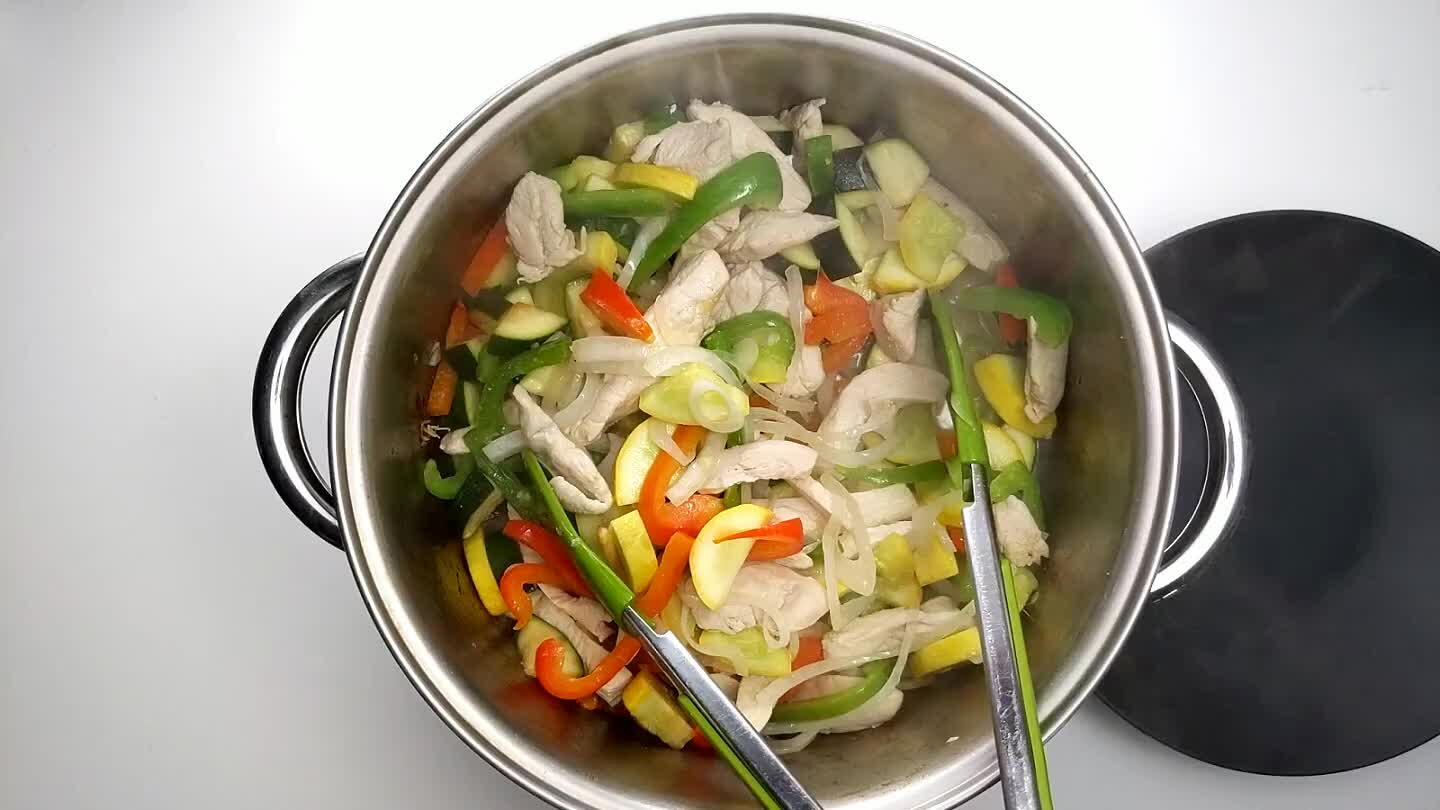 Once cooked, remove the chicken and veggies from the pot and set aside.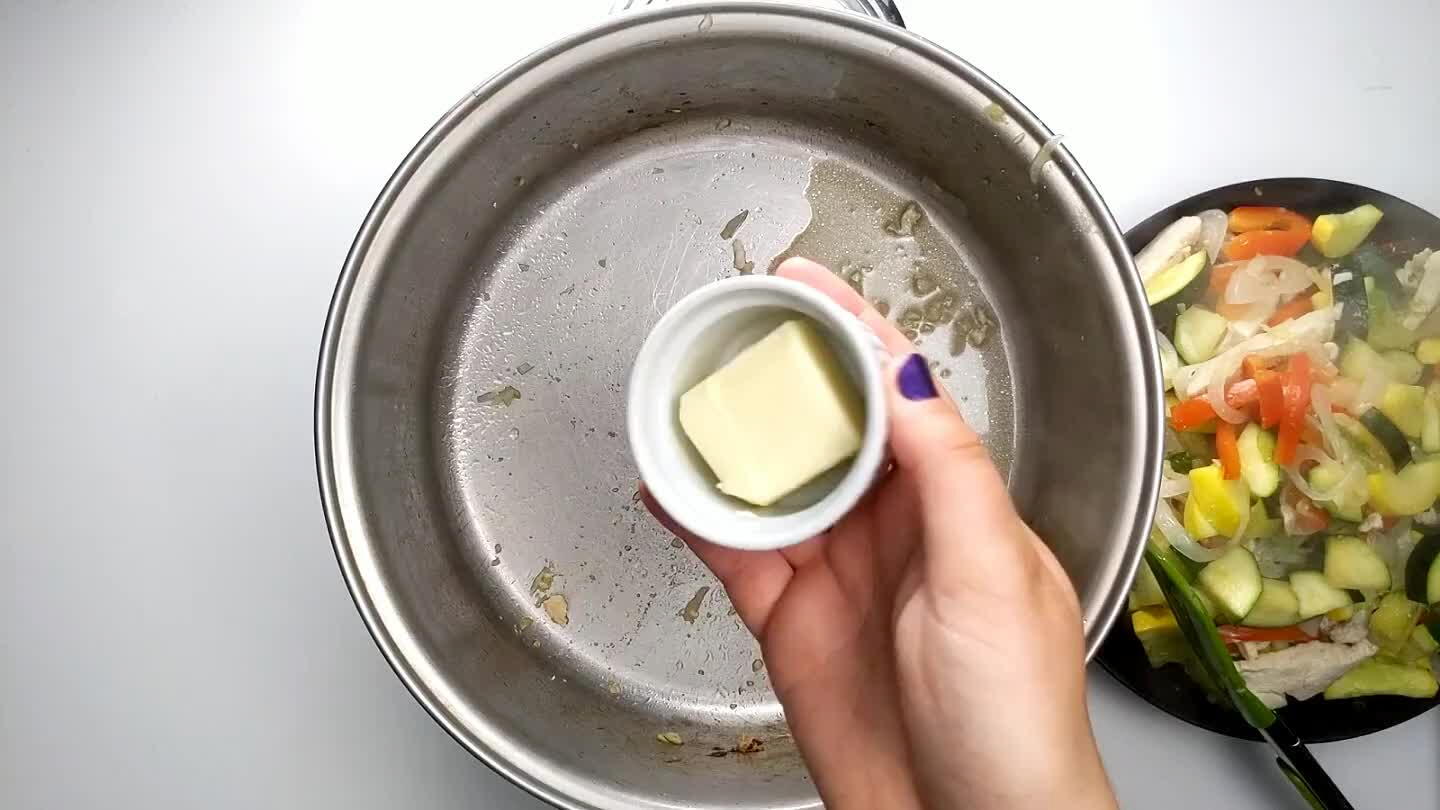 Add the remaining butter to the pot and let melt. Meanwhile stir bouillon into hot water to prepare broth, or use pre-prepared stock.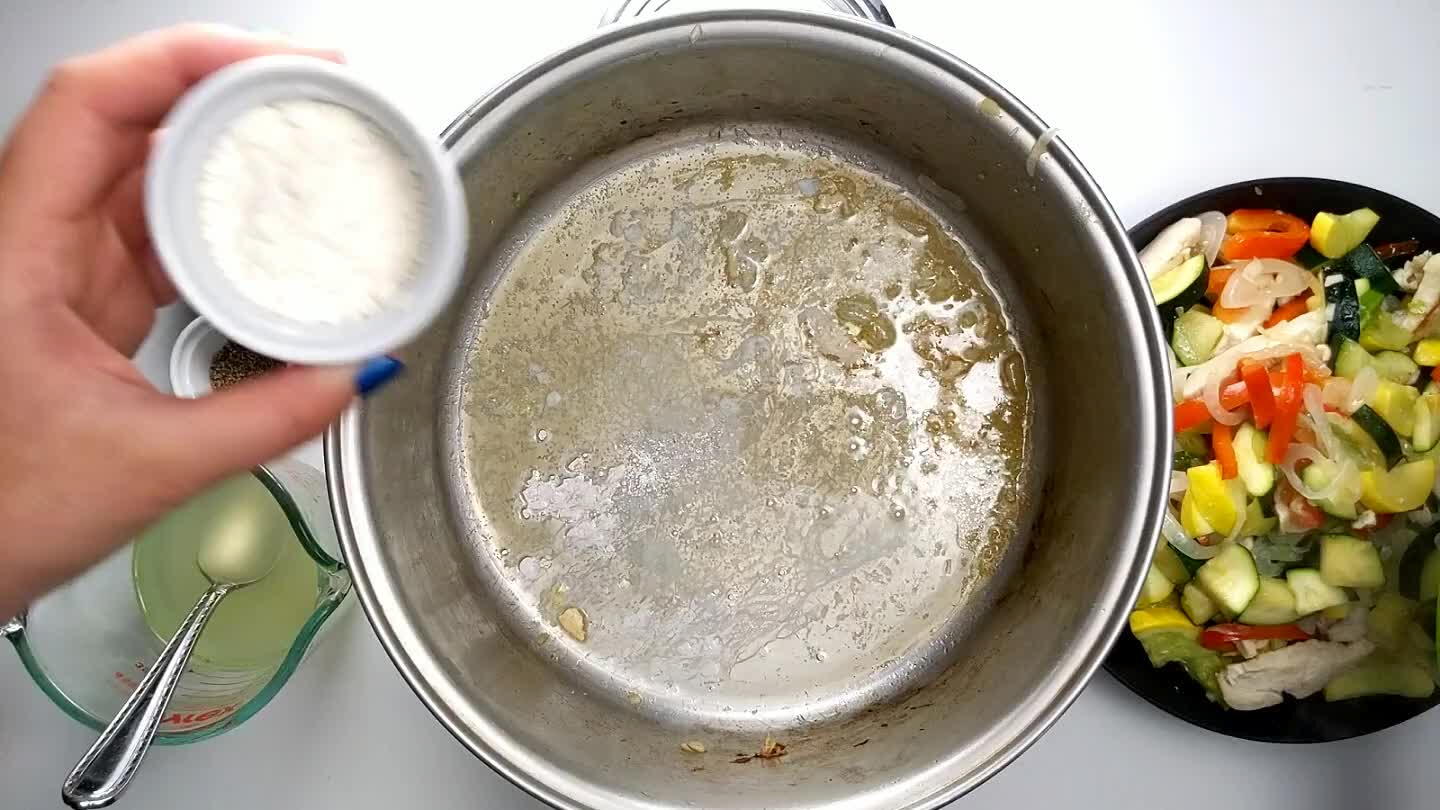 Stir in the flour to the melted butter until fully incorporated.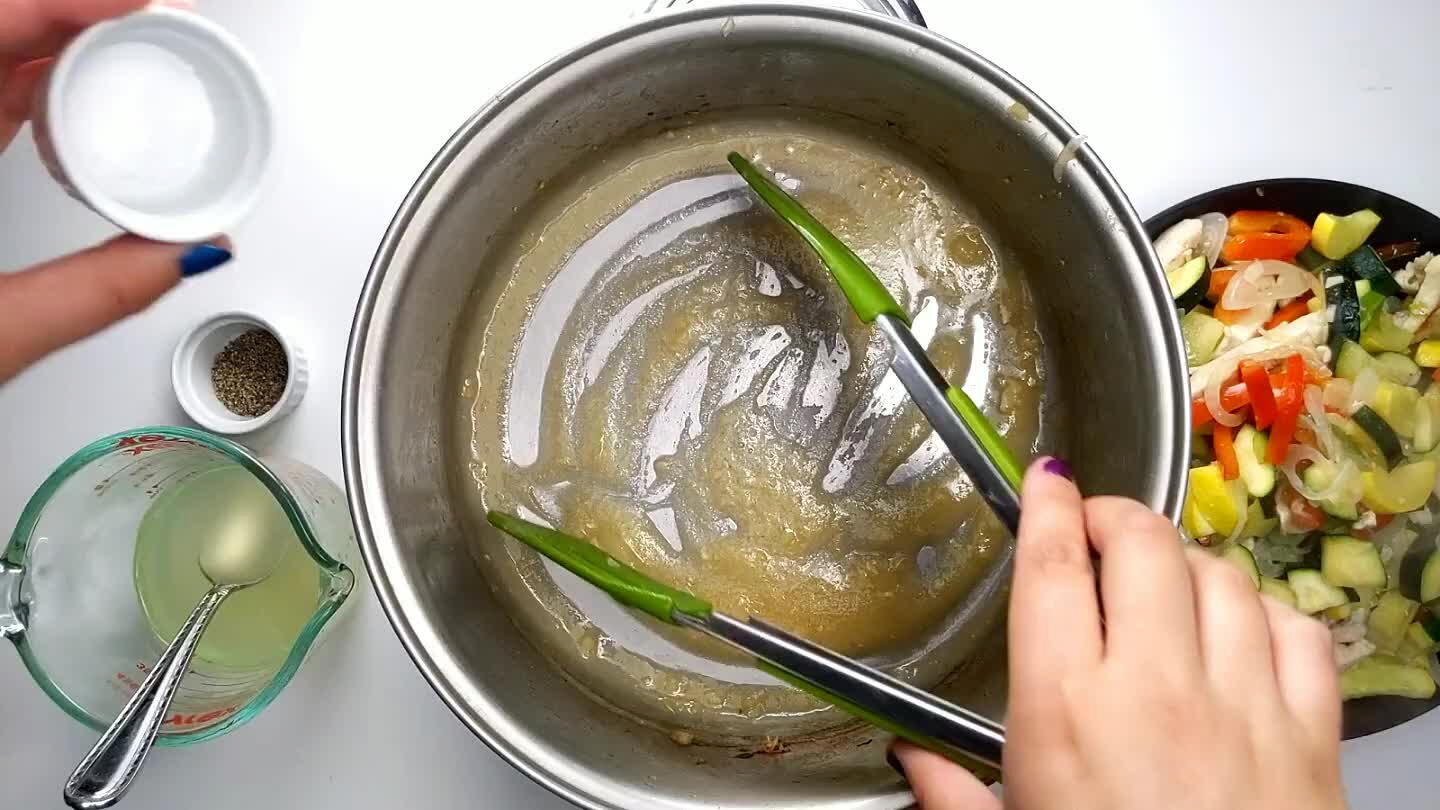 Add salt and pepper to the roux.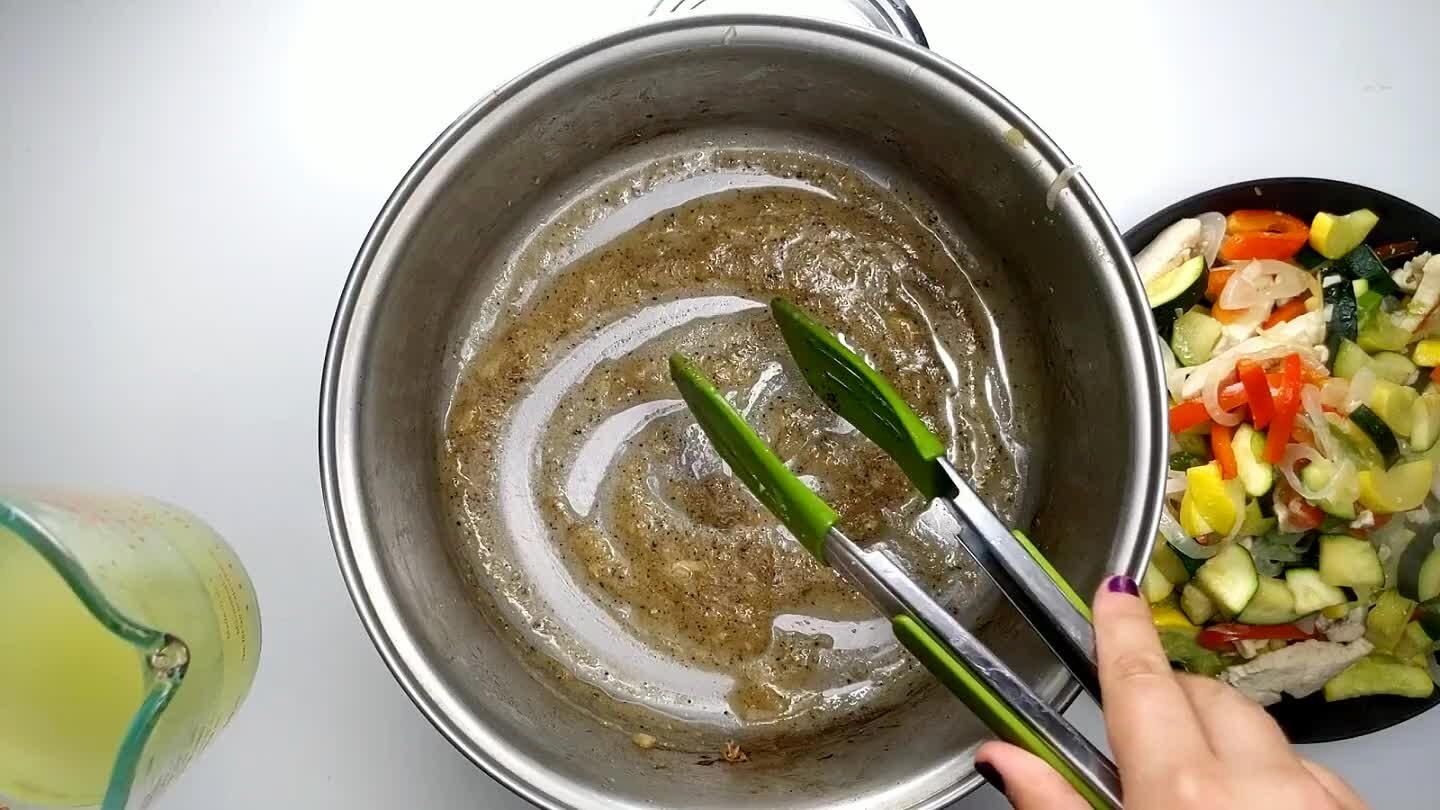 Add broth bit by bit to the roux fully stirring and incorporating before adding more.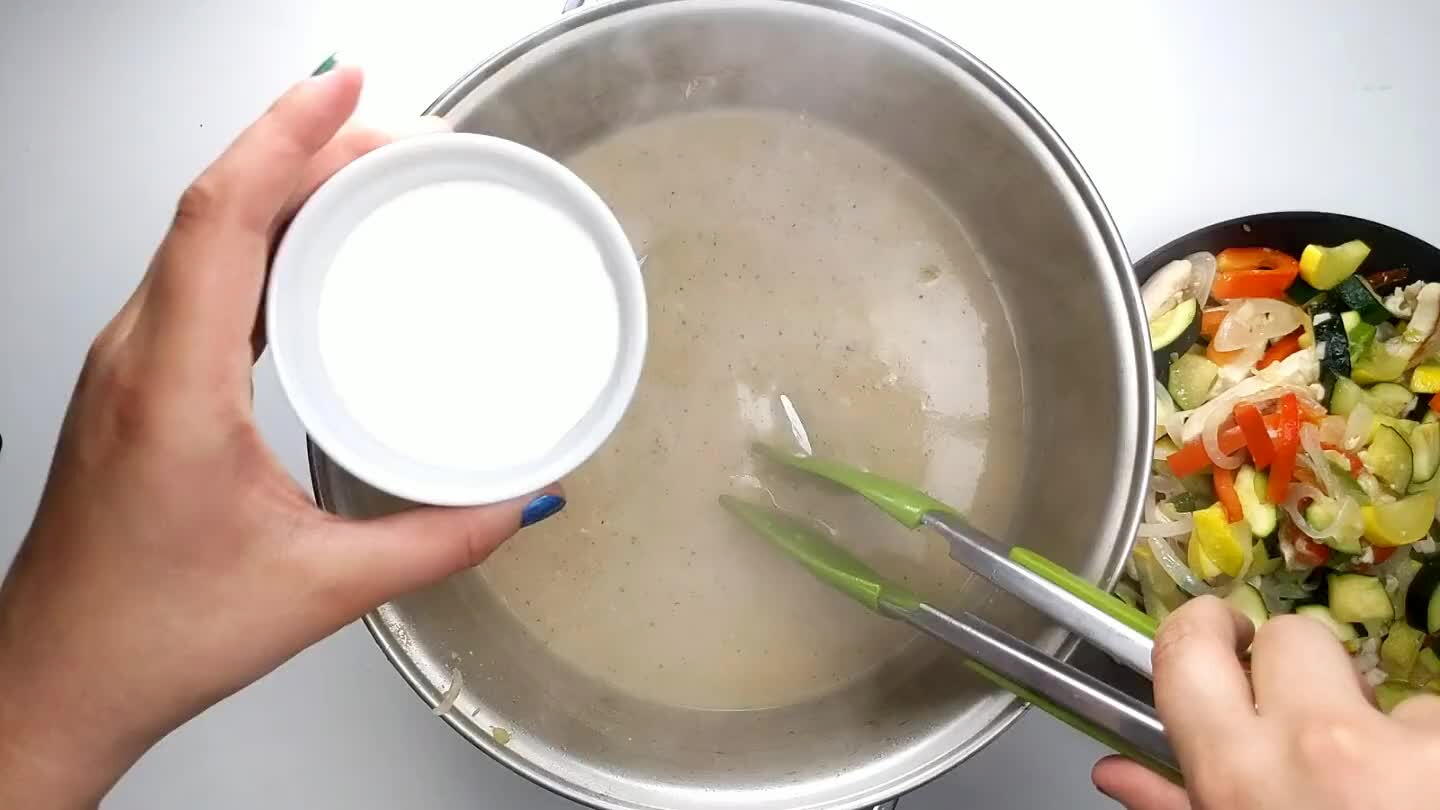 Then add the half and half slowly to the roux as well.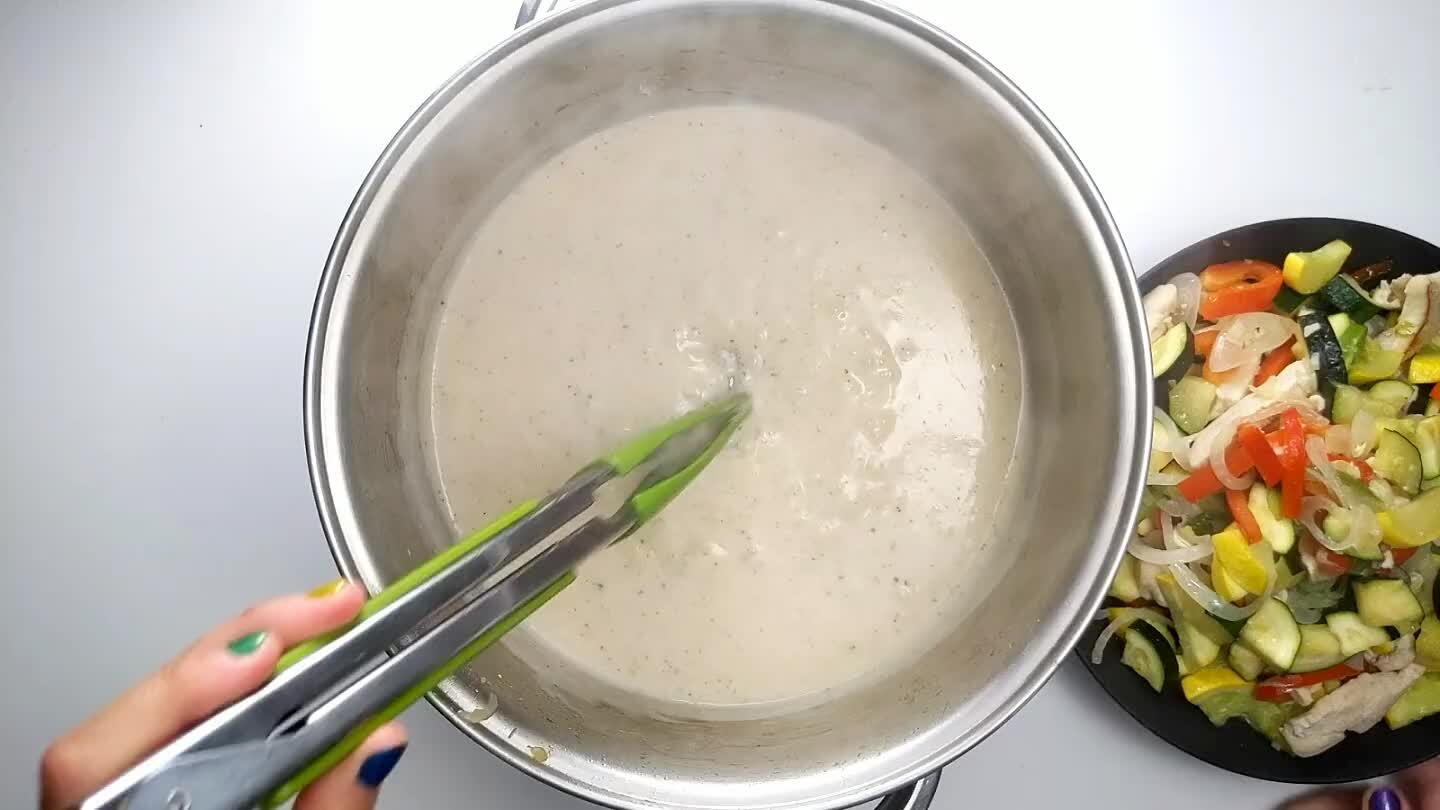 Add the veggies and chicken back to the pot where the roux was made.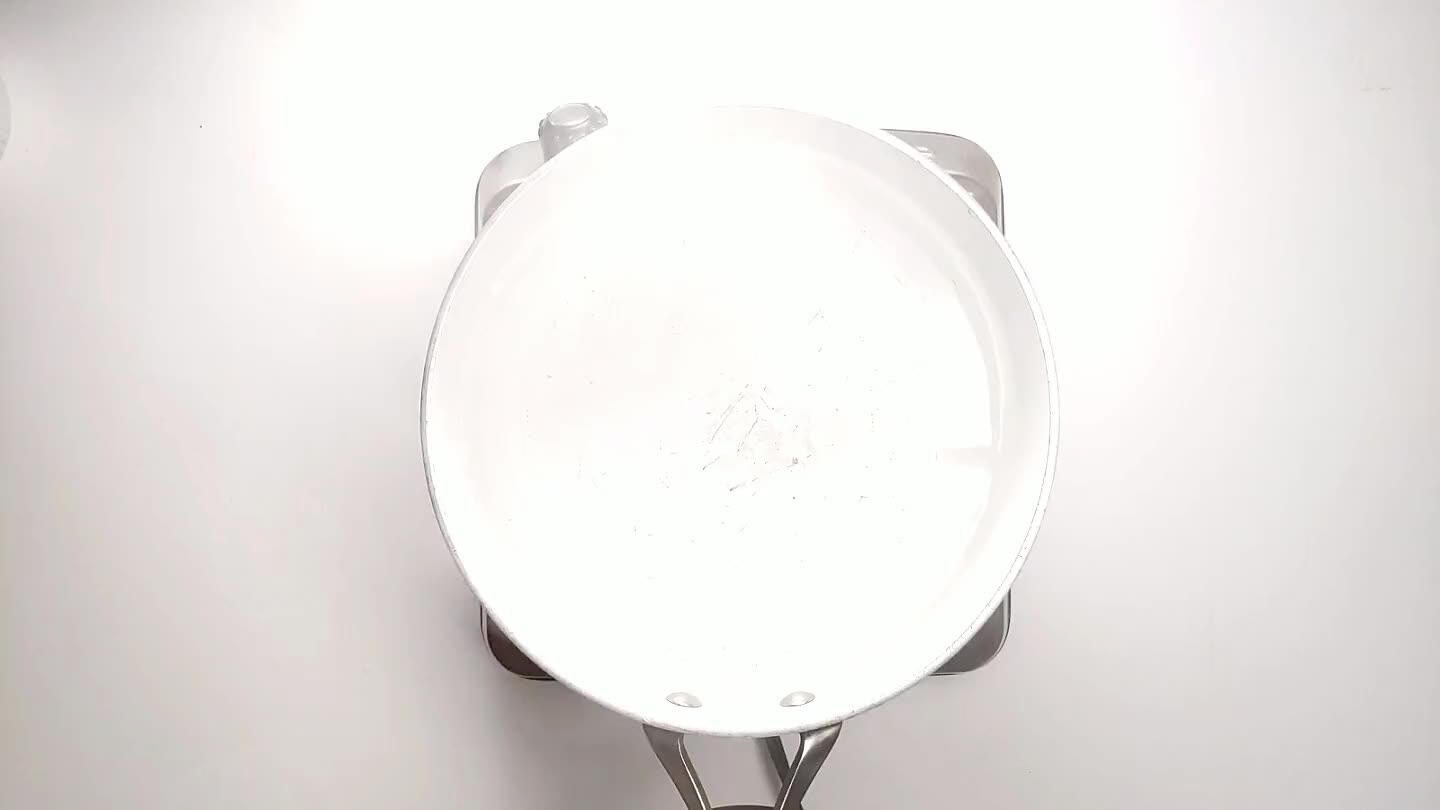 Boil a pot of water and cook according to package instructions.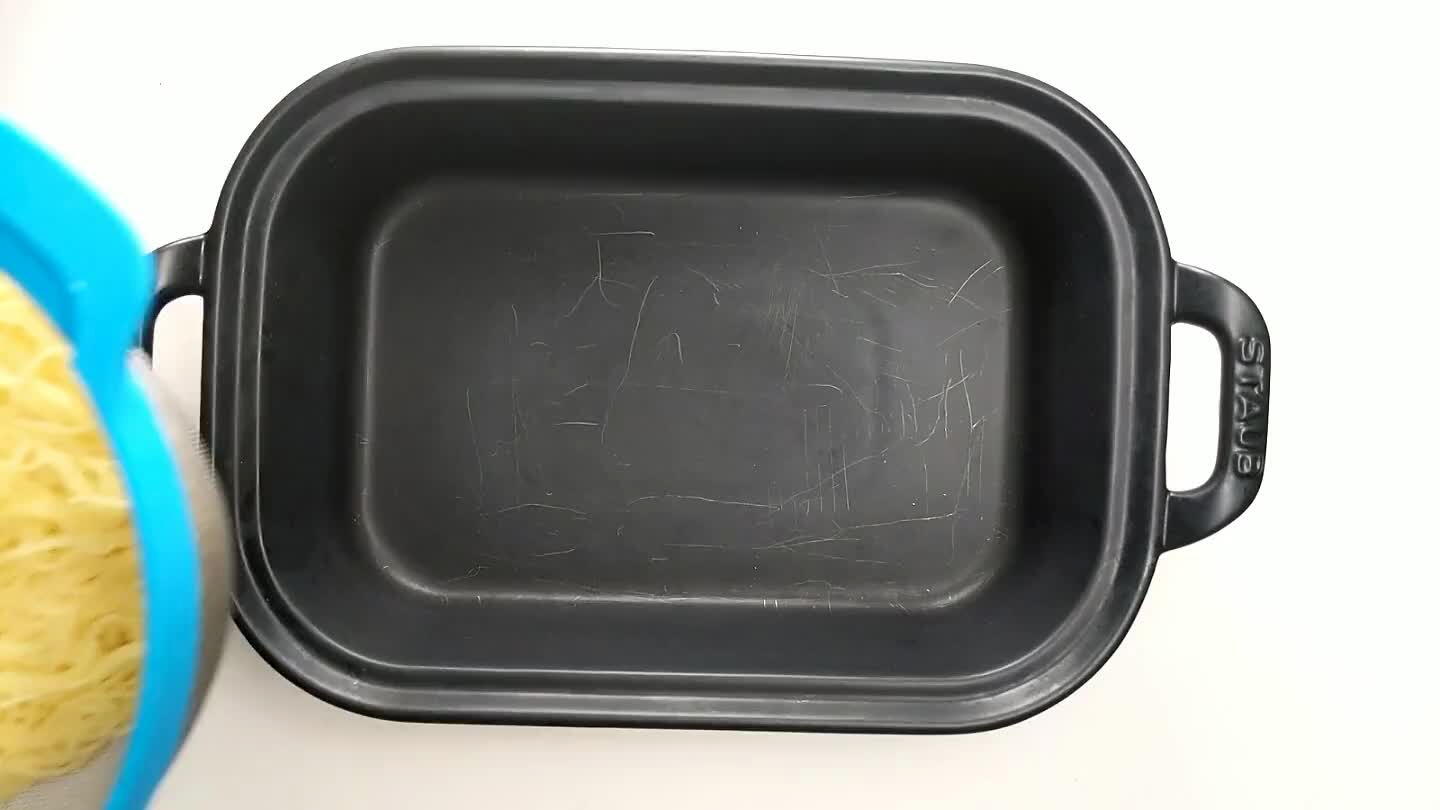 Add the drained pasta to the bottom of a 9x13 baking dish.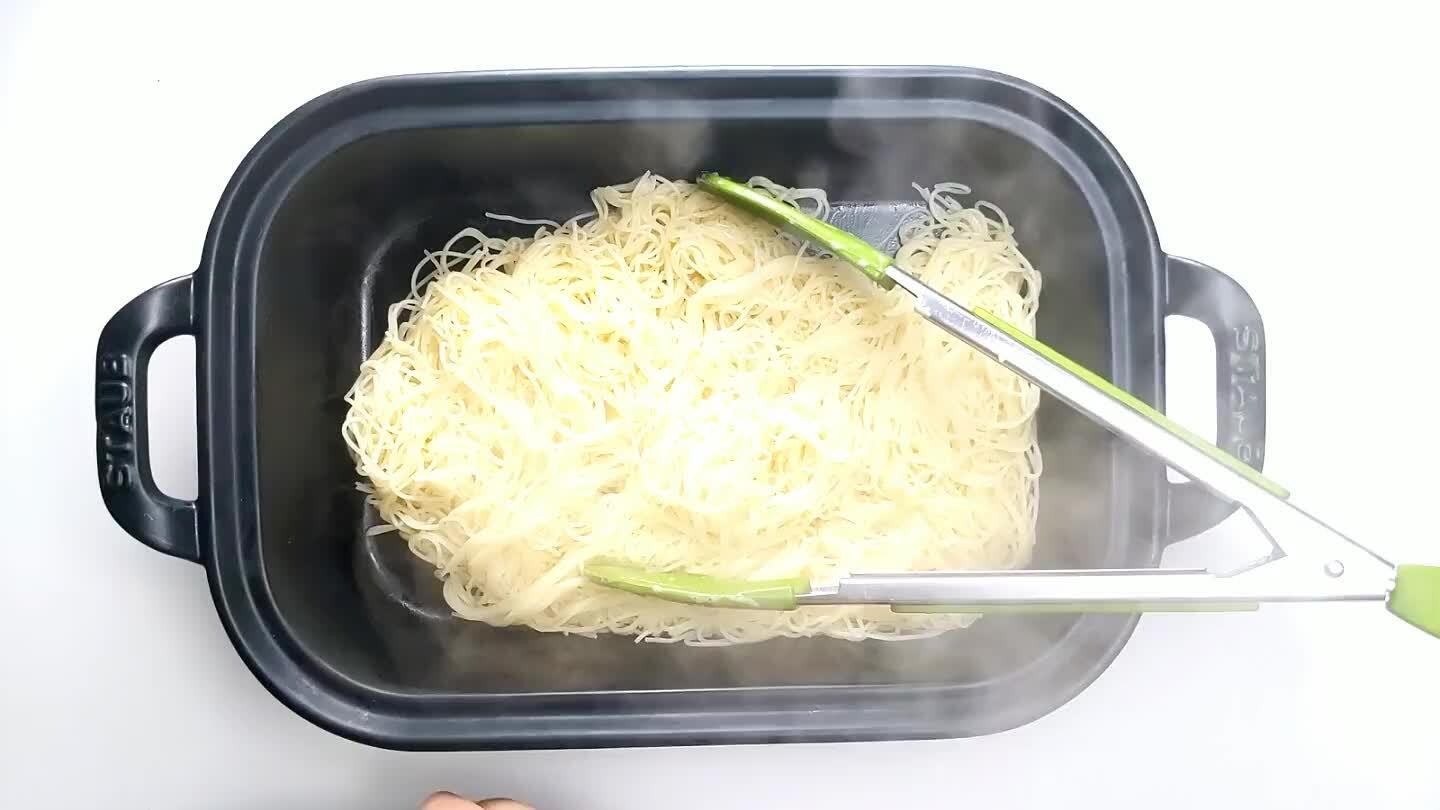 Pour the chicken and veggies over the pasta and mix together.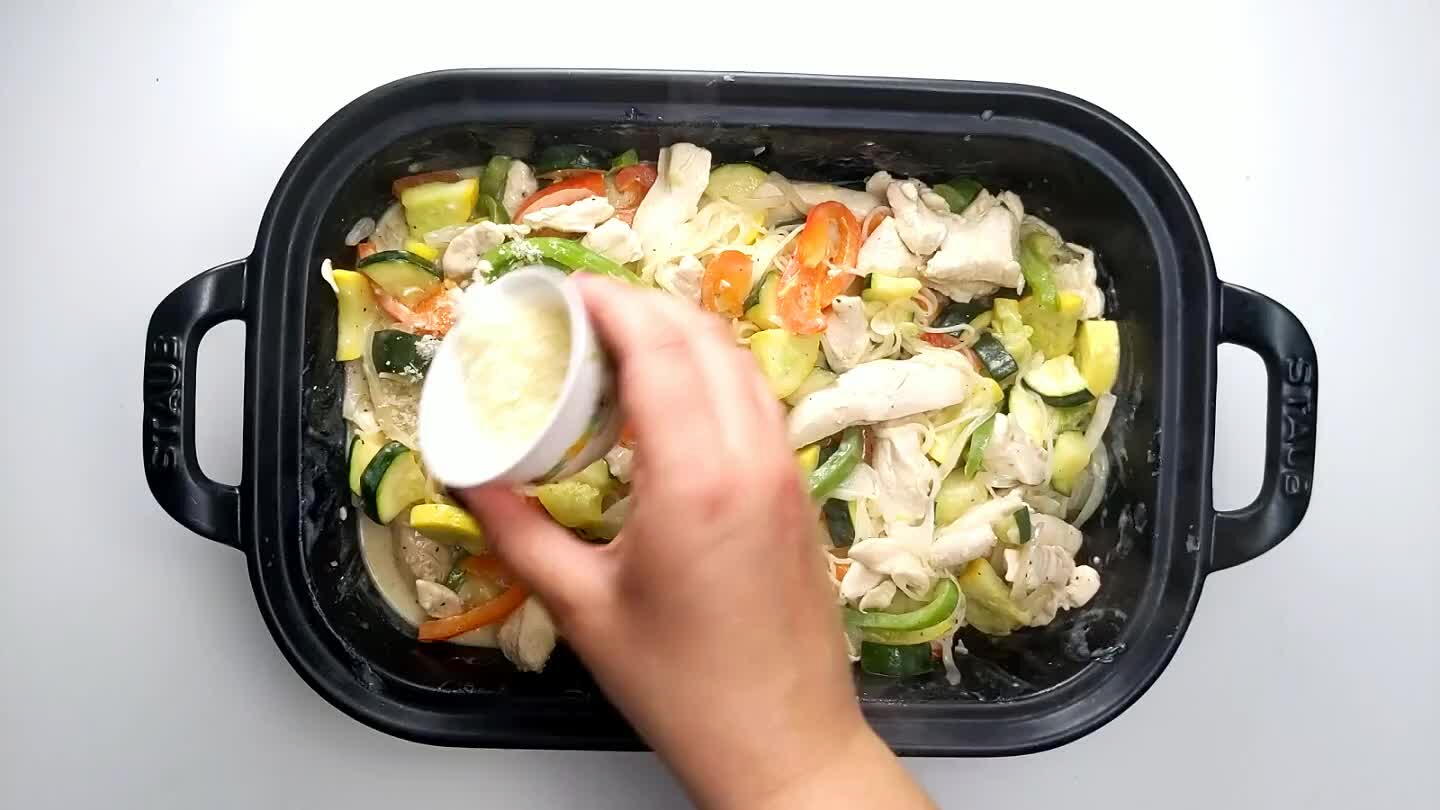 Top with the grated parmesan and bake for 15 minutes.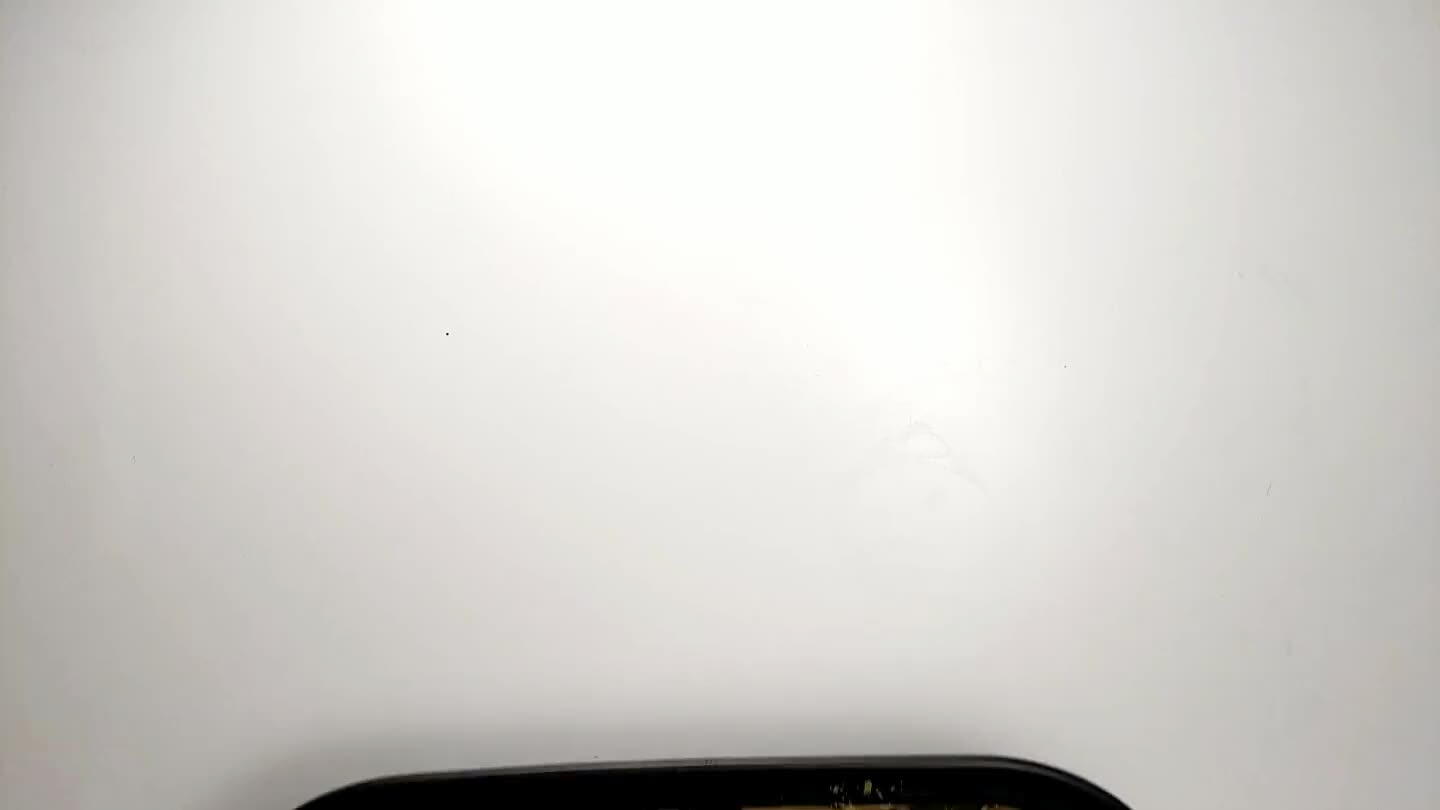 Comments