Garlic Rosemary Pork Tenderloin
In The Oven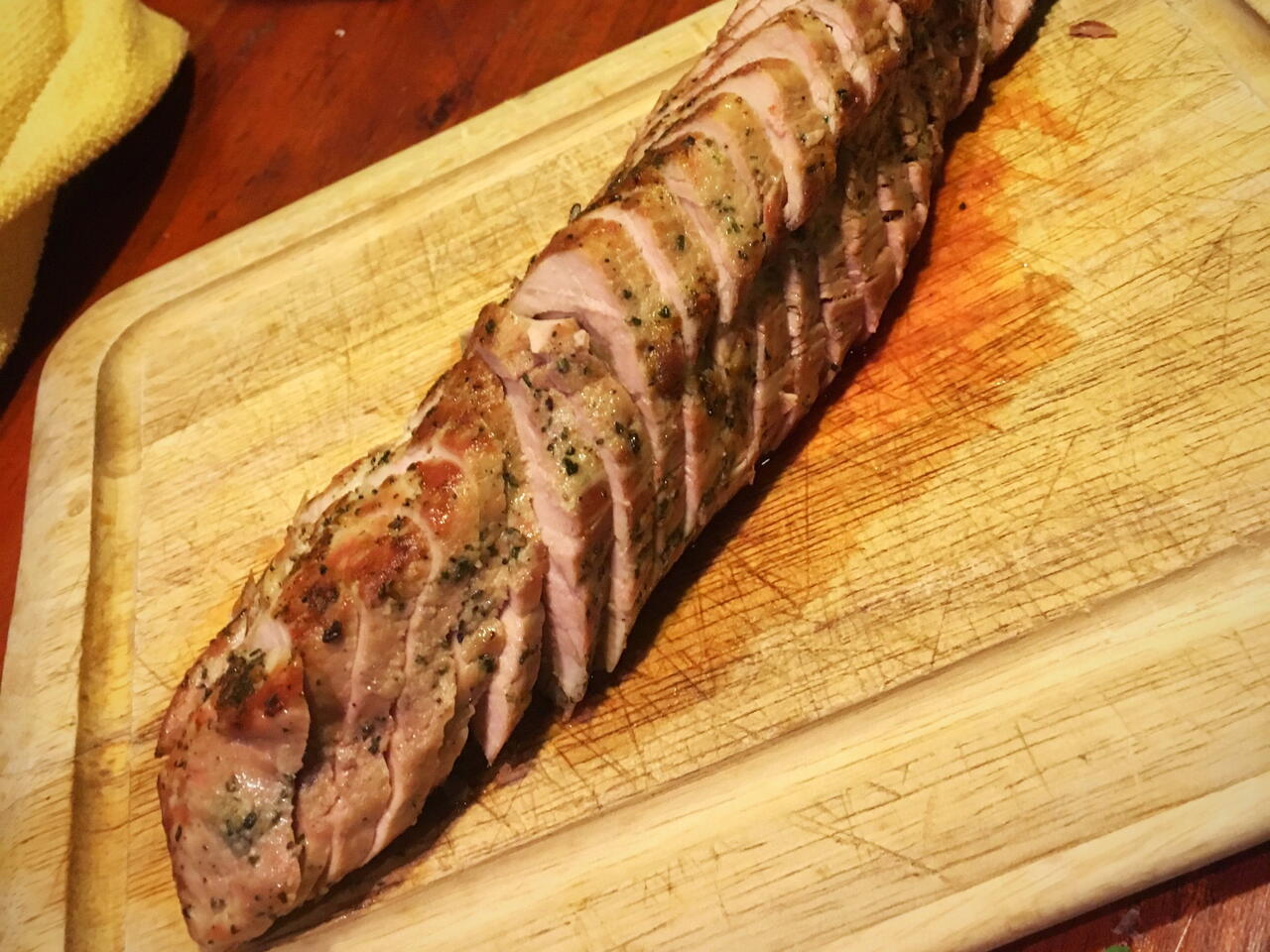 Recipe video made by Ryan
Published on 02/27/2018, viewed by 44523 , 3 Comments
4 portions
45m
Really simple, but great flavors. The tough part here is just probably learning how to cook pork. Recommended internal temperature is above 145F (62℃) which is around medium rare. But tenderloin isn't too bad if you go a little over. I like to shoot for 135F (57℃) and let it carry over.
What you will need
1 sprig of rosemary
3 cloves of garlic
3 tbsp (50 ml) olive oil
1 pork tenderloin (1-2 lb) (500gr - 1kg)
(Nutritional facts 403 calories, 42.28 g fat, 6.82 g carbohydrates, 0.77 g protein, 0 mg cholesterol, 86 mg sodium)
How to cook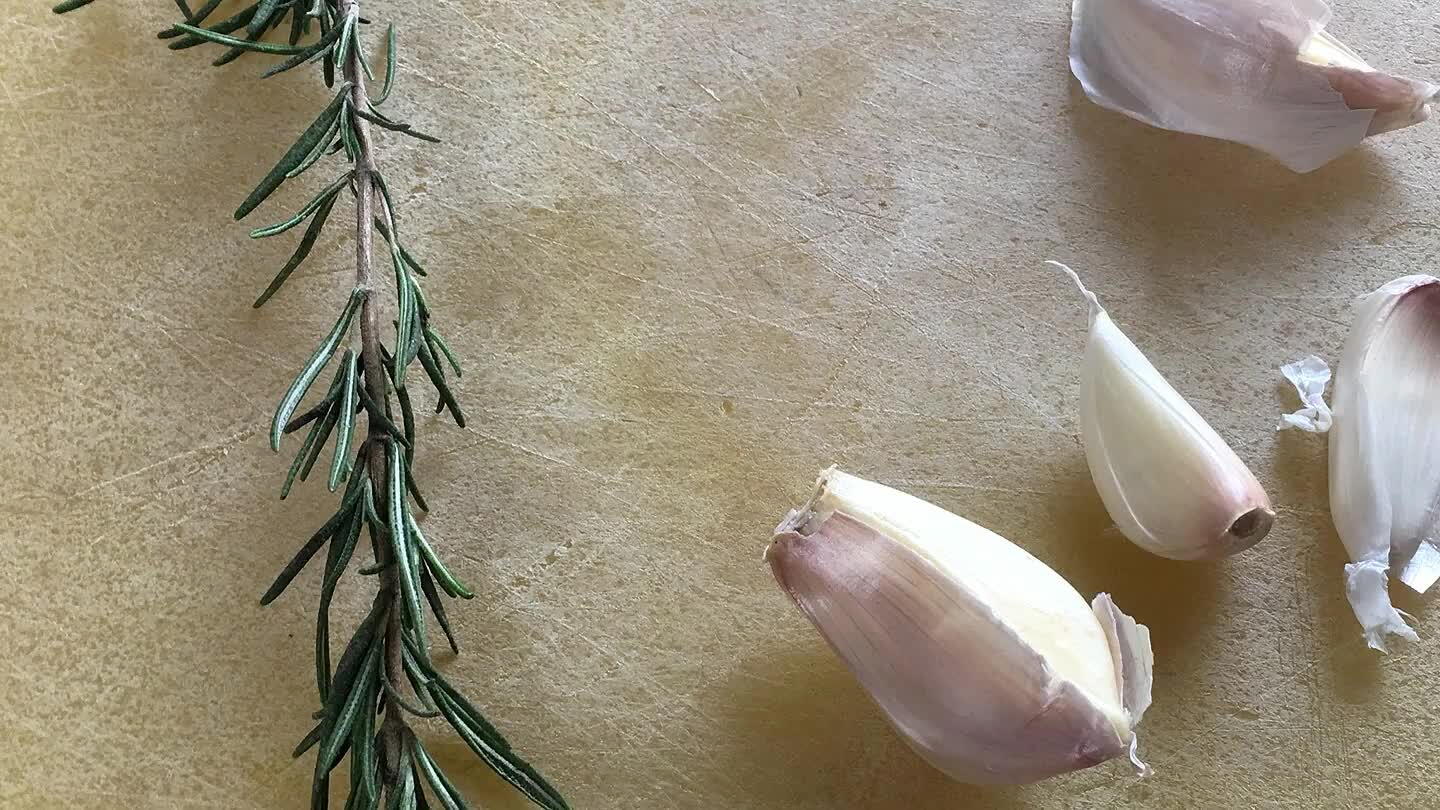 Grab your sprig and 3 cloves of garlic.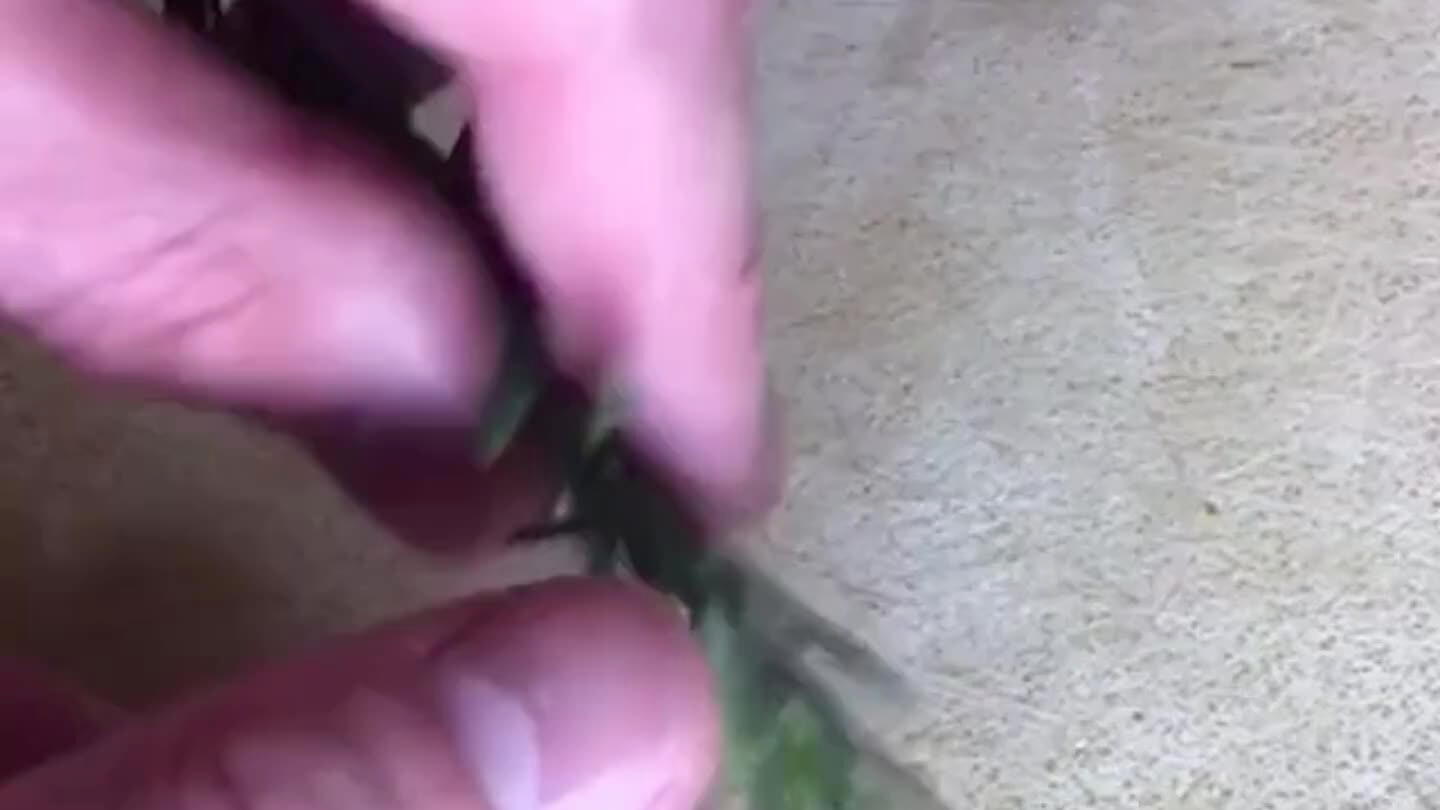 Grasp the stem between thumb and index finger and pull to strip the leaves from the stem. Give it a fine chop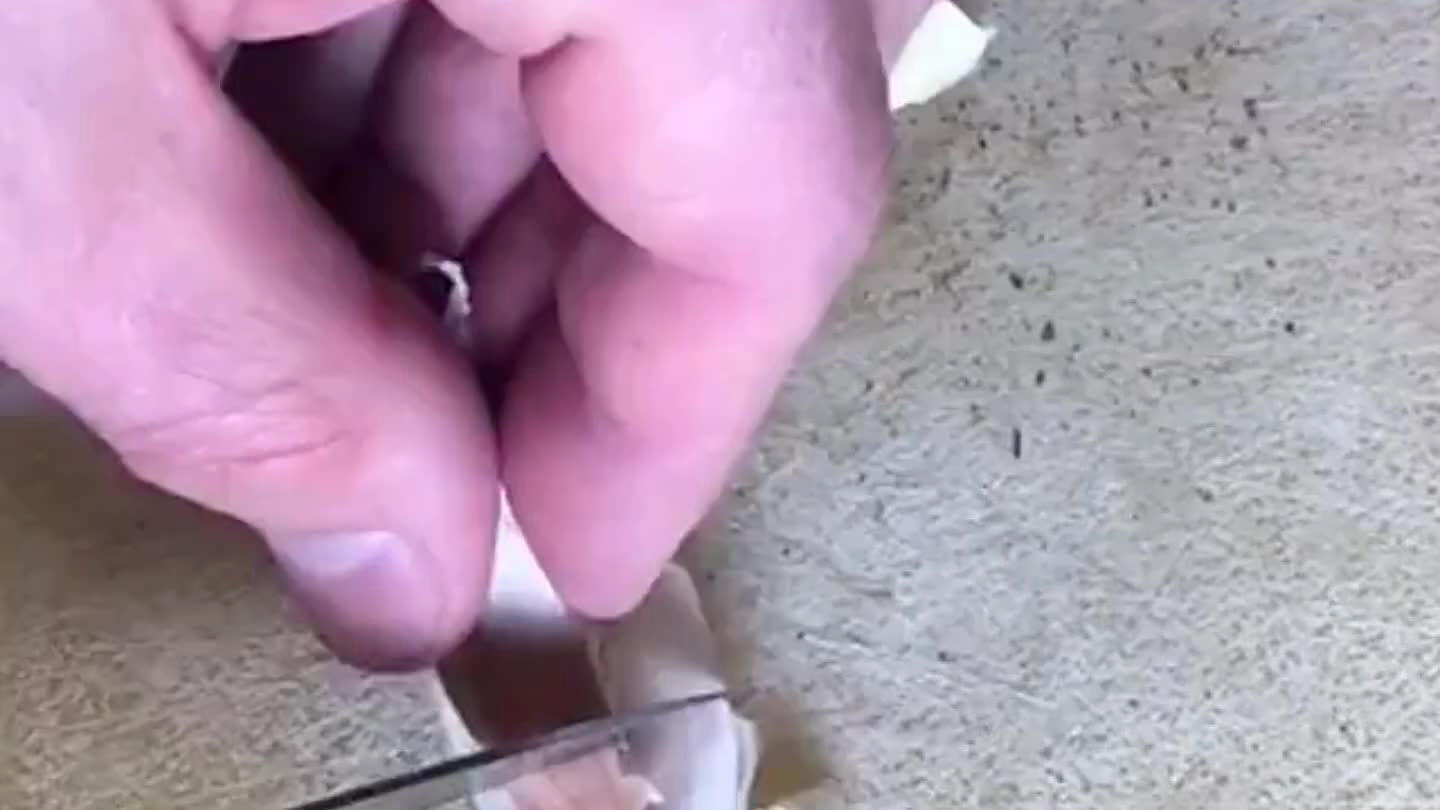 Peel the garlic. Grate or chop and combine with rosemary.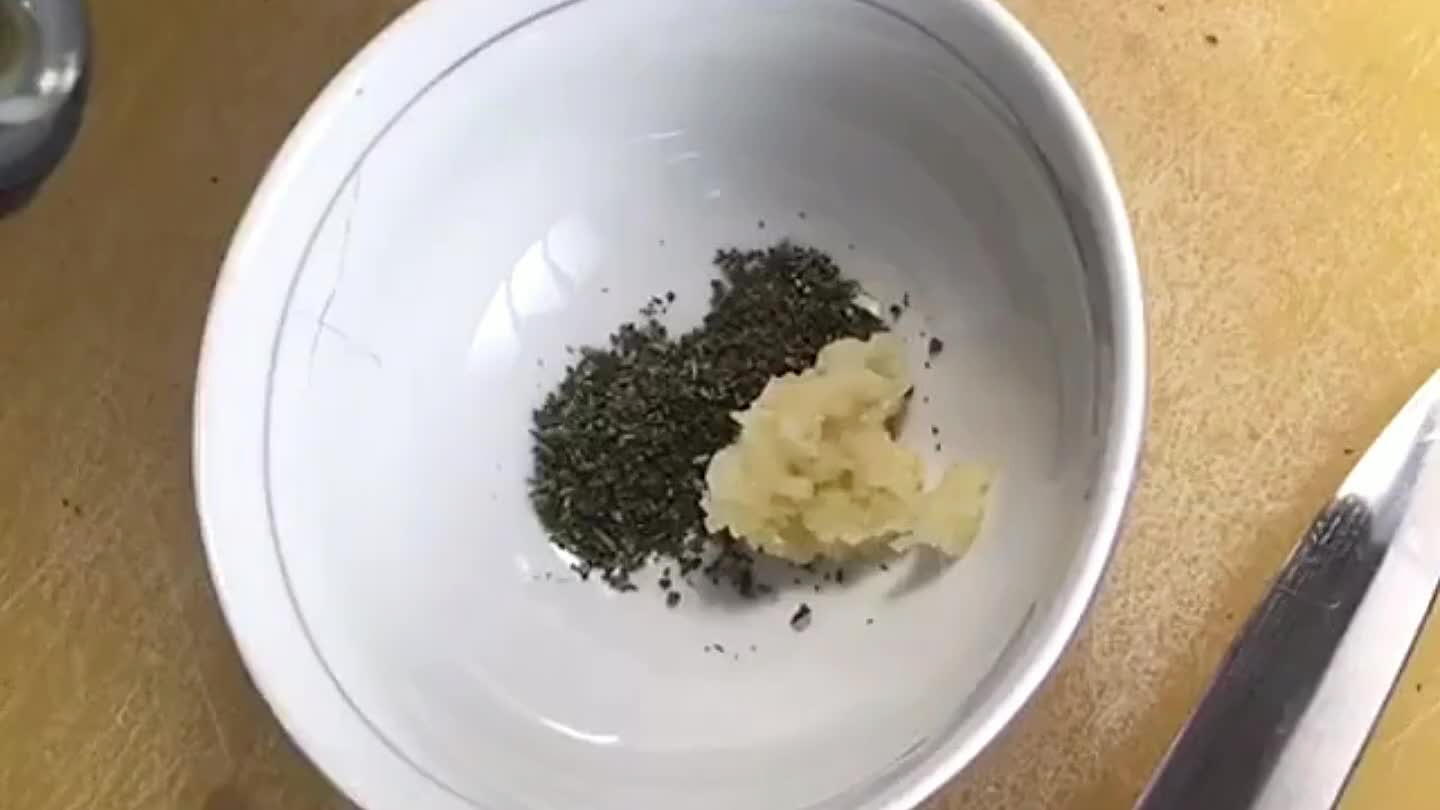 Mix about 3 tbsp worth of oil into the garlic and rosemary.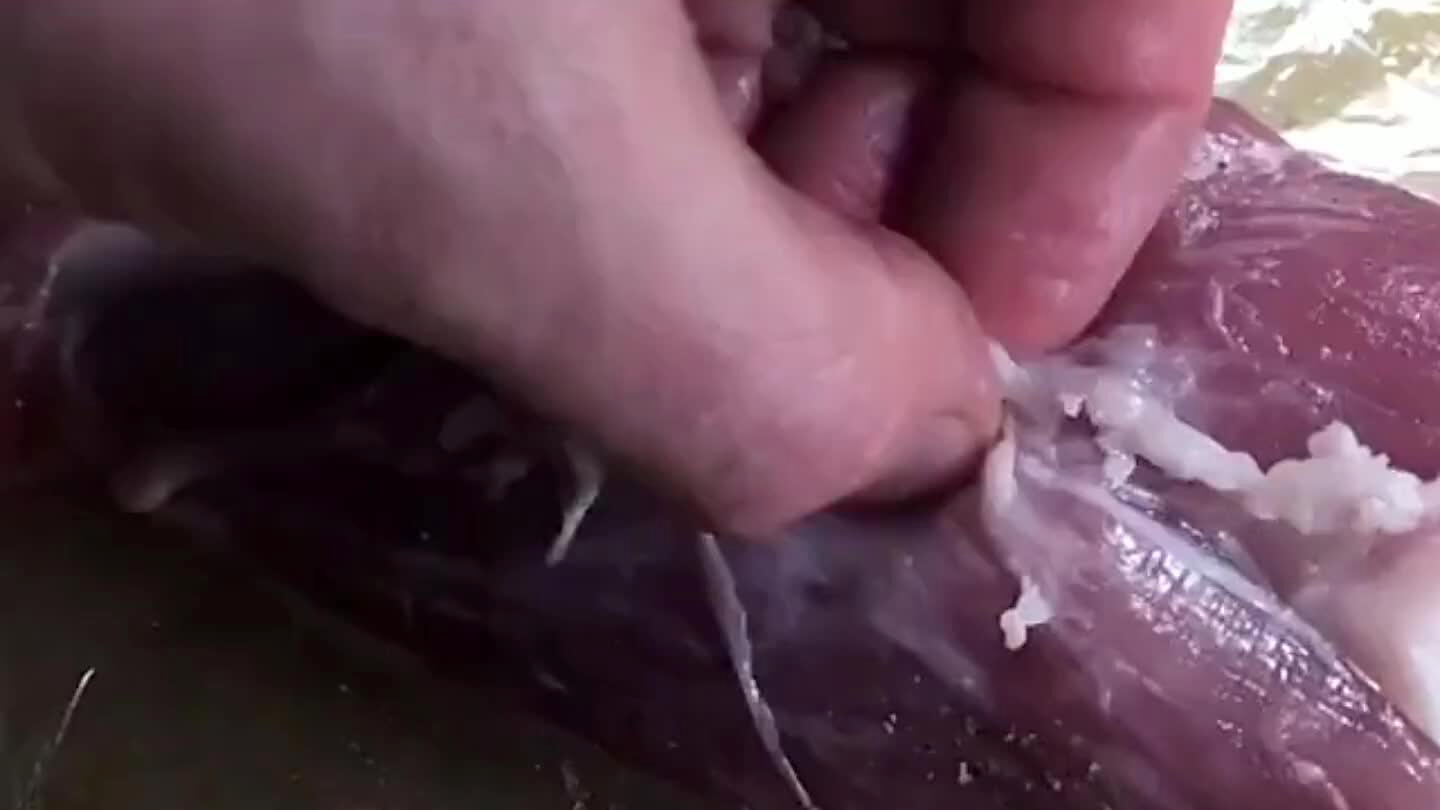 Pork tenderloin usually has a layer of this thin membrane covering it. Remove that coating. Honestly, I'm not sure why. But that's how I was taught. Probably improves texture and allows any marinade to penetrate derper.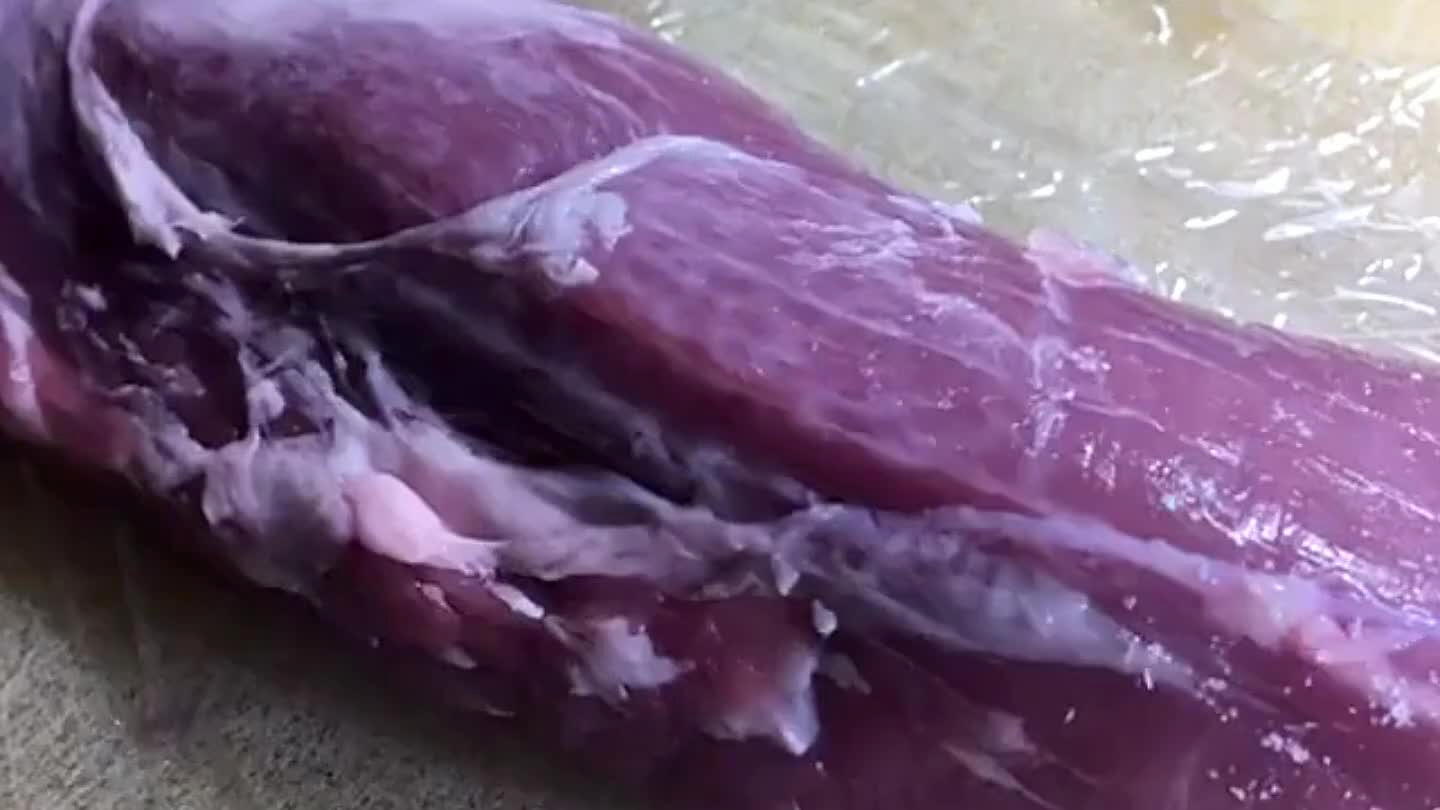 Give it a light coat of salt and pepper.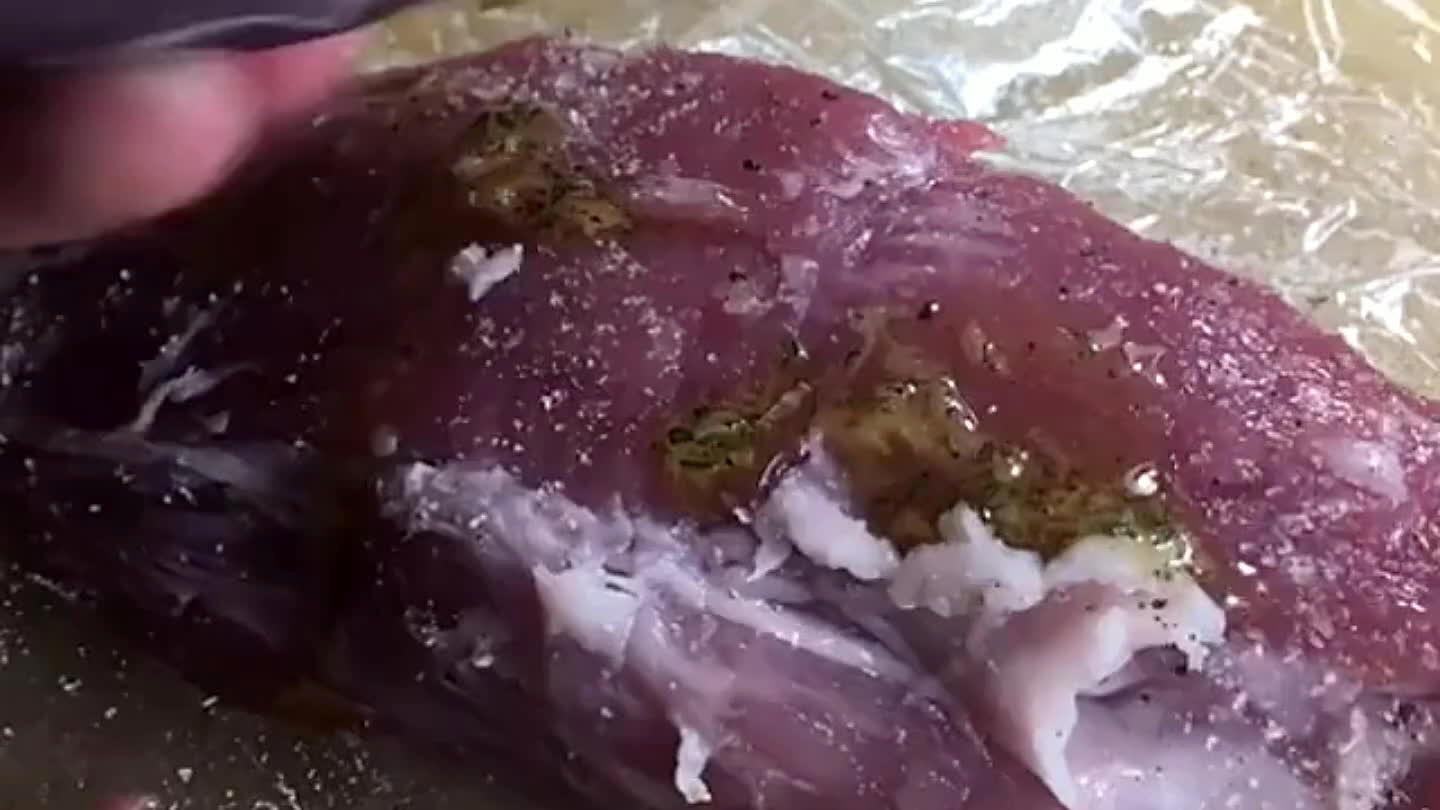 Coat the loin in your oil marinade. Wrap in plastic. Let it sit overnight.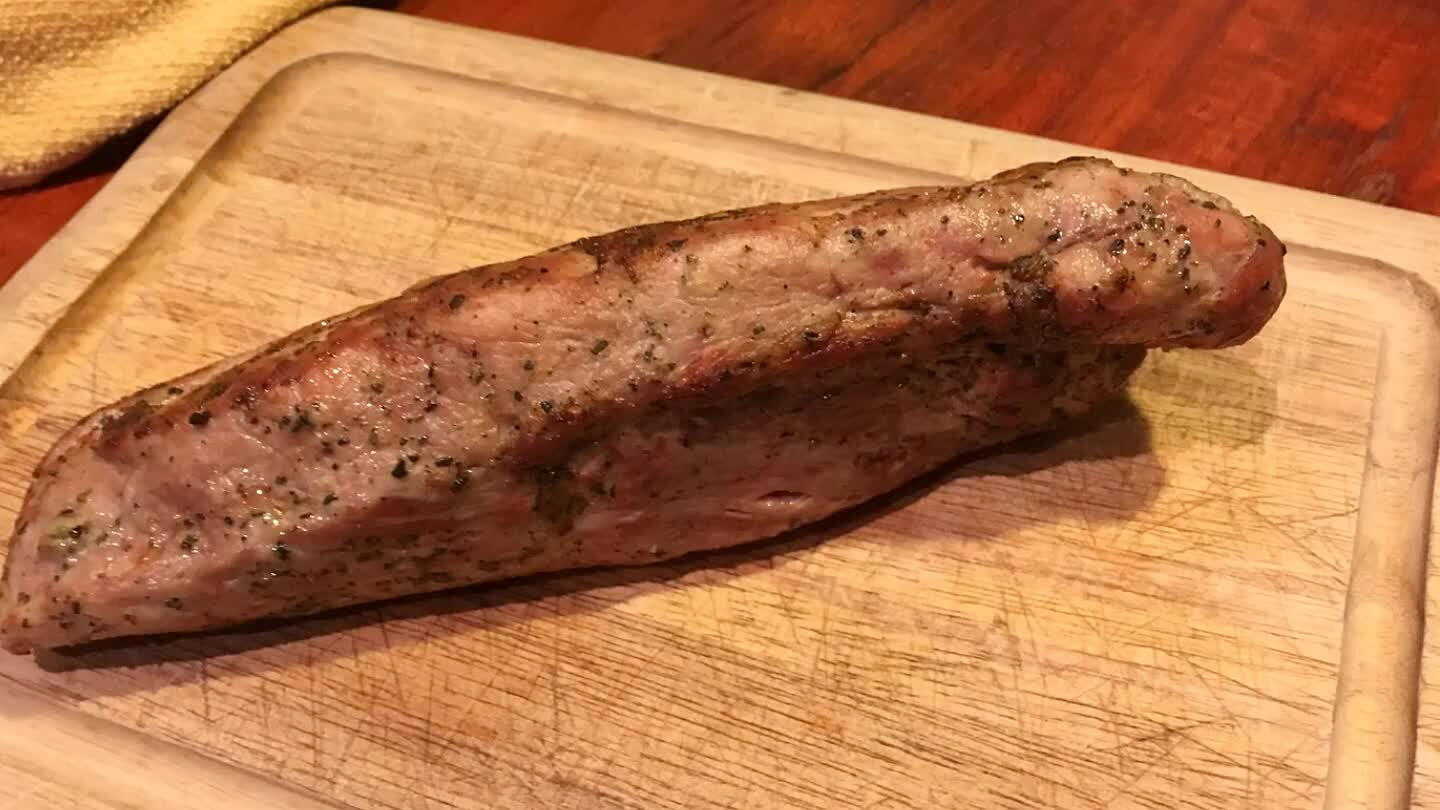 Preheat oven to 300F (150℃). In a sautee pan over medium-low heat, brown the sides of the tenderloin. Transfer to a baking pan and roast to an internal temperature somewhere around 140F (60℃).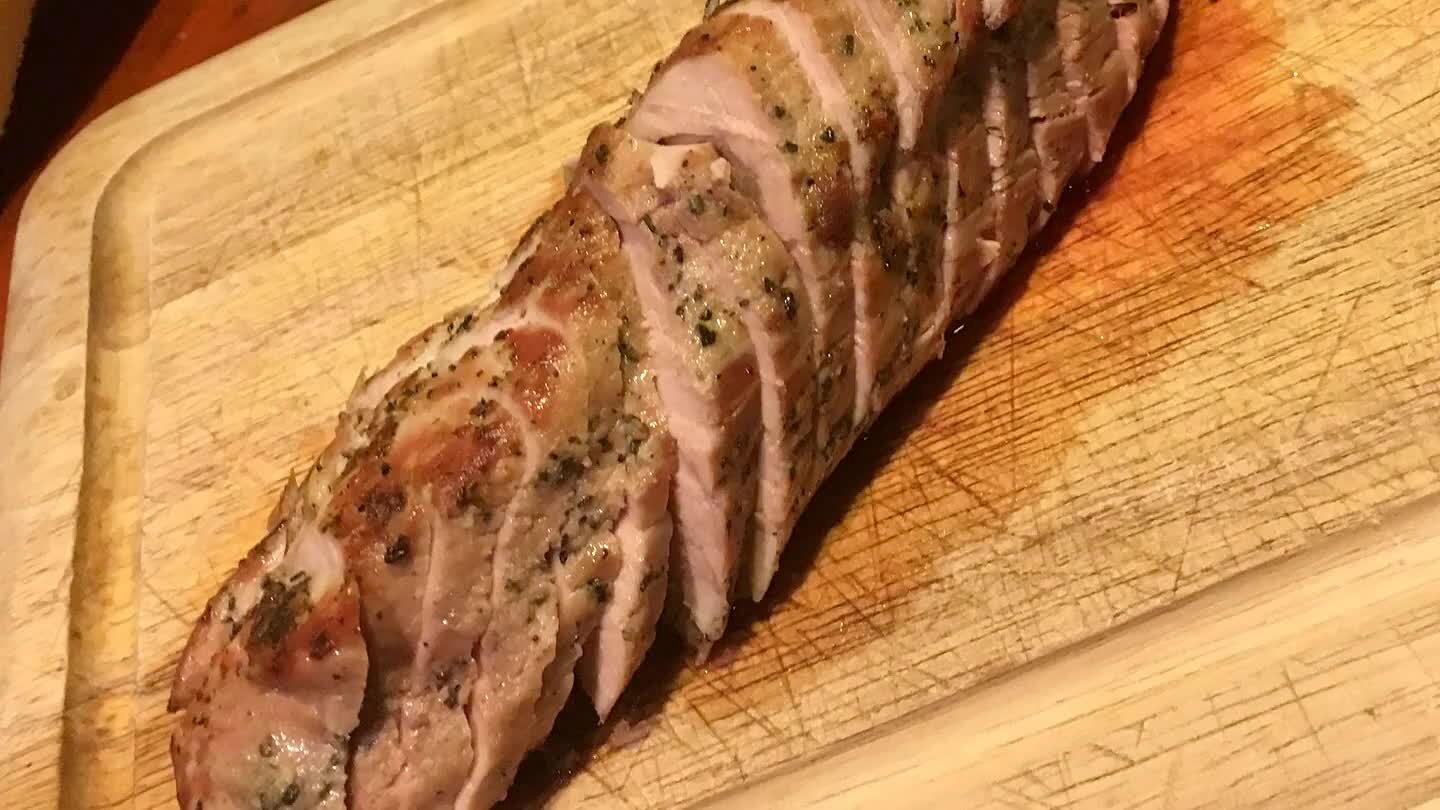 Let it sit for awhile, maybe 10-15 minutes. Then slice.
Comments