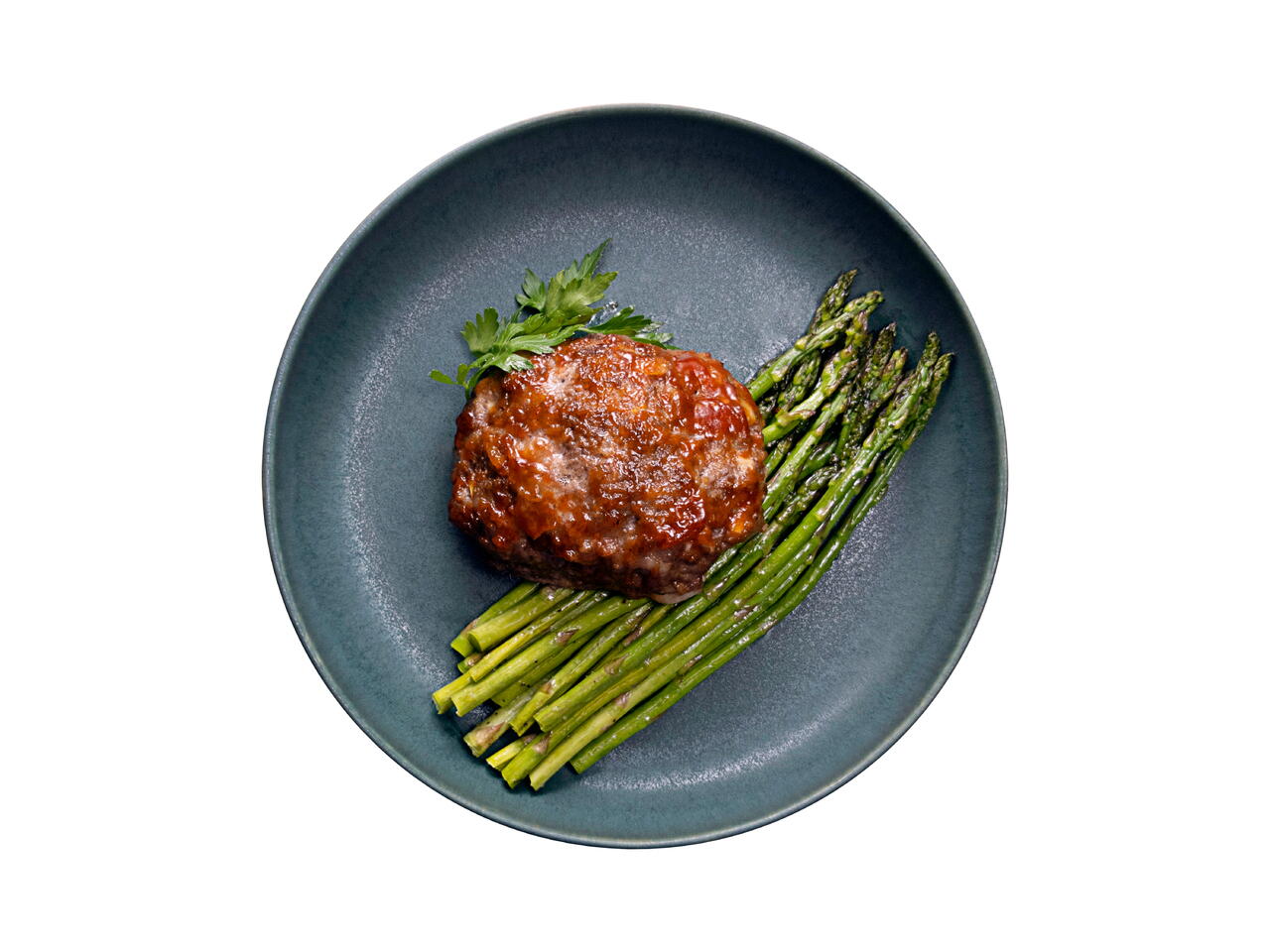 7 portions
55m
Try this shortcut version of a classic meatloaf. This is the meatloaf recipe that has been used in my family for generations but in mini-version! Serve with your favorite veggie.
What you will need
2 lbs Ground Beef
3/4 cup Milk
1 cup Panko Bread Crumbs
2 Eggs
2 tsp Salt
1/2 Yellow Onion
1/4 tsp Black Pepper
GLAZE
2 Tbsp Mustard
1/4 Cup Ketchup
3 Tbsp Brown Sugar
ASPARAGUS
1 bunch Asparagus
1 Tbsp Olive Oil
pinch Salt
pinch Black Pepper
(Nutritional facts 249 calories, 14.41 g fat, 10.68 g carbohydrates, 18.45 g protein, 199 mg cholesterol, 249 mg sodium)
How to cook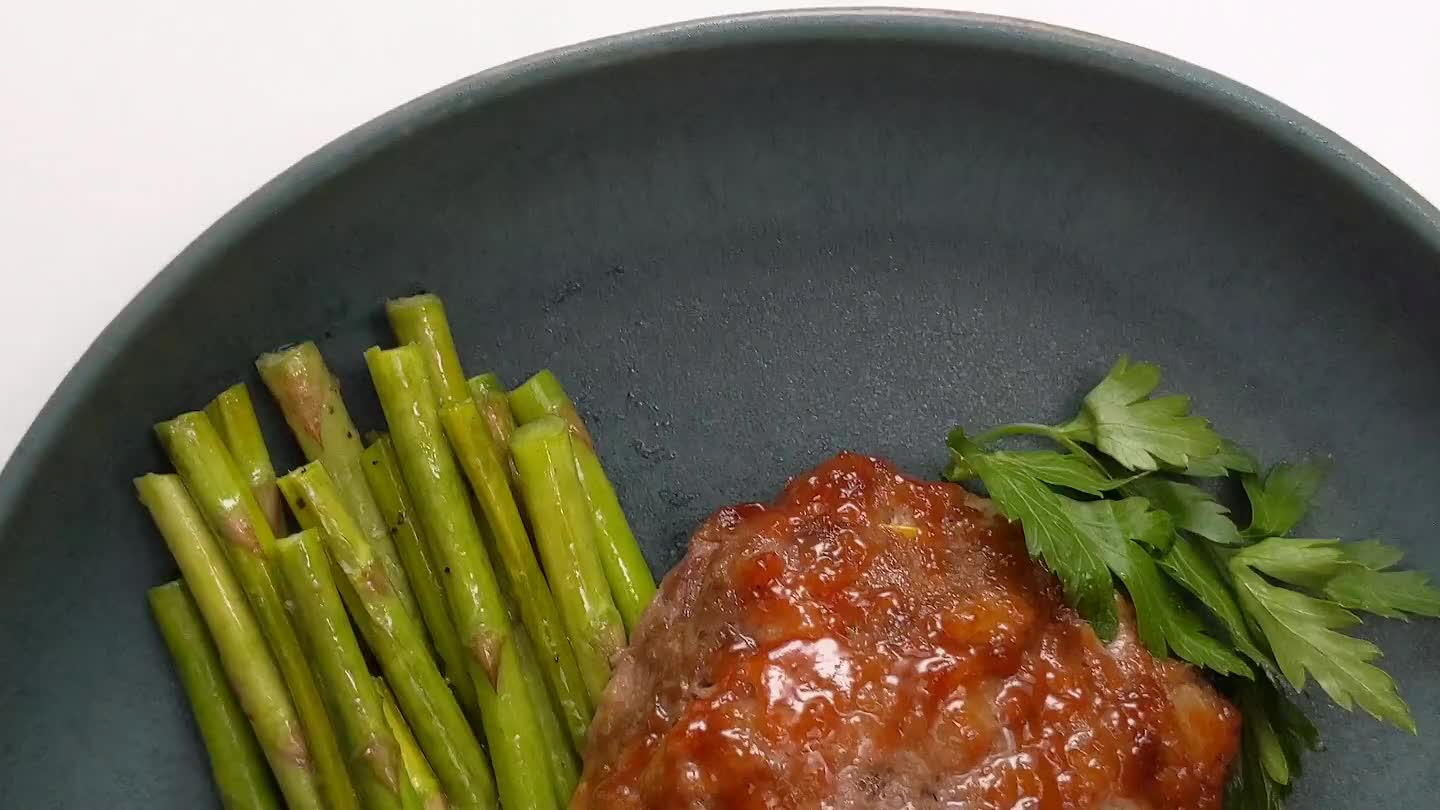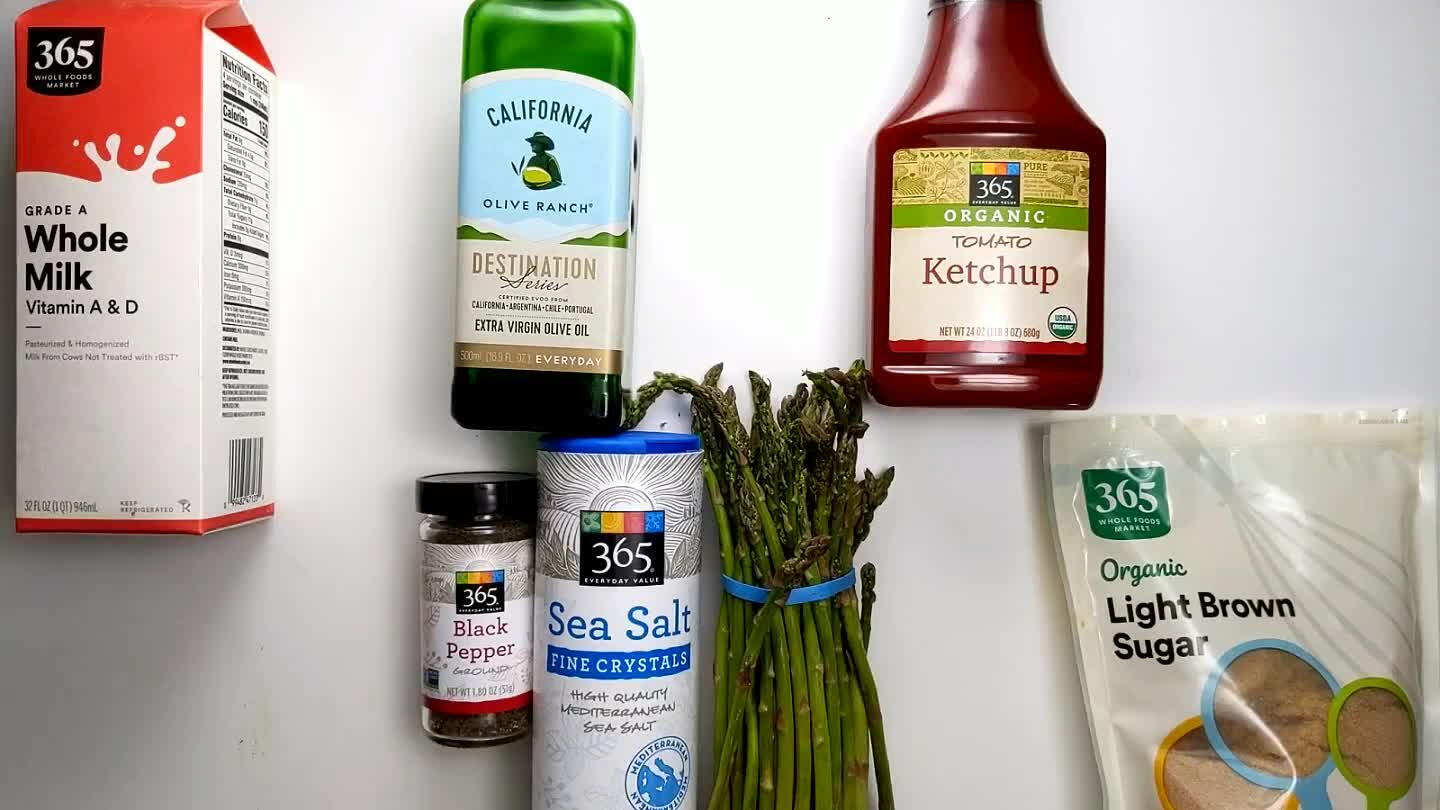 Gather all ingredients.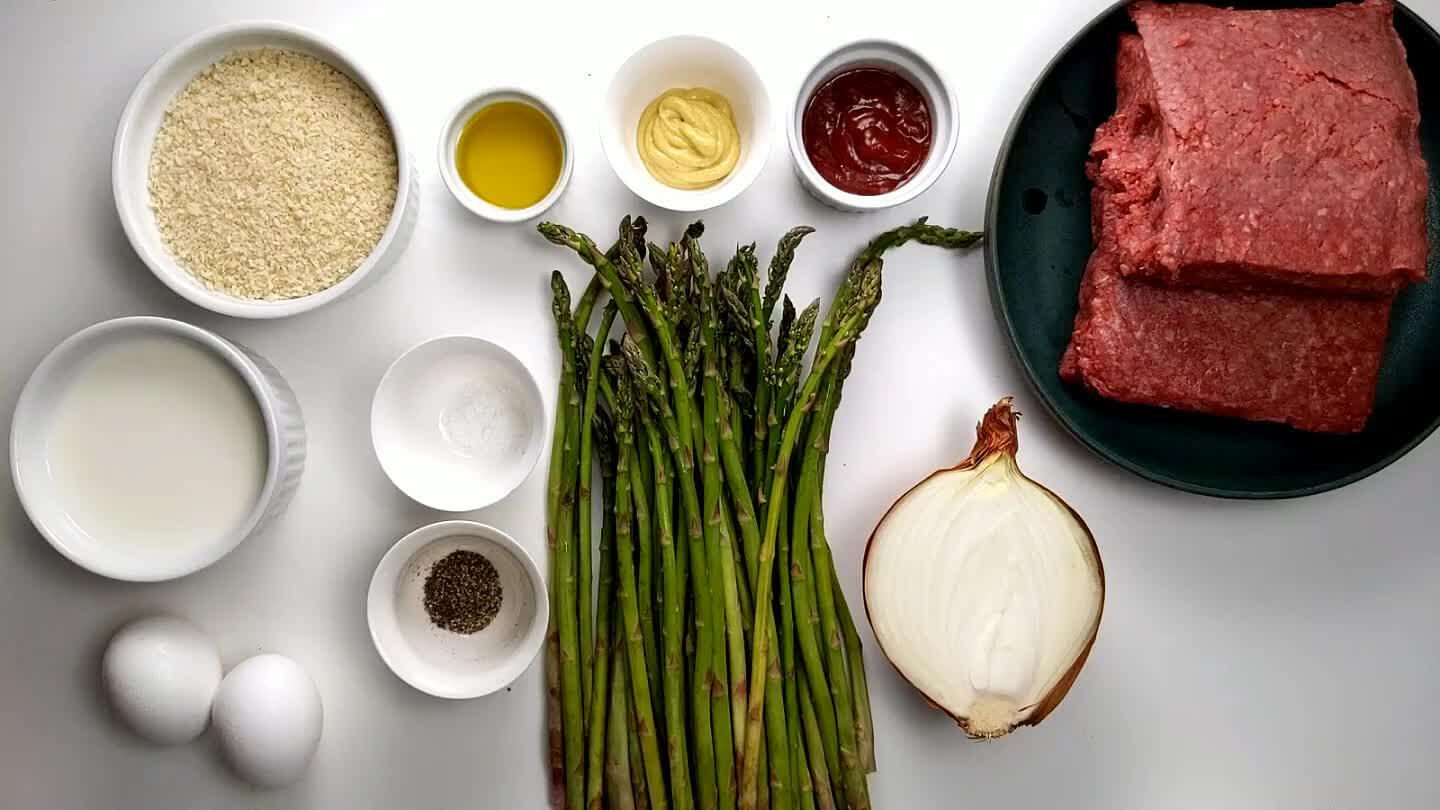 Portion all ingredients.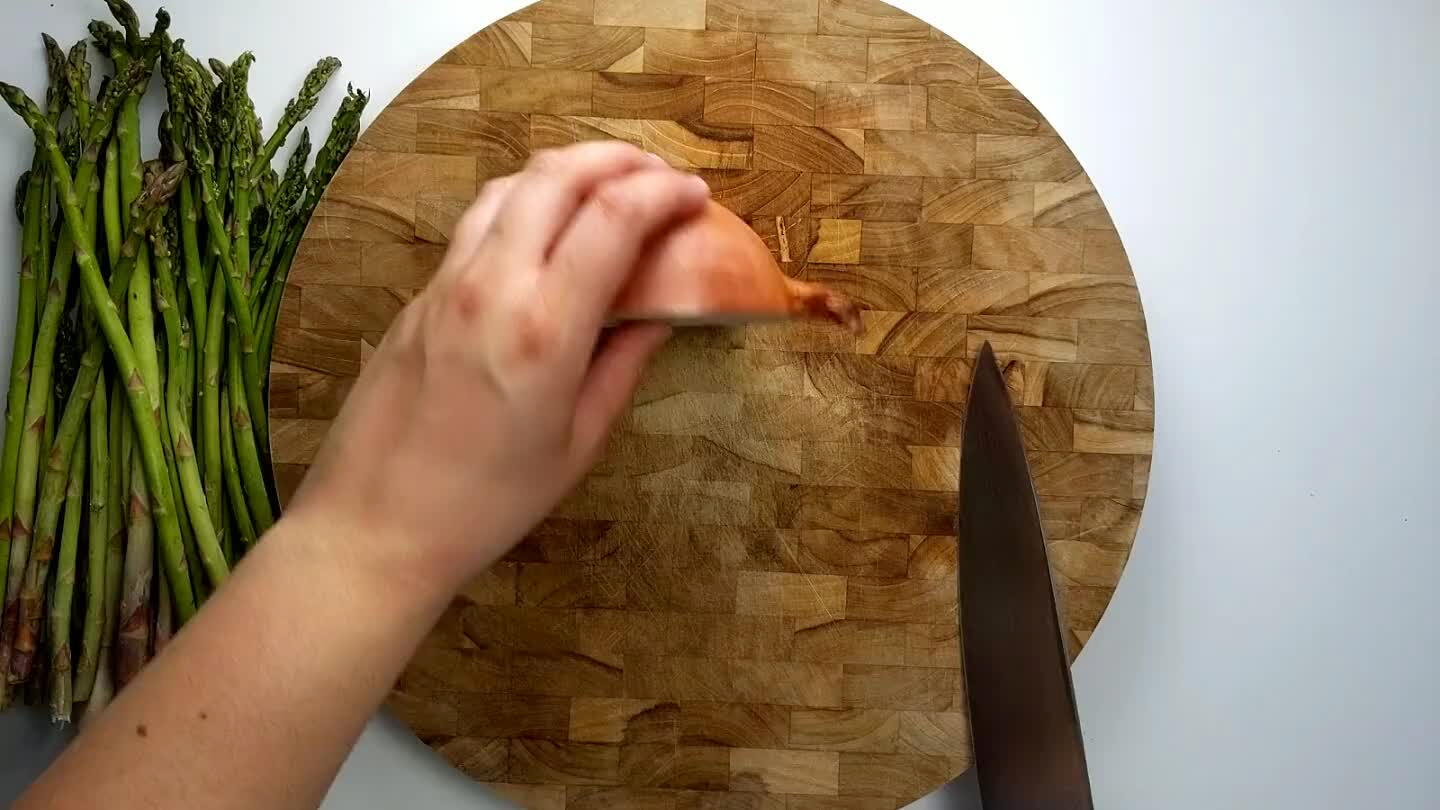 Cut the onion in half, cut off the stem side, and peel off papery skin leaving the root side in-tact. Using the knife parallel with the cutting board, make two cuts into the open face of the onion. Then turn the knife back and slice into thin strips. Cut perpendicularly to create a small dice.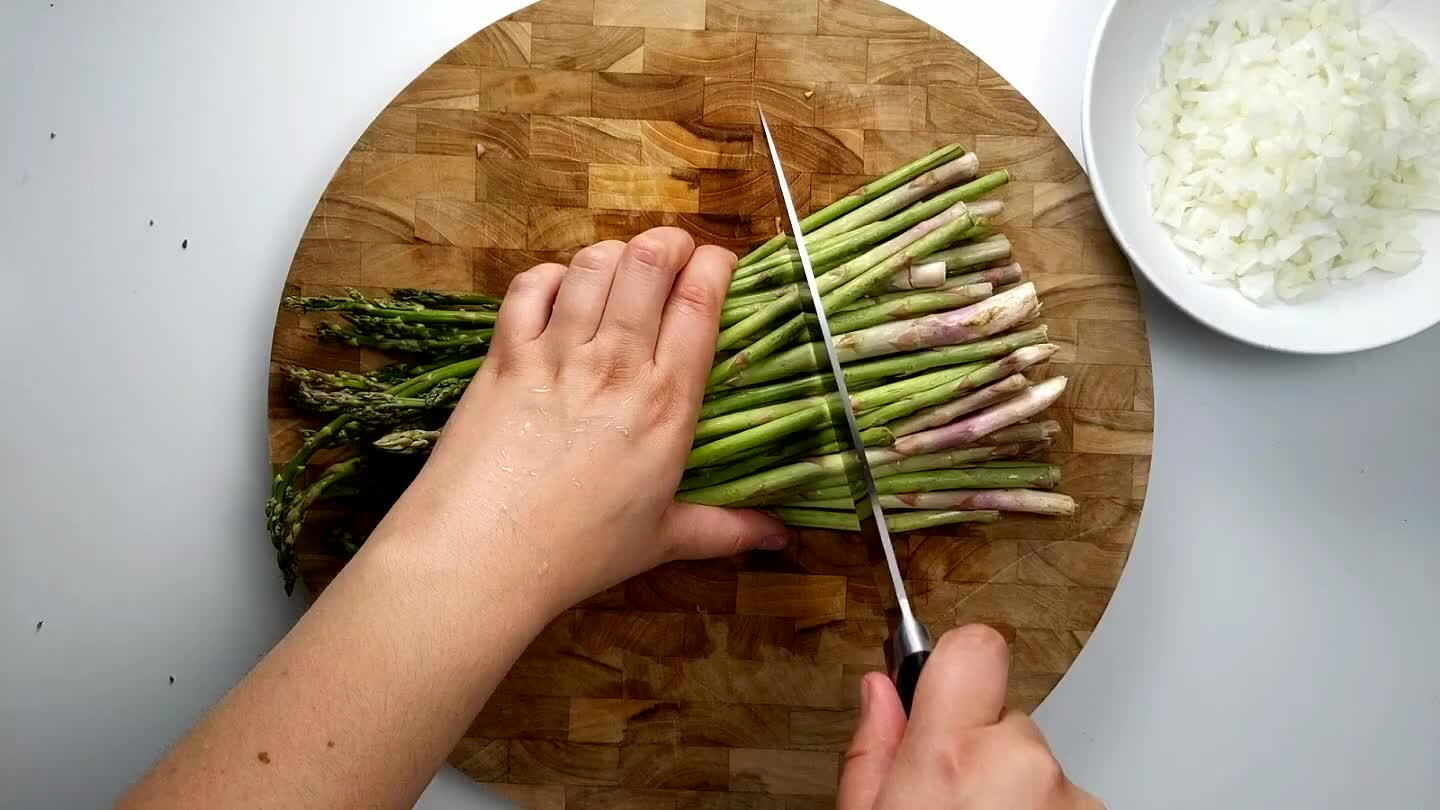 Cut the woody ends off of the asparagus, about 1 1/2 - 2 inches.
Add the meat, chopped onion, and bread crumbs to a large mixing bowl.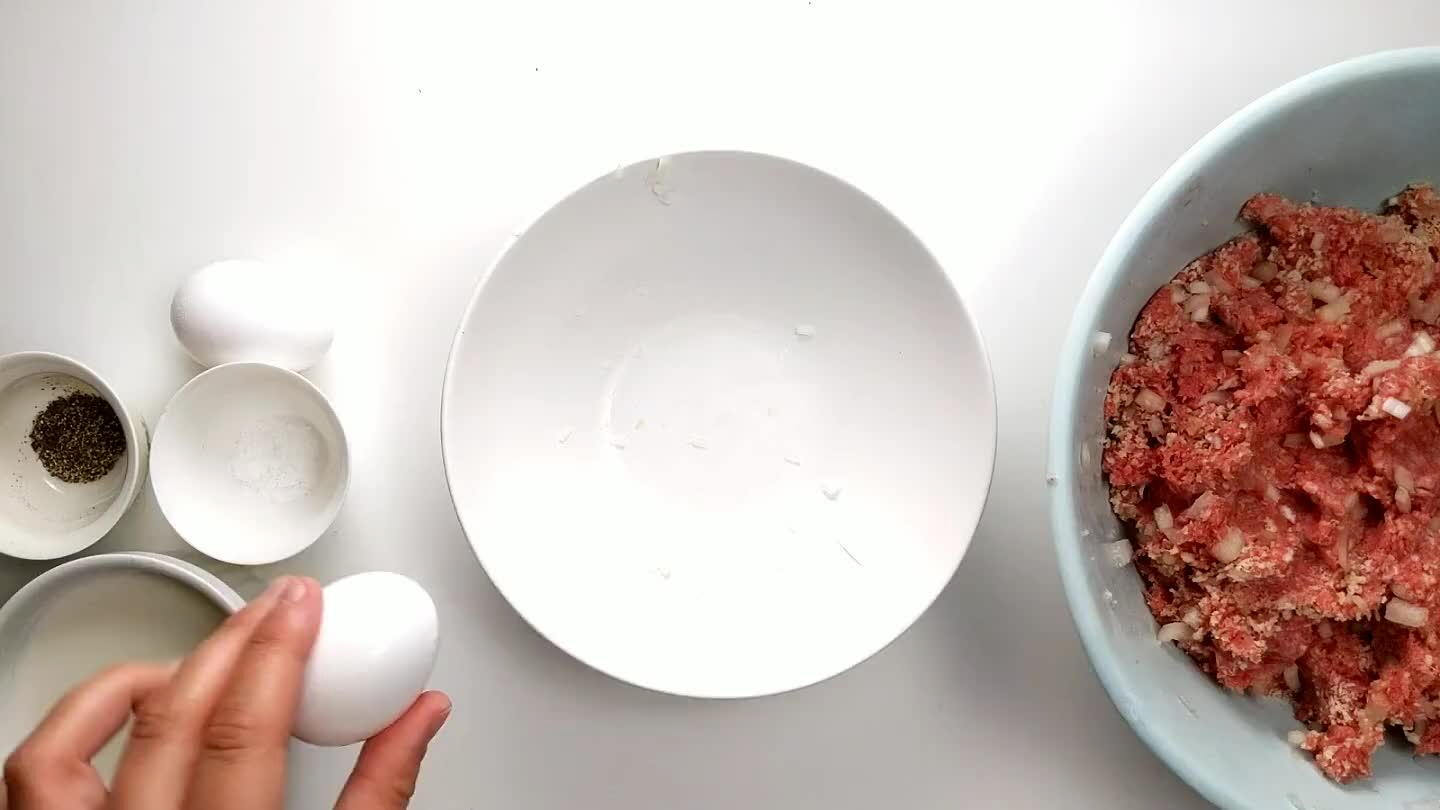 Crack the eggs into a smaller bowl and season with salt and pepper. Whisk the eggs and milk together.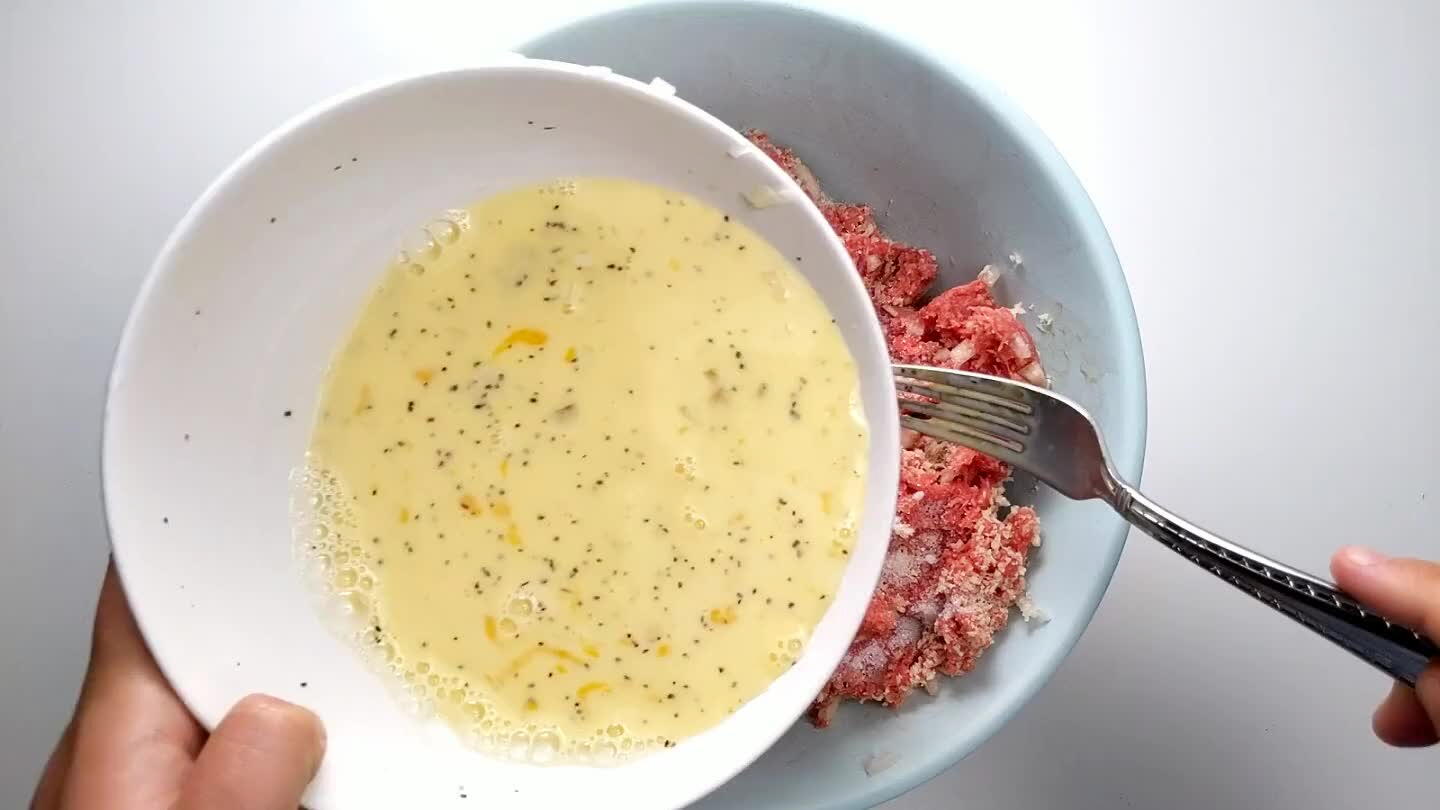 Slowly mix the egg and milk into the meat until fully combined.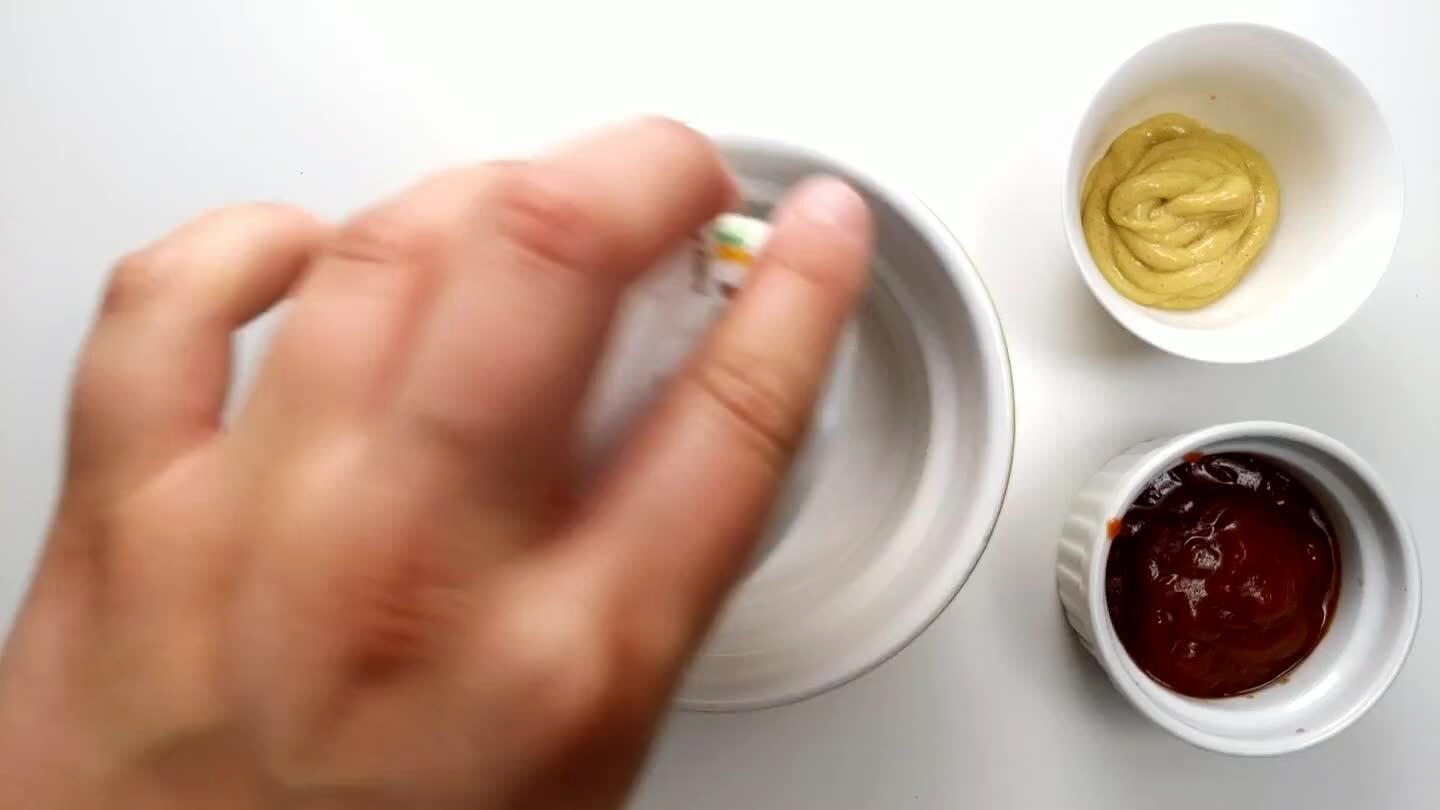 Add the brown sugar, ketchup, and mustard to a small bowl.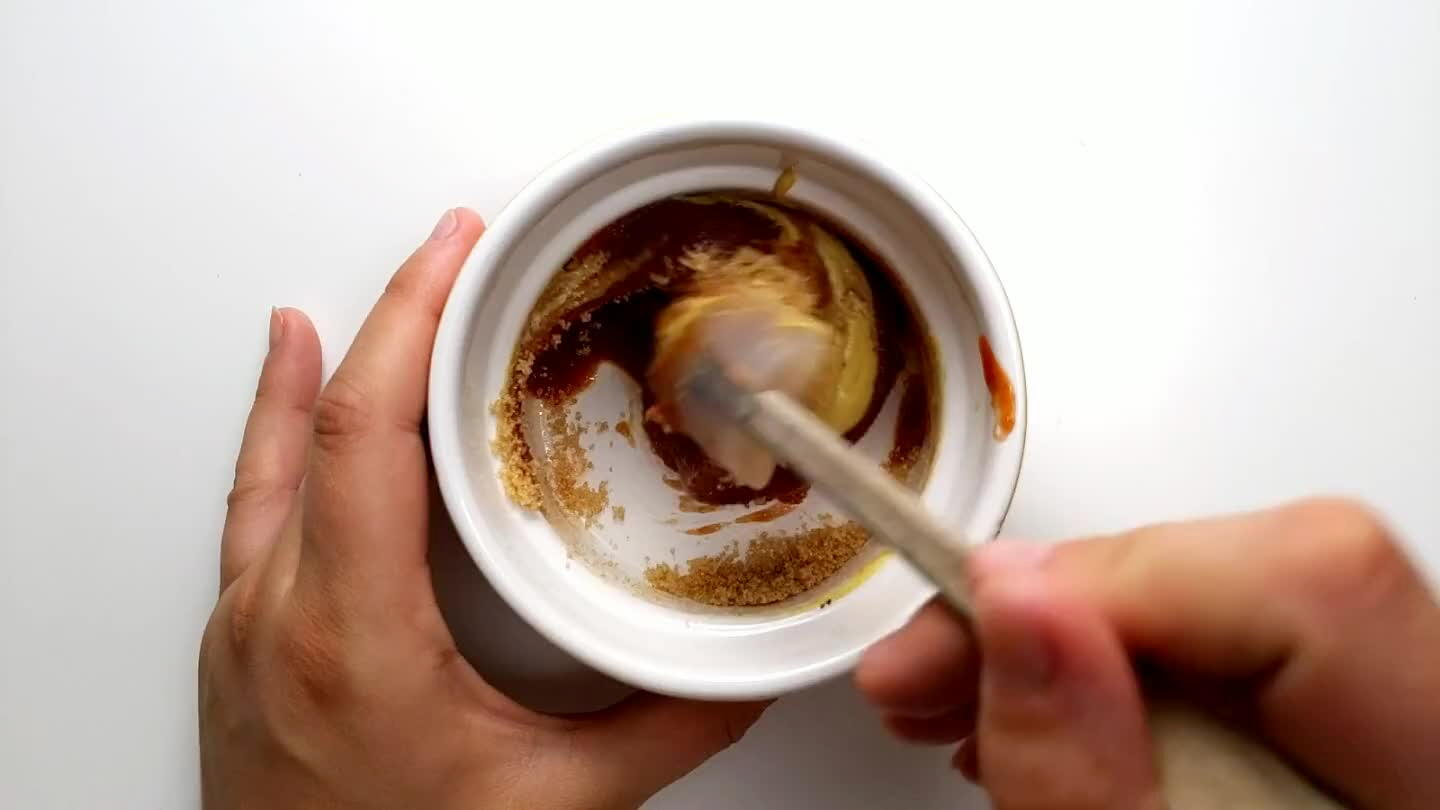 Use a spatula or small whisk to combine the glaze ingredients.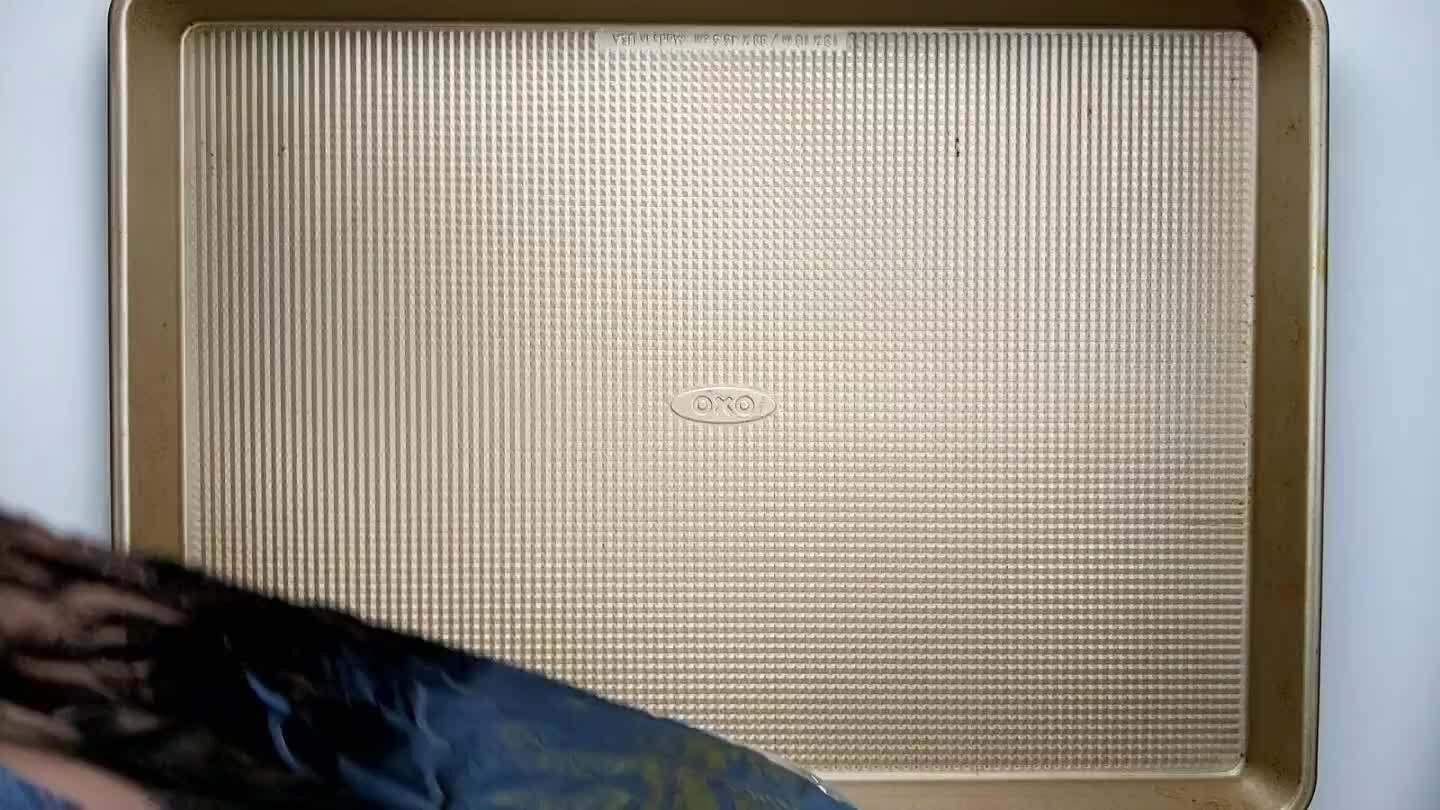 Line a pan with foil and add the asparagus. Drizzle with olive oil and sprinkle with salt and pepper.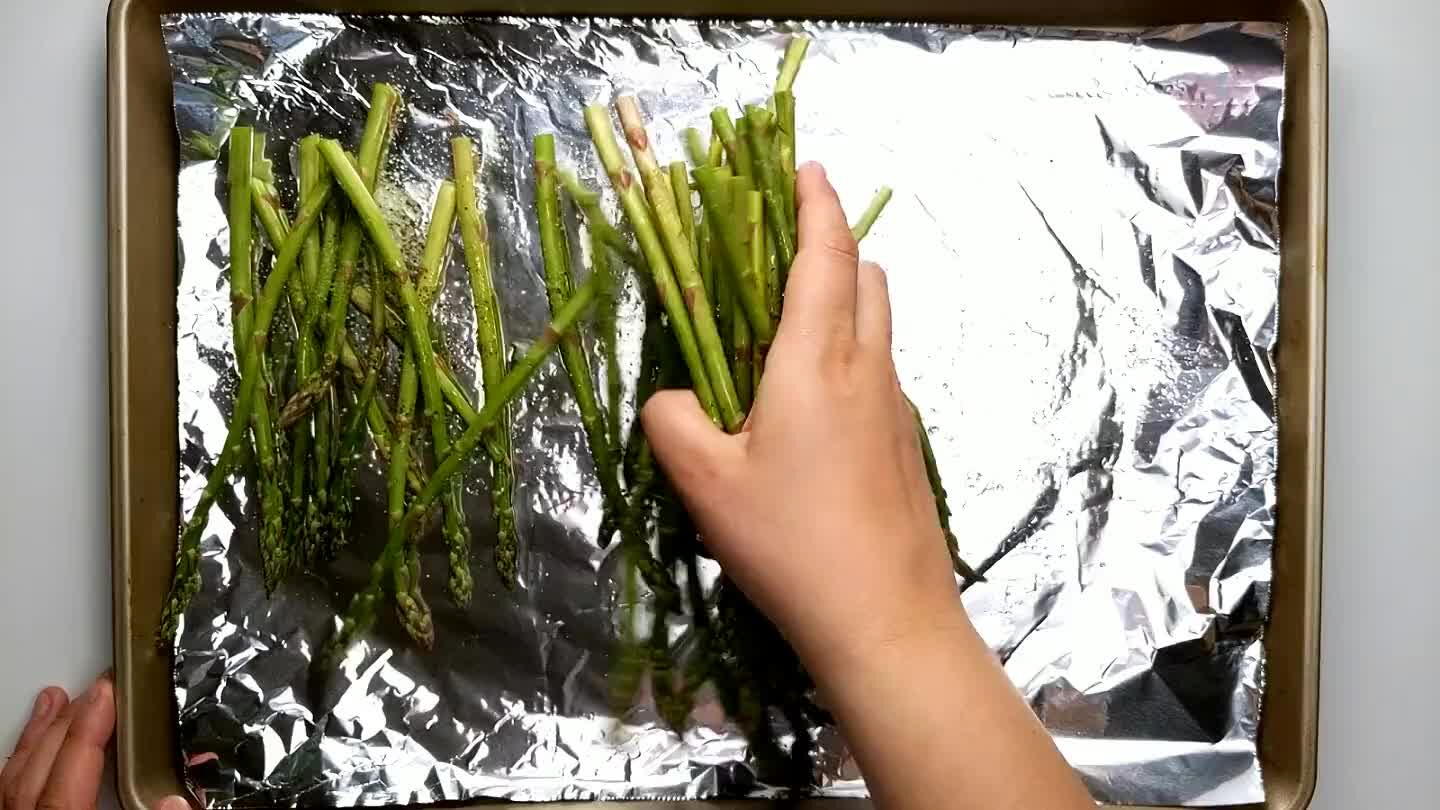 Toss the asparagus with the oil and seasonings until evenly coated.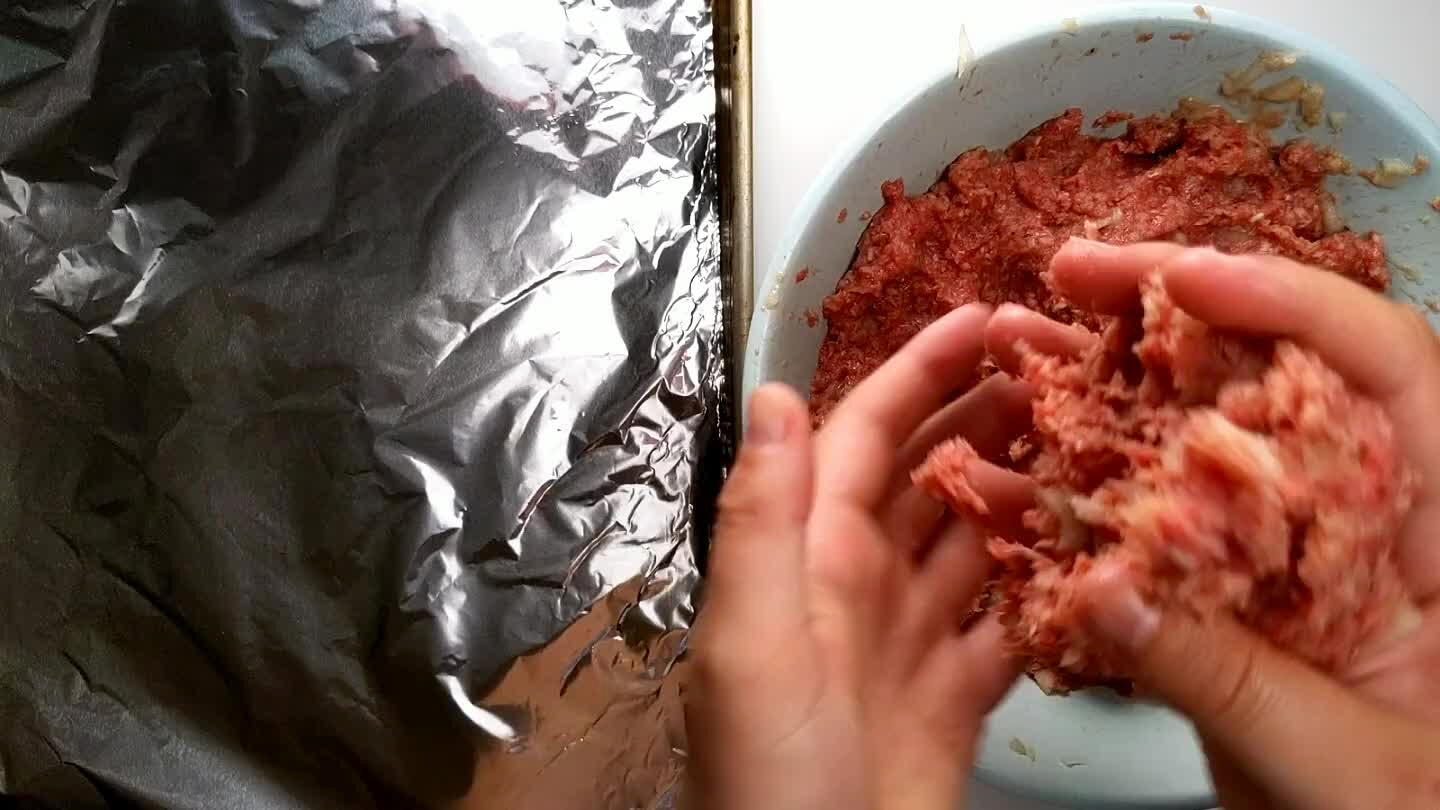 Form handfull sized loaves and place onto foil lined pan.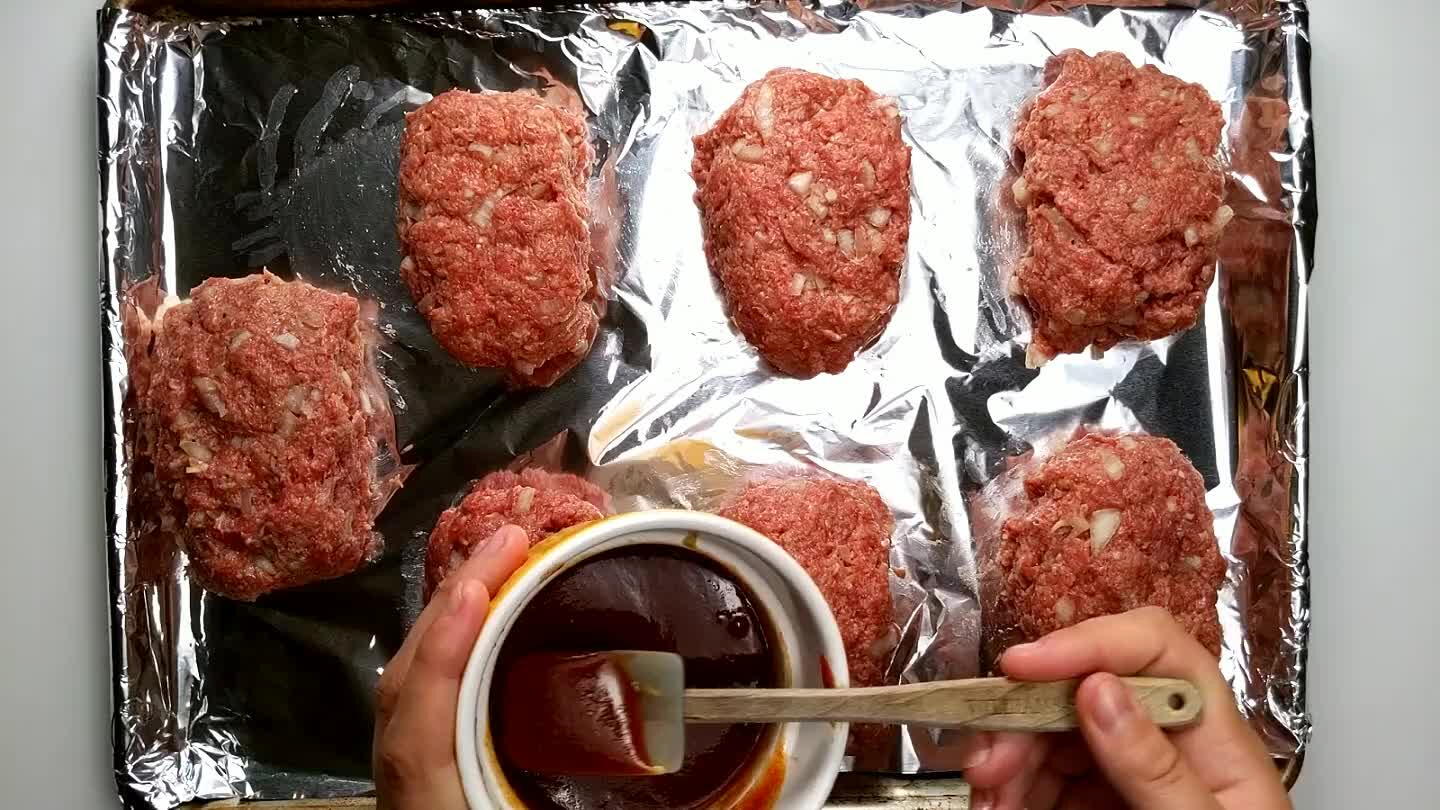 Spoon the glaze over the loaves and spread with the back of a spoon.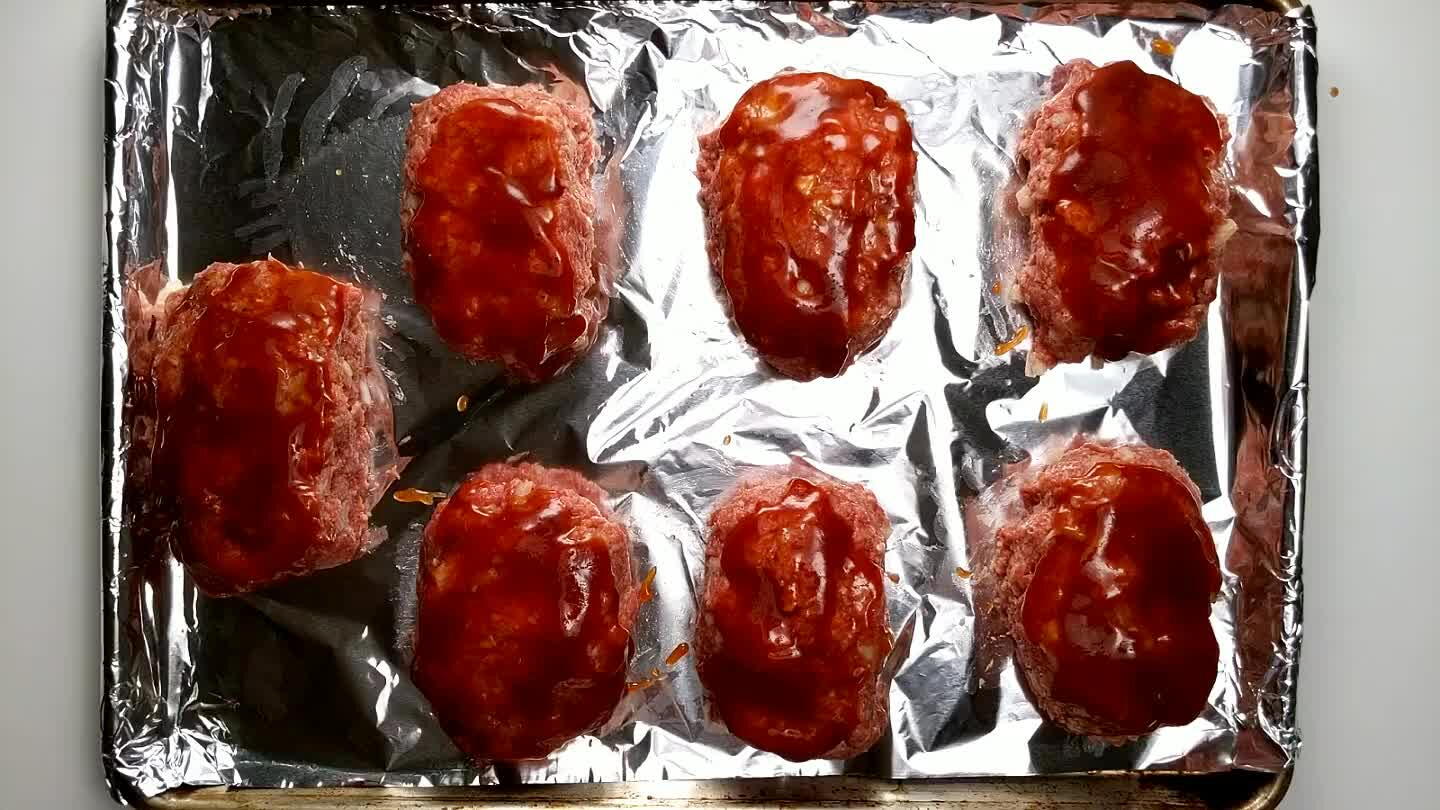 Bake for 20 minutes.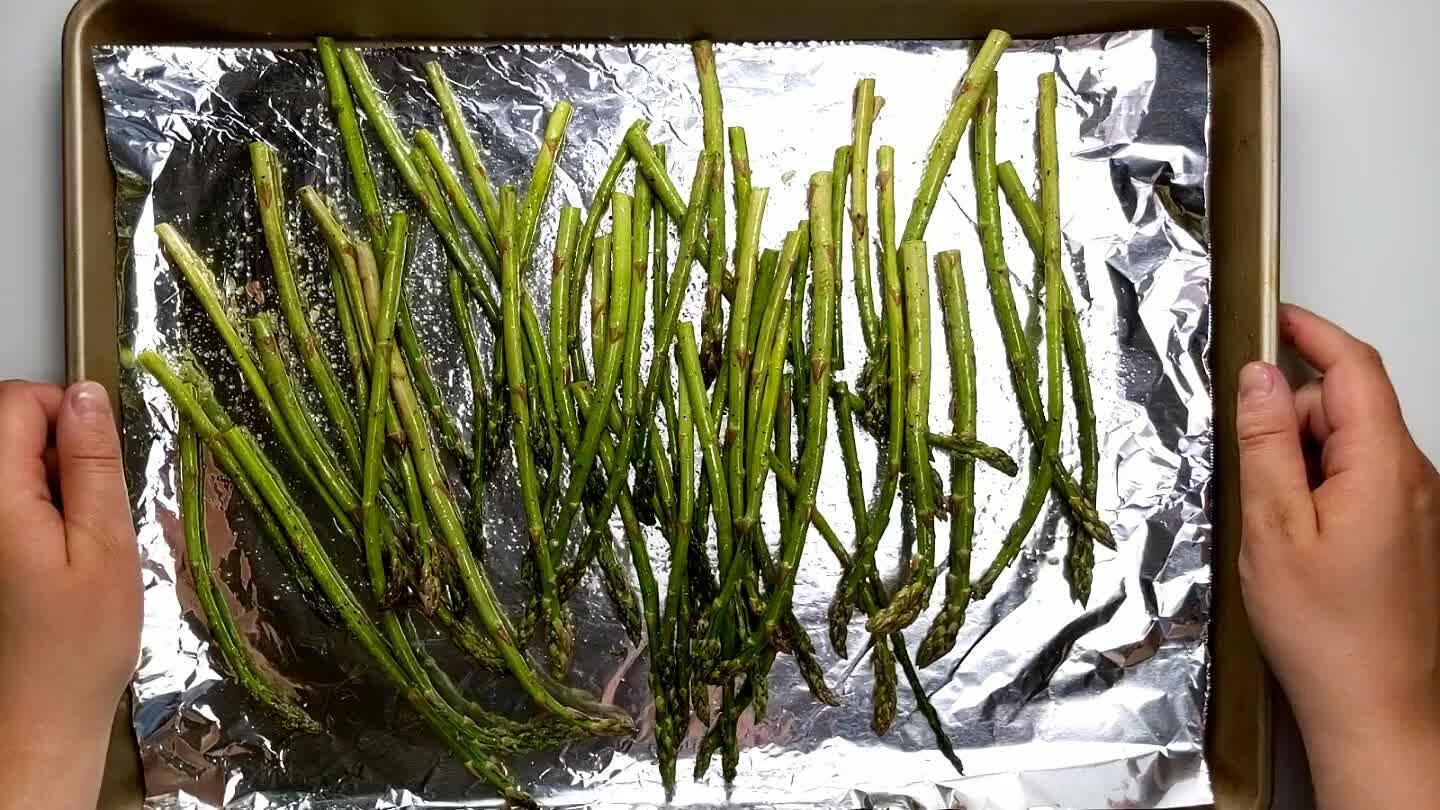 After 10 minutes of the meatloaves being in he oven, add the asparagus to the oven to cook for the remaining 10 minutes. Asparagus comes in various sizes so may take slightly longer if the stalks are thicker.