Honey Roasted Butternut Squash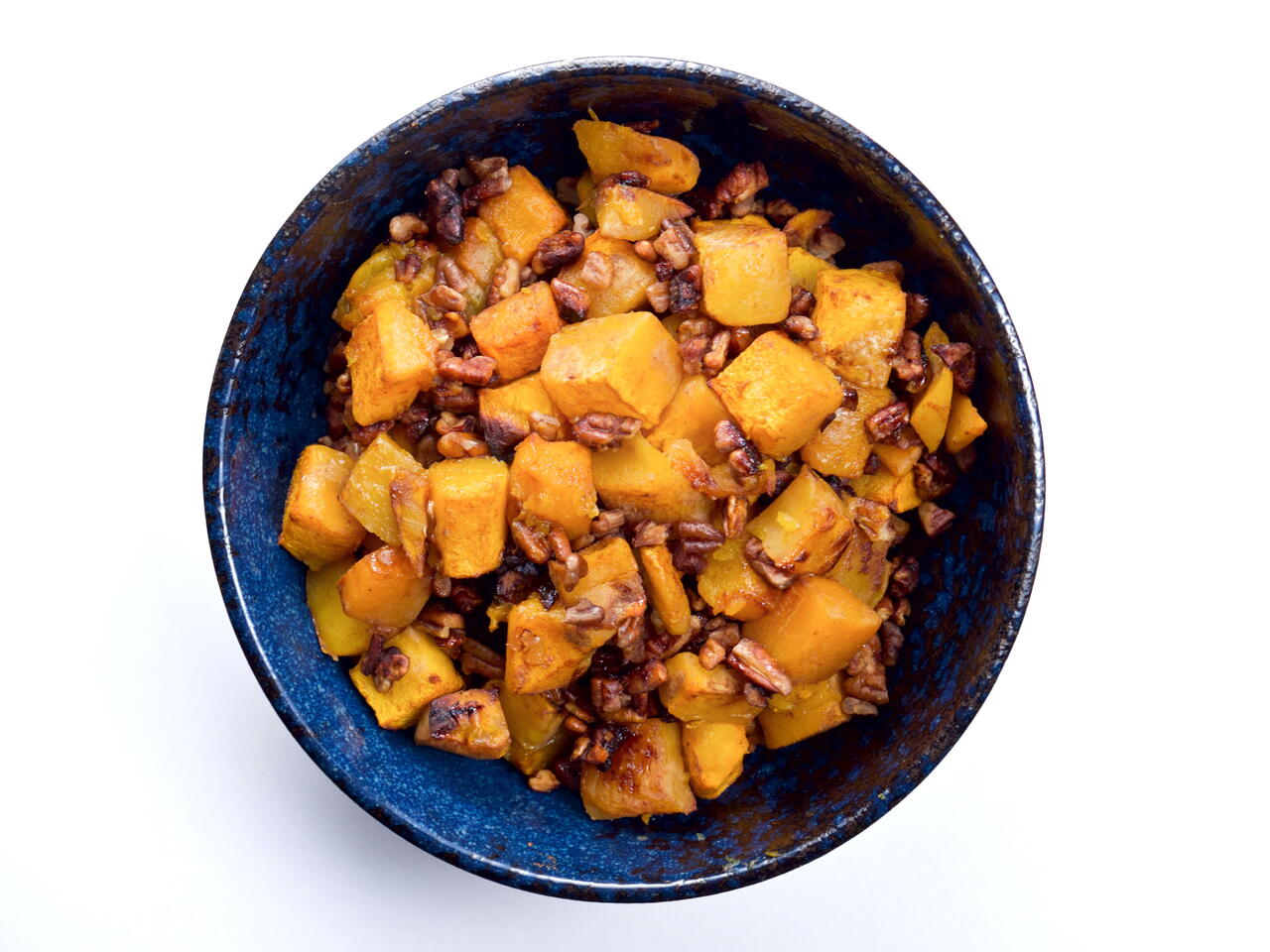 What you will need
20 oz. diced Butternut Squash
1 cup Pecans
1 Tbsp Honey
1/2 tsp Cinnamon
(Nutritional facts 154 calories, 11.33 g fat, 14.26 g carbohydrates, 2.26 g protein, undefined mg cholesterol, 4 mg sodium)
How to cook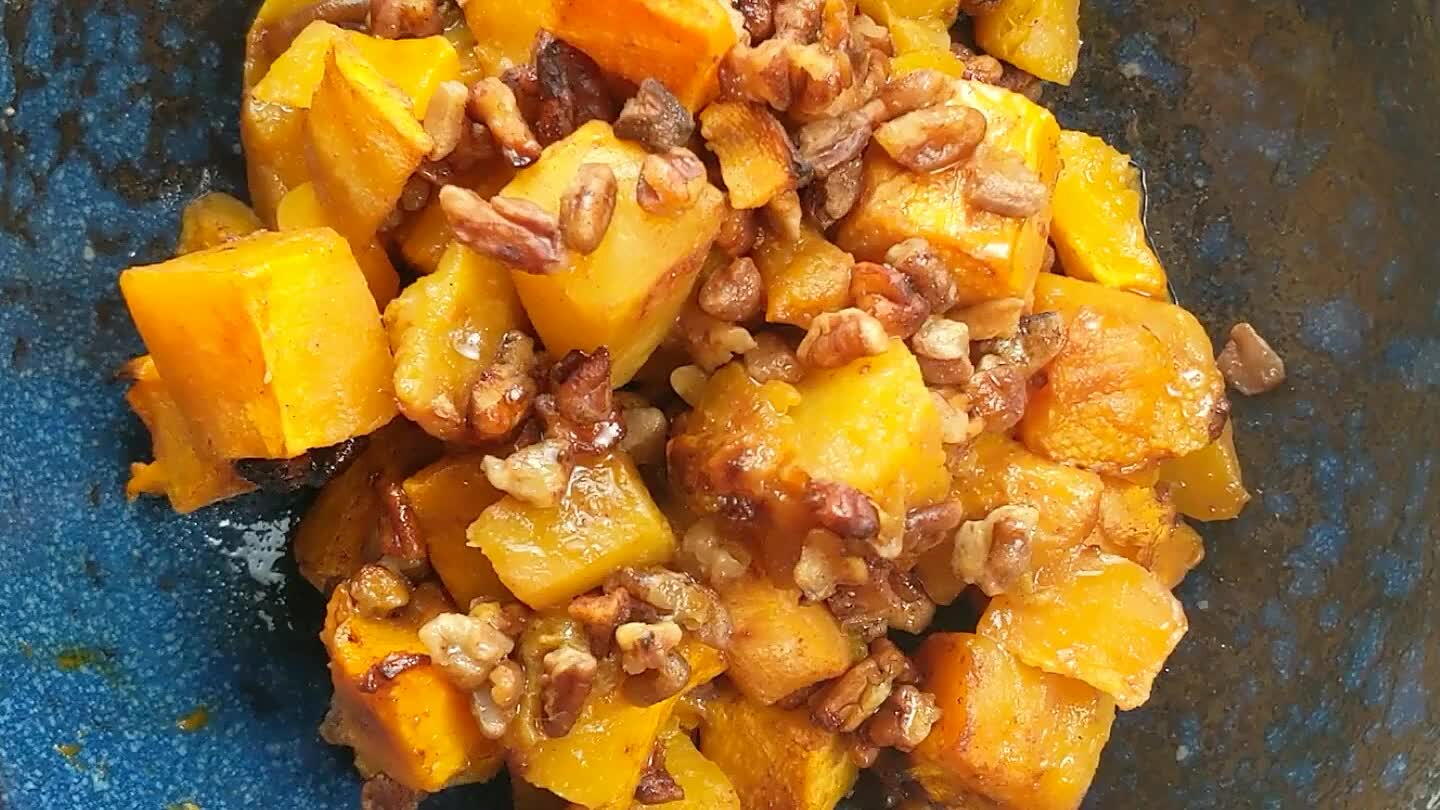 Preheat oven to 400°F
Preheat oven to 400°F.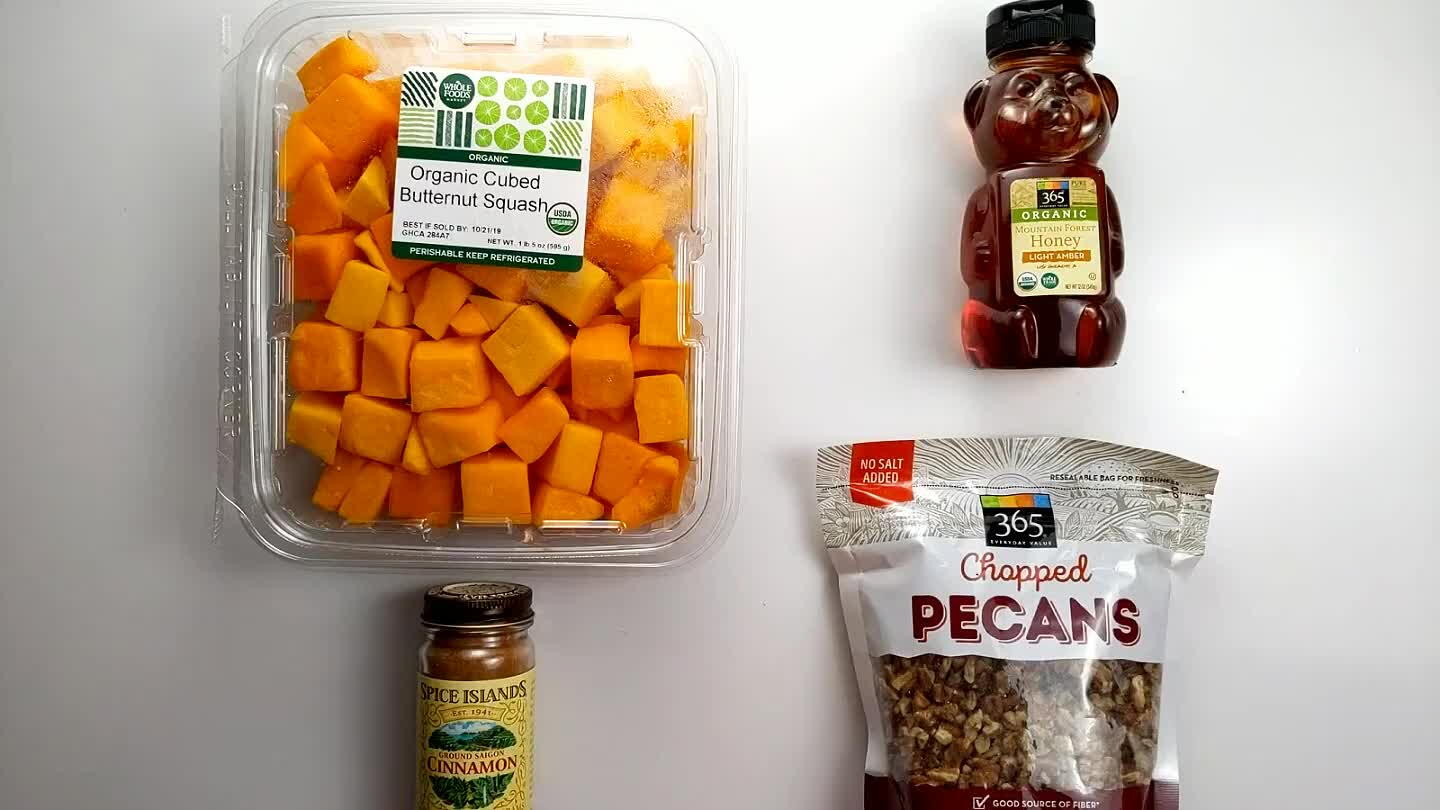 Gather the ingredients.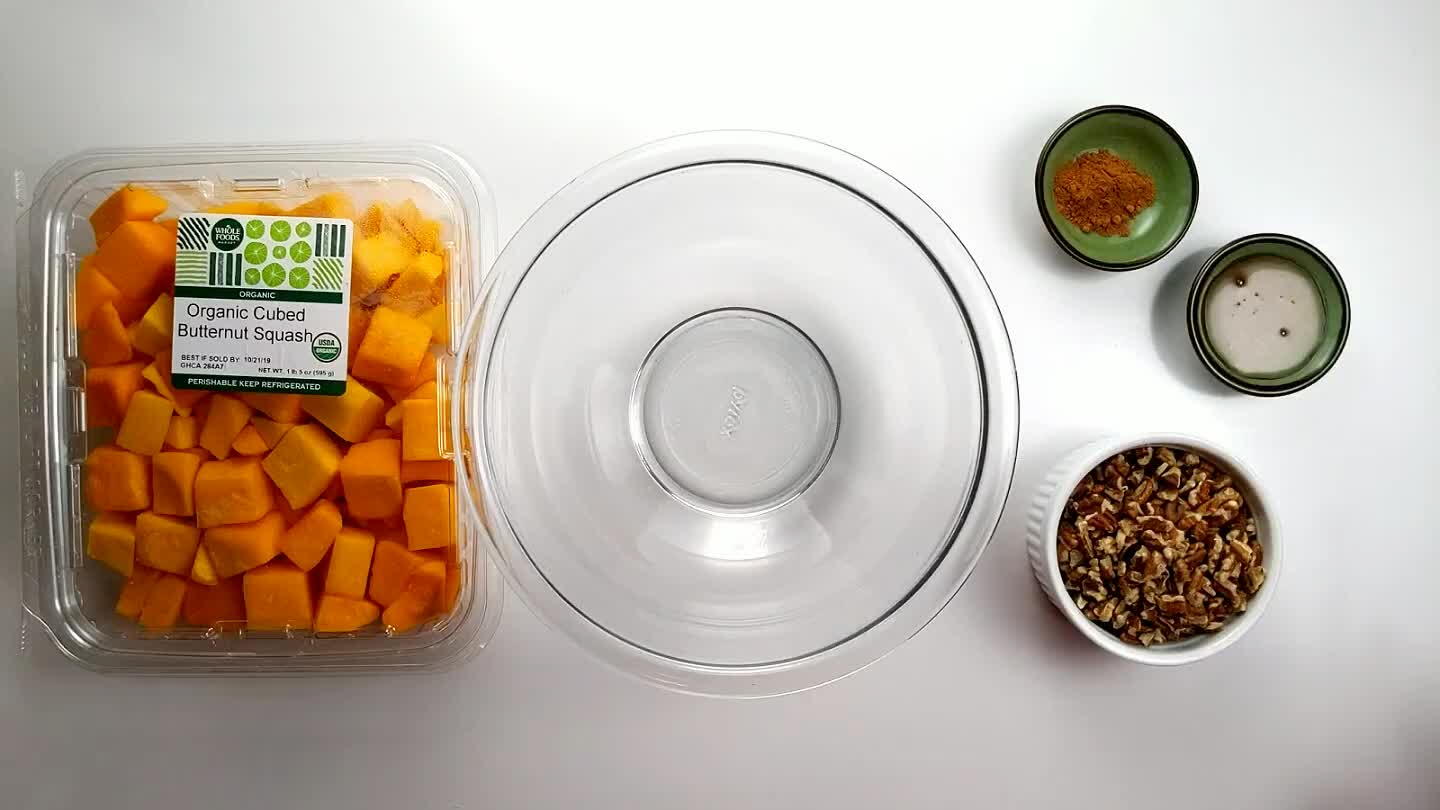 Pour the honey in a large mixing bowl.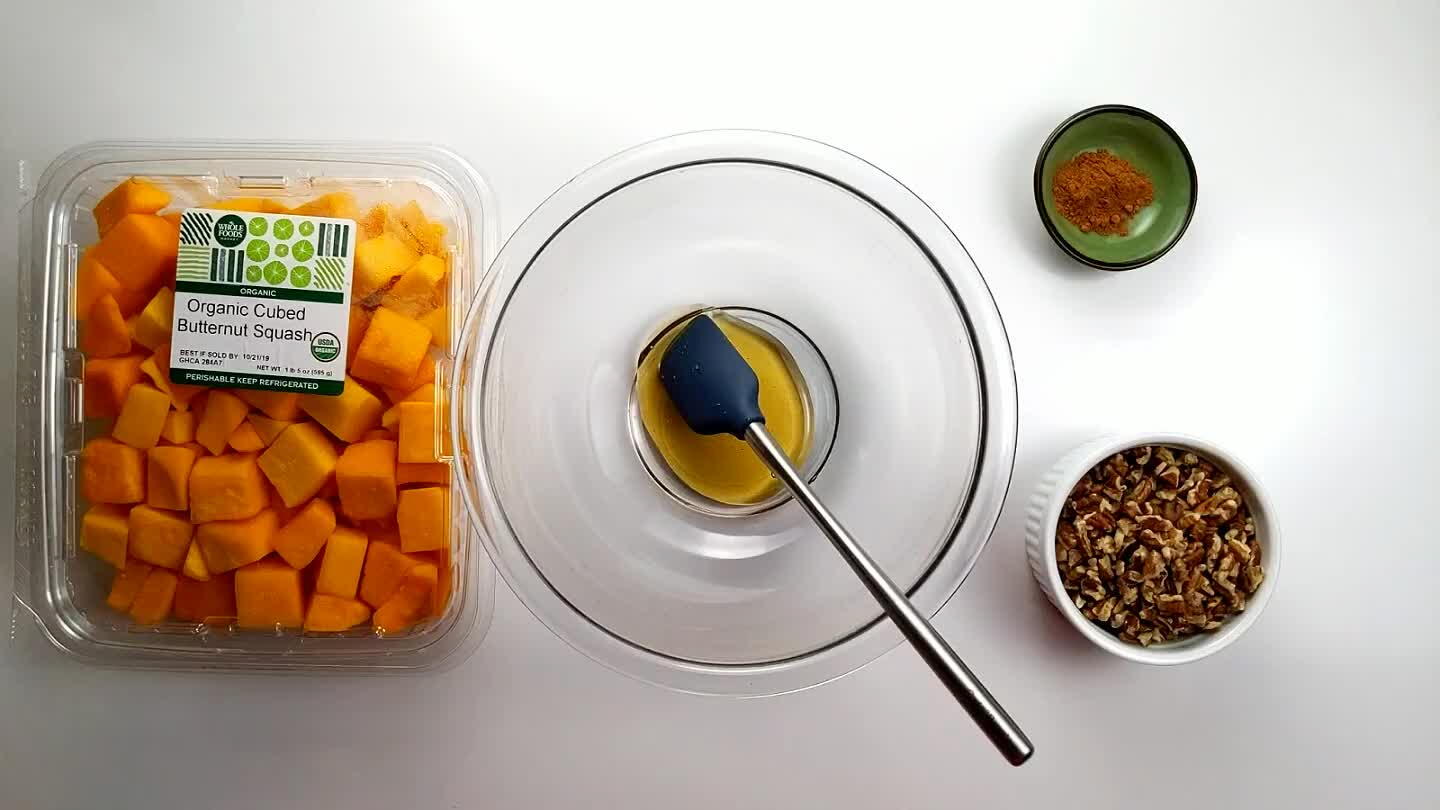 Add the cinnamon. Mix the cinnamon into the honey.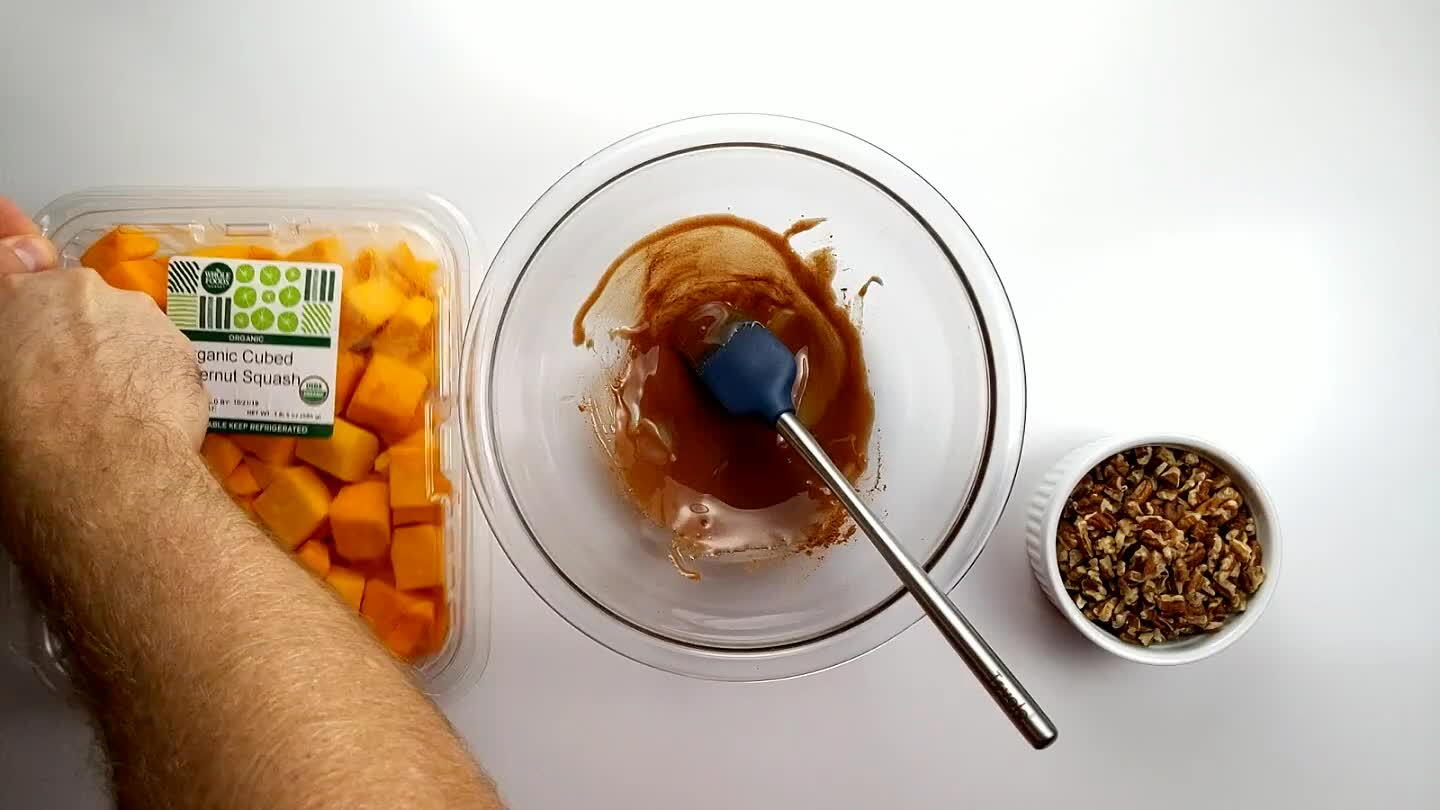 Add the diced butternut squash.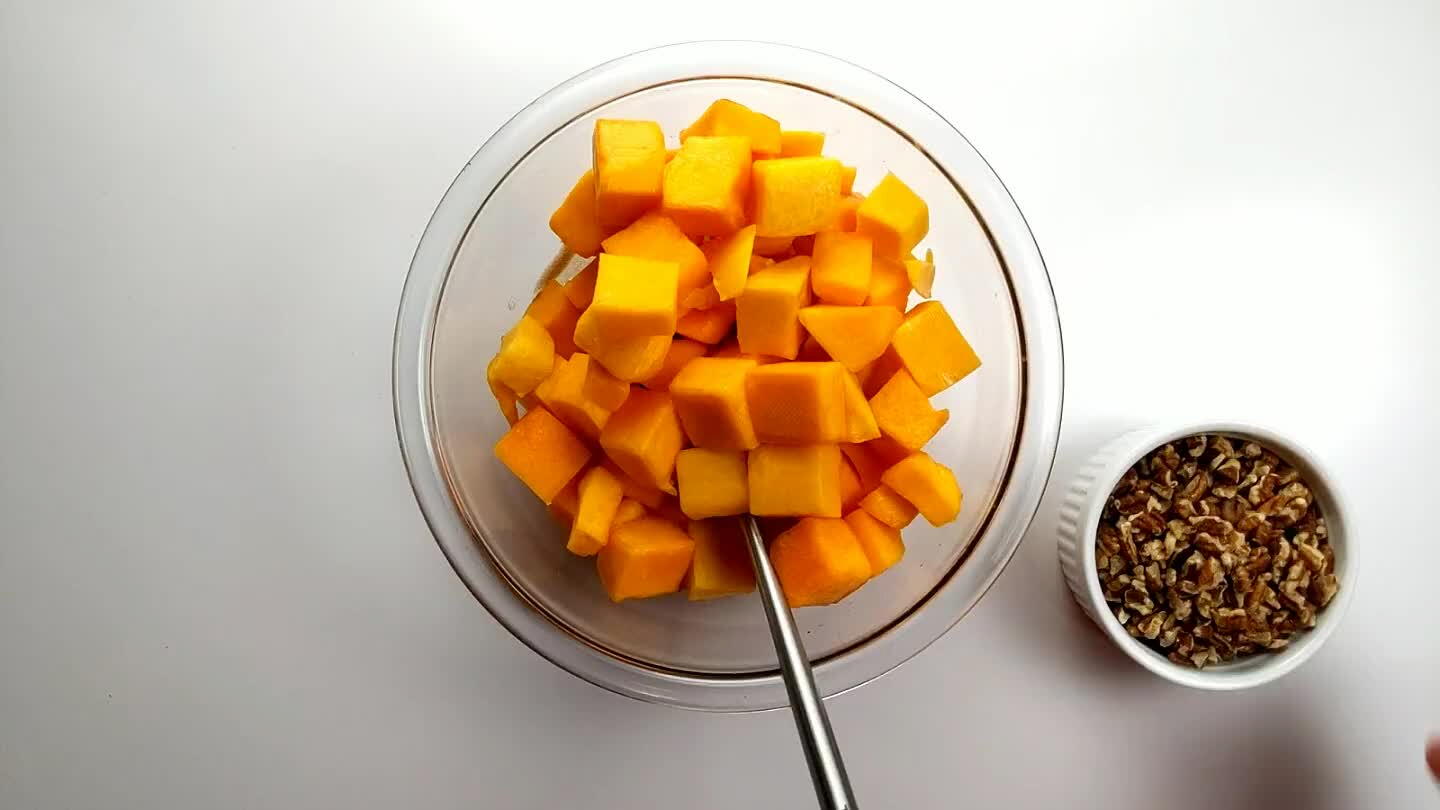 Add the chopped pecans. Mix well to coat the squash and nuts in honey and cinnamon.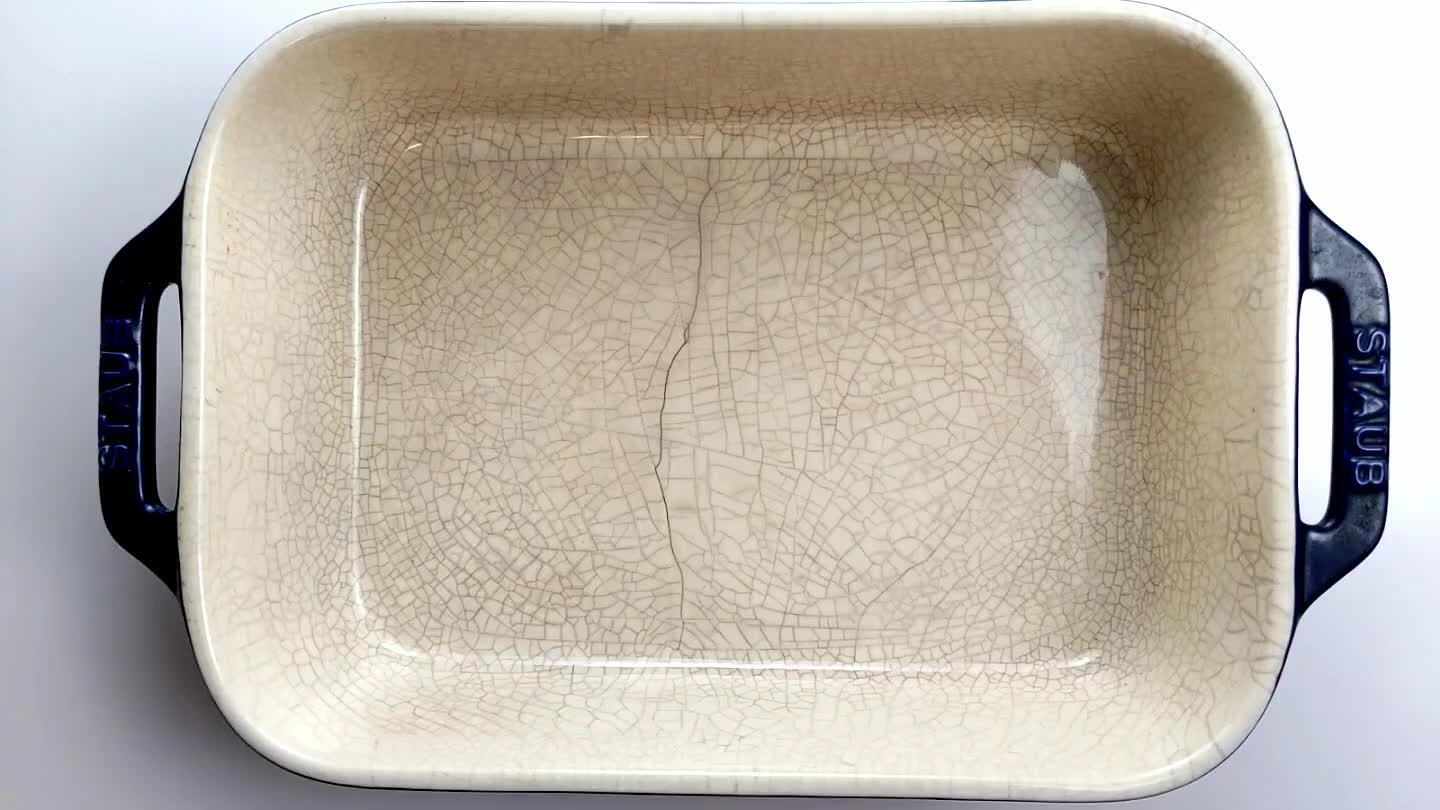 Line a baking dish with parchment. I used a 13" x 9" casserole dish but a baking sheet or similar dish will work fine.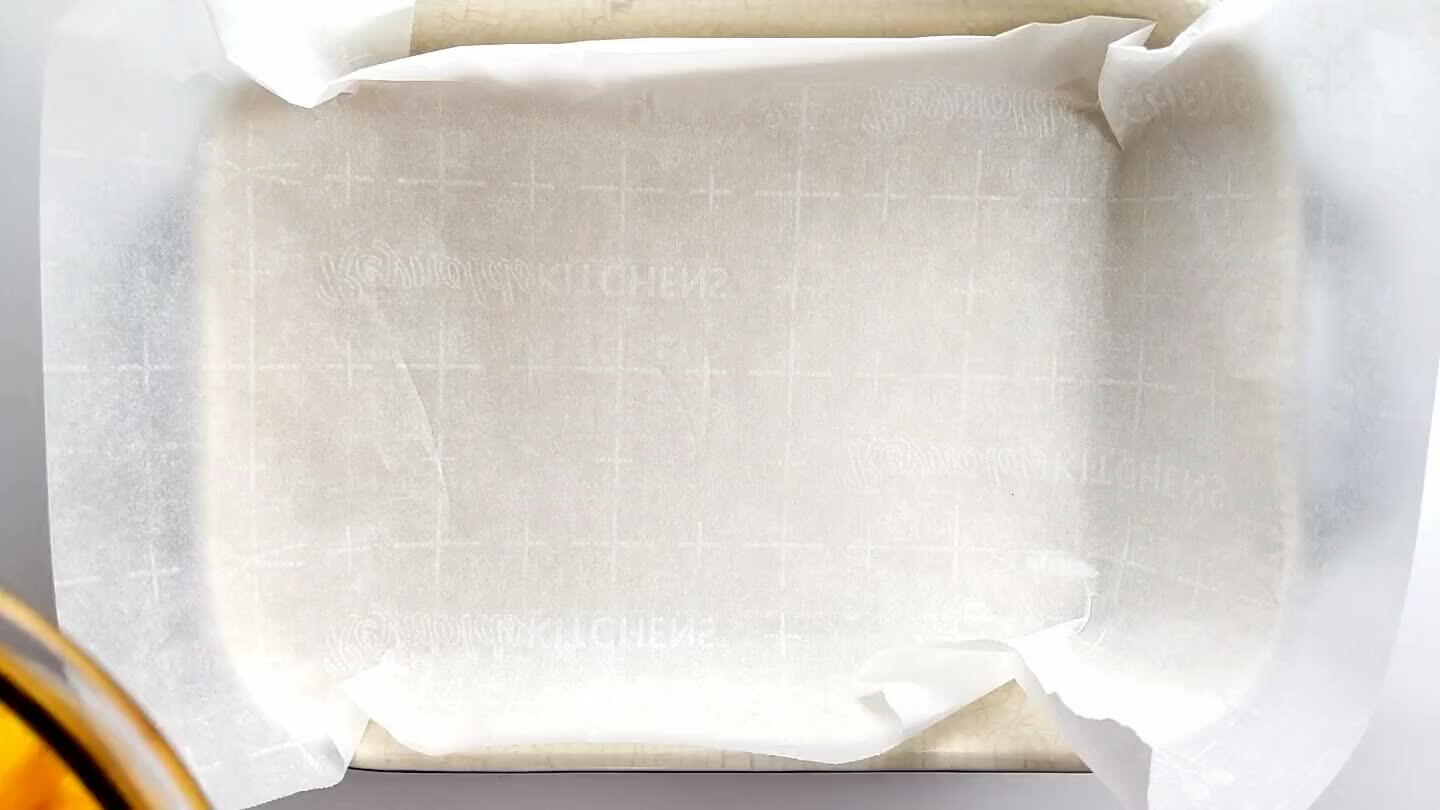 Spread the squash mixture out in the baking dish.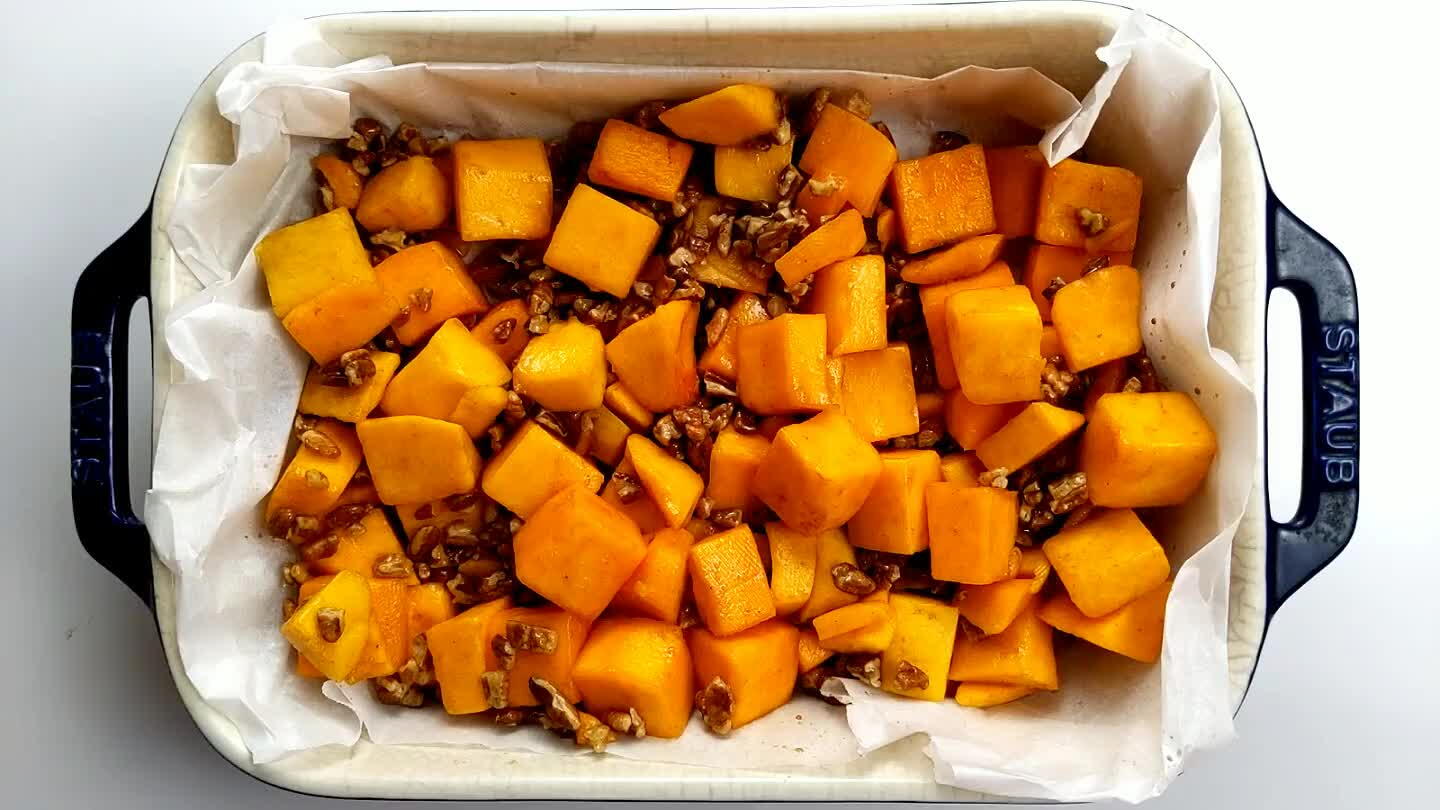 Bake for about 60 minutes, or until squash is tender.