How to Cook Pork Chops On Stove
pan fried on a cast iron skillet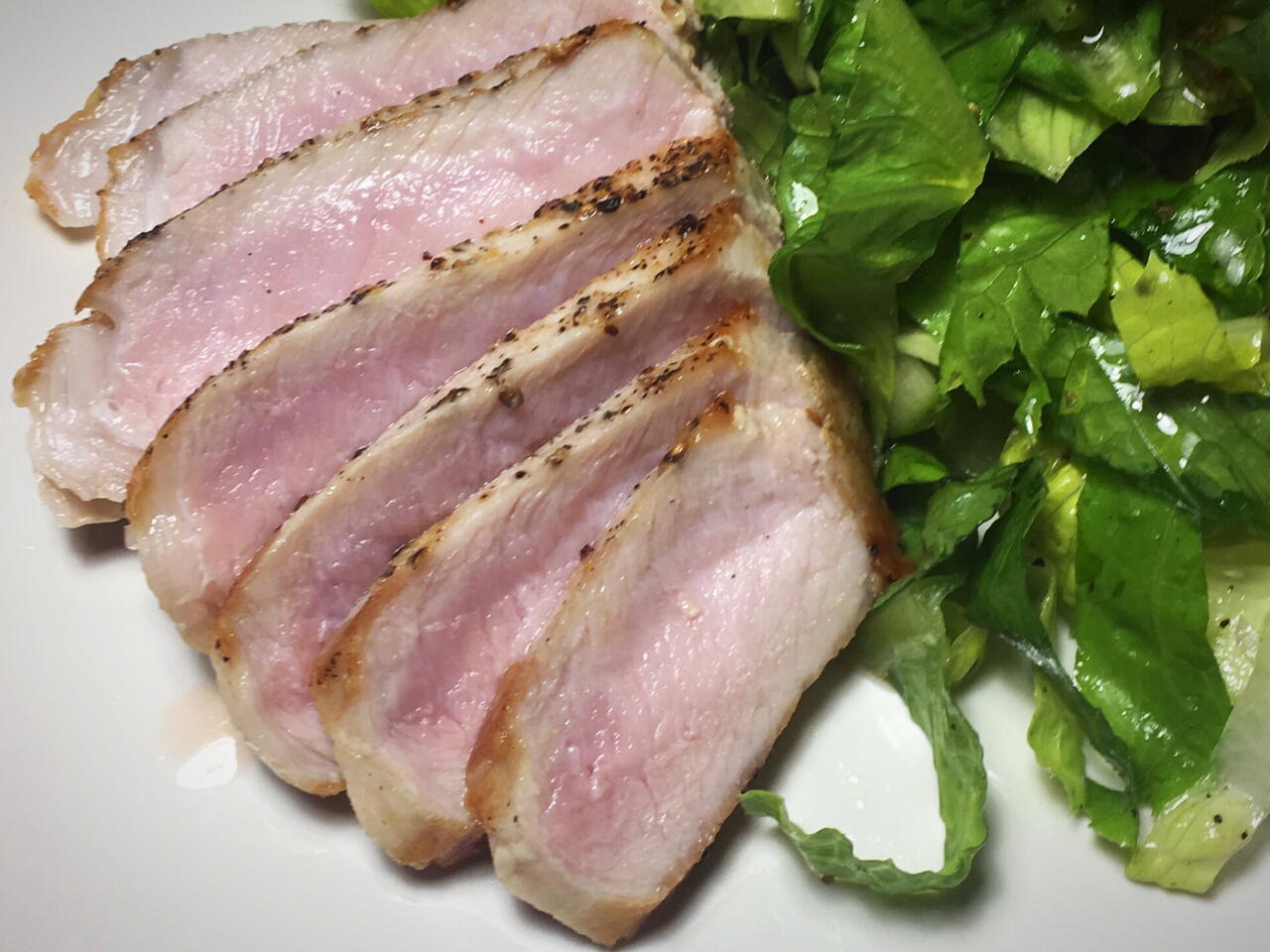 Recipe video made by Ryan
Published on 12/05/2017, viewed by 14102 , 5 Comments
Beginner cooks sometimes have a lot of anxiety about cooking meat. This is just a no-frills, no worries, method of cooking pork chops.
What you will need
2 thick pork chops
Salt
Pepper
Cooking oil
How to cook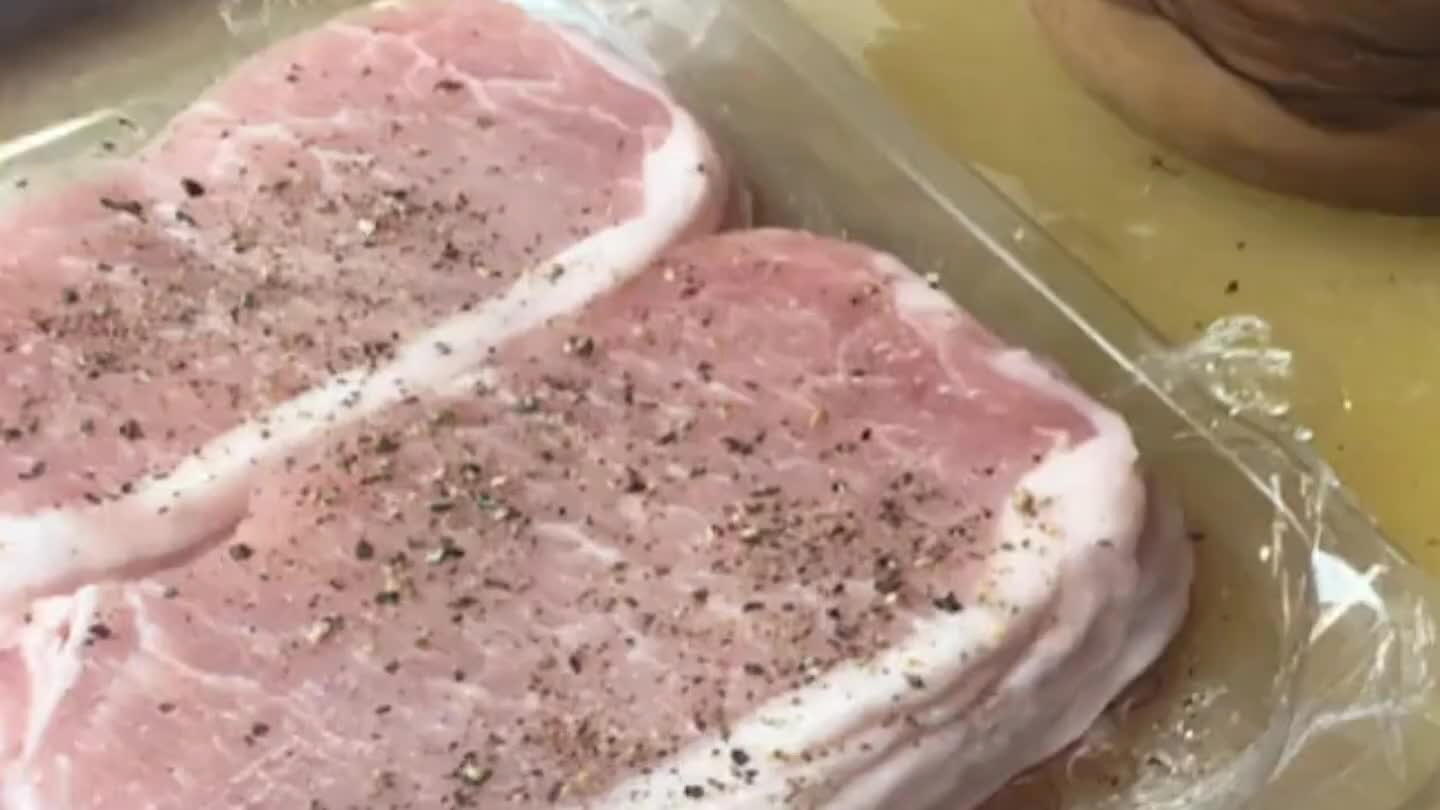 Give your pork chops a healthy coating of salt and pepper on both sides.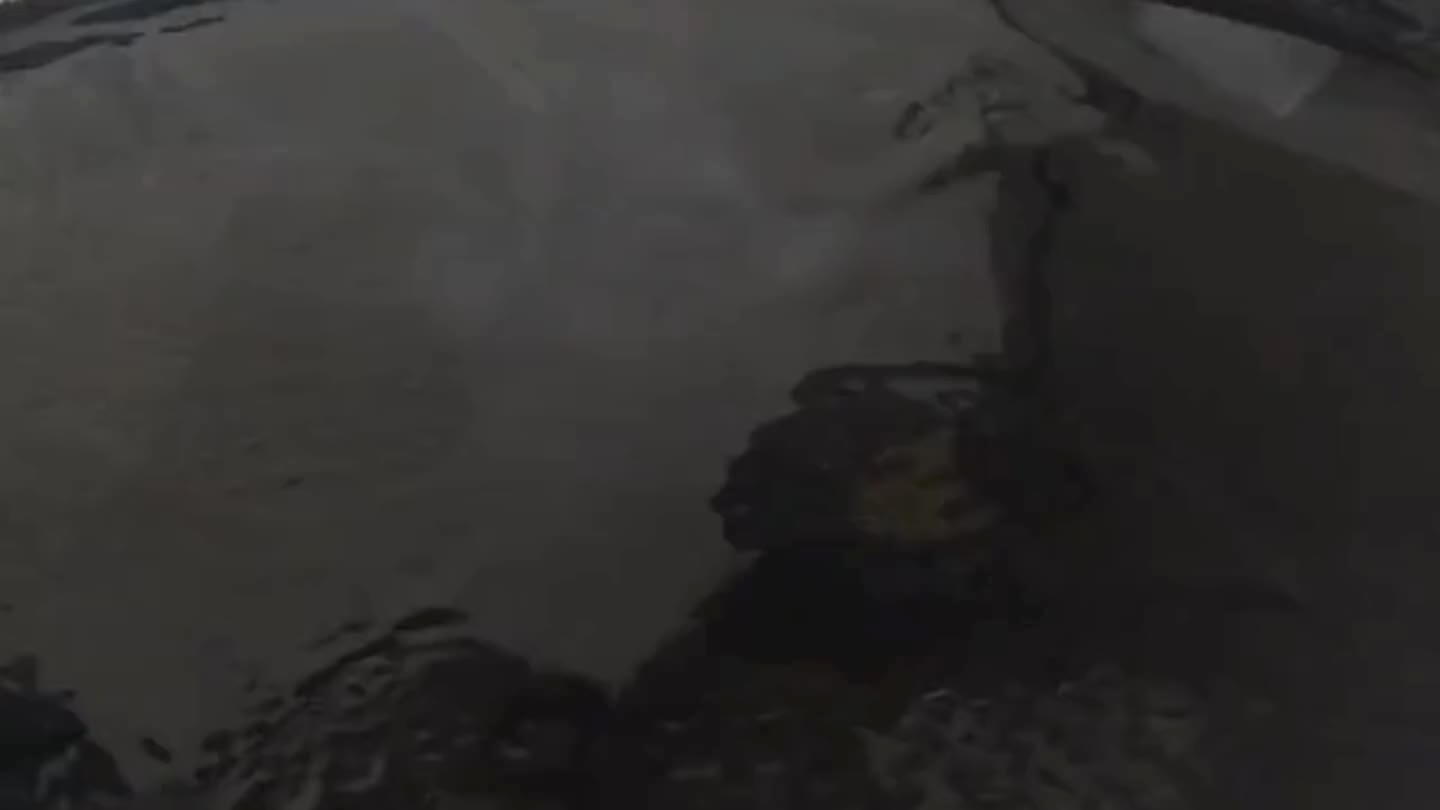 Heat some cooking oil in a cast iron skillet. I use olive oil and wait for the pan to just begin to smoke.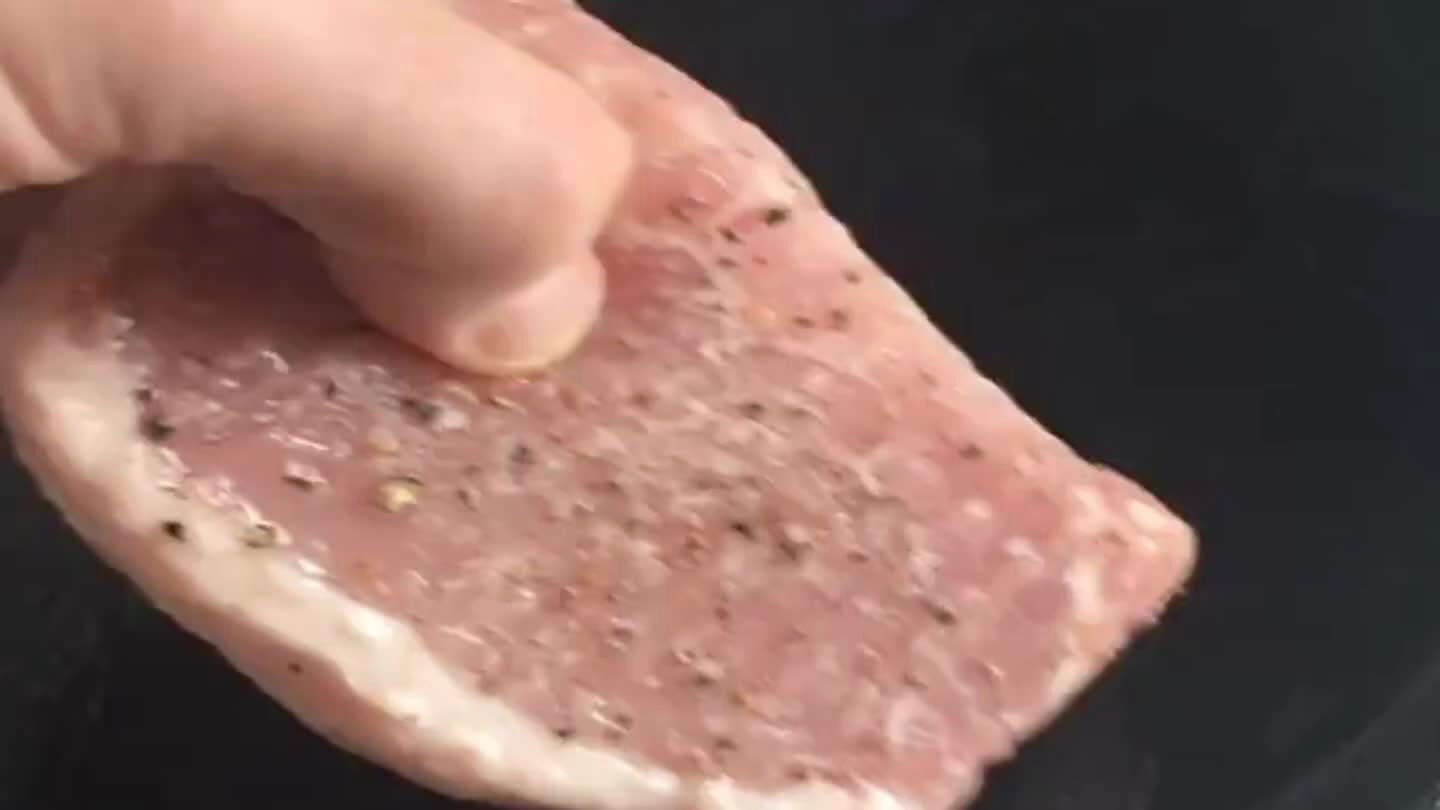 Carefully lay those guys in the pan.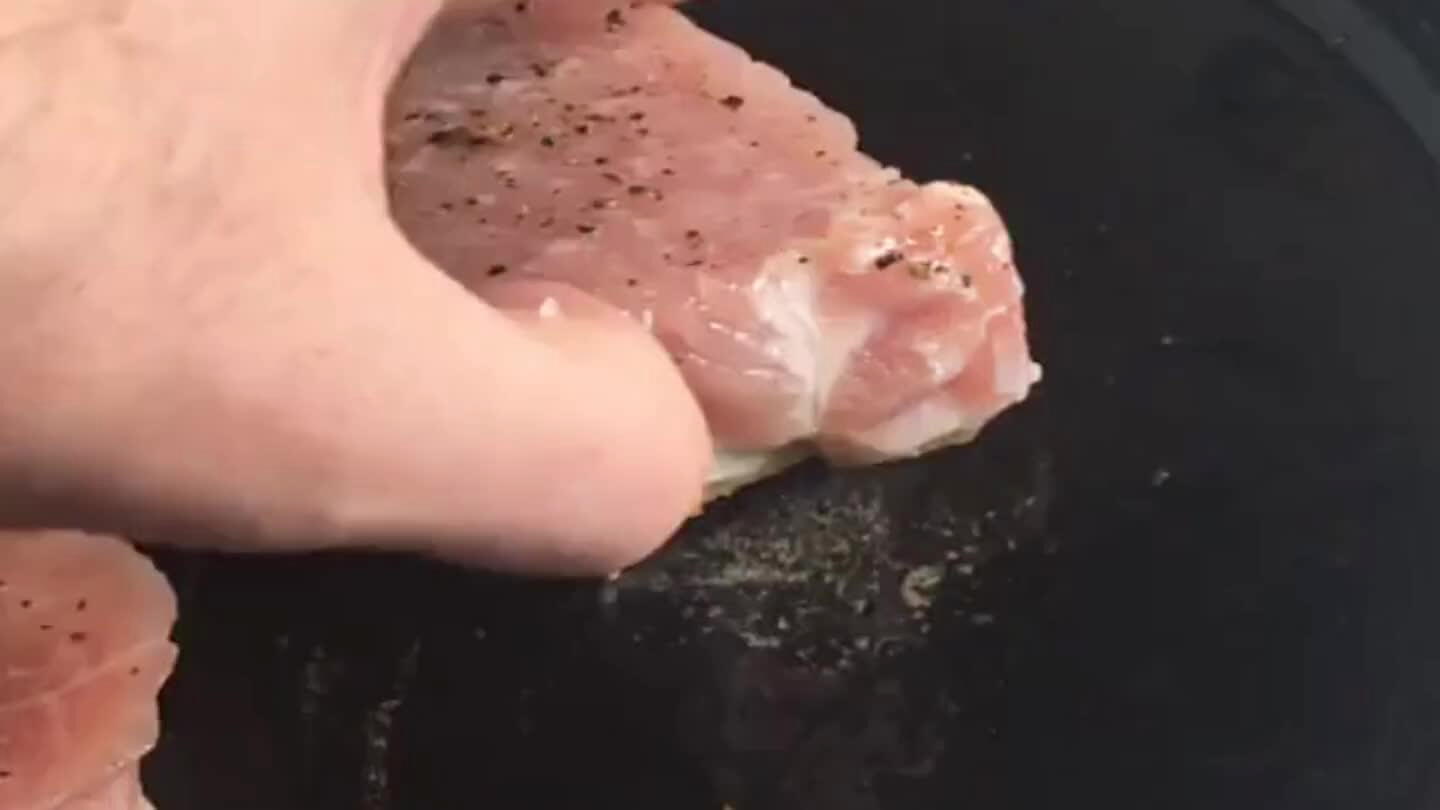 Give them a few minutes to brown. Try to get comfortable with the heat. Use your hands if you can. You can peek if you want.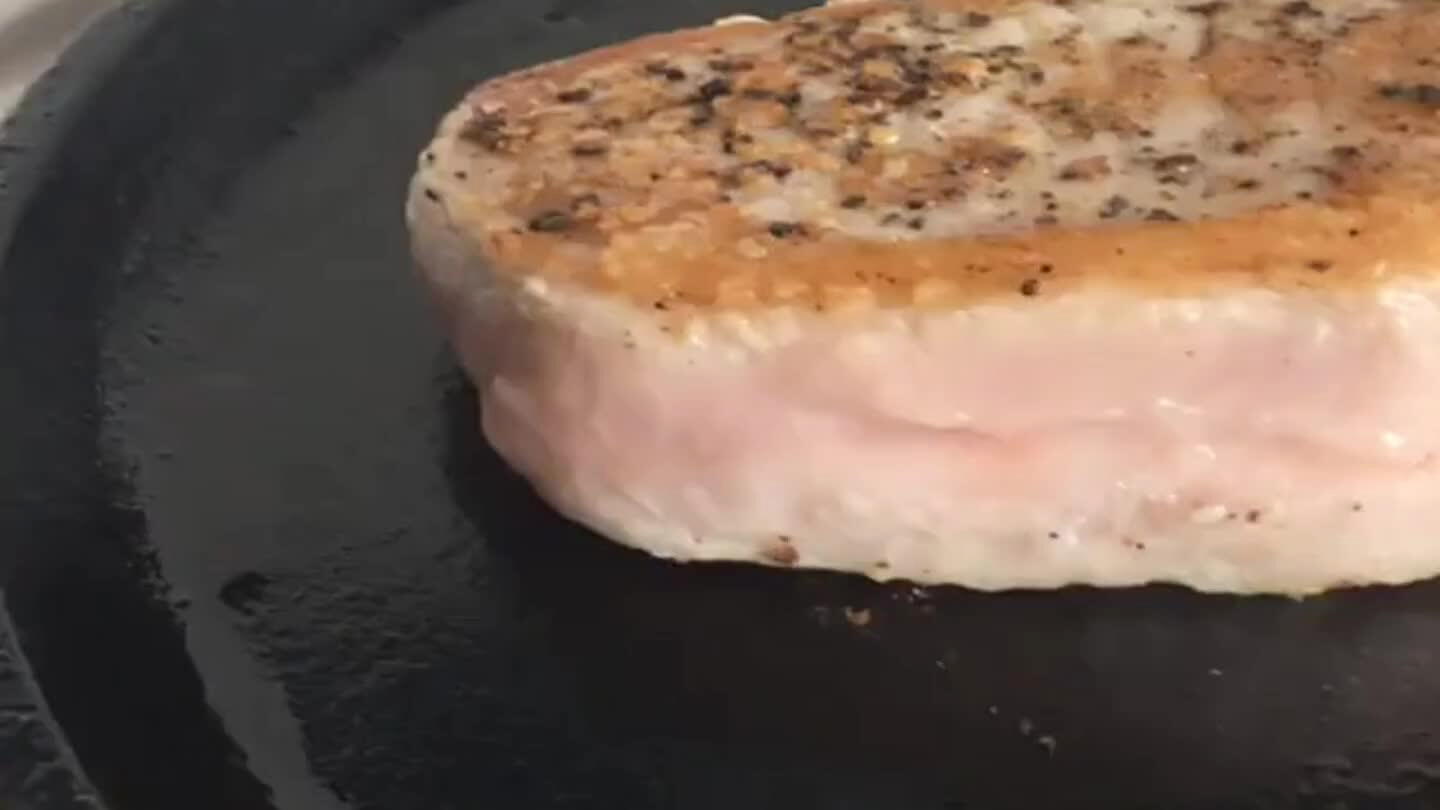 You can kinda see your cooking progress on the sides. Look at that pink shining through. Still raw, right?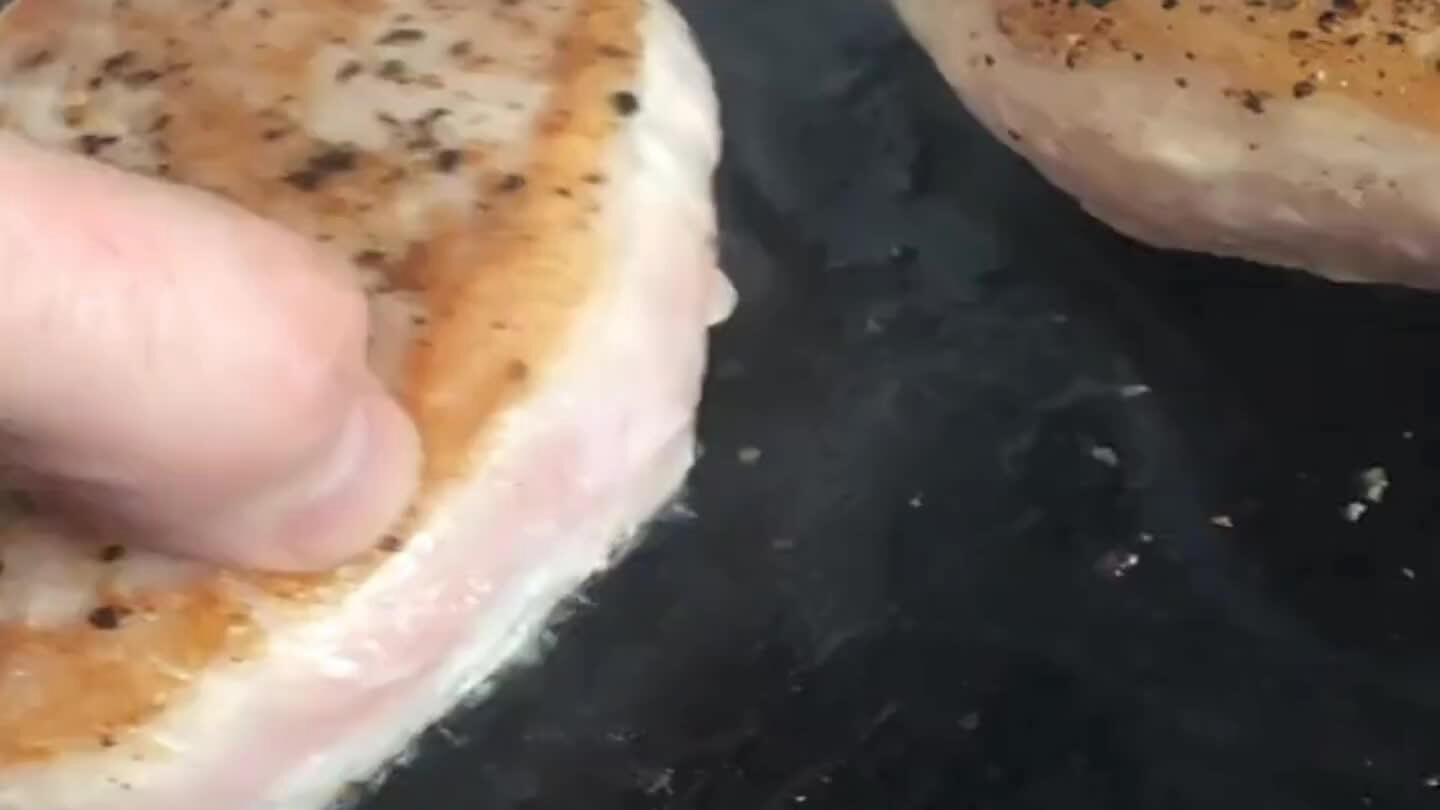 You wanna brown the sides as well. There's some fat on the edges that'll crisp up nice.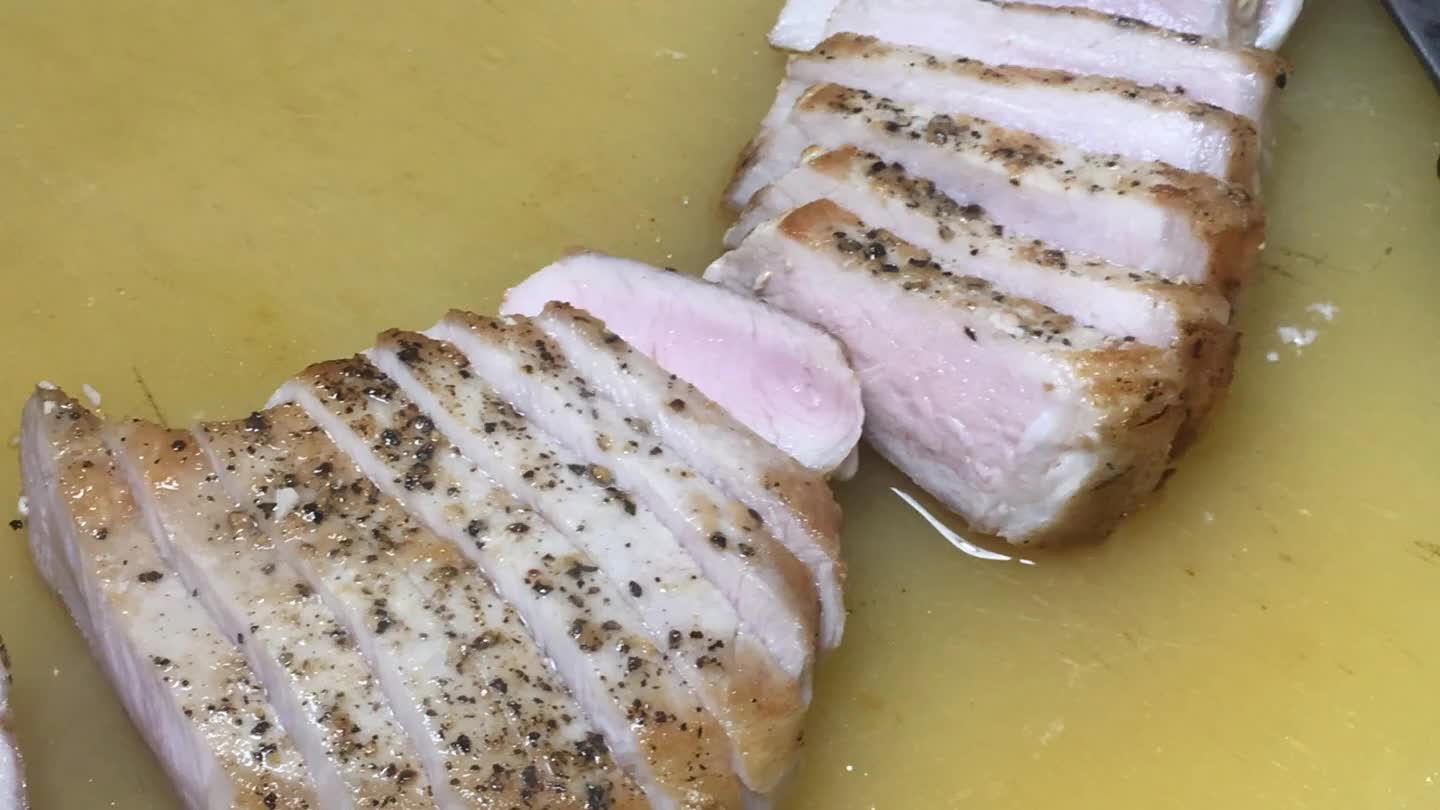 Give them a good 10 minutes to relax and carry over. Slice, against the grain of the meat, as always.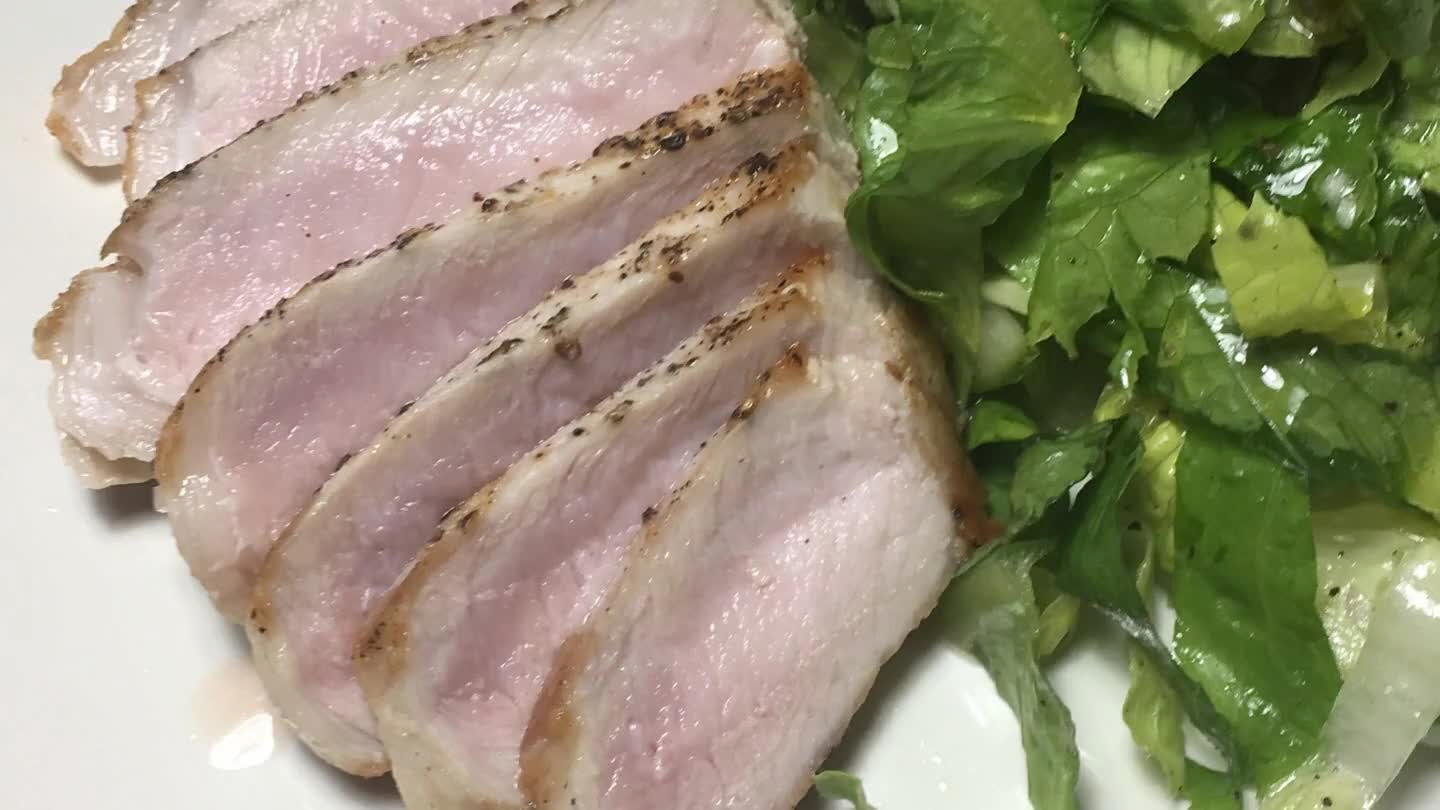 They should have a little pink in there still, nice and tender.
Comments