Koshian
mashed and sieved anko (red bean) paste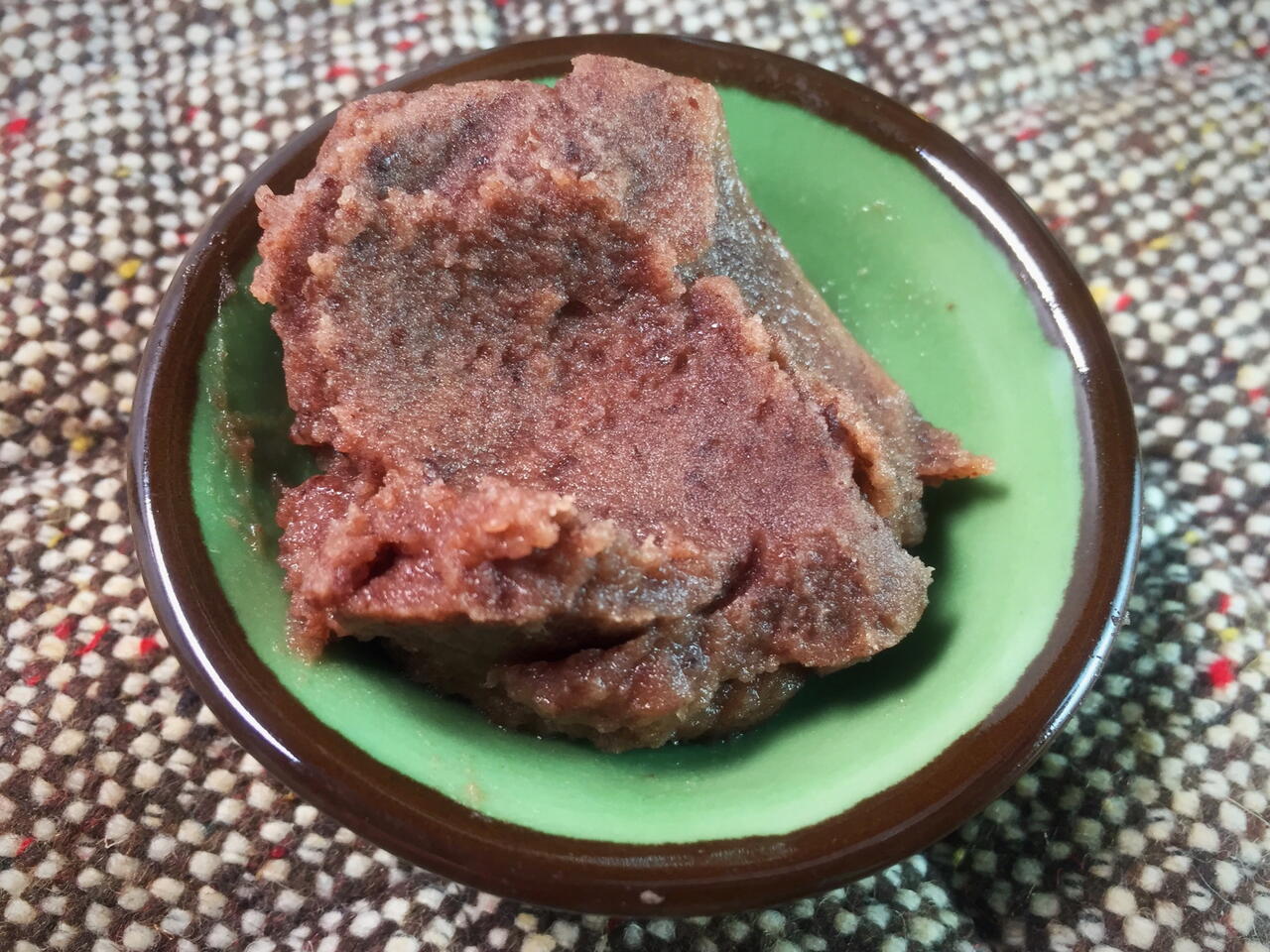 Recipe video made by Ryan
Published on 03/21/2018, viewed by 2325 , 0 Comments
Anko paste is a simple paste of sweetened red beans that appears in a lot of Japanese desserts. There are 3 varieties or stages referring to the texture, or basically just how much you squished the beans. Tsubuan refers to whole unmashed bean paste. Tsubushian is a lightly mashed bean paste as in the image above. Koshian is mashed and sieved bean paste with no visible bean chunks.
What you will need
1 batch tsubushian
1 fine strainer
How to cook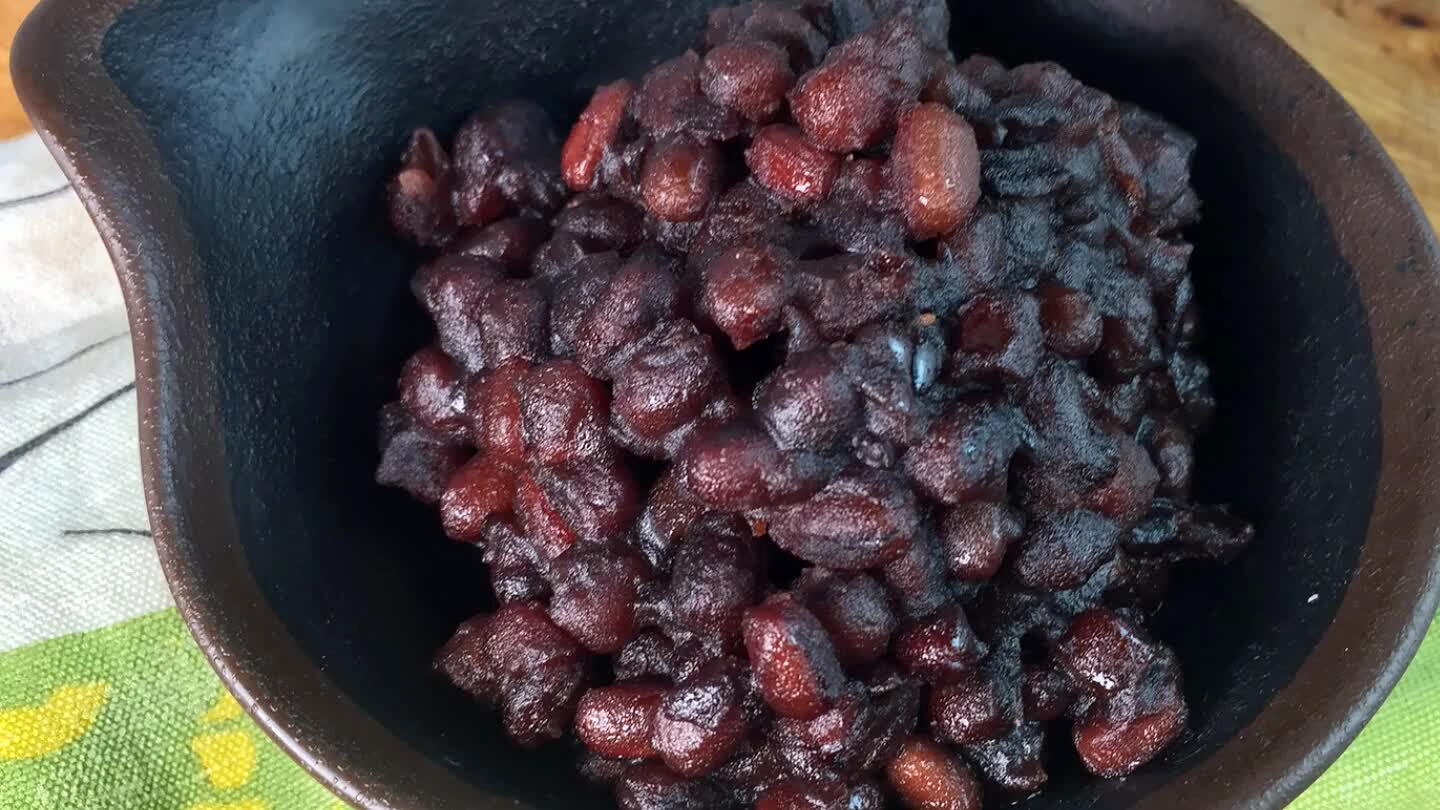 First you need to cook the beans. It's important to soak the beans and cook them carefully to maintain proper texture. When the beans are cooked, sugar is added and the mixture is reduced to a syrup consistency. Follow the attached recipe.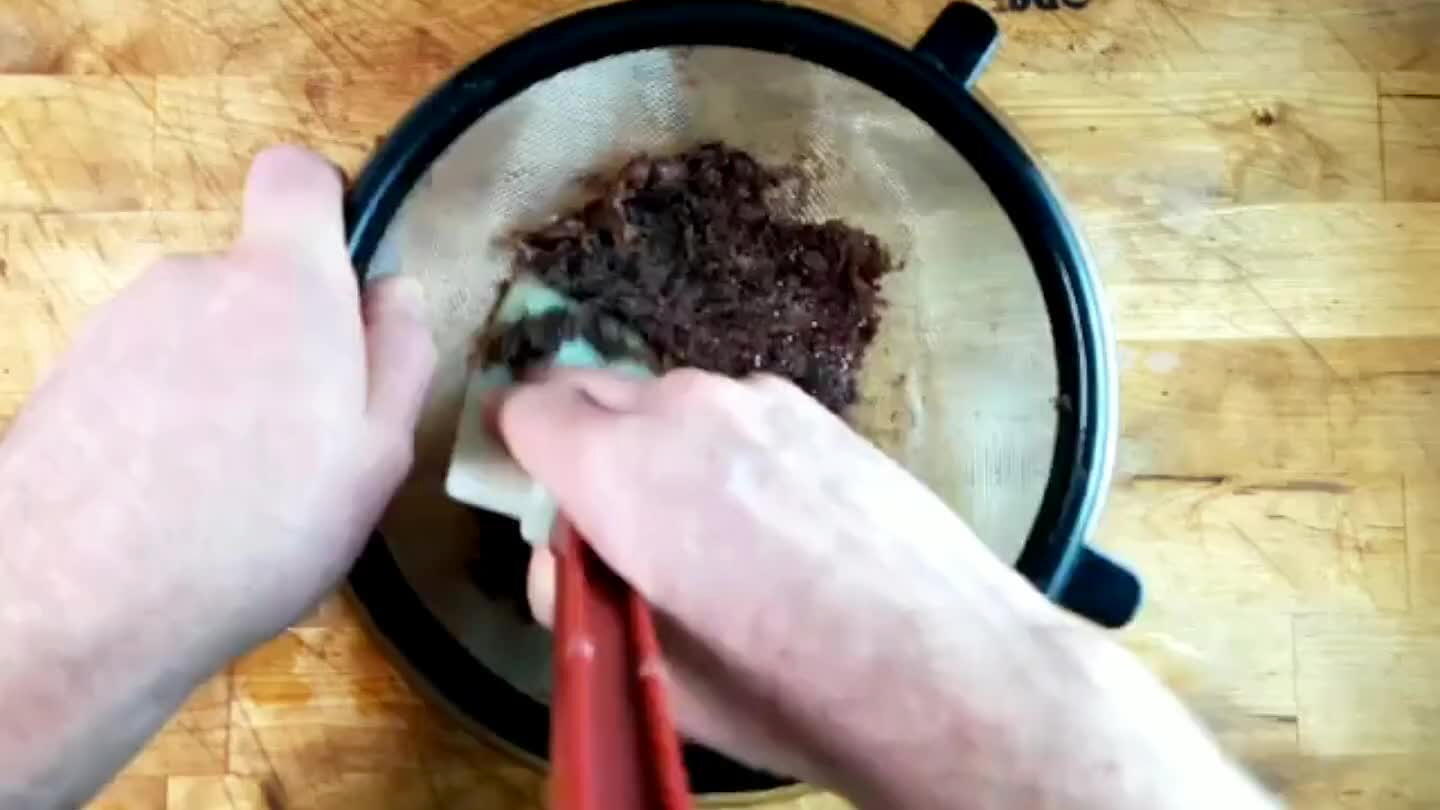 Now, you need to press the beans through a fine sieve. This can be quite a bit of work. The contents of the bean are pressed through, while the sheath of the bean mostly gets caught in the sieve.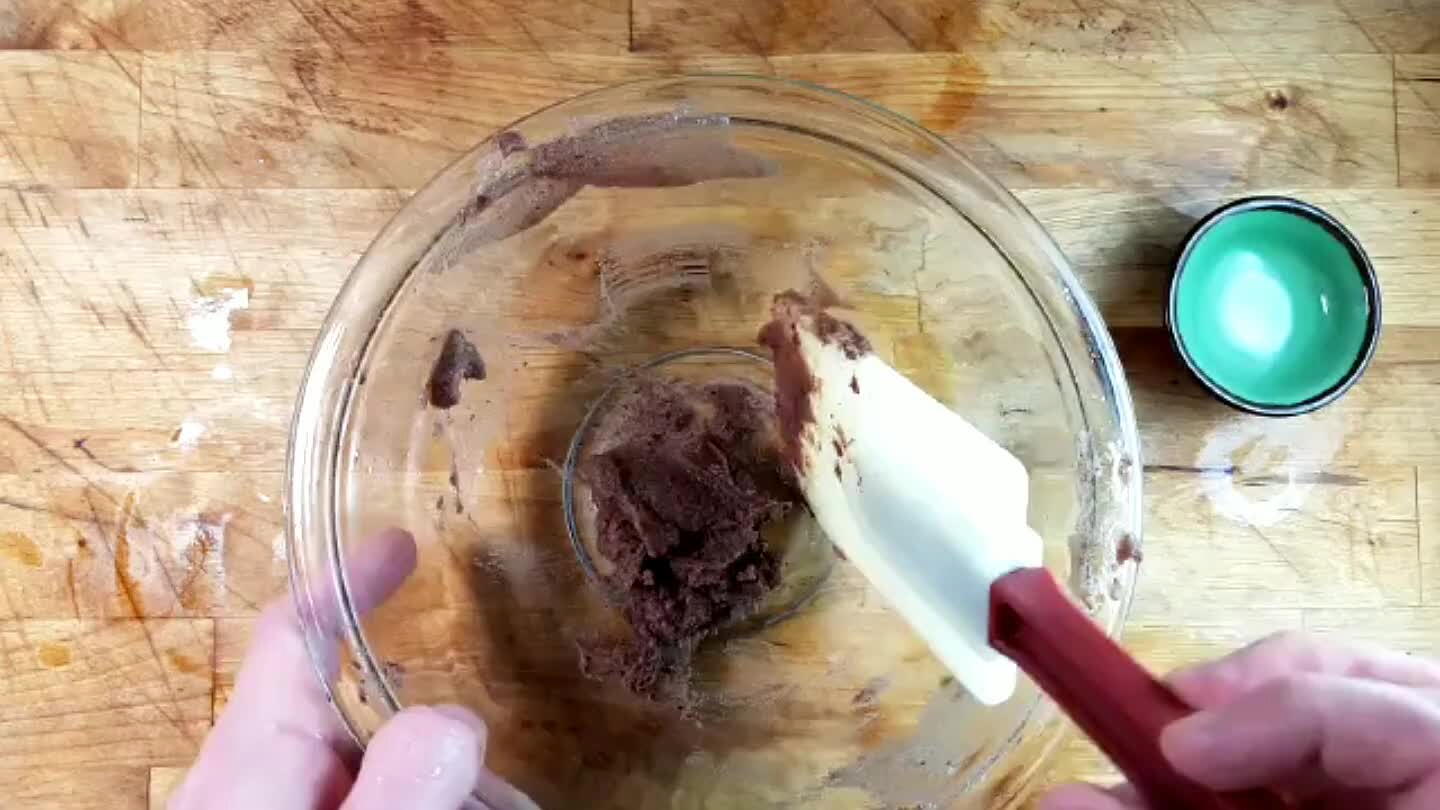 The result is a fine, smooth sweet bean paste that can be used in Japanese desserts and confectionery. It will also store well in the freezer for at least a month.
Comments