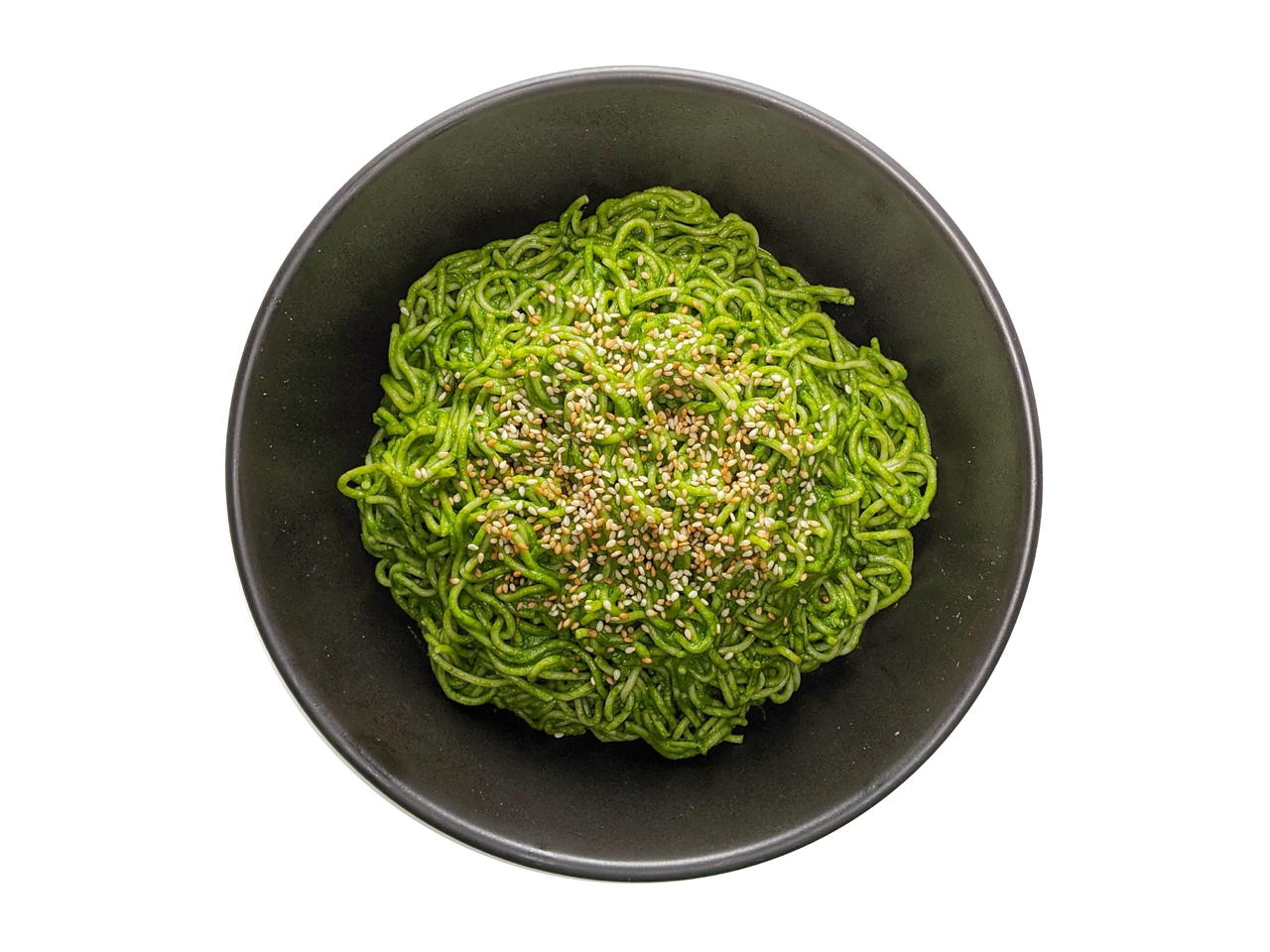 2 portions
15m
A little out of the box and a lot delicious. This may well be the very best way to consume an entire bunch of raw spinach.
What you will need
4 cups Spinach
1 bunch Cilantro
1 Tbsp White Miso
1 clove Garlic
½ cup Grapeseed Oil
1 tsp Toasted Sesame Oil
1 Lemon
Salt
8 oz. Ramen Noodles
1 Tbsp Unsalted Butter
1 Tbsp Sesame Seeds
(Nutritional facts 375 calories, 28.54 g fat, 25.77 g carbohydrates, 5.34 g protein, 5 mg cholesterol, 1522 mg sodium)
How to cook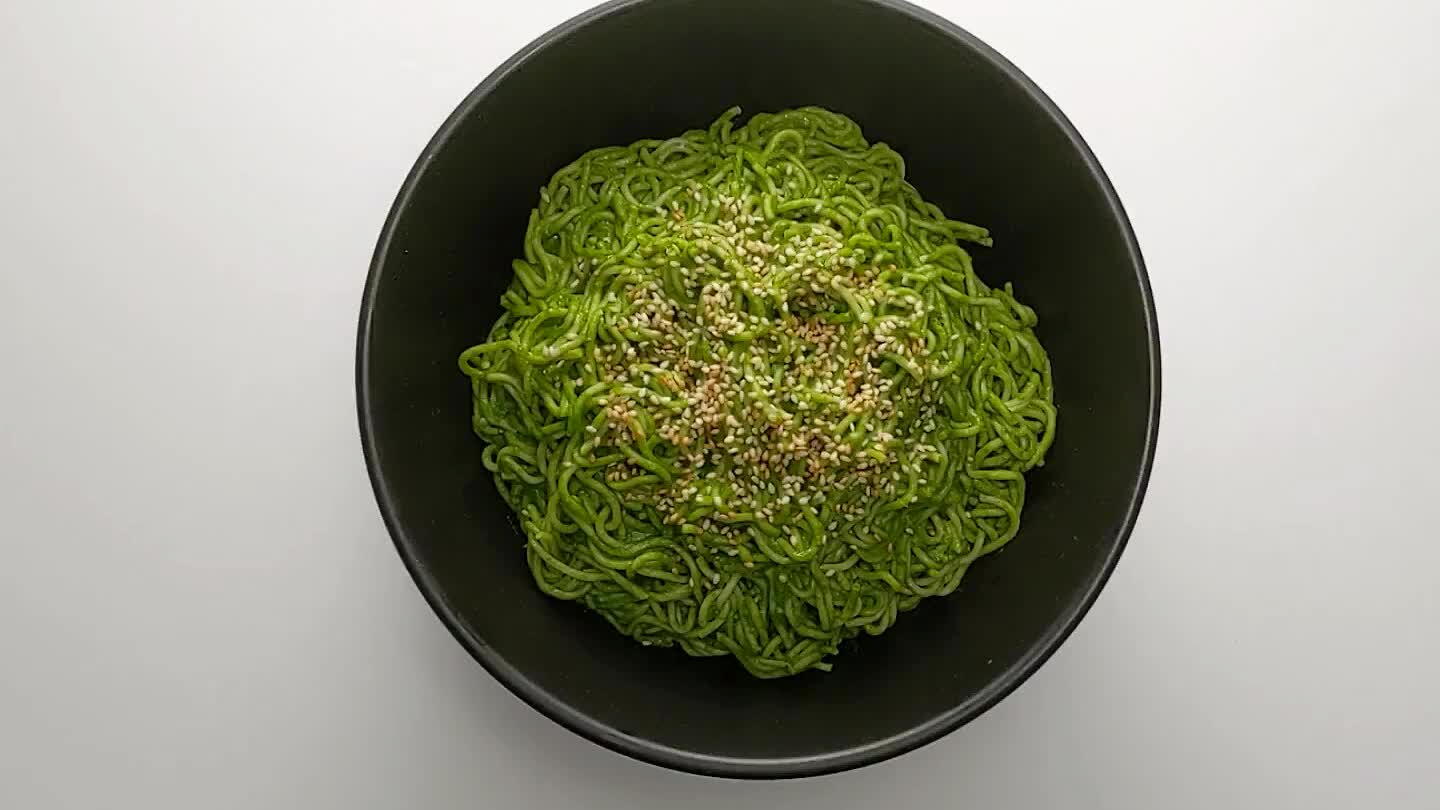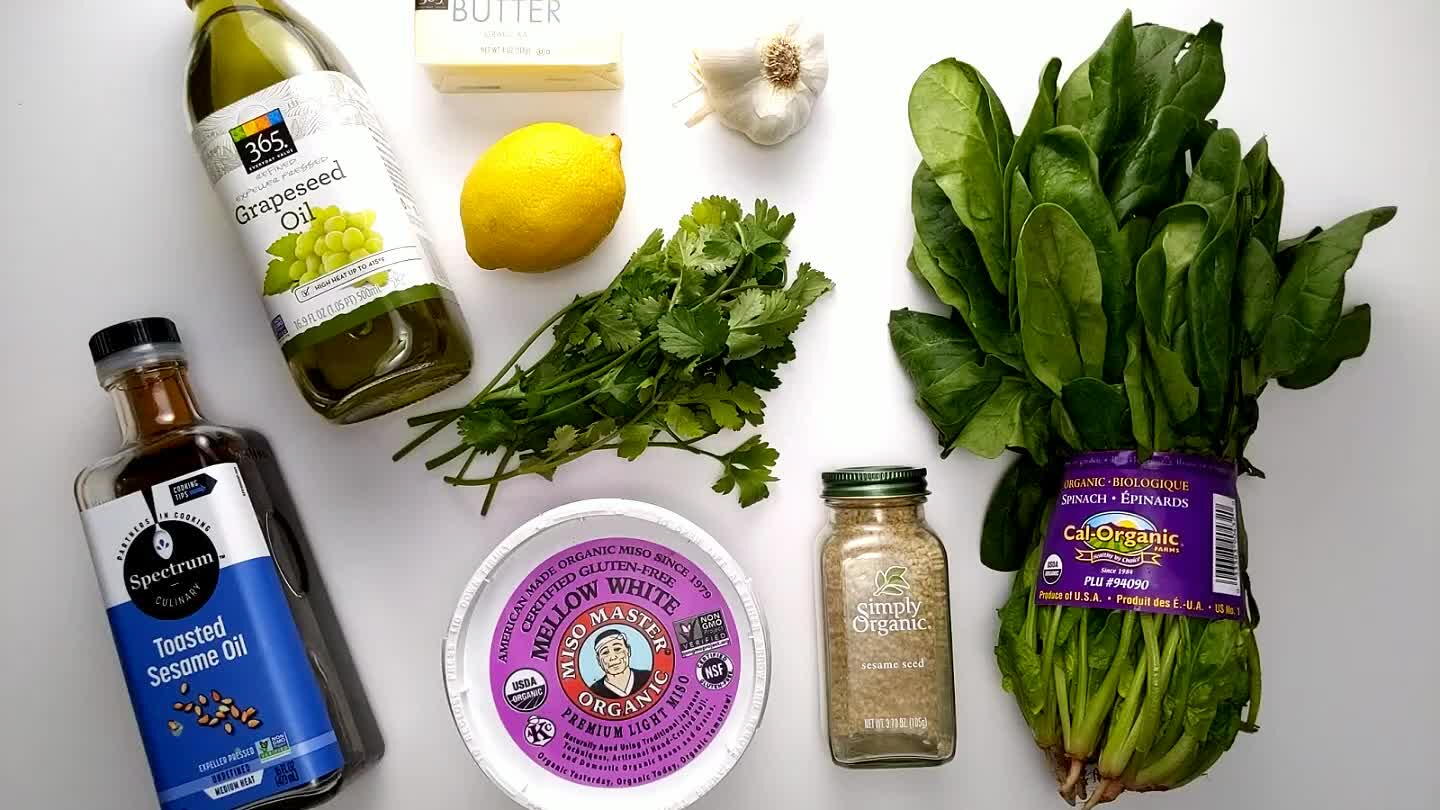 Remove and discard the stems from the spinach and rinse the leaves in cold water.
Peel the garlic cloves and toss them in a blender.
Squeeze the juice of half of a lemon into the blender. Be careful not to drop any seeds. Reserve the other half of the lemon. A whole lemon is maybe a little too much for this pesto, but 1/2 a lemon may not be enough. It's best to save some lemon to make adjustments when you do the final mixing.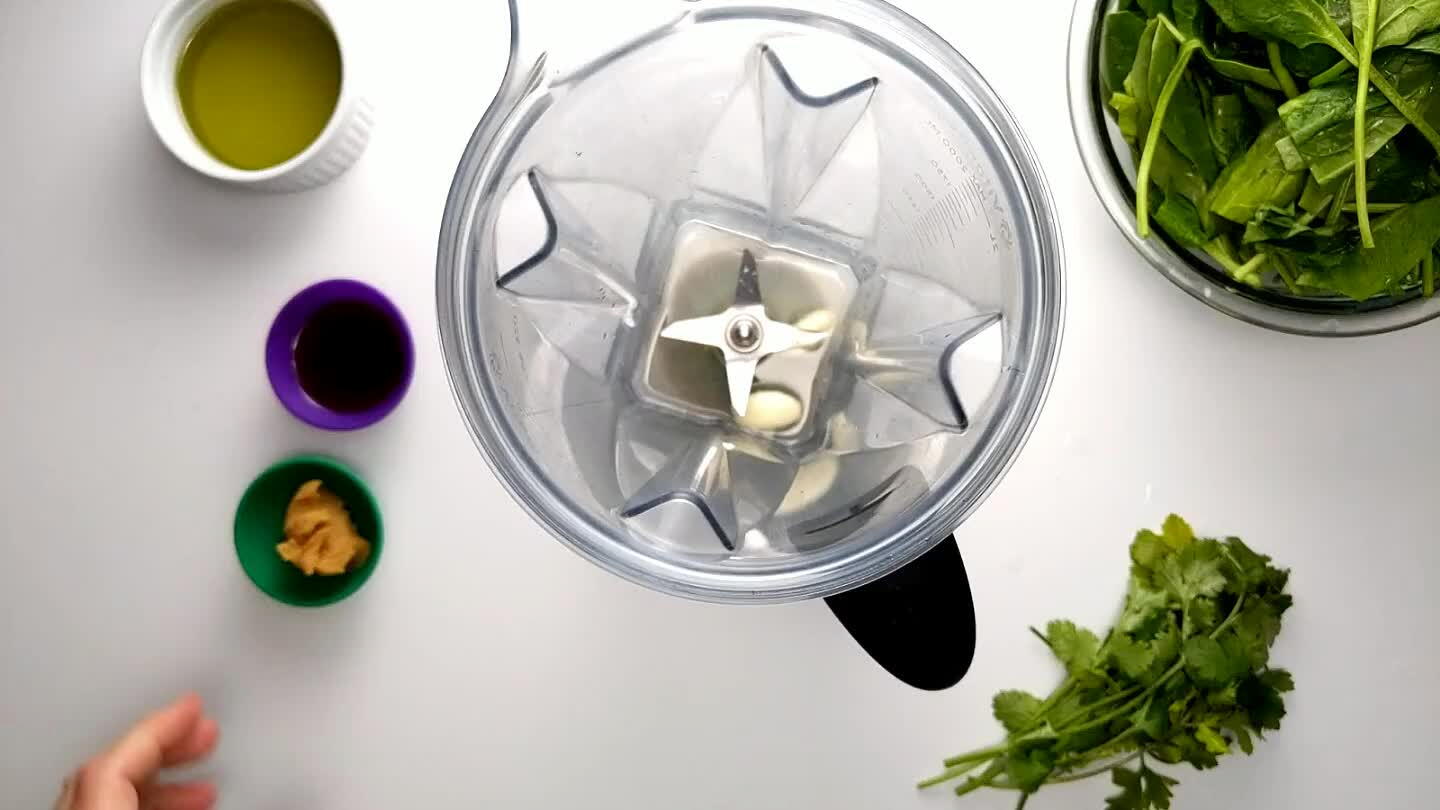 Add the white miso.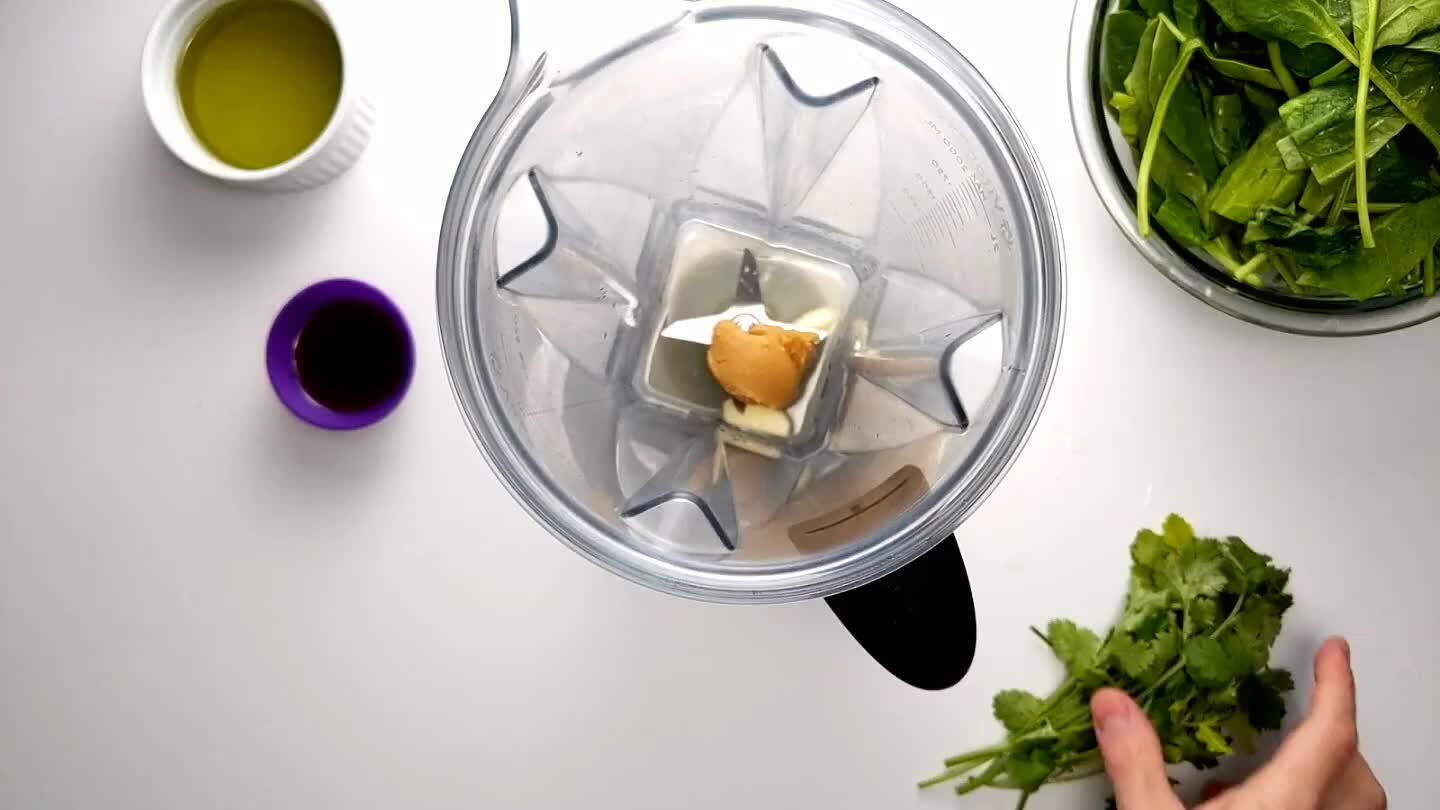 Wash the cilantro and trim off some of the uglier parts of the stem. Toss the cilantro into the blender.
Add the sesame oil.
Add the spinach.
Add the grapeseed oil.
Blend to a smooth puree.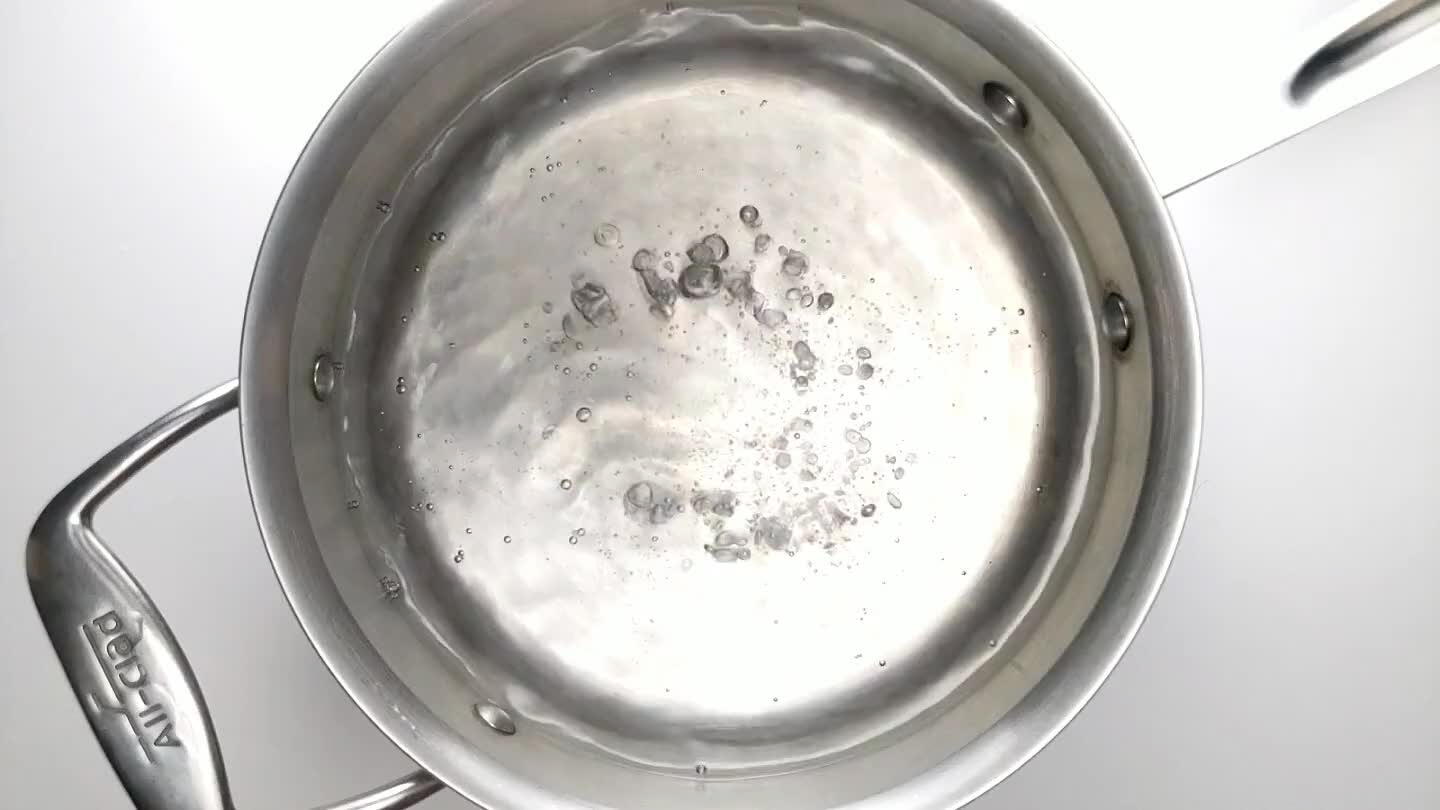 Bring a pot of water to a boil. Add the noodles. Set a timer for 4 minutes. After about a minute the noodles will soften enough that you can gently separate them with a fork or a set of chopsticks, just like making top ramen. After about 4 minutes, the noodles should be tender. Strain them and set them aside.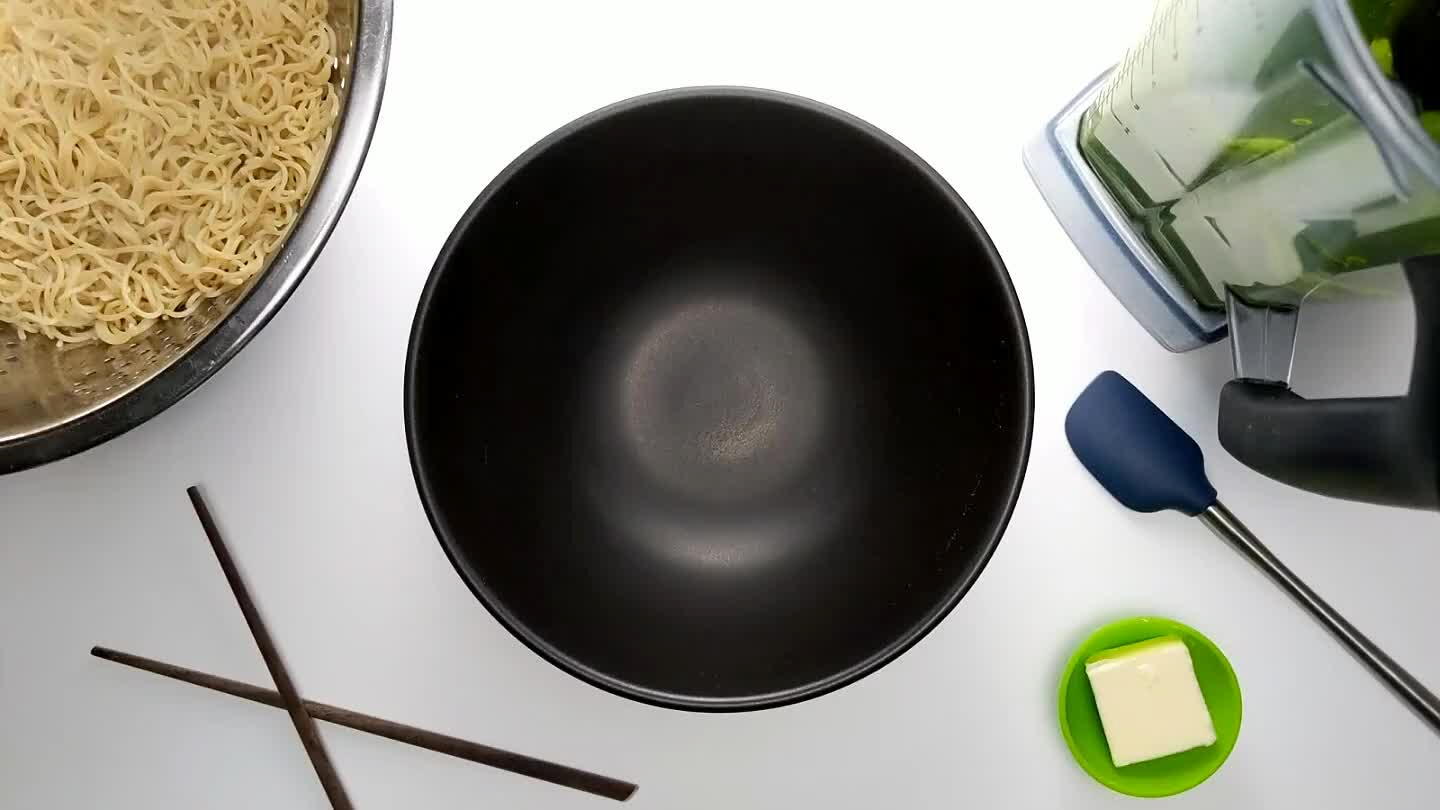 Place the cooked and strained ramen noodles in a bowl.
Add the butter and stir the noodles until the butter melts and coats the noodles evenly.
Add the pesto and stir until noodles are coated. Adjust seasoning. Add a little more lemon if you like.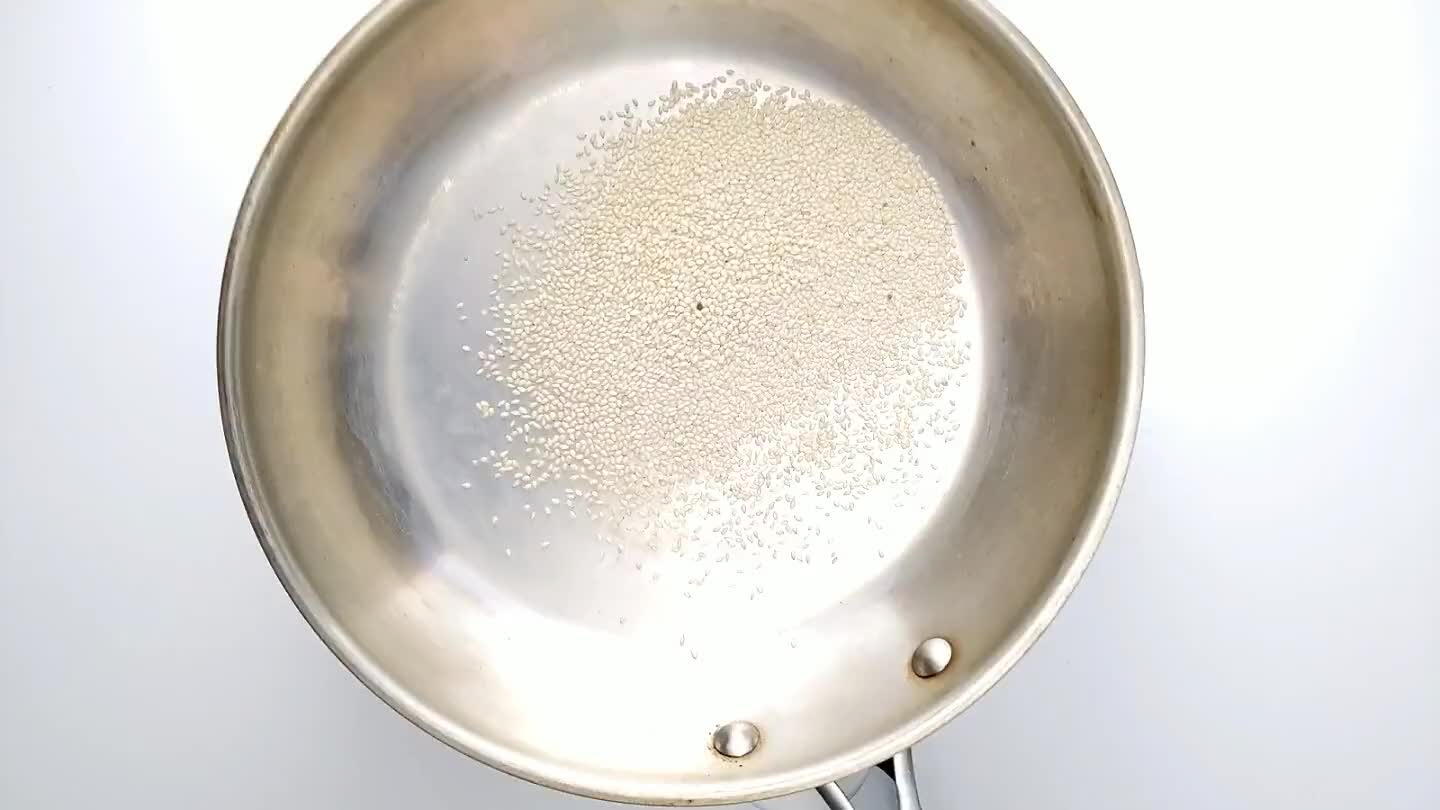 Toast the sesame seeds in a frying pan over high heat. Keep the seeds moving constantly until they begin to darken in color. Remove from heat and continue shaking the pan to keep the seeds moving. When the seeds are golden brown, transfer them to a cool dish. Garnish the noodles with toasted sesame seeds.